Some posts on this site contain affiliate links. If you book or buy something through these links, I earn a small commission (at no extra cost to you). Take a look at my privacy policy for more information.
Dorset is a pretty rural county. Lots of countryside, quaint villages, rugged coast… and absolutely no cities or motorways! But there are plenty of lovely towns in Dorset that make a great base for your next holiday.
And if you're moving to Dorset – perhaps one of these could be your new home!
From the lively, small-city feel of Bournemouth, to historic market towns in the countryside, to colourful seaside spots like Lyme Regis and Weymouth, there are plenty of towns to keep you busy as you explore the county. Many of these towns make ideal bases to explore the surrounding coast and countryside!
Below you'll find an A-Z list of all 19 Dorset towns, as well as a map. There's also a size-ordered list, in case you're looking for the bustle of a big town or the peace of somewhere smaller.
Of course, some of the smaller towns can still get pretty busy – especially seaside resorts like Swanage and Lyme Regis. So check out my list of the prettiest villages in Dorset if you're looking for something more small and tranquil!
Whatever you're after, there's something for everyone in Dorset!
Map of All Dorset Towns
Dorset Towns by Size
All Towns in Dorset by Population Size
Bournemouth (183,491)
Poole (154,718)
Weymouth (58,200)
Christchurch (54,210)
Ferndown (26,559)
Dorchester (19,060)
Wimborne Minster (15,174)
Bridport (13,737)
Verwood (13,360)
Blandford Forum (11,694)
Gillingham (11,278)
Swanage (10,454)
Sherborne (9,523)
Shaftesbury (7,314)
Wareham (5,496)
Sturminster Newton (4,945)
Lyme Regis (4,712)
Beaminster (3,100)
Stalbridge (2,698)
A-Z of Towns in Dorset
Beaminster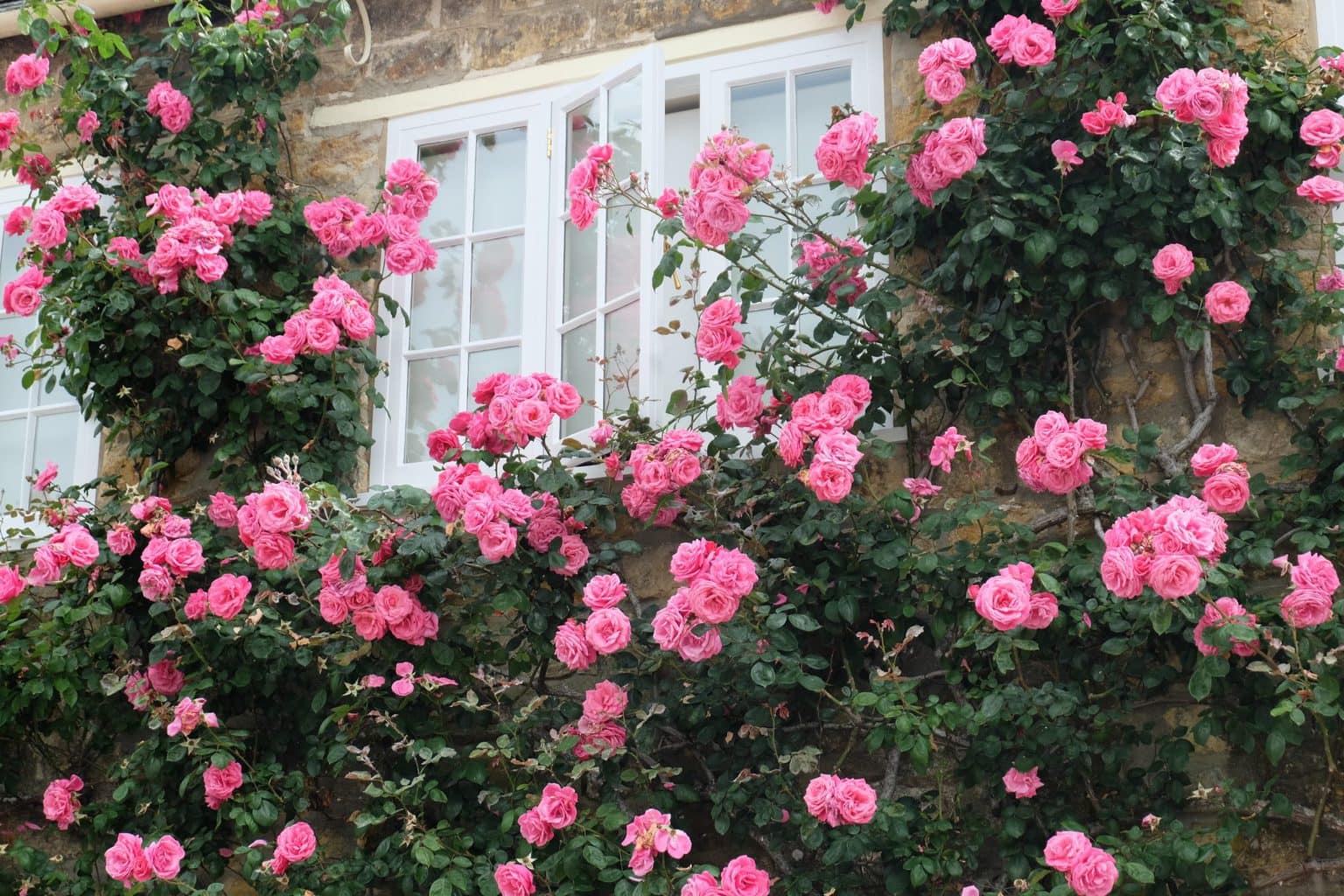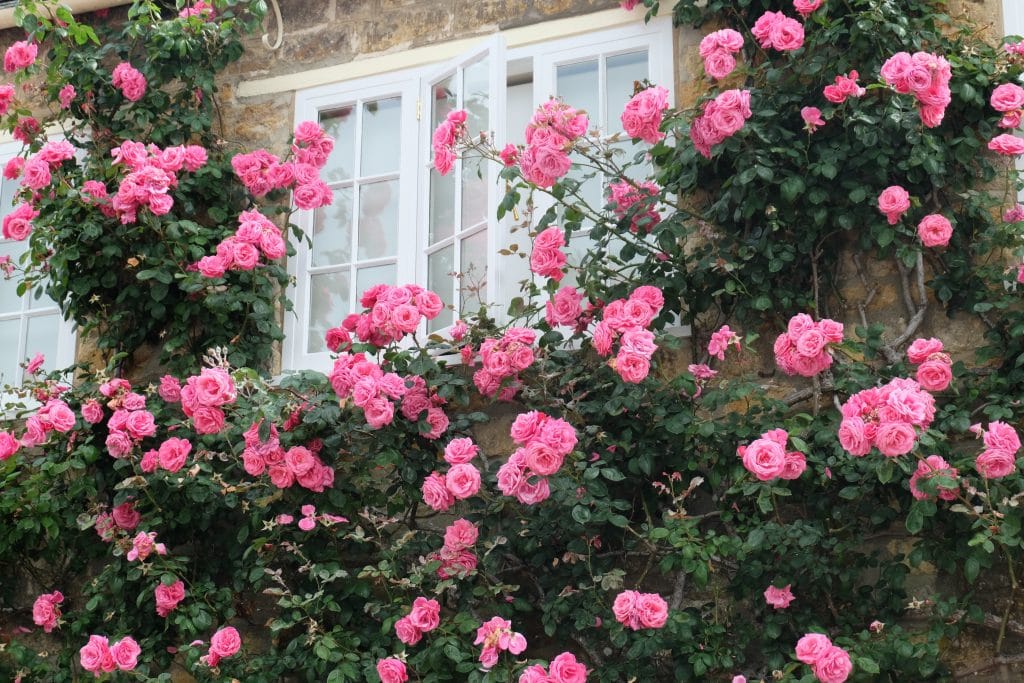 Beaminster is one of the smallest towns in Dorset, a proper West-Country market town full of crooked stone cottages and picturesque streets.
This one is a bit of a hidden gem, not yet overrun by "down for the weekend-ers" clad in squeaky-clean hunter wellies! Beaminster is ideally placed to explore some of the area's top attractions, such as Jacobean manor Mapperton House & Gardens. Not to mention the Hardy-esque rolling hills and countryside surrounding the town! You'll also find plenty of independent shops and restaurants to explore.
Blandford Forum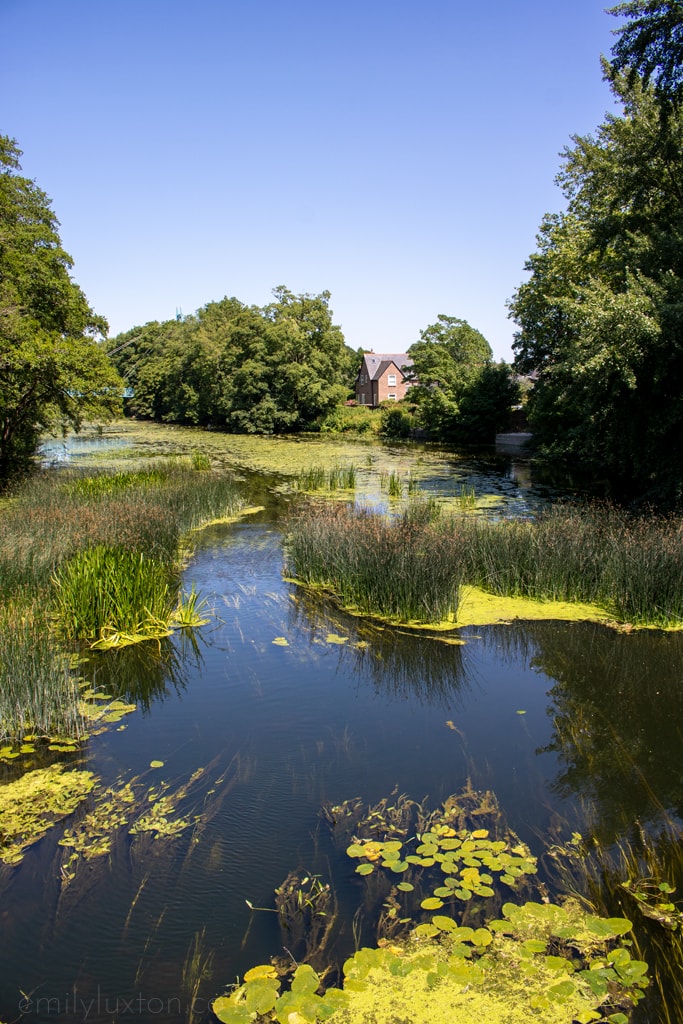 An attractive and historic market town on the River Stour, Blandford Forum is all-too-often overlooked by visitors.
The town sits right between the borders of Dorset's two Areas of Outstanding Natural Beauty. So it's ideally situated to enjoy the county's excellent countryside. Blandford itself was almost entirely destroyed by a fire in 1731, so was completely reconstructed in the classical Georgian style. As a result, the town centre is an elegant and quintessentially English place, filled with some truly beautiful buildings.
Among them is the red brick Hall and Woodhouse Brewery, home of Badger Beer. Founded in 1777, this is one of the most famous breweries in Dorset so it's well worth a visit.
Bournemouth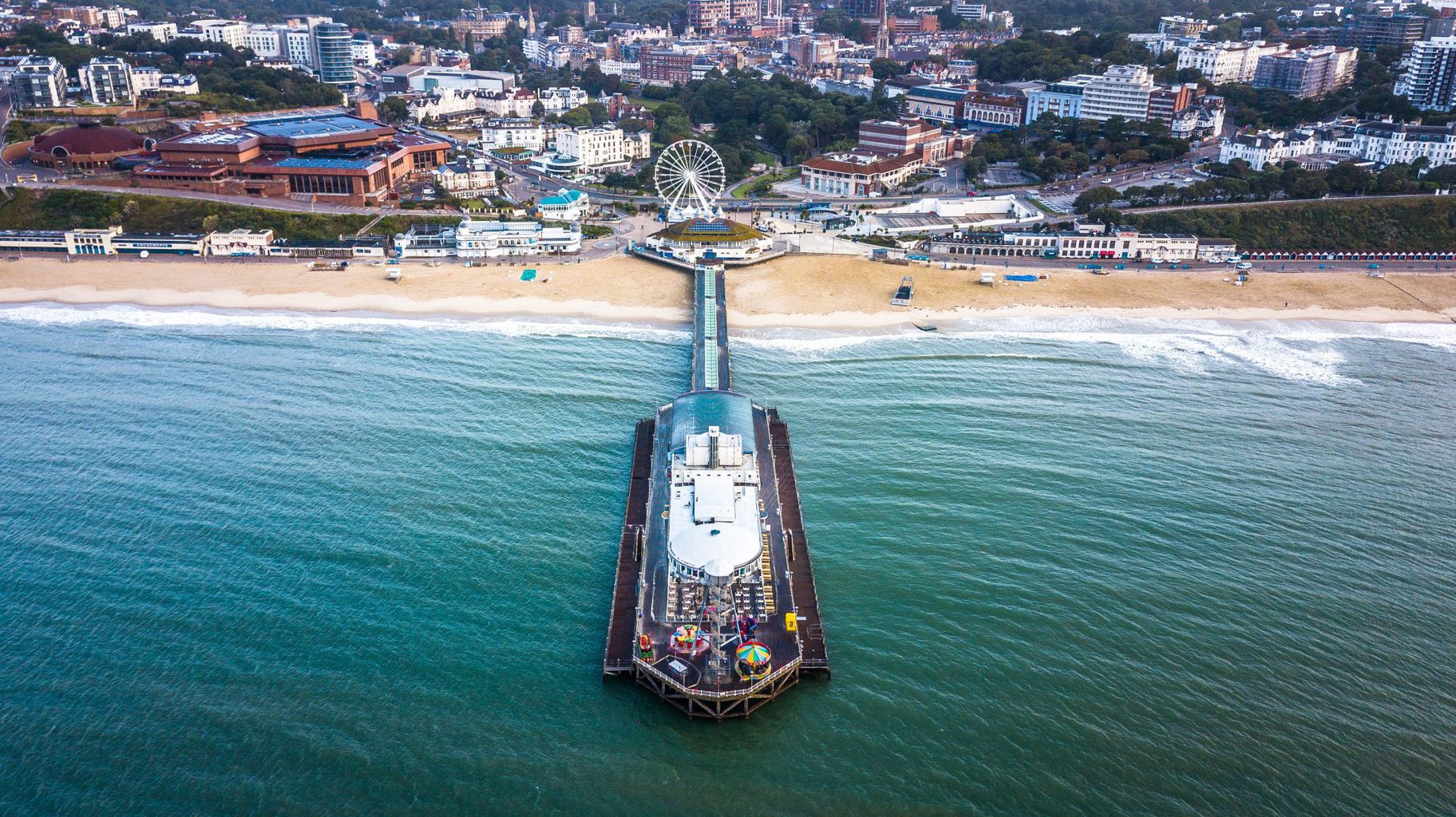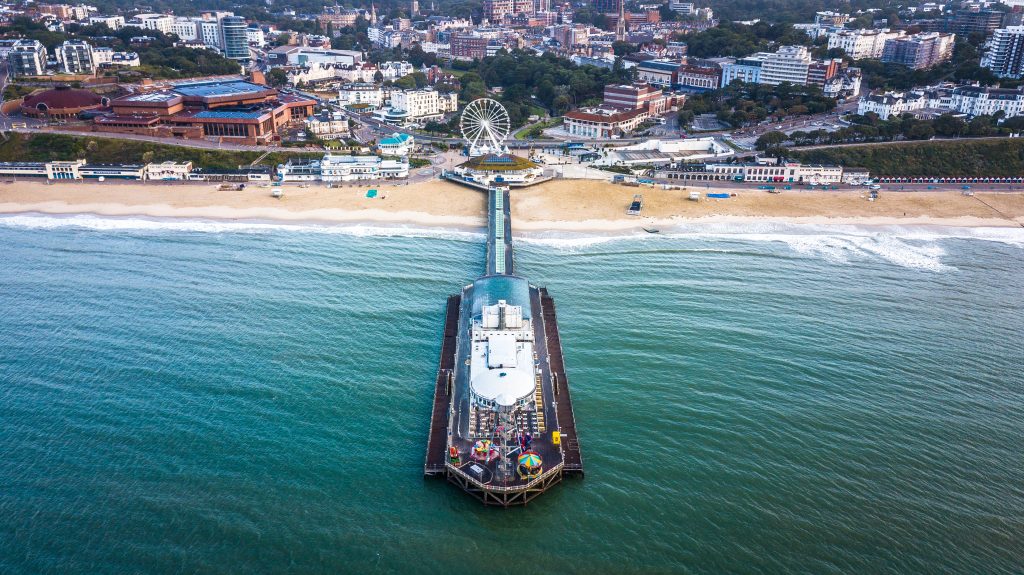 Bournemouth is the largest town in Dorset, and perhaps the most popular, known for its enormous white-sand beach. The bustling town centre has the feel of a small city.
Not only does it make a great base for exploring the county, but Bournemouth is also an ideal holiday destination all on its own! You have seven miles of beaches (not to mention these quieter alternatives nearby).
There's also history, culture, great food, and easily the best nightlife in Dorset. This town is packed with fun things to do, like these fab escape rooms or an afternoon tea bus). Essentially, Bournemouth is brilliant if you don't like to be bored!
Bridport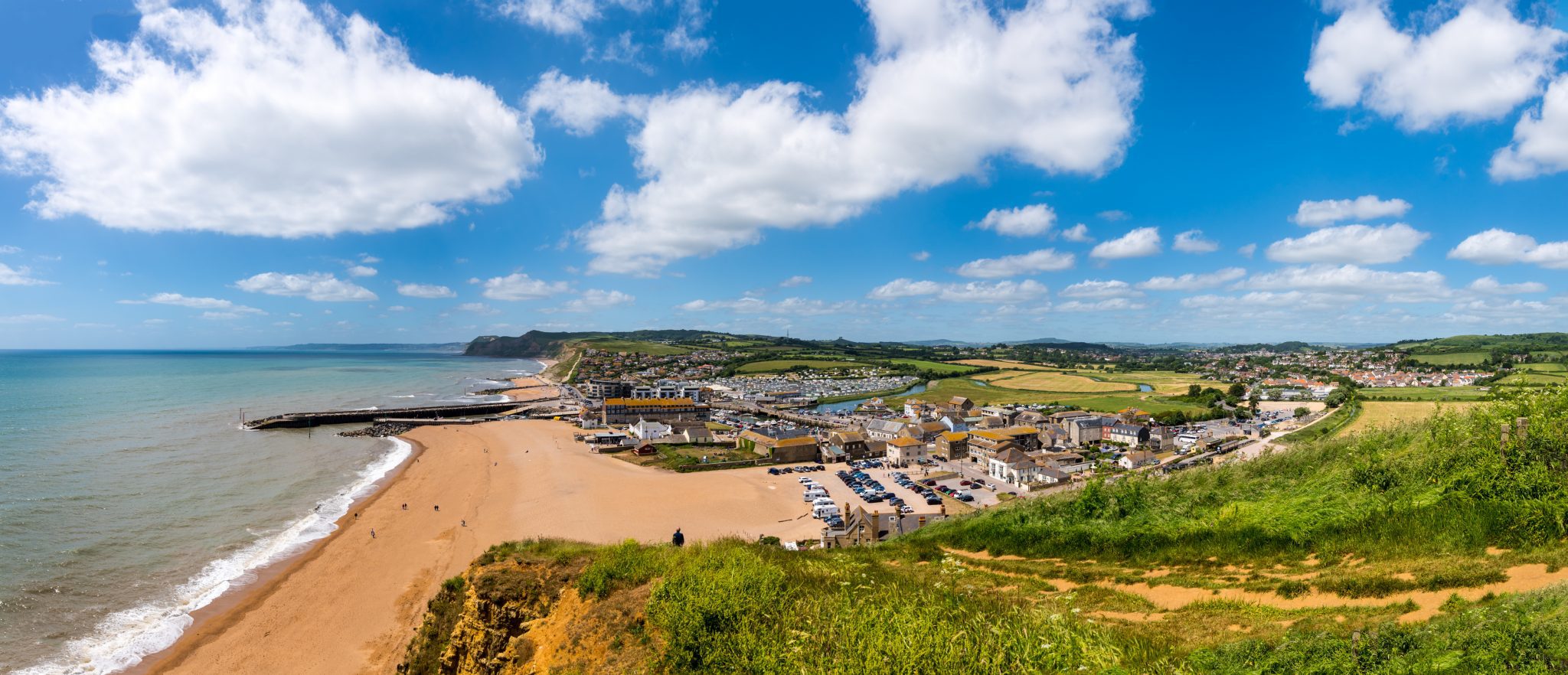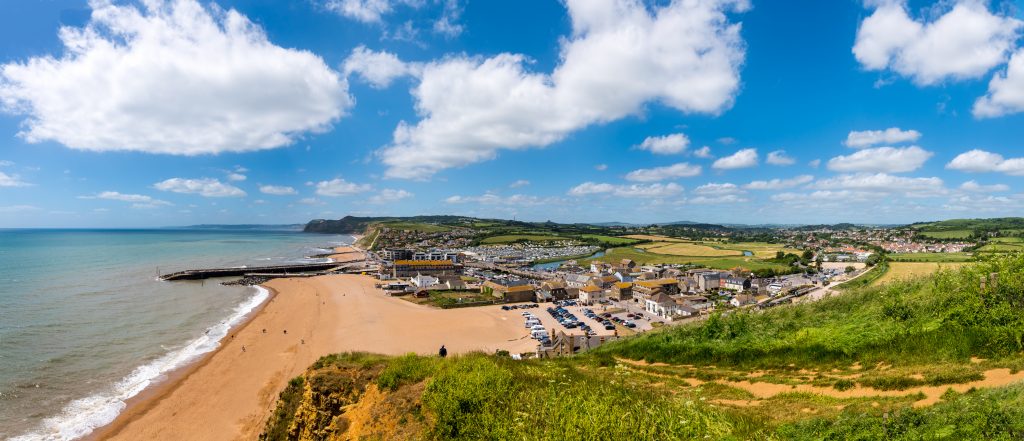 Bridport is one of Dorset's many market towns, filled with handsome Georgian buildings
This lovely town has strong nautical ties thanks to its close proximity to the harbour at West Bay. Since the Middle Ages, Bridport has been a rope and net making town. The industry still thrives today, with Bridport nets used on the Space Shuttle and for the Wimbledon tennis championships!
History aside, Bridport is also well known as one of the best foodie destinations in Dorset thanks to its agricultural connections.The historic weekly market is still well-known for its rich local produce. Bridport also hosts one of the county's biggest annual food festivals. Another famous Dorset brewery can also be found in the town, Palmers of Bridport. Sitting on the banks of the River Brit, this is the only thatched brewery in the UK.
Christchurch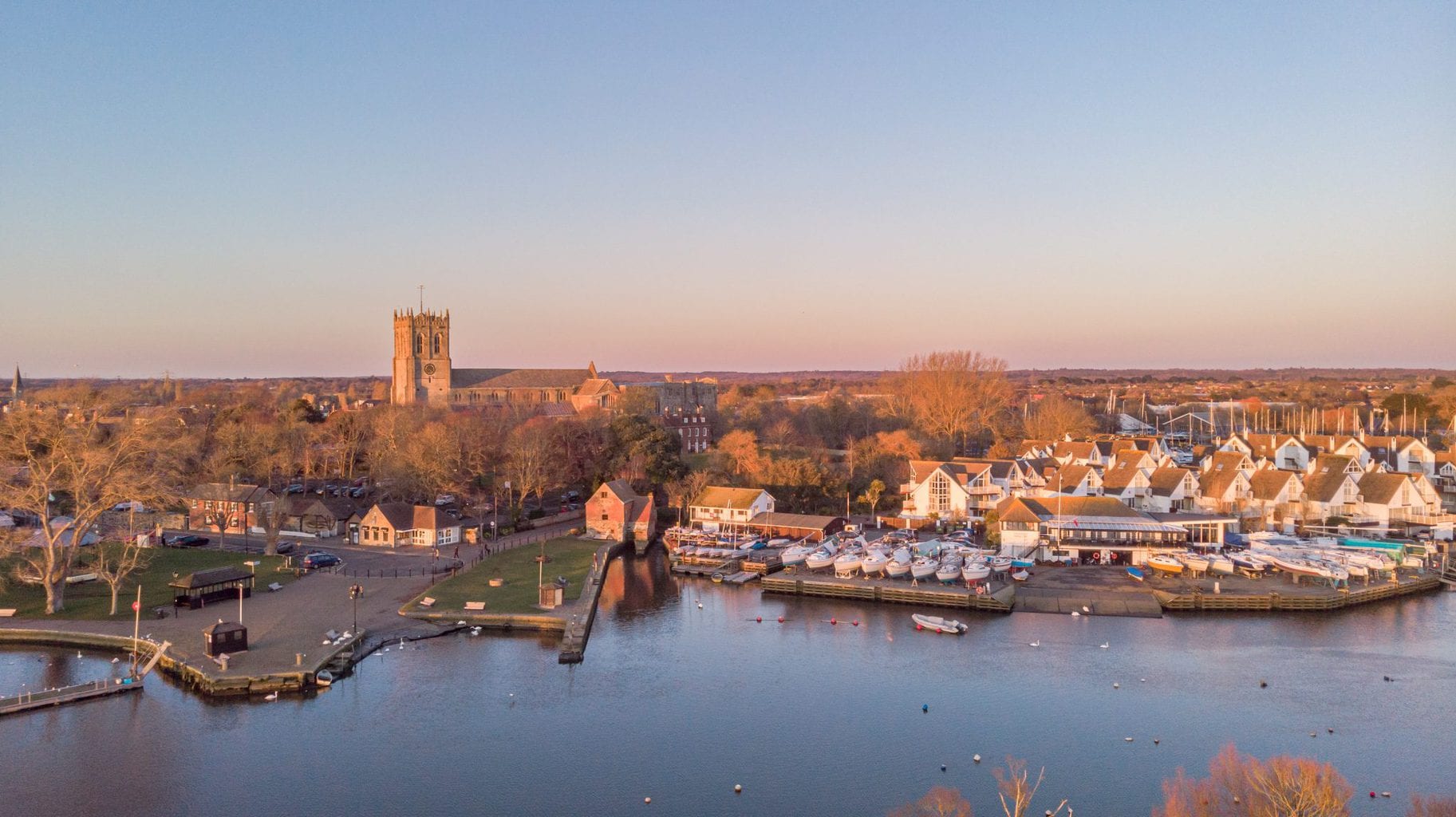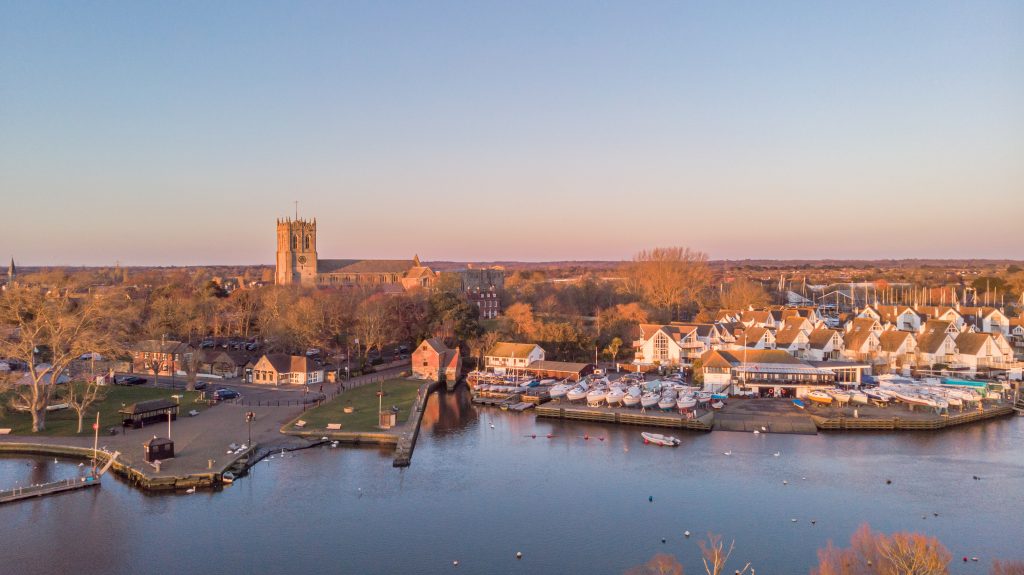 Tucked between the coast and two of Dorset's longest rivers, Christchurch is a small town where seaside, riverside, and countryside all collide.
Just on the outskirts of Bournemouth, Christchurch is a charming little town dotted with Norman ruins and historic buildings. The Priory church which gives the town its name dates from the 11th century. The town is right on the water, with two rivers and an impressive natural harbour, as well as numerous nearby beaches. So Christchurch is an ideal spot to try some watersports or take a scenic river cruise in one of the historic wooden ferries.
Dorchester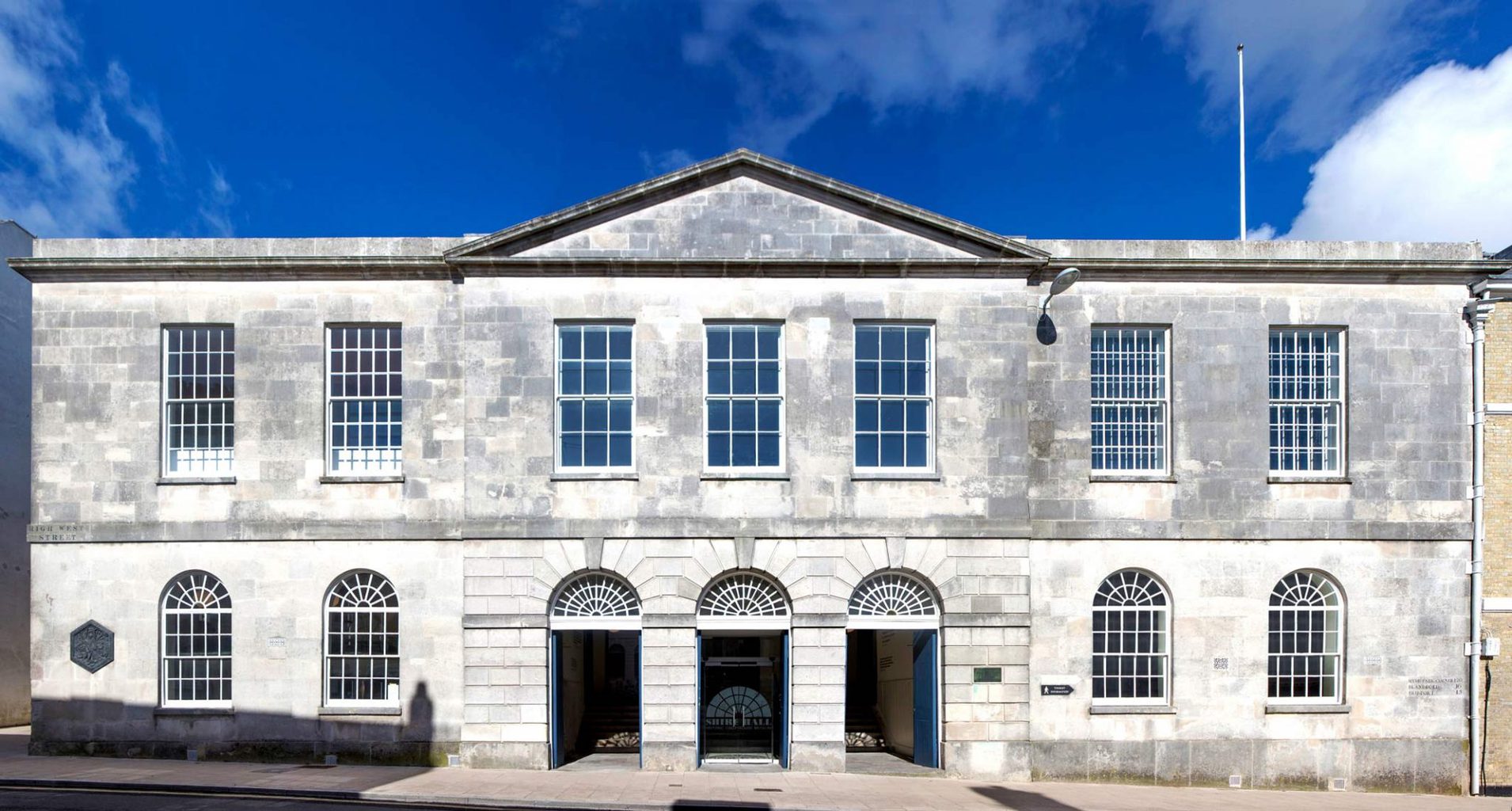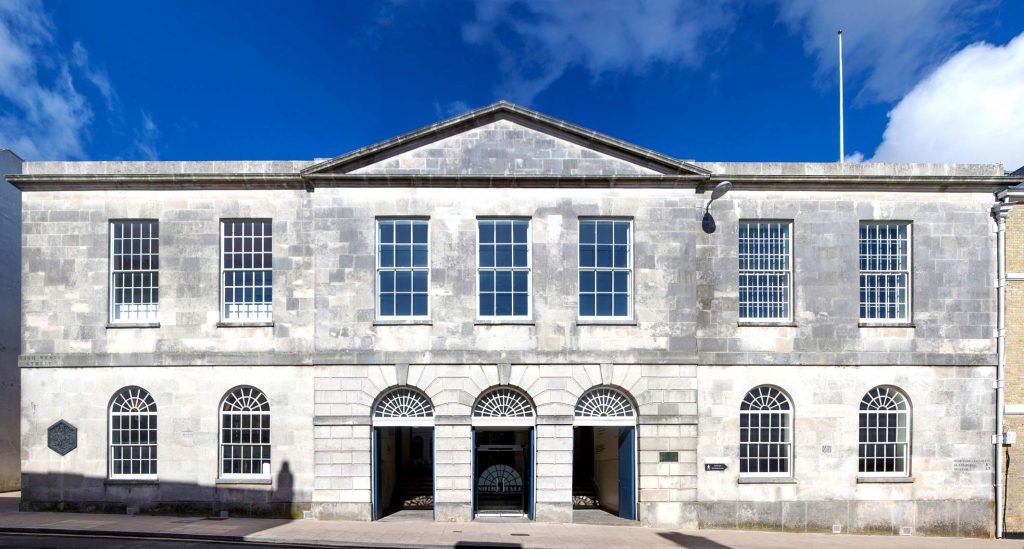 Dorchester is the "county town" in Dorset – a small market town steeped in local history.
The beaches and cliffs of the Jurassic Coast are just seven miles away, and the town is also in the heart of the Dorset AONB. So it's an ideal base for exploring the county – and one of the best places to live in Dorst. There's a reason I chose to call this town home!
Dorchester is perhaps best known for its connection to Thomas Hardy. The classic novelist was born and raised in Dorchester (you can still visit both his former homes) and set most of his works in a fictionalised version of Dorset (more on that in this post). But the town's history runs much deeper than that. It's been settled since at least the Neolithic period, some 6,000 years ago, while the town itself was founded by the Ancient Romans as Durnovaria.
Ferndown
Ferndown is one of the larger towns in Dorset, although it's not all that well known. It's a relatively modern town which is more residential, so is less visited by tourists. The town's good transport connections and modern centre make it an attractive place to live, as do the decent shopping centre and leisure facilities. There's also a nice mix of independent shops to explore – and the town is brilliantly poised to make the most of the nearby countryside.
Gillingham
Not to be confused with the Kentish town of the same name, Gillingham is a small town in the Blackmore Vale area of Dorset. Just up the road from Shaftesbury, it's also the most northerly town in Dorset. This means it's about as far away as you can get from the coast, but ideally placed to explore some gorgeous countryside. The Cranborne Chase AONB is right on the doorstep, while the nearby National Trust House and Gardens at Stourhead marks the start of the Stour Valley Way, one of the greatest river walks in Dorset.
Lyme Regis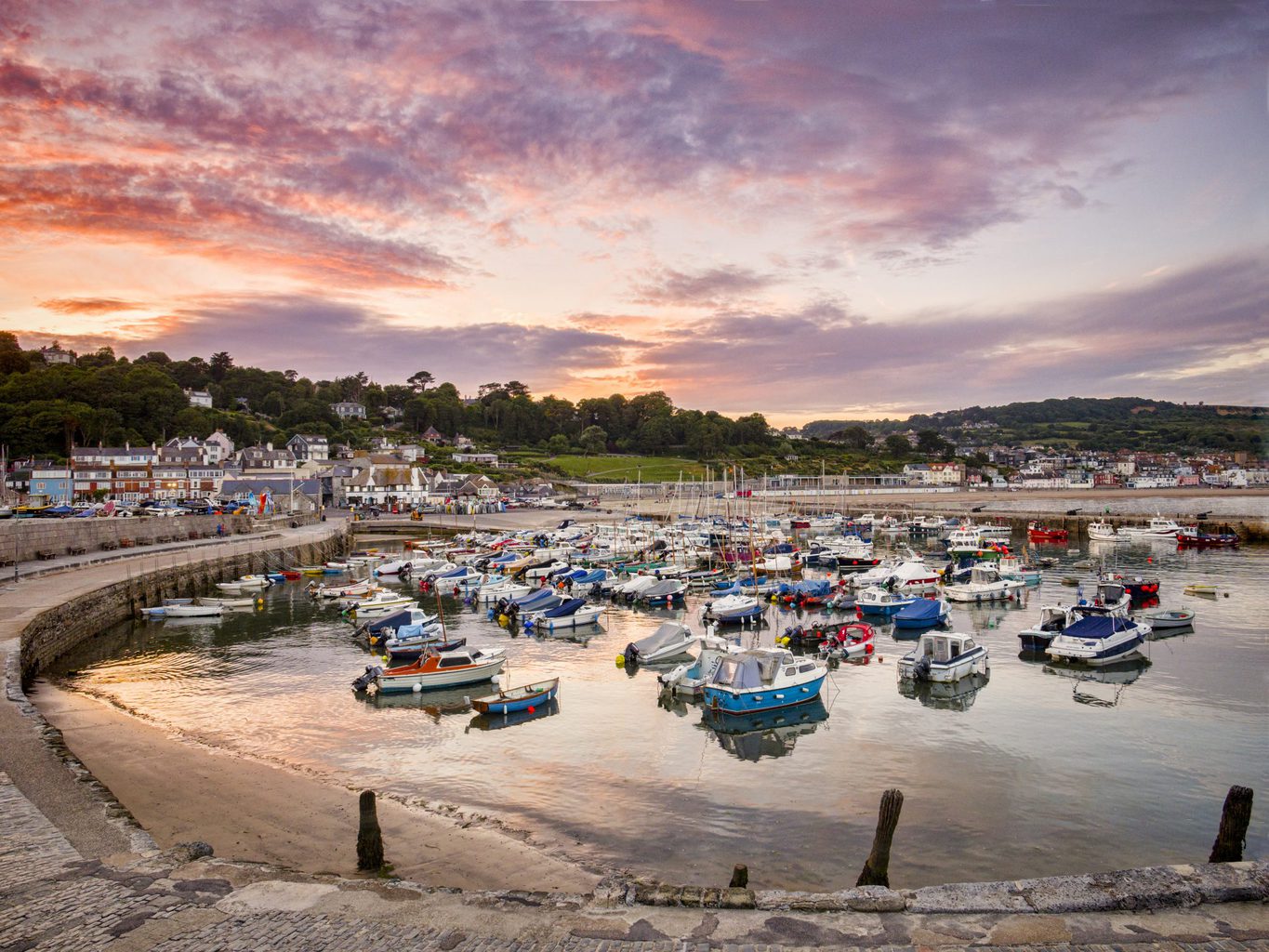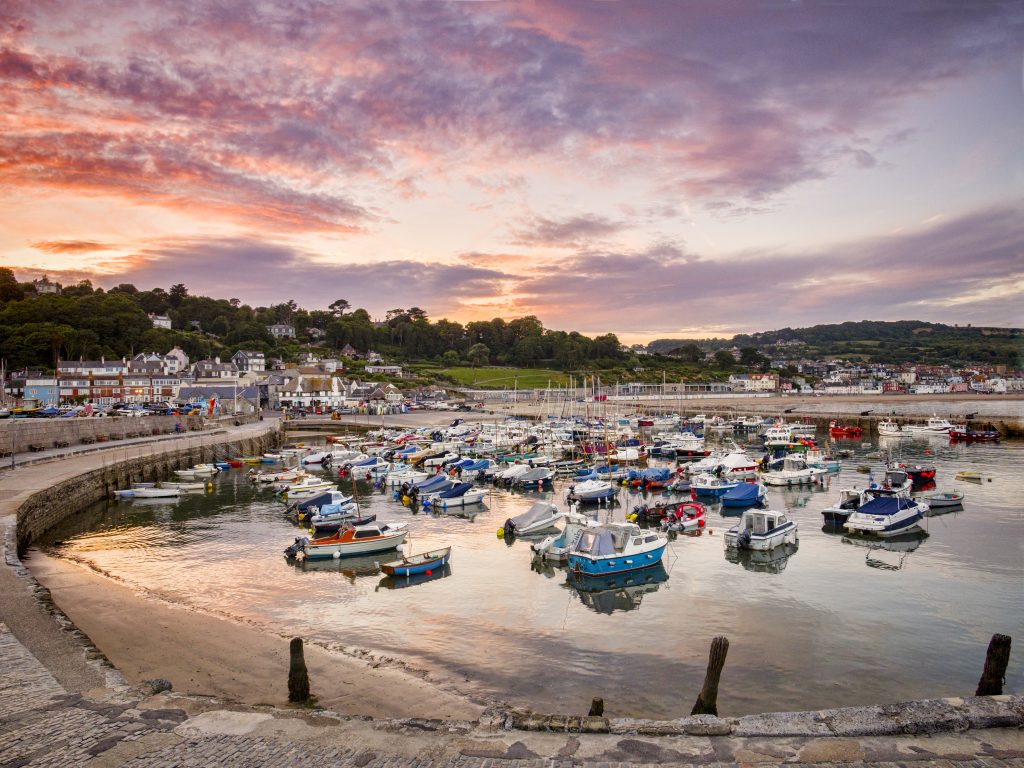 Lyme Regis is particularly well-known as the birthplace of the famous palaeontologist Mary Anning. Along with the neighbouring village of Charmouth, this town is still famed as a fossil-hunting destination. Visit the town's small museum to see a fascinating collection of locally-found fossils – or hit the beaches in search of your own finds.
As well as fossils and beaches, Lyme is known for its historic fishing harbour, known as The Cobb. The cute town centre also packed with some brilliant independant shops, art galleries, cafes, and restaurants.
Poole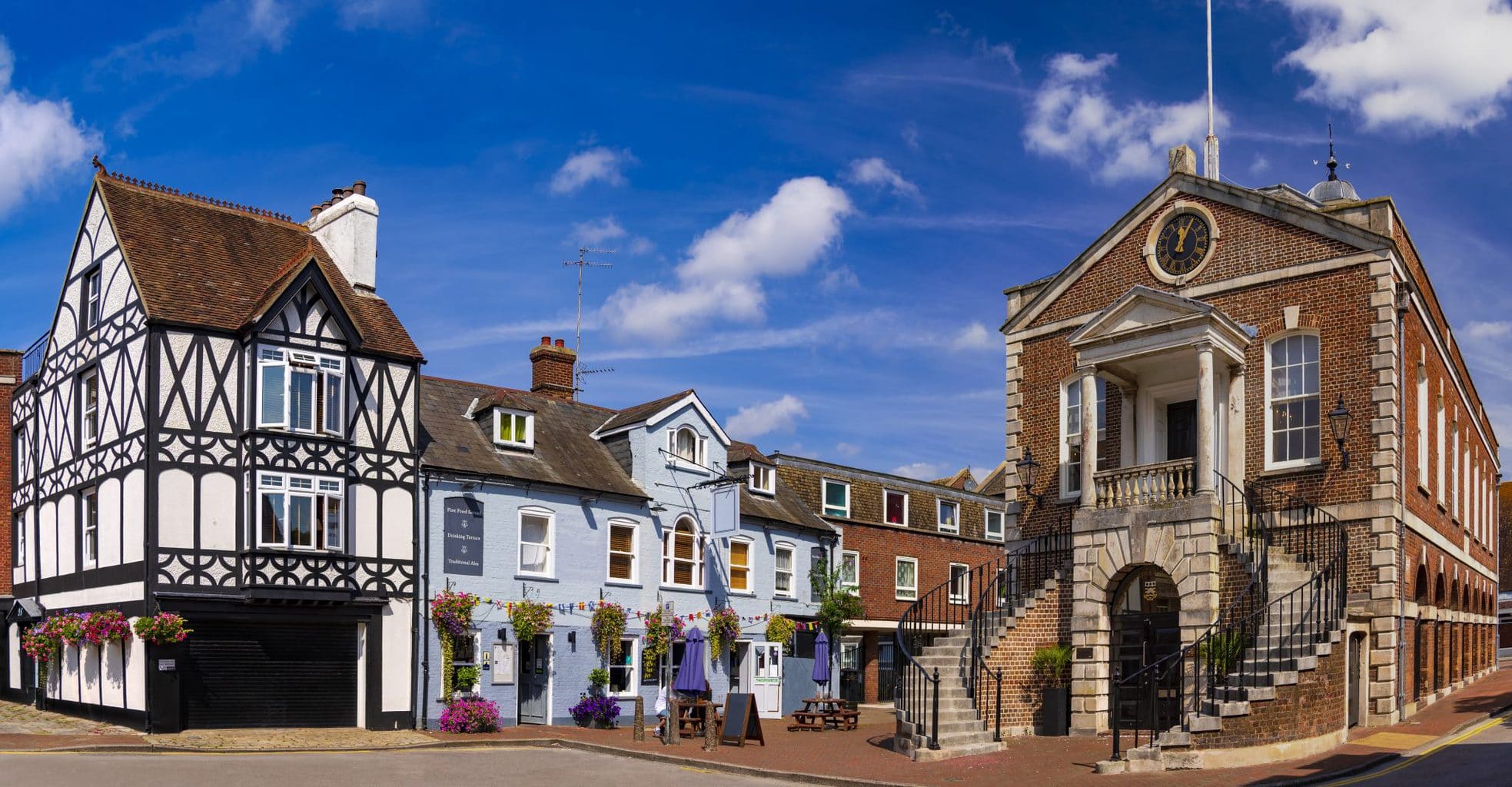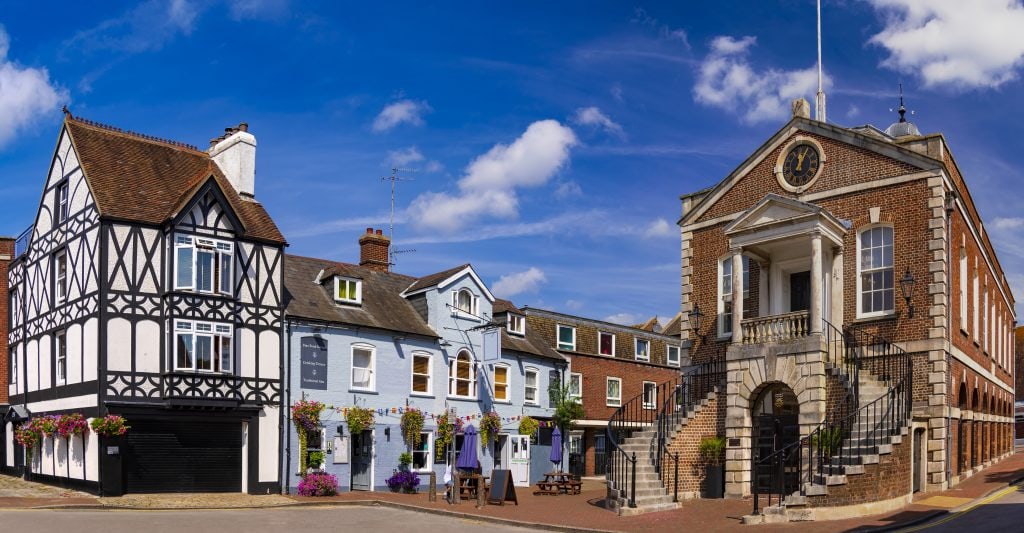 A quirky, historic town clustered around the largest natural harbour in the world, Poole is one of the biggest towns in Dorset.
From the white sand beaches and millionaire properties of Sandbanks, to the picturesque Quayside old town, Poole is a pretty diverse destination. It often gets overlooked in favour of neighbouring Bournemouth, but this town makes a brilliant base for exploring the area.
Beaches, countryside, and the stunning Isle of Purbeck just a short ferry-ride away. There's also plenty to keep you busy in Poole itself. Don't miss the chance to take a cruise around the enormous Harbour, or pay a visit to nearby Brownsea Island.
Shaftesbury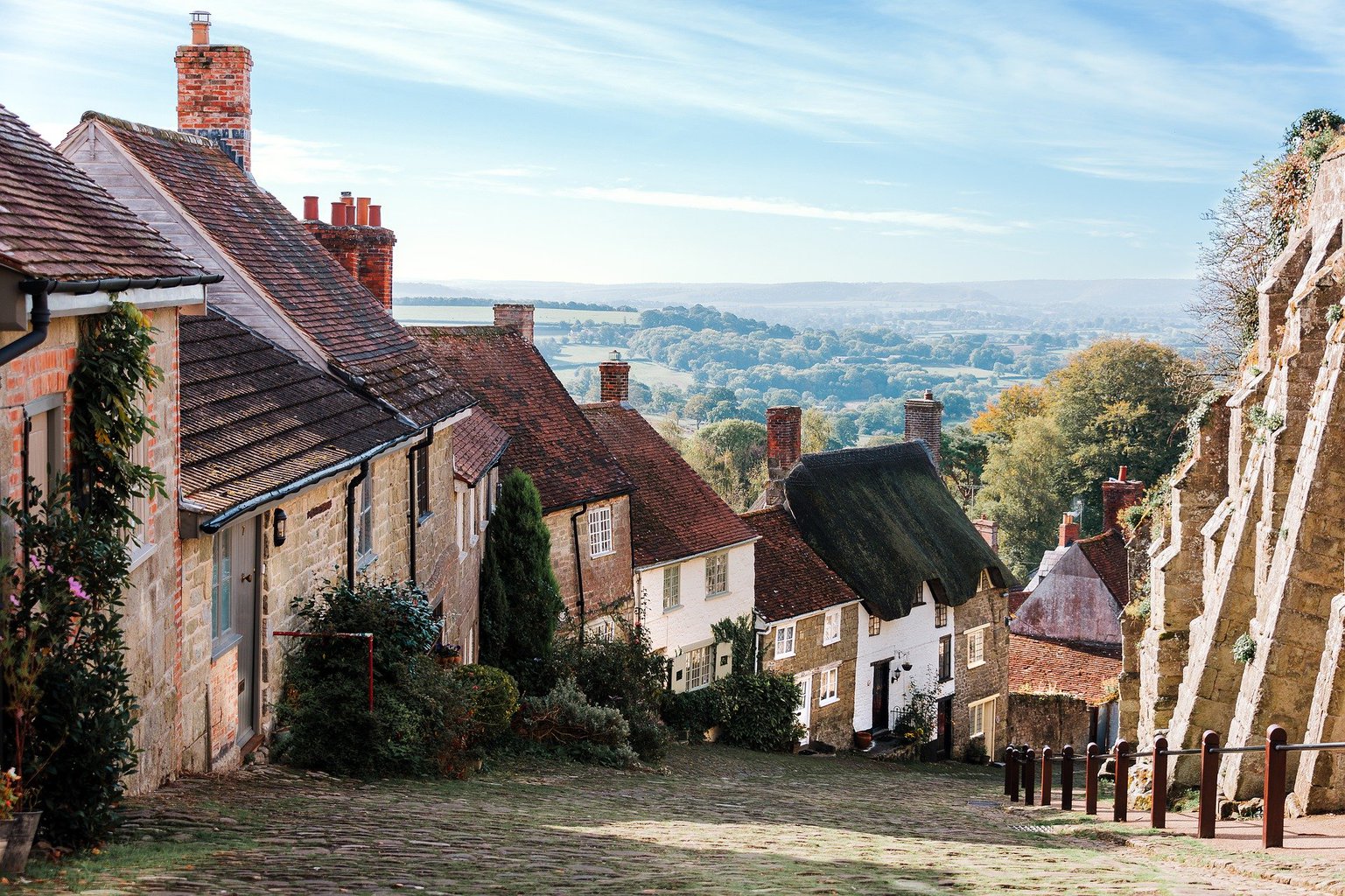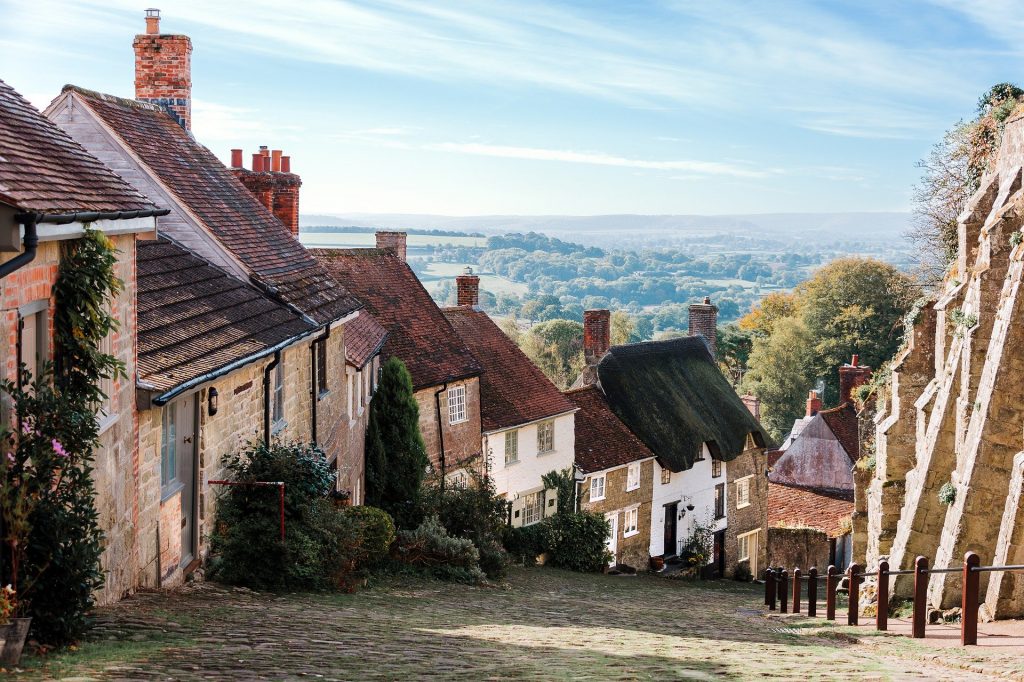 Home to the county's most famous street, Shaftesbury is Dorset's only hill-top town, offering stunning views of the Blackmore Vale.
This picturesque town is best known for just one street. Gold Hill is known as one of the most attractive streets in England, and is one of the most photographed sights in Dorset. It was used as the backdrop for an iconic 1970s Hovis advert (reputedly the nation's favourite advert). Even if you don't remember the ad, this street is easily one of the prettiest views in Dorset. The rest of the town is also just as pretty, filled with cute cottages and quaint streets.
Sherborne – market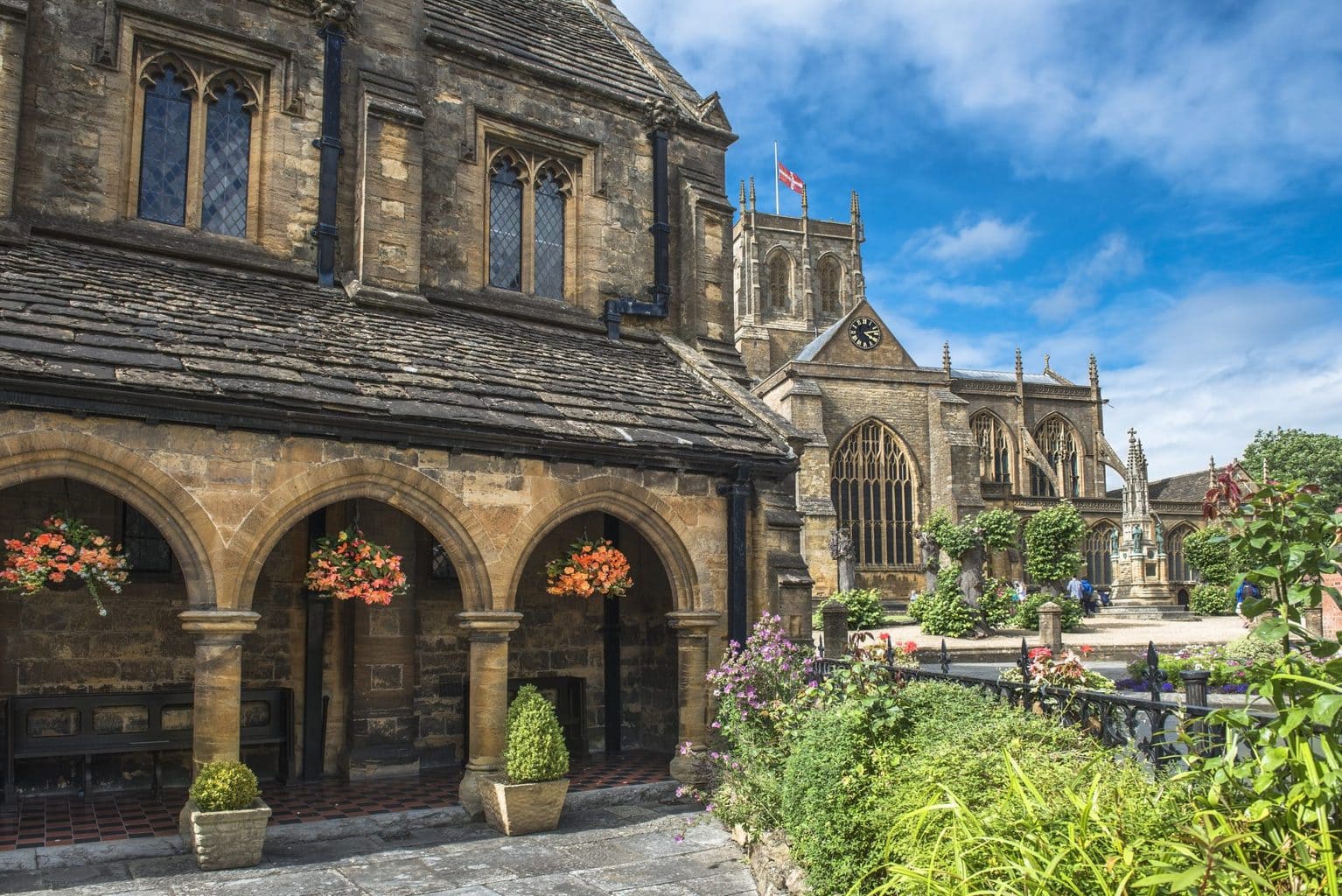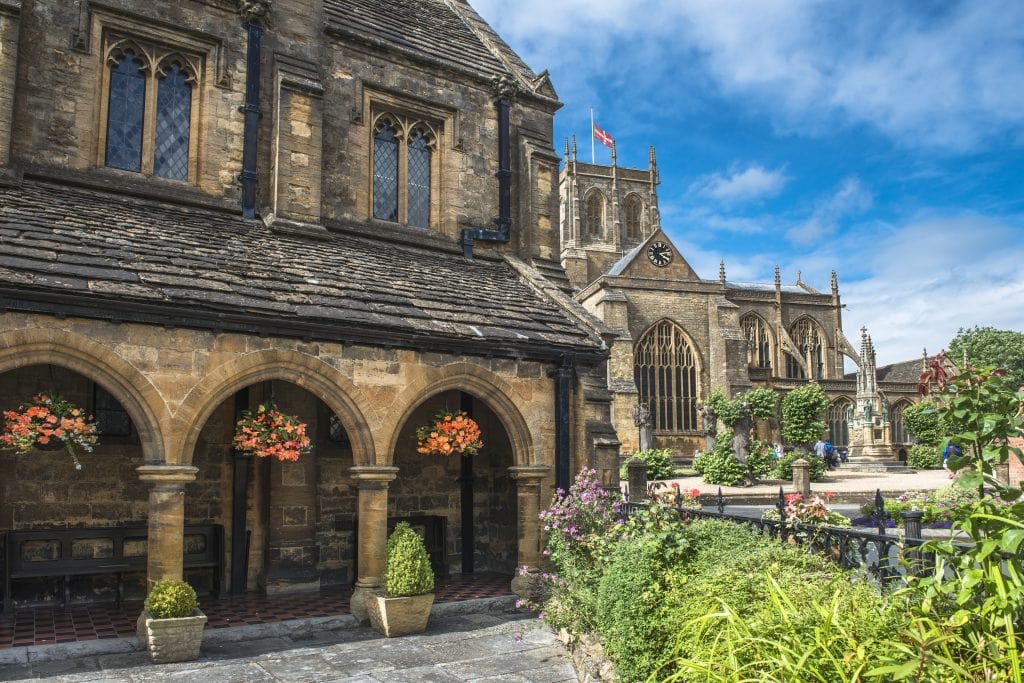 Sherborne is one of the most charming small towns in Dorset, known for its stunning medieval Abbey.
In fact, this pretty little town is filled with historic buildings. Alongside the Abbey, which dates from the 12th century, are some beautiful Tudor houses. The town also boasts not one, but two of Dorsets best castles. There are the 12th-century ruins of Sherborne Old Castle, as well as the 16th-century Tudor mansion known as the "New" castle. Most of the town centre is built from local golden Hamstone, giving it an attractive uniformity.
Stalbridge
Stalbridge is the smallest of all the Dorset towns, tucked away in the Blackmore Vale close to the Somerset border. It's also a bit of a hidden gem: a quaint town with a village-y feel and an unhurried, friendly atmosphere. This is a historic little place packed with listed buildings, including the 15th century Market Cross on the High Street, built from local Hamstone. If you want to get away from it all, and avoid the more touristy towns in Dorset, this one could be for you!
Sturminster Newton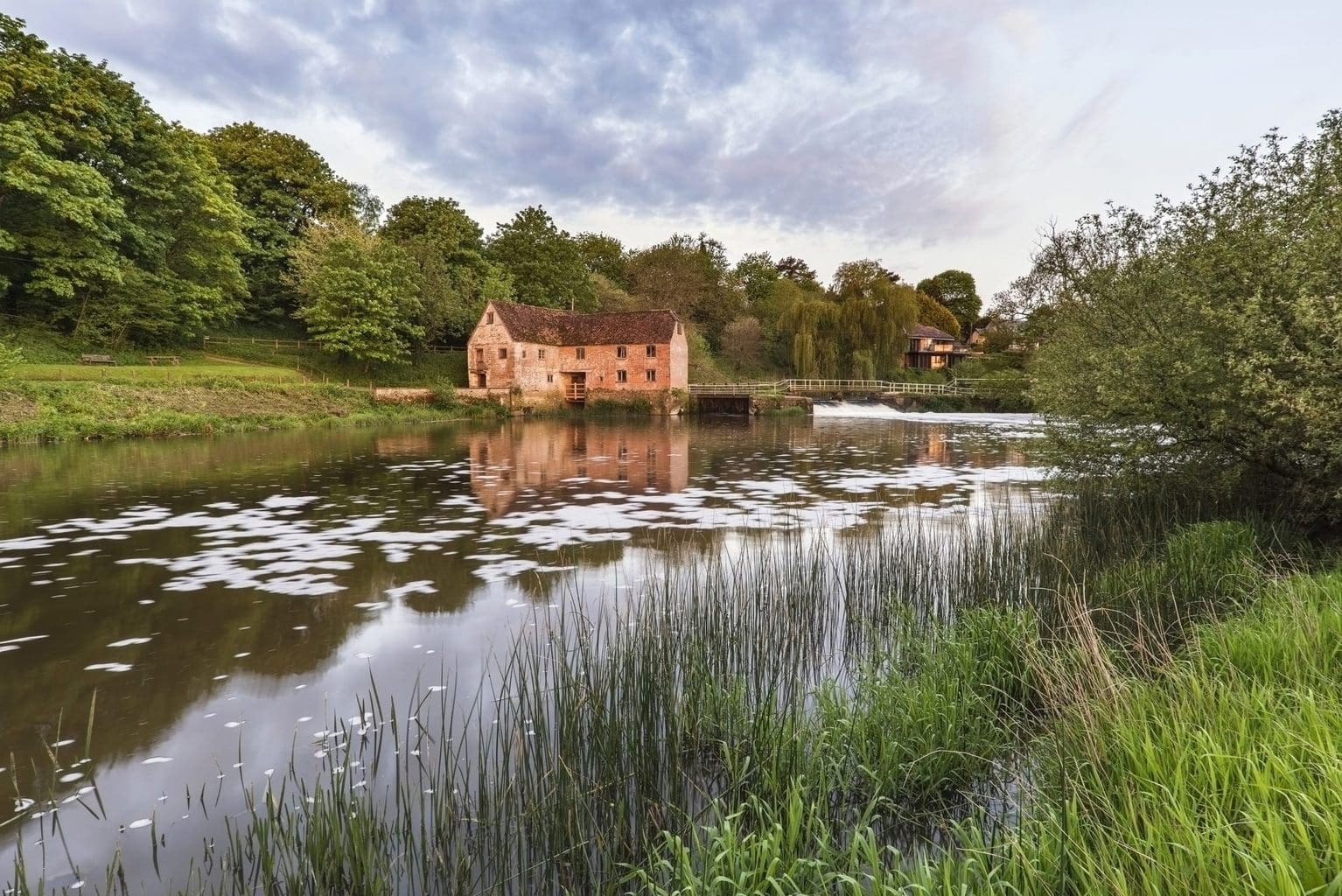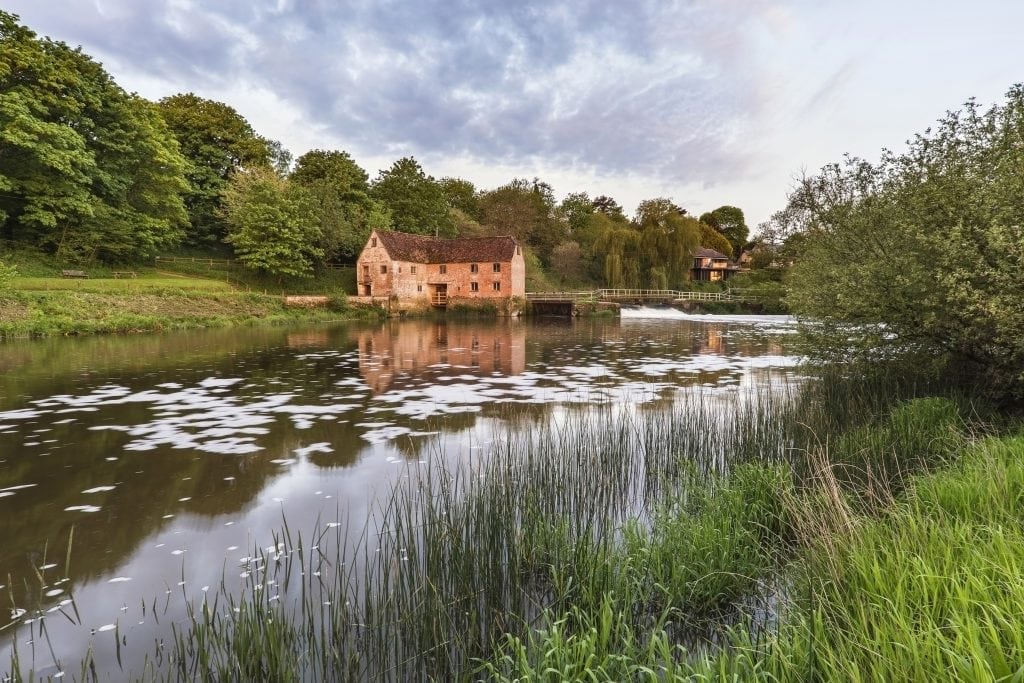 A historic town on the banks of the River Stour, Sturminster Newton is surrounded by watermills and rich farmland.
Although one of the smallest towns in Dorset, Sturminster Newton is a pretty important place. It sits at a historic fording point on the Stour, which was replaced in the 16th century with an iconic six-arch stone bridge. The 17th-century Sturminster Mill still works today, telling the story of one thousand years of milling.
Affectionately known as "Stur", the town was home to author and poet William Barnes, who wrote in local dialect, as well as Thomas Hardy for a short time. A large part of the latter's best-known work, Tess of the D'Ubervilles, was set in the town and surrounding countryside.
Swanage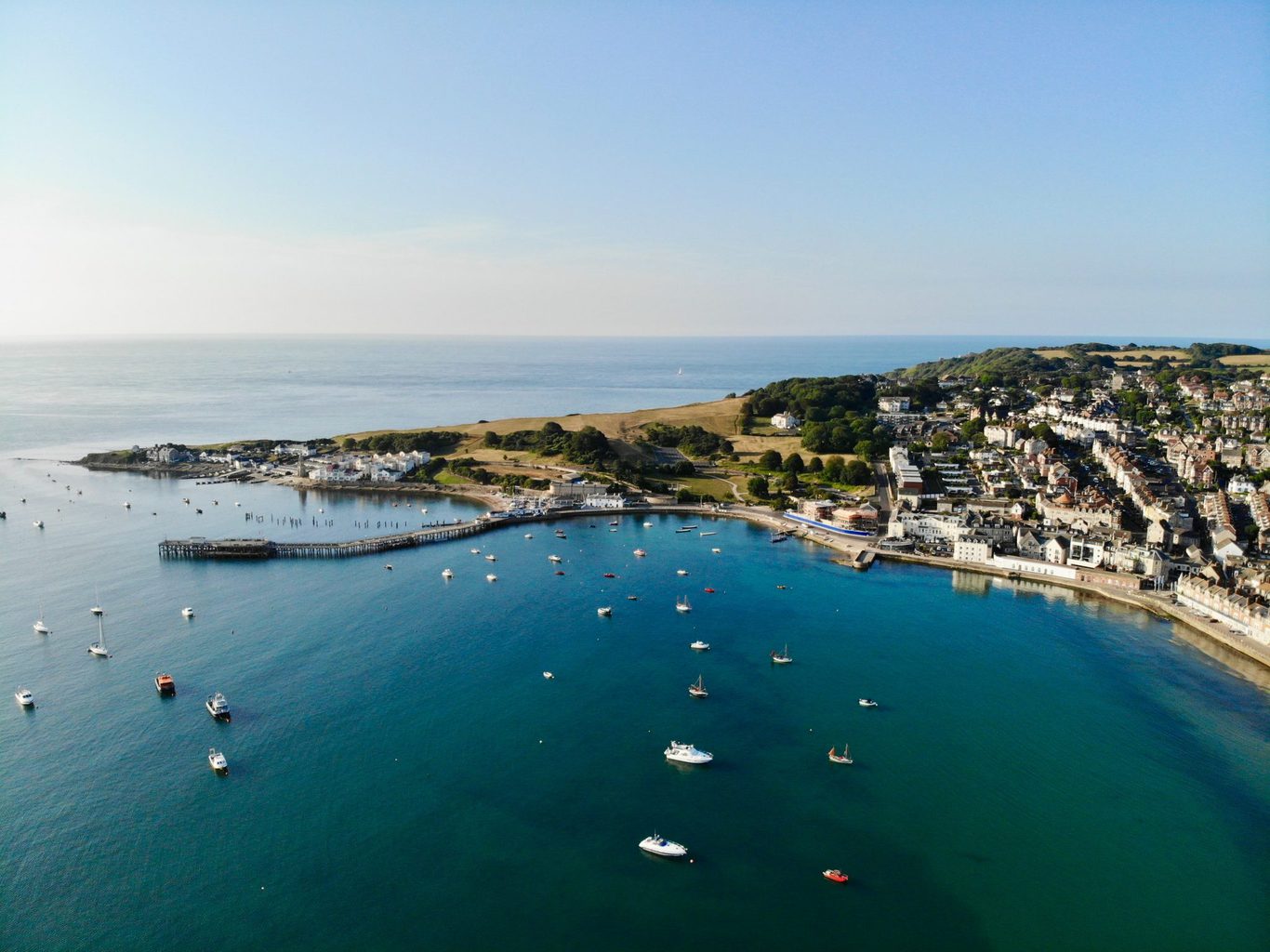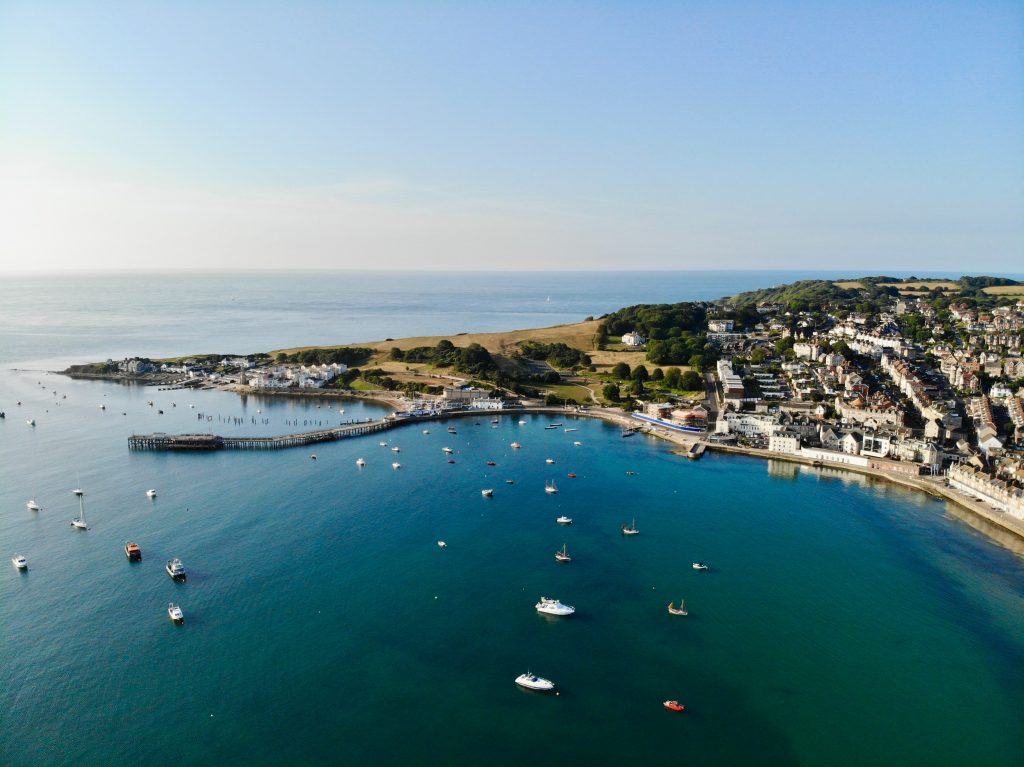 Sitting at the tip of the stunning Isle of Purbeck, Swanage is one of Dorset's loveliest seaside towns.
The charming coastal resort is home to a beautiful working steam railway, which runs from Wareham to Swanage. It opened in 1885 and still runs today, shuttling tourists across the Isle of Purbeck in lovingly restored railway carriages. The station at Swanage is a must-see, to watch the trains rolling in amongst billowing clouds of steam.
As well as this remarkable tourist attraction, Swanage has plenty more to keep visitors (and locals) busy. There's an attractive fishing harbour, some lovely beaches with safe sea bathing, and plenty of family-friendly attractions. You'll also find lots of interesting antique and vintage shops, independent boutiques, and some great little cafes and restaurants.
Verwood
Verwood is a peaceful town just north of Bournemouth and Poole. Its good connections with the larger towns in Dorset, and close proximity to both Cranborne Chase AONB and the New Forest National Park, make it a popular place to live. It's not particularly well-known by tourists – perhaps another thing that makes it an attractive place to live! The modern town centre has plenty of shops and leisure facilities, as well as a good selection of pubs and restaurants.
Wareham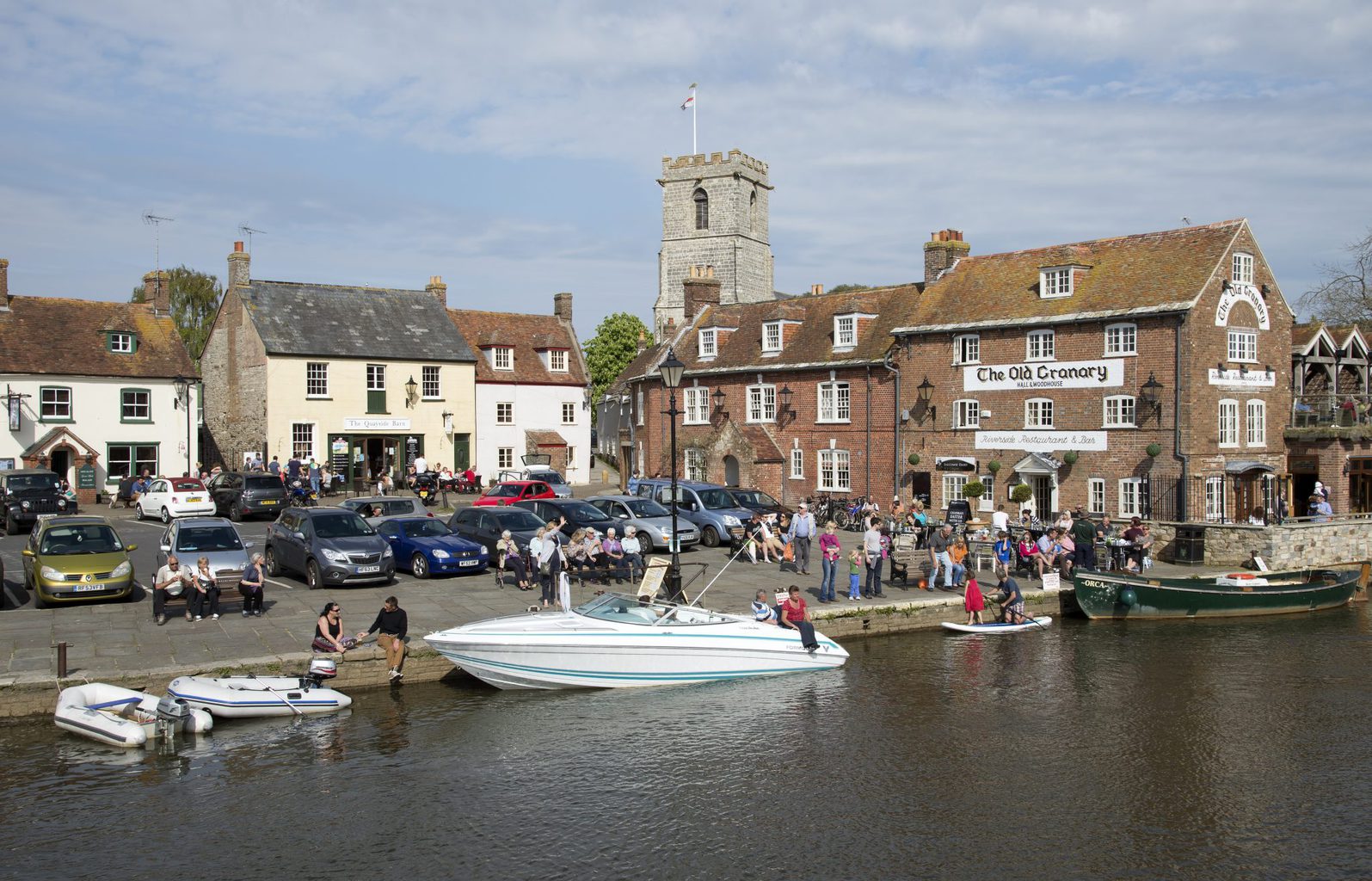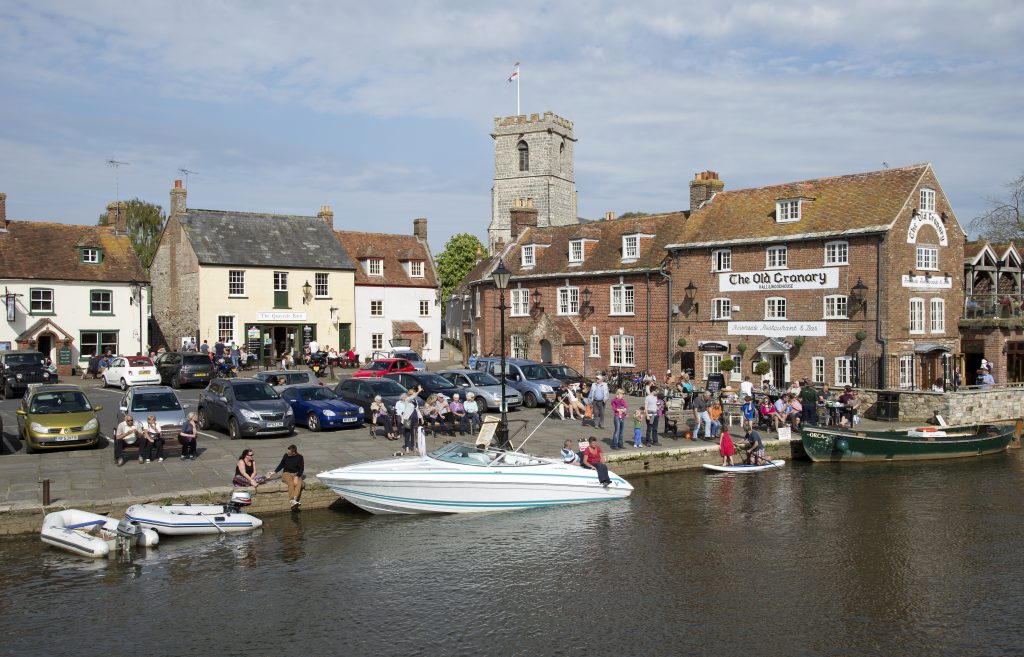 Tucked between the Rivers Frome and Piddle, the historic market town of Wareham is the gateway to the Isle of Purbeck.
This is a peaceful riverside town with 2,000 years of history. Wareham is also one of the few remaining Saxon walled towns in England. It's packed with pubs, restaurants, and unique shops – as well as an excellent Quay-side market every Saturday.
Plus, the town is ideally situated for exploring the incredible Purbeck region, with its rolling hills and stunning coastline. Many of Dorset's most popular attractions are near Wareham, including Monkey World and the Tank Museum at Bovington.
Weymouth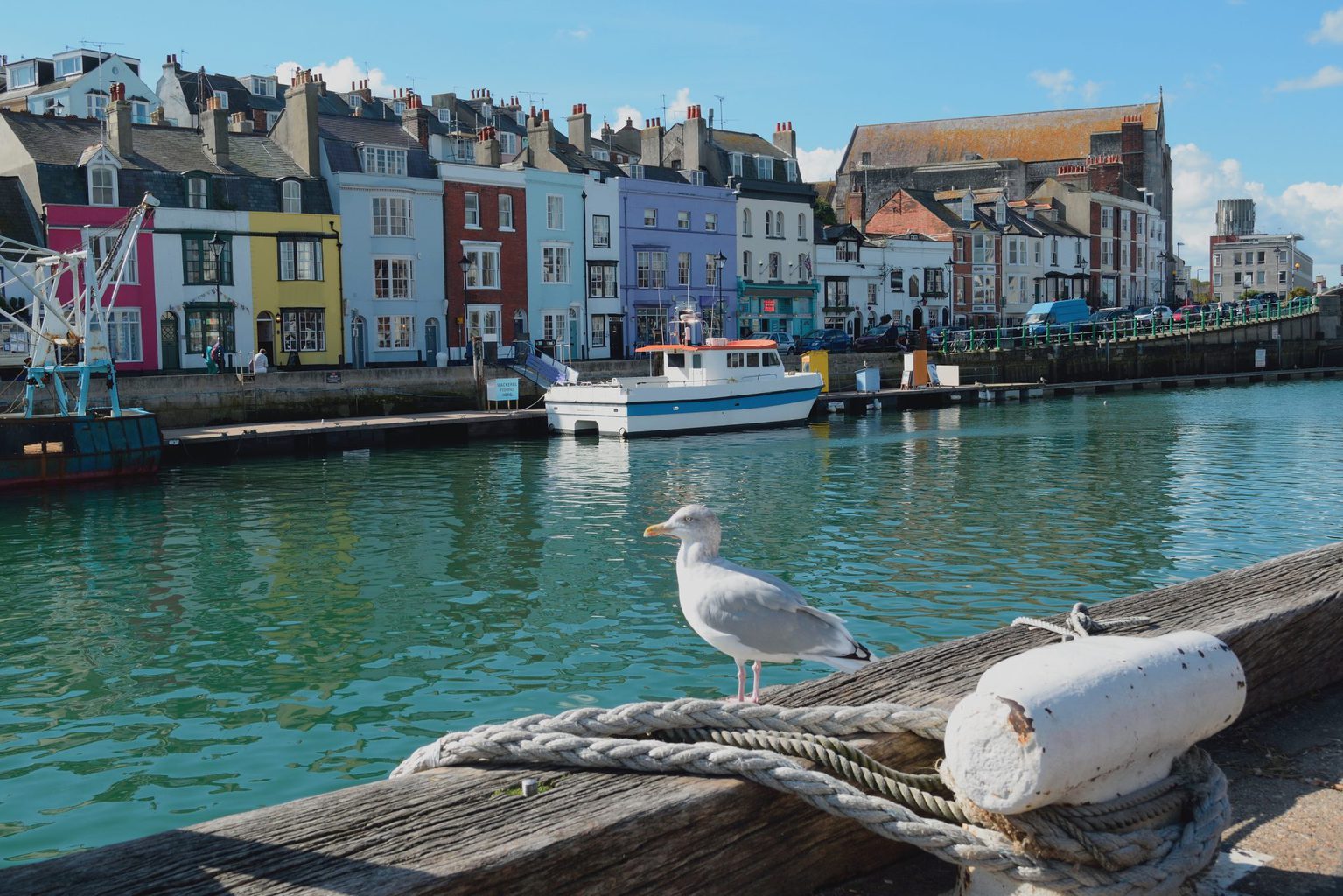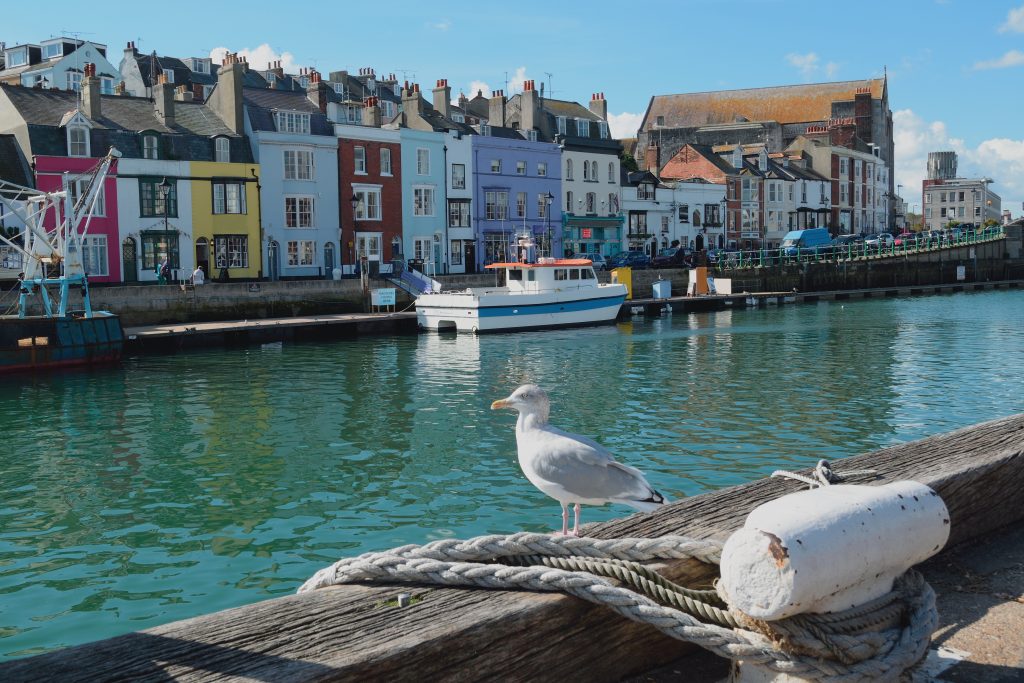 Famed for its wide beach, Georgian seafront, and colourful fishing harbour, Weymouth is one of the most popular destinations in Dorset.
Weymouth is the perfect place for a quintessentially British beach holiday. After all, this is the spot where the idea of seaside holidays was first popularised, when King George III's doctors recommended he try sea bathing to cure his "madness". Situated on a beautiful bay, Weymouth has one of the nicest beaches in Dorset. There's also a historic harbour lined with pastel-painted buildings and brilliant fish 'n' chips shops.
I grew up in Weymouth, so I'm a bit biased, but I honestly think this is one of the nicest Dorset towns. There's a reason it gets so many visitors, especially in summer. You have coast, countryside, history, and family-friendly attractions, all within easy reach!
Wimborne Minster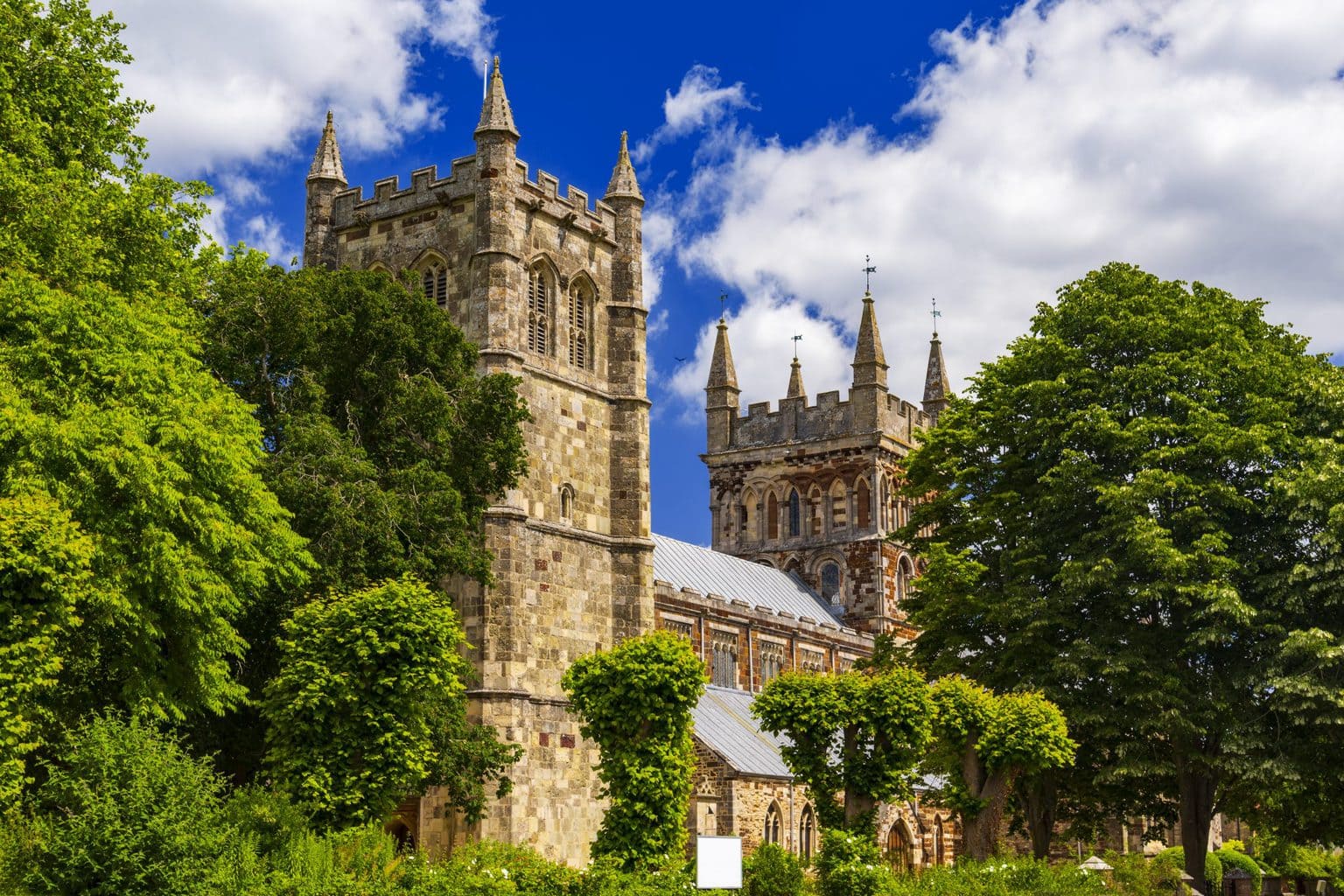 A Georgian market town on the banks of the River Stour, Wimborne is known for its twin-towered Norman Minster church.
Although one of the larger Dorset towns, Wimborne still feels quite small and rural. So it offers the best of both worlds! The narrow streets are home to a wide variety of architecture, especially the half-timbered properties along King Street.
Nearby, the 17th-century manor house and sprawling estates of Kingston Lacy are one of the most popular attractions in Dorset. While the surrounding countryside is littered with walks to suit all abilities. Its lovely atmosphere and wealth of nearby attractions make Wimborne an ideal base for exploring the rest of Dorset.
Read More
15 of the Best Things to do in Dorset
The Ultimate Local's Guide to Dorset
So there you have it; a list of all the official towns in Dorset. Let me know your favourite in the comments!