Some posts on this site contain affiliate links. If you book or buy something through these links, I earn a small commission (at no extra cost to you). Take a look at my privacy policy for more information.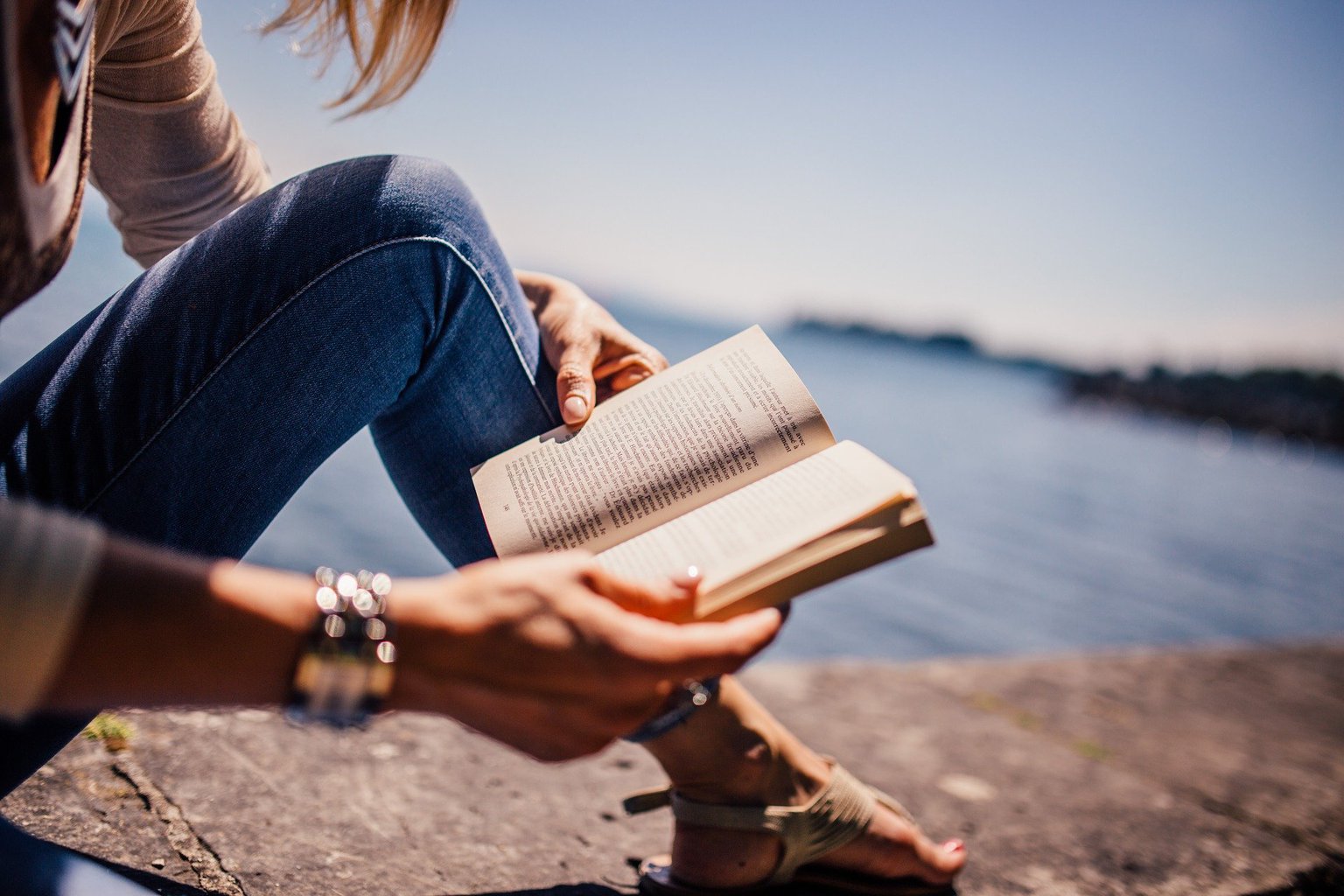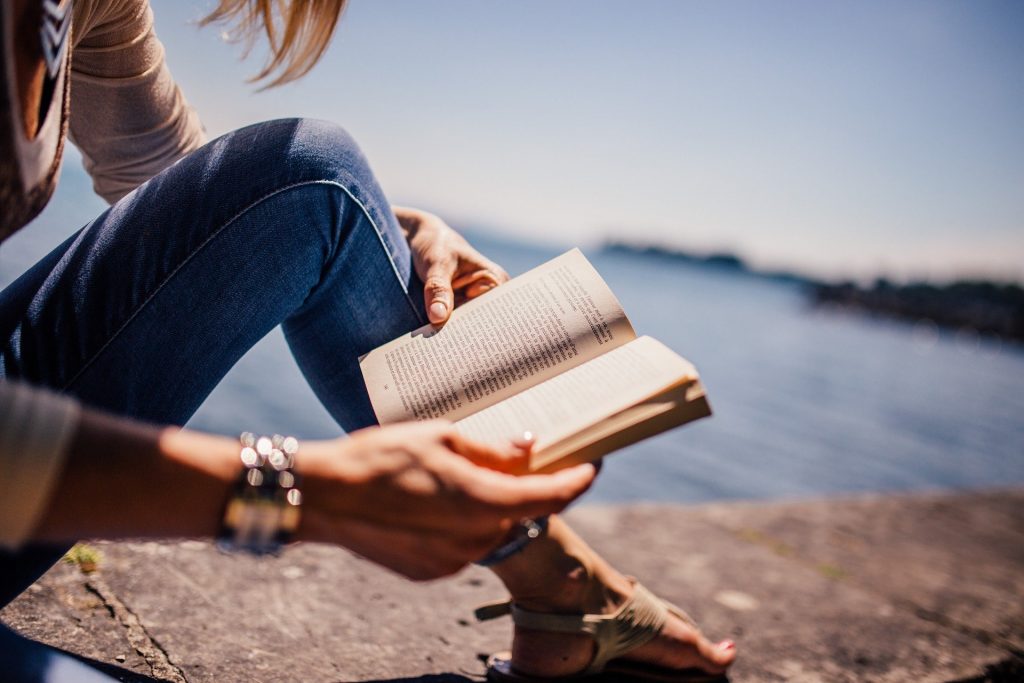 Fill your reading list with these amazing books set in Dorset…
From Thomas Hardy and Enid Blyton to Christopher Priest and Ian McEwan, Dorset has been an inspiration to many British writers. As a result, there's a vast array of books set in Dorset, offering the chance to "visit" the county through fiction.
Below, I've rounded up 16 books set in Dorset to help you get started. From swashbuckling treasure hunts on the dramatic coastline, to historical romances set in Dorset stately homes, to futuristic science fiction, there's definitely something for everyone here. And Dorset has a background role in all of them! Enjoy…
Fiction Books Set in Dorset
Far From the Madding Crowd, Thomas Hardy
Locations: Puddletown
Genre: Classic Literature
Thomas Hardy is perhaps one of the most famous names associated with Dorset. He was born on the outskirts of Dorchester and lived in the town for most of his life. He also set the majority of his books and other works in Dorset. In Hardy's writings, the rural southwest of England became "Wessex", a semi-fictional region, based not-so-loosely on real-life counties.
Far from the Madding Crowd was the first of his novels to be mention Wessex, which he described as "partly real, partly dream-country". It was also Hardy's first great literary success. Set around Puddletown, called "Weatherbury" in the books, the story describes the life and relationships of Bathsheba Everdene against the backdrop of a farming community in Victorian England. In 2007 it ranked in 10th place on the Guardian's list of the Greatest Love Stories of all Time.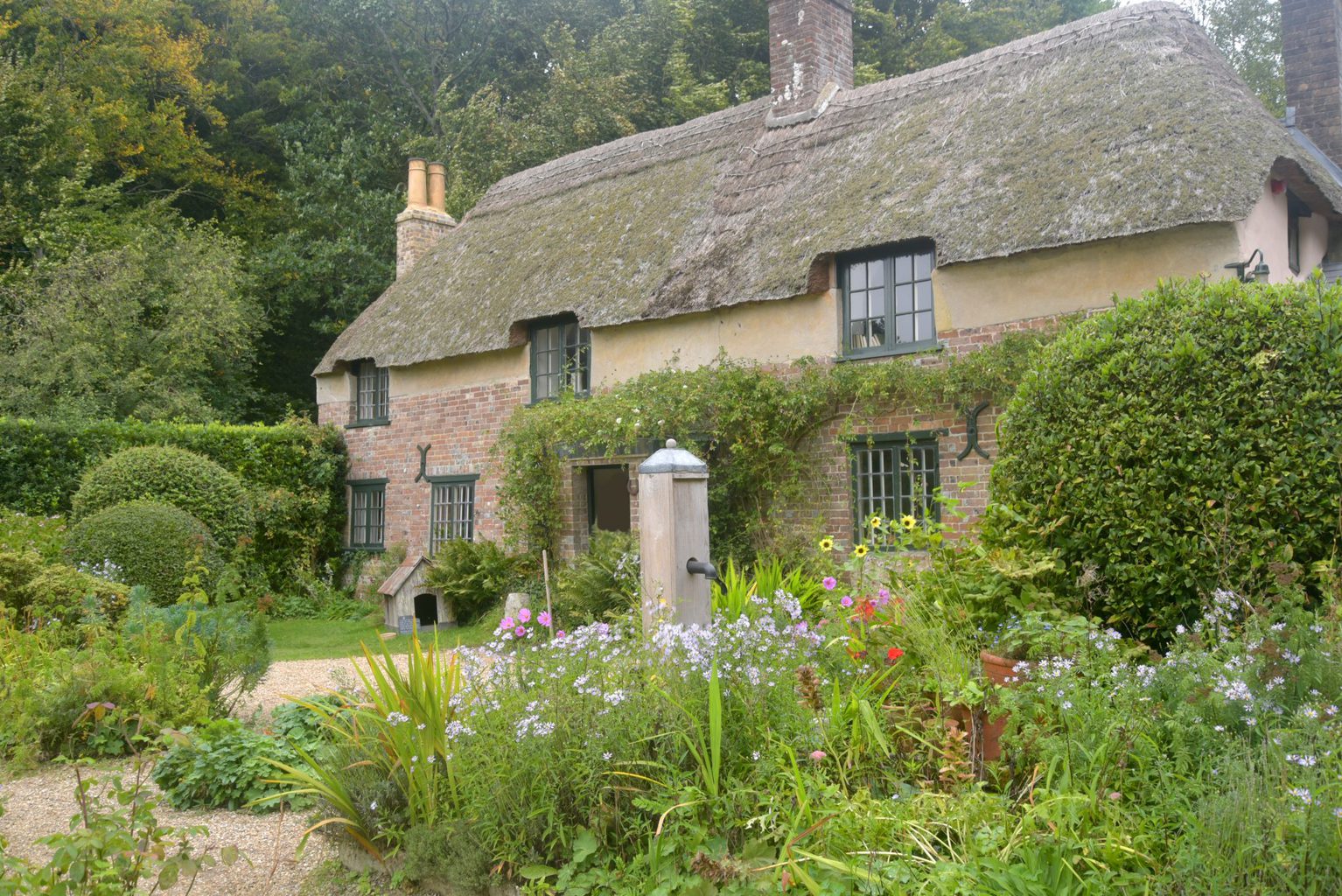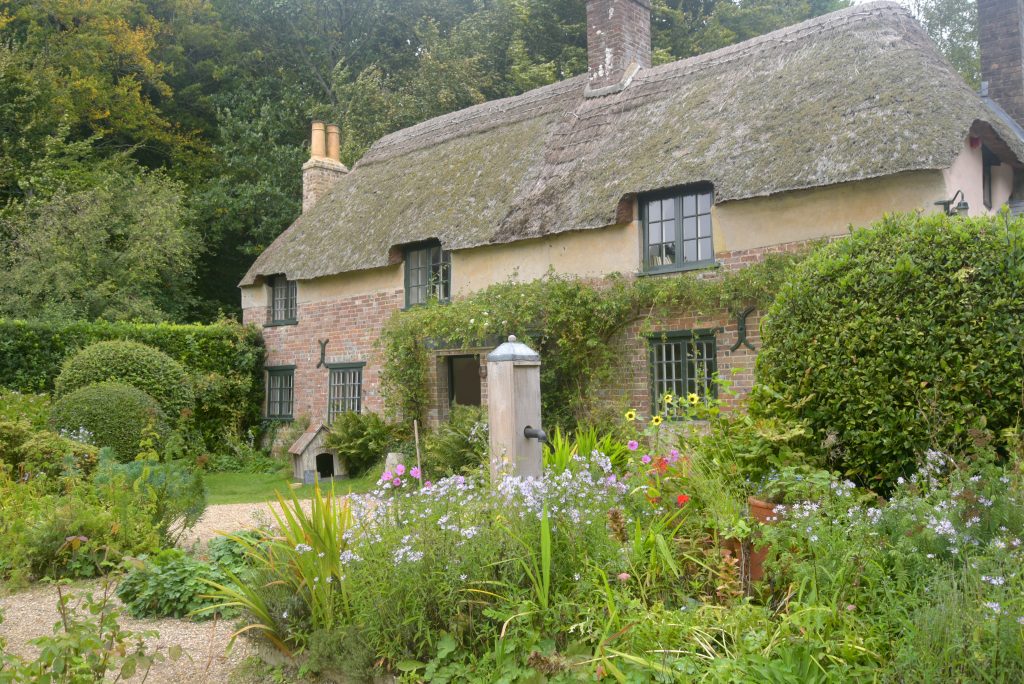 Tess of the D'Ubervilles, Thomas Hardy
Locations: Various
Genre: Classic Literature
It was a fine September evening, just before sunset, when yellow lights struggle with blue shades in hairlike lines.
Tess of the D'Ubervilles is considered a major 19th-century English novel, and quite possibly Hardy's fictional masterpiece. Like Far From the Madding Crowd, it is also set in rural Dorset.
From the cover: It tells of Tess Durbeyfield, the daughter of a poor and dissipated villager, who learns that she may be descended from the ancient family of d'Uberville. In her search for respectability, her fortunes fluctuate wildly, and the story assumes the proportions of a Greek tragedy. It explores Tess's relationships with two very different men, her struggle against the social mores of the rural Victorian world which she inhabits and the hypocrisy of the age.
Famous Five, Enid Blyton
Locations: Corfe Castle, Brownsea Island
Genre: Children's Fiction
Broken archways, tumbledown towers, ruined walls – that was all that was left of a once beautiful castle, proud and strong. Now the jackdaws nested in it and the gulls sat on the topmost stones.
Enid Blyton visited Dorset, specifically the Isle of Purbeck, around three times a year for over 20 years. The area influenced many of her books, but especially the various stories of the Famous Five. Five on a Treasure Island was the first book in the series, and it centres around Kirrin Castle. This ruined castle was based on Purbeck's Corfe Castle, near Swanage – although Blyton placed it on an island of the same name instead of a hill. It has also been suggested that Brownsea Island in Poole Harbour was the inspiration for Kirrin Island. However, others think that Brownsea Island became Whispering Island in Five Have a Mystery to Solve.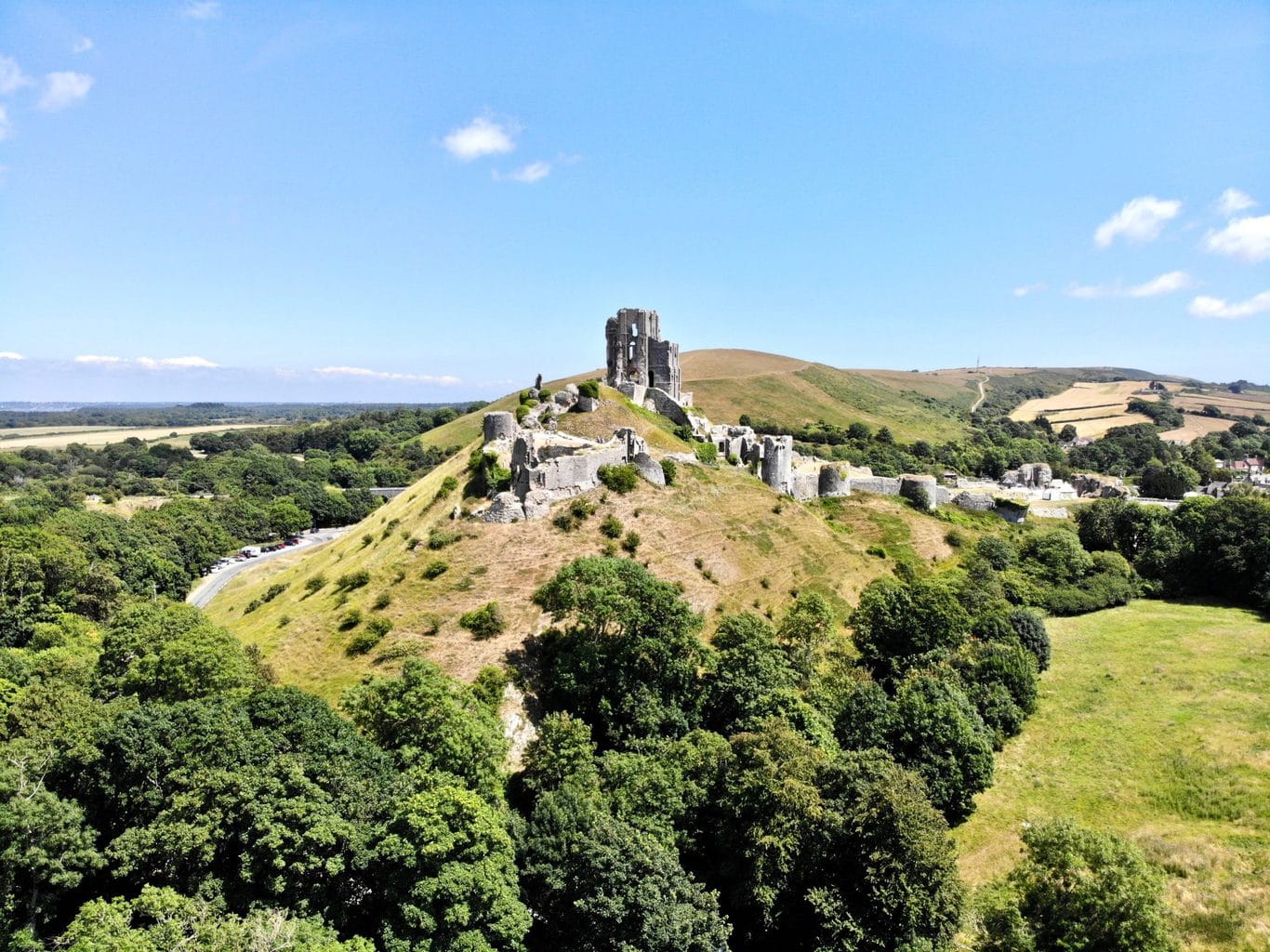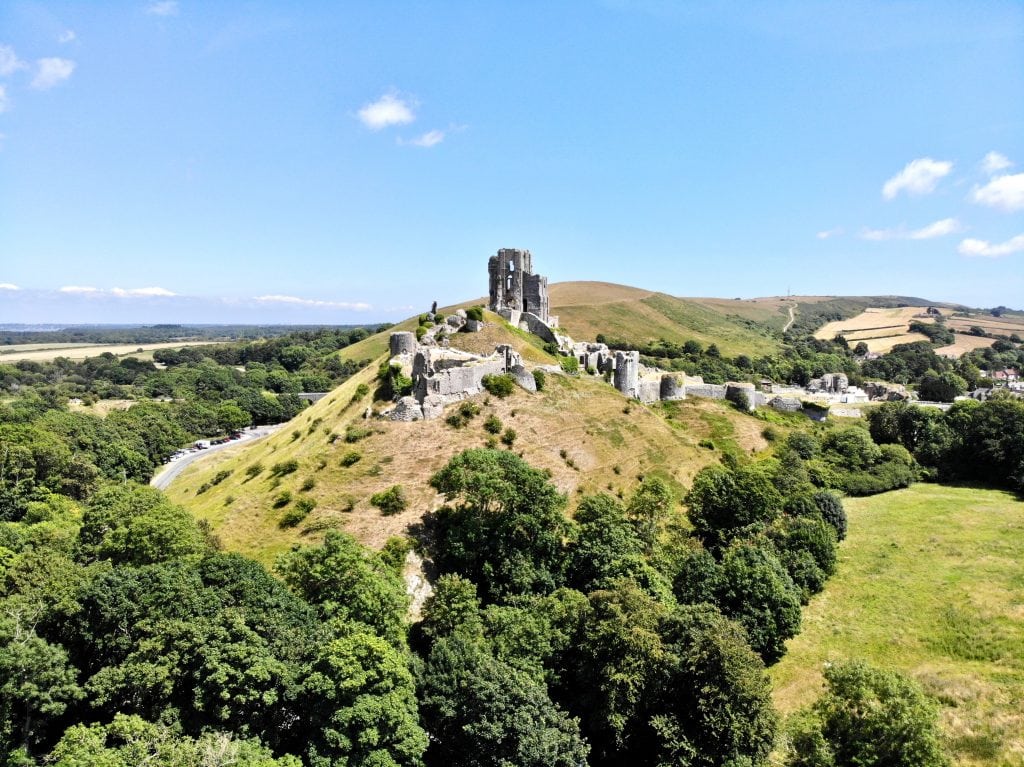 Persuasion, Jane Austen
Locations: Lyme Regis
Genre: Classic Literature
A very strange stranger it must be, who does not see charms in the immediate environs of Lyme, to make him wish to know it better.
Although not quite as famous as Pride and Prejudice, Jane Austen's last novel, Persuasion, is largely considered her most moving. The majority of the novel takes place in Bath, following the story of Anne Elliot – and what happens when we let ourselves be "persuaded" by others in matters of the heart. Bath may be the main setting, but one of the most pivotal scenes takes place during a trip to Lyme Regis on the Dorset coast. While Austen famously disliked Bath, a city she lived in for some time, her admiration for Lyme shines through in her writing.
The French Lieutenant's Woman, John Fowles
Locations: Lyme Regis
Genre: Classic Literature
The French Lieutenant's Woman is an epic historical romance set in the seaside town of Lyme Regis. From the cover: Charles Smithson, a respectable engaged man, meets Sarah Woodruff as she stands on the Cobb at Lyme Regis, staring out to sea. Charles falls in love, but Sarah is a disgraced woman, and their romance will defy all the stifling conventions of the Victorian age.
Remarkable Creatures, Tracy Chevalier
Locations: Lyme Regis
Genre: Historical Fiction
For myself, it took only the early discovery of a golden ammonite, glittering on the beach between Lyme and Charmouth, for me to succumb to the seductive thrill of finding unexpected treasure.
Another novel set in the seaside town of Lyme Regis, Remarkable Creatures is a fictionalised account of the life of Mary Anning, written by Tracy Chevalier – the author of Girl with a Pearl Earring. Mary Anning was a local fossil collector and palaeontologist who made several remarkable discoveries in the 19th century, at a time when science was a male-dominated arena. Many disapproved of the local lass' vocation, but she earned fame nonetheless.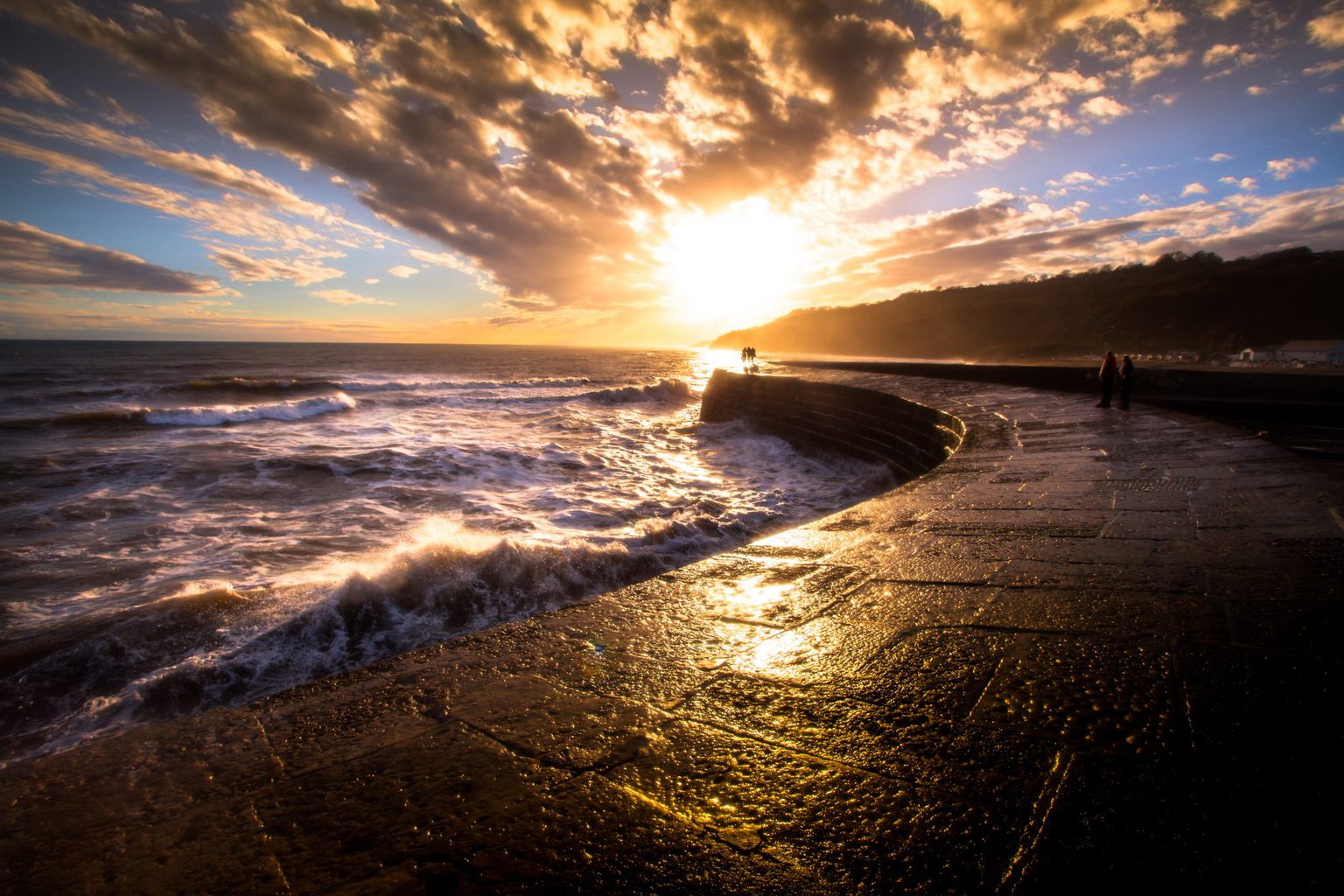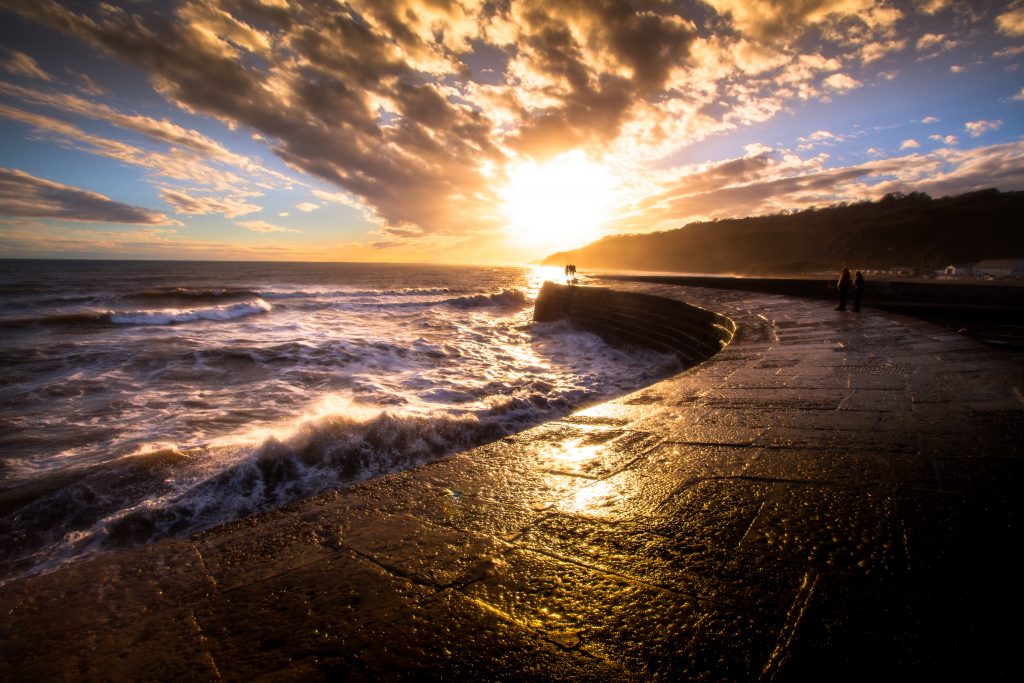 On Chesil Beach, Ian McEwan
Locations: Chesil Beach, near Abbotsbury
Genre: Contemporary Fiction
He stood in cold and righteous silence in the summer's dusk, watching her hurry along the shore, the sound of her difficult progress lost to the breaking of small waves, until she was blurred, receding against the immense straight road of shingle gleaming in the pallid light.
On Chesil Beach is one of the best-known books set in Dorset of recent years. From the cover: It is July 1962. Edward and Florence, young innocents married that morning, arrive at a hotel on the Dorset coast. At dinner in their rooms, they struggle to suppress their private fears of the wedding night to come and, unbeknownst to them both, the events of the evening will haunt them for the rest of their lives.
Moonfleet, J. Meade Falkner
Locations: East Fleet, Fleet Lagoon, and Chesil Beach
Genre: Classic Literature
When I was a child I thought that this place was called Moonfleet, because on a still night, whether in summer, or in winter frosts, the moon shone very brightly on the lagoon; but learned afterwards that 'twas but short for 'Mohune-fleet', from the Mohunes, a great family who were once lords of all these parts.
Moonfleet is a swashbuckling tale of smugglers, secret codes, a cursed diamond, and an epic adventure, all set around The Fleet, a lagoon lying between Chesil Beach and the mainland. Based partly in truth, the novel highlights the very real 18th-century world of smuggling, which was rife along this treacherous stretch of the Dorset coast.
Love Among the Chickens, PG Wodehouse
Locations: Lyme Regis
Genre: Classic Literature
Do you know Combe Regis, in Dorsetshire? On the borders of Devon. Bathing. Sea−air. Splendid scenery. Just the place for a chicken farm.
Set in the fictional village of Combe Regis, which appears to be based on Lyme Regis, Love Among the Chickens was the first appearance of one of Wodehouse's favourite protagonists, Stanley Featherstonehaugh Ukridge. A fan of "get rich quick" schemes, Ukridge attempts to establish a business farming chickens on the coast of Dorset.
Broadchurch, Erin Kelly
Locations: West Bay
Genre: Mystery
Erin Kelly's Broadchurch is the novelisation of a TV series, so it's a little unusual. It was inspired by the first season of the BAFTA award-winning ITV series, which was filmed around West Bay on the Dorset coast. When the body of a local boy is discovered on the beach, the resulting murder investigation begins to unravel the secrets of the tight-knit village community.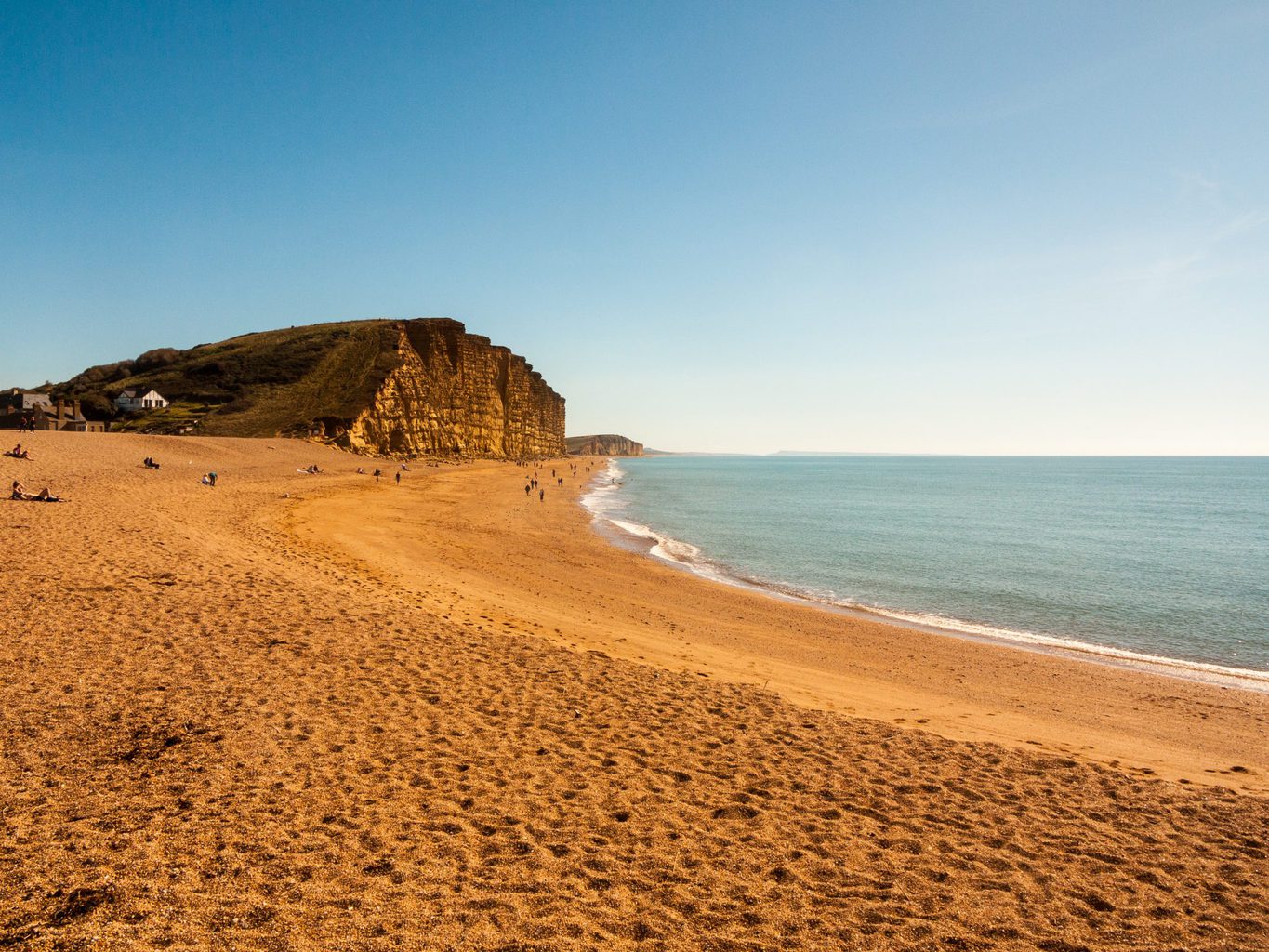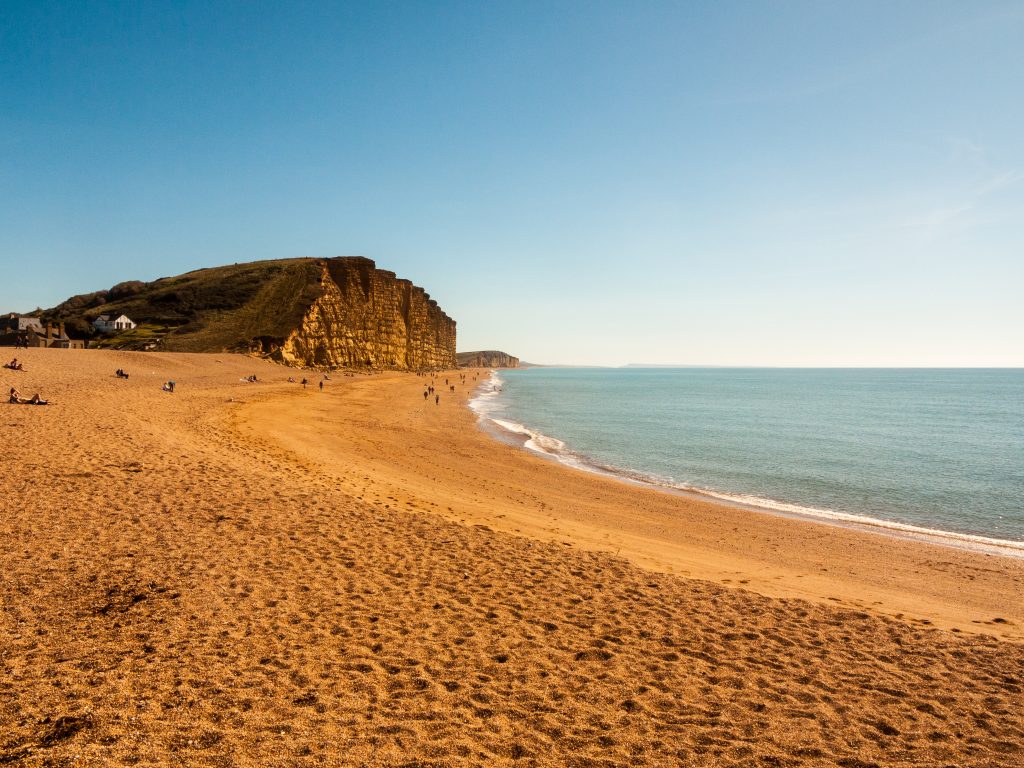 Secrets of the Tides, Hannah Richell
Locations: Seatown
Genre: Family Drama
A dramatic family saga, Secrets of the Tides follows Dora as she returns to her family home on the Dorset coastline, in order to confront her past.
Mr Rosenblum Dreams in English, Natasha Solomons
Locations: Dorset
Genre: Historical Fiction
Originally published as Mr Rosenblum's List, Mr Rosenblum Dreams in English tells the story of a Jewish immigrant couple making a new life in WWII-era England. Greeted with a pamphlet instructing immigrants how to act like "the English", Mr Rosenblum takes its every instruction to heart. However, one item on the list – membership in a golf club – proves difficult, as no golf club will admit him. So Mr Rosenblum decides to build his own on the Dorset coast.
A Perfect Match, Rachel Knowles
Locations: Weymouth
Genre: Historical Romance
From the cover: Written by the author of the Regency History blog, A Perfect Match is a story of romance and adventure set in late Georgian London and Weymouth, when Georgiana Cavendish, Duchess of Devonshire, was queen of fashionable society.
The Novel in the Viola, Natasha Solomons
Locations: Tyneham
Genre: Historical Romance
When I close my eyes I see Tyneford House… I see the Purbeck stone frontage in the glow of late afternoon. The sunlight glints off the upper windows, and the air is heavy with the scent of magnolia and salt.
Also published as The House at Tyneford, The Novel in the Viola is local author Natasha Solomon's second novel. It is set in a fictionalised version of Tyneham, a village which was abandoned during WWII so that the army could use the area for training. In the novel, Elise Landau is sent from Vienna in 1938 to work in the big house at Tyneford. The narrative explores the life of middle-class Jews who fled to England, and shows the vicious prejudice of Britain's class system.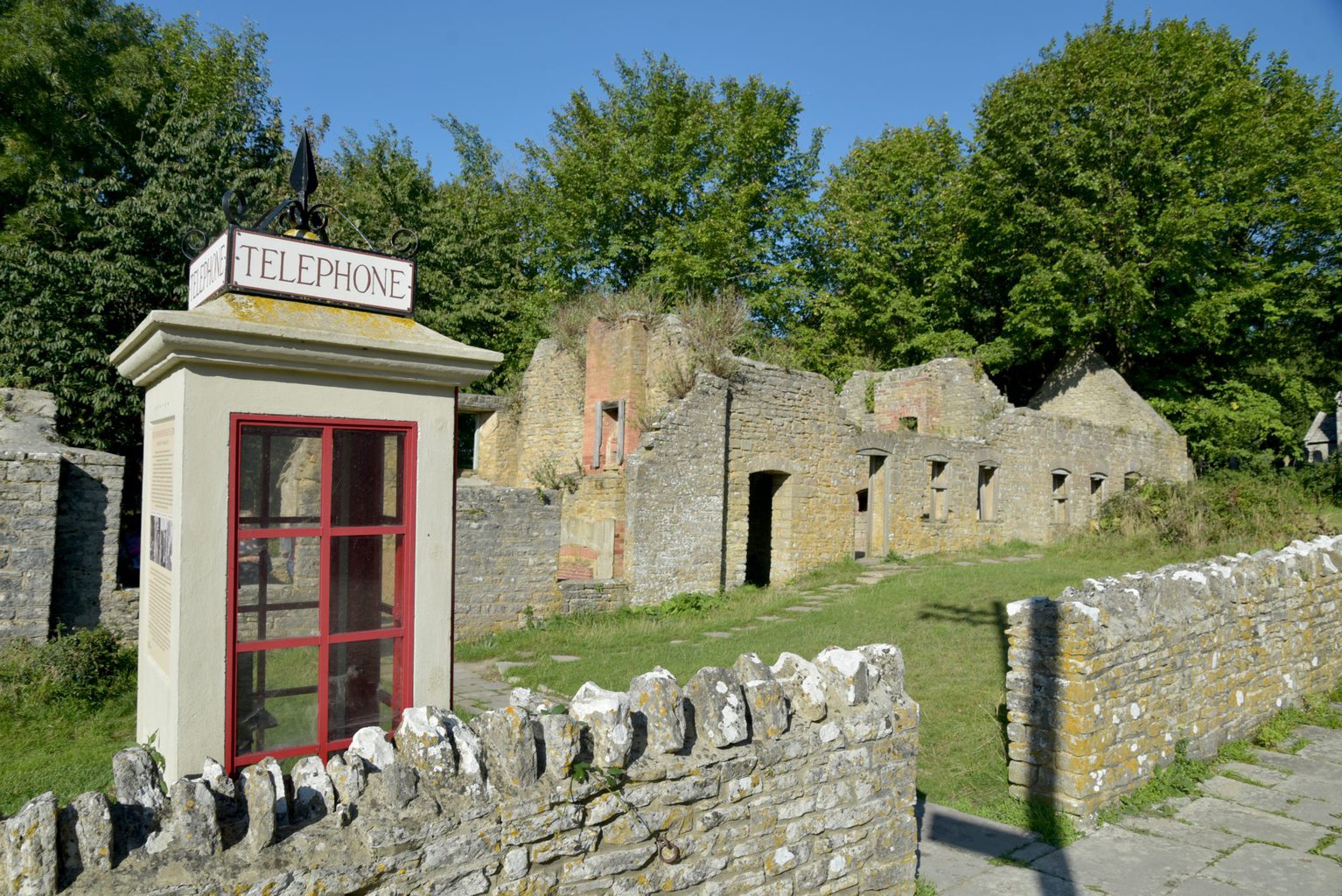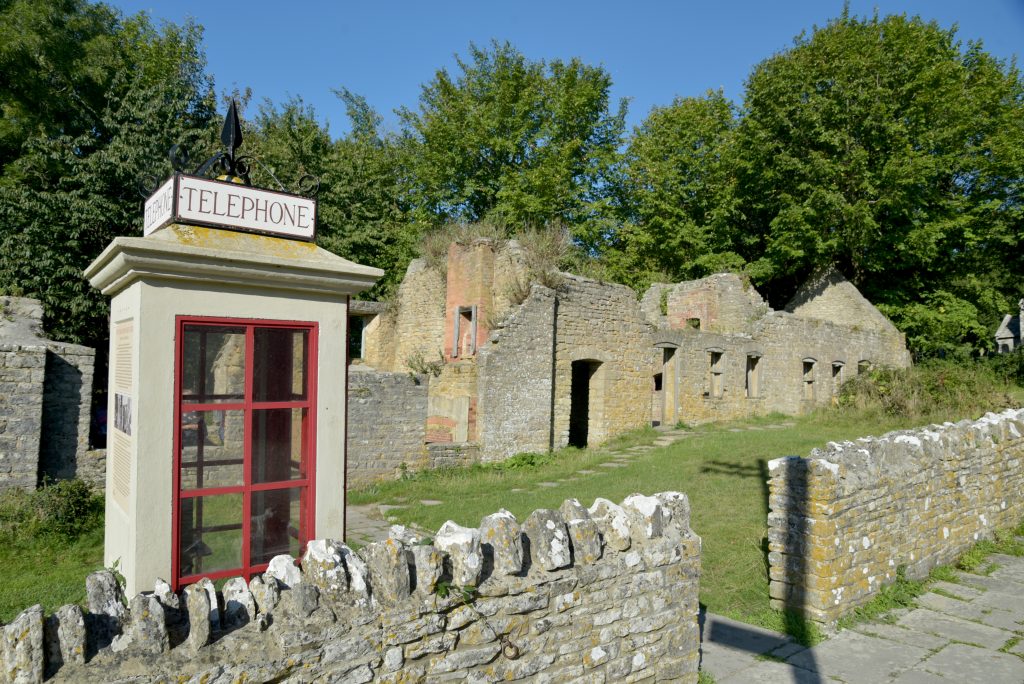 A Dream of Wessex, Christopher Priest
Locations: Dorchester
Genre: Science Fiction
A Dream of Wessex is a science-fiction novel written by the author of The Prestige, which is sort-of set in Dorset. The narrative takes place within a utopian shared virtual reality version of Dorset, 150 years in the future. A group of academics and scientists head into this virtual future, with their memories erased and new identities given to them.
Children of Dynmouth, William Trevor
Locations: Dorset Coast
Genre: Contemporary Fiction
From the cover: William Trevor's The Children of Dynmouth (Winner of the Whitbread Award and shortlisted for the Booker Prize) was first published in 1976 and is a classic account of evil lurking in the most unlikely places. In it, we follow awkward, lonely, curious teenager Timothy Gedge as he wanders around the bland seaside town of Dynmouth. Timothy takes a prurient interest in the lives of the adults there, who only realise the sinister purpose to which he seeks to put his knowledge too late.
Just Causes, Georgia Piggott
Locations: Dorset
Genre: Historical Fiction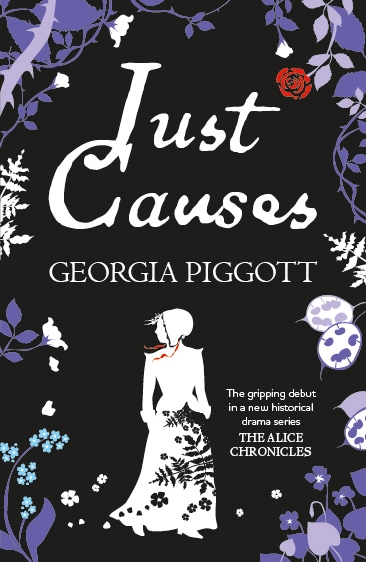 Just Causes is a historical mystery set in early 17th-century Dorset. Alice Edwards is struggling for survival on her own in a world that is wary of independent-minded women. Along with the farm she now owns after plague strikes, Alice has her own guilt, an orphaned child and jealous neighbours to contend with. So the death of rich bully Rupert Cazanove is the least of her worries. But a chance remark draws Alice to the Cazanove mansion and to its buried secrets. Then the neighbours start to circle and too late Alice realises what easy prey she has become.
Just Causes is the first in a series featuring Alice – the sequel will be published within a year. The author, Georgia Piggott, very kindly shared her experiences about writing a historical novel with us – you can read all about it here!
Have I missed any of your favourite books set in Dorset? Scroll down to leave a comment!
13 Thomas Hardy Books set in Dorset
Almost all of Thomas Hardy's novels, as well as many of his poems, are set entirely or partly in Dorset. The author created the fictional of Wessex, based upon the counties of Southwest England including Dorset, Wiltshire, Somerset, Devon, Hampshire, and part of Berkshire and some of Oxfordshire.
In Hardy's works, Dorset was renamed South Wessex. Although the places which fill his novels actually exist, they were often given a fictional name. For example, Dorchester became Casterbridge, while Weymouth was renamed Budmouth and Portland became the Isle of Slingers. Below, I've listed all the Thomas Hardy novels which take place either entirely or partly in locations within "South Wessex" (Dorset). There are a few other works by the author that don't appear here, simply because they do not take place in Dorset.
Early Works
Desperate Remedies (1871) – Hardy's second novel, but the first to be published, takes place at numerous locations across Dorset, particularly Weymouth ("Budmouth Regis") and Kingston Maurward House ("Knapwater House").
Under the Greenwood Tree (1872) – The majority of the novel is set in the village of "Mellstock", which Hardy modelled on Stinsford and Higher and Lower Bockhampton.
Hardy's Wessex
Far from the Madding Crowd (1874) – The first of Hardy's novels set in his Wessex. Bathsheba and Boldwood's farms are found in "Weatherbury", based on Puddletown and its surrounds.
The Hand of Ethelberta (1876) – Bournemouth, known in the novels as Sandbourne, is the principal location of Hardy's fifth published novel. Lord Mountclere lived in "Knollsea", which corresponds to real-life Swanage.
Return of the Native (1878) – This novel takes place almost entirely on "Egdon Heath", a fictional landscape based upon the scattered areas of moorland around Dorchester and Wareham.
The Trumpet-Major (1880) – Hardy's only historical novel is set in Weymouth during the Napoleonic wars. In 1908 it was adapted into a play put on at the Corn Exchange in Dorchester.
The Mayor of Casterbridge (1886) – Considered to be one of Hardy's masterpieces, this novel takes place in the author's hometown of Dorchester – renamed "Casterbridge".
The Woodlanders (1887) – The main setting of this novel, Little Hintock, may not correspond to any real-life village. However, it is a small woodland village near the city of Sherborne, called Sherton Abbas in the book.
Wessex Tales (1888) – A collection of short stories set within Hardy's Wessex, including several Dorset locations.
Tess of the d'Urbervilles (1891) – One of Hardy's most famous novels, this tragic story unfolds across a variety of locations in "South Wessex".
The Well-Beloved (1897) – One of Hardy's last novels, The Well-Beloved takes place on the "Isle of Slingers", the real-life Isle of Portland. One of the thatched cottages which make up what is now Portland Museum was an inspiration for the home of the book's heroine.
Wessex Poems and Other Verses (1898) – a collection of fifty-one poems set within the Dorset landscape.
Comment below to share your favourite books set in Dorset!
Pin this Post