Some posts on this site contain affiliate links. If you book or buy something through these links, I earn a small commission (at no extra cost to you). Take a look at my privacy policy for more information.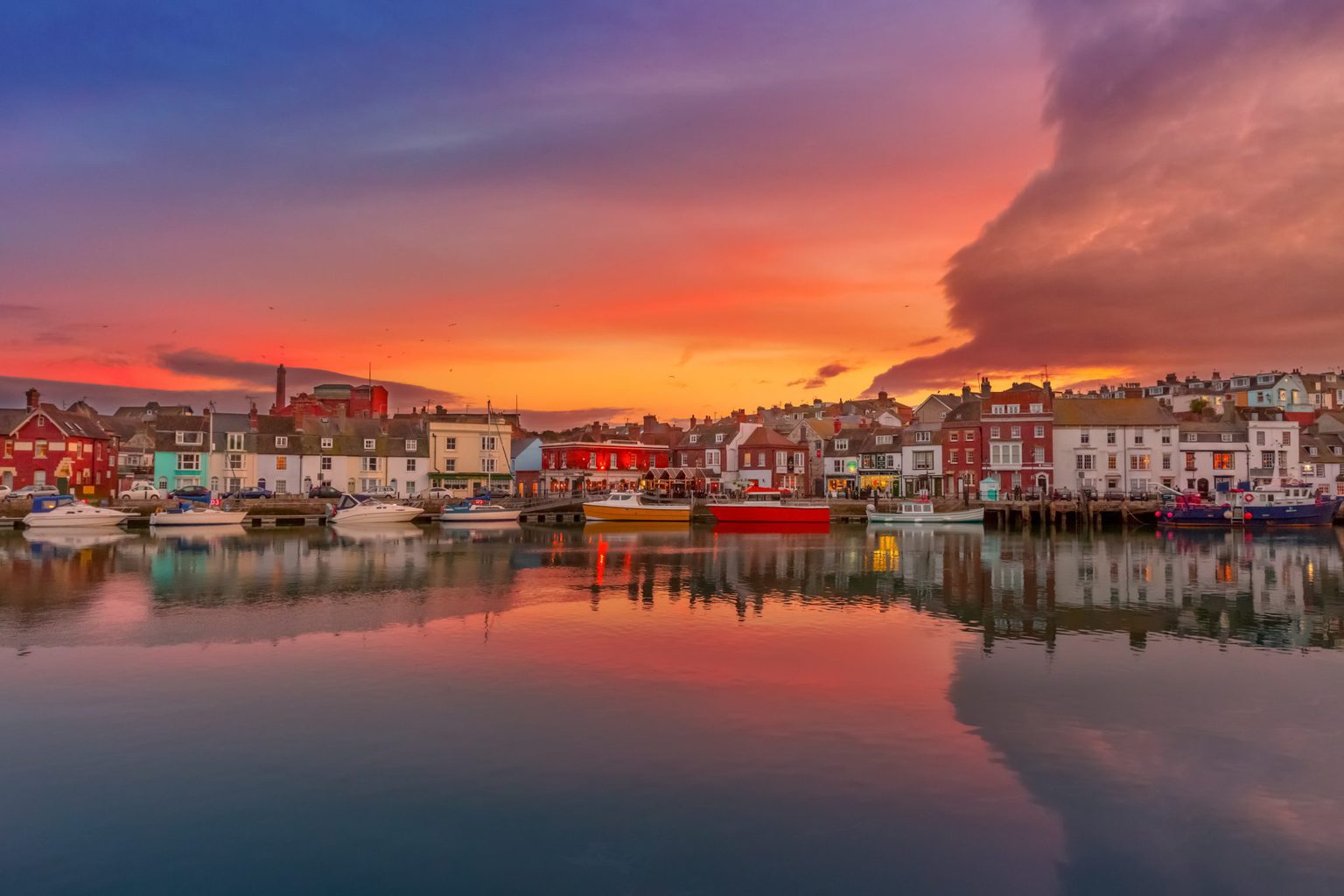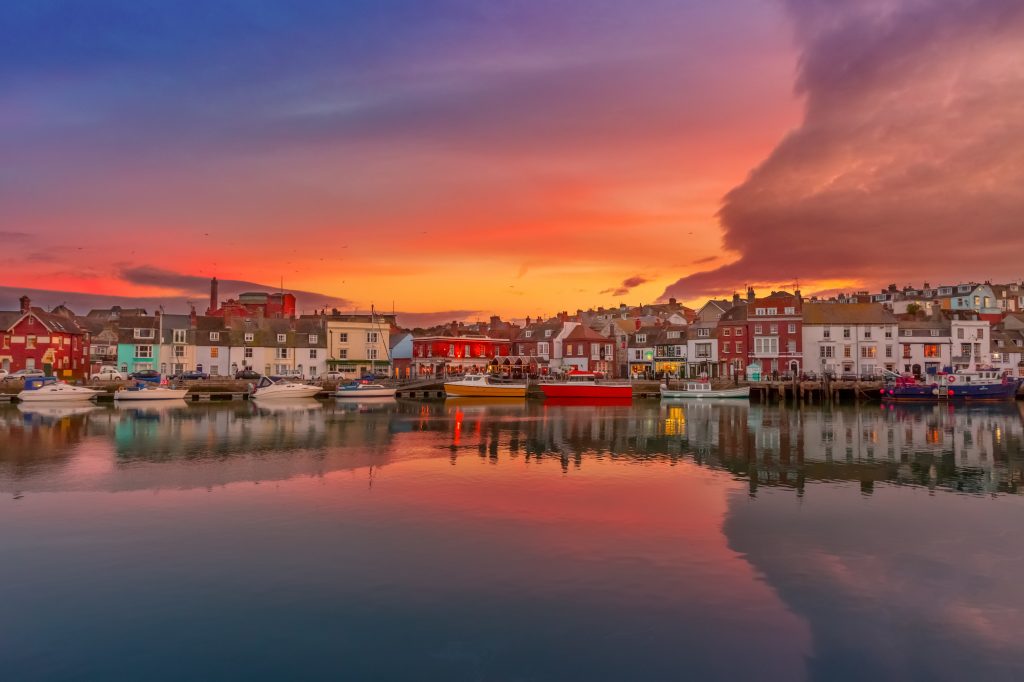 Golden sands, fish n' chips, and a picturesque harbour… Weymouth in Dorset is the perfect place for a quintessentially British beach holiday.
In fact, there's really nowhere better, because Weymouth is one of the places where the very idea of the British beach holiday was born.
When King George III's doctors recommended he try taking the waters at Weymouth to help with his "madness", swimming in the sea suddenly became popular amongst the UK's elite, where once it had been something that only the lower classes would do. The Dorset town grew a roaring tourist trade as a result, becoming the popular seaside destination it is today.
Seated on a beautiful bay, Weymouth boasts one of the finest beaches in Dorset. There's a pretty seafront lined with Georgian buildings, a traditional fishing harbour surrounded by pastel-painted houses, and a sandy beach lined with attractions and food stalls, making it perfect for families.
This is well and truly a local's guide to Weymouth. I was born and raised in the town, and although I've moved away, it's still home. I go back every couple of weeks to see family – if not more often! So, I like to think I'm qualified to help you really make the most of a holiday in Weymouth…
RELATED POST: 50 Unique Things to do in Weymouth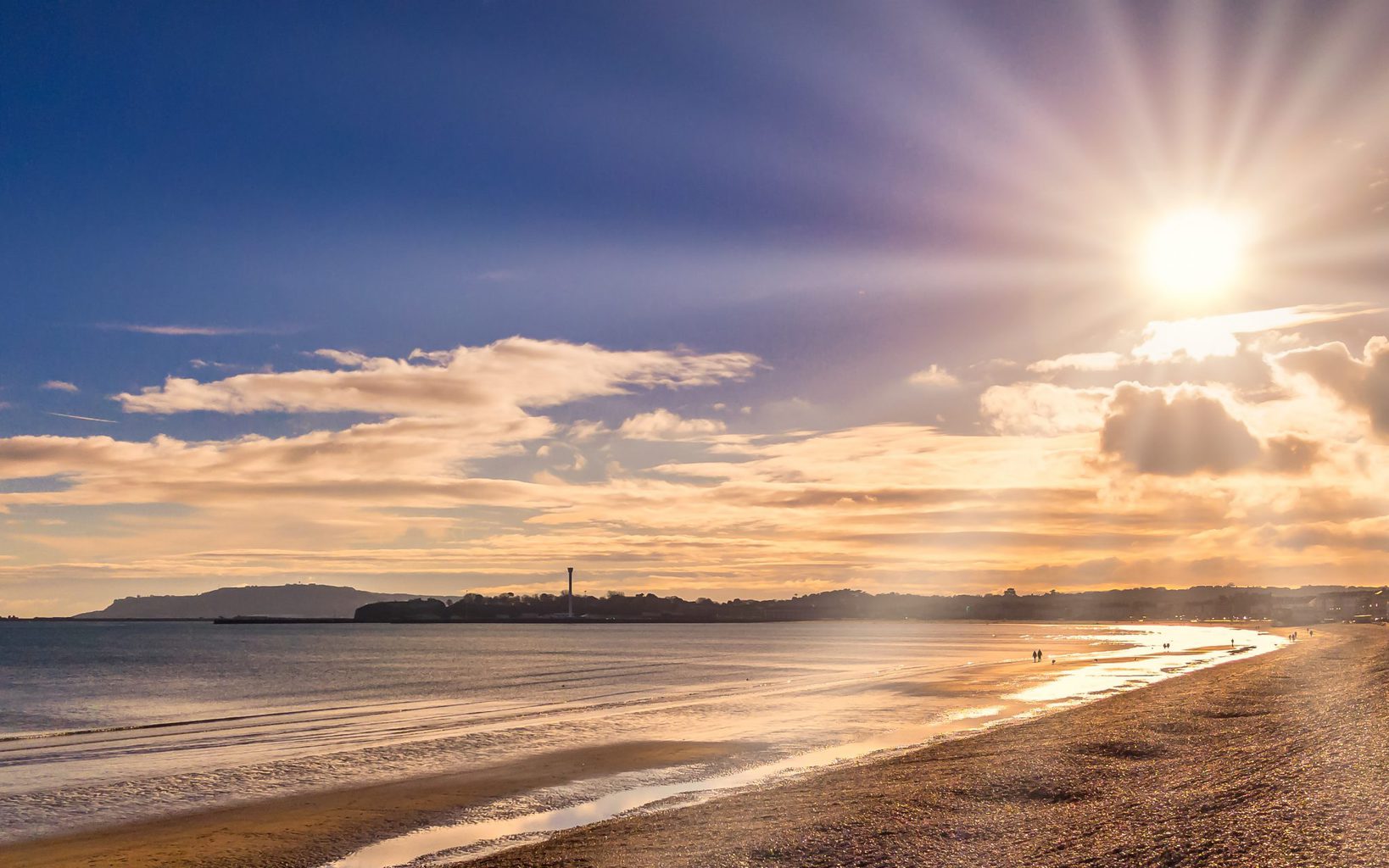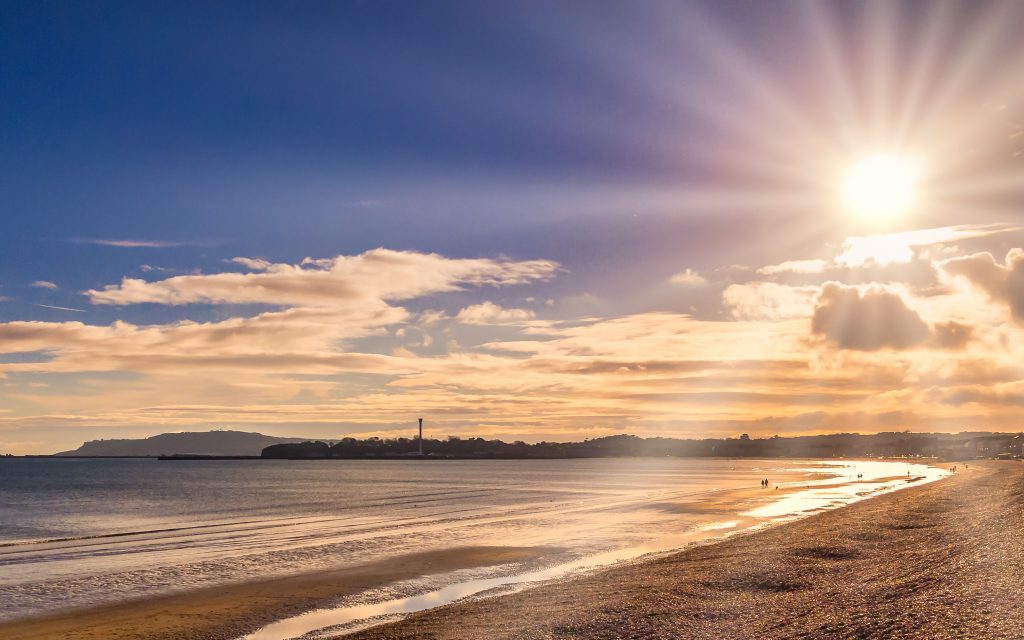 Weymouth Dorset: Getting There and Around
Getting to Weymouth
Weymouth, Dorset is within easy reach of the rest of the UK, with great transport links. You can get there by train in just three hours: simply take the regular South Western Railway service from London Waterloo.
Alternatively, you can take a National Express bus from Victoria Coach Station. This takes around 5 hours depending on the time of day. But is often much cheaper – especially when booked in advance.
There are also rail connections with most of the south, so Weymouth really easy to get to.
By Air
If you're coming from abroad, the closest airport to Weymouth is Bournemouth – which has flight connections with several destinations in Europe. Read more in our guide to the best airports for Dorset.
Alternatively, Heathrow is the most convenient London airport for heading to Weymouth: it's about a 2.5 – 3 hour drive (on a good day), or you can take the bus to Woking and pick up the direct train to Weymouth (total journey time 4-5 hours). On a budget? A flexible payment plan could help you finance your dream vacation to England.
Getting Around Weymouth
Weymouth is a small town that's easy to get around on foot or by bike. If you want to explore more of Dorset there's also a great public bus system. First Bus run regular services around Weymouth and Portland.
There's also the X53 Jurassic Coaster bus service which connects Weymouth with hotspots along the Jurassic Coast (and beyond) including Exeter, Sidford, Beer, Seaton, Lyme Regis, Charmouth, Bridport, Abbotsbury, Wool and Wareham. So it's very easy to take a day trip along Dorset's famous Jurassic Coast for a cliff walk or to visit some of the other towns and villages around the area.
If you need a local taxi company, my preferred one is Fleetline – mostly because their number is easiest to remember! You can call to book on (+44) 01305 777333.
What To Do and See in Weymouth Dorset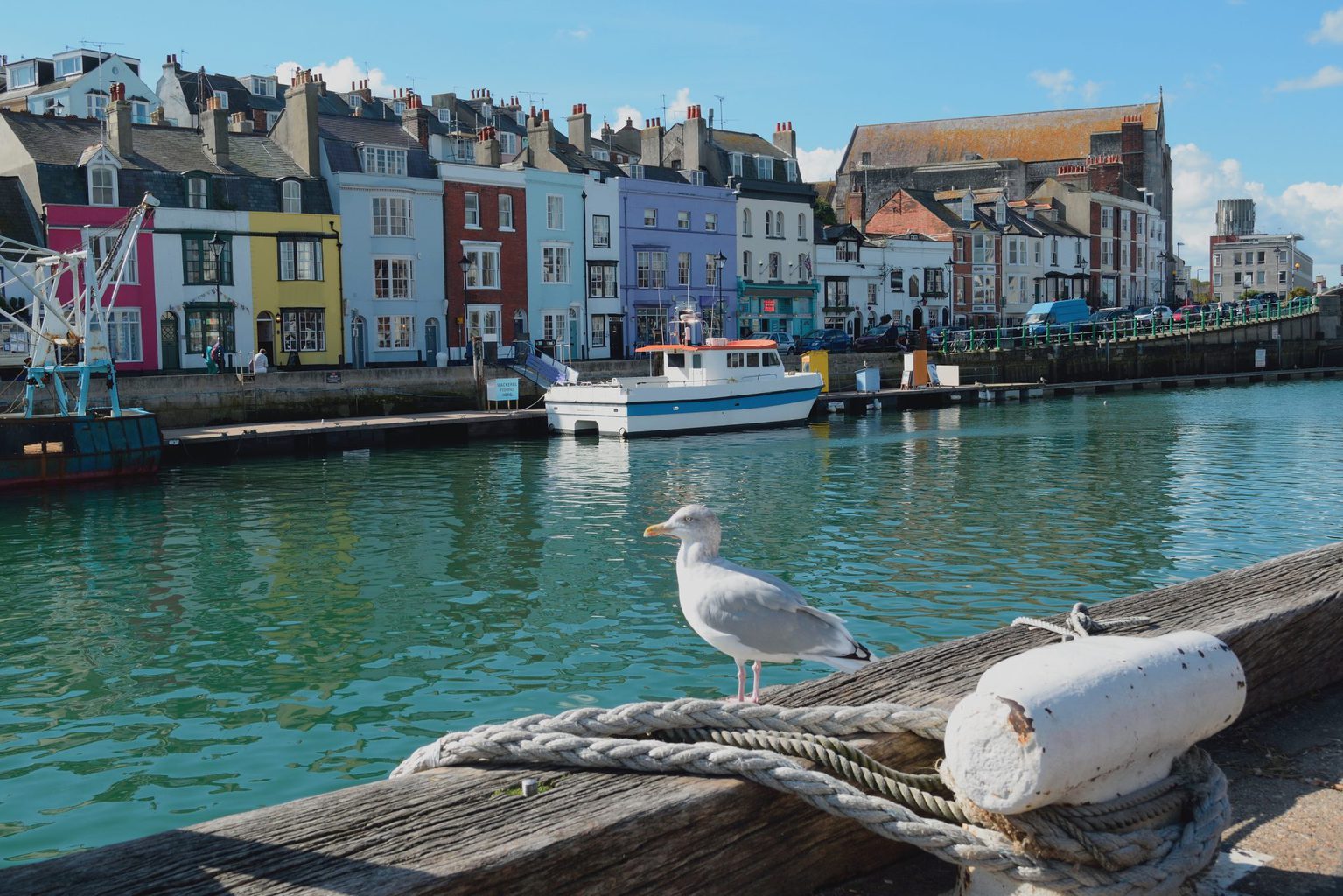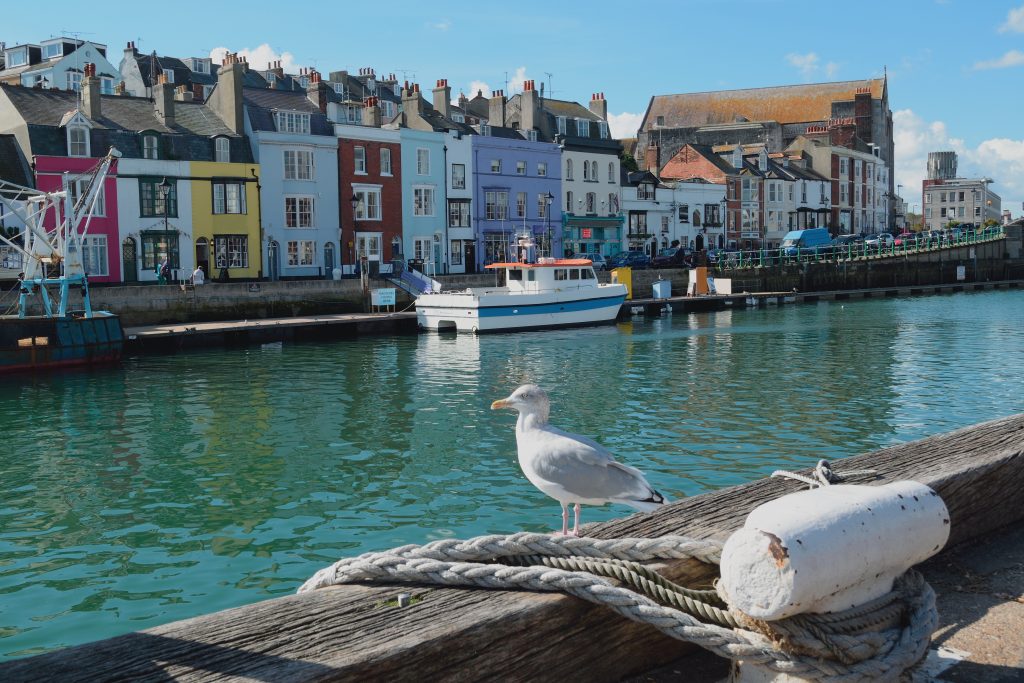 I already have a separate post showcasing the best things to do in Weymouth, so I'm just outlining them in brief below. In the section after, you'll also find a round-up of the best family-friendly attractions, so skip ahead to that if you're looking for more ideas of things to do.
Hit the beaches – you'll find a guide to the best ones in the section below!
Soak up the seaside fun – arcades, ice cream, Punch and Judy, donkey rides… Weymouth has all the classic elements of a British beach holiday!
Walk the Historic Harbour – the busy harbour in Weymouth is lined with colourfully painted buildings on both sides.
Watersports – Weymouth Bay is a dream for watersports. There's a reason they held the 2012 Olympic sailing events down here! You can try your hand at Stand-Up Paddleboarding, sailing, kayaking, and so much more. In the right weather conditions, this is also a popular spot for windsurfing.
Explore the Isle of Portland – next door to Weymouth, and attached to the mainland by the thin strip of Chesil Beach, sits the Isle of Portland. Head to Portland Bill to explore the historic lighthouse and watch the waves crash against the island's rugged tip! The isle is also a popular climbing spot.
Visit Brewers Quay and Weymouth Museum – just behind the harbour sits an impressive red-brick Victorian brewery which today is home to the Weymouth Museum. So it's a great place to go and learn a little more about the history of the town.
Best Beaches in Weymouth
Weymouth is all about the seaside, of course, and there are some absolutely beautiful beaches around the town – and the rest of Dorset. Here's my guide to all the beaches you need to know about…
Weymouth Bay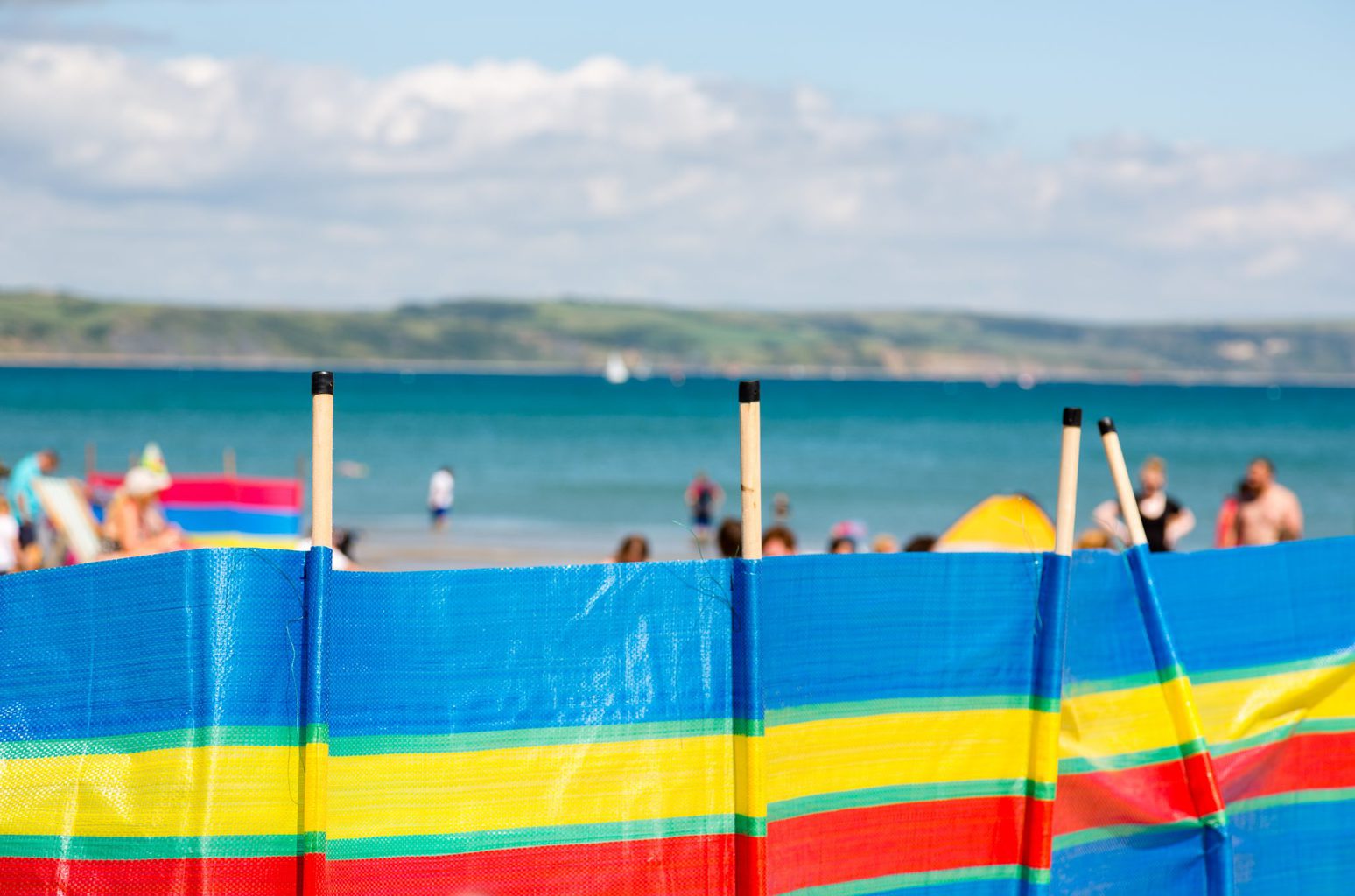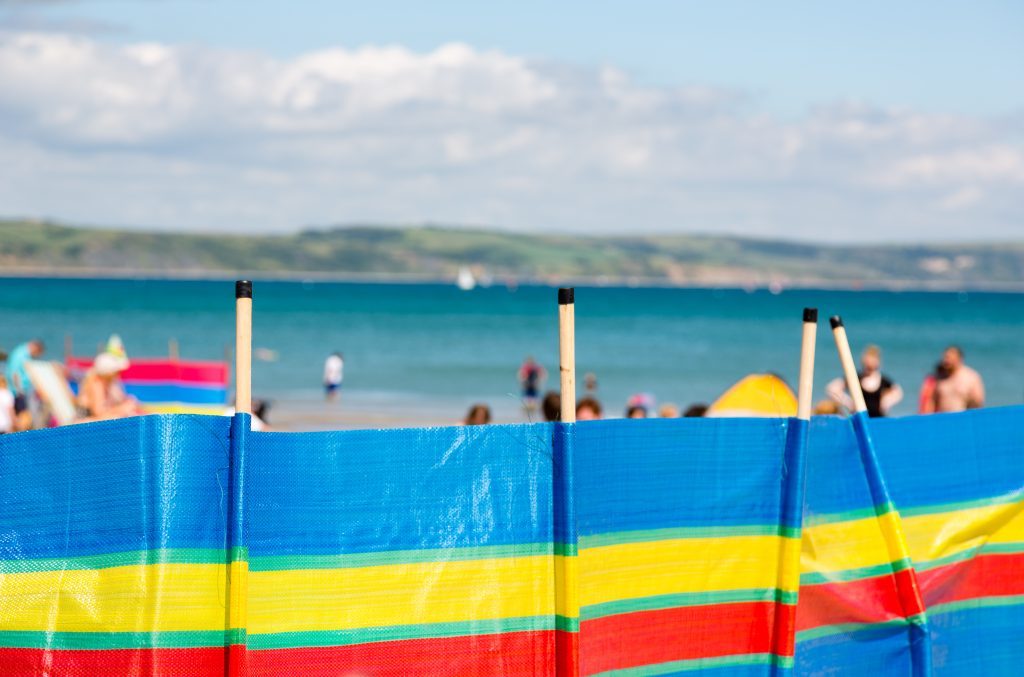 Starting with Weymouth Bay, a beautiful stretch of golden sand which runs from the Pavilion, all the way to the old Pier Bandstand. The esplanade runs along most of the beach, lined with picturesque Georgian buildings. The beach itself boasts calm waters thanks to the shelter of the curving bay, as well as plenty of attractions. From donkey rides and swing boats, to ice cream stands and candy floss, there's plenty to keep you occupied!
These are the sights you just can't miss around Weymouth Bay…
Kings Statue – a tribute to George III, whose frequent visits to Weymouth put the town on the map.
Jubilee Clock – the recently restored clock tower in patriotic red, white and blue with gold trim, was erected in 1887 to mark the 50th year of Queen Victoria's reign.
Punch and Judy – this is one of the very last seaside Punch & Judy shows in England. The show has been running since the 1880s, almost continuously (with the exception of the war years), and should not be missed!
Sand Sculptures – the sand sculptures on Weymouth Beach have been a staple of the seafront for decades. They were started by Fred Darrington in the 1920s, and continued by his grandson Mark Anderson. You'll find them in a small display area directly opposite the Alexandra Gardens.
The Pleasure Pier – Weymouth's 18th century stone pier extends out into the bay on the southern side of the entrance of the harbour.
Greenhill and Preston Beach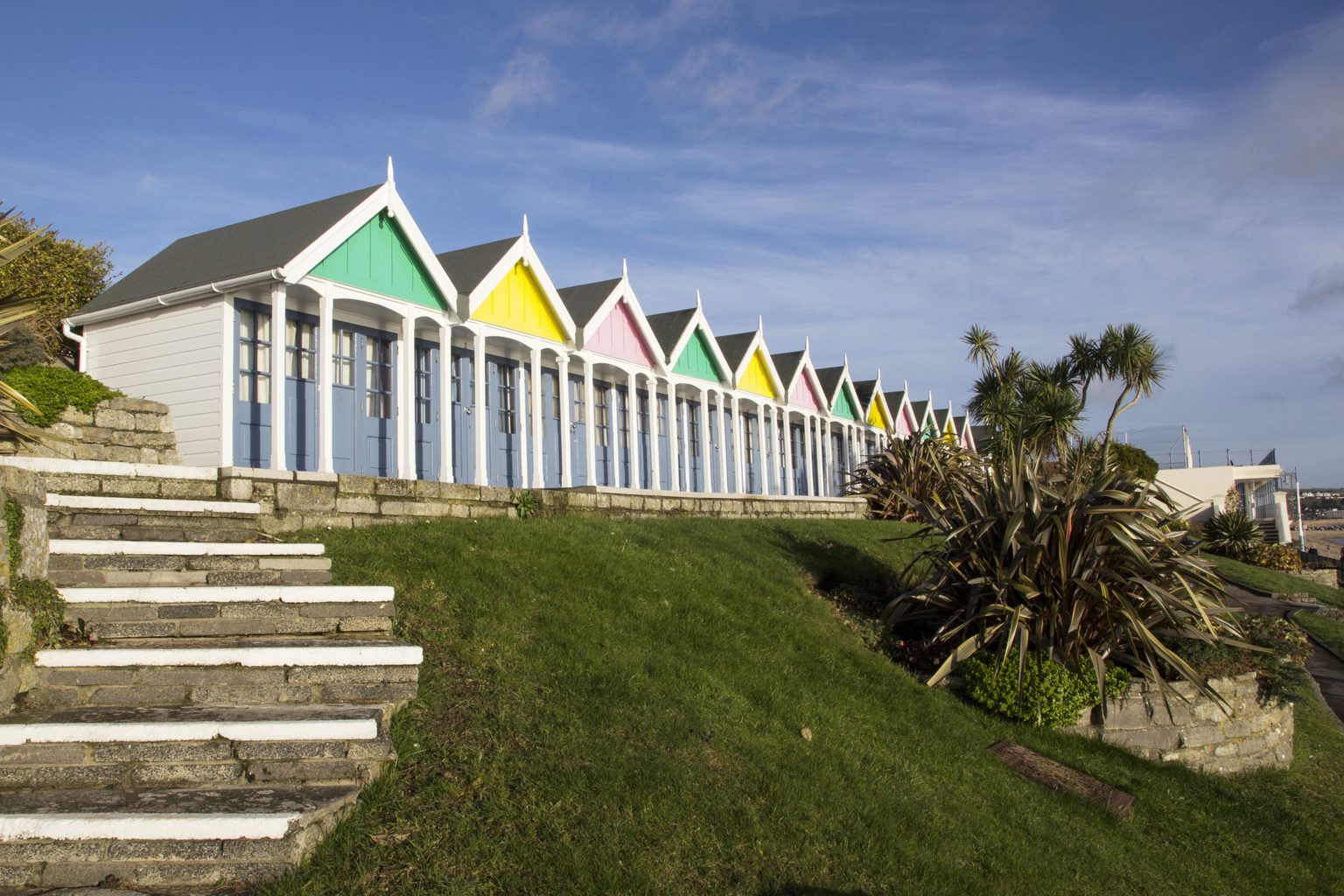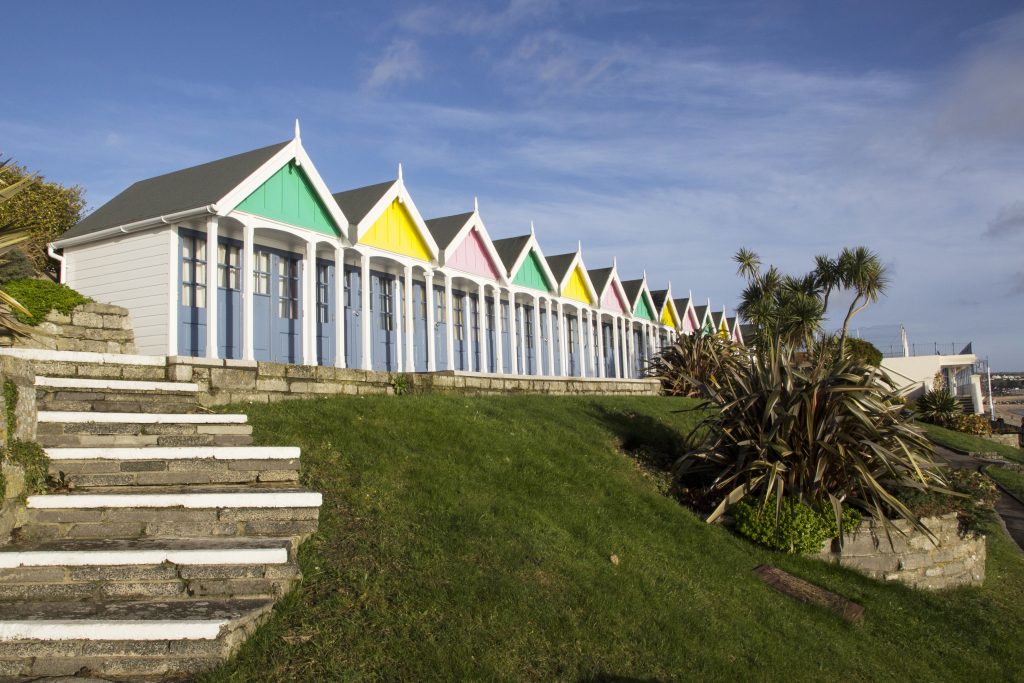 A little further along the bay, you'll come to the Pier Bandstand, where Greenhill Beach begins. This is a stone and shingle beach which is generally preferred by the locals, because it's usually much quieter and free of tourists. It's lined with pretty beach huts and the picturesque Greenhill Gardens, and moored out in the bay is a raft which is great for diving.
The boulder pile which is part of the beach's defence system marks the start of Preston Beach, another shingle beach which is also nice and quiet. The rocks are great for crabbing, sea fishing, or simply climbing! Preston Beach Road, which runs between the beach and Lodmore Country Park, is great for a bike ride or an evening walk.
Bowleaze Cove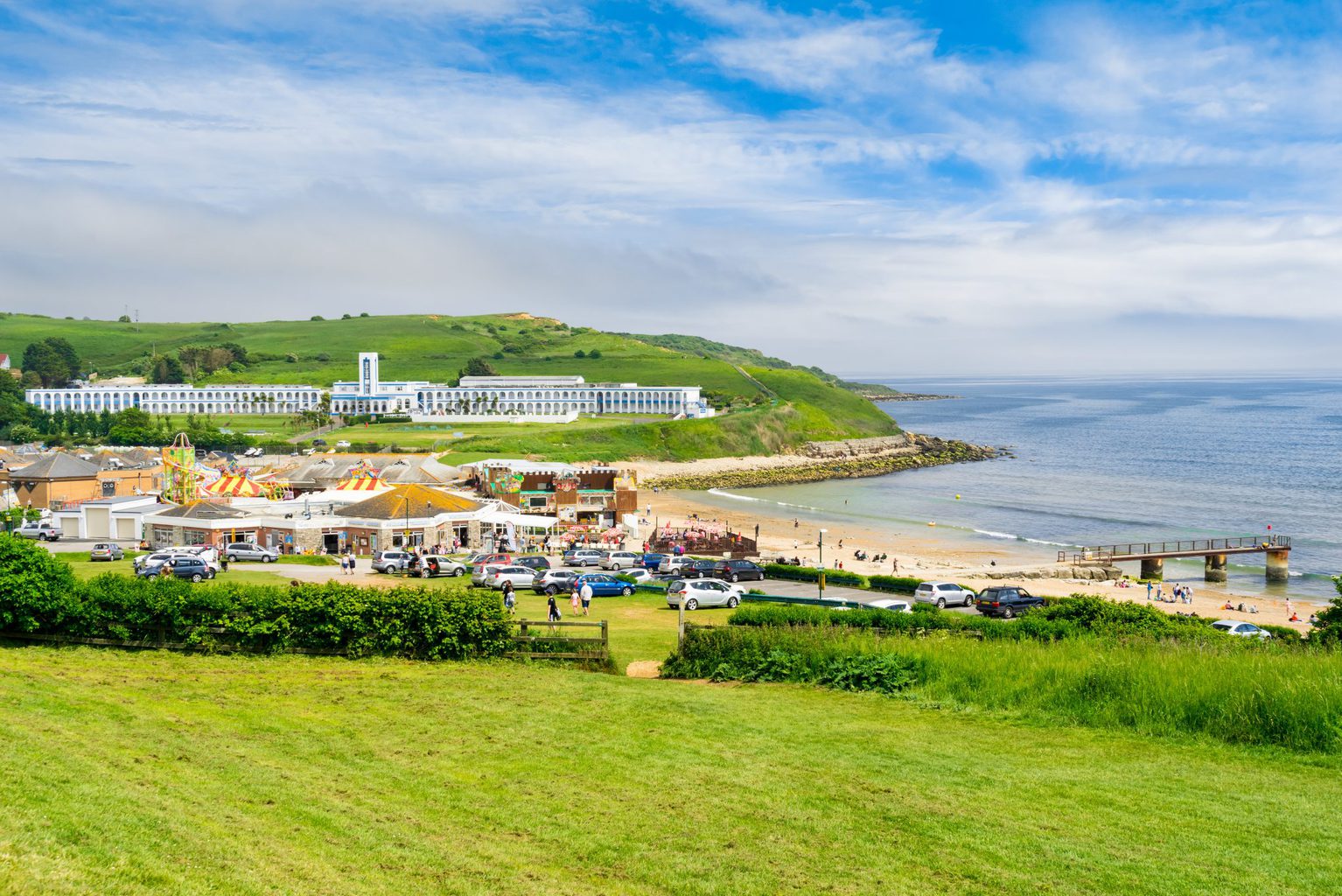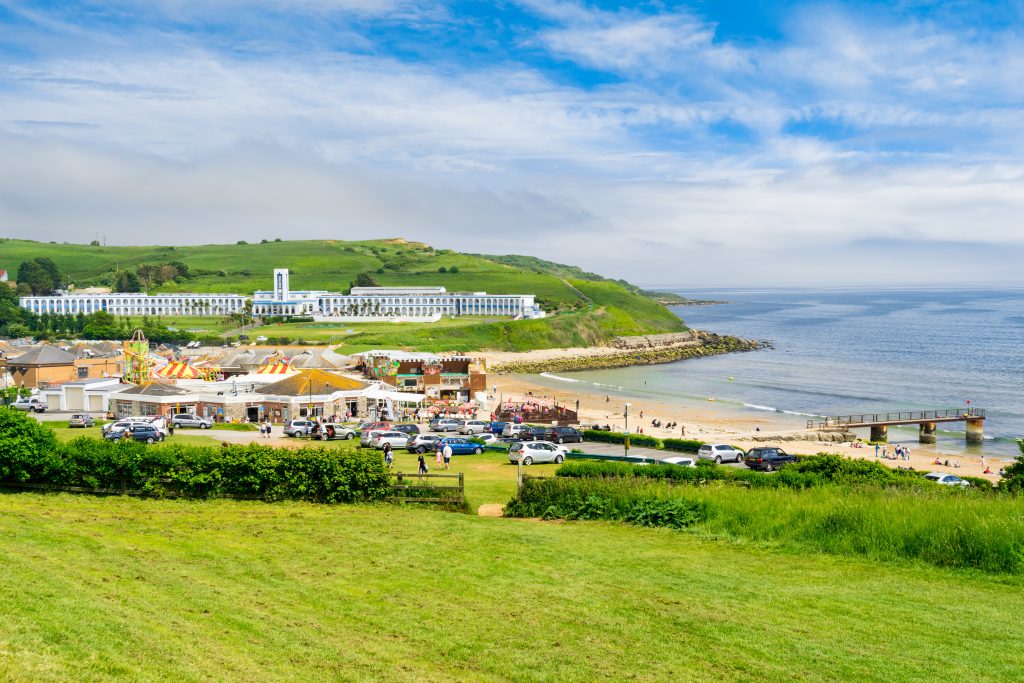 Preston Beach ends when you reach Bowleaze Cove, where the river Jordan cuts across the shingle and sand beach to run into the sea. There's a small funfair up this end of the beach, as well as a café. You'll also find the ice cream parlour where I once worked, age 15!
In summer, there's an outdoor bar with a lovely beer garden overlooking the beach. They often host entertainment night such as local singers.
Although this beach isn't as picturesque as the rest of Weymouth Bay, it's a great starting point for cliff walks. Further along, there are rockpools and boulders which are great fun for kids (and adults) to climb on and explore.
Castle Cove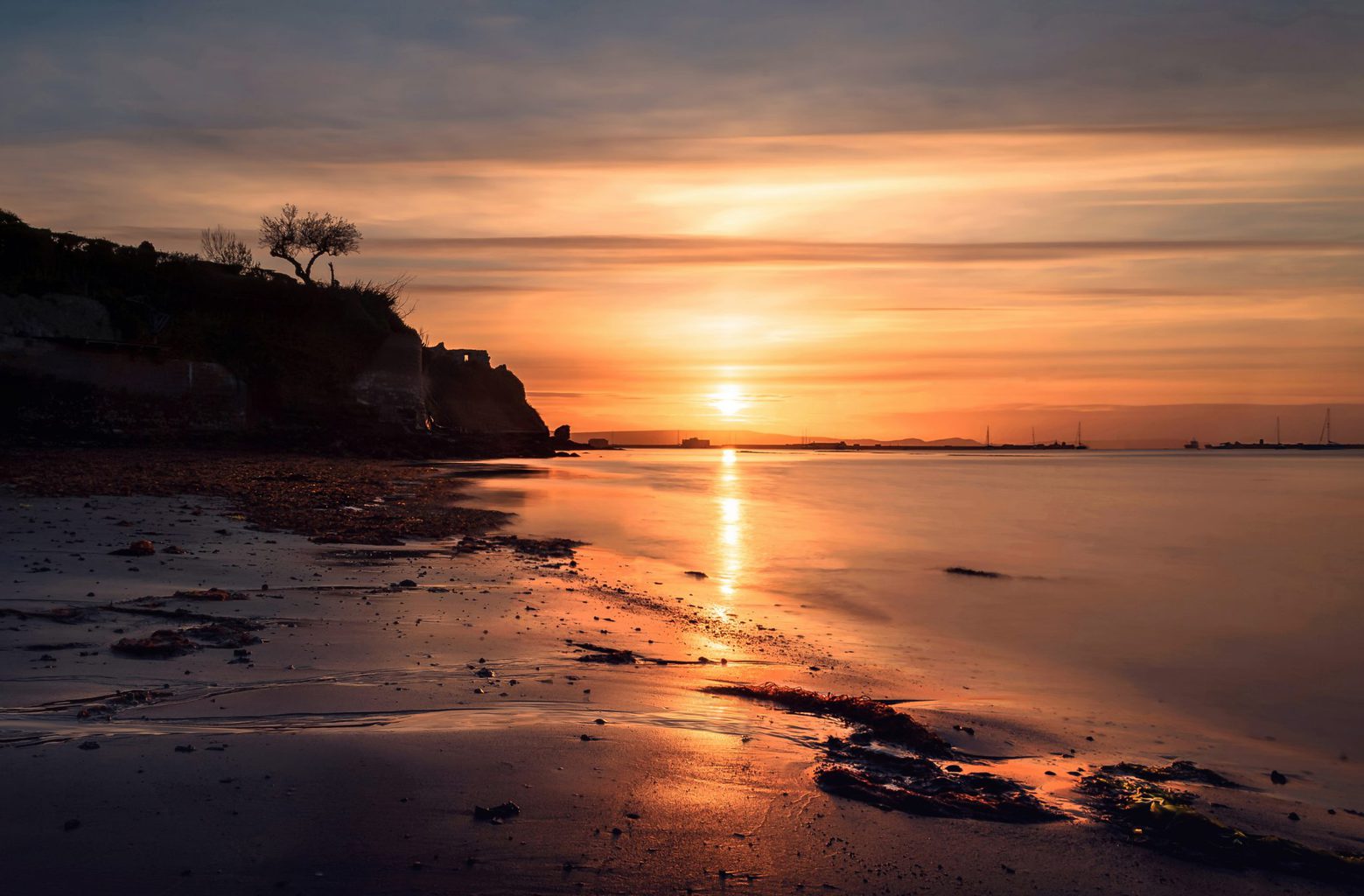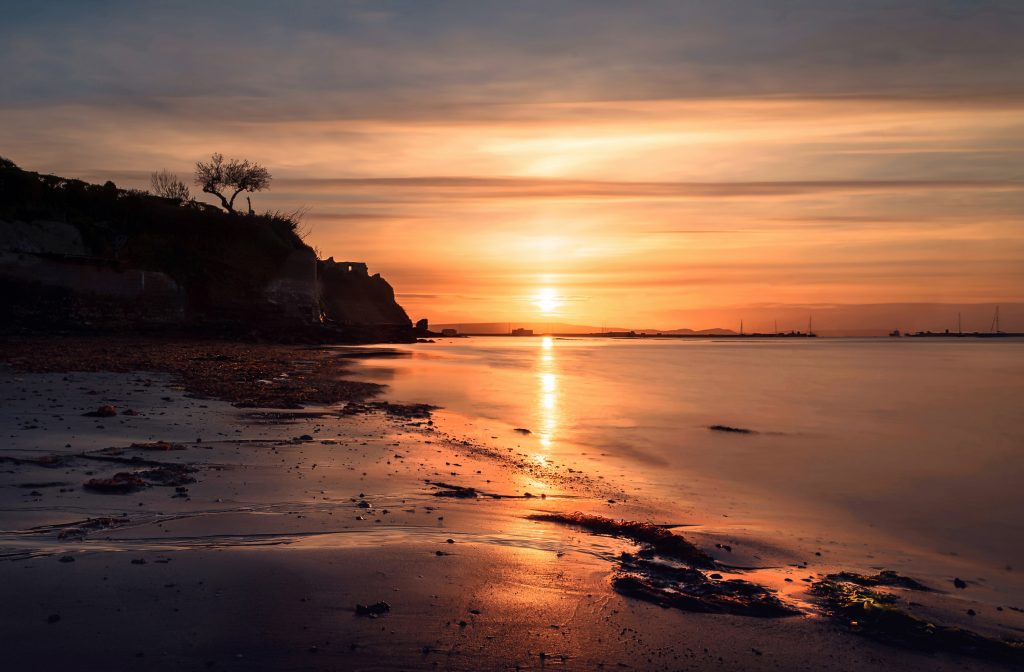 Around the corner from Weymouth Bay, sitting on the edge of Portland Harbour, is Castle Cove. This small sand-and-shingle beach is sheltered by the harbour wall, and enjoys pretty calm waters – so it's one of my favourite places to bring my SUP!
The beach itself is more rugged than the better-known ones in Weymouth, dotted with rock pools and backed by a forested cliffside. It's named for the ruins of Sandsfoot Castle, which sit atop the small cliff in a pretty public garden.
Chesil Beach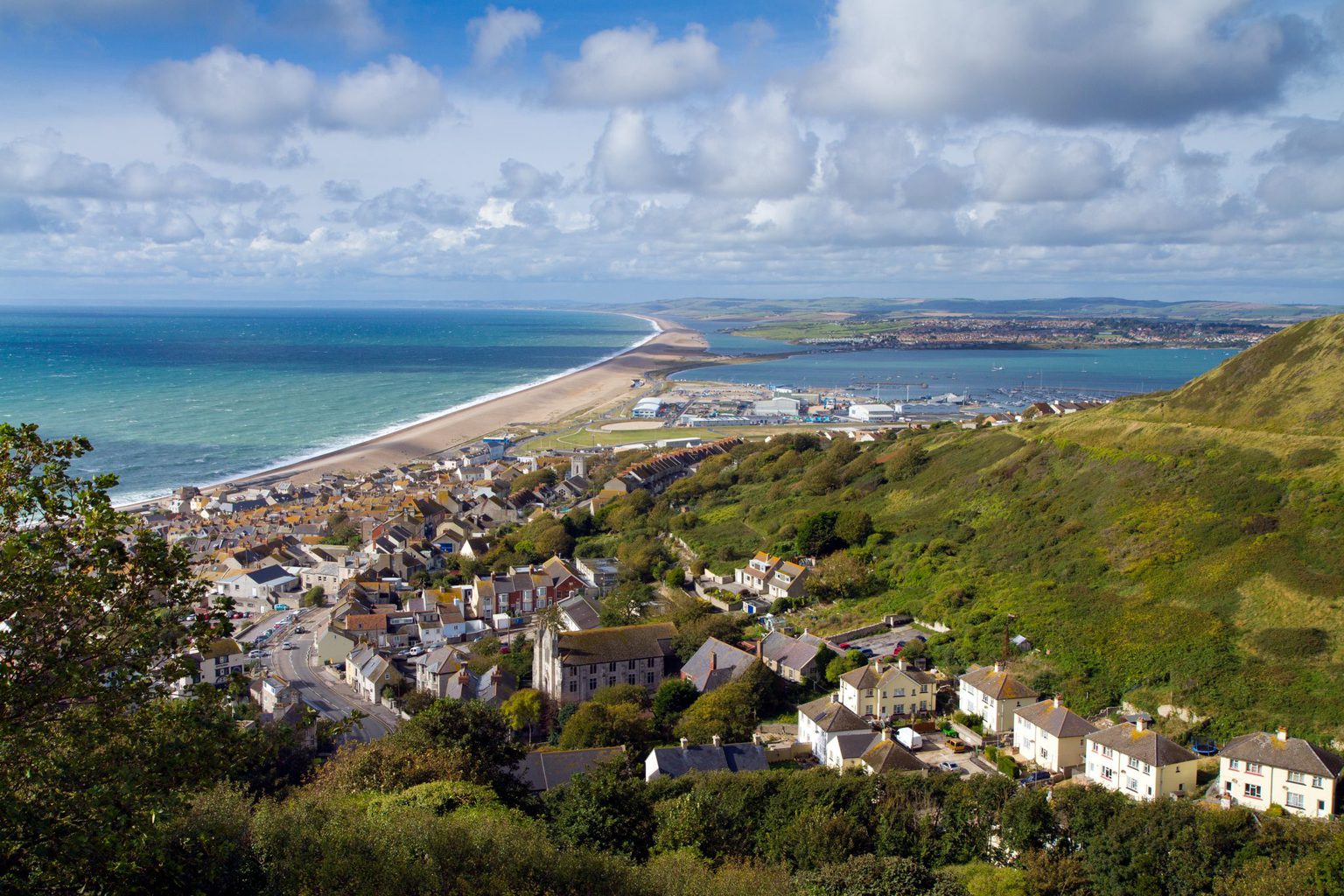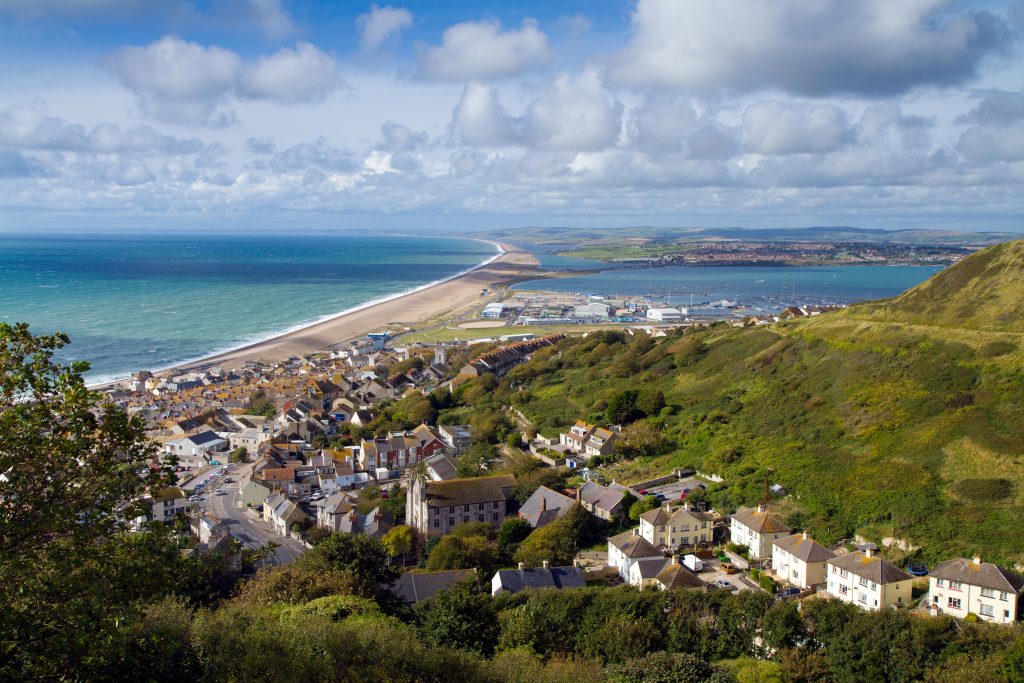 Chesil Beach is a barrier beach which runs 18 miles from Abbotsbury to the Isle of Portland. It's this strip of shingle beach which connects Portland to the mainland, and which shelters Weymouth Bay from the wind and waves of the open sea. So, it's a great place for walking, fishing, or swimming in the rougher waves.
Family-Friendly Weymouth Attractions
Sea Life Centre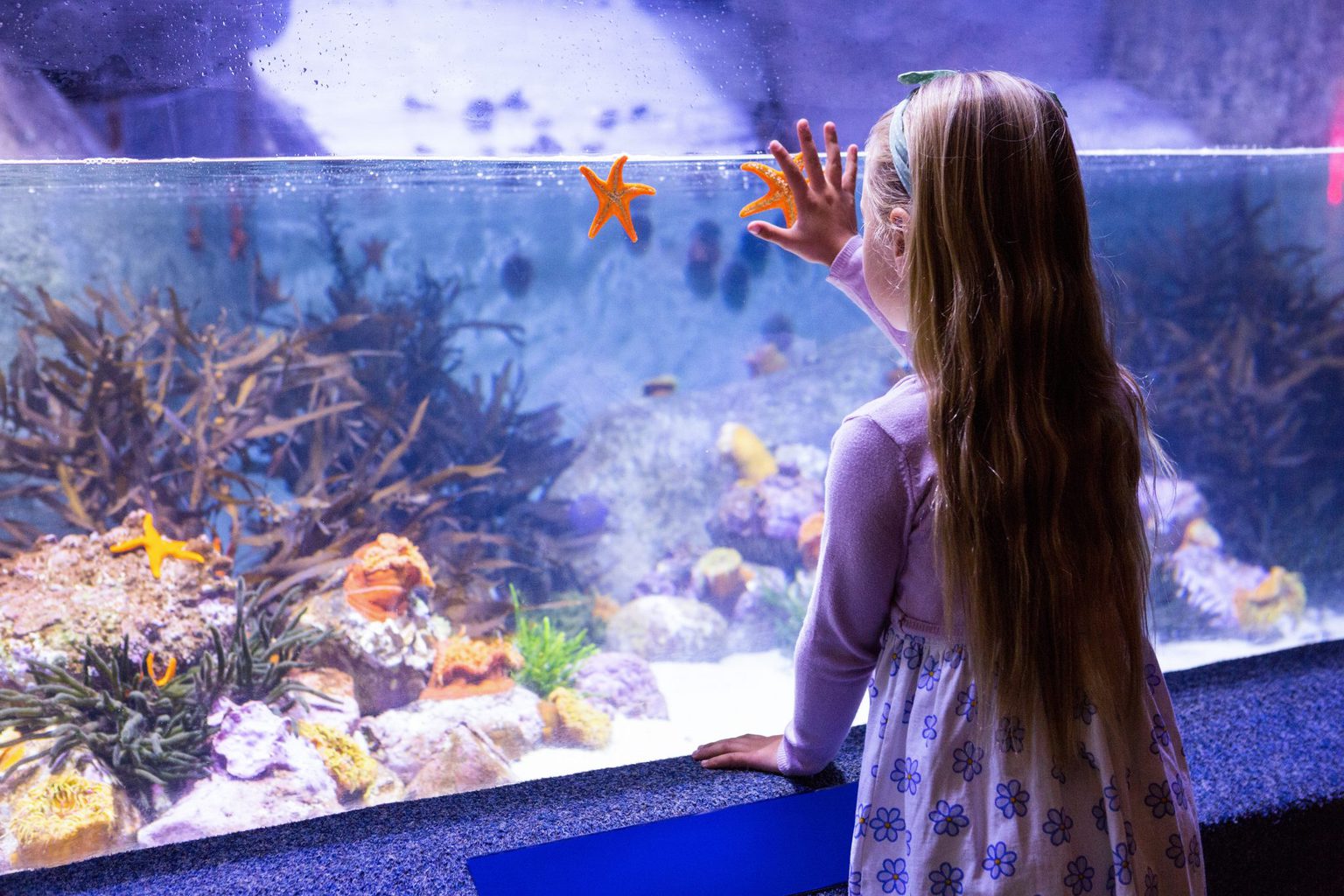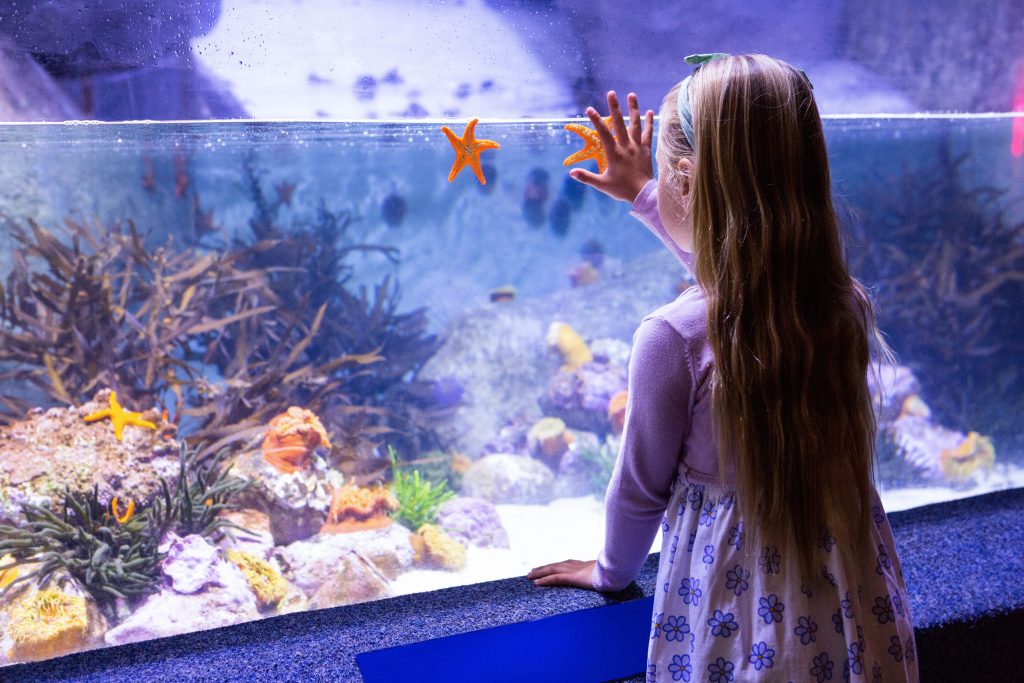 This awesome aquarium is run by the fantastic Sea Life group, who I really respect for their great conservation work. The Weymouth Sea Life Centre is laid out in various themed 'worlds' across a big complex. There's also a huge play area and a mini theme park. Highlights include rescued sea turtles (whose shells were damaged by boats), seals, and penguins – as well as my personal favourite, the Bay o' Rays.
Lodmore Country Park and Leisureranch
Lodmore Country Park is a large public park near Preston Beach. There's a small wetland area comprising the Lodmoor RSPB Nature Reserve, which is home to numerous species of birds and other wildlife. There are also multiple walking trails, outdoor spaces, picnic areas, and a lovely pirate ship play park.
The Rio Grande Railway model railway circles the events area at Lodmoor, giving rides throughout the summer season. Alongside the park, you'll also find the Leisureranch funfair. This features several fun-filled attractions, including a giant bumpy slide and go-karts.
Pirate Adventure Golf
Also within the Lodmore Country Park complex is a Pirate Adventure Golf, run by the Sea Life group. Putt your way around pirate ships, treasure chests, and singing pirates! If you buy a combo ticket with the Sea Life Centre you get a discount, so it's a good idea to combine the two.
SandWorld
One more family-friendly attraction in Lodmore Country Park is SandWorld. This is a unique gallery, where all the artworks are made of sand! Filled with sand sculptures by a variety of artists – many of them representing popular children's characters – it's a lot of fun to explore. They also offer kids the chance to try sand sculpture for themselves!
Nothe Fort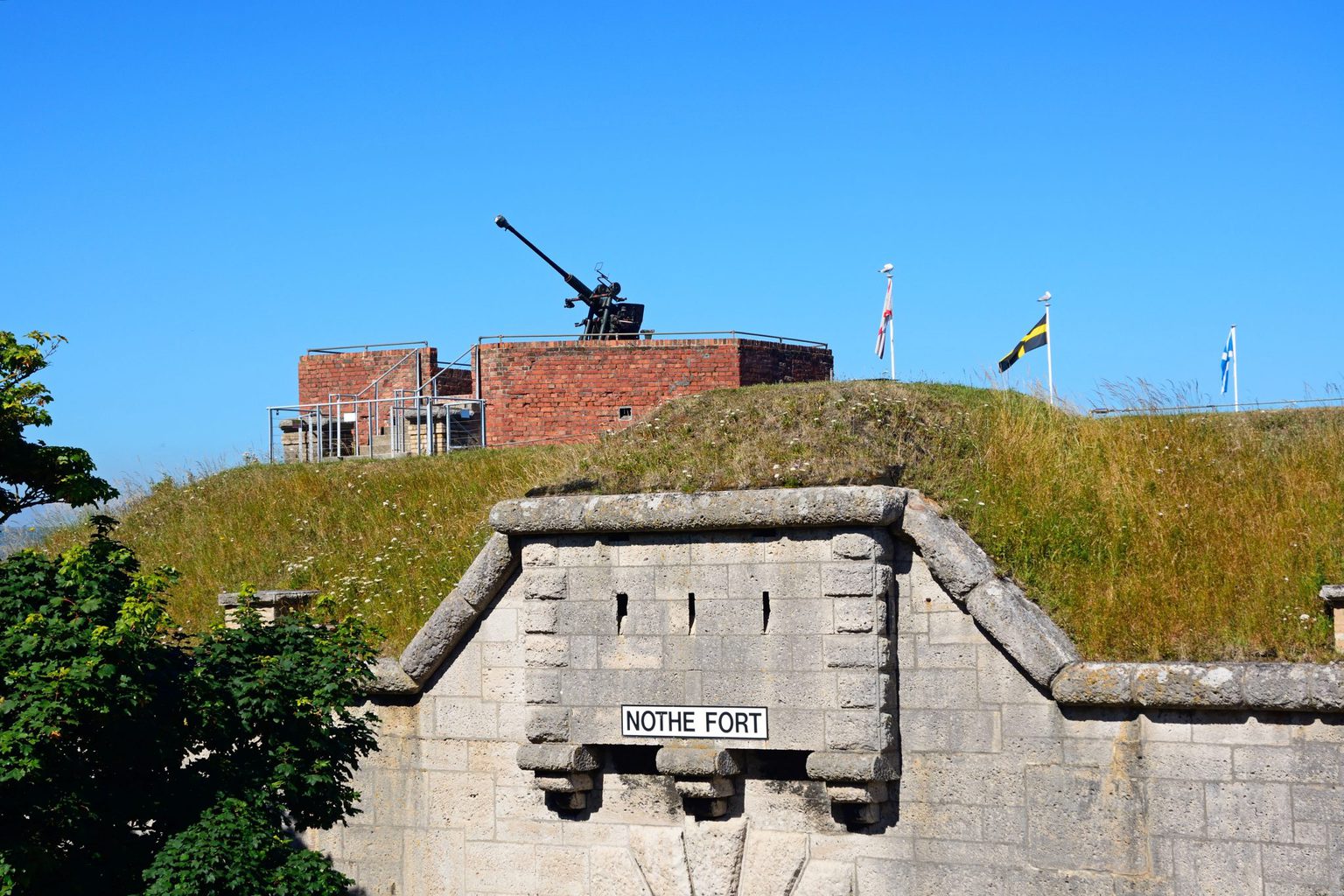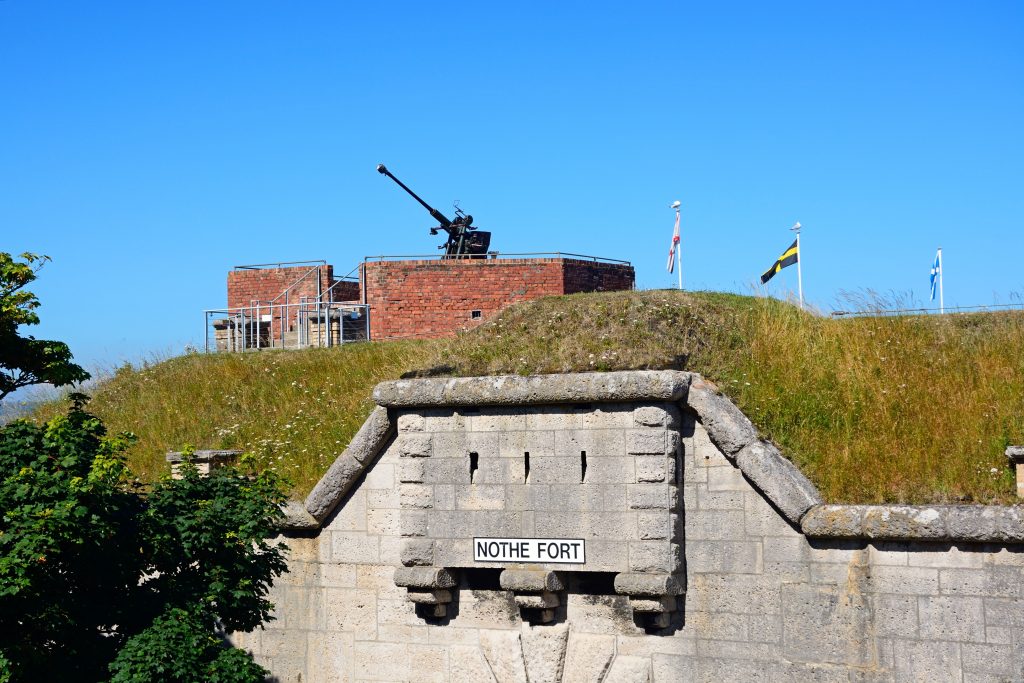 Overlooking Weymouth Harbour, the Nothe Fort was built in 1872 and played an important role in WWII. It's now been renovated and converted into a museum staffed by an absolutely lovely team of over 70 volunteers, with loads of WWII memorabilia including some big guns and cannons along the ramparts. It's also been voted one of the spookiest locations in the UK! The fort is supposedly haunted by the ghost of a gunman who died in the war, known locally as the Whistling Gunner.
Monkey World
Not too far from Weymouth is the Monkey World Ape Rescue Centre in Wareham. Here, you can see loads of adorable primates in fantastic care. Most are refugees of illegal pet smuggling trades, as well as those that have suffered abuse or neglect in laboratories, circuses, or tourist destinations where they were forced to work as props. The centre also does a lot of work to try to help primates in the wild.
Weymouth Pavillion
Over 100 years old, Weymouth Pavillion still runs regular shows, such as the popular summertime panto Pirates of the Pavillion. They also hold numerous events, like beer festivals and dance classes.
Alexandra Gardens
Arcades and the British seaside go hand in hand, and the best ones in Weymouth are found at the Alexandra Gardens. Known locally as the Allie Gardens, this complex opposite Weymouth Beach features a small garden, a café, and a mini funfair, as well as the Electric Palace arcades. This is the best place to lose a few pounds to 2p machines, dance machines, slots, and other typical arcade games.
Abbotsbury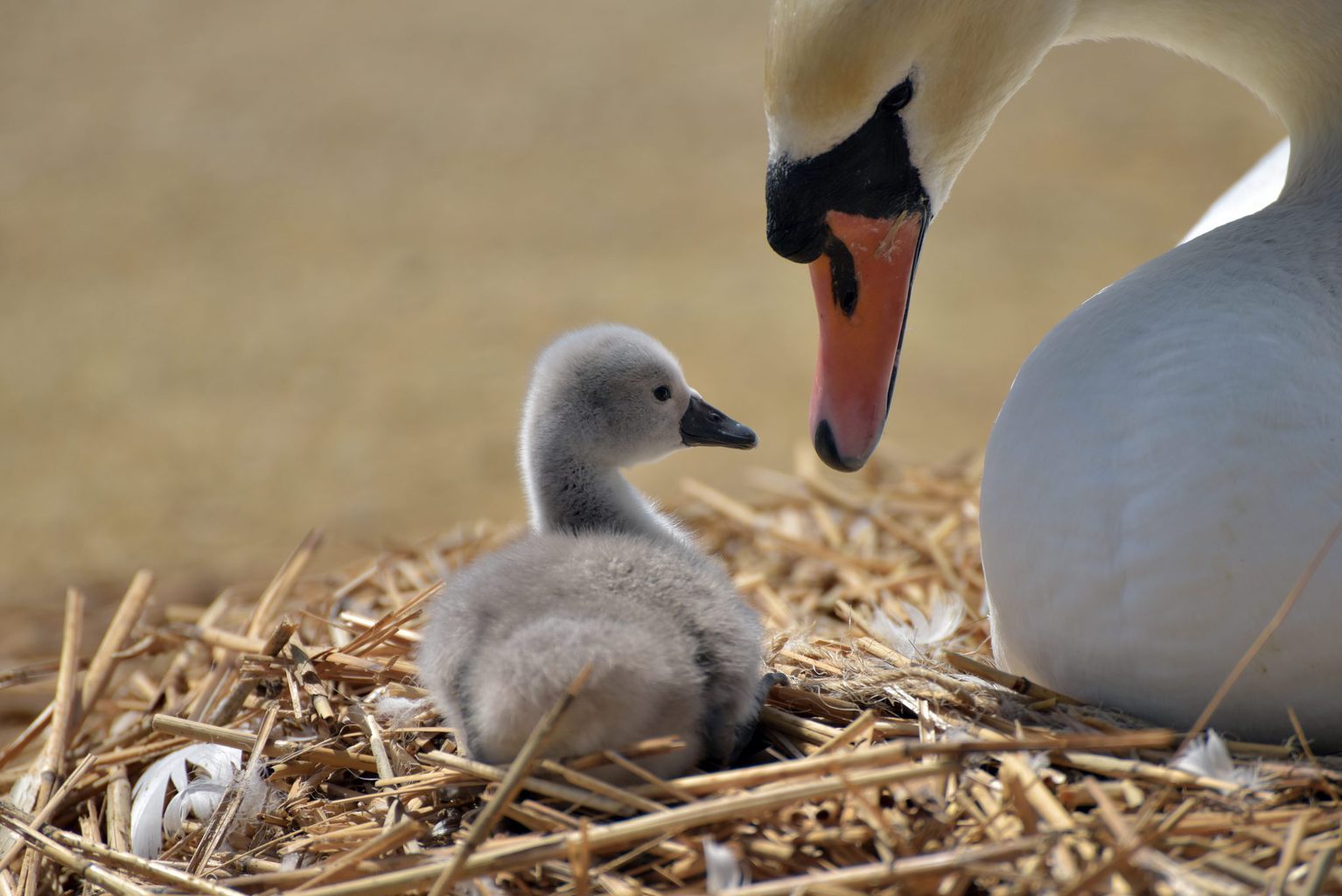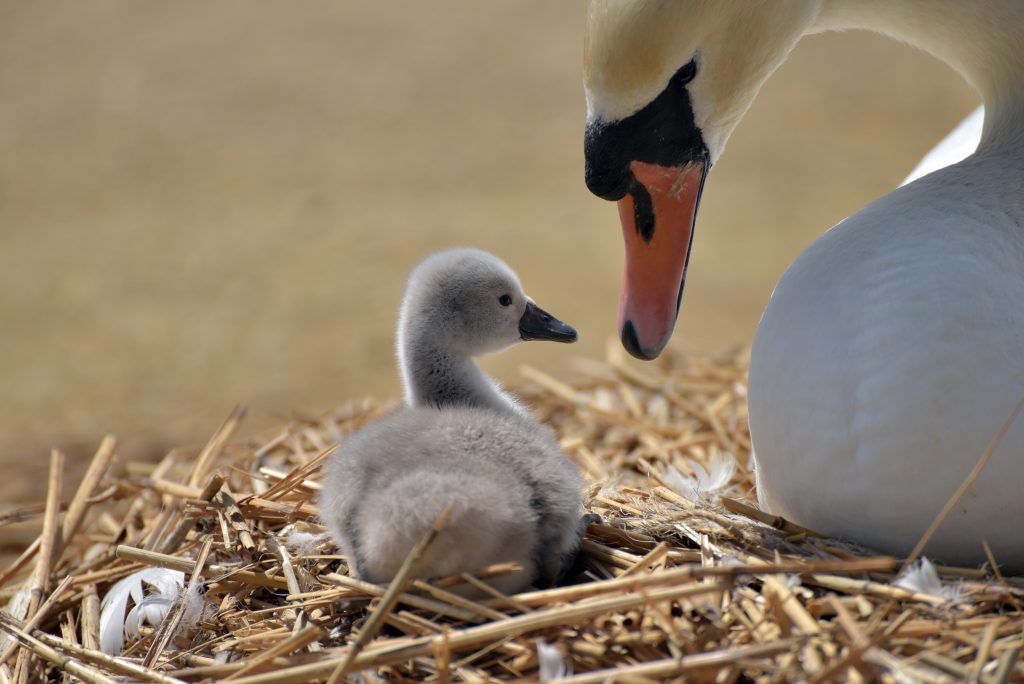 The village of Abbotsbury is just down the road from Weymouth. As well as being one of the prettiest villages in Dorset, it's also home to several family-friendly attractions. Abbotsbury Children's Farm, in the historic Tythe Barn, is perfect for a day out with the kids.
Then there's Abbotsbury Swannery, home to over 600 mute swans. Visit during hatching season (mid-May and the end of June) to see the babies. Finally, Abbotsbury Subtropical Gardens is an 18th-century garden filled with rare plants. They host a lot of fun events and festivals so check what's on during your visit to Dorset.
Hikes and Walks in Weymouth Dorset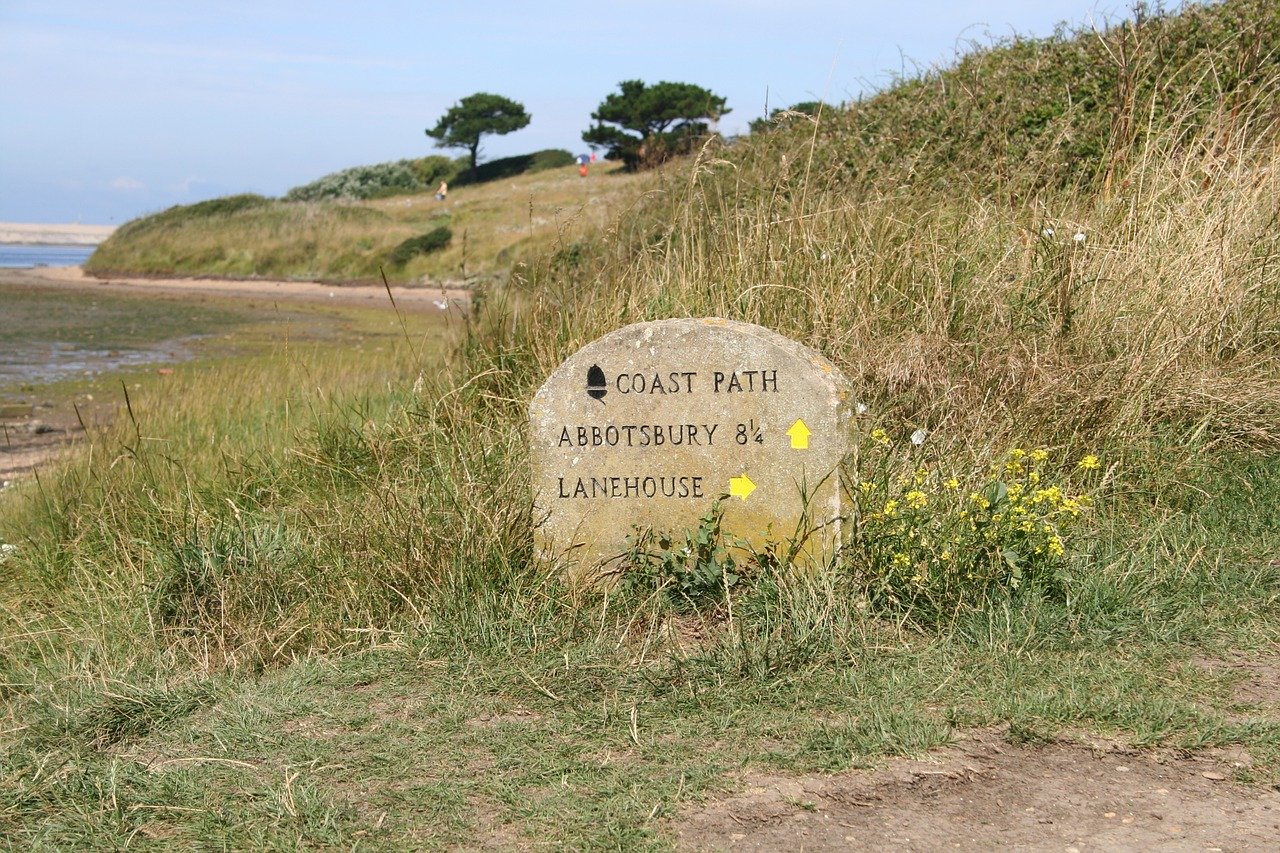 There are loads of great places to go walking or hiking in Weymouth and the surrounding Dorset countryside. Here are a few of my favourites…
Redcliff Point to The Smugglers Inn at Osmington Mills
Route Guide: Weymouth to Osmington Mills Walk
Start at Bowleaze Cove, and climb up to Redcliff Point overlooking the cove. From here, a signposted Dorset coast walk of about 2.5 miles takes you to Osmington Mills. The walk is a fairly easy one, and at its end lies one of my all-time favourite pubs.
The Smugglers Inn is a 13th-century white-washed pub which was once home to Emmanuel Charles, leader of the most notorious gang of smugglers in the area during the 18th and 19th centuries. Next to the pub is a small beach with a mini waterfall and lots of rockpools, and the views back towards Weymouth are fantastic. For a longer walk, keep heading along the cliffs until you reach Ringstead.
The Fleet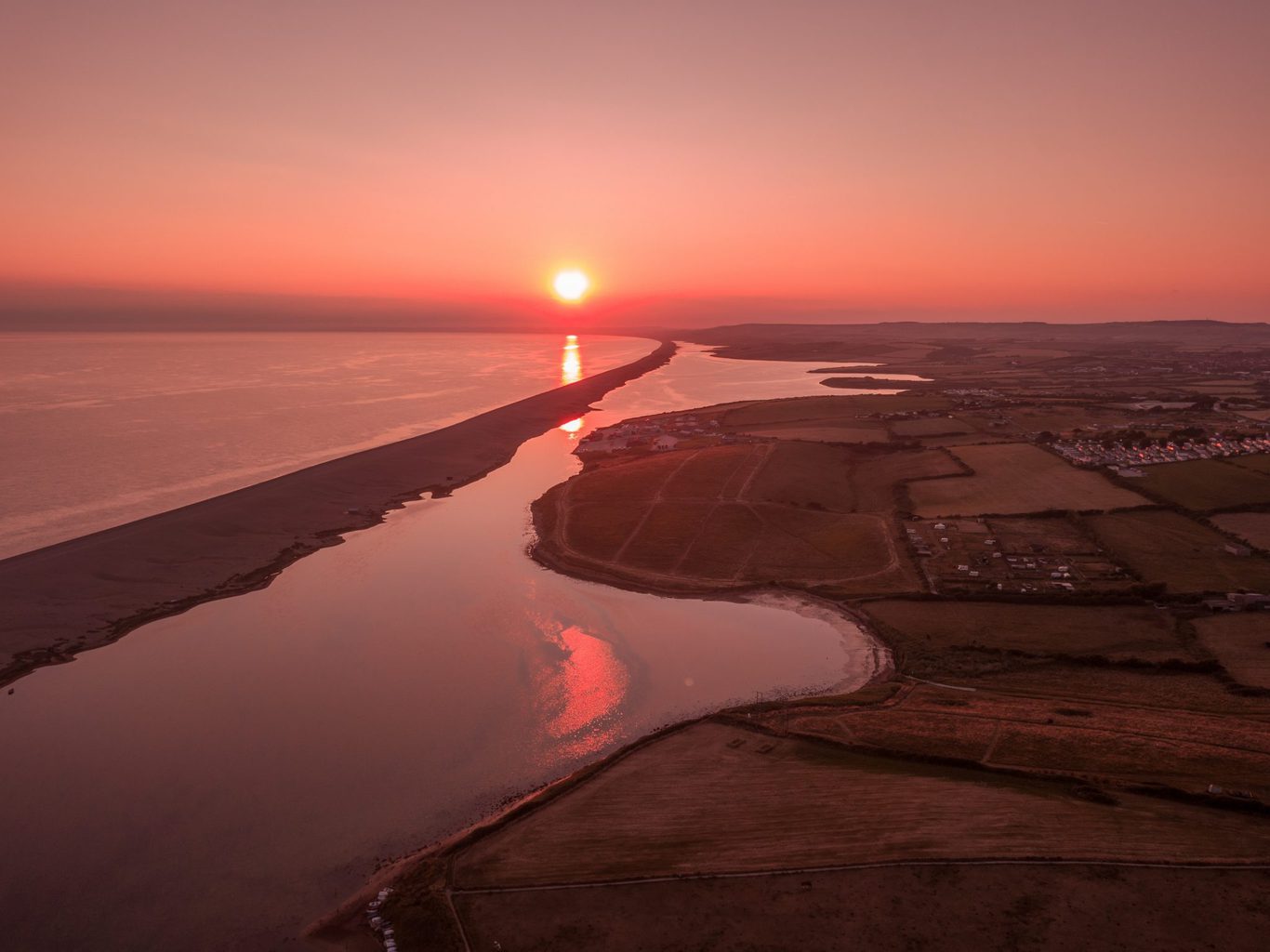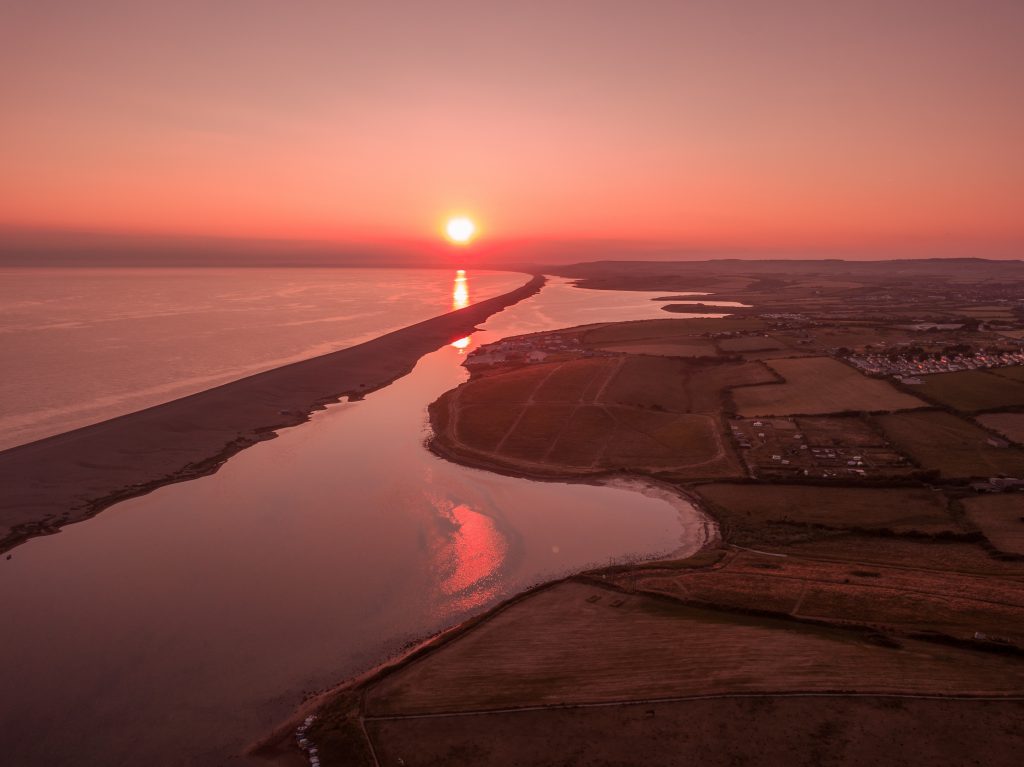 This walk, which goes along the marshes between Chesil Beach and the mainland, is not only picturesque but also great for a little bit of history. This is the setting for the 1898 book Moonfleet (well worth a read), a tale of smugglers and adventure. In reality, The Fleet really was a popular landing point for smugglers. Landing in the dead of night, they were able to judge their position by the size of the shingle, which gets progressively smaller from east to west.
To get there, drive through Chickerell, down Fleet Road, and park in the churchyard. Walk south along the main road until you reach Butternut Street, which will take you to the original Fleet Church. Inside this remarkably tiny church, you can learn more about the area's history. Head behind the church down to water's edge and follow the path in a north-westerly direction for about half mile until you reach Moonfleet Manor. From here, rejoin the road and follow that back to the churchyard. The whole walk should take about an hour and a half.
The White Horse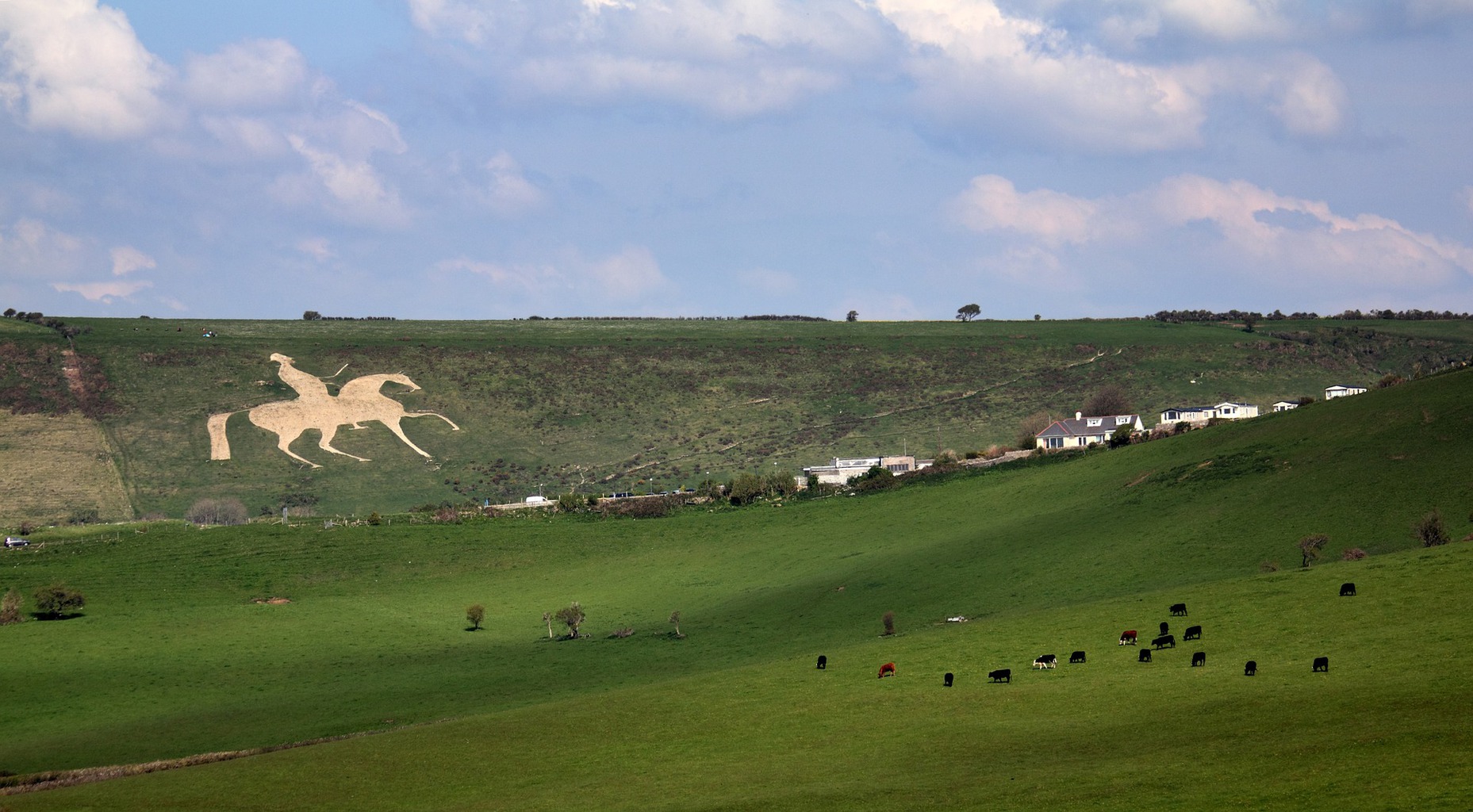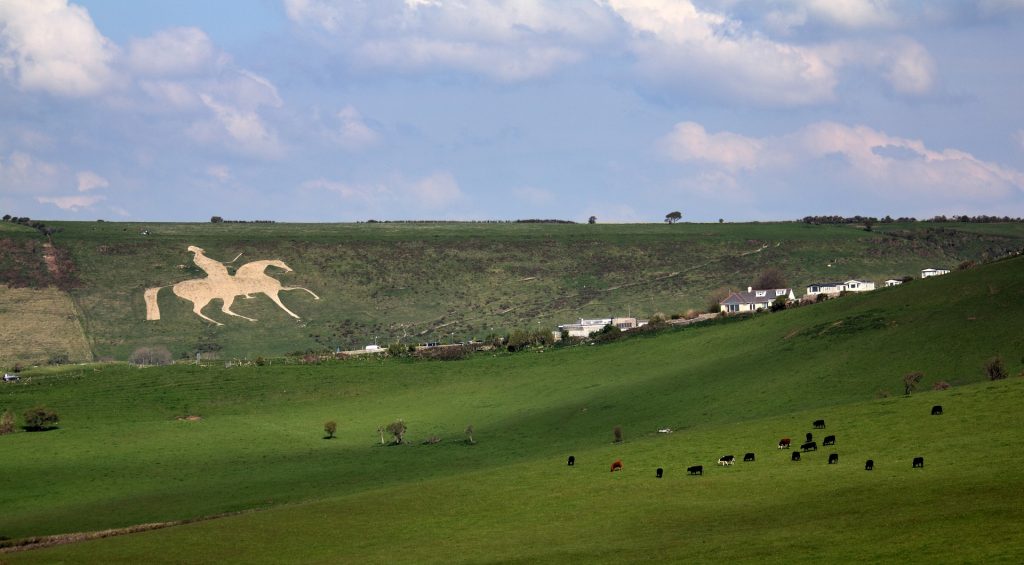 Another great area for walking, not only because of the fantastic views towards Weymouth, but also for its significant role in Dorset history. The huge image of a horse and rider etched into the limestone on the side of Osmington Hill was built in 1808 to commemorate King George III's visit.
According to local legend, the artist realised only after he'd finished that he'd made the image facing the wrong way, so that King George appeared to be leaving Weymouth. Afraid of insulting the king, he killed himself. On arrival, King George was delighted with his tribute, and was apparently very upset to discover that the artist was no longer available to thank. There seems to be no evidence to support that story, but that doesn't stop it being repeated pretty often!
River Wey
The River Wey is the shortest major river in the UK. It's only five and a half miles long, but it's an important feature of Weymouth. After all, this is the river that gives the town its name: we're on the mouth of the River Wey! Start in the charming little village of Upwey, where a historic Wishing Well sits over the source of the river. From there, follow the river through the marshlands of the Radipole Lake RSPB Nature Reserve to reach Weymouth Harbour.
Where to Eat
I've published a separate post rounding up all the best places to eat in Weymouth – so check that out for LOADS more amazing food spots. In the meantime, here are a few of my favourites…
Fish and Chips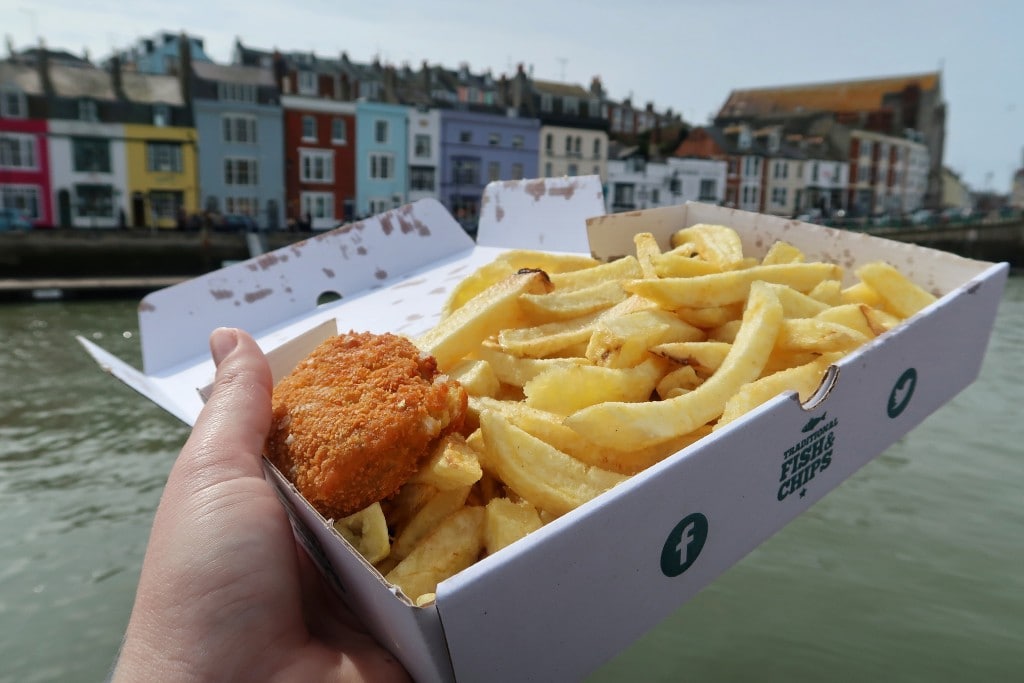 You can't visit a seaside town in England without eating at least one portion of good old fashioned fish and chips. Here are a couple of my favourite spots:
The Marlboro. A tiny place tucked underneath the Rendezvous bar on the harbour, The Marlboro doesn't look like much. But it's one of the best fish and chip shops in Weymouth, with a great selection of fresh, local fish.
Fish 'n' Fritz. On a side street just off the harbour, Fish 'n' Fritz is one of my personal favourite spots. I prefer their chips, and they also often have interesting specials (like their Thai fish cakes last summer!).
Bennett's Fish and Chips. Across the other side of the harbour, Bennett's is another popular spot for fish and chips in Weymouth. Again, they often have specials – including battered pigs in blankets at Christmas time!
Rossi's Ice Cream Parlour
No trip to a beach town is complete without an ice cream or two. There are hundreds of places to get one, but ask anyone in Weymouth where to get the best '99, and they'll all say the same. Rossi's Ice Cream Parlour on the esplanade, opposite the Jubilee Clock. Mr Rossi has been serving up delicious, authentic Italian ice cream on the seafront for years, and it really is the best!
Dorset Burger Company
Want the best burger in town? Head to Dorset Burger Company near Weymouth train station. It's a cosy, eclectic little restaurant which focuses on doing one thing – burgers – really well! They also have a great focus on locally sourced produce, so the menu is full of top-quality Dorset flavours and ingredients.
Crab House Cafe
In an awesome setting on Chesil Beach, Crab House Cafe is one of the best places to eat seafood in Weymouth. Particularly their locally caught crab, served a variety of ways. They also have super fresh oysters, and plenty of local fish dishes. Crab House write their menu up to twice a day, depending on the fresh catches brought in by local fishermen. For fresh, local, and sustainable seafood you can't beat it!
Rockfish
Rockfish was new last year, but thanks to its awesome menu and prime location on the esplanade it's already a popular spot. I tried their fish tacos at the Dorset Seafood Festival last summer and they were amazing!
Nautico Lounge
A casual, quirkily decorated space in the town centre, Nautico Lounge is hard to define. Part pub, part bar, part coffee shop, part restaurant… the name "lounge" really does sum it up well. This is one of my favourite spots for brunch, thanks to the all-day breakfasts. The food is good, there's something to suit everyone on the eclectic menu, and the atmosphere is nice and casual. The lounge is also both dog and child-friendly!
Al Molo
Al Molo deserves a mention purely for its awesome location. This lovely Italian restaurant is housed above the old pier bandstand, almost over the sea. So the views from the large windows are amazing! In summer you can sit outside on the small balcony and dine with the sound of the waves crashing below you. Oh, and the food is pretty good too!
Where to Stay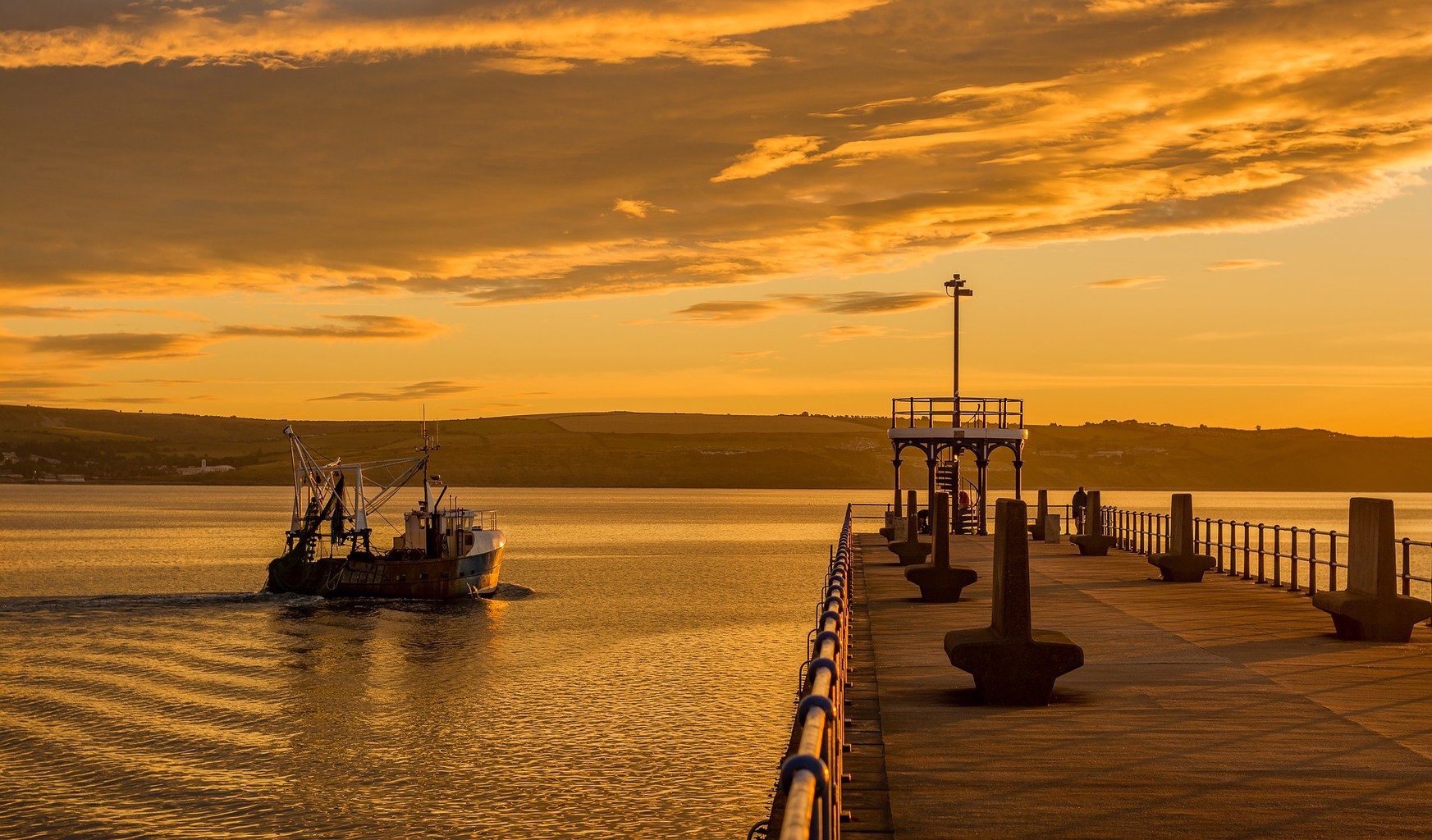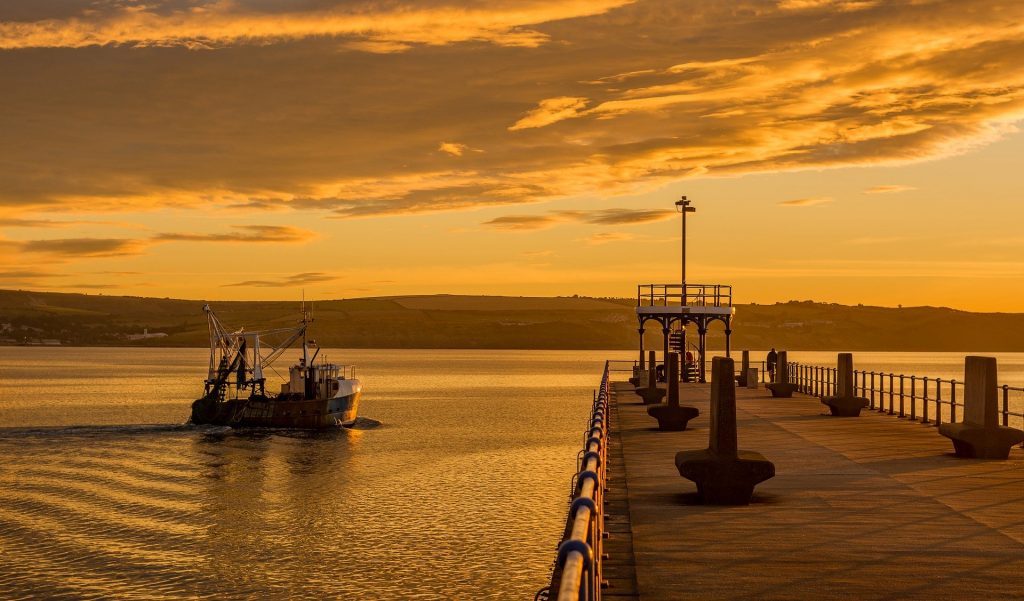 Having family in Weymouth means I've never needed to stay in a hotel. But, I used to work as a reviewer for a national paper, so I do have first-hand experience of a few. I also know lots of people who've worked in various accommodation options around Weymouth and Dorset. So, I have a lot of insider knowledge about the best places to stay!
Again, I'll pop together a separate post with some more detail, but here are a few of the best places to stay in Weymouth:
Haven Holiday Parks
The popular family-friendly holiday park chain has three sites in Weymouth: Littlesea, Weymouth Bay, and Seaview.
Waterside Holiday Park
Another great holiday park, with luxurious accommodation and 5-star leisure facilities.
Premier Inn Weymouth
The contemporary budget accommodation chain has two locations in Weymouth Dorset. There's one on the seafront, next to the Sealife Centre, as well as a newer property about a 5-10 minute drive from the beach.
Weymouth B+B
Set within one of the grand Georgian properties on the seafront, Weymouth B+B offers almost instant access to the beach from its fantastic location. Accommodation is simple but stylish, and the historic property has a lot of atmosphere.
No 98 Boutique Hotel
Another of the Georgian townhouses lining the esplanade houses this pretty boutique hotel. The decor is contemporary and stylish, with solid oak floors and airy white interiors splashed with vivid seaside blues.
AirBnb
There are dozens of fab AirBnb options in Weymouth. From cosy cottages to caravans, and from Georgian apartments to stunning retreats along the coast. Sign up using my referral link here and you'll get up to £34 off your first trip!
Interactive Weymouth Travel Map
Further Reading
Dorset Festival Dates for your Diary
Highlights of the Dorset Jurassic Coast
Have I missed anything from this local's guide to Weymouth, Dorset? Let me know in the comments below if there's something you'd like to see covered!
Pin this Post