Some posts on this site contain affiliate links. If you book or buy something through these links, I earn a small commission (at no extra cost to you). Take a look at my privacy policy for more information.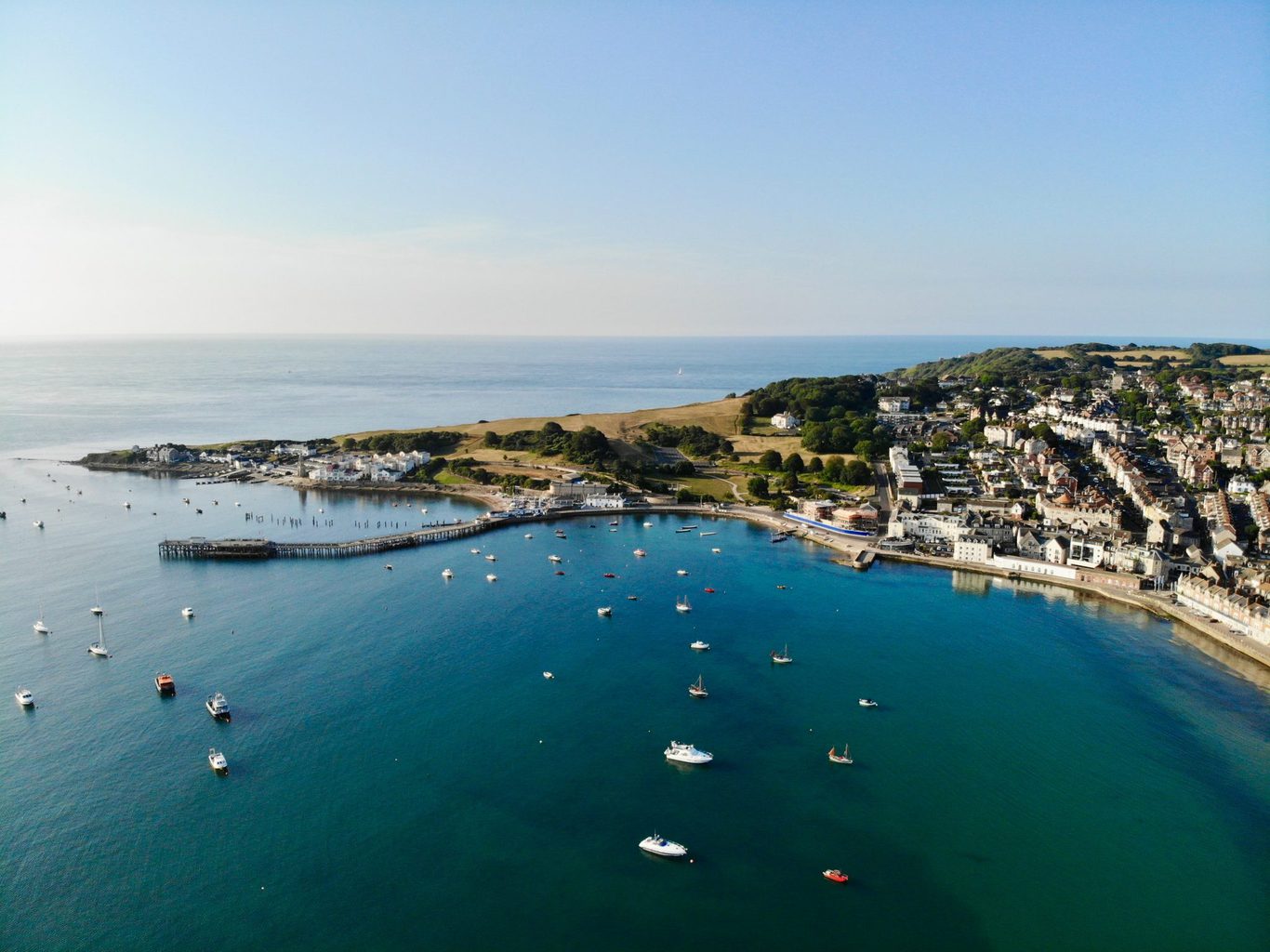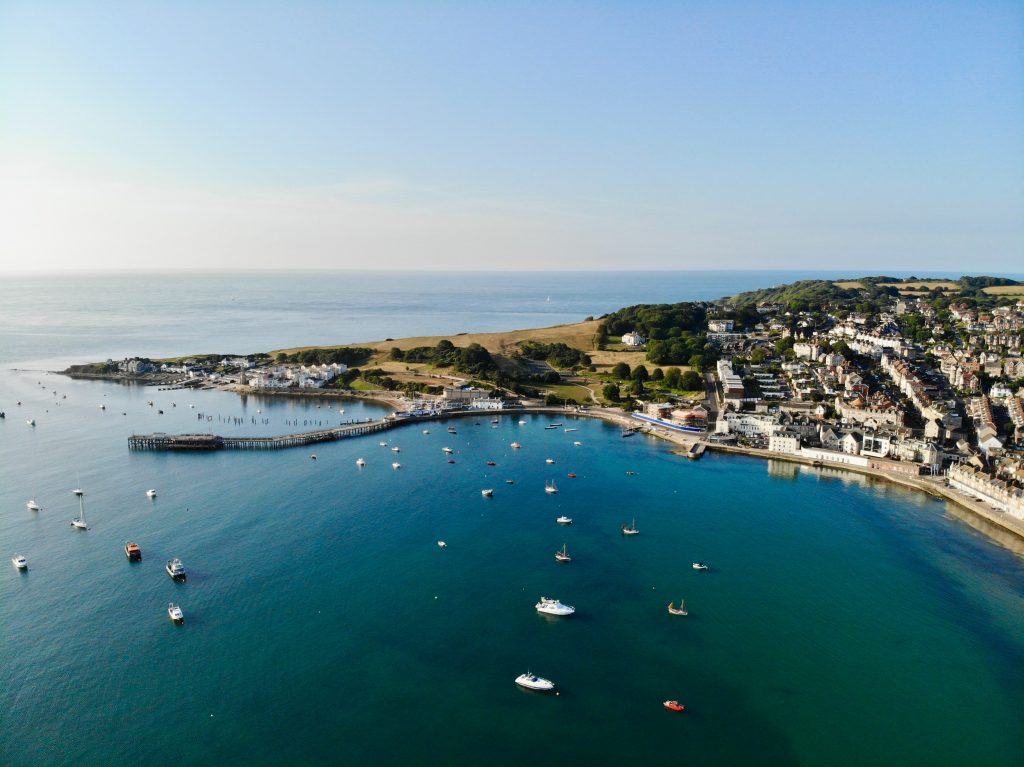 A born and bred Dorset local, this is my insider's guide to the best things to do in the charming seaside town of Swanage…
An idyllic seaside town on Dorset's Isle of Purbeck, Swanage makes for the perfect day out. With its iconic steam railway, a gorgeous beach in a sweeping bay, and plenty of nearby nature, there's lots to keep visitors busy.
It's easy to see why this is one of the post popular towns in Dorset. The area surrounding Swanage is absolutely stunning, and there's loads to see and do in the town itself. Here's a round-up of all the best things to do in Swanage, to help you get started…
17 Things to do in Swanage (and Nearby)
READ MORE: The Ultimate Local's Guide to Dorset
1. Swanage Railway
Is there a better way to arrive in a historic seaside town than on board a steam train? Swanage Railway is a heritage railway running across the Isle of Purbeck, and it's easily one of the best things to do in Swanage.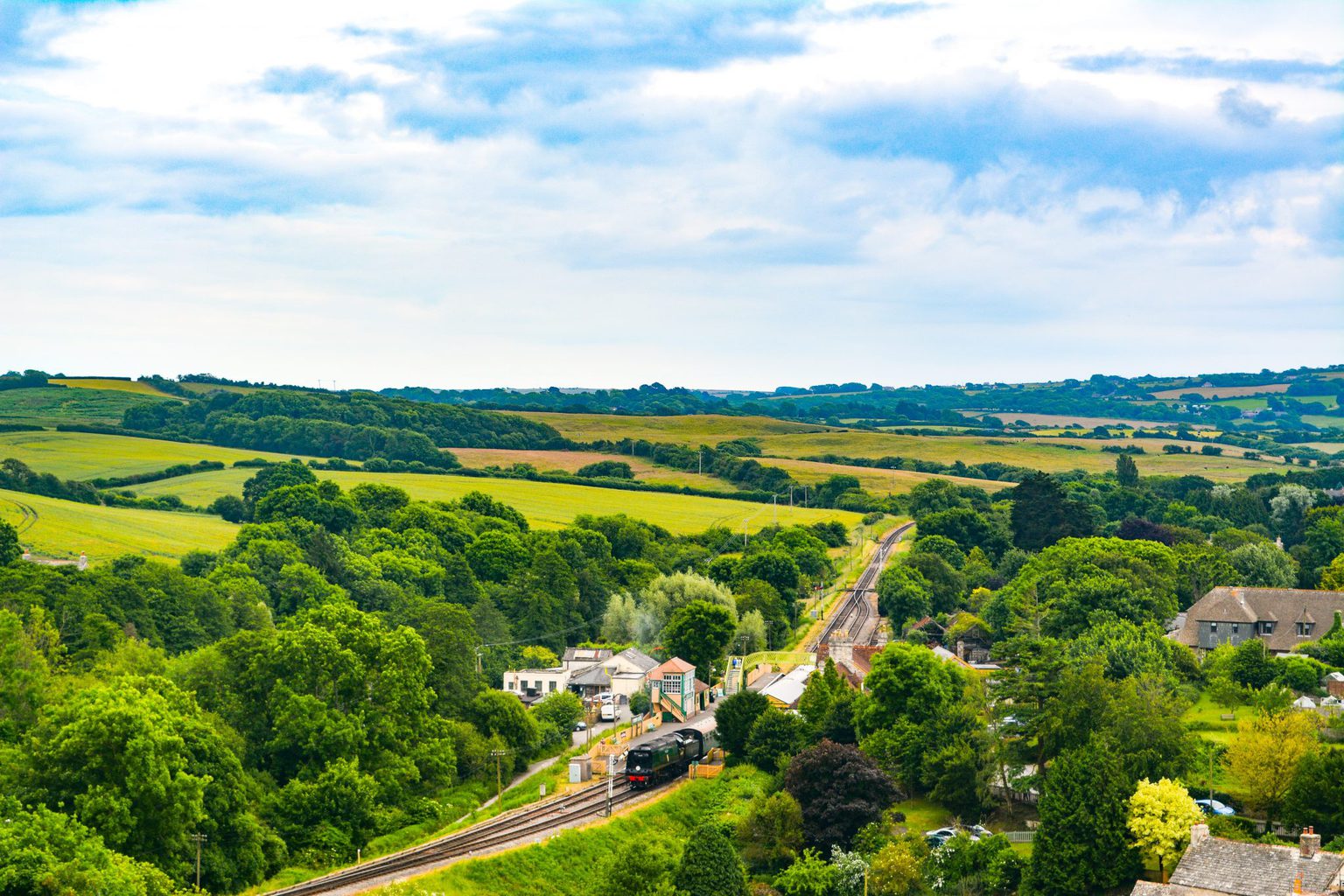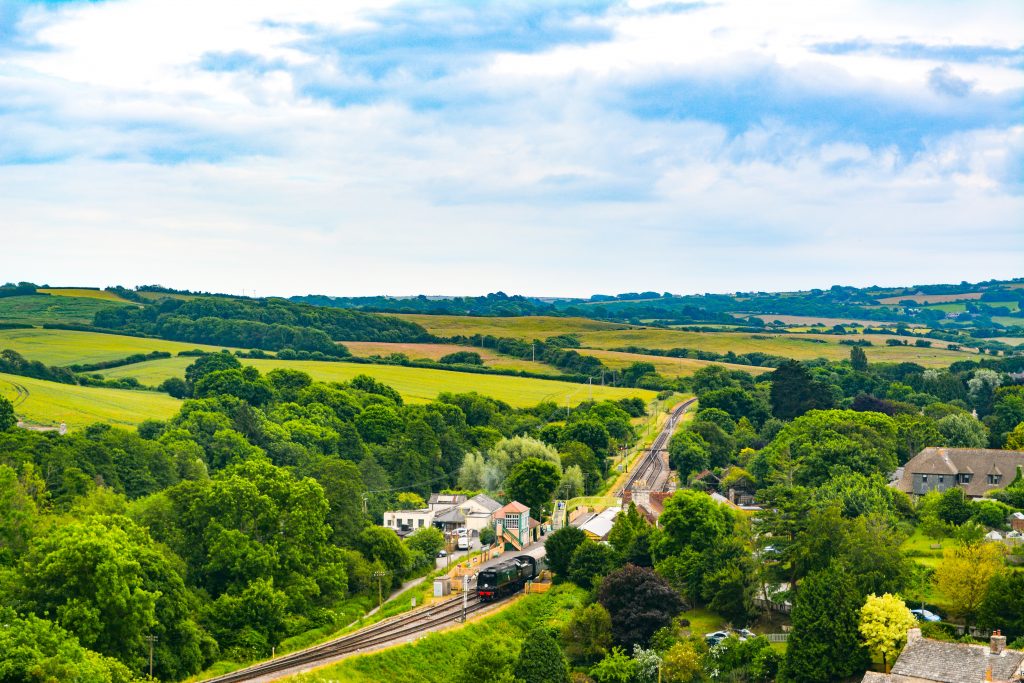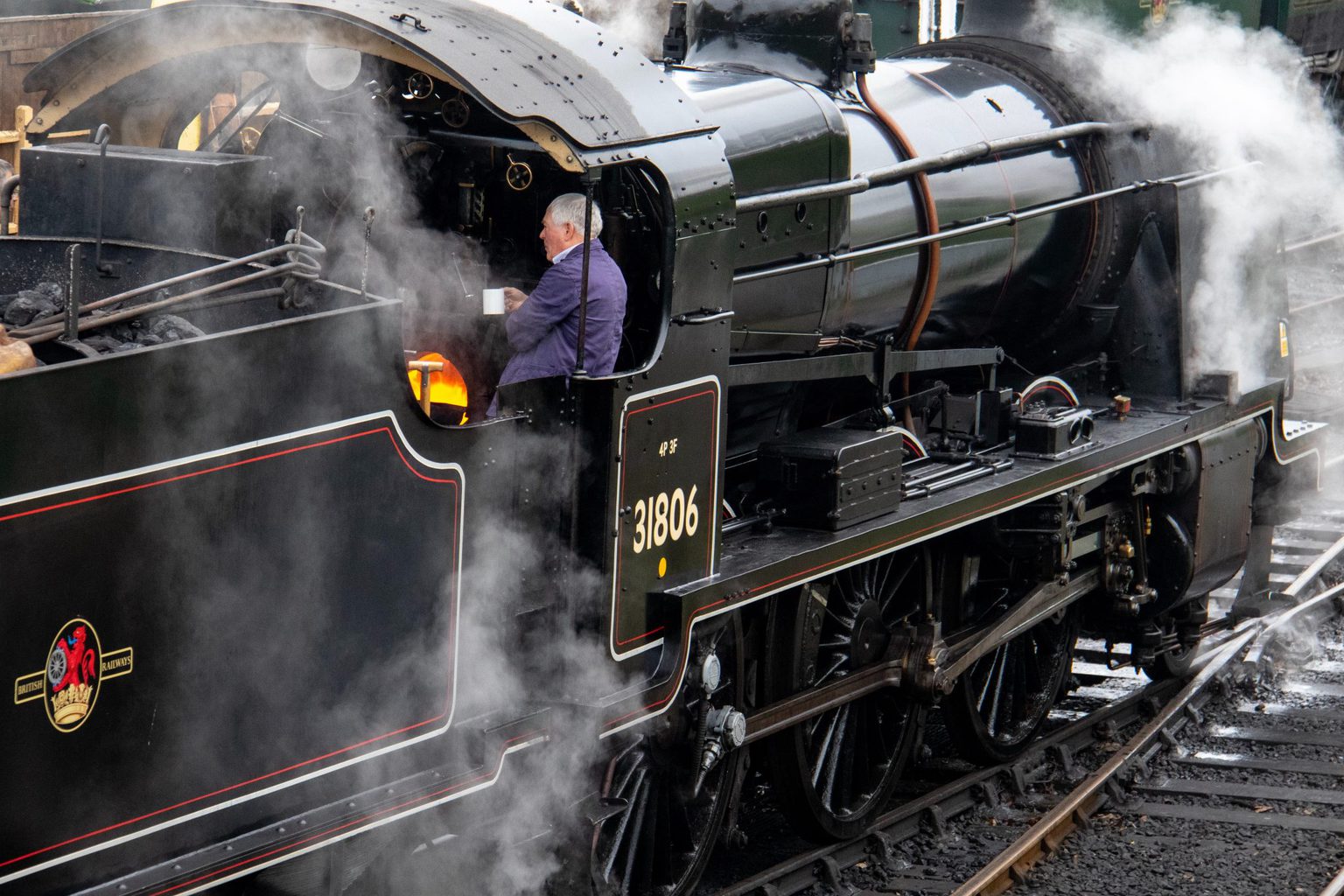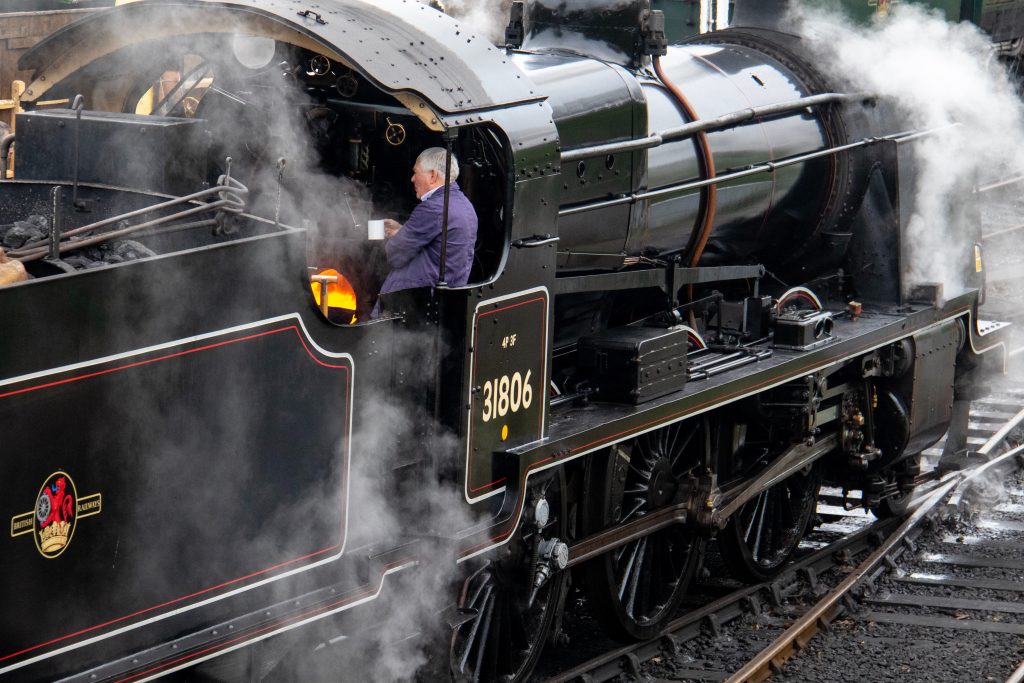 For the ultimate day out, park at Norden and hop on a steam train to the coast. Along the way, you'll pass by the stunning vista of Corfe Castle, as well as beautiful farmland, before pulling into the restored historic station in Swanage town centre.
Alternatively, if you're staying in Swanage, you could use the Railway for a fun day trip to visit Corfe Castle. They also run several special events throughout the year, such as the Santa Special at Christmas time. So keep an eye on the website to see what's on.
READ MORE: You can also explore Swanage Railway, and many other Dorset historic attractions, online. Check out this post to find out more.
2. Swanage Beach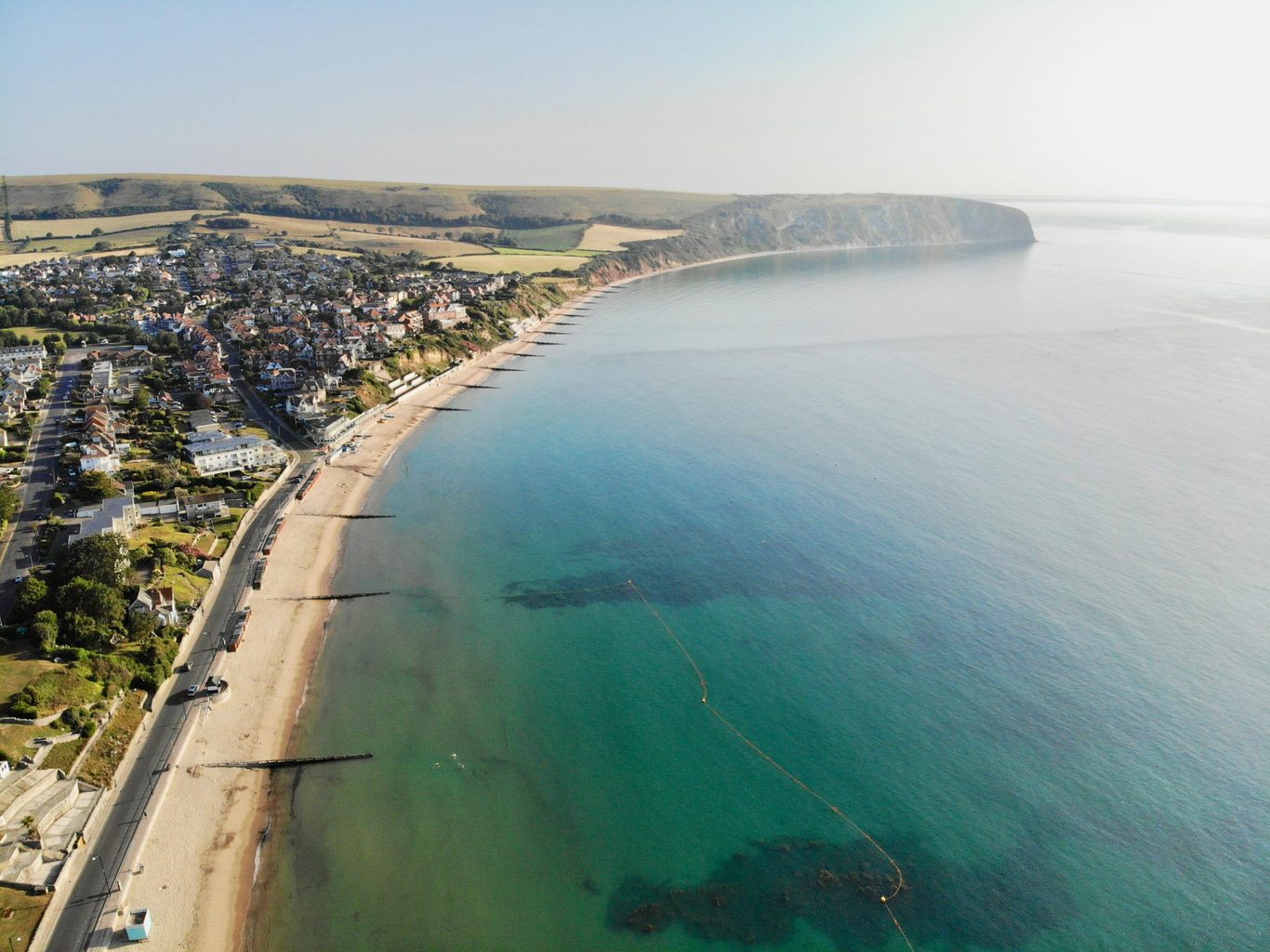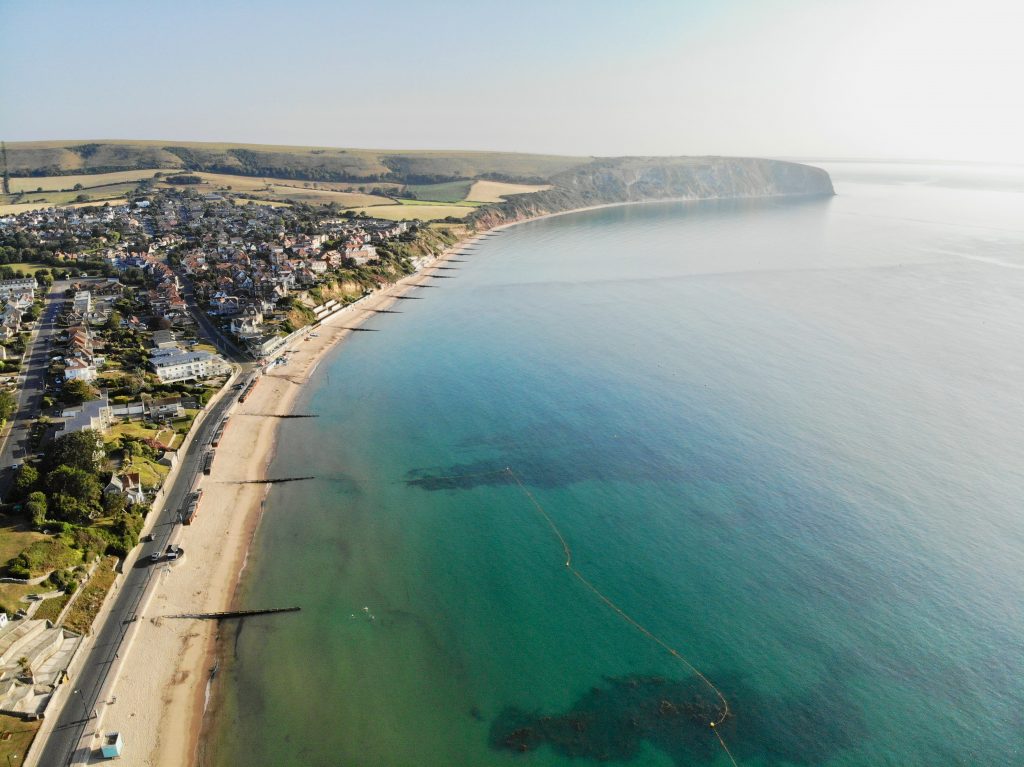 Swanage is every bit the quintessential seaside town, so of course the beach is another of the best things to do. The sweeping sandy beach is one of the most popular beaches in Dorset. Especially because it's won many European Blue Flag Awards and the Seaside Award. The bay is generally calm so it's ideal for swimming.
This is a great beach for families, boasting some really good facilities including public toilets, beach huts for hire, and lots of nearby amusement arcades and parks.
3. Corfe Castle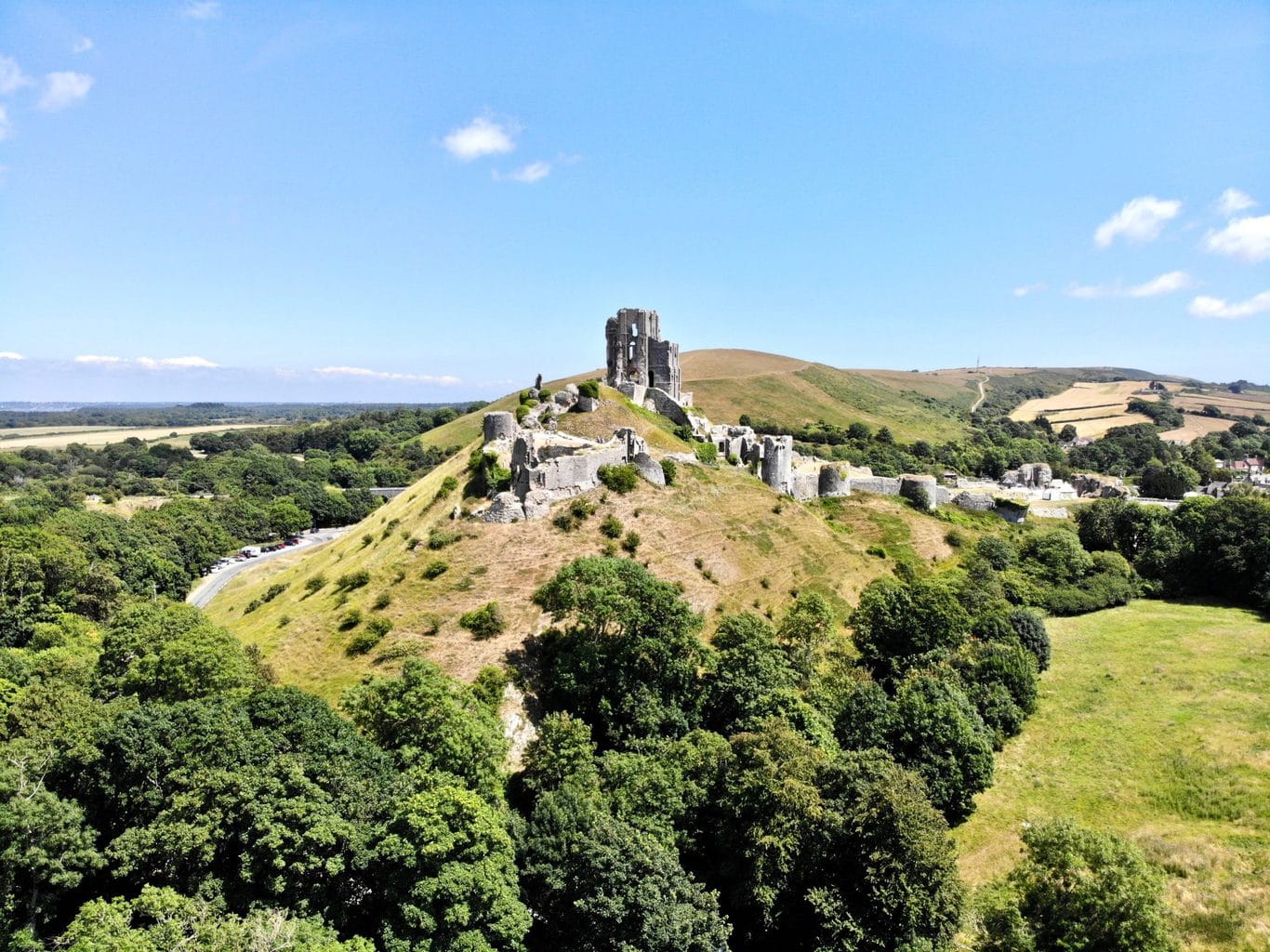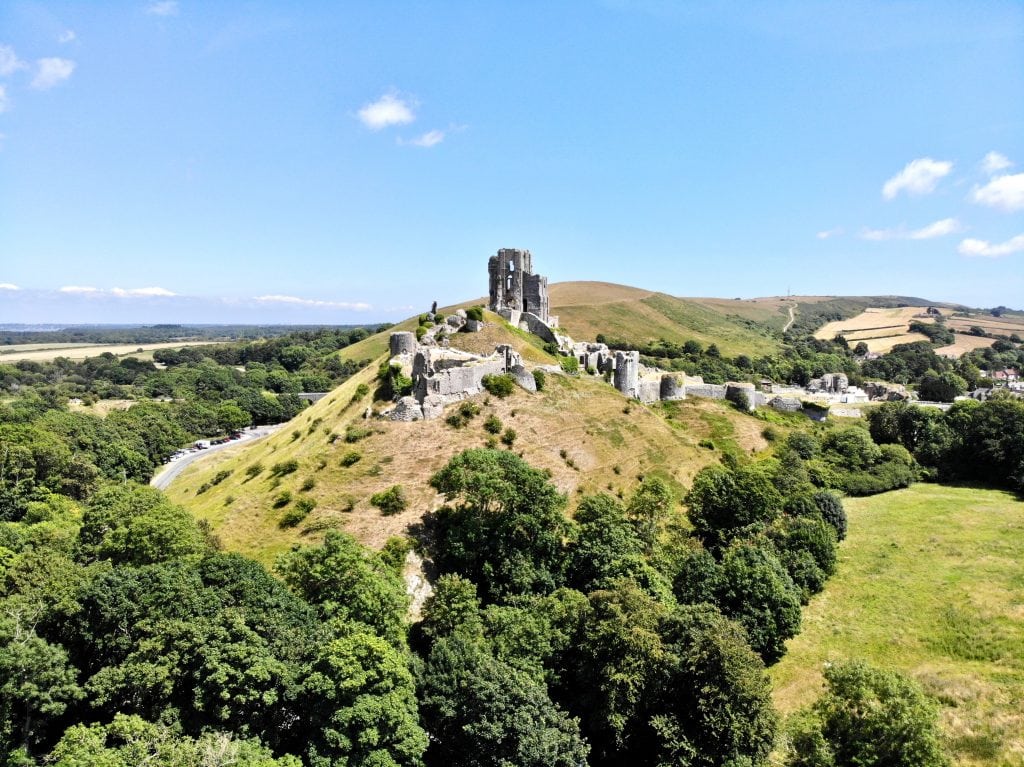 Just down the road, the stunning Corfe Castle is a must-visit if you're exploring Dorset. It was built over one thousand years ago, but was partly destroyed in 1646 during the English Civil War.
Today, the remaining ruins stand proudly on a hilltop in Purbeck, creating a striking image. As well as a fascinating history – and plenty of ghost stories and gruesome tales – the castle offers incredible views of the surrounding countryside. When you're done exploring, call into any of the pubs in Corfe Village for lunch, or head to a local tearoom for a cream tea.
4. Durlston Country Park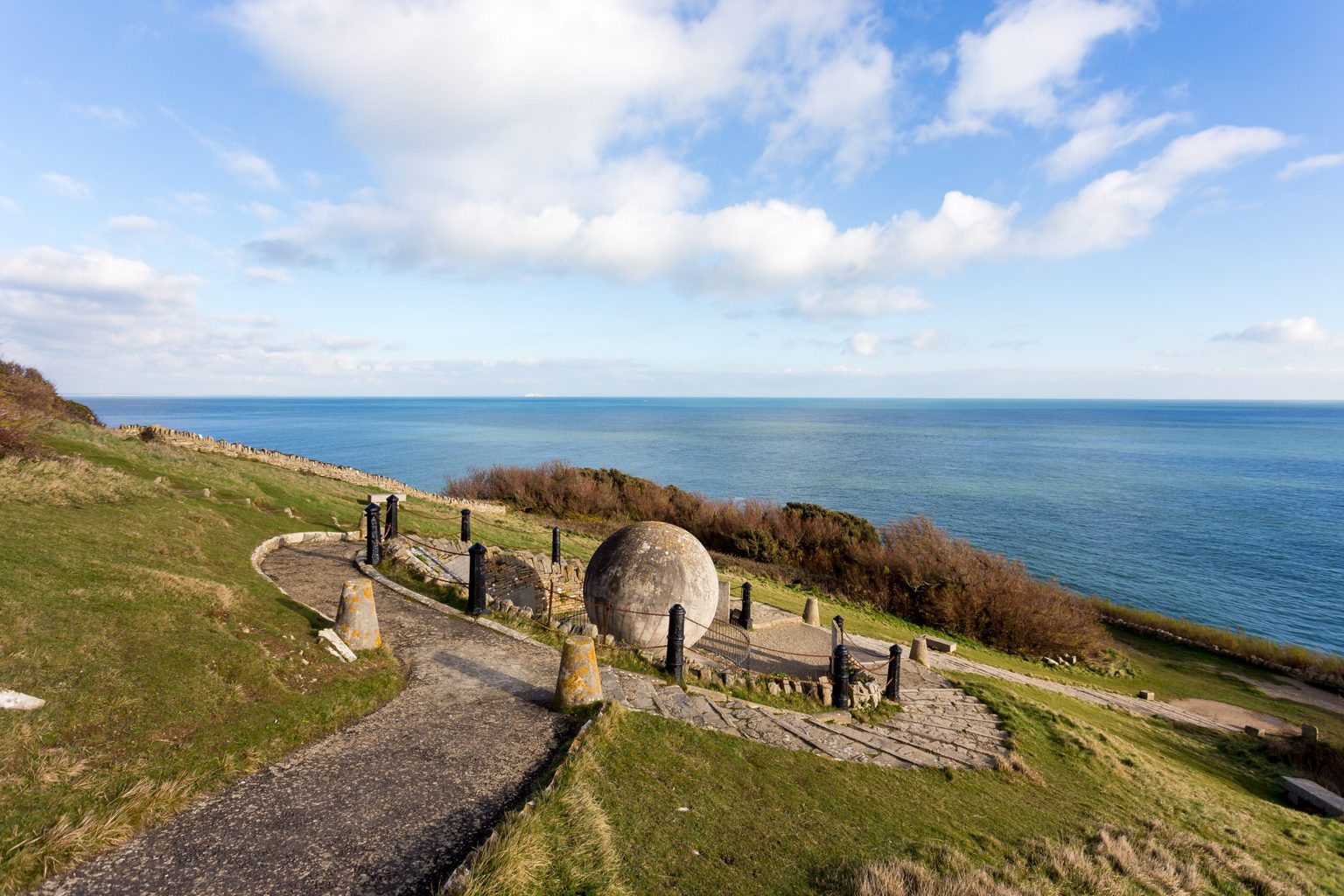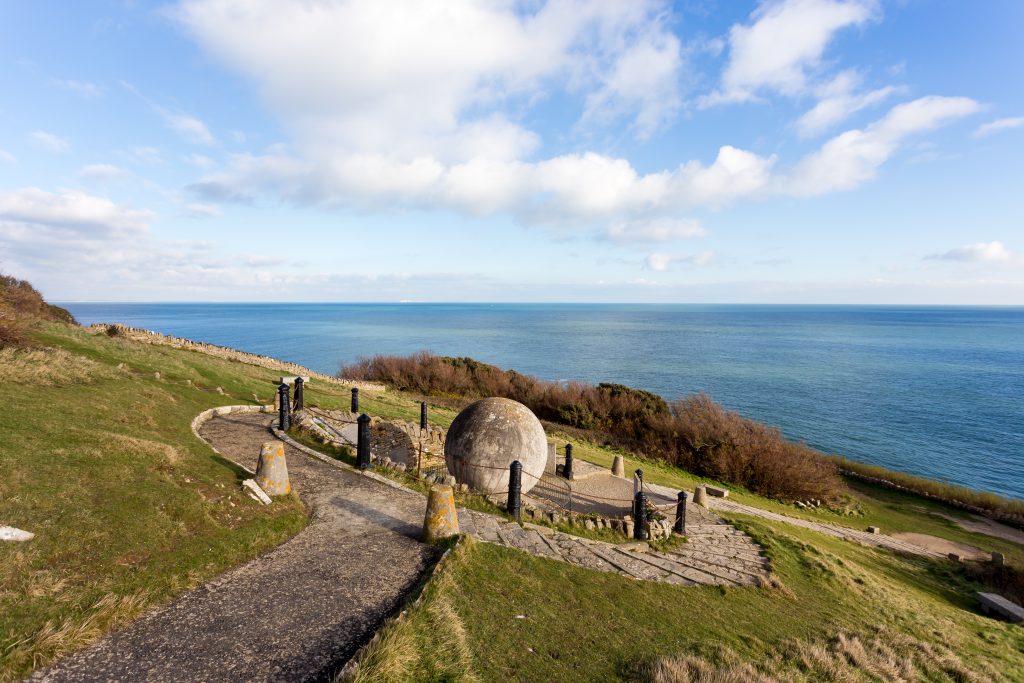 On the cliffs overlooking the town sits Durlston Country Park. This expansive nature reserve is a beautiful spot to explore, offering some stunning views of Swanage Bay, as well as tons of local wildlife.
From sightings of dolphin pods just off the coast, to the 33 species of breeding butterflies that call the reserve home, Durlston is a natural wonderland. There are plenty of waymarked walking trails, as well as a visitor centre and cafe in the restored Durlston Castle.
Don't Miss: The Great Globe, a huge stone globe built from 40 tons of Portland limestone by local stonemason and business owner George Burt in 1887.
5. Antiques Shopping
Swanage is filled with quirky second-hand shops and antique stores. You can easily while away a couple of hours browsing the fascinating range of wares around town. Here are the names of a few Swanage antique shops to get you started:
Eklektika
The Old Forge Antiques
Old Harry's Locker
The Swanage Bookshop
6. Swanage Pier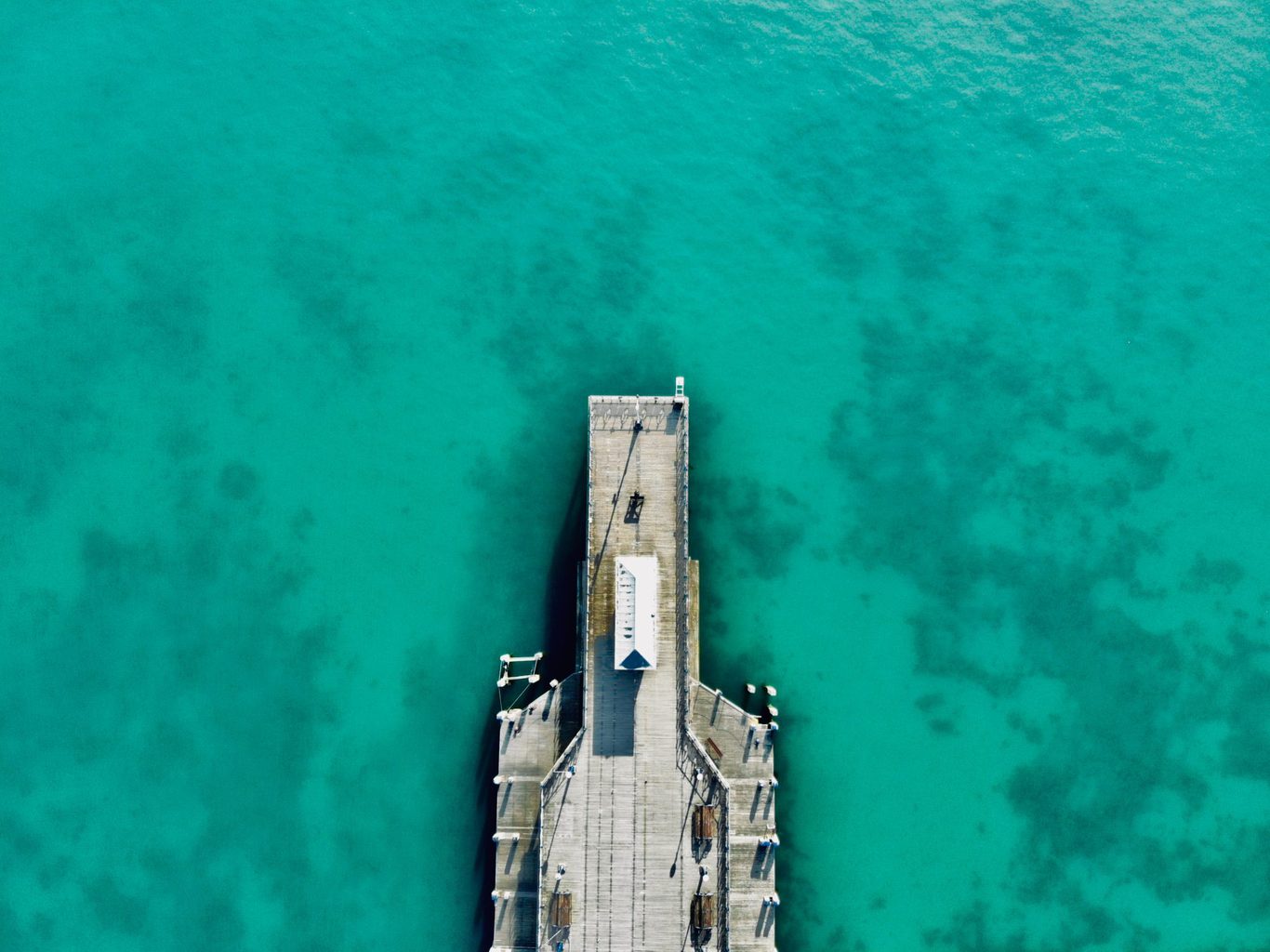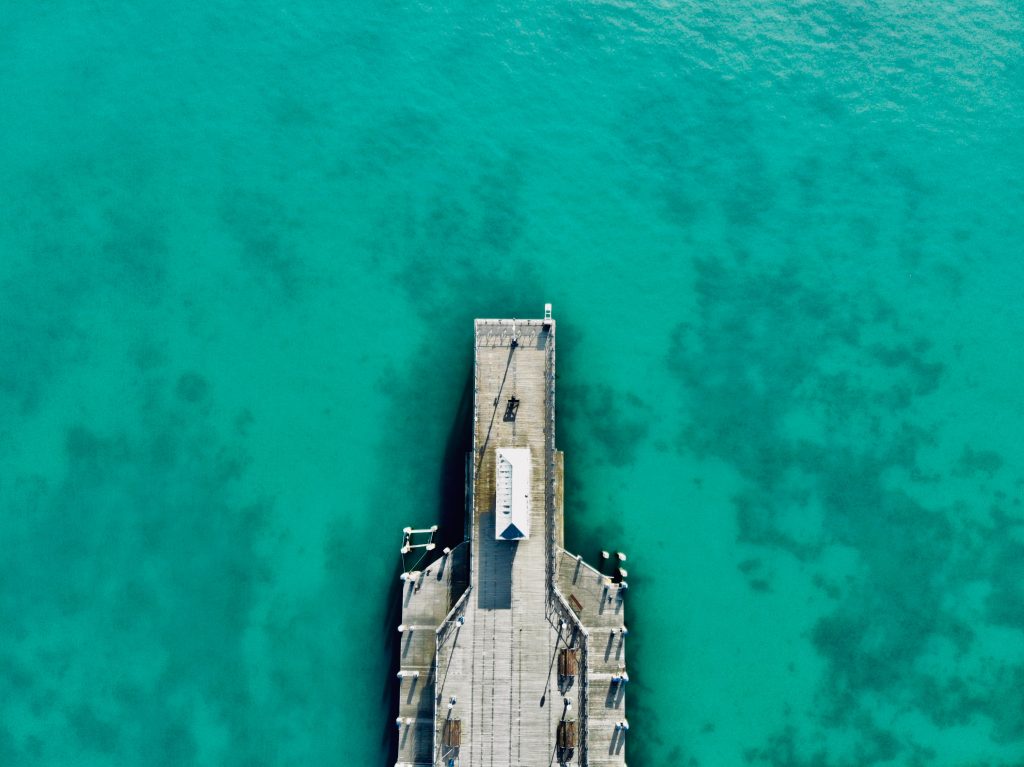 One of the most iconic sights in Swanage is the town's pier. The restored Victorian seaside pier extends into the southern end of the bay. As well as offering charming views of the beach, the pier also boasts a lot of history. And there's a surprising amount to do here.
Interestingly, this is a popular dive spot, with lots of sea life making a home beneath the pier's boards. Several companies also offer sailing trips leaving from the pier. And the Swanage Pier Trust runs multiple events throughout the year, such as guided and self-guided walks. Keep an eye on their website to see what's on when you visit.
7. Take a Cruise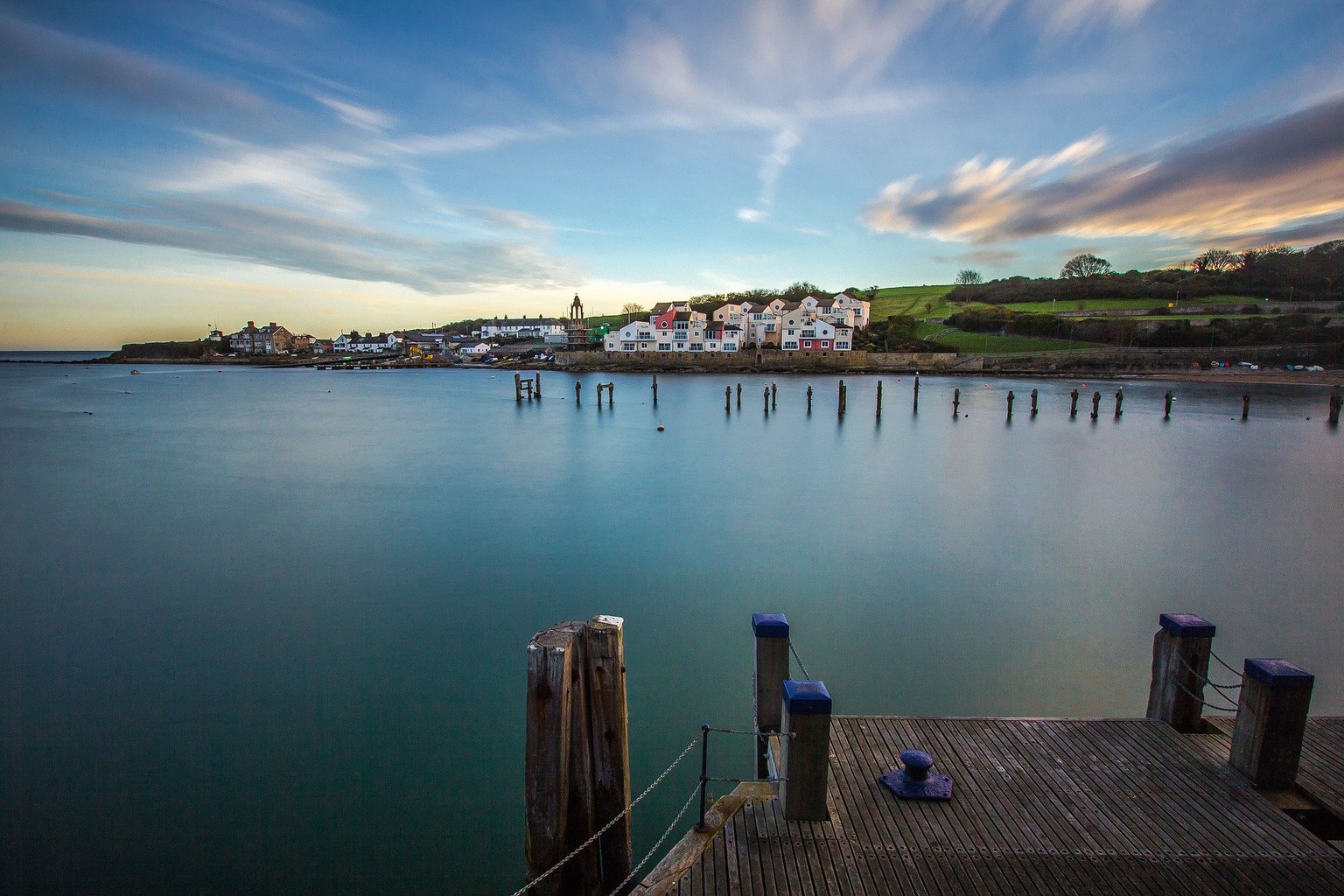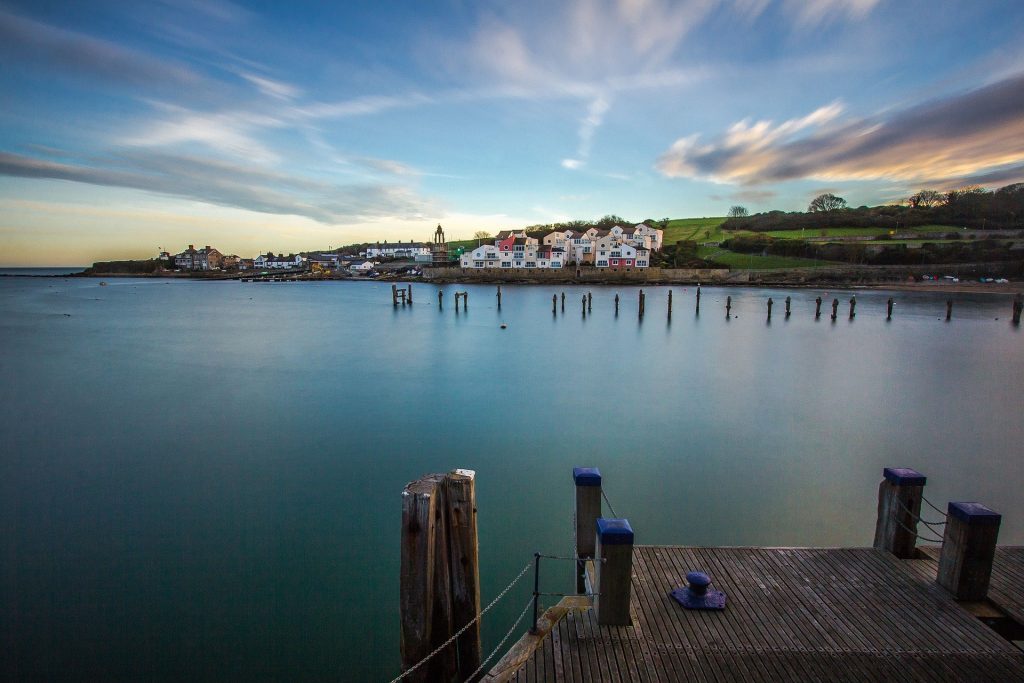 One of the best things to do in Swanage is to make the most of the sea. And what better way to do so than with a sightseeing cruise? Local company City Cruises run several tours from Swanage. Their circular cruise to Poole and back offers some stunning views of the Dorset coastline, including iconic sights such as Old Harry Rocks and Brownsea Island.
8. Swanage Seen Art Trail
The beauty of Swanage and the surrounding areas of Purbeck have been inspiring artists for centuries. In celebration of that, the Swanage Seen Art Trail offers a walking route through the town, connecting a trail of paintings of Swanage by its famous artists. Each stop is at or near to a site featured in an artwork. Along the way, display panels showcase each painting, as well as a portrait of the artist and a short biography.
9. Hike the Cliff Trails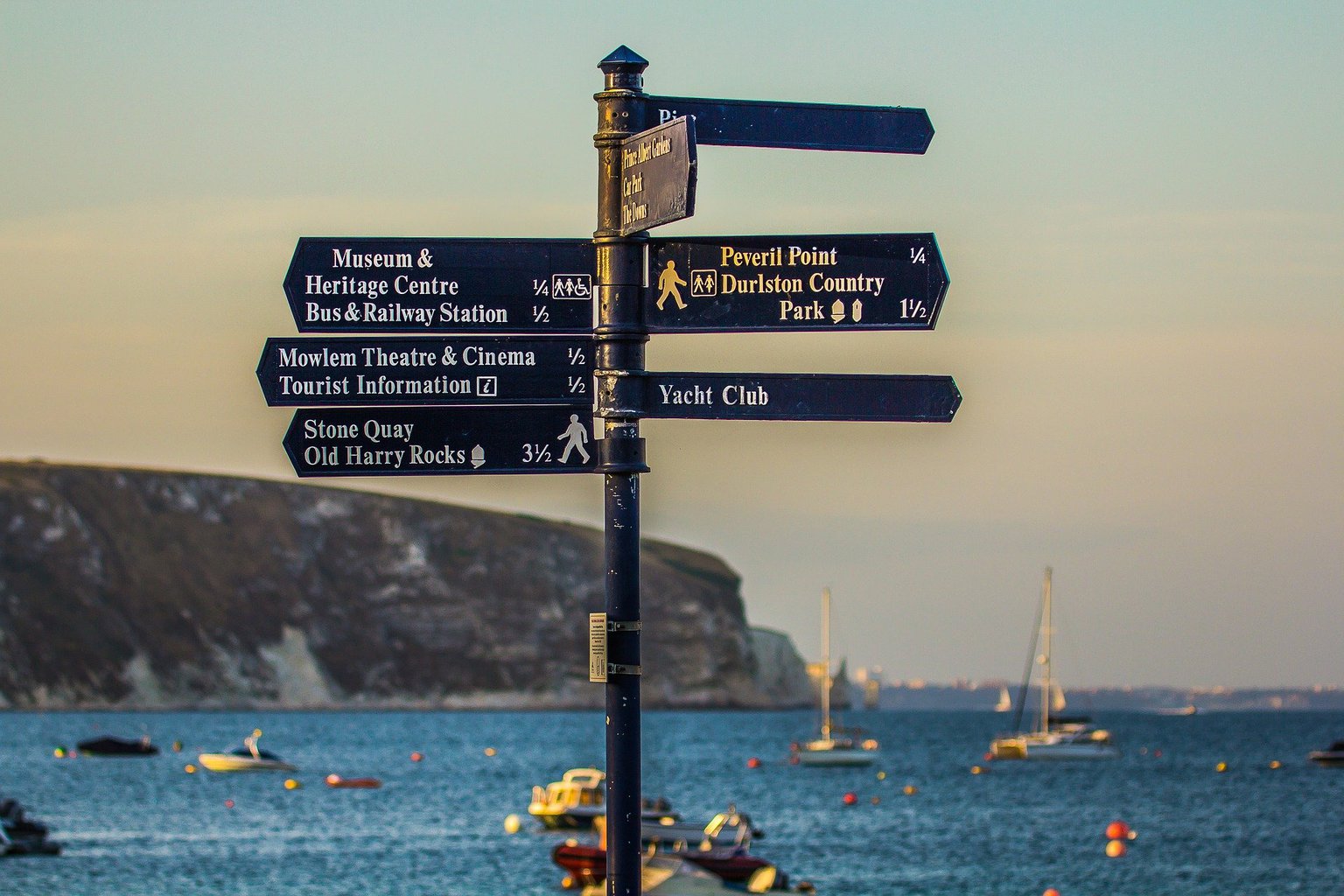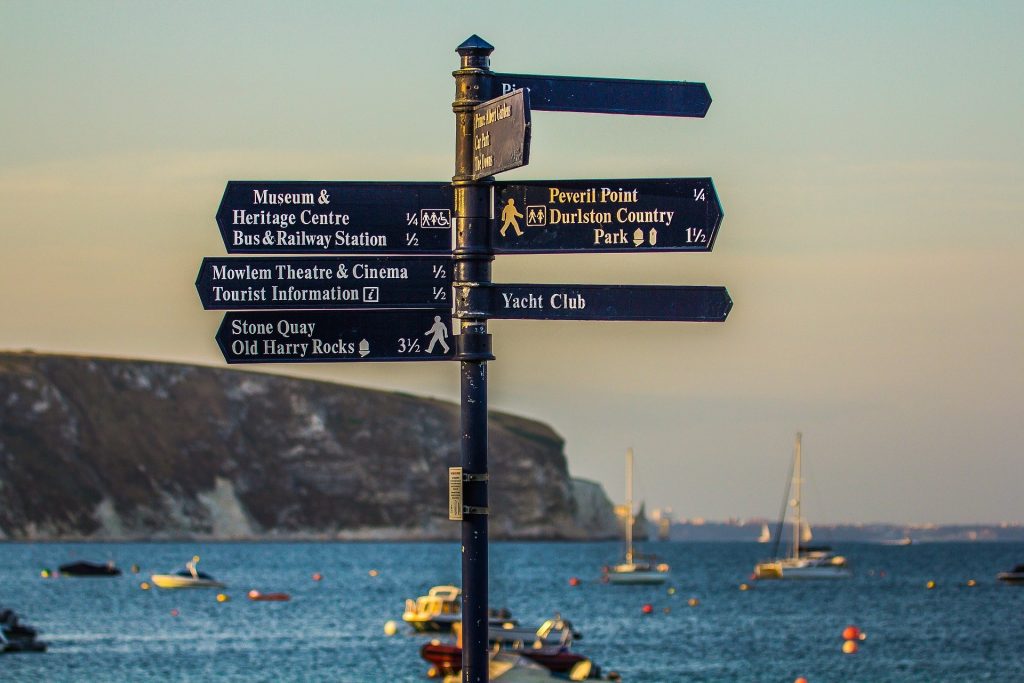 Swanage lies at the centre of the eastern coast of the Isle of Purbeck. Surrounded by water on three sides, this almost-island boasts some of the most spectacular coastlines and countryside of the entire county. So it's well and truly a hiker's paradise! Here are a few of the best Dorset coastal trails to enjoy in Swanage…
10. Beach Huts Pop Up Art Shops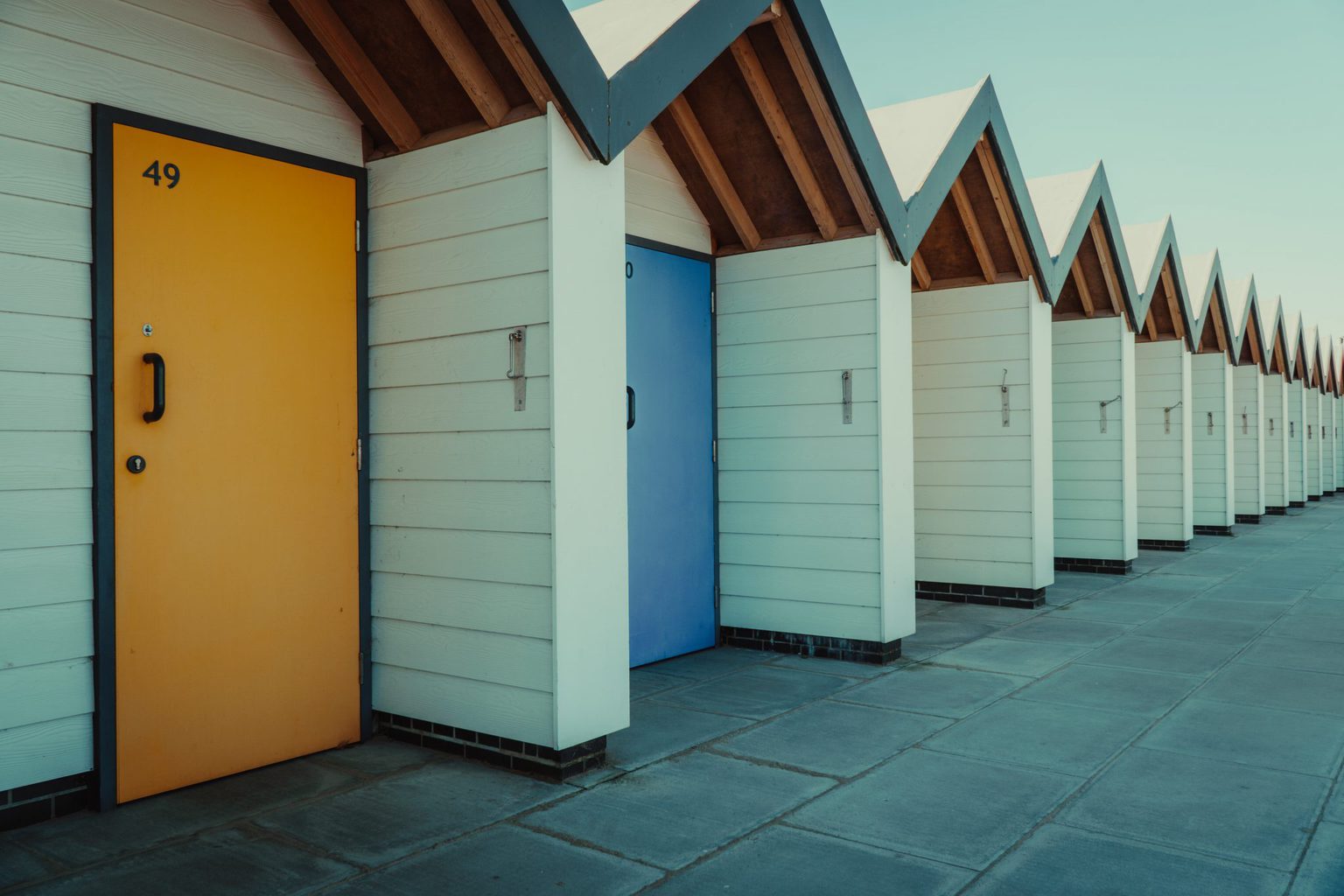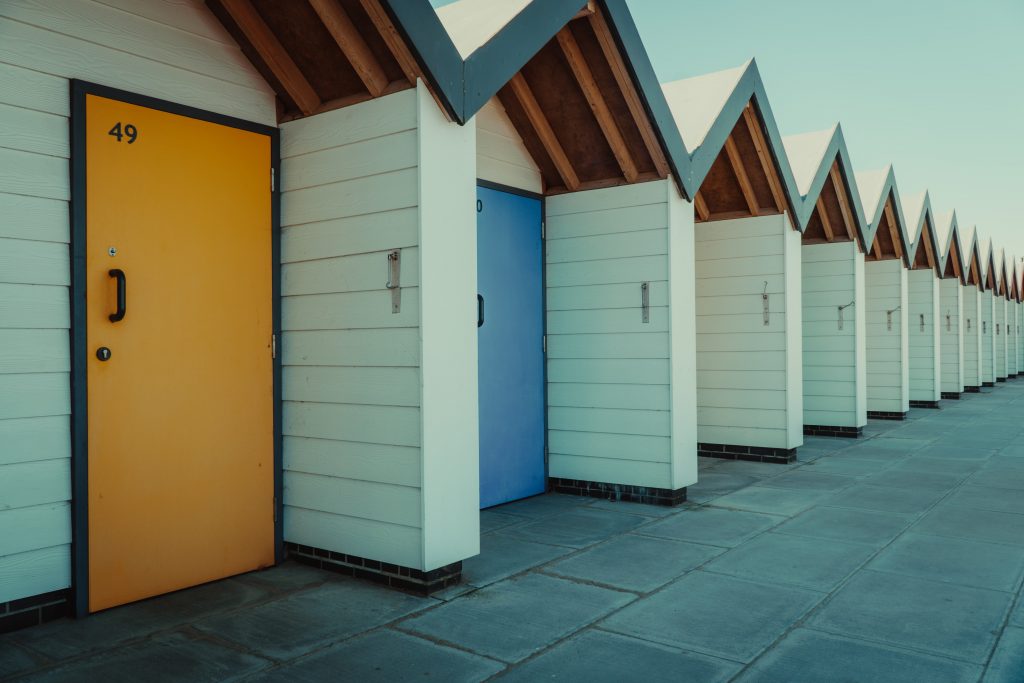 Although the beach huts along Swanage's promenade are available to rent for beach days over the summer, during winter they're given a new lease of life thanks to Artisans on the Beach. For the last few years, the Shore Road Beach huts have played host to pop-up art shops and galleries run by local artists and creatives.
Next dates: TBC. Keep an eye on the Facebook Page for more dates!
11. Hit the Water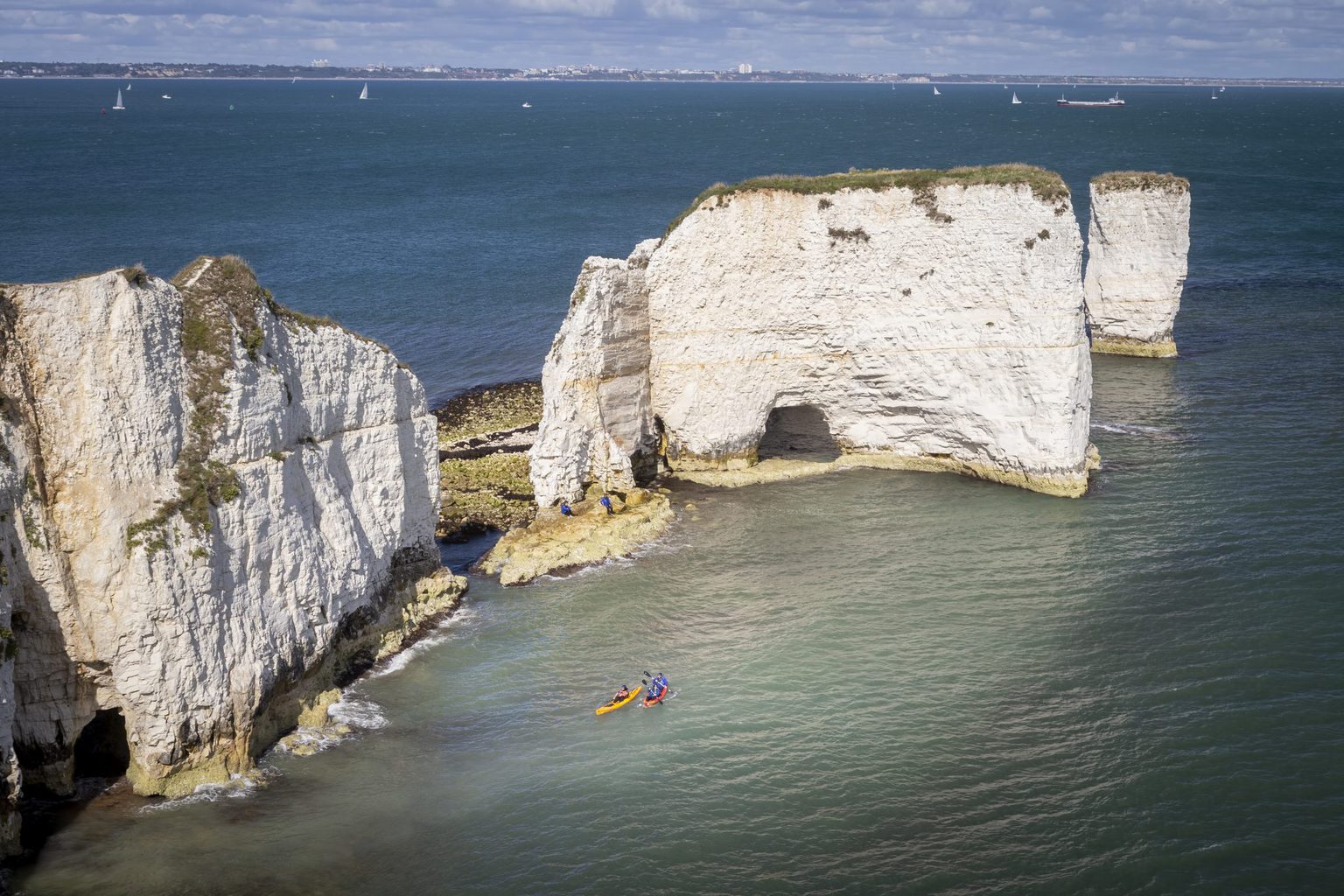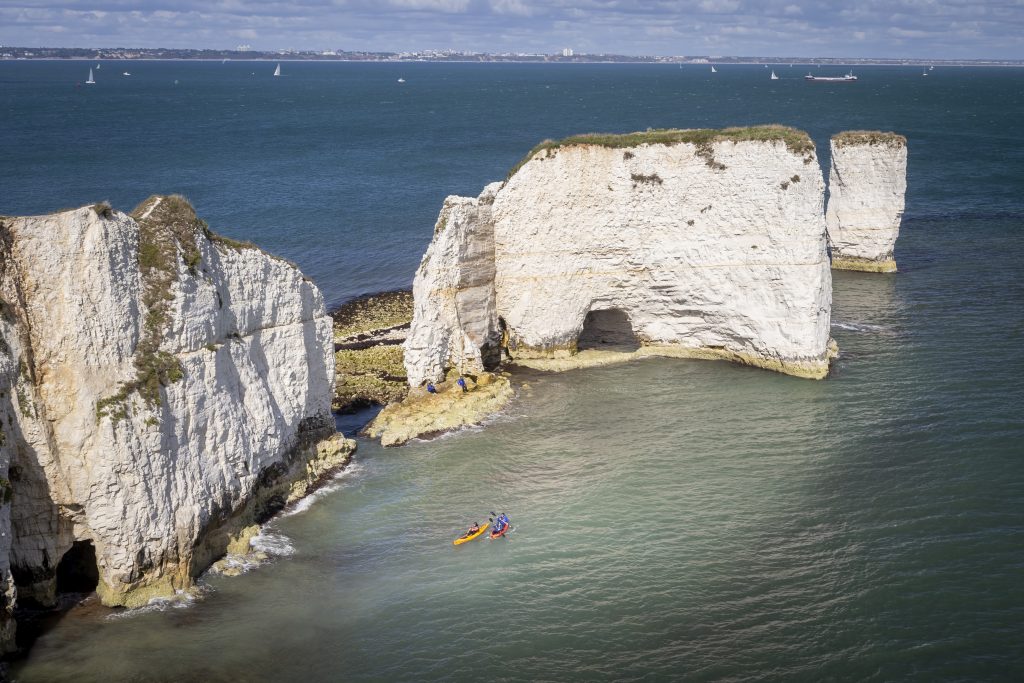 You can't visit Swanage without hitting the water. Whether it's for a little sea-bathing, or for something more adventurous, there are loads of ways to enjoy the sea.
You can rent kayaks and pedal-boats on the main beach for a small charge. Local company H2O Adventures offers kayaking and canoeing tours, as well as courses. This is a really fun way to make the most of the calm water of the bay – and you can even get out along the Jurassic Coast for a whole different viewpoint of the cliffs. Land and Wave also offer paddleboarding sessions in Swanage Bay, another fab way to get out on the water.
12. Visit the Home of Chococo
Multi-award-winning chocolatiers Chococo hail from Dorset's Jurassic Coast. The company was set up right here in Swanage by husband & wife team Andy & Claire Burnet. And although they now enjoy national recognition, with shops across the country, they certainly haven't forgotten their roots!
You can visit the original Chocolate House in Swanage to indulge your sweet tooth. The on-site cafe is perfect for relaxing with a hot chocolate and a yummy cake (or two!). Chococo also offer workshops, tastings, and parties in their chocolate kitchen opposite the shop.
13. Studland Beach and Nature Reserve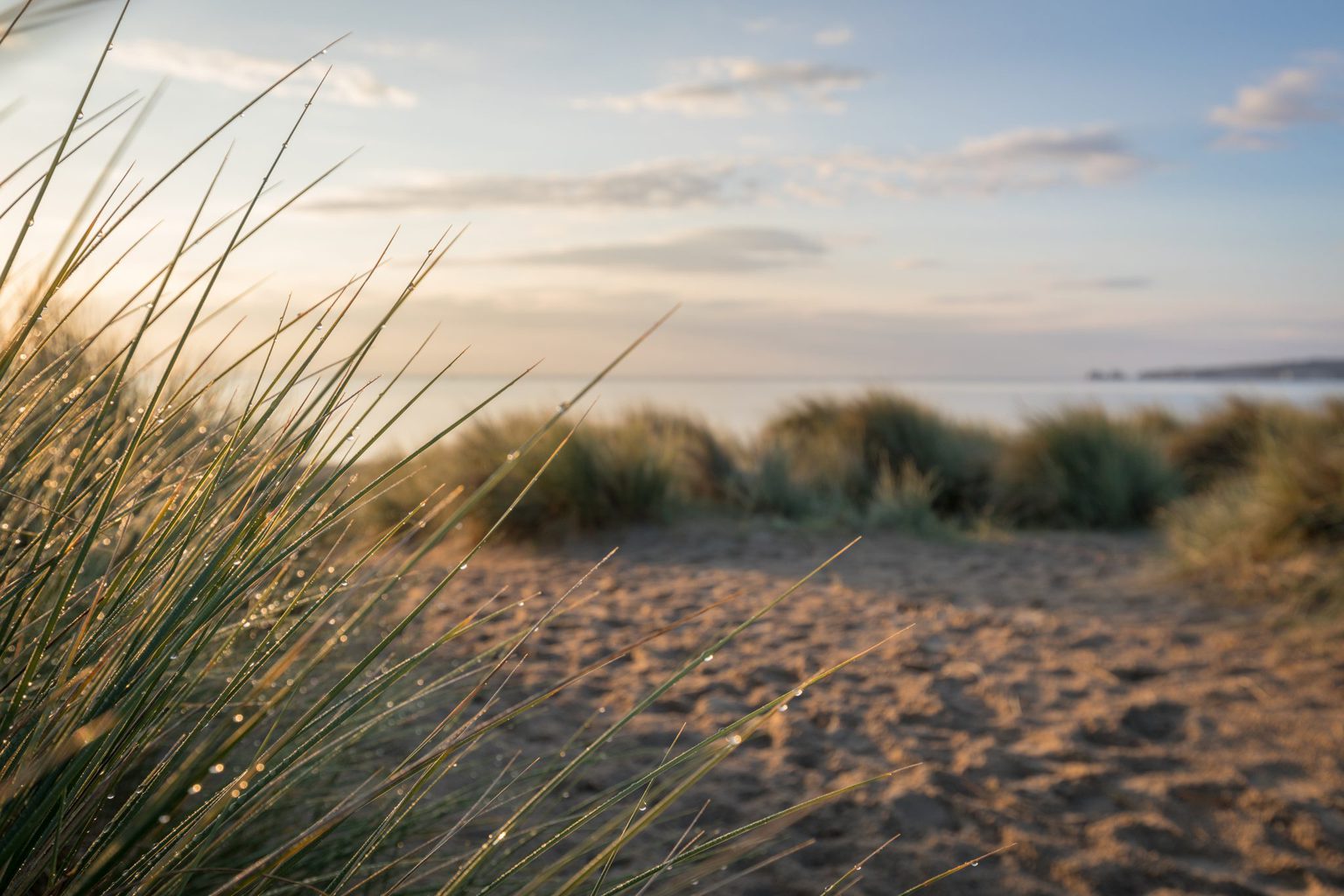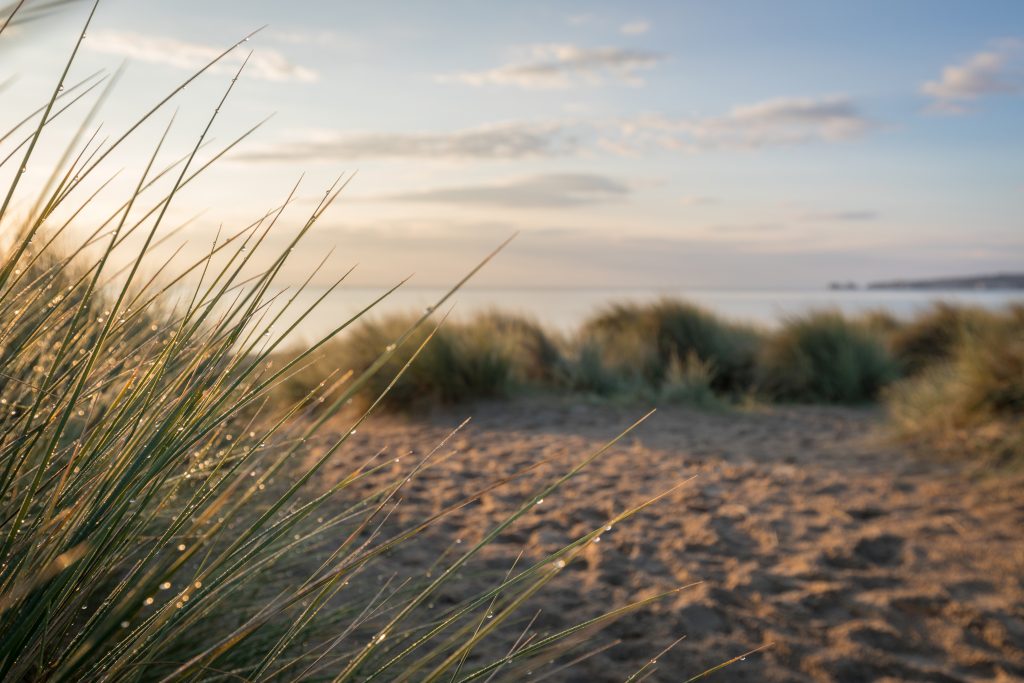 One of my personal favourite spots on the Isle of Purbeck is Studland Beach and Nature Reserve, which is just along the coast from Swanage. Protected by the National Trust, Studland boasts over 4 miles of sandy beaches, dotted with rolling dunes and drifting seagrasses.
As well as the beach, the national nature reserve is made up of heaths, wetlands, and woodlands. The area is a haven for native flora and fauna, especially the heathland behind the beach, which is home to all six species of native British reptiles.
14. Burngate Stone Carving Centre
The Isle of Purbeck has a long history of quarrying rock, including the famous local Portland Limestone used by Christopher Wren in the construction of buildings like St Paul's Cathedral. So the coastline outside of Swanage is dotted with historic quarries.
Just up the road from the town, the Burngate Stone Carving Centre draws on this rich heritage. The centre provides facilities and expert tuition for traditional stone carving skills. They also offer a range of courses, regular exhibitions of sculpture, and a variety of family activities during the school holidays.
15. Pitch and Putt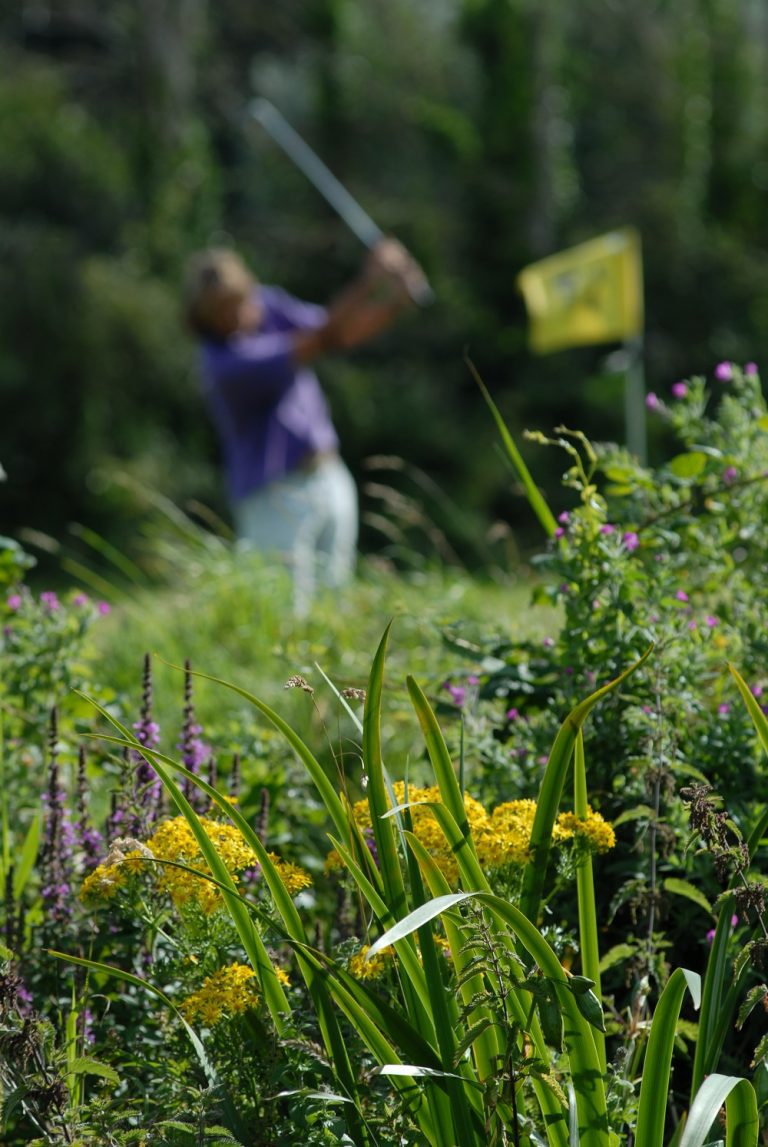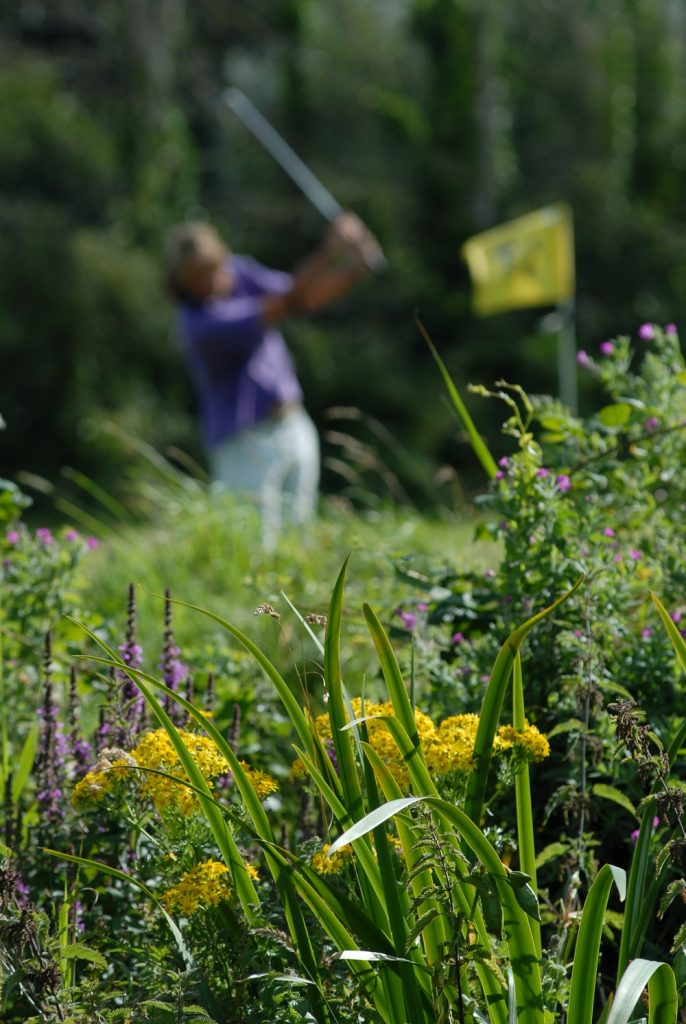 Seaside resorts and pitch and putt golf seem to go hand in hand. And Swanage offers two superb courses for you to choose from…
Swanage Beach Gardens are a popular outdoor area boasting a Bowling Green, Tennis Courts and a Basketball Court, as well as an 18-hole putting green!
Then there's Swanage Golf Games, an 18-hole pitch and putt set within the 16 acres of Kirkwood Park. Alongside the pitch and putt, they also offer football golf and frisbee golf – perfect if you want to try something a bit different.
16. Play in the Arcades
You can't beat an old-school arcade at the seaside! This has always been one of my favourite things to do in Swanage, and there are several to choose from. Cheesy? Yes! But it's a great way to while away a bit of time, especially if the weather takes a turn for the worst.
17. Swanage Museum & Heritage Centre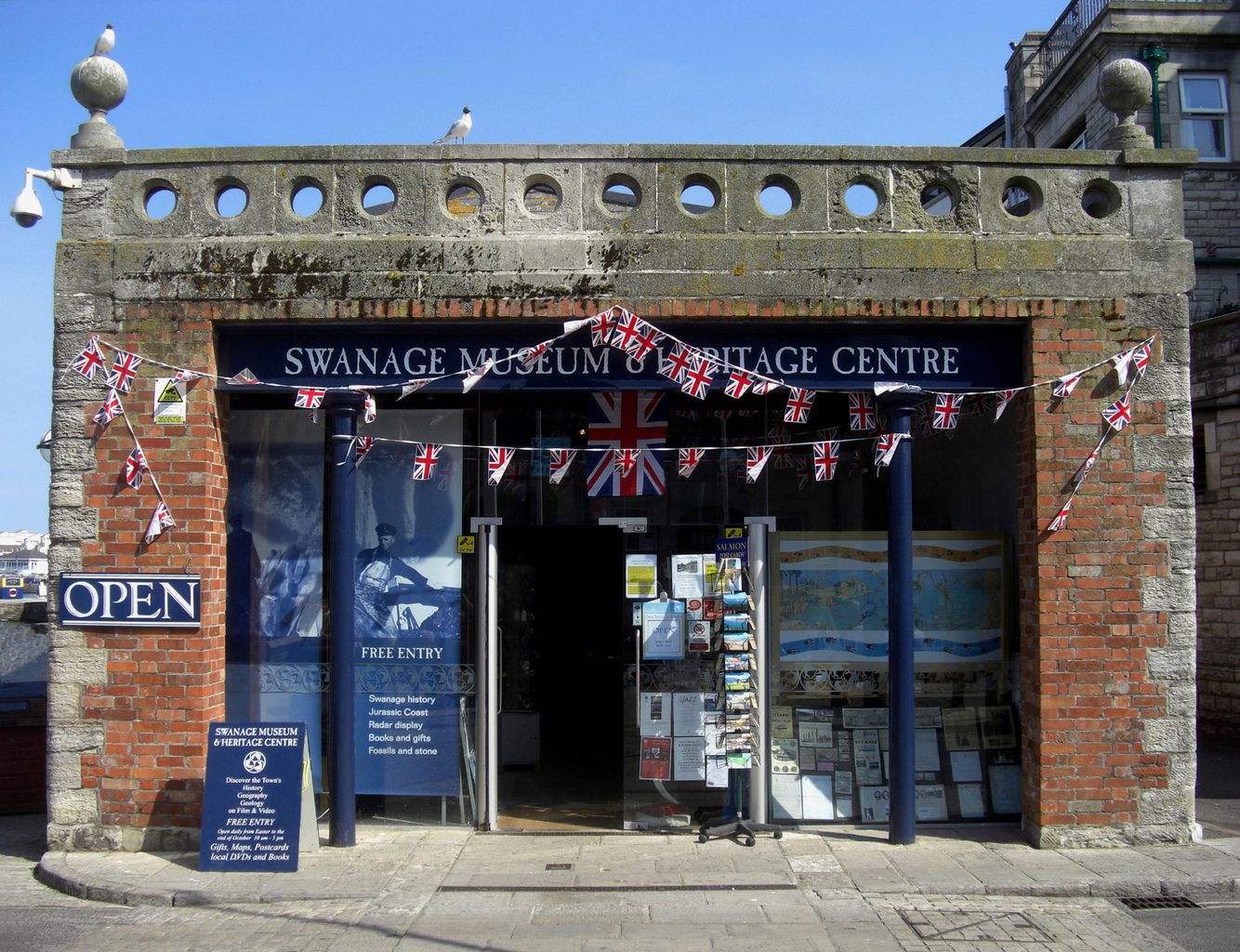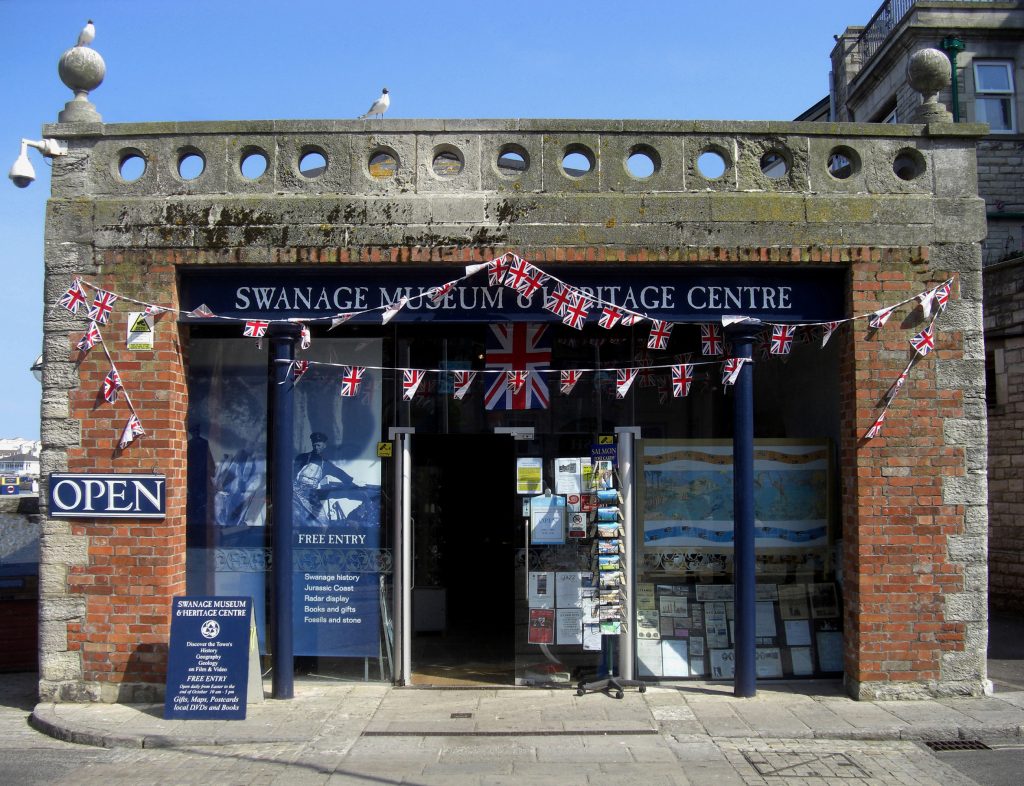 Last but not least, we have the Swanage Museum and Heritage Centre. This is one of the best things to do if you're interested in learning a little more about the local history of the area. As well as the history of the town, there's a focus on the geology and geography of the surrounding area.
The museum is free, but is run by volunteers and totally dependent on donations. So be sure to offer a little something, or spend some money in the gift shop, which has a great range of locally made crafts.
Are there any other great things to do in Swanage Dorset that I've missed from this post? Scroll down to leave a comment!