Some posts on this site contain affiliate links. If you book or buy something through these links, I earn a small commission (at no extra cost to you). Take a look at my privacy policy for more information.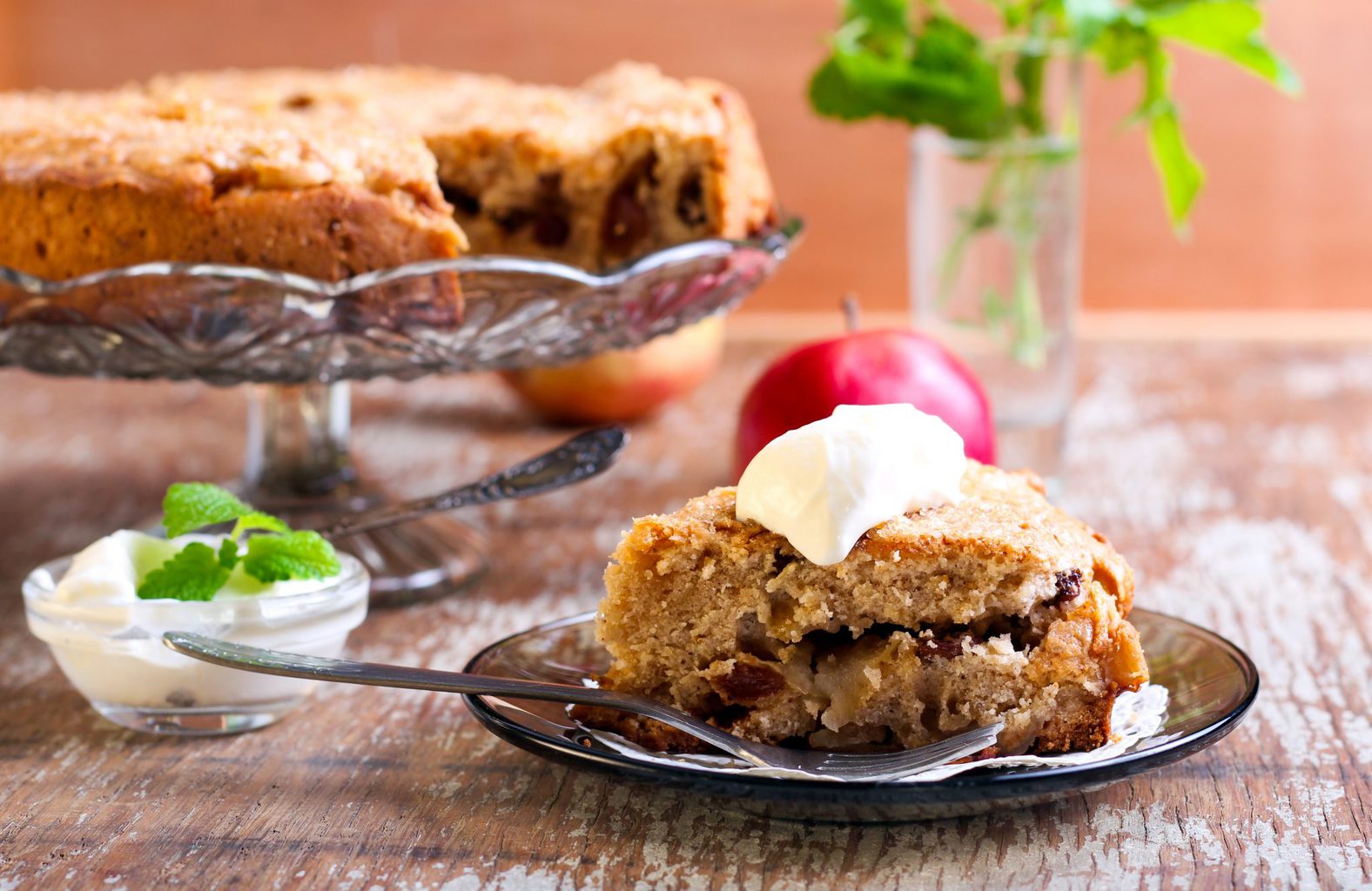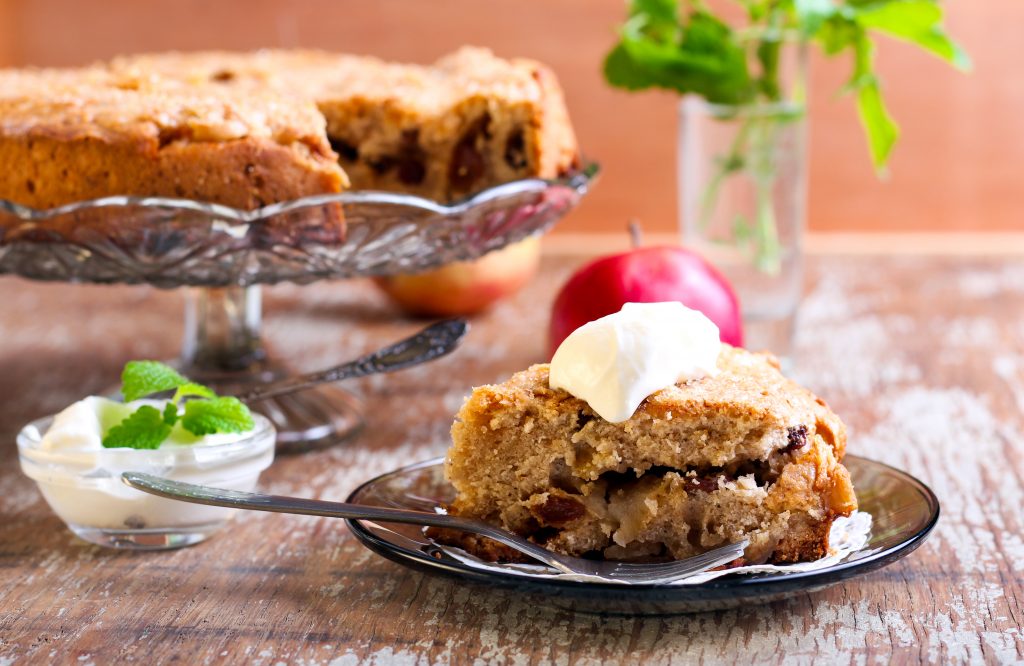 There are loads of amazing Dorset food festivals throughout the year! Beer festivals, cheese festivals, even the infamous Dorset Knob Throwing Festival… there's plenty to keep you busy! These events are always my favourite way to delve into the local culture (and flavours) of the county.
With loads of amazing local produce – from seafood to cheeses to awesome beers and ciders – Dorset has a lot of good stuff to celebrate. Which is probably why we have so many festivals and fairs focused solely on food.
RELATED POST: 30 Dorset Festivals – Dates for your Diary
Some are more general, while others focus on a very specific food type. Keep scrolling to see this year's lineup of awesome foodie events for your calendar…
Update Nov 2022: We have begun updating this post with next year's dates, and will continue to update things as we get more info.
dORSET FOOD FESTIVALS: January – April
Dorchester Beerex
Dates: 3rd-4th February 2023
Location: The Corn Exchange, Dorchester High East Street, Dorchester
Tickets from: TBC (includes your first pint and a pint glass)
This year will be the 34th Dorchester Beerex – a beer festival that has raised over £200K for charitable causes to date! Last year's event had 80 real ales and 21 ciders/perries, with food available at all sessions and live music during the Friday and Saturday evening sessions. Expect this year's to be similar – more details to be shared soon.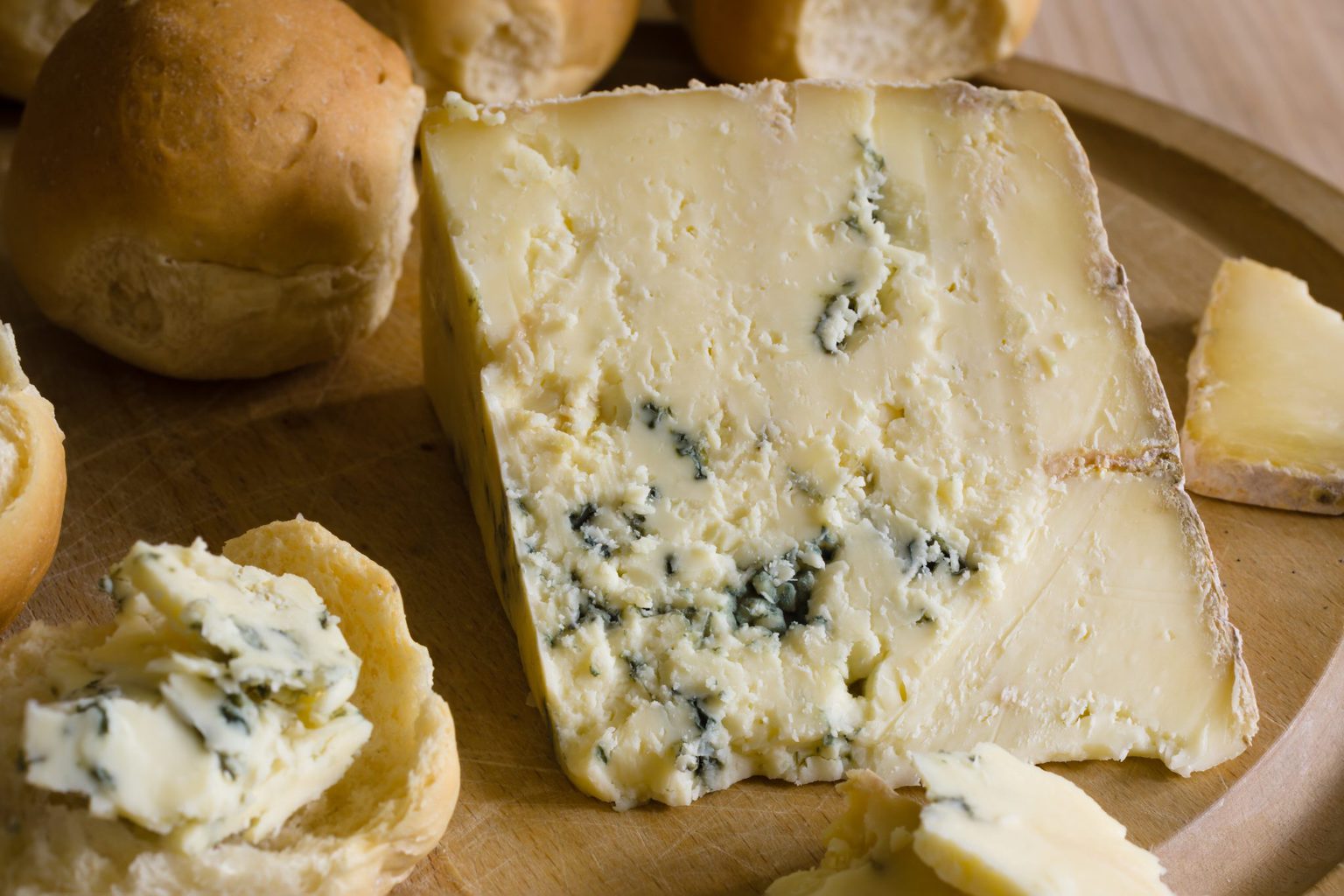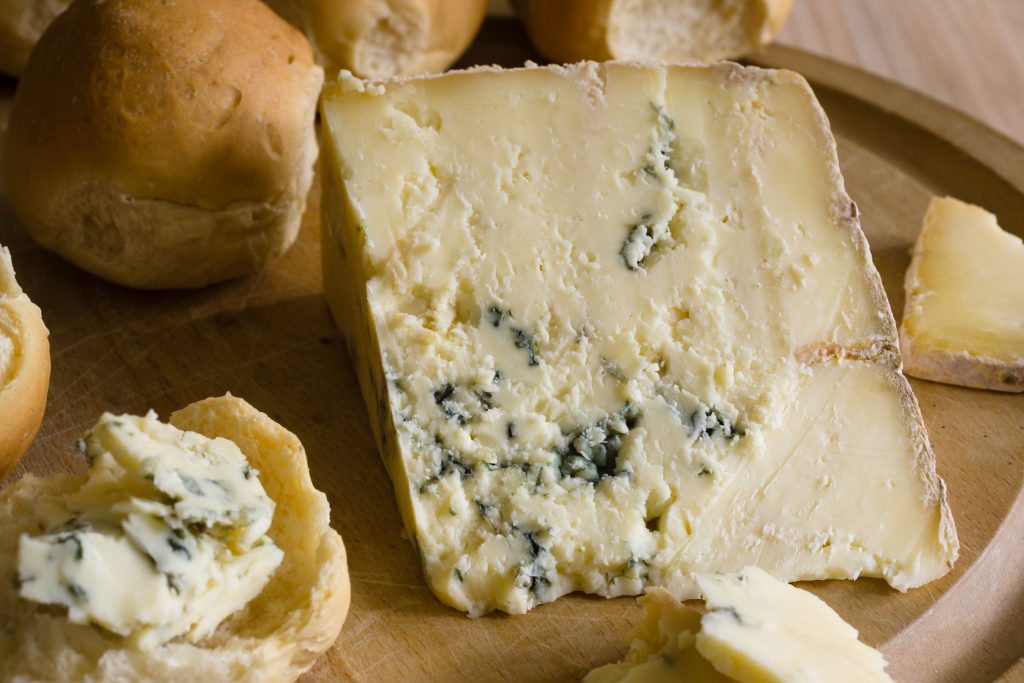 Lyme Regis Beer Festival
Dates: TBC
Location: Marine Theatre, Church St, Lyme Regis DT7 3QA
Tickets from: £5
Head to the seaside for the Lyme Regis Beer Festival, which usually kicks off the season of Dorset food festivals. Normally healed across the Easter Weekend, the Marine Theatre plays host to a great lineup of local beers – as well as musical talent!
There are dozens of cask ales and kegged beers on offer, all of them locally produced in Dorset, Devon and Somerset. Line your stomach with some of the excellent local street food and sip your way through as many of the beers as you fancy. All whilst listening to an eclectic mix of music ranging from Irish, to reggae, to sea shanties – even a brass band!
RELATED POST: 21 Things to do in Lyme Regis
Abbotsbury Food Fair
Dates: TBC
Location: Abbotsbury Subtropical Gardens, Buller's Way, Abbotsbury, Weymouth DT3 4LA
Tickets from: £5 (includes entry to the Subtropical Gardens which is normally £12.50)
The Abbotsbury Food Fair is in one of the more unique settings on this list, hosted within the grounds of the stunning Abbotsbury Subtropical Gardens. It's run in conjunction with Dorset Food & Drink, so you know you're in for a real foodie treat. Surrounded by the spring foliage and dazzling blossoms of the gardens, you can explore over 30 stalls of local produce.
RELATED POST: 8 Dorset Vineyards to Visit for Tours and Tastings
DORSET FOOD FESTIVALS IN MAY
Dorset Knob Throwing Festival
Dates: TBC
Location: Old School House, Cattistock, Dorchester DT2 0JH
Tickets from: £5
No one, old or young, seems able to resist a snigger at the name of the infamous Dorset Knob Throwing Festival. Although the name lends itself to all kinds of puns and childish giggling, a Dorset Knob Biscuit is actually a kind of bread roll produced by the local Moore's Biscuit company.
Knob Throwing is the highlight of the festival – anyone can enter and attempt to break the 29.4m record set by Gent Dave Phillips in 2012. But you'll also find food stalls brimming with local produce, music, entertainment, and workshops such as knob painting (not even joking!). There's even a Knob Eating Challenge. I promise I'm not making this up!
READ MORE: 25 of the Best Things to do in Dorchester
Shaftesbury Food and Drink Festival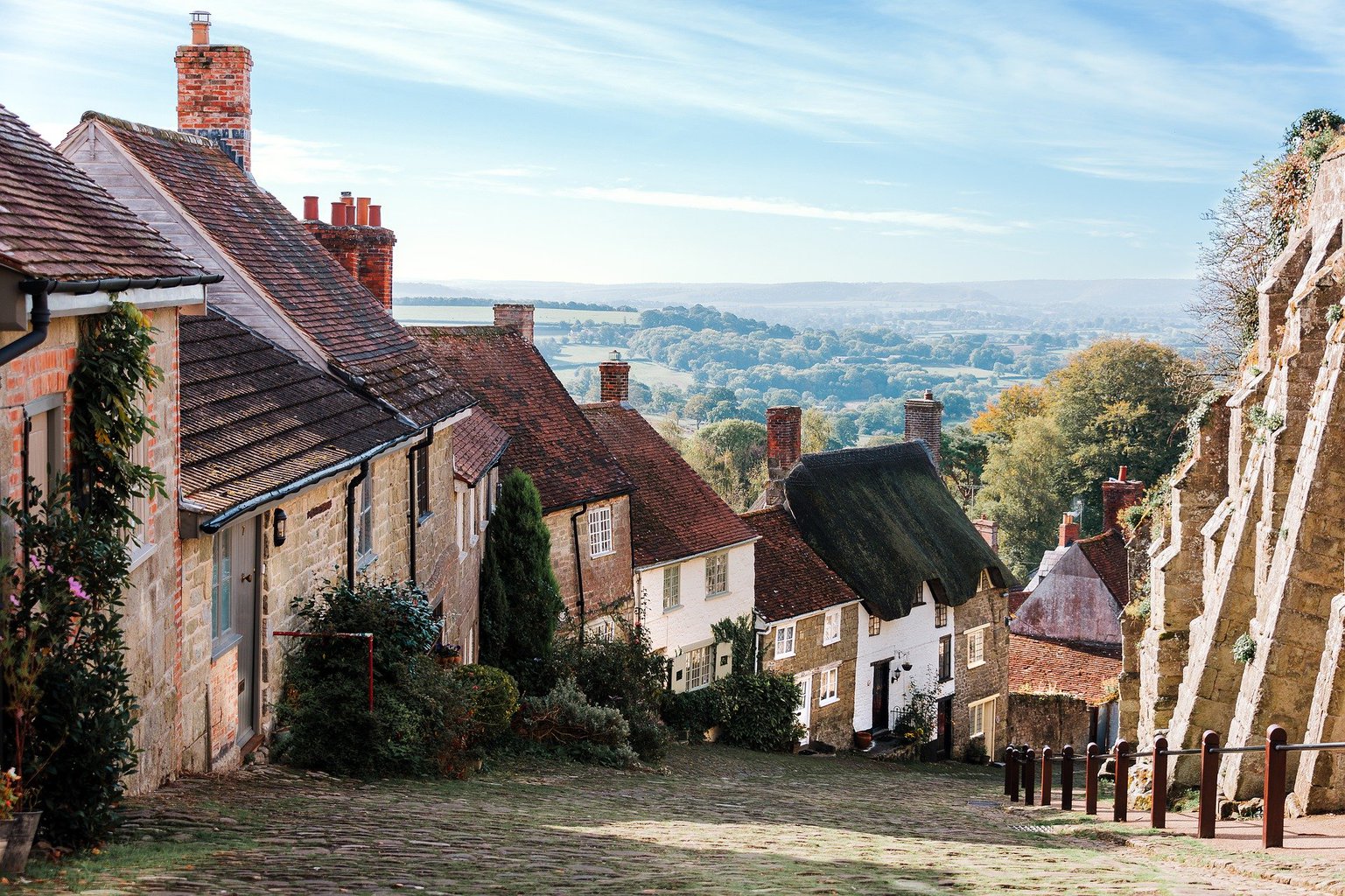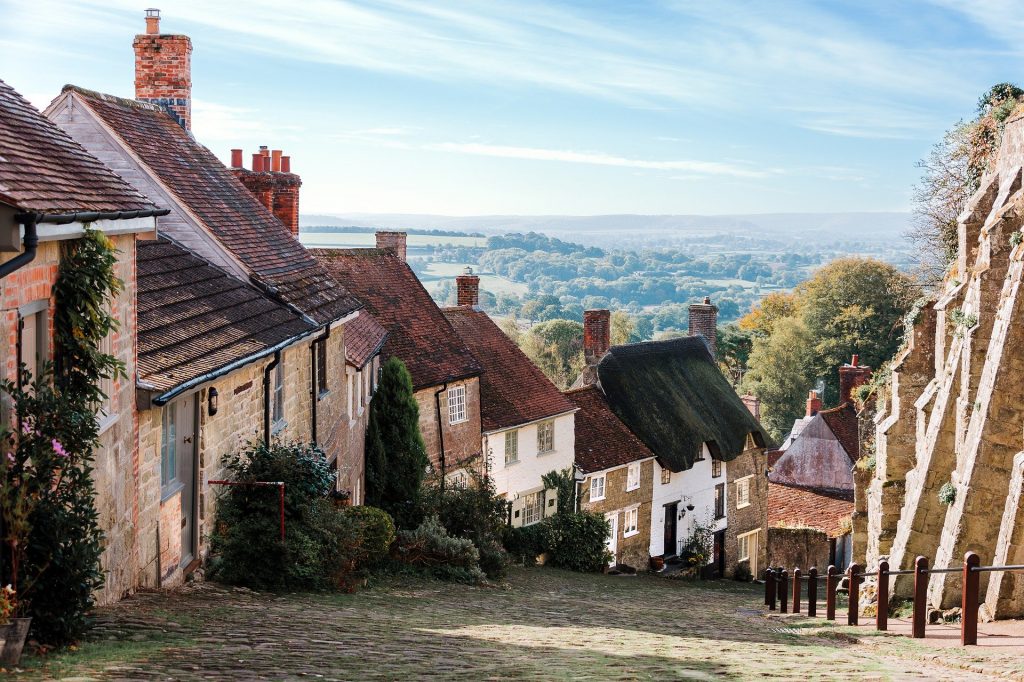 Dates: 7th May 2023
Location: High Street, Shaftesbury
Tickets from: Free
This excellent Dorset food festival is held in the beautiful village of Shaftesbury. Shaftesbury Food and Drink Festival will have around 100 stalls, demonstrations from both local and well known chefs and many street entertainers
The centre point is the slightly bonkers tradition of the Gold Hill Cheese Run. Participants must carry (or roll) a wheel of locally-made cheese up the famously picturesque (and very steep) Gold Hill. The cheeses can be up to 35cm (14″) in diameter, so they are pretty hefty. Which makes them incredibly awkward to get up a hill!
Spring Tide Food Festival Dorset
Dates: TBC
Location: Hive Beach, Burton Bradstock (next to Burton Beach National Trust Car Park)
Tickets from: £2.50
Another of my favourite foodie events, the Spring Tide Food Festival at Burton Bradstock takes place overlooking the beautiful Hive Beach. My top tip would be to park in neighbouring West Bexington and walk the coastal path along the beach, then up and over the cliffs, to get to Burton Bradstock.
It's a lovely walk and a great way to work up an appetite. The festival itself is another celebration of local produce. It's quite small, but there's a great selection of food and drink – and the atmosphere is always fantastic.
READ MORE: 11 of the Prettiest Villages in Dorset
Mudeford Seafood Festival
Dates: TBC (usually May bank holiday)
Location: Mudeford Quay, Christchurch, BH23 3NT
Tickets from: Free
Dorset is famous for its stunning coast, so it makes sense that we can boast some seriously top-quality seafood.
The Mudeford Seafood Festival is an awesome three-day event that truly makes the most of our amazing seafood scene. Featuring live demos, local musicians, and an old-school funfair, as well as over 60 stallholders serving up locally sourced food and drink, this event is a must for foodies.
Christchurch Cheese & Chilli Festival
Dates: 20th-21st May 2023
Location: next to Bournemouth Airport, Hurn, Christchurch, Dorset, BH23 6AD
Tickets from: £4.24
According to the website, the Cheese and Chilli Festival is "the only show in the UK which celebrates both Cheese and Chilli within a family festival setting". It tours several locations throughout the country but kicks the season off right here in Dorset.
There are 70-100 traders at each show, as well as rides and family-friendly entertainment. Of course, chilli and cheese are front and centre of the event. There's a chilli sauce competition, a chilli eating competition – even a "man vs food" challenge!
DORSET FOOD FESTIVALS IN JUNE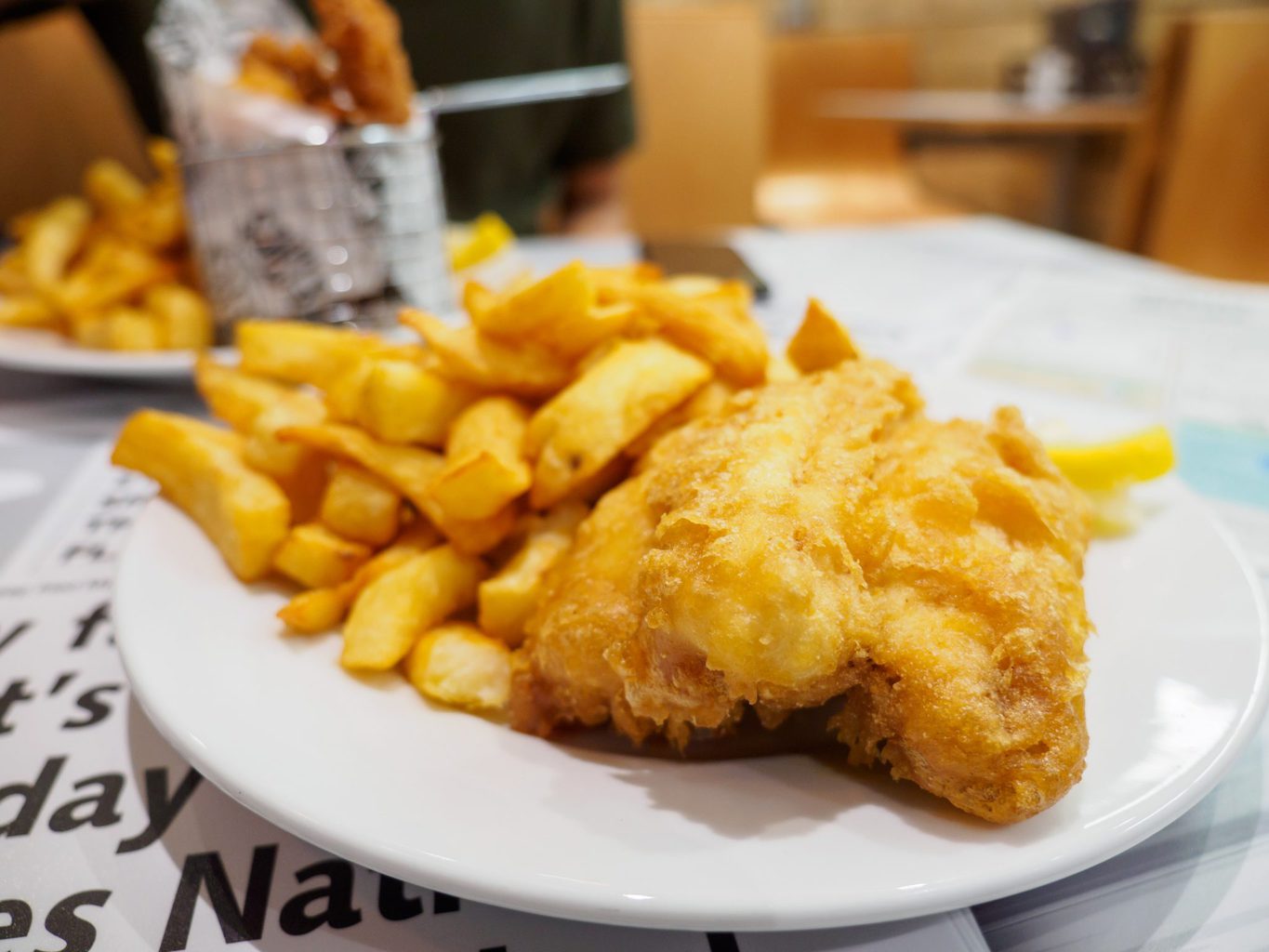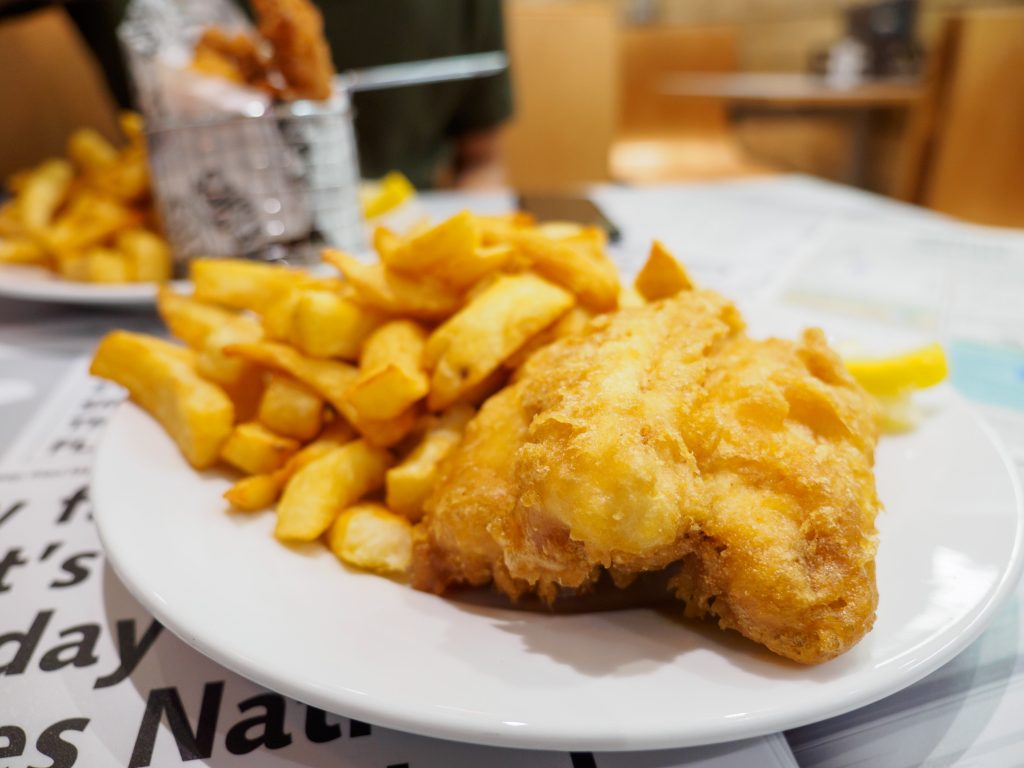 Christchurch Food Festival
Dates: 2nd-5th June 2022
Location: High Street, Christchurch
Tickets from: Free
Christchurch Food Festival is one of my personal favourites. This 3-day event takes over the centre of Christchurch to celebrate locally made food and drink. It's free to attend and packed with stalls from local food and drink suppliers.
Poole Seafood Festival
Dates: 3rd-5th June 2022
Location: Poole Quay
Tickets from: Free
Held across Jubilee Weekend this year on Poole's historic quay, the Poole Seafood Festival is Dorset's only free seafood festival. This is three days celebrating the best in local seafood, produce as well as plenty of live music all weekend!
READ MORE: Things to do in Poole
Swanage Fish Festival
Dates: 18th-19th June 2022
Location: Prince Albert Gardens, Swanage, BH19 2AR
Tickets from: Free
Back to the seafood again now with the Swanage Fish Festival. This annual event is a tribute to the town's long-running heritage of fishing and the sea. It's held in the Prince Albert Gardens, overlooking the beautiful bay.
There are lots of stalls offering a huge array of fish, including both locally sourced and more exotic fare. Whether you're after a classic fish n' chips, or champagne and oysters, there's something for every seafood lover!
RELATED POST: 17 of the Best Things to do in Swanage
Highcliffe Food & Arts Festival
Dates: 11th-12th June 2022
Location: Highcliffe High Street (Lymington Road)
Tickets from: Free
The Highcliffe Food and Arts Festival is a two-day event focusing on both local and regional food, drink, and art. With arts and crafts on sale, as well as plenty of musical and other entertainment, this is a brilliant way to enjoy the local culture.
And, of course, there's plenty of great food too! Expect celebrity chefs, cooking demonstrations, and a huge array of stalls selling products from local food producers and independent restaurants and retailers.
Bridport Food Festival
Dates: 12th-24th June 2022
Location: Askers Meadow, Bridport, Dorset, DT6 4SB
Tickets from: £3.50
A week-long event promoting local food and drink, as well as healthy, sustainable eating, The Bridport Food Festival is full of local flavours and produce. With cookery demonstrations, baking competitions, and a beer festival, there's plenty to excite the senses. There's also a children's marquee packed with free hands-on cooking and play sessions. So this event is perfect for families.
Upton House Food and Drink Festival
Dates: 24th-26th June 2022
Location: Upton Country Park, near Poole
Tickets from: £2
Expect live music, rides, and dozens of food and drinks stalls serving up some of the best Dorset produce from this fab festival. Upton Food Festival is held in one of the most spectacular settings imaginable, too. The festival is held on the lawns in front of Upton House, a striking country manor house, and surrounded by the country park's extensive gardens and parkland. Beautiful!
Dorset Beer Festival
Dates: TBC
Location: Hall & Woodhouse Brewery, Blandford St Mary, Blandford Forum DT11 9LS
Tickets from: £10 (includes glass/mug, programme and 6 drinks tokens)
Another exceptional beer festival is the Hall & Woodhouse Beer Festival. It's run by one of the most popular breweries in Dorset – the producers of Badger Beers – at their brewery in Blandford Forum. Expect hot food, live music, entertainment, and – of course – a great lineup of real ales, ciders, and perries. It's a great community event showcasing one of my favourite local producers.
JULY FOODIE EVENTS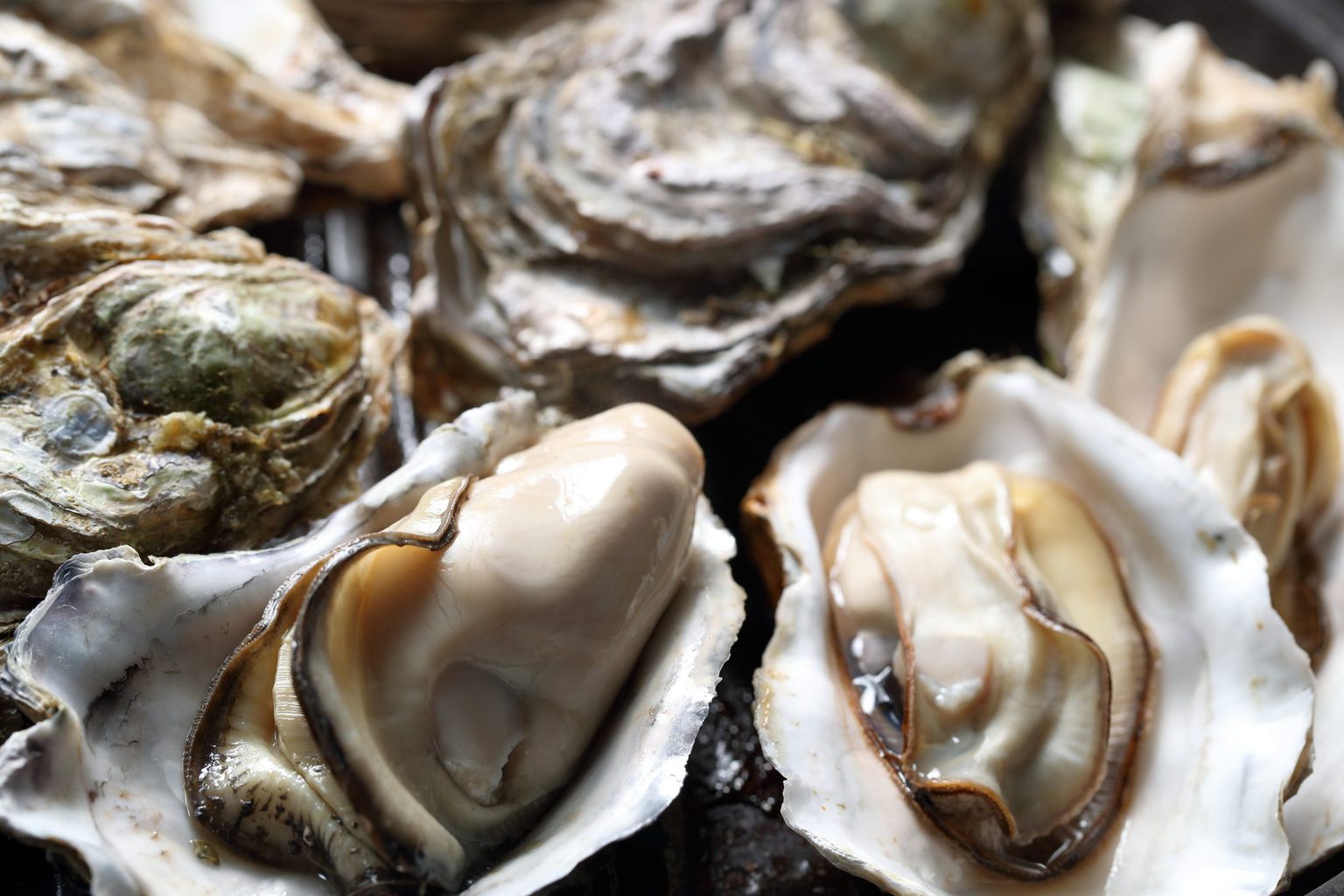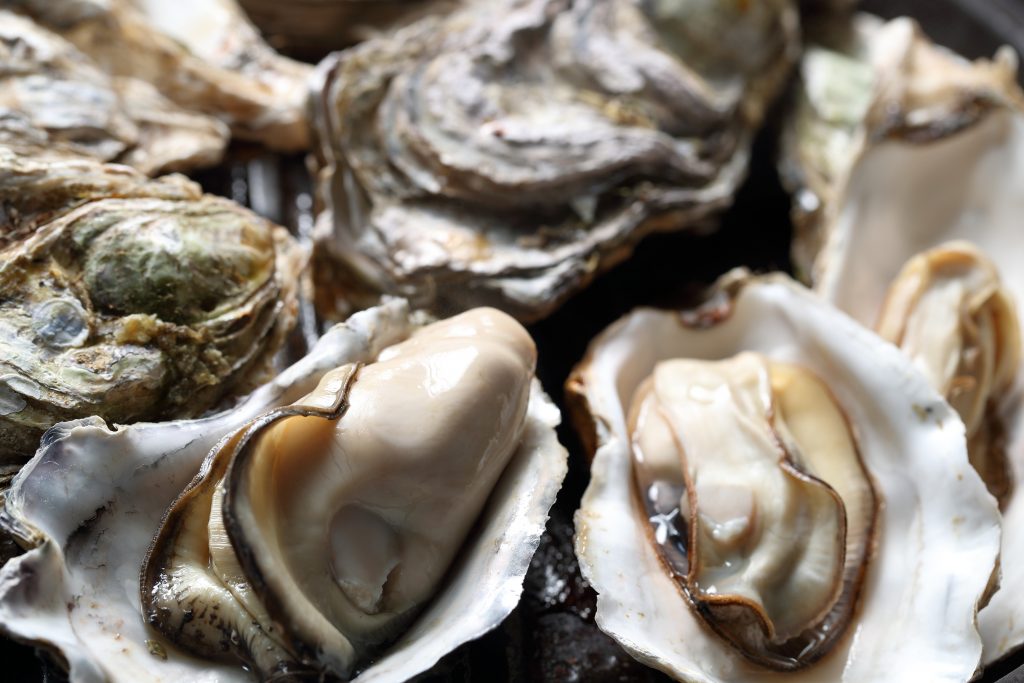 SouthCider Festival
Dates: 1st-3rd July 2022
Location: Bredy Farm, Bredy Ln, Burton Bradstock, Bridport DT6 4ND
Tickets from: £15
Looking for a proper, overnight festival, complete with camping? The SouthCider Festival offers exactly that. You can come for the day, or bring a tent and camp for the weekend to really make the most of it!
They even offer a glamping package, staying in luxurious bell tents! The event itself is a celebration of local cider, held on a family-run farm nestled in the rolling hills of West Dorset. There's a packed lineup of music, featuring local favourites as well as talent from around the world.
Weymouth Food Festival
Dates: 30th-31st July 2022
Location: Lodmoor Country Park, Preston Beach road, Weymouth, DT4 7SX
Tickets from: £5 adults, £2 children
Brand new last year, the Weymouth Food Festival is a brilliant new addition to the Dorset food festivals calendar!
There will be over 60 food, drink, arts and retail craft stalls to explore, as well as a hot food court.
On top of that, the festival has tons of great entertainment lined up, including a live music stage, companion dog shows, circus skills workshop, bubble parties, cooking demonstrations from our 'Comedy Chef duo', a chocolate eating competition, dance performances, free 3D art workshop plus a children's fun fair.
READ MORE: A Local's Guide to Weymouth Dorset
AUGUST EVENTS
Great Dorset Chilli Festival
Dates: 6th-7th August 2022
Location: Stock Gaylard Estate, Sturminster Newton, DT10 2BG
Tickets from: £7.50 adult and £3 child (when bought online)
The Great Dorset Chilli Festival has everything a chilli enthusiast could want! Expect stalls selling everything from sauces and chilli jams to chilli fudge and chilli cider.
It's not just chilli, though! Now in its 11th year, this is a top-notch food festival with stalls covering charcuterie, cheese, gin, ceramics, ice cream, jewellery, brownies, olive oils, dressings and more.
There are also bands, buskers, mariachi, a chilli cook-off competition, chilli-eating competitions, falconry, beer tent, cider tent, gin bar, street food, cooking demonstrations, bouncy castles, and more!
Dorchester Cider Festival
Dates: 20th August 2022
Location: The Borough Gardens, Dorchester, DT1 1RG
Tickets from: Free
Held in the Victorian Park of the Borough Gardens, The Dorchester Cider Festival features over 75 ciders from local and national suppliers. There's also hot and cold food, live music from local artists, and entertainment to keep the kids occupied as you sample your way through some of the best ciders in Britain!
READ MORE: 20 of the Best Places to Eat in Dorchester
Fantastic Food Festival at Upton Country Park
Dates: Postponed due to unforeseen circumstances
Location: Upton Country Park, near Poole
Tickets from: £10 adult (under 18s free)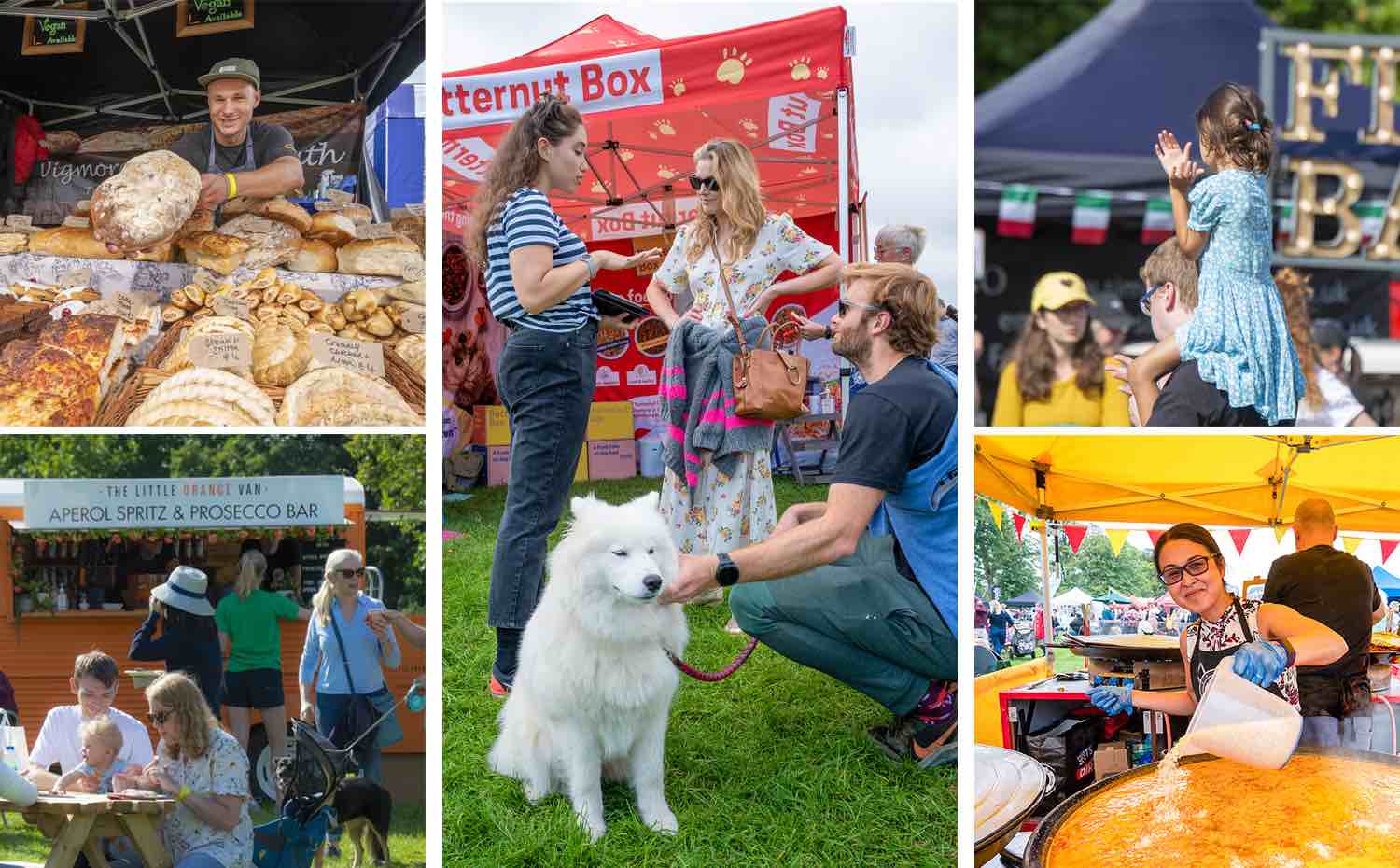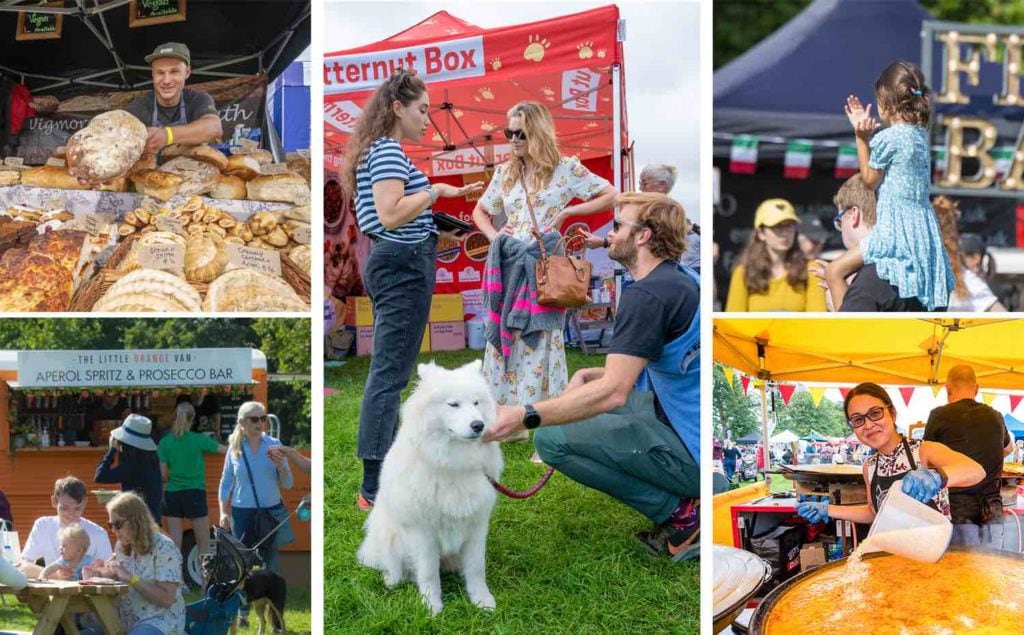 During the August Bank Holiday (Saturday 27th August – Monday 29th August 2022) Upton Country Park in picturesque Poole will host the third Fantastic Food Festival this summer. A new venue for this year, expect a gastronomic weekend packed with interactive masterclasses and experiences from a passionate community of talented food and drink experts and celebrity chefs.
Situated on the front lawn, with the stunning backdrop of this grand Grade II listed Georgian House, the festival will be an opportunity to celebrate delicious regional and national produce from a diverse selection of stallholders with plenty of entertainment for all the family.
SEPTEMBER DORSET FOOD FESTIVALS
HIX Oyster Celebration
Dates: 3rd September 2022
Location: The Oyster & Fish House, Cobb Road, Lyme Regis, Dorset DT7 3JP
Tickets from: Free. Food and drink tokens will be available to purchase on the day, with oysters from £1 each.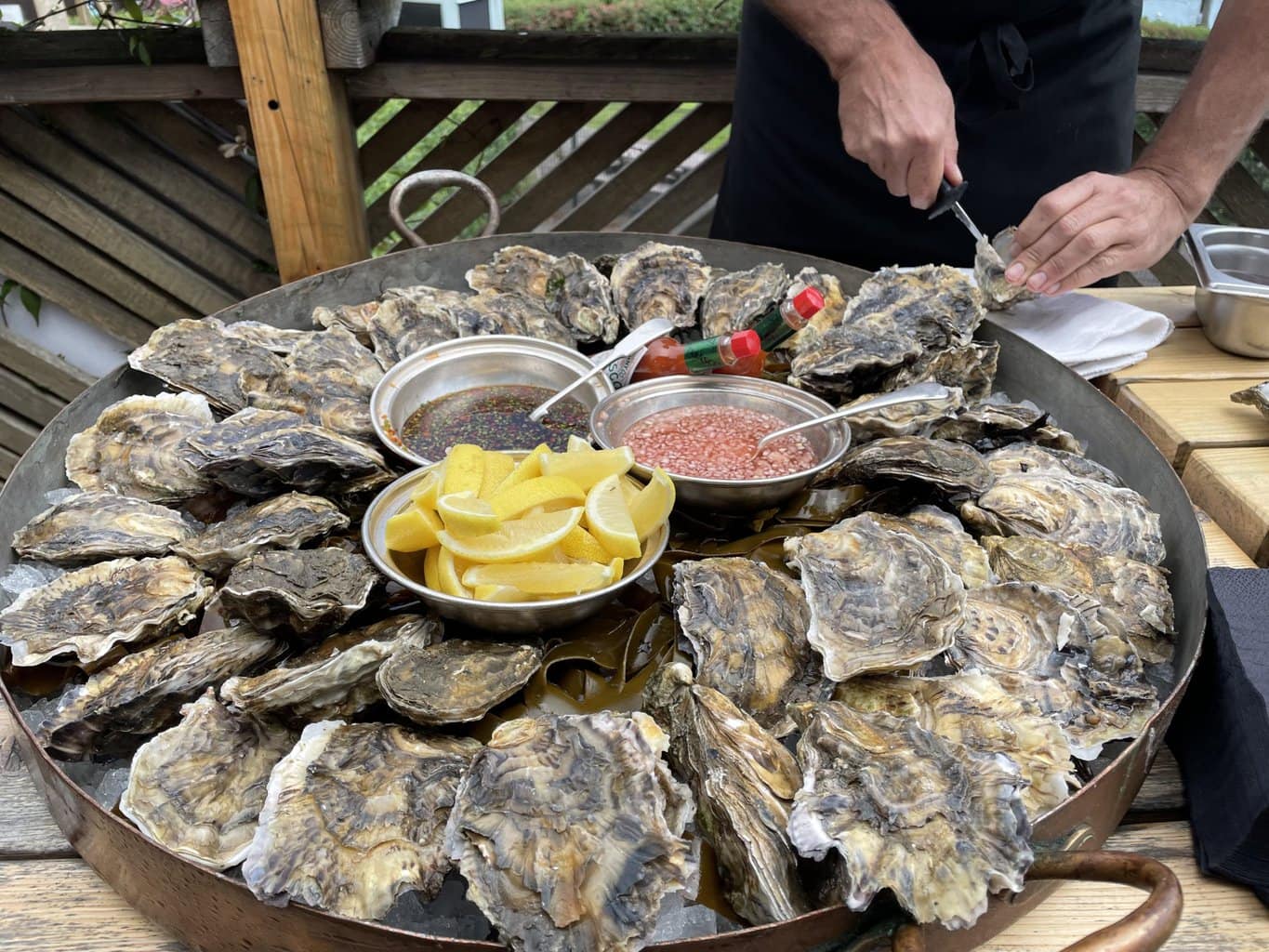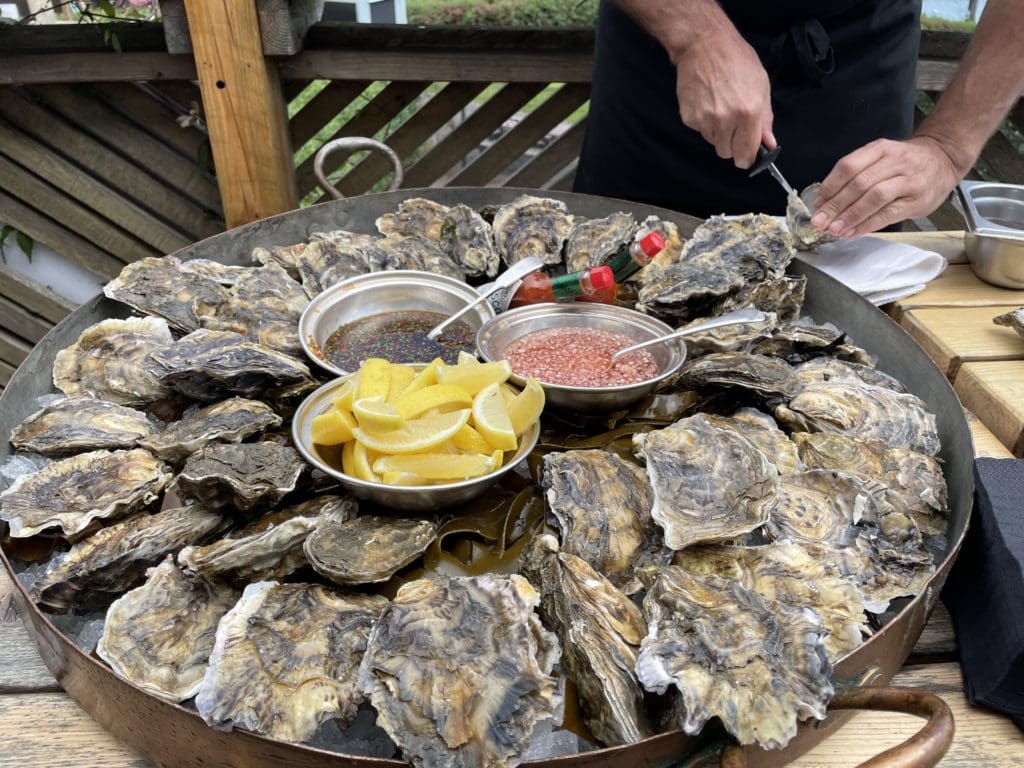 Mark Hix MBE will kick off the beginning of the native oyster season with the official HIX Oyster Celebration, an all-day event honouring the life and times of the oyster on the Deck of The Oyster & Fish House in Lyme Regis.
Mark and his guests will host a series of talks and tastings exploring the heritage of the great British mollusc. Guests will discover oysters from around the South West of England and enjoy them paired with an array of local drinks. In addition to the oyster extravaganza, Sally's Fish Camp will serve up a short menu of her favourite shellfish dishes throughout the day.
SEAFEAST Dorset Seafood Festival
Dates: 10th-11th September 2022
Location: Weymouth Harbour, Weymouth DT4 8BG
Tickets from: £7
The annual Dorset Seafood Festival on Weymouth Harbour is my FAVOURITE Dorset food festival event. In fact, it's one of my favourite events of the year! The festival is a celebration of local seafood – as well as lots of other incredible produce from around Dorset.
There's usually plenty of fizz flowing alongside the delicious food. Don't miss the chance to have champagne and oysters on the harbourside overlooking the masts of yachts and fishing vessels. Stalls from local suppliers and independent restaurants line both sides of the harbour, while two stages offer live shows and cooking demos.
Sturminster Newton Cheese Festival
Dates: 10th-11th September 2022
Location: Sturminster Newton Recreation Ground, Sturminster Newton, DT10 1BY
Tickets from: £7 per adult
The Sturminster Newton Cheese Festival is a must for cheese lovers! It's held in the home-town of the famous Dorset Blue Vinney cheese, so this is a real celebration of local and regional cheeses.
It's a huge event with demos, music and entertainment, and street food – as well as heaps of stalls piled high with incredible local cheeses and cheese related products. With 25 cheese producers in attendance this year, you'll have no shortage of things to try. It's not just cheese these days, though. There are also dozens of local food suppliers, serving up everything from my favourite Dorset Conker Gin to local shellfish!
Foodies Festival Bournemouth
Dates: Not on in 2022
Location: NA
Tickets from: NA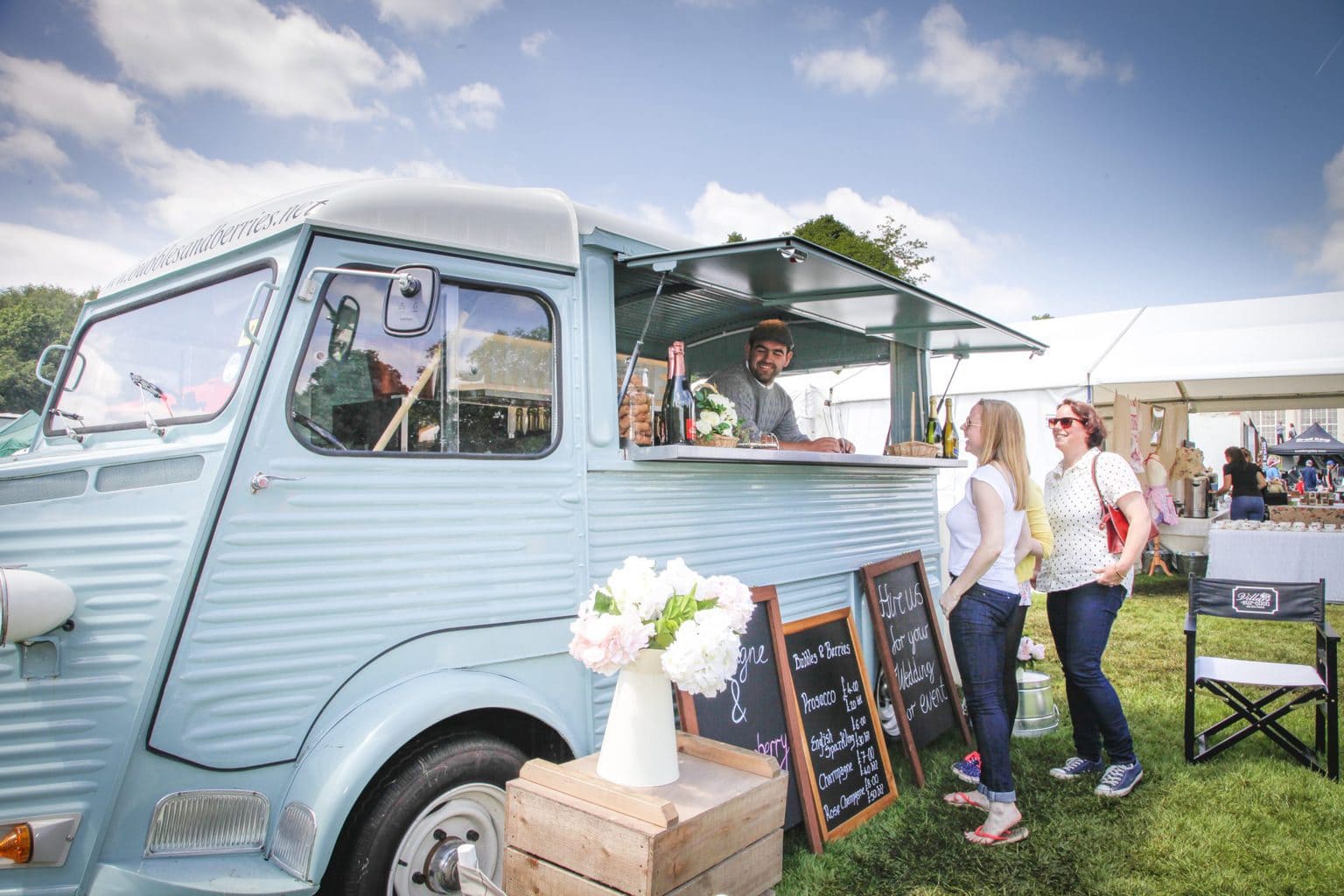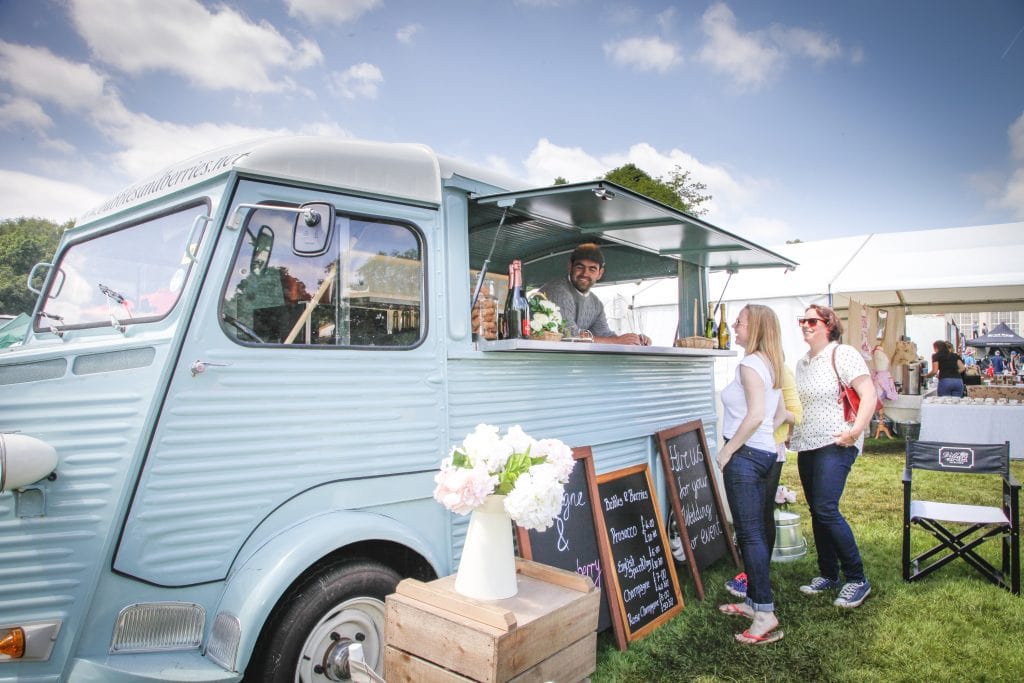 FOODIES FESTIVAL – the biggest gourmet food and drink touring festival in the UK – is sadly not coming to Dorset in 2022. The closest one seems to be Winchester. Hopefully, it'll be back for 2023!
Read More
8 of the Best Dorset Music Festivals
Dorset Festival Dates for your Diary
Locally Made Foodie Gifts from Dorset
Are there any Dorset food festivals I've missed from this round-up? Scroll down to leave a comment and let me know!
Pin this Post for Later