Some posts on this site contain affiliate links. If you book or buy something through these links, I earn a small commission (at no extra cost to you). Take a look at my privacy policy for more information.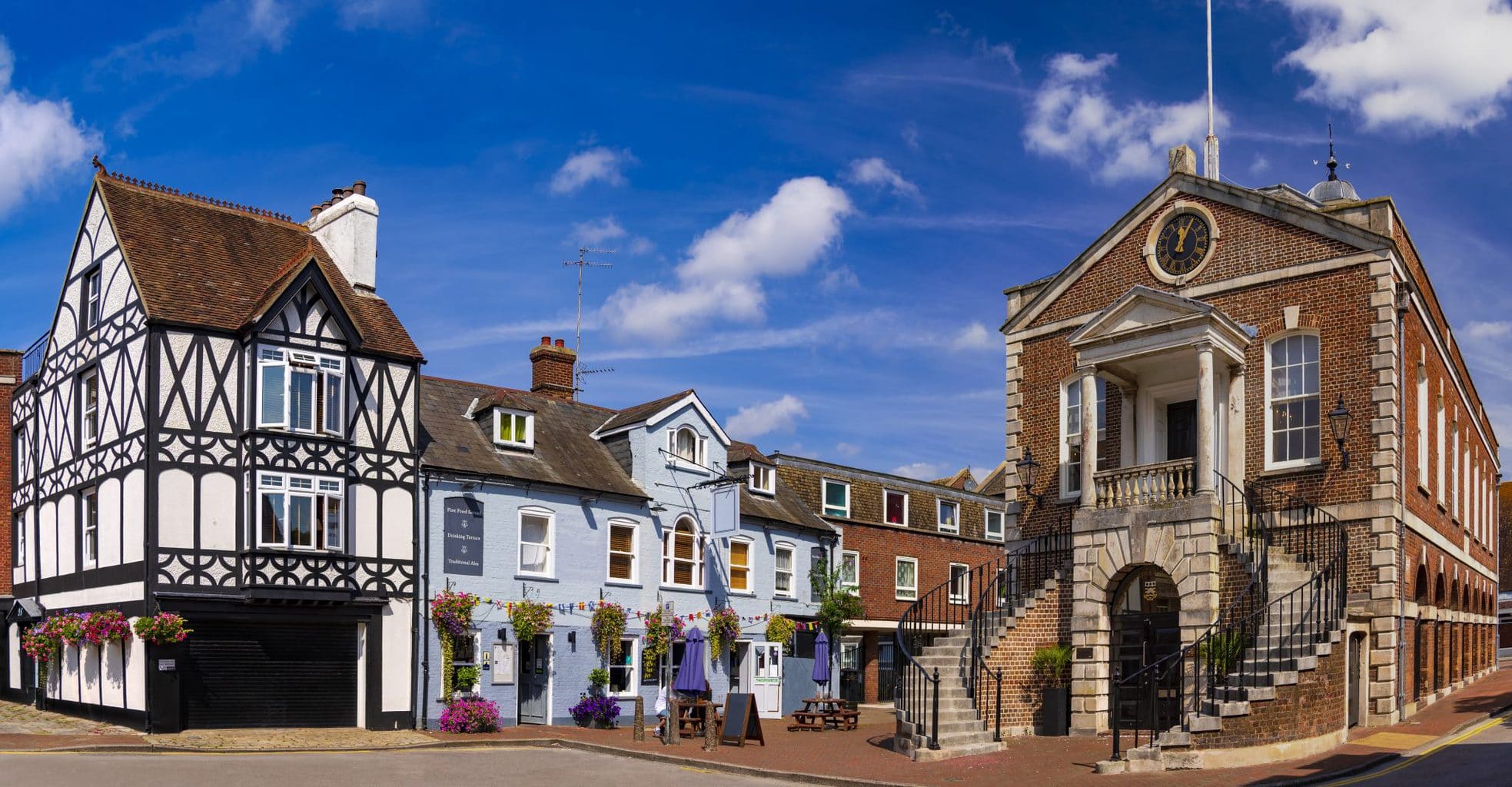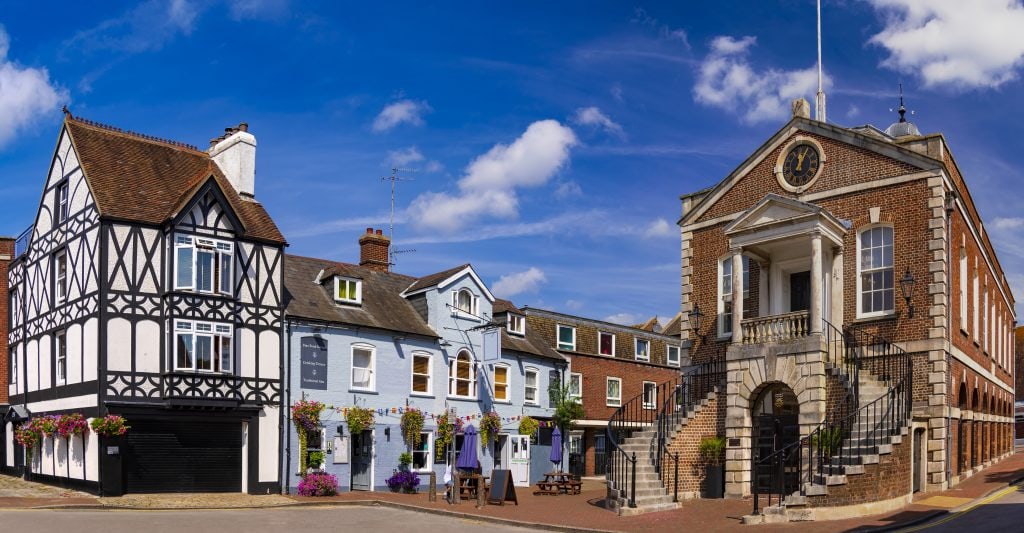 From harbour cruises to fun-filled day trips, this is a local's guide to some of the best things to do in Poole…
Poole is a quirky, historic town clustered around the largest natural harbour in the world. With a picturesque Old Town and recently revamped Quayside area, plenty of beaches nearby, and a huge harbour filled with islands to explore, there's plenty to keep you busy in Dorset's second-largest town.
To get you started, I've put together a list of the very best things to do in Poole. From the most famous local attractions to fun days out with the kids, and everything else in between, this is everything you need to see and do as you explore Poole.
First, my credentials! I was born and raised just down the road in Weymouth, now live in nearby Dorchester, and have visited Poole more times than I can count! I've been enjoying all the fun attractions this town has to offer since I was a kid, and I'm still a regular visitor today.
So I like to think there's no one better to put together a guide to Poole. I hope you agree, and I hope this post proves useful as you plan your next trip.
Map of Things to do in Poole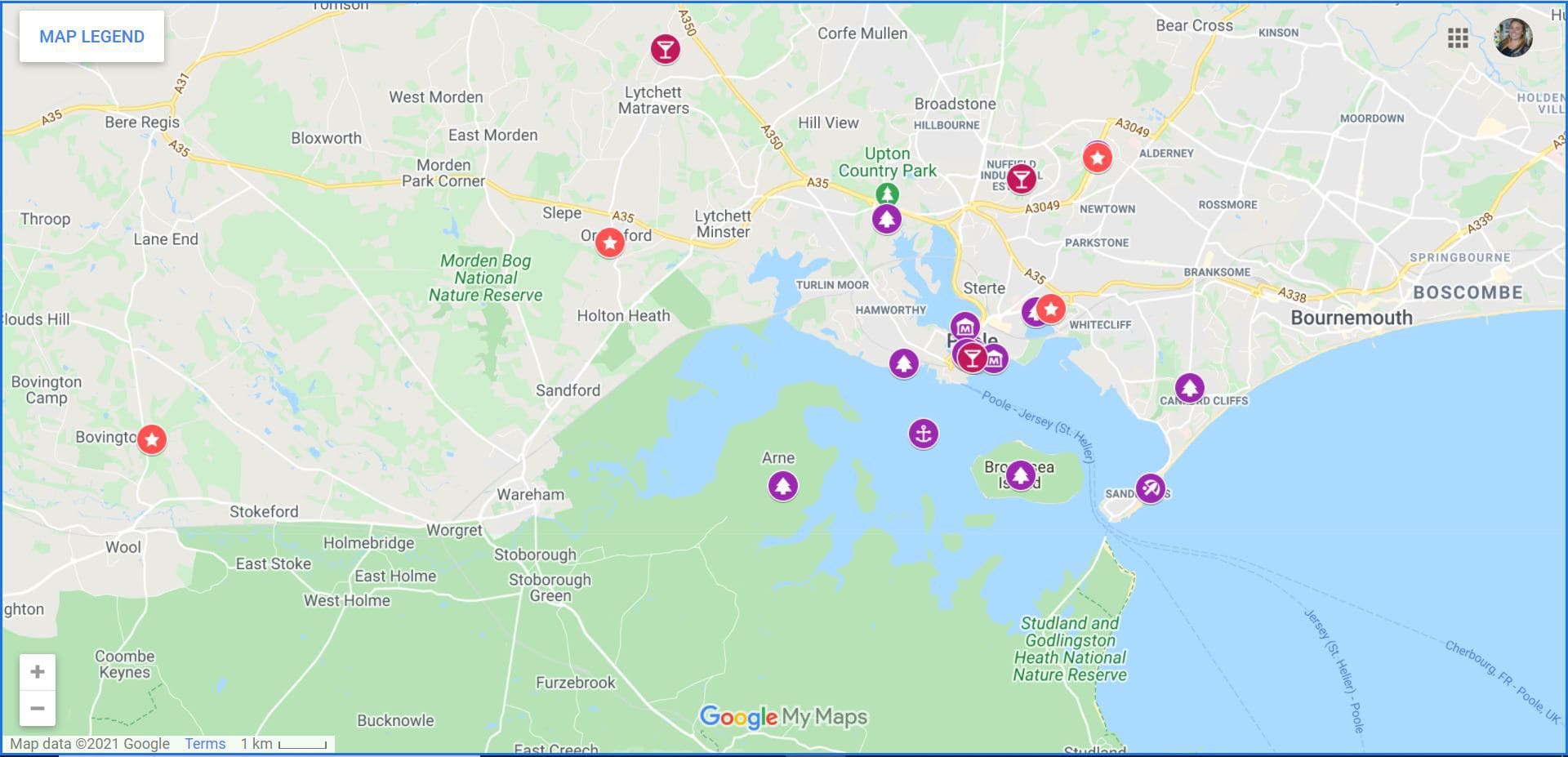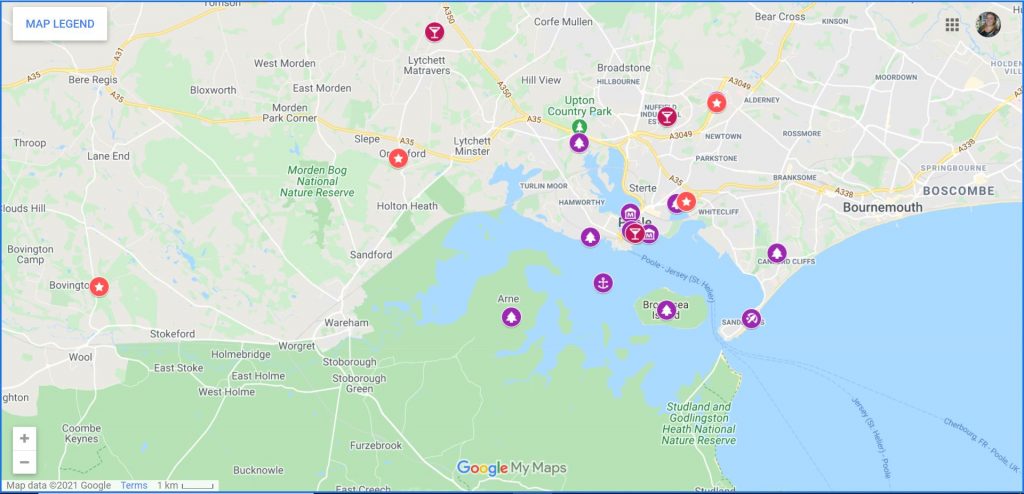 15 Things to do in Poole
1. Poole Habour
Poole Harbour is often called the largest natural harbour in the world, although that claim seems to be a little debated. Whether or not it's truly the largest, we can agree that the harbour is seriously big!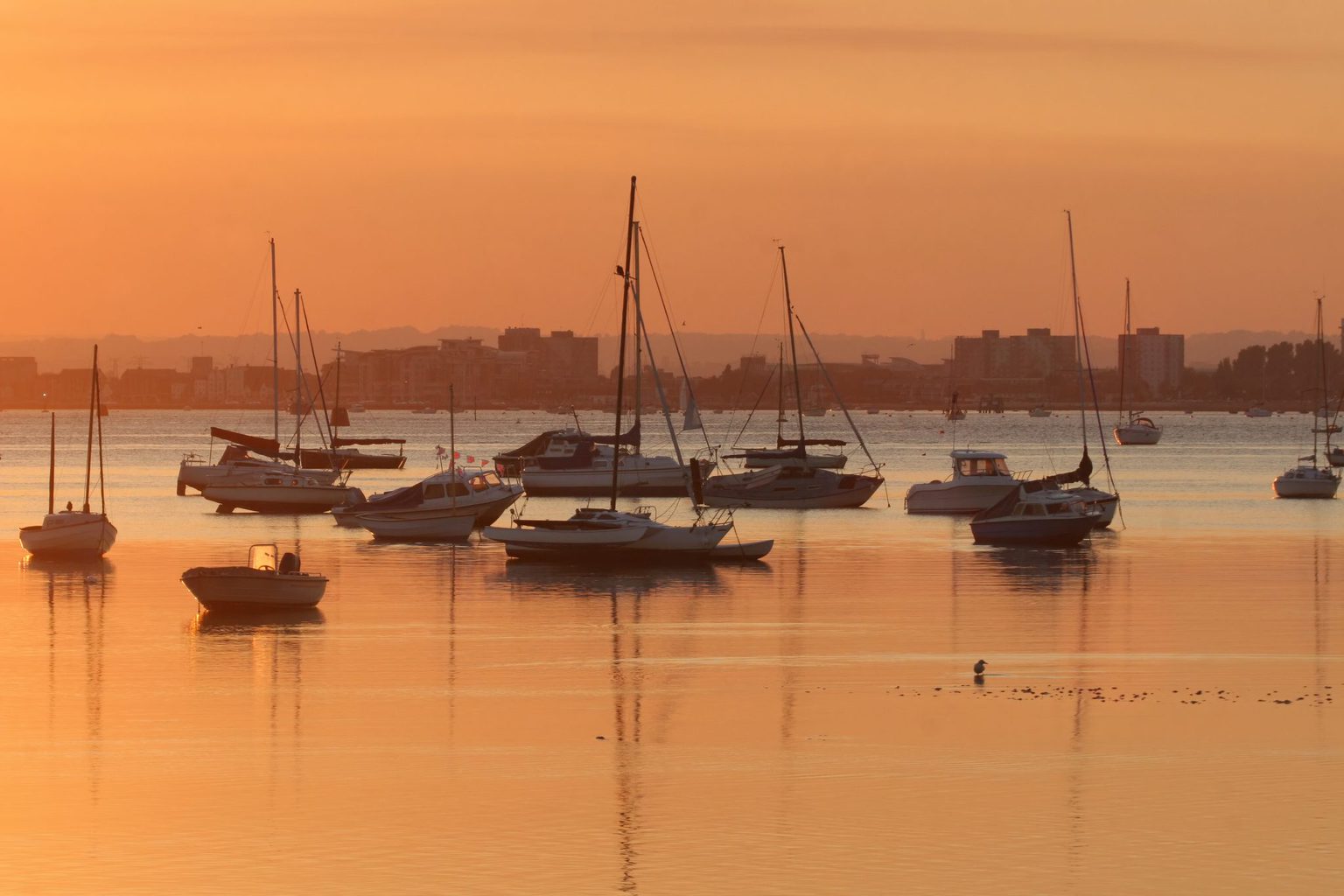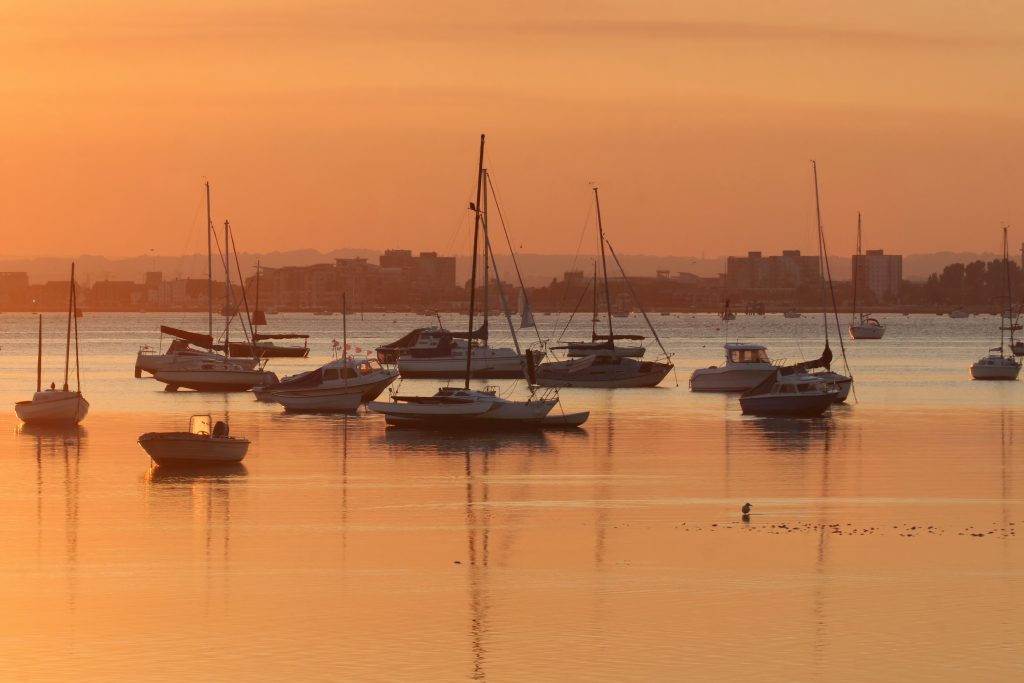 The harbour spans an area of around 36 km2 (14 sq mi) and is lined with various marinas and beaches, as well as protected wetlands, stunning coastal walks, and rich, unspoilt woodland. There are even several islands dotted throughout the harbour.
There's a lot to see and do in and around Poole Harbour. The sheltered, calm waters make this spot a mecca for watersports enthusiasts, and you'll see everything from kitesurfing to paddleboarding taking place. There are over a dozen yacht clubs and marinas to explore, as well as plenty of great restaurants and bars nearby.
The harbour is also a site of nature conservation and a Site of Special Scientific Interest (SSI), with special protections in place for the wetlands and local wildlife. So there are loads of opportunities for bird watching and enjoying nature, too.
2. Sandbanks Beach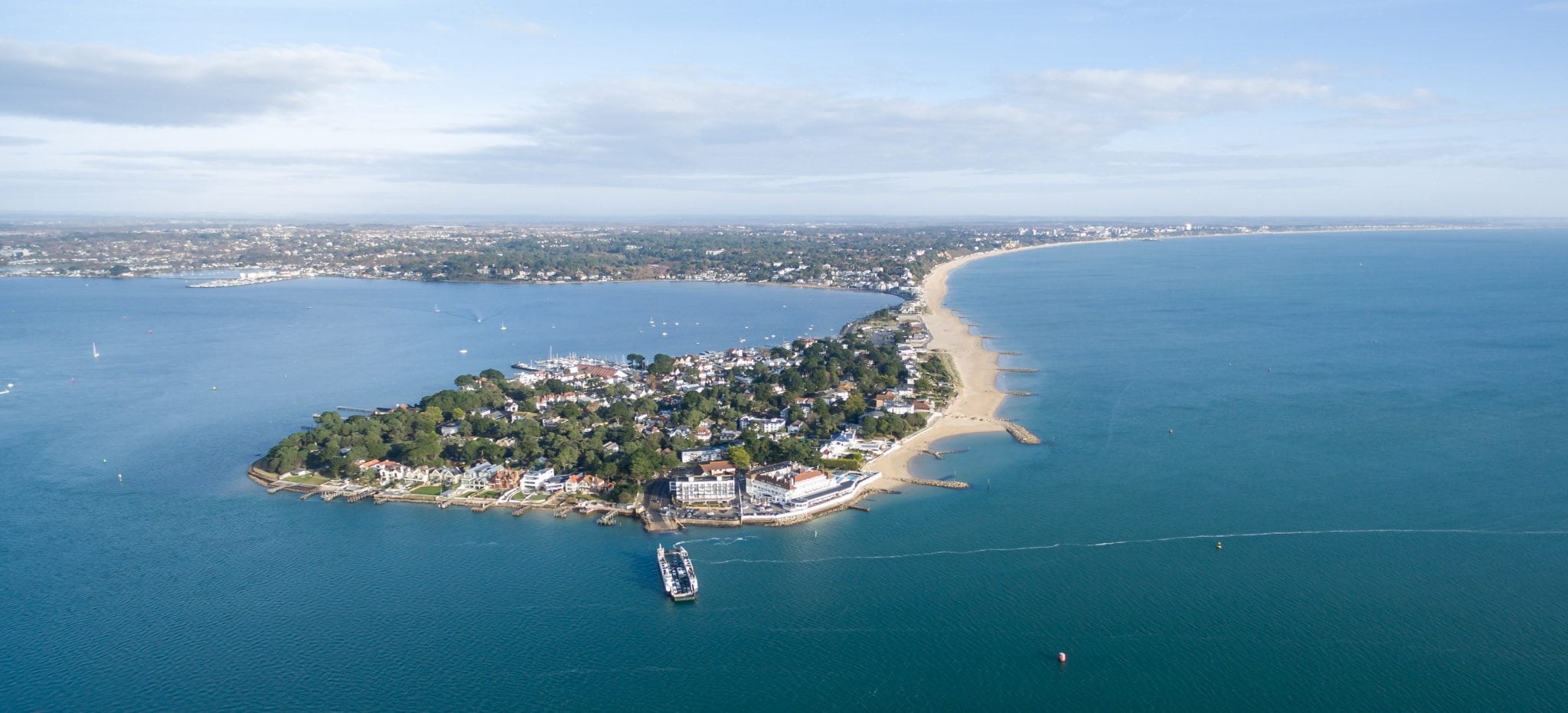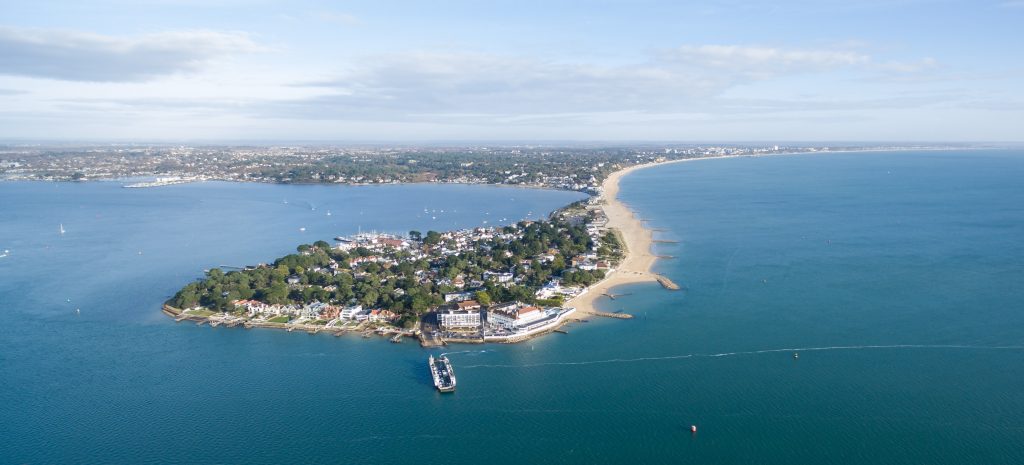 A small peninsula jutting out into Poole Harbour from neighbouring Bournemouth, Sandbanks is famous as the "most expensive seaside in the world". The waterfront mansions have such high price tags that this is one of the priciest places to live on that planet! And you can see why, as you walk along the stunning white sand beach which skirts the edges of this picturesque peninsula.
Admire the yachts in the marina and the striking mansions on "Millionaires Row" (Sandbanks Street). Spend the day enjoying what has to be one of the best beaches in Dorset, if not the whole of England. Or treat yourself to a delicious seafood meal at Rick Stein's famous Sandbanks restaurant, overlooking the North Haven Yacht Club.
READ MORE: If Sandbanks Beach looks too busy, try one of these alternative beaches nearby.
3. Poole Park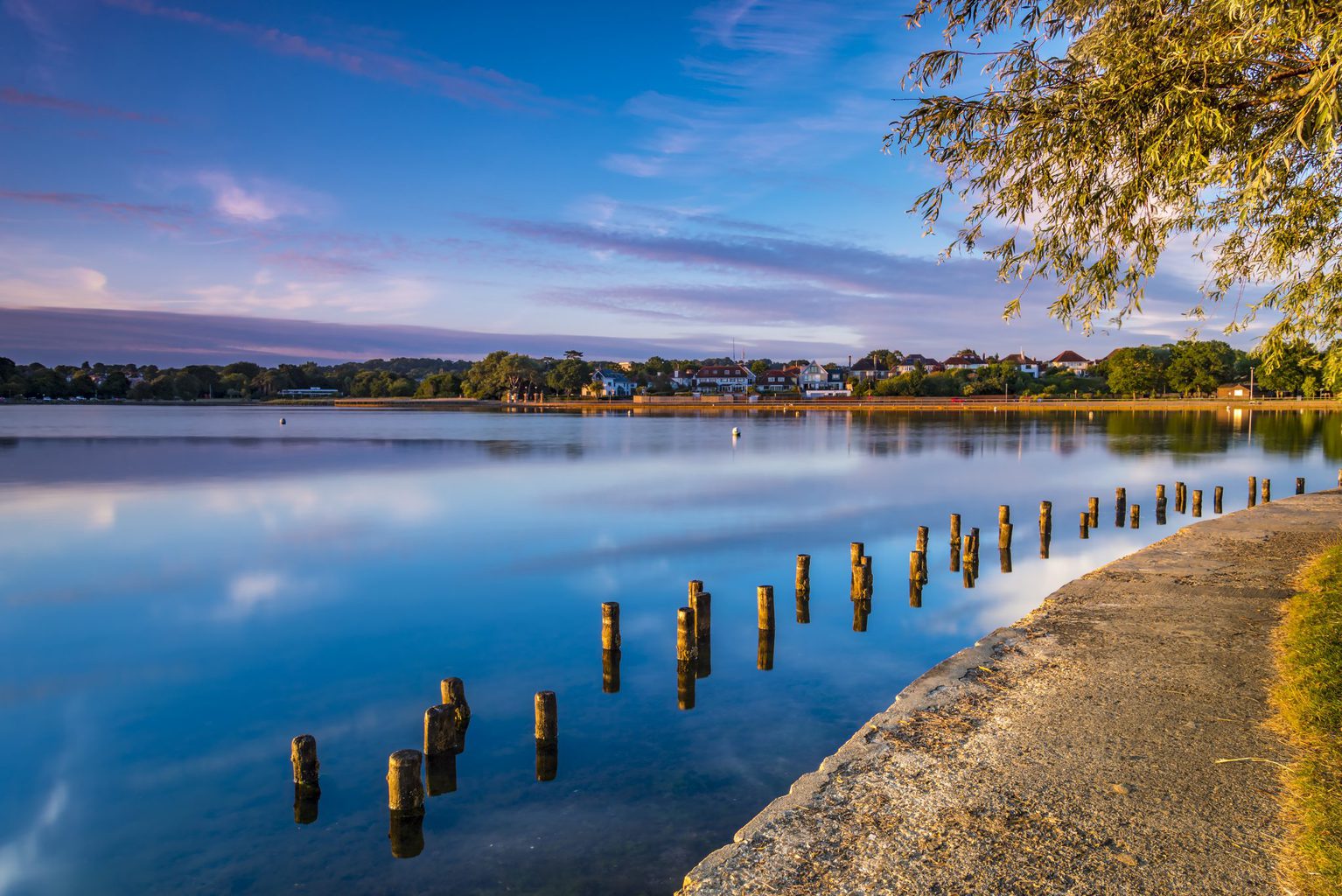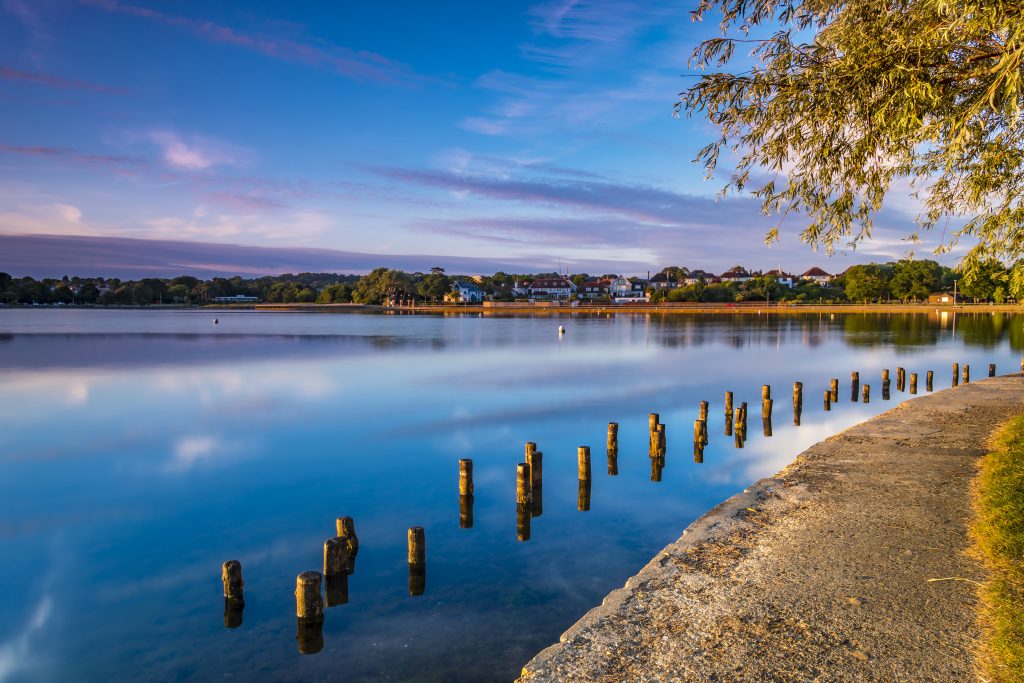 One of my favourite things to do in Poole is to visit the town's vast harbourside park. Poole Park is a sprawling green space on the edge of the town, covering some 110 acres with parks, gardens, a saltwater lagoon, and some beautiful lakes.
There are two massive play areas for the kids, as well as crazy golf, a bowling green, and pedalo hire! It's the perfect place to take the kids, but adults will also love long walks along the harbour or through the picturesque gardens.
4. Brownsea Island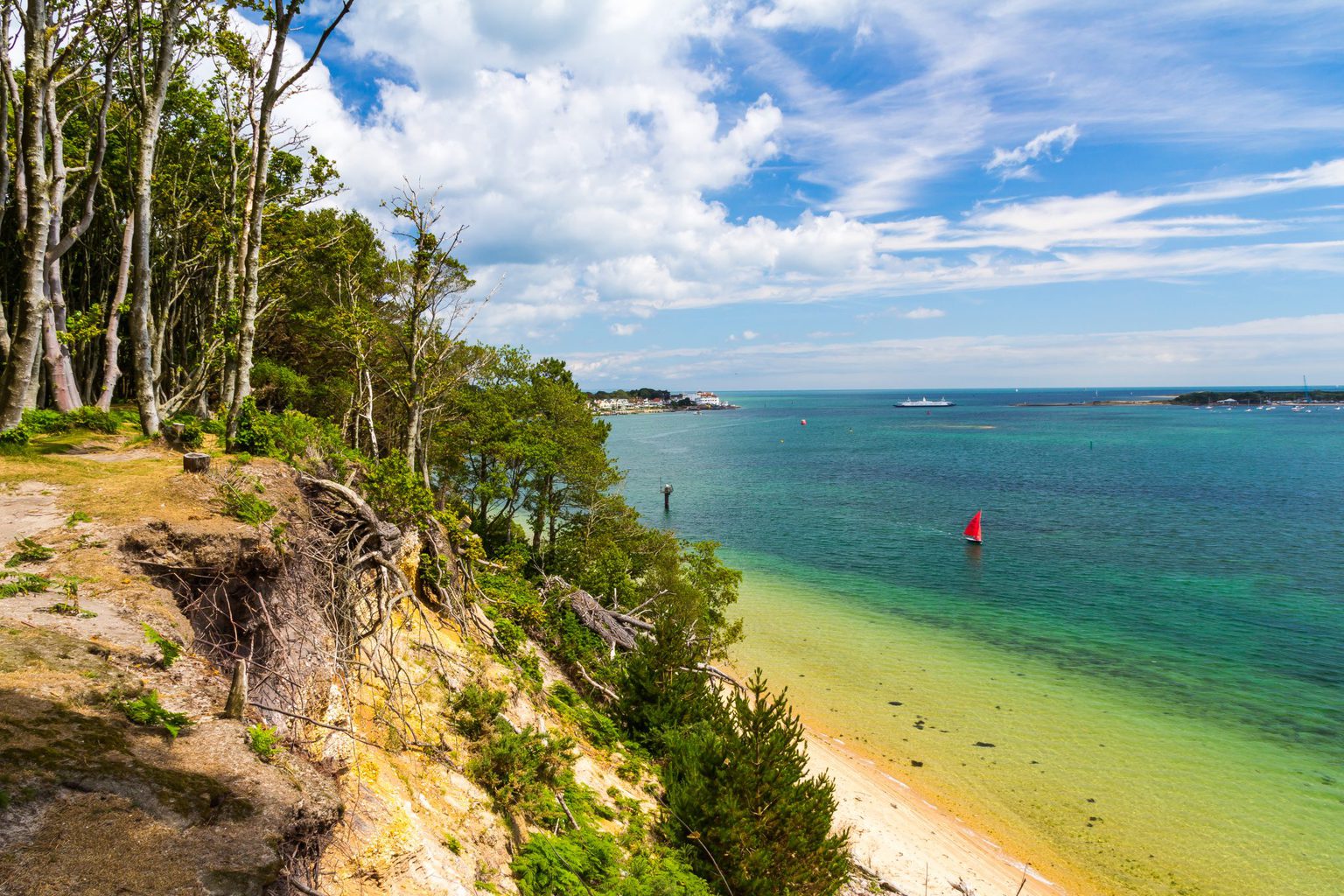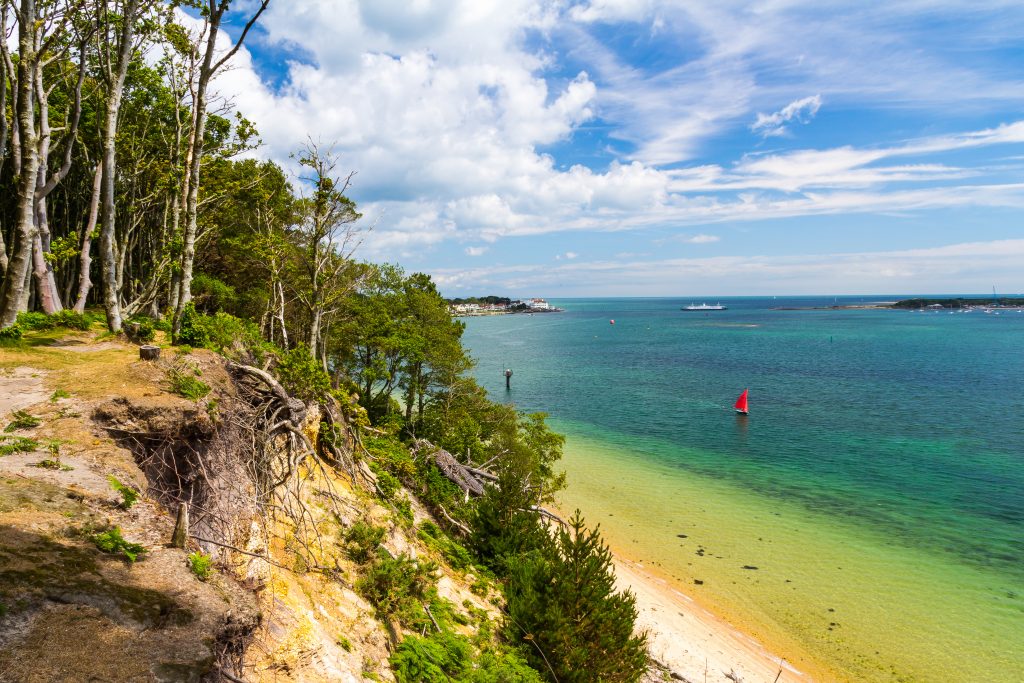 There are several islands sheltered within the confines of Poole Harbour, but the best known is Brownsea Island. At 1.5 x 0.75 miles (2.4 x 1.2km), it's the largest of the harbour's islands. But it's still small enough to walk around in less than a couple of hours! Brownsea Island is famous as the "birthplace of scouting", where the first-ever scout camp was held in 1907.
Today, the island is owned by the National Trust and is a true natural paradise. There are no public vehicles allowed, and the only way to reach it is by ferry. So it's an unspoilt nature reserve of woodland, heathland, and wetlands.
It's also home to rare red squirrels, which are rarely found on mainland England, as well as Sika deer and many species of bird. I love walking around Brownsea Island, because it's only a short hop from the mainland but feels like a whole other world!
5. Poole Quay and Old Town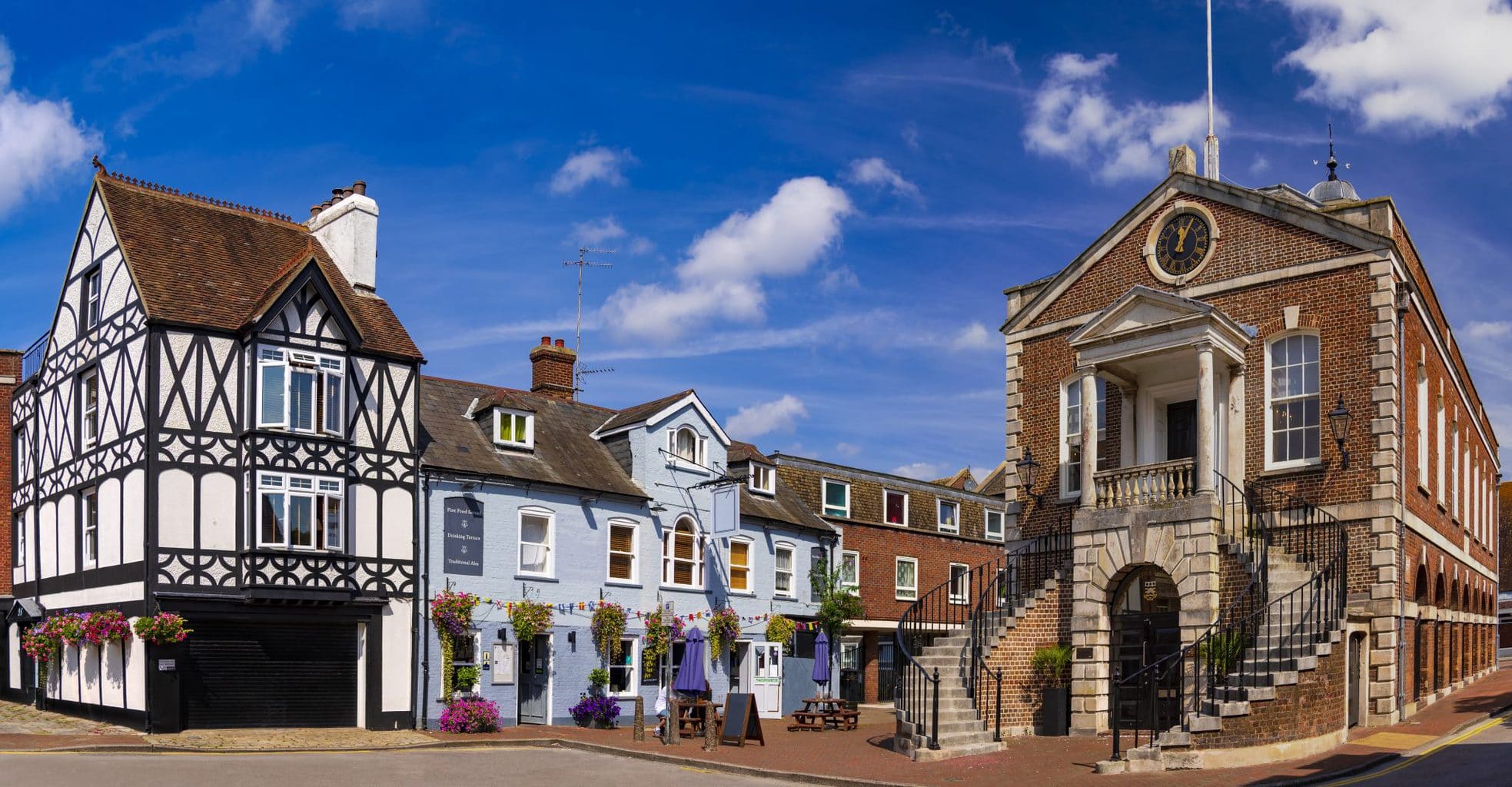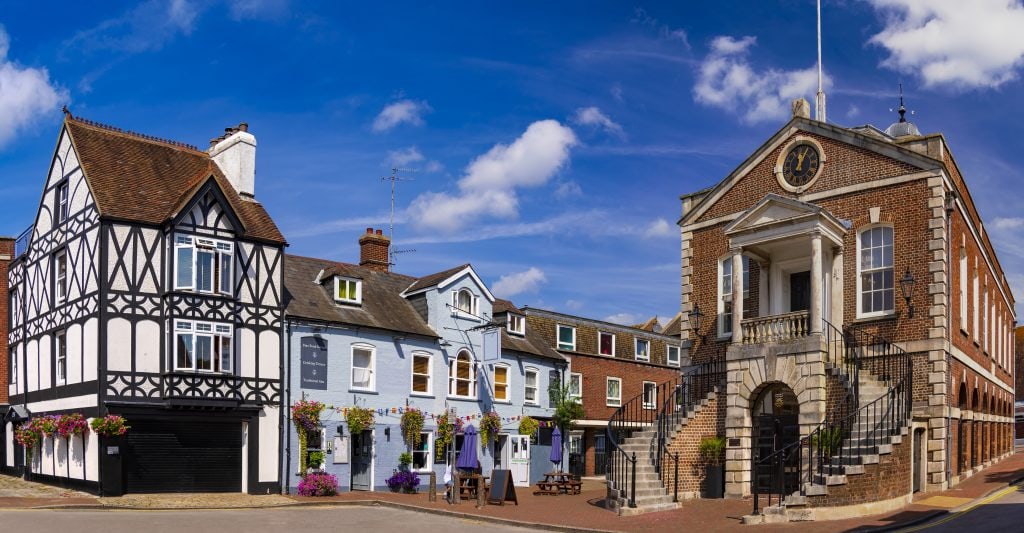 The most attractive area in Poole is the historic Old Town, where you can find some of the oldest properties in Dorset. Many of the buildings in this part of Poole date back to the 15th century.
The Quayside also falls within the Old Town, and offers gorgeous harbour views. You can spot all kinds of boats from here; everything from historic tall ships to Sunseeker yachts, which are manufactured nearby! Follow the brass plates of the Cockle Trail to delve into the area's rich history as well as discover present-day landmarks.
6. Poole Museum
Poole Museum is housed within a Victorian quayside warehouse, with a modern atrium extension added in 2007. Several floors of galleries and exhibitions showcase the rich history of the local area.
One of the most memorable exhibits is the Poole Logboat, an enormous and brilliantly preserved boat carved from an oak tree which dates from 295BC. I also love the 1950s play kitchen! The museum is free to visit and has plenty of interactive exhibits to keep kids entertained, including a dress-up area, so it's perfect for a rainy day.
7. Upton Country Park
A majestic Grade II* listed Georgian Mansion House set within 160 acres of parkland, shoreline & formal estate gardens, Upton Country Park is one of my favourite family days out in Dorset.
There are several walking routes to choose from, which will take you through picturesque woodland and along the wetlands at the edge of Poole Harbour. There are also two large play areas and a summer Splash Fountain which are very popular with kids!
8. Take a Cruise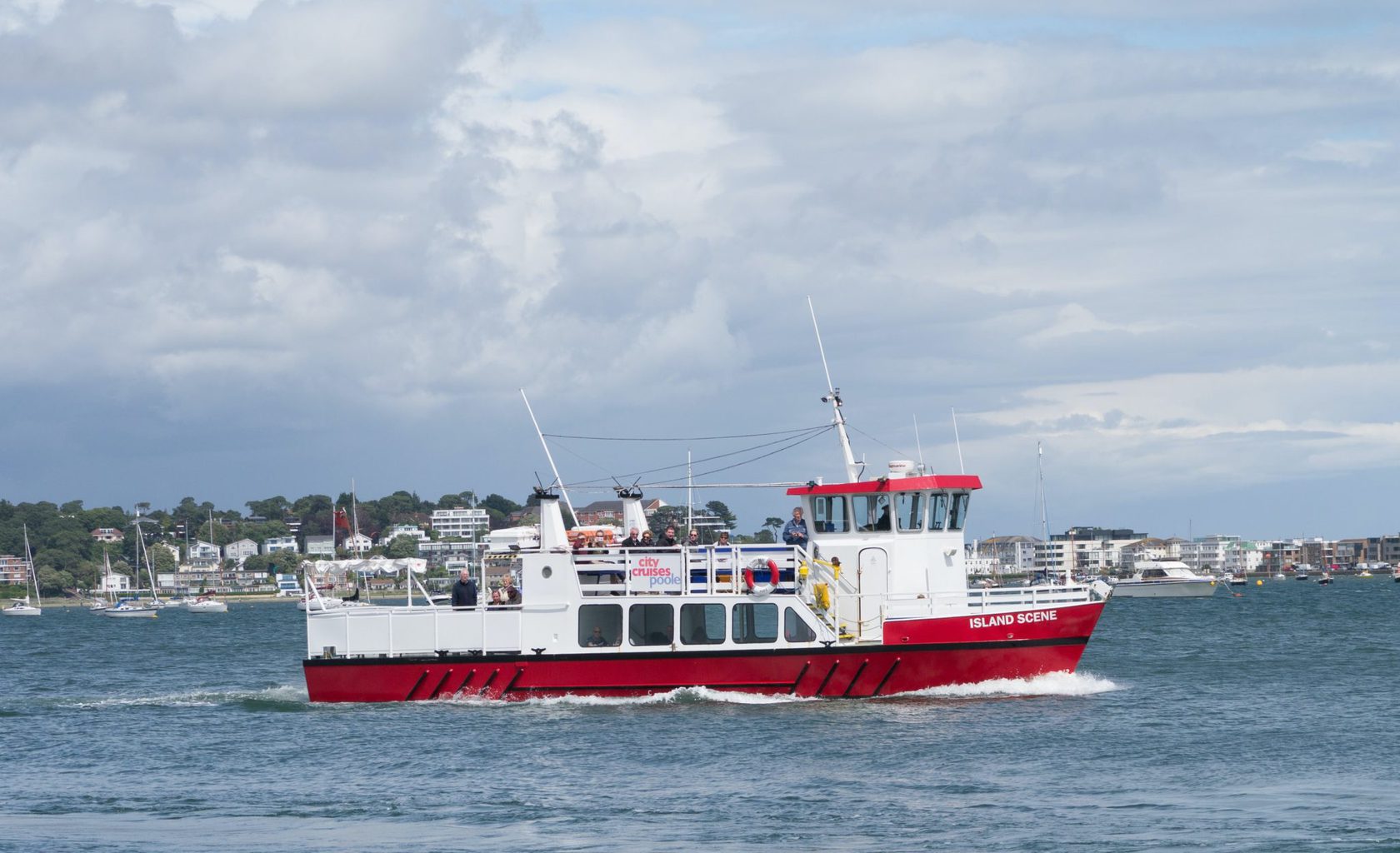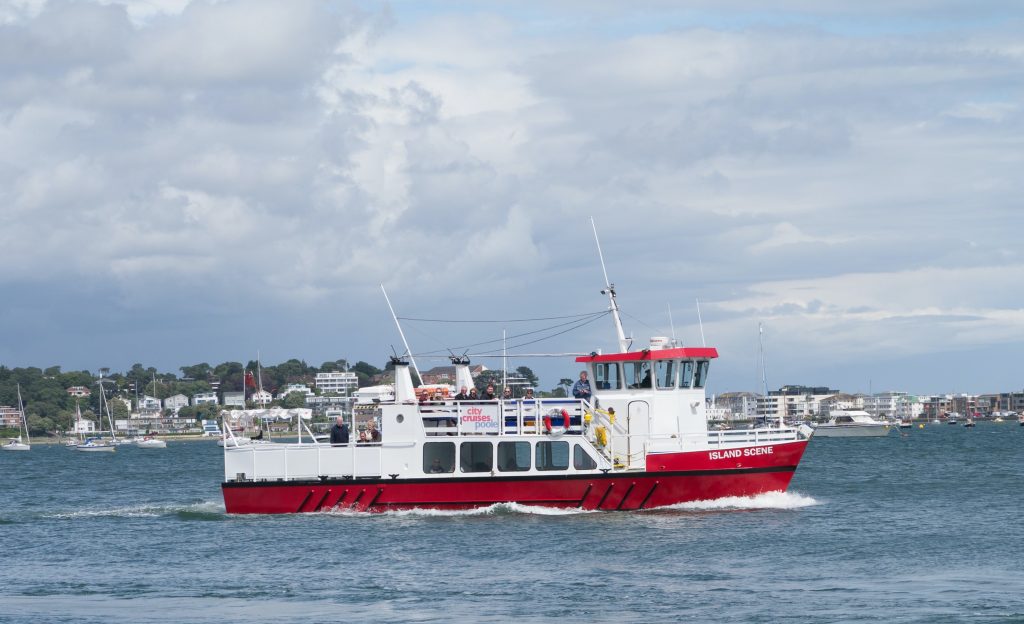 Poole's stunning harbour is one of the most impressive sights in the area. And what better way to explore it than on a cruise? City Cruises offer several tours to choose from, so you can get out on the water and enjoy the sights! The most popular (and cheapest!) is their Poole Harbour and Islands Cruise (from £13), but they also offer return journeys to Swanage and trips along the Jurassic Coast.
9. Tower Park
Tower Park is one of the most popular things to do in Poole, especially for families with small children.
The park is actually a vast entertainment complex, featuring numerous restaurants as well as a waterpark, cinema, bowling, bingo, and a kids soft play area. There's loads to do, so you'll find plenty of reasons to keep coming back!
10. Compton Acres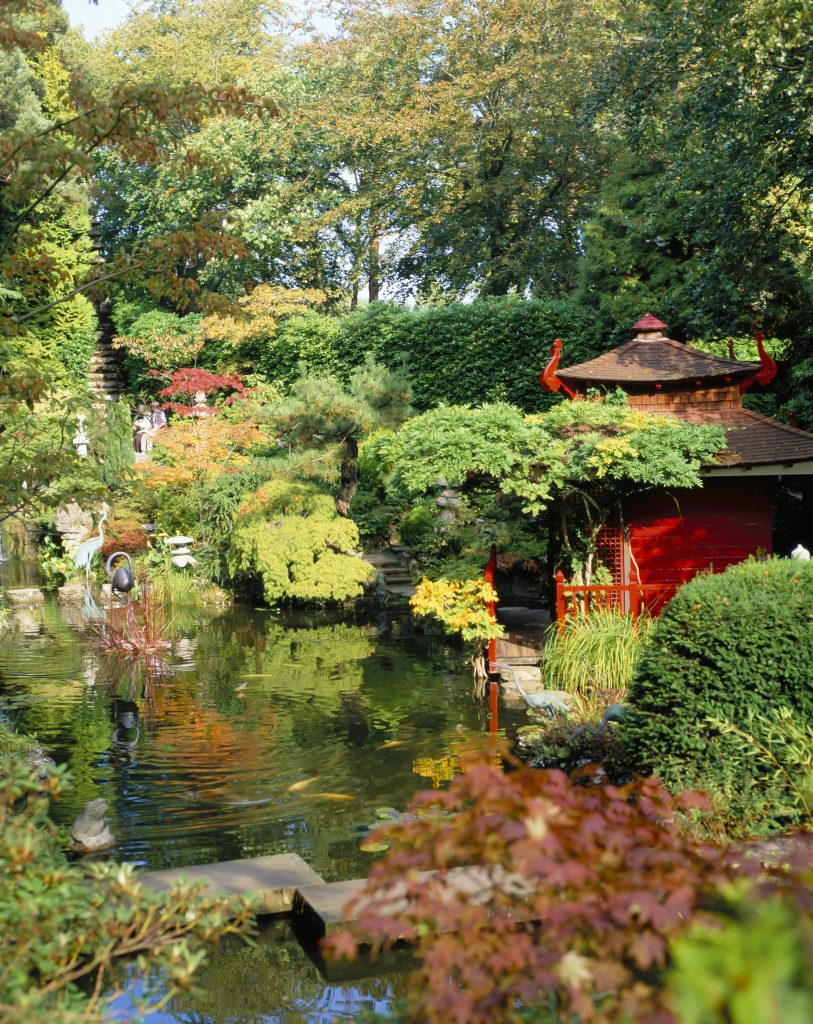 Compton Acres is a natural oasis within the busy town, offering 10 acres of beautifully landscaped gardens to explore. This was one of my mum's favourite days out so I've been many times!
The privately-owned gardens were founded in 1920, but today they've become a popular tourist attraction. Featuring a stunning Italian Villa and several cafes and restaurants, as well as a wide range of gardens to explore, Compton Acres is a lovely, relaxing day out.
11. Hamworthy Park and Beach
Although Sandbanks is the best-known beach in the area, there are several others around Poole and Bournemouth to choose from. Hamworthy Beach is a small sand and shingle beach featuring colourful beach huts, a playpark, and a fishing pier – as well as a seasonal paddling pool. It's a quieter spot which offers a peaceful escape from the busy town centre!
12. RNLI College and Lifeboat Museum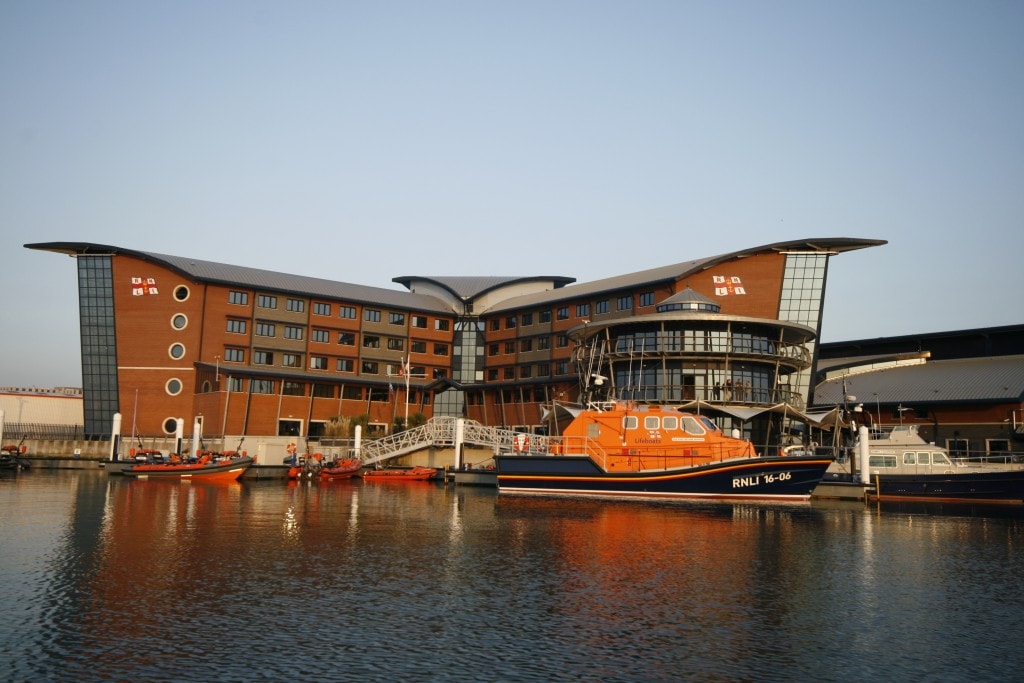 Did you know that Poole is the home of the Royal National Lifeboat Institution (RNLI)? The RNLI College is where lifeboat volunteers from across the UK and Ireland are trained to become able crew members!
You can visit the college for a meal or drink in either the Riggers Restaurant or the 2nd-floor Harbour View Restaurant, both of which offer magnificent views of Holes Bay in Poole Harbour. You can also stay at the college in one of 60 beautiful rooms which all have stunning harbour views.
To learn more about the history of the RNLI, don't miss a trip to the Old Lifeboat Museum. Built at Fisherman's Dock in 1882, this historic red and white building houses one of the town's antique lifeboats. Today it's a small, free museum offering a close-up view of the lifeboat, as well as the history that surrounds it.
13. Scaplen's Court Museum
Adjacent to Poole Museum, you'll find Scaplen's Court; a fifteenth-century Grade I listed building. It was originally built as a courtyard inn called The George. Today, Scaplen's Court is a museum showcasing what life in Poole was like between the fifteenth and nineteenth centuries. It also includes a Victorian schoolroom and kitchen – and is free to visit.
14. Arne Nature Reserve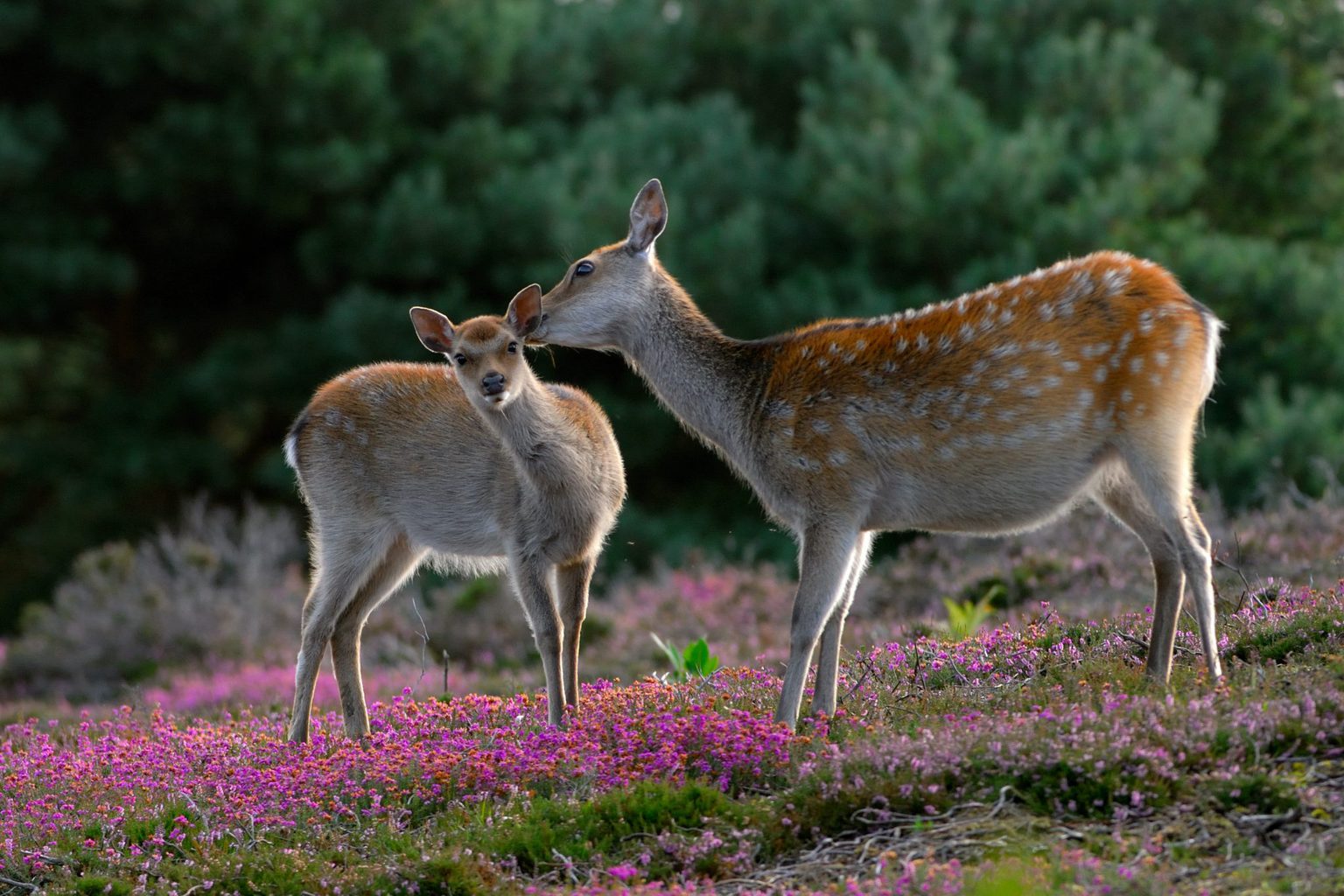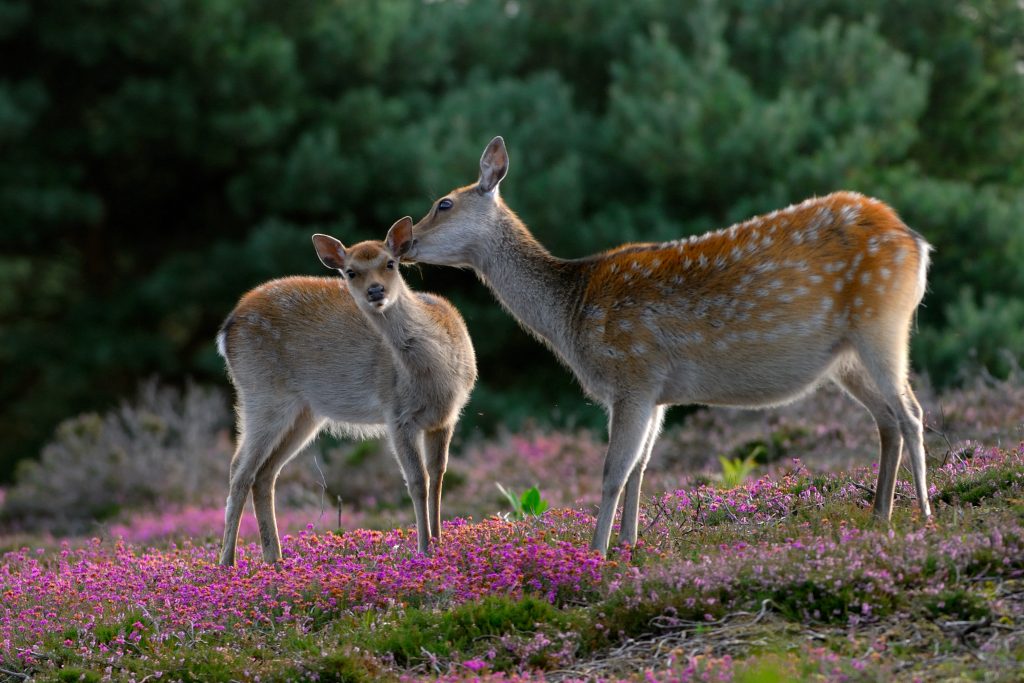 The RSPB nature reserve at Arne sits on the peninsula known as the Isle of Purbeck, overlooking Poole Harbour. This is a stunning protected area filled with heather, gorse, ferns, and woodland. The reserve is home to an abundance of bird and wildlife, including ospreys, woodpeckers, and sika deer.
There are several hides, so birdwatchers can bring their binoculars and try to spot some of the rarer inhabitants. Even if you're not a keen "twitcher", this is also just a lovely spot for a walk. Especially thanks to the stunning views of the Harbour!
15. Watersports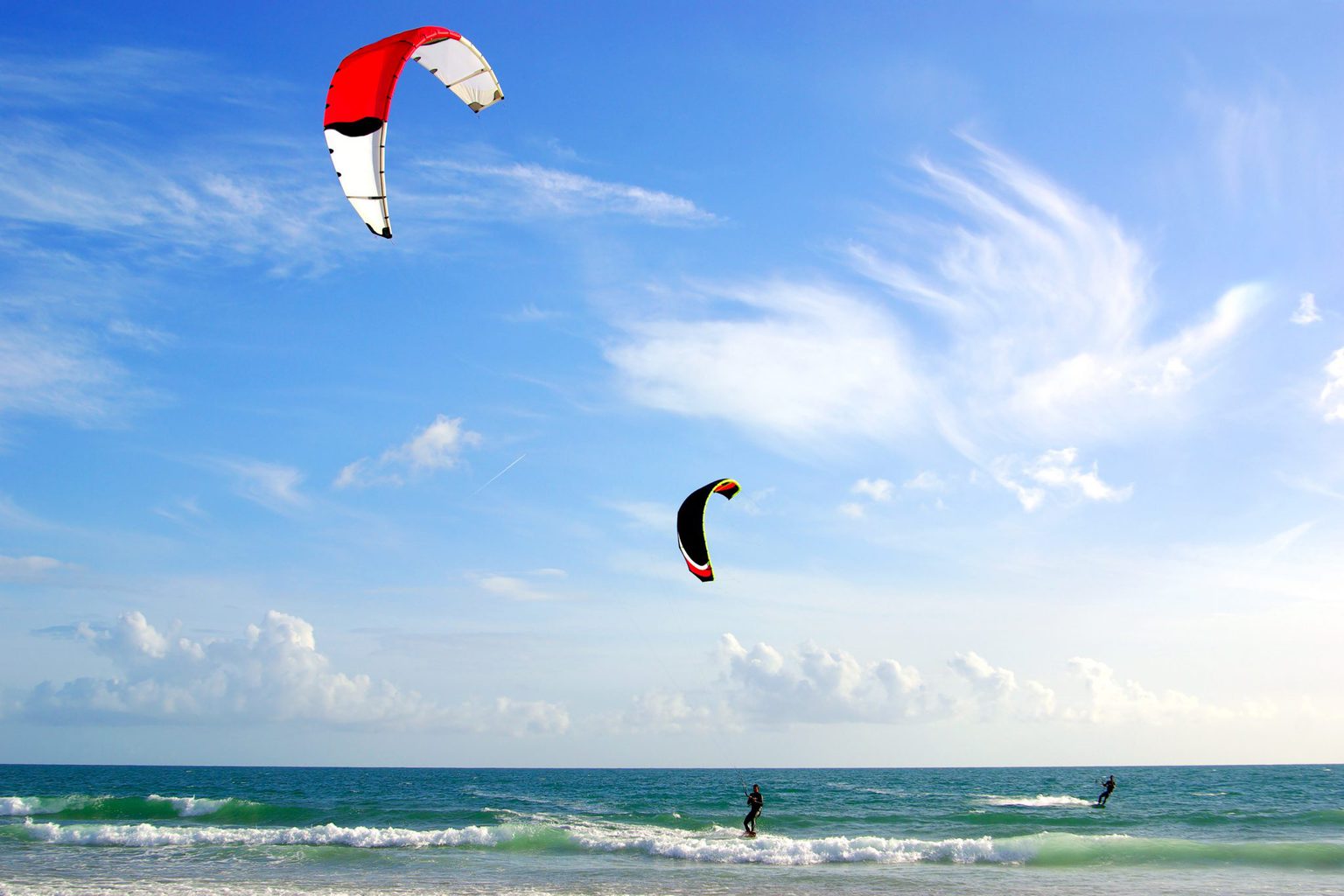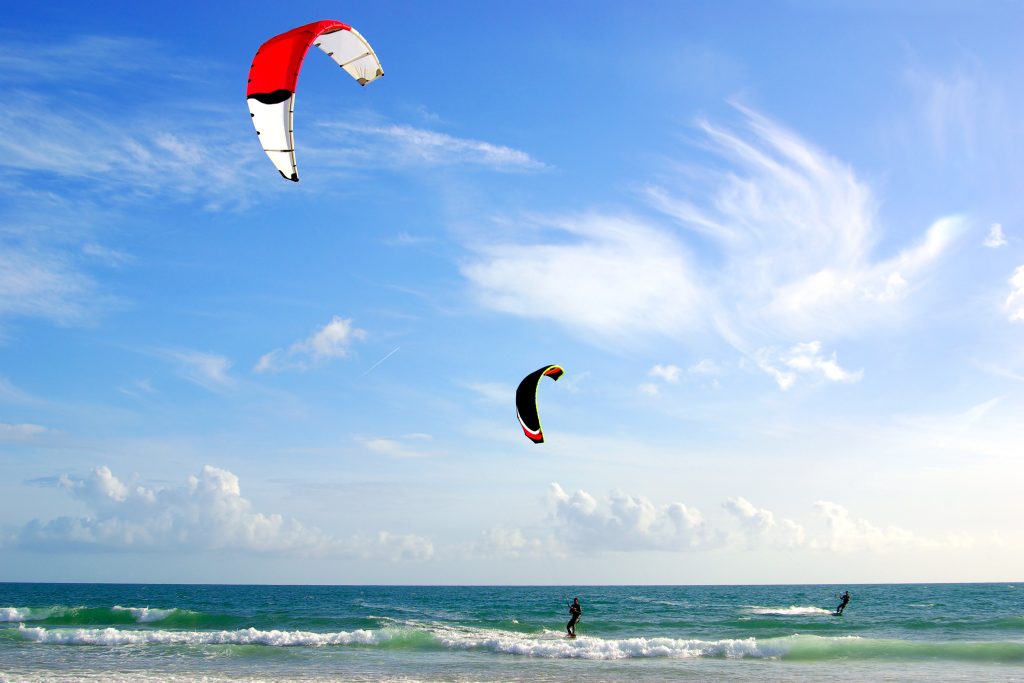 Whether you're a complete beginner or an enthusiastic pro, Poole is the perfect place to try your hand at watersports. There are several local companies who offer tours, lessons, and equipment hire, so you can easily spend a day or more out on the water.
The sheltered waters of Poole Harbour are ideal for sailing, kayaking, or Stand Up Paddleboarding. Kitesurfing is also popular in the area, and you can book Kitesurfing Lessons from £189 for a two-day course.
16. Guided E-Bike Tour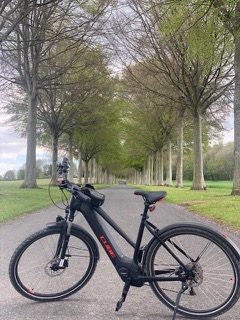 Poole-based company Ebike4You offer guided e-bike day trips and tours around Bournemouth, Christchurch and Poole as well as the wider Dorset area.
"As easy to ride as a conventional bike, your electric bike will take you to all the best sites in and around Poole, Bournemouth & Christchurch, sweat-free, relaxed and at an easy pace."

EBike4You
Things to do with Kids in Poole
1. Splashdown Water Park
I've already mentioned Tower Park as one of the best things to do in Poole. Splashdown is one of the main attractions there, and it's a brilliant family day out! It's an indoor waterpark with flumes, slides, and other water rides.
From slow-paced tyre waterslides to more intense flumes, there's something for everyone and loads of fun rides to try. I've always been a big fan of the "infinity bowl" slide, in which you spiral around a giant bowl before dropping into the water below!
2. Farmer Palmer's Farm Park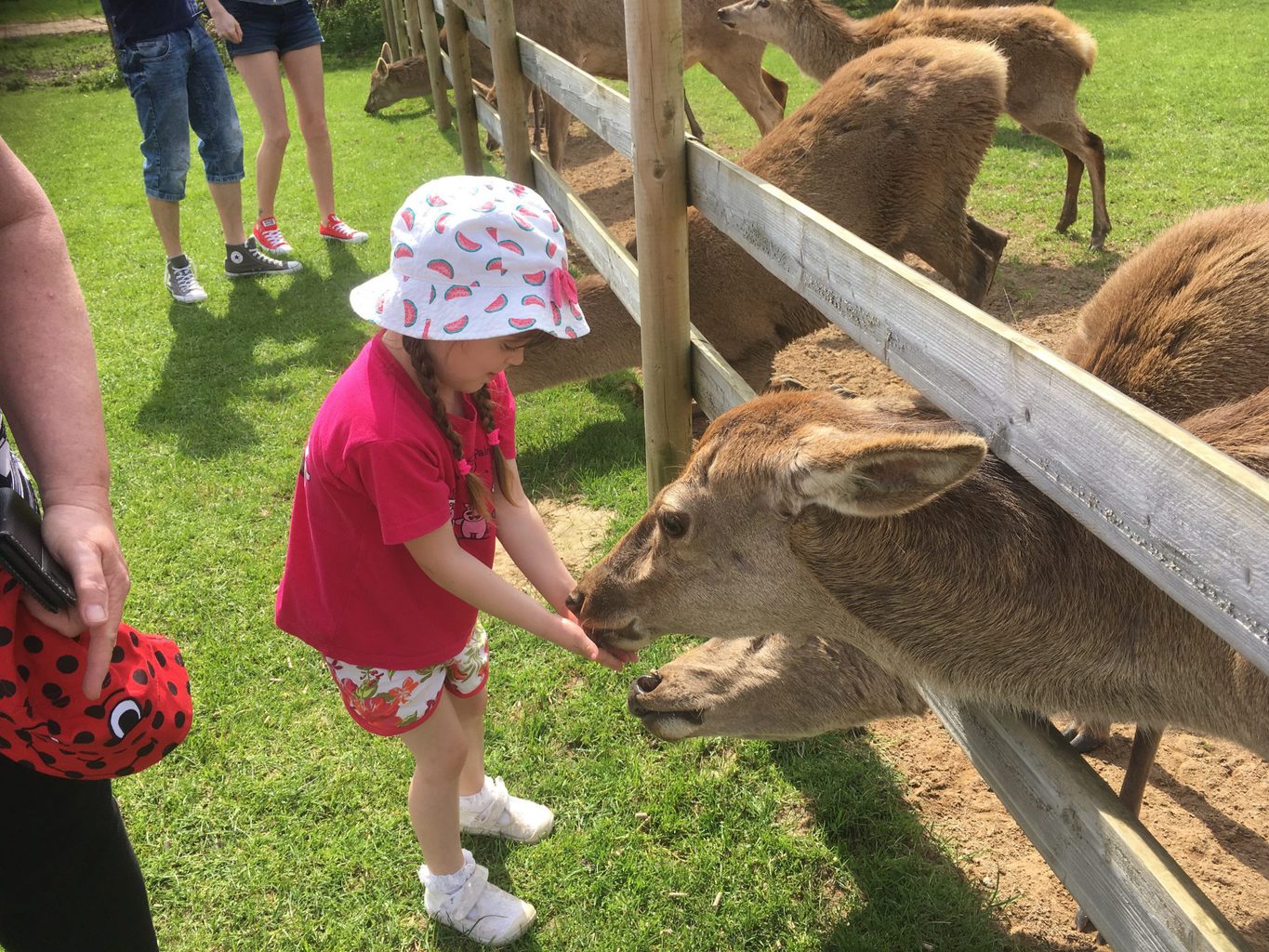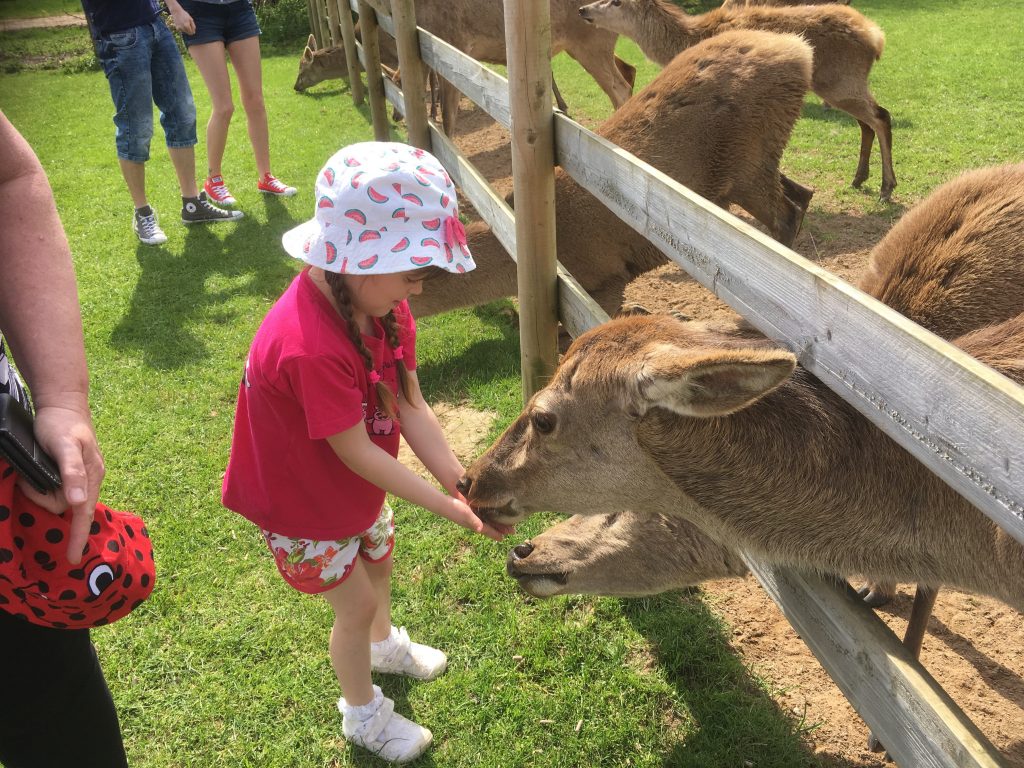 One of the best family days out near Poole is Farmer Palmer's Farm Park. This sprawling park has been a hit with my family since my little brothers were small, and it's gotten even bigger and better in recent years! You can get a brilliant glimpse of life on a working farm, with loads of opportunities to get up close to various farm animals. The list of animal activities includes pig exercising, goat feeding, and deer feeding!
As well as the brilliant animal activities, there are plenty of other fun activities to keep the kids entertained, including fantastic indoor and outdoor play areas, woodland trails, tractor rides, and a seasonal maize maze. It's a brilliant day out for the family, and a great way to learn more about the farming industry.
3. Monkey World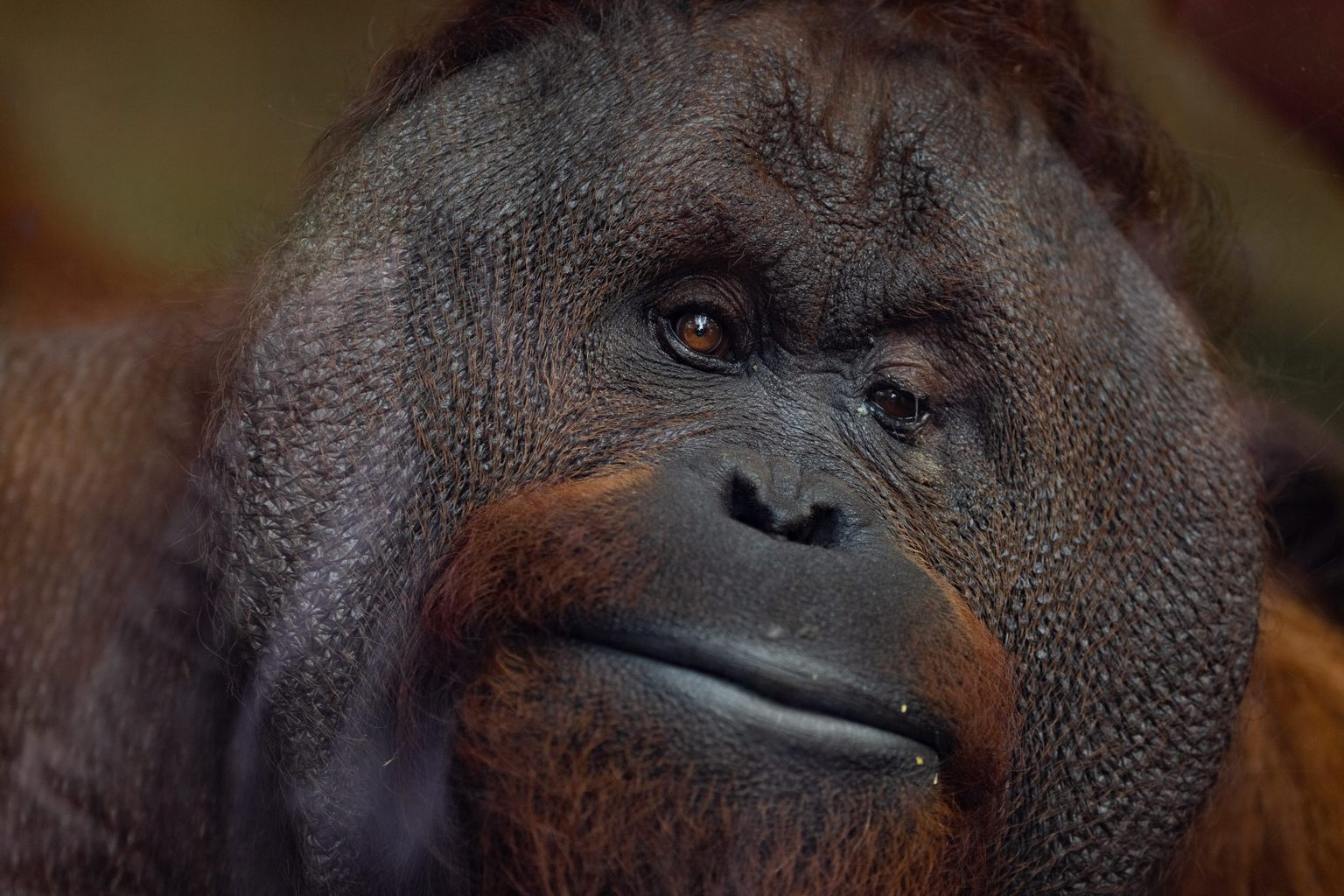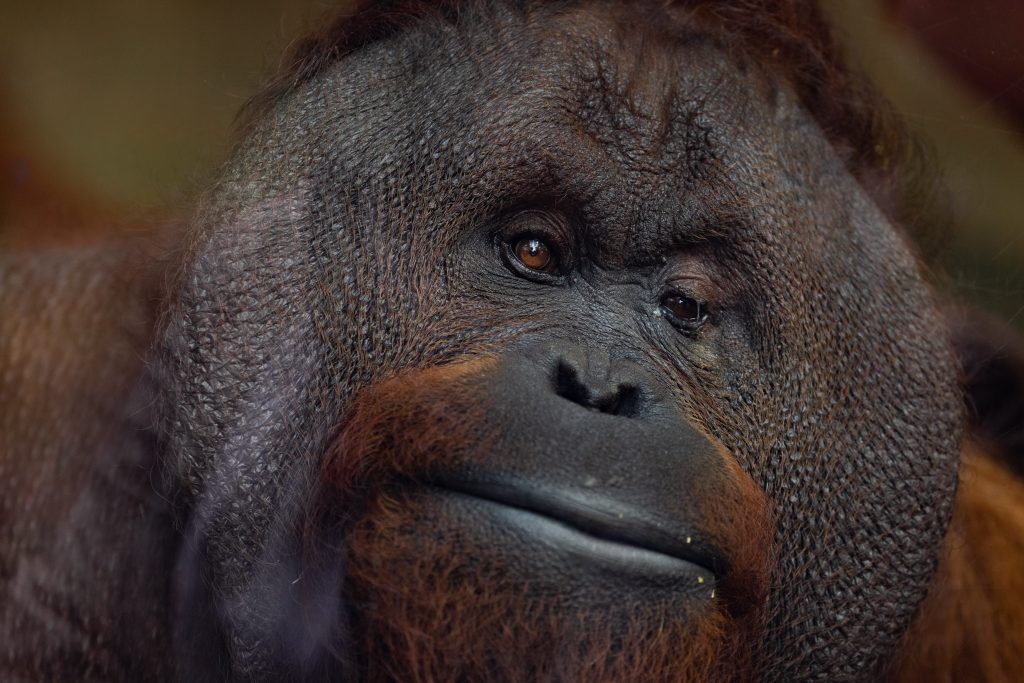 Monkey World is one of the most popular family-friendly days out in Dorset. This is not a zoo, but a primate and ape rescue centre. They've rescued chimps, monkeys, and apes from all over the world – saving them from things like the illegal pet trade, tourist photo props, and circuses.
Many are rehabilitated into the wild, but when it's not possible, they stay at the centre living in spacious, thoughtfully designed enclosures. So guests can visit and get some up-close encounters with a wide range of species, knowing that their ticket fee is supporting a really good cause.
4. The Ark
Set within the beautiful Poole Park, The Ark is one of the best things to do with kids in the town centre. This fab complex features a three-level soft play area, cafe, and a Pottery Studio – so it's ideal if you need an indoor activity on a bad-weather day. The cafe also has a lovely outdoor terrace overlooking Swan Lake, and features a small but lovely ice cream parlour.
Things to do in Poole for Adults
1. Take a "Booze" Cruise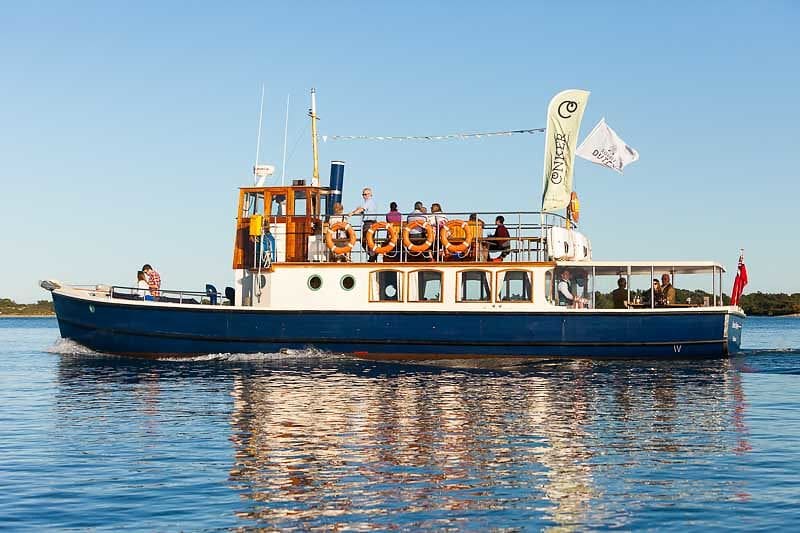 Fancy something a bit different? One of the best things to do in Poole for grown-ups has to be the special ticketed cruises run by Dorset Cruises. They offer a fabulous range of themed cruises in Poole Harbour, including Afternoon High Tea, Reggae & Rum, Champagne & Oysters, even a Dorset Black Cow Vodka Cruise.
My personal choice would be the Artisan Gin Tasting cruise (from £45pp). These special, ticketed events include food and drink, and some even have live music. Perfect for an unusual activity while visiting Poole!
2. English Oak Vineyard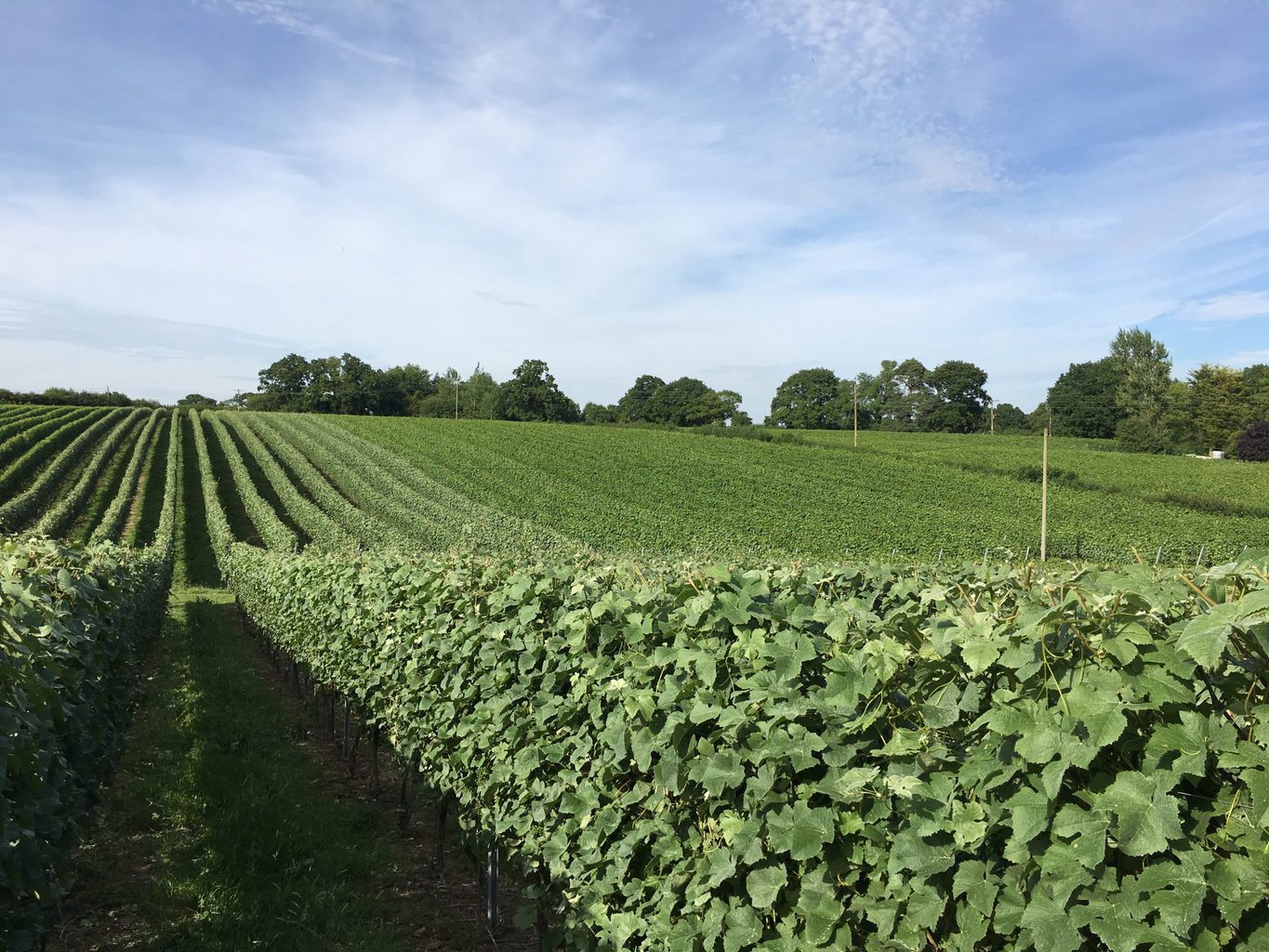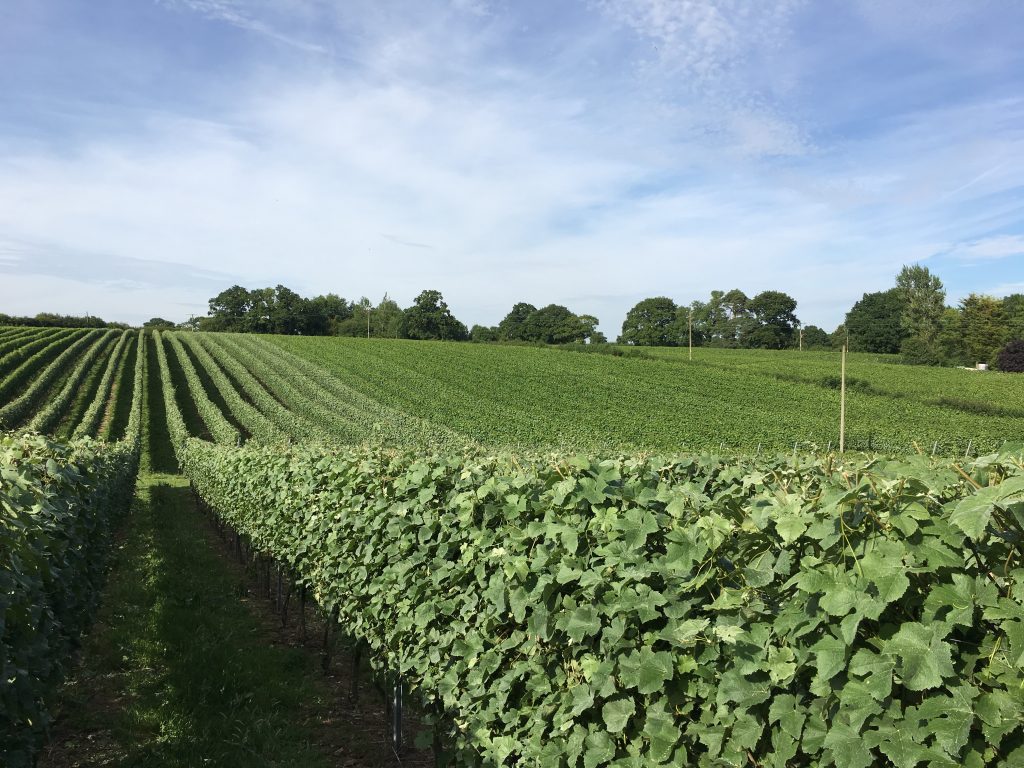 There are several amazing Dorset vineyards dotted around the county, producing some delicious English Wines. And English Oak Vineyard, just outside of Poole, is one of the best. This is a 23-acre family-run boutique vineyard with a picturesque 17th-century farmhouse and 23,000 vines, all surrounded by the majestic oaks which inspired the winery's name.
During summer, you can visit for a tour and tasting – starting from £20 per person. Private tours can also be arranged.
3. Sandbanks Brewery
Sandbanks Brewery is a small, local brewery producing a range of beers using local ingredients. They have an onsite taproom which you can visit to try the range and chat with the staff for more info about production!
RELATED POST: 15 Brilliant Dorset Breweries to Visit
Poole Festival Dates for your Diary
Throughout the year, Poole always hosts a fantastic array of festivals and events to keep locals and visitors busy.
Poole Quay For My Car – a unique, themed car event every Friday evening throughout August. 4 August – 25 Aug 2023
SandFest at Sandbanks – boutique beach festival with DJ's and live acts as well as funky food stalls and fully licensed bars. 9 July 2023
Poole Harbour Festival – the biggest and best family-friendly live music festival in Poole & Bournemouth. 28th-30th July 2023
Dream Machines – a weekly Motorcycle event with up to 1000 bikes attending. Every Tuesday from 2nd May – 29th August 2023
Harry Paye Pirate Day – pirate-themed festival organised by the Pirates of Poole, with a parade of pirates, live music, fancy dress competitions, and more. 17th June 2023.
Dorset Mela – a unique experience bringing together various communities and cultures. Expect a variety of food, dance, music, live performances, handicraft, henna painting and many more activities. 5th August 2023.
Bournemouth Arts by the Sea Festival – free art festival with various exhibitions and events at indoor and outdoor venues across Bournemouth. 29th September – 1st October 2023
November 5th Fireworks – free Firework Night on Poole Quay with live music and family entertainment. 5th November 2023. See all Dorset fireworks nights here.
Where to Stay in Poole
I'll compile a more succinct list of places to stay in Poole in a separate blog post, so for now here's a map to quickly search all available accommodations in the area.
Pin This Post