Some posts on this site contain affiliate links. If you book or buy something through these links, I earn a small commission (at no extra cost to you). Take a look at my privacy policy for more information.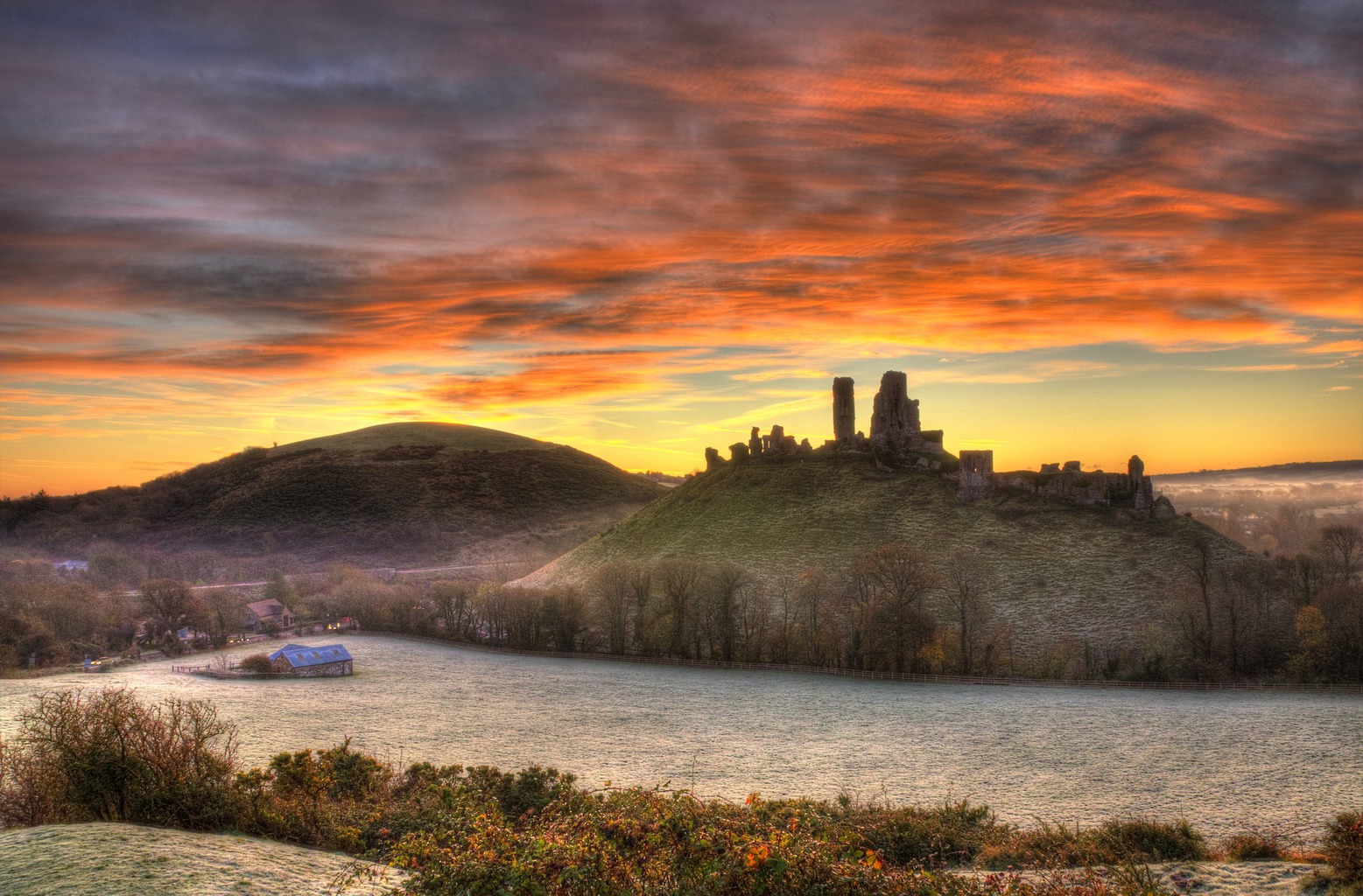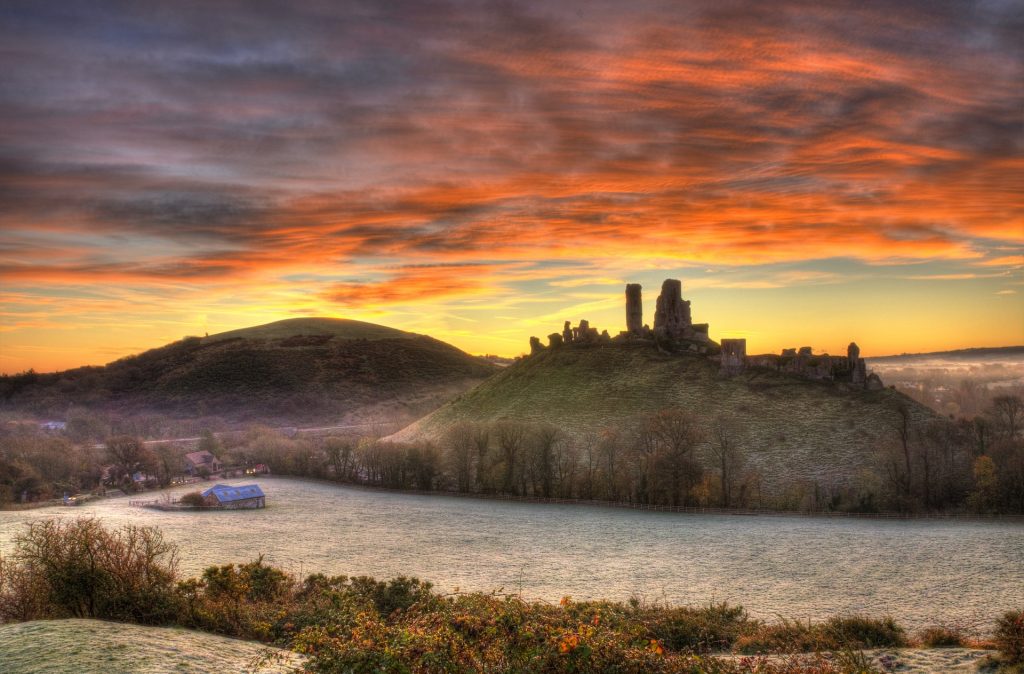 Dramatic ruins, sprawling stately homes, and historic forts… there are more castles in Dorset than you might think! From ancient hillforts to Elizabethan imitations, there are plenty of places to explore if you're looking for a historic day out!
Go walking in the parks and gardens surrounding many of the castle estates, or soak up the hilltop views from the ruins of Corfe Castle. If you need to while away a rainy day in Dorset, there are plenty of castles that you can actually explore inside.
Browse antique furniture and paintings, learn about English history, and discover how our wealthier ancestors once lived! Many of these castles and stately homes host events and festivals throughout the year – perfect if you want a day out with a difference.
9 Castles in Dorset to Explore
Corfe Castle
Perched on a low peak amidst the rolling hills on the Isle of Purbeck, the dramatic ruins of Corfe Castle are one of the most iconic sights in Dorset.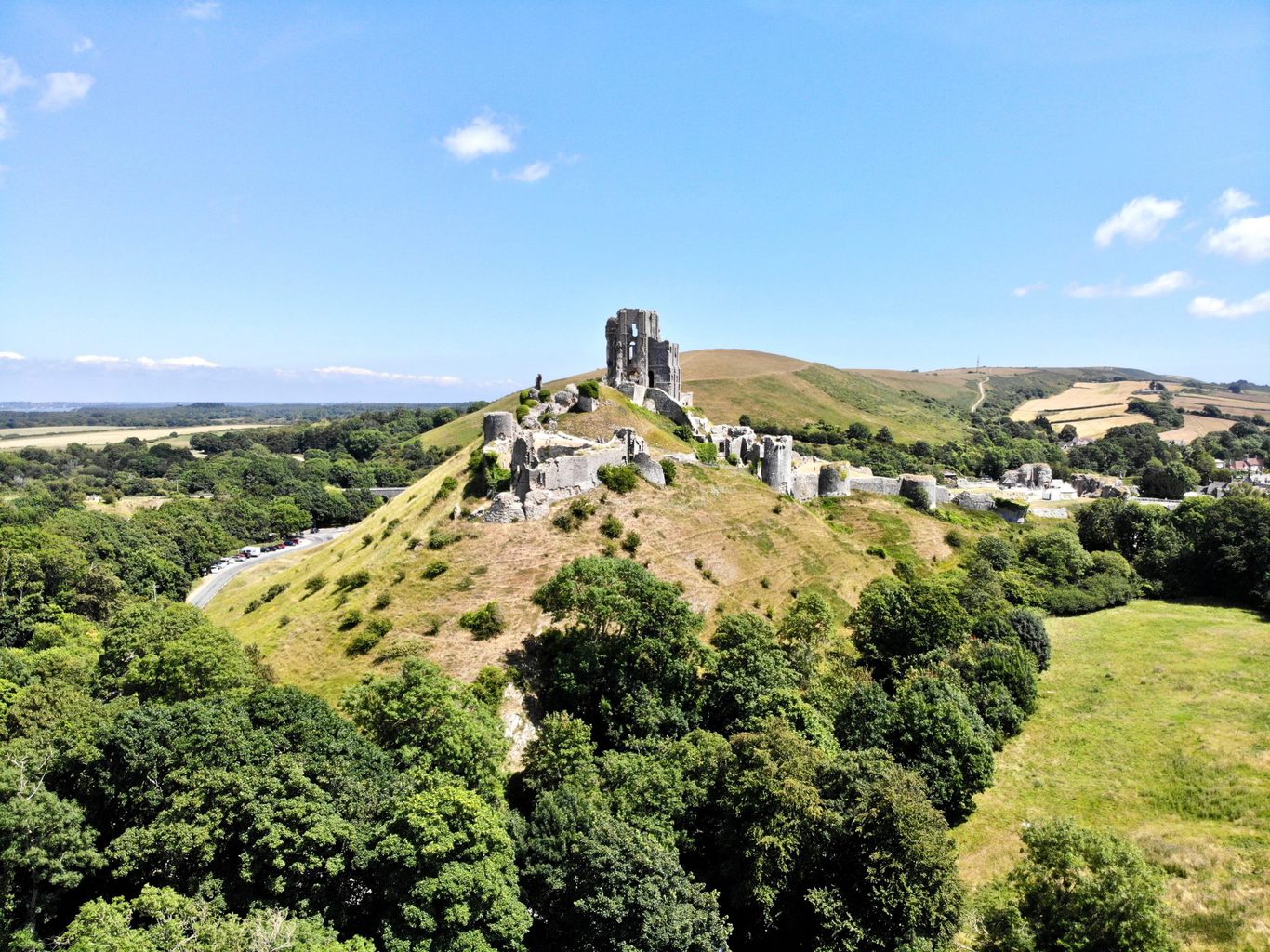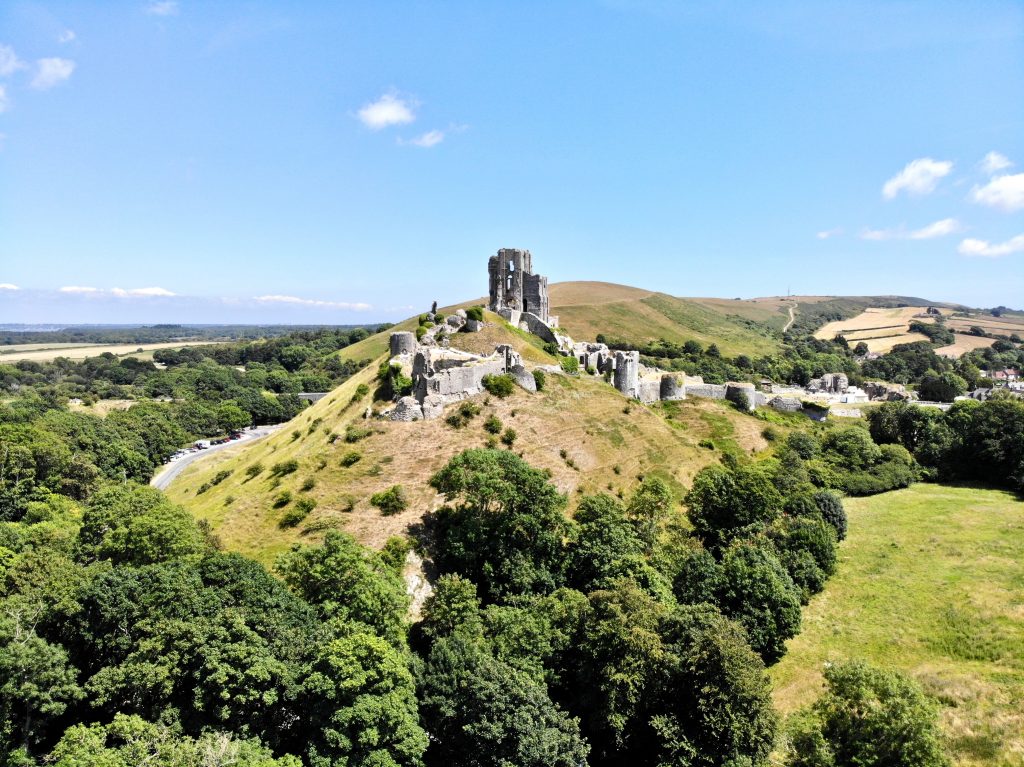 This striking castle is more than a thousand years old. It was largely destroyed in 1646 during the English Civil War – hence the ruins! The crumbling ruins seem all the more striking, especially as a testament to this important moment in English history.
Corfe Castle's long and fascinating history includes plenty of grisly tales and spooky ghost stories! It stands overlooking one of the prettiest villages in Dorset, also called Corfe Castle. The quaint stone cottages with the castle ruins in the background are pretty photogenic!
And with plenty of fab country pubs, cute cafes, and boutique shops to explore, a visit to Corfe can be a brilliant day out. There are also some lovely walks in the surrounding Purbeck hills, with great views of the castle.
Lulworth Castle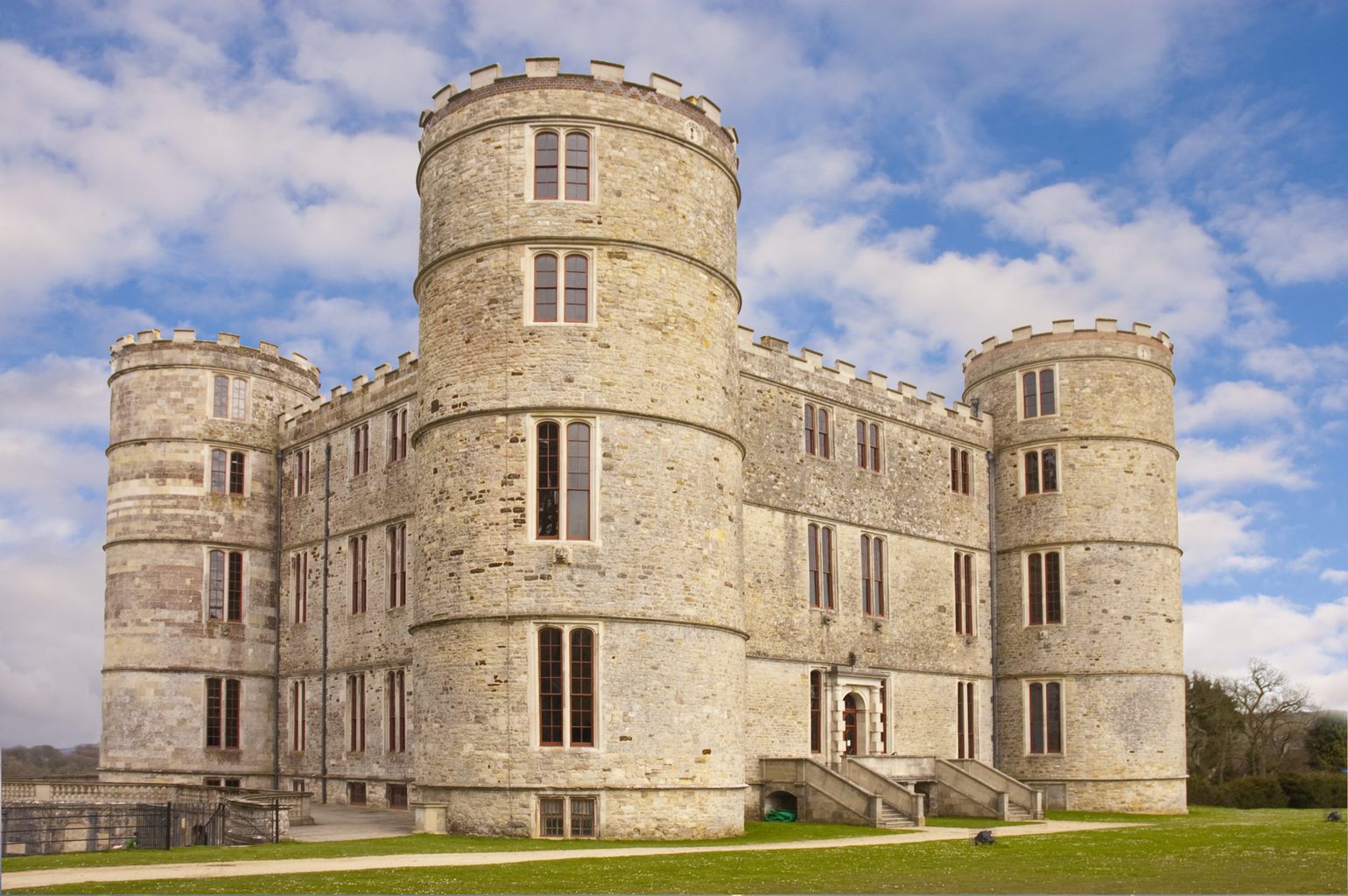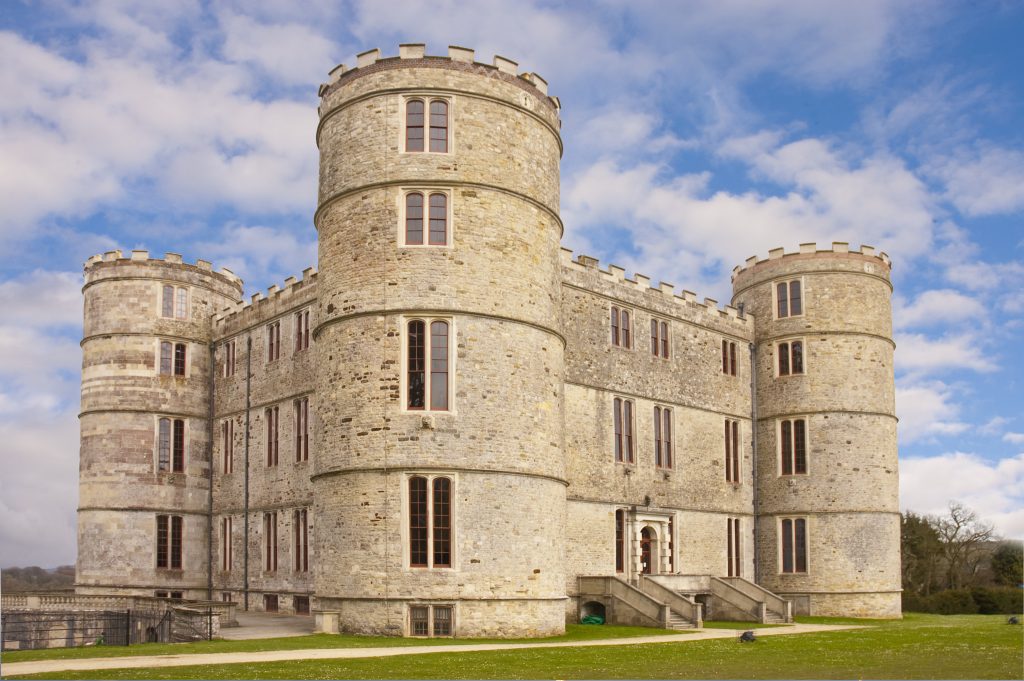 If someone asked you to draw a castle, you'd probably draw something very similar to Lulworth Castle! The symmetrical stone design, with its four crenellated turrets, very much looks the part! So you can see why this is often considered one of the most beautiful castles in Dorset.
In fact, this 17th-century castle was actually a hunting lodge, built in the style of a revival fortified castle. It stands on the enormous Lulworth Estate, some 12,000 acres of land which includes two of the Jurassic Coast's most famous landmarks – Durdle Door and Lulworth Cove.
Lulworth Castle has lived through the English Civil War, been home to a variety of occupants, and survived a devastating fire… so it has a lot of history to explore! It's also a beautiful place for a walk in the surrounding parkland and woodlands. Plus, the Estate hosts numerous events throughout the year, including the well-known festival Camp Bestival.
Sherborne Castle and Gardens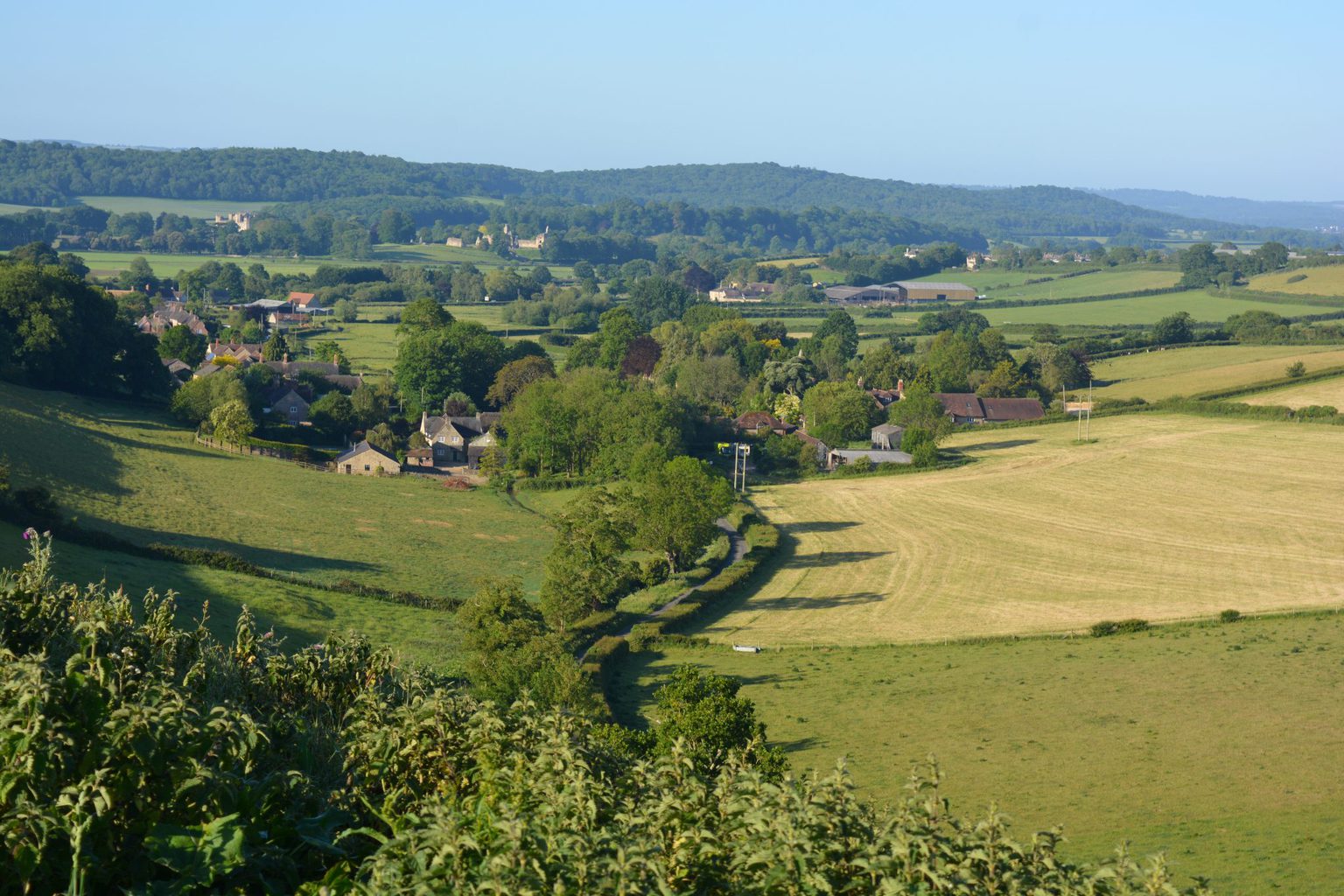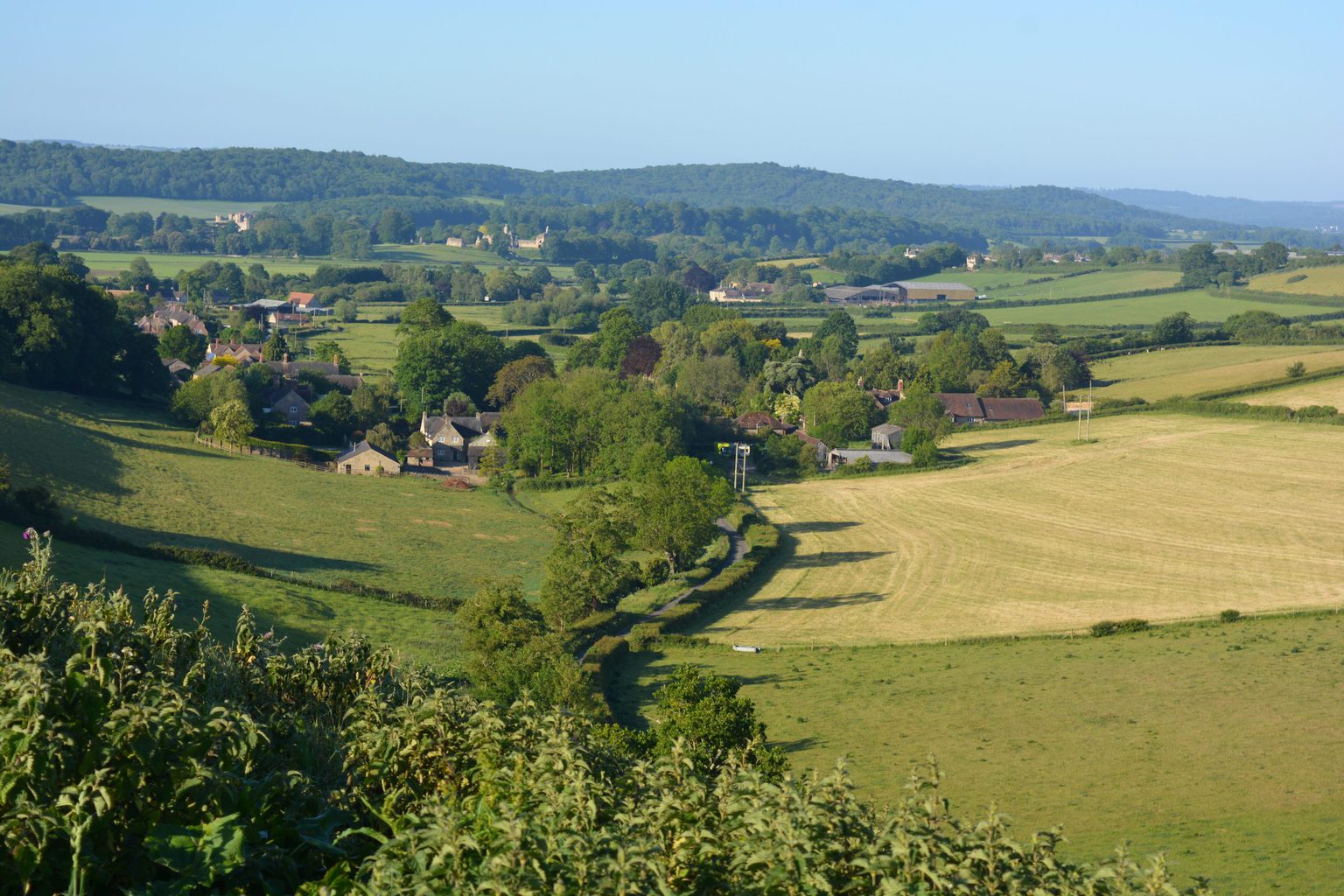 Over in North Dorset, Sherborne is home to not one but two castles. The "New" Castle is a Tudor mansion built in the 16th century – so it's not quite as new as the name implies! Sherborne Castle was built by Sir Walter Raleigh in 1594, and is set within a gorgeous 1,200-acre landscaped park with a Grade-I listed Garden designed by Capability Brown. Those were two big names of the time, so Sherborne Castle is pretty significant in terms of English history!
Inside, the rooms reflect decorative styles spanning four centuries, with a vast collection of furniture, paintings and porcelain. The stunning landscaped gardens are perfect for a walk or a picnic in summer. They're even home to one of Dorset's best local vineyards! Sherborne Castle also hosts plenty of events throughout the year, from country fairs to jousting tournaments. So there's always a fun reason to visit.
NB – Sherborne Castle and Gardens usually close over the winter season, so check their website before visiting.
Sherborne Old Castle


Just down the road is the ruin of Sherborne Old Castle, which the New Castle was built to replace when Sir Walter Raleigh leased the estate. It was built in the 12th century and was a Royalist castle during the English Civil War.
It was captured by the Parliamentarians, recaptured by the Royalists, survived two sieges, and underwent heavy bombing which left it in ruins. Today, it stands amongst beautiful grounds which are a haven for local wildlife and birds.
Other Ruined Castles in Dorset
Christchurch Castle, Christchurch – hilltop remains of a 12th-14th century Motte and Bailey castle.
Rufus Castle, Portland – 15th-century ruins, also known as the Bow and Arrow Castle.
Sandsfoot Castle, Weymouth – ruins of a 16th-century artillery fort built by Henry VIII.
Maiden Castle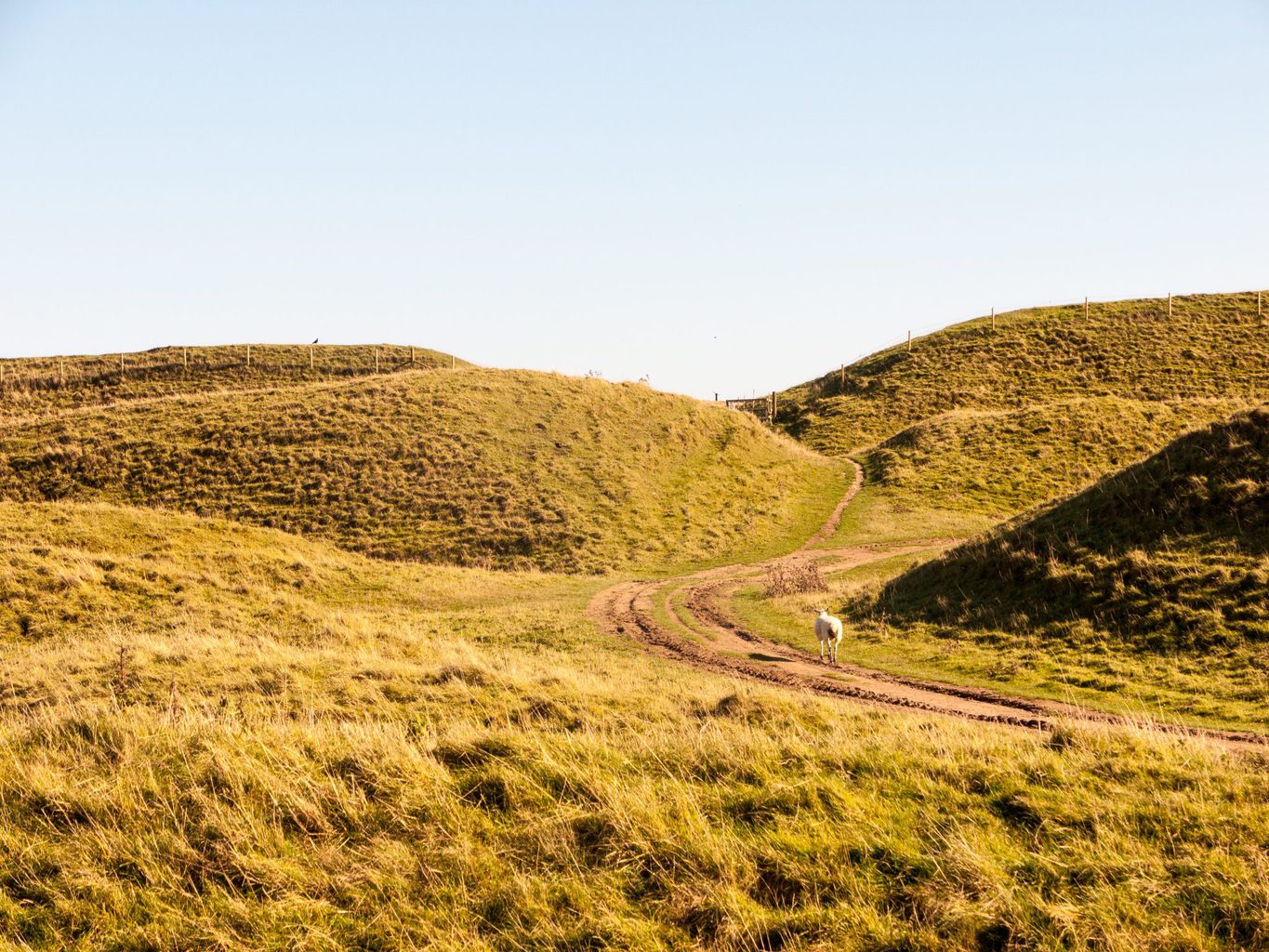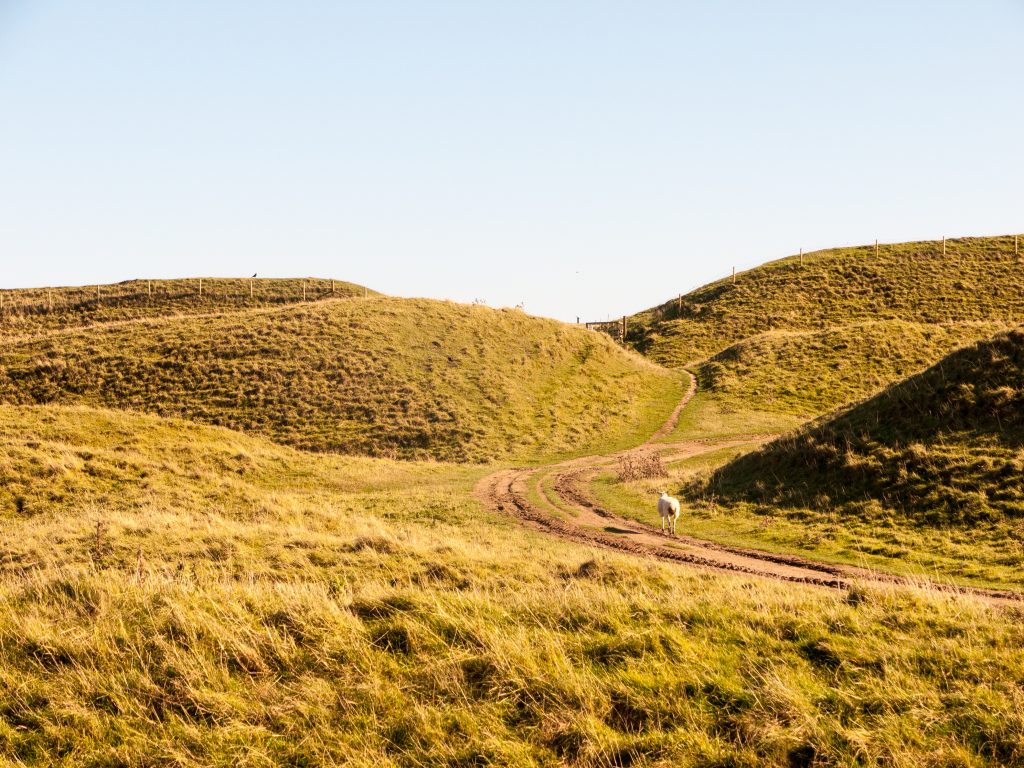 Not quite a castle in the traditional sense; at a glance, Maiden Castle could be mistaken for a simple hill. But it's actually an Iron Age hillfort just outside of Dorchester. One of the largest and most complex Iron Age hillforts in Europe, in fact! The sprawling site covers an area the size of 50 football pitches, with multiple ramparts.
Most of the fort was built in the 1st Century BC, so archaeologists have uncovered some fascinating history here. Today, this is a tranquil spot home to grazing sheep and the odd dog-walker. The huge, hill-like ramparts are perfect for walking – or games of hide and seek!
Please note: There's no visitor centre or signage, but you can download an audioguide to listen to as you explore.
Highcliffe Castle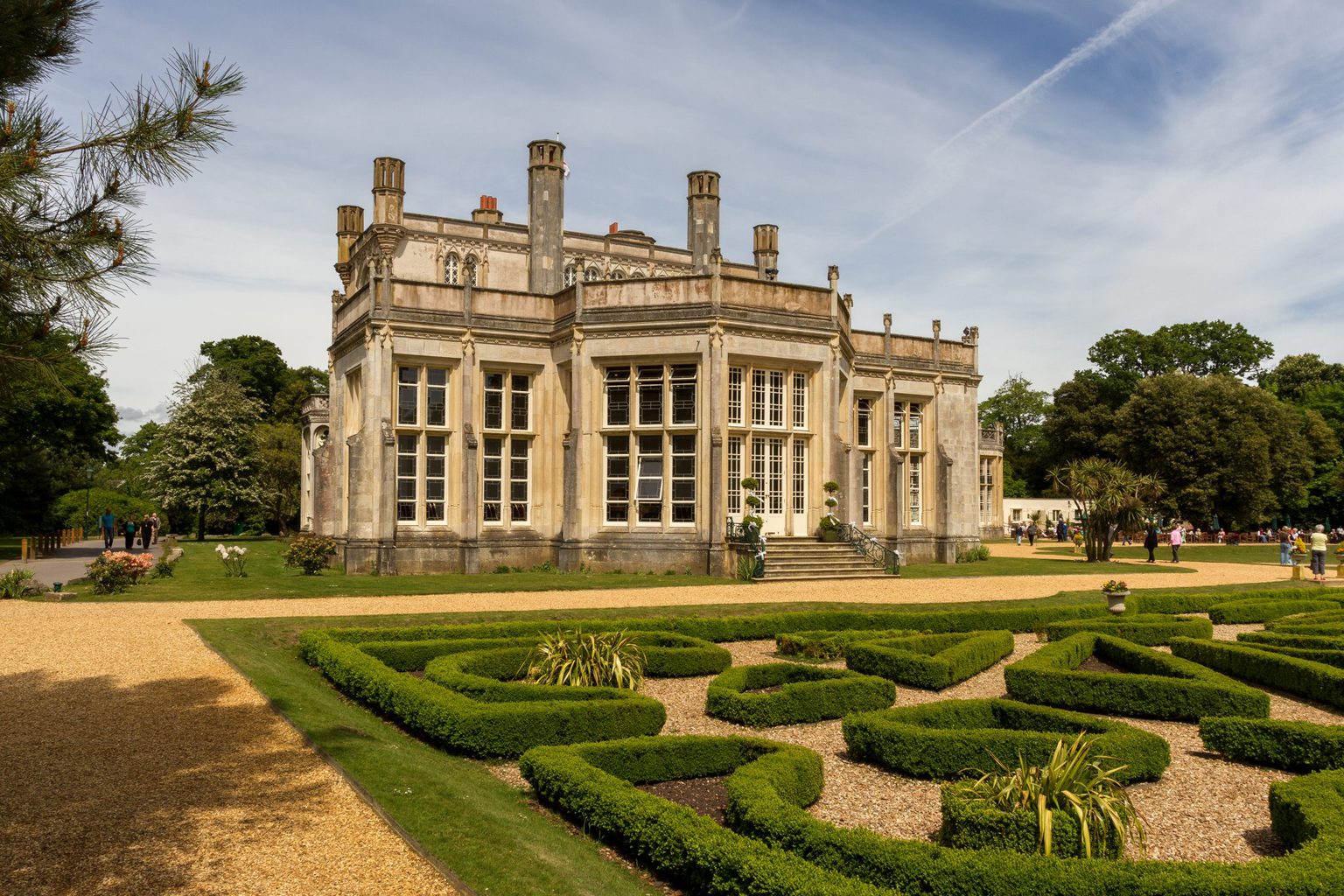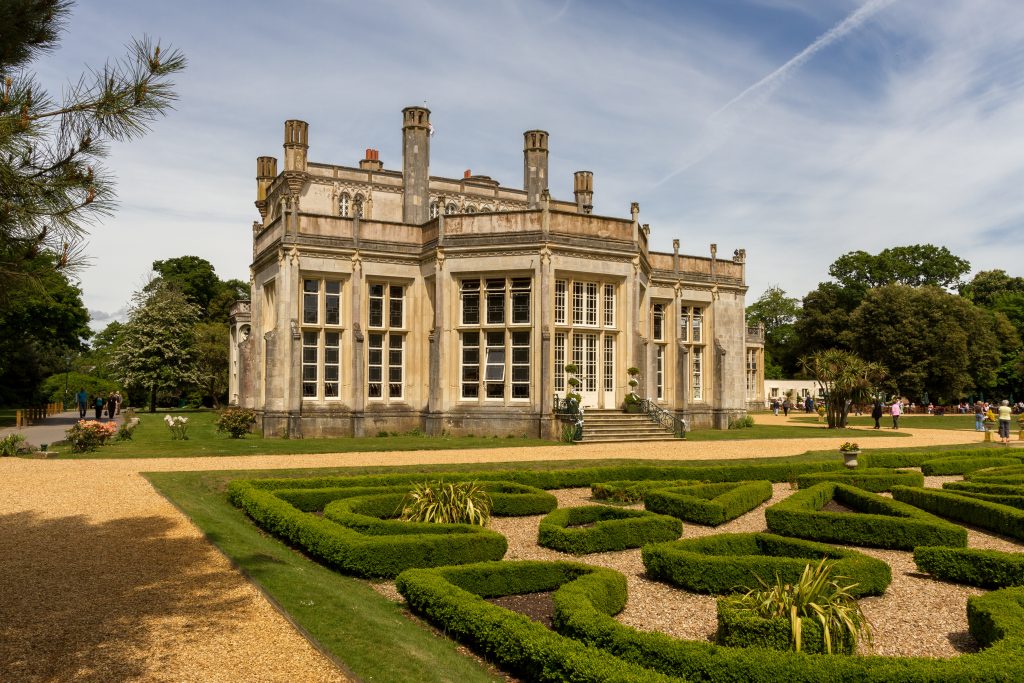 Highcliffe Castle in Christchurch, near Bournemouth, is a stunning seaside castle with views across the sea towards the Isle of Wight. This beautiful, Grade-I-listed property is one of the most important surviving houses of the romantic and picturesque style of architecture.
It was built for Lord Stuart de Rothesay between 1831 and 1836. Despite being a fair bit younger than many of the other castles in Dorset, Highcliffe Castle also boasts a long and interesting history. It has enjoyed many famous and royal guests over the years, including Kaiser Wilhelm and Prime Minister William Gladstone. Today, the castle is open to the public and hosts numerous events and exhibitions throughout the year. The surrounding 14-acre grounds are popular for walks and picnics.
Portland Castle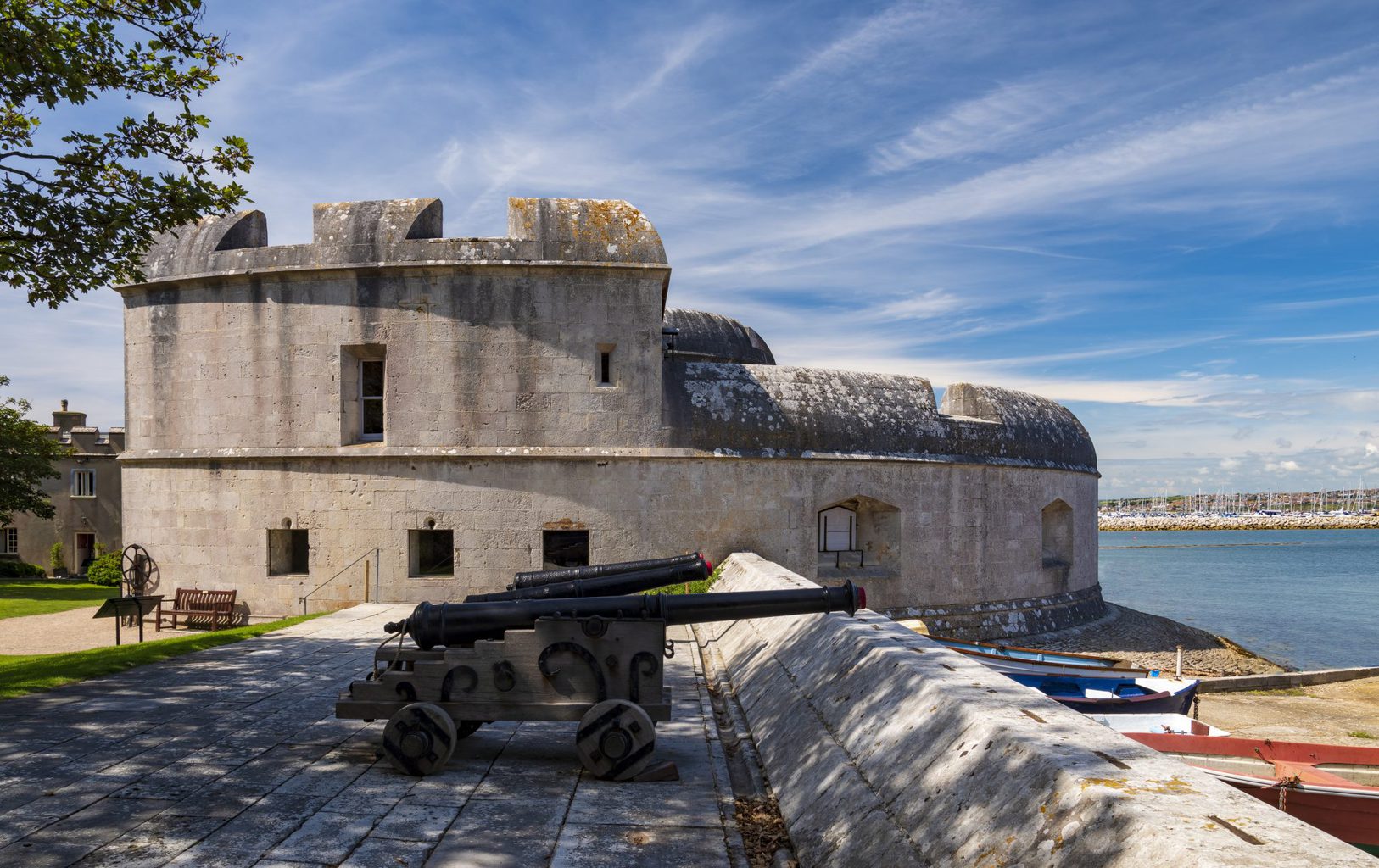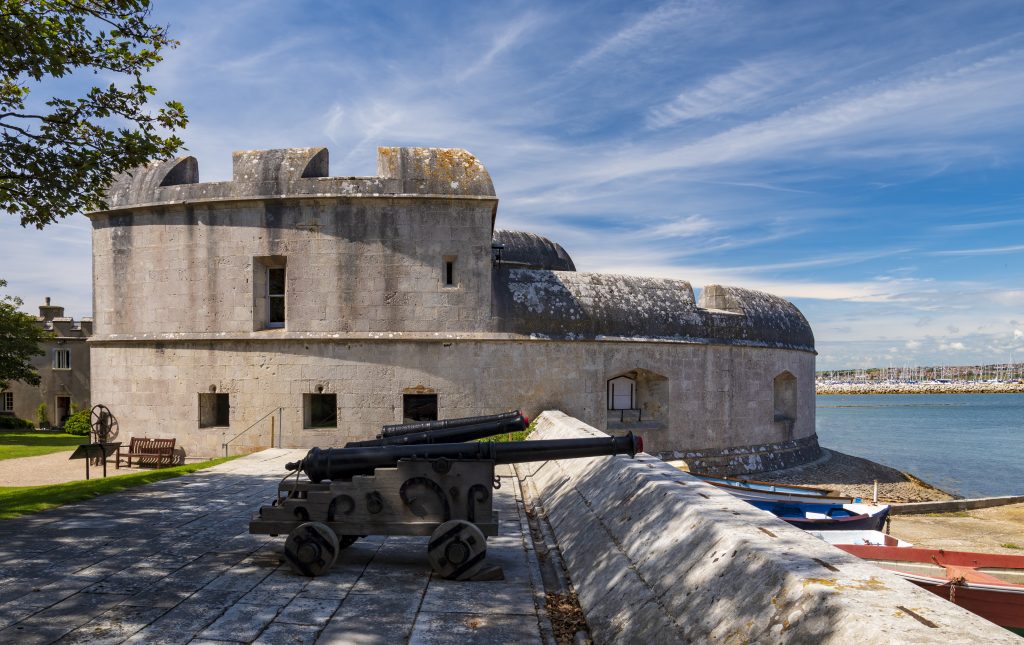 Over on the Isle of Portland on Dorset's Jurassic Coast, Portland Castle is one of a series of coastal forts built in the 1540s by Henry VII to protect against French and Spanish invasions.
This is a striking fort built from the famous Portland Stone. It's one of the smallest of its kind, but also one of the best-preserved. So it's a great place to learn about the history of these forts. Portland Castle was built as part of a pair with Sandsfoot Castle. You can see the ruins of this twin across Portland Harbour in Weymouth.
Standing for almost five centuries, Portland Castle has seen a lot of history. It was used as a prison during the Civil War, and also played a prominent role in both world wars. Today, the castle and grounds are open to visitors. Out on the gun platform you can enjoy stunning seaviews – and get up close to the antique cannons.
Durlston Castle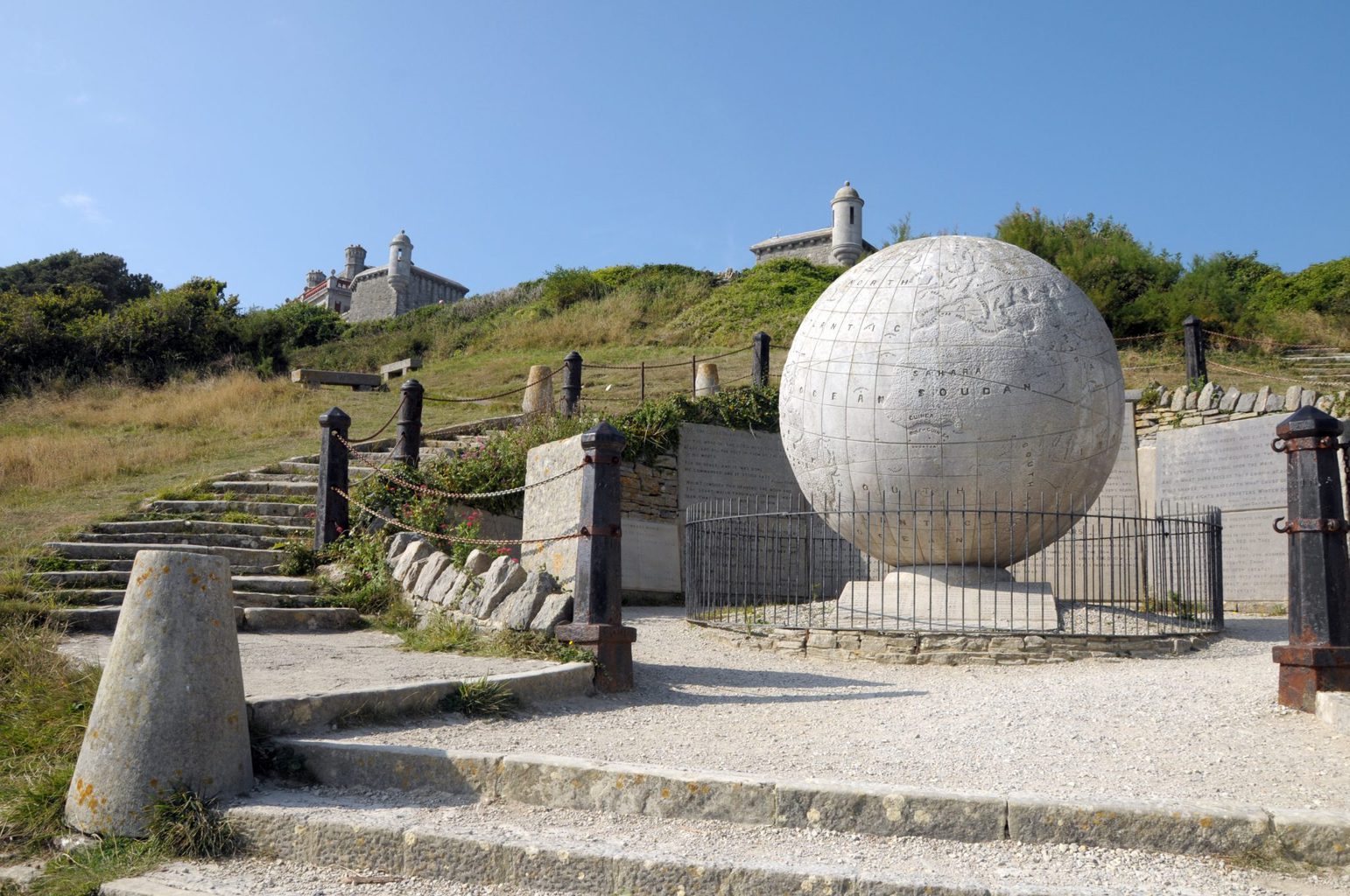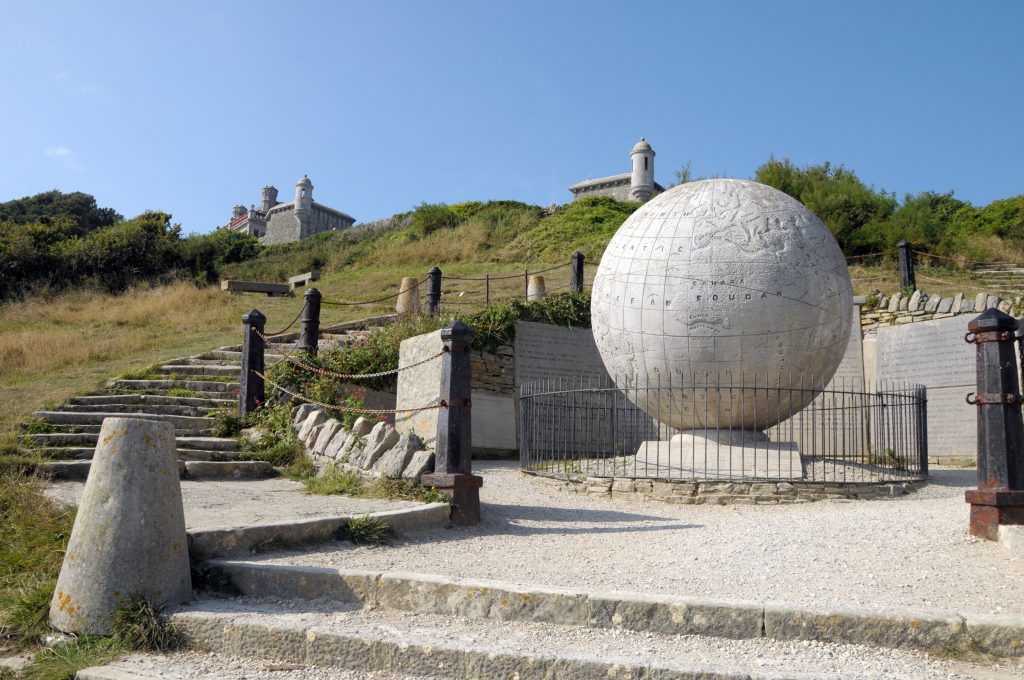 Durlston Castle in Swanage has a lovely, local history. Although it looks like a castle, it never actually was one. Instead, it was built as a folly – a decorative building which serves no real purpose – on the grounds of the Durlston Estate.
The Estate on Durlston Head is home to several limestone quarries, and these supplied a local construction company. The owners of the company, John Mowlem and his nephew and business partner George Burt, wanted to use their wealth to give back to the local townspeople. So when George Burt purchased Durlston Estate for the limestone, he also developed it as a tourist attraction. He commissioned a Weymouth architect to design a castle, which actually served as a restaurant! Today, it's the visitor centre for Durlston Country Park and National Nature Reserve. The famous Great Globe, also built from local limestone, stands on a clifftop just below the castle.
Brownsea Castle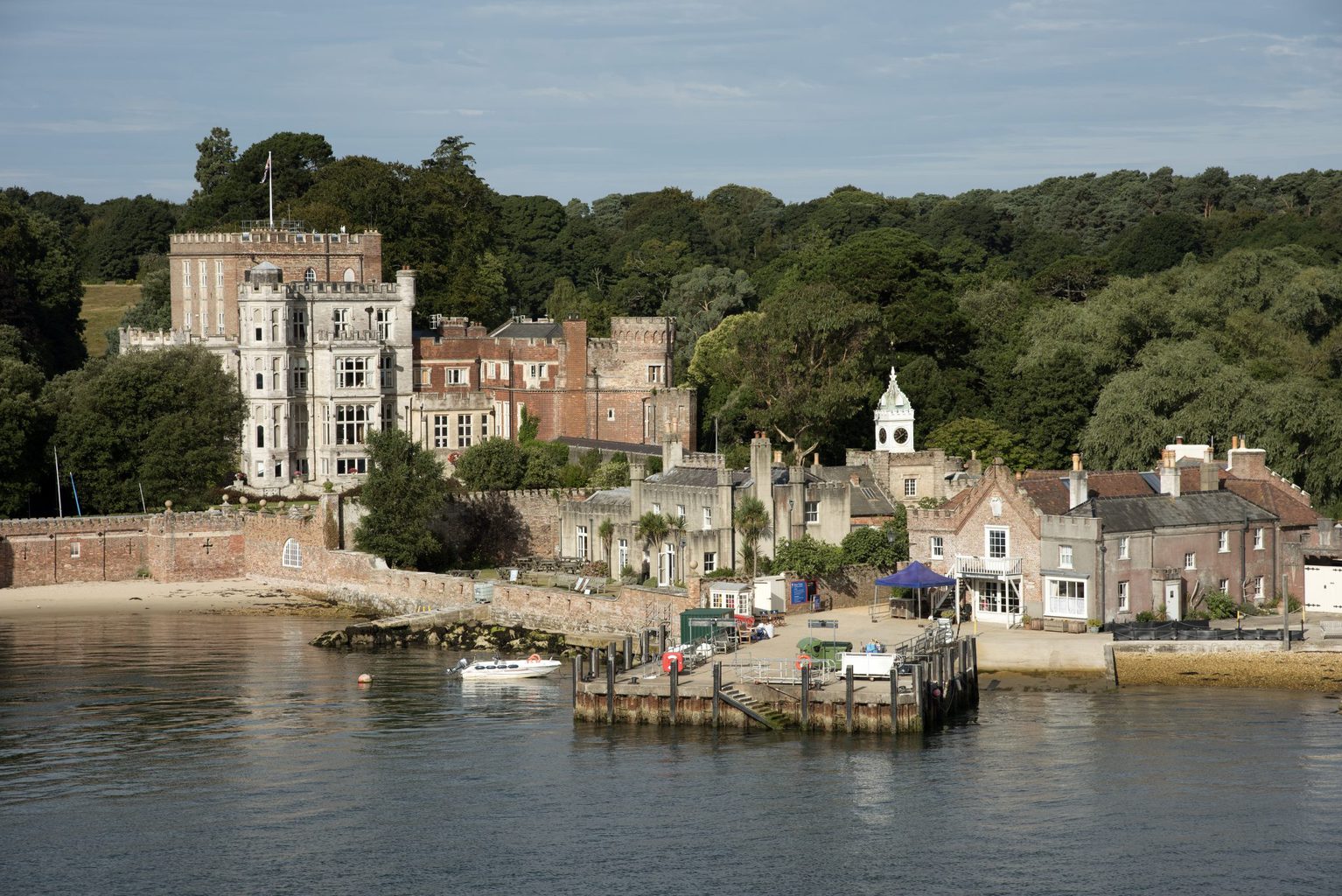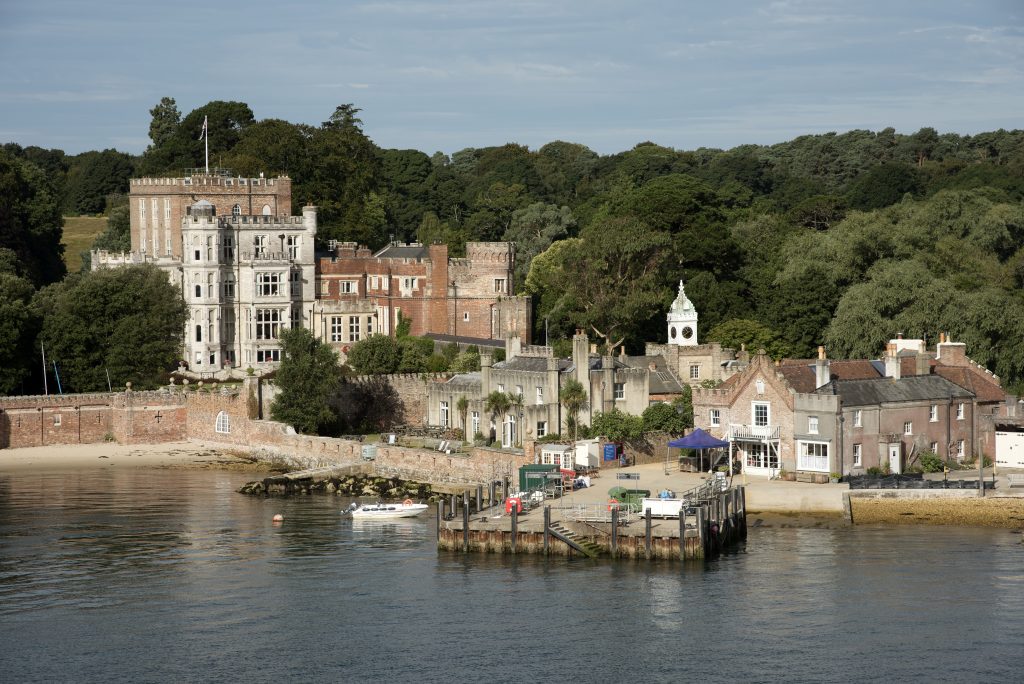 Last, but by no means least, is Brownsea Castle. Also known as Branksea Castle, this was another of Henry VII's coastal forts. It was built between 1545-47 on Brownsea Island, the largest island in Poole Harbour. Although designed as a fort, it was converted into a private residence in 1726 and had several extensions added over the centuries, so today it looks a lot more like a stately home.
Brownsea Castle is best viewed from the sea, and you can book a Poole Harbour and Islands Cruise from just £12. Alternatively, take the ferry to Brownsea Island and choose one of the many walking trails to explore the island on foot. It's a tranquil wildlife haven, known for being one of the few remaining homes of red squirrels left in England, so this is a lovely spot for a walk.
Brownsea Castle is privately leased and not open to the public, but you can view it from outside as you explore the island.
Map of Dorset Castles
Use the map above to find all the Dorset castles mentioned on this page and plan your next historic day out!
Stay in a Castle in Dorset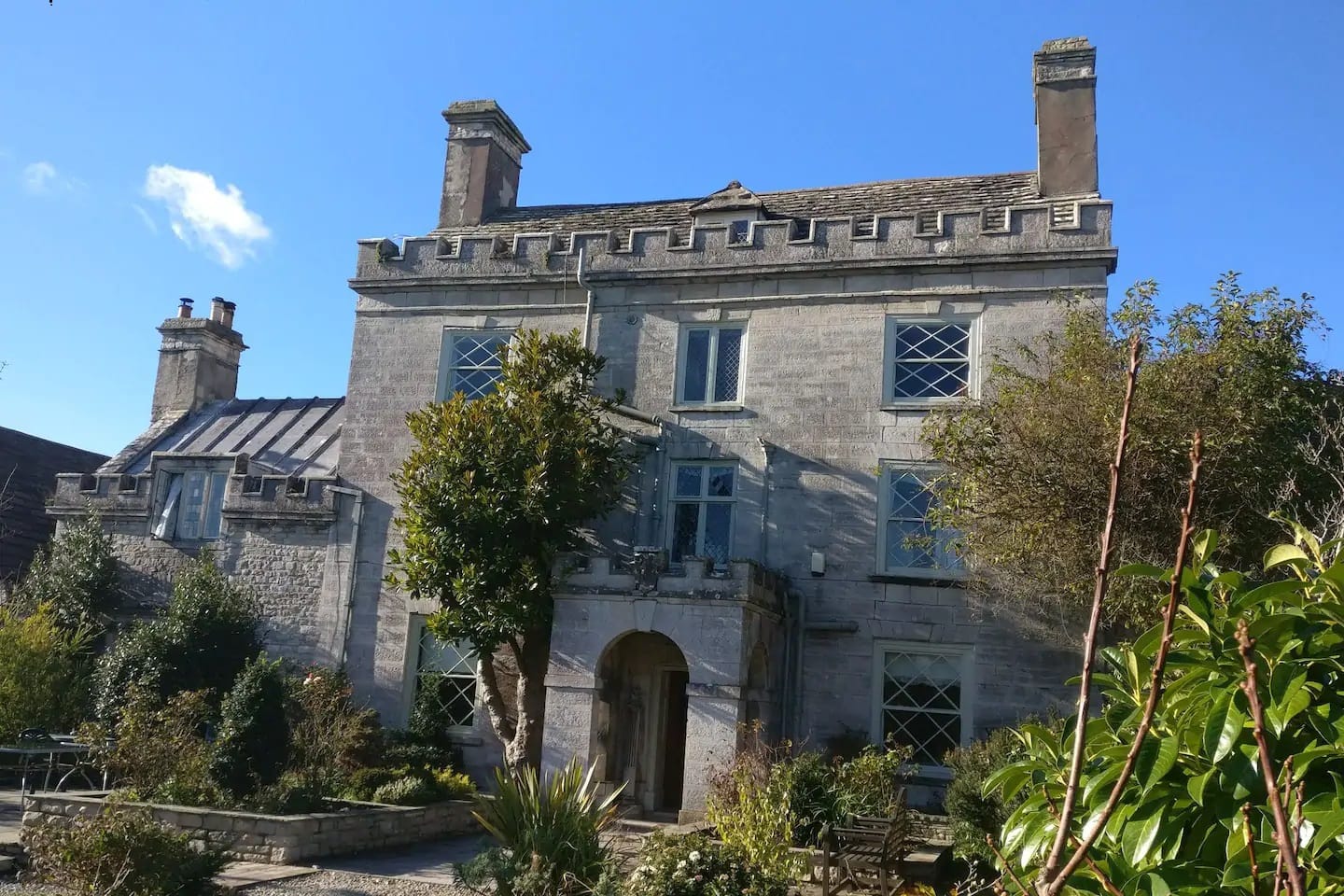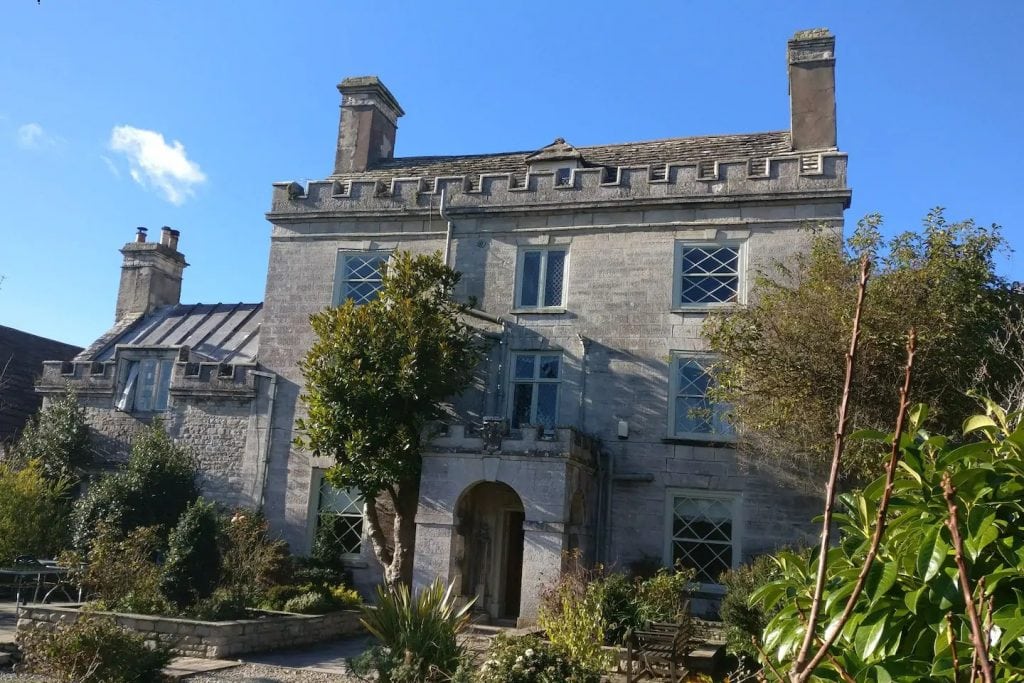 Did you know that you can actually stay in one of Dorset's castles? Newton Manor House, near Swanage, is a 17th-century listed building with 8 bedrooms, 9 bathrooms, and an enormous dining room with seating for 16!
This is one of the most amazing Airbnbs in Dorset, perfect for a big group getaway. Of course, it's a bit of a splurge – but if you're looking for unique accommodation in a historic setting this is it!
Are there any amazing castles in Dorset missing from this list? Let me know in the comments!
Pin this Post!