Some posts on this site contain affiliate links. If you book or buy something through these links, I earn a small commission (at no extra cost to you). Take a look at my privacy policy for more information.
Clustered along the banks of two rivers, Wimborne Minster is one of the most picturesque towns in Dorset. This historic market town is famed for its pretty streets – filled with flowers during summer – and for the iconic twin-towered church which lends its name to the town. From this historic church, to nearby stately homes, to stunning countryside walks, there are so many fun things to do in and around Wimborne!
Whether you're basing yourself in Wimborne while you explore more of Dorset, planning a day trip to the town, or you're a local looking for new places to explore, I hope this list helps give you some ideas!
Explore the nearby villages, such as Pamphill and Sturminster Marshall. Visit historic watermills, discover Wimborne's arts and crafts scene, or uncover local history. And, of course, try some local produce at the largest covered market in the South of England! Whatever you get up to, there's plenty to see and do in and around Wimborne Minster. Enjoy…
Map of Things to do in Wimborne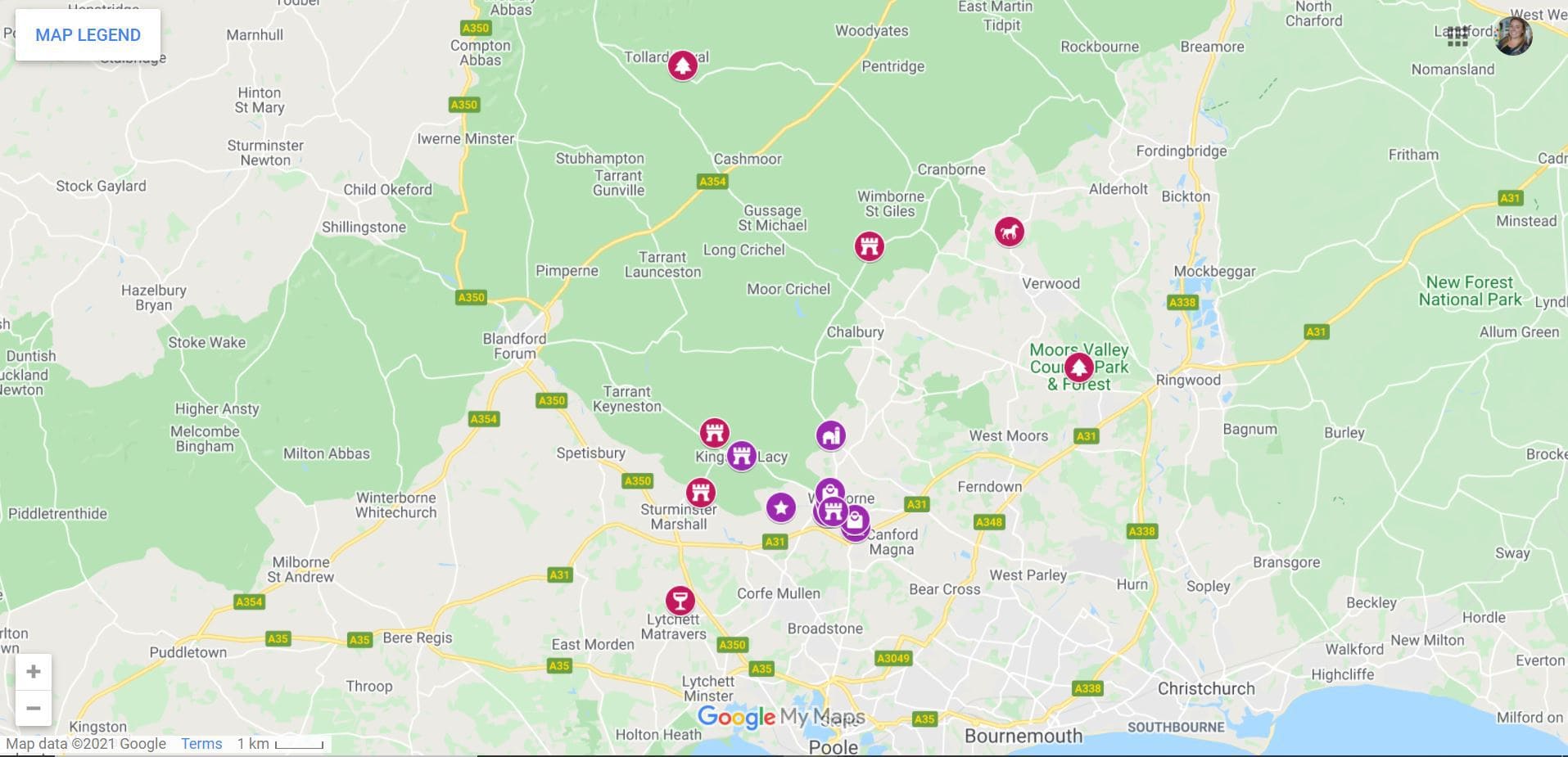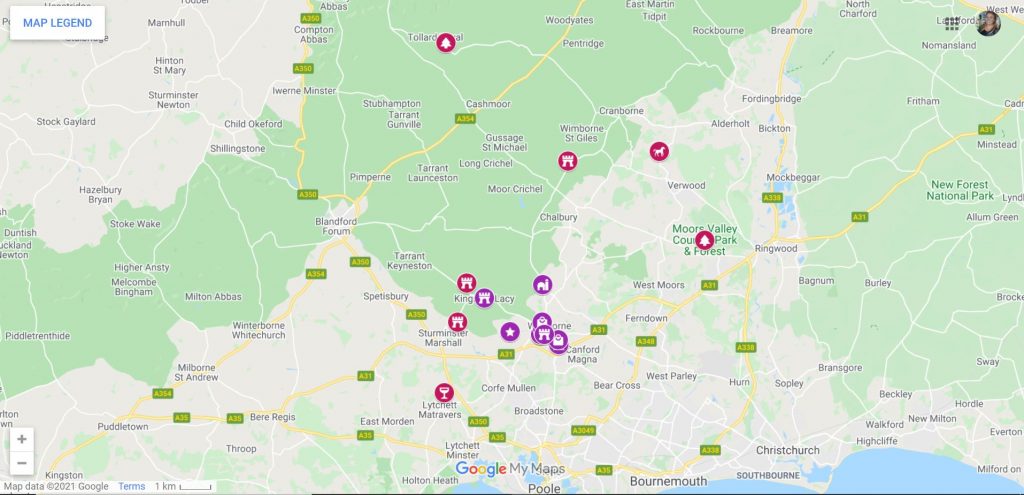 11 Things to do in Wimborne Minster
1. Wimborne Minster
Wimborne Minster, the town, takes its name from the ancient Saxon church at its centre. The Wimborne Minster Church has existed for over 1300 years and boasts an incredible history. So of course it's one of the best things to do in Wimborne Dorset.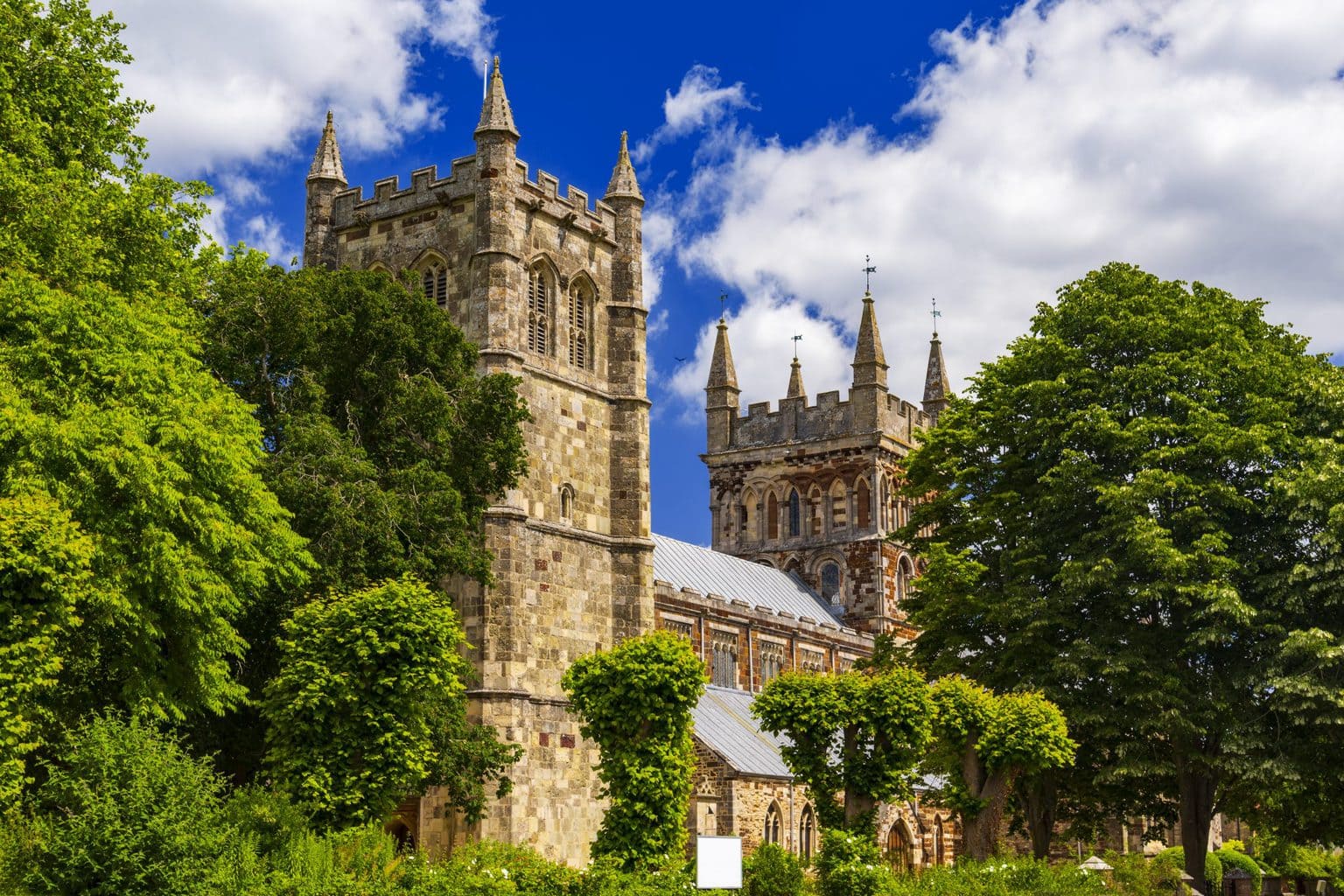 The church is most famous for the tomb of King Æthelred (Ethelred) of Wessex, brother of Alfred the Great. Another notable feature is the Chained Library, one of just four remaining chained libraries in England, where the oldest book dates from the 1300s and is handwritten. The collection also includes a book of sermons that once belonged to Catherine of Aragon.
Even if you're not all that into history or churches, Wimborne Minster, with its iconic twin towers tucked amongst leafy greenery, is an attraction you really shouldn't miss in Wimborne!
2. Kingston Lacy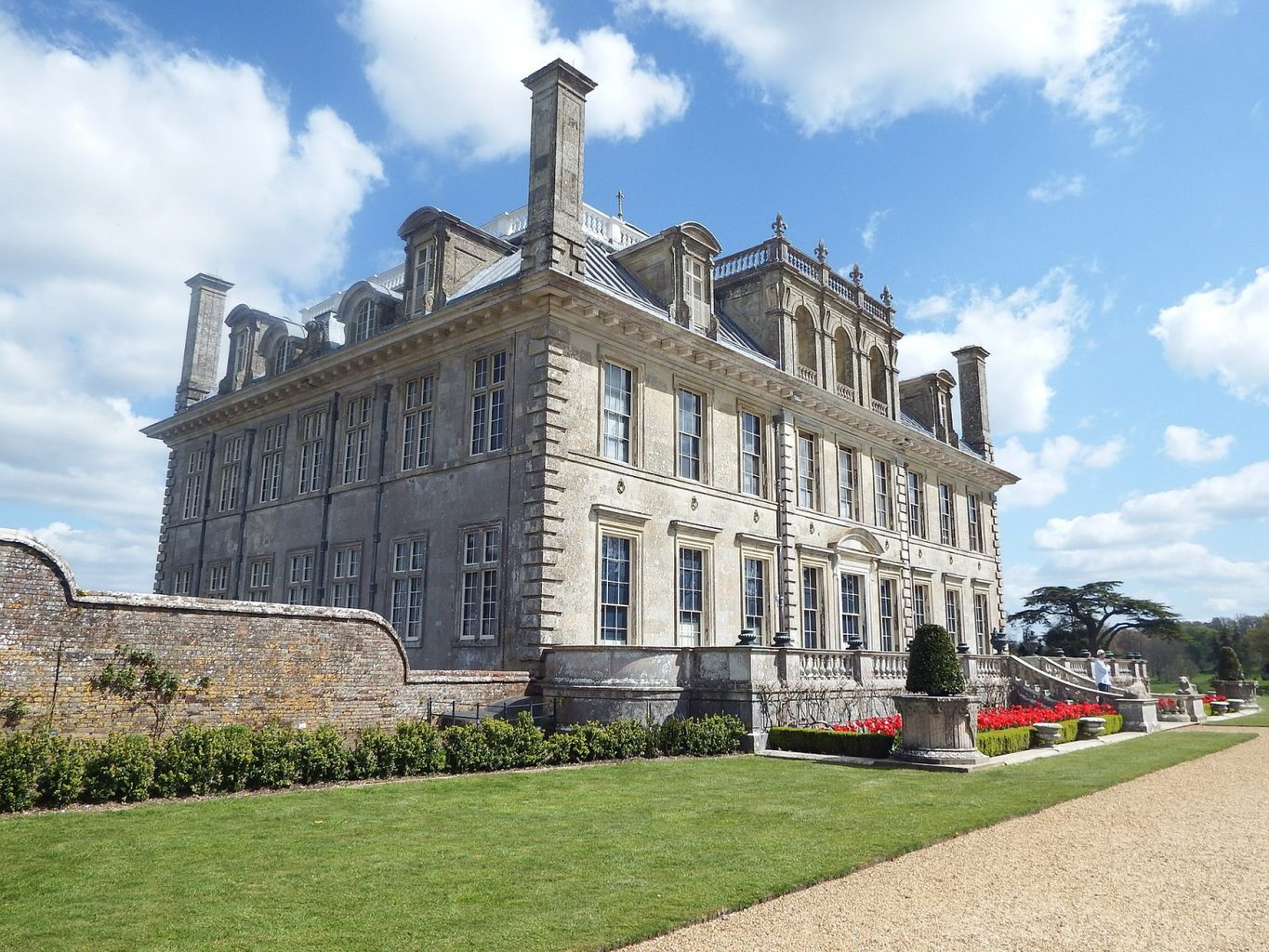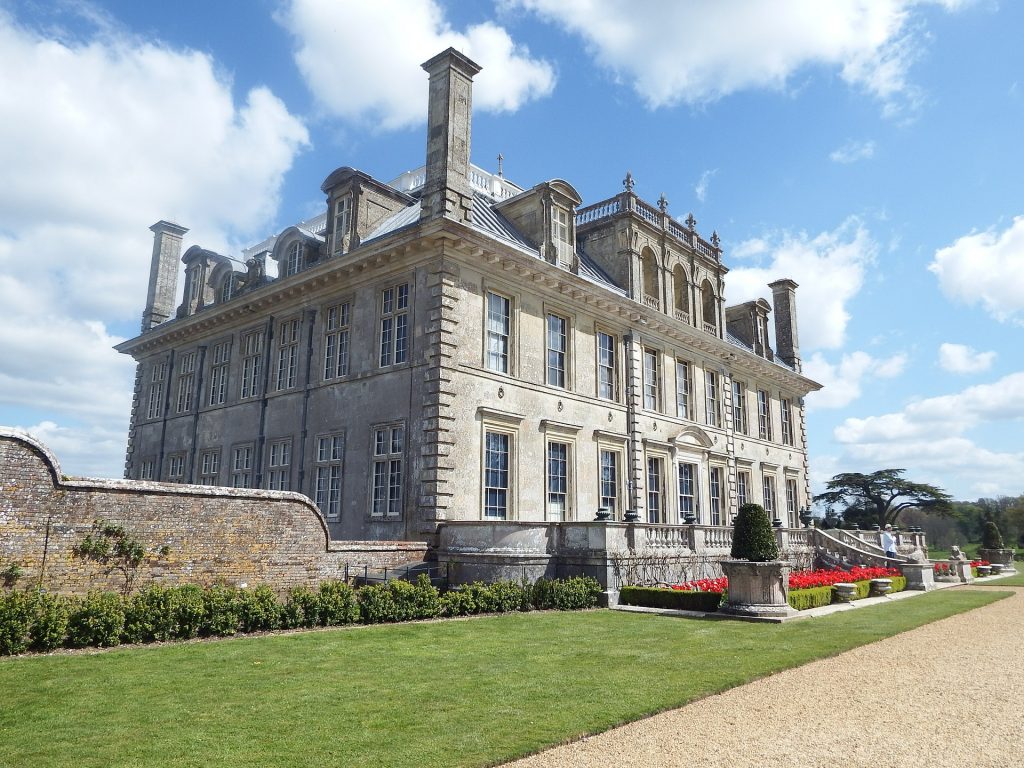 Just on the outskirts of town you'll find one of the best, and most popular, stately homes in Dorset – easily one of the top things to do in Wimborne. Now owned by the National Trust, Kingston Lacy was once the opulent family home of the Bankes family. Designed to resemble a Venetian Palace, the stunning property sits upon an enormous 8,500-acre estate filled with attractive gardens, Iron Age hill forts, heathland, water meadows, and the world's oldest pedigree herd of Ruby Red Devon cattle.
It was John Bankes (1786-1855) who created the house we see today, remodelling it from Venice – where he was forced to live in exile because he was a homosexual. His passion for his beloved home never waned, and Bankes filled the house with lavishly decorated rooms and a remarkable collection of art. As a result, Kingston Lacy is something of a "National Gallery" for the South West of England.
3. Wimborne Model Town & Gardens
One of the best family-friendly attractions in Wimborne is the Model Town and Gardens. Opened in 1951, this fun attraction is a 1/10th scale model of Wimborne, as it looked during the fifties. You can get up close and even touch the buildings, so its a great day out for kids. There's also a working model railway, a collection of doll's houses, a 1950s school and shop, a lovely tearoom, and a crazy golf course.
4. Countryside Walks Around Wimborne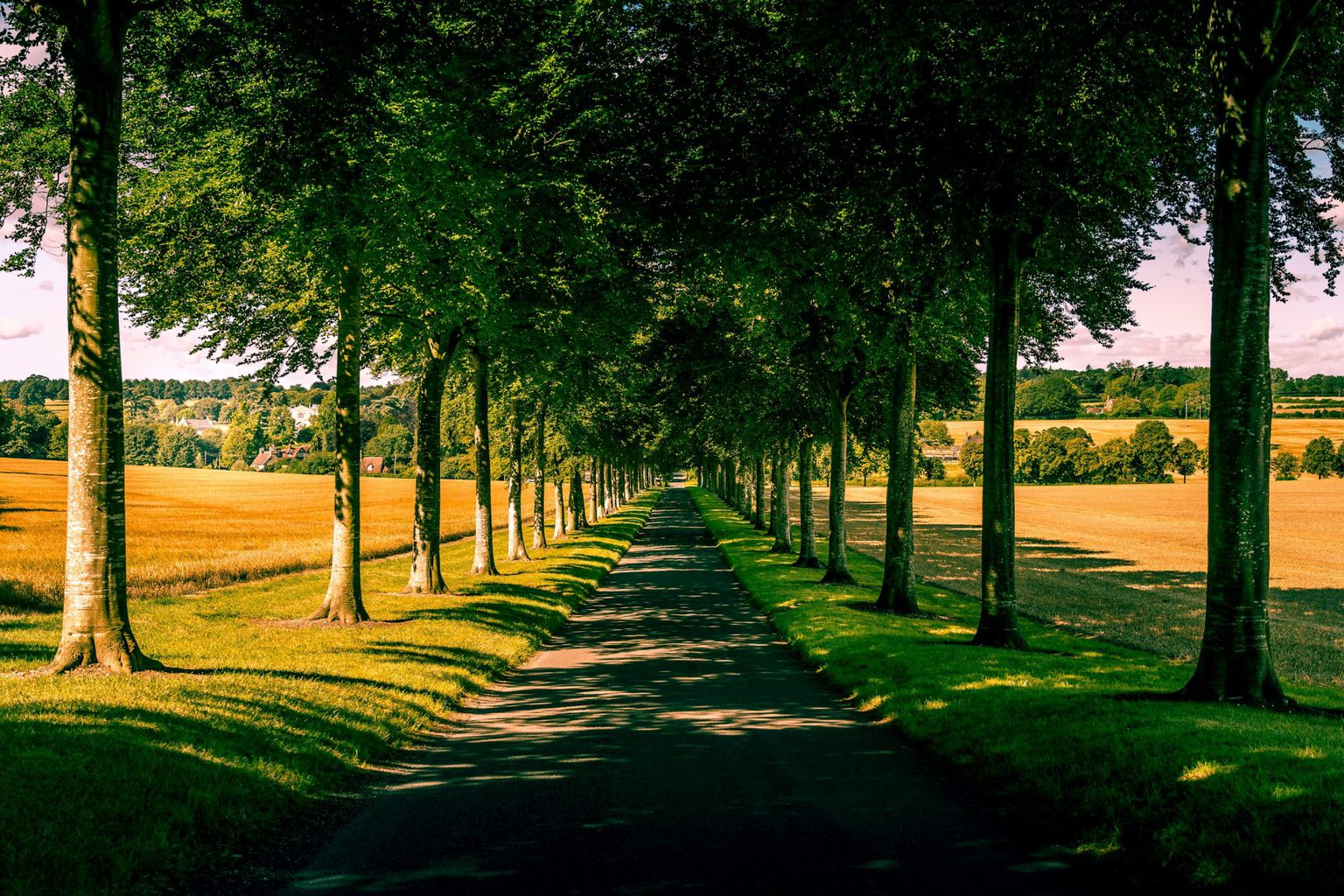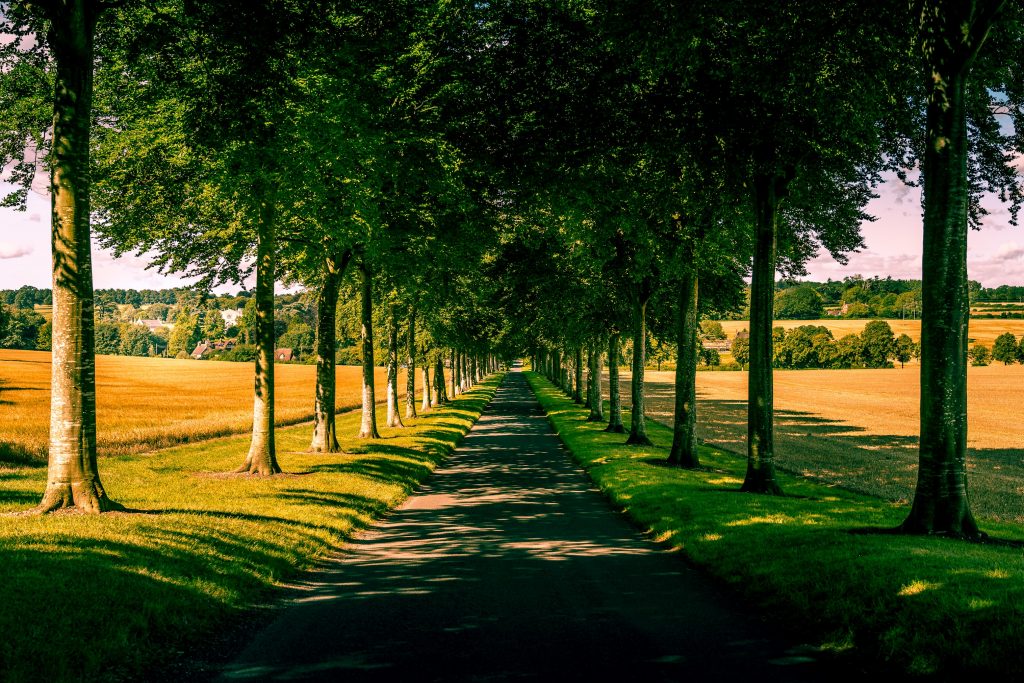 Wimborne is ideally situated to enjoy the stunning Dorset countryside. Head out for a river walk along the Stour or the Allen, which both converge at Wimborne, or off into the Cranborne Chase AONB for some undisturbed countryside. Below are some links to a few of the best walking routes in and around Wimborne.
5. Row a Boat Along the Stour
Dreamboats boat hire is definitely one of the most fun things to do in Wimborne – for all ages! They offer rowing boat hire from just £15 an hour, so you can go for a lovely, relaxing row along the River Stour. You can also hire kayaks, canoes, and electric motorboats. Getting out on the water offers a unique perspective on the pretty riverside town and surrounding countryside.
6. Wimborne Market
Founded way back in 1855, today Wimborne Market is the largest undercover market in the south of England. You'll find everything on sale at the market, from everyday essentials to jewellery, antiques, clothing, and Bric-a-brac! The Farmer's Market is a great place to pick up fresh local produce, such as meat, cheese, fish, and baked goods from local suppliers. There's also a huge car boot sale and flea market on weekends.
7. Pamphill & Cowgrove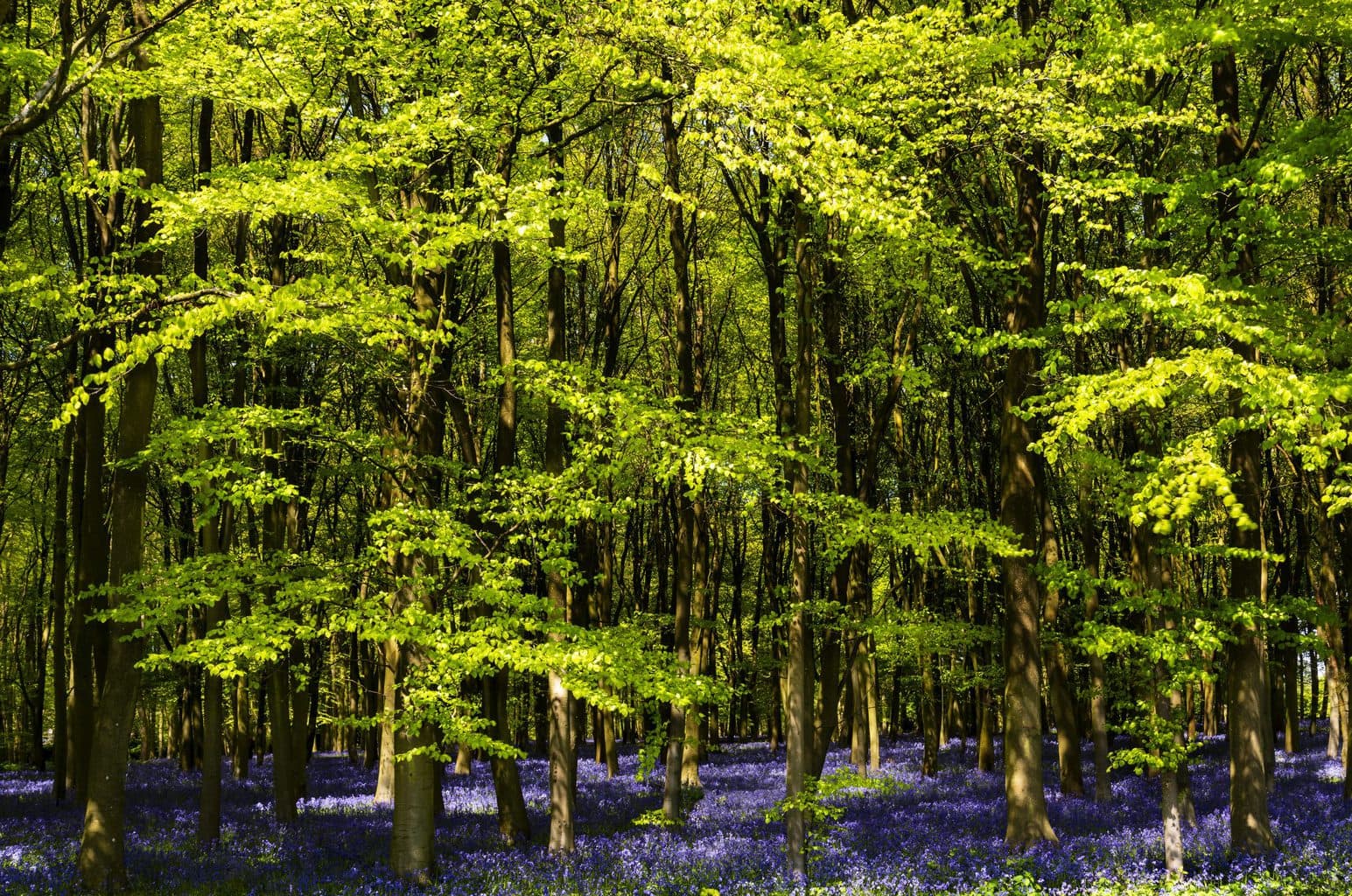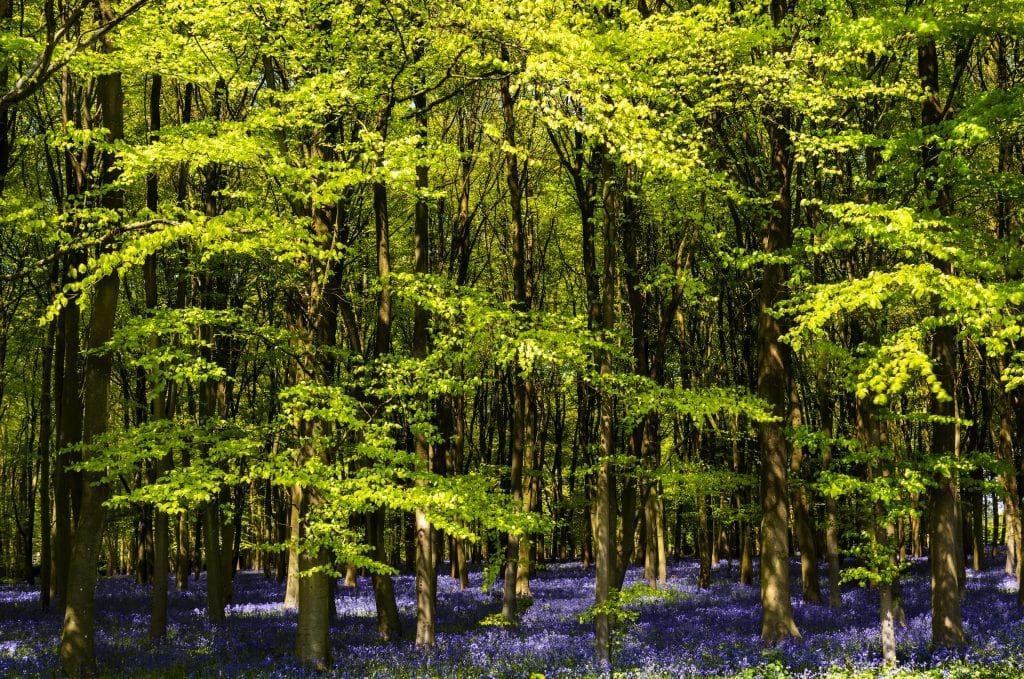 Just outside of Wimborne, the tiny village of Pamphill has a population of only 704. It's a picturesque little village, home to the Pamphill Dairy, where you'll find one of the nicest farm shops in Dorset. Both Pamphill and neighbouring Cowgrove sit within the Kingston Lacy Estate, and there are several excellent walks you can do in the area.
During spring, the nearby Abbot Street Copse becomes one of the most popular Bluebell Woods in Dorset. While the small, wooden Eye Bridge crossing the River Stour is a popular wild swimming spot in summer!
8. Museum of East Dorset
Formerly the Priest's House Museum, this historic building recently underwent an enormous restoration and refurbishment, re-launching as the Museum of East Dorset.
The museum lies within a Grade II* listed house which dates back as far as the 1500s's, so even the building feels like a history lesson! But it's also home to 11 galleries exploring the history of the building, Wimborne Minster, and East Dorset. The collections are fascinating, while the stunning heritage-planted walled garden, with its lovely Garden Tea Room, is the ideal spot to relax!
9. Tivoli Theatre
Originally built in 1936 as a cinema and theatre, the art deco Tivoli Theatre is one of the most notable buildings in Wimborne. Maintained by an army of volunteers, the theatre underwent a huge restoration in the early 90s. Today, it still operates as both a theatre and cinema, with a wide range of shows and movies on offer. This is definitely one of the best things to do at night in Wimborne, so be sure to check what's on while you're in town.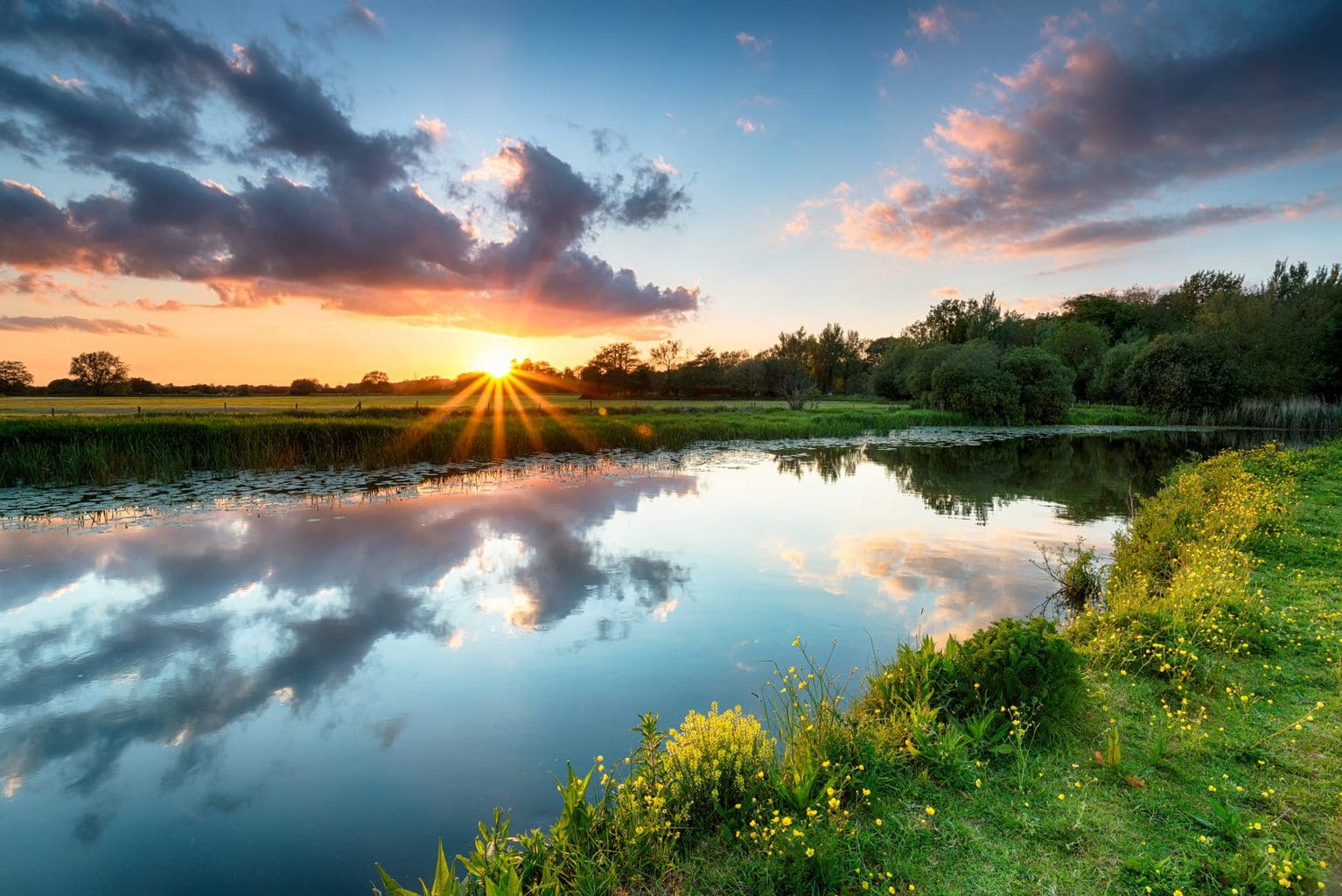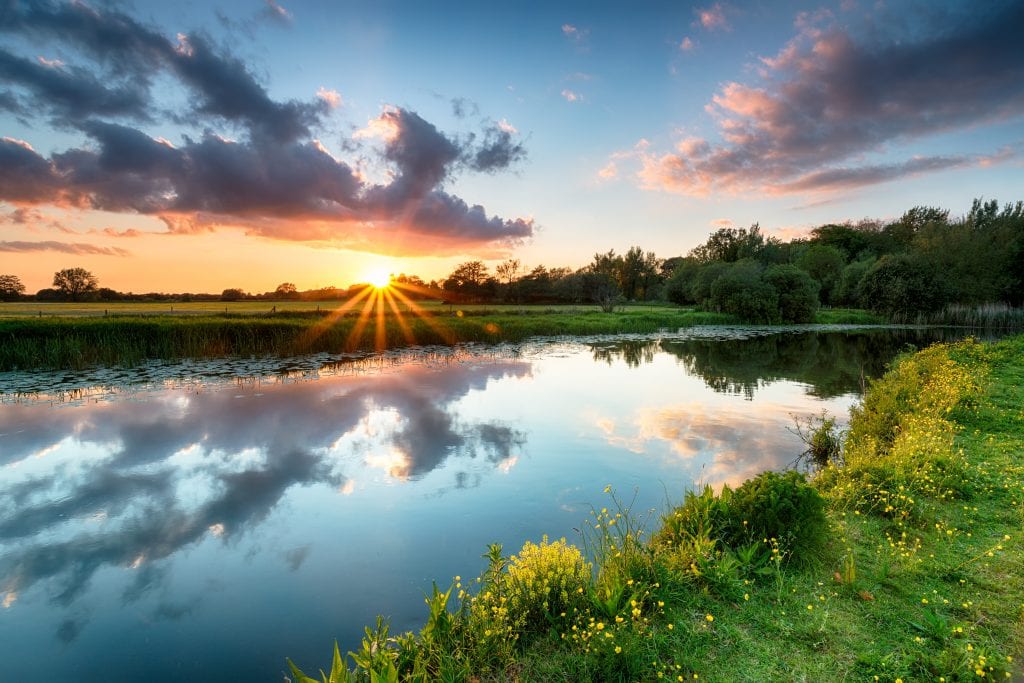 10. Walford Mill Crafts
Housed within a historic watermill in the heart of Wimborne, Walford Mill is a creative home for designers and makers in Dorset. The converted mill is home to several studios and workshops, which give both established and emerging artists a space to work, as well as to sell their crafts.
Visitors can explore the mill, studios, and galleries, and so meet the makers, talk about their work, and maybe buy some unique works of art! Walford Mill also hosts regular events, exhibitions, and workshops – so you could even try learning a new skill on your visit to Wimborne!
11. Dean's Court
Dean's Court is another stunning stately home in Wimborne. It was originally built as a Saxon monastery in 705 AD, and was later the Deanery to the College of the Minster, so the striking building has seen a lot of history. Today, it mainly operates as a wedding and events venue, as well as offering some unique accommodation options including shepherd's huts and picturesque holiday cottages.
If you want to visit, the House and Grounds are also open to the public by accompanied tour only. There are also a couple of National Garden Scheme Openings each year. Tours take place on certain days of the year, so check the website to see if Dean's Court will be open when you visit Wimborne and add it to your list of things to do!
7 Things to do Near Wimborne
1. Knowlton Church and Earthworks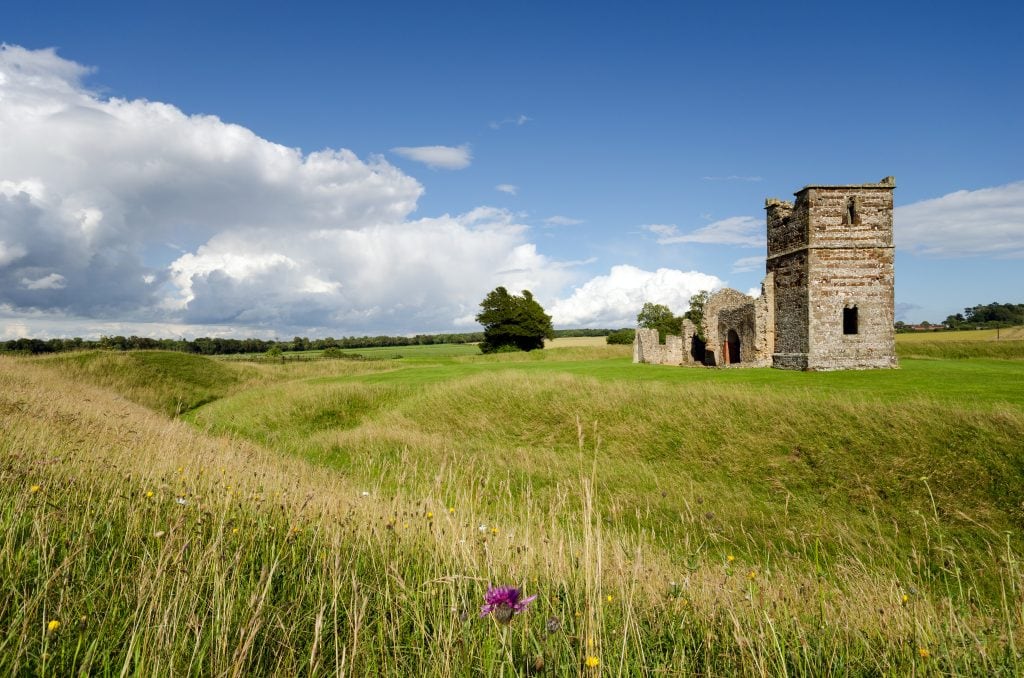 Knowlton Church and Earthworks is a fascinating place to visit near Wimborne Dorset. This historic site features the picturesque ruins of a Norman Church, which was built in the 12th century. But this church is situated at the centre of a Neolithic ritual henge earthwork. It's an unusual pairing, and a good symbol for the transition from pagan to Christian worship in England.
2. Dorset Heavy Horse Farm Park
The award-winning Dorset Heavy Horse Farm Park is one of the best things to do near Wimborne, especially with kids. This is one of the very last Heavy Horse Centres left in Britain. It's home to a variety of workhorses and educational displays, so you can discover how Heavy Horses faithfully served mankind for thousands of years. Don't miss the Heavy-Horse-drawn carriage rides, or the daily feeding tours around the farm.
3. Badbury Rings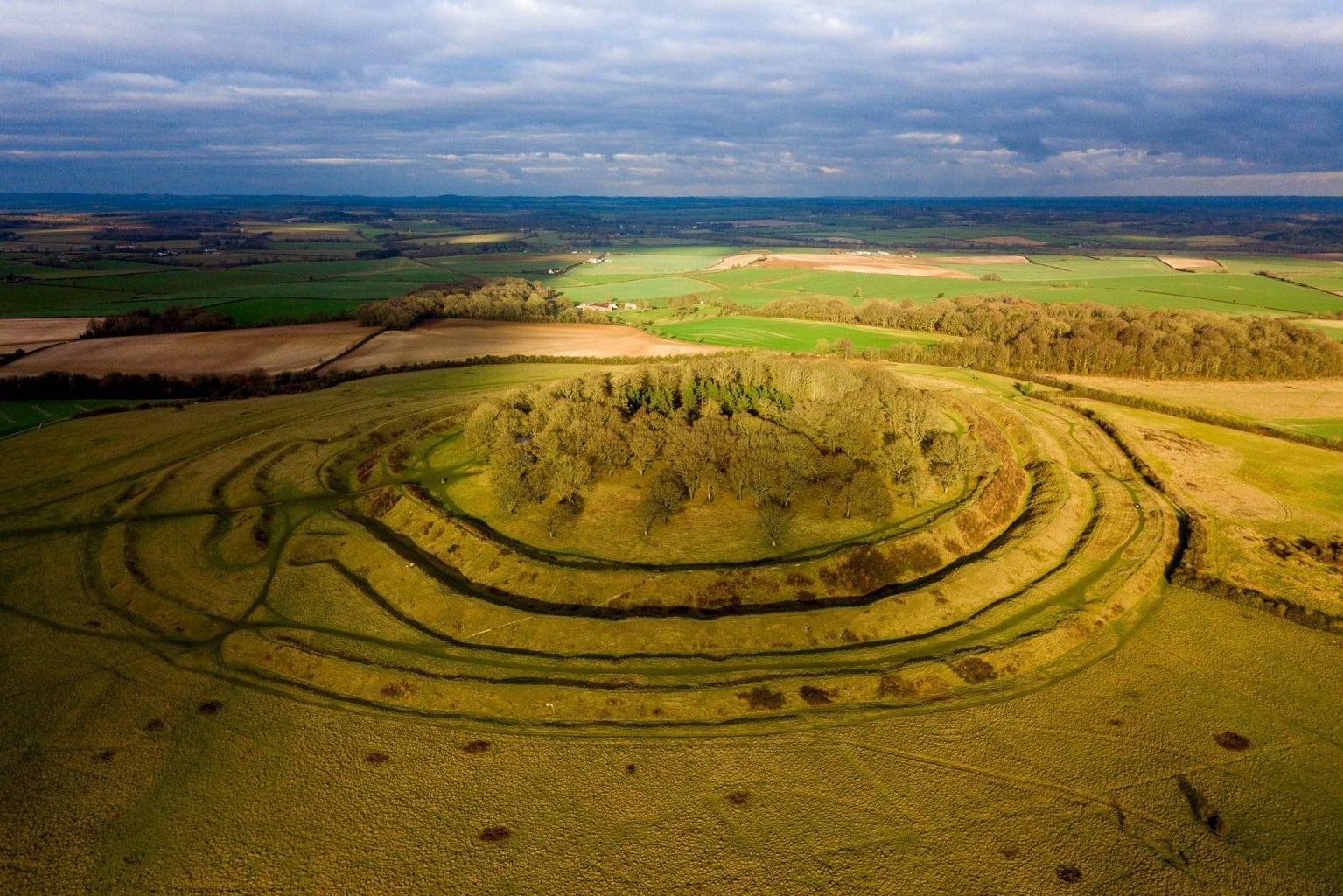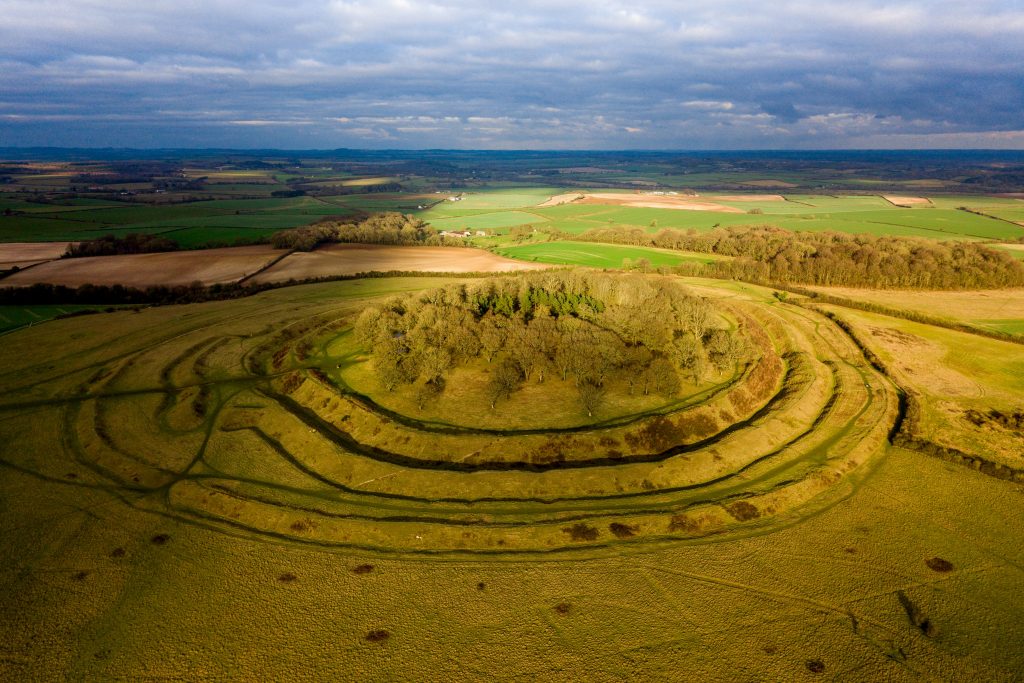 Dorset is full of Iron Age hillforts. One of the most impressive lies less than 10 minutes drive from Wimborne, the stunning Badbury Rings. Although the site is best known for its 3-ringed Iron Age hillfort, there's evidence of Bronze Age, Iron Age and Roman occupation at Badbury Rings. At 100m above sea level, the site also offers some fabulous views across Dorset. It's a brilliant place for a walk – even if you're not all that interested in history.
4. Moors Valley Country Park and Forest
Moors Valley is one of the most popular days out near Wimborne. It's a stunning country park with a brilliant Adventure Play area, narrow-gauge steam railway, Go Ape treetop adventure, golf course, country shop, restaurant and more. There are also several fun walking trails, including the Play Trail, and the 5-metre high Tree Top Trail which offers some unique views of the forest.
5. Cranborne Chase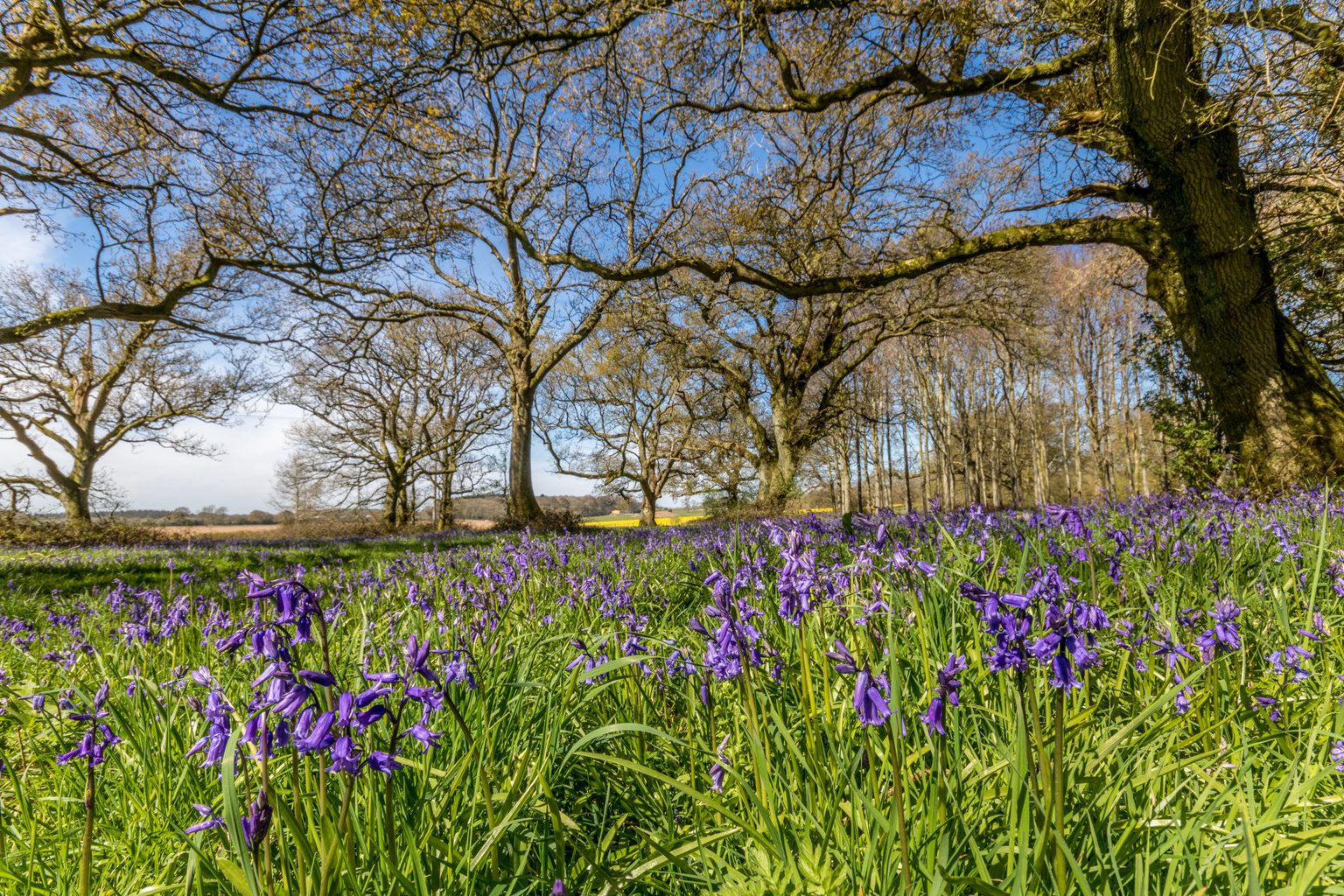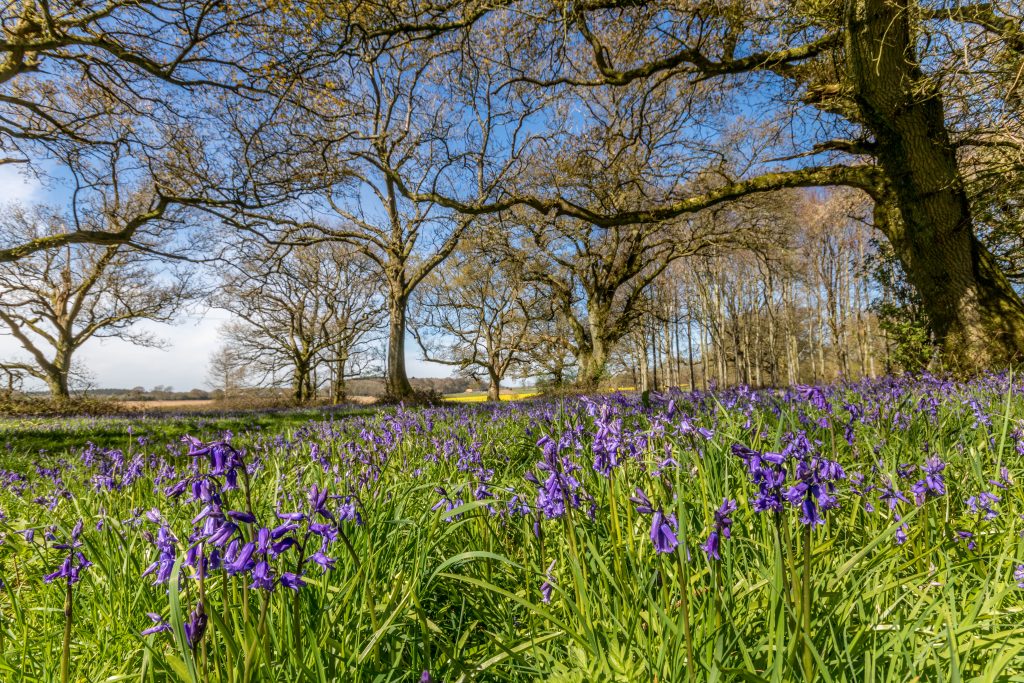 The glorious Cranborne Chase AONB covers 380 square miles overlapping Dorset, Wiltshire, Hampshire and Somerset. The area is home to gorgeous countryside and several nature reserves, as well as some of Dorset's prettiest villages.
There's a diverse range of landscapes, including chalk grassland, ancient woodlands, chalk escarpments, downland hillsides, and chalk river valleys. Much of the AONB is rich in wildlife and birdlife, as well as stunning wildflowers. The area is also an International Dark Sky Reserve, known for its excellent stargazing.
6. Sturminster Marshall and White Mill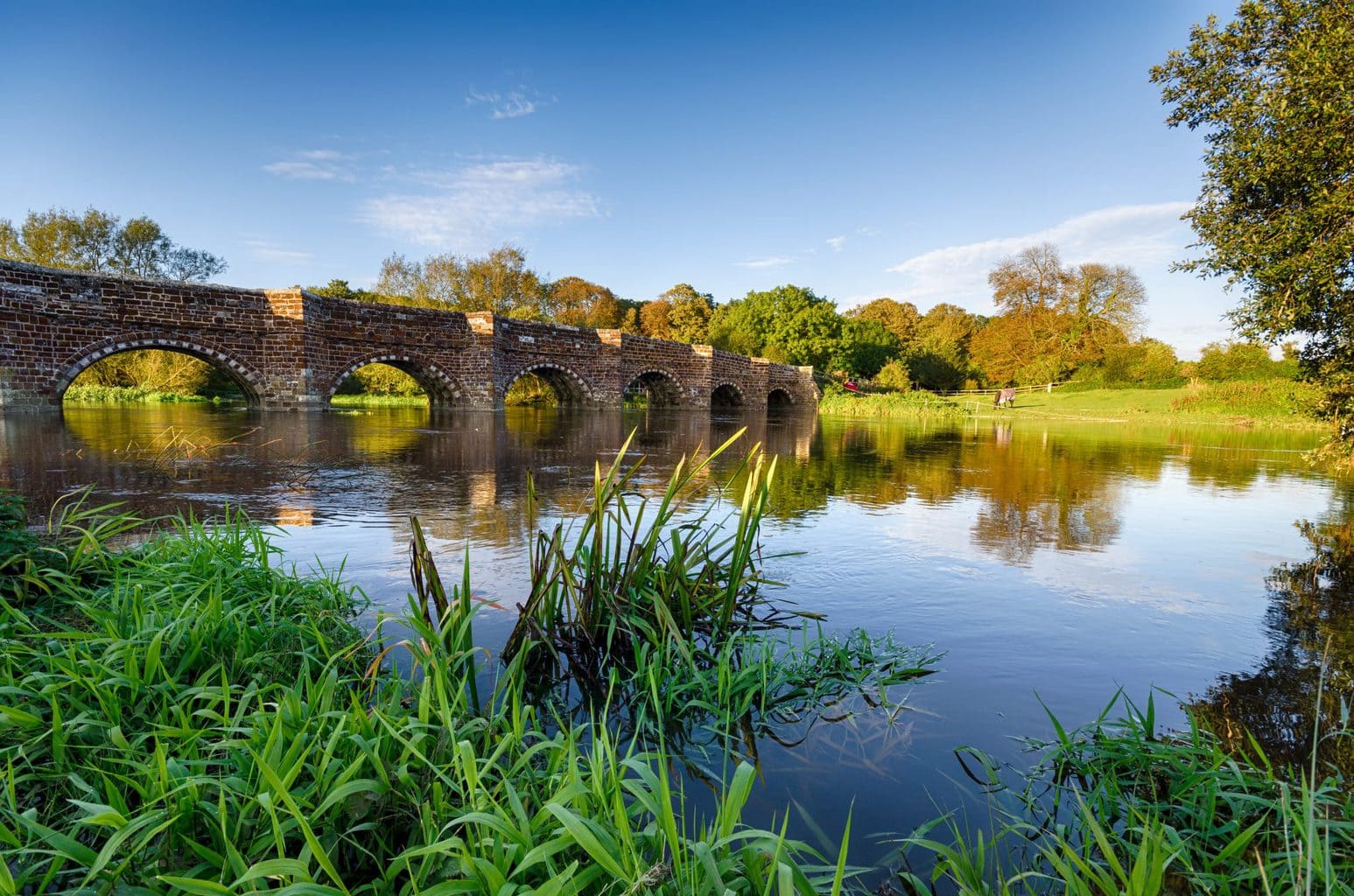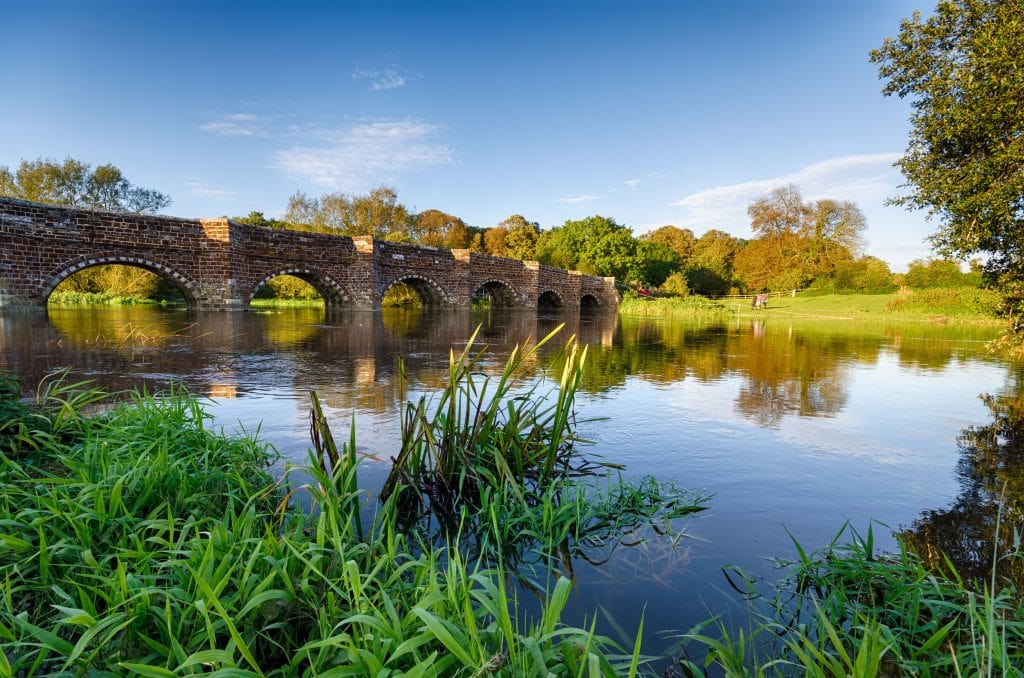 Just down the road from Wimborne, the picturesque village of Sturminster Marshall sits on the banks of the River Stour. The main attraction is the red-brick 18th-century White Mill, as well as the stunning eight-arched medieval bridge alongside it. But the village itself, with its ancient church and pretty thatched-roof cottages, is also worth exploring.
Around Sturminster Marshall, you can spot several relics of historic village life, including a replica of the old stocks – last used in 1861 – and the old maypole, which is still used today.
7. English Oak Vineyard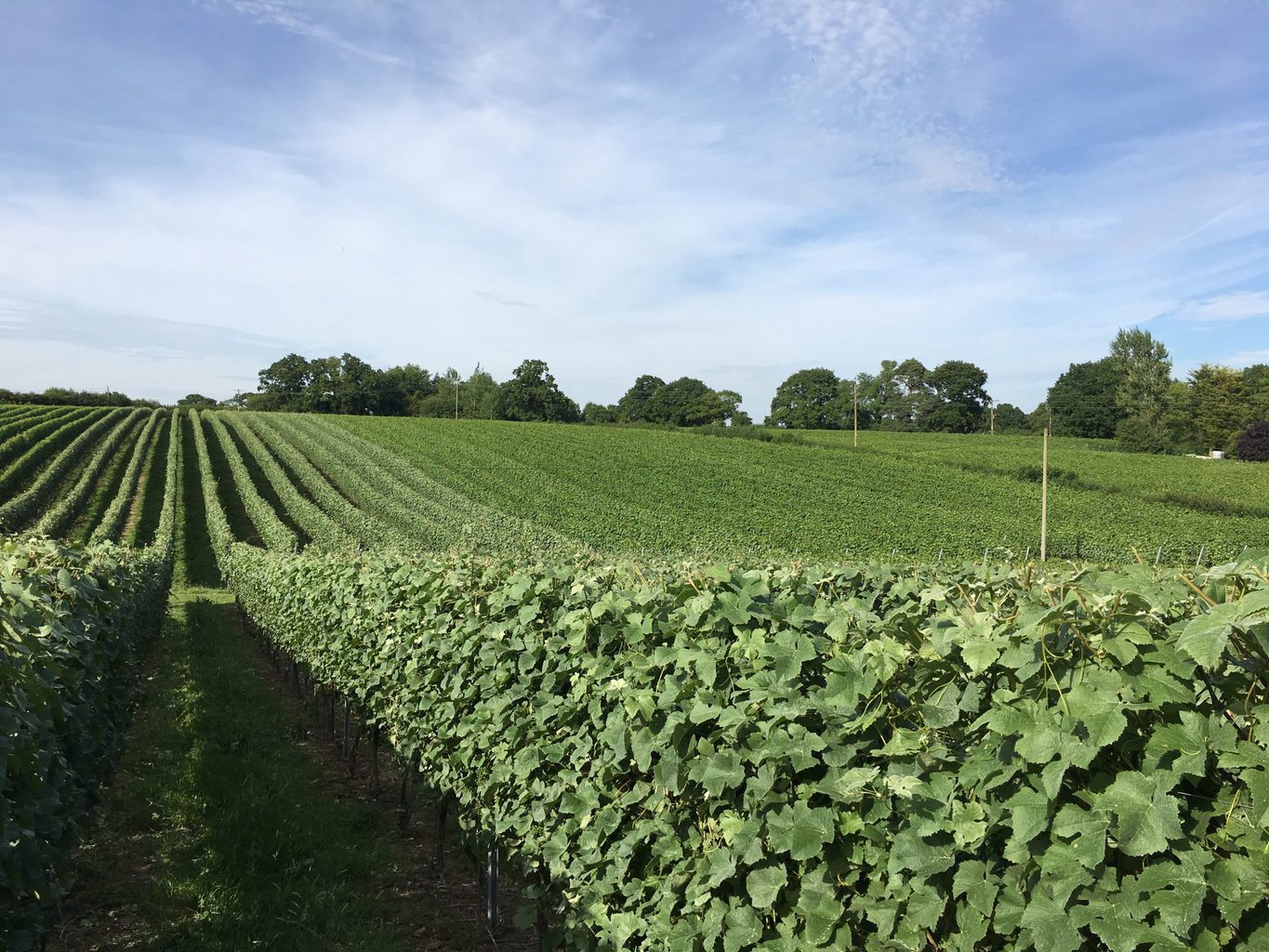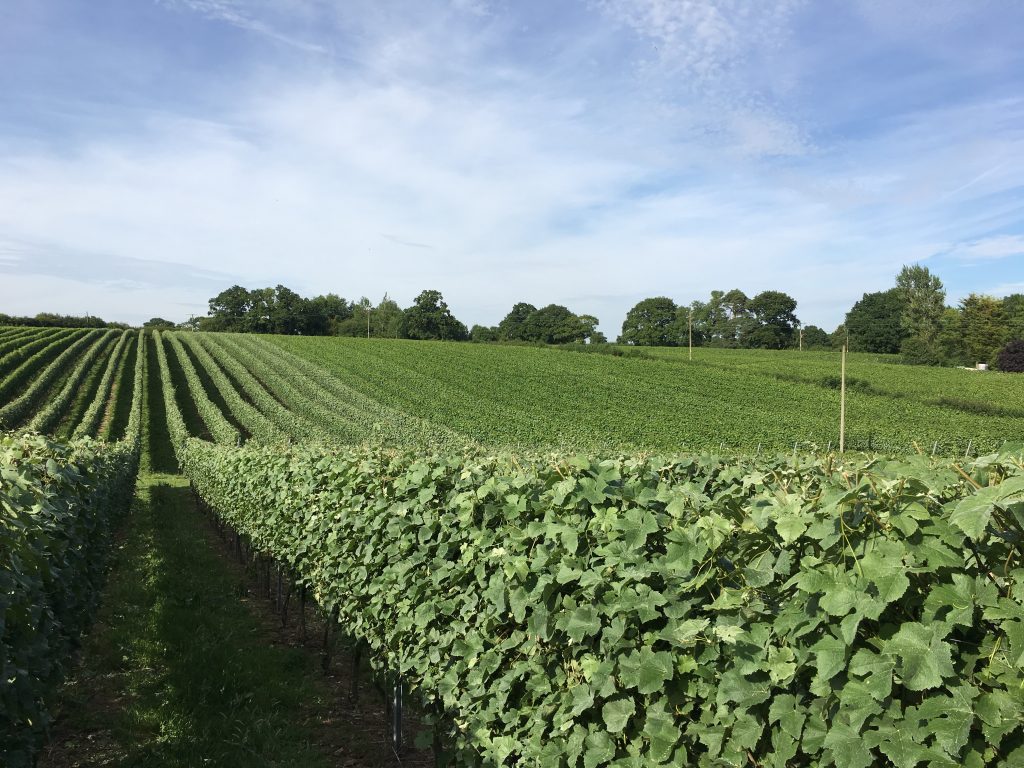 There are several amazing vineyards you can visit in Dorset. One of them, the stunning 23-acre English Oak Vineyard, lies not too far from Wimborne. This is a charming family-run boutique vineyard, set within the tranquil Dorset countryside and surrounded by majestic oaks which give the winery its name.
The English Oak Vineyard create a variety of English sparkling wines using the Traditional Method with minimal intervention. The vineyard also offers tours and tastings, as well as a romantic Vineyard Picnic.
Also Nearby!