Some posts on this site contain affiliate links. If you book or buy something through these links, I earn a small commission (at no extra cost to you). Take a look at my privacy policy for more information.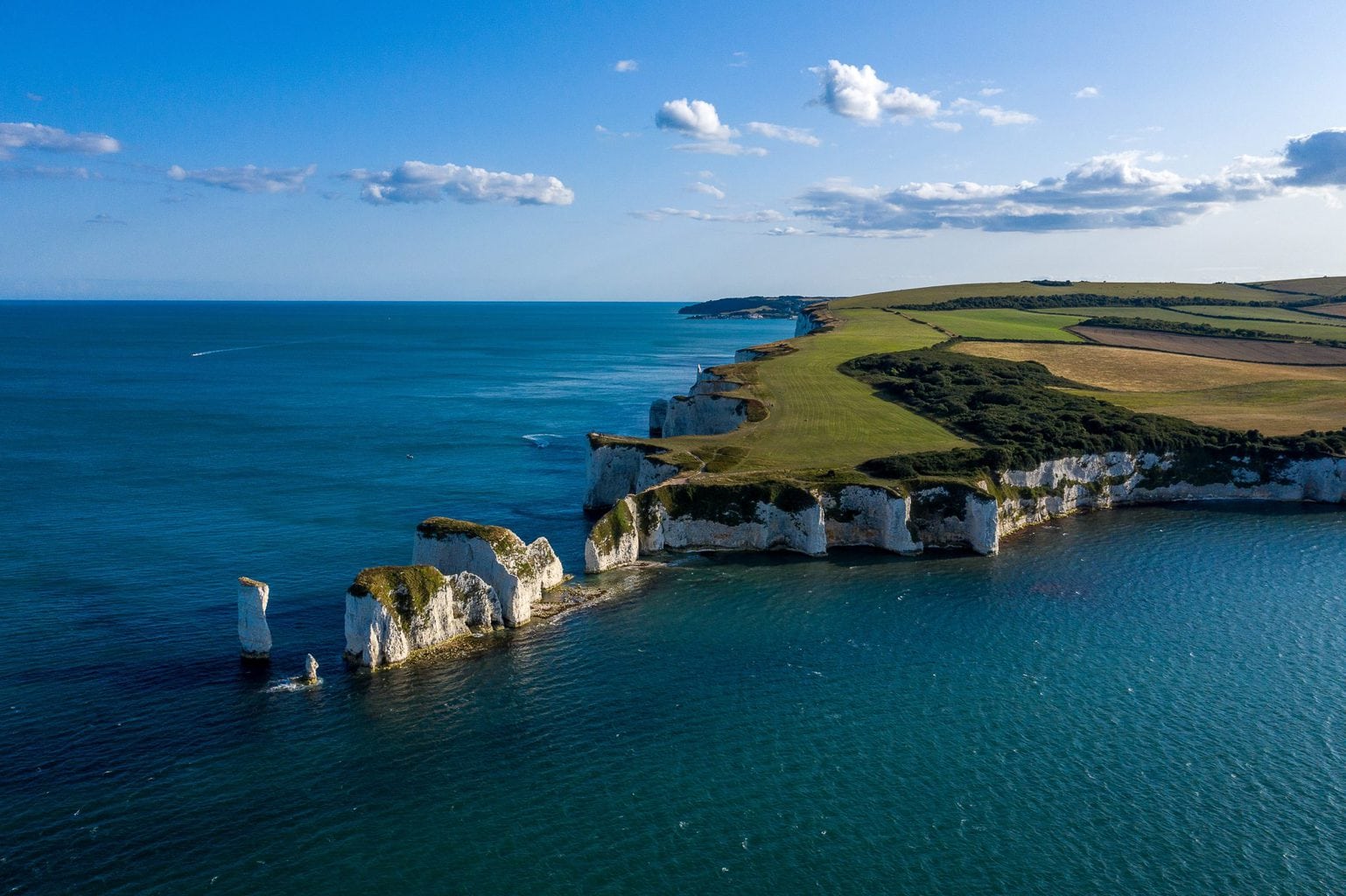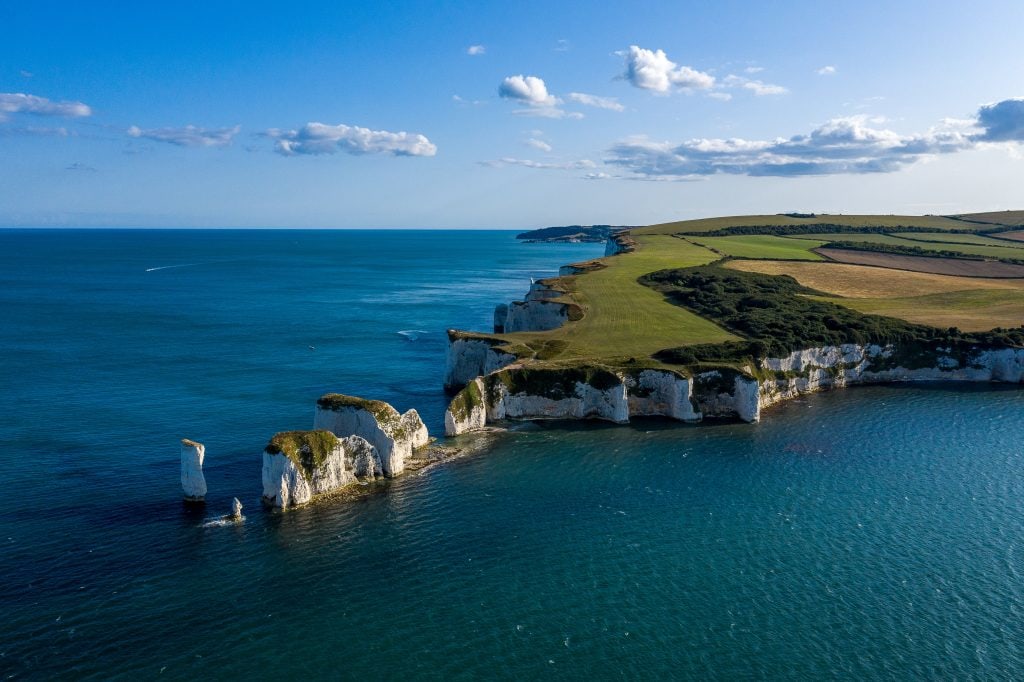 Wild cliff walks, fun attractions, and great days out with the kids… these are some of the best things to do near Bournemouth.
Whether you're heading to Bournemouth on a seaside holiday this summer, or you're a local in search of some new Dorset adventures, there are loads of fun days out and interesting attractions in the area.
Explore the spectacular Jurassic Coast, or lose yourself amidst the peaceful nature at some of the best local country parks. Take the kids on fun days out to adventure parks and ski slopes, or step back in time on board a historic steam railway on the nearby Isle of Purbeck.
Discover historic castles, unique museums, and a rich array of wildlife. Whatever you're into, there's a day out near Bournemouth for you!
This is a local's guide to the best attractions, activities and days out in the area. Use the map for a quick overview of what's near you, or read through and browse the full list. Enjoy…
Things to do Near Bournemouth: Map
Keep reading to discover some of the best attractions and days out within easy reach of Bournemouth. In no particular order, these are some of the best things to discover in the area…
15 Best Things to do Near Bournemouth
1. Take the Car Ferry to the Beaches and Nature Reserve at Studland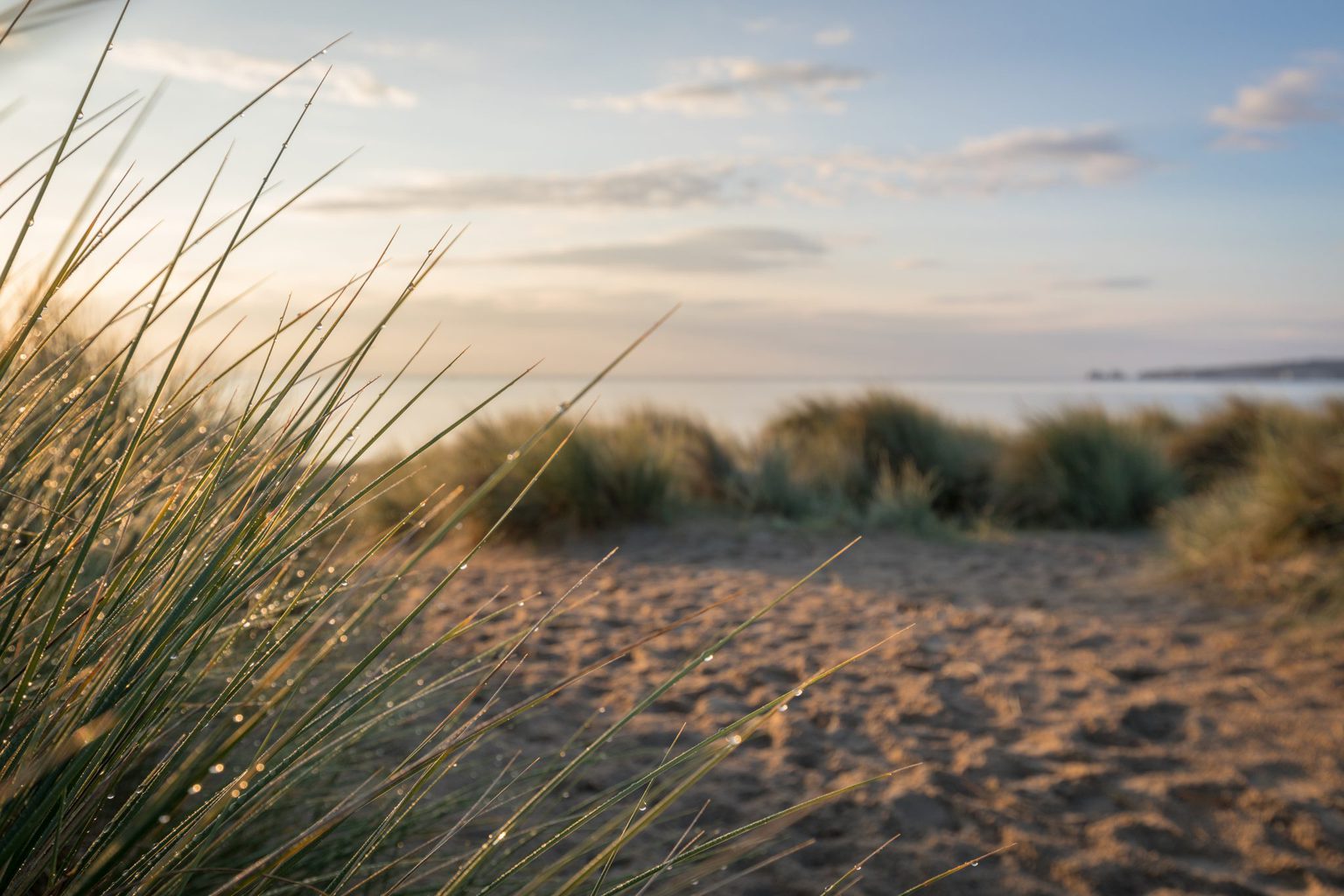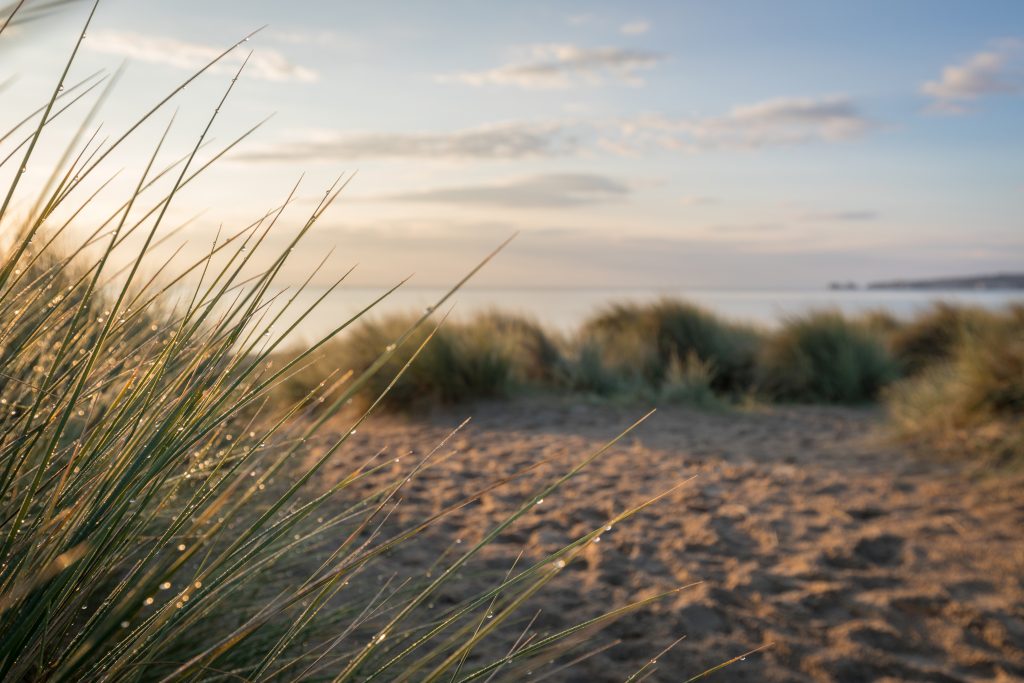 For one of the best days out near Bournemouth, drive to Sandbanks in nearby Poole and take the car ferry across to Studland.
Bournemouth and Poole sit on the eastern side of Poole Harbour, a huge natural harbour dotted with small islands. The Sandbanks Ferry carries cars – as well as foot passengers and cyclists – across the harbour entrance to reach Studland.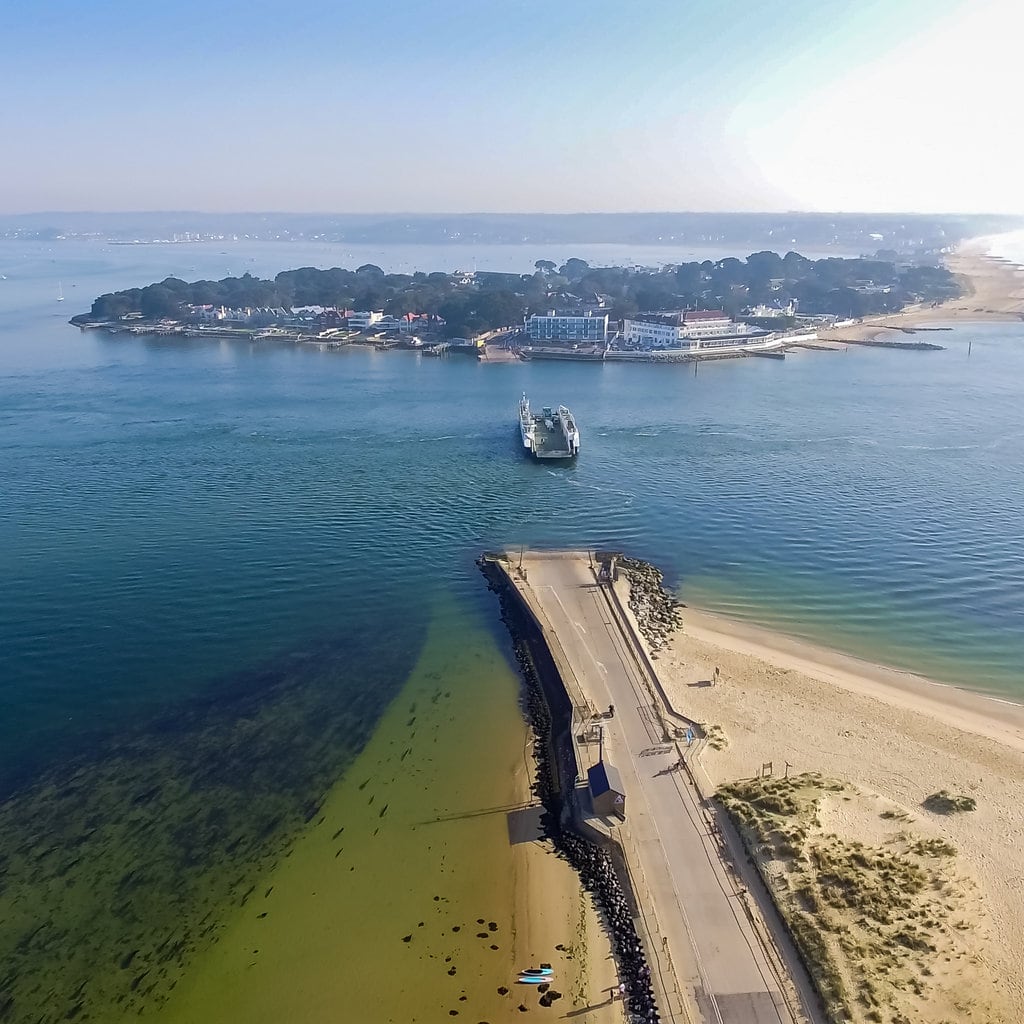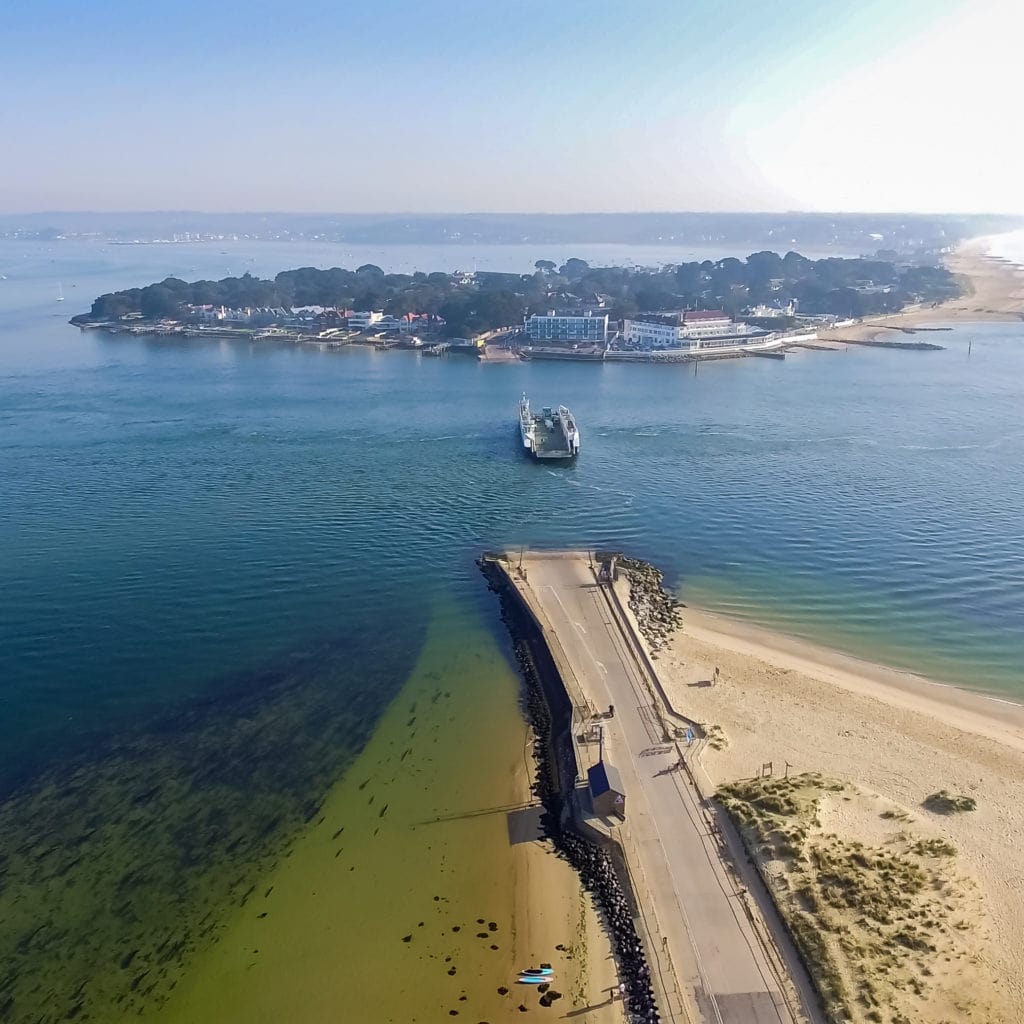 Spend a day relaxing on Studland's beautiful white sandy beaches, or rent paddleboards and kayaks (Fore/Adventure at Middle Beach) and enjoy some watersports in the sheltered bay.
Nature lovers won't want to miss Studland Nature Reserve. The heaths, wetlands and woodlands that make up the reserve are home to an array of wildlife, including all six native species of reptile.
Head into Godlingston Heath and walk up to the mysterious Agglestone rock for incredible views of the heaths and beaches and across Poole Harbour towards Bournemouth. You can also take a boat tour of Poole Harbour for some fab views of the islands and coastline.
2. Take a Jurassic Coast Tour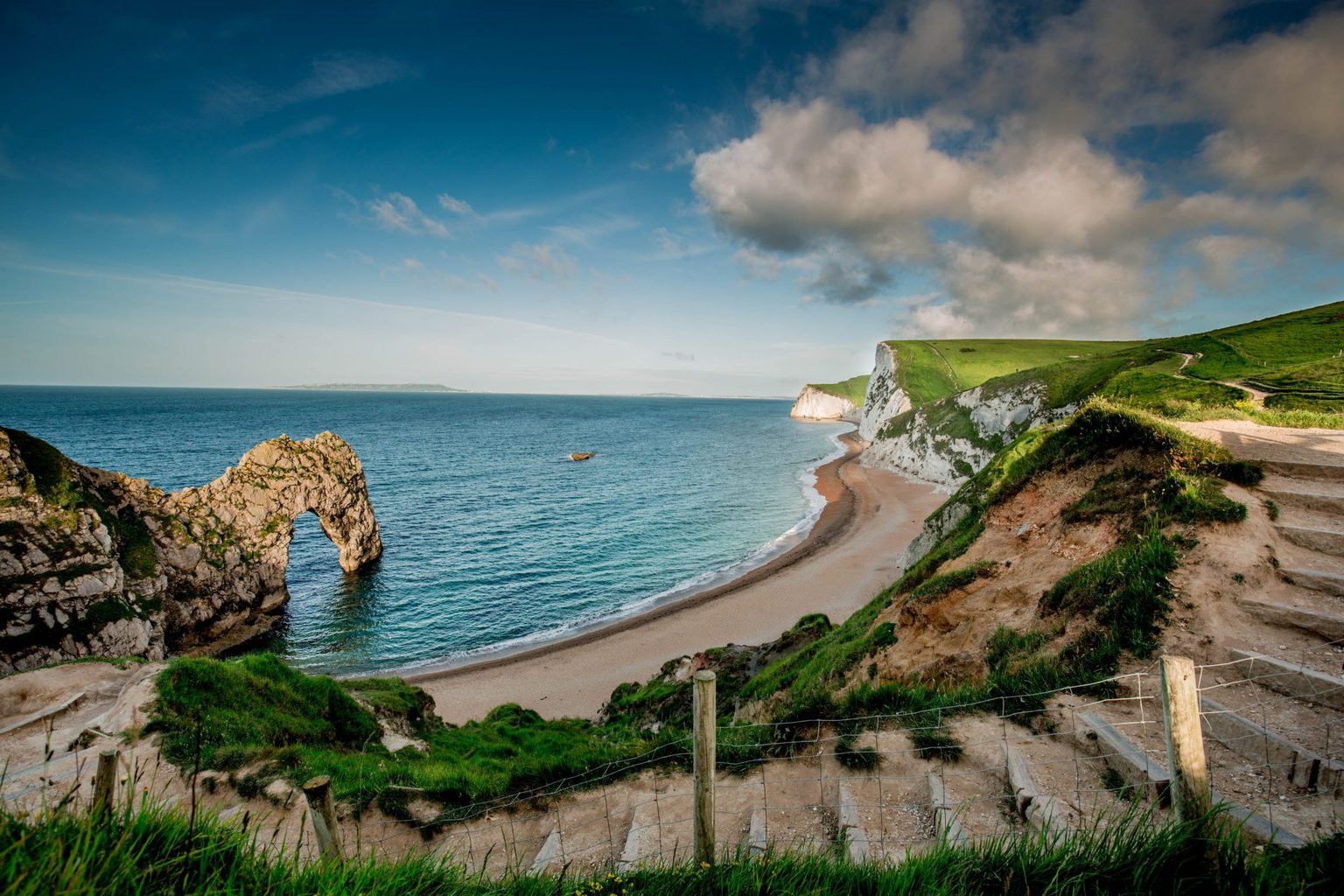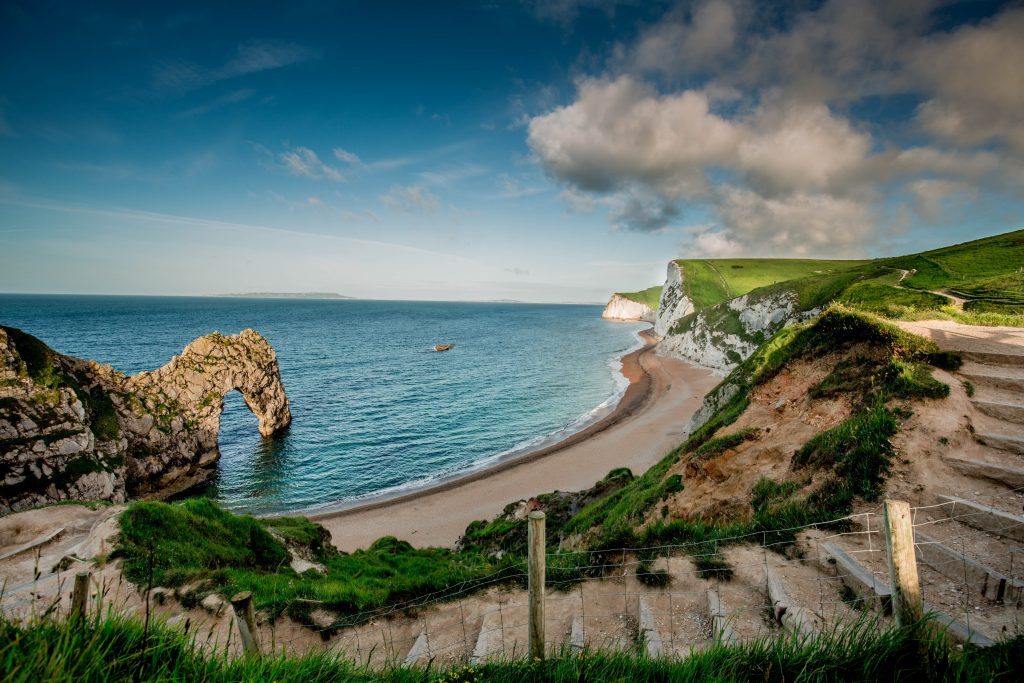 Running for 96 miles from East Devon to Dorset's Studland Bay (just across Poole Harbour from Bournemouth), the Jurassic Coast is a UNESCO World Heritage Site dotted with breathtaking natural attractions and beautiful beaches.
The coast is known for unique geographical features like Durdle Door, as well as an abundance of fossils. The nearest place to Bournemouth to see fossils is Kimmeridge Bay – but stick to the beach, as hunting for fossils in the cliffs is both dangerous and forbidden.
To see the best of the Jurassic Coast in a short space of time try one of these fab day tours:
3. Walk up to Old Harry Rocks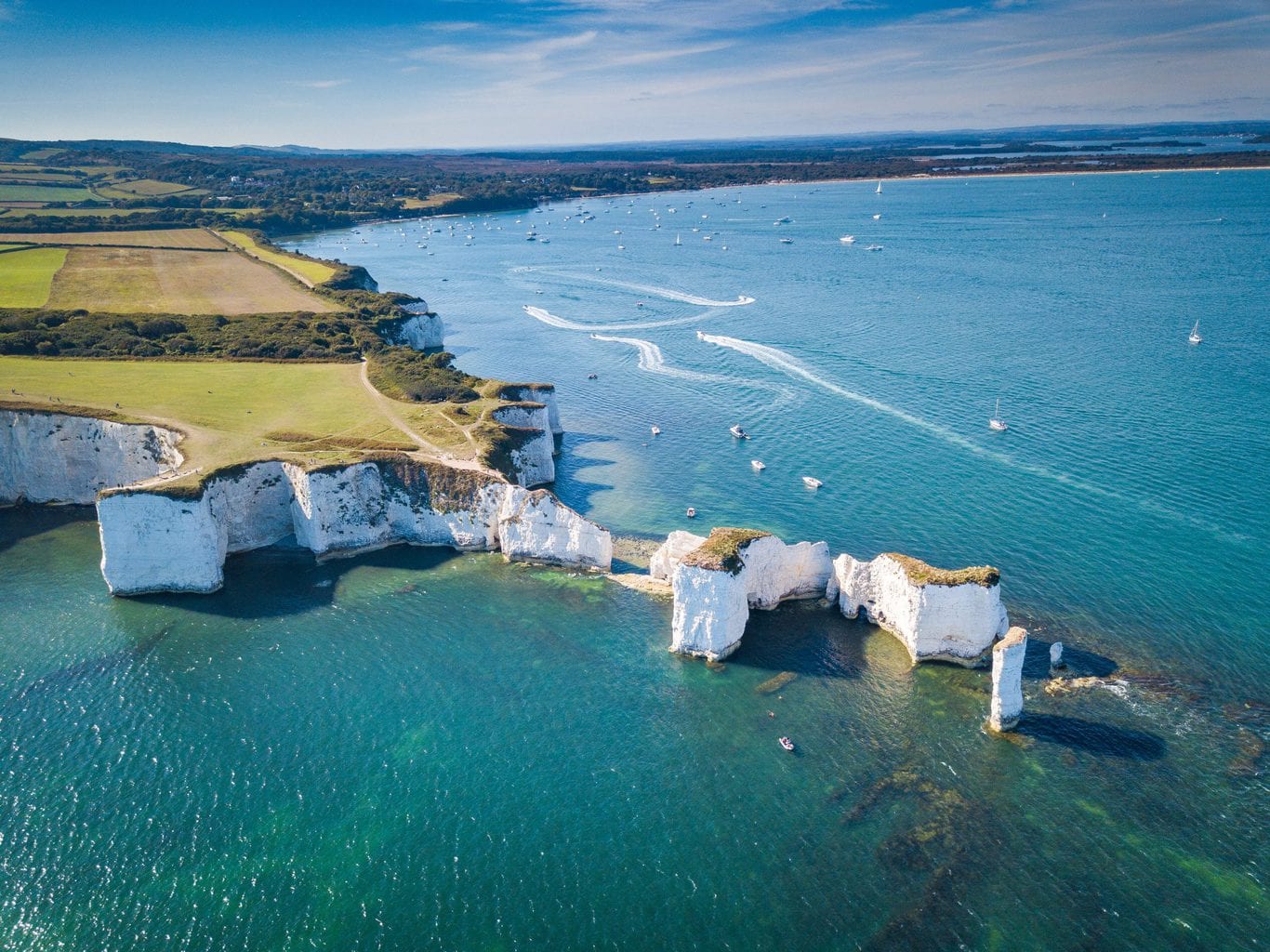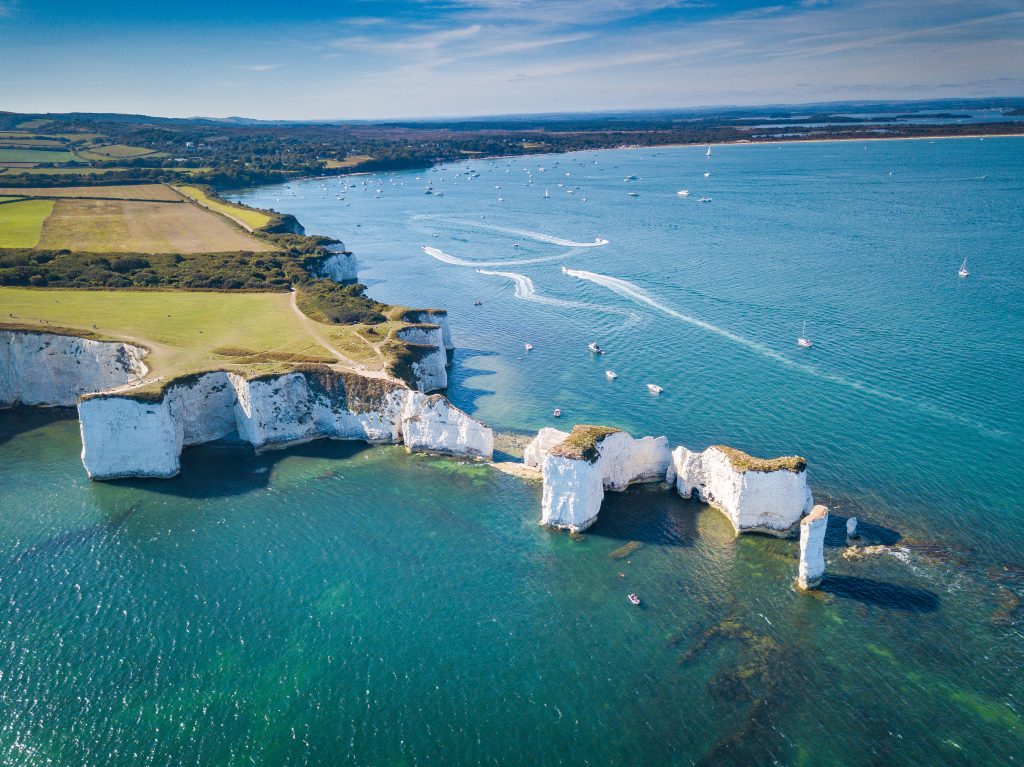 At the easternmost end of the Jurassic Coast, in Studland Bay, you'll find Old Harry Rocks. These are a series of chalk stacks extending into the sea from headland known as Handfast Point.
The stacks were once part of a chalk band that connected the Isle of Wight to the mainland, formed around 100 millions years ago. Over time, that seam was eroded until only Old Harry Rocks on Purbeck and the Needles on the Isle of Wight remained.
You can reach Old Harry Rocks from Bournemouth by taking the car ferry at Sandbanks across to Studland Bay. You can also reach Old Harry Rocks by public transport – more info here.
From Studland's South Beach carpark, simply follow the one-mile cliff path up to the viewpoint on the headland. Extend your walk with my four-mile Old Harry Rocks circular route, which will take you up Studland Hill and through Ballard Down for some fabulous views of Poole Harbour and the Isle of Purbeck.
4. Plan a Day Trip to the Isle of Purbeck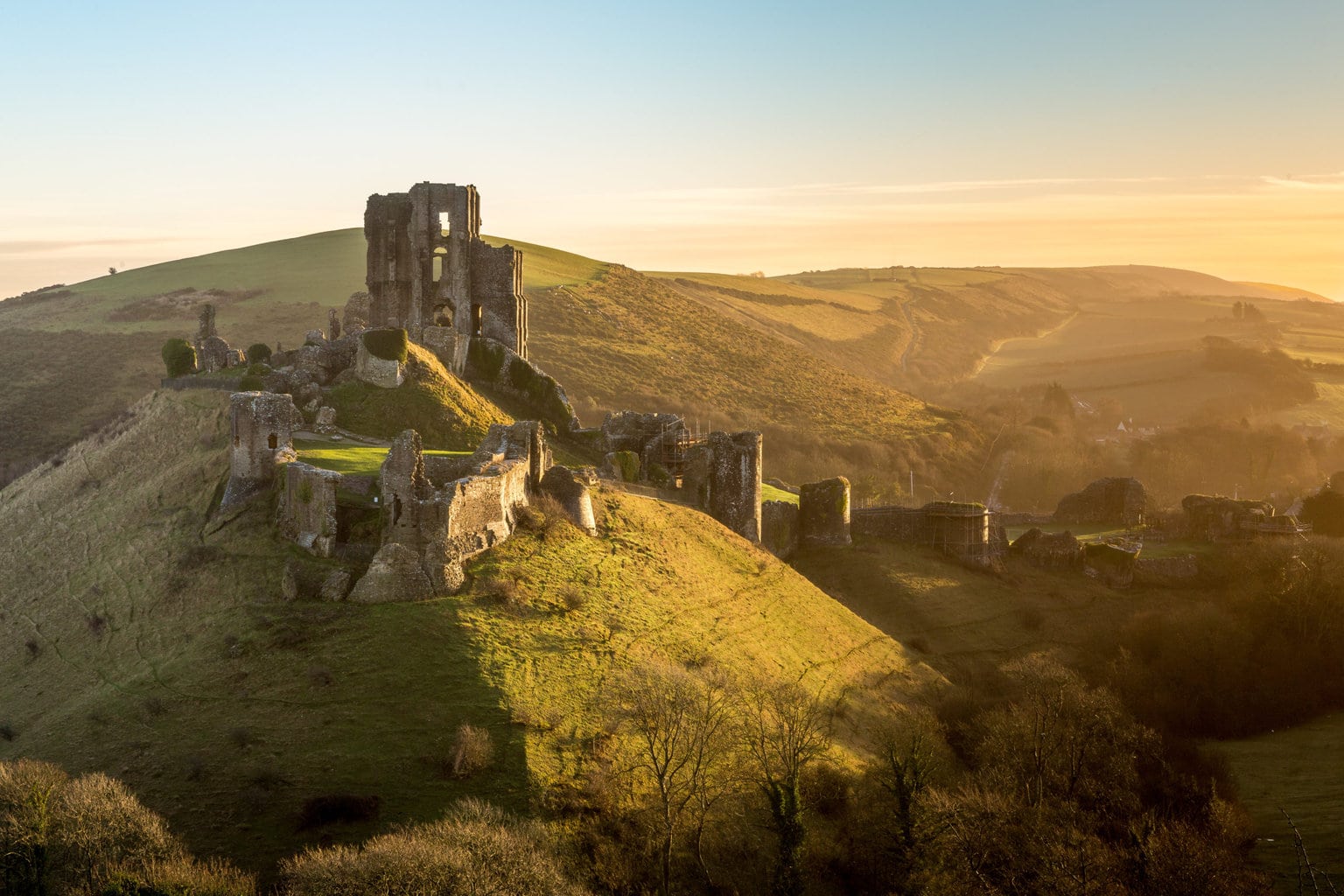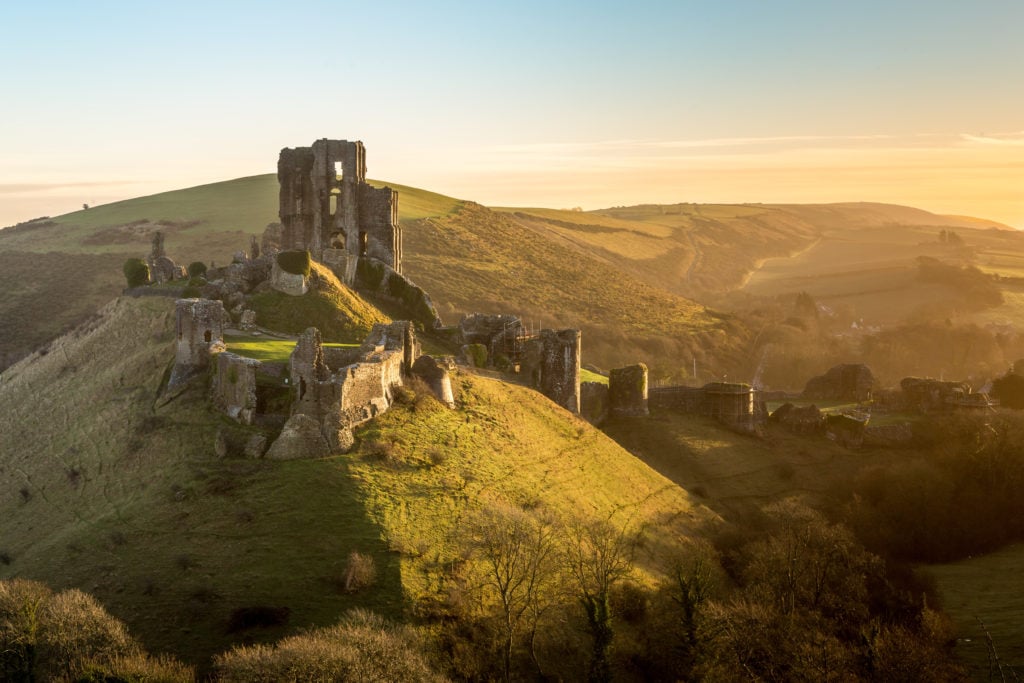 Old Harry Rocks are just one of many attractions you can enjoy on the Isle of Purbeck. Sitting just across Poole Harbour from Bournemouth, Purbeck isn't really an island at all but a beautiful peninsula full of rolling hills, pretty villages, and dramatic coastline.
Take a day trip from Bournemouth to visit a few of the top places to visit on the Isle of Purbeck, such as:
Corfe Castle – 1,000-year-old ruin atop a hill with stunning views and a fascinating history.
Swanage – quaint seaside town with a working steam railway. Head to the historic station to watch the steam trains roll in.
Wareham – historic market town on the River Frome.
Arne – a beautiful RSPB Nature Reserve.
The Blue Pool – a former chalk quarry now full of water, which changes colour from green to vivid blue depending on the light.
Cliff walks – try Dancing Ledges or St Aldhelm's Head.
5. Take the Kids to Adventure Wonderland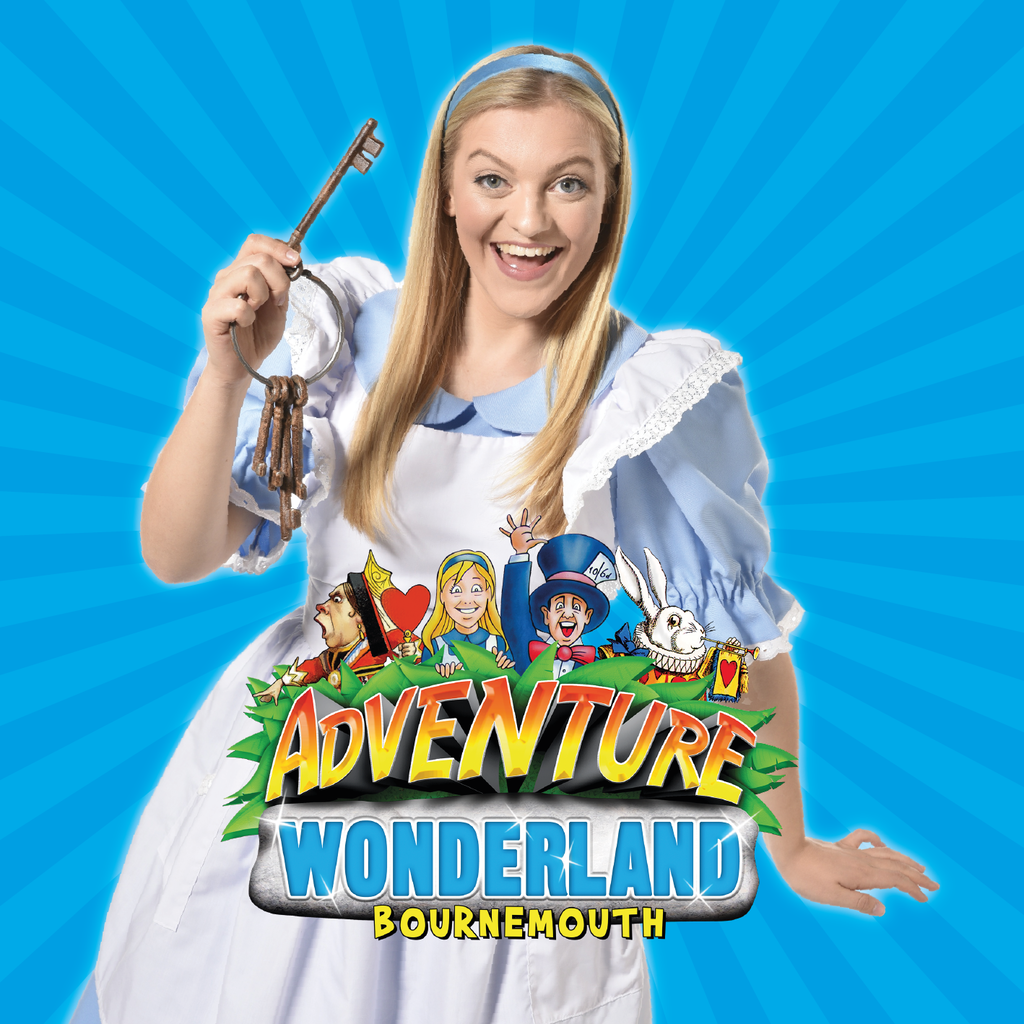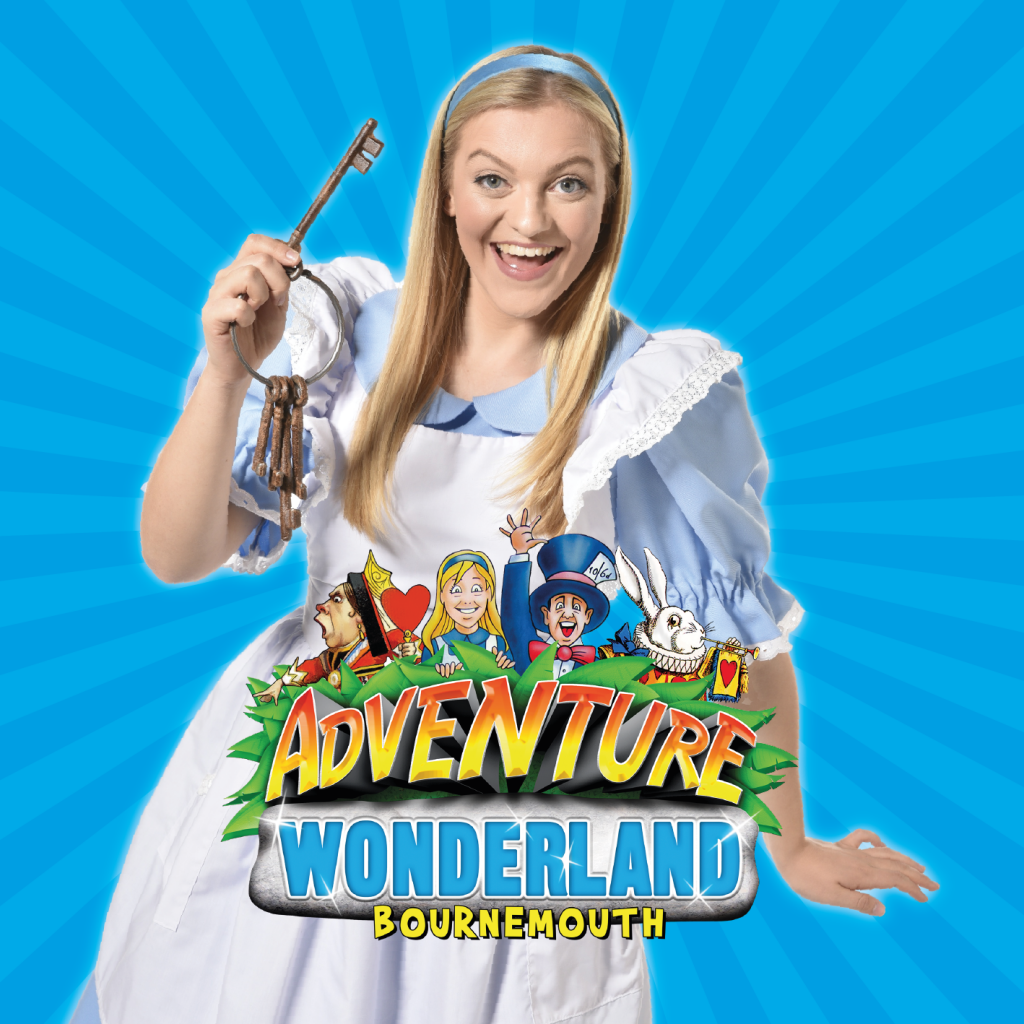 Adventure Wonderland is definitely one of the best things to do with the kids near Bournemouth! It's a small theme park in Christchurch, entirely themed around Alice in Wonderland, with characters including Alice, The Mad Hatter, and the Queen of Hearts wandering through the park.
There are plenty of fun rides and attractions, mainly aimed at children under 12. Highlights include a hedge maze, log flume, swinging ship, runaway train, and the indoor Aztec Adventure Play Centre. Don't miss the Battle Boats – bumper boats armed with water squirters!
6. Go for a Hike at Hengistbury Head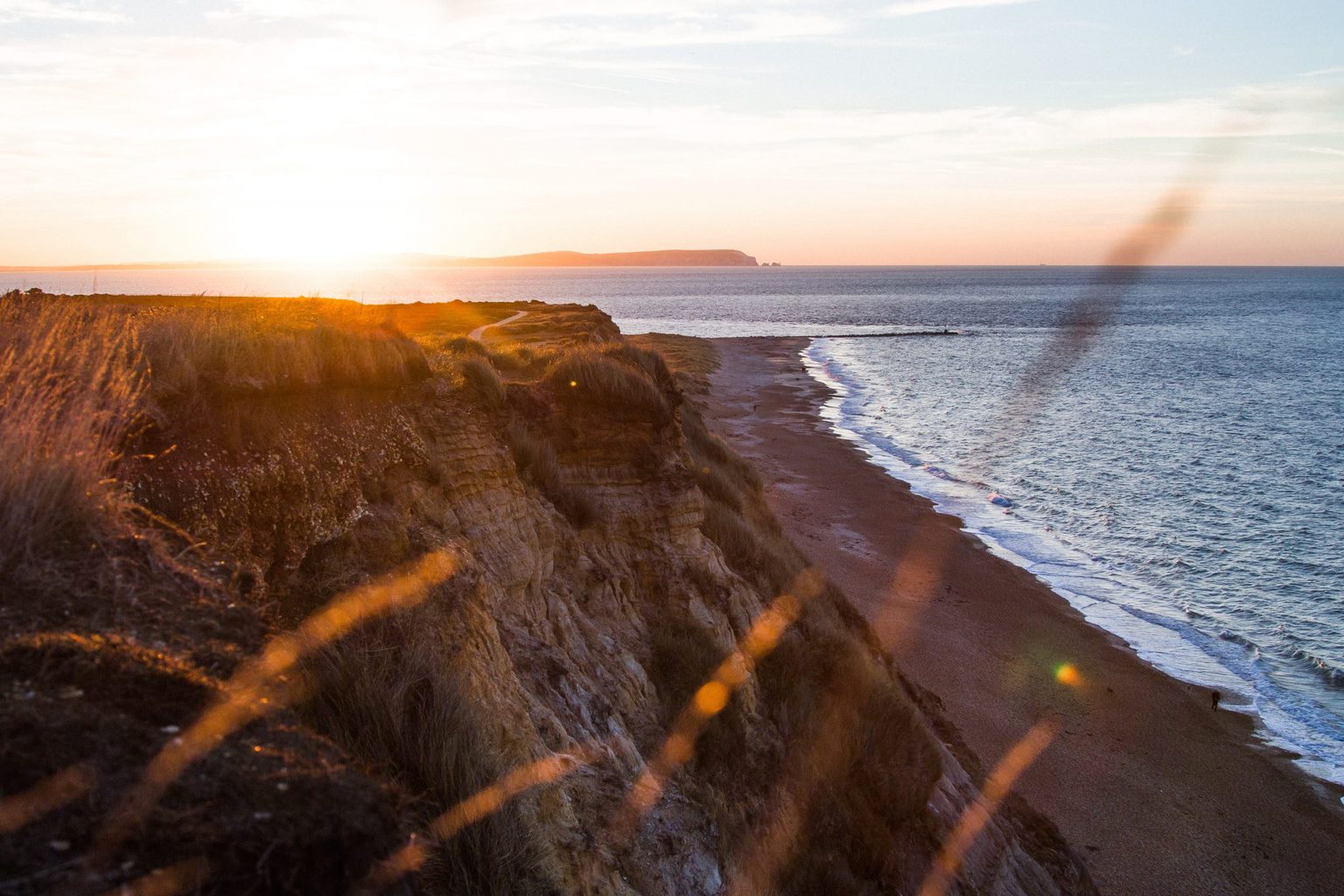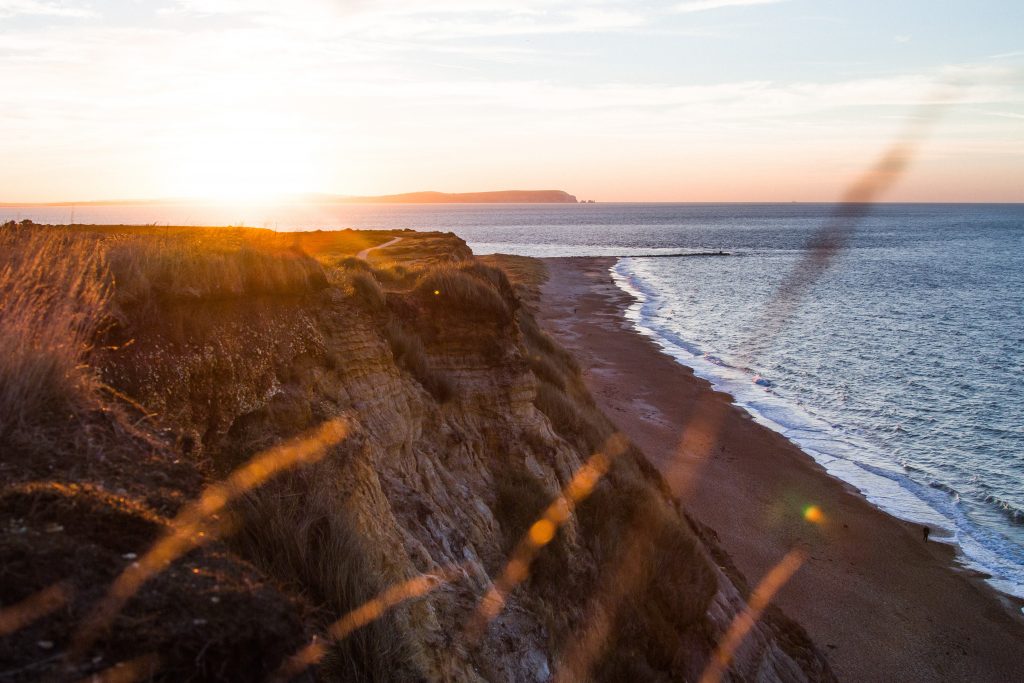 Bournemouth sits on a wide bay with several miles of beautiful beaches to enjoy. At the eastern end of this bay, you'll find Hengistbury Head: a small headland with a nature reserve and one of Bournemouth's quieter beaches.
This area is home to several ecosystems, including wetlands, woodlands, and heaths, and there's a huge array of wildlife to be spotted in the nature reserve.
At one end of Hengistbury Head is Mudeford Sandbank, a spit of white sand stretching out into the sea, which is lined with pastel-painted beach huts. There's a cafe and a coffee shop tucked onto this bit of beach, too, so it's the perfect place to stop for a picnic before completing the walk back.
GUIDE: I've put together a detailed Hengistbury Head walk guide, with a map, photos and step-by-step instructions.
7. Seek Nature on Brownsea Island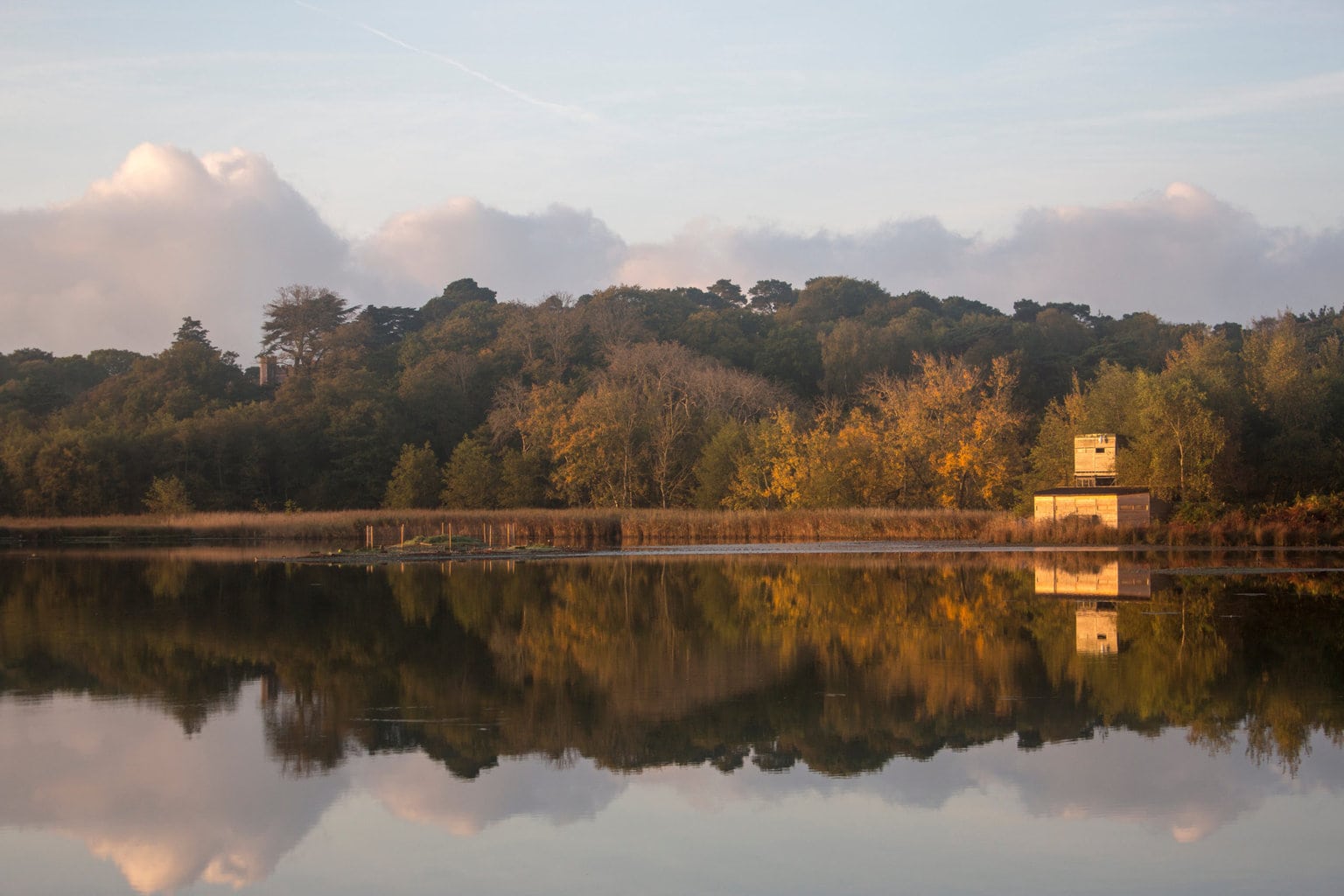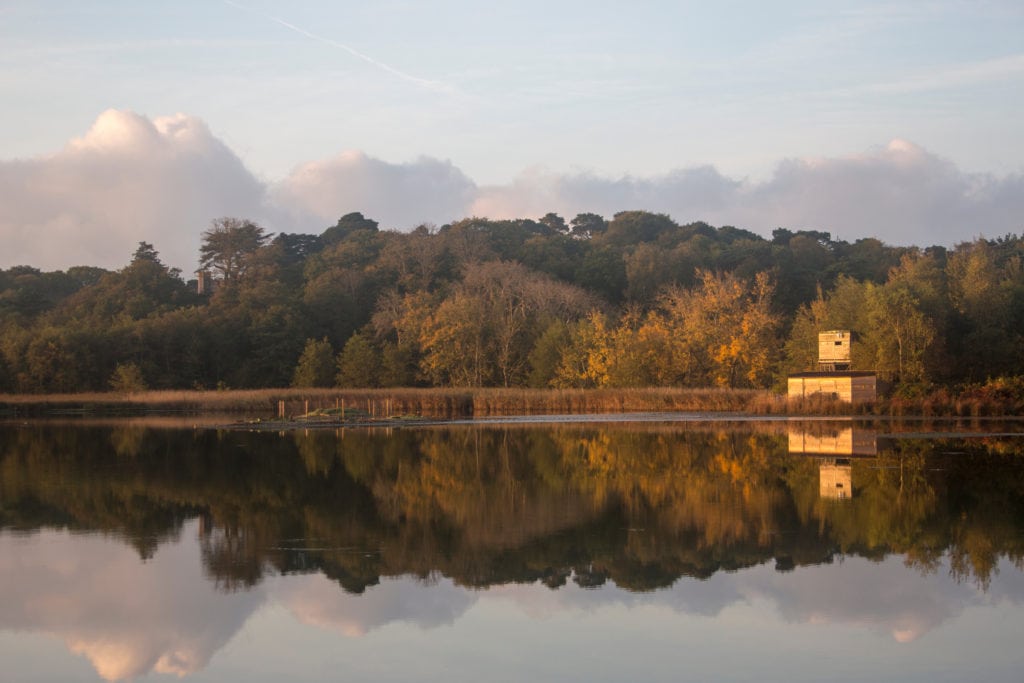 The vast natural harbour at Poole Harbour is dotted with several small islands. Some are privately owned, but the largest, Brownsea Island, is managed by the National Trust. Take a ferry from Poole Quay to explore the island nature reserve.
At just 1.5 x 0.75 miles (2.4 x 1.2km), Brownsea Island can be fully explored on foot in less than a couple of hours. This is a truly unspoilt nature reserve of woodland, heathland, and wetlands, home to sika deer, numerous bird species of bird, and red squirrels, which are extremely rare on the mainland.
Brownsea Island is also famous as the "birthplace of scouting". This is where the first-ever scout camp was held, in 1907.
8. Hit the Ski Slopes at Snowtrax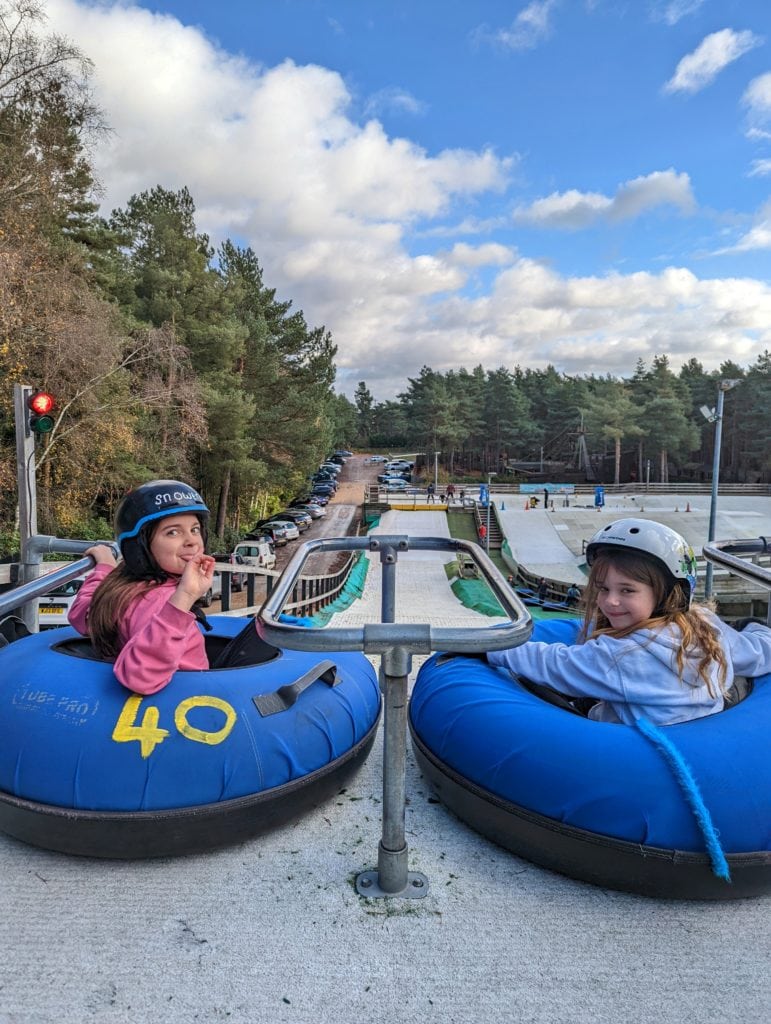 Snowtrax is one of the best ski resorts in the UK and one of the most popular things to do near Bournemouth. This super cool Alpine Activity Centre has dry ski slopes for skiing and snowboarding practice and lessons.
There's also a brilliant Alpine Adventure Park for kids filled with forts, slides, and hidden trampolines. If you don't fancy skiing, you can try your hand at the Ski Bob sledges or hop in a Ringo, inflatable rubber tubes you can slide down the snowy slopes in! Find out more about Snowtrax in my review here.
9. Ride the Miniature Railway at Moors Valley Country Park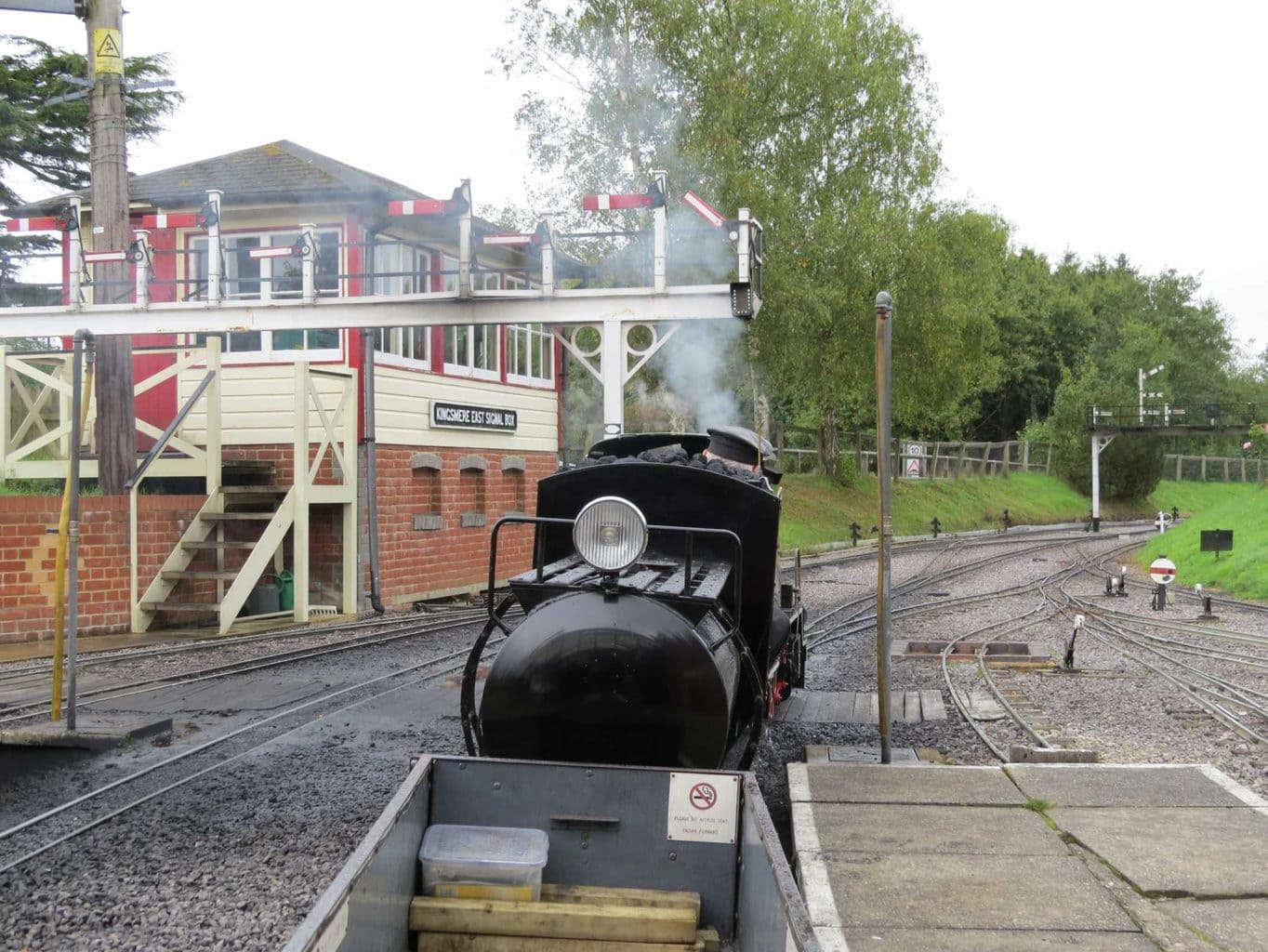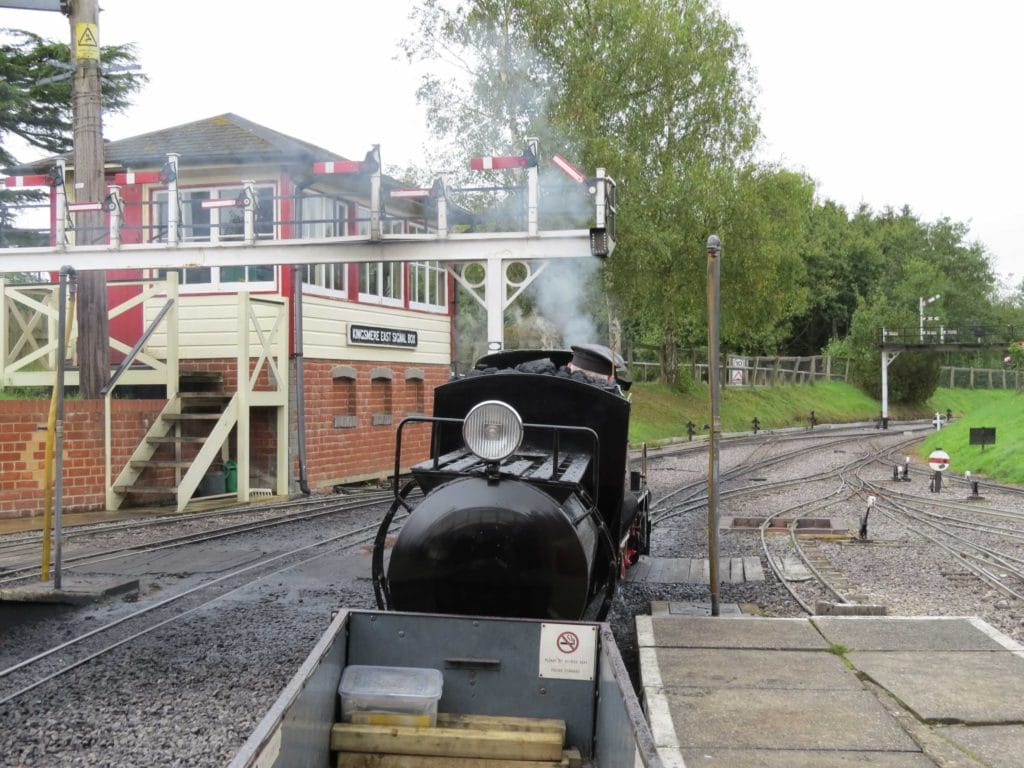 Nestled between Bournemouth and the New Forest, Moors Valley is a lovely Country Park which makes a fab day out, especially for families. Kids love the Play Trail – a woodland walk dotted with play equipment – as well as the huge play area. There's also a 5m-high Tree Top Trail for a bird's eye view of the forest!
But the big highlight for families is the cute narrow gauge steam railway. Get on board at the tiny station and a ride on one of the miniature steam and diesel locomotives around the park.
Moors Valley is also home to Go Ape Dorset, a treetop adventure course with nets, zip lines, and high ropes. This is another fun activity close to Bournemouth, perfect for bigger kids and adults who fancy a challenge.
10. Step Back in Time at Kingston Lacy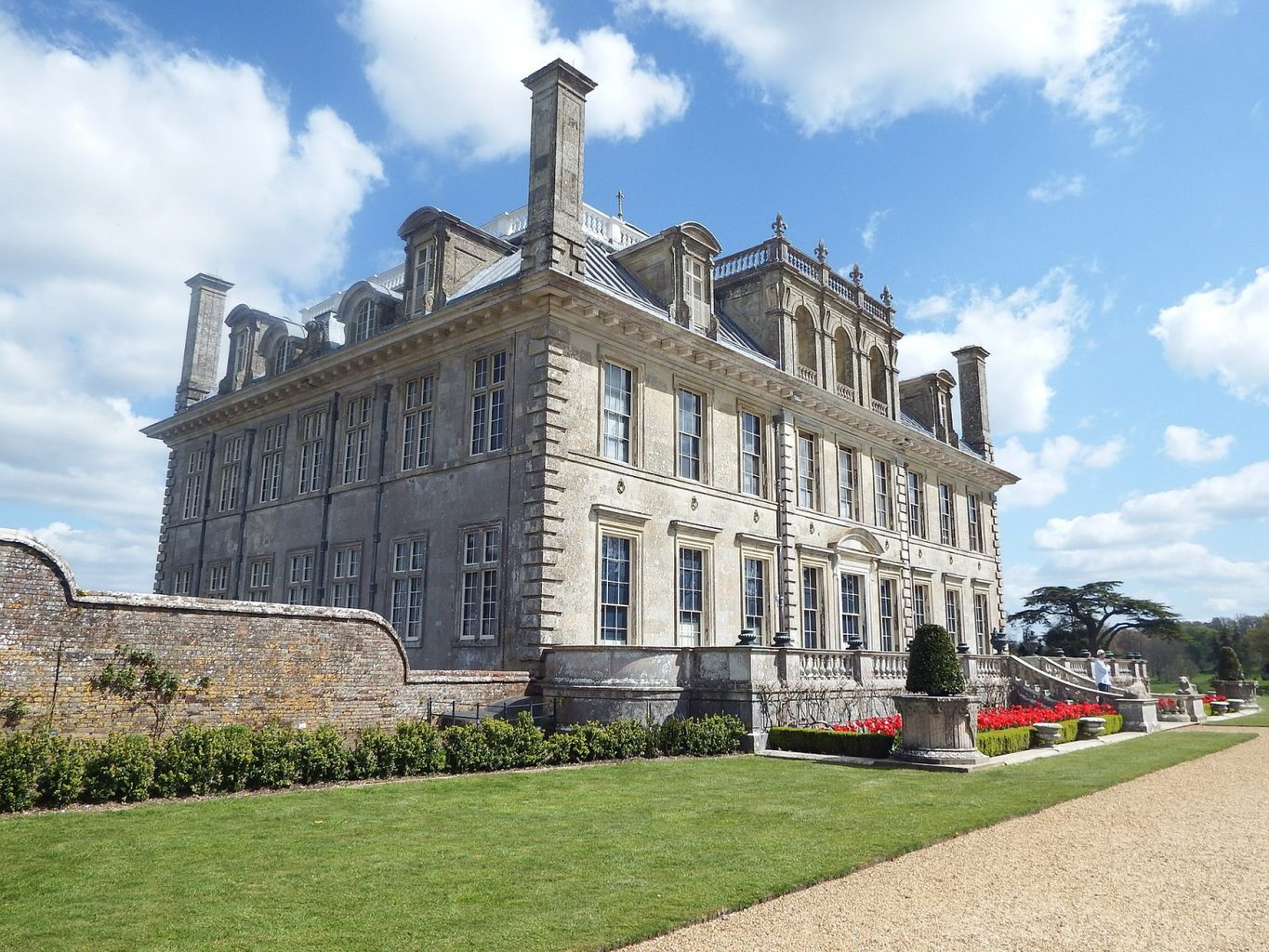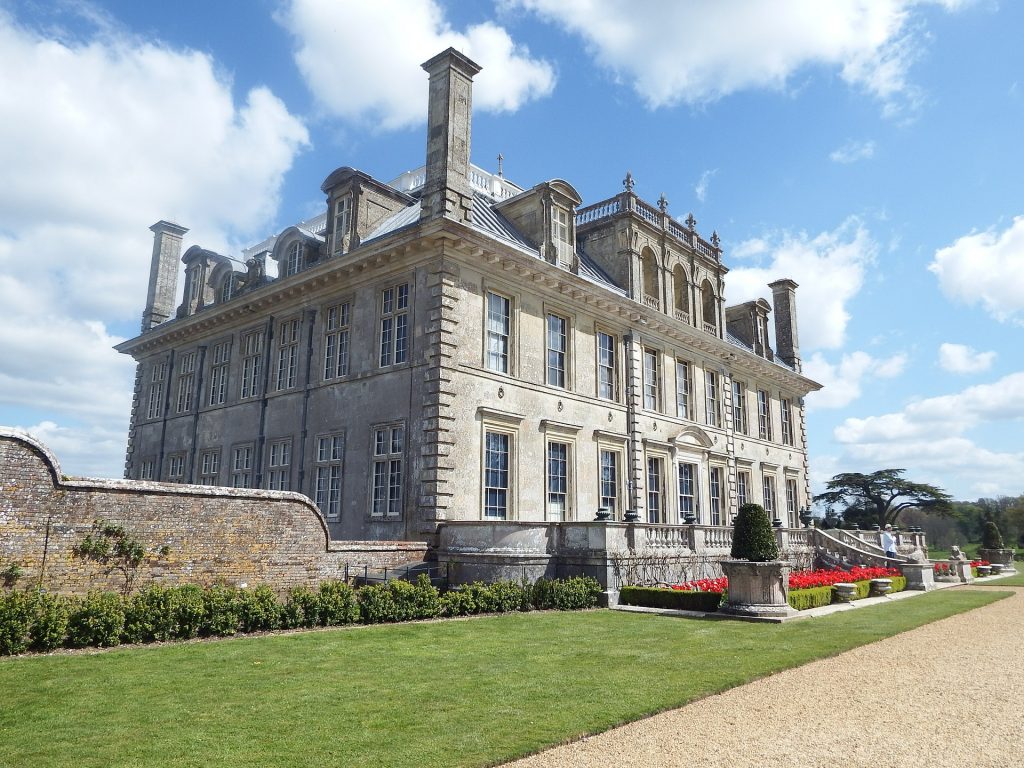 Fancy nosing around an English country manor? Head to Kingston Lacy, just a short drive from Bournemouth in nearby Wimborne. This beautiful stately home, designed to resemble a Venetian Palace, sits upon an enormous 8,500-acre estate filled with some of the most attractive gardens in Dorset – as well as Iron Age hill forts, heathland, and water meadows.
Inside the house, the lavishly decorated rooms are filled with a vast collection of art and artefacts. There's even an Egyptian Room, home to the largest private collection of Egyptian artefacts in the UK.
READ MORE: 11 Stately Homes to Visit in Dorset
11. Get Inside the Cockpit at Bournemouth Aviation Museum
Bournemouth Aviation Museum sits a stone's throw from Bournemouth Airport, so it's in an ideal spot to learn more about aviation history! It's home to a wide range of aircraft, aero engines, and cockpits, as well as a few ground vehicles.
Unlike most museums, at this one, you can actually touch – and play on – the exhibits! Visitors of all ages are encouraged to climb into the cockpits of many of the aircraft. So you can get hands-on and imagine what it would be like to be a pilot!
12. Enjoy a Carriage Ride at Dorset Heavy Horse Farm Park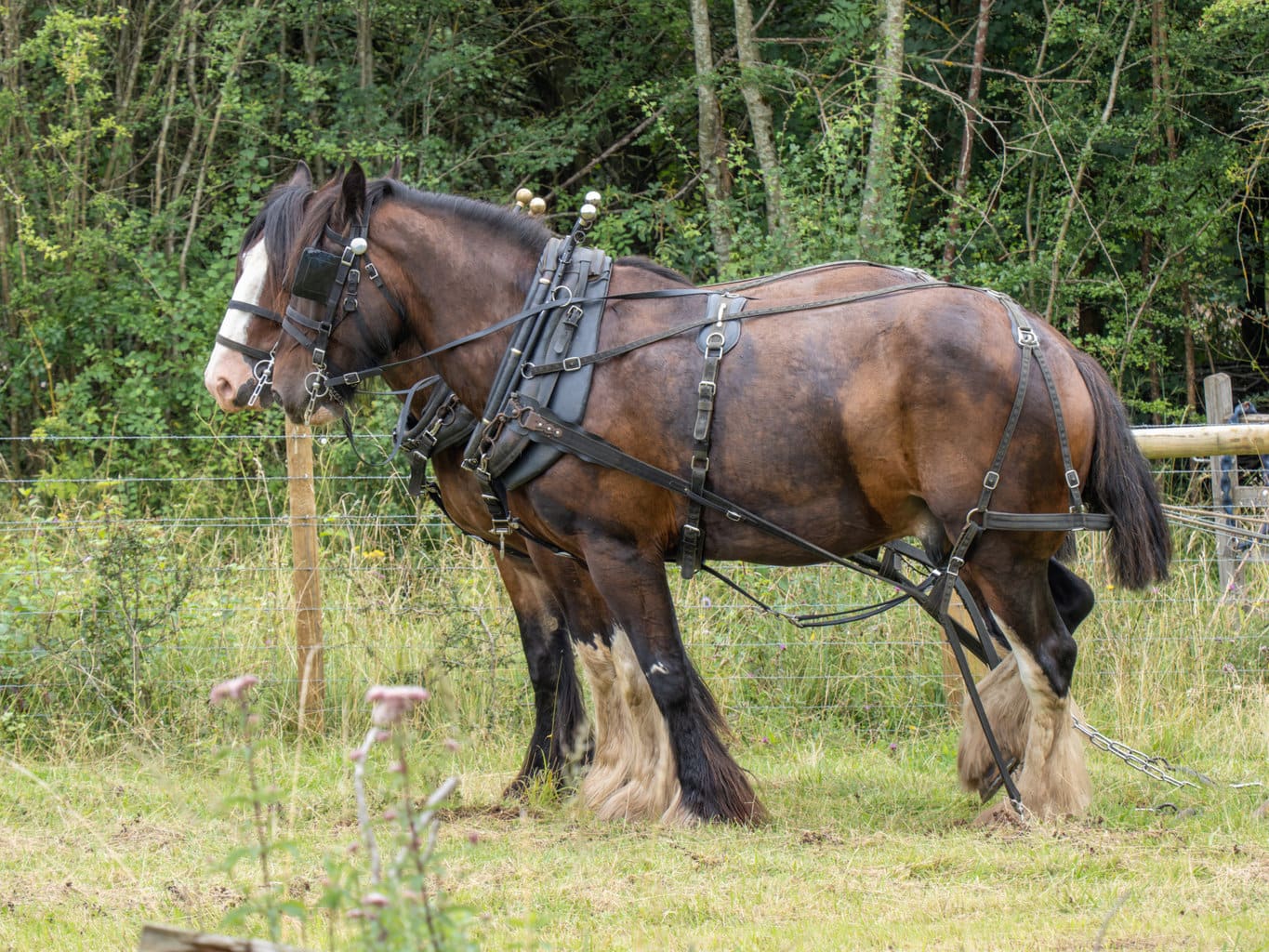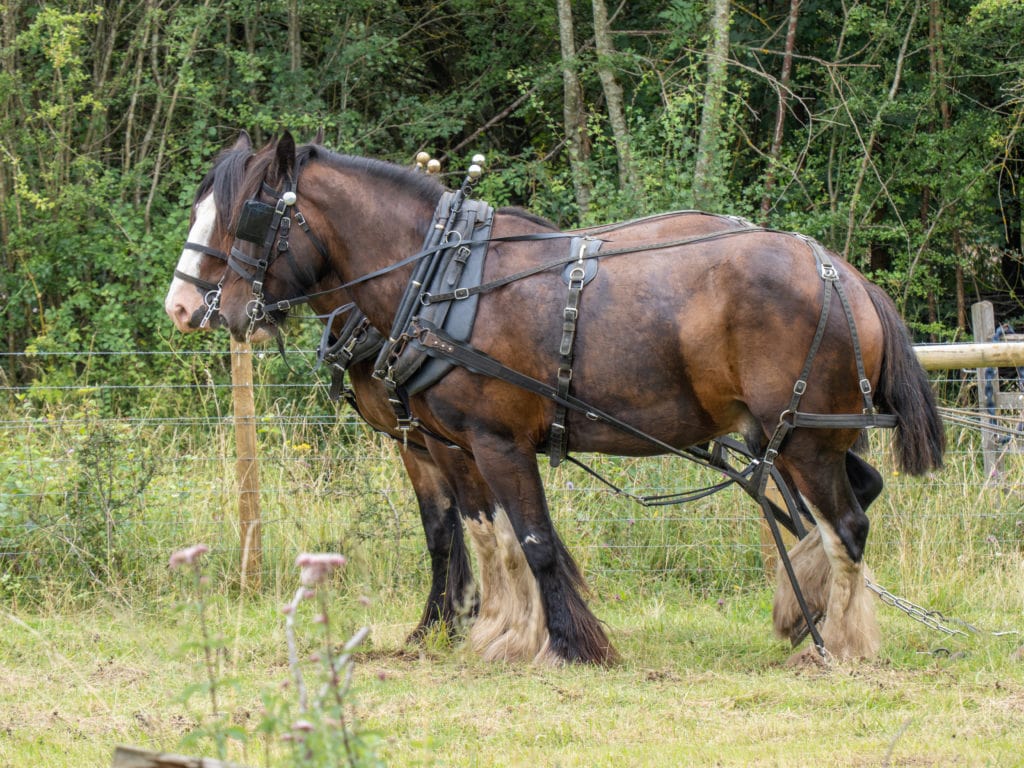 Just up the road from Bournemouth, in nearby Verwood, Dorset Heavy Horse Farm Park is another great family-friendly attraction. The conservation center is home to several rare-breed heavy horses, as well as blacksmith displays, a petting zoo, and vintage trucks.
This is one of the very last Heavy Horse Centres left in Great Britain. You can take a heavy-horse-drawn carriage ride through the park, as well as miniature pony carriage rides, tractor rides, and trailer rides.
Kids will love the adventure play areas and undercover play barns. They can also enjoy some close encounters with small animals including rabbits, Guinea pigs, and pygmy goats in Pets Corner.
13. Relax at Upton Country Park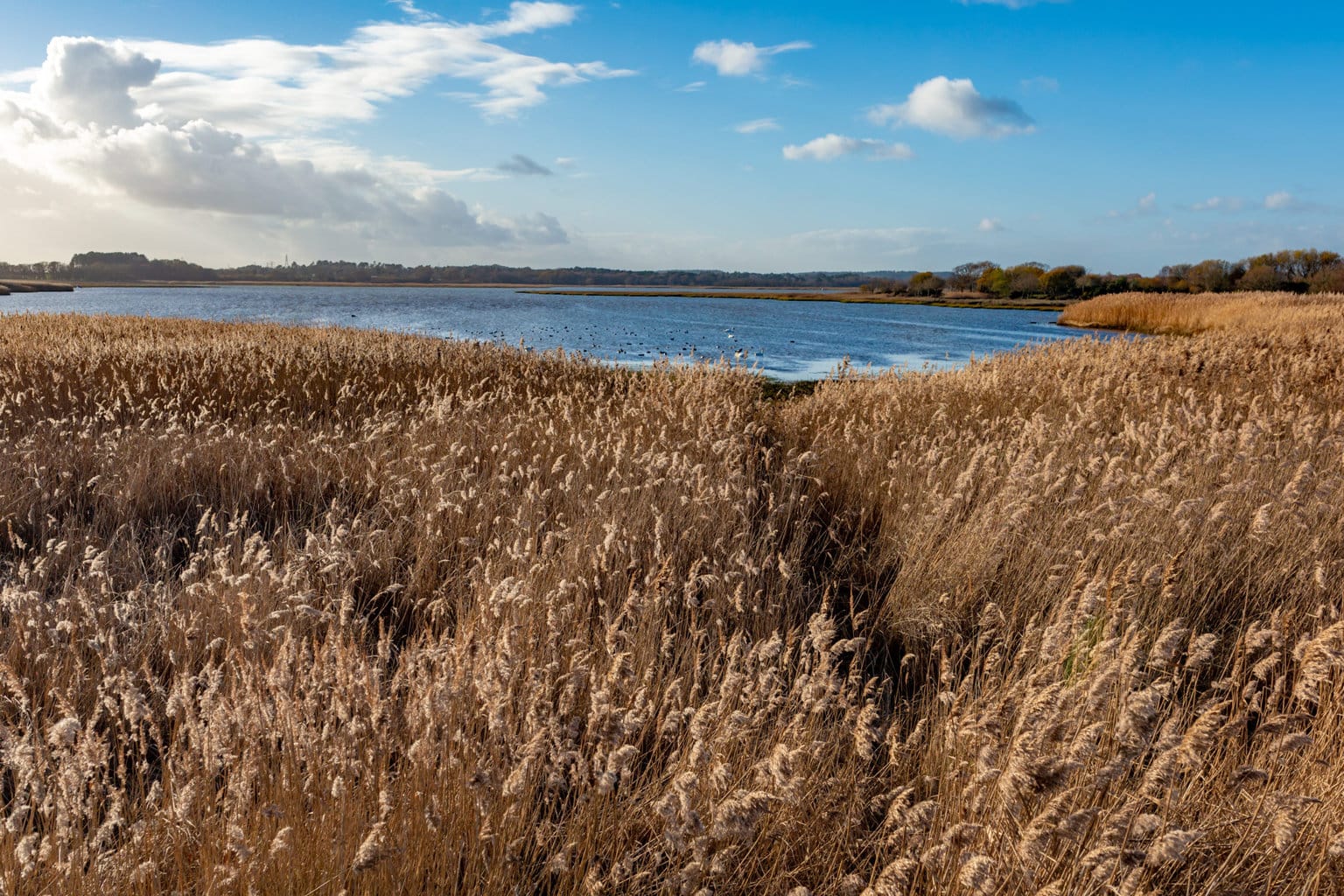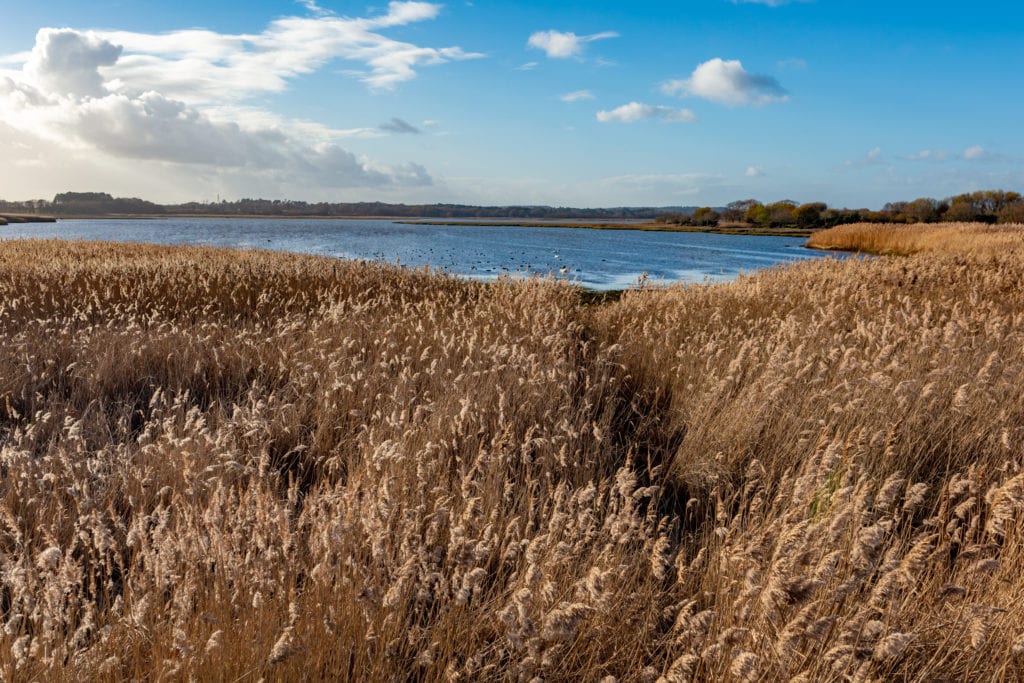 If you want a taste of the local countryside without needing to stray too far from Bournemouth, head to Upton Country Park. This award-winning country park near Poole is set on the grounds of Upton House, a Georgian stately home built in the early 1800s.
Closer to the house, you can explore pretty landscaped gardens or relax on the scenic Front Lawn. There's also a fun play park, cafe, and a gallery.
But walk a little further and you'll find yourself surrounded by nature. Explore woods, meadows, and rivers on walking trails around the estate. Or, look for birds and other wildlife amidst the reedbeds, salt marshes, and tidal mudflats of Holes Bay.
14. Explore Highcliffe Castle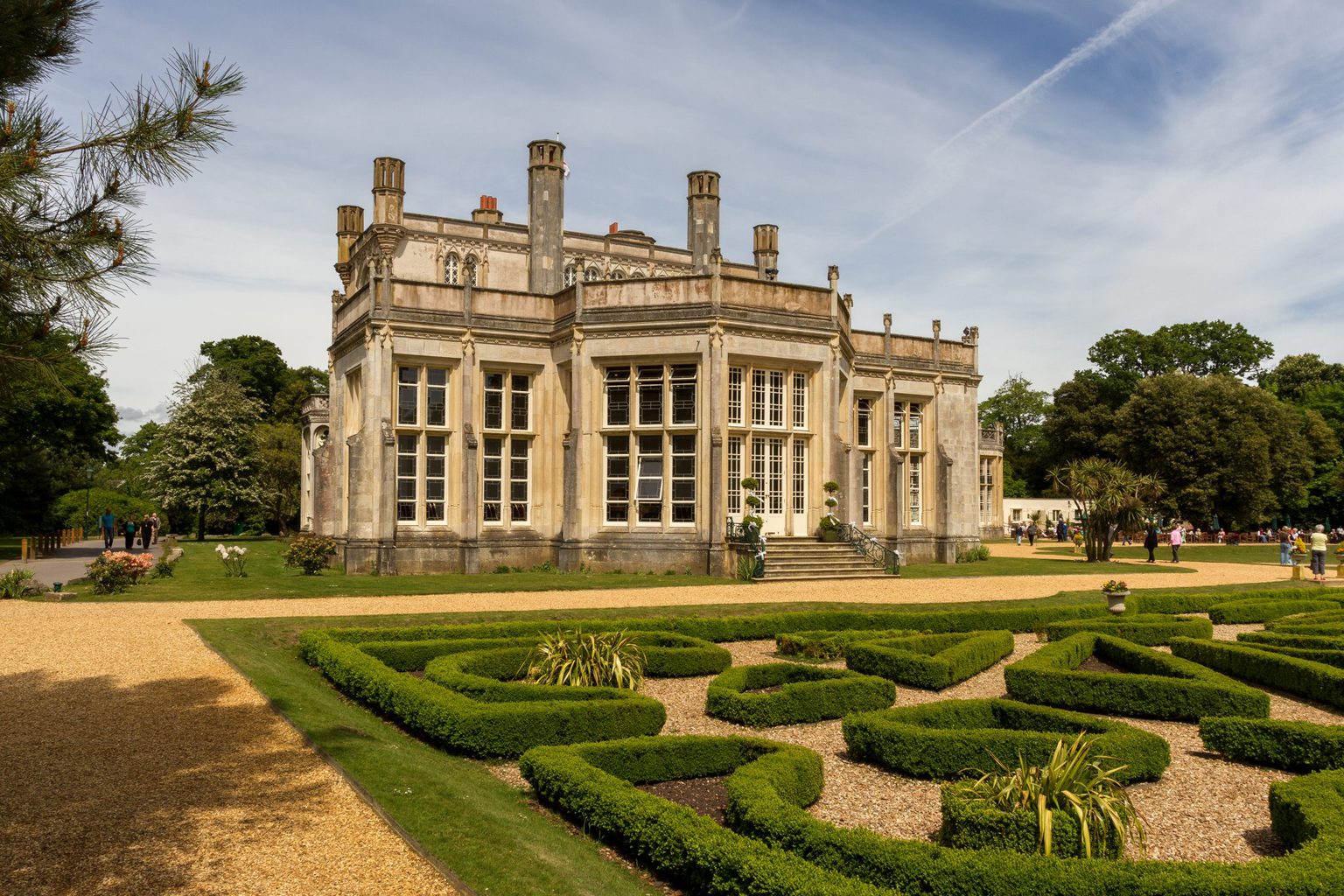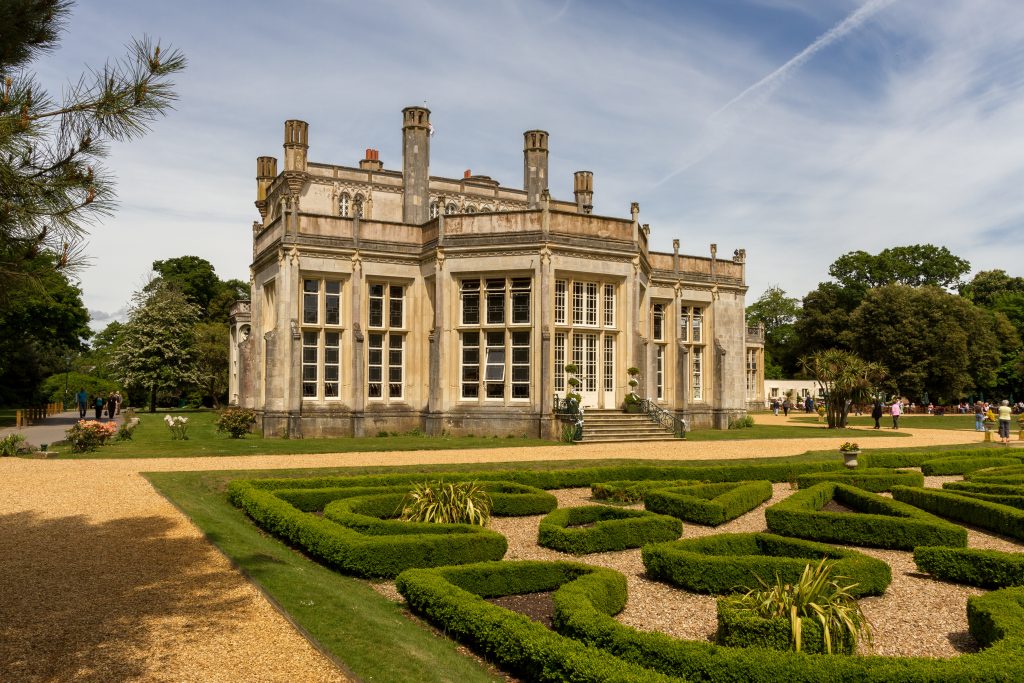 Highcliffe Castle is a beautiful, Grade-I listed property on the outskirts of Christchurch, a stone's throw from Bournemouth. This romantic castle is perched on the clifftop, so it boasts some spectacular views across the sea toward the Isle of Wight.
Better still, the castle is set within stunning 14-acre grounds which are a popular spot for walks and picnics. Highcliffe was built between 1831 and 1836, so has a lot of history to discover.
READ MORE: 9 Castles to Explore in Dorset
More Tours Around Bournemouth
Are there any more great things to do near Bournemouth that I've missed off the list? Scroll down to leave a comment with your recommendations!
Read More
12 of the Best Coastal Hotels in Dorset