Some posts on this site contain affiliate links. If you book or buy something through these links, I earn a small commission (at no extra cost to you). Take a look at my privacy policy for more information.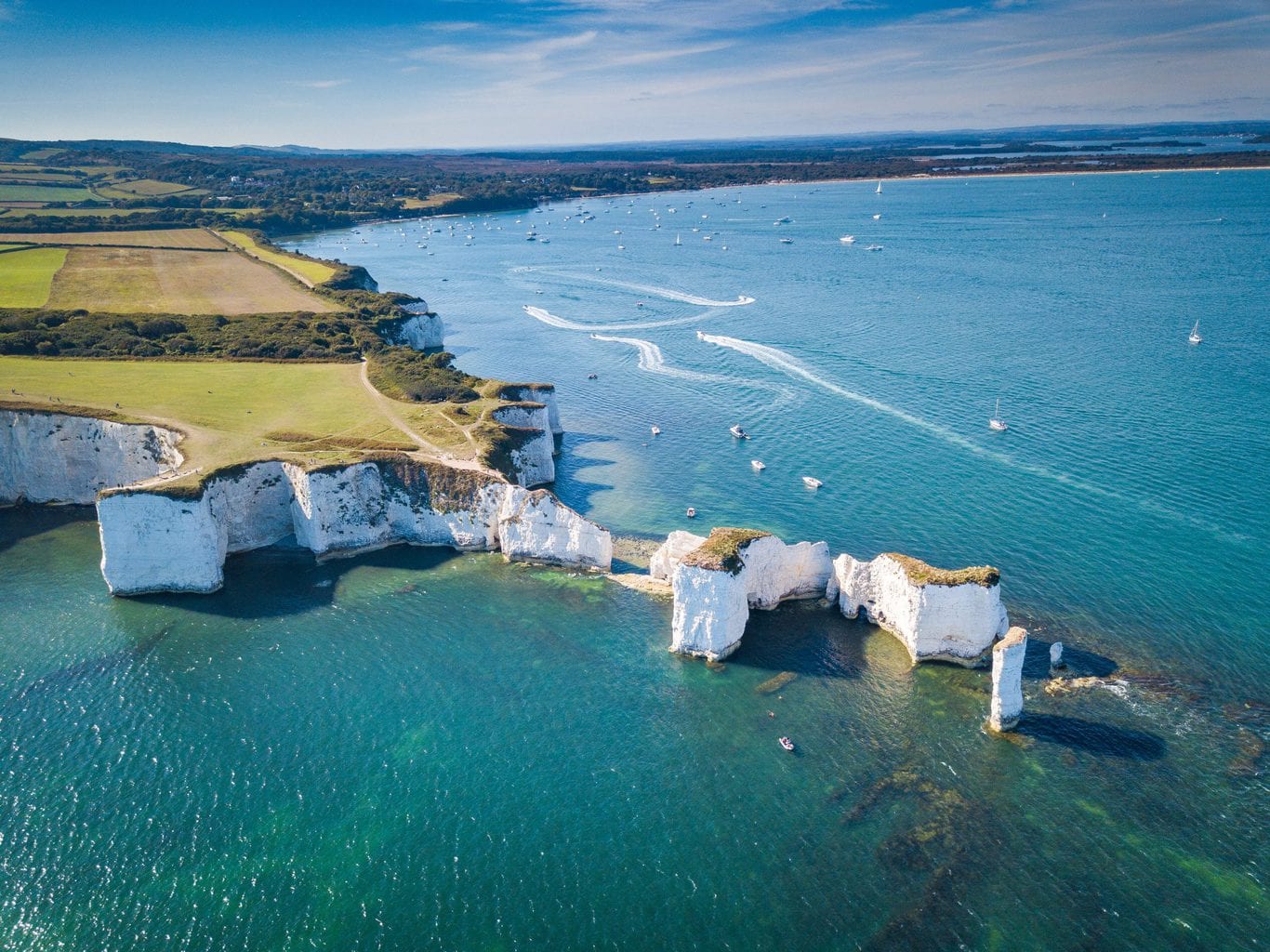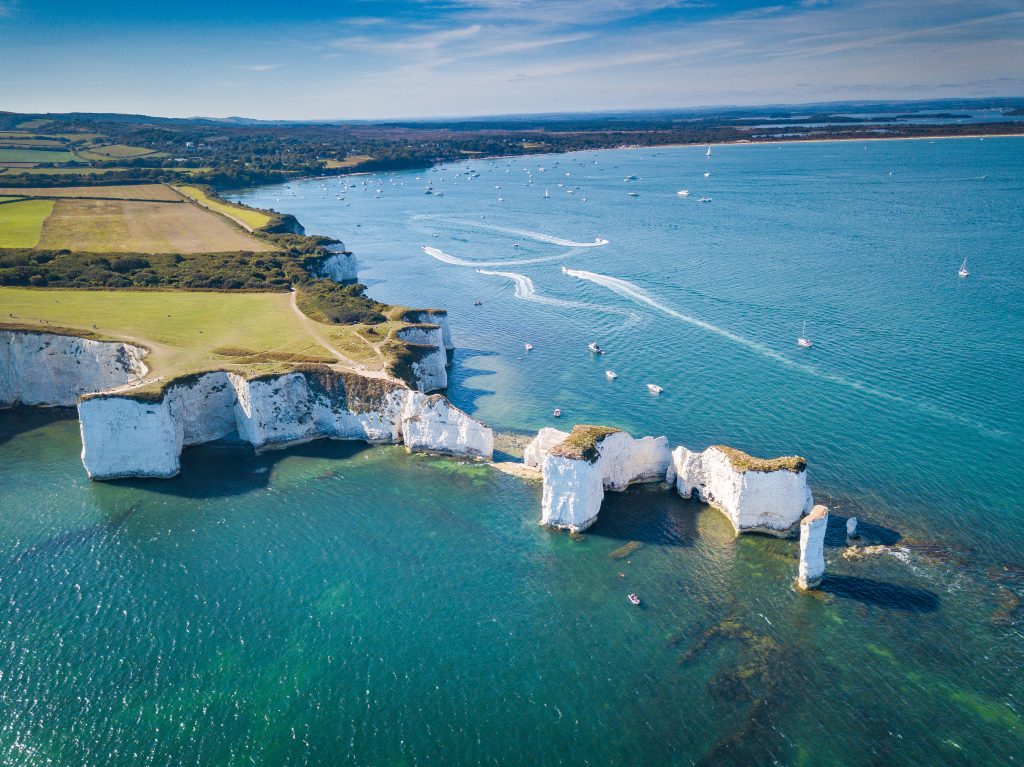 If you want to know the best things to do in Dorset, the best person to ask is a local! Lucky for you, I was born and raised right here on Dorset's glorious Jurassic Coast. So I'm here to share a few of the highlights of my home county.
There are a lot of amazing attractions in Dorset. Whether you're looking for adventure, beautiful landscapes, peaceful countryside, or gorgeous beaches, this county has it all. Not to mention some top-notch seafood and lots of amazing restaurants.
From cliff walks with incredible coastal views to fun family days out at historic castles, there's plenty to keep you busy while you're exploring Dorset.
Relax on pristine sandy beaches, explore the county's quirky history, go fossil hunting along the world-famous Jurassic Coast, or escape one of the several islands that dot the coastline.
Honestly, I could have included at least a hundred things to do in Dorset on this list! But in the interest of keeping things brief, I've stuck to the top sights and attractions for now.
Whatever you end up doing, you're sure to enjoy this wonderful corner of the south coast. In fact, you may never want to leave! Enjoy…
Dorset Highlights: Interactive Map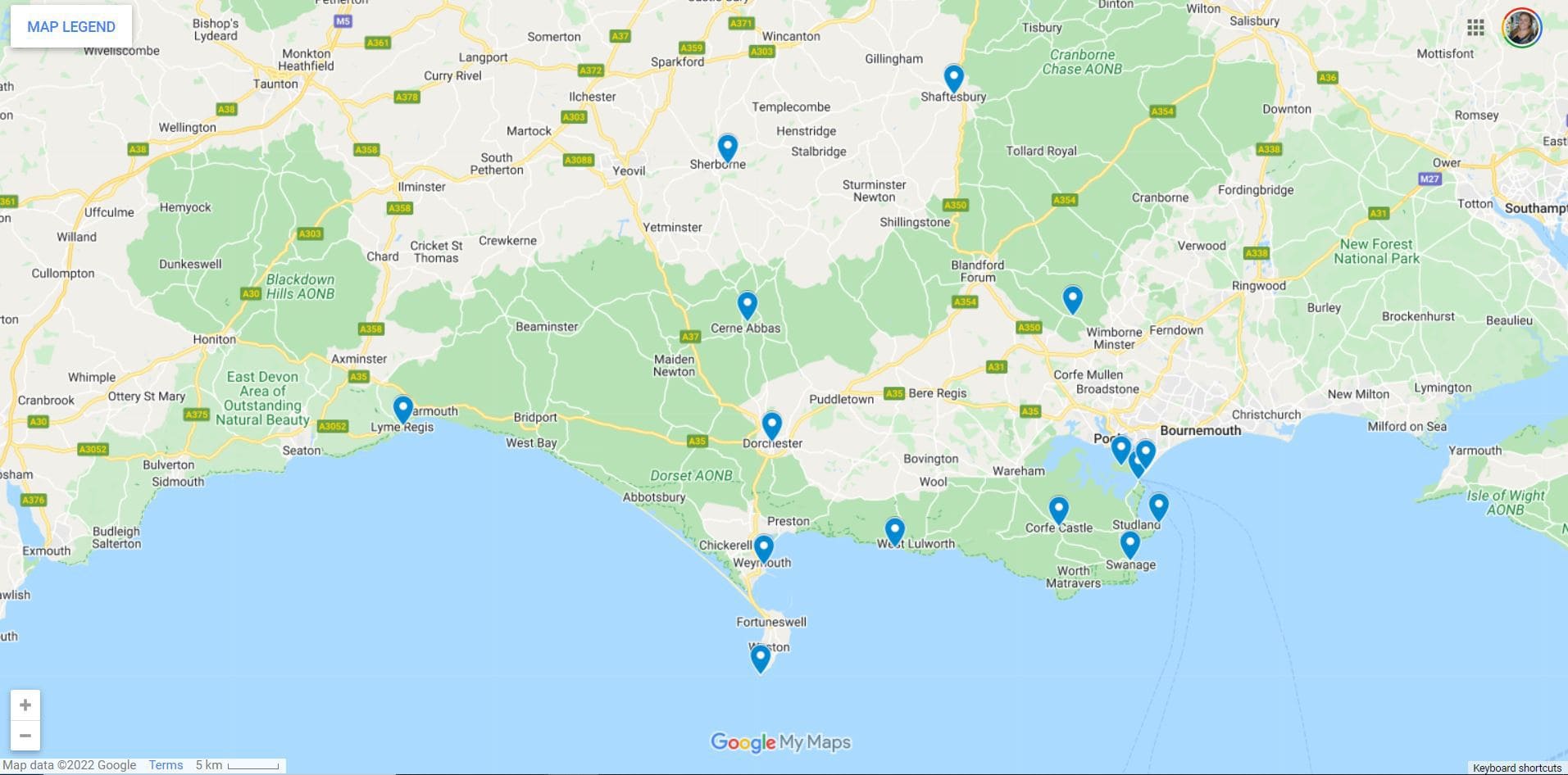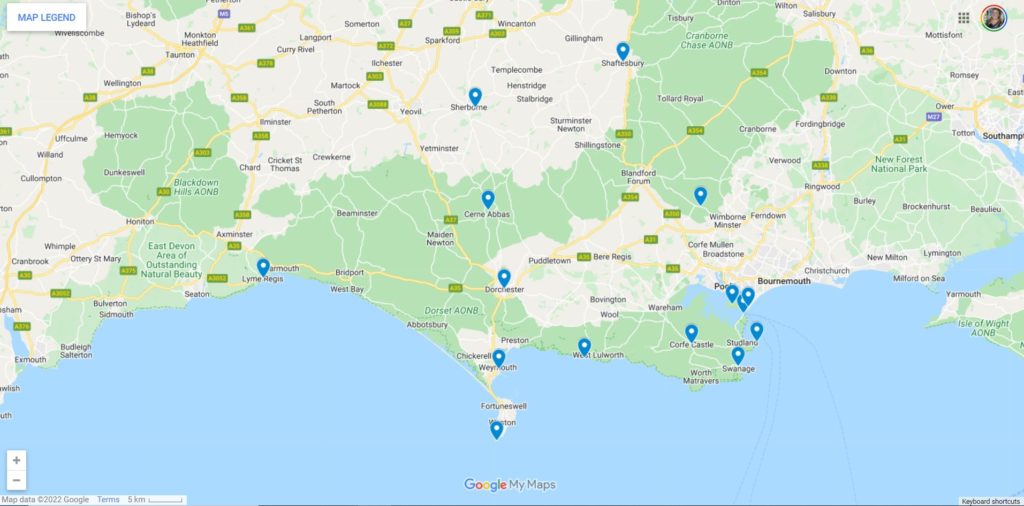 15 Best Things to do in Dorset
Below, I've outlined the top highlights and must-see attractions in Dorset. This list is by no means extensive, of course. There's so much more to see and do here! But this is a pretty good start!
Don't have time to read the full post? Scroll on down to the quick Dorset checklist at the end of the page…
1. Marvel at Durdle Door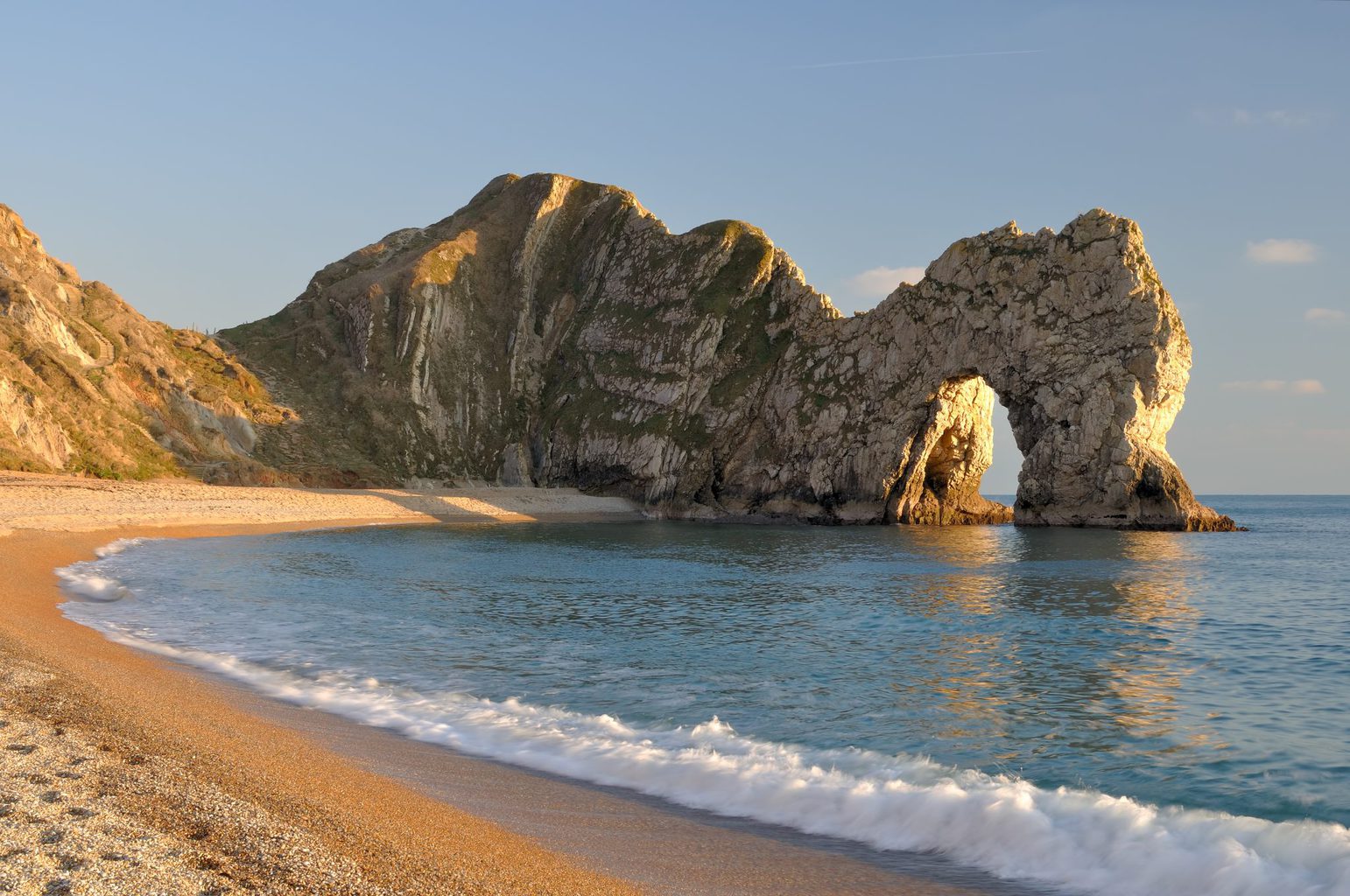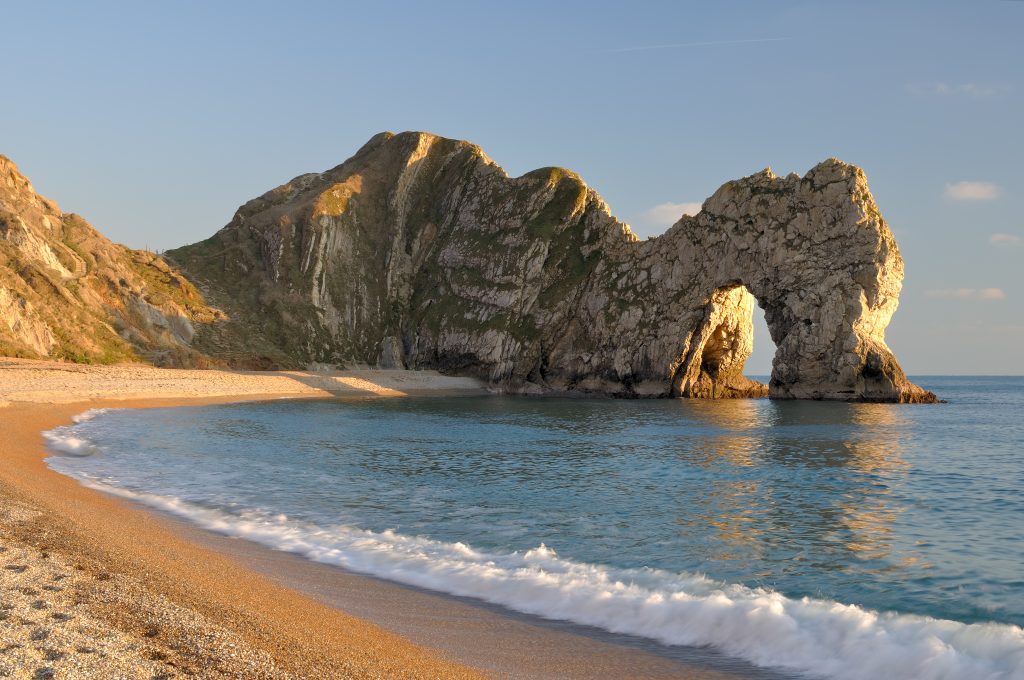 Durdle Door is perhaps the most famous attraction on the Dorset coast. This towering rock archway was created by erosion some 140 million years ago. It curves out into the sea in front of a sheltered bay, providing a stunning backdrop for a unique beach day.
It's something of a "poster child" for the Jurassic Coast; a 95-mile long World Heritage Site famous for unique geographical formations and well-preserved fossils.
It's not advised to swim through the arch as currents are pretty strong here, but you can take a guided kayaking tour for a chance to see Durdle Door from the water. For the best views on dry land, walk from Lulworth Cove to Durdle Door along the cliff path (one mile each way).
2. Explore the Ruins at Corfe Castle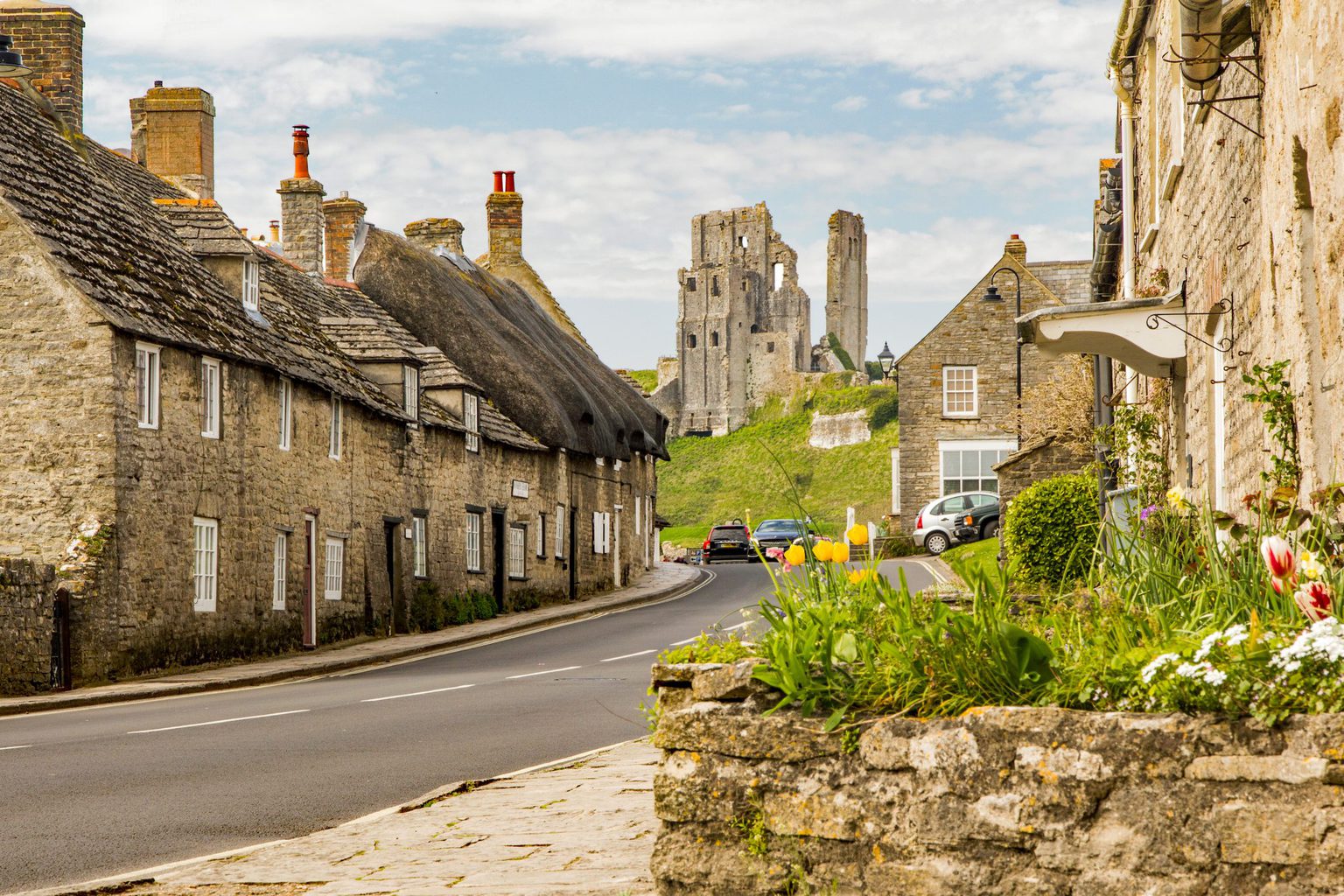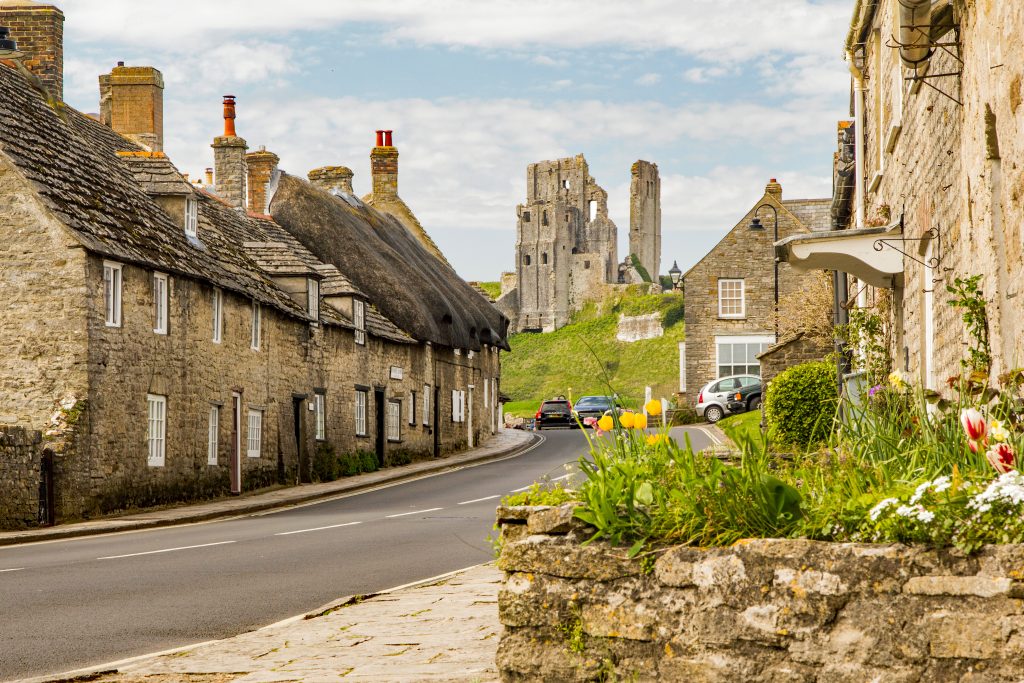 Perched on a low peak amidst the rolling hills on Dorset's beautiful Isle of Purbeck, the dramatic ruins of Corfe Castle are an impressive sight. This striking castle is over 1,000 years old – so there's a LOT of history to discover here.
The castle was destroyed in 1646 during the English Civil War, and has a long – and often grisly – history to explore! And you can enjoy some fabulous views of Purbeck from between the ruined walls.
Be sure to visit the neighbouring village, also called Corfe Castle, for quaint stone cottages, cute cafes, and some fab independent shops and galleries.
3. Take a Walk on the South West Coast Path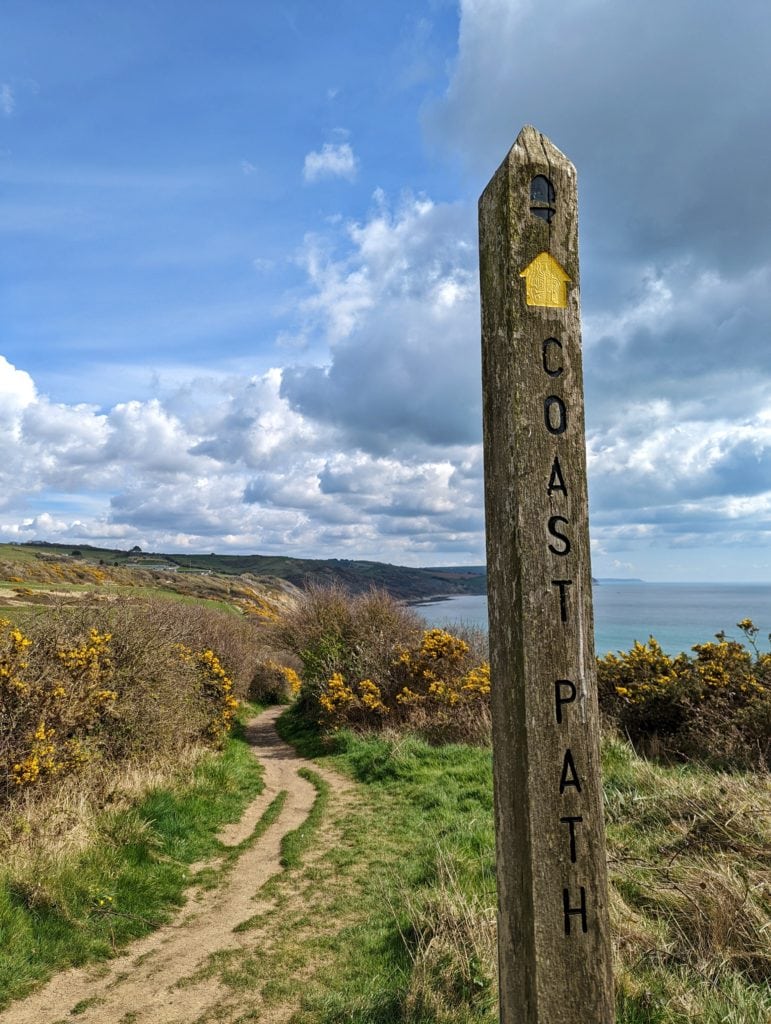 Between the unique formations of the Jurassic Coast, the incredible beaches, and the exceptional seaside eateries, Dorset is an ideal place for a cliff walk.
The South West Coast Path ends right here in Dorset, 630 miles from its starting point in Minehead on the opposite coast. It's a fabulous way to discover the local coastline.
You could walk the whole Dorset section in around a week, or choose a short section for a day or half-day walk. There are plenty of short circular walks along the coast that can be done in 1-2 hours, too. Here are a few of my favourites:
4. Travel Back in Time Onboard Swanage Railway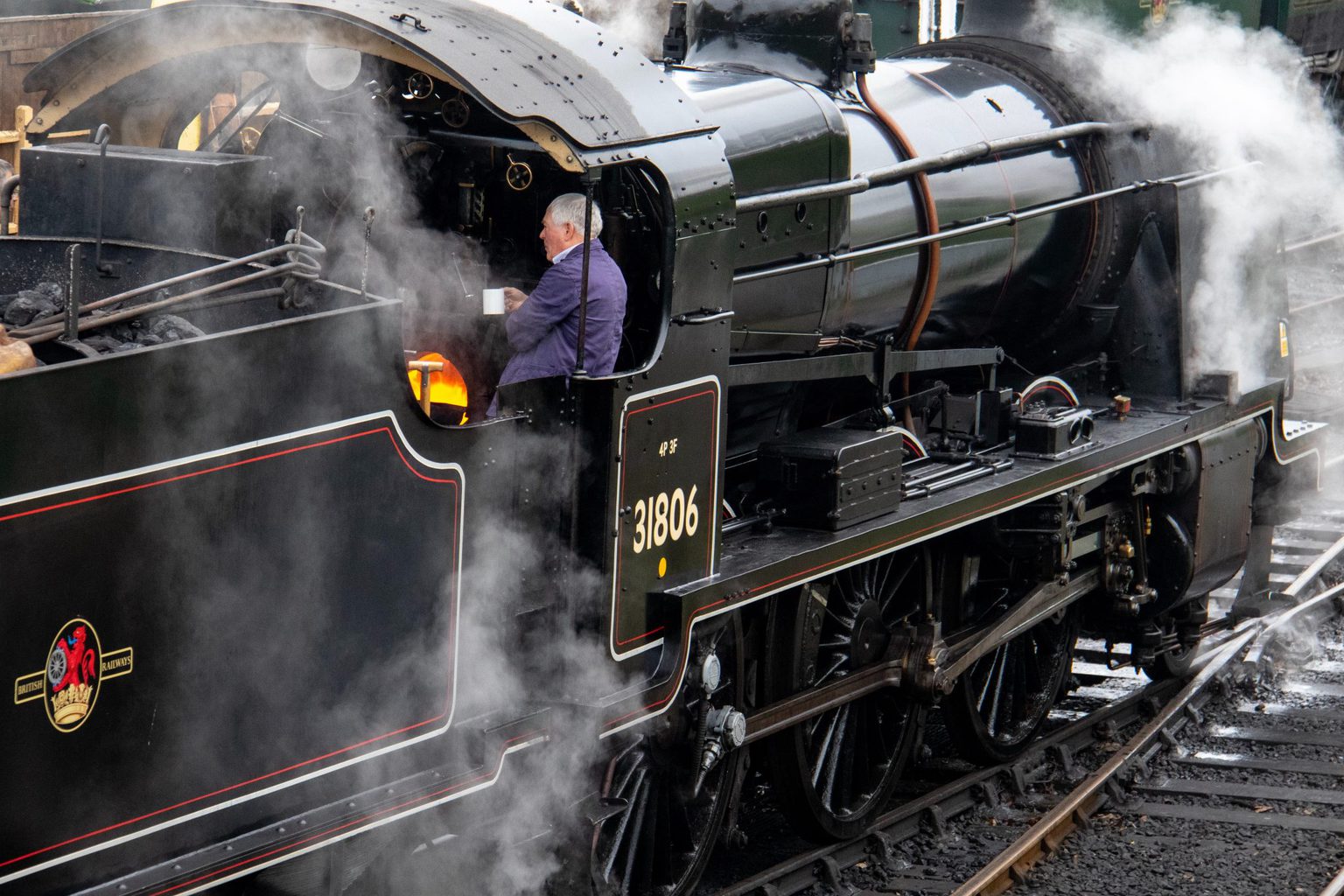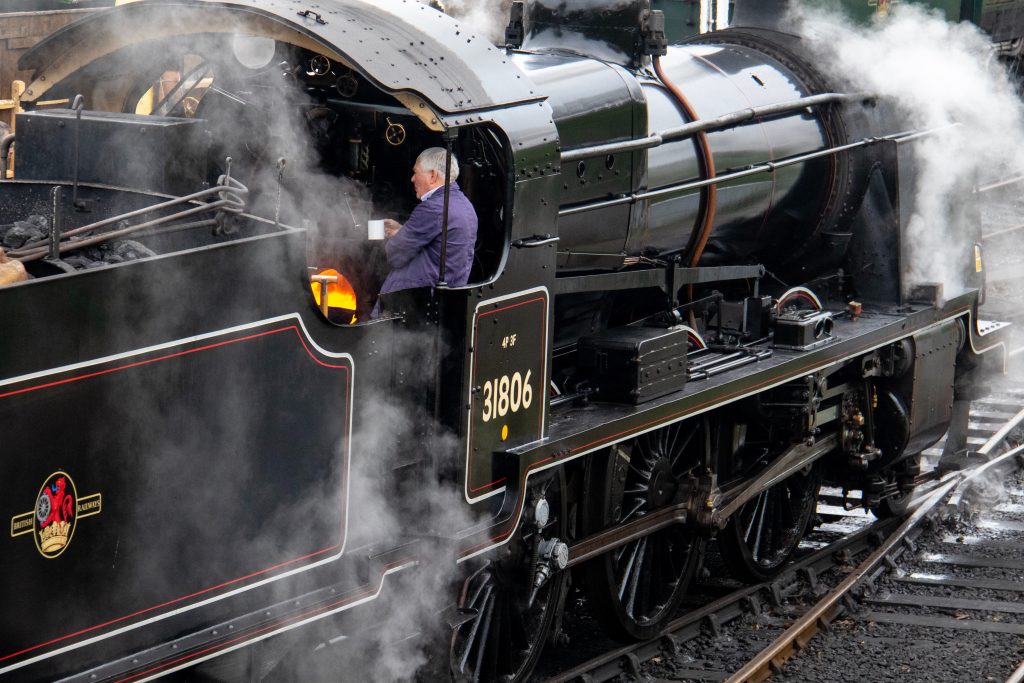 Swanage Railway is one of the best-preserved steam railways in the country. For a hit of nostalgia, board one of their lovingly restored trains at Norden and take a return trip to the seaside town of Swanage.
The historic stations have all been beautifully restored to give the full vintage experience. Soak up views of the rolling Purbeck hills from the carriage windows – including a fantastic view of Corfe Castle as you pass.
You can also break your journey at Corfe Castle station to explore a small, free railway museum and pay a visit to the ruined castle.
READ MORE: Best things to do in Dorset with kids
5. Visit Old Harry Rocks by Land or Sea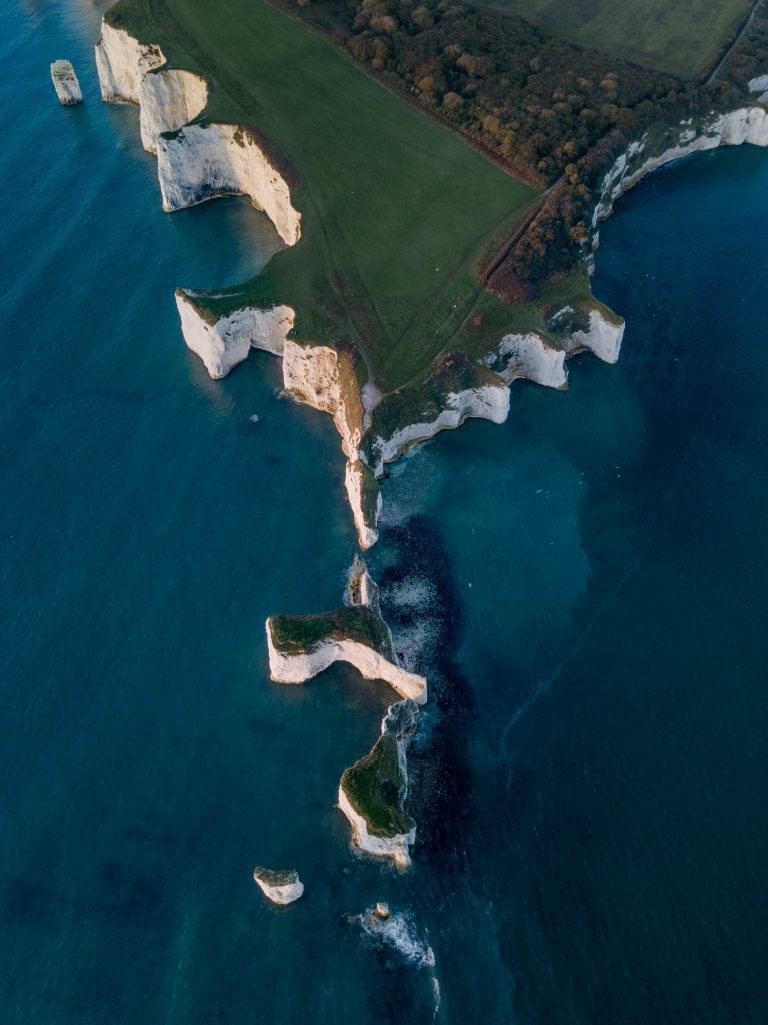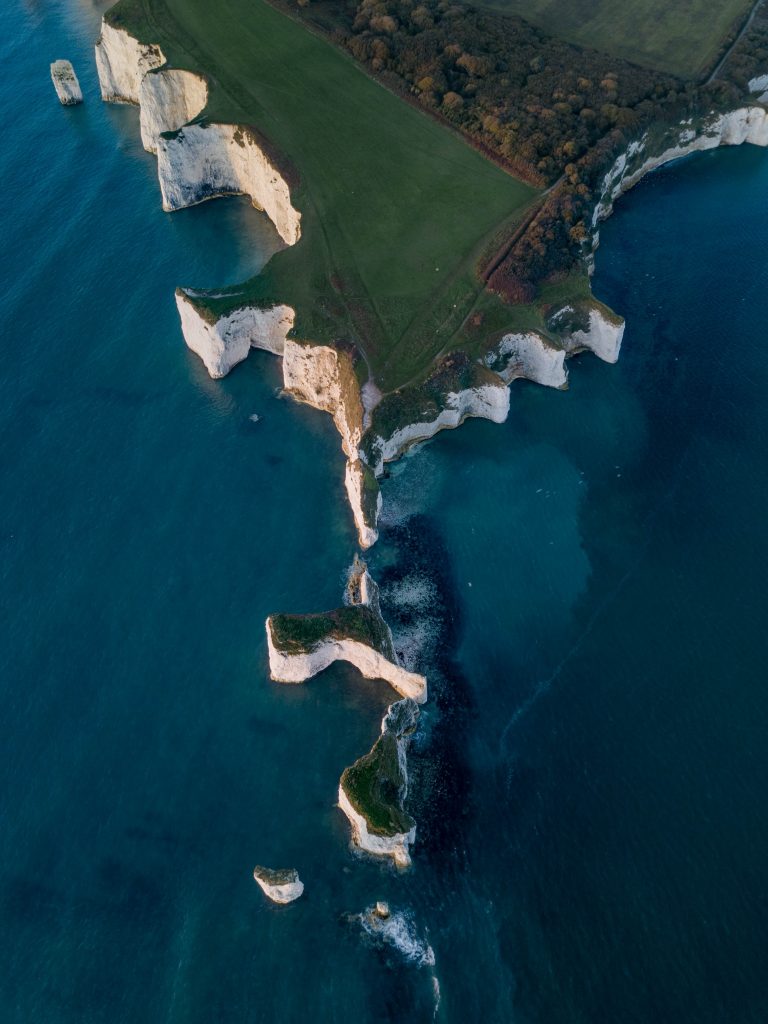 Old Harry Rocks is a row of chalk rock stacks which stretch out into the sea from the headland of Handfast Point, near Studland.
The Rocks were once part of the same chalk band as The Needles on the Isle of Wight, eroded over the ages until only a few stacks remain at either end.
To visit by land, you can walk the short coast path from Studland to Handfast Point. Take care near the edges of the headland as there are no railings or fences.
You can also get a fantastic view of Old Harry Rocks from the sea! Rent a kayak or SUP at Studland's South Beach (or join a kayaking tour) and paddle out into the bay towards the stacks. At low tide, there's a small beach at the foot of one of the stacks where you can stop for a rest. Keep an eye out for seals, who can sometimes be seen sunbathing here!
6. Wander Along Weymouth Harbour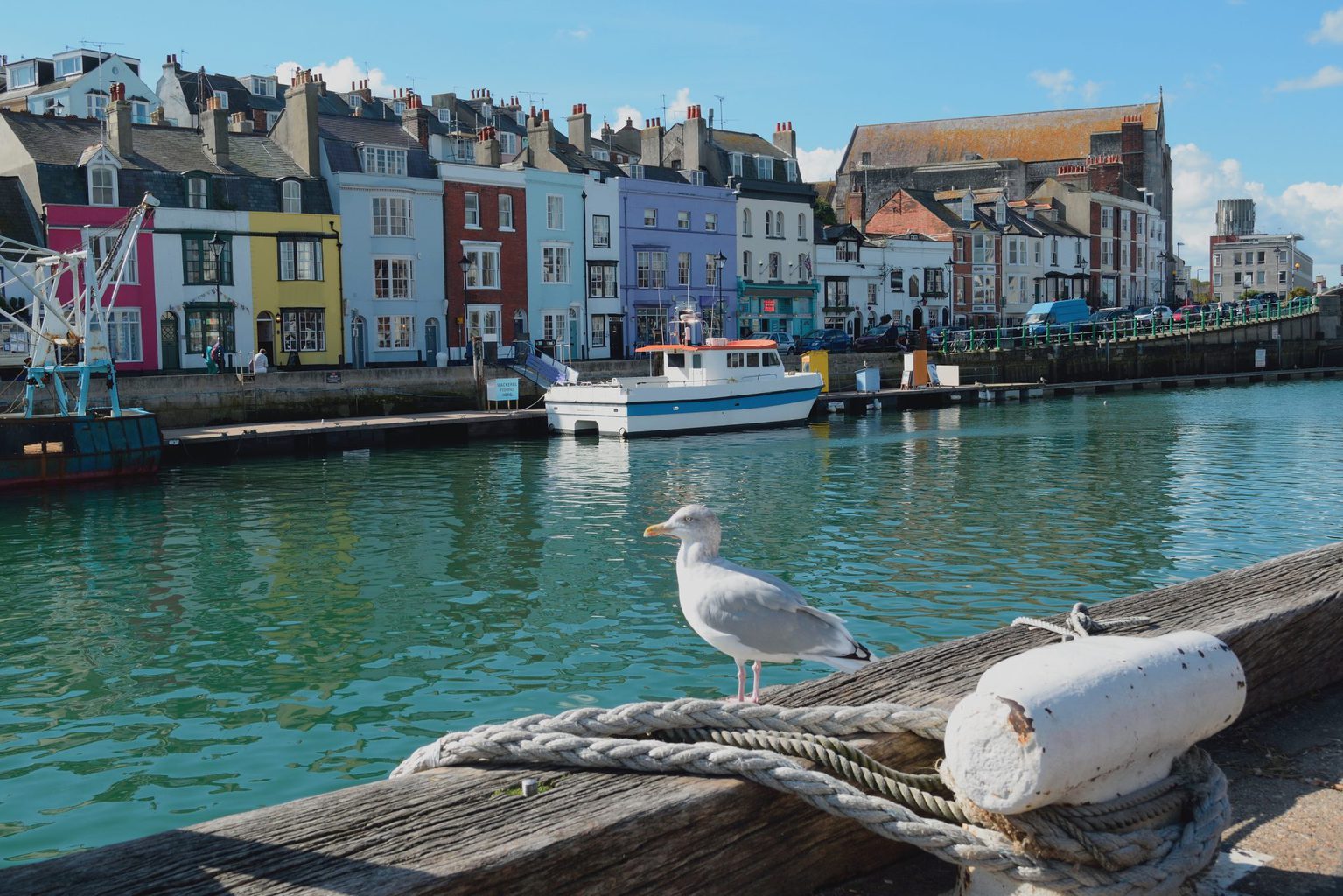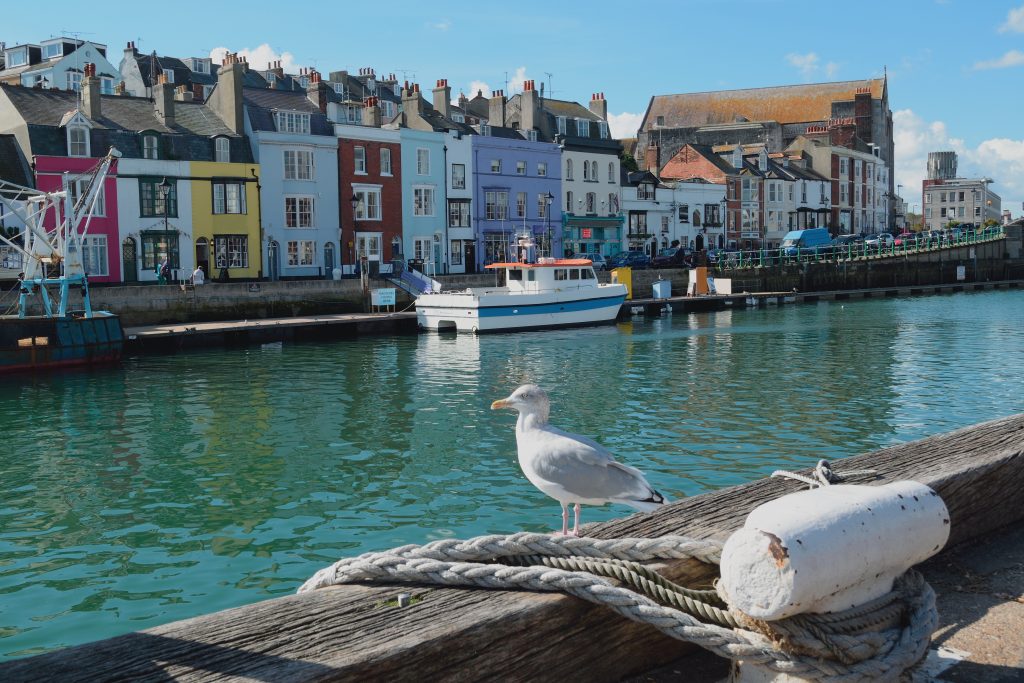 The popular seaside town of Weymouth evolved around its fishing harbour, which today is lined with colourfully painted buildings, great pubs, and some quirky independent shops.
It also boasts a lot of history. Ships sailed from here to fight in the Spanish Armada in 1588, while in the 17th century Civil War the harbour was the centre for much of the fighting. There's still a cannonball lodged into the side of one of the harbourside buildings! Weymouth Harbour was also one of the main embarkation points for troops heading to the D-Day beach during WWII.
History aside, the colourful harbour is a lovely spot for a walk. Or you can simply sit on the harbourside with some fish and chips (I recommend Bennetts or Fish n' Fritz) and watch the boats go by.
7. Go Fossil Hunting at Lyme Regis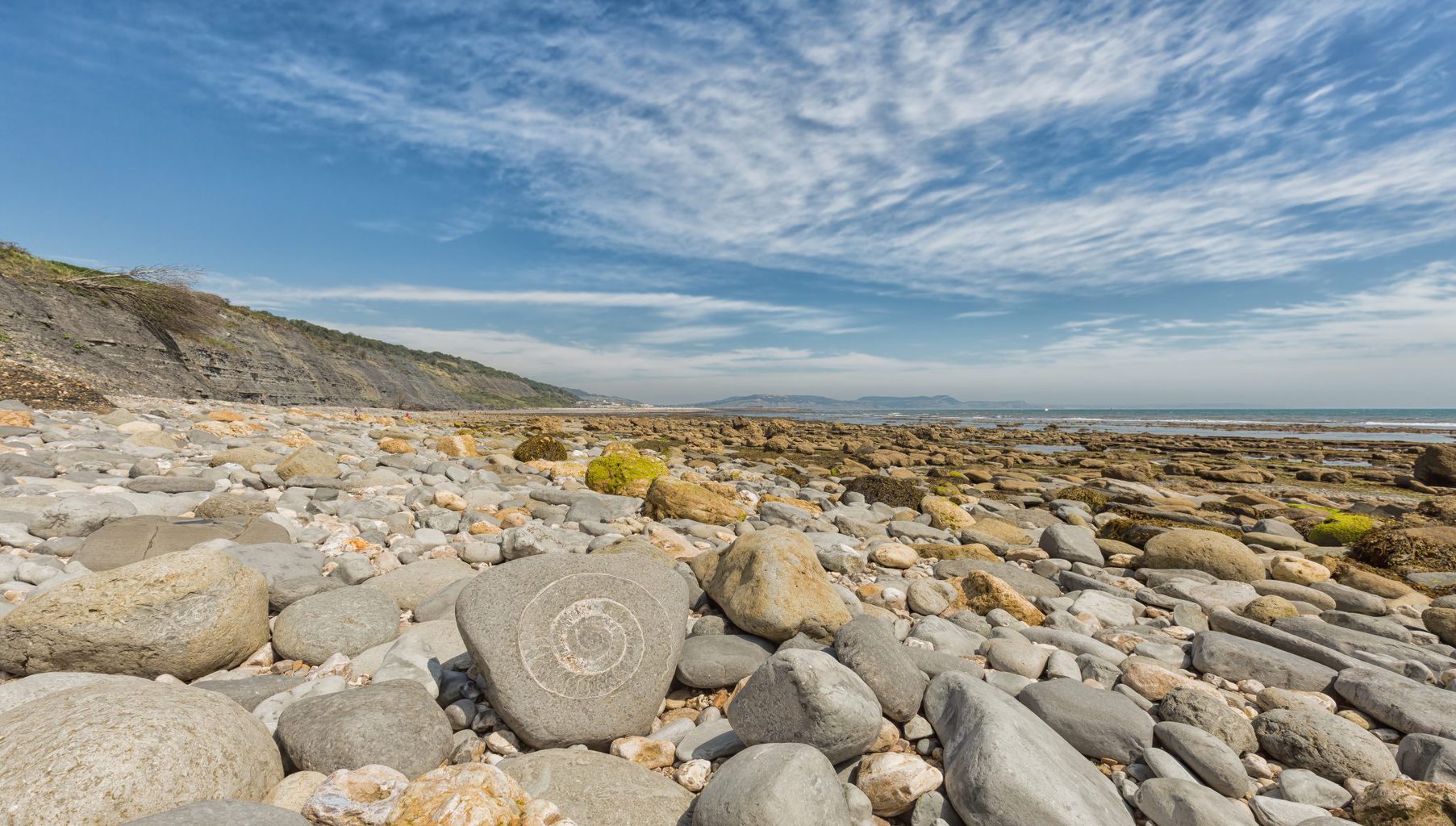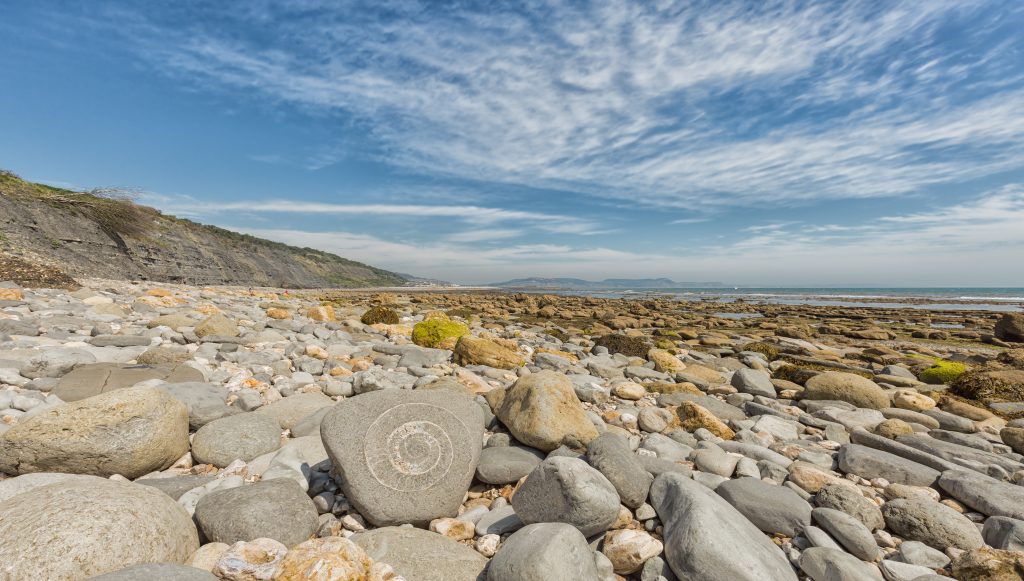 One of the things Dorset and the Jurassic Coast is famous for is fossil-hunting! They can be found at many spots along the coast, but the best place to go looking for them is the beach between Lyme Regis and Charmouth.
In fact, Lyme Regis is really the birthplace of British fossil hunting. Palaeontologist Mary Anning was born in this quaint seaside town, and became famous after discovering the first complete ichthyosaur to be found in England.
Visit the Ammonite Pavement, visible at low tide, or book a guided fossil hunting tour with either Lyme Regis Museum or the Charmouth Heritage Coast Centre. Be sure to explore the collections in the museums, too.
8. Discover Thomas Hardy's Dorchester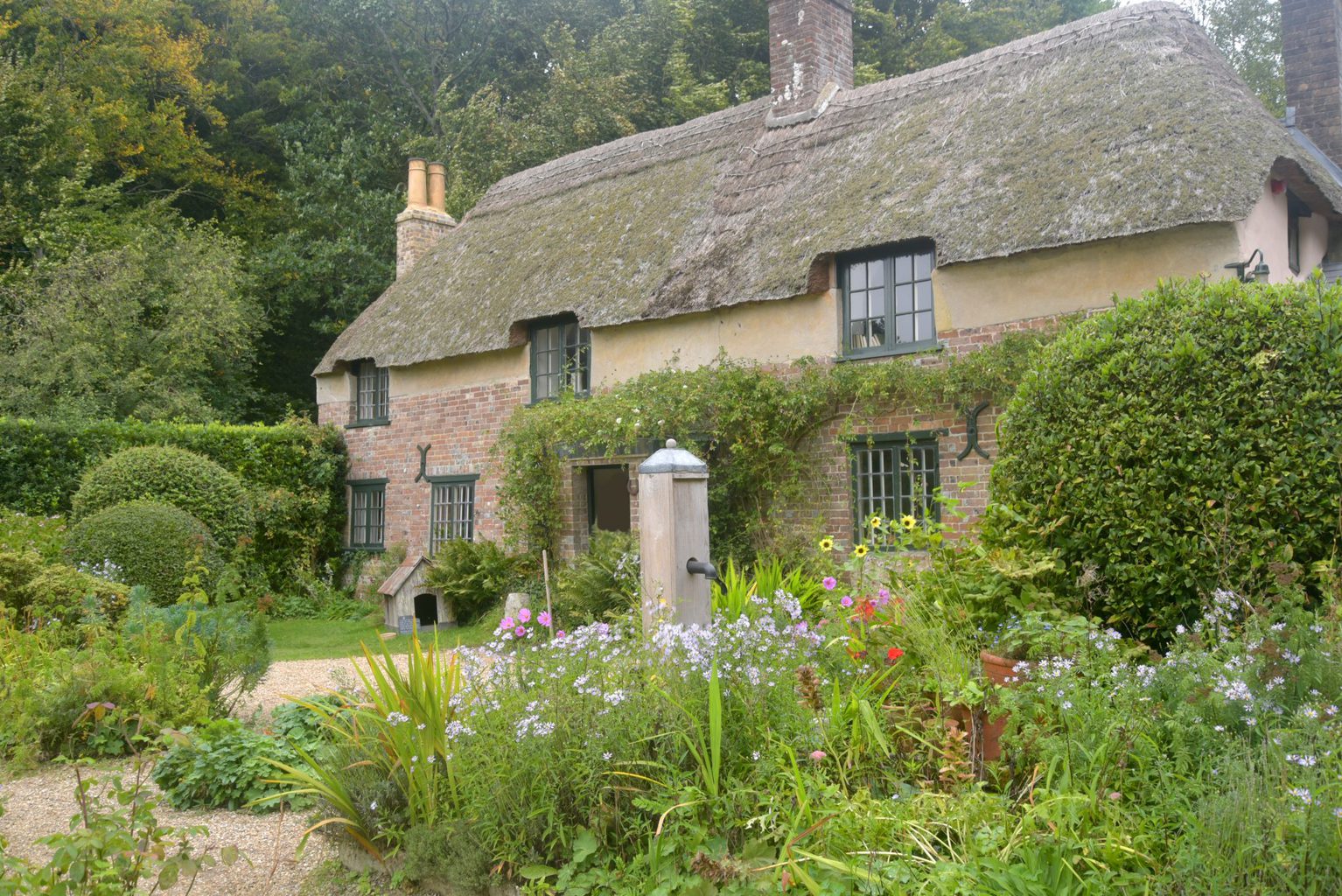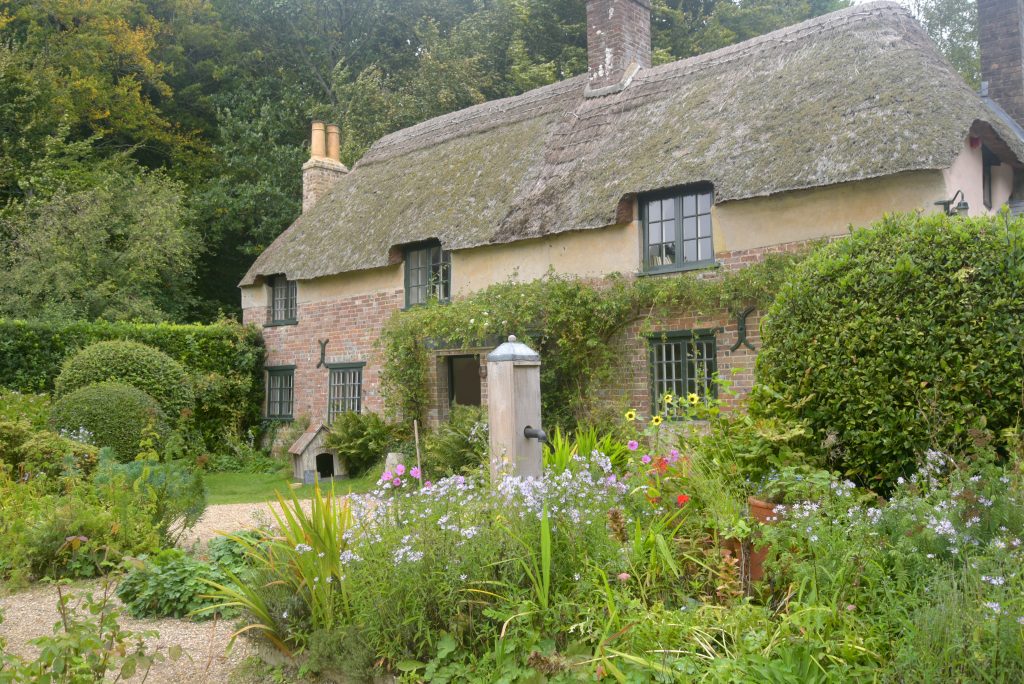 Historic Dorchester is our county town, so a visit here is definitely one of the top things to do in Dorset. It was also the hometown of the Victorian novelist Thomas Hardy, whose works include Tess of the D'Ubervilles and Far From the Madding Crowd.
You can visit Hardy's birthplace – a pretty thatched-roof cottage in the village of Higher Bockhampton – as well as Max Gate in Dorchester, where he lived later in life.
But the real joy is in exploring the locations from Hardy's novels. All his works were set in a fictionalised version of Dorset and southwest England, aka Wessex. Although the names were changed, the real-life locations are well known. Dorchester, Puddletown Forest, Stinsford, and Kingston Maurward House are some of the many real-life locations to have featured in Hardy's works.
9. Get Windswept at Portland Bill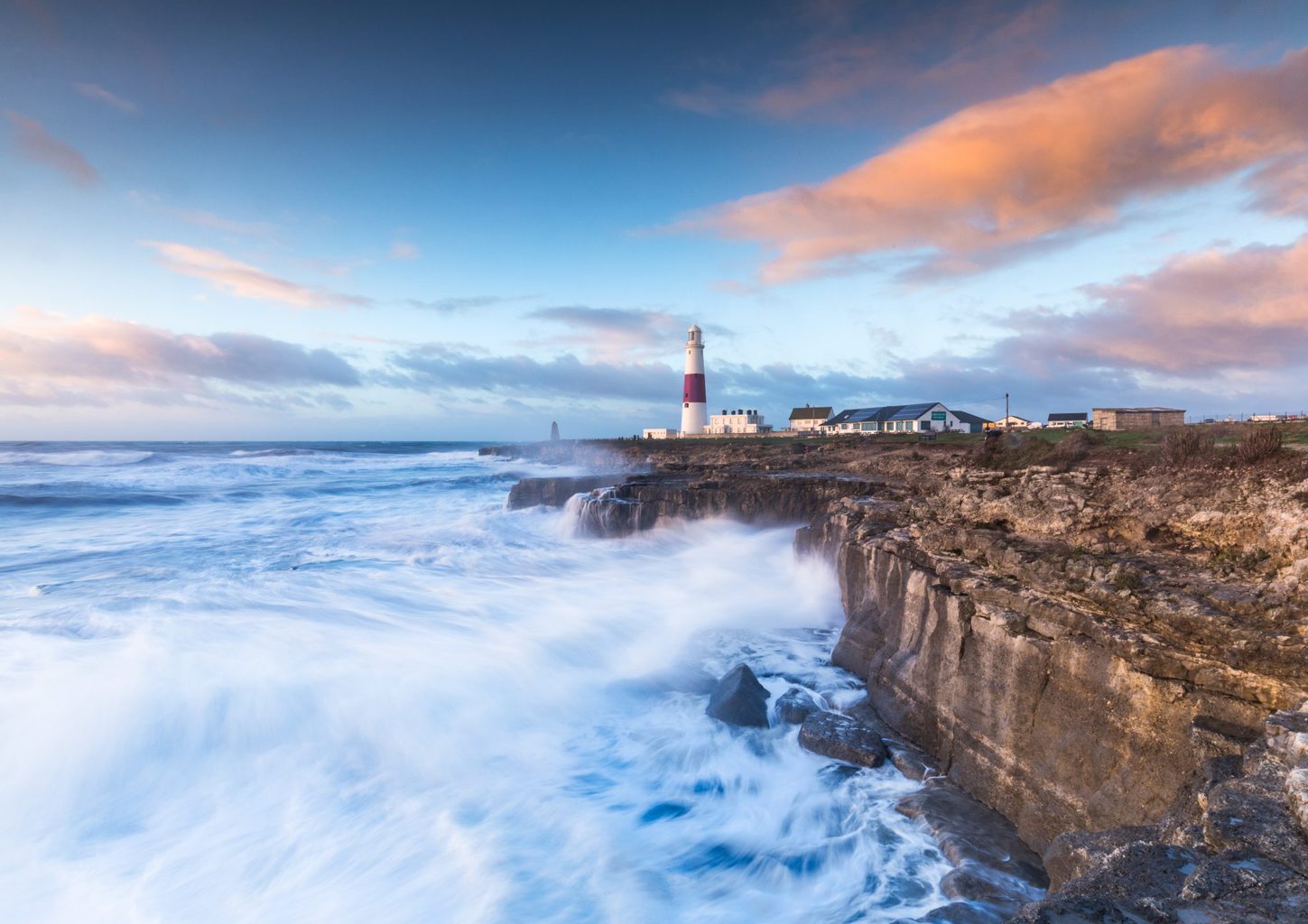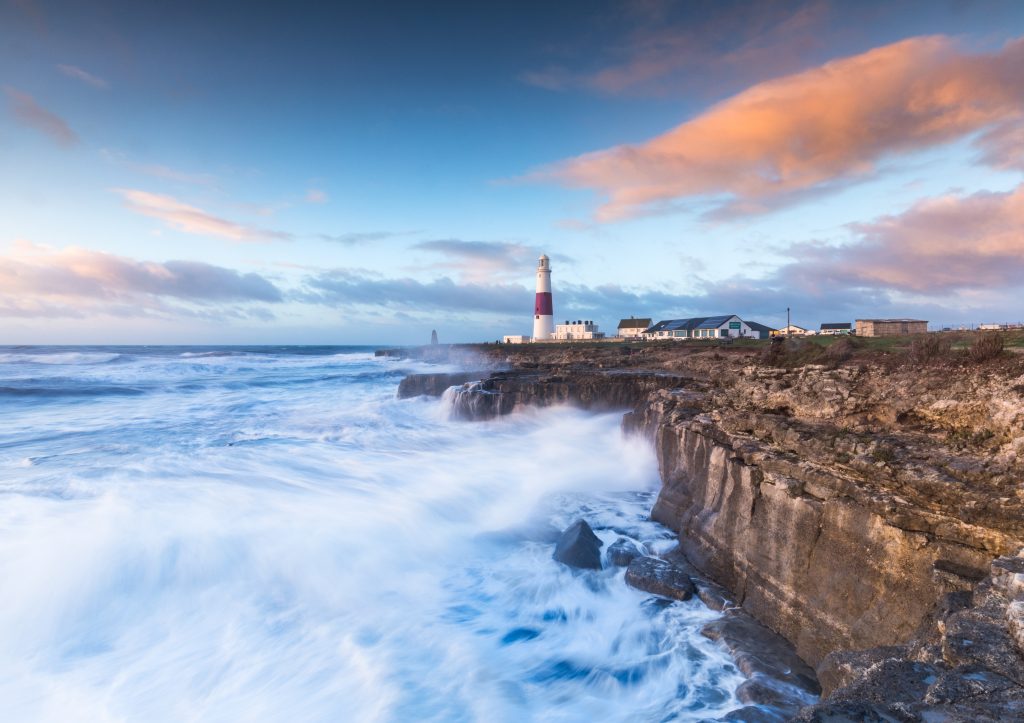 Joined to the mainland by the shingle arc of Chesil Beach, the Isle of Portland stretches out into the English Channel. Portland Bill is its wildly rugged and rocky tip, where dramatic waves crash against the cliffs on rough days. The red-and-white lighthouse here dates from 1906.
Even if you've never heard of Portland, you may well have seen its stone somewhere! Some of the most famous buildings in London, including St Paul's Cathedral, were built using Portland Limestone.
At Portland Bill, Pulpit Rock is an artificial stack leftover from one of the numerous quarries that once dotted the island. Nearby Tout Quarry is now a lovely sculpture park and nature reserve.
10. Escape to Brownsea Island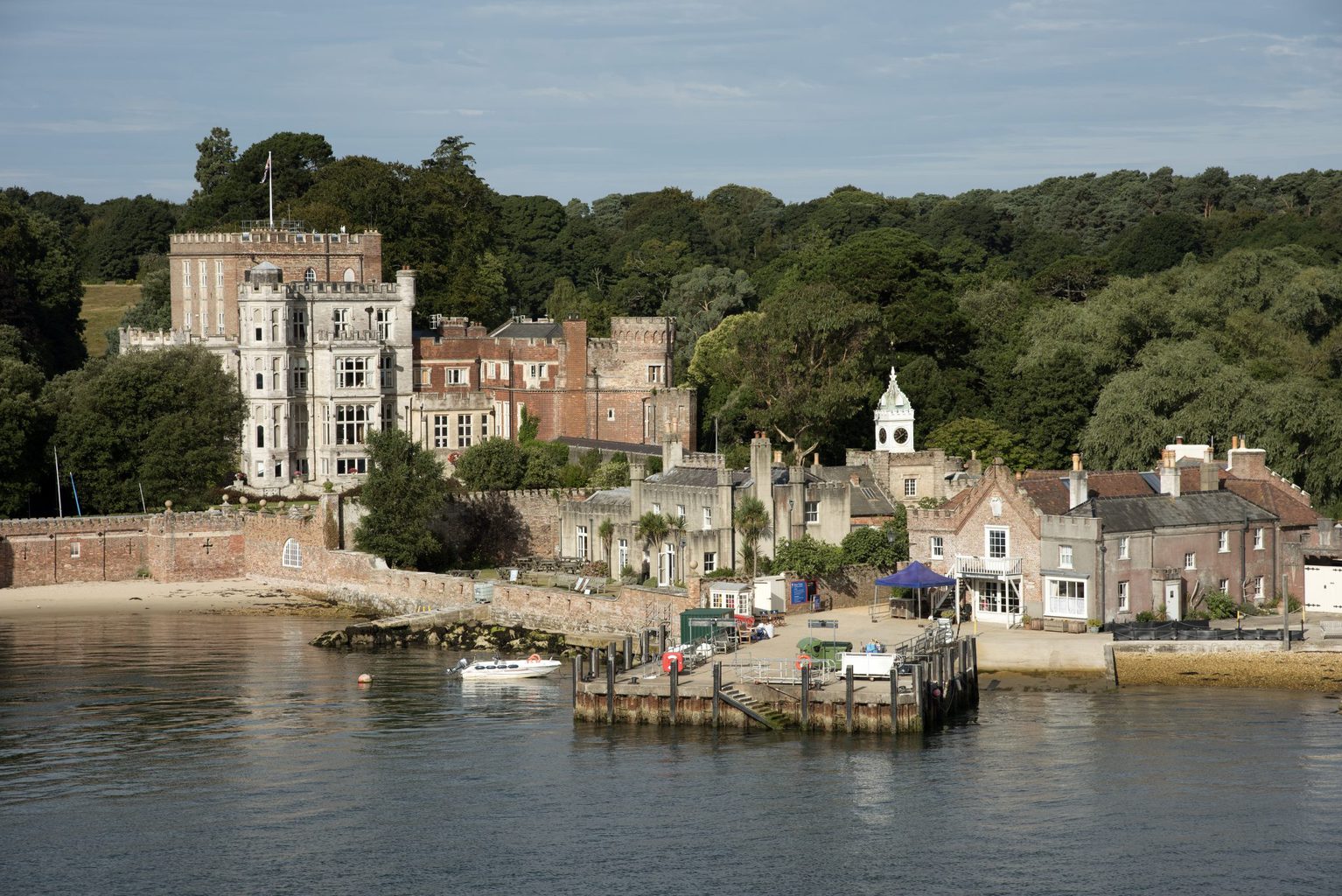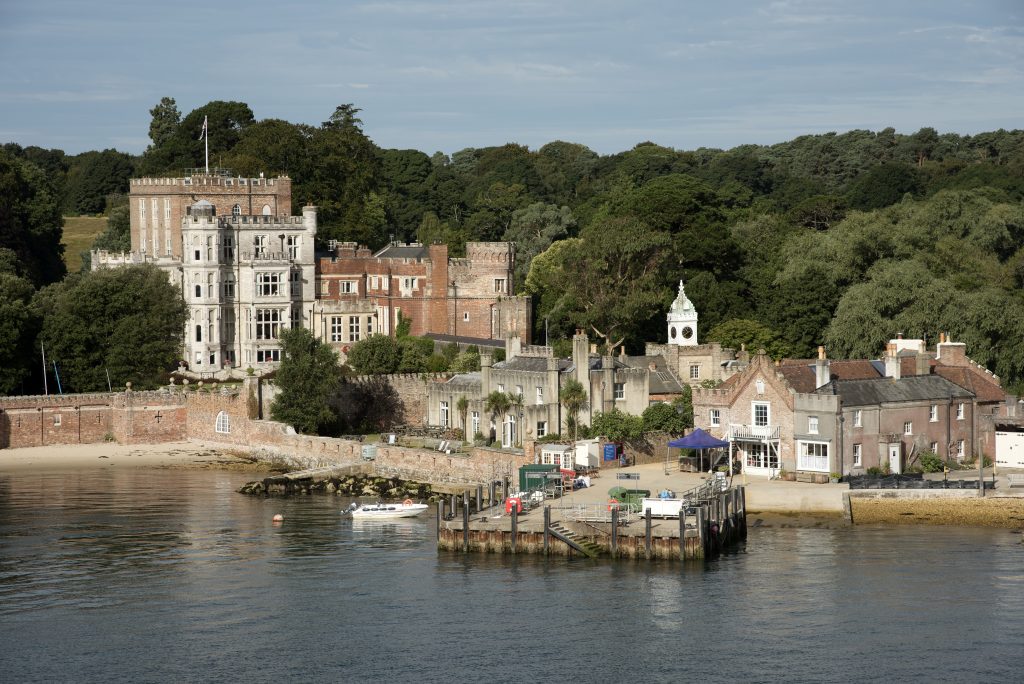 Brownsea Island is the largest of several small islands sheltered within the confines of Poole Harbour. At just 1.5 x 0.75 miles (2.4 x 1.2km), it's small enough to walk around in less than a couple of hours!
This is a truly unspoilt nature reserve of woodland, heathland, and wetlands. Public vehicles are not allowed, and the only way to reach the island is as a foot passenger on a ferry. So the local wildlife thrives, undisturbed, including sika deer and numerous species of bird. You can also spot red squirrels, which are rarely found on mainland England.
Brownsea Island is also famous as the "birthplace of scouting". This is where the first-ever scout camp was held, in 1907.
11. Soak Up the Views from Gold Hill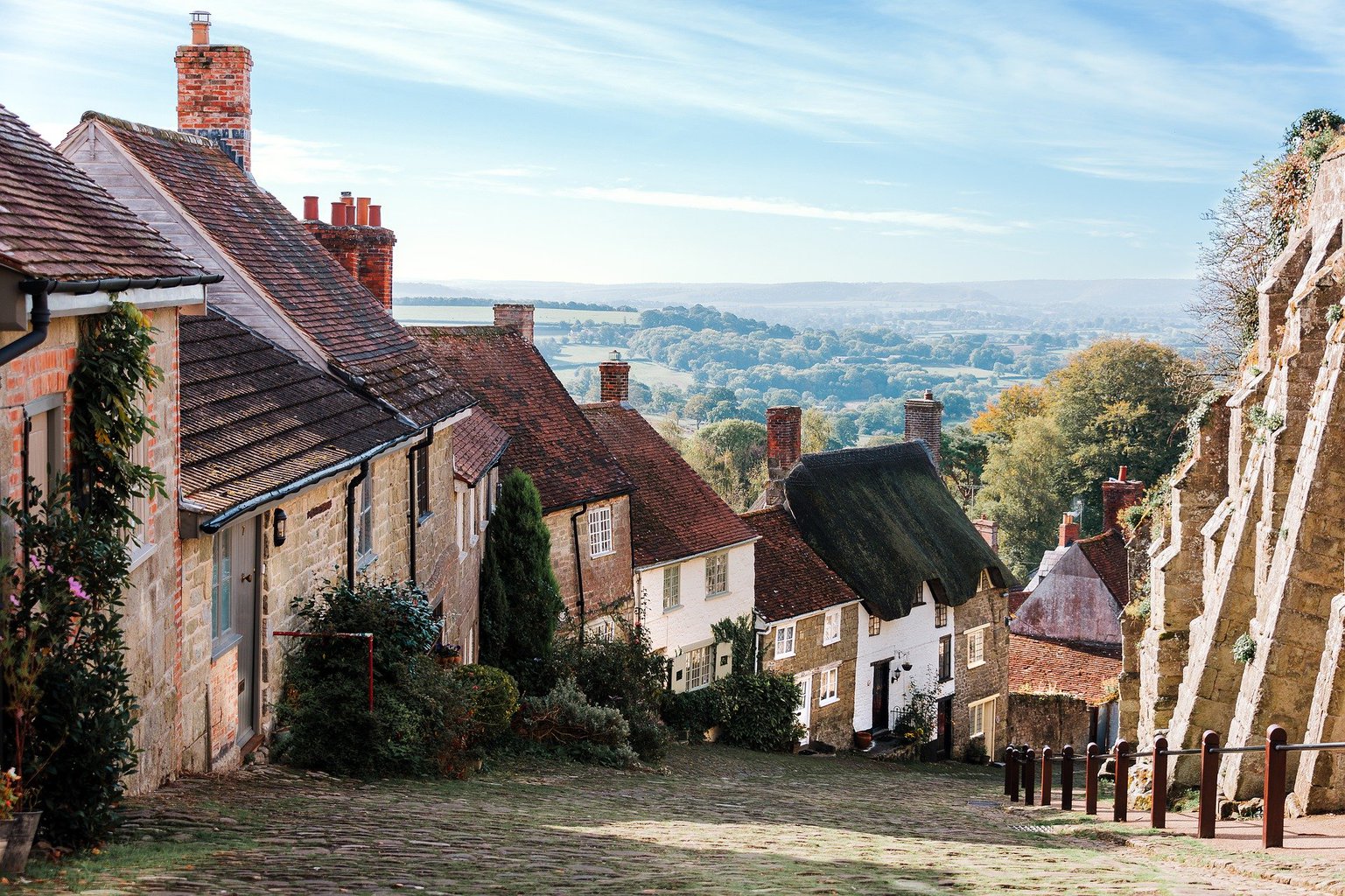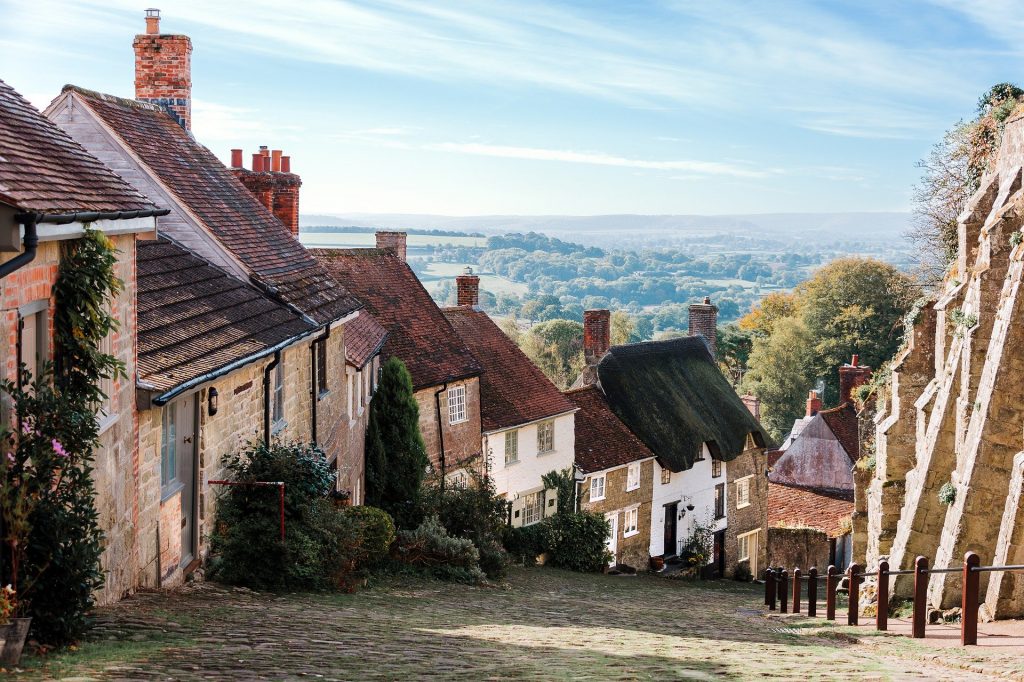 Often voted one of the prettiest streets in England, Gold Hill arguably offers one of the best views in Dorset. Made famous by the iconic Hovis bike advert in the 1970s, this postcard-perfect street is found in the small village of Shaftesbury in northern Dorset.
From the top of the cobbled street, you can look down across the thatched and brick cottages for sweeping views of Blackmore Vale.
12. Discover the Art Collection at Kingston Lacy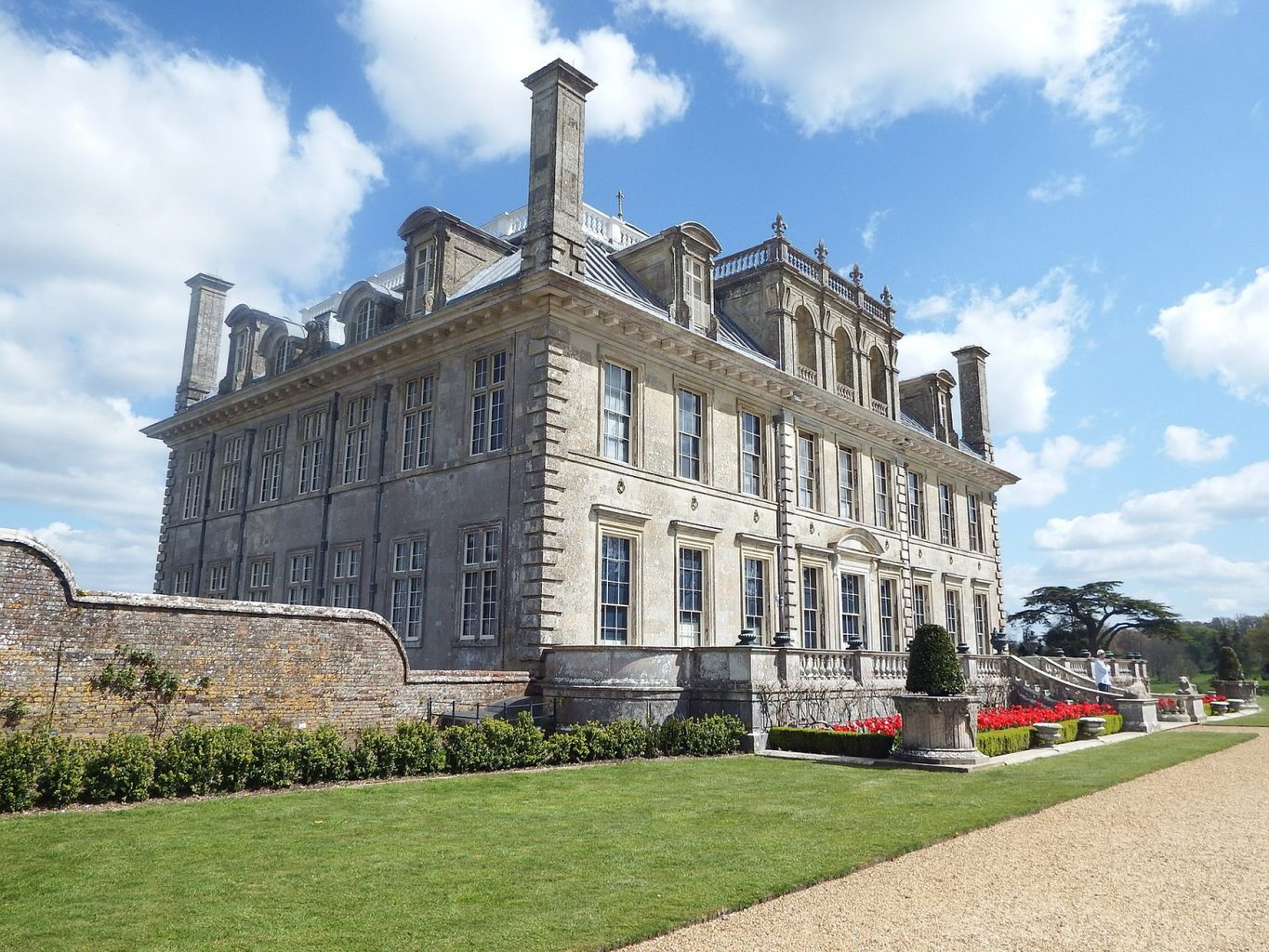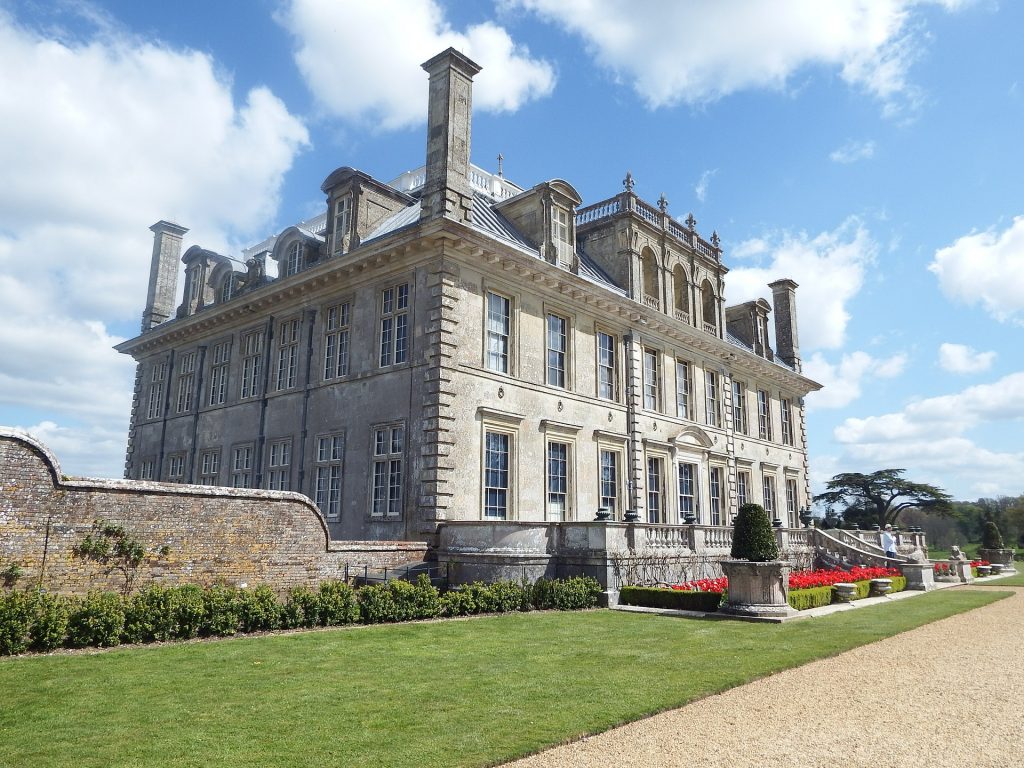 Fancy nosing around an English country manor? Head to Kingston Lacy, near Wimborne, a beautiful stately home designed to resemble a Venetian Palace. It sits on an 8,500-acre estate filled with gardens, heathland, and one of the loveliest bluebell woods in Dorset.
Much of the collection inside the house was amassed by William John Bankes in the mid 19th century. Although, sadly, there's a good chance he never got to see it.
Bankes was caught in an "illicit act" with a guardsman at a time when homosexuality was punishable by death. This forced him into exile, and he spent the last 14 years of his life abroad. While he travelled, William John collected art and furniture and had it all sent back to the family home in Dorset, creating a fabulous collection with a surprising history.
13. Cerne Giant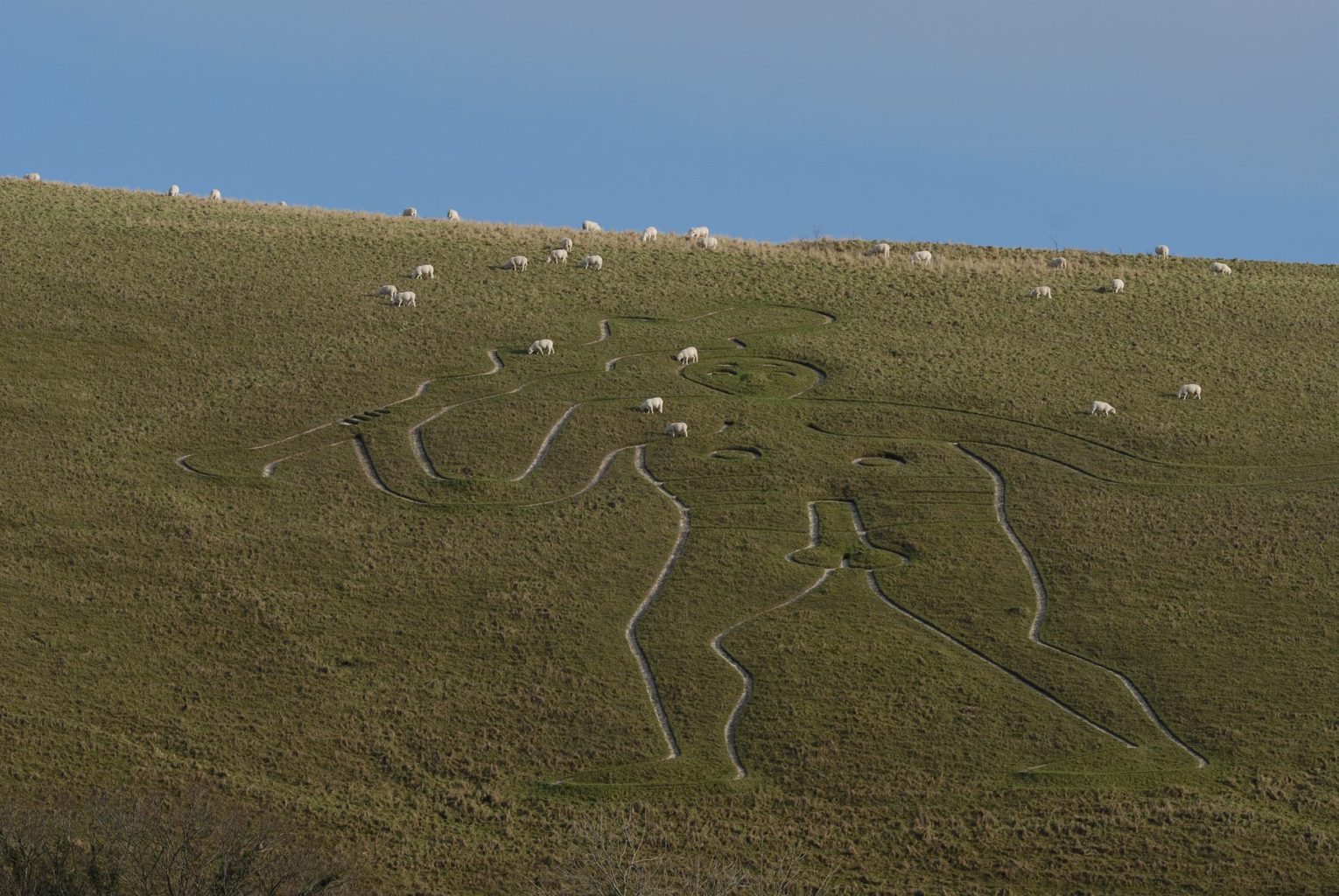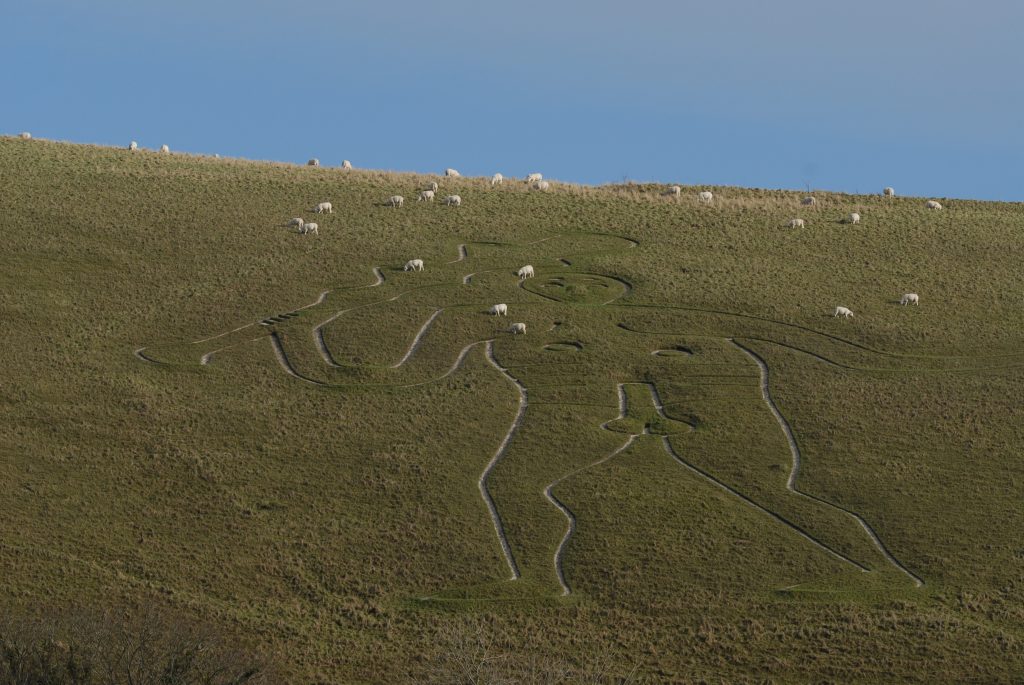 This has to be one of the most unusual things to do in Dorset! The Cerne Abbas Giant is a giant chalk figure on the side of a hill in the Dorset Downs. It depicts a nude giant wielding a club and sporting a larger-than-life erection!
No one knows exactly how old it is or who built it. Historians have speculated that it could be a Celtic version of Hercules, while the most recent dating suggests it dates from Anglo-Saxon times. The earliest recorded mention of the Giant dates from the 17th century, so some experts have suggested that it may in fact be a 17th-century prank or political satire.
Follow this walk up Giant Hill and around the picturesque village of Cerne Abbas for great views.
14. Explore Sherborne's Castles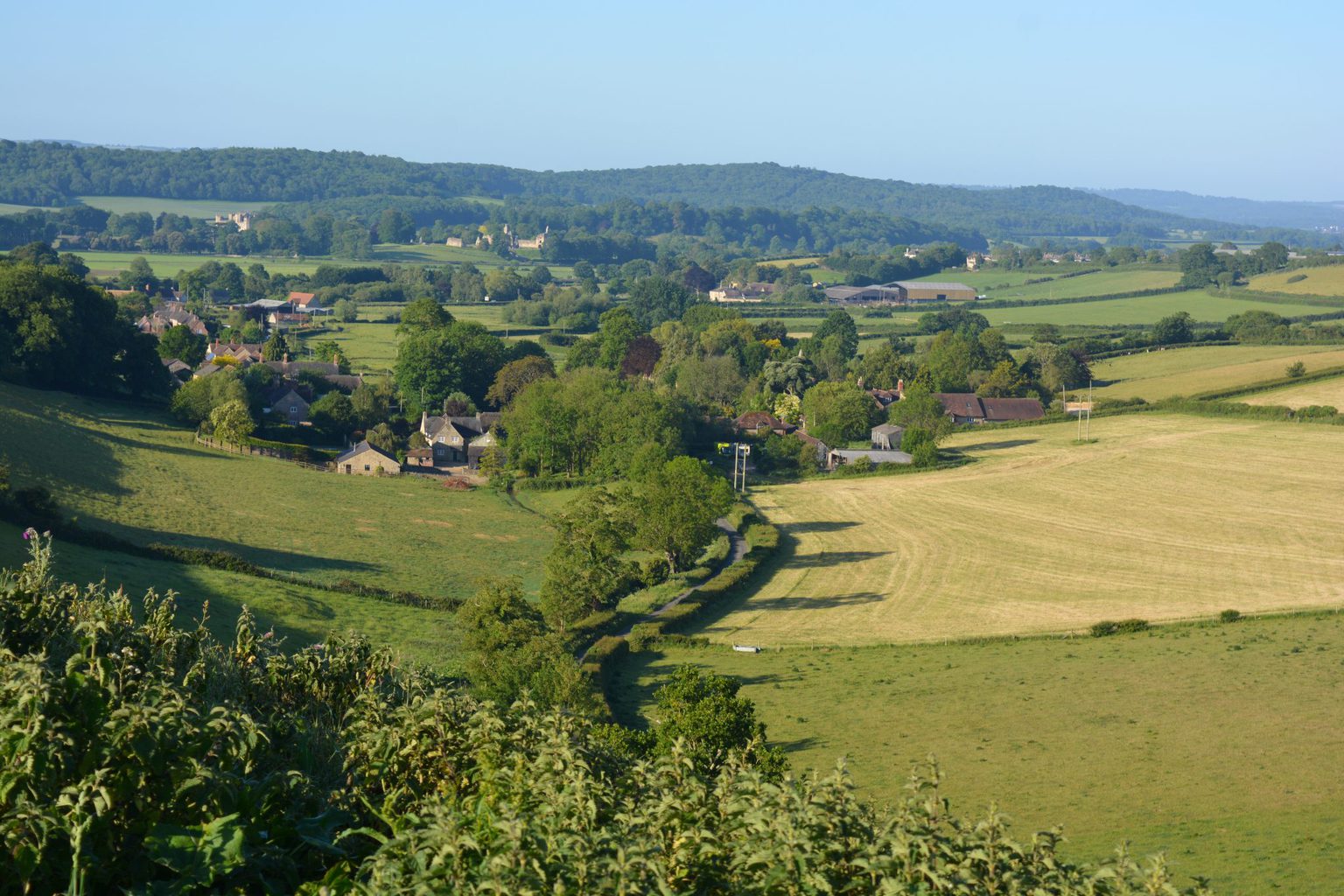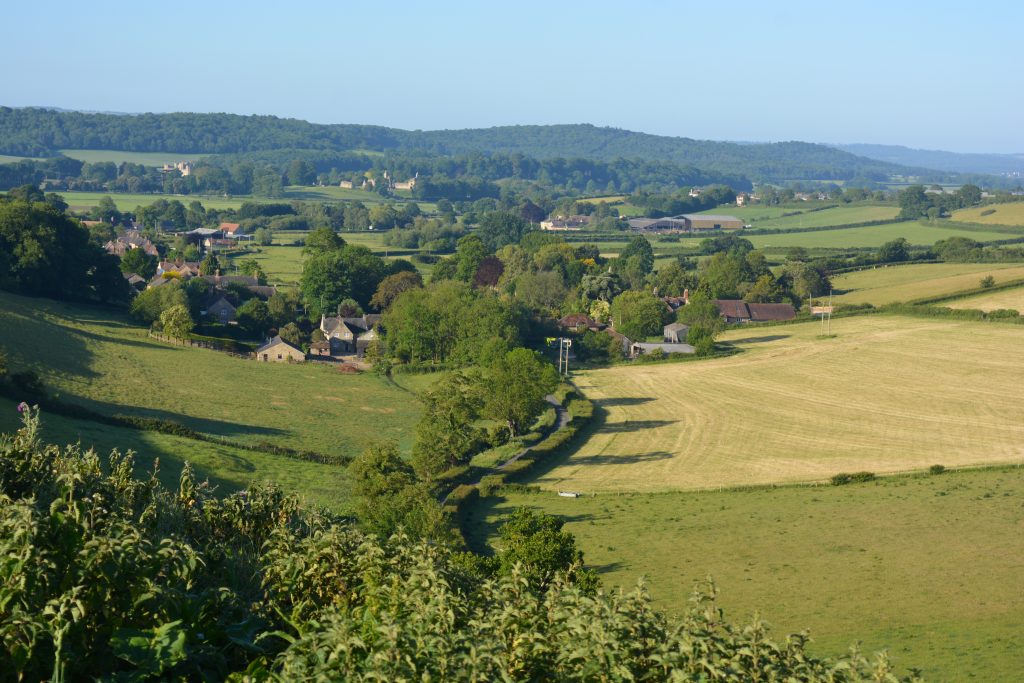 Visit Sherborne in North Dorset for a quaint town centre, quiet countryside, and a tale of two castles.
Sherborne "New" Castle is a Tudor mansion built by Sir Walter Raleigh in 1594, while the ruined Sherborne Old Castle dates from the 12th century.
The Old Castle was a Royalist stronghold during the English Civil War. It was captured by the Parliamentarians, recaptured by the Royalists, survived two sieges, and finally underwent heavy bombing which left it in ruins.
The newer Sherborne Castle is one of the most stunning stately homes in Dorset, with a vast collection of furniture, paintings and porcelain. It's also home to one of Dorset's best local vineyards!
15. Hit the Beach!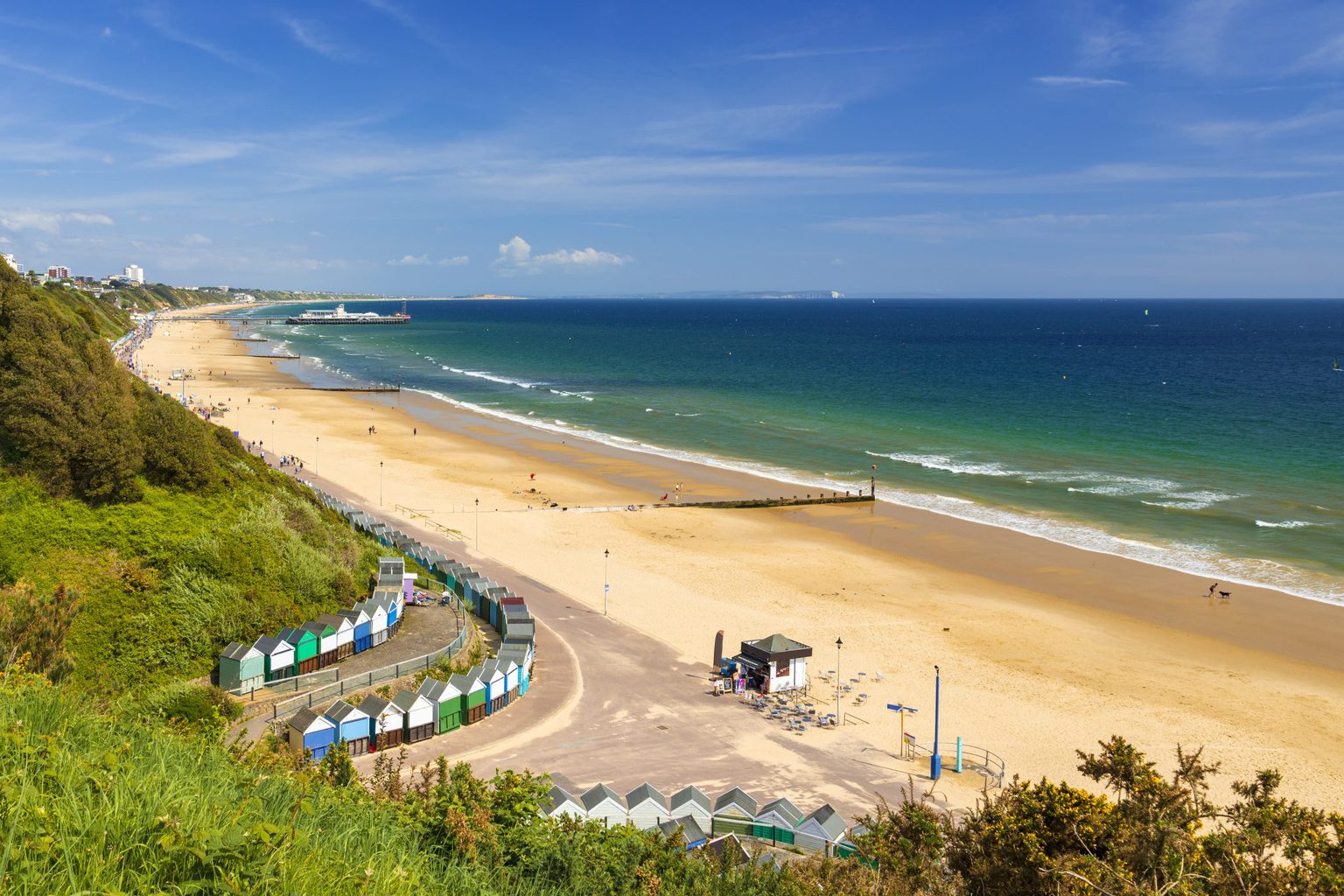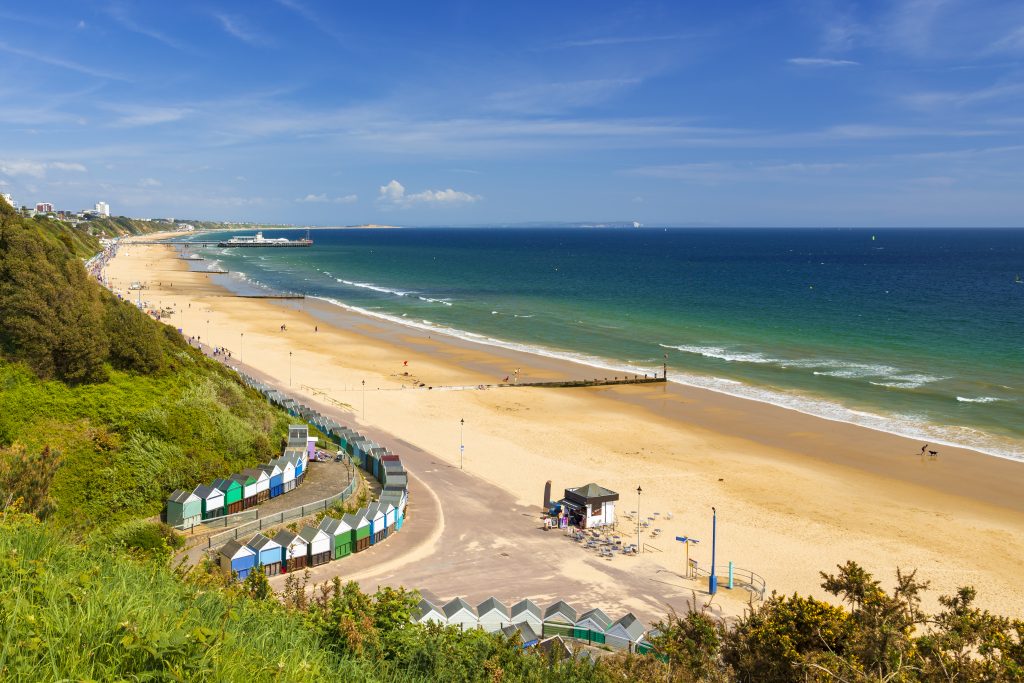 Without question, one of the best things to do in Dorset is to enjoy its beautiful beaches. From lively seaside towns such as historic Weymouth and bustling Bournemouth, to hidden coves that can only be reached by walking, there are plenty of incredible beaches to choose from in Dorset.
Sandbanks Beach is one of the most popular. This small peninsula near Poole is lined by a stunning white sand beach. It also happens to be the world's most expensive seaside! The picturesque peninsula is home to a yacht-filled marina and some striking mansions along "Millionaires Row" (Sandbanks Street).
For something a little quieter, head across Poole Harbour to the beaches at Studland. The white sand dunes at Knoll Beach are usually relatively quiet, while Bramble Bush Bay is a bit of a hidden gem.
15 Things to do in Dorset: Quick List
Durdle Door
Corfe Castle
Cliff Walks along the South West Coast Path
Swanage Steam Railway
Old Harry Rocks
Weymouth Harbour
Lyme Regis and Charmouth fossils
Thomas Hardy's Dorchester
Portland Bill
Brownsea island
Gold Hill Shaftesbury
Kingston Lacy
Cerne Giant
Sherborne's Castles
Beaches: Sandbanks, Bournemouth, Weymouth, and more!
Is there anything you'd add to this list of the best things to do in Dorset? Leave a comment with your recommendations!