Some posts on this site contain affiliate links. If you book or buy something through these links, I earn a small commission (at no extra cost to you). Take a look at my privacy policy for more information.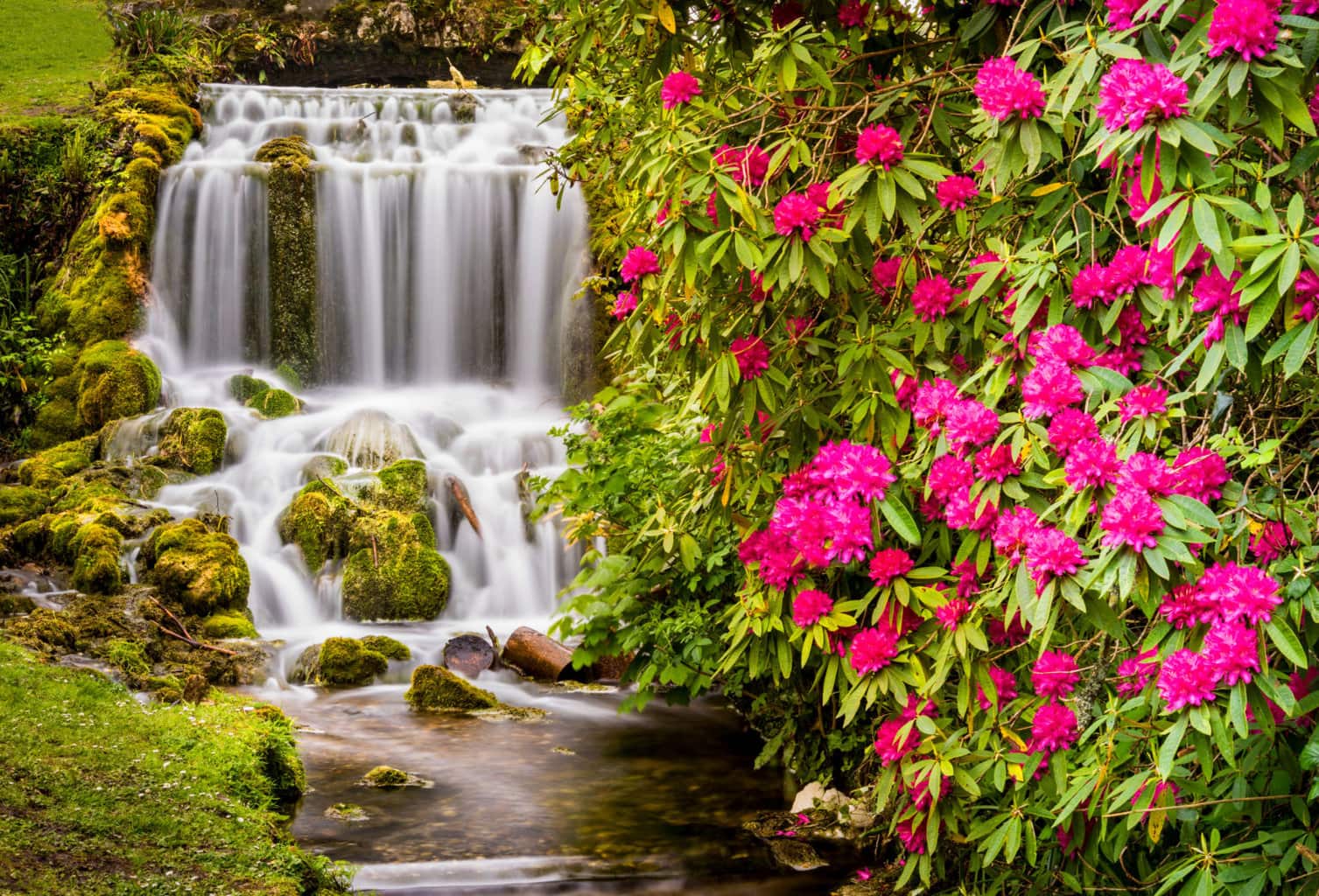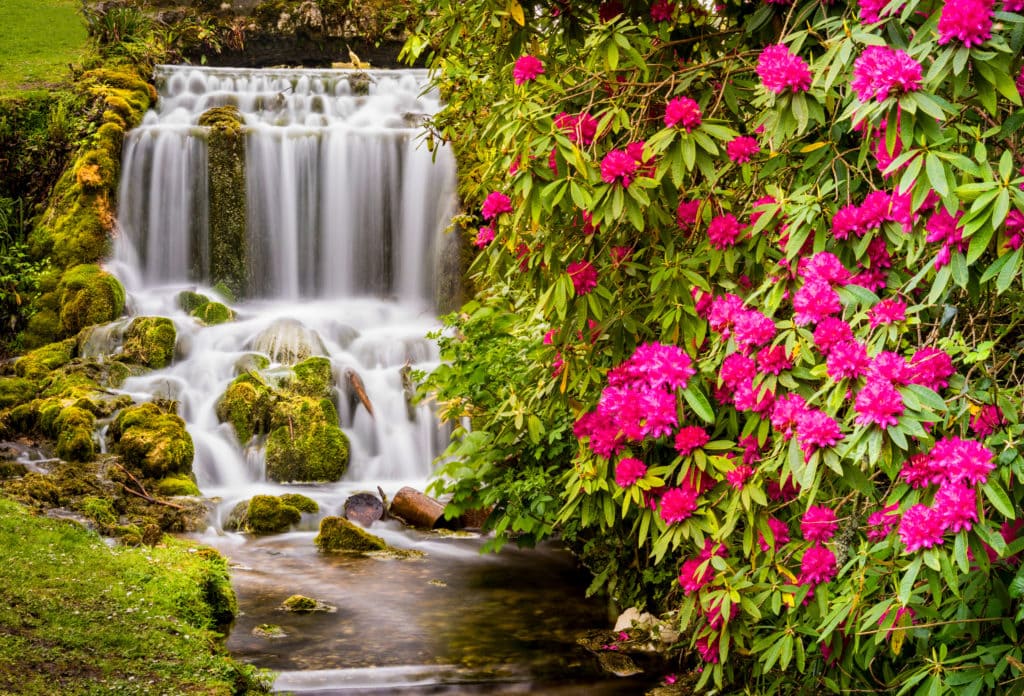 There aren't very many waterfalls in Dorset – but that makes the ones we do have even more special!
From quiet days out in ornamental gardens to a must-visit hidden gem that most locals haven't even heard about… there are several stunning waterfalls to visit in the area.
In a county better known for its rugged coastline and beautiful beaches, Dorset's peaceful interior often goes forgotten. But this county is also home to gorgeous rolling countryside and gently winding rivers. And these scenic landscapes are dotted with a handful of small but pretty cascades.
We even have a couple of waterfalls that flow straight onto beaches – a pretty unusual sight! Below, I've rounded up all the county's cascades, with a map, to help you find them.
Map of Dorset Waterfalls
Waterfalls to Visit in Dorset
Make a splash on your next day out in Dorset with a visit to one of these wonderful waterfalls…
1. Little Bredy Waterfall, Littlebredy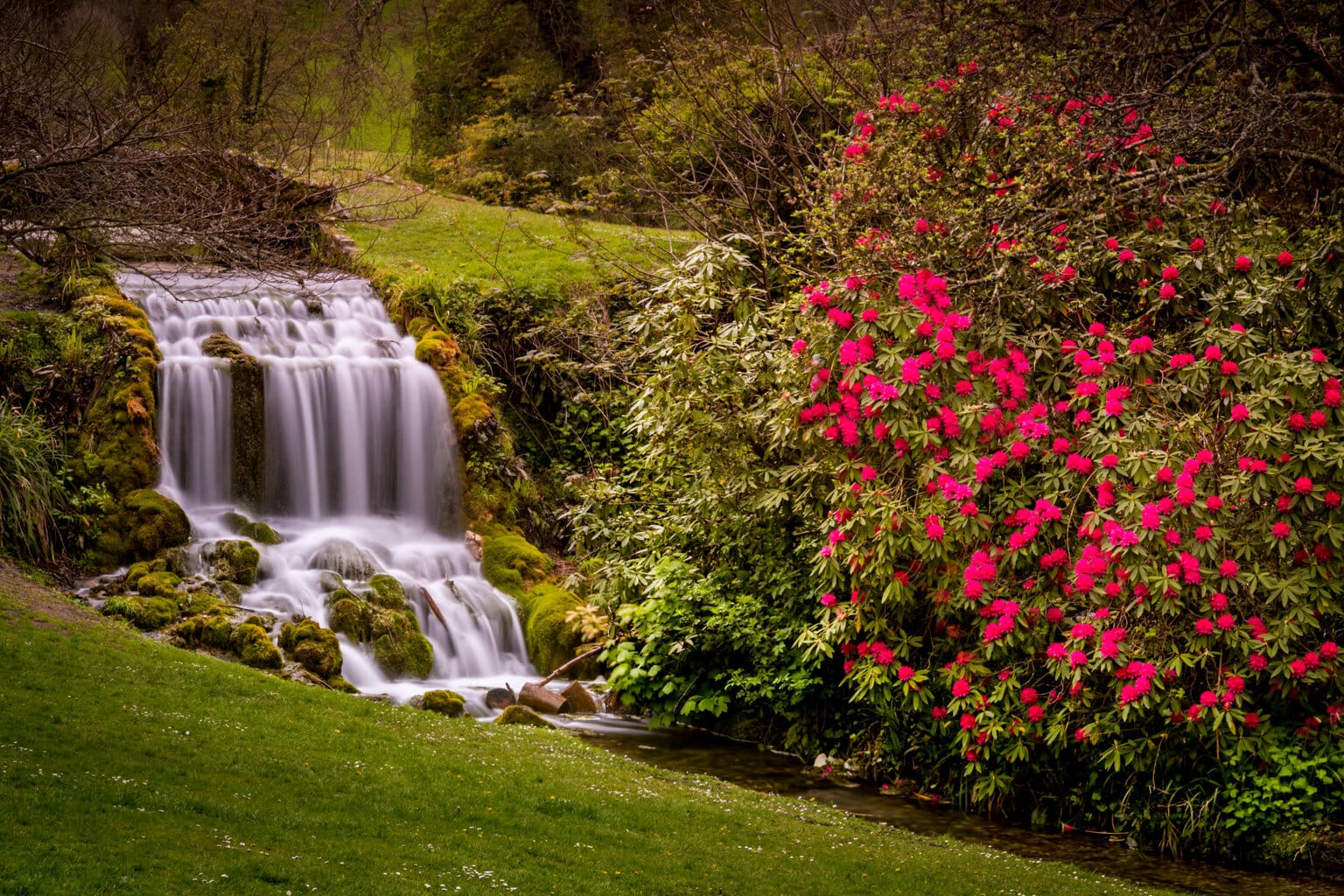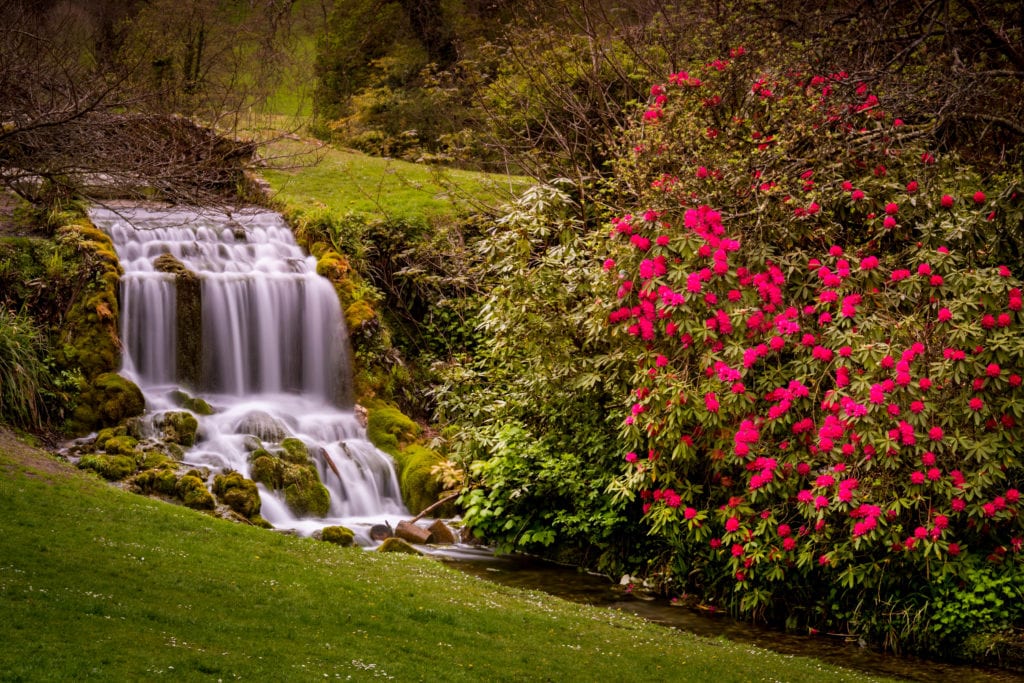 Although it's probably one of the largest and best waterfalls in Dorset, the cascade at Little Bredy remains something of a hidden gem. In fact, most locals haven't even seen this one! I've lived my whole life in Dorset and only recently discovered it.
Little Bredy (aka Littlebredy) is a tiny and incredibly picturesque village which sits at the head of the Bride Valley. Park at the stunning 14th-century church, or on the nearby lane. From there, walk down through the churchyard to Bridehead Lake (the path is signposted).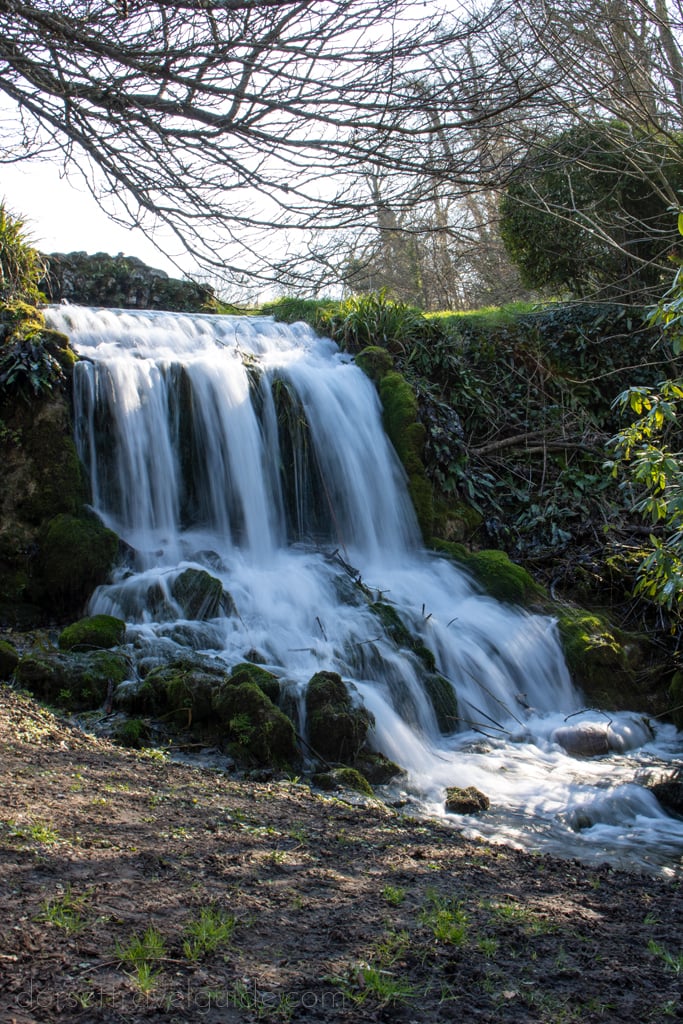 Here, you'll find the tranquil lake which feeds the River Bride, surrounded by a pretty meadow garden. From it, water tumbles down a beautiful waterfall and into a chalk stream. Here, it becomes the River Bride, flowing westward for 6.5 miles to reach the sea at Burton Bradstock.
Fans of Broachurch may recognise Little Bredy Waterfall, as it was used as a filming location for a crucial scene in the show's third series.
READ MORE: Hardy Monument to Little Bredy Walk
2. Kimmeridge Bay Waterfall, Kimmeridge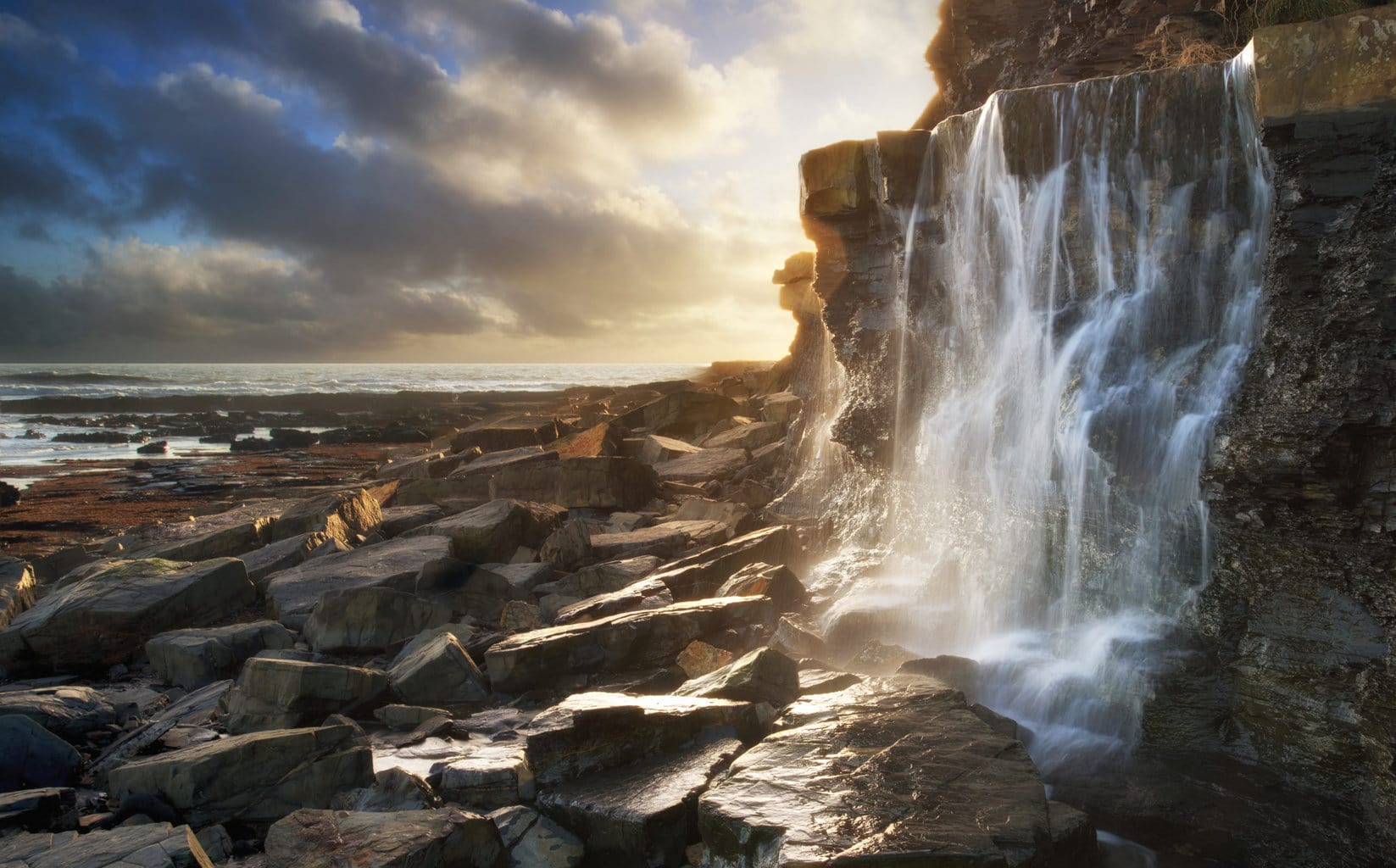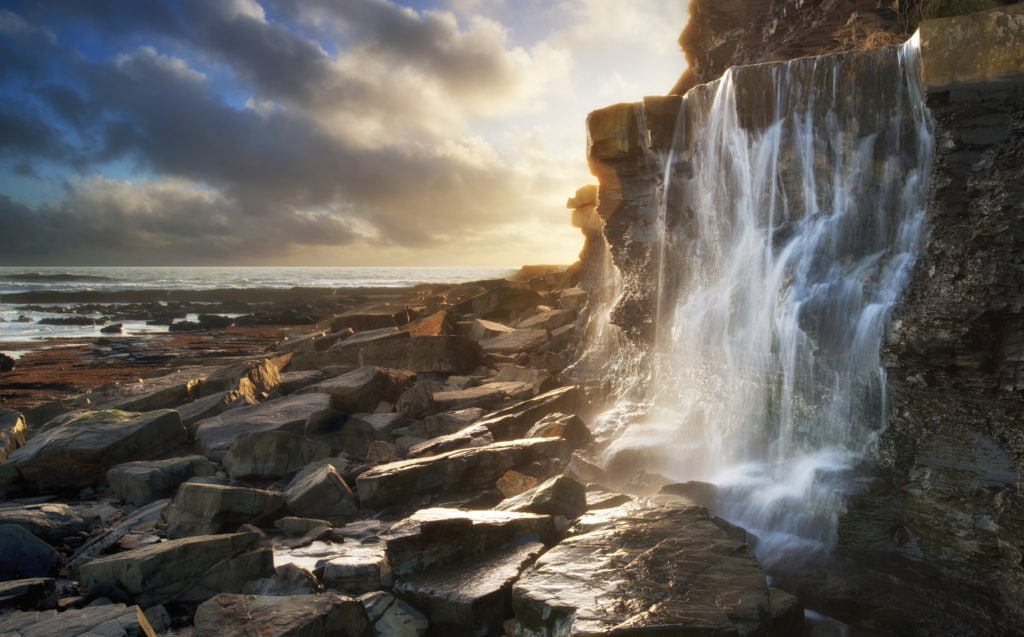 On the edge of the Isle of Purbeck, at Kimmeridge Bay, you can witness the unusual sight of a waterfall flowing down a cliff and onto a beach!
In summer and after dry periods, this beachside cascade is often just a trickle. But after rainfall, the waterfall is quite something. The water tumbles down the black clay cliffs onto the rocky shelves of Kimmeridge Beach. At high tide, it drops straight into the sea.
These clay cliffs are also full of fossils, something the Jurassic Coast is known for. So keep an eye out for ammonites and other fossils as you explore – but remember that collecting them from the cliff face is dangerous and forbidden. You can collect loose fossils from the foreshore, however. If you want to see more, the nearby Etches Collection Museum of Jurassic Life has an impressive assortment of locally-found fossils.
3. Osmington Mills Waterfall, nr Weymouth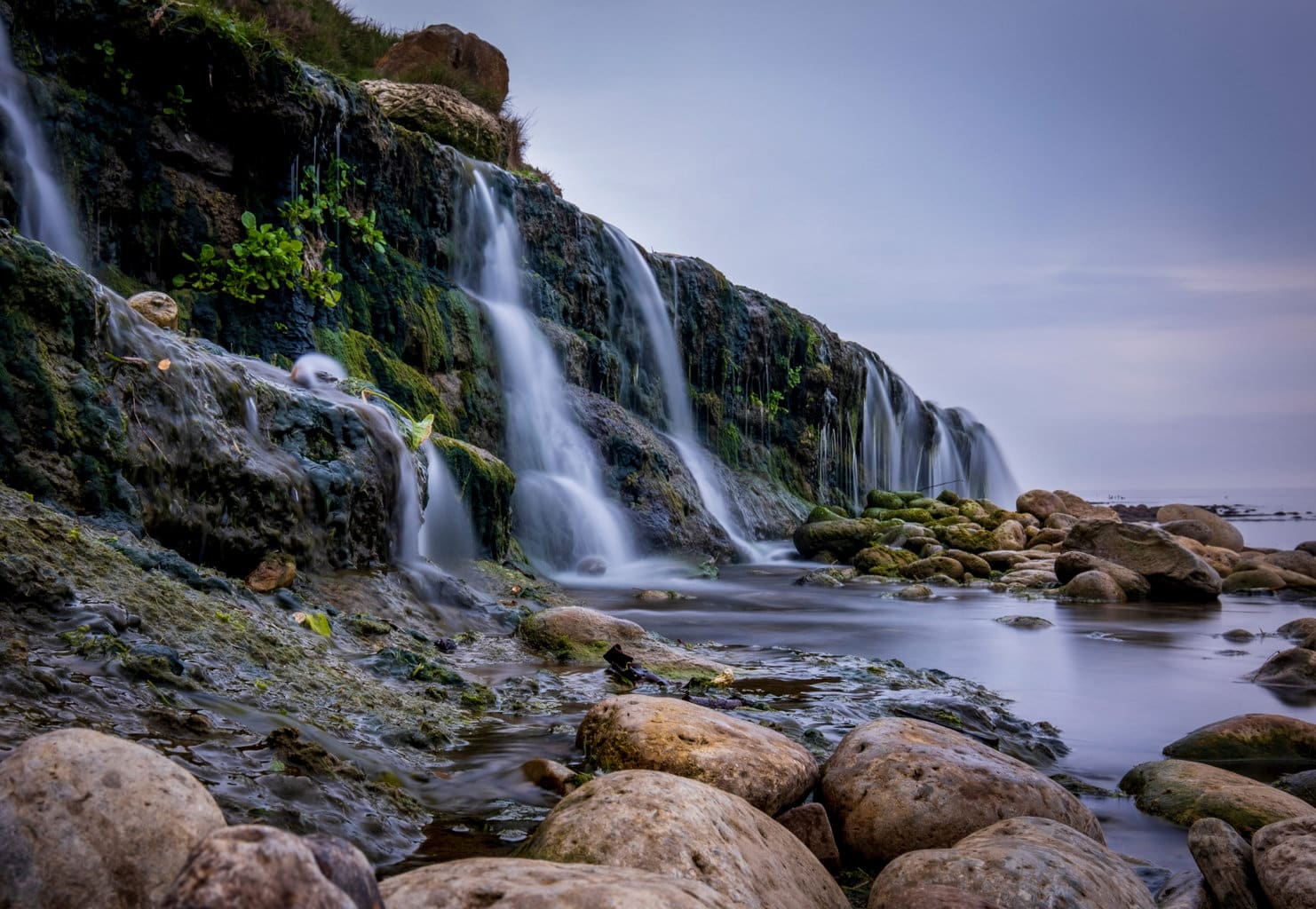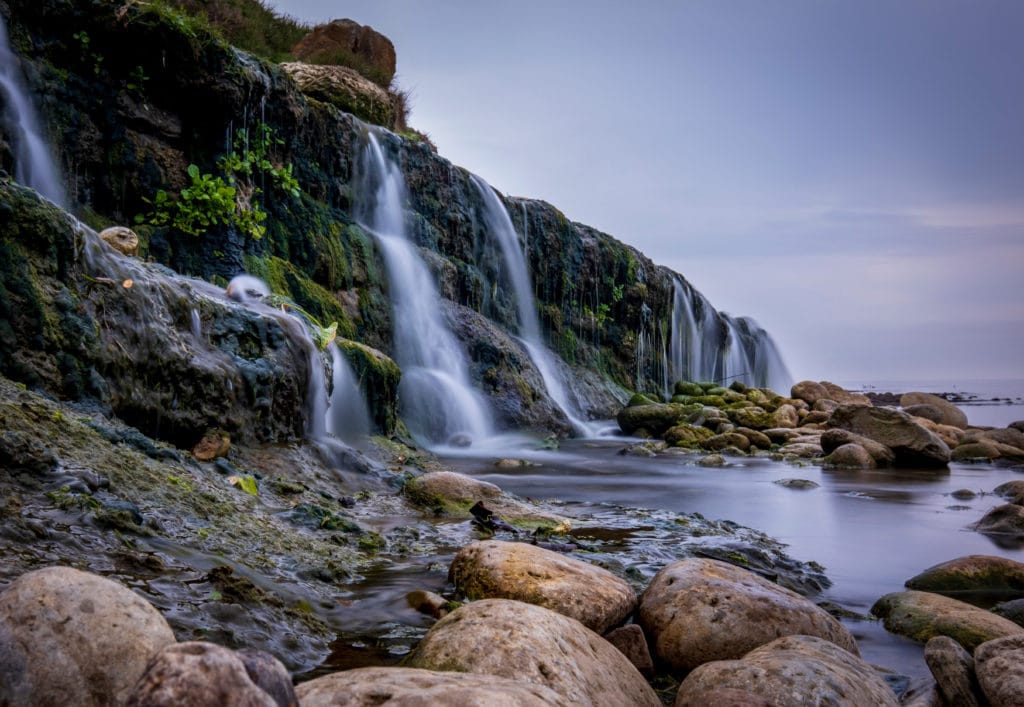 There's another Dorset waterfall that flows directly onto the beach! You'll find this one at Osmington Mills, a small coastal hamlet near Weymouth. Down on the rocky beach, a little stream reaches the end of its journey, tumbling down the low cliff face as a small waterfall.
If driving, park at the small carpark opposite the Smuggler's Inn and follow the signposted path down past the pub to the beach. To make a day of it, another great option is to start from Bowleaze Cove in Weymouth and follow my 2.5-mile cliff walk to reach the Smuggler's Inn.
Be sure to stop by the pub for a meal or a pint of locally-brewed Badger Beer. It's several centuries old, and used to be a hideout for local smuggling gangs.
4. Compton Acres Waterfall, Poole
Compton Acres is a historic ornamental garden in Poole, often considered one of the best privately owned gardens in England. There are a number of different themed gardens and areas to explore within the 10-acre site, as well as an Italian villa and a sculpture garden.
For waterfalls, head into the Wooded Valley, a woodland garden filled with trees and shrubs. Beneath a canopy of mature Scot's pines, the meandering paths lead past several small cascades and pools.
READ MORE: 15 Gorgeous Gardens to Visit in Dorset
5. Ninesprings Waterfall, Yeovil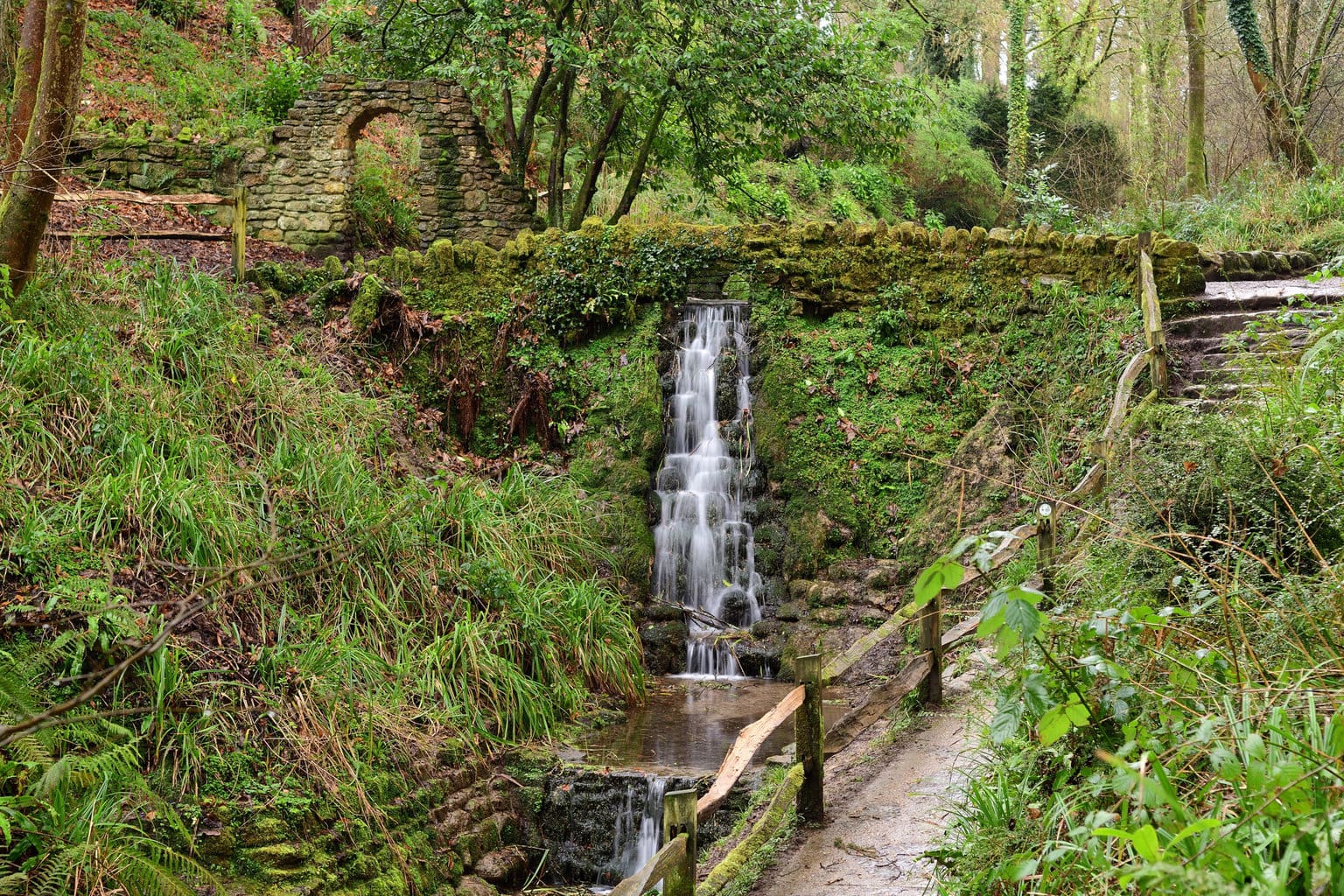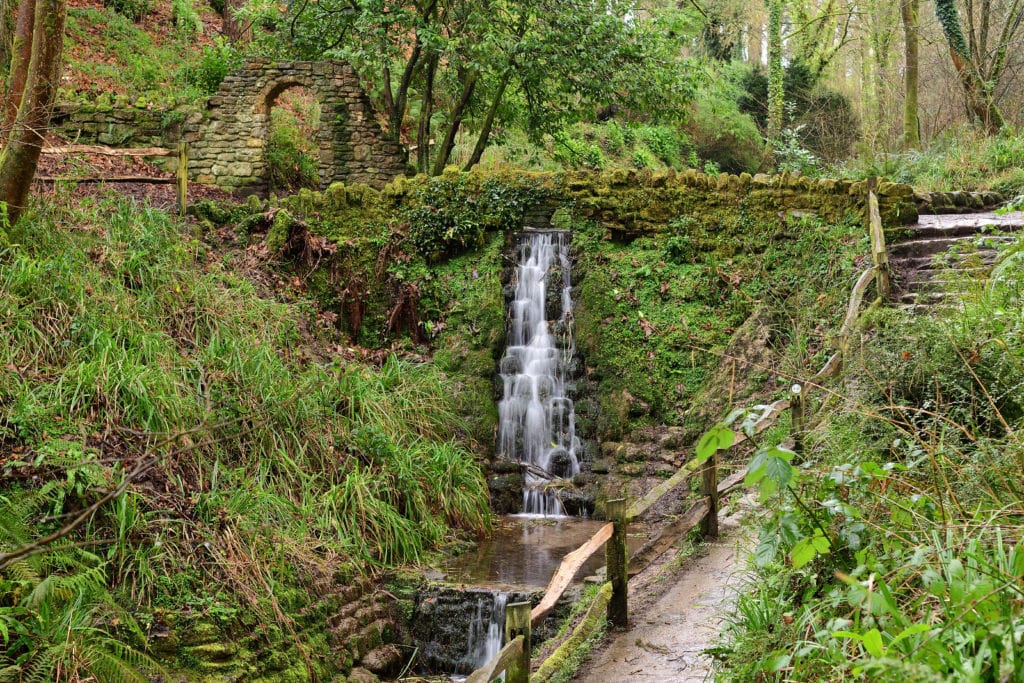 This one is just over the border in Somerset, so it's not technically a Dorset waterfall. But it's only about a 30-minute drive from central Dorset and less than an hour from Weymouth, so it's a pretty easy day trip.
Head to Ninesprings Country Park (now Yeovil Country Park) on the outskirts of Yeovil, a beautiful park around a large lake alongside the River Yeo. In the midst of the wooded valley, you'll find several streams, springs and waterfalls – the best of which is a small waterfall which flows from beneath a bridge over the small stream south of the lake.
The park is also home to a rich array of wildlife – including otters, which can sometimes be spotted on the rivers.
Do you know any other waterfalls in Dorset that I've missed? Scroll down to leave a comment!
Read More
15 Dorset Coast Walks Under 5 Miles