Some posts on this site contain affiliate links. If you book or buy something through these links, I earn a small commission (at no extra cost to you). Take a look at my privacy policy for more information.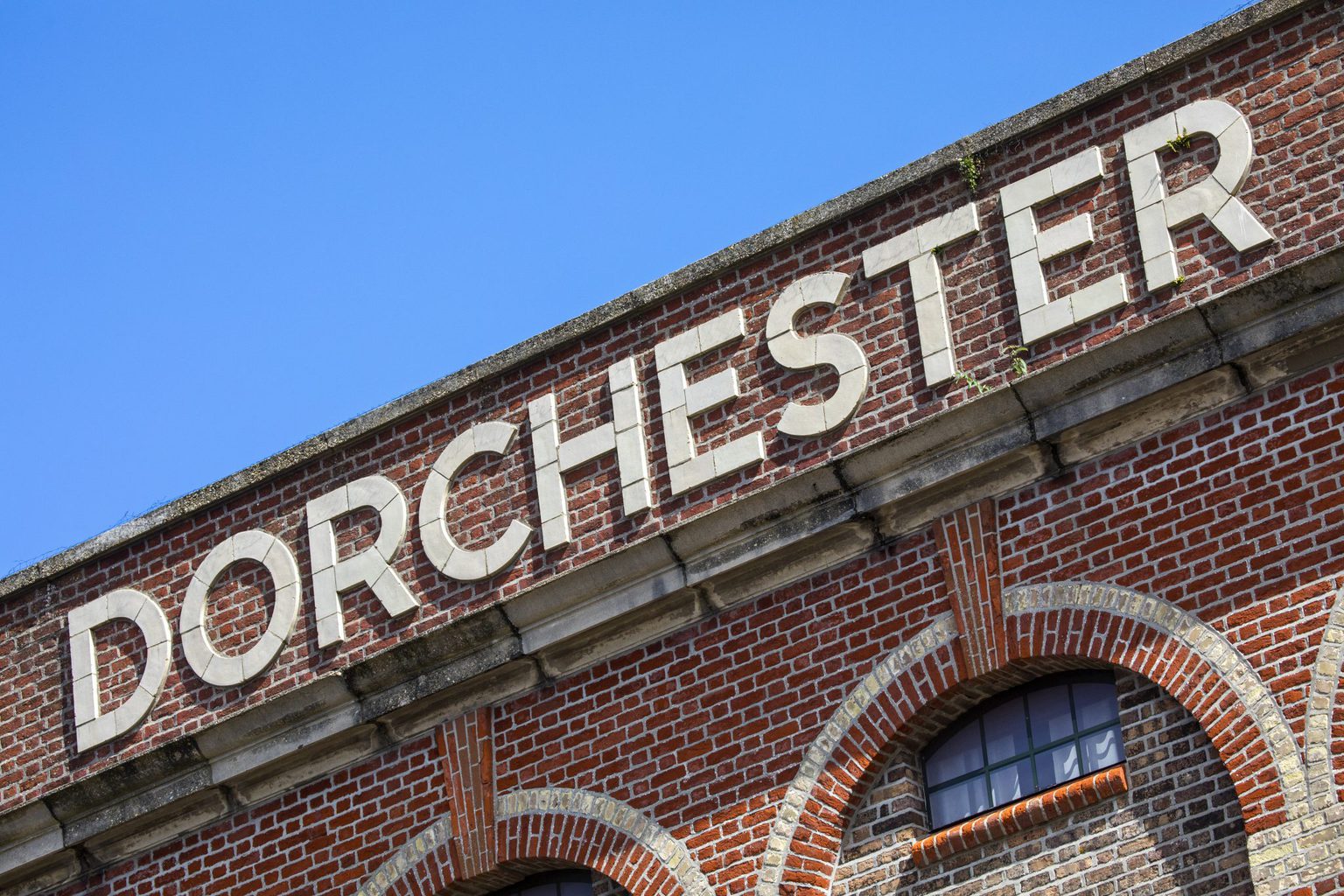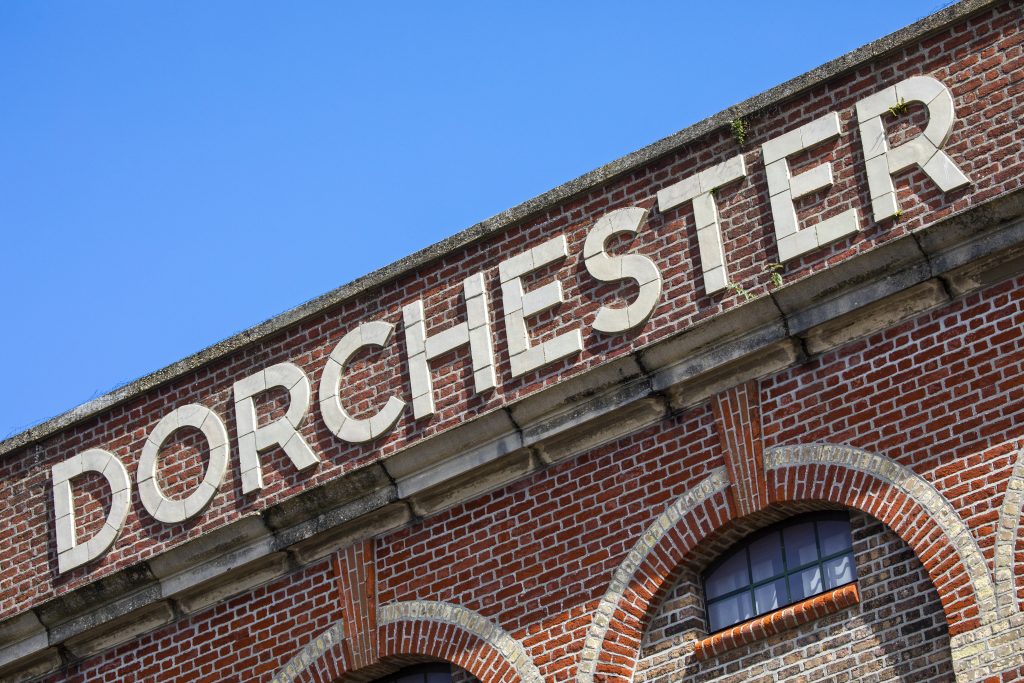 Welcome to my local guide to the best places to eat in Dorchester. This historic market town is bursting with great restaurants, pubs, and tearooms. So many that you're a little spoilt for choice! To help you select where to eat, I've rounded up the best of them in this bumper foodie guide.
My sister has lived in Dorchester with her family for years, so I've spent a lot of time there over the last few years – and recently moved here myself. My brother in law works in the restaurant biz, and they are both massive foodies, so of course I pressed her for tips while I was writing this post! At least half the recommendations in this post are her's (thanks Cheryl!). So, this really is as local a guide as you can get. Enjoy…
RELATED POST: Dorset Food Festivals to add to your Calendar!
Best Places to Eat in Dorchester
RELATED POST: Independent Dorset Restaurants that are Staying Open During Lockdown
Sienna
Lunch and Dinner
A tiny restaurant in Dorchester town centre, Sienna can cater for a maximum of 16 people, so it has an intimate and cosy feel. It's also available for private hire. Sienna's head chef is Masterchef semi-finalist Marcus Wilcox. He's created a fab menu promising modern British food with a twist – as well as championing local West Country produce.
A36 High West Street, Dorchester DT1 1UP
Taste Brasserie
Breakfast, Lunch, Snacks/Cakes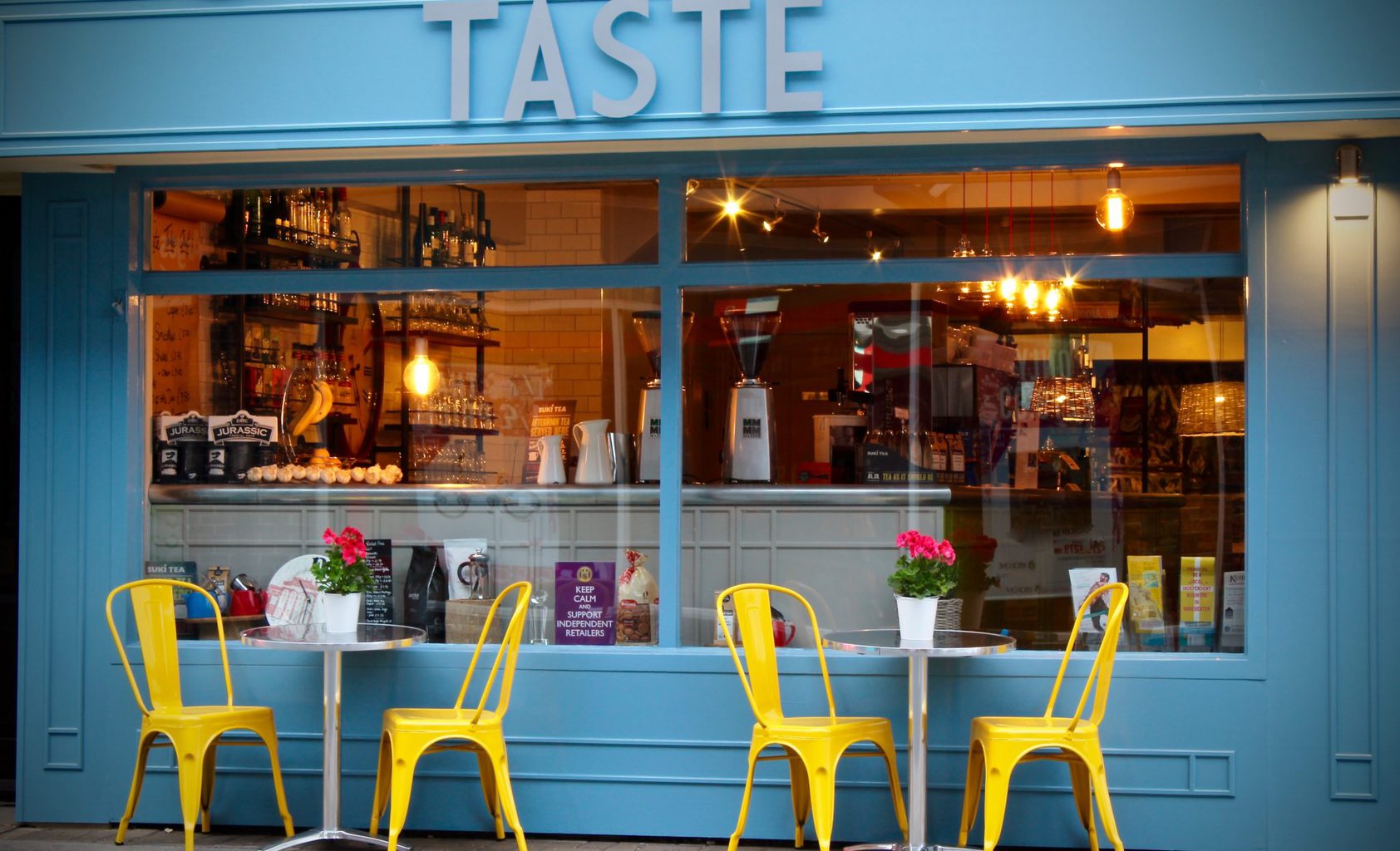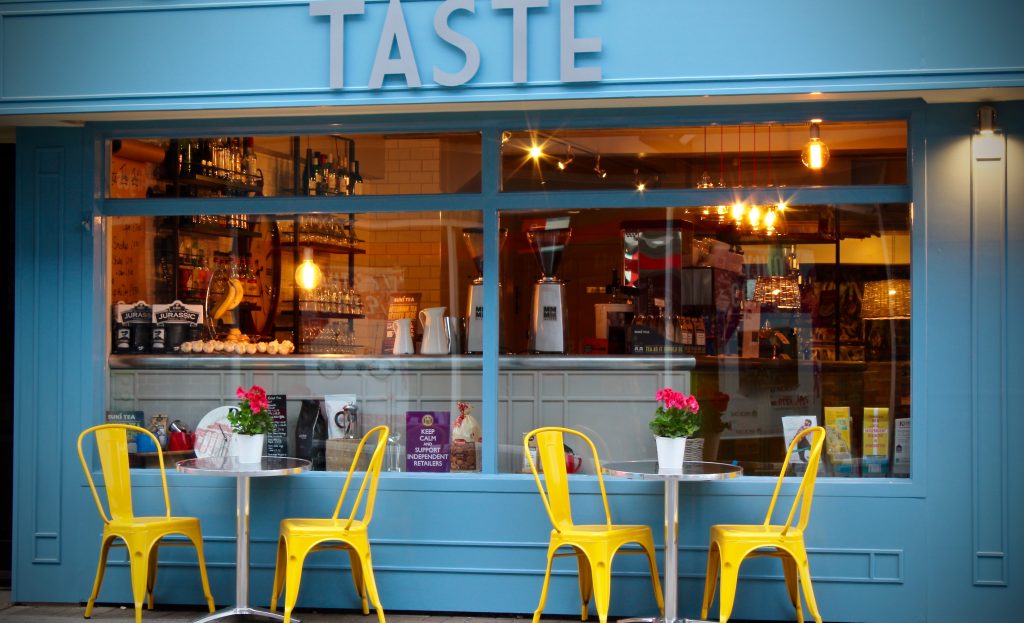 One of my favourite spots for a casual brunch, or just a coffee and a cake, is the Taste Brasserie. It's a lovely, airy space with a tasty menu – and some seriously tasty cakes! They also have a really strong focus on local produce. Almost everything on the menu seems to be local, such as the sausages from nearby Fossil Farm, or the Coastal Cheddar from a farm in Litton Cheney. Even the salad leaves are locally grown (when in season)! Be sure to check out their new Saturday brunch menu, which is packed with tasty dishes including lots of vegetarian and vegan options.
UPDATE Aug 2022 – Taste Brasserie will be closing this month, and from then on can be found at Dorset Museum instead.
6 Trinity Street, DT1 1UB
Vivo Lounge
Breakfast, Lunch, Dinner and Drinks!
Vivo Lounge is perfect for a fun, casual dining experience. This bar and restaurant makes its home within the old, red brick Eldridge Pope Brewery bonded beer store. It's part of the Lounges chain, so if you've been to one before you'll have an idea what to expect. Quirky decor, stacks of board games, a laid back atmosphere, and an eclectic menu covering everything from burgers, to tapas, to avocado brunch. As well as excellent cocktails, of course!
23 Weymouth Avenue, Brewery Square, DT1 1QR
The Potting Shed at Poundbury Garden Centre
Breakfast, Lunch, Snacks/Cakes, and Dinner (on certain days)
A garden centre cafe might seem like an odd choice for a restaurant guide, but this definitely one of the best places to eat in Dorchester! The Potting Shed is a cafe-cum-bistro-cum-deli at the heart of Poundbury, a lovely village-y suburb on the edge of Dorchester. The food is fab, with loads of local produce and a distinct Meditteranean twist. Attached to a lovely garden centre, the cafe is brilliantly stylish, but also relaxed and laid-back. They also run a weekly tapas evening on Friday nights – don't miss it.
Next door, the Olives et Al deli shop is a fab place to buy some food and drink Dorset gifts – including a unique local gin.
Poundbury Farm Way, Poundbury, DT1 3RT
Yalbury Cottage
Dinner, Sunday Lunch, and Afternoon Tea
On the outskirts of Dorchester in Lower Brockhampton, Yalbury Cottage is highly rated by locals. Their award-winning restaurant offers top-quality local produce within a spectacular setting. Oak-beamed ceilings, exposed stone walls, and crackling log fires create the perfect atmosphere for relaxing with some great food and drink. The menu changes daily, with a range of dishes – as well as a superb Sunday lunch.
They also offer afternoon tea, either in the garden on sunny days, or snuggled up in the cosy lounge during winter. Yalbury Cottage also have a small cafe at Brewery Square. So if you can't get to the main restaurant, check that out instead!
Lower Bockhampton, DT2 8PZ
La Caverna
Dinner
Highly recommended by my brother-in-law, La Caverna is an authentic Italian restaurant in Dorchester. For over 25 years they've been serving up freshly made Italian food, so you can expect very good things! There's a tempting menu packed with pizza, pasta, and risotto, as well as some lesser-known Italian dishes. So you can have your favourite classics, or give something new a go.
57 Icen Way, DT1 1EW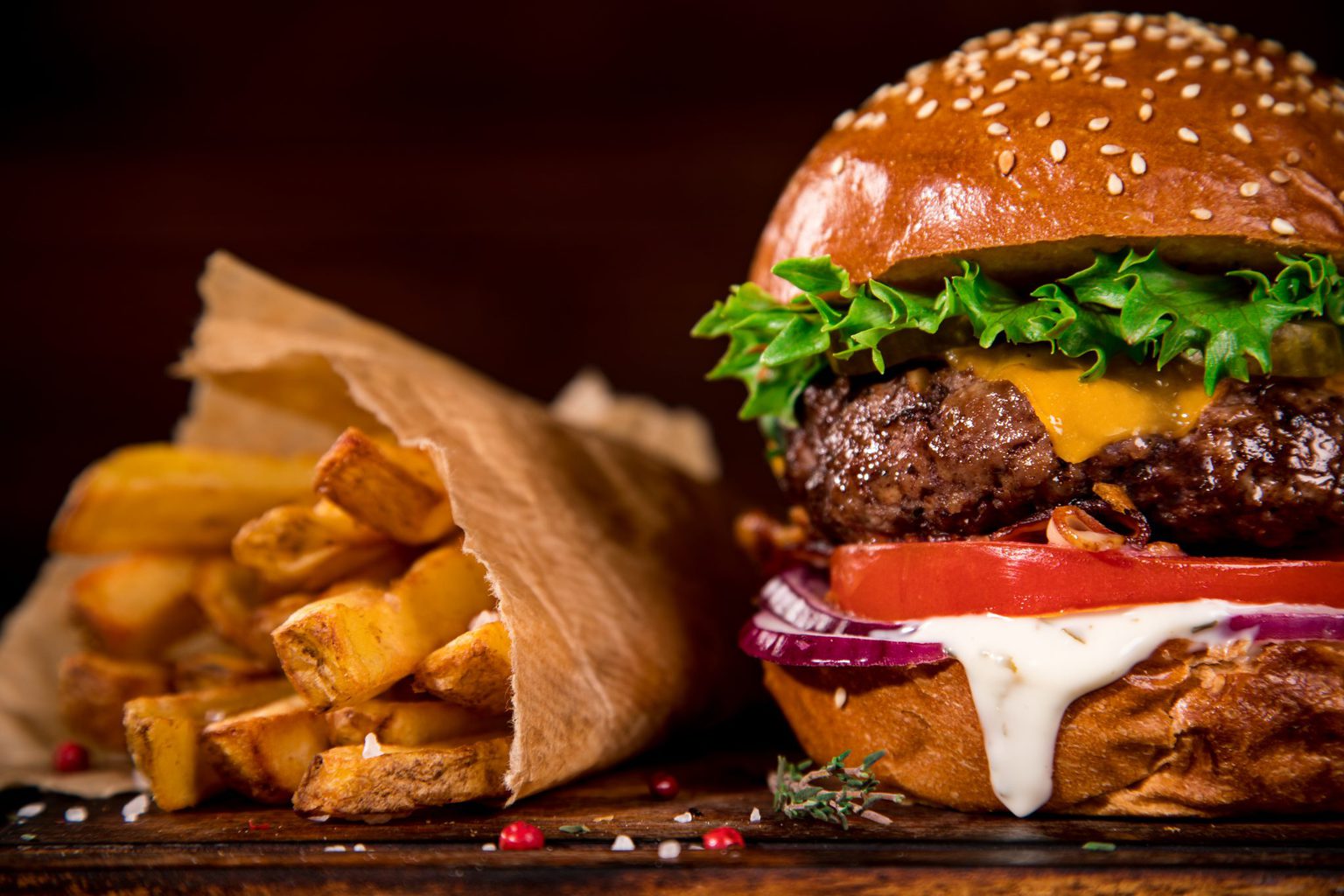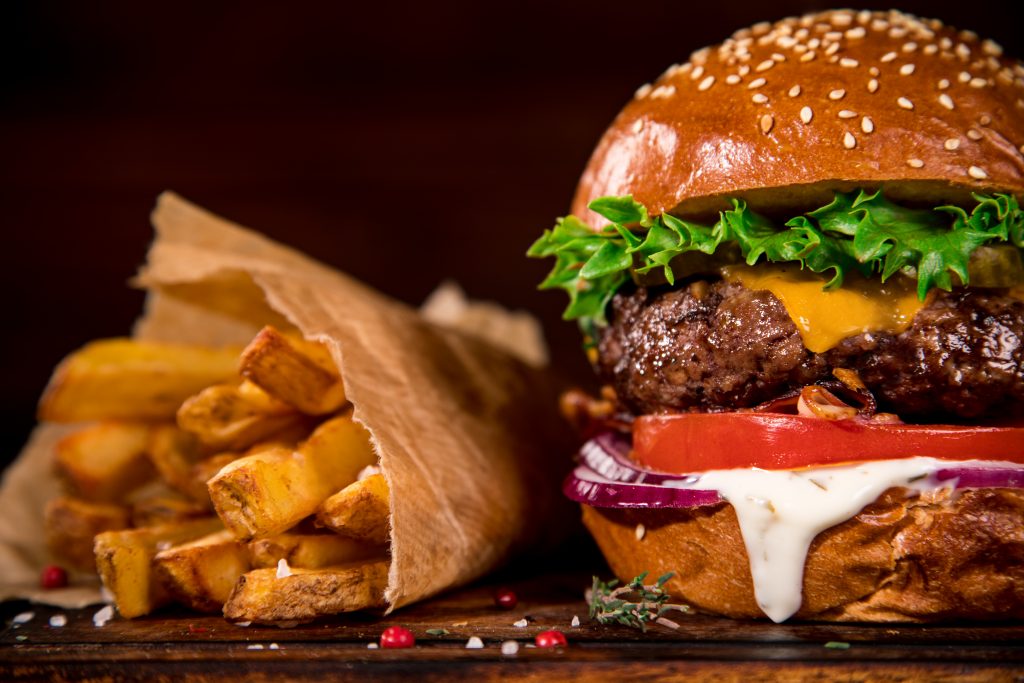 Asian Restaurants in Dorchester
Wagamama
Lunch and Dinner – Japanese and Asian food
The relatively recent addition of the Brewery Square development brought many contemporary and chain restaurants to Dorchester's town centre. One of the best of them is Wagamama. This Asian and Japanese inspired venue quickly became one of the most popular restaurants in Dorchester. Diners sit at long communal tables, and the paper menus double up as placemats – so casual is the name of the game. But, as at all branches of this fabulous chain restaurant, the food is top-notch.
Brewery Square, 21 Weymouth Avenue, DT1 1HX
Rajpoot
Dinner – Indian Food
Rajpoot is probably the best Indian takeaway in Dorchester, but it also has a small, lovely restaurant. So it's great if you fancy eating out. The setting is fairly simple, but the food is really good, and the menu has a huge variety. Alongside all the usual Indian classics, you'll find plenty of new things and unique dishes to try.
43 High West Street, DT1 1UT
Myra's Kaiseki
Dinner – Japanese Food
According to TripAdvisor, Myra's Kaiseki is the most popular restaurant in Dorchester. It certainly comes very highly rated by locals, although I've not tried it yet. Expect authentic Japanese fine dining, including fresh sashimi and sushi. Myra's Kaiseki also boasts a pretty impressive sake collection!
20 High East Street, DT1 1HH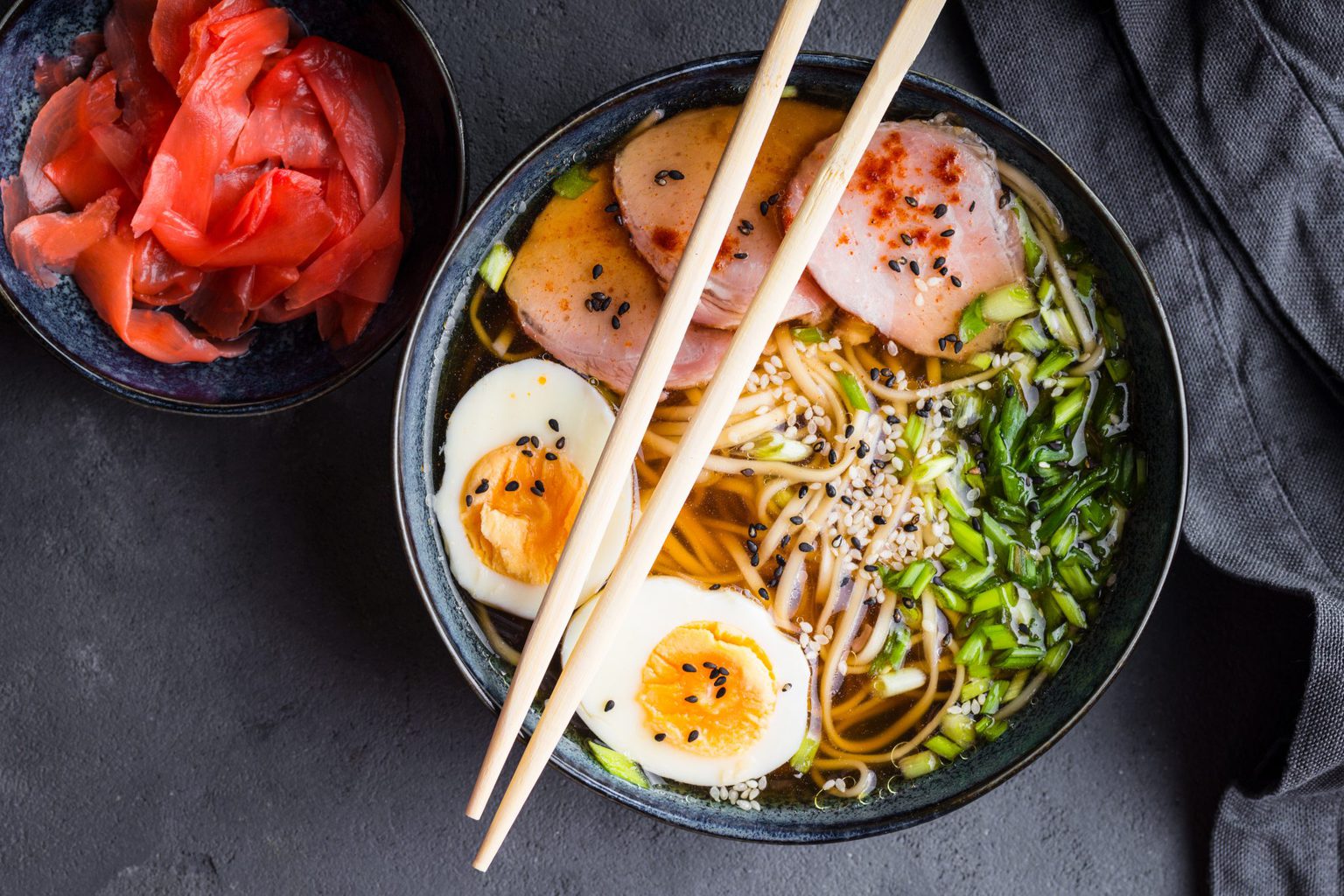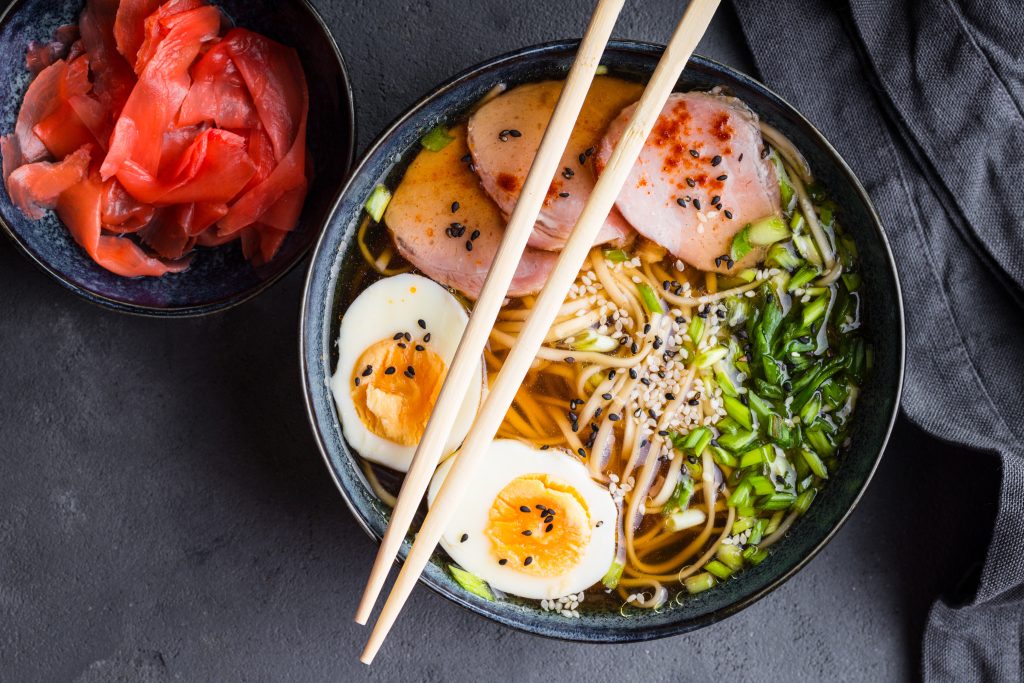 The King and Thai
Lunch and Dinner – Thai Food
The King and Thai is another of the most popular places to eat in Dorchester. The decor is simple and contemporary, and the quality of the food really shines. They source all their meat locally and only use fresh fish, so the quality is great, and the menu is packed with authentic Thai food – as well as some Asian fusion dishes.
35 Great Western Road, DT1 1UF
Lee Garden
Lunch and Dinner – Chinese Food
A cosy, family-run Chinese, Lee Garden is a popular local takeaway – as well as a brilliant restaurant. The decor is simple, but the food is very, very good. Expect to see all your favourite Chinese classics – including crispy shredded chilli beef (my fave!).
45 High East Street, DT1 1HU
Best Pubs in Dorchester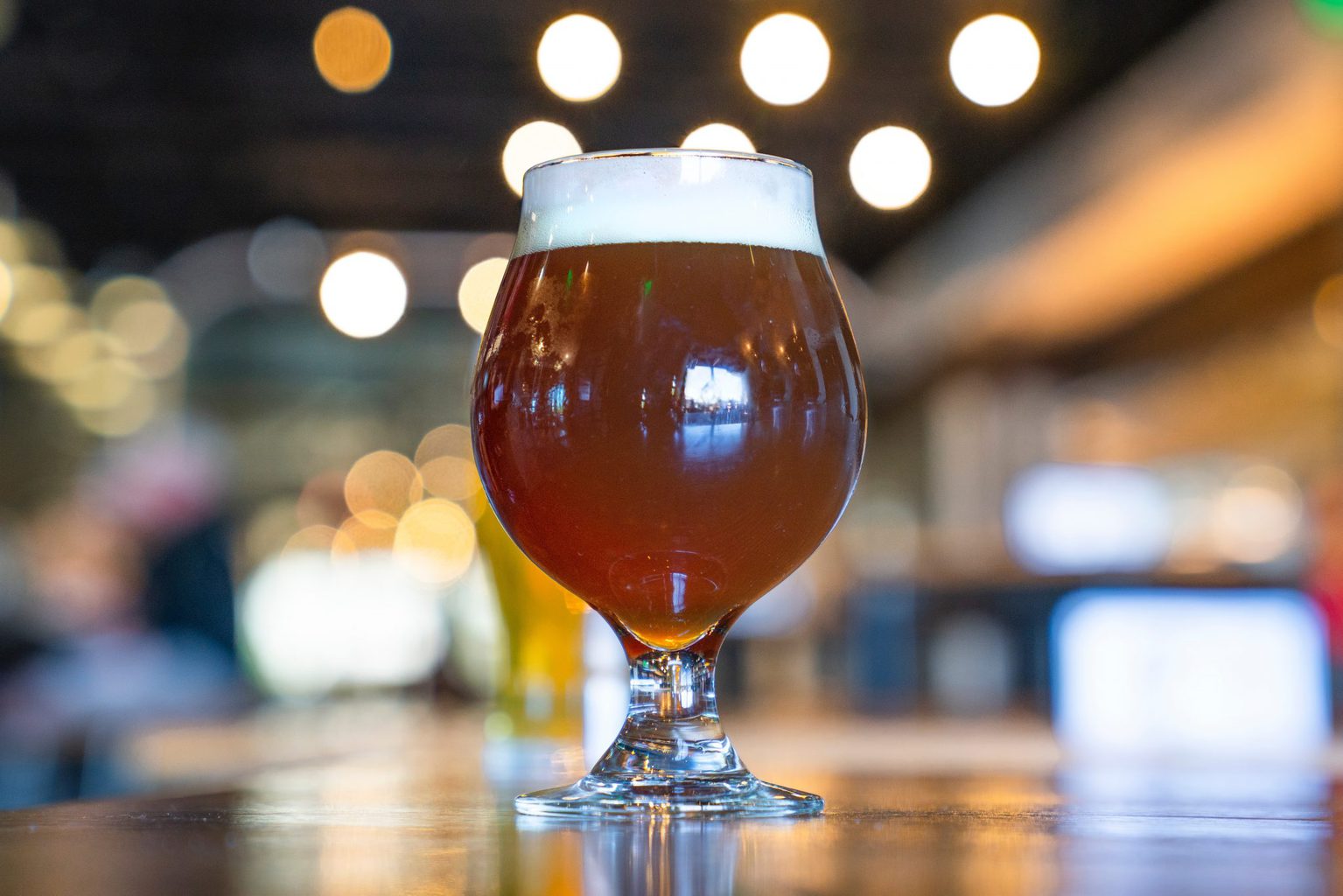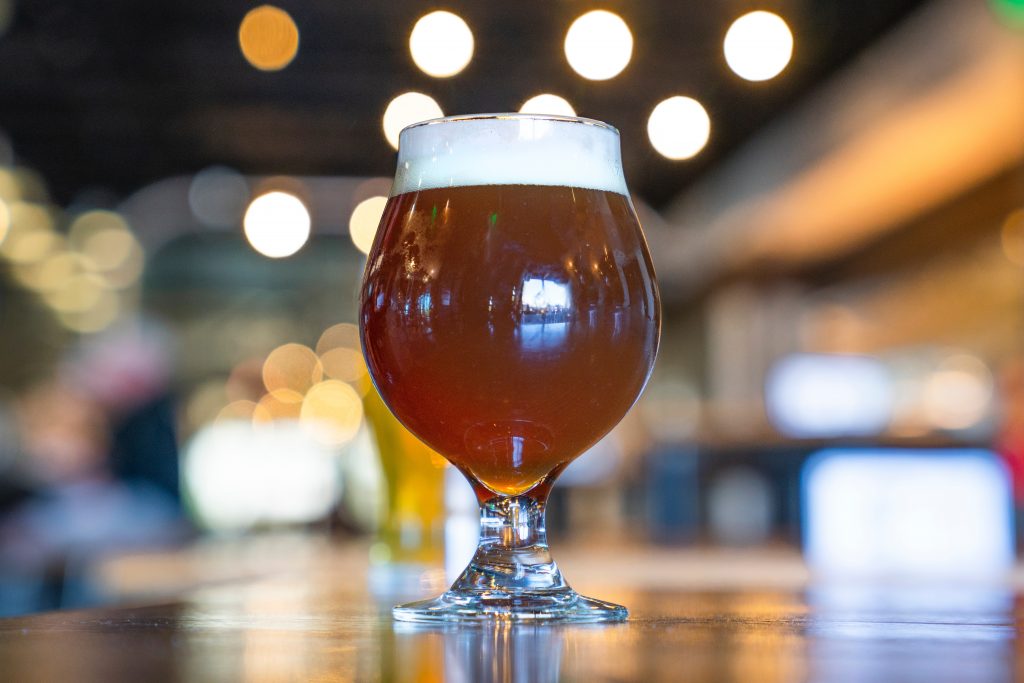 Duchess of Cornwall
One of my favourite pubs in Dorchester has to be the Duchess of Cornwall. It's run by the local chain Hall & Woodhouse, whose brewery in nearby Blandford Forum produces the exceptional Badger Beer range. Expect great food and drink – including a fab range of local beers and ales. The interior is stunning; a huge space with high ceilings and massive windows, while the decor feels like a contemporary take on the quintessential British pub.
12 Queen Mother Square, Poundbury, DT1 3DD
Sun Inn
Lunch and Dinner
My sister says the Sun Inn is the best place for a carvery and a pub walk. It's just on the outskirts of Dorchester, in the village of Lower Burton, so you can do a lovely walk along the River Frome before finishing at The Sun in time for lunch or dinner.
Roasts aren't just for Sundays, either, as their famous carvery is open seven days a week. There's also a seasonal a la carte menu packed with pub classics, as well as more unusual dishes. In the summertime, you can sit outside on a courtyard dotted with flowers, while during winter you'll find log fires roaring in the cosy interior.
The Sun Inn, Lower Burton, DT2 7RZ
Brewhouse
Recently refurbished and extended, Brewhouse & Kitchen in Dorchester feels like a contemporary spin on a classic British pub. It's a lovely red brick building with a smart interior filled with exposed brick walls, copper brewing equipment, and a unique light fixture above the bar made from old beer bottles. The food is fab (try the beer-can chicken!) and the atmosphere is lovely. But above all, Brewhouse is a haven for beer-lovers! They serve several local beers, as well as regularly changing casks of guest beers. They also brew their own unique beers at their on-site microbrewery.
27 Weymouth Avenue, DT1 1QY
Convivial Rabbit
Convivial Rabbit is a tiny little micropub tucked away off Trinity Street in Dorchester. This is another must for beer lovers; they stock a great variety of ales from micro and independent British breweries. Beers change regularly so there always seems to be something new to try. They also run games nights, entertainment, and the occasional vinyl night. And you can take in pizza from the neighbouring pizza restaurant if you want something to eat.
1 Trinity House, Trinity Street, DT1 1TT
Cafes and Tearooms in Dorchester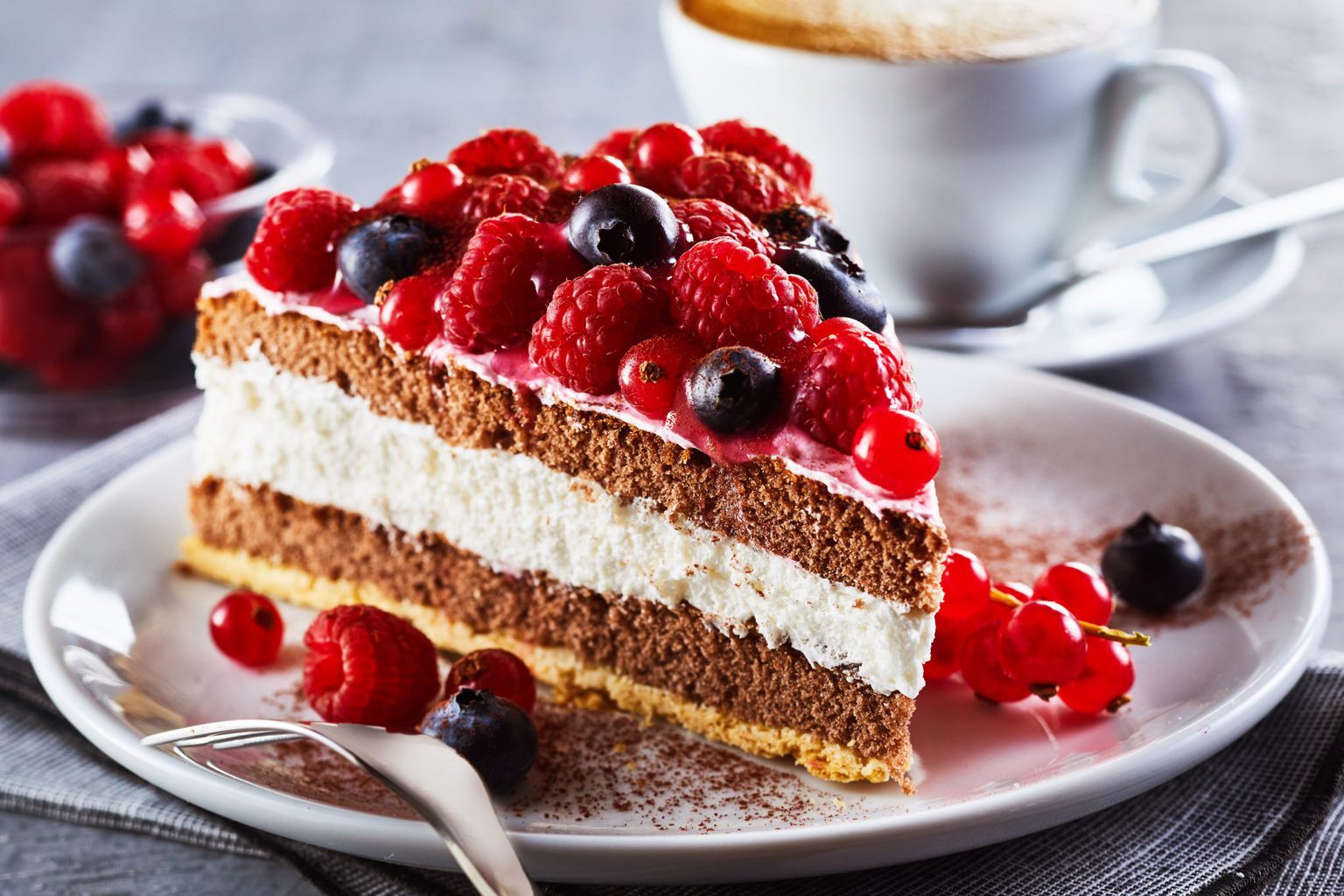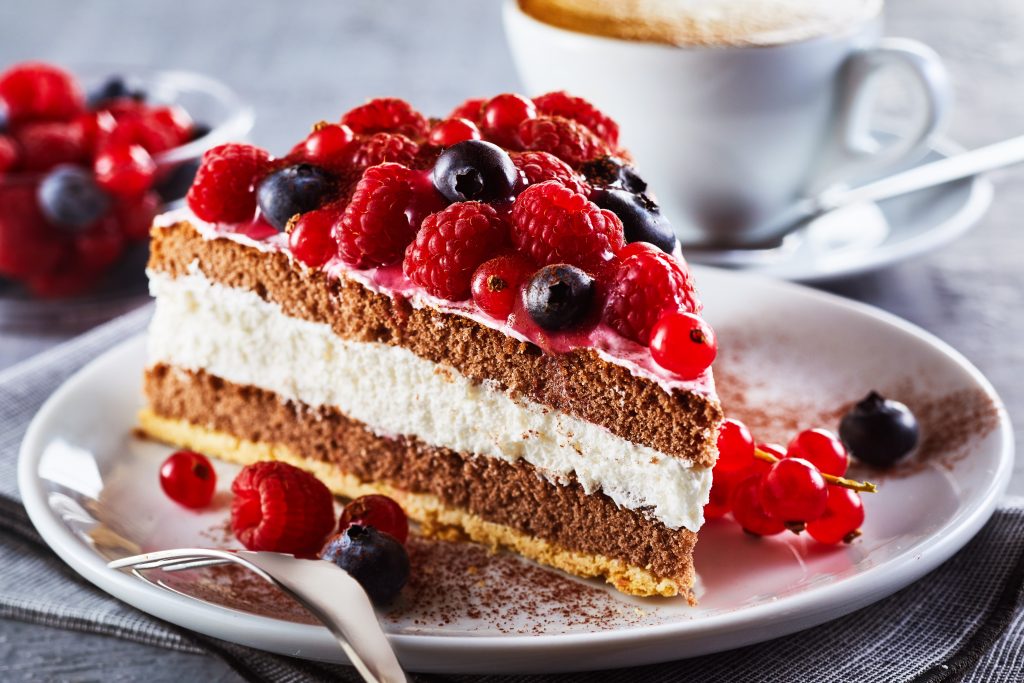 Dorchester is full of charming little tearooms and lovely coffee shops. Perfect if you simply fancy a coffee and a cake! These are some of the best in town…
Bonjour Cafe Poundbury
Bonjour Cafe is a beautiful little cafe and coffee shop in Poundbury. It's best known for the beautiful homemade cakes, which are made using seasonal flavours. But they also serve brunch, snacks, and light lunches – all fresh and made to order. Bonjour Cafe also hosts regular supper nights, usually on a weekend.
4 Babeny Walk, Poundbury, DT1 3TR
Cafe on the Green
Cafe on the Green is one of the most popular cafes in Poundbury. It is actually a training cafe, where young adults with learning difficulties are given the opportunity to achieve valuable work experience. As well as supporting a good cause by visiting, you'll be rewarded with a lovely atmosphere and some top-notch food. Don't miss their homemade cream teas!
7 Dinham Walk, Poundbury, DT1 3WU
Read More
25 of the Best Things to do in Dorchester
Dorchester Historic Town Centre Walk Guide
9 of the Best Walks in Dorchester
Is there anywhere missing from this list of the best places to eat in Dorchester? Let us know in the comments!
Pin This Post