Some posts on this site contain affiliate links. If you book or buy something through these links, I earn a small commission (at no extra cost to you). Take a look at my privacy policy for more information.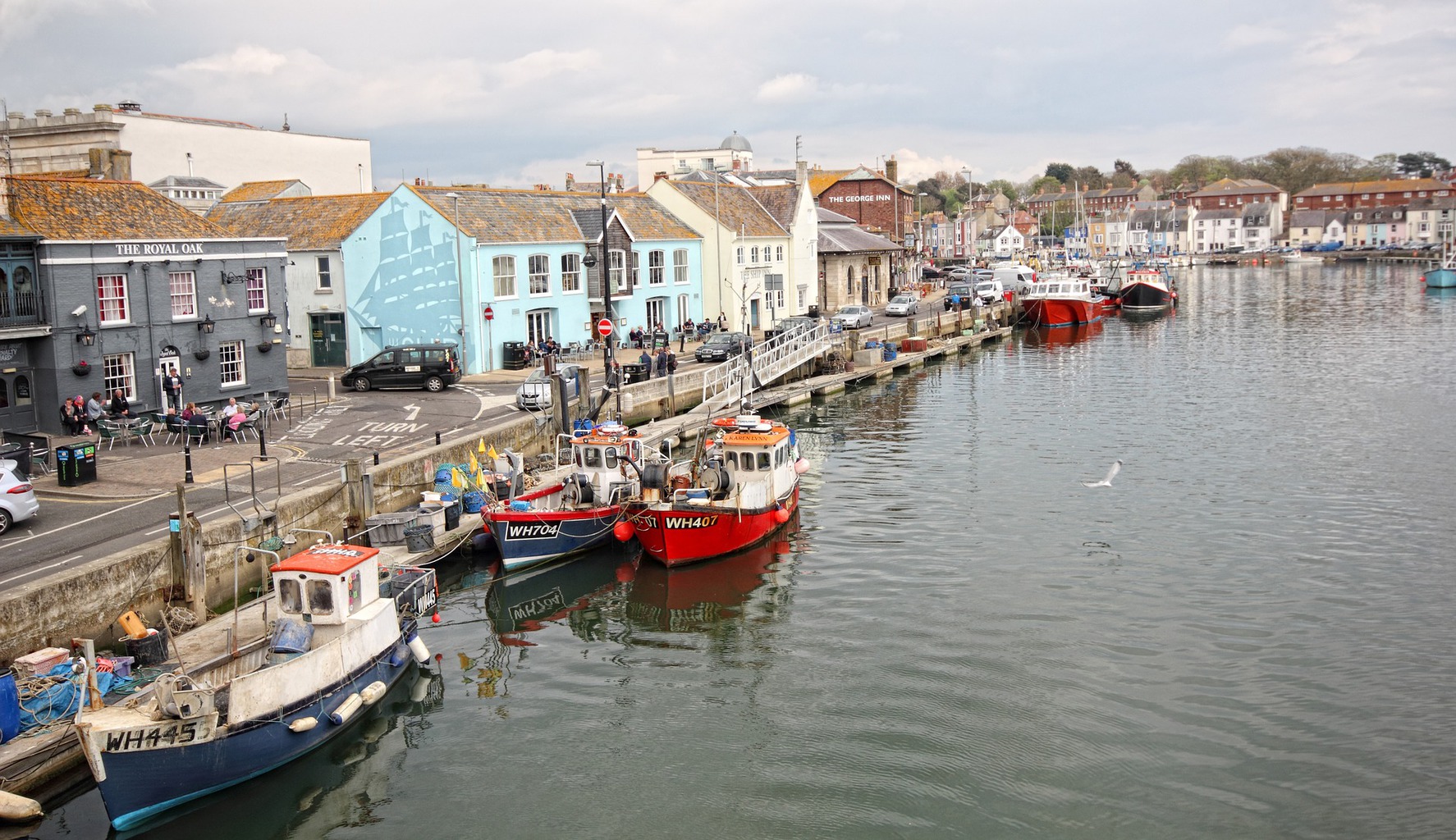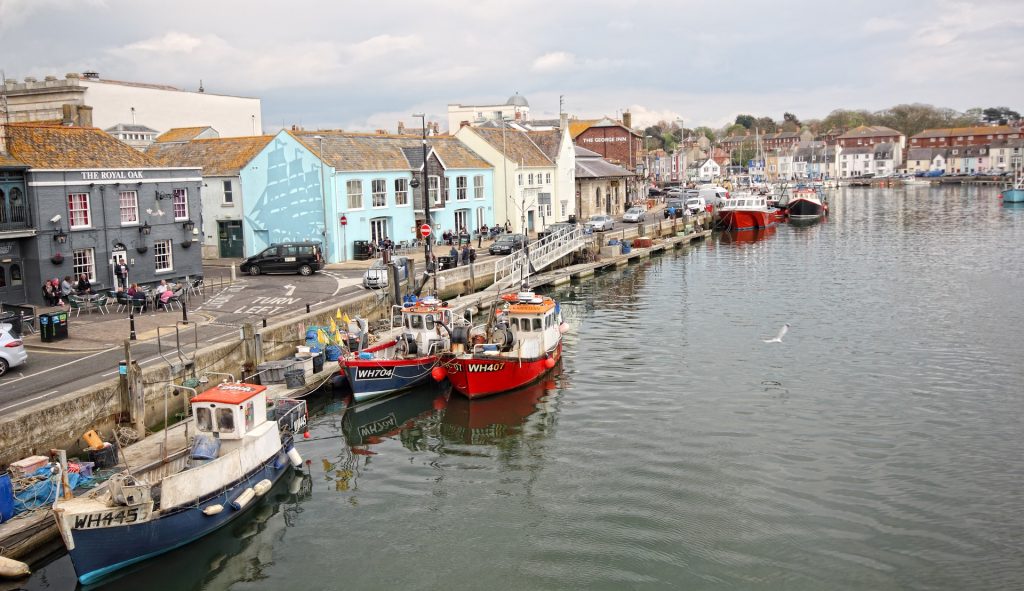 Welcome to my very local guide to the best places to eat in Weymouth, Dorset.
My hometown has some truly amazing restaurants! The stunning Dorset coastline means epic seafood, while the surrounding countryside provides some top-notch local produce.
All that good-quality food means great restaurants. So, I've rounded them all up, trying to focus particularly on independently-run places that prioritise local ingredients.
I grew up in Weymouth and, although I now live in the neighbouring town of Dorchester, I still call it home. I visit every couple of weeks – and always try to eat at a few of my favourite local spots when I do! So this really is a tried-and-tested local's guide to the town's best restaurants.
This is one of the best Dorset towns for seafood and local produce – not to mention the annual, harbourside food festival! I've also included the best fish and chip shops, plus (very importantly) the best ice cream parlours! So start planning now – and bring an appetite!
RELATED POST: A Local's Guide to Weymouth Dorset
Best Places to Eat in Weymouth

: Map
Use the maps above to plan your trip – and keep reading for my local's guide to the best restaurants, fish and chips, and ice cream parlours in Weymouth…
Best Places to Eat in Weymouth
Crab House Cafe
Lunch and Dinner
Crab House Cafe is one of the best places to eat seafood in Weymouth. This casual restaurant is in an awesome location on Chesil Beach, with stunning coastal views. No wonder they have such a fantastic seafood menu! Of course, the locally caught crab – served in a variety of ways – is the highlight, but there are plenty of local fish dishes to choose from. Especially their super fresh oysters, which are a must-try for seafood lovers.
Crab House change their menu up to twice a day, based on the fresh catches brought in by local fishermen – so you know the food you're getting is as fresh as possible!
Ferrymans Way, Portland Road, Wyke Regis, DT4 9YU
Rockfish
Lunch and Dinner
A new addition to the Weymouth restaurants scene in 2019, Rockfish is part of the small chain of restaurants from acclaimed chef Mitch Tonks. It's a casual dining restaurant in a prime location on Weymouth's seafront. The focus is on fresh local and sustainable seafood – although there are other offerings if fish isn't your thing! I tried their fish tacos at the Dorset Seafood Festival last summer and fell quickly in love – don't miss them!
48-49 The Esplanade, Weymouth DT4 8DQ
Dorset Burger Company
Lunch and Dinner
Dorset Burger Company is a cosy, bustling little restaurant which serves the best burgers in town! I love when a restaurant focuses on doing one thing really well, and DBC really have their top-notch burgers nailed. They also have a strong focus on locally sourced produce; yet another thing to love! Their menu is packed with top-quality flavours and ingredients sourced from around the county – like Dorset Blue Vinney cheese, Dorset Naga chillies, and Ford Farm Coastal Cheddar.
6 King Street, Weymouth, DT4 7BH
Nautico Lounge
Breakfast, Lunch, Dinner, and Drinks
A quirkily decorated bar in Weymouth town centre, Nautico Lounge is hard to define – although "lounge" does sum it up rather well. Part bar, part coffee shop, part restaurant… this huge space inside the former Post Office building is eclectic and cosy. The all-day breakfasts make it a popular brunch spot. But the menu is huge and packed with different options, so there's something to suit all tastes.
Decor-wise, it's a big, open-plan lounge with mismatched furniture, exposed-brick walls, squishy leather sofas, and a cupboard full of books and board games. Nautico Lounge is also both dog and child-friendly!
66 St Thomas St, DT4 8EL
Billy Winters
Breakfast, Lunch and Dinner, and Drinks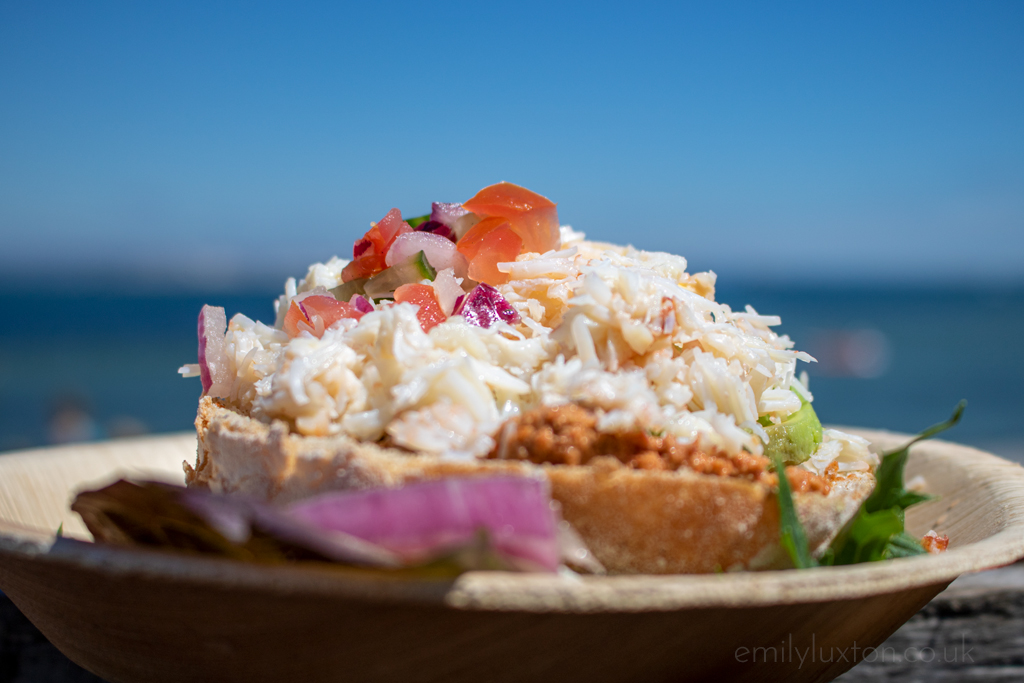 Billy Winter's is a super casual beach bar and diner, right on Chesil Beach – so it has gorgeous views of Weymouth Bay. It's colourful, quirky, and has an amazing menu covering everything from breakfast to sunset cocktails. It's all about quality, artisanal local ingredients: they smoke their pastrami in-house, farm their own oysters in Fleet Lagoon, and source as many ingredients as possible from local suppliers. I love their crab and avocado toast in summer, and their wood-fired pizzas are incredibly
Ferrybridge Boatyard, Weymouth, Dorset, DT4 9JZ
Al Molo
Dinner
Al Molo can boast one of the best locations of all the places to eat in Weymouth! This lovely Italian restaurant is housed above the old pier bandstand – so the views from the huge windows are amazing! In summer you can sit outside on the small balcony – almost over the sea!
As well as an incredible setting, Al Molo offers up some pretty incredible food, too! Run by Italian chef Giuseppe Vannucci, the menu is simple but excellent, with many of your favourite Italian dishes – as well as some you might be less familiar with. Whatever you do, don't miss the tiramisu!
Sambo Rodizio
Lunch and Dinner
Another new addition to the Weymouth restaurants scene last year was Sambo Rodizio, a Brazillian-themed bar and grill which is a meat lover's dream come true.
The food is served rodizio style, so cuts of meat are brought to the table on huge skewers and served in front of you. You pay a fixed price for all-you-can-eat, which includes a buffet of side dishes, plus a selection of meats. You'll be given a card which is green on one side and red on the other: when you're full, simply turn it to red to let your servers know you can't eat another thing!
41 Abbotsbury Rd, Weymouth DT4 0AQ
The Ship Inn
Lunch, Dinner, and Drinks
One of my favourite pubs in Weymouth, for both dining and drinking, is The Ship Inn. It's a huge, pastel-blue-painted building on the harbourside, with lovely views through the huge windows. In summer, it's a dream, while winters by the crackling log fires are everything you could want from a pub! The Ship is part of the Hall and Woodhouse chain, a local brewery responsible for Badger Beers. The menu focuses on British pub classics (their pies are amazing!) and there's a fab range of ales and beers to match the top-notch food.
Custom House Quay, Weymouth DT4 8BE
Boat that Rocks
Lunch, Dinner, and Drinks
Just creeping across the border into Portland, now. But The Boat that Rocks is so good I had to include it on this list of places to eat in Weymouth. This marina-side restaurant and bar sits next to the Weymouth and Portland National Sailing Academy, boasting some spectacular views across the harbour. It's named after the 2009 movie, The Boat that Rocked, which was filmed off the coast of Portland.
With loads of outdoor seating, an upstairs terrace, and a big, airy interior with floor-to-ceiling windows, the Boat that Rocks is the perfect place to relax with a drink and watch the sailing action in the marina. The food is generally fairly simple, but excellent. Especially the pizzas from their outside pizza oven!
Portland Marina, 7 Hamm Beach Rd, Portland DT5 1DX
Cafe Oasis
Breakfast, Lunch, and Dinner
In a fabulous location at the eastern end of Weymouth's Esplanade, Cafe Oasis sits right on the beach, with gorgeous sea views and outdoor seating for sunny days. It's one of my favourite places to stop for a catch-up over coffee and a cake with my bestie! And nothing quite beats breakfast on the beach while the sun's coming up. The food is excellent all day, with a great focus on local seafood such as Lyme Bay scallops and beer-battered fish of the day.
Overcombe Corner, Bowleaze Coveway, Weymouth DT3 6PN
Wishing Well
Brunch, lunch, and afternoon tea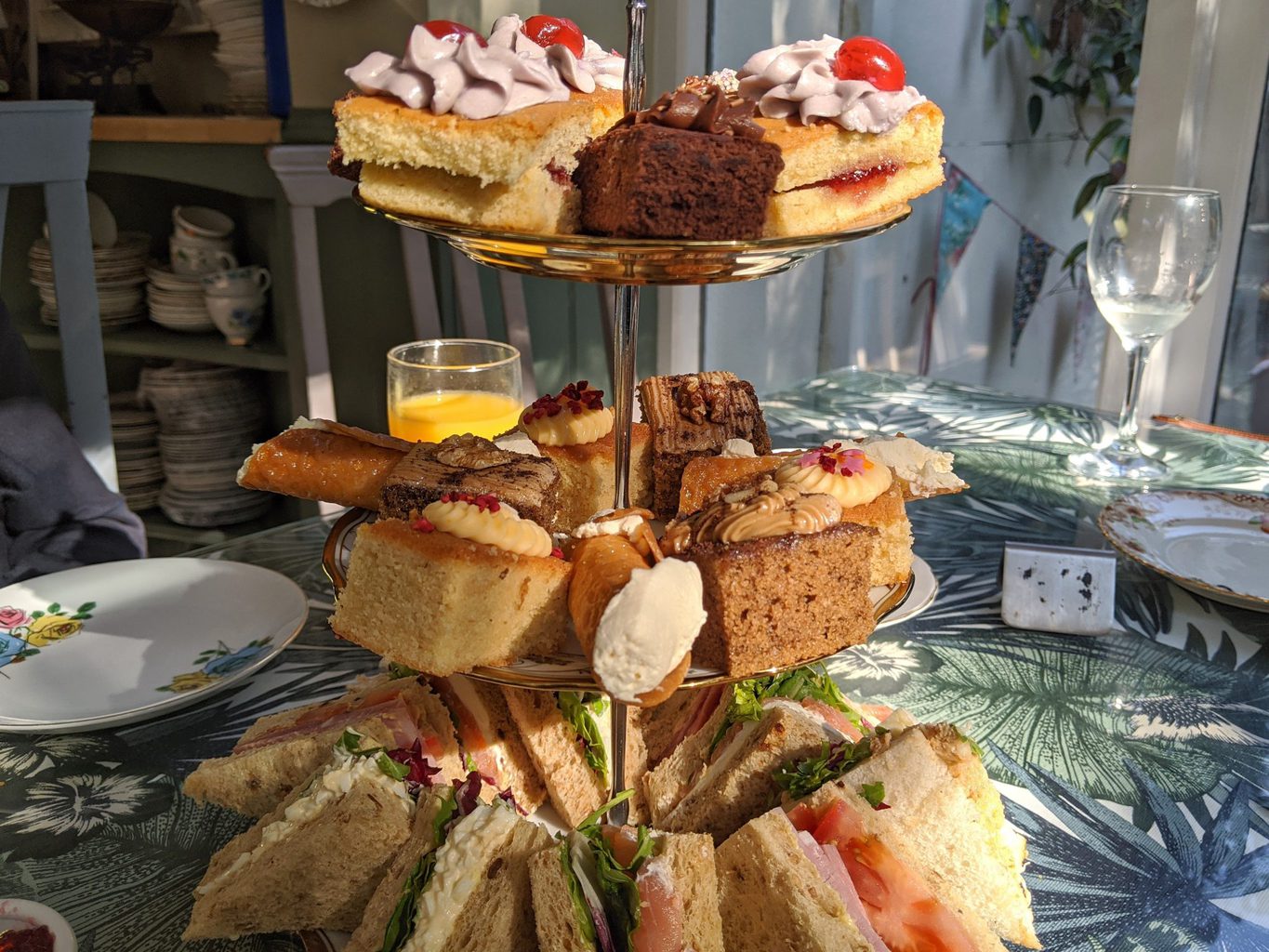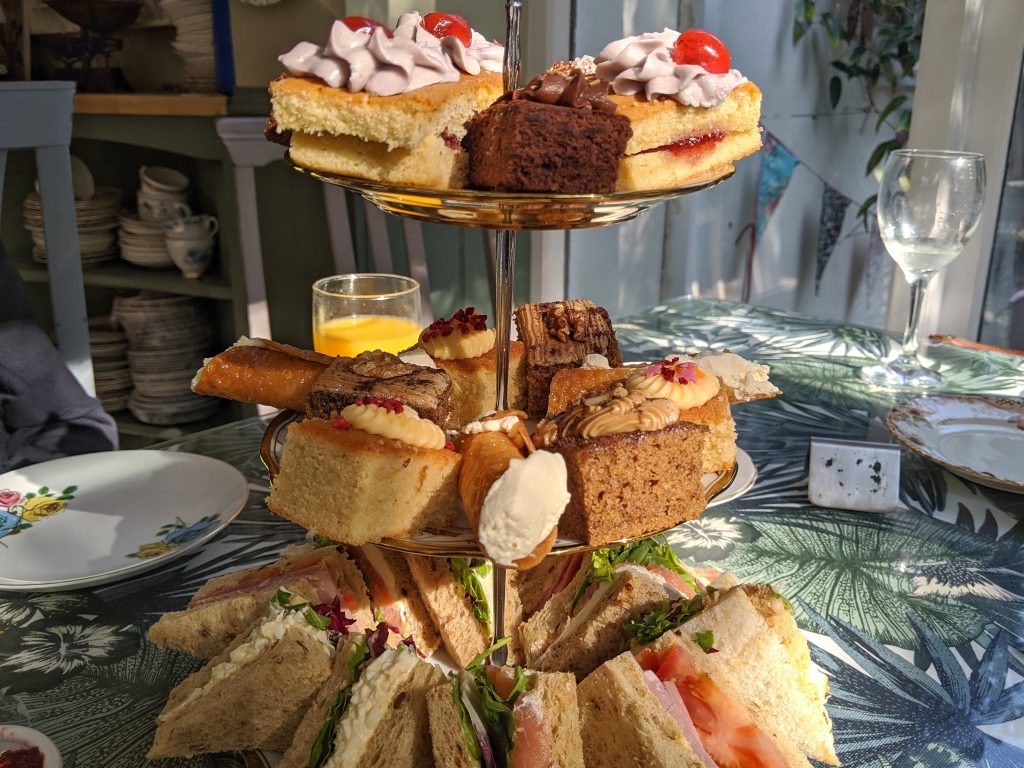 Almost on the way out of town, in the pretty village of Upwey, a wishing well sits over the mouth of the river that gives Weymouth its name, the River Wey. Around this, you'll find the charming Upwey Water Gardens and the Wishing Well Tearooms. Open for late breakfast and lunch, as well as for scrumptious homemade cafes and coffee, this lovely little tearooms is a must-visit. Pop by for a traditional cream tea, or, better still, a lavish afternoon tea in the gardens. They also serve Sunday lunch throughout the year.
161 Church Street, Weymouth, DT3 5QE
RELATED POST: Prettiest Villages in Dorset
Best Fish and Chips in Weymouth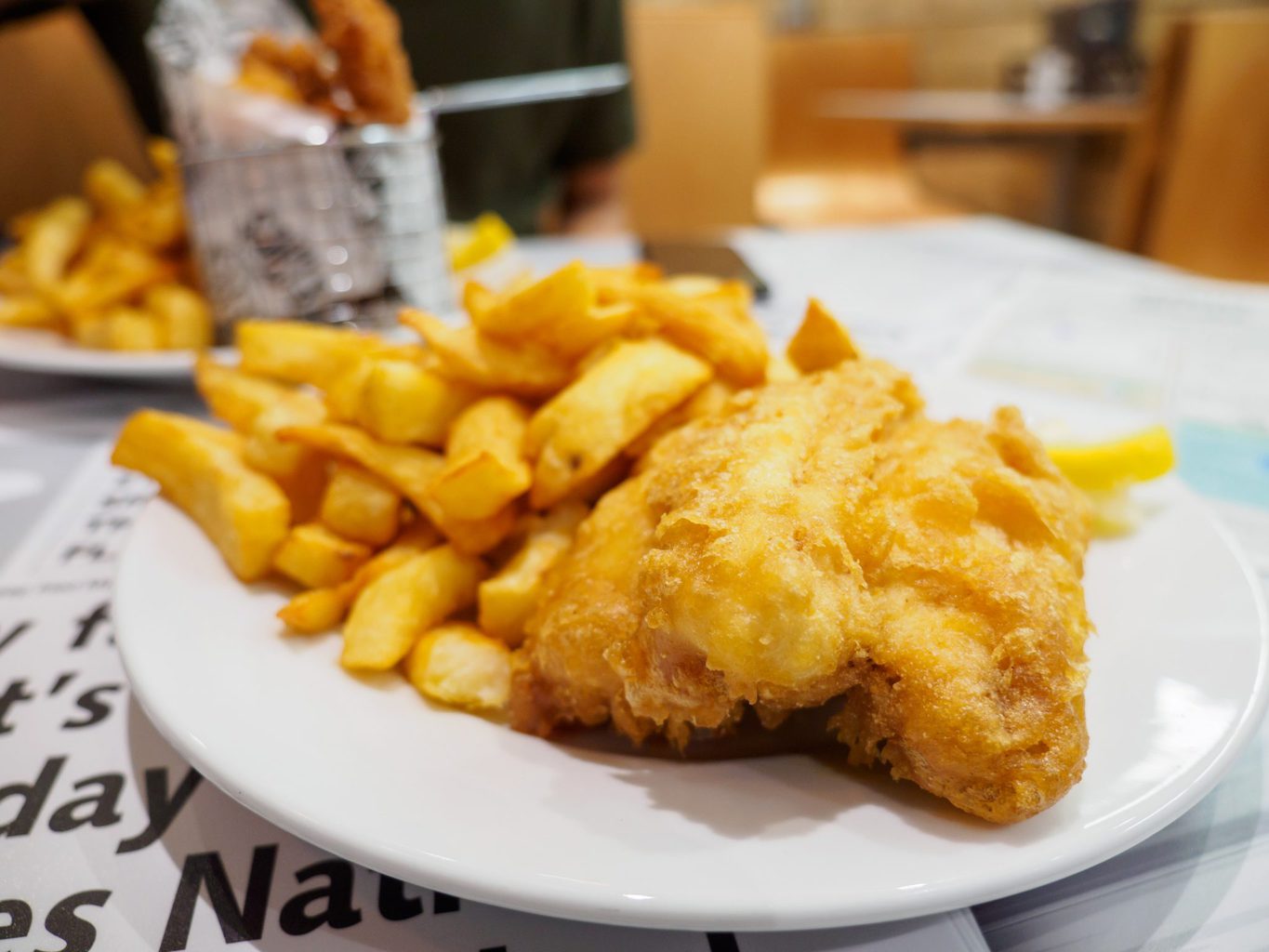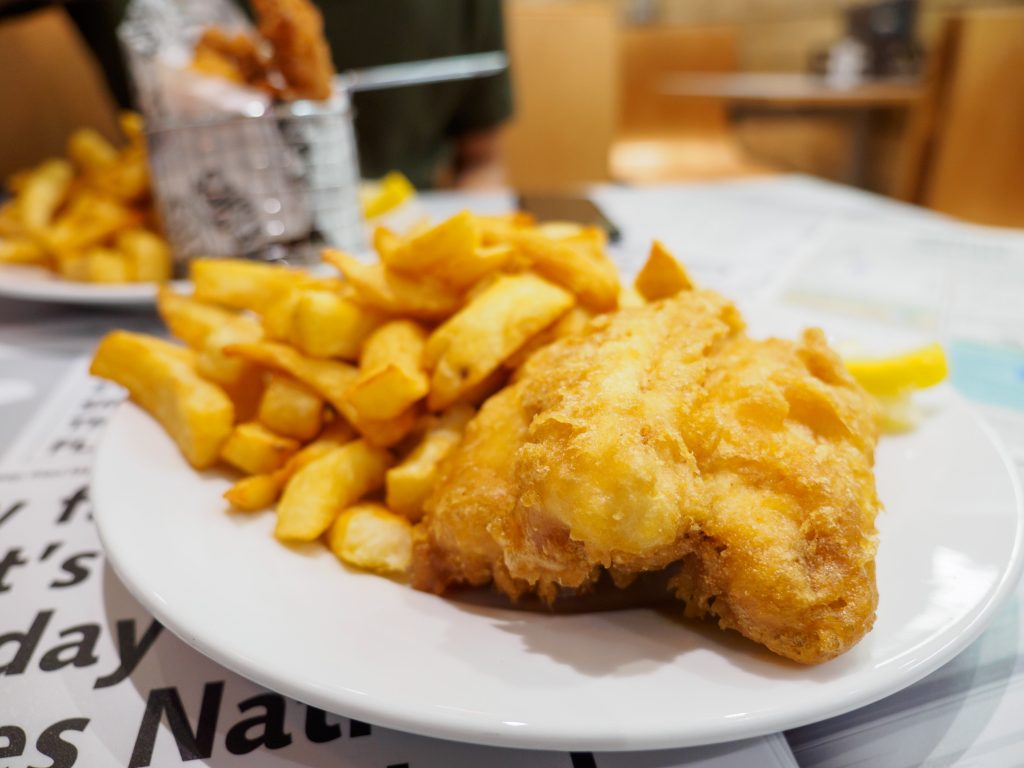 You can't visit a seaside town in the UK without eating a portion of good old-fashioned fish n' chips. There are loads of shops to choose from in my home town, but some are much better than others. Below I've listed my personal favourite places to eat fish and chips in Weymouth…
The Marlboro
Growing up, we'd always get our takeaway fish and chips from The Marlboro. It's a small, unassuming restaurant and takeaway tucked underneath the Rendezvous Bar on the harbour. They serve up fresh, locally caught fish, sticking to sustainably caught seafood where possible. The fish is really good, and the shop – which has been open for over 40 years – is something of a local institution.
46 St Thomas St, Weymouth DT4 8AW
Fish 'n' Fritz
When The Marlboro switched to crinkle-cut chips, I started heading to Fish 'n' Fritz for my summertime lunches. The shop lies on a side-street off the harbour, and is easily one of the most popular fish and chips shops in Weymouth.
They also have a focus on sustainability and on serving up fresh, local fish. Their quality is top-notch and the food is always really good, so it's easy to see why Fish 'n' Fritz reached the top 10 shops in the 2022 Fish and Chip Awards. Keep an eye on the specials board as they often have interesting new things to try!
9 Market St, Weymouth, Dorset DT4 8DD
Bennett's Fish and Chips
On the opposite side of the harbour, Bennett's Fish and Chips is another popular spot. It's a beautiful blue-painted shop with shabby-chic interior decor inspired by the seaside. Unlike many takeaways, this one also offers a really nice dine-in experience.
The seafood is really good, and again there's a focus on sustainability which is really important. As well as the restaurant and takeaway, Bennett's have a small fleet of mobile food trucks which you may see pop up at Dorset festivals. Again, look out for the daily/seasonal specials – especially the battered pigs in blankets at Christmas time!
14 Trinity Rd, Weymouth DT4 8TJ
Best Ice Cream Parlours in Weymouth
Rossi's Ice Cream Parlour
There are hundreds of places to get an ice cream in Weymouth, with stalls dotted along the beach and esplanade. But, almost every local will tell you that the best '99 comes from Rossi's Ice Cream Parlour. This retro parlour on the esplanade, opposite the Jubilee Clock, has been a landmark in Weymouth since 1937. They serve up delicious, authentic Italian gelato using an old family recipe. For many locals, Rossi's Ice Cream is the taste of summertime!
92 The Esplanade, Weymouth DT4 7AT
Boho Gelato
If you fancy something a bit different, head to Boho Gelato. This small shop near Weymouth harbour is part of a small south coast chain which was born in Brighton in 2020. Gelatiere Seb Cole and his team have created over 500 flavours since then, so there's always something new to try. Twice a year they team up with local food and drink businesses to create unique signature flavours. Alongside the familiar flavours, you can also try some more unusual offerings, such as carrot cake, black sesame, or Imperial Freshman IPA & mango!
51 St Mary St, Weymouth DT4 8BJ
Read More
13 of the Best Holiday Homes in Weymouth
Best Places to Eat in Dorchester
8 of the Best Seafront Hotels in Weymouth
Pin This Post