Some posts on this site contain affiliate links. If you book or buy something through these links, I earn a small commission (at no extra cost to you). Take a look at my privacy policy for more information.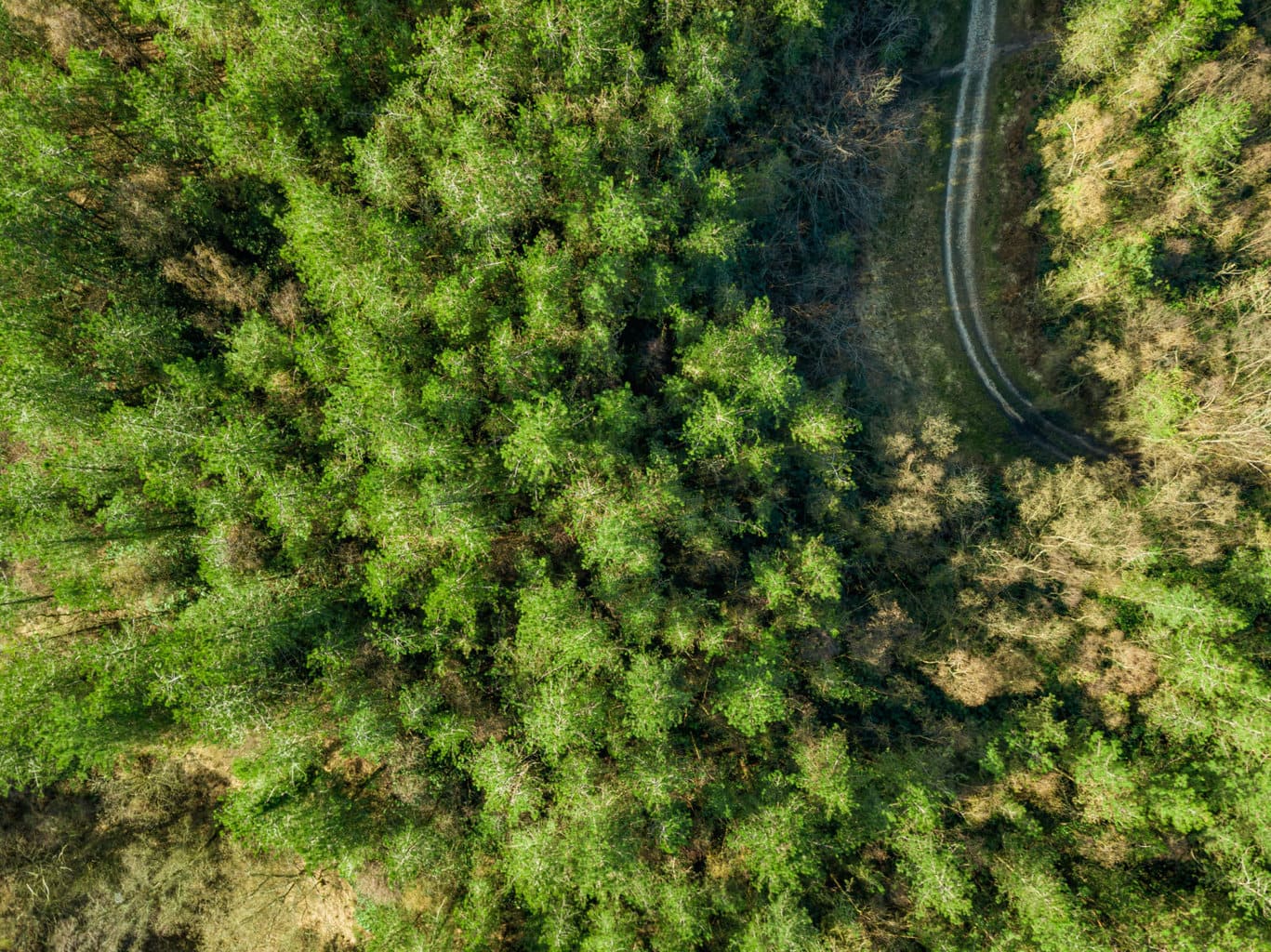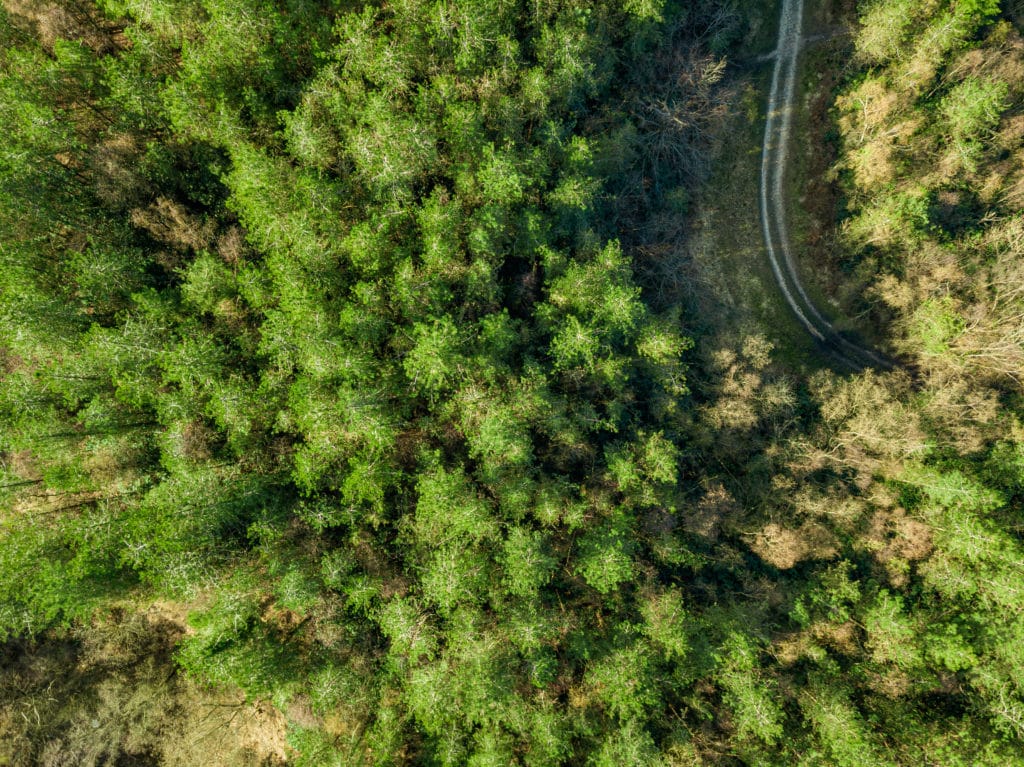 Dorset is full of fabulous forests and woods that make for glorious woodland walks!
From dense pine forests to ancient woodlands that burst with wildflowers come springtime, there are plenty of lovely wooded areas for a countryside ramble.
In a county better known for its rugged coastline and beautiful beaches, Dorset's peaceful interior often goes forgotten. But this county is also home to gorgeous rolling countryside and picturesque forests.
There are woods that inspired famous writers, forests known for their fast-paced bike trails, and plenty of peaceful woodland walks to soak up the local wildlife.
Escape it all and get out into nature at these lovely Dorset forests and woods…
Map of Dorset Forests and Woods
I've broken this post down into two lists: first the Dorset forests, then woods. But to be honest there's not a whole lot of difference between the two. Woods are usually a bit smaller, but all of these spots make for a great day out enjoying the best of Dorset's nature…
Forests in Dorset
1. Wareham Forest
Parking: Several free car parks including Sugar Hill, Sika Trail, Woolsbarrow, and Stroud Bridge
Facilities: None
Don't Miss: Wareham Forest Way, a 13-mile walking trail from Wareham Quay to Sturminster Marshall.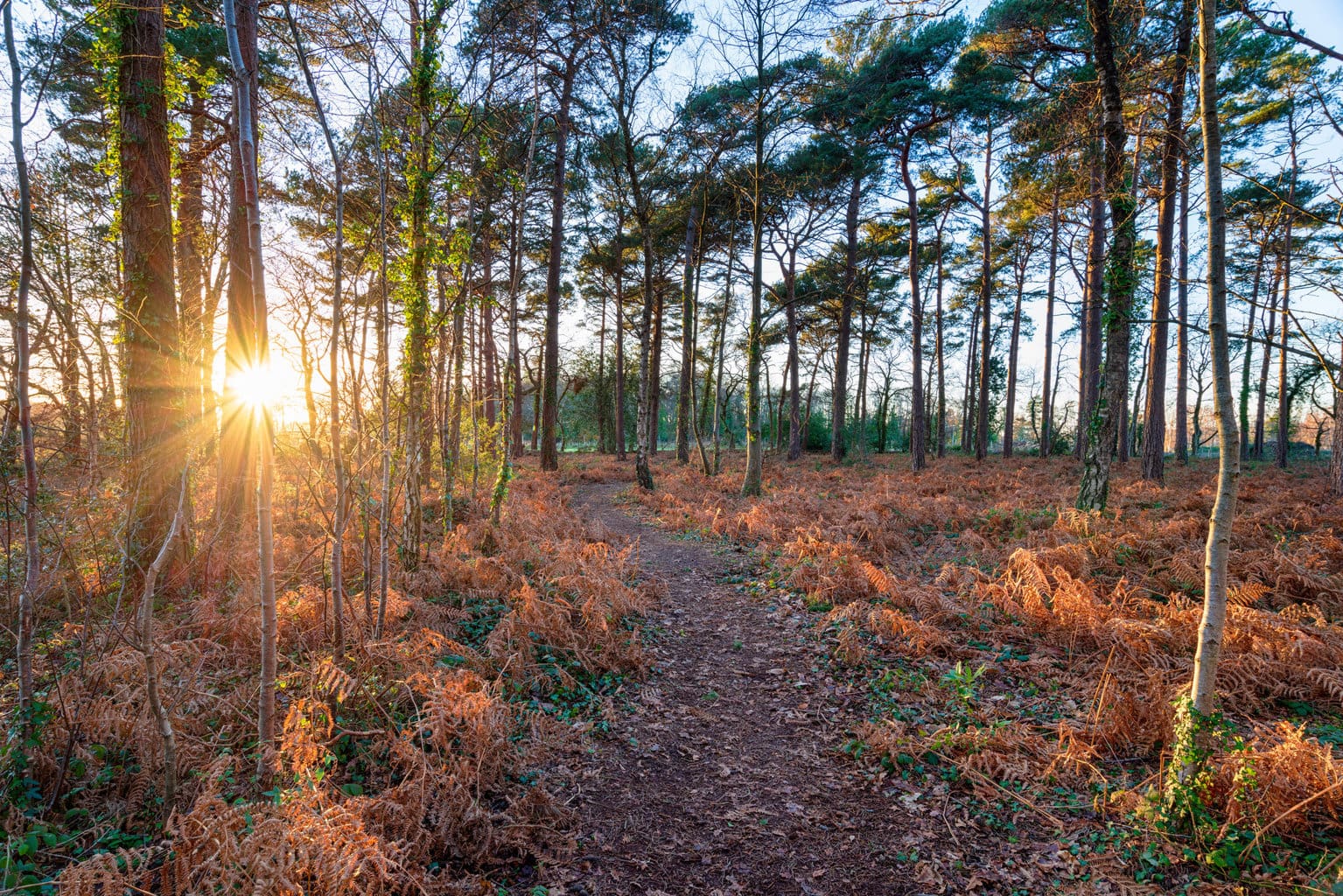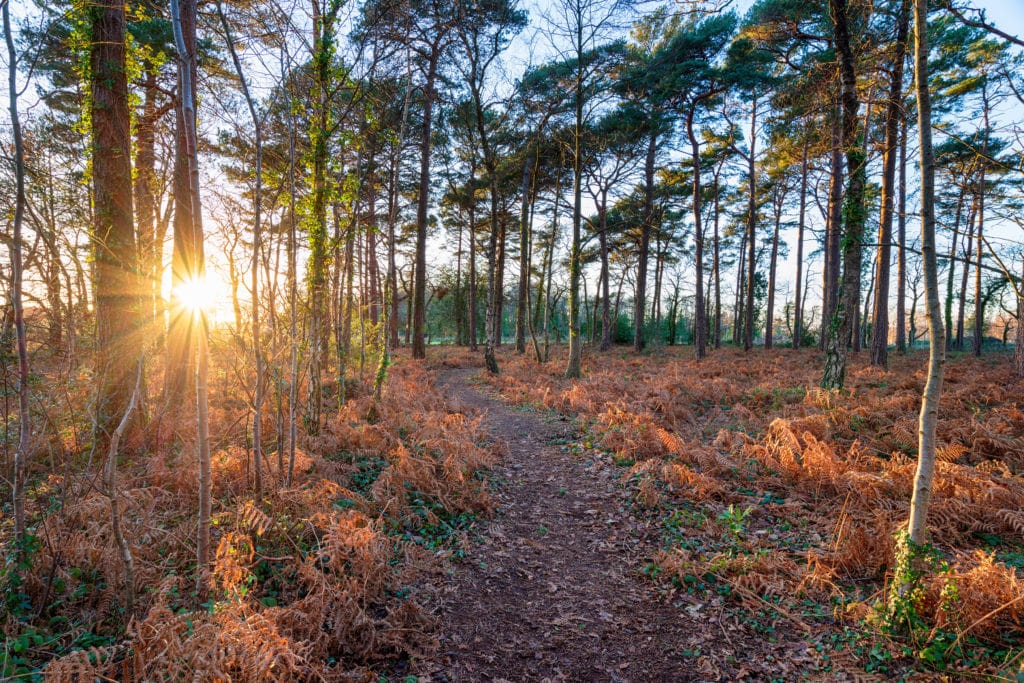 Managed by Forestry England, Wareham Forest is a sprawling expanse of countryside. As well as woods, the Forest also incorporates open heathland, wet heaths, and bogs, so it's home to a diverse array of plants, birds, and other wildlife. The Morden Bog National Nature Reserve is one of the largest valley mire habitats in England.
There's a lot of wildlife to spot – including woodlarks, nightjars, smooth snakes, sand lizards, and the area's famous Sika deer.
For cyclists, the 7-mile Sika Trail is a great way to soak up the beautiful scenery. Walkers can follow the way-marked Woodlark Trail in a 2-mile loop. Both routes start and finish at the Sika Trail car park.
2. Moors Valley Country Park and Forest
Parking: Large paid carpark – charges vary by season (from £4.50 for 1 hour in peak season)
Facilities: Cafe, toilets, play areas, woodland trails, railway, and more.
Don't Miss: Moors Valley Railway – take a ride on a miniature steam train around the grounds.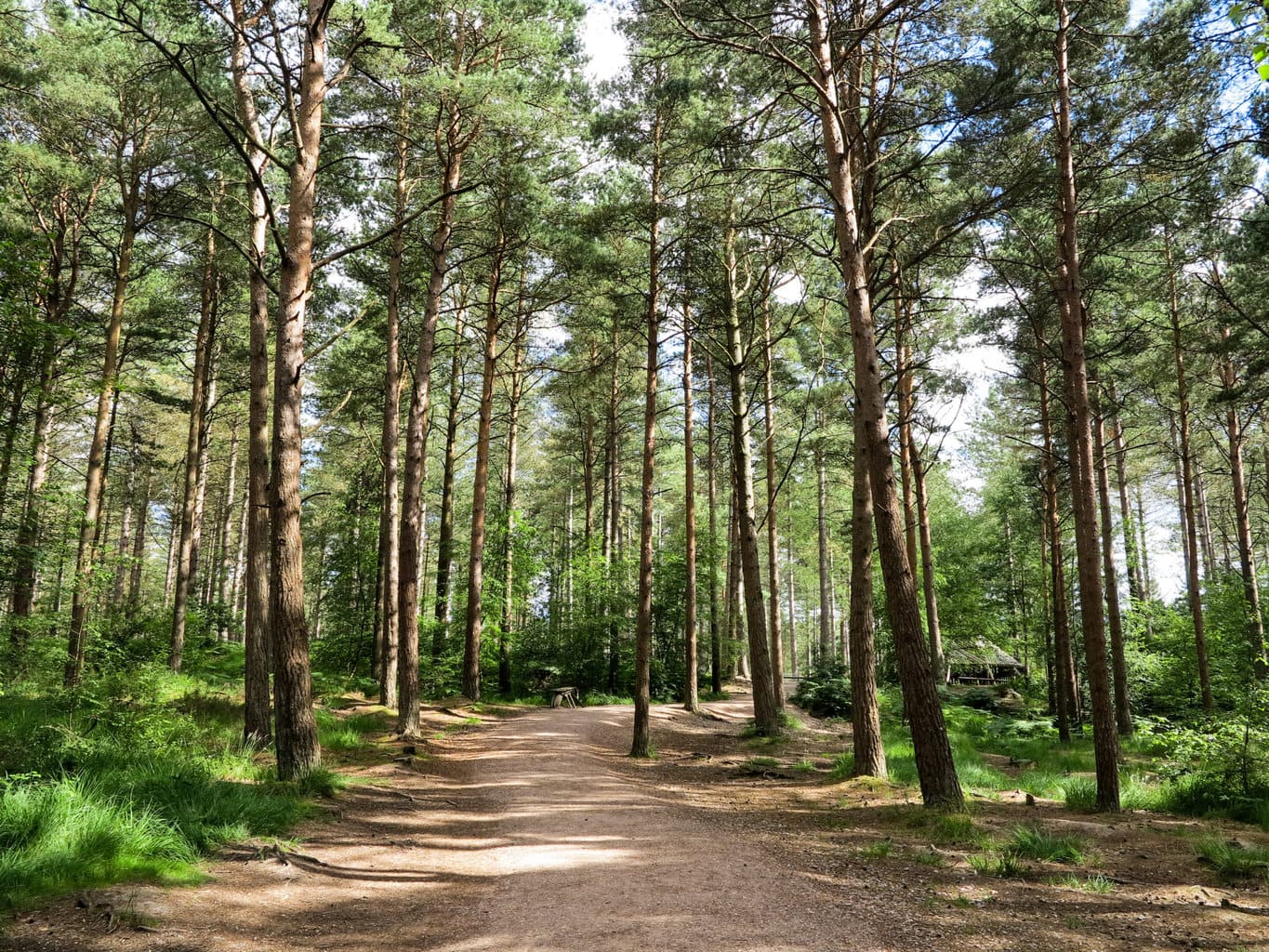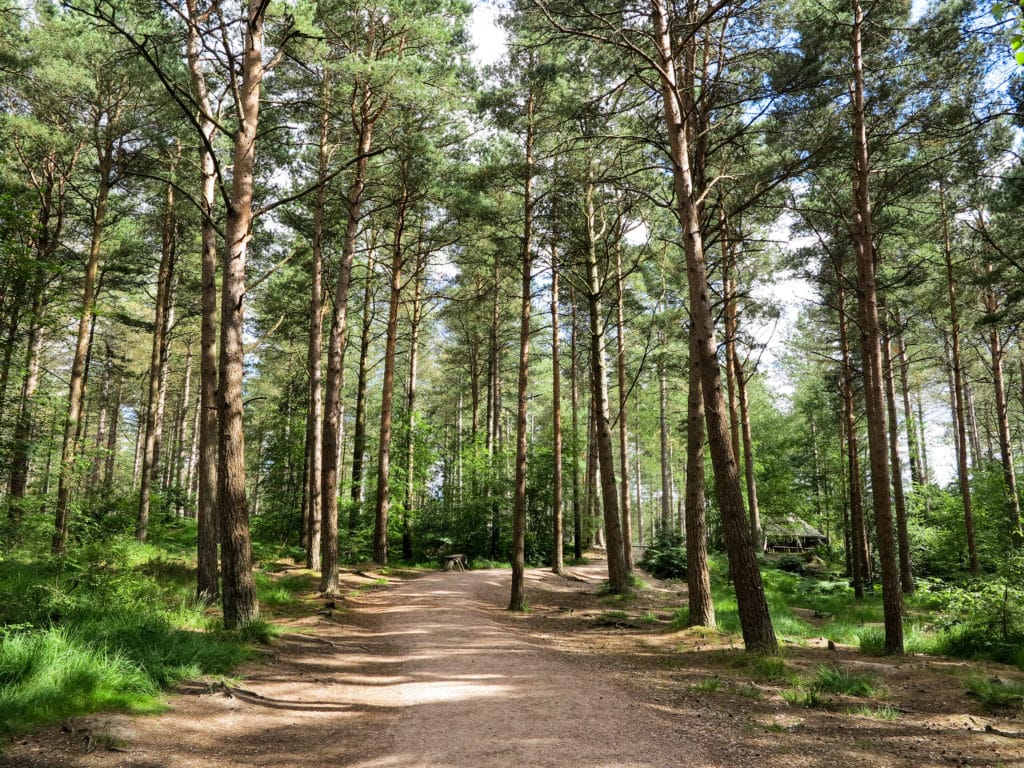 Moors Valley is a large country park and forest outside Ringwood. This is probably one of the most popular forests in Dorset, thanks to the many amenities and ideal location near Bournemouth. The country park is free to enter – you just need to pay for parking.
This is a great place to bring the kids for a day out in the woods. There's a large playpark, a miniature steam railway, a Tree Top Trail for a bird's eye view of the forest, and a Play Trail through the forest with wooden play equipment at regular intervals. Plus, there are regular events such as activity trails to keep the little ones occupied as you wander the woods.
As well as the coniferous forest, there's a large lake, home to water birds including grey herons, mute swans, and great crested grebes. In the forest, look out for reptiles such as adders, slow worms and common lizards.
3. Puddletown Forest
Parking: Small free carpark at DT2 8QS (Map Location) – also limited road parking nearby.
Facilities: None
Don't Miss: The incredible views of the surrounding countryside from Duddle Heath and Black Heath. Just follow the forest trails uphill.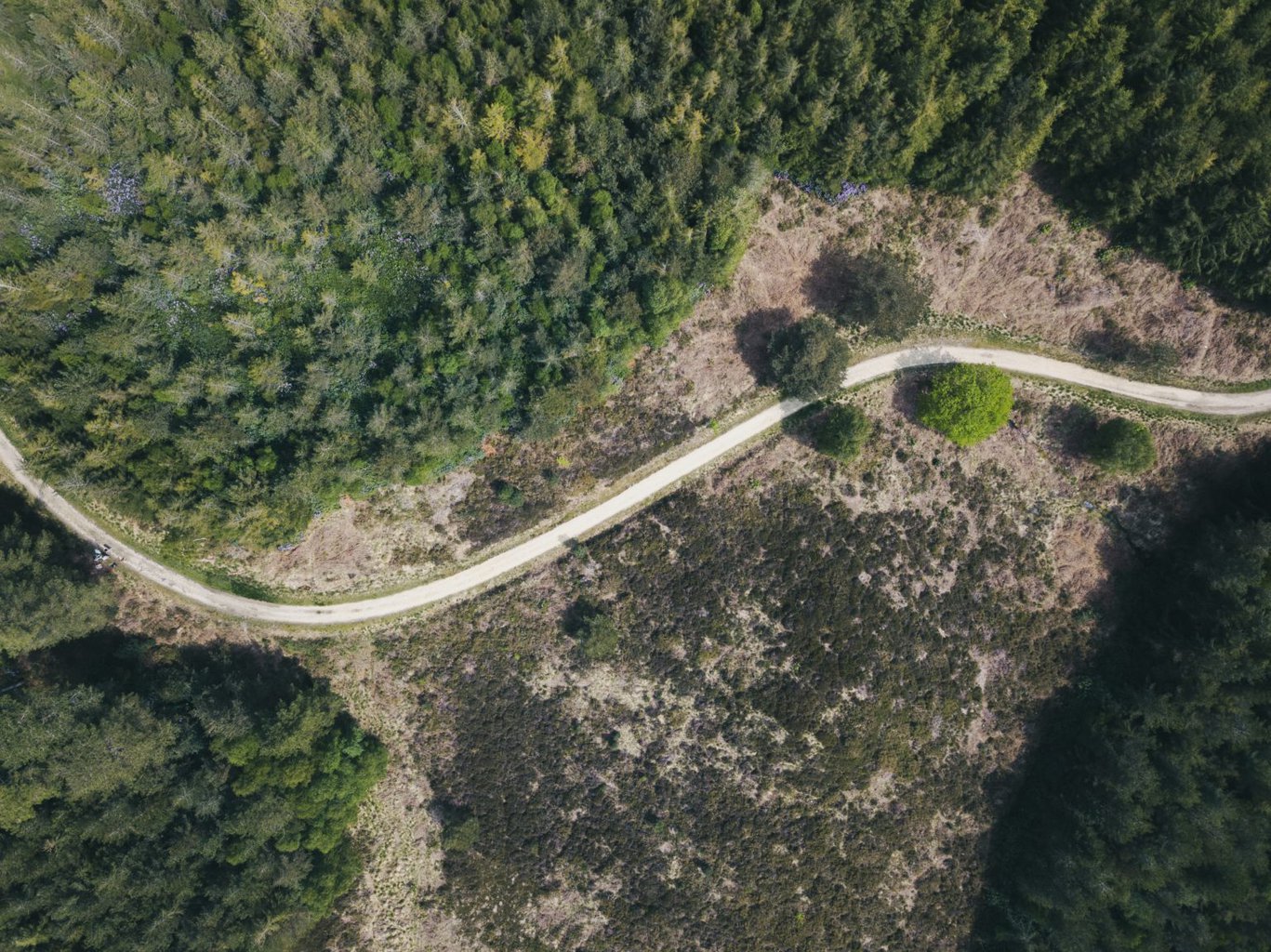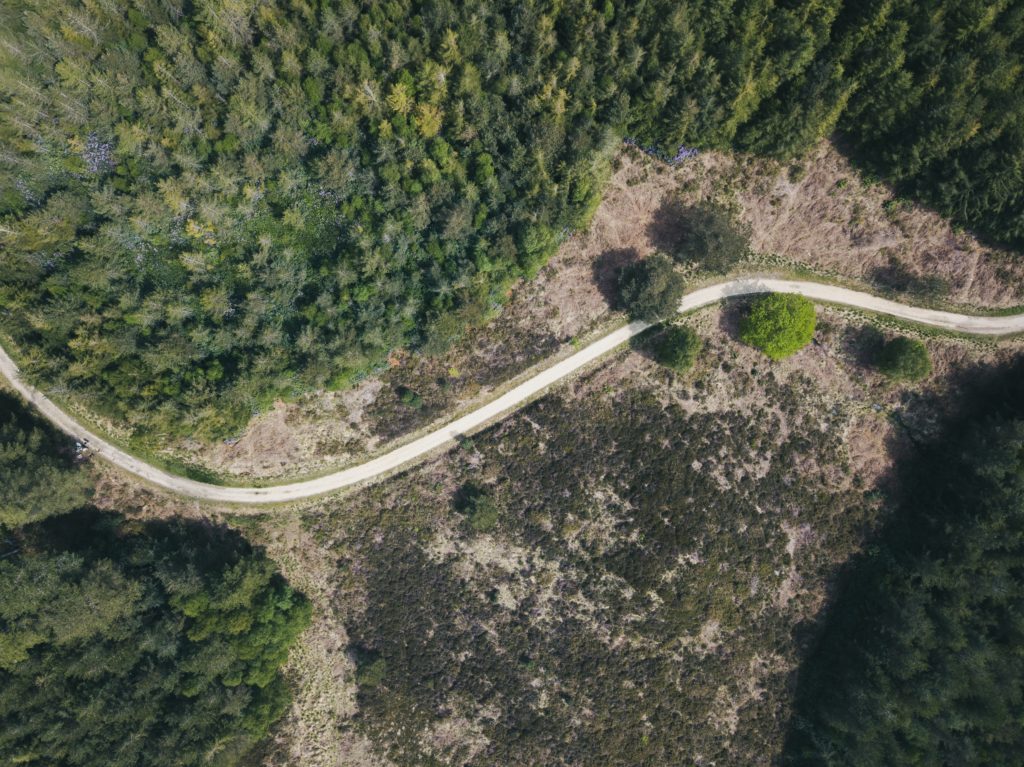 A favourite with Dorchester locals, Puddletown Forest lies in the heart of Thomas Hardy Country. The author's birthplace can be visited in the nearby Thorncombe Woods (see the "Woods" section below), and it's thought that the forest inspired landscapes in many of his works.
The woodland is mostly conifer trees, with heather and gorse filling the neighbouring heathland. There are several walking trails to explore. Many of these will carry you over the hill to Thorncombe Woods, where you can visit Rushy Pond to spot newts, dragonflies, and damselflies.
4. Charmouth Forest
Parking: Two car parks, one in the beech forest and one at Wyld Warren
Facilities: None
Don't Miss: The nearby Iron-Age Hillforts, Coney's Castle and Lambert's Castle.
Confusingly, Charmouth Forest isn't actually in Charmouth. In fact, it lies a few miles inland at the village of Wootton Fitzpaine – and is also known as Wootton Hill or Champernhayes Woods.
During spring, the beech-filled lower area of this picturesque forest is one of the best places in Dorset to see bluebells. Although a popular walking spot with locals, this is one of Dorset's lesser-known forests – ideal if you want to have the woodlands to yourself.
5. Affpuddle Forest & Culpeppers Dish
Parking: Affpuddle Car Park (DT2 7HP) or Culpeppers Dish Car Park (DT2 7HZ)
Facilities: Picnic Areas
Don't Miss: Culpeppers Dish – a huge sinkhole on the edge of a woodland, directly across the road from the car park of the same name.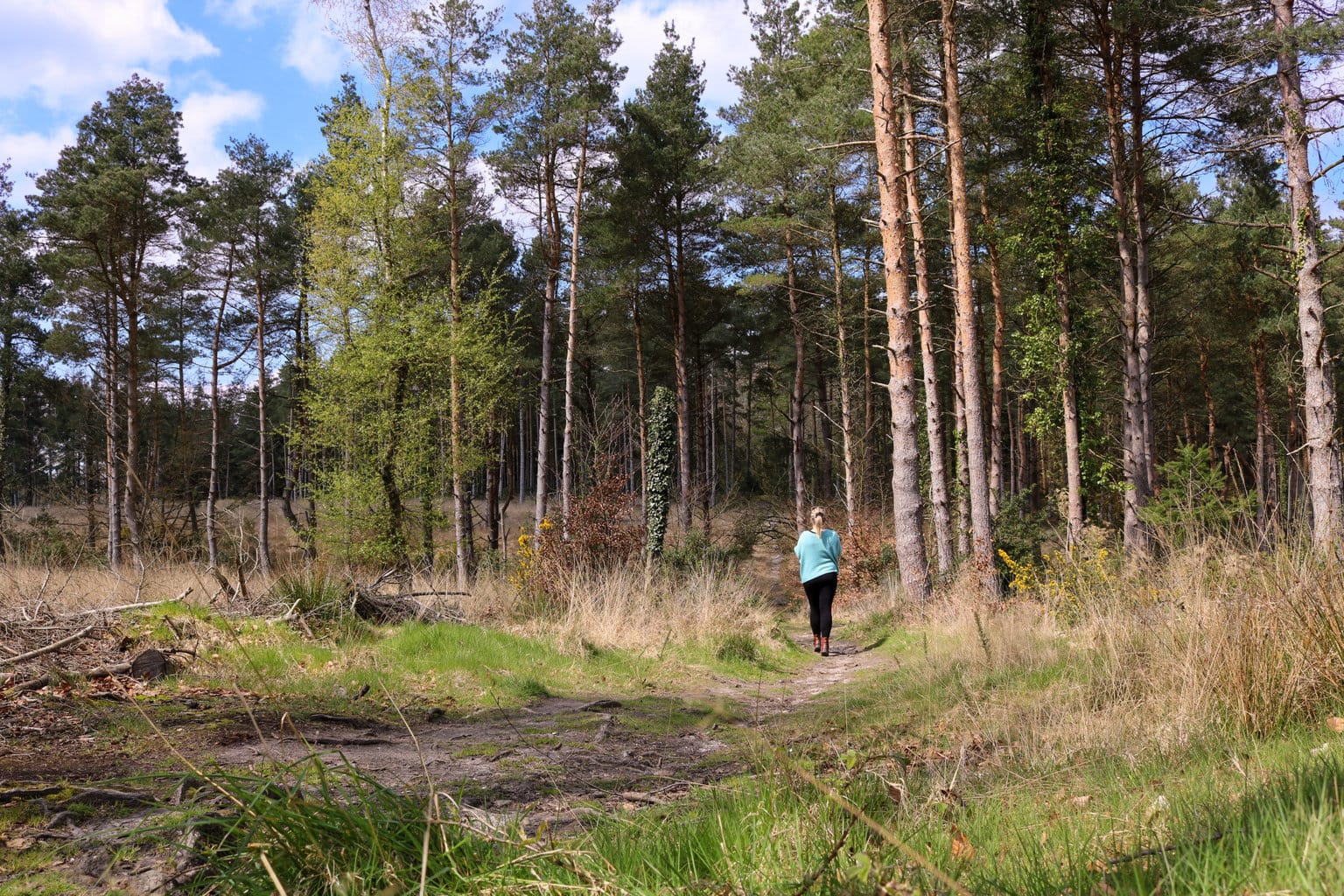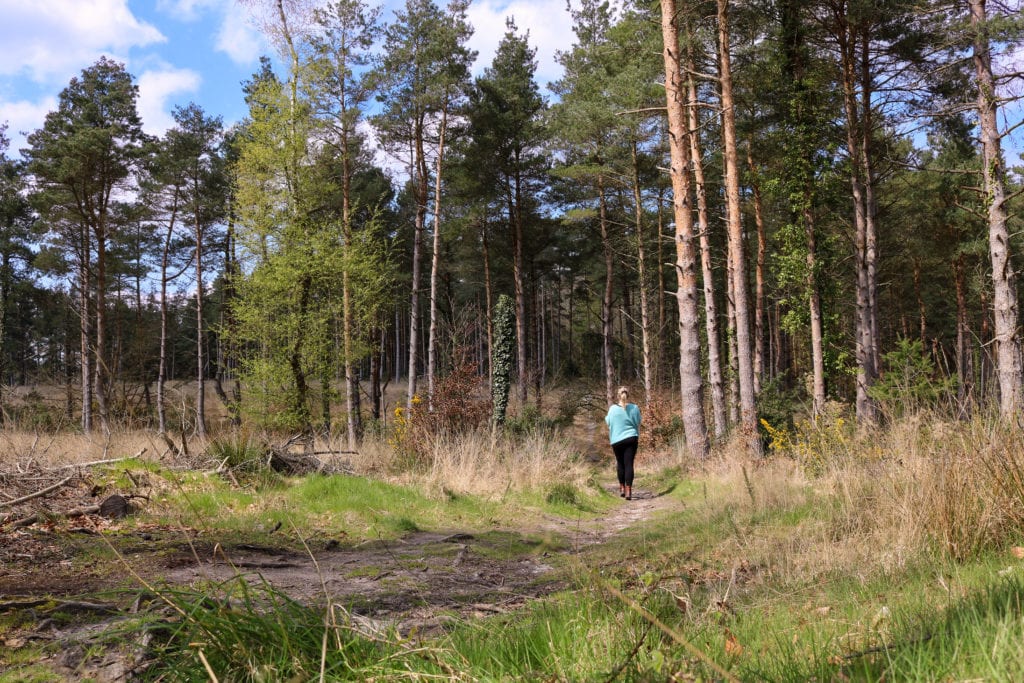 Just east of Dorchester and Puddletown, Affpuddle is a beautiful landscape of forest and heathland. There's a mixture of coniferous plantations and oak woodlands to discover – and staggering views across the Purbeck Hills.
Within the woods, there are also several large sinkholes, or dolines, formed by natural slippage. The most famous is Culpeppers Dish, which is around 90m in diameter and 40m deep.
There are several waymarked walks around Affpuddle Forest, including a section of the 216.5-mile Hardy Way long-distance trail.
6. Clouds Hill and Moreton Forest
Parking: Clouds Hill (BH20 7NQ) or Lawrence of Arabia Memorial (BH20 7NQ)
Facilities: National Trust property with a toilet and a gift shop.
Don't Miss: Clouds Hill, the tiny former home of TE Lawrence, aka Lawrence of Arabia.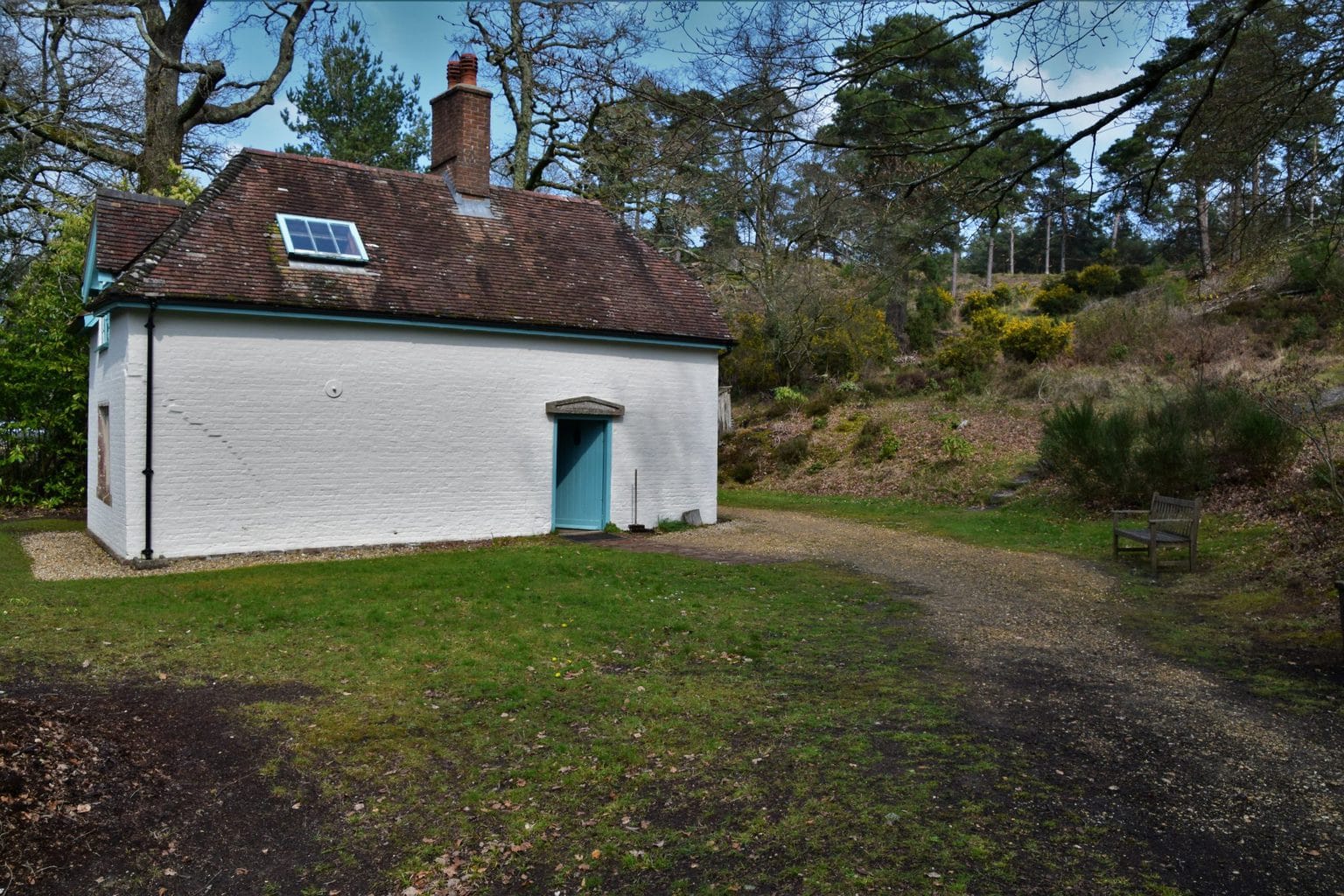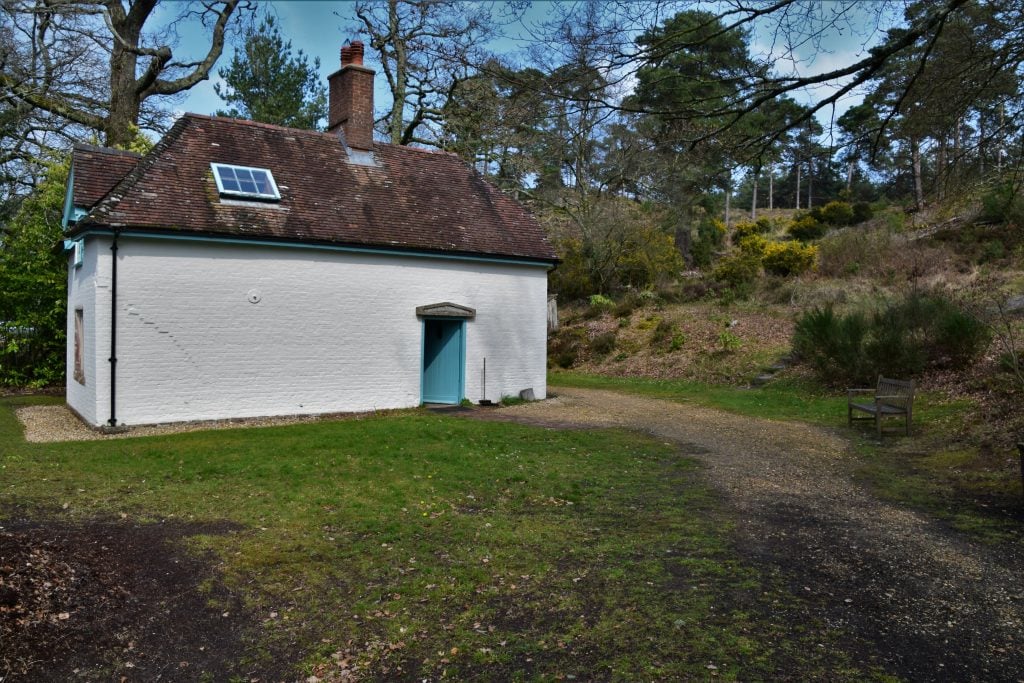 Lying in between Wareham and Dorchester, Moreton Forest (aka Moreton Plantation) has some great cultural connections. The forest lies on land that was once Thomas Hardy's "Egdon Heath", and small patches of heathland still remain. Then there's the tiny, single-room cottage Clouds Hill, once the home of archaeologist and writer TE Lawrence.
You can walk a small section of the Lawrence of Arabia Trail from Clouds Hill and around Moreton Plantation. The complete trail is 6 and 3/4 miles long (10.8 km), connecting Bovington Tank Museum with Moreton and Clouds Hill.
There's a lot of wildlife to watch out for. The heaths are home to woodlarks, nightjars and Dartford warblers – as well as dragonflies and damselflies in summer. The River Frome passes nearby, a great place to spot herons, kingfishers, and reed warblers. Otters and water voles also call the river home, but spotting them is rare.
7. Blandford Forest
Parking: Depends on which woods you choose to visit
Facilities: NA
Don't Miss: Ringmoor Turnworth Down, where you can see the remains of an Iron Age farmstead. The south-facing chalk Down here is coated with colourful wildflowers in spring and summer.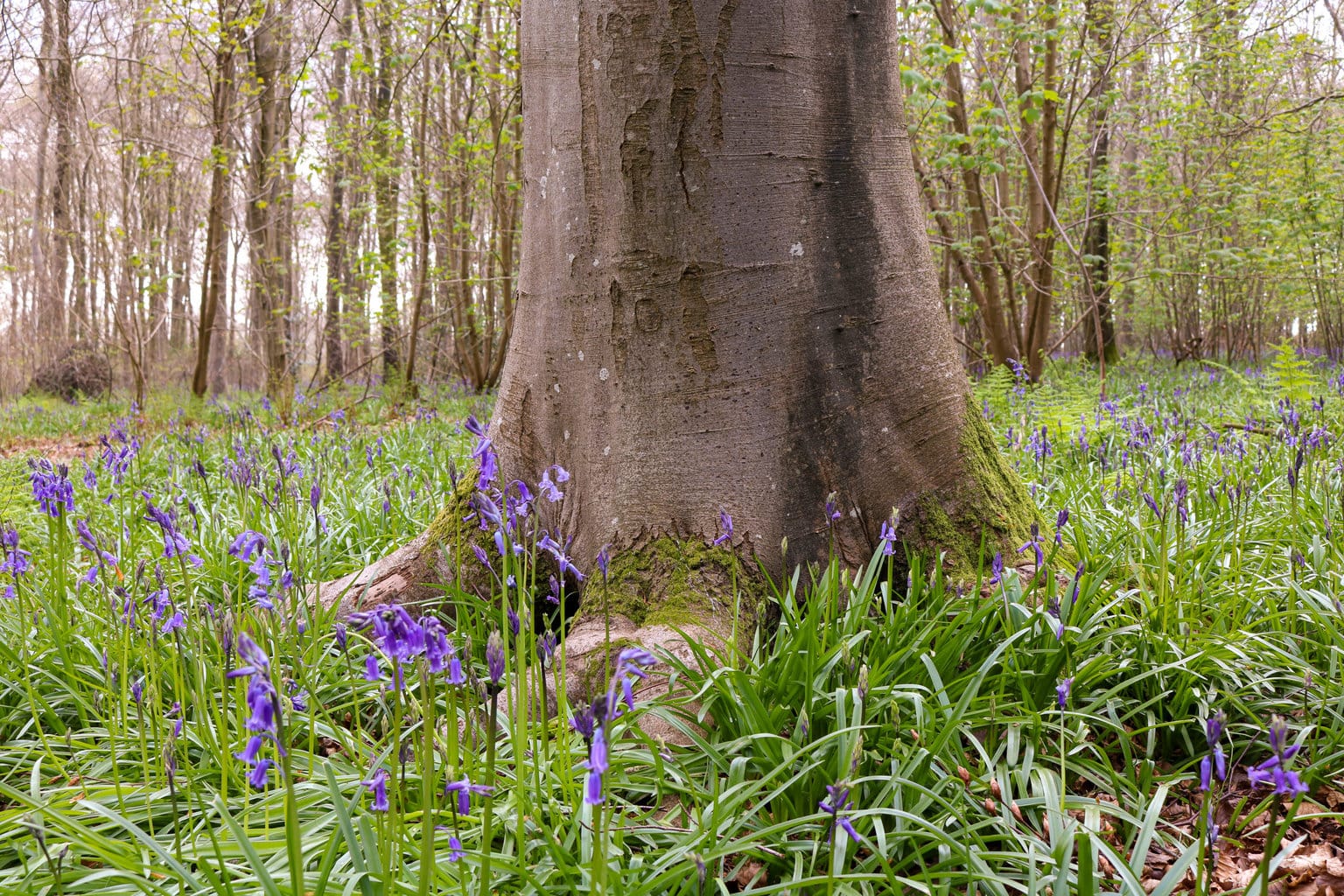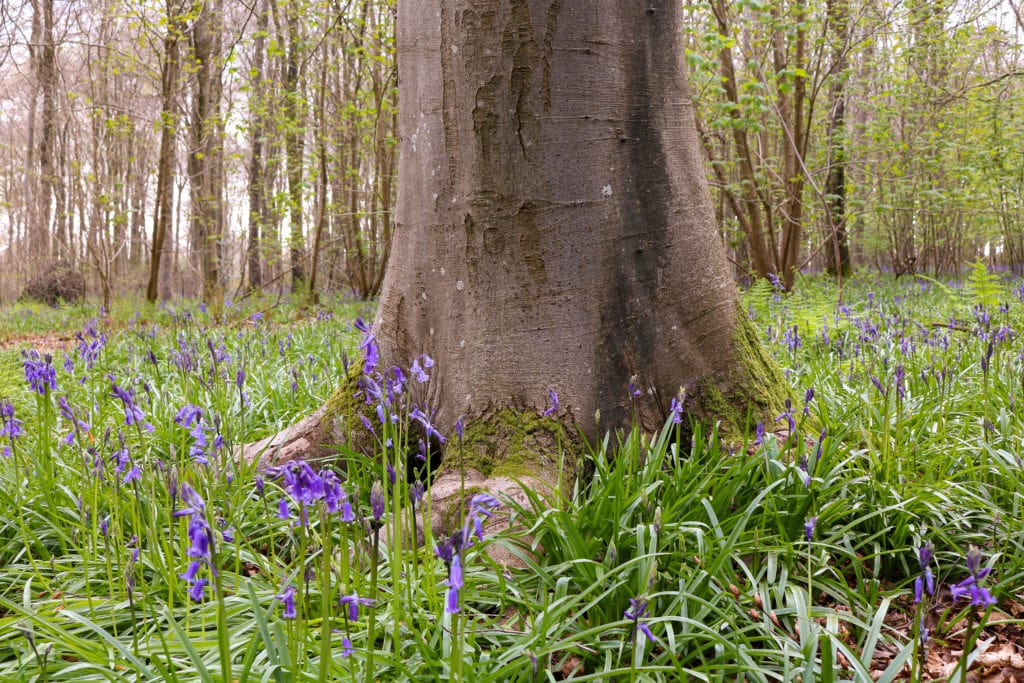 Blandford Forest is a collective name for several pockets of woodland around Winterbourne Strickland, near Blandford Forum.
Try Ringmoor Turnworth Down for a short woodland walk, or enjoy the incredible views of the north Dorset countryside from Okeford Hill. Or head to Norton Wood for a longer woodland walk. This one is a bit of a hidden gem – only really visited by locals. It's also another fabulous place to see bluebells in spring.
Mountain bikers should head to the Okeford Hill Bike Park for off-road bike trails with epic views.
Woods in Dorset
1. Thorncombe Wood, nr Dorchester
Parking: Paid car park (from £1 for 2 hours)
Facilities: National Trust property with a cafe, toilets, and gift shop.
Don't Miss: Hardy's Cottage, the picturesque birth home of local author Thomas Hardy.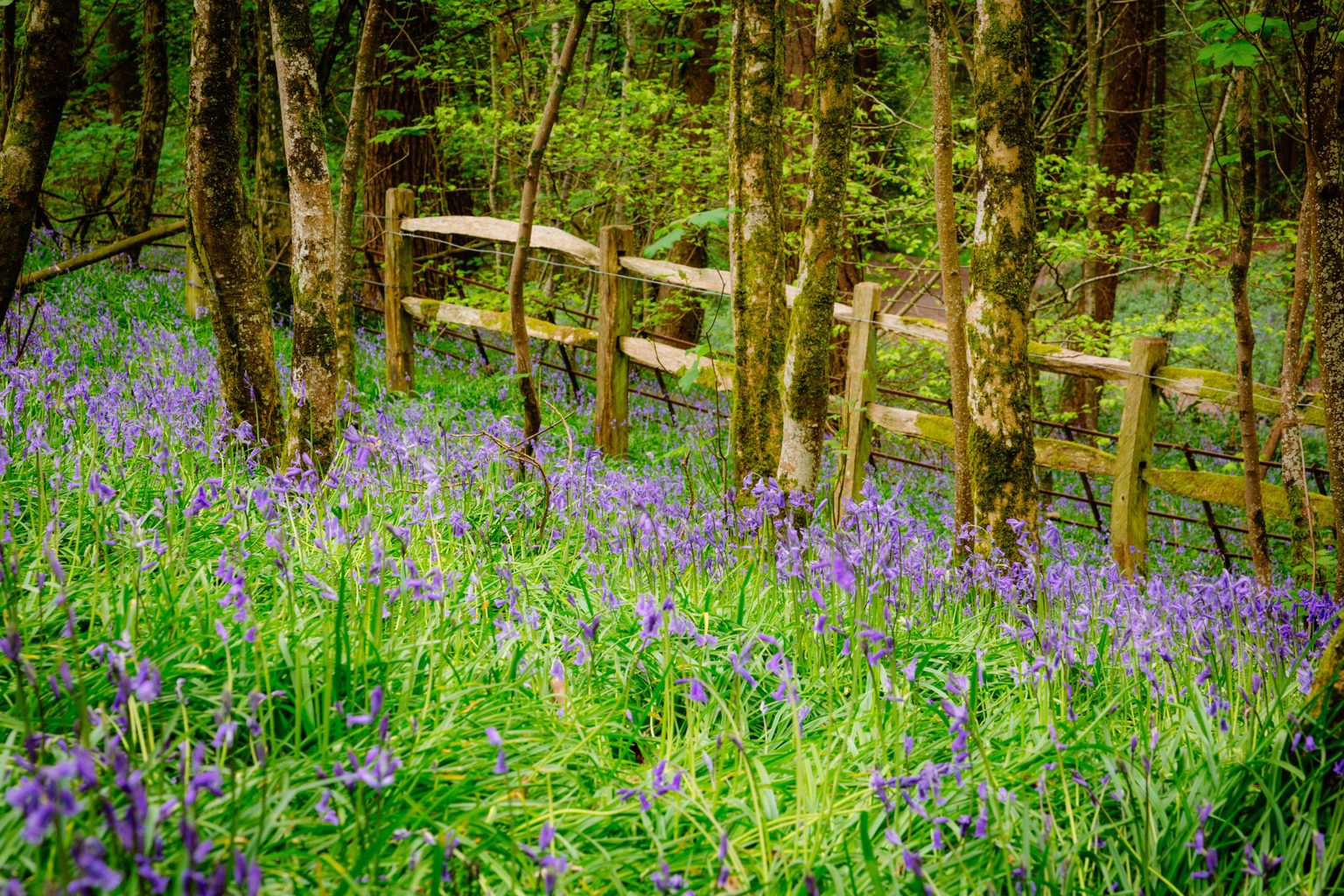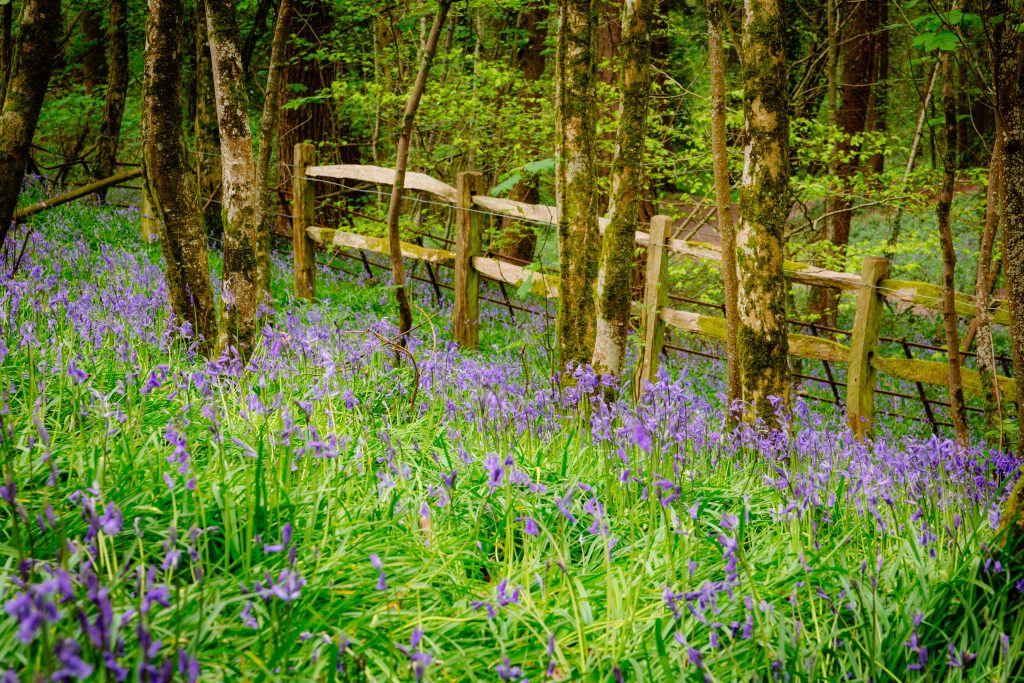 Adjoining Puddletown Forest (see above), Thornecombe Woods is a lovely local nature reserve with strong ties to the famous Dorset writer, Thomas Hardy.
Hardy's Cottage, the author's birthplace, sits right on the edge of the woods. It's managed by the National Trust and is open as a museum. Hardy wrote several of his first novels whilst living in this pretty, thatched-roof cottage, and the nearby Black Heath was the inspiration for his Egdon Heath. Today, the gorse and heather-clad heath is in restoration – and is home to a small herd of free-roaming Dartmoor ponies.
Rushy Pond, mentioned in Hardy's The Withered Arm, is home to an array of wildlife including newts, grass snakes, and dragonflies, as well as being a watering hole for the ponies and other local wildlife.
A well-preserved Roman road runs through the woodlands, a Scheduled Ancient Monument which once stretched from Dorchester to Badbury Rings (an Iron Age Hillfort near Blandford Forum).
2. Ashmore Wood, nr Blandford Forum
Parking: No designated parking onsite, park in the village.
Facilities: None
Don't Miss: The views of Cranborne Chase from nearby Spreadegle Hill.
Ashmore Wood sits within the stunning – and all-too-often-overlooked – Cranborne Chase Area of Oustanding Natural Beauty in northern Dorset.
This is ancient woodland is made up of mainly beech trees, as well as a mix of conifers. In spring, it's a good spot to see bluebells and other wildflowers including celandines, primroses, great mullein, and foxgloves. And in autumn, the beeches are glorious for golden autumnal colours.
Just up the road, you can also visit Fontmell and Melbury Downs. These chalk downlands are known for their colourful wildflowers, summertime butterflies, and incredible views of the Blackmore Vale.
3. Hethfelton Wood, Bovington
Parking: Small free parking area at the entrance (space for 4-5 cars only).
Facilities: None
Don't Miss: The area's butterflies in summer.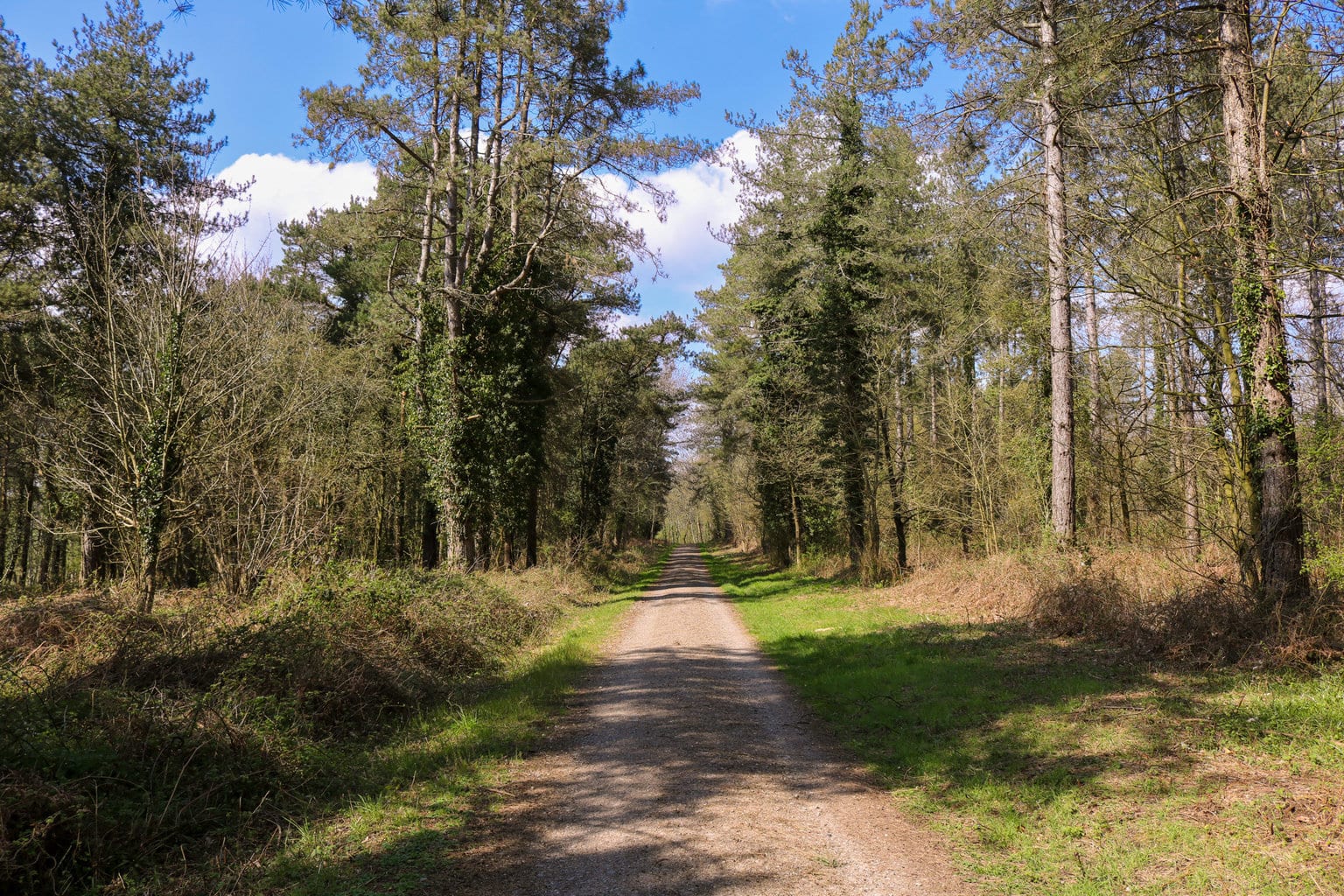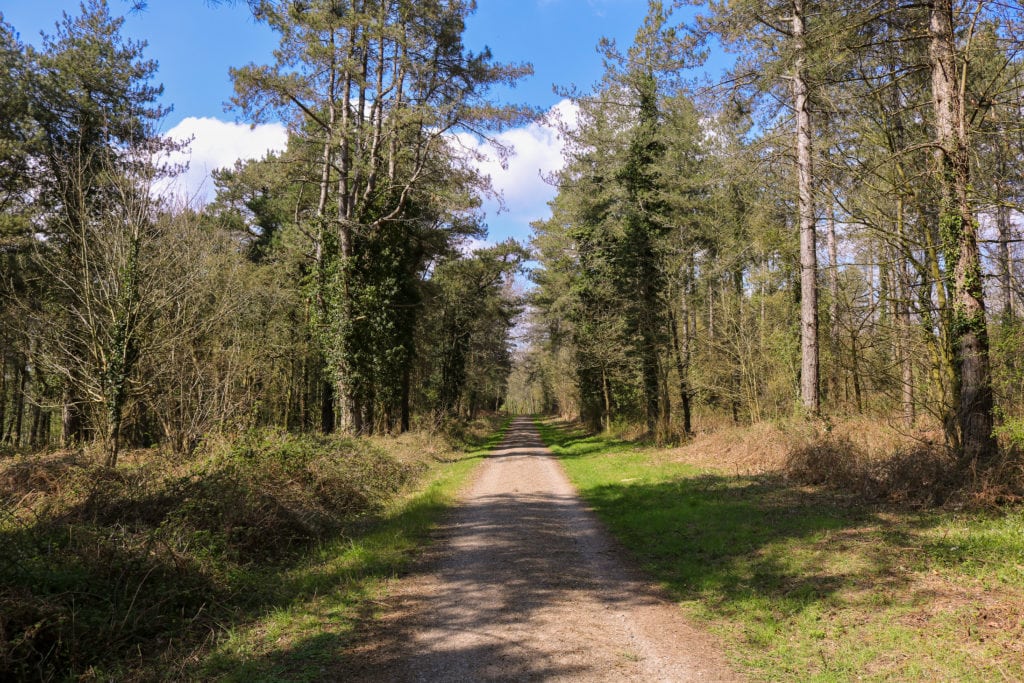 Hethfelton Wood is a small Forestry Commission site near Bovington – about five miles west of Wareham. Although there are many conifers, the Forestry Commission is working to restore areas of native broadleaf wood, allowing a good range of flowers and insects to thrive. Butterfly Conservation are monitoring the site to see the effects.
This is a bit of a hidden gem – a peaceful dog-walking spot for locals which is little known by visitors. If you're in the area, Hethfelton can be a great place for a very quiet walk in the woods.
4. Holway Woods, nr Shaftesbury
Parking: Very limited free parking at the quarry or lay-by
Facilities: None
Don't Miss: The views of South Somerset from the top of the hill.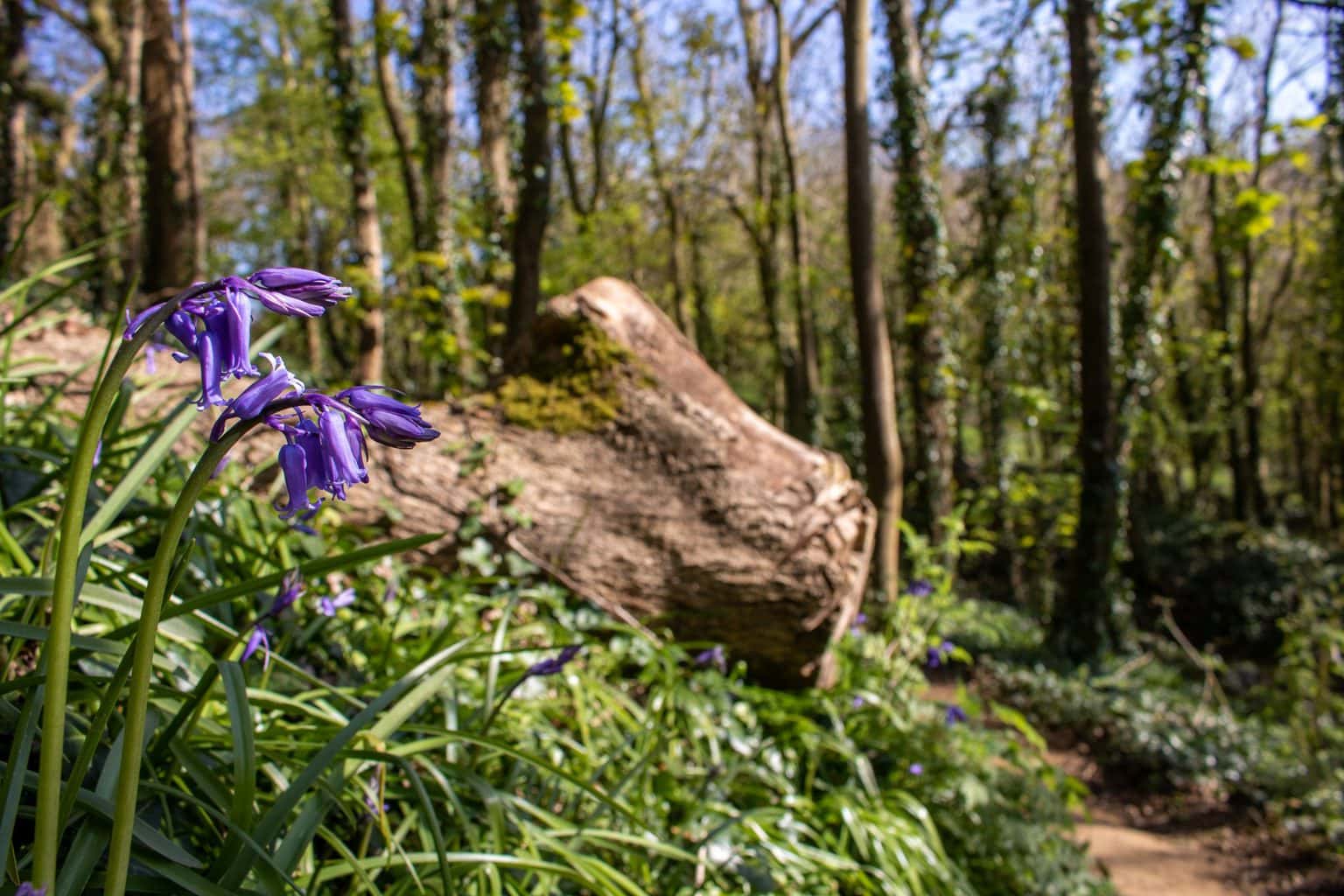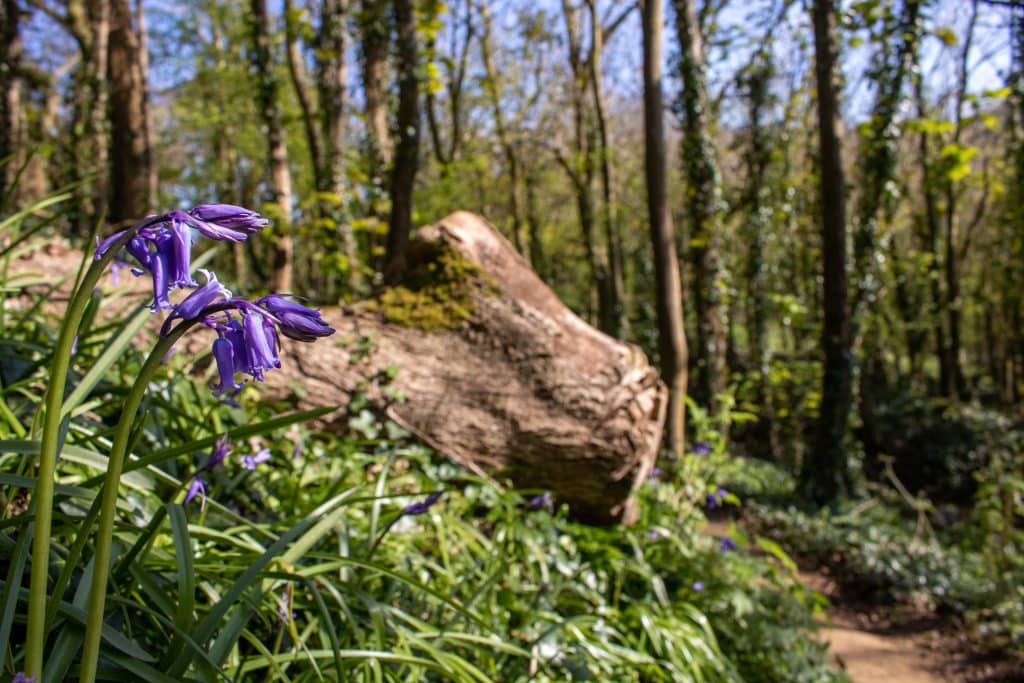 Another "hidden gem" on this list of Dorset forests is Holway Woods, a Wildlife Trust nature reserve near the Somerset border.
Sitting high on the Sherborne escarpment, the Wildlife Trust nature reserve offers some incredible views of South Somerset and the Glastonbury Tor. The woods are a mixture of both recently planted and mature woodland, scattered with twisted, old sweet chestnuts.
In spring, the woods are full of bluebells – as well as primroses and the non-native, very pretty, pink purslane. There's a great variety of birdlife here, with tawny owls, song thrushes, great spotted woodpeckers, treecreepers and nuthatches present all year, as well as several summertime migrants.
5. Duncliffe Wood, nr Sherborne
Parking: Free carpark just off New Lane
Facilities: None – nearest toilets at Shaftesbury Bell Street car park.
Don't Miss: Springtime wildflowers like the early purple orchid.
One of the oldest and largest woods in North Dorset, Duncliffe Wood is managed by the Woodland Trust. It's a very ancient woodland, and was mentioned in the Domesday Book. Today, it's also a Site of Nature Conservation Interest (SNCI). Wildlife includes roe deer, bats, countless bird varieties and over twenty species of butterfly.
The forest covers the twin summits of Duncliffe Hill, with wildflowers coating the slopes thickly during springtime. From the summit, you can enjoy excellent views of the surrounding Blackmore Vale.
Duncliffe Wood is said to have inspired Thomas Hardy to write The Woodlanders, while Duncliffe Hill is mentioned in his book Jude the Obscure.
Read More about Dorset
Are there any other great forests and woods that you love to visit in Dorset? Scroll down to share your tips in the comments!