Some posts on this site contain affiliate links. If you book or buy something through these links, I earn a small commission (at no extra cost to you). Take a look at my privacy policy for more information.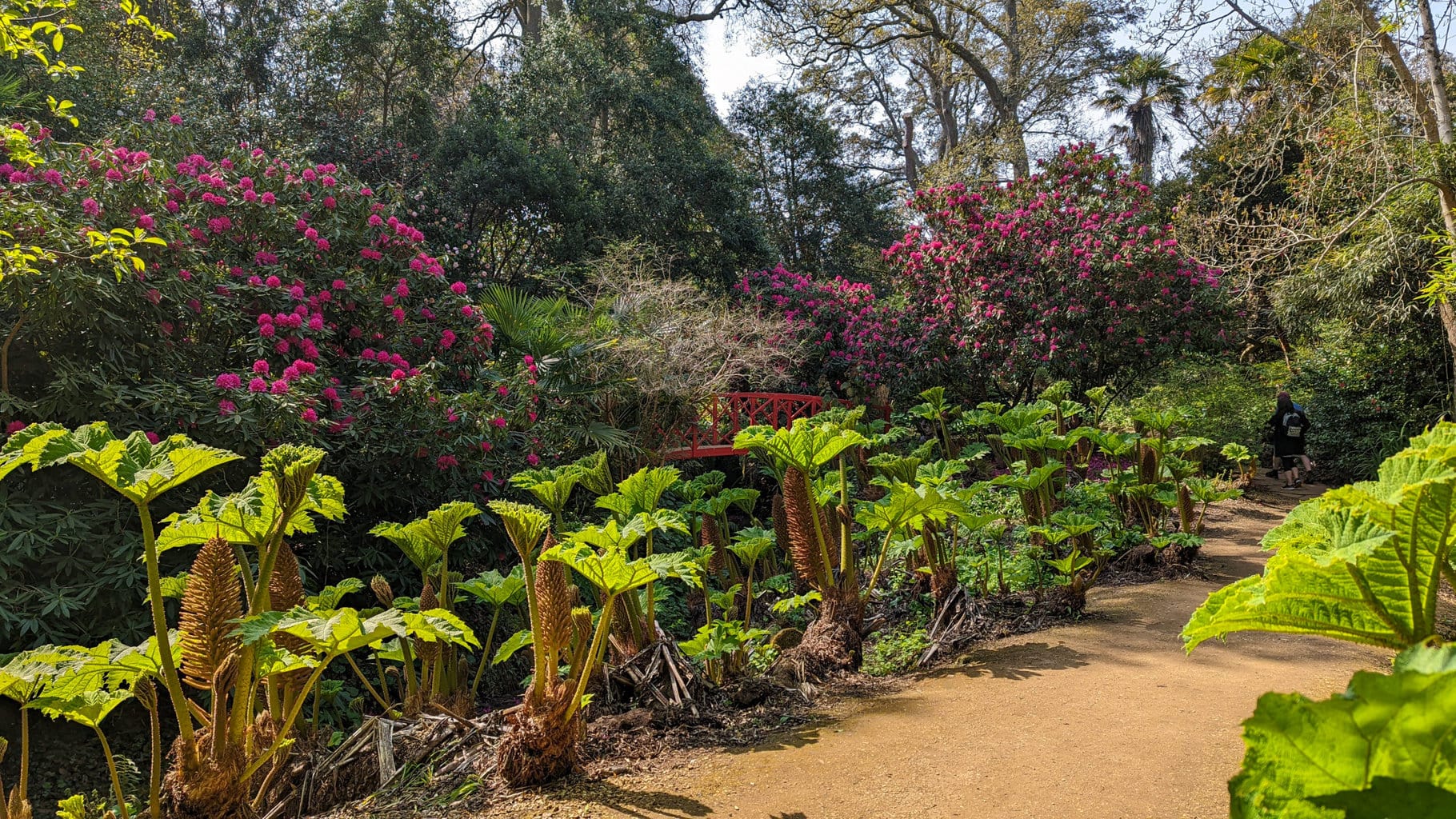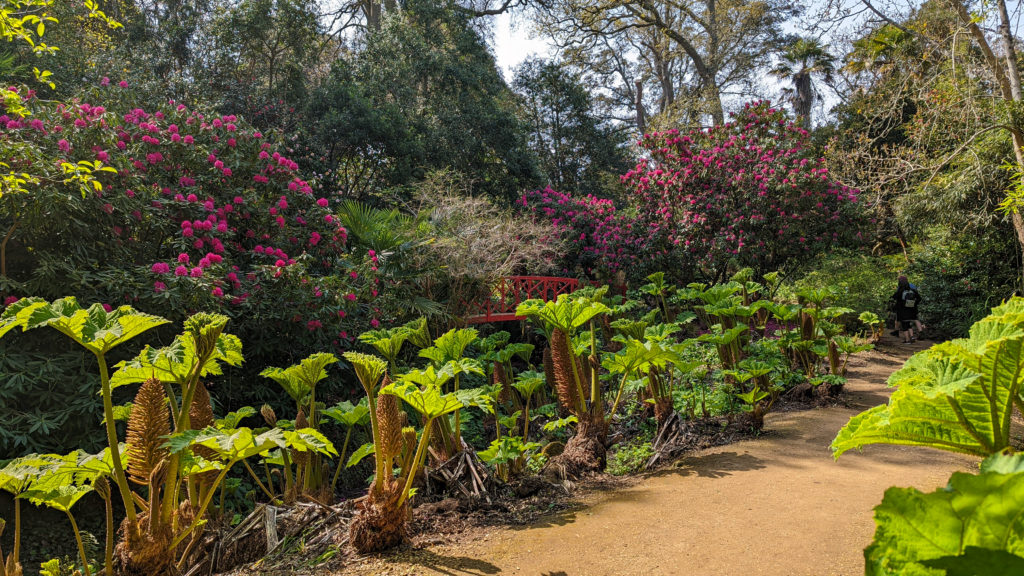 Our pick of the best gardens to visit in Dorset – from sprawling manor house estates to surprising subtropical paradises.
Dorset is renowned for its natural beauty and picturesque landscapes. With a wealth of gardens and parks, it offers a haven for nature enthusiasts, from tropical wonders to historic sites and artistic marvels.
Whether you seek peace and tranquillity or wish to explore a tapestry of colours and scents, these gardens provide an enchanting escape into nature's embrace. Plan your visit to Dorset and indulge in the breathtaking beauty that awaits you in these captivating gardens.
16 Gardens to Visit in Dorset
1. Abbotsbury Subtropical Gardens, Weymouth
Nestled in the heart of Abbotsbury village near Chesil Beach in Dorset, Abbotsbury Subtropical Gardens is a true gem. These stunning gardens date back to 1762, and boast a rare collection of exotic plants from all corners of the globe, from magnolias to camellias and more!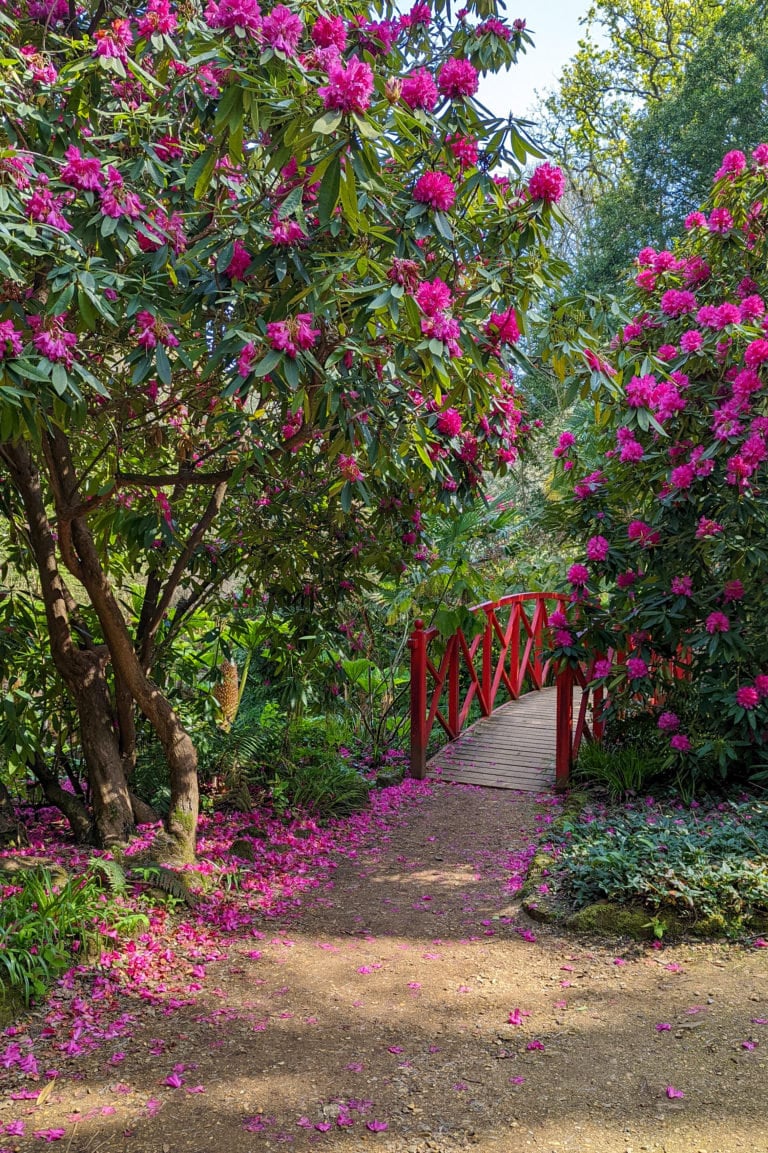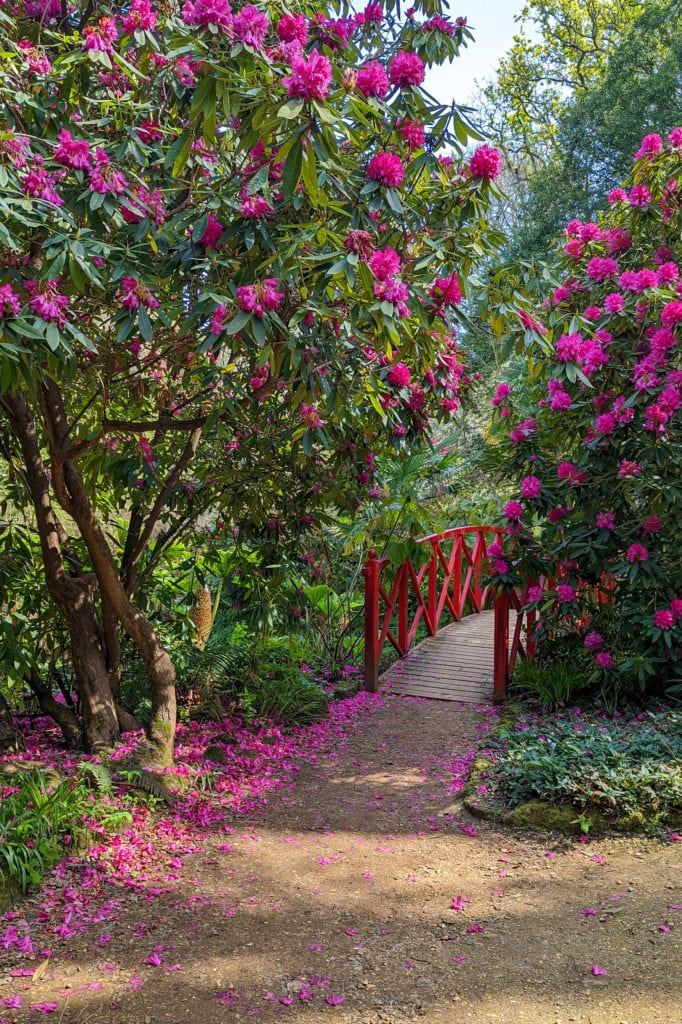 Stroll along meandering pathways discovering enchanting features such as woodland glades, tranquil lakes, and the Victorian Fernery. The Subtropical Gardens also offer breathtaking views of the Jurassic Coast, providing an unforgettable experience for visitors of all ages. This is one of my personal favourite gardens to visit in Dorset – every time I visit I always seem to discover something new!
Opening Times: 10am-5pm (last entry 4pm), every day.
Address: Bullers Way, DT3 4LA, Weymouth, Dorset, United Kingdom
2. Mapperton House and Gardens, Beaminster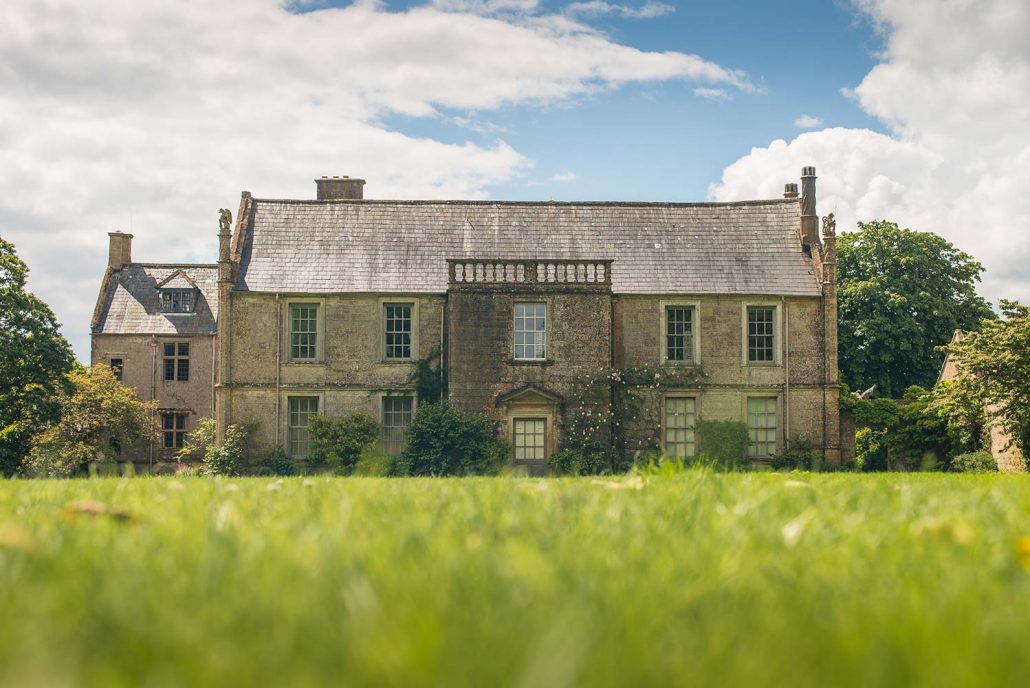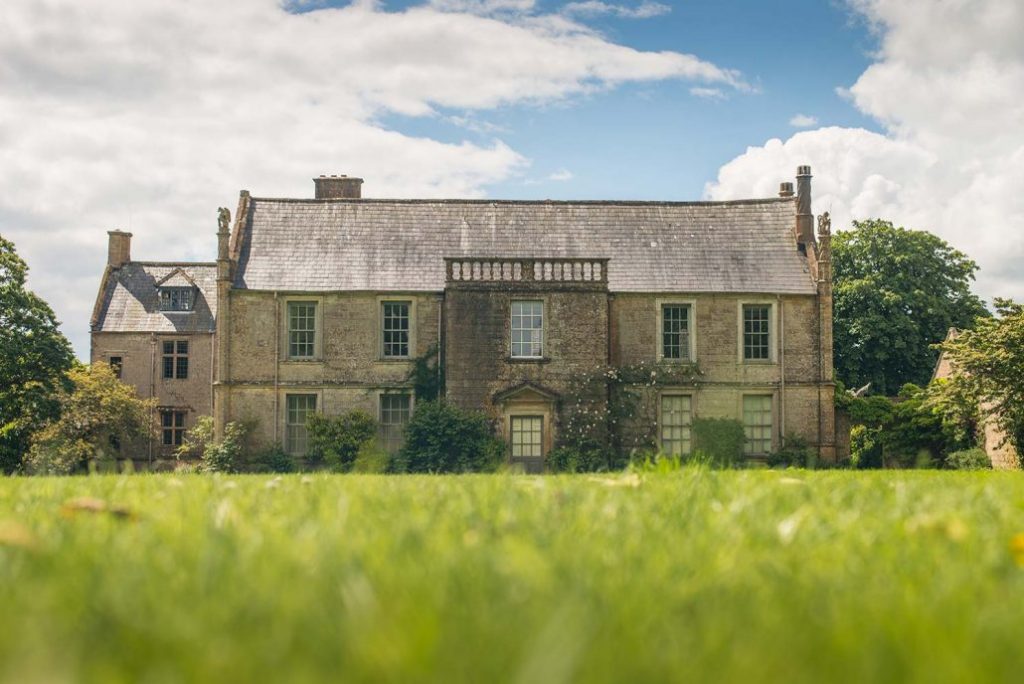 Mapperton Gardens, located near Beaminster, transports visitors into a romantic setting and a realm of timeless beauty. This award-winning Italianate garden, set within the grounds of the famed Mapperton House, features manicured lawns, vibrant flower borders, and an exquisite Orangery.
With its perfectly symmetrical design and stunning topiary, Mapperton Gardens has a sense of serenity and elegance, making it a popular destination for garden lovers and history enthusiasts alike. Visit their website for up-to-date information on events and tickets.
Opening times: 1 Mar-31 Oct 2023, open 11:00 – 17:00 daily excluding Friday and Saturday. Times may vary, see website for details.
Address: Mapperton Estate, Mapperton, Beaminster, Dorset DT8 3NR
3. Compton Acres, Poole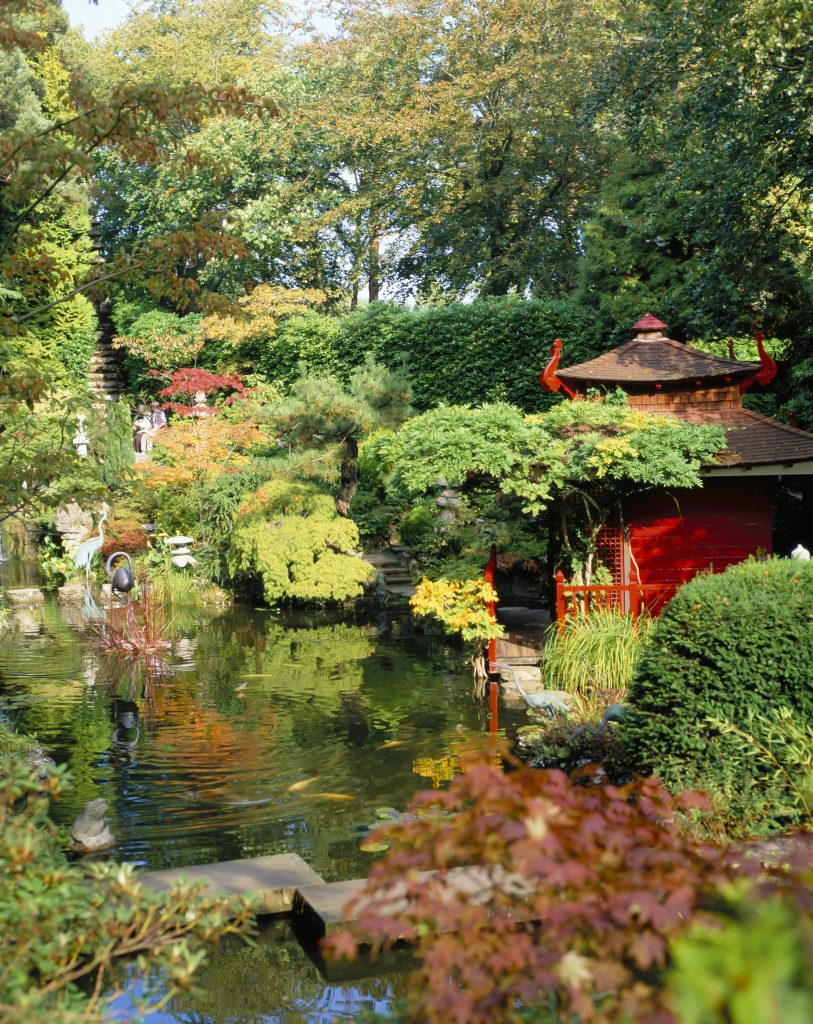 For those seeking a unique and exciting day out in nature, Compton Acres in Poole is an absolute must-visit. Spanning over 10 acres, this award-winning garden showcases a series of themed areas, each with its own distinct character.
Explore the tranquil Japanese Garden, with its authentic teahouse and calming water features, or wander through the vibrant colours of the Italian Garden. From the enchanting Wooded Valley to the majestic Palm Court, Compton Acres promises an unforgettable journey through nature's wonders. The site is also home to one of the largest rock gardens in the UK.
Summer Opening Hours: 10am – 4pm (last entry 4pm).
Address: Compton Acres, 164 Canford Cliffs Road, Poole Dorset, BH13 7ES
4. Kingston Lacy Gardens, Wimborne Minster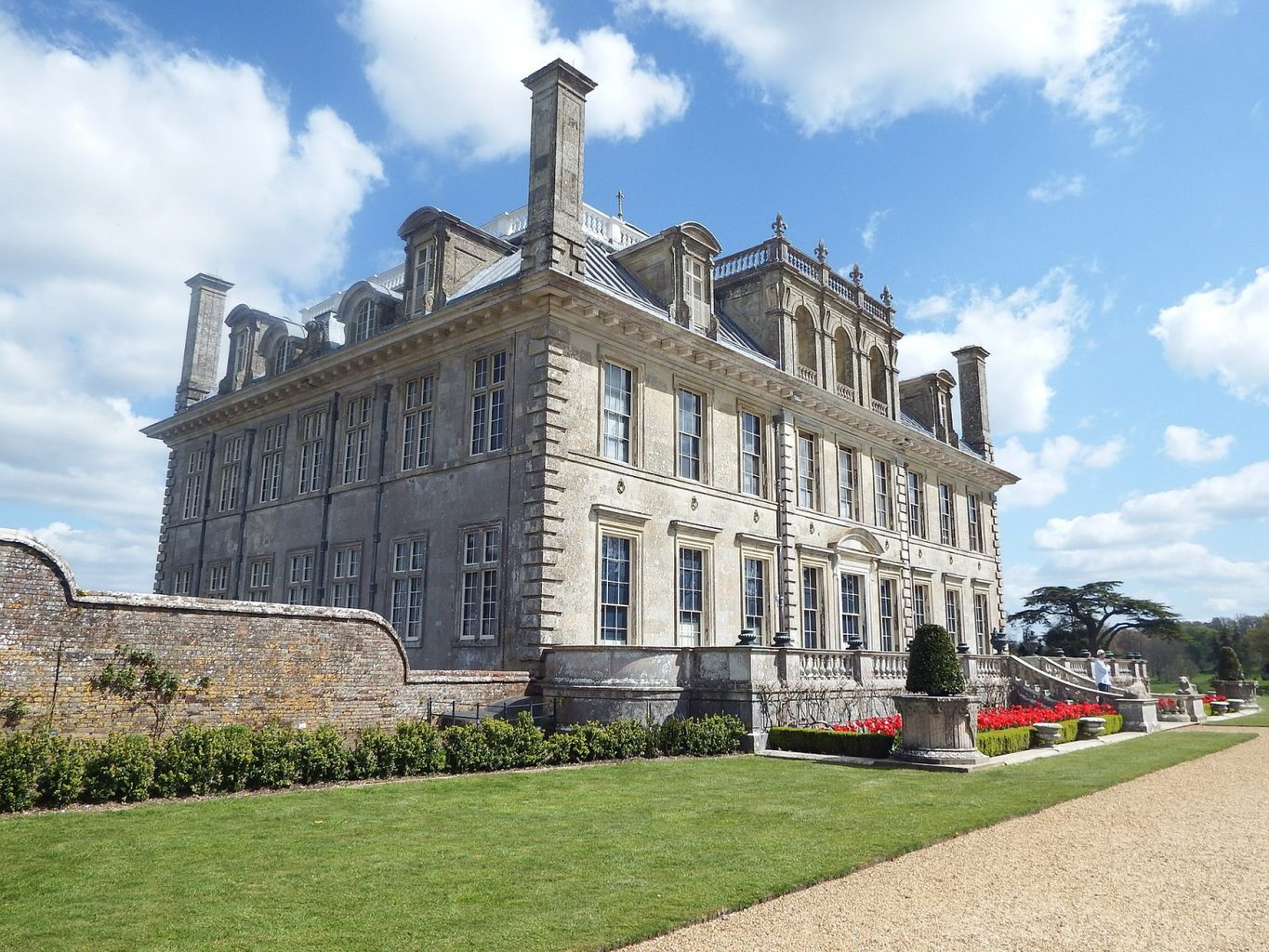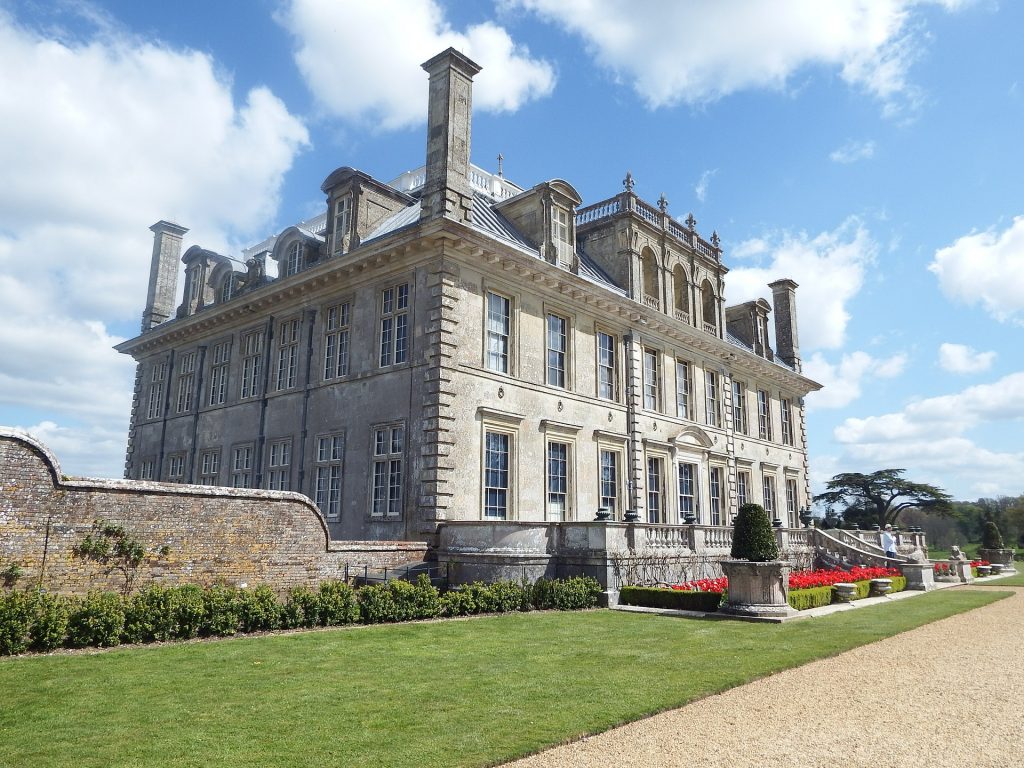 Situated near Wimborne Minster, the gardens at Kingston Lacy offer a glimpse into the past and showcase timeless elegance. This 17th-century Italianate country mansion, owned by the National Trust, boasts extensive gardens with a rich history, featuring magnificent specimen trees, colourful herbaceous borders, and a beautiful Japanese Garden.
Embark on a leisurely stroll through the parkland, discover hidden corners, and marvel at the meticulous attention to detail that has preserved the gardens' splendor throughout the centuries.
Opening times: 11:00 am – 3:30 pm. See National Trust website for exact dates/times.
Address: Wimborne Minster, Dorset, BH21 4EA
5. Thomas Hardy Cottage & Garden, Dorchester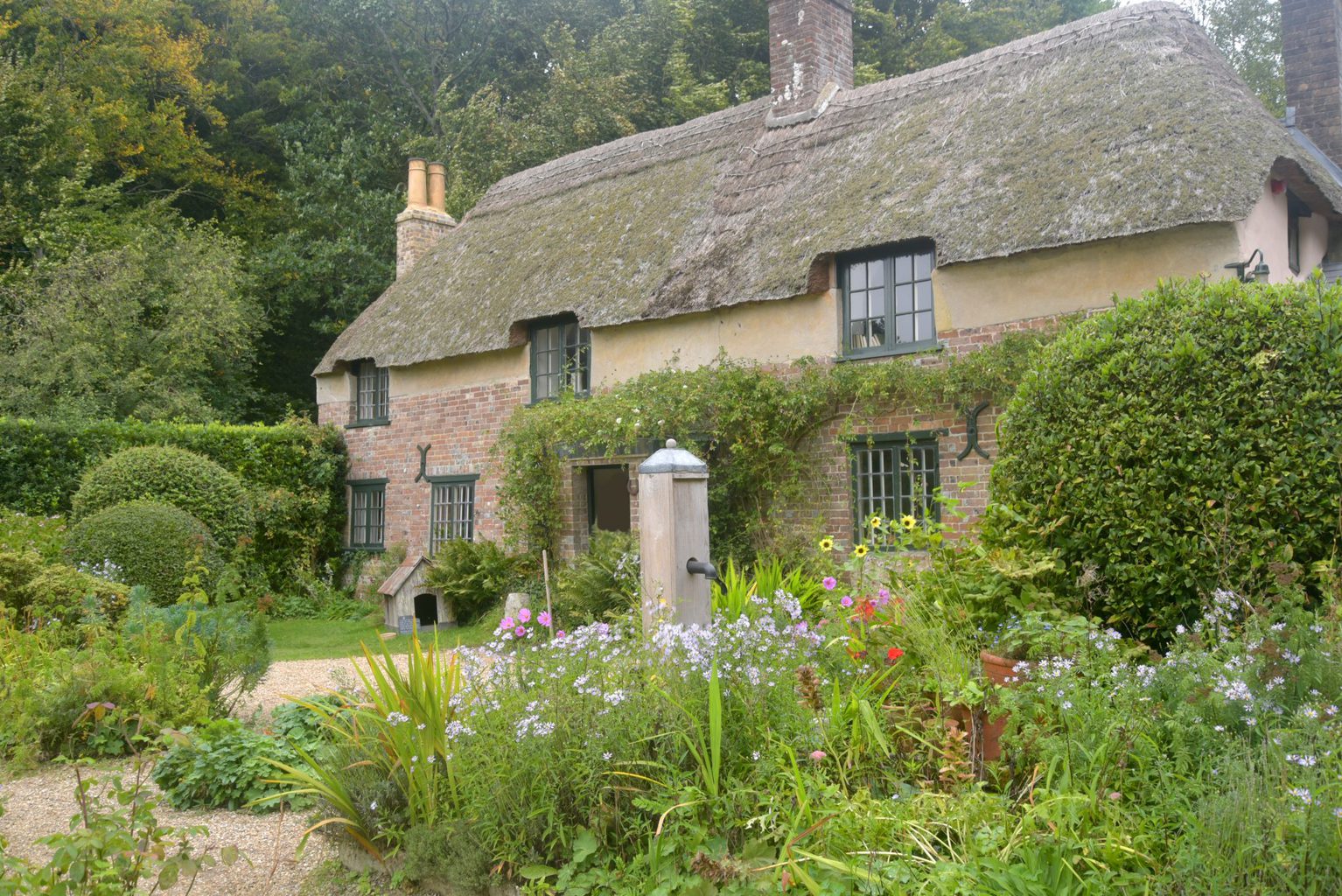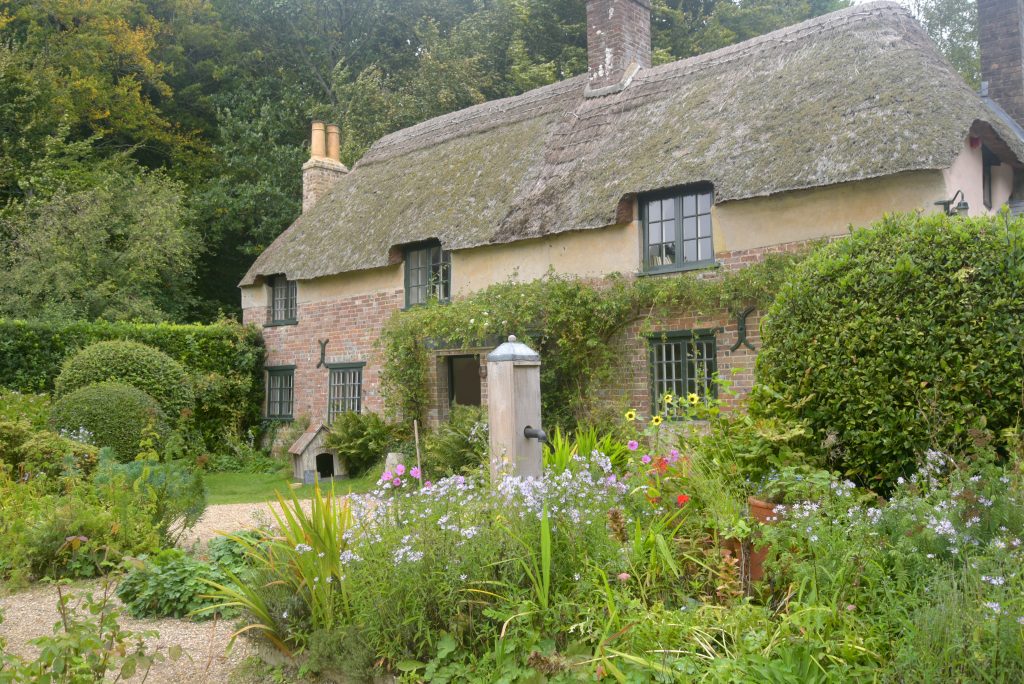 Immerse Yourself in Literary History in the gardens surrounding Thomas Hardy's Cottage – just outside the county town of Dorchester. Tucked away amidst woodland in the Dorset countryside, Thomas Hardy's Cottage Garden is a hidden treasure, offering a delightful escape into the author's early years and the inspiration that fueled his renowned works.
Spread across approximately 1/3 acre, this charming garden is meticulously designed, featuring winding paths, vibrant cottage flowers, and even a thriving vegetable patch. A visit to the Thomas Hardy Cottage Garden is best combined with a tour of the cottage, where you can further immerse yourself in the author's life and works.
Opening times: 10:00 – 16:00 daily, including Bank Holidays (see website for details as date/time may vary)
Address: Higher Bockhampton, near Dorchester, Dorset, DT2 8QJ
6. The Blue Pool, Wareham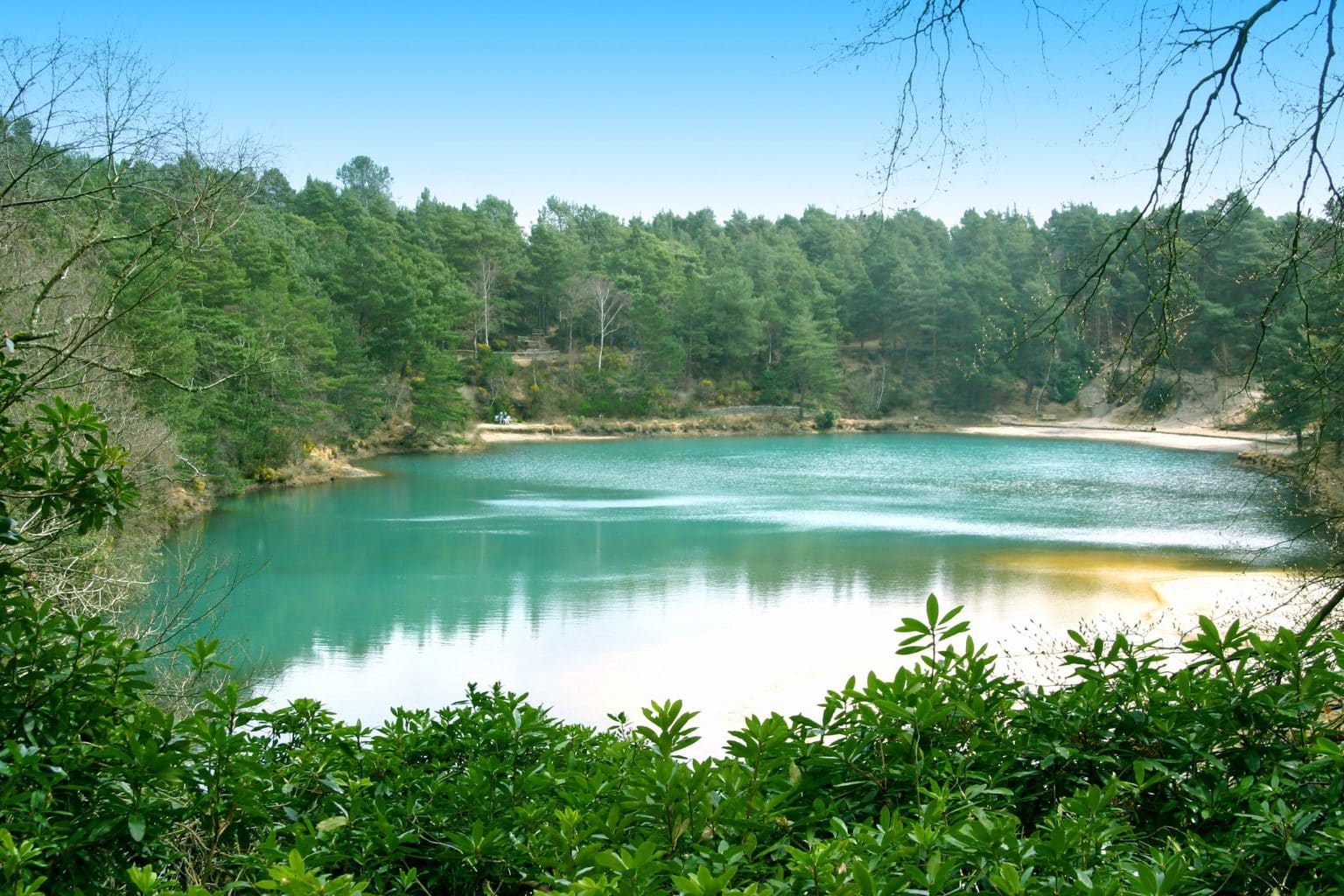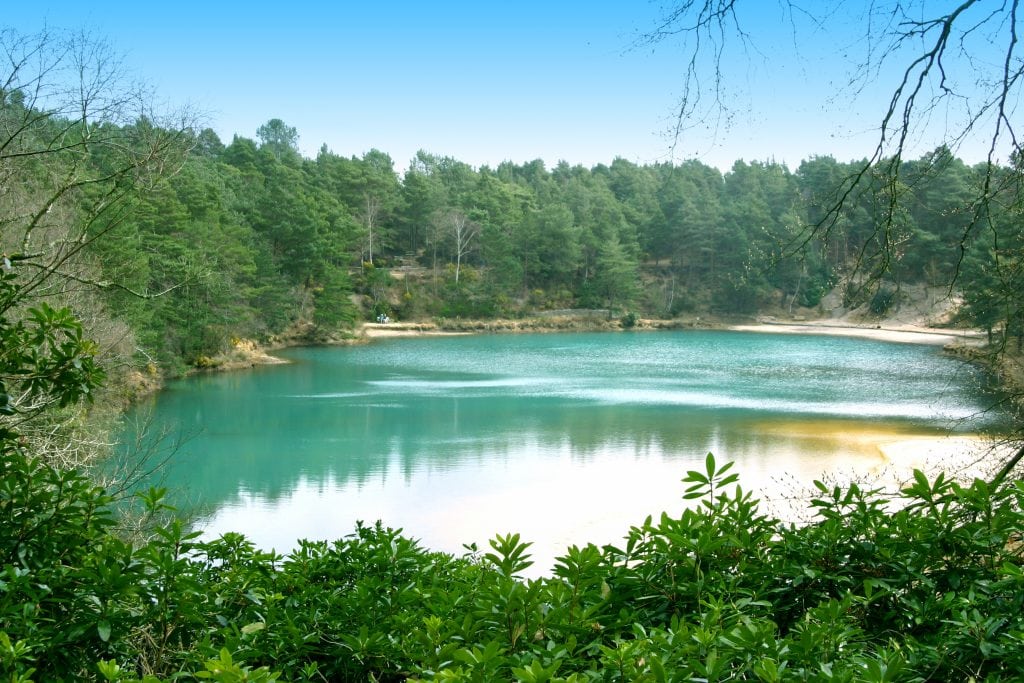 The Blue Pool Nature Reserve & Tearooms, part of the historic Furzebrook Estate, has a rich history dating back nearly 400 years. The Tearooms, established in 1935, have been welcoming visitors for almost a century.
The renowned colour-changing phenomenon of the Blue Pool's waters adds to its historical and scientific significance, now designated as a Site of Special Scientific Interest. Whilst it's not a garden in a traditional sense, it is surrounded by heaps of British fauna, as well as rhododendrons and azaleas.
Opening times: open daily 9:30 – 5:30 pm.
Address: Furzebrook Rd, Nr Wareham, Dorset BH20 5AR
7. Cranborne Manor and Gardens, Wimborne
Nestled in the scenic Dorset countryside, Cranborne Manor Gardens offers a delightful oasis surrounding the ancient Cranborne Manor House.
The courtyard features a stunning steel water-lily sculpture by Angela Connor, while the walled garden delights with vibrant flowers and a charming orchard. The garden also features a picturesque rose garden and a flourishing vegetable garden, evoking a truly enchanting atmosphere.
Opening times: open every Wednesday from 10:00 am between Spring and Autumn, see website as dates/times may vary.
Address: 1 Church St, Cranborne, Wimborne BH21 5PY
8. Athelhampton House and Garden, Dorchester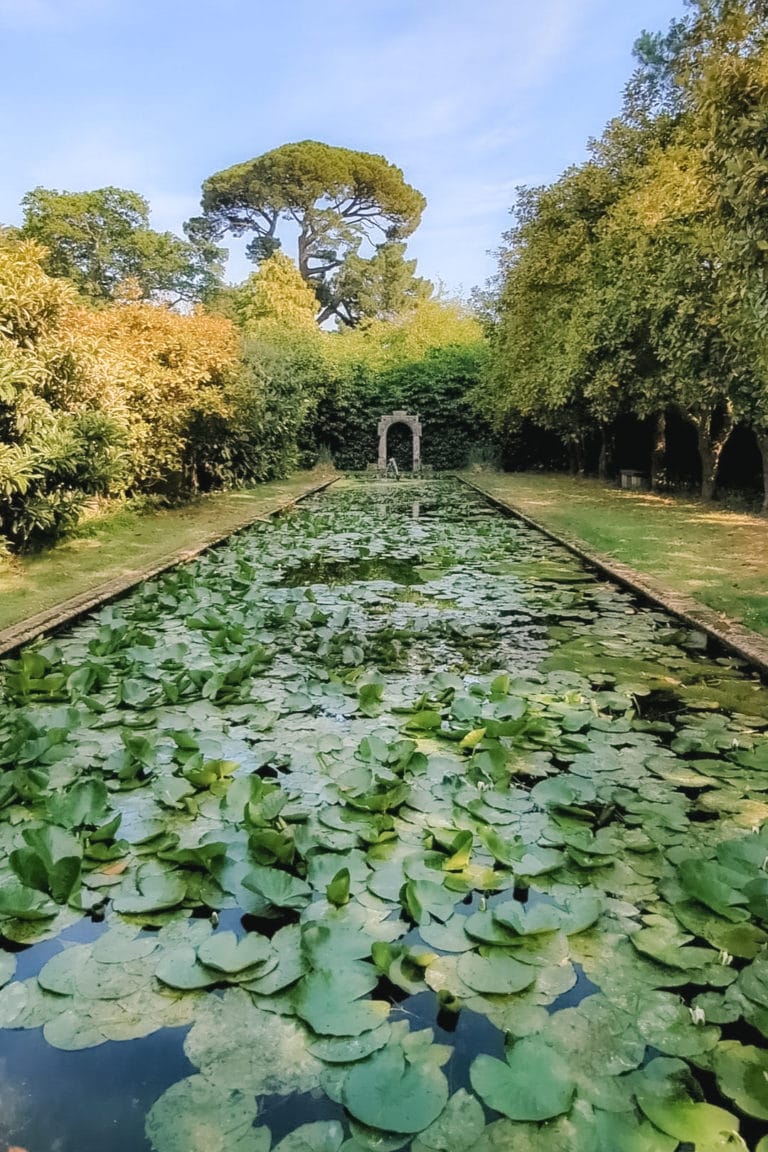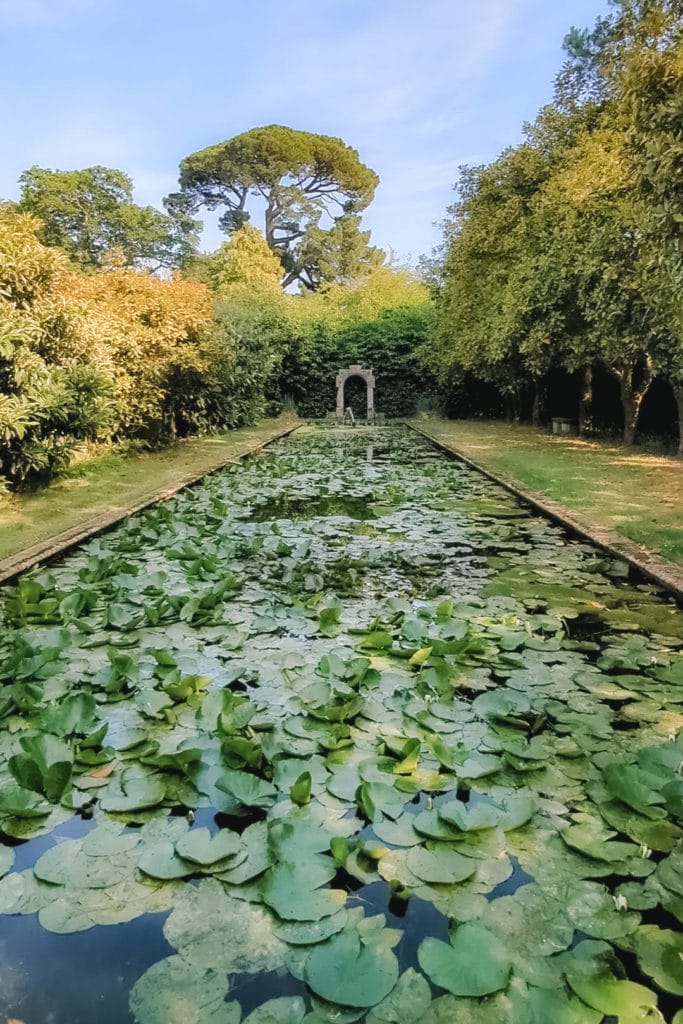 Designed by Alfred Cart de Lafontaine in 1891, the formal gardens at Athelhampton House boast four Elizabethan-style Ham stone courts, complete with ponds and a charming canal.
Throughout the seasons, the gardens showcase a stunning array of natural beauty, from snowdrops and narcissi in spring to roses and subtropical plants in summer. Don't miss the opportunity to explore the historic house, renowned for its Tudor architecture, including the magnificent Great Hall.
Opening times: seven days a week, 10am to 5pm during high season, 10am to 4pm in low season (November to February).
Address: Athelhampton Road, Athelhampton, Puddletown, Dorchester DT2 7LG
9. Careys Secret Garden, Wareham
This idyllic walled Victorian garden had been left wild and untouched for over four decades until its rediscovery in 2019. Since then, Careys Secret Garden has undergone extensive restoration with a strong emphasis on regeneration, rewilding, permaculture, and sustainability.
Visitors are invited to explore the various sections of the garden, including the Arid Garden, Rose Garden, Food Forest, Veggie Patches and more. The garden also collaborates with the local restaurant, the Salt Pig, which serves refreshments and vegetarian dishes from the Victorian potato store on-site.
Opening times: Thursdays, Fridays and Saturdays between 10:00 – 4:00 pm (last entry 3:00 pm).
Address: Garden Wood, Wareham BH20 7PG
10. Forde Abbey and Gardens, Chard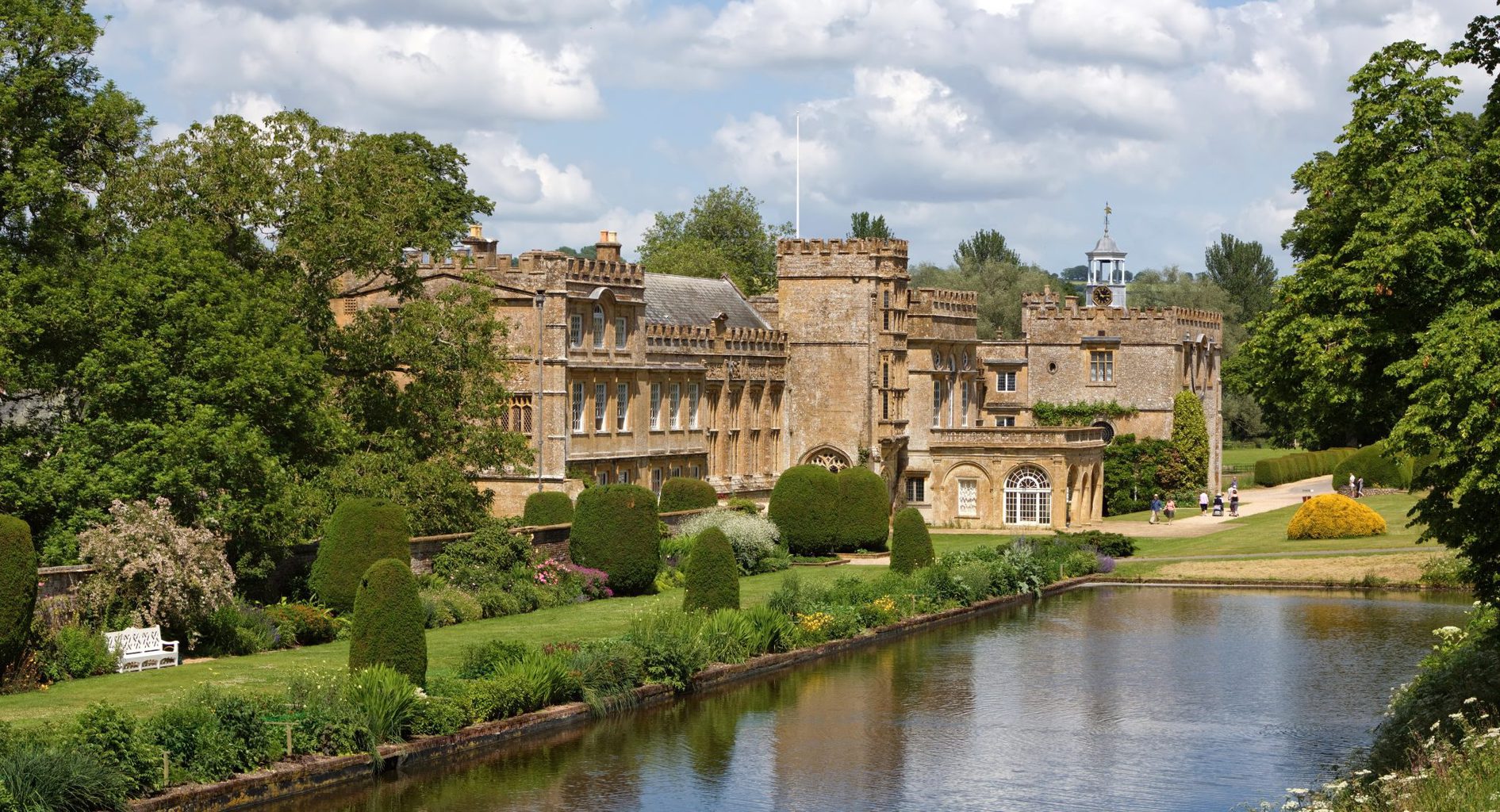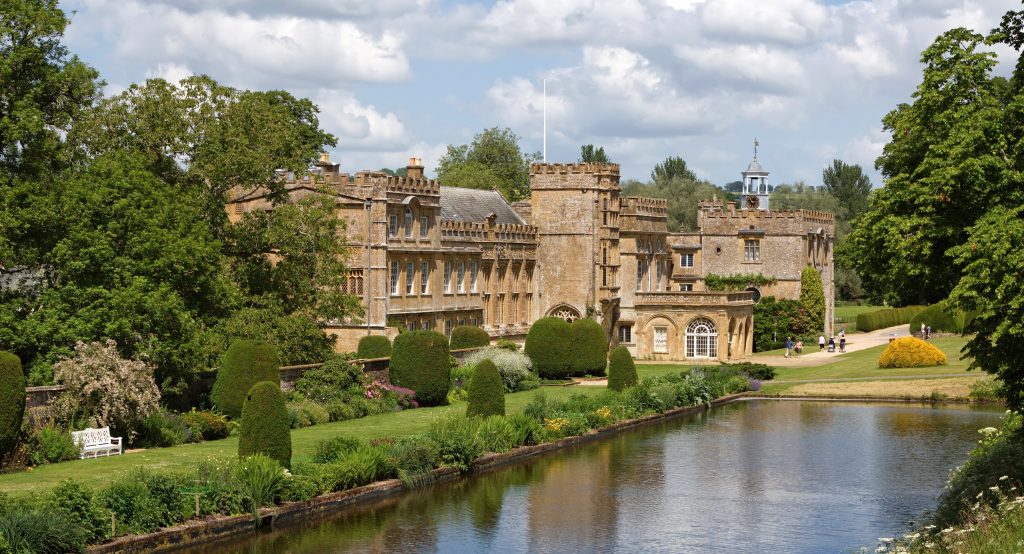 Surrounding a historic 12th-century Abbey, this garden is hailed as one of Britain's finest and offers a breathtaking experience throughout the seasons. With a rich history dating back almost 900 years, Forde Abbey Gardens has evolved over time and showcases a captivating array of flora.
From enchanting displays of snowdrops and crocuses in February to vibrant daffodils and tulips in spring, the garden transforms with each passing season. Don't miss the impressive canal pond, home to diverse wildlife, and the highest-powered fountain in England!
Opening times: Open Daily from 1st of March – 31st of October, from 10:30AM – 5:00PM (last entry at 4:00PM).
Address: Forde Abbey House and Gardens, Chard, TA20 4LU.
11. Minterne Garden, Dorchester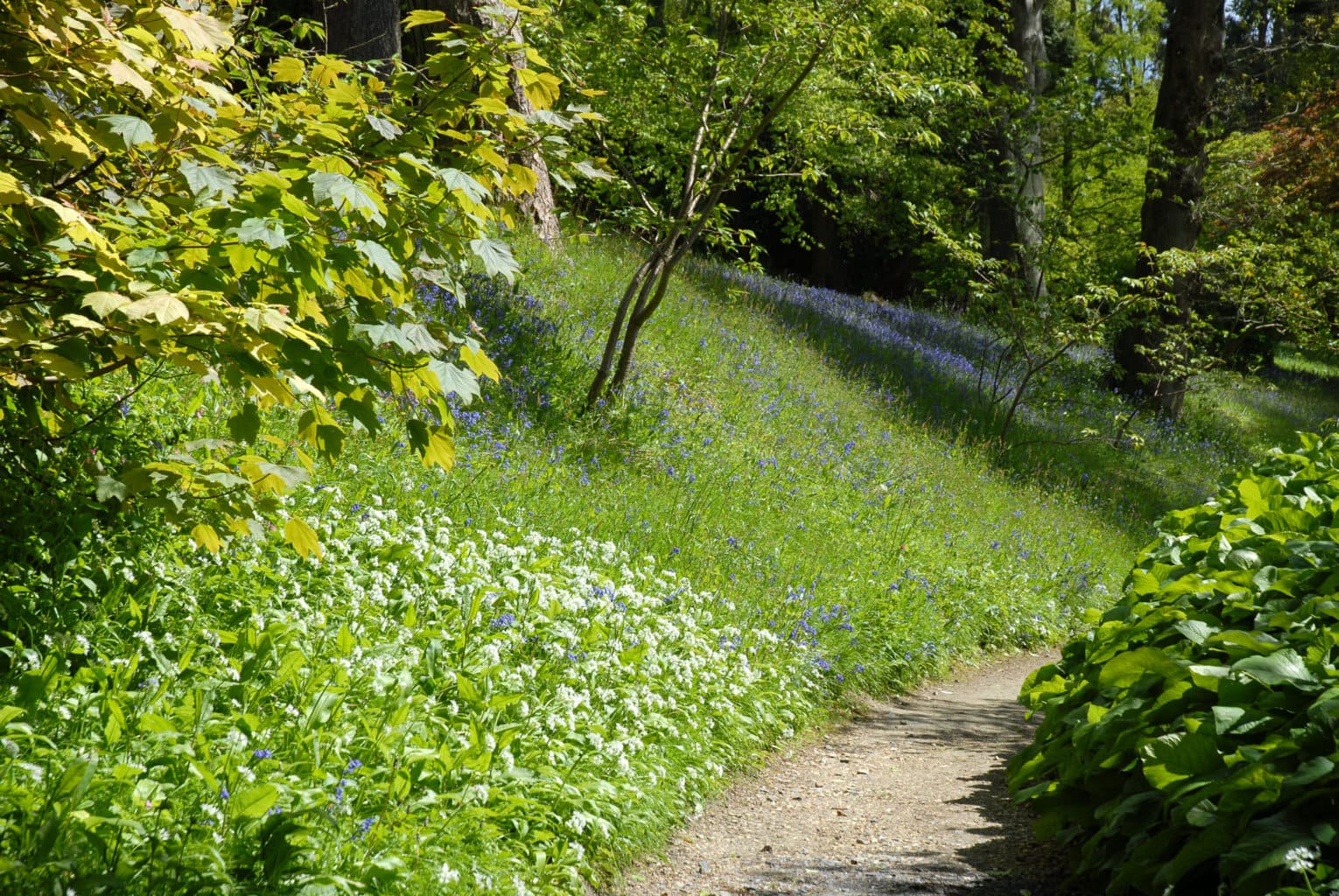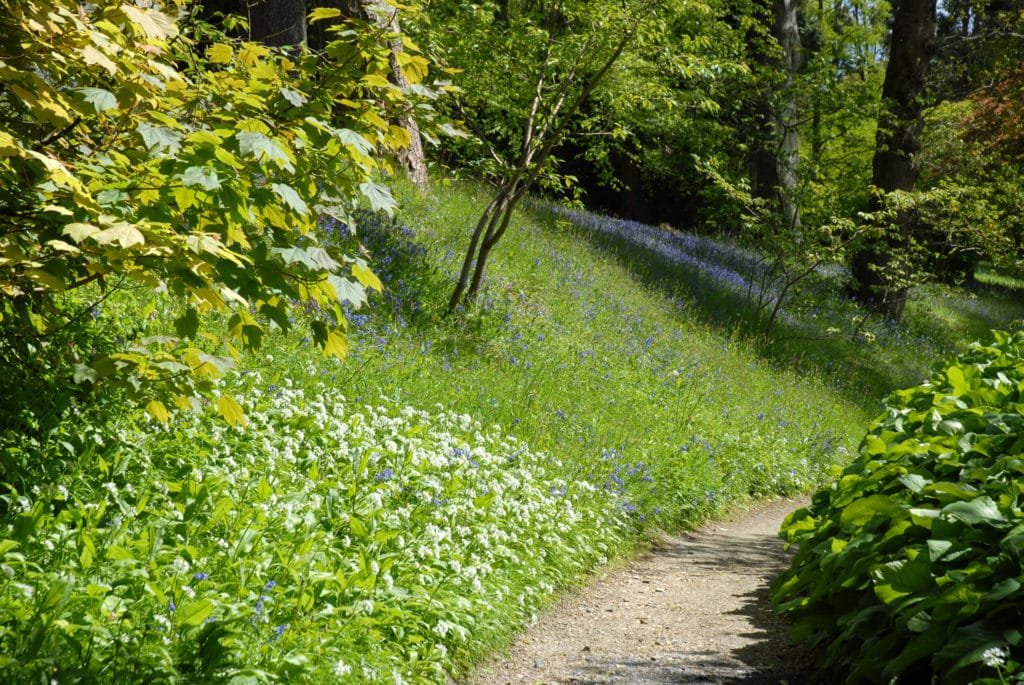 Minterne Garden, nestled in the serene Dorset countryside, is a hidden treasure waiting to be discovered. Spanning 20 acres, these gardens offer a tranquil escape in nature. Many of the plants found here were collected by adventurous plant hunters who explored the world between 1850 and 1950. There is plenty to see with each season, from magnolias to charming ducks on the small lakes and cascades.
Opening times: February 1st– 5th November 2023, Daily, 10.00am – 6.00pm (last entry at 5.00pm).
Address: Minterne Magna, Dorchester DT2 7AU
12. Sherborne Castle and Gardens, Sherborne
The historic estate at Sherborne Castle boasts 42 acres of picturesque English Landscape Gardens, offering a serene environment to wander and enjoy the breathtaking views. Embark on walks around the serene lake, where you'll encounter notable garden features such as Raleigh's Seat, The Cascade, and the newly constructed Fossil House.
No matter the season, the gardens delight with vibrant displays, from spring's carpet of colourful bulbs to the dazzling hues of autumn reflected in the tranquil lake.
Opening times: April – October, 10:00 am – 5:00 pm (last entry at 4:00 pm).
Address: Sherborne Castle, New Road, Sherborne, Dorset DT9 5NR
13. Corfe Castle Model Village & Gardens, Wareham
Nestled in an acre of meticulously landscaped gardens, enjoy an array of attractions for the whole family at Corfe Castle Model Village. From Giant Games, a Croquet lawn, an enchanting Enchanted fairy garden, and a Wildlife garden. Exploring these magnificent grounds makes for the perfect day out in Dorset.
Opening times: Feb – Nov, daily between 10:00 am – 15:30 pm
Address: The Square, Corfe Castle, Wareham BH20 5EZ
14. Bennetts Water Gardens, Weymouth
This exceptional garden located on the renowned Jurassic Coast is managed by the third generation of a dedicated family. Bennetts Water Gardens occupies an expansive eight-acre expanse featuring serene lakes and an internationally acclaimed collection of lilies.
Central to the gardens is a picturesque Monet-inspired bridge. Prepare to be amazed as you witness a mesmerizing display of thousands of water lilies of 300 distinct varieties.
Opening times: Daily (except for Saturdays) between 10:00 – 16:00 pm.
Address: Putton Lane, Chickerell, Weymouth, Dorset DT3 4AF
15. The Walled Garden, Moreton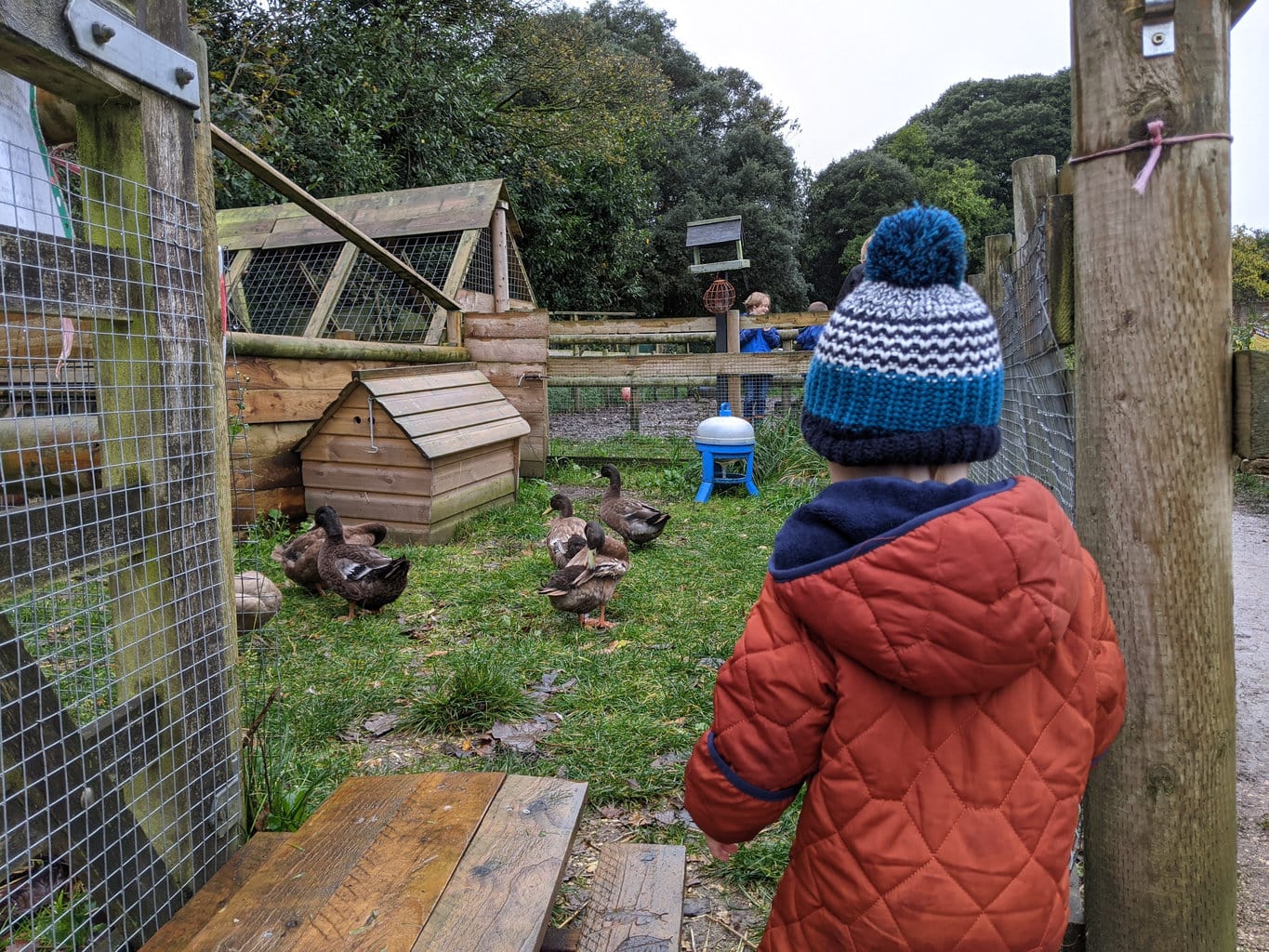 One of my personal favourite gardens to visit in Dorset is Moreton Walled Gardens in the tiny village of Moreton, near Dorchester. This beautiful five-acre landscaped formal garden has a sculpture trail, a picnic area, and a small play park. There are also some farm animals to discover such as pigs, ferrets, and free-roaming chickens. Plus there's a small plant shop where you can buy some really lovely garden decor and locally-grown plants.
The on-site Dovecote Cafe is absolutely lovely and does amazing cakes – don't miss it! They're an Employ My Ability employer, giving students with learning disabilities and Special Educational Needs & Disabilities (SEND) work experience to help them develop vital skills, expertise and confidence.
Opening times: Daily 9am-4:30pm
Address: The Walled Garden, Moreton, Dorchester, Dorset, DT2 8RG
16. Exbury Gardens & Steam Railway, Exbury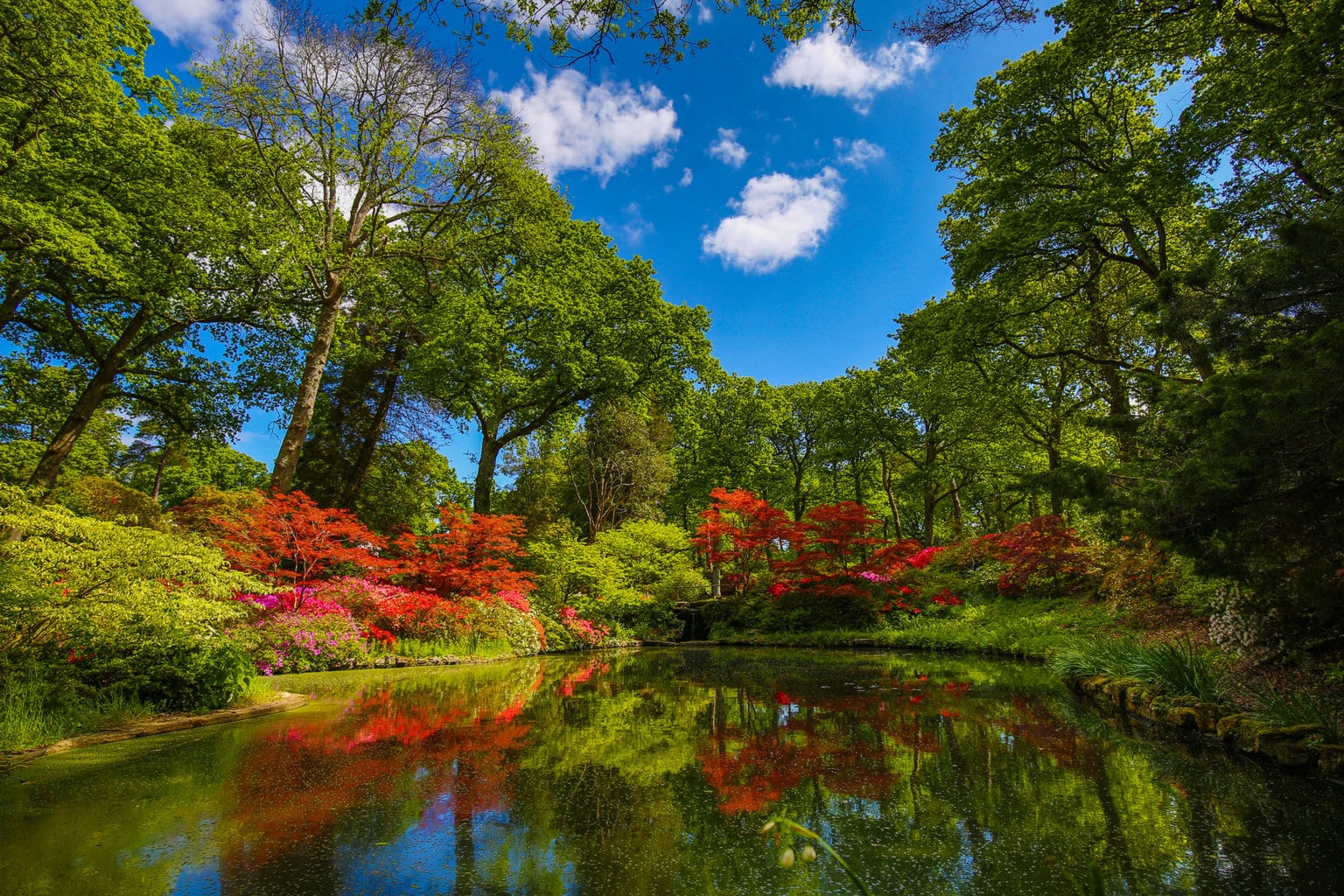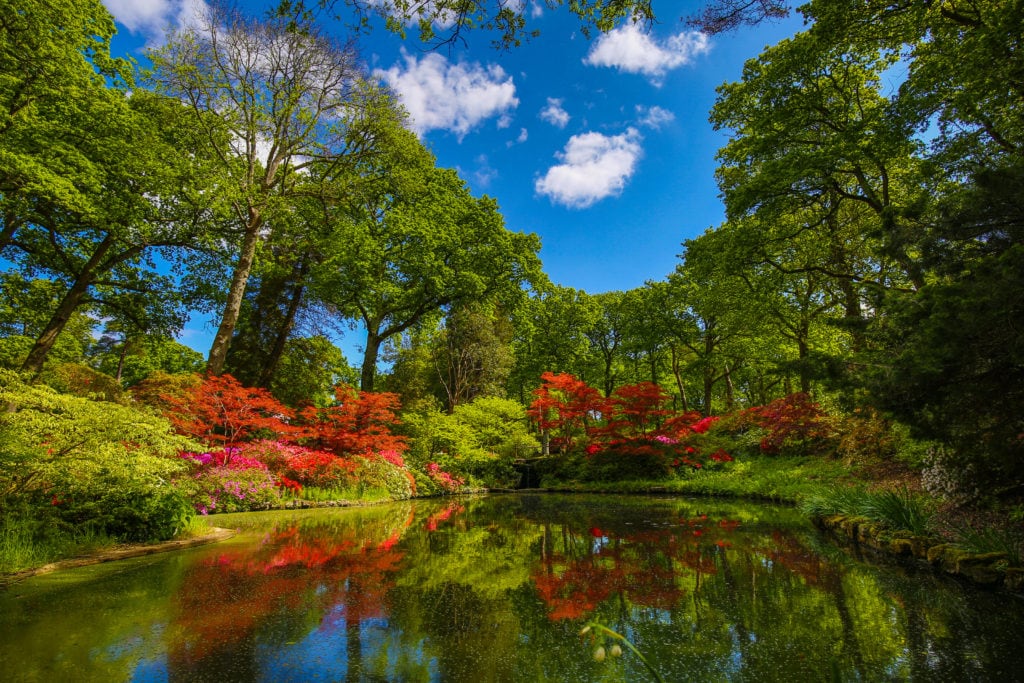 Exbury Gardens & Steam Railway is a magnificent combination of woodland, herbaceous, contemporary, and formal gardens. Although Exbury is actually just over the border in Hampshire, these stunning gardens are well worth the short trip from Dorset.
Nestled in a distinctive riverside setting, this enchanting site has exquisite gardens adorned with vibrant flowers. Theres also a steam railway that weaves through the grounds. The gardens also feature a restaurant, play area and much more for all the family to enjoy.
Opening times: March – October, daily between 10:00 – 17:00 pm.
Address: Summer Lane, Exbury, Hampshire SO45 1AZ
Map of Gardens in Dorset
Use the map below to find your nearest gardens to visit in Dorset – or plan your next floral-themed day out!
If you know of any more gardens in Dorset we should add to this list, please scroll down to leave a comment!