Some posts on this site contain affiliate links. If you book or buy something through these links, I earn a small commission (at no extra cost to you). Take a look at my privacy policy for more information.
Dorset has a vast number of stately homes to explore. Centuries-old castles, sprawling country manors, and ancient abbeys… you'll find them all dotted across the county's stunning countryside.
These Dorset stately homes, castles, and gardens are the perfect places to soak up a little local history. Ideal for whiling away a rainy afternoon, or for strolling through picturesque grounds and gardens in more pleasant weather.
Perhaps you want to browse the antique furniture, or explore the curios gathered from around the globe by eccentric collectors like the Russel-Cotes.
If you're looking for culture, history, and an insight into how the noble families of old once lived, the properties listed below make fantastic days out in Dorset. Enjoy…
Map of Dorset Stately Homes
11 Stately Homes to Visit in Dorset
Athelhampton House and Gardens, Dorchester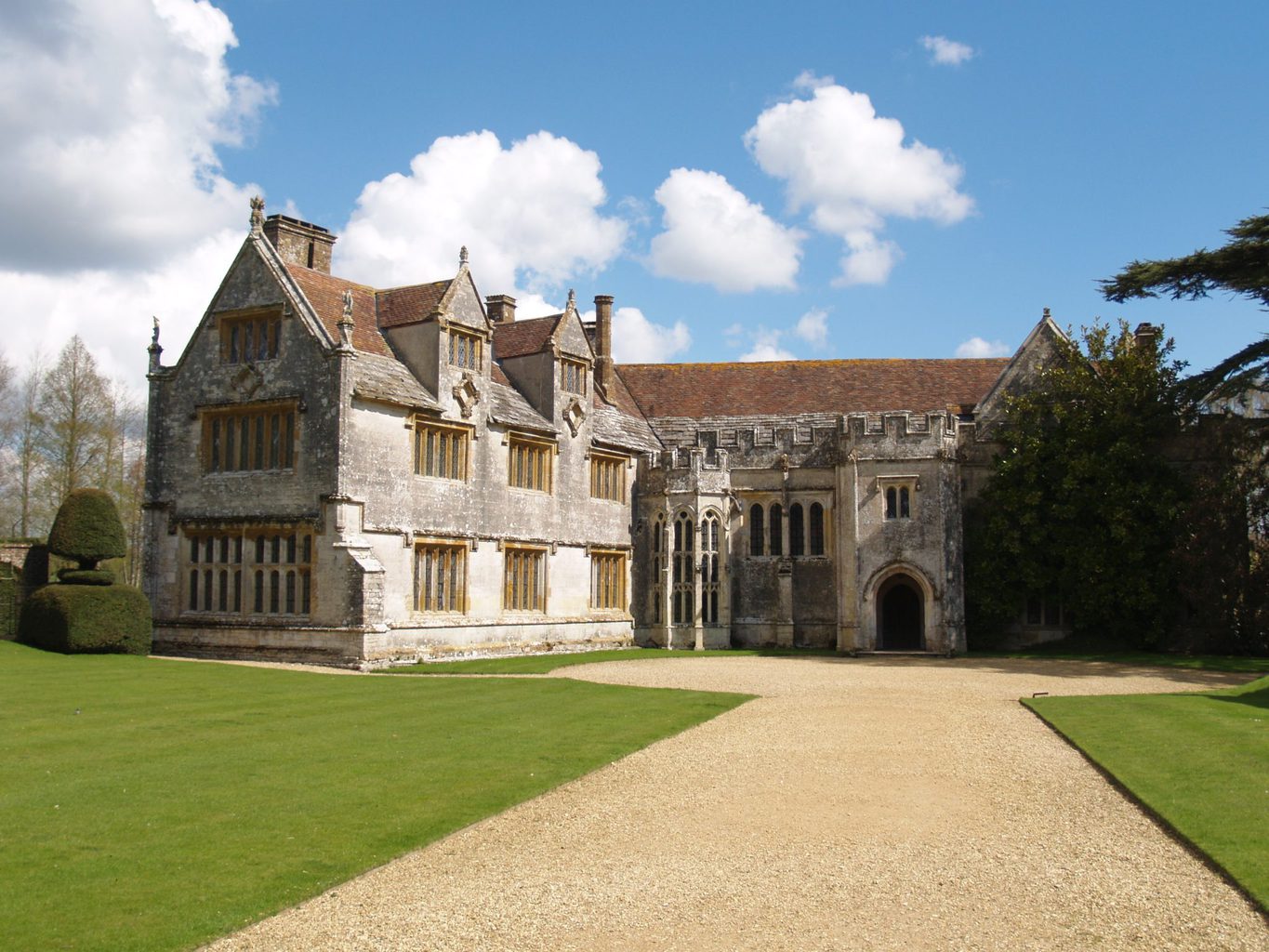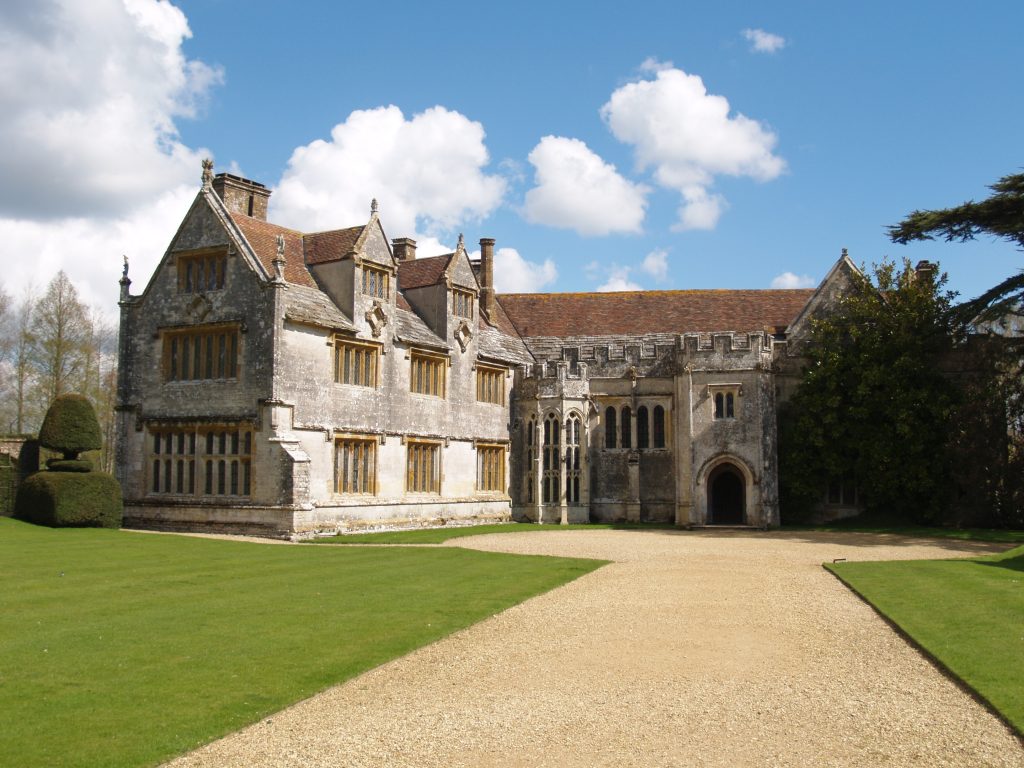 One of the finest Tudor manors in England, Athelhampton House and Gardens is a stunning stately home in the heart of Dorset. The site's history stretches back to before 1066, but the house as you see it today dates largely from the 15th century. The Great Hall was built in 1485, and remains mostly unchanged. Much of the hammer-beam roof, carved stonework, and stained glass are original.
With over 500 years of history, many incredible examples of English architecture, and tranquil Elizabethan-style gardens to explore, Athelhampton House makes a wonderful day out. There are two restaurants serving up top-notch homecooked food, as well as an elegant art-deco drawing room for afternoon tea. They also run regular events, such as fairs, themed days, and even ballet! There's always something special happening at Athelhampton, so check their site to see what's on.
Forde Abbey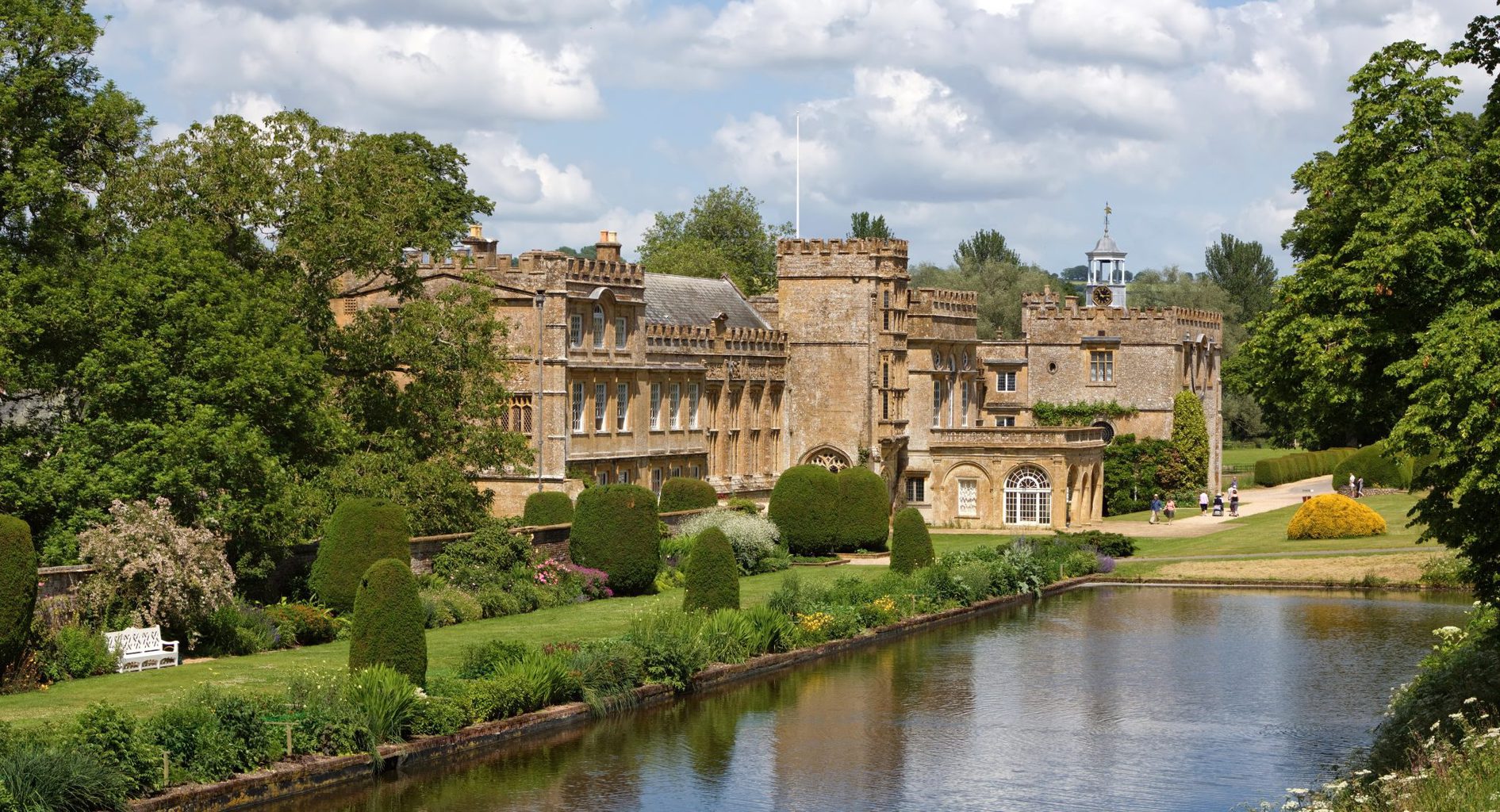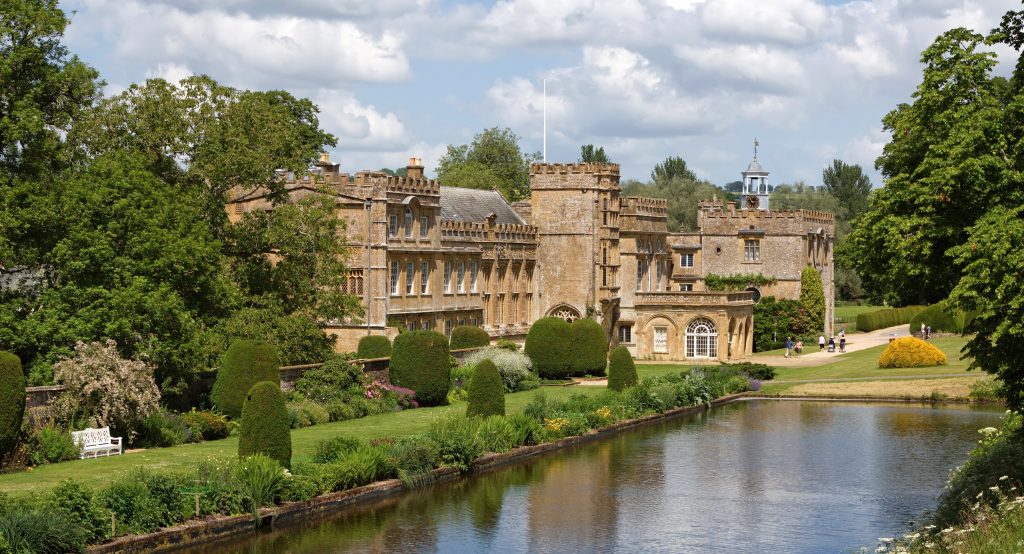 Forde Abbey is a former Cistercian monastery close to the border with Somerset, a short drive from the popular seaside town of Lyme Regis. Fans of period drama may recognise the property as the background star of the recent adaptation of Thomas Hardy's 'Far From the Madding Crowd' starring Carey Mulligan, Michael Sheen and Tom Sturridge. Set upon a 1,600-acre estate, the house boasts over 900 years of history, and much of the original medieval monastery is still preserved today.
The Gardens at Forde Abbey are well-known for their exceptional beauty, and were nominated for the Historic Houses 'Garden of the Year' award in 2019. Here you can see the highest powered water fountain in the country, as well as a 19th-century walled garden, shrubberies, and the colourful Bog Garden. Forde Abbey also runs a great programme of events throughout the year, so check the website to see what's on during your visit.
Highcliffe Castle, Christchurch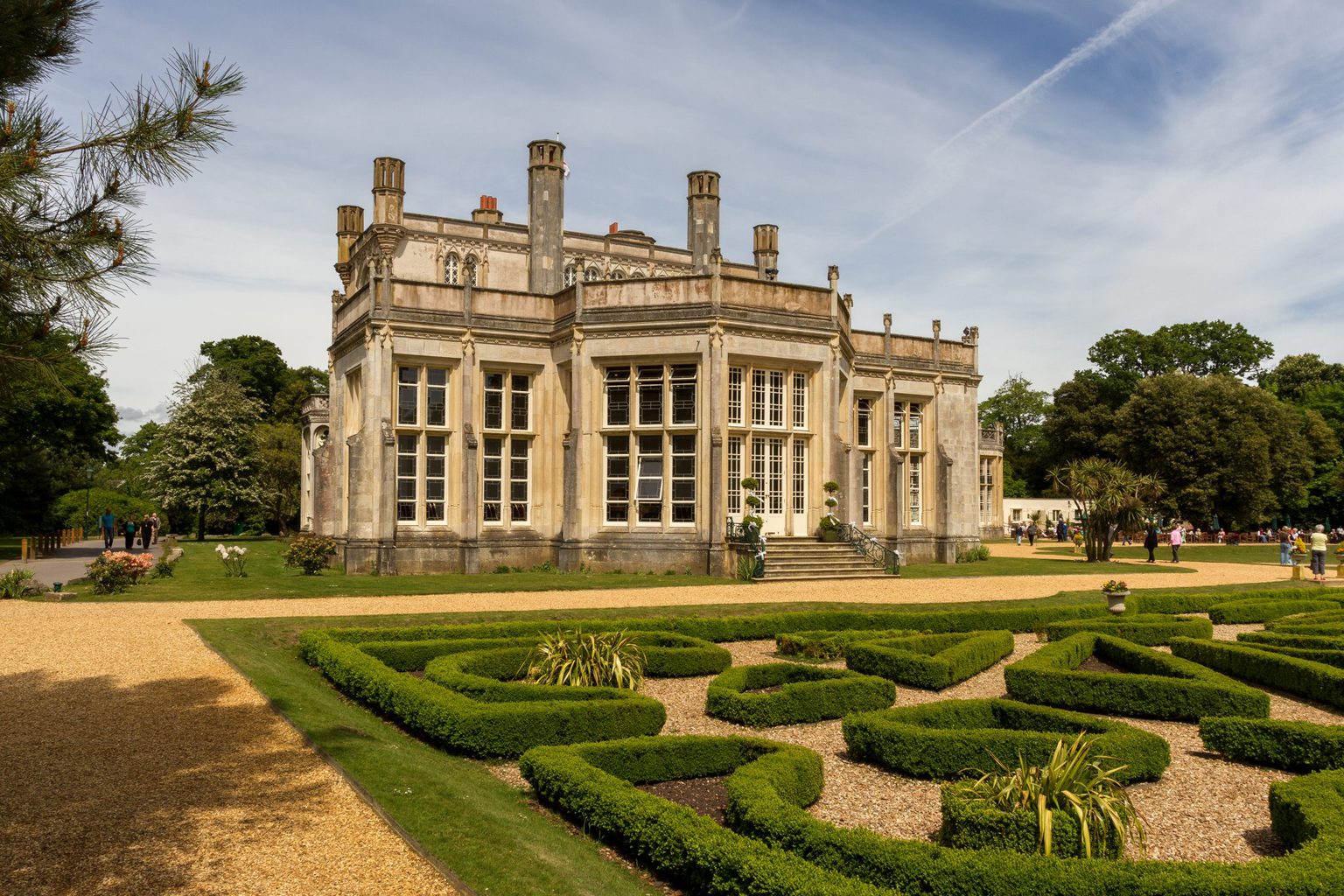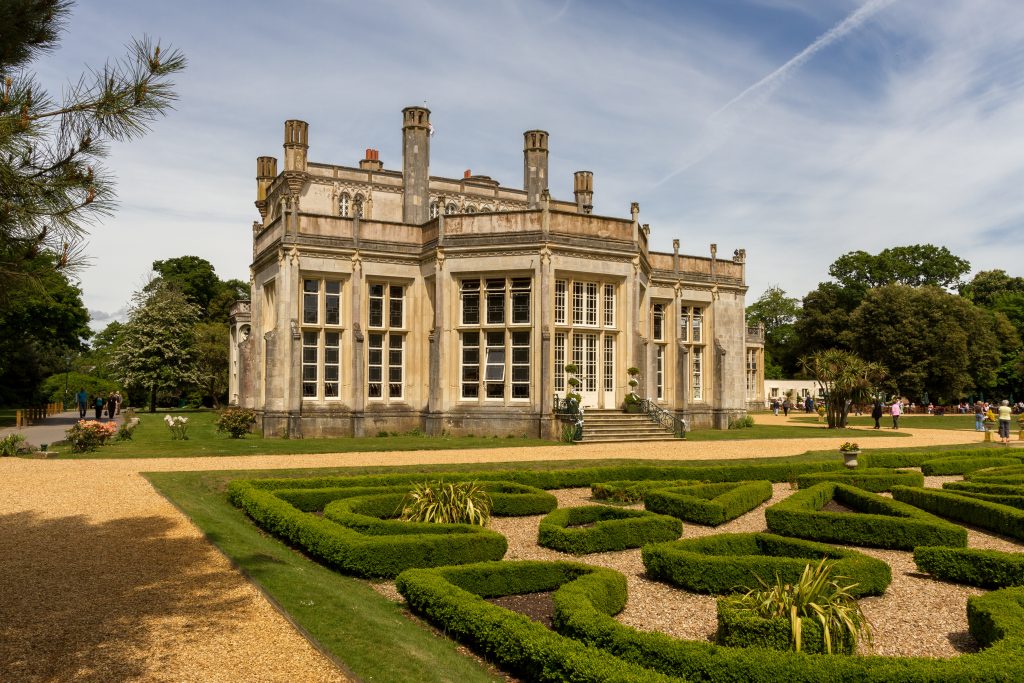 Head to the seaside next, with a trip to Highcliffe Castle in Christchurch. This beautiful, Grade–I listed property has been described as "arguably the most important surviving house of the romantic and picturesque style of architecture". A stone's throw from the beach, Highcliffe Castle enjoys spectacular views across the sea towards the Isle of Wight.
It was built between 1831 and 1836 for Lord Stuart de Rothesay. Despite its relatively young age compared with some of the other stately homes in Dorset, Highcliffe Castle can also boast a rich and fascinating history.
It has enjoyed many famous and royal guests over the years, including Kaiser Wilhelm and Prime Minister William Gladstone. Today, the castle is open to the public and hosts numerous events and exhibitions throughout the year, while the surrounding 14-acre grounds are popular for walks and picnics.
READ MORE: 9 Castles to Visit in Dorset
Kingston Lacy, nr Wimborne Minster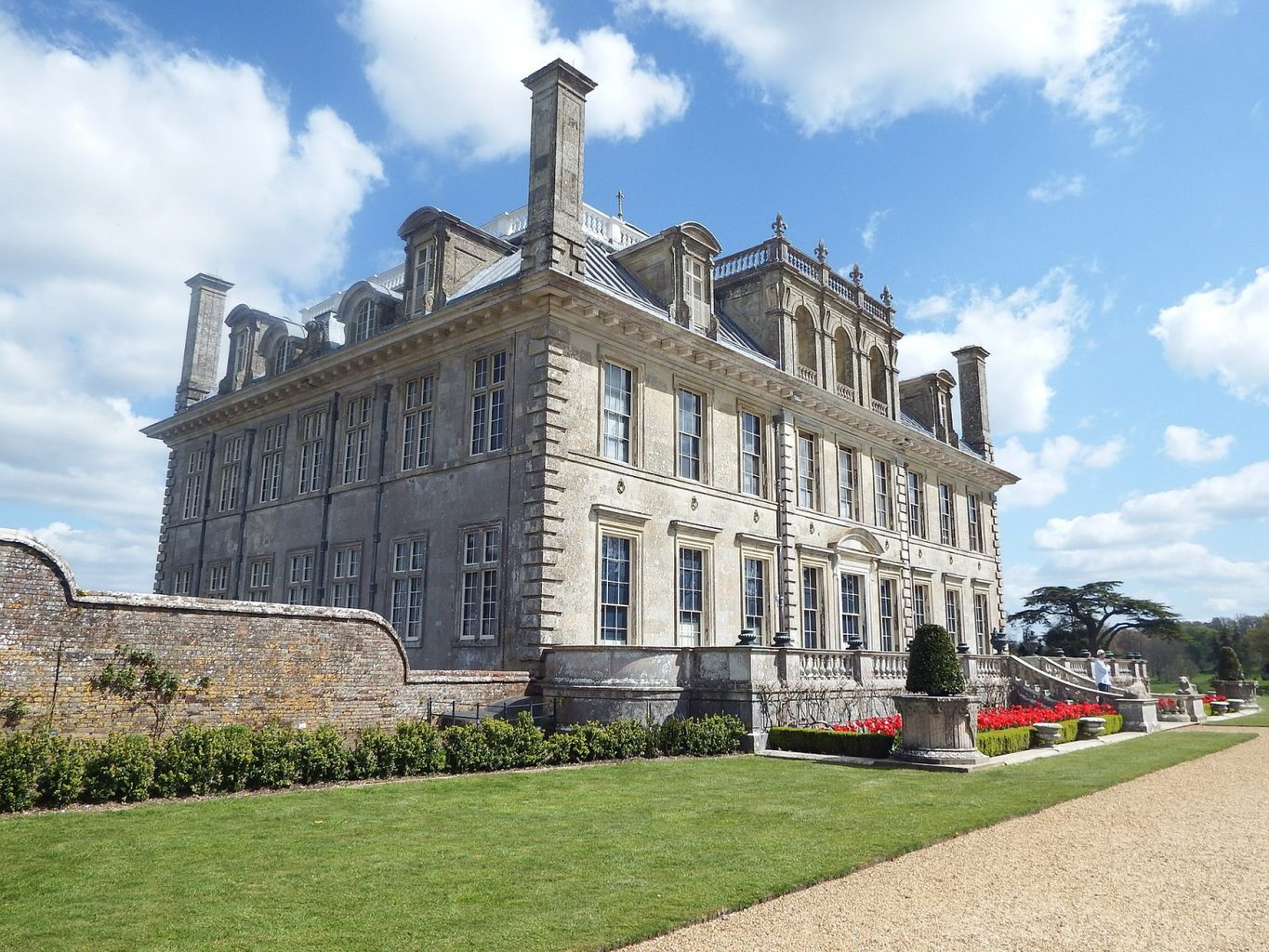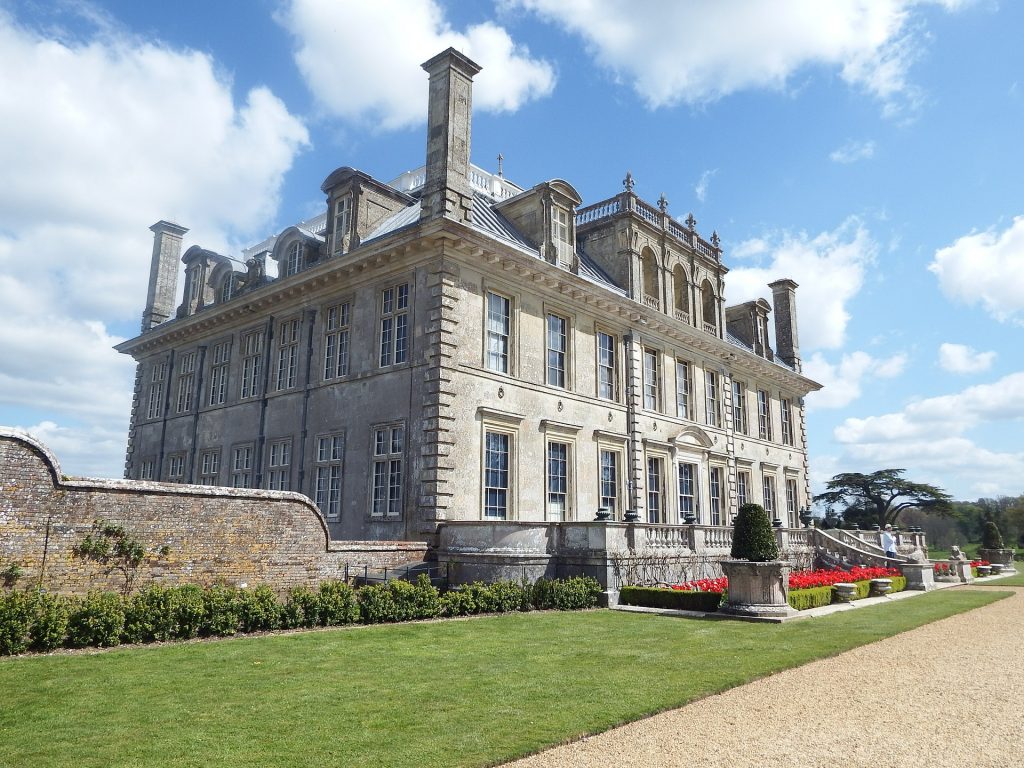 Kingston Lacy is one of the best-known stately homes in Dorset and a popular day out. An opulent family home in the rural Dorset countryside, this striking manor was built to resemble a Venetian palace. It's set within a vast 8,500-acre estate where you can explore heathland, water meadows, and Iron Age hill forts – so you can combine a trip to the house with a long countryside walk to really make a day of it.
The house has a rich and complicated history. Over the centuries, it was built, rebuilt, altered and embellished by the Bankes family who owned it. But it was William John Bankes who made it the striking Venetian palace we see today, after he was forced into exile in Venice in 1841 following a conviction for homosexuality. He remodelled the house from overseas, creating a lavish property filled with spectacular interiors. Today, Kingston Lacy is also an important gallery, with works by renowned artists such as Rubens, Van Dyck, and Brueghel.
Lulworth Castle, East Lulworth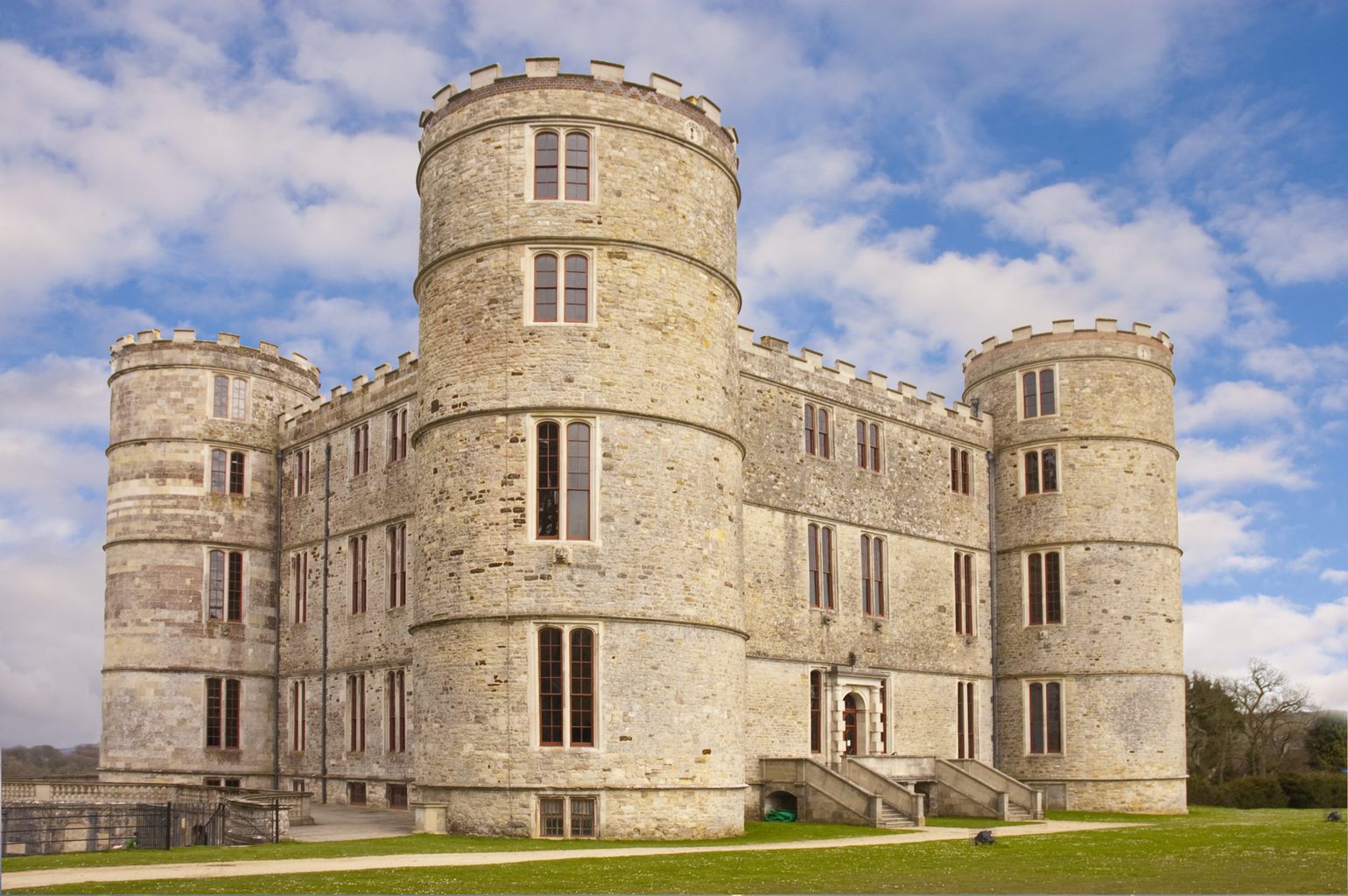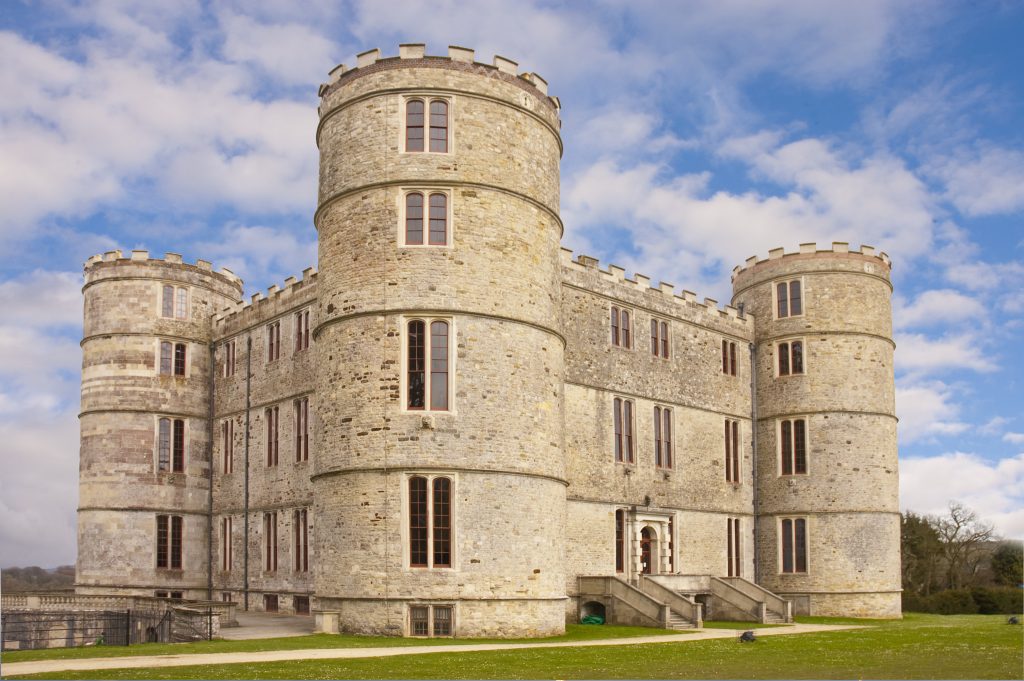 Often considered one of the most beautiful castles in the South of England, Lulworth Castle is a brilliant day out. It stands on the enormous Lulworth Estate, some 12,000 acres of land which includes two of the Jurassic Coast's most famous landmarks – Durdle Door and Lulworth Cove.
The castle itself was built in the 17th century and is steeped in history. It's lived through the English Civil War, been home to a variety of occupants, and survived a devastating fire. Today, the castle is a fascinating place to step back in time and explore local history. But it's also a beautiful place for a walk in the surrounding parkland and woodlands! There are also numerous events throughout the year, including the well-known family-friendly-festival Camp Bestival.
Mapperton House and Gardens, Beaminster
Mapperton House and Gardens is a magnificent Jacobean manor house set within fifteen acres of gardens. The property is home to the Earl and Countess of Sandwich, among whose ancestors is the man who supposedly "invented" the sandwich when he put his roast beef between two slices of bread so that he could eat whilst playing cards!
However, this striking sandstone manor house has a long and fascinating history. It was featured in the Domesday book in 1086 and remodelled numerous times over the centuries, with many original 16th and 17th century features still visible. You can only visit the house on a guided tour, so be sure to book in advance to avoid disappointment. But it's the romantic valley gardens surrounding the house which are the real draw. They are Registered Grade-II, and are considered one of the most important and distinctive gardens in the country.
Max Gate, Dorchester
An atmospheric Victorian townhouse in the centre of Dorchester, Max Gate was the home of famous local author Thomas Hardy. The writer grew up in a quaint thatched cottage just outside the town, which can still be visited today. But once he'd enjoyed a fair amount of success, he designed Max Gate and settled there for the rest of his life.
It was in this stunning red brick house that Hardy wrote several of his most famous novels, such as Tess of the d'Urbervilles and Jude the Obscure. Both Hardy's Cottage and Max Gate are managed by the National Trust today, so you can visit both properties for a fully rounded insight into the life and works of the author.
Russell-Cotes Art Gallery & Museum, Bournemouth
On a clifftop overlooking the Bournemouth seaside stands East Cliff Hall. Today, this striking 19th-century mansion is home to the Russell-Cotes Art Gallery and Museum. In 1901, Merton Russell-Cotes bought the property for his wife Annie as a rather extravagant birthday present. Over the years, the couple filled their seaside home with an enormous and eclectic collection of art, furniture, and exotic curios picked up on their travels.
Of course, it's this incredible collection which makes the property a popular spot to visit today. But the house itself is also stunning. Merton and Annie had a great deal of input into the design, and created a unique example of Victorian architecture with lots of quirky features.
Sherborne Castle, Sherborne
Sherborne Castle is a 16th-century Tudor mansion standing in a gorgeous 1,200-acre landscaped park on the outskirts of Sherborne. This historic house was built by Sir Walter Raleigh in 1594, while the Grade-I listed Garden was one of Capability Brown's first commissions. So it's pretty significant in terms of English history!
Inside, the rooms reflect a variety of decorative styles spanning four centuries. Throughout, you can explore a vast collection of furniture, paintings and porcelain. The stunning landscaped gardens are perfect for a walk or a picnic in summer. They're even home to one of Dorset's best local vineyards! Sherborne Castle also hosts plenty of events throughout the year, from country fairs to jousting tournaments. So there's always a fun reason to visit.
Stock Gaylard House, Sturminster Newton
In the north of Dorset, you'll find one of the lesser-known stately homes. Stock Gaylard House is a Grade-II listed Georgian country house which is believed to have been built in around 1714. However, there are few records of the property's history, so there's an air of mystery surrounding the house!
The picturesque gardens lead down to the Deer Park, thought to be the oldest park in Dorset. Today it's still home to a mix of common deer and menil fallow, so this is a lovely place to spot wildlife – especially in June when the fawns are born. Stock Gaylard House host several events, including the popular Oak Fair and various concerts. You can also stay at one of the unique glamping sites on the Estate for some unusual accommodation.
Next Opening Days: April 22nd – May 1st, June 3rd – 11th, and September 22nd – 30th 2023. These dates are subject to change so keep an eye on the website for updates.
Wolfeton House, nr Dorchester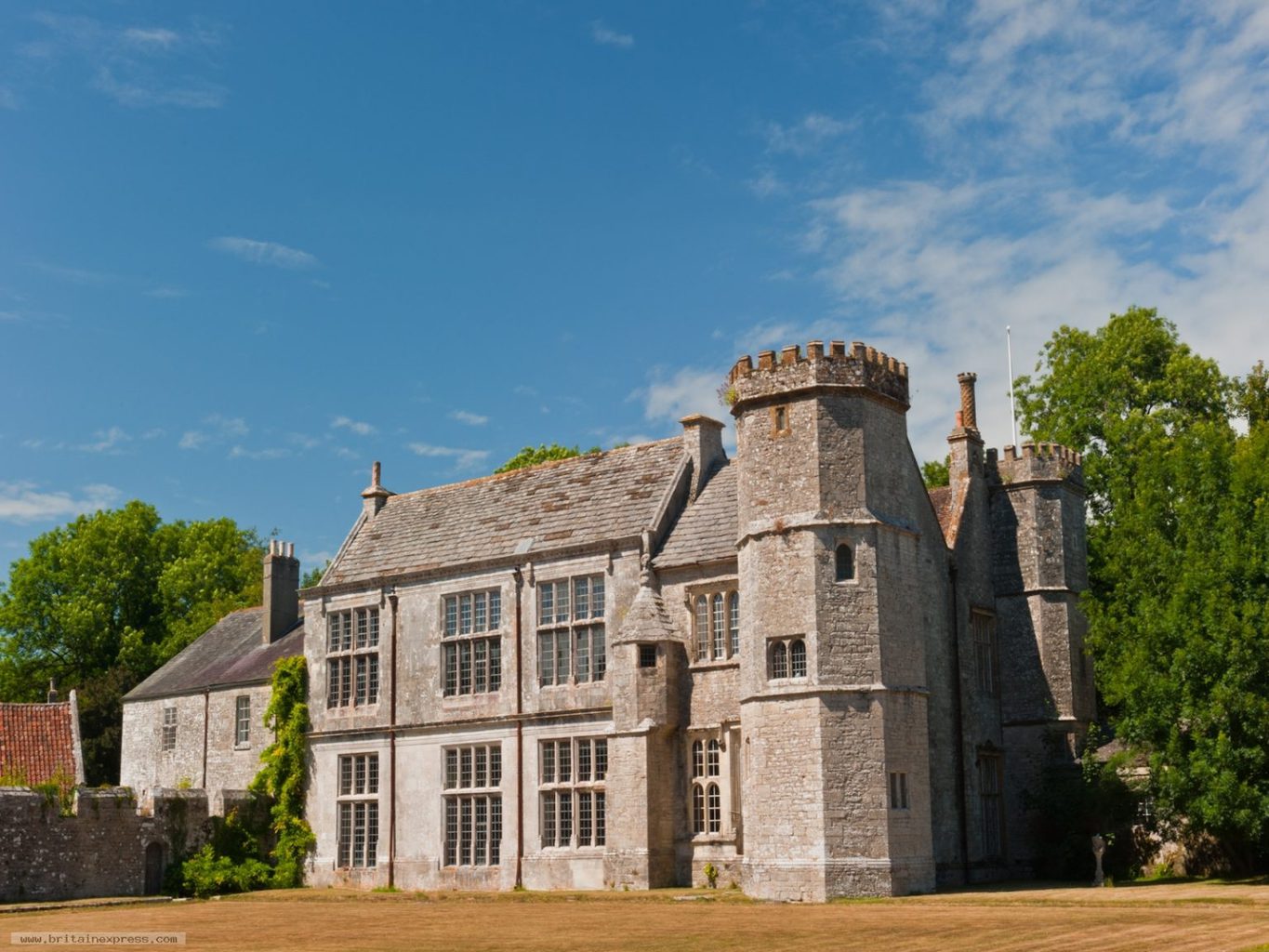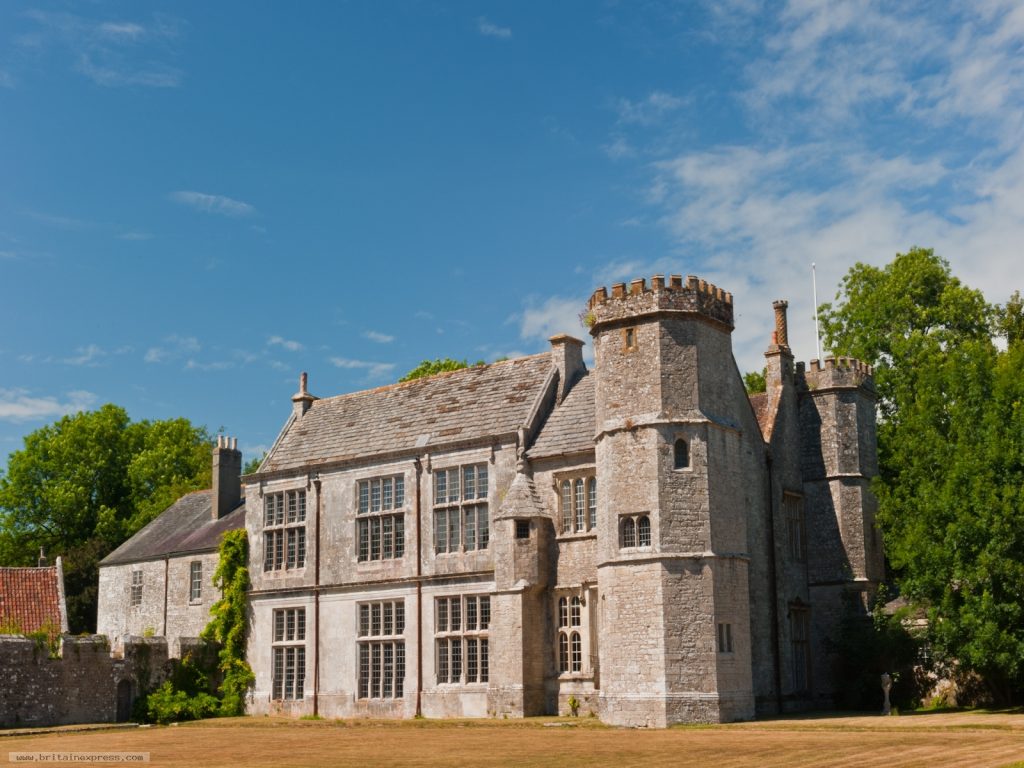 Last – but by no means least – on this list of Dorset stately homes is the stunning Wolfeton House. This Grade-1 listed mediaeval and Elizabethan house has a long and complicated history. In fact, its history possibly goes back all the way to Roman times! Most of the house as it looks today was built around 1560, while the courtyard dates from the 1480s, and the name itself is Saxon!
This stunning country manor is in the heart of Hardy Country on the outskirts of Dorchester. It sits amidst tranquil water meadows between the Rivers Frome and Cerne so it's in an ideal spot for a scenic walk. Wolfeton is still a private home and the house is only open for visits on certain days. But if you do get a chance to visit, you'll discover a wonderful hodgepodge of architectural styles – as well as intricately carved wood panelling and a rich collection of art and architecture.
Wolfeton House is open to visitors Mondays, Wednesdays and Thursdays from June to September.
Dorset Stately Homes with Limited or Garden-Only Access
Cranborne Manor, Cranborne – Although you can't visit the house, which is still the home of Viscount Cranborne, the Manor Gardens are open to visitors.
Deans Court and Gardens, Wimborne Minster – open for guided tours on occasional Sundays and Tuesdays during the summer season. See website for exact dates.
Edmondsham House and Gardens, Wimborne – open on Bank Holiday Mondays, as well as Wednesdays in April and October.
Minterne House and Gardens, Dorchester – gardens open daily February – November. Tours of the house are provided throughout the year and must be pre-booked.
St Giles House, Wimborne St Giles – open by arrangement for groups (minimum 30) only. A number of events are also held at the house throughout the year, check the site for more details.
Smedmore House, Kimmeridge – open by appointment to groups, or for various open days throughout the year to raise funds for local charities.