Some posts on this site contain affiliate links. If you book or buy something through these links, I earn a small commission (at no extra cost to you). Take a look at my privacy policy for more information.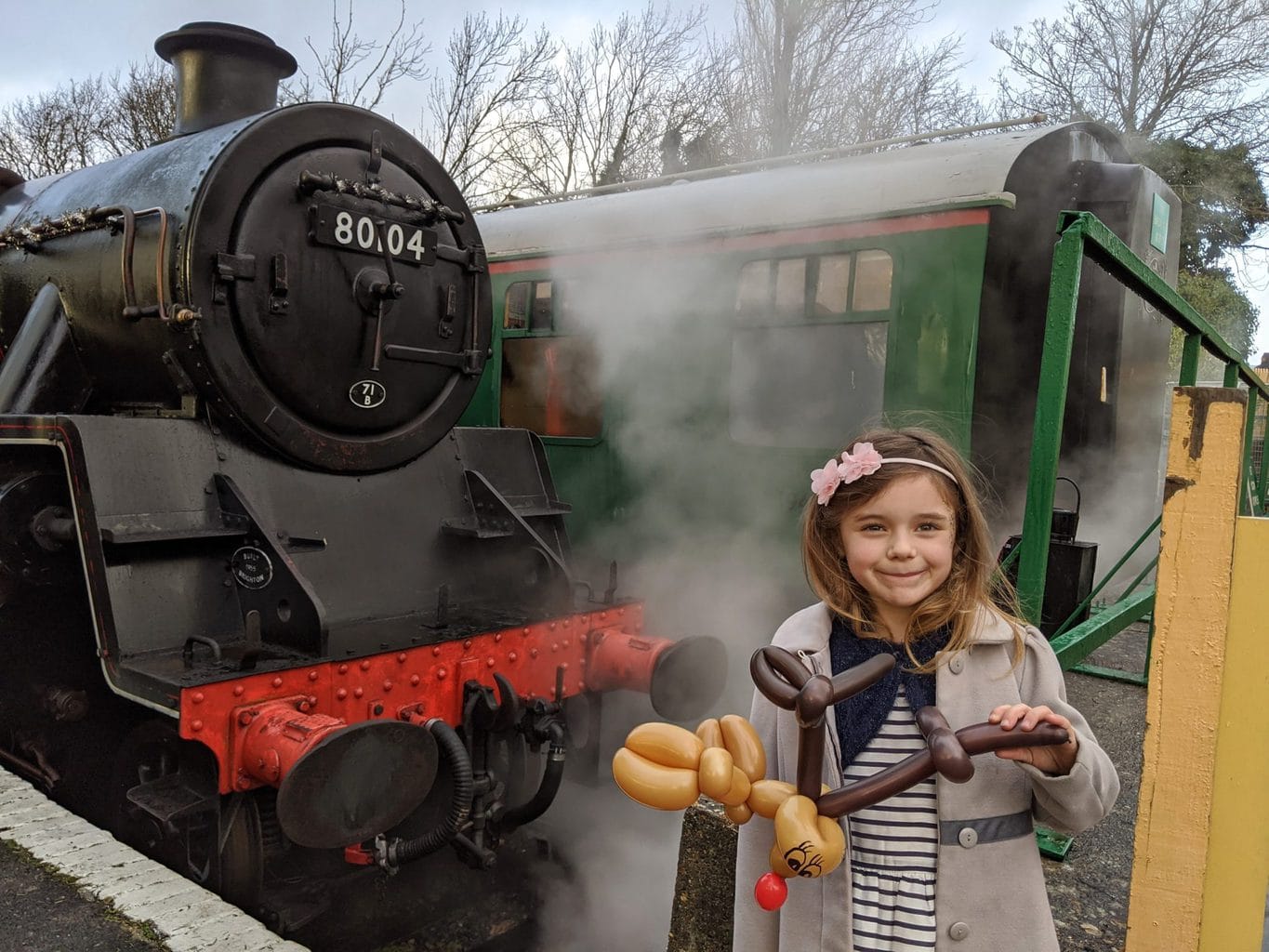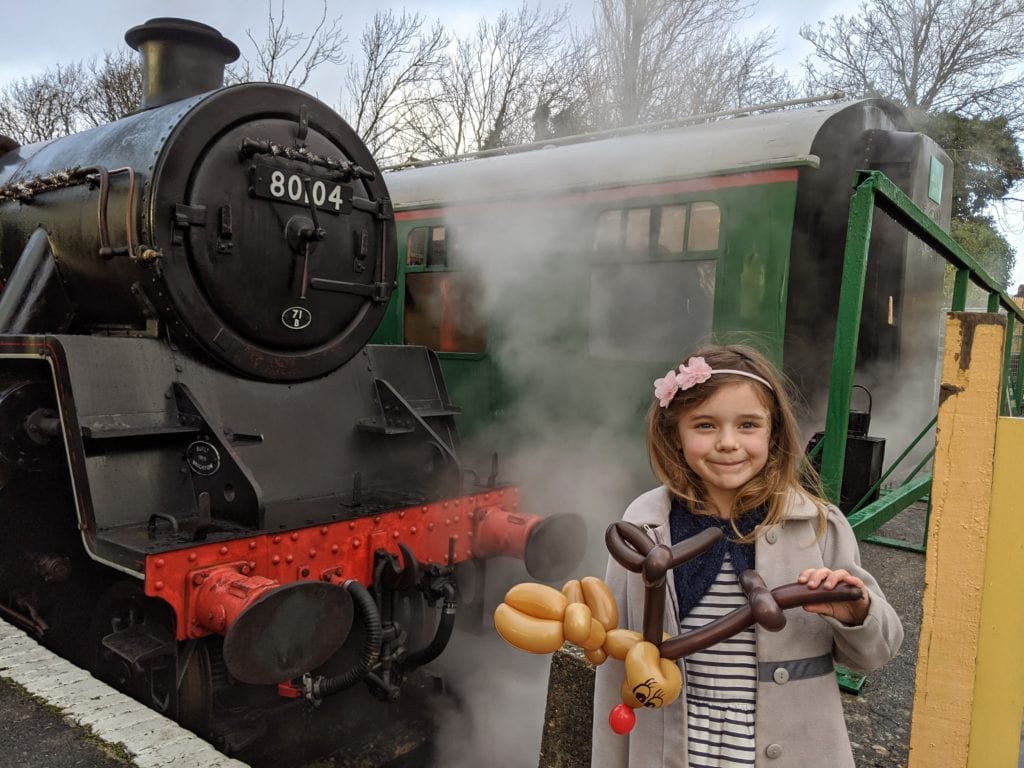 From steam train rides and local history to theme parks and wildlife encounters, these are some of the best things to do in Dorset for families with kids.
Dorset is the perfect location for a family holiday. The glorious coastline is lined with stunning cliffs, unique rock formations, and beautiful beaches, many of which are in sheltered bays ideal for young swimmers.
Inland, you'll find picturesque countryside and farmland dotted with some great family-friendly attractions and fab days out.
Nature lovers can experience life on a farm, or learn a little more about both local and exotic animals at one of the many wildlife attractions in Dorset.
Whether you're looking for thrills, want to try some new skills, or simply want a great family day out at a Dorset beach, this guide has you covered.
As a born-and-raised Dorset local with a huge family (10 nieces and nephews!), I know a thing or two about keeping kids of all ages happy in this brilliant county. These are my favourite things to do with kids in Dorset to make your family holiday an unforgettable one…
Things to do with Kids in Dorset – Map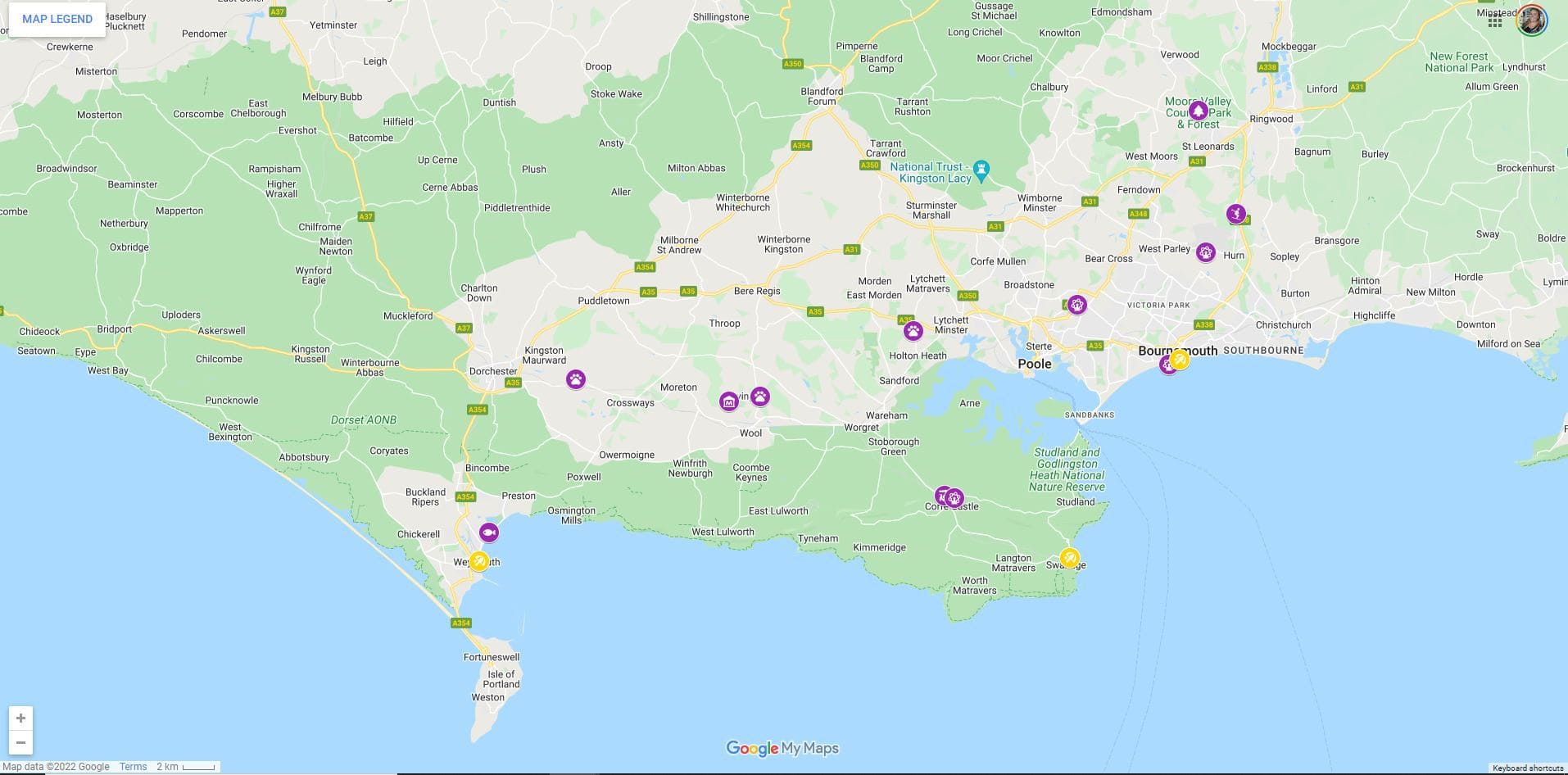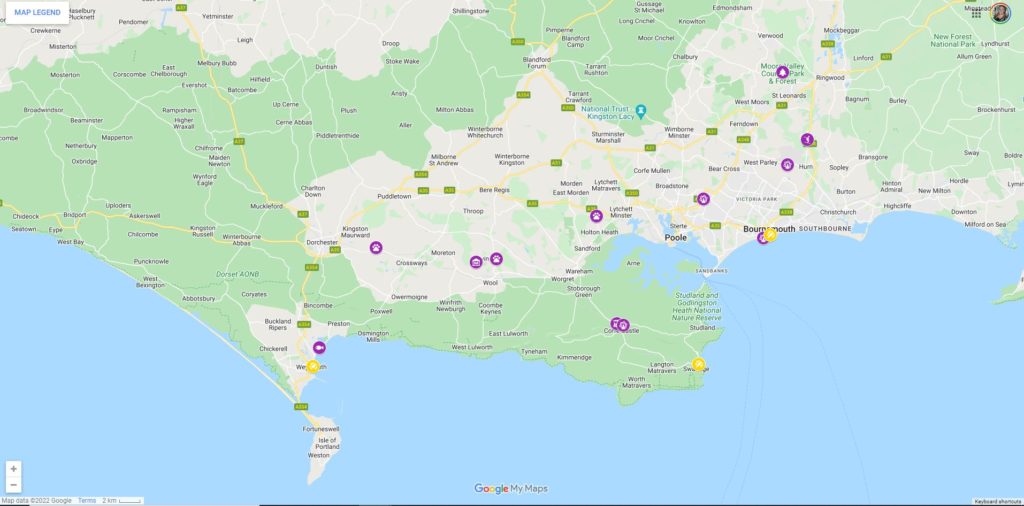 Top Things to do in Dorset with Kids
Starting with the best beaches for families with young kids, and moving on to some fab days out, here are some of the top things to do on your next family holiday in Dorset.
1. Enjoy Dorset's Family-Friendly Beaches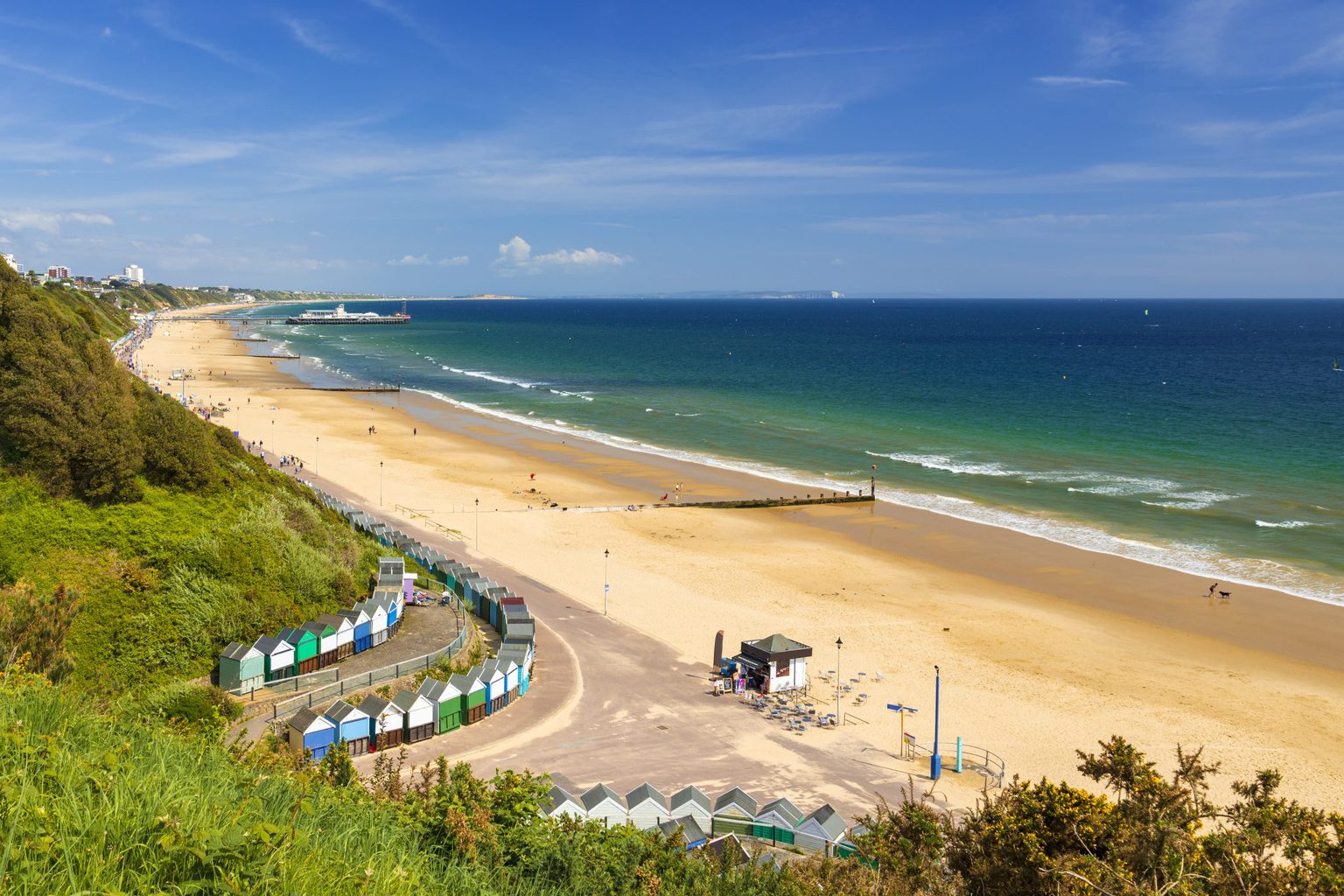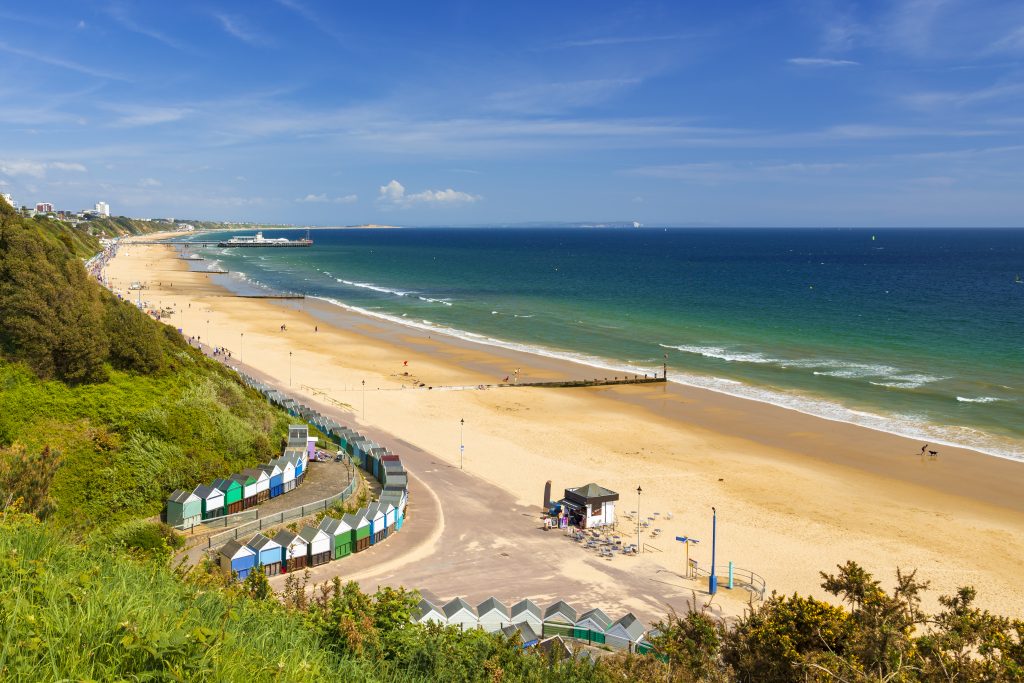 If you want a day out at the beach with the kids in Dorset, you have no shortage of options. There are dozens of beautiful beaches to discover, from peaceful sandy beaches and cute seaside towns to adventurous coves at the end of cliff walks.
For families with young children, the following beaches are all lifeguarded by the RNLI and have sheltered water for swimming…
Weymouth Beach – a sheltered bay with a lifeguarded sandy beach lined with amenities including kiosks, rides, Punch and Judy, donkey rides, arcades and more.
Bournemouth – 7-mile long sandy beach with lifeguards and plenty of amenities.
Swanage – a white sandy beach with lifeguards in a quaint seaside town.
Lyme Regis – a pebble-and-sand beach in a pretty seaside town. Cobb Beach is lifeguarded.
Want a little more than swimming and sandcastles? Head to the more remote Kimmeridge Bay, Weymouth's Nothe Beach, or Worbarrow Bay for rock-pooling. These beaches aren't lifeguarded so swimming isn't advised for less experienced swimmers .But they're great for paddling and spotting sea creatures.
You could also take the kids on a day out to learn more about Dorset's fascinating fossil heritage. Walk along the beach from Lyme Regis to Charmouth for the best chance to see them, but check the tides first as the beach gets cut off at high tide. You can also book a guided fossil hunting tour with the experts at Lyme Regis Museum or the Charmouth Heritage Centre. Both have excellent fossil collections which are great fun for your mini archaeologists.
2. Monkey World Ape Rescue Centre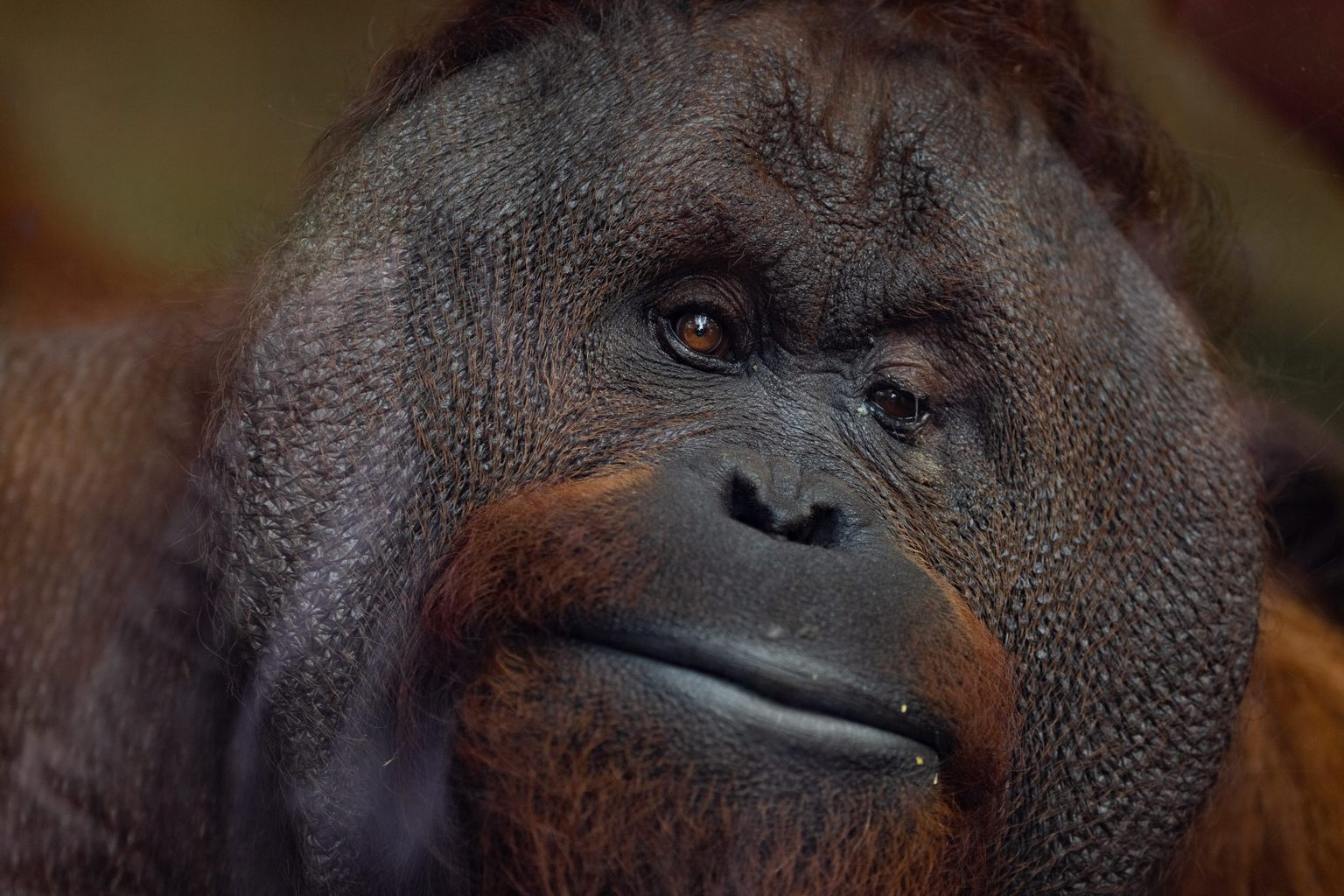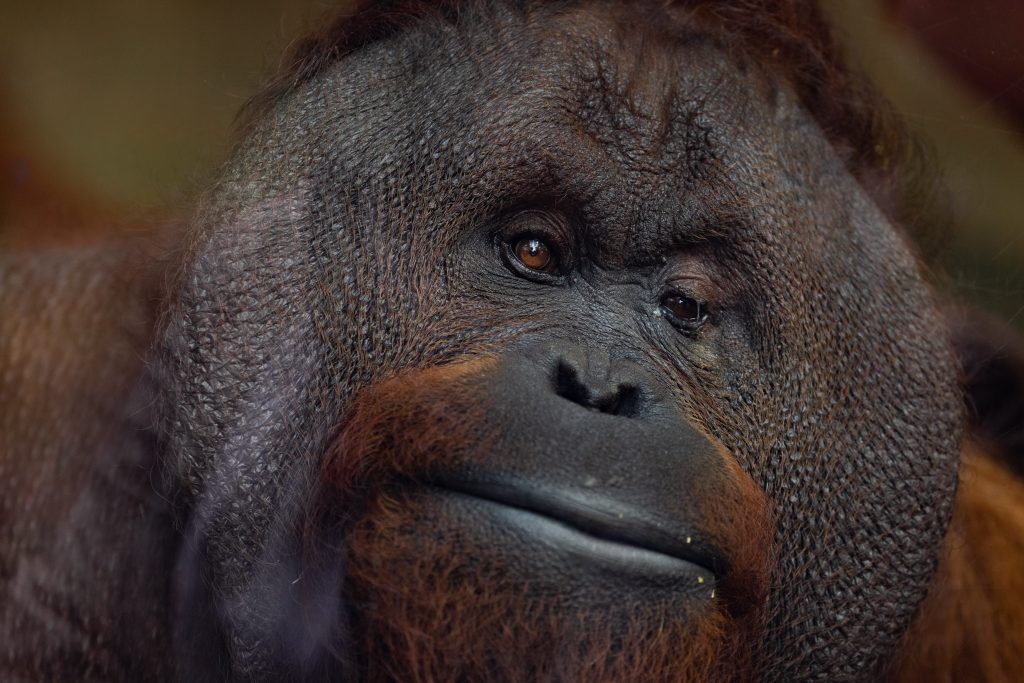 Monkey World is one of the most popular family-friendly days out in Dorset. This is not a zoo, but a primate and ape rescue centre. They've rescued chimps, monkeys, and apes from all over the world – saving them from things like the illegal pet trade, tourist photo props, and circuses.
Although they rehabilitate rescued animals into the wild when possible, it's not always an option. So the ones that can't be released are re-homed at Monkey World in spacious, thoughtfully designed enclosures.
It's a great day out. You and the kids can enjoy some incredible up-close encounters with a range of species, knowing that your ticket fee is supporting a really good cause.
3. SEA LIFE Weymouth Aquarium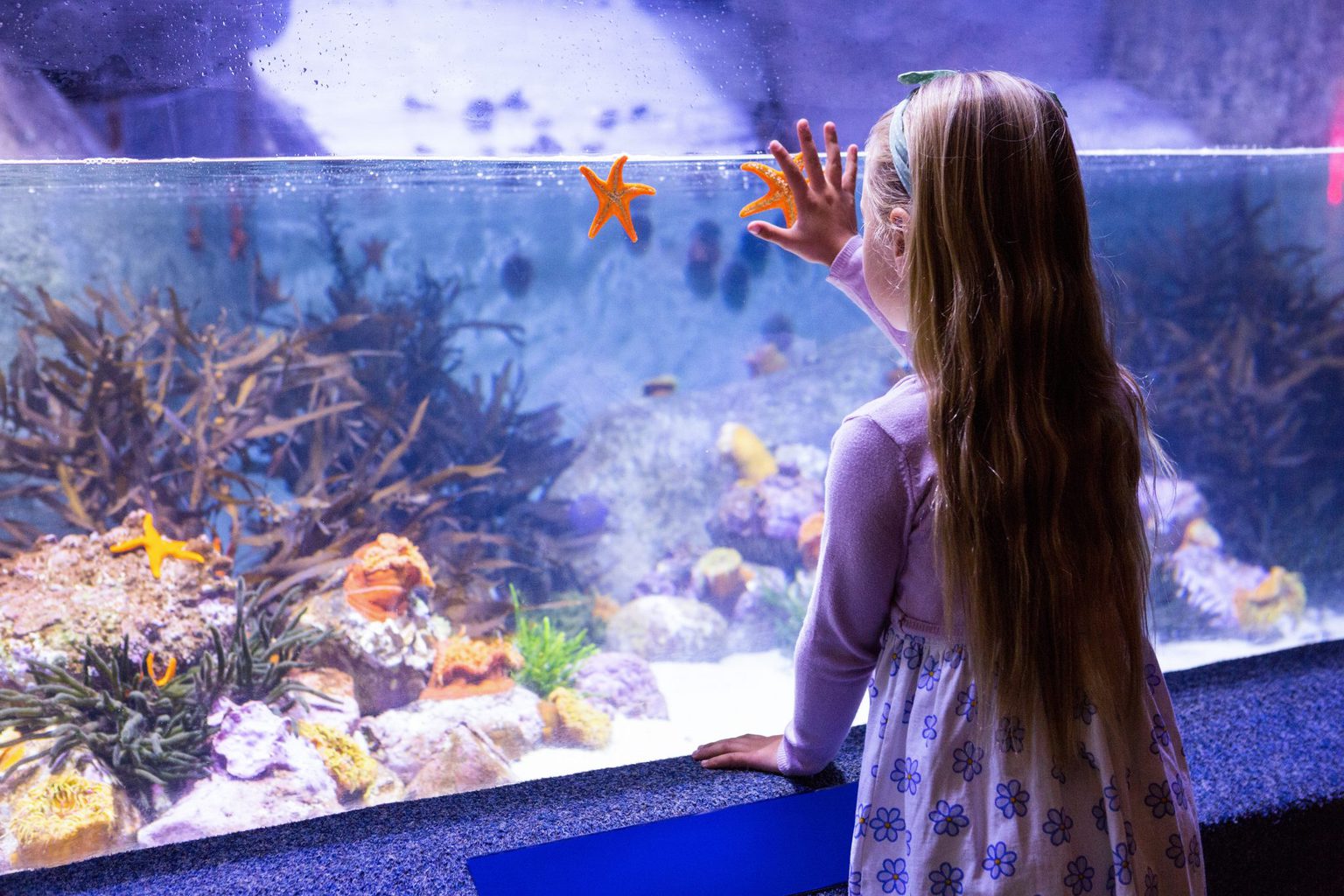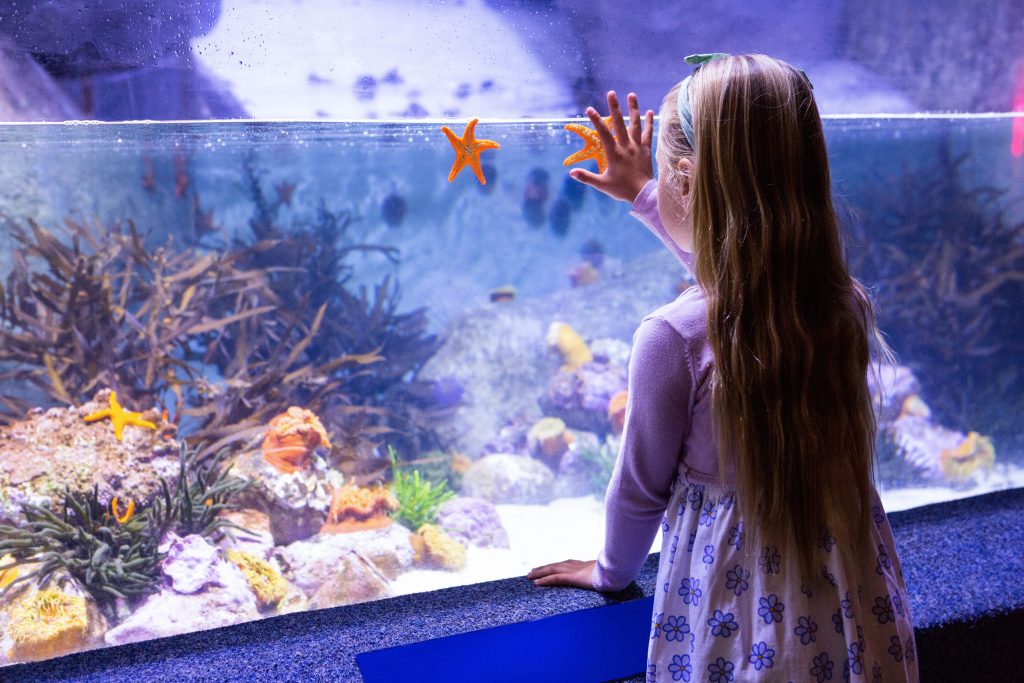 Weymouth Sea Life Centre is a fantastic aquarium and adventure park run by the Sea Life group, which is known for its great conservation work. The park is laid out in various themed 'worlds' across a large complex and has some incredible sea life to discover.
Highlights include rescued sea turtles (whose shells were damaged by boats), seals, penguins (including the adorably tiny Fairy Penguins), sharks, rays, and much more. There are regular talks and feeding demos, too, giving kids a chance to learn a little more about their favourite sea creatures.
There's also a huge play area, a small funfair, and an outdoor pool with a splash zone for sunny days.
4. Adventure Wonderland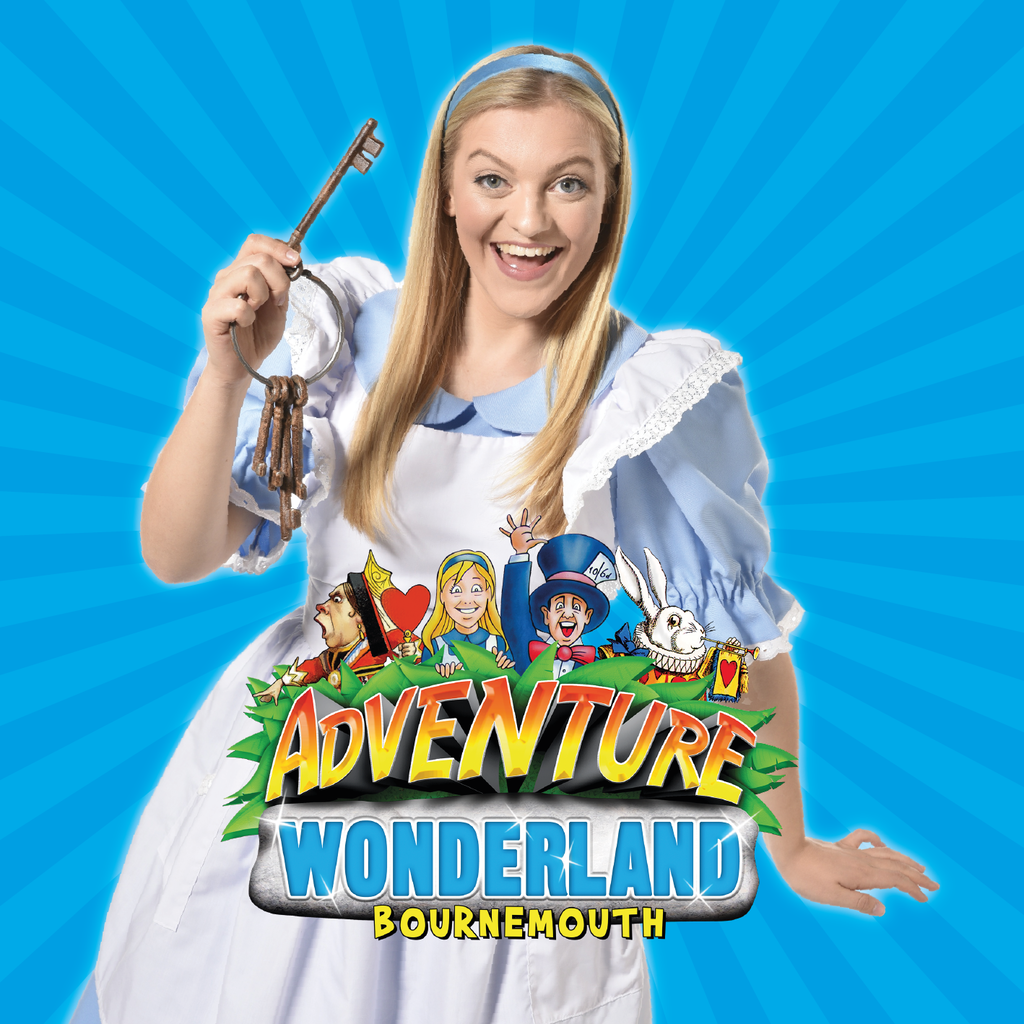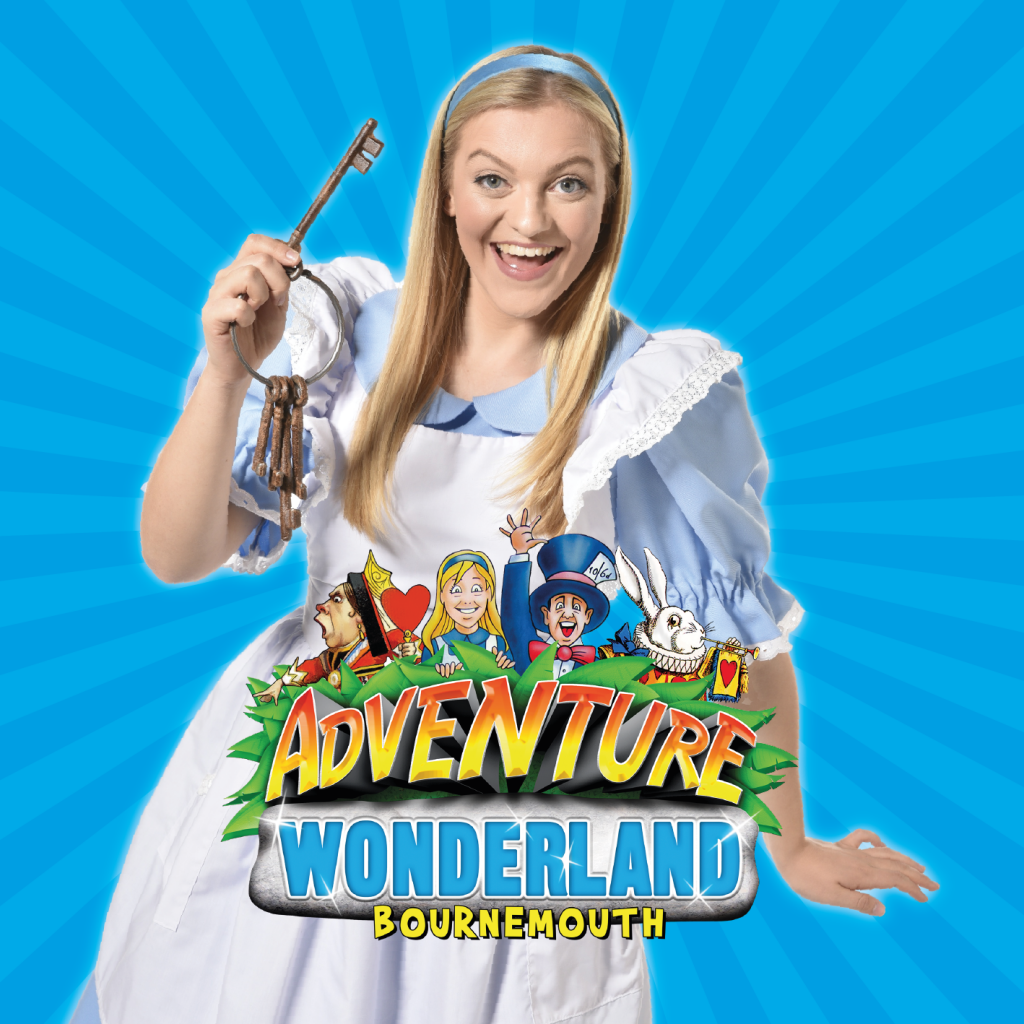 Adventure Wonderland is a small theme park near Bournemouth which is themed around Alice in Wonderland. Most of the rides and attractions are aimed at children under the age of 12, so this is a brilliant day out in Dorset for families with younger kids.
As you explore, keep an eye out for Alice, The Mad Hatter, or the Queen of Hearts. There are loads of brilliant rides to choose from, including a hedge maze, log flume, swinging ship, and runaway train. Kids love the massive indoor Aztec Adventure Play Centre, as well as the Battle Boats – bumper boats armed with water squirters!
5. Farmer Palmer's Farm Park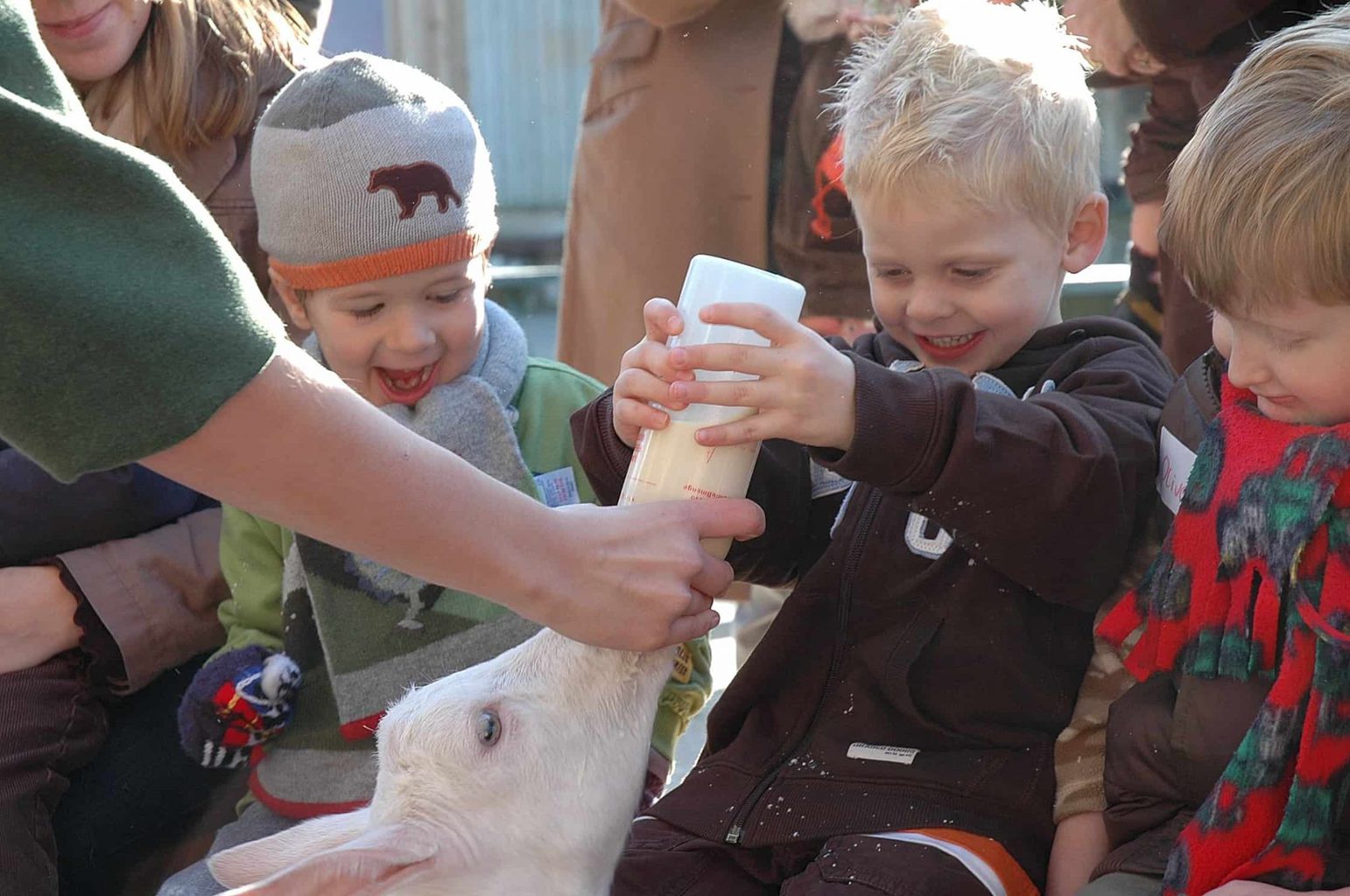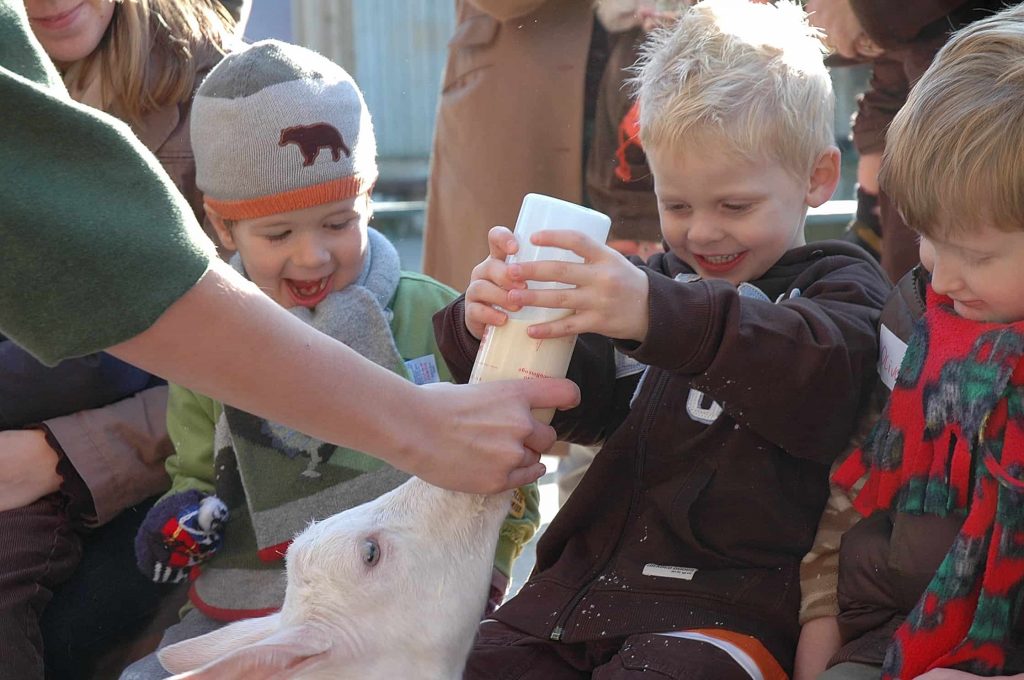 Farmer Palmer's Farm Park is a sprawling park which gives guests a brilliant glimpse of life on a working farm. It's always a big hit with the kids, and they run some fun events throughout the year to keep you coming back!
There are loads of opportunities to get up close to various farm animals, including pig exercising, goat feeding, and deer feeding!
As well as the brilliant animal activities, there are plenty of other fun things to keep the kids entertained. Fantastic indoor and outdoor play areas, woodland trails, tractor rides, and a seasonal maize maze – to name a few!
6. Swanage Railway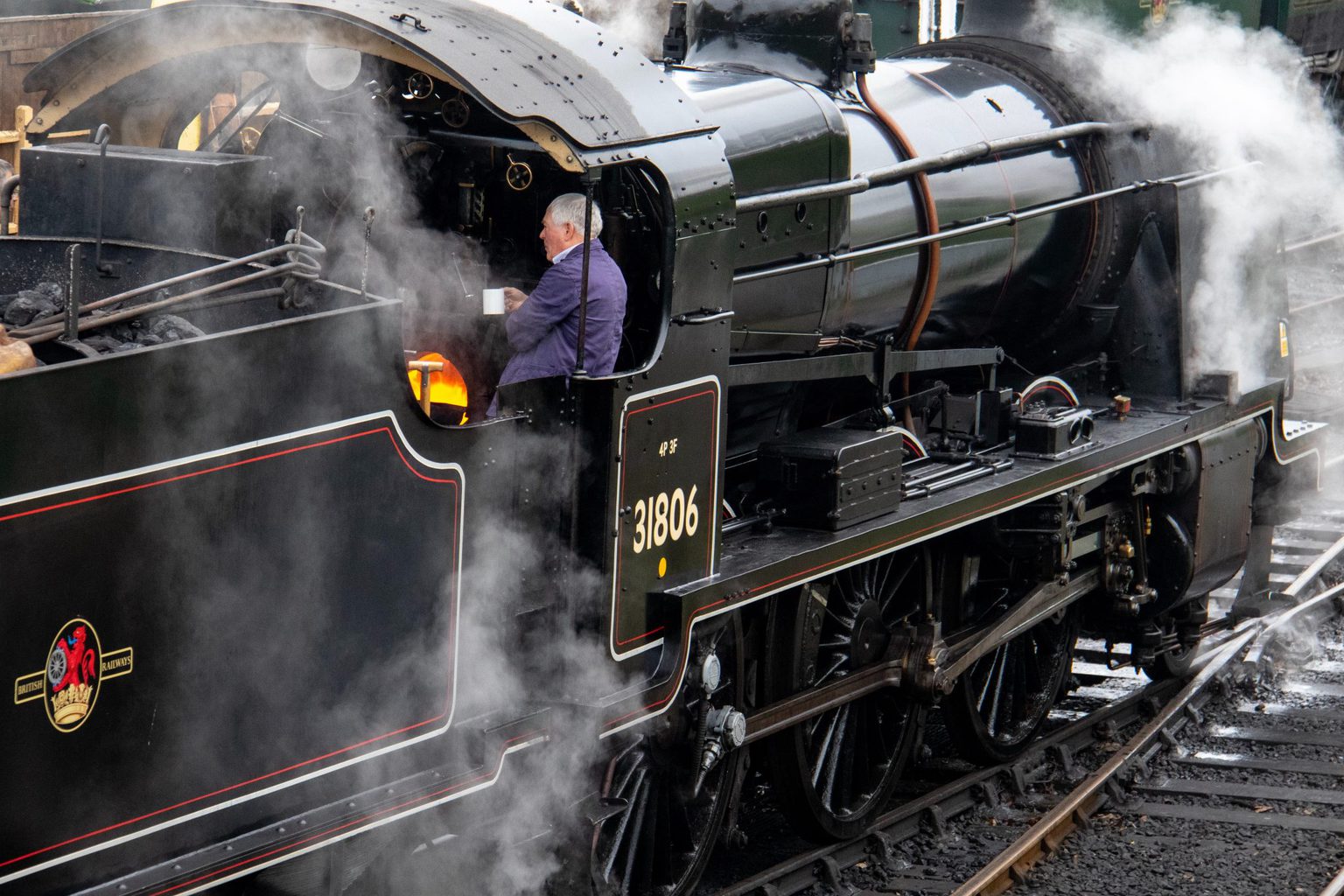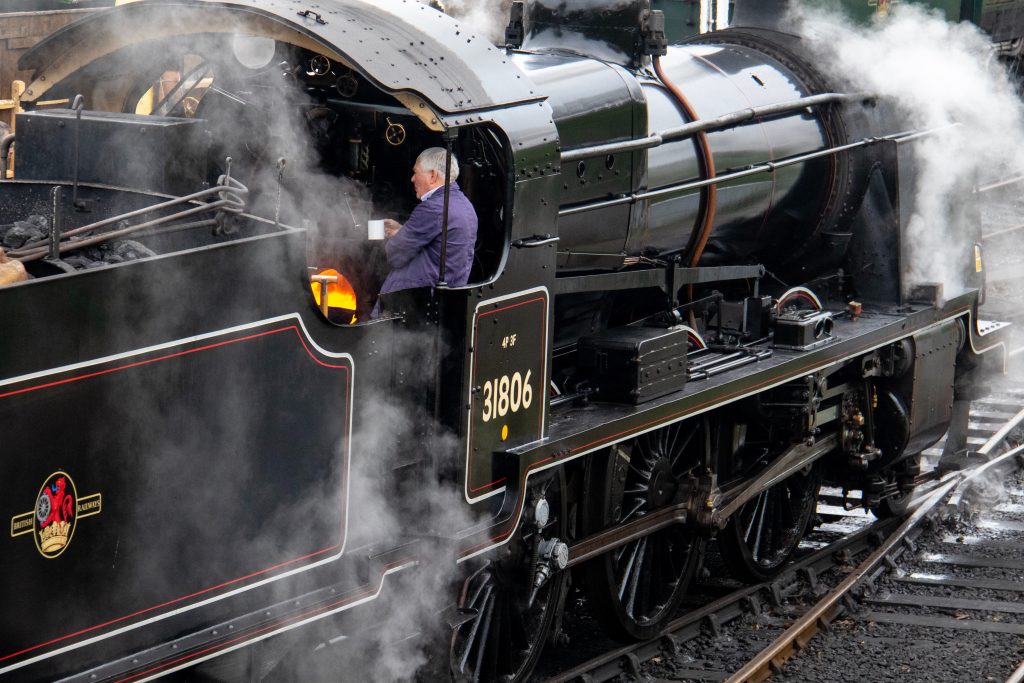 Kids and adults alike will love the brilliant Swanage Railway, a heritage steam railway running across the Isle of Purbeck. They have several restored antique steam trains which run services between the picturesque stations on the historic line.
Hop aboard at Norden and ride the rail to the seaside at Swanage, enjoying exceptional views of the iconic hilltop ruins of Corfe Castle along the way. You can also break your journey at Corfe Castle to explore the free railway museum at the station, and visit the castle ruins.
7. Splashdown Water Park
Splashdown is one of the main attractions at Poole's Tower Park entertainment complex, and it makes for a brilliant family day out – especially if you're in the mood for some thrills! It's an indoor waterpark with flumes, slides, and other water rides.
From slow-paced tyre waterslides to more intense flumes, there's something for everyone and loads of fun rides to try. I've always been a big fan of the "infinity bowl" slide, in which you spiral around a giant bowl before dropping into the water below!
8. The Tank Museum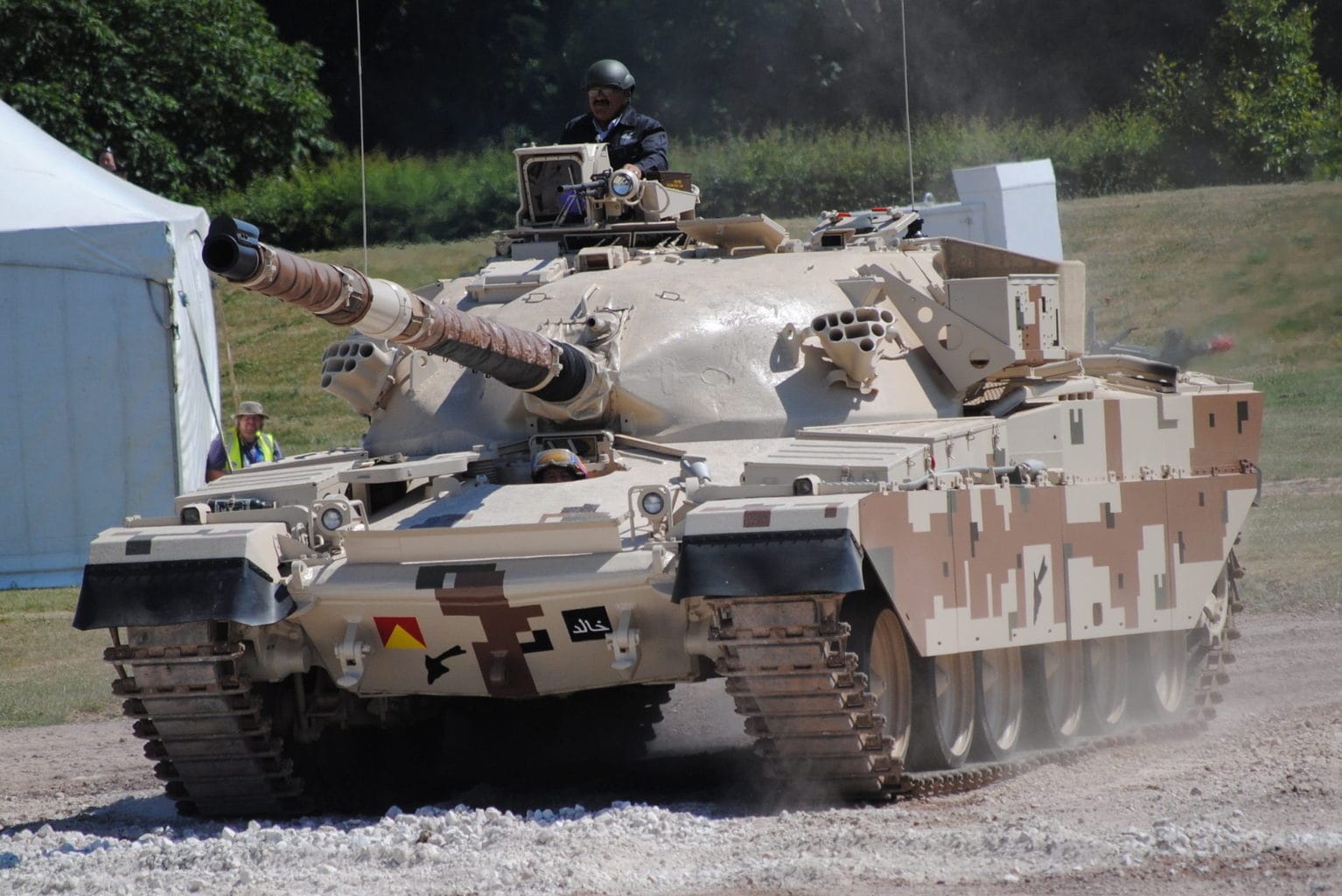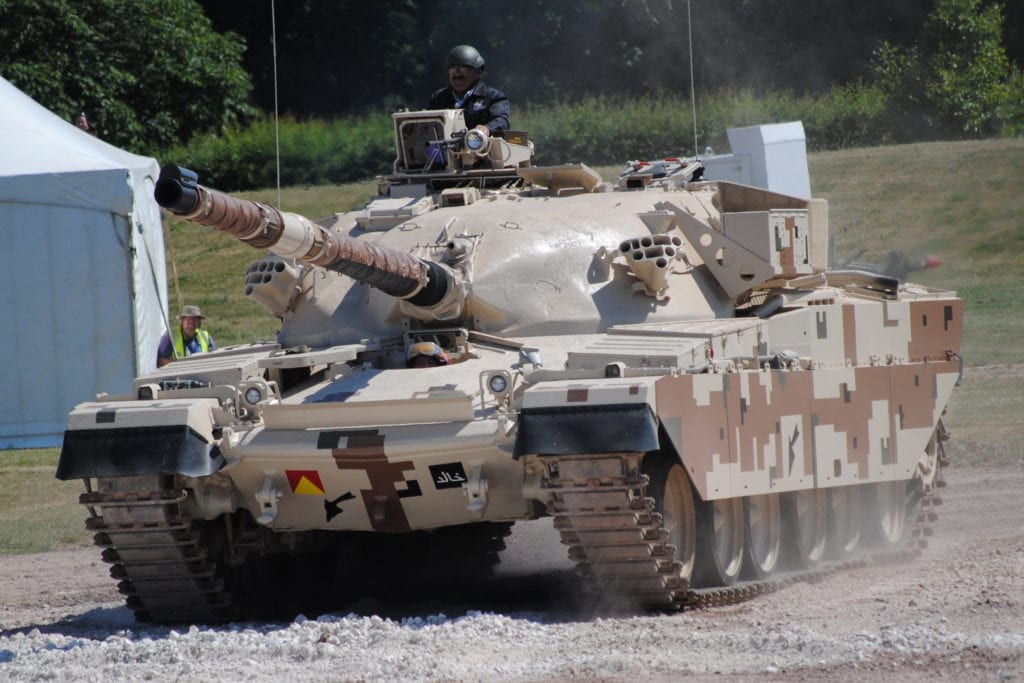 The Tank Museum at Bovington Camp, about a mile outside of Wool, is the world's biggest collection of tanks! With over 300 armoured fighting vehicles across 10 exciting exhibitions, you and the kids can learn all about tanks, their crews, and their history – from 1916 to the present day.
Although a museum might sound a bit boring, this one has interactive exhibits, special events, and dress up sections. And, of course, tanks. Lots of them!
9. Moors Valley Country Park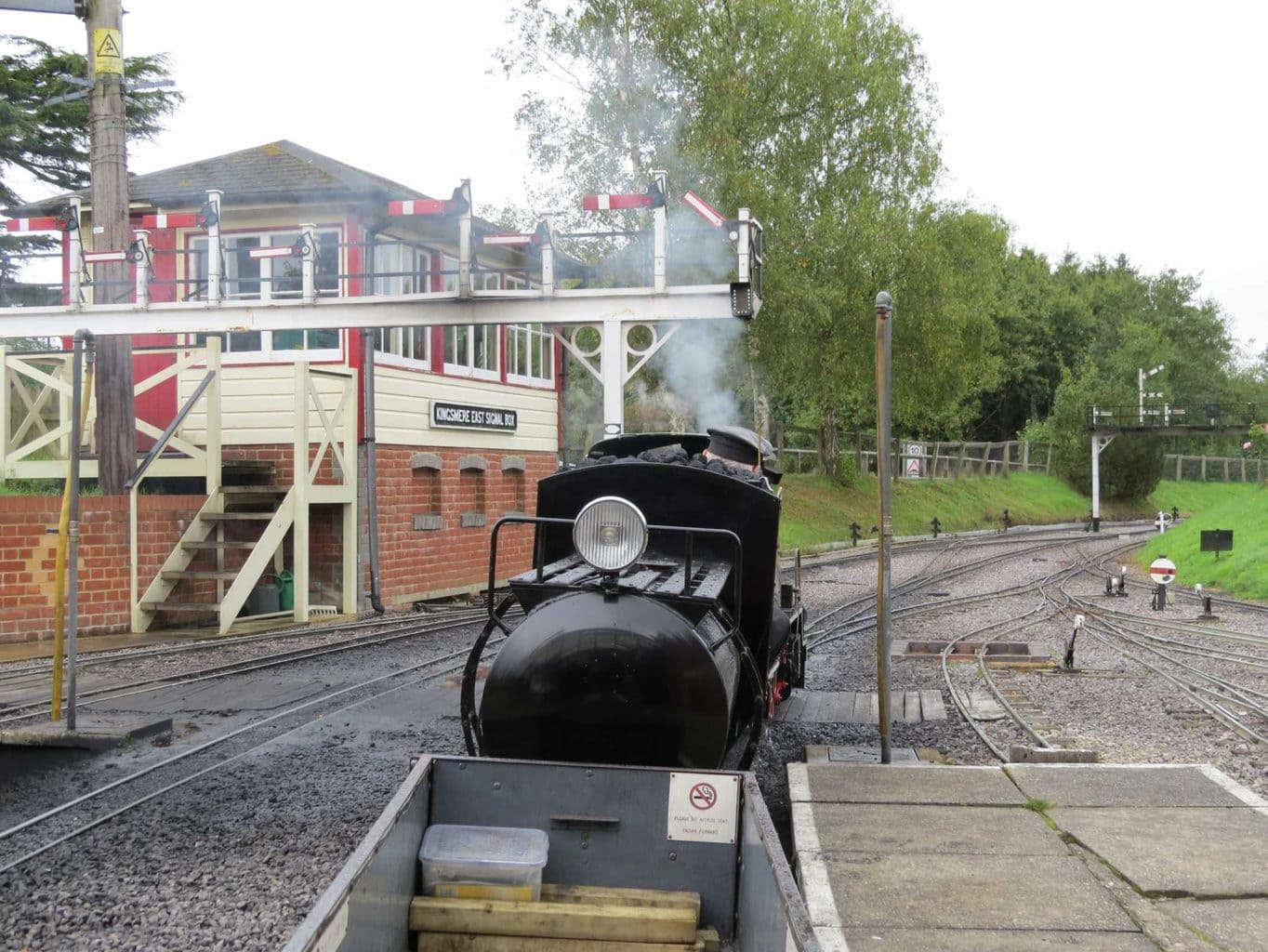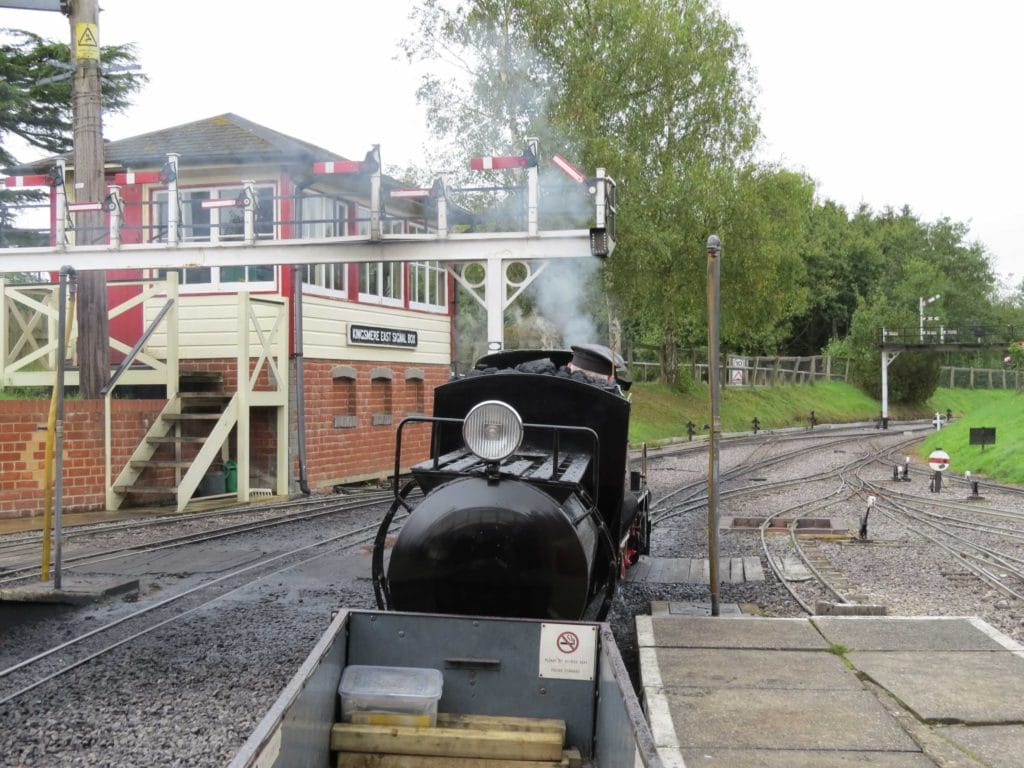 Nestled between Bournemouth and the beautiful New Forest, Moors Valley is a lovely Country Park which makes a fab day out for families. Kids love the Play Trail – a woodland walk dotted with different play equipment to keep the kids entertained – while th 5m high Tree Top Trail takes you up amongst the trees for a bird's eye view of the forest!
There's also a large play area and a charming narrow gauge steam railway with a fleet of steam and diesel locomotives.
Moors Valley is also home to Go Ape Dorset, a treetop adventure course with nets, zip lines, and high ropes. Great if you have older kids who fancy a fun new challenge!
10. RockReef and Pier Zip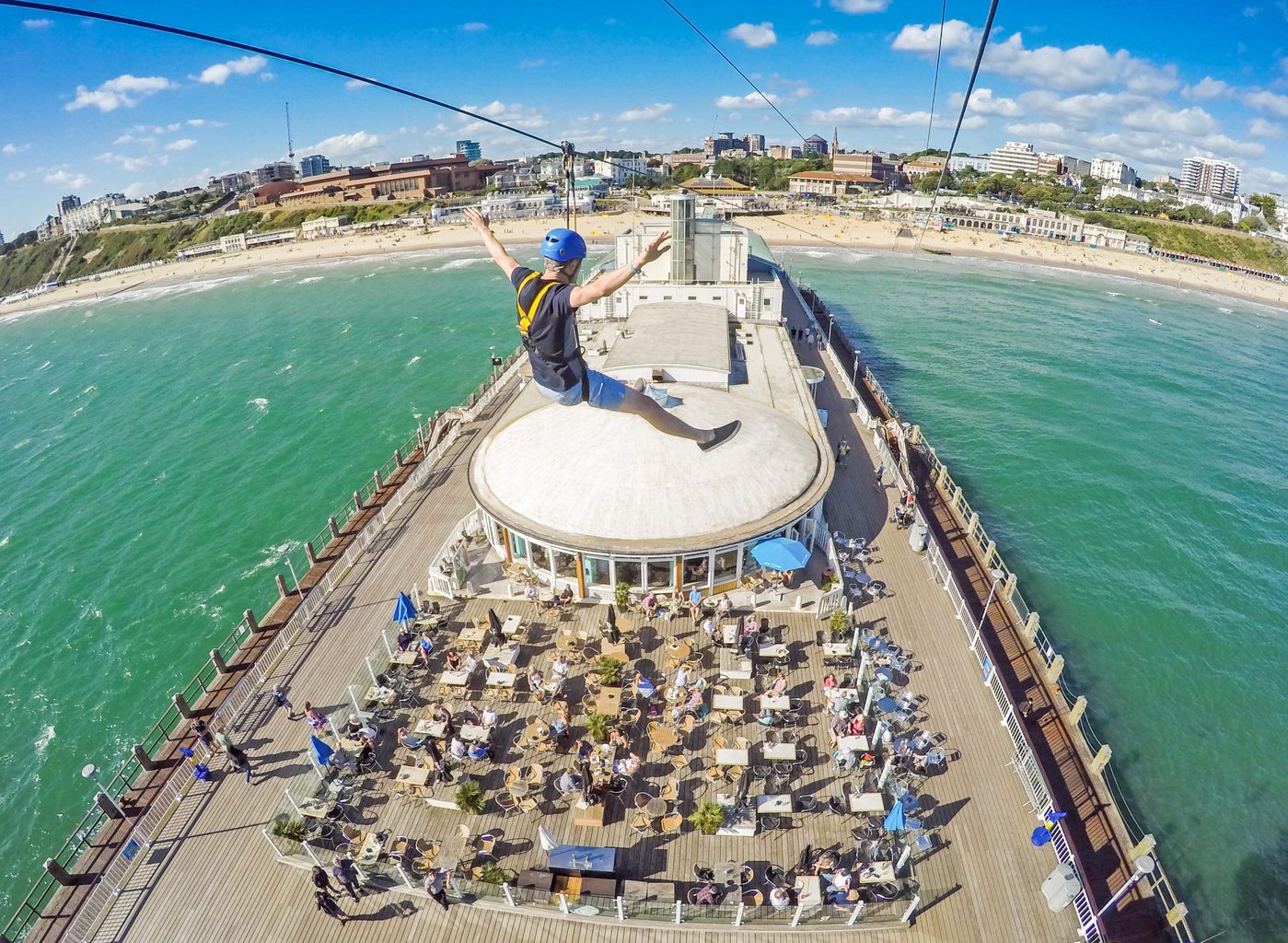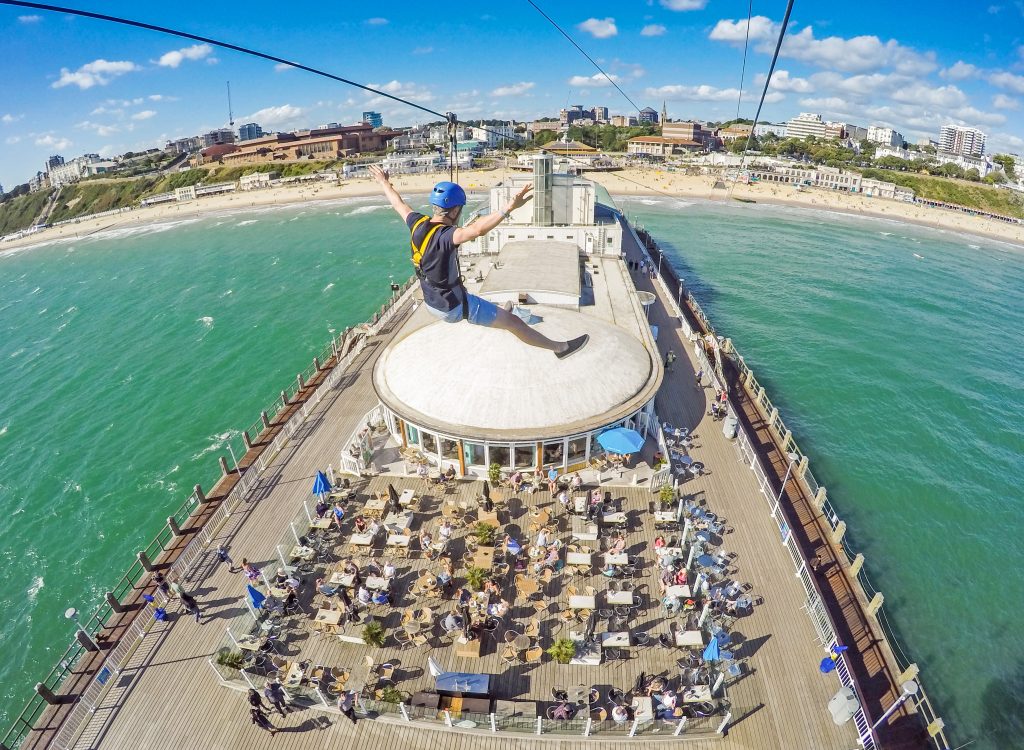 RockReef is an adventure activity complex situated at the end of Bournemouth Pier. The complex has 28 themed indoor climbing walls of varying difficulties, so you and the kids can learn new skills with some high-flying adventures. There's also a vertical drop slide, a high ropes aerial obstacle course, and much more.
Families with bigger kids might also want to brave the challenge of RockReef's PierZip. Fly 25m above the sea on the world's first pier-to-shore zip wire! The 250m dual zip wire means you can ride at the same time as a friend or family member, and race them to the shore. Perfect if you need a hit of adrenaline!
11. Dorset Falconry Park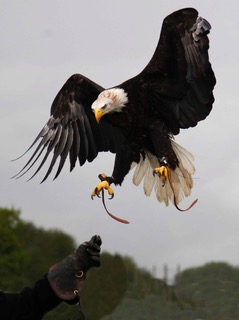 Not too far from Dorchester, you'll find the fantastic Dorset Falconry Park – the only one of its kind in Dorset. This is a great day out for wildlife-loving families!
This lovely, family-run park is home to a huge variety of birds of prey – including Britain's largest eagle – as well as vultures, falcons, owls, hawks and other eagles.
They also run brilliant daily shows where you can watch birds of prey being exercised, flown, and trained. This is a breathtaking chance to see some amazing birds up close – and was very popular with the kids in my own family!
12. Snowtrax Alpine Activity Centre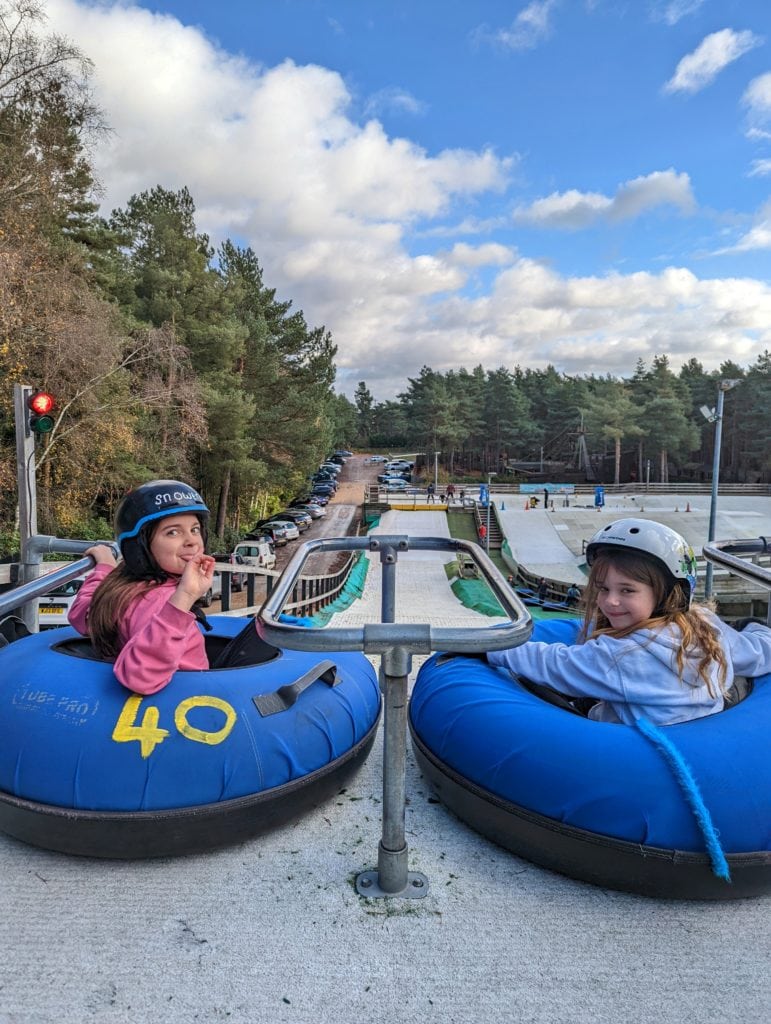 Snowtrax is one of the best ski resorts in the UK. The Alpine Activity Centre has dry ski slopes for skiing and snowboarding practice, and also offers lessons for all abilities.
But this is so much more than a dry ski slope. There's also an Alpine Adventure Park for kids filled with forts, slides, and hidden trampolines. If you don't fancy skiing, you can try your hand at the Ski Bob sledges or hop in a Ringo: inflatable rubber tubes that you can sit in to slide down the snowy slopes! Find out more about Snowtrax in my review here.
13. Dorset Adventure Park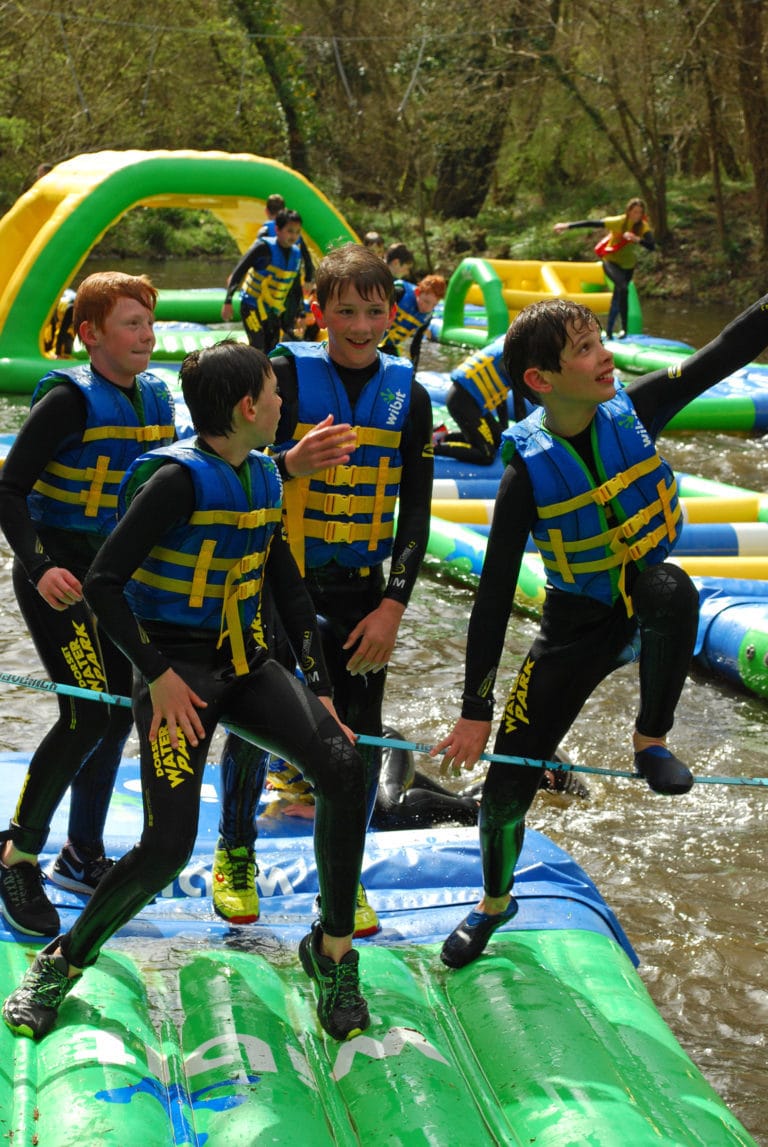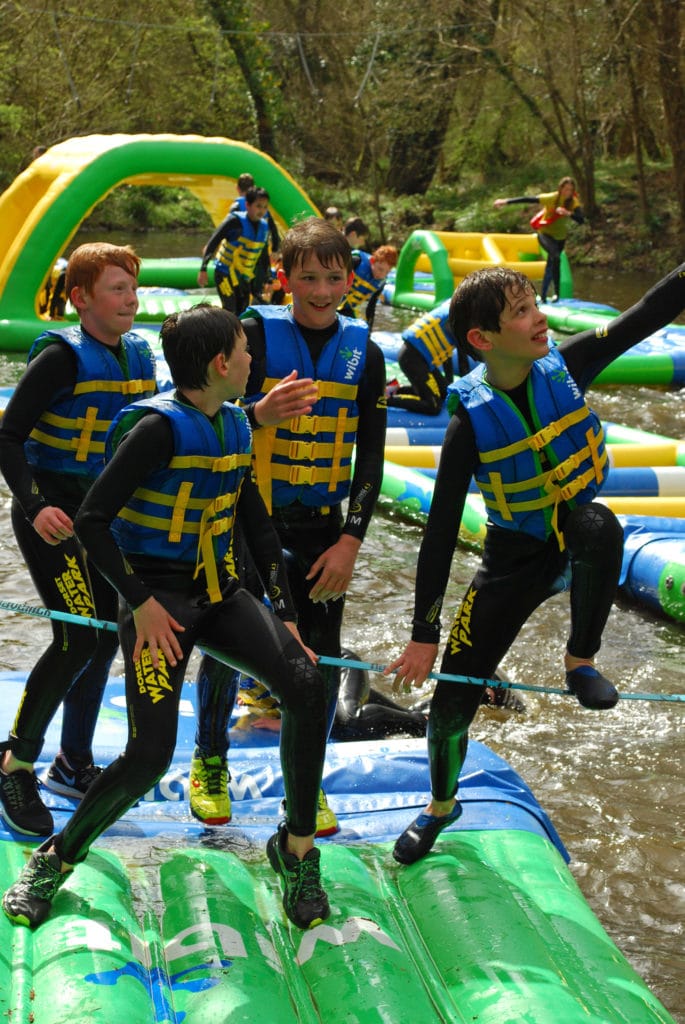 Dorset Adventure Park is a brilliant Dorset day out for families with teenagers or older kids. Formerly known as the Dorset Water Park, this is a wet and wild woodland amusement park set across two lakes.
The Inflatable Sports Aqua Park is a floating, Total-Wipeout-style course with over 200m of inflatable obstacles. Then there's the Mud Trail Assault Course, with 50 obstacles along a 2km trail.
The water park is suitable for those aged 6+, and you need to be confident in the water and be able to swim 10 metres unaided. So it might be better suited for those with older children who are confident swimmers!
Top Things to do in Dorset with Kids – Quick Checklist
Family-Friendly Beaches
Monkey World Ape Rescue Centre, Bovington
SEA LIFE Aquarium, Weymouth
Adventure Wonderland, Bournemouth
Farmer Palmer's Farm Park, near Poole
Swanage Railway, Purbeck
Splashdown, Bournemouth
The Tank Museum, Bovington
Moors Valley Country Park, Ringwood
RockReef, Bournemouth
Dorset Falconry Park
Snowtrax, Christchurch
Dorset Adventure Park, Corfe Castle
Best of the Rest: More Fun things to do in Dorset with kids
Nothe Fort, Weymouth – military museum and historic fort with lots of family-friendly events.
Teddy Bear Museum, Dorchester – a collection of antique teddy bears.
Durlston Country Park, Swanage – great for gentle walks and nature trails.
Kingston Maurwood Gardens & Animal Park, Dorchester – a small animal park with farm animals on the grounds of a stately home.
Laser Quest Bournemouth – indoor laser tag.
Lulworth Equestrian Centre – horse riding and stables.
Fantasy Island Fun Park, Weymouth – a mini funfair next to the beach at Bowleaze.
SandWorld Sand Sculpture Park, Weymouth – a unique art gallery where all the sculptures are made from sand!
Corfe Castle Model Village – a miniature replica of Corfe Castle village as it was in the 1940s.
Tyneham – an abandoned village with ruined houses to explore, as well as some buildings restored to look like they would have in the 1940s.
What are your favourite family-friendly things to do with kids in Dorset? Leave a comment to share your top tips!