Some posts on this site contain affiliate links. If you book or buy something through these links, I earn a small commission (at no extra cost to you). Take a look at my privacy policy for more information.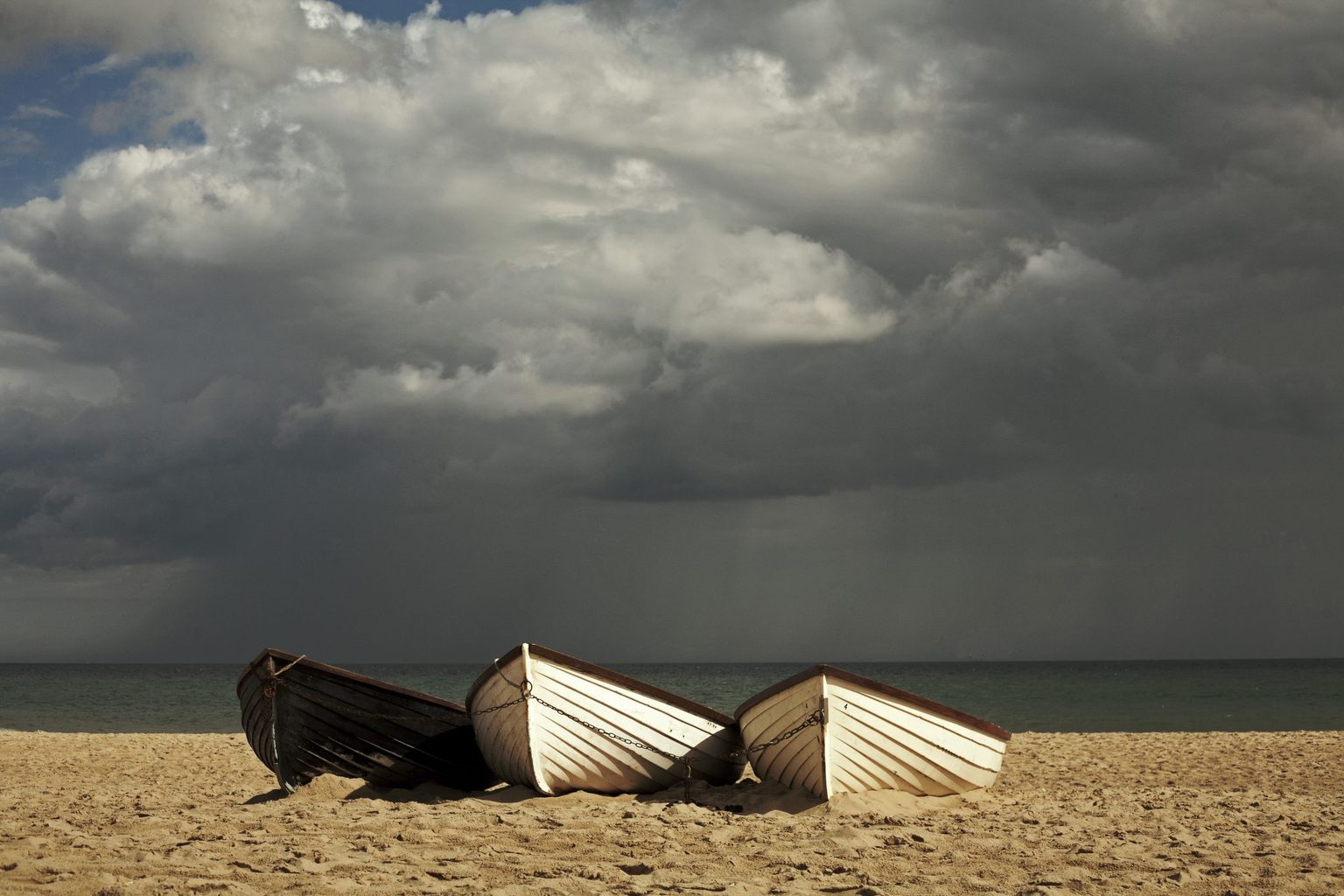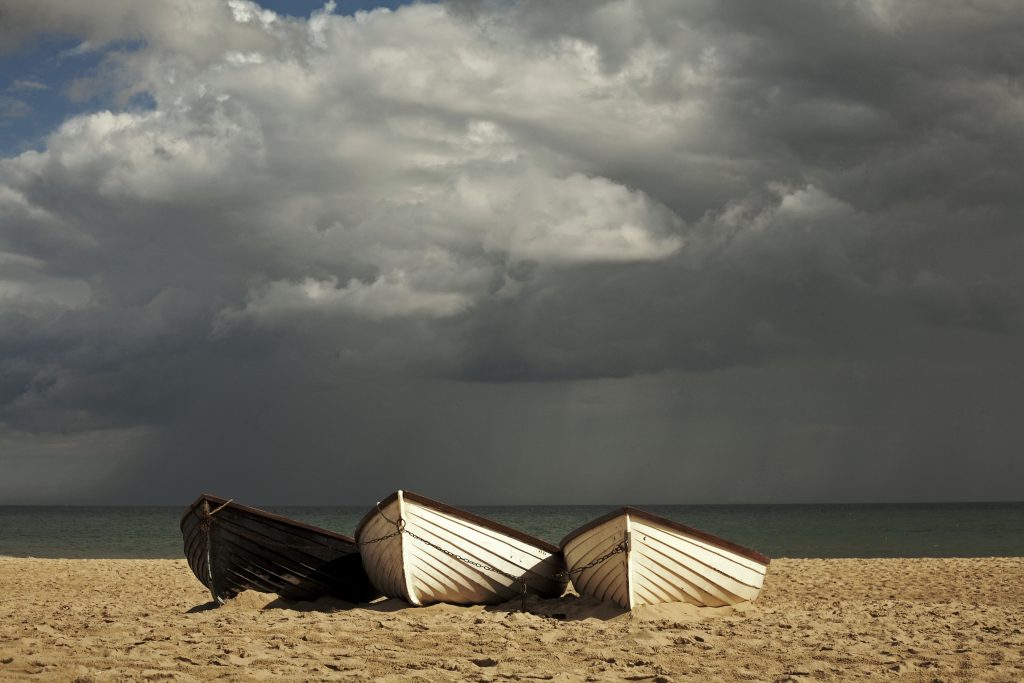 There are loads of great things to do in Dorset in the rain, so grab your wellies and get out there…
There's nothing worse than that sinking feeling when the grey clouds roll in while you're on holiday. And since the British weather is often less than cooperative, rainy days are rarely a surprise. But they don't need to ruin your holiday!
If you feel like braving the elements, there are plenty of spots for muddy puddle rambles in the countryside or windswept coastal walks. Just pick a route, get outside, and explore. But if you prefer to escape the rain and find some more sheltered activities, I've got you covered.
This is a list of some of the best rainy-day activities in Dorset. Soak up some history at a stately home, let the kids go wild at an indoor soft play, or get soaked on your own terms at an indoor water park!
There's plenty to keep you busy when the weather takes a turn for the worse, so before you get comfy on the sofa, check out some of these brilliant suggestions…
READ MORE: 15 Top Things to do in Dorset
Things to do in the Rain in Dorset – Map
14 Things to do in Dorset in the Rain
1. Explore a Stately Home
Dorset has dozens of historic buildings and stately homes to discover, and these are perfect places to escape the rain and soak up a little English history! Discover how the nobility of old once lived, or wander through the kitchens to get a glimpse of servant life.
Many of them feature vast collections of historic art, antique furniture, or even exotic curios from around the world such as at the Russel-Cotes Museum in Bournemouth.
Below, I've listed a few of the best-known stately homes in Dorset for the next time you need to while away a rainy afternoon. For more info, check out my in-depth guide to all of Dorset's stately homes here and my round-up of Dorset Castles here.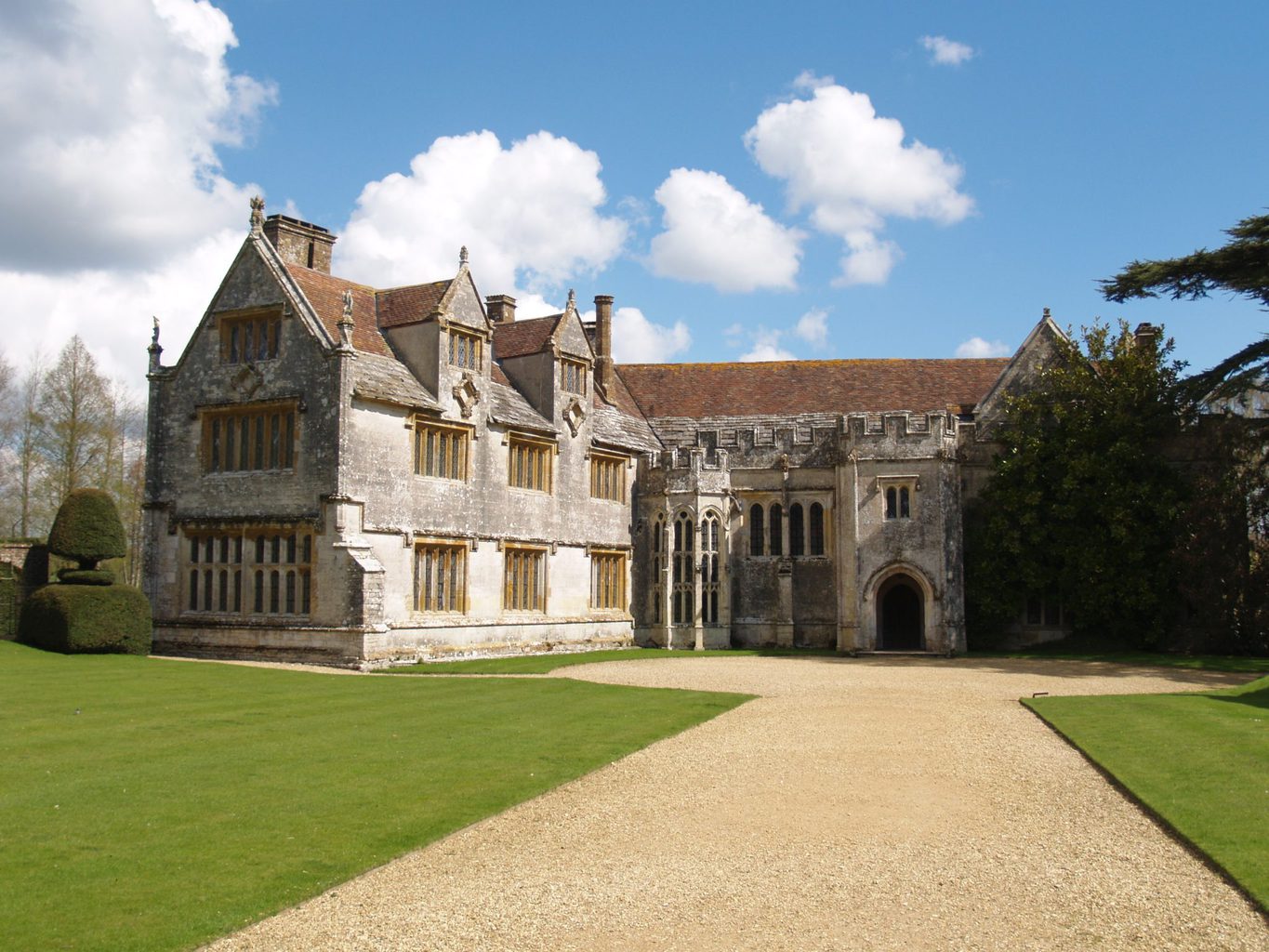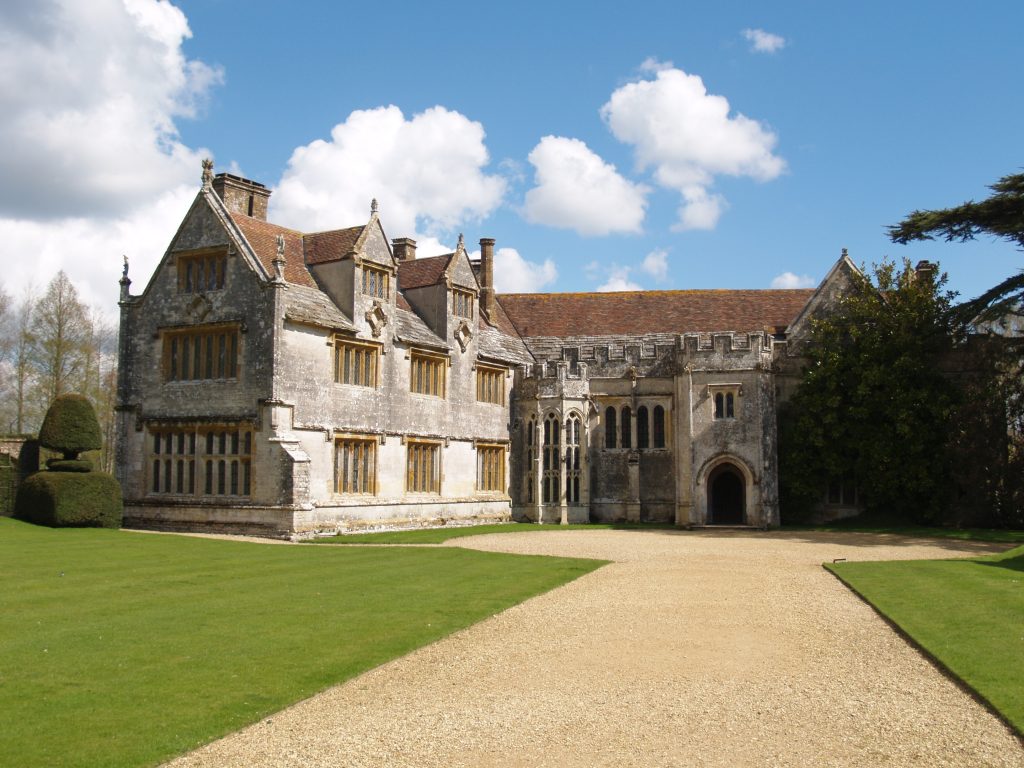 Athelhampton House and Gardens, Dorchester
Highcliffe Castle, Highcliffe
Kingston Lacy, Wimborne Minster
Lulworth Castle, Wareham
Mapperton House and Gardens, Bridport
Max Gate, Dorchester
Russell-Cotes Art Gallery & Museum, Bournemouth
Sherborne Castle, Sherborne
2. Dive into Sea Life at an Aquarium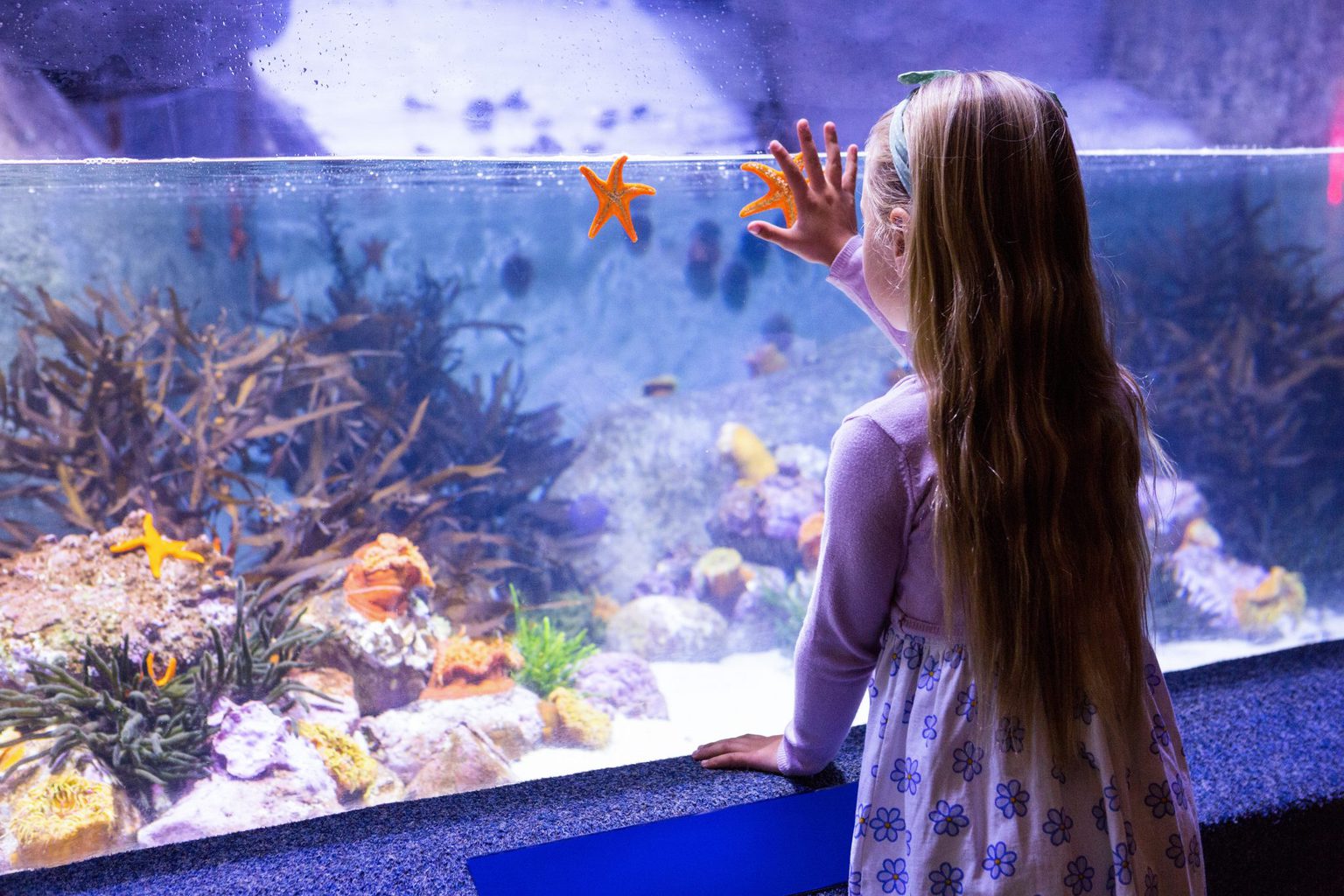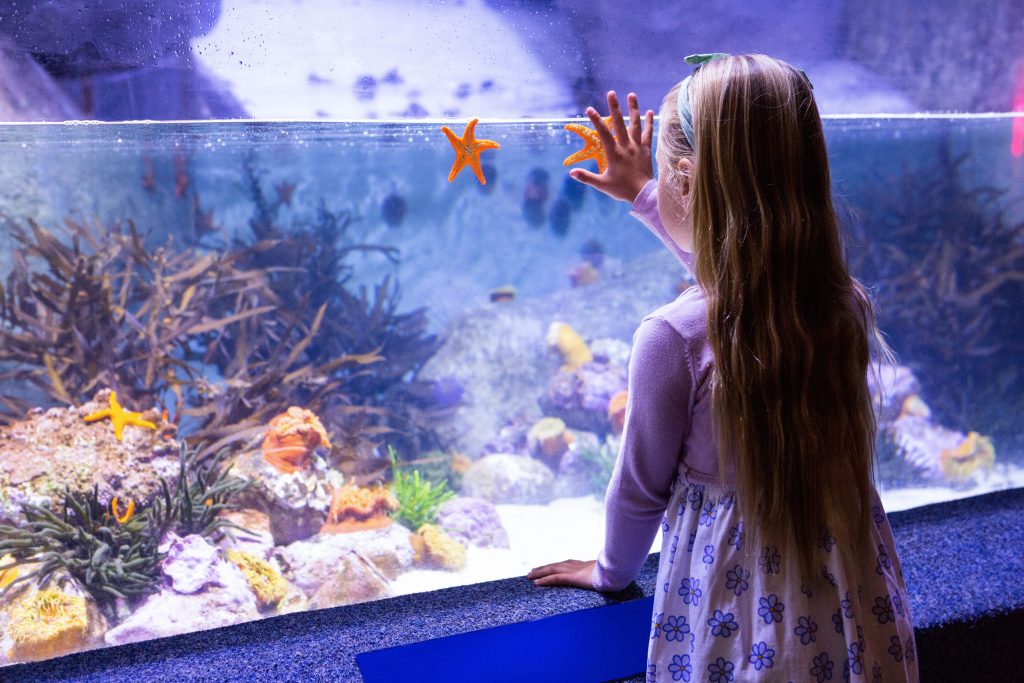 What to do in Dorset when it's too rainy to enjoy the coast and beaches? Find out more about what's going on beneath the surface of the ocean at one of our excellent aquariums, of course!
The SEA LIFE Centre in Weymouth is one of the most famous attractions in the county – and a really popular day out for families. It's a huge aquarium where you can see seals, penguins, sharks, and more. Many of the larger animals, such as the sea turtles, are rescued, and the Centre is doing some really great conservation work. This is one of the best places to take the kids in Dorset, no matter the weather.
All the exhibits are in separate buildings, so you do have to go outside to get between each one. But most of the best stuff to see is indoors – while the huge outdoor play area can still be good fun if it's not too wet.
On the other hand, the Oceanarium in Bournemouth is entirely indoors. It's slightly smaller, but also has an amazing collection of marine life. Including penguins, crocodiles, stingrays, sharks, and loads more. So it's an ideal place to take the kids on a rainy afternoon.
3. Play Crazy Golf at Mr Mulligan's in Bournemouth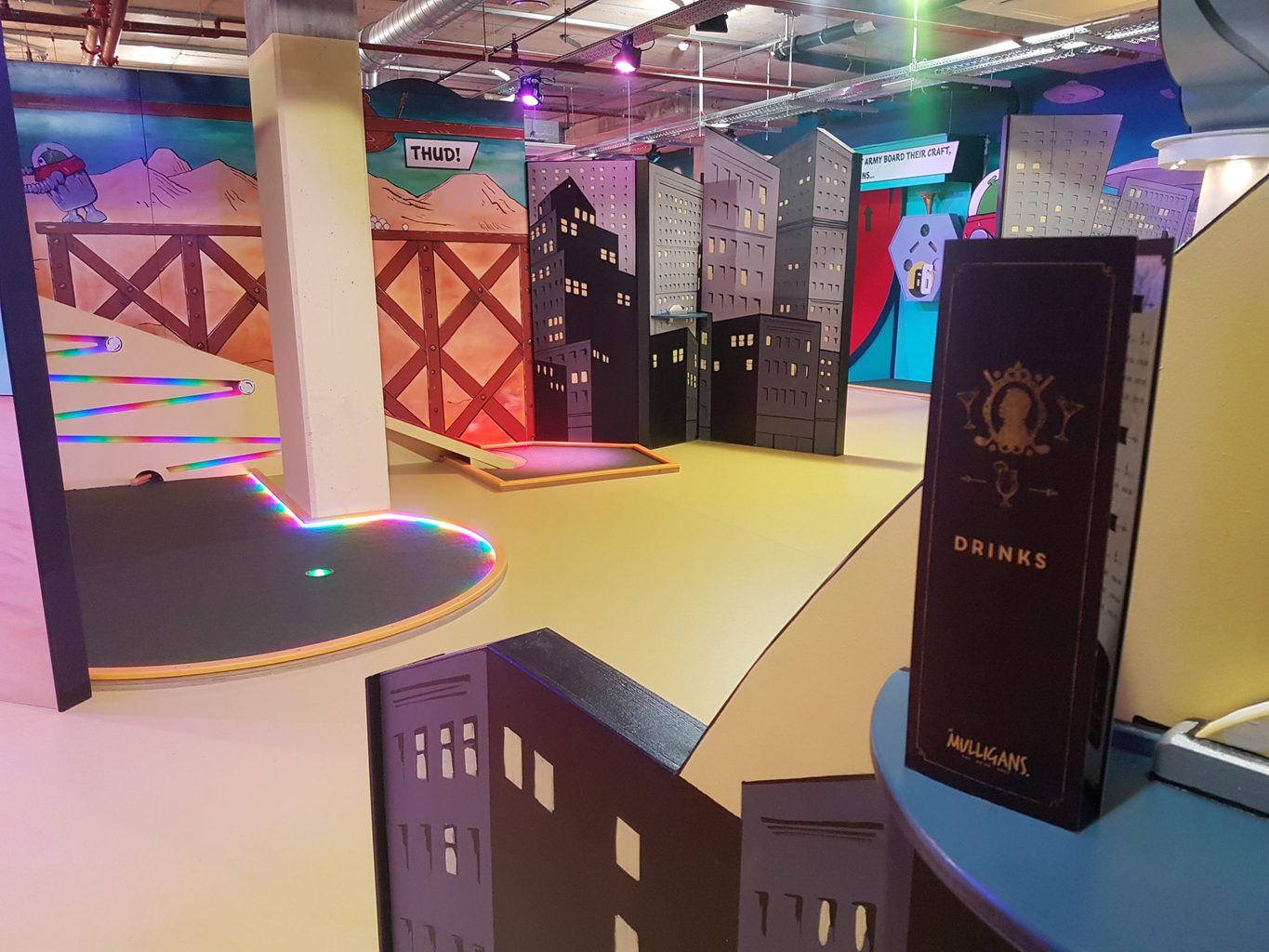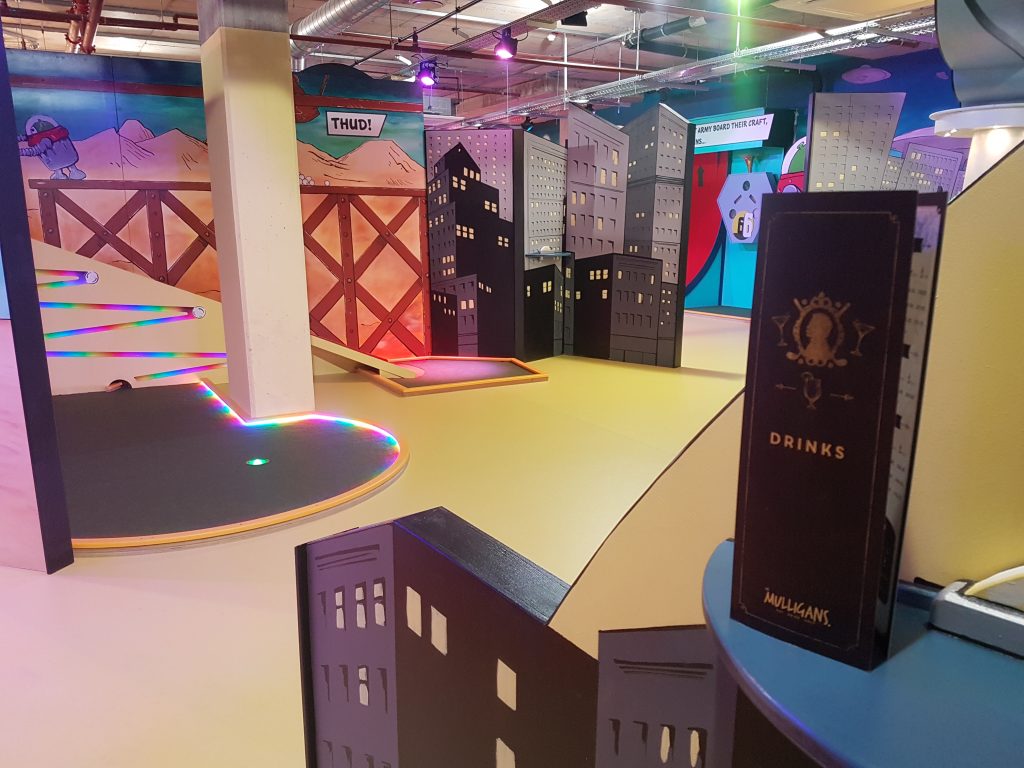 Mr Mulligan's crazy golf centre is one of the most fun things to do in Bournemouth! And it's all indoors, so this is the perfect rainy-day activity in Bournemouth. There are three uniquely themed courses to choose from, each with incredible and creative scenery and props. Immerse yourself in a real-life comic book, an otherwordly light experience, or putt your way through an apocalyptic crash scene.
4. Head to the Bovington Tank Museum in Wareham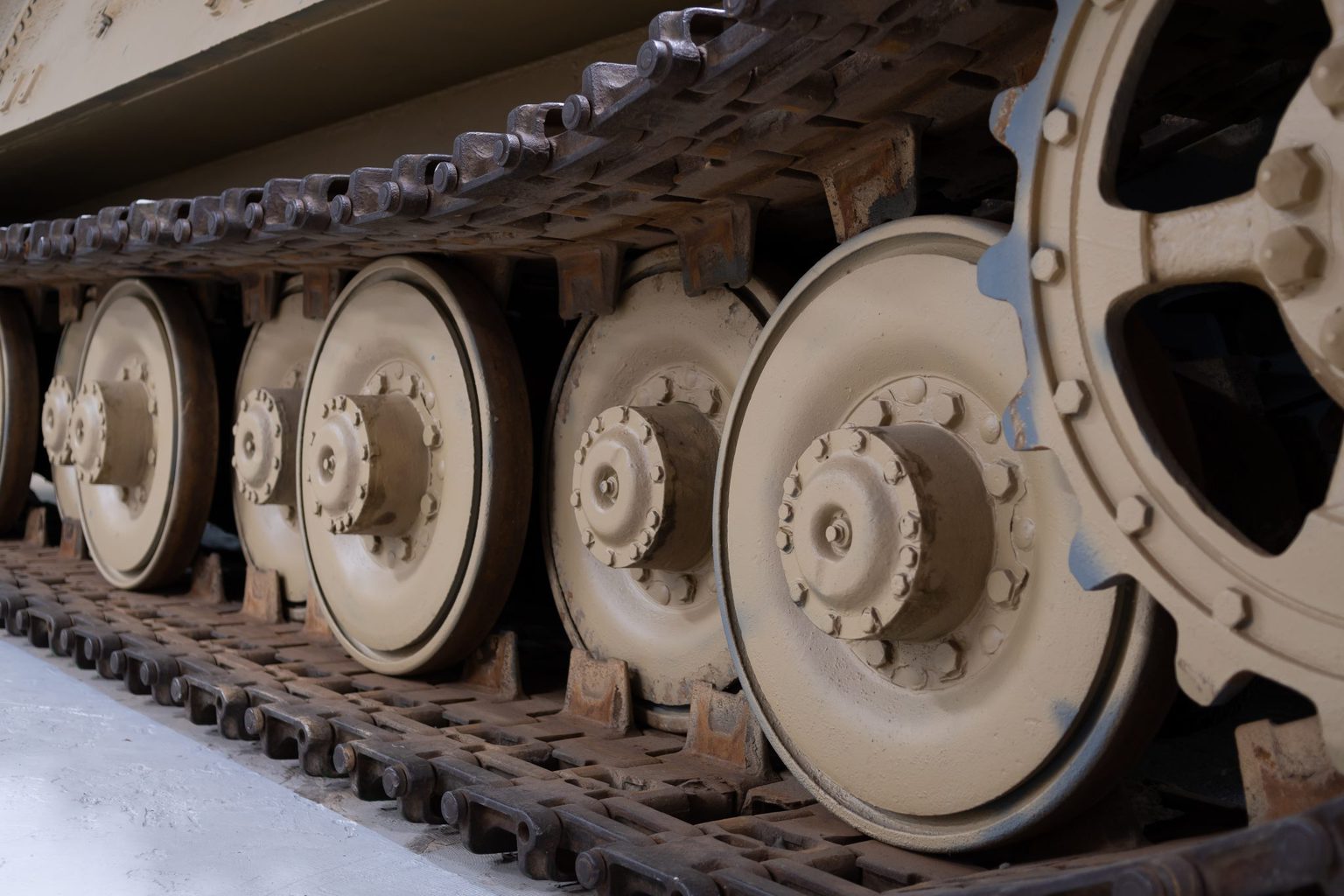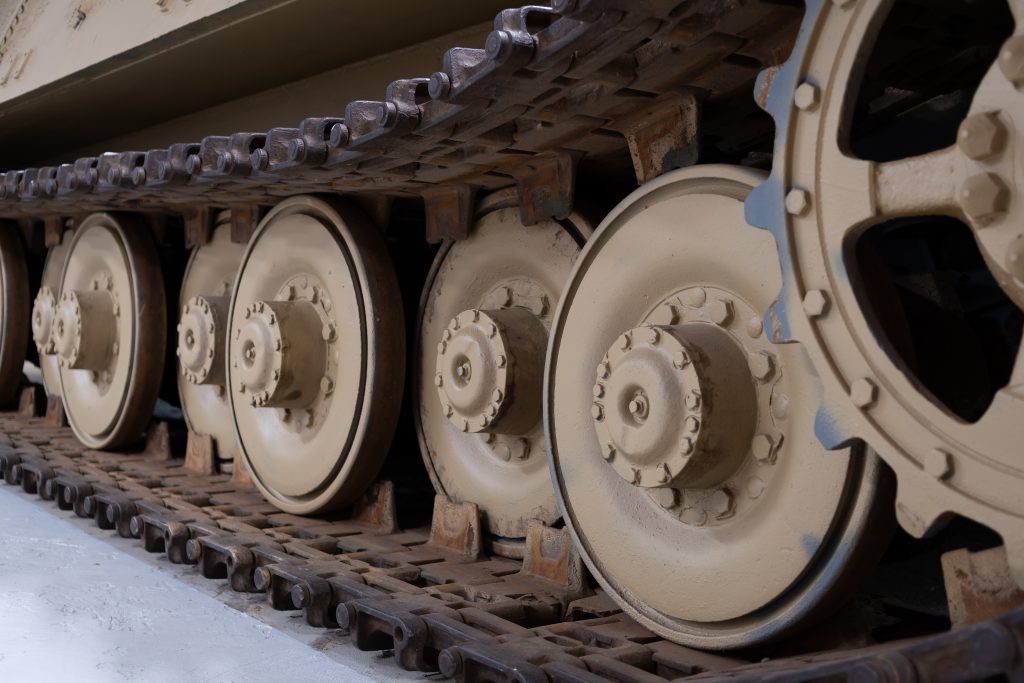 The Tank Museum at Bovington Camp, about a mile outside of Wool, is the world's biggest collection of tanks! With over 300 armoured fighting vehicles across 10 exciting exhibitions, you can learn all about tanks, their crews, and their history – from 1916 to the present day. Interactive exhibits, special events, and dress-up sections mean this is a fun day out for all ages. And it's definitely one of the best things to do in Dorset in the rain!
5. Get Wet at Splashdown in Poole
Splashdown is one of the main attractions at Tower Park in Poole, and it's a brilliant family day out in any weather! This is an indoor waterpark with flumes, slides, and other water rides. From gentle tyre slides to intense flumes and a giant "infinity bowl" slide, there's something for everyone.
6. Admire the Sculptures at Sandworld in Weymouth
Next door to the SEA LIFE Centre, Sandworld is another indoor attraction which makes a perfect day out for families. Especially on a rainy day in Dorset. This unique gallery is filled with sand sculptures created by artists from around the world! Many of the sculptures are of pop culture figures such as cartoon characters and movie scenes, so it's great fun to explore. There's also a sandpit, where kids can work on their own creations.
7. Visit a Dorset Brewery on a Rainy Day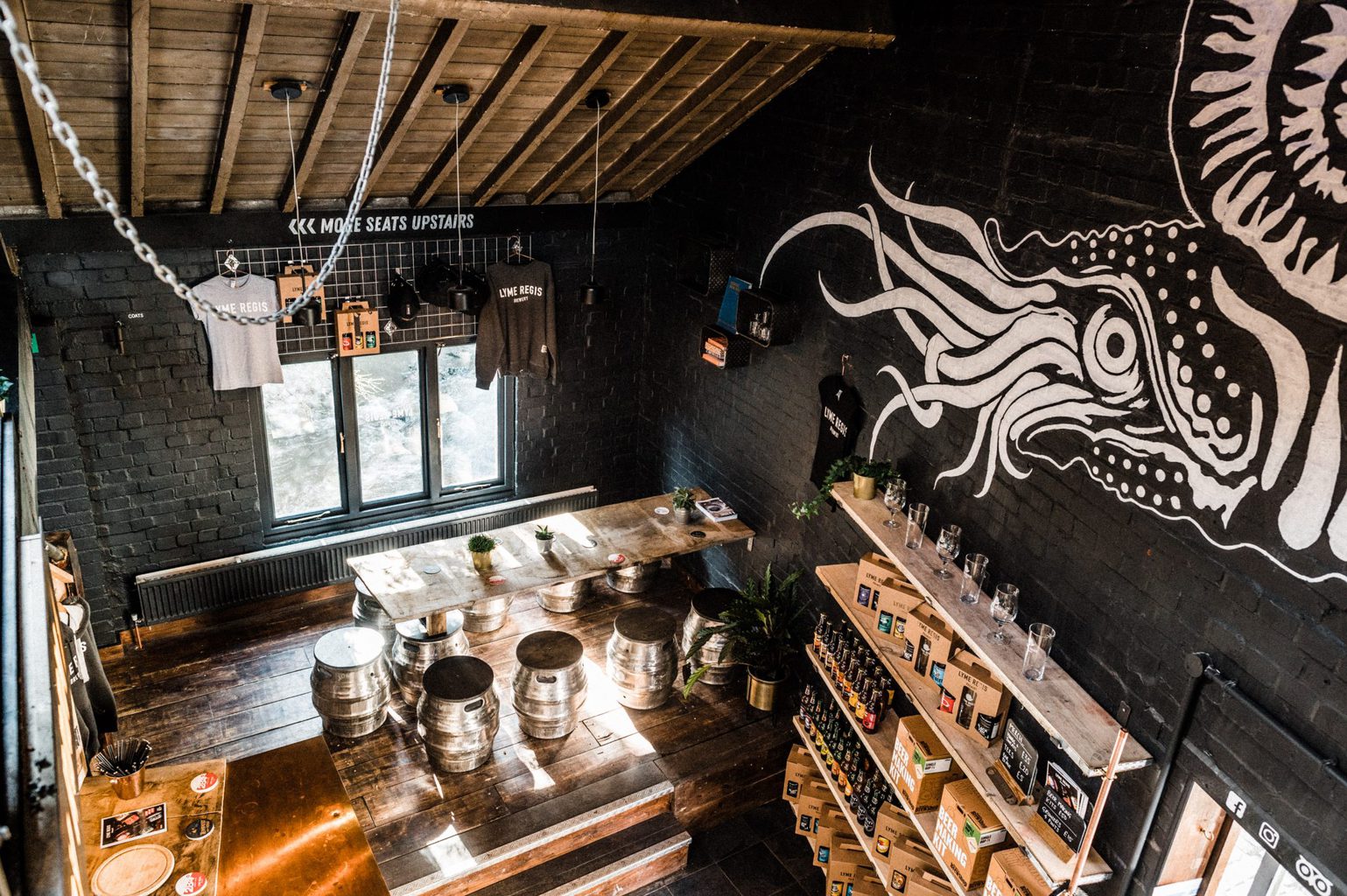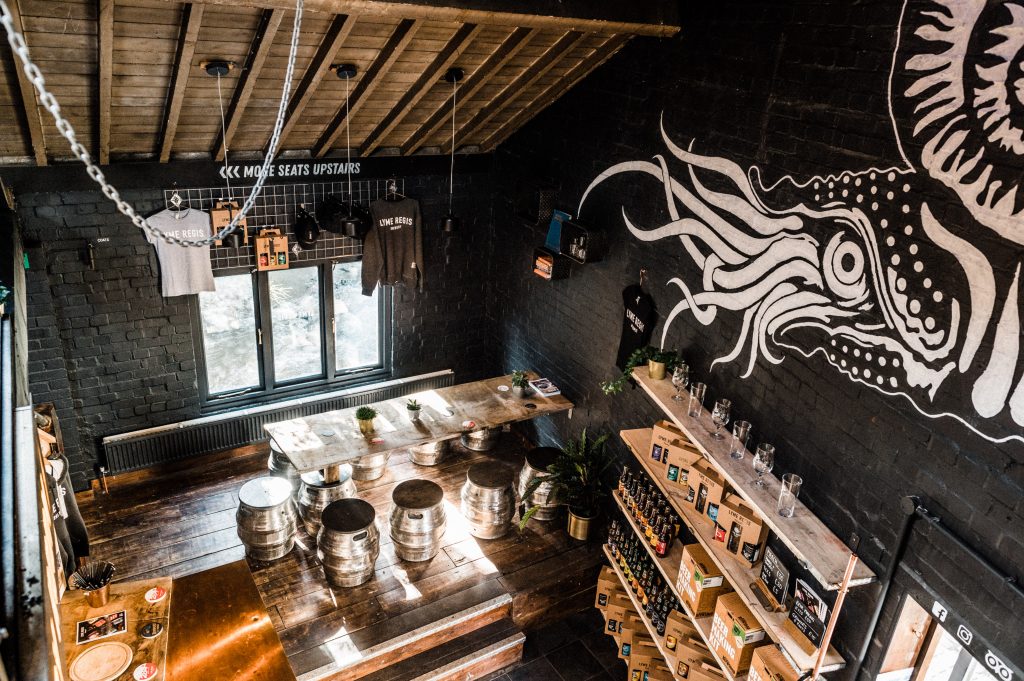 If you're looking for things to do in Dorset in the rain WITHOUT the kids, this one's for you! Head to one of the many incredible local breweries to try some unique beers, or take a tour to see how it all gets made. I've got a full blog post rounding up all the breweries you can visit in Dorset here, so check that out and take your pick!
8. Tour Dorchester's Museums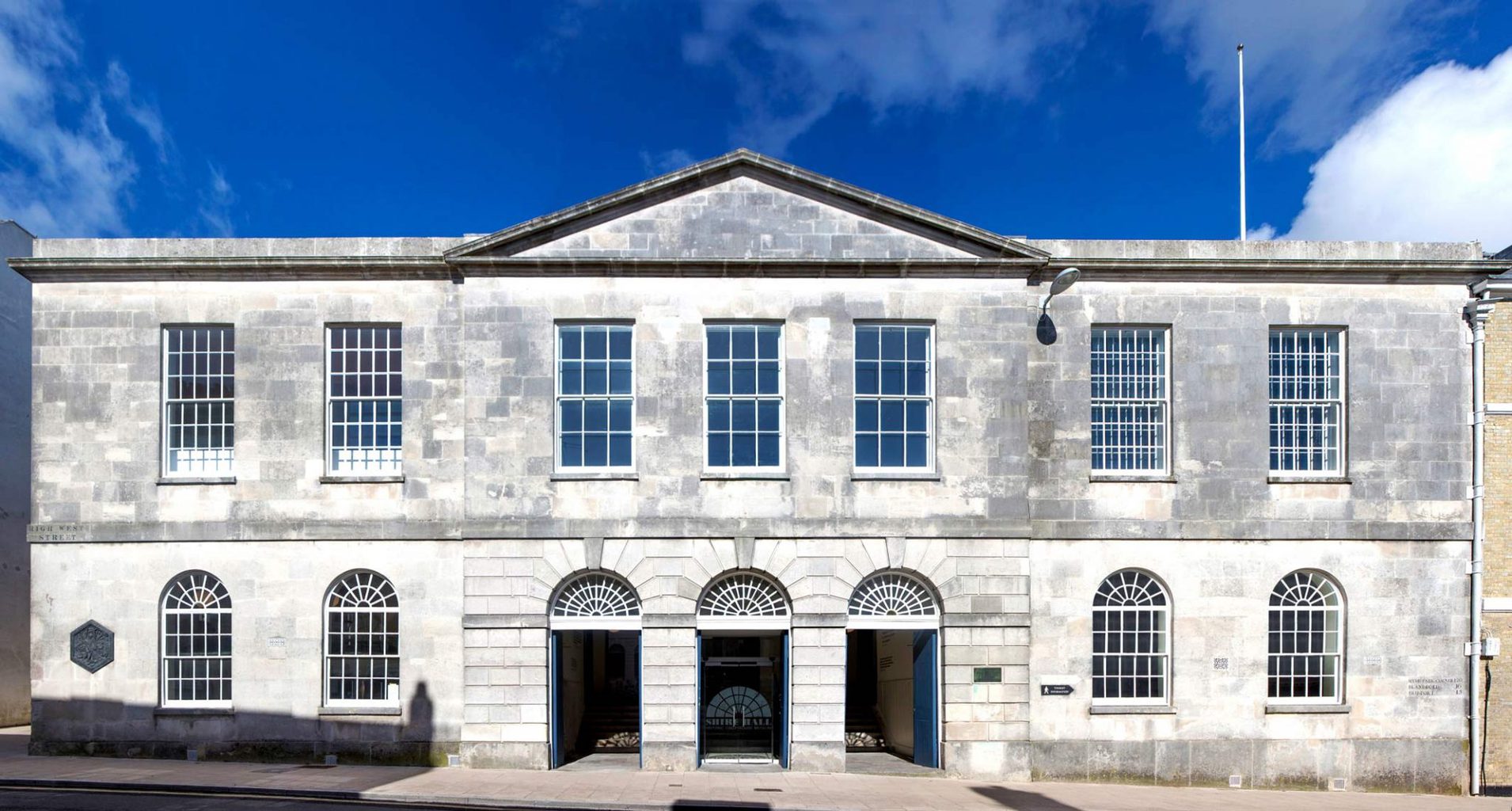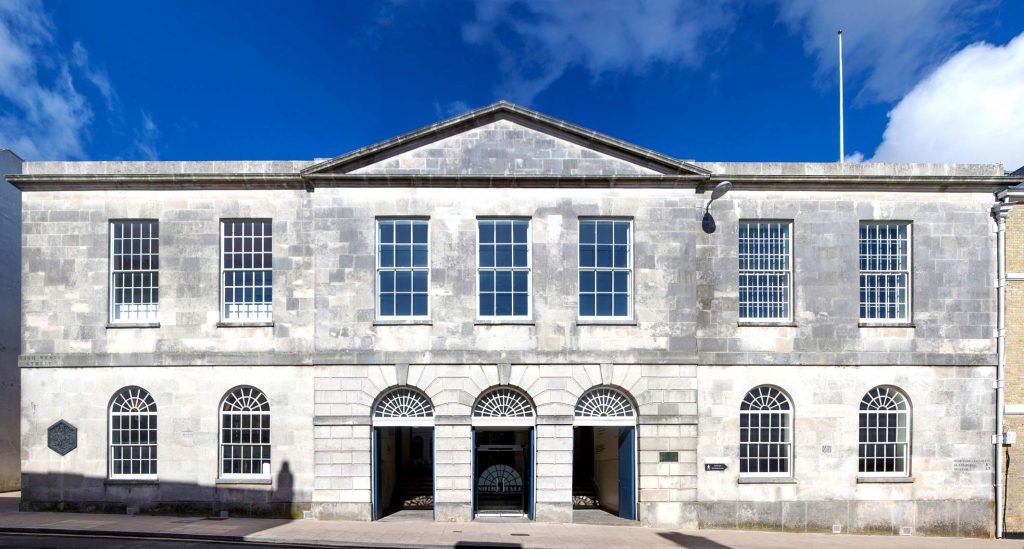 Museums make the perfect rainy day activity, and Dorset has plenty of great ones to choose from. But if you want to spend a day visiting a few different museums in one place, the historic county town of Dorchester has more than its fair share of museums. There's sure to be at least a couple you'll enjoy on the list below. Don't forget to check out all these other things to do in Dorchester while you're in town.
Hardy's Cottage – the birthplace and first home of the famous local author Thomas Hardy.
Dorset County Museum – an excellent museum focusing on local history.!
The Keep Military Museum – an extensive military museum housed inside a castle-like keep dating from 1879.
Shire Hall Historic Courthouse Museum – an immersive glimpse into local history where visitors can explore the original cells, courtroom, and dock.
The Dinosaur Museum Dorchester – a collection of dinosaur skeletons and real fossils, as well as life-sized reconstructions.
Teddy Bear Museum – a small museum home to over 100 kinds of teddy bears!
Tutankhamun Exhibition – an incredibly accurate recreation of the tomb and treasures discovered by Howard Carter in 1922.
9. Visit one of Dorset's Leisure Centres
Another perfect rainy day activity is to visit a leisure centre, and again, Dorset has plenty to enjoy. Below are a couple of the best options…
10. Have a Climbing Adventure at RockReef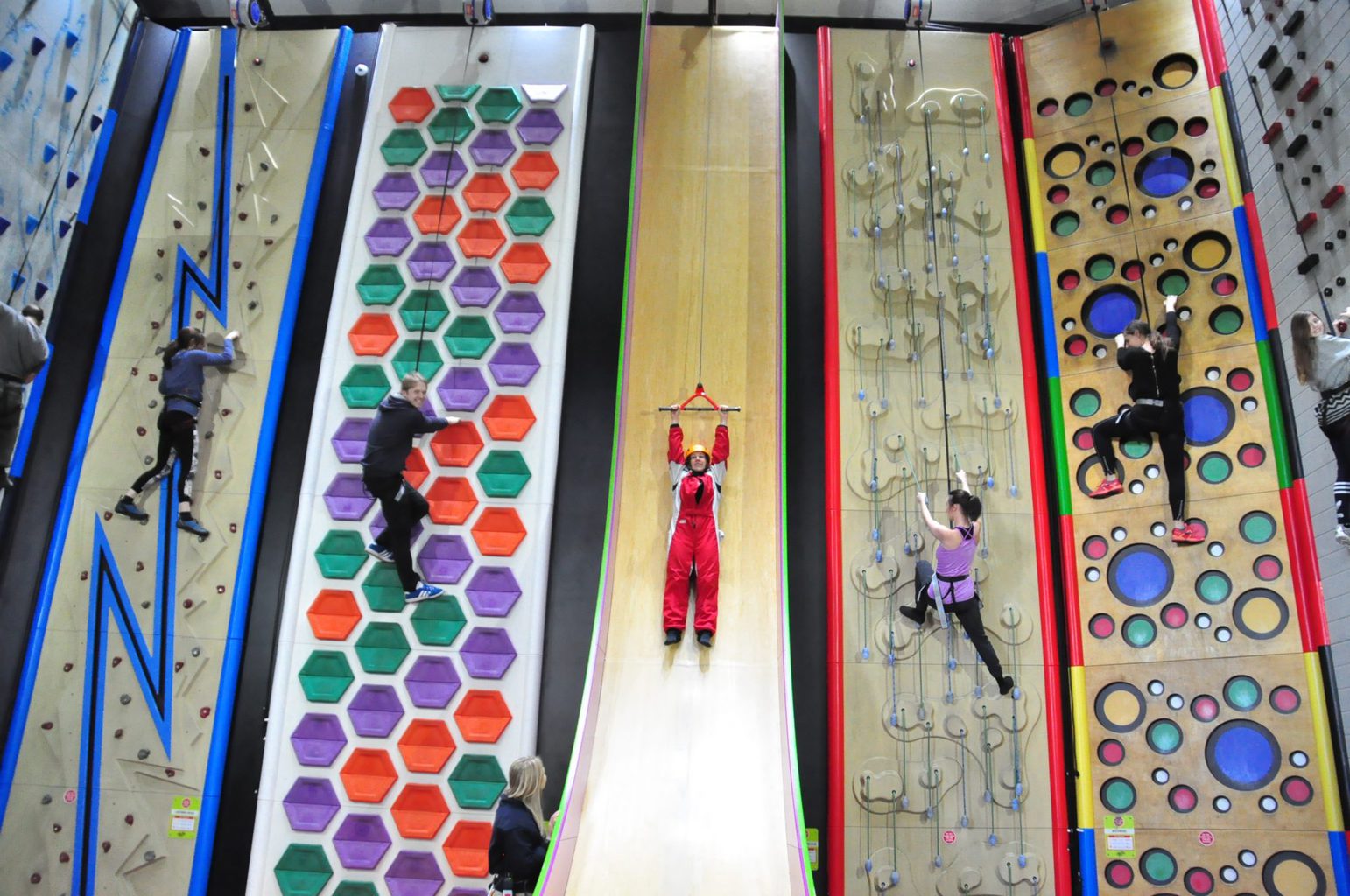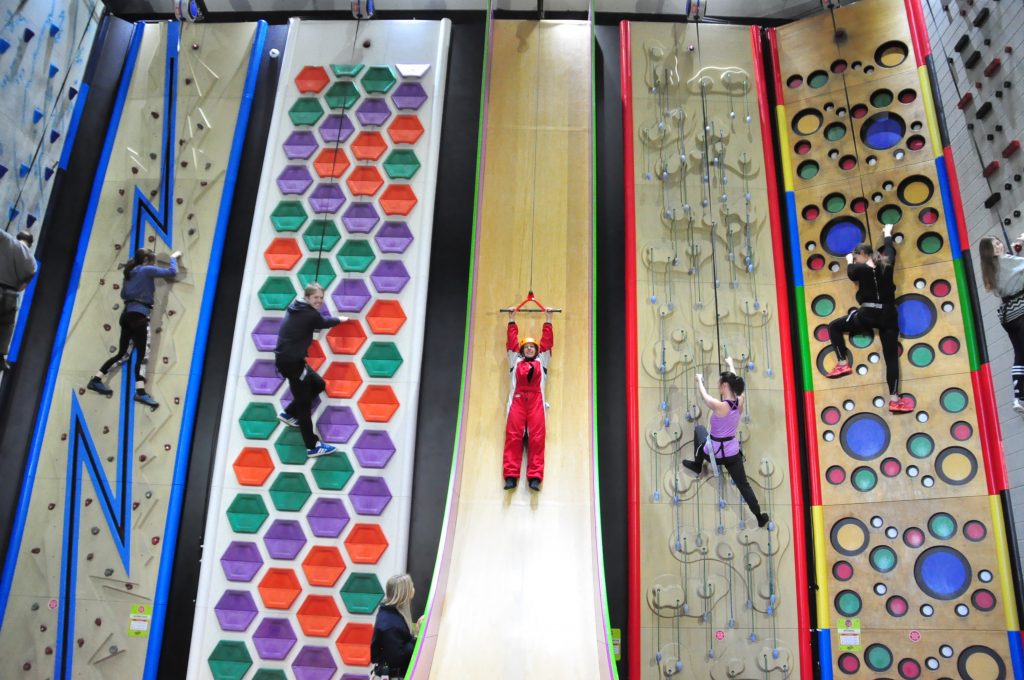 RockReef is an adventure activity complex situated at the end of the pier in Bournemouth. There are 28 themed indoor climbing walls of varying difficulties, as well as a vertical drop slide, a high ropes aerial obstacle course, and much more. So there's something for everyone – and it's the perfect place for kids to boost their confidence by learning some new skills!
11. Take the Kids to an Indoor Soft Play Area – Perfect for a Rainy Day in Dorset!
Parents will know there's very little that's trickier than trying to entertain small kids on a rainy day. Especially if the kids are full of energy and need to burn it off.
Indoor soft play areas are the perfect antidote, as the kids can run riot in padded safety while you supervise with a coffee nearby! Below, you'll find some of the best indoor soft play areas around Dorset ready for next time you're confronted with a rainy day…
12. Try an Escape Room
Escape rooms are IDEAL rainy day activities. If you haven't heard of the escape room phenomenon, these are live, interactive experiences where you'll find yourself locked in a room and need to escape. You have a set amount of time to solve puzzles, find clues, and figure out how to beat the room.
Usually, you need to work as a team to escape, so these are perfect for groups of friends or families with older kids. Here are a few of the best escape rooms to try in Bournemouth next time it rains. Or, even if it doesn't!
13. Watch a Show at a Dorset Theatre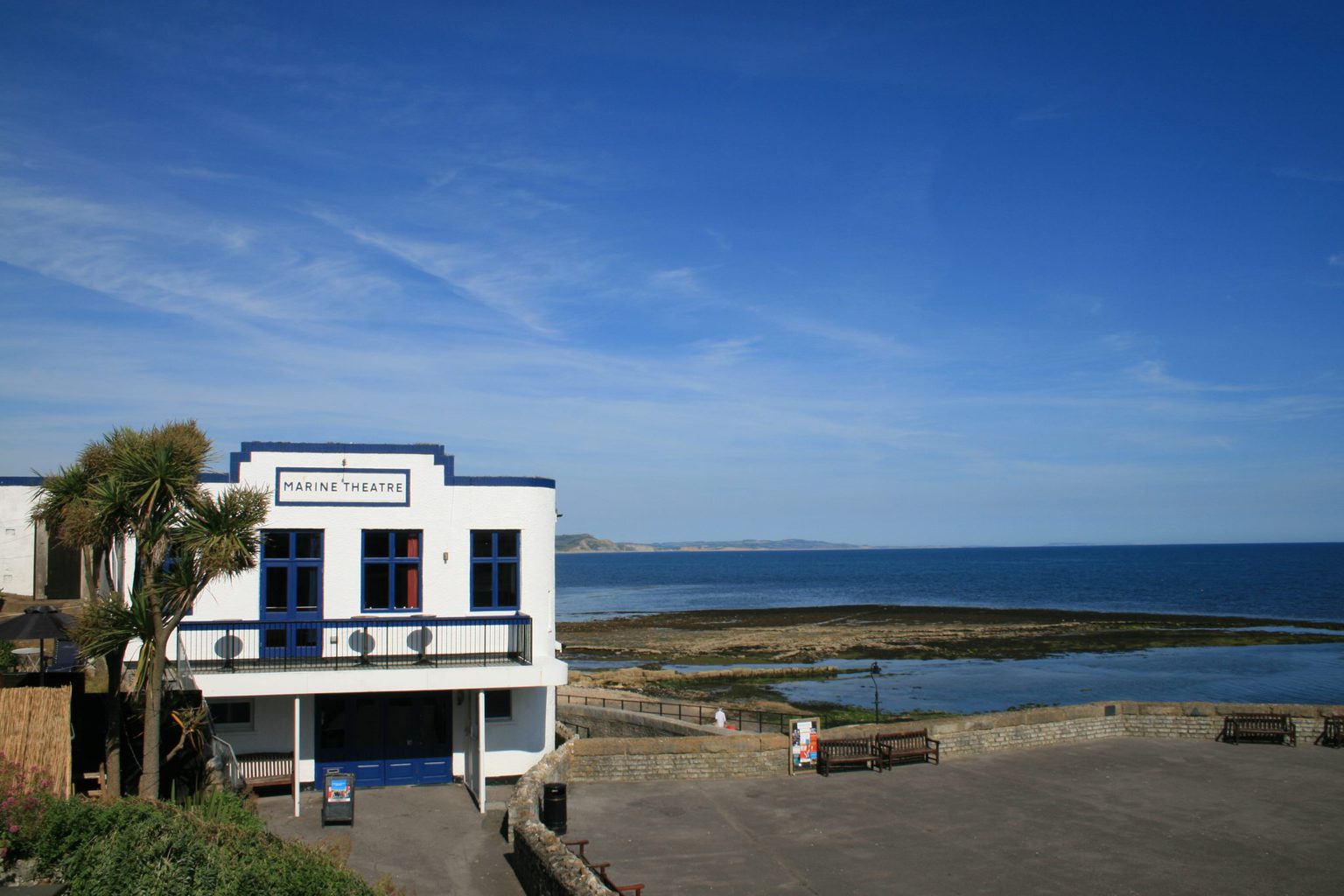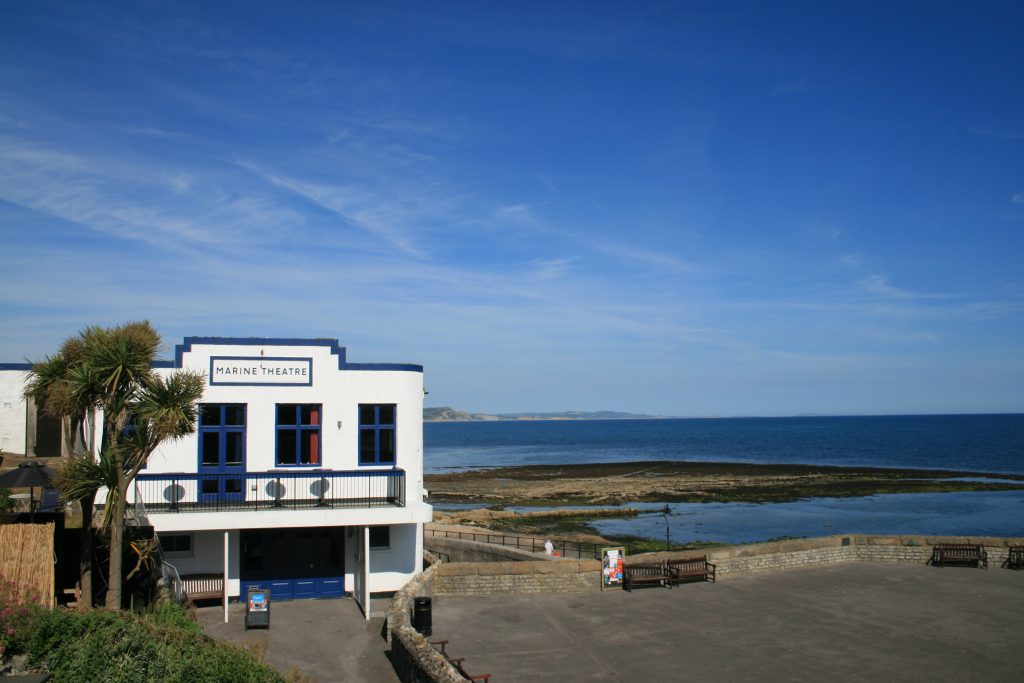 When it's raining outside, you might feel like doing nothing more than curling up in front of the TV. But why not mix things up by catching a show at a local theatre instead?
Dorset has a lot of really great pavillions and theatres dotted around the county, showing everything from stand-up comedians and musicians to plays and ballets. Support the local am-dram society, or catch a big name at one of the larger venues such as Bournemouth's BIC. There's always something on and it's a great way to get yourself out of the house (or hotel) while the weather is rubbish!
The below list is by no means extensive, but here are some of the best theatre venues across the county:
Bournemouth International Centre (BIC), Bournemouth
Bournemouth Pavillion Theatre, Bournemouth
The Tivoli Theatre, Wimborne
Weymouth Pavilion, Weymouth
Marine Theatre, Lyme Regis
Bridport Electric Palace, Bridport
14. Relax at a Spa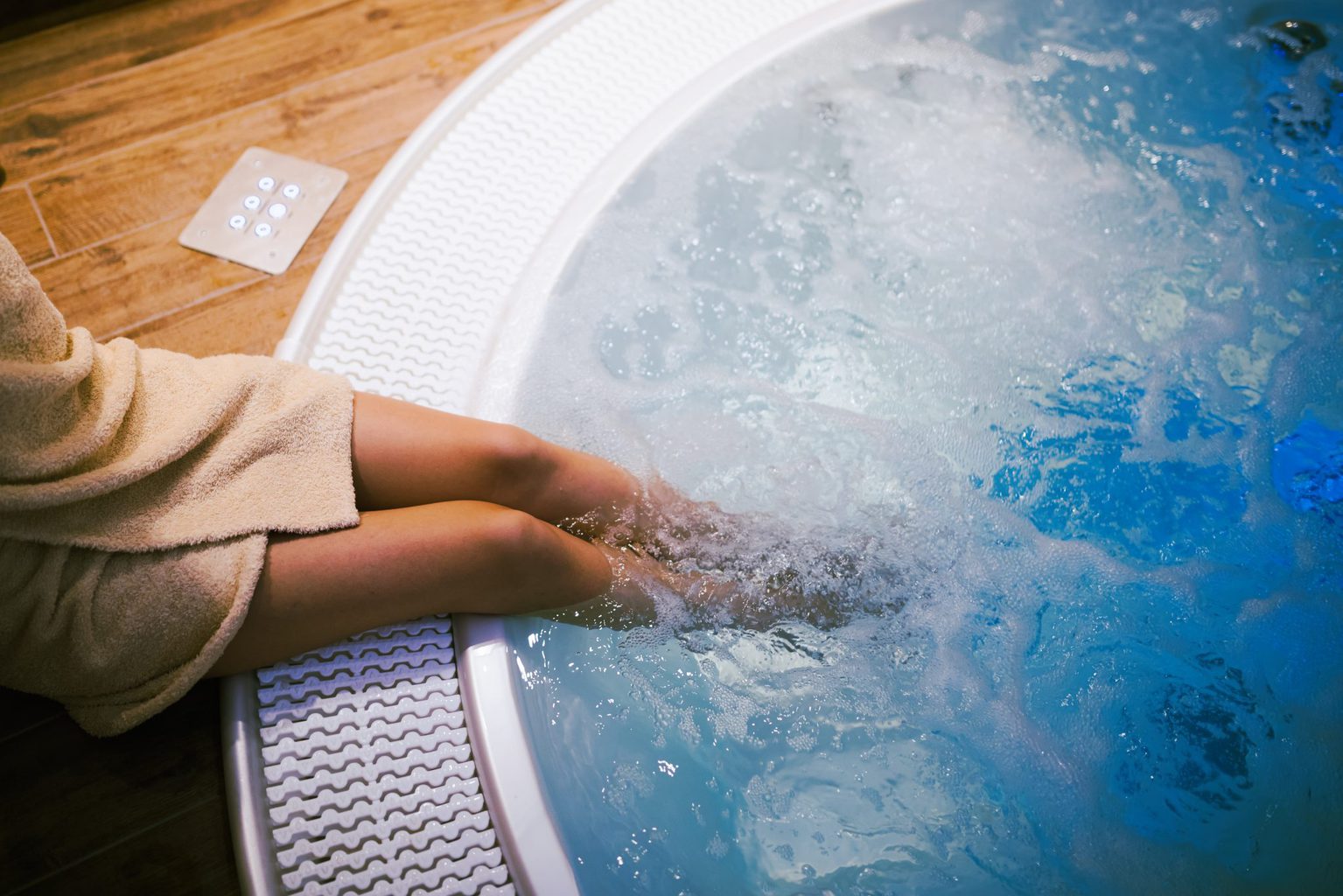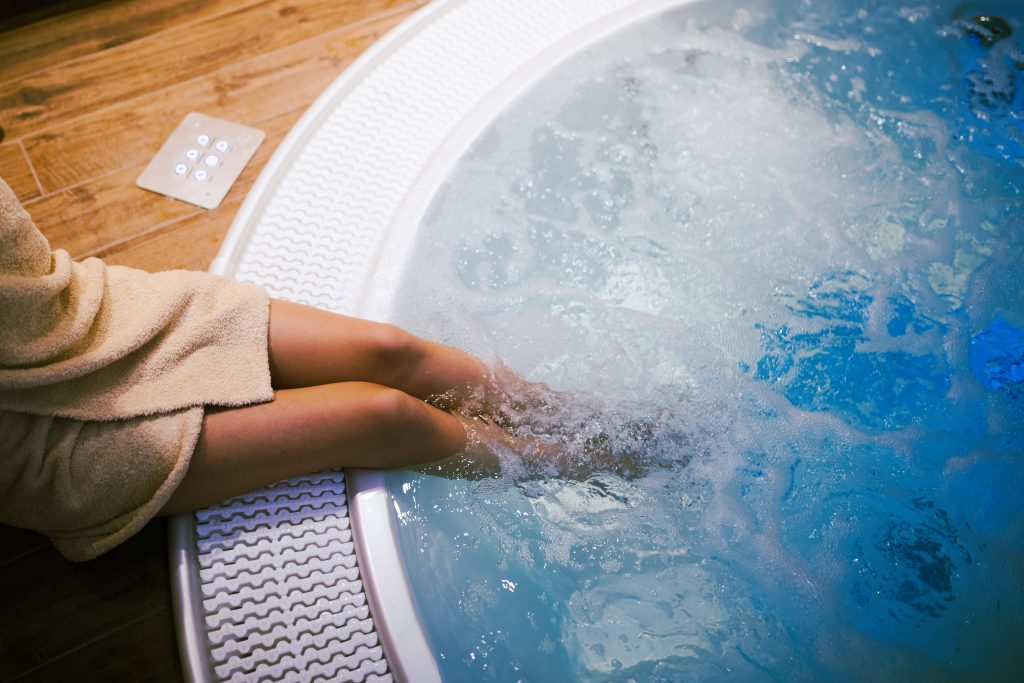 Finally, if you're looking for one of the best things to do in Dorset in the rain that's just for grown-ups, why not head to a spa? Make a day of it at one of the fabulous spas listed below, or book a treatment to really pamper yourself. Want a longer experience? Check out my list of Dorset spa hotels and get away from it all for a couple of nights.
What other fun things to do in Dorset in the rain can you think of? Share in the comments!
Pin this post!