Some posts on this site contain affiliate links. If you book or buy something through these links, I earn a small commission (at no extra cost to you). Take a look at my privacy policy for more information.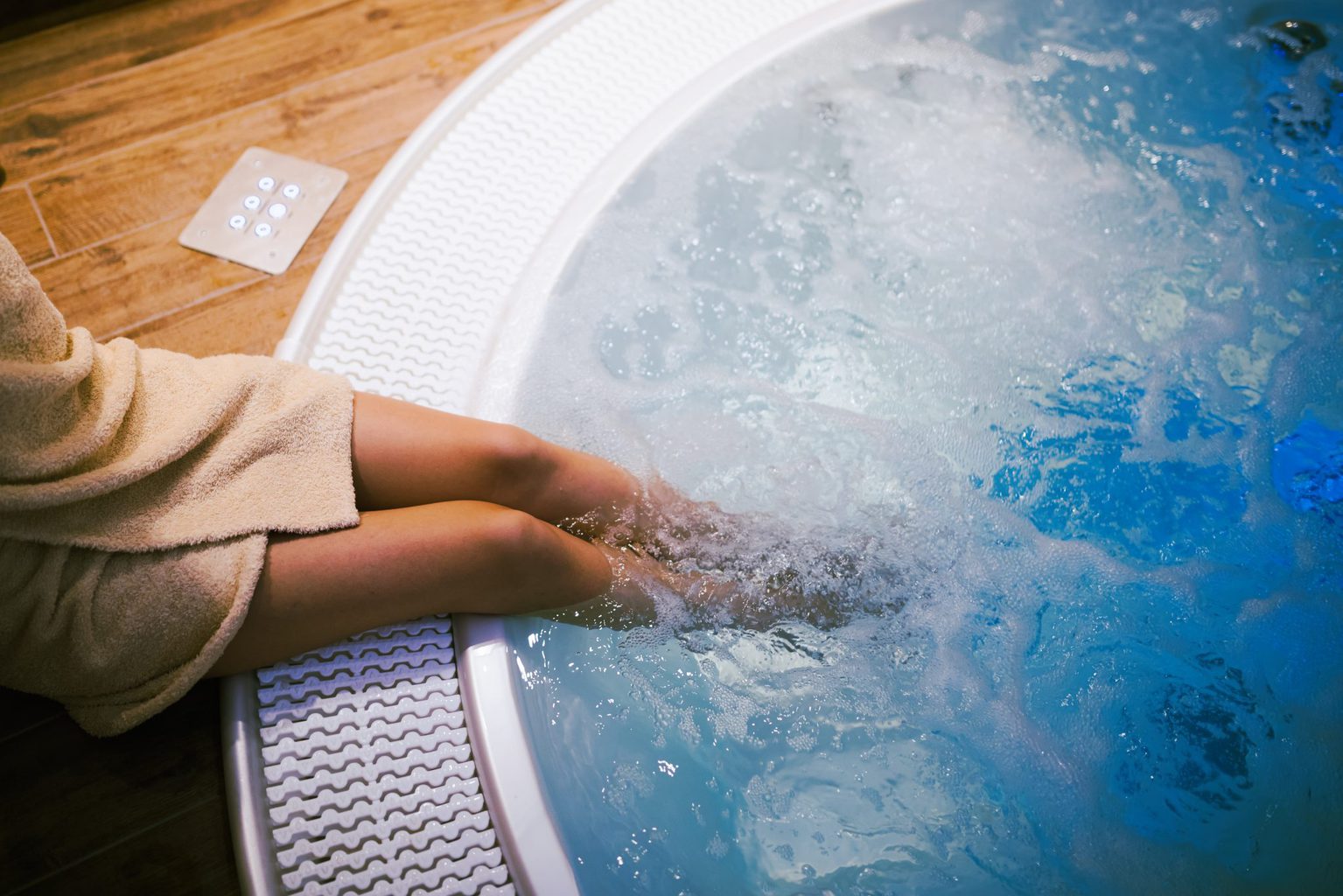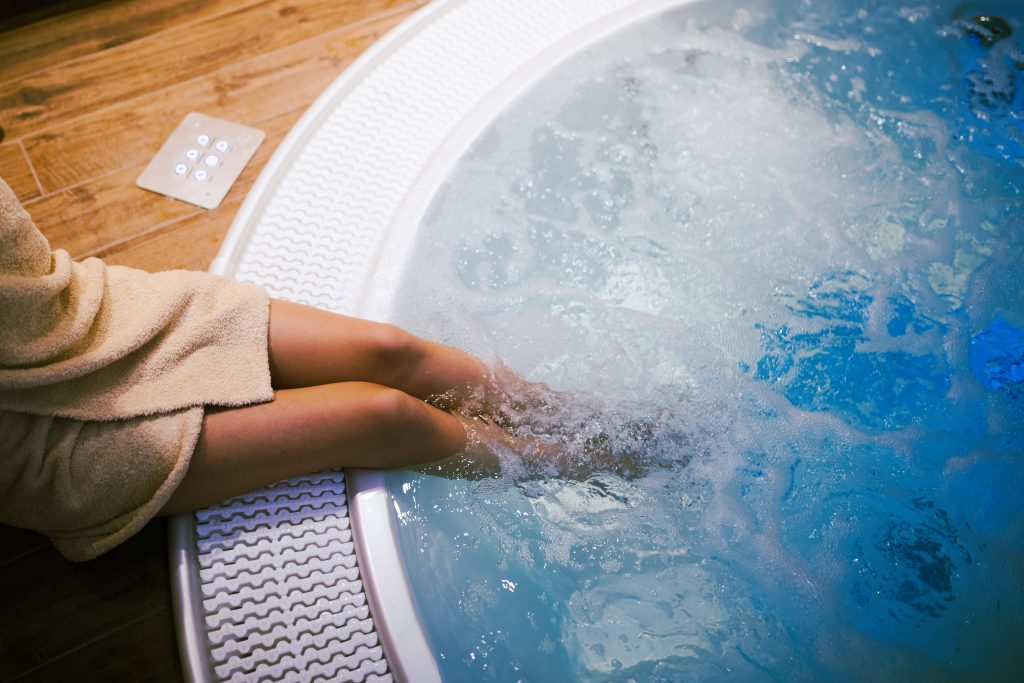 Are you looking for the top hotels with spas in Dorset to raise your vacation to the next lavish level?
From its iconic coastal walks to the gentle sea breeze forever on the air, Dorset is the perfect place for both adventure hunters and those seeking a little serenity.
In a shire county that is known to provide some idyllic spaces to explore, what better way to enjoy the incredible landscapes than with a spa treatment or two? While there are many sensational hotels to choose from in Dorset, establishments with spas will be sure to provide a tranquil escape from the daily grind of life.
Unsure where to find these harmonious havens in this charming setting? I'll take you through the top restful retreats in Dorset to relax and get pampered in style.
Hotels with Spas for a Luxurious Trip to Dorset
If you're looking for a place to truly relax in Dorset, hotels with dedicated spa facilities are ideal. Take a look at some of the sublime spaces to stay for an envy-worthy getaway.
READ MORE: 10 of the Best 5 Star Hotels in Dorset
1. Moonfleet Manor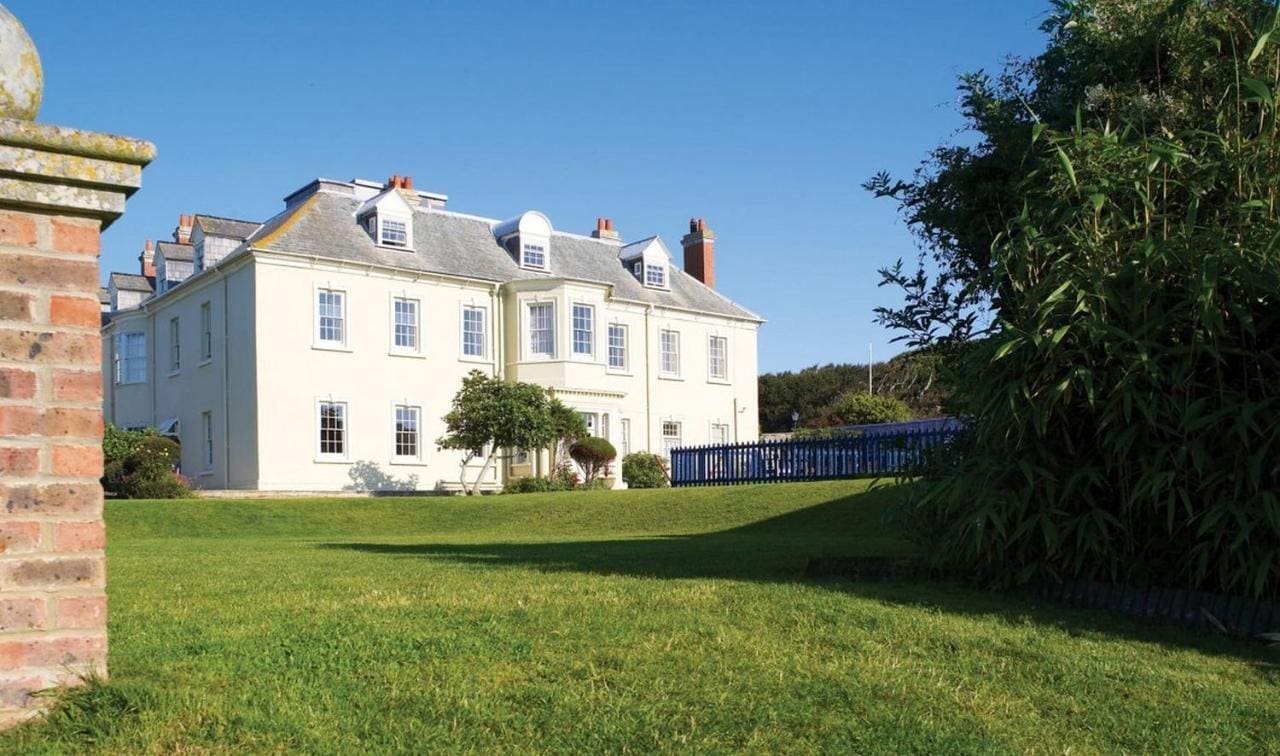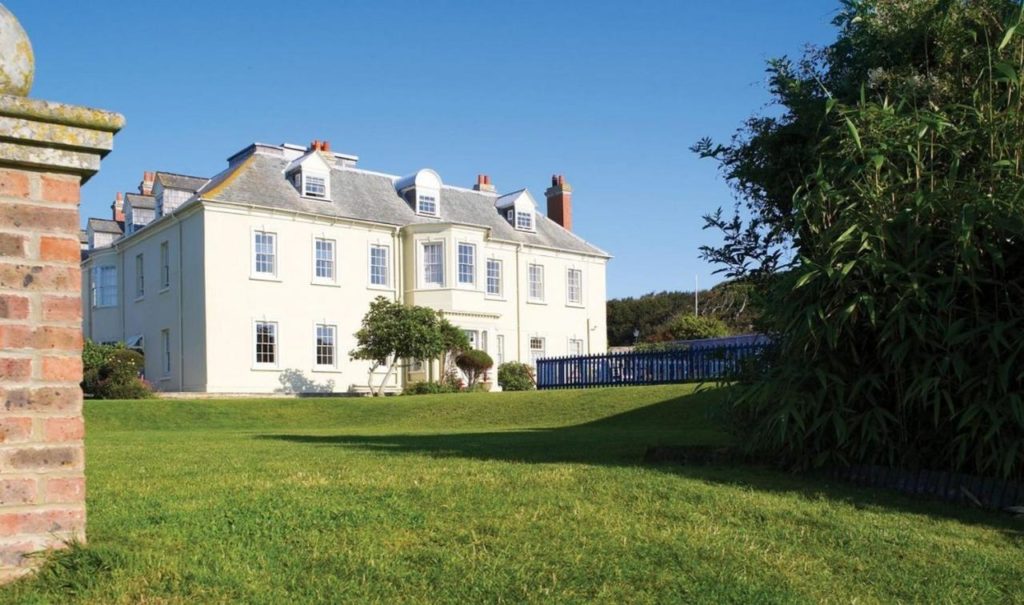 From waking up to the melodic crash of waves to the smell of a freshly baked breakfast wafting in the air, Moonfleet Manor creates a sanctuary for the senses.
Just a few minutes' walk away from the charming Chesil Beach, this seaside escape is a coastal daydream come to life. It's in a remote setting just outside the coastal town of Weymouth, so guests can enjoy the best of both worlds.
This hotel has newly refurbished rooms, ranging from cosy to deluxe. There's also a fine dining restaurant on the premises to sink your teeth into. Moonfleet Manor not only has spa facilities but also offers pamper days. So you can spend hours in a revitalising and relaxing heaven – the perfect way to relax after a walk on the nearby cliffs.
Spa Treatment to Try: The Garden Of England Rose Restore 55-min massage will have you drifting off to sleep. Relax as a bouquet of floral scents are delicately kneaded into your body. You could also book an afternoon tea to end your day in true British splendour.
2. Hilton Bournemouth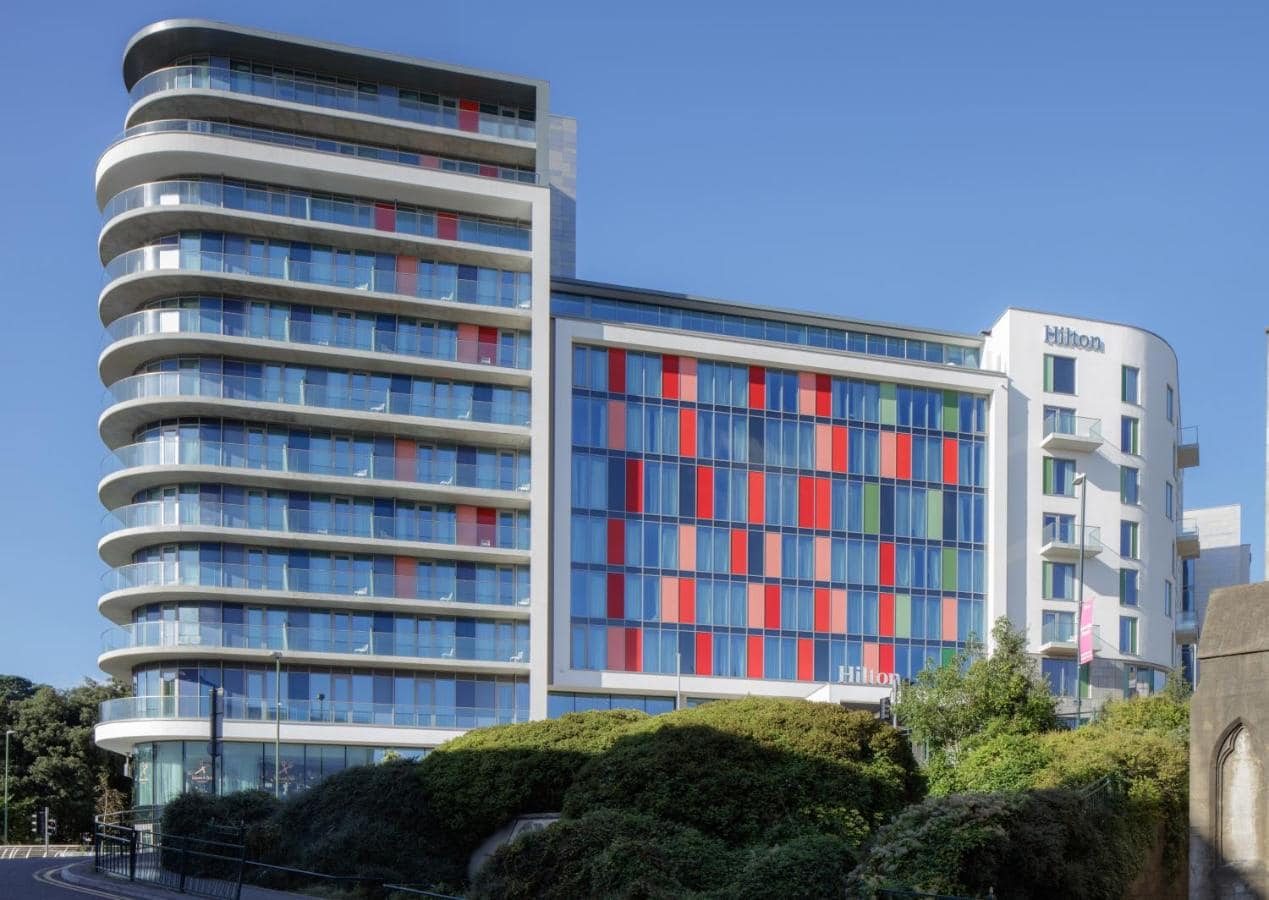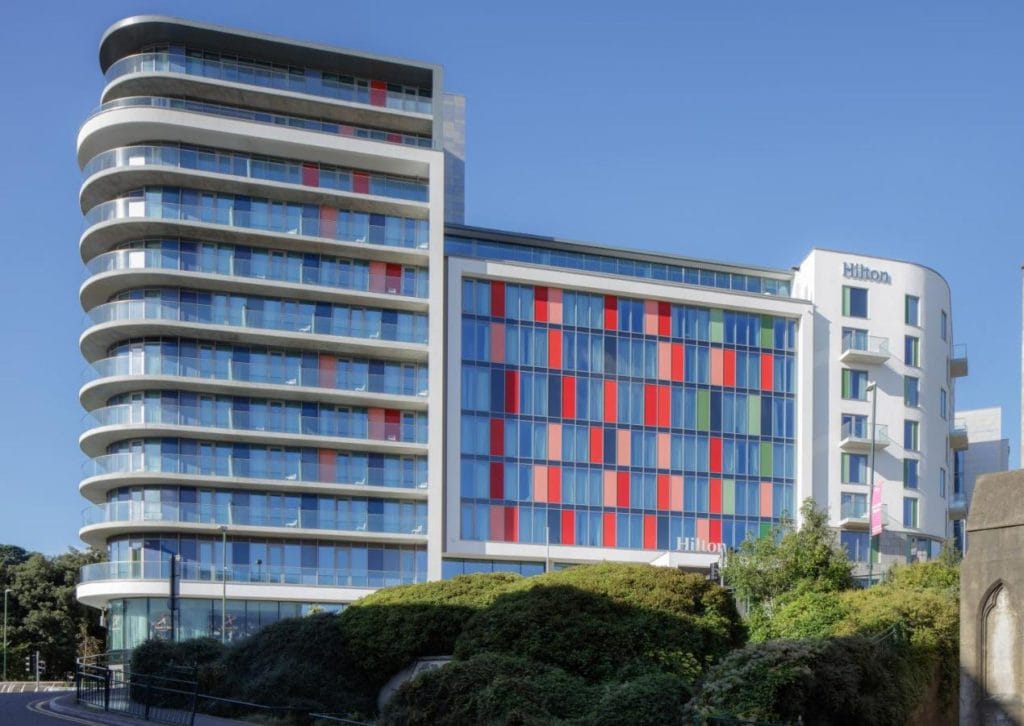 The Hilton Bournemouth is located within the heart of Bournemouth – Dorset's biggest town – so it's at the centre of all the action. With a fancy Sky Bar to toast the night away, you can experience a classic Dorset sunset at its finest.
The eforea Spa and Health Club at the hotel will revive you from tourist fatigue. After all, this town is known to keep travellers busy with all the various things to do in Bournemouth.
From massaging your aching feet to a soothing facial to smooth away laugh wrinkles from a fun-filled day, this spa will have you up and ready for action again in no time.
Spa Treatment to Try: Make sure to dip your toes into the bubble pool. (Who doesn't want to experience what sitting in a glass of champagne would feel like?).
3. Captain's Club Hotel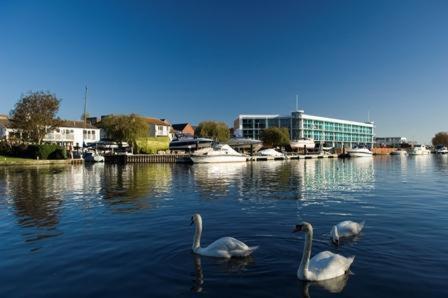 Ahoy, matey! With chic decor combined with a nautical edge, the Captain's Club Hotel is the perfect place to get lost in the hushed haven that is the seaside. Facing the river in the picturesque town of Christchurch, this establishment is a treat to experience.
The CC Spa is where this hotel really shines. There's a kaleidoscope of treatments and services to discover, covering everything from spray tans to salt and oil scrubs. So, you'll return from your trip with a healthy glow that normally comes from visiting sun-drenched beaches.
Spa Treatment to Try: One of the spa's signature treatments is the Espa body wrap. With the choice of either a mud or algae wrap, you'll be able to emerge from this cocoon refreshed and more radiant than ever.
4. Summer Lodge Country House Hotel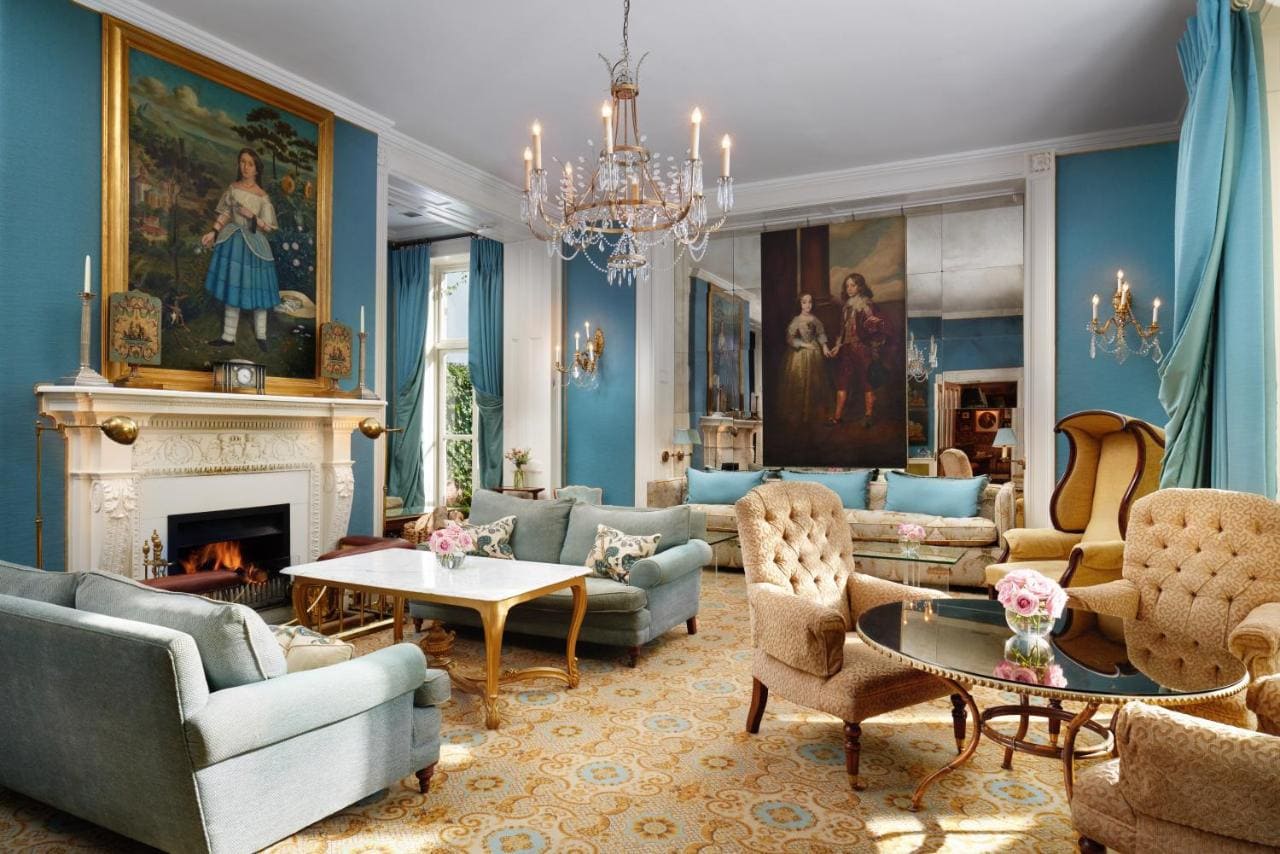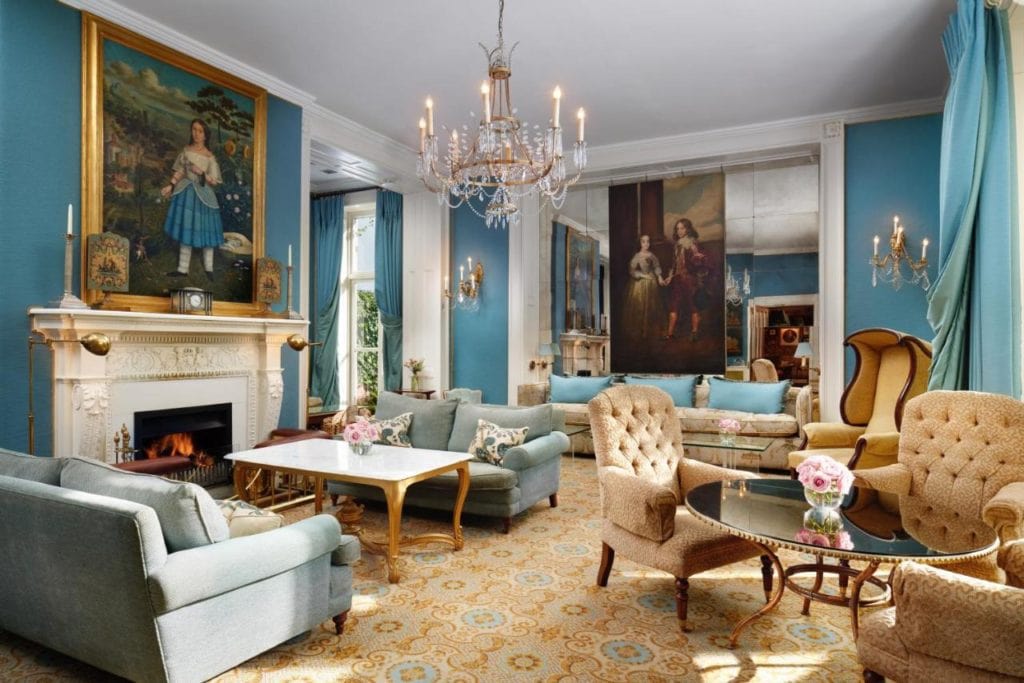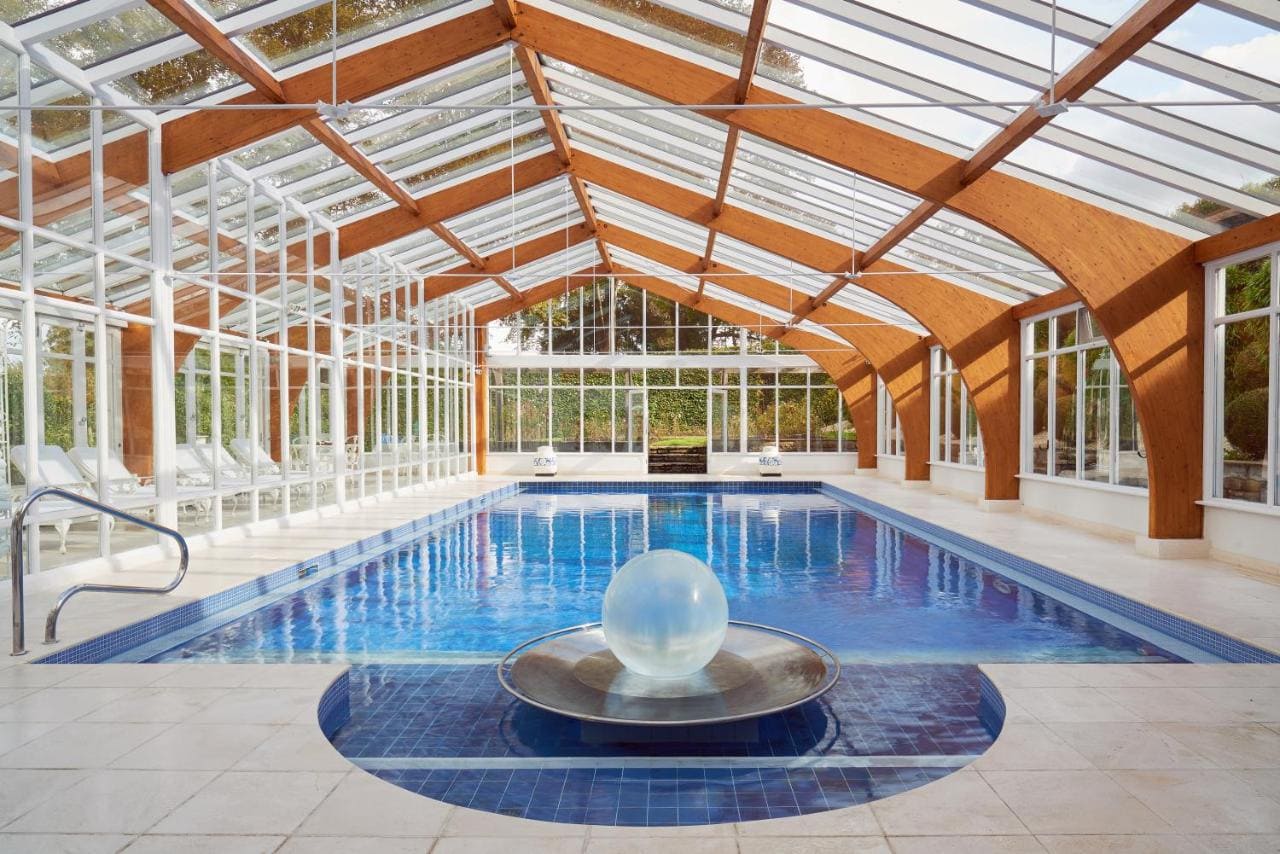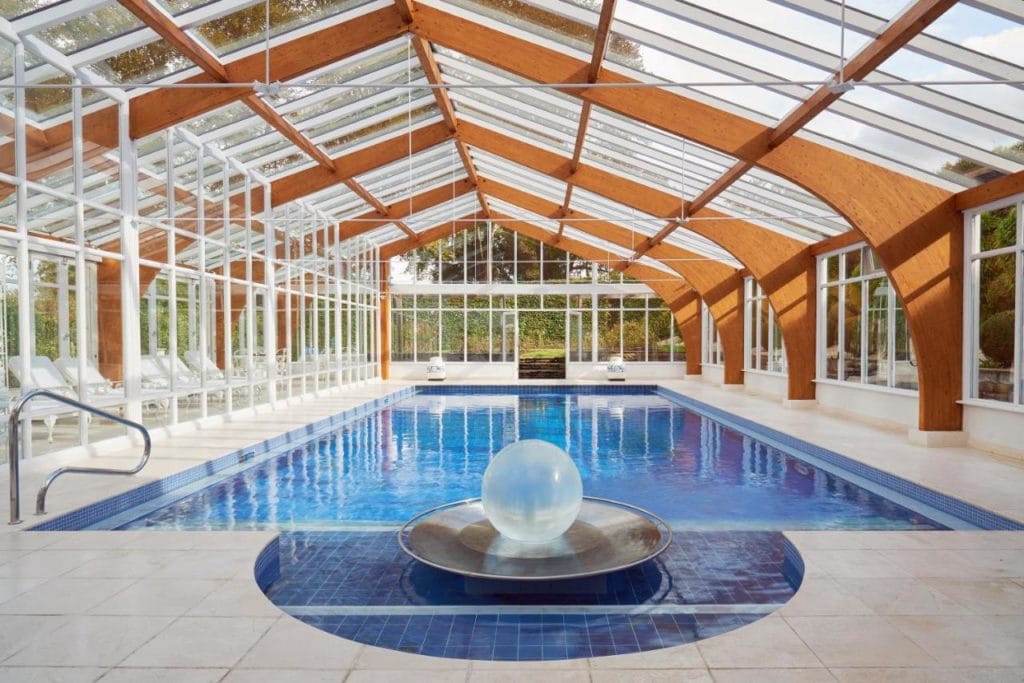 A luxurious location fit for royalty, Summer Lodge Country House Hotel will have you living like a queen (or king). This hotel is set in a Georgian-styled gem with various facilities to experience the finer things in life, such as lush flower-dotted gardens and a croquet lawn.
From the homemade shortbread placed in your room to the elegant English cottage decor, this establishment is about adding the little touches to make your stay sublime.
The spa facility is the perfect way to end your trip with a journey of rediscovery and restoration. Whether you prefer holistic treatments or tailored massages, this spa will have you covered.
Spa Treatment to Try: The Swedish massage is the best way to work out any fatigued muscles or aches you might experience from your jam-packed vacation itinerary.
5. Christchurch Harbour Hotel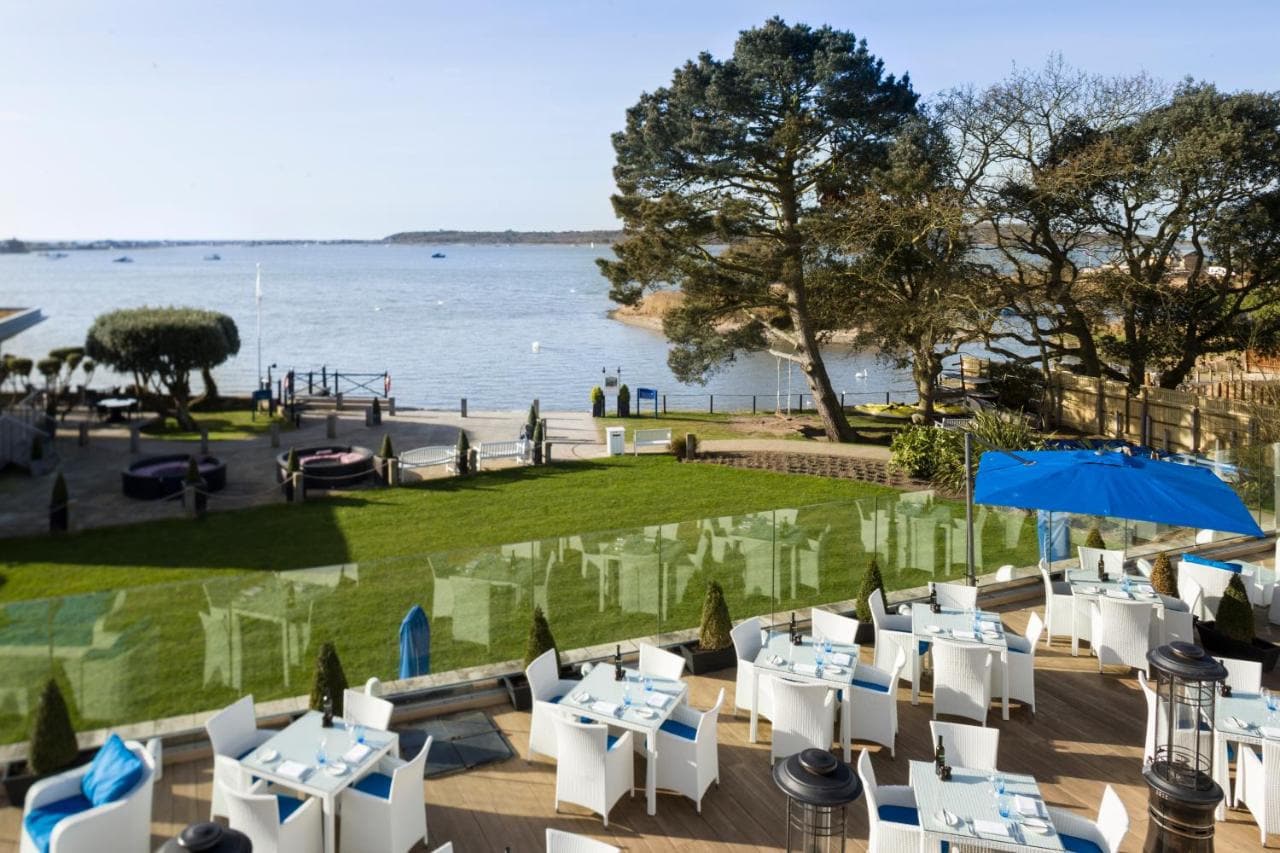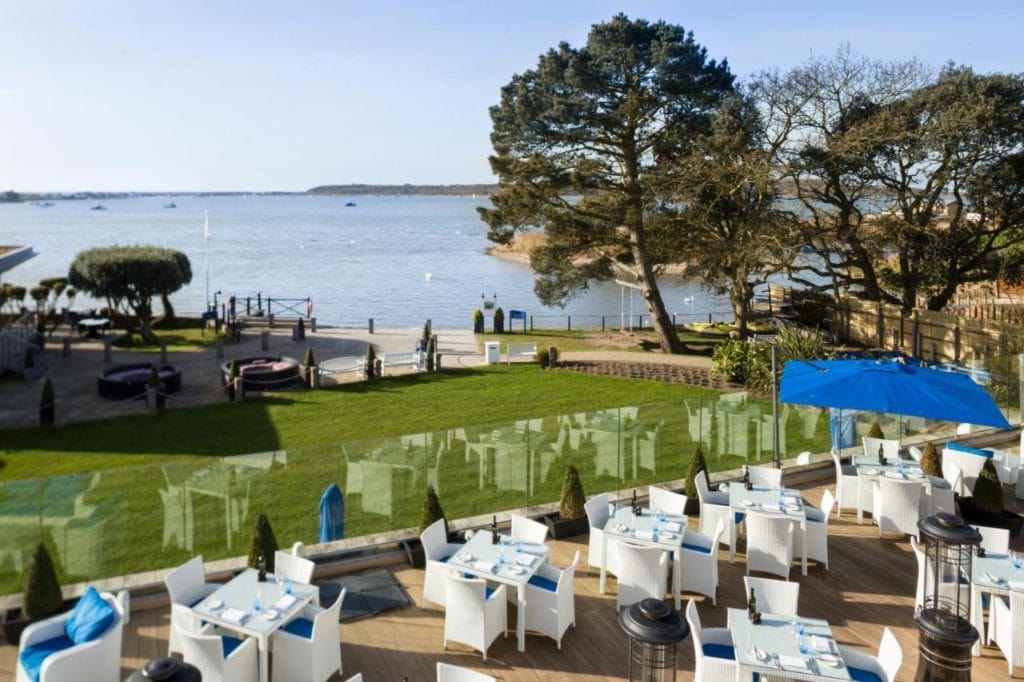 An exquisite mix of old and new, Christchurch Harbour Hotel is situated in a Victorian building fitted with modern decor. This hotel is the ultimate place to take the edge off. From taking oysters like shots at the restaurant to dancing the night away at a hosted event.
After a day of embarking on a ferry ride at the nearby harbour and drinking G&T's at the pool, you can make your way to the spa for a blissful experience. This relaxing sanctum is equipped with a hydrotherapy pool, as well as top-tier treatments soothe your stress away.
Spa Treatment to Try: The early starts and long days of travelling can take a toll on the body! The HarSPA Radiant Eye Treatment is an excellent choice if you have dark circles or under-eye puffiness.
6. Haven Hotel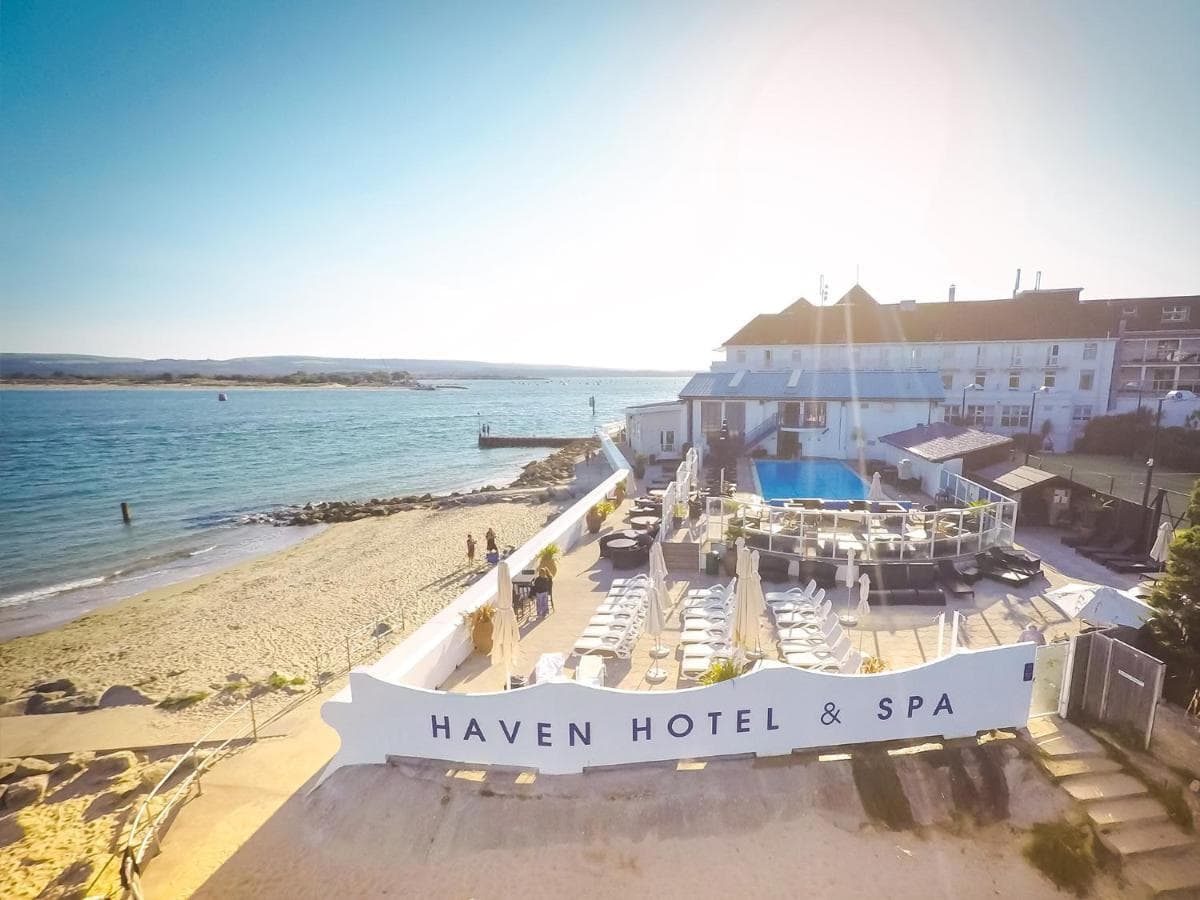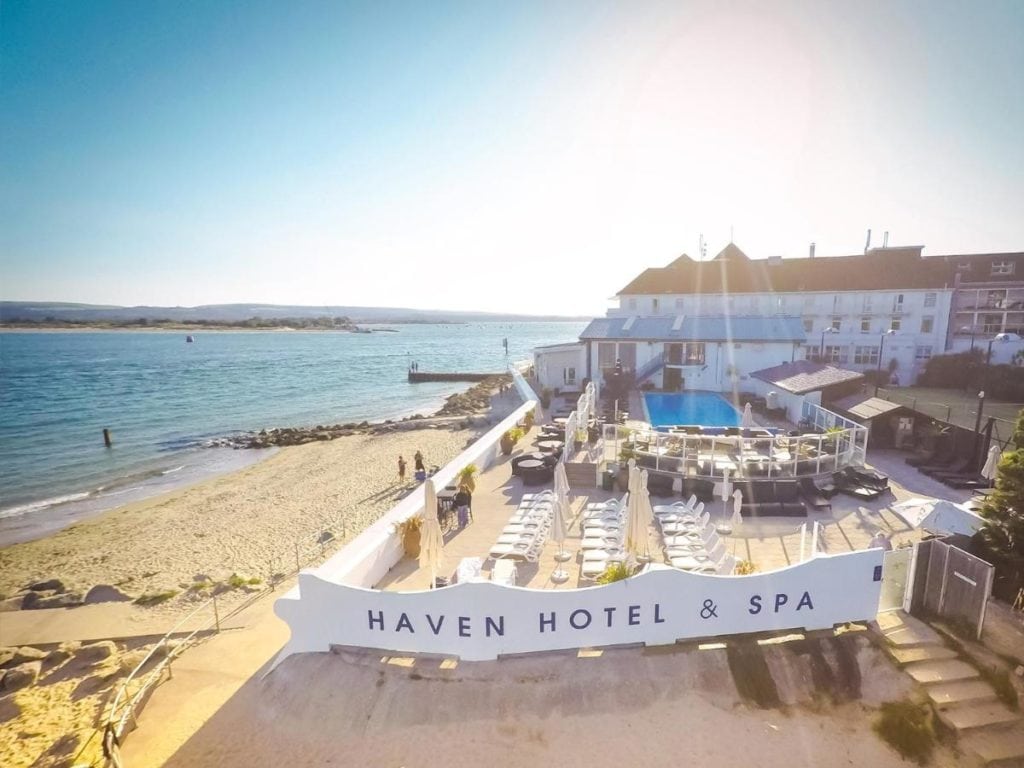 A sand-surrounded establishment that stays true to its name, the Haven Hotel is a must for sea lovers and beach-goers. This hotel is set on the banks of Poole Bay, so it provides magnificent backdrops for the perfect holiday photo.
From divine dining experiences to the various wellness classes available, you'll be able to choose your own relaxation adventure.
Would you like to enjoy your treatment of choice overlooking the soft sparkle of the sun reflecting in aquamarine waters? The Haven Spa is the ultimate place to shake your troubles away and keep your restless mind at bay.
Spa Treatment to Try: The day pass will allow you to access a wide variety of amenities, such as the sauna and the steam room on the premises.
7. Best Western Plus The Connaught Hotel and Spa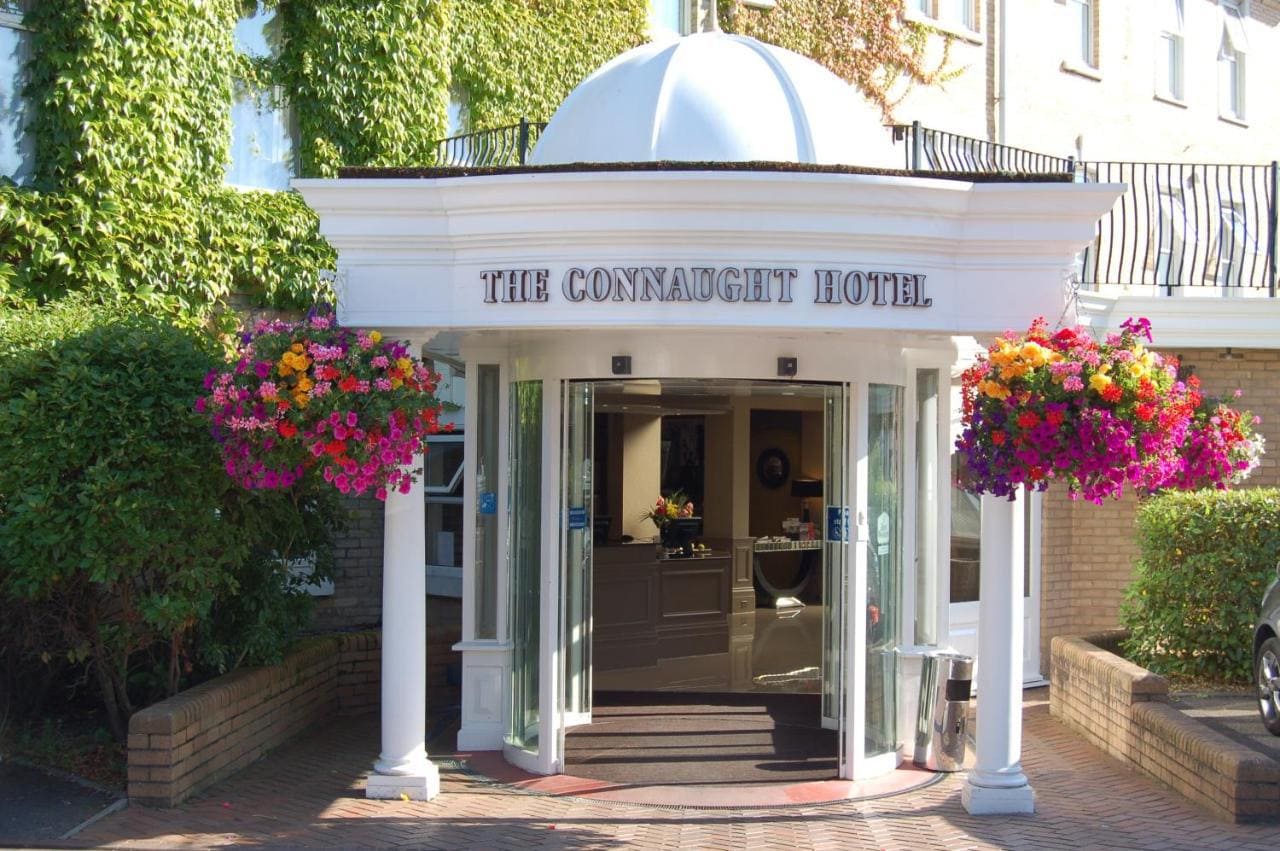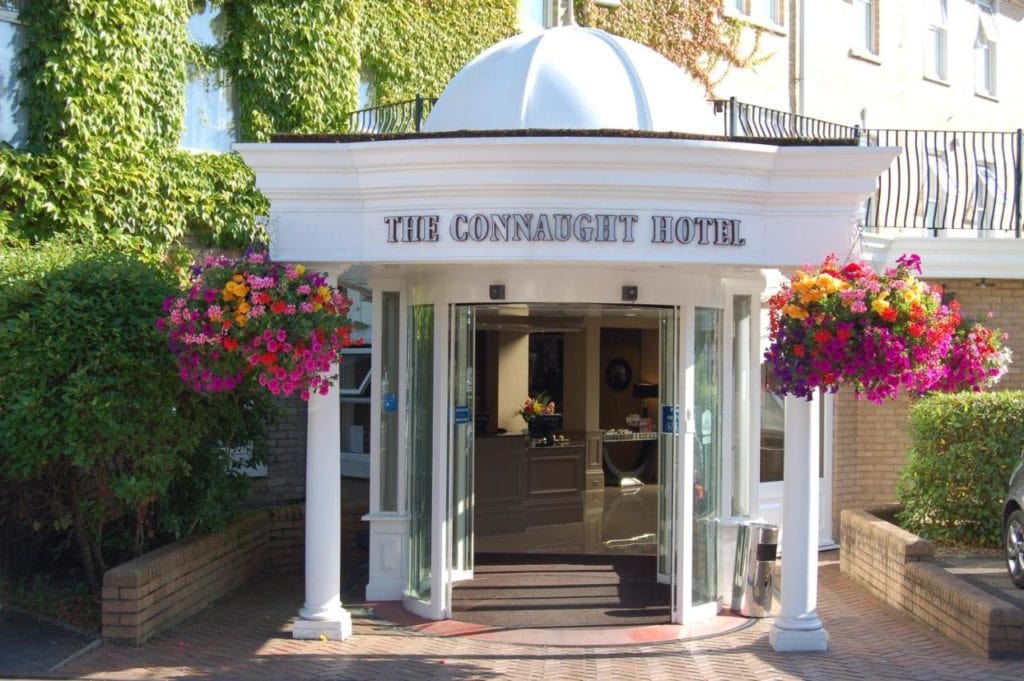 A beautiful burrow covered in ivy and a sense of whimsy, The Western Plus is a boutique hotel that will have you booking an extended stay once you step foot on the premises.
It's ideally located close to the beach and the city centre of Bournemouth. So, you'll have the perfect swirl of urban and natural scenery to explore. From the sweet treats of an afternoon tea to the 200 gin varieties to choose from at the gin bar, you'll have a wonderful time lapping up all that this fine establishment offers.
The Bluewater Spa is an oasis of clearing your mind and indulging in the art of slowing down. This tranquil space offers a selection of treatments that will have you pampered from your head to your pedicured toes.
Spa Treatment to Try: The hot stone massage will certainly turn up the heat on your vacation in an exquisite way.
8. Dudsbury Golf Club, Hotel & Spa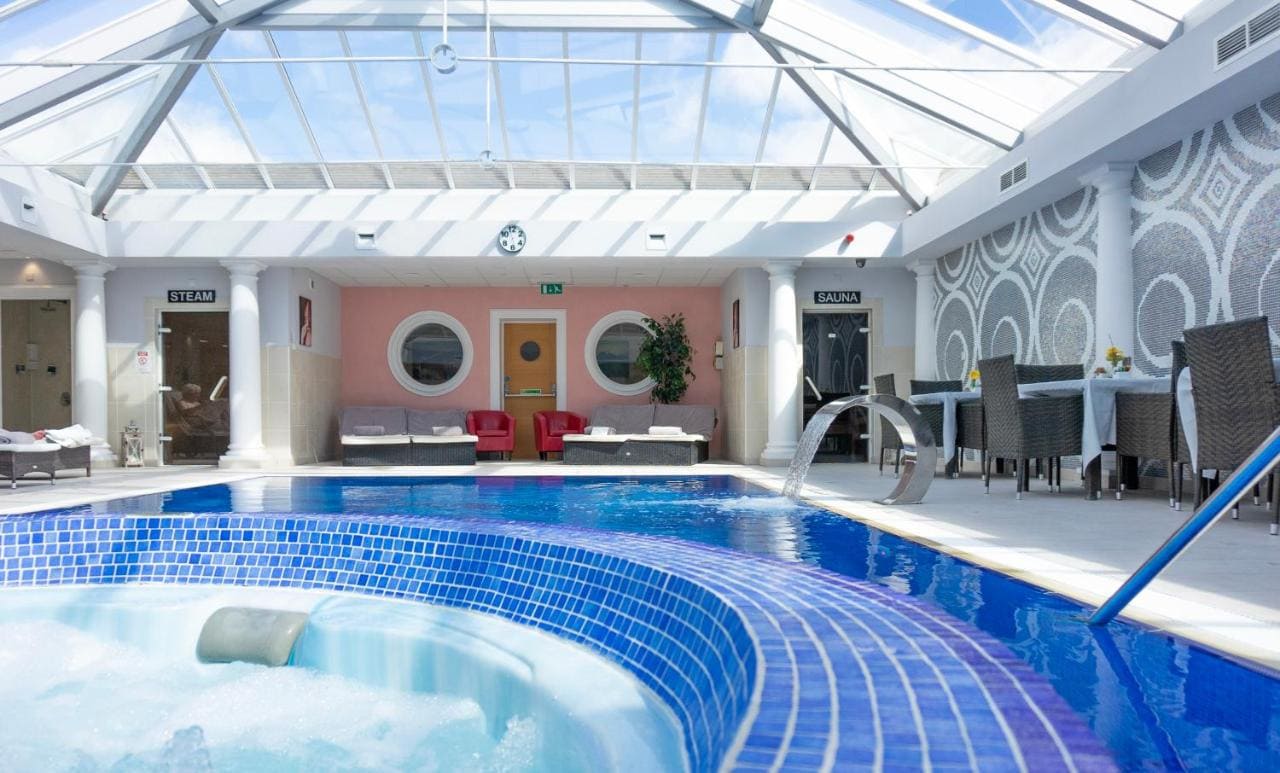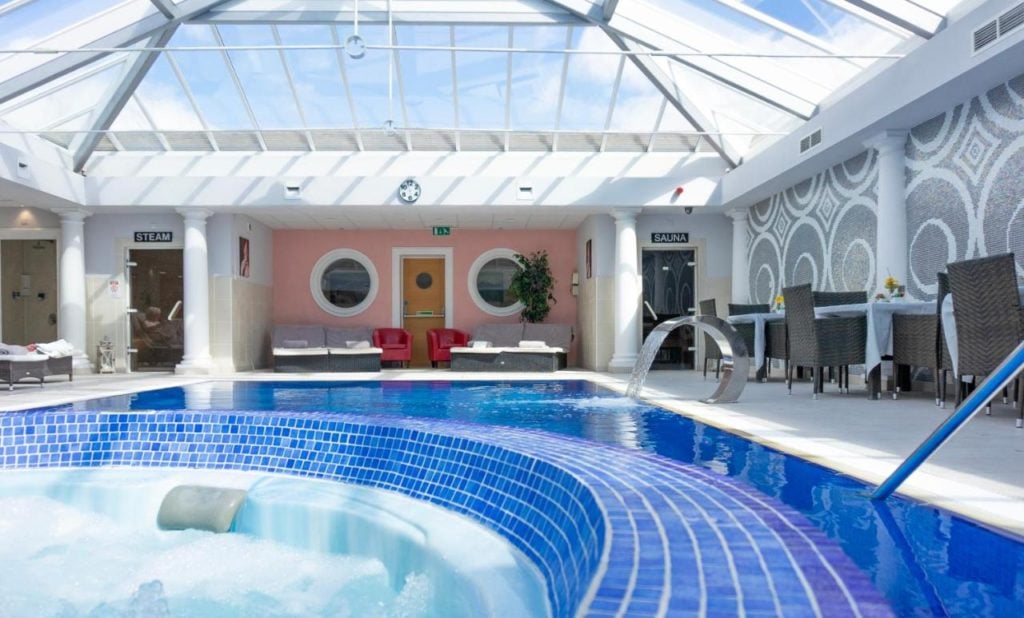 Pack your best golf shoes and clubs, because the Dudsbury Golf Club is a hole in one for golf-lovers! It's situated on a panoramic golf course, but this establishment also offers a wealth of unique experiences.
Amongst room options, you can also book the farmhouse on the premises if you which to keep your party together. A glamorous hotel mixed with the enchanting surroundings of the Dorset countryside, you'll find this space to be a well of wellness wonders.
After a day on the green, the Dudsbury Golf Club's Spa is the perfect place to relax. From waxing services to framing facials, you'll be primed and prepped in no time.
Spa Treatment to Try: To experience the ultimate treat-yourself day, be sure to try the Secrets of Serenity. This includes a 50-minute massage and facial, so you'll feel like a brand new you after your session. Did I mention you also get a mini bottle of Prosecco to enjoy while you unwind?
Final Thoughts on Hotels With Spas in Dorset
Whether you prefer a mesmerising manor or a place where you can putt a ball or two, there are a diverse range of hotels with spas in Dorset to choose from.
Whether by car or plane, travelling can be trialling. But with these pampering palaces to help you recover, it doesn't have to be.
By indulging in a treatment or two at the most exceptional hotels in Dorset, you'll have an opportunity to erase your jet lag blues and make your travel anxiety slowly evaporate.
If you stay in any of these fabulous spa hotels in Dorset – or discover any other great ones – be sure to let me know in the comments. I'd love to hear about your trip!