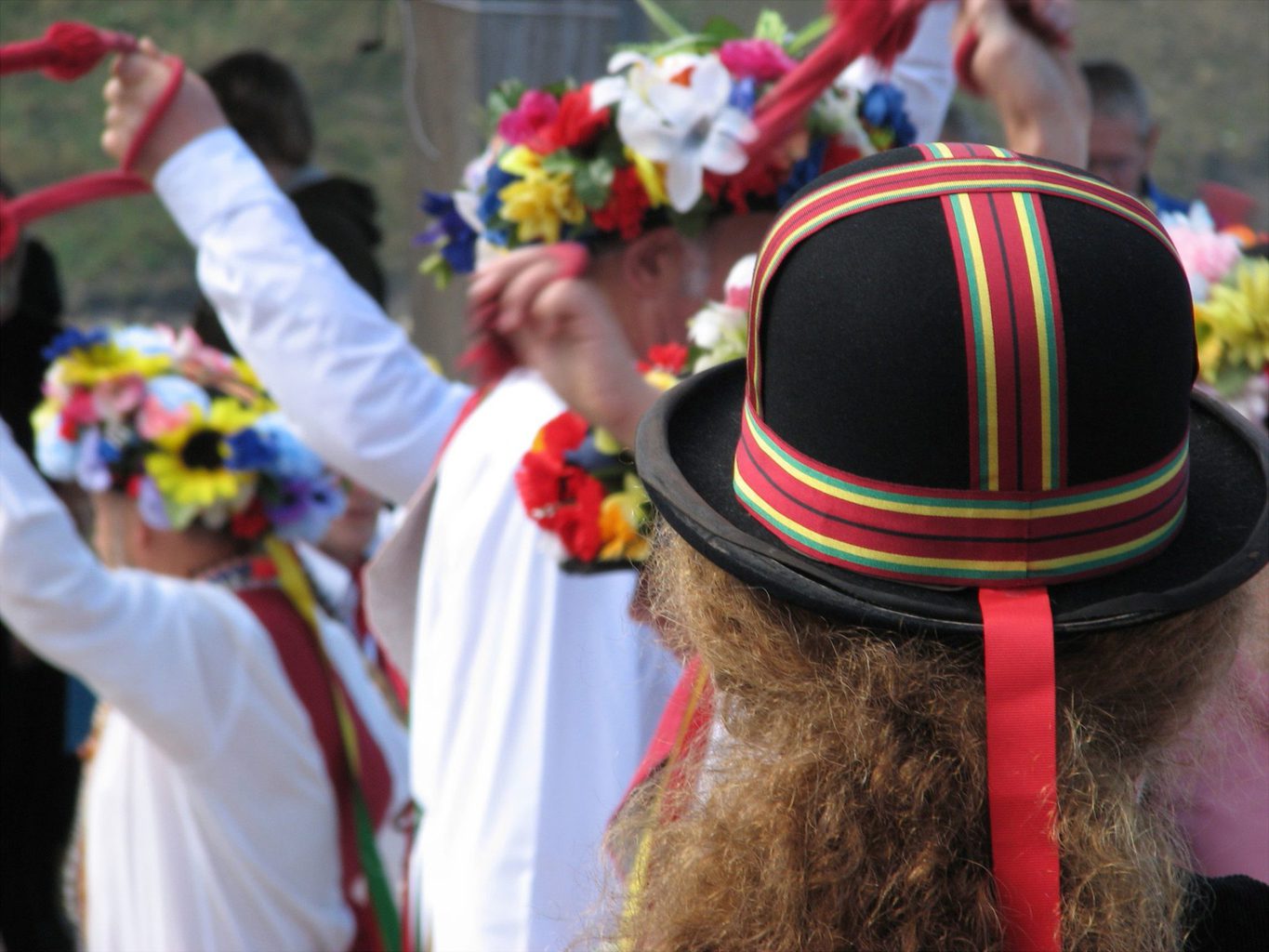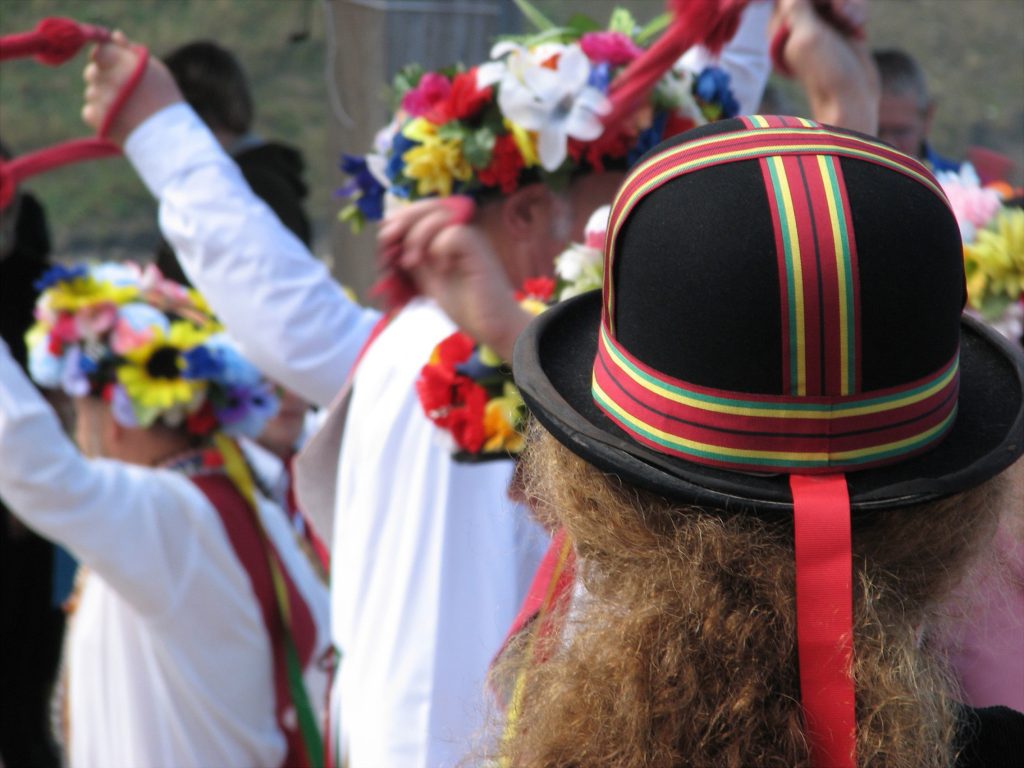 There are loads of amazing Dorset festivals and events throughout the year! These are a great way to mix up your time in the county, and learn a little more about the local culture while you're here.
From food festivals, to art and music events, to quirky traditional folk fairs… there's something to suit everyone. I've rounded up all the Dorset festivals I know of in this guide, but there are probably even more. I'll keep adding to it every time I learn of a new event, so be sure to check back. I'll also pop together some more in-depth guides which will come very soon. Enjoy…
Dorset Spring Festivals: April – June
Abbotsbury Food Fair – 2021 dates TBC. A food fair hosted at Abbotsbury Subtropical Gardens, with over 30 stalls showcasing local produce surrounded by the spring colours of the gardens.
RELATED POST: 19 Awesome Food Festivals in Dorset
Quayside Music Festival, Weymouth – 2021 TBC. A much-loved local music festival held at Weymouth Harbour every bank holiday.
Lyme Regis Fossil Festival – 1st-2nd May 2021. Celebrating the unique geological heritage of Lyme Regis and the Dorset Jurassic Coast.
Shaftesbury Food and Drink Festival – 9th May 2021. Home of the bonkers Gold Hill Cheese Race, where participants race up a very steep hill with a huge (and very heavy) wheel of locally-made cheese!
Sherborne Abbey Festival – 2021 TBC. An annual celebration of liturgy and music.
Blandford Georgian Fayre, Blandford Forum – 2021 TBC.
Christchurch Food Festival – 1st-3rd May 2021. A 3-day event taking over Christchurch in celebration of locally made food and drink.
Dorset Knob Throwing Festival, Kingston Maurward College, Dorchester – 2nd May 2021 (every two years). It's not what you think. A Dorset Knob Biscuit is actually a kind of bread roll. The festival exists to see who can throw one the furthest. Although it's also full of music, entertainment, workshops, and food stalls.
Wimborne Minster Folk Festival – 11th – 13th June 2021. A celebration of all things folk, with music, dance, and comedy.
Folk on the Quay, Poole – 2021 TBC. Traditional dance, morris dances, and outdoor music stages along Poole's historic quay.
Beaminster Festival – 26th June – 4th July 2021. An art festival covering a great range of local and international artists.
Dorset Summer Festivals: July and August
Bourne Free (Bournemouth Pride) – 9th-10th July 2021. Bournemouth's Pride festival is one of the biggest and most popular in the county.
Cerne Abbas Music Festival – 8th – 11th July 2021. Chamber music performed by one of the world's elite Ensembles in the Village Church.
Jurassic Fields, Bridport – 9th – 11th July 2021. A coastal music festival with COAST headlining this year, along with Dreadzone, Arcarde Hearts, Sam Green, and many others.
Larmer Tree Festival, near Tollard Royal (on the border with Wiltshire) – on hold for 2021. A rich lineup of local, national and international artists covering music, outdoor theatre, live performances, arts, and comedy.
Tolpuddle Martyrs Festival, Tolpuddle – 10th-18th July 2021. The Tolpuddle Martyrs were six local farmers who formed a union in 1834, and were arrested and sentenced to seven years of transportation (exile in Australia). Today, they're celebrated for being among the first to stand up for workers rights.
Laudemus, various locations – 13th-17th July 2021. A 'festival of choral evensong'; for 5 consecutive evenings, Laudemus perform cathedral-style choral evensong in churches across Dorset.
Blake in the Park, Sherbourne – 24th July 2021. A "picnic in the park" open-air concert featuring the global sensation BLAKE.
Camp Bestival, Lulworth – 29th July-1st August 2021. A family-friendly music festival in the grounds of Lulworth Castle.
Bournemouth Reggae Weekender, Bournemouth – 30th July – 1st August 2021. A celebration of the diverse African-Caribbean culture in the local community and the rich reggae music heritage Great Britain has to offer.
Melplash Agricultural Show, near Bridport – 26th August 2021. One of the South West's premier agricultural exhibitions.
Great Dorset Steam Fair, near Blandford Forum – 26th – 30th August 2021. An enormous country fair showcasing traditional steam engines, as well as workhorses, rural displays, and craft marquees.
September – December Festivals in Dorset
Bournemouth Air Show –  2nd-5th September 2021. An enormous air show held annually on Bournemouth Beach. Featuring displays from many RAF and other military planes and vehicles, including the famous Red Arrows.
Bridport Hat Festival – 2021 TBC. It's "Haturday"! A celebration of all things hat – with music, competitions, and all kinds of inventive headwear!
Dorset County Show, near Dorchester – 4th – 5th September 2021. For over 175 years the Dorchester Agricultural Society has celebrated Dorset's rural roots with an annual show dedicated to farming, local produce, and country life.
Food Rocks, Lyme Regis – September 2021, exact dates TBC. A food festival with a focus on local seafood, founded by local restaurant owner and celebrity chef, Mark Hix.
Swanage Folk Festival – 10th-12th September 2021. A weekend of concerts, workshops, and traditional dance displays – including morris dancing.
RELATED POST: 17 of the Best Things to do in Swanage
Dorset Seafood Festival, Weymouth – 11th-12th September 2021. A celebration of local seafood and other produce, with stalls lining both sides of Weymouth Harbour.
Contender Fest, Bournemouth – 10th-12th September 2021. This brand-new food and fitness festival has everything from great food vendors to an obstacle course. Find out more here.
Sturminster Newton Cheese Festival – 11th-12th September 2021. A celebration of cheese, held in the home-town of the famous Dorset Blue Vinney cheese.
Purbeck WALX festival – 17th – 19th September 2021 Formally the Purbeck Nordic Walking Festival, this event offers hundreds of walks to suit all levels in iconic locations along the Jurassic Coast.
Enchanted Illuminations at Abbotsbury Subtropical Gardens, Abbotsbury – 2021 TBC. The picturesque gardens are spectacularly lit up every October, with everything from floodlights to flickering candles creating a breathtaking atmosphere as you explore.
Christmas and New Years Eve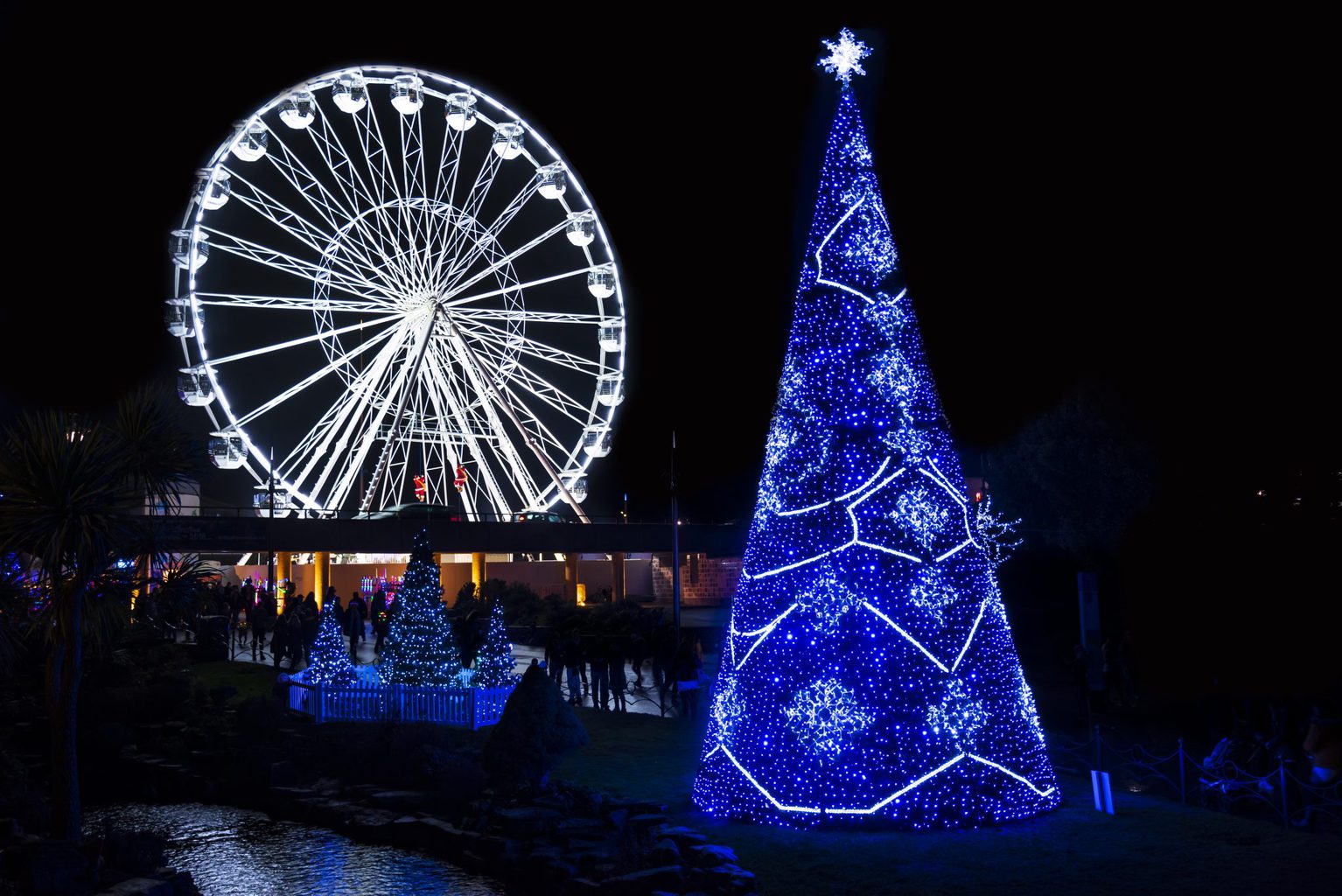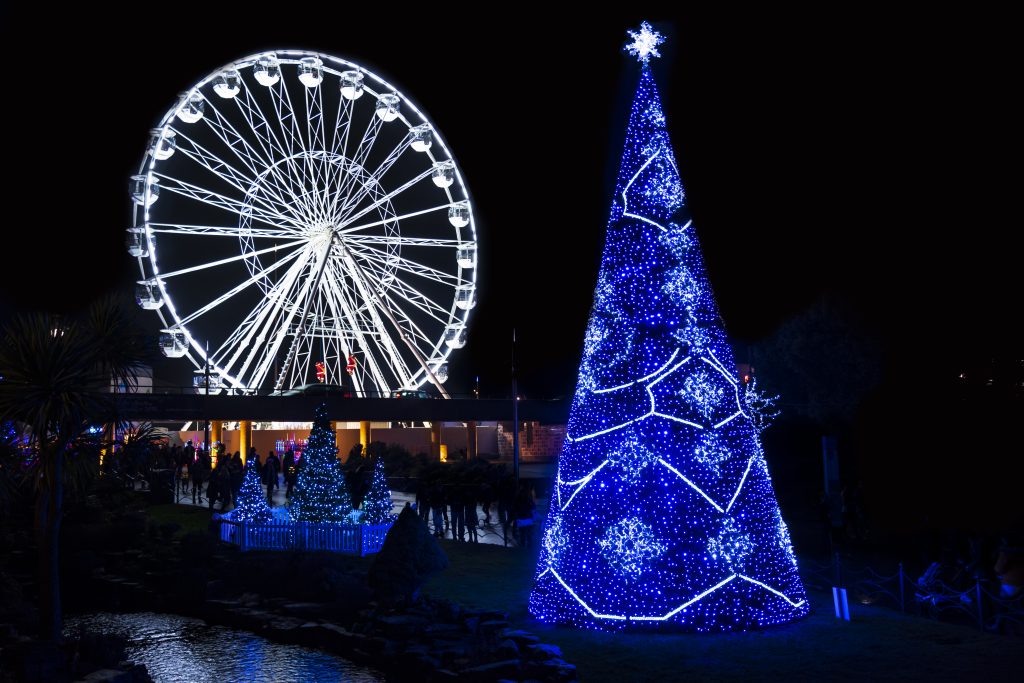 Bournemouth Christmas Tree Wonderland – 2021 dates TBC. Bournemouth's very own winter wonderland, with over 100 glittering trees, a pop-up ice rink, and an alpine Christmas market.
Front Live New Years Eve, Weymouth Seafront – 31st December 2021. Weymouth's New Year's Eve celebrations have been ranked among the best in Europe. All the bars along the seafront come together, so you buy one ticket for entry to all. The party spills out on to the esplanade, creating an epic street party.
Are there any Dorset Festivals I've missed from this list? Scroll down to leave a comment, or get in touch on social media!
Pin This Post