Some posts on this site contain affiliate links. If you book or buy something through these links, I earn a small commission (at no extra cost to you). Take a look at my privacy policy for more information.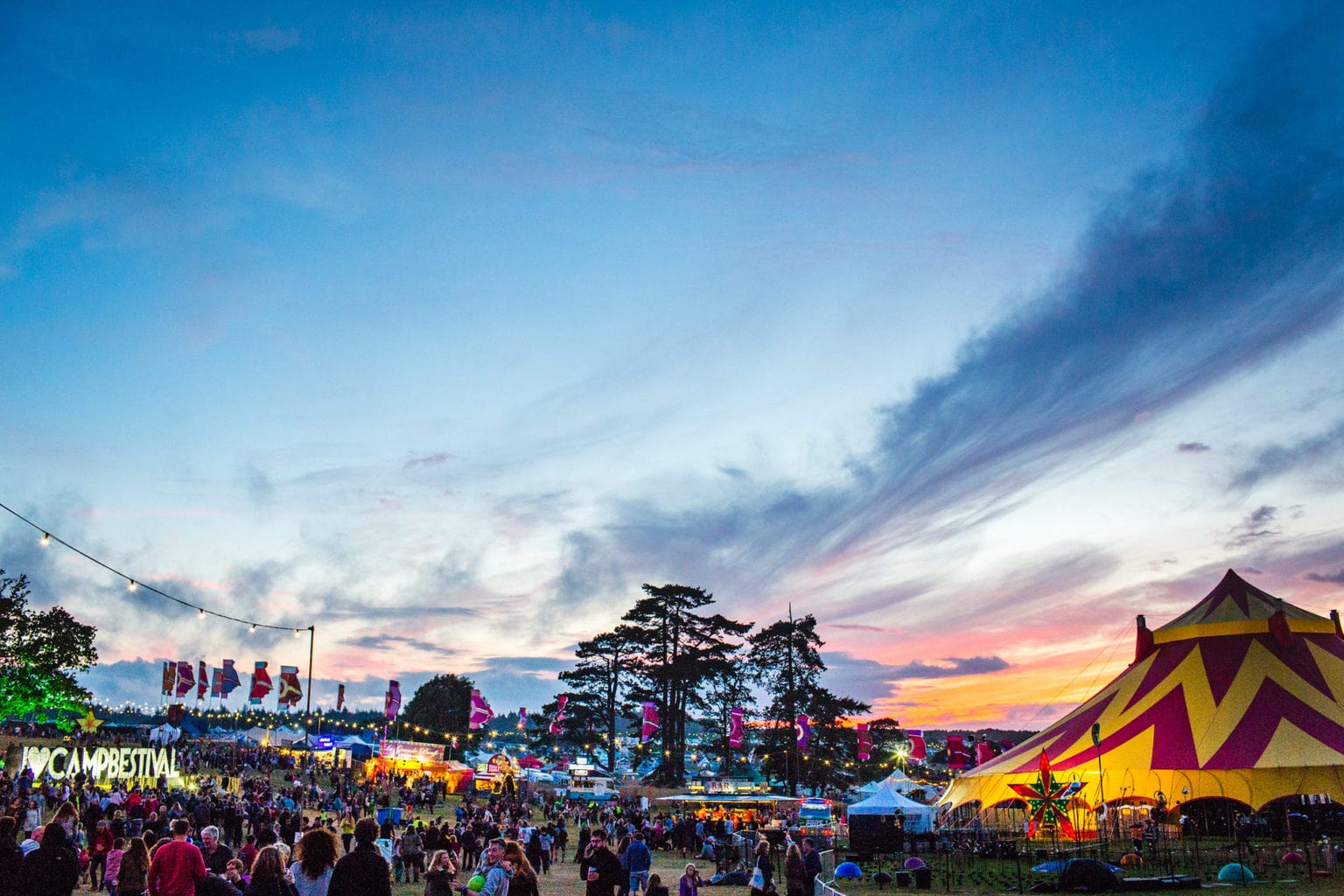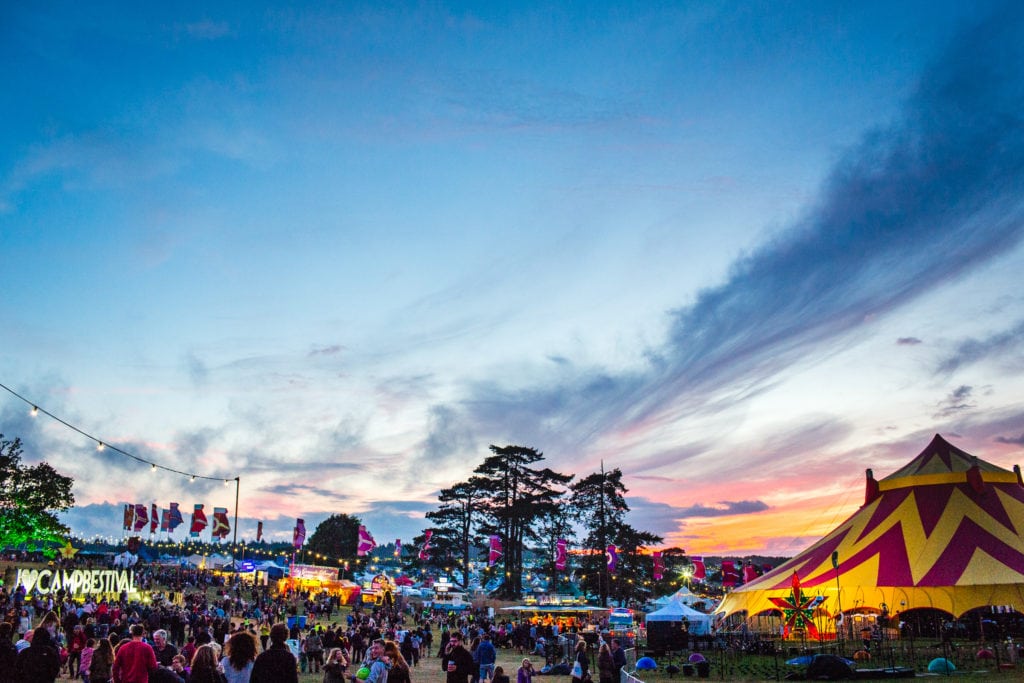 From small-scale events focusing on local musicians to huge lineups of internationally-renowned artists, these are some of the best music festivals in Dorset.
Dorset always has a great array of festivals throughout the year, especially during summer. So if it's live music you're after, this glorious county in southwest England has something for everyone.
You can find pop, rock, reggae, folk, and more, as well as plenty of local talent, at these awesome live music events throughout Dorset.
Image Credit: Camp Bestival
Update January 2023: We have started updating this page with the dates for 2023, but not all of them are confirmed yet. We'll continue to update as we get more info.
Dorset Music Festivals for 2023
In date order, these are all the upcoming Dorset music festivals in 2023. All information was correct at the time of writing, but it's always worth checking the event website or social media pages for the latest details.
Teddy Rocks Festival
Dates: 28th-30th April 2023
Location: Charisworth Farm, Blandford Forum
Tickets: Weekend tickets from £94.10 adults
Teddy Rocks is a three-day family-friendly music festival in the north of Dorset, at Blandford Forum. It's been running for over ten years to raise money for Teddy20, a children's cancer charity founded by Tom Newton and his family after he lost his 10 year old brother Ted to a very rare bone cancer.
Today, the festival has grown to a large-scale music event with a great lineup and some big-name acts, as well as a plethora of local talent.
2023 Lineup: Includes Feeder, Jake Bugg, The Amazons, Reytons, and more – plus the Friday Pop Party with Vengaboys, East 17, and Goldie Looking Chain.
Quayside Music Festival – aka Quayfest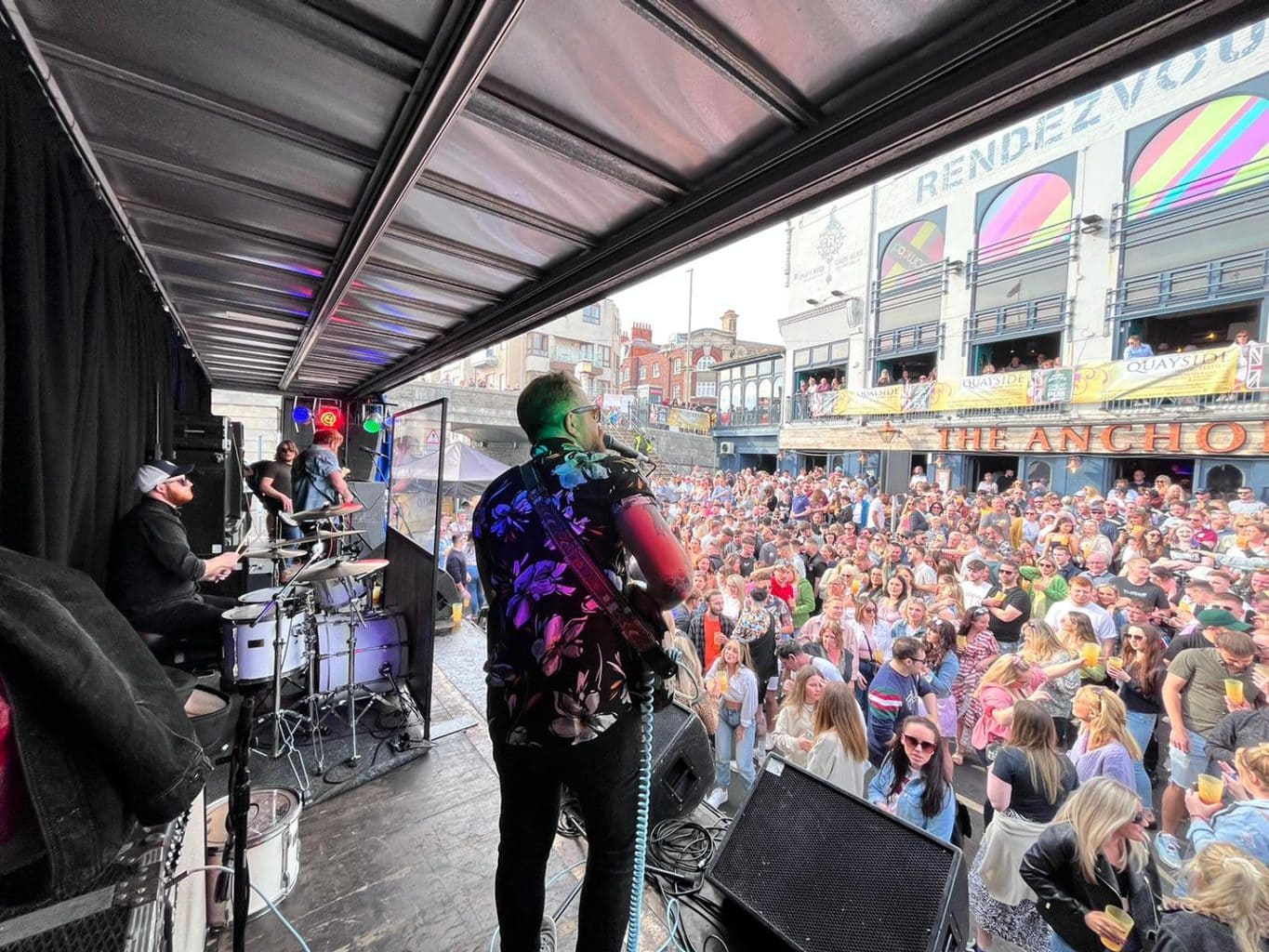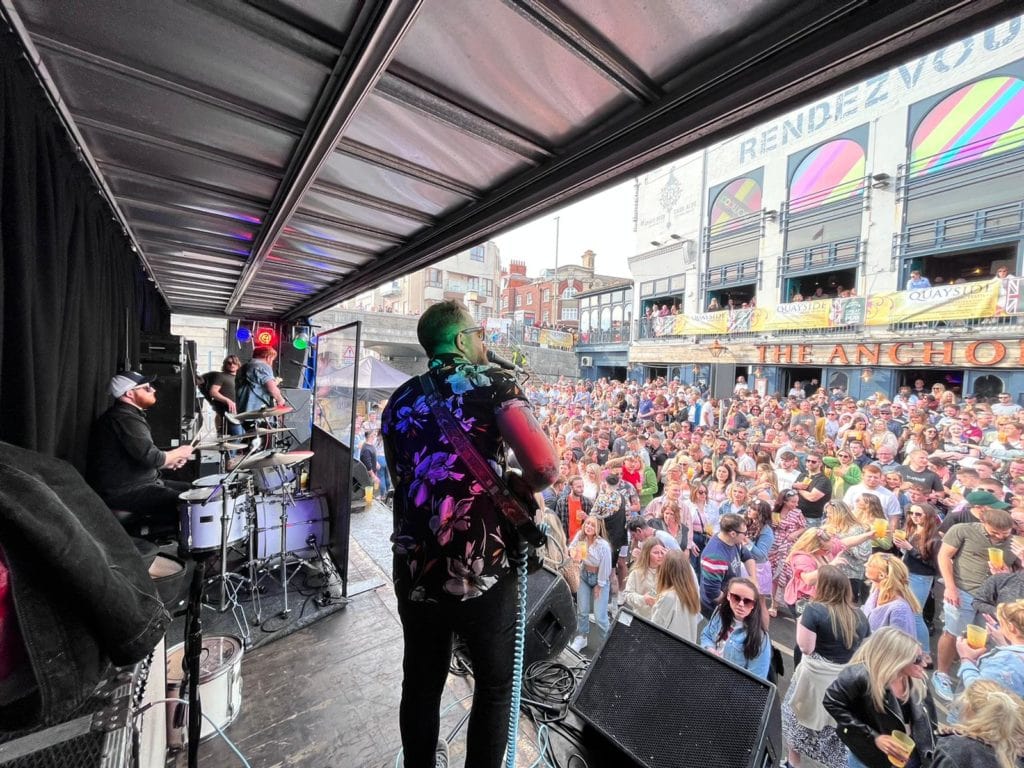 Dates: TBC – Usually all bank holidays
Location: Weymouth Harbour (outside Rendezvous)
Tickets: free
The Quayside Music Festival hits Weymouth's picturesque harbourside every bank holiday weekend throughout the year. Run by the popular Rendezvous bar, the 2-day music festival always boasts a great lineup of talented Dorset musicians.
Chesil Rocks
Dates: 15th – 17th June 2023
Location: Higher Farmhouse, Langton Herring, Weymouth
Tickets: £30 adults (for the main event) – all proceeds go to charity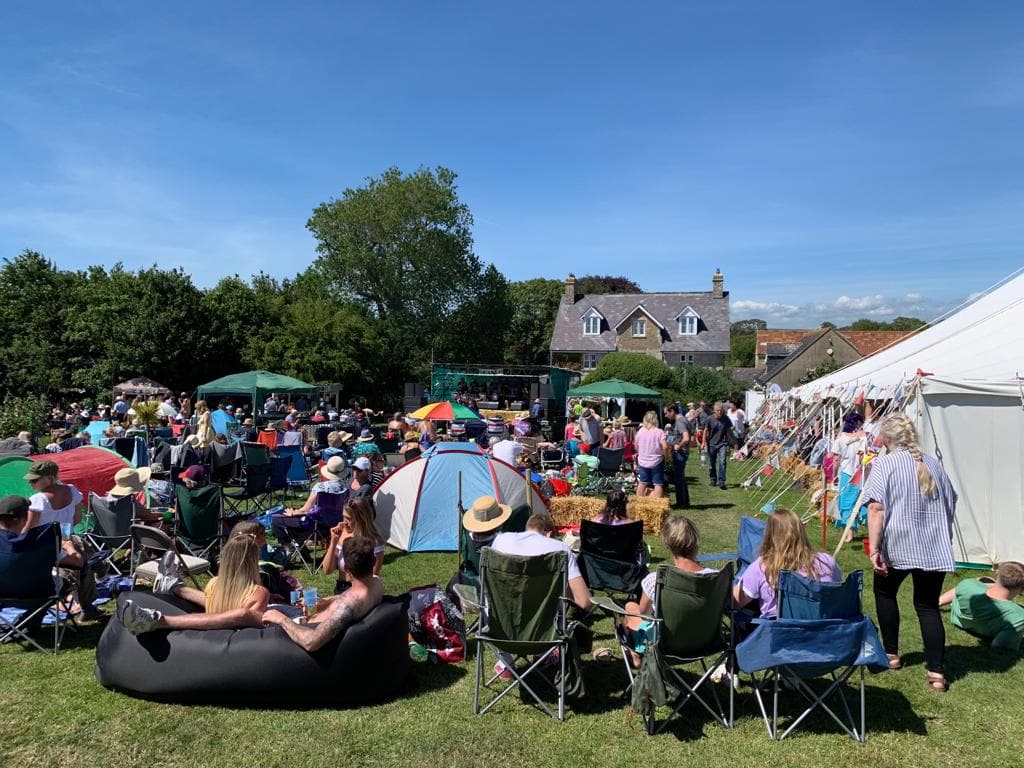 Raising funds for Samaritans of Dorset, Chesil Rocks is one of the area's loveliest local music festivals. This happy and family-friendly event is held within the beautiful grounds of a historic farmhouse, and brings together both local and national artists, as well as amazing local food, and entertainment for kids.
2023 Lineup: TBC
Bredy Reunion
Dates: 6th-9th July 2023
Location: Bredy Farm, Burton Bradstock
Tickets: Weekend from £85 adults
New for 2023 is the first-ever Bredy Reunion, run by the team behind the popular SouthCider Festival. This is set to be a small festival in the heart of Dorset celebrating some of the best dance and DJ artists around! Weekend tickets with camping and glamping options are available.
Jurassic Fields
Dates: 14th-16th July 2023
Location: Asker Meadows, Bridport
Tickets: from £75 adults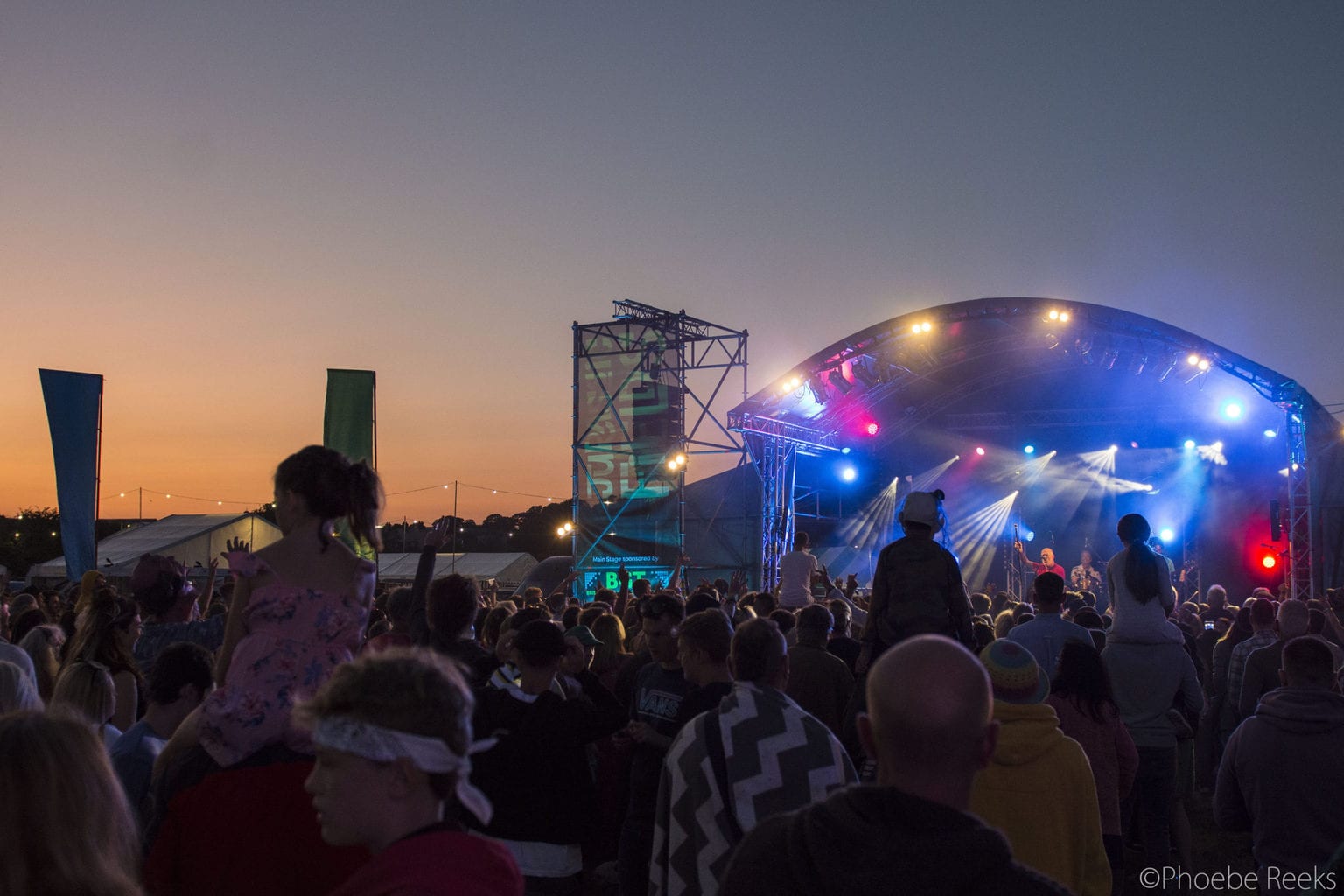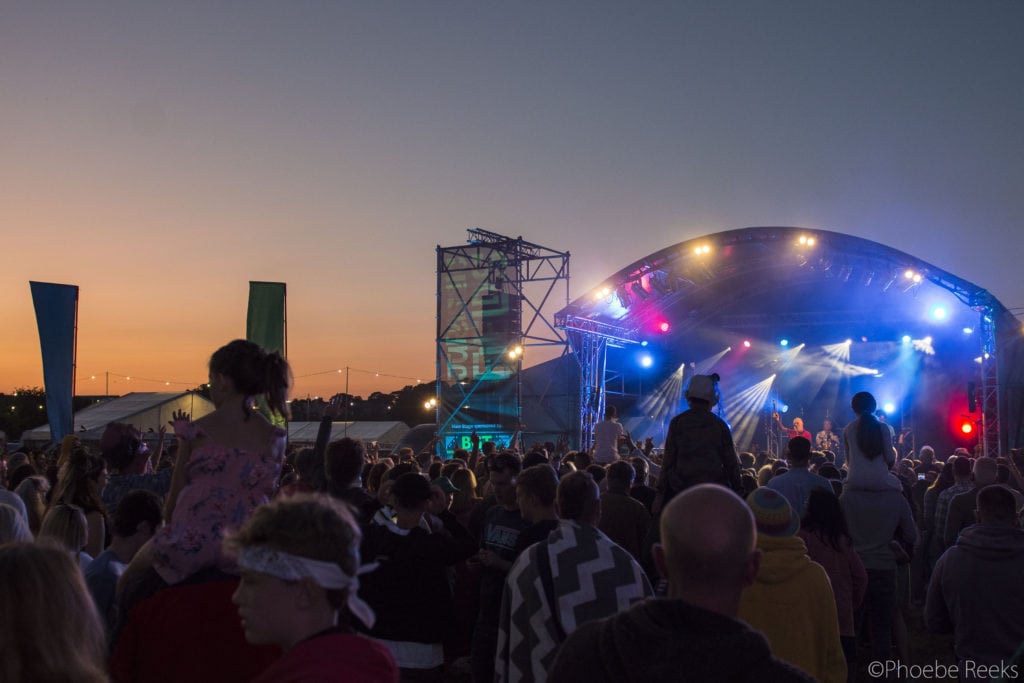 Not only is Jurassic Fields one of the best music festivals in Dorset, but it's becoming known as one of the best value for money music events in the UK. The festival brings together some huge acts from around the country, as well as the best music, comedy, food and entertainment the local area has to offer.
2023 Headliners: TBC
Quinfest
Dates: TBC
Location: Milborne St Andrews Sports Pavilion
Tickets: from £10 adults
A family-friendly music festival in a beautiful Dorset location, Quinfest was set up in honour of local lady Amy Quinn to raise money for several charities, including the Poole Hospital NHS Foundation Trust.
2023 Lineup: TBC
SandFest
Dates: 9th July 2023
Location: Sandbanks Beach
Tickets: from £33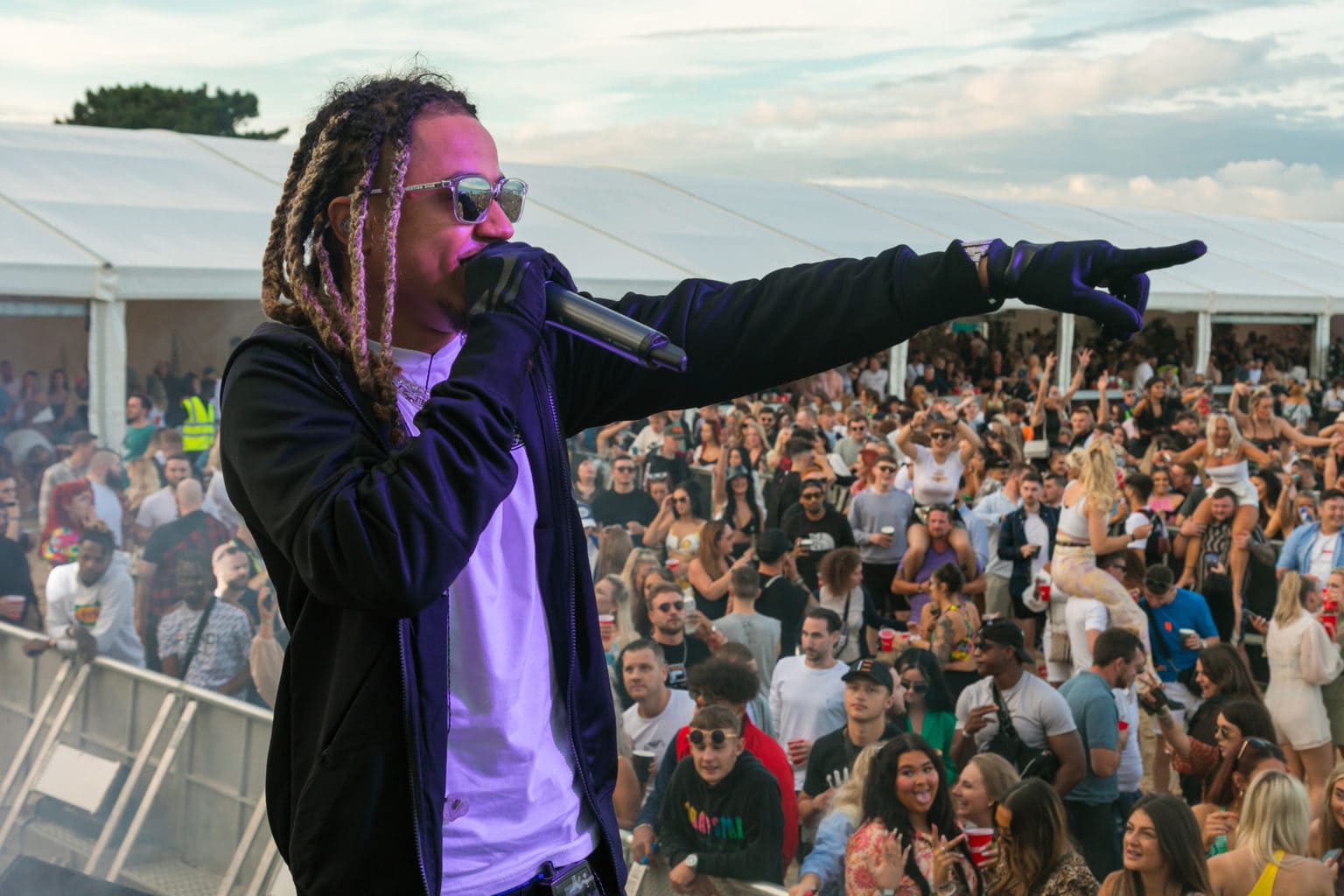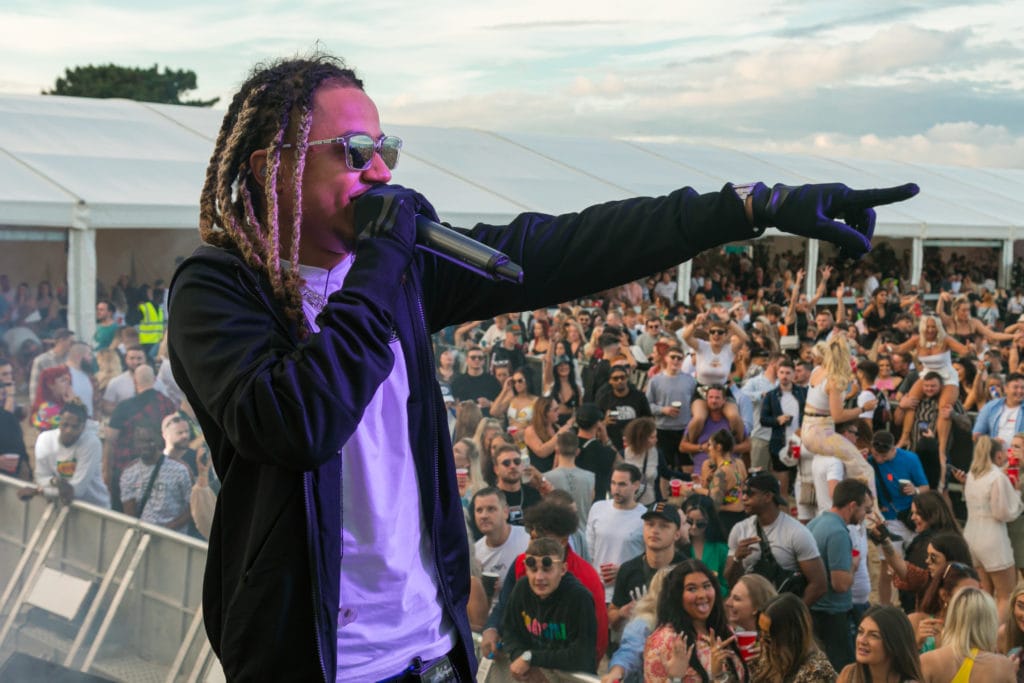 A boutique beach festival held on the stunning Sandbanks Beach, SandFest is a firm fixture on the Dorset summer calendar. Expect top class acts in an incredible setting. Since it's held directly on the sand, it's advisable to wear comfy shoes to this one!
2023 Lineup: Craig David headlining
Camp Bestival
Dates: 27th-30th July 2023
Location: Lulworth Castle
Tickets: £205.20 adult weekend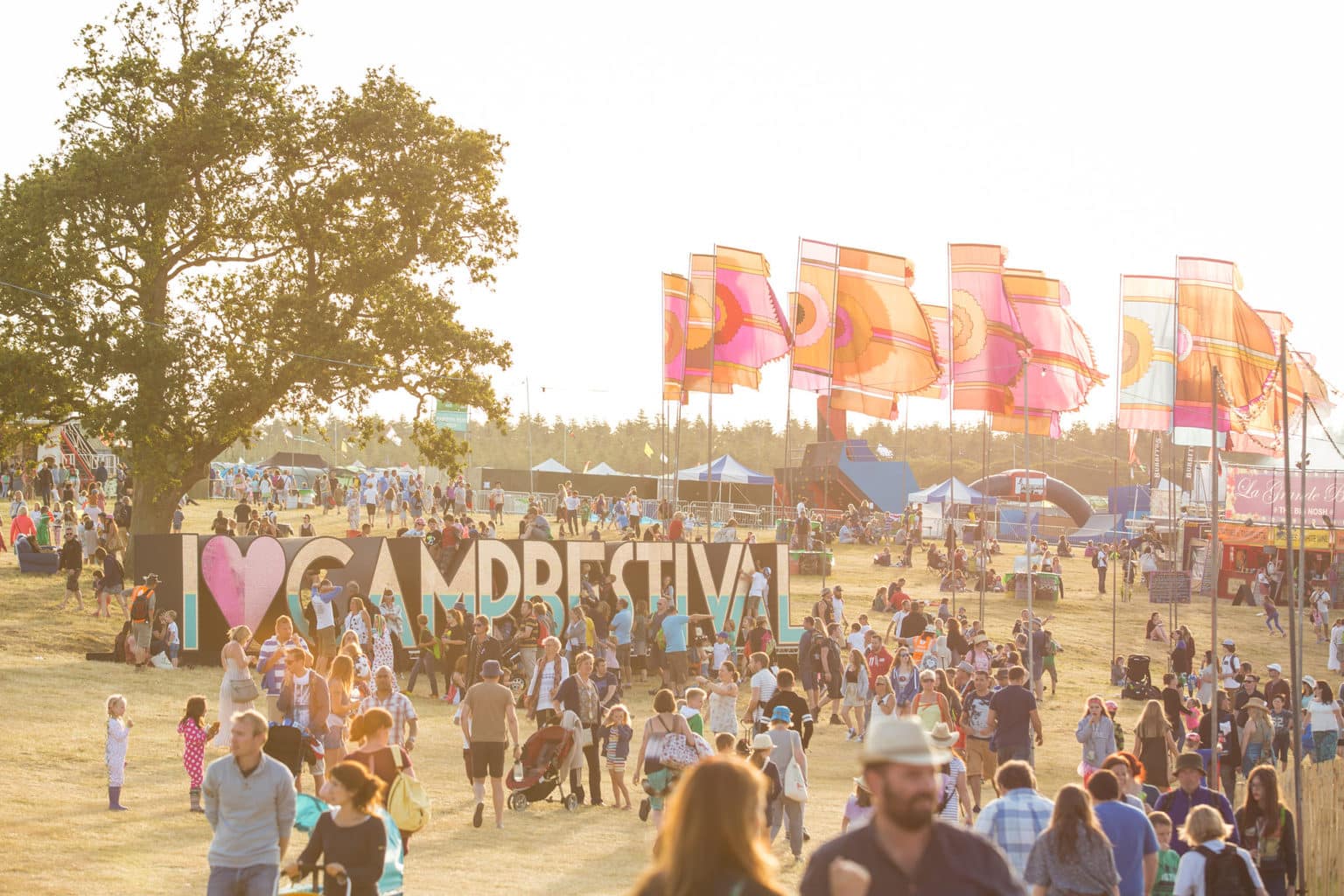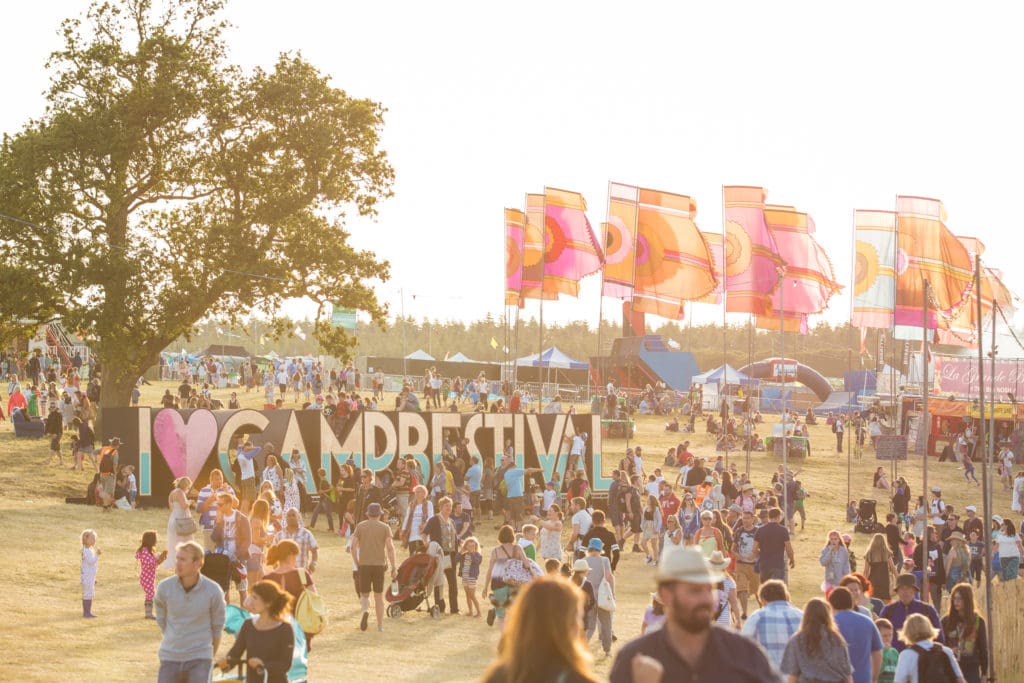 Camp Bestival is one of the biggest music festivals in Dorset. Held in front of Lulworth Castle on the estate's gorgeous grounds, this family-friendly festival always has a great lineup of musicians to suit all ages, as well as rides, fireworks, comedy, circus entertainment, and much more.
2023 Lineup: Includes Grace Jones, Craig David, The Kooks, Sophie Ellis-Bexter, Sam Ryder and Scouting for Girls (full list here). For the kids, there's Splash Test Dummies, Horrible Histories, Mr Tumble, and more.
Bournemouth Reggae Weekender
Dates: 28th- 30th July 2023
Location: Kings Park, Bournemouth
Tickets: £21.60 for the full weekend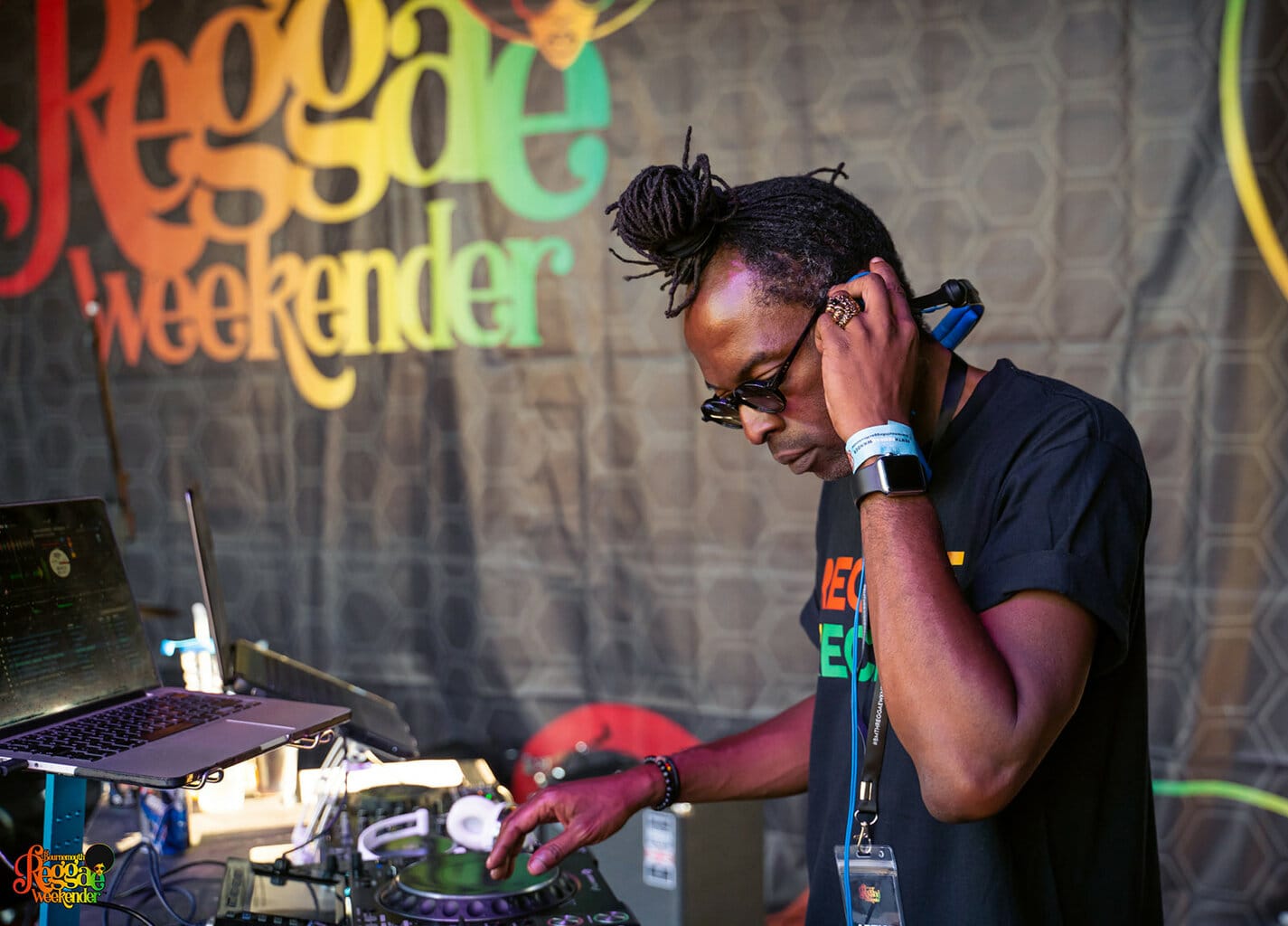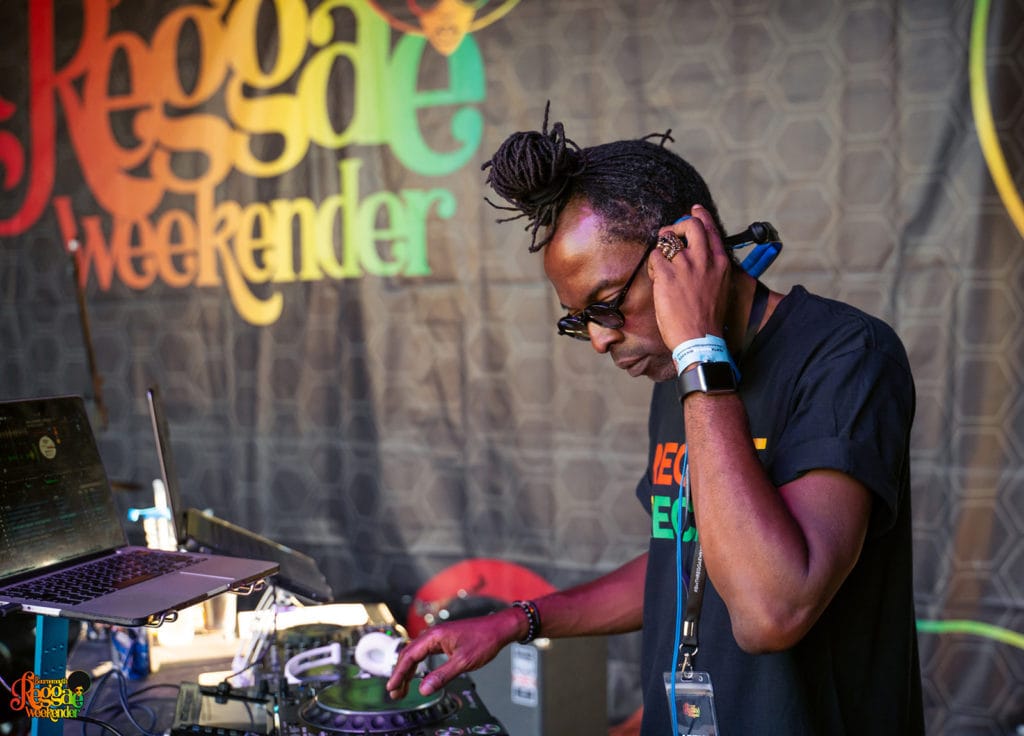 Local radio station AFRO*Disiac produces the Bournemouth Reggae Weekender, a three-day music festival which was the first of its kind in Dorset. Promoting Prostate Cancer Awareness, the event boasts an extensive lineup and a fab range of independent caterers.
Come along to celebrate the diverse African-Caribbean culture in the local community and experience the rich reggae music heritage Great Britain has to offer.
We Out Here Festival
Dates: 10th-14th August 2023
Location: St Giles House, Wimborne St Giles
Tickets: from £190 adults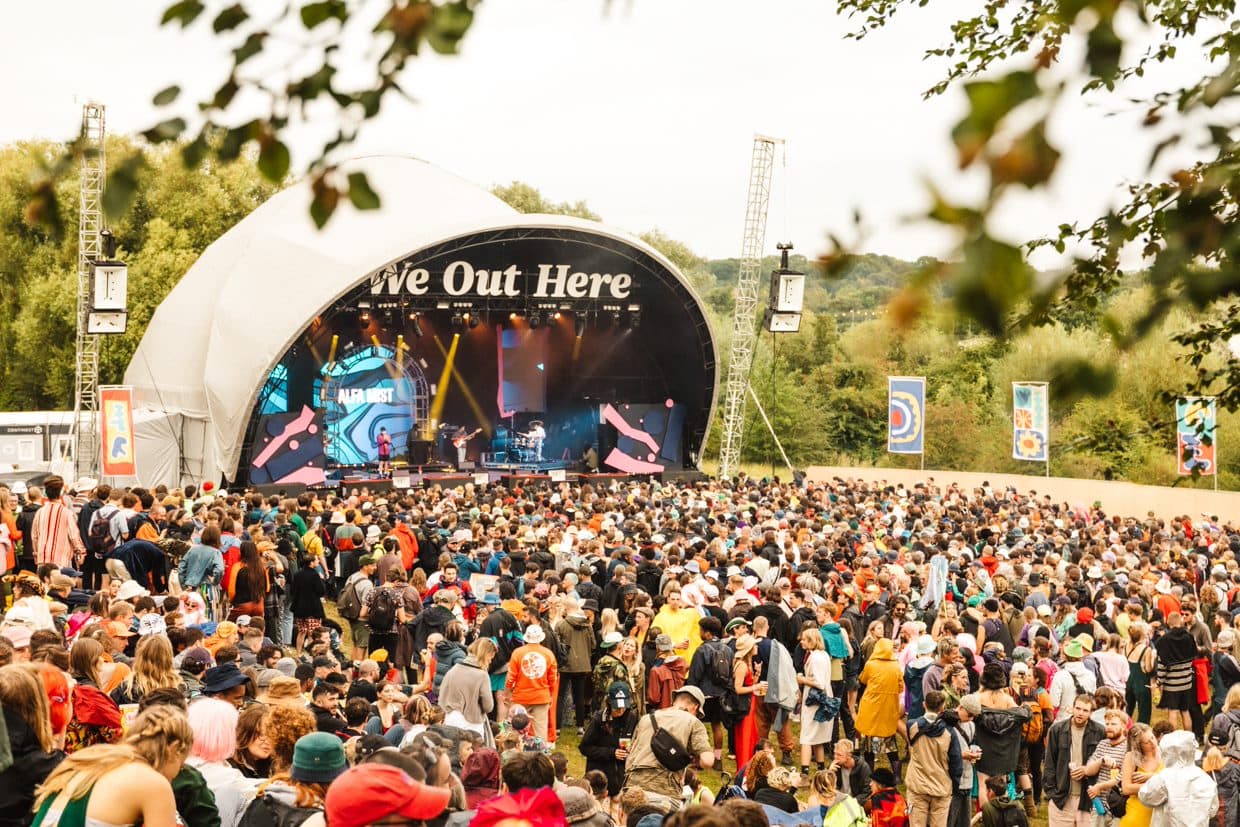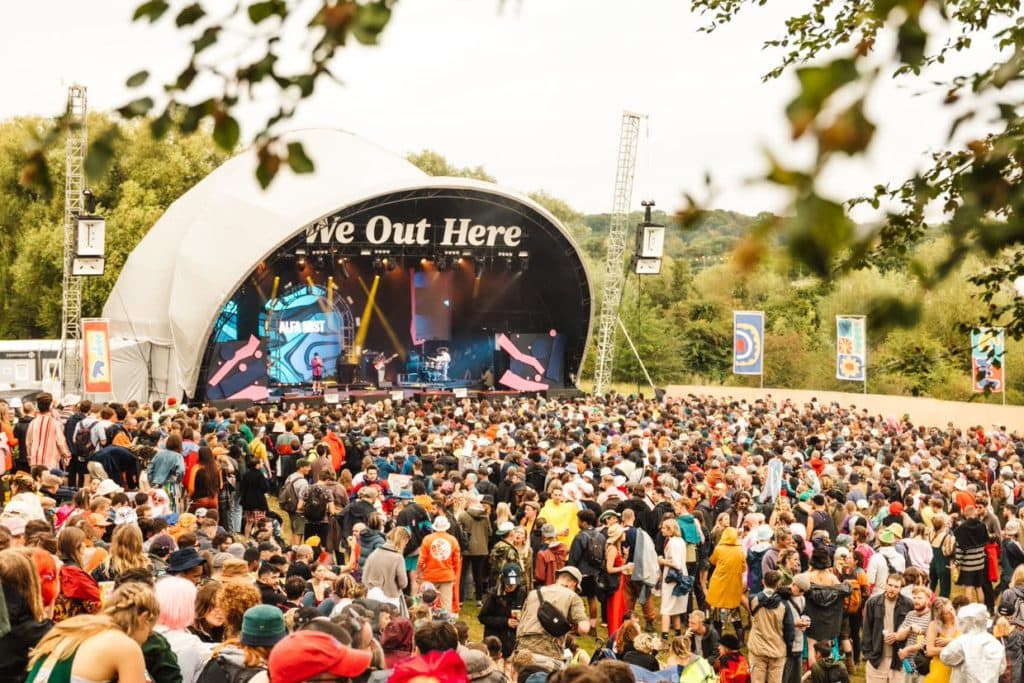 This year, We Out Here Festival is moving to a new home in Dorset's beautiful Wimborne St Giles. Created by BBC Radio 6 host Gilles Peterson, this fabulous music festival is all about switching off from the outside world and being immersed in outstanding live music and some of the best record collections in the world
There are also wellness and cultural activities, high-quality food and drink, and arts and cultural offerings…. all within the glorious parkland of a stunning Grade-II-listed estate.
2023 Lineup: Vibrant Jazz quintet Ezra Collective, Irish singer-songwriter Roisin Murphy, new wave junglist Nia Archives and Hip-Hop super duo Black Star, along with 100s of other new artists.
End of the Road Festival
Dates: 31st August -3rd September 2023
Location: Larmer Tree Gardens
Tickets: from £235 adults
Held on the border between Dorset and Wiltshire, End of the Road Festival is one of the biggest music festivals in the area. Focusing on folk and independent rock, the 4-day event is held within the beautiful pleasure gardens at Larmer Tree. These become a woodland wonderland strewn with art installations and decorated spaces.
2023 Headliners: TBC
Read More
If you attend any of these fab Dorset music festivals this year, be sure to let us know in the comments below!