Some posts on this site contain affiliate links. If you book or buy something through these links, I earn a small commission (at no extra cost to you). Take a look at my privacy policy for more information.


A local's guide to the best things to do in Dorchester, Dorset, and the surrounding area…
Dorset's historic County Town of Dorchester is on the edge of the Dorset Area of Outstanding Natural Beauty, in the heart of so-called "Hardy Country".
With beautiful countryside on its doorstep – plus the beaches and wild cliffs of the Jurassic Coast just seven miles away – the town makes an ideal base for exploring the rest of the county. But there are also plenty of great things to do in Dorchester itself.
From fabulous local museums and iron-age hill forts, to boutique shops and delicious independent eateries, there's something for everyone in Dorchester.
I was born and raised just down the road in Weymouth and grew up visiting the town often, but have lived in Dorchester several years now. So, I like to think there's no better guide to Dorchester out there!
This round-up features the very best things to do in and around the town, as well as a run-down of the top festivals and events to add to your diary. Enjoy…
READ MORE: Explore the historic town centre with my short Dorchester Walk
Map: Things to do in Dorchester
11 Best Things to do in Dorchester
1. Hardy's Cottage, Dorchester
The famed British author Thomas Hardy was born in the town and set many of his works in fictionalised versions of the local towns and villages. Dorchester became Casterbridge, for example, in The Mayor of Casterbridge. And in Tess of the d'Urbervilles, the nearby village of Evershot became Evershead. You can read more in my guide to fiction books set in Dorset.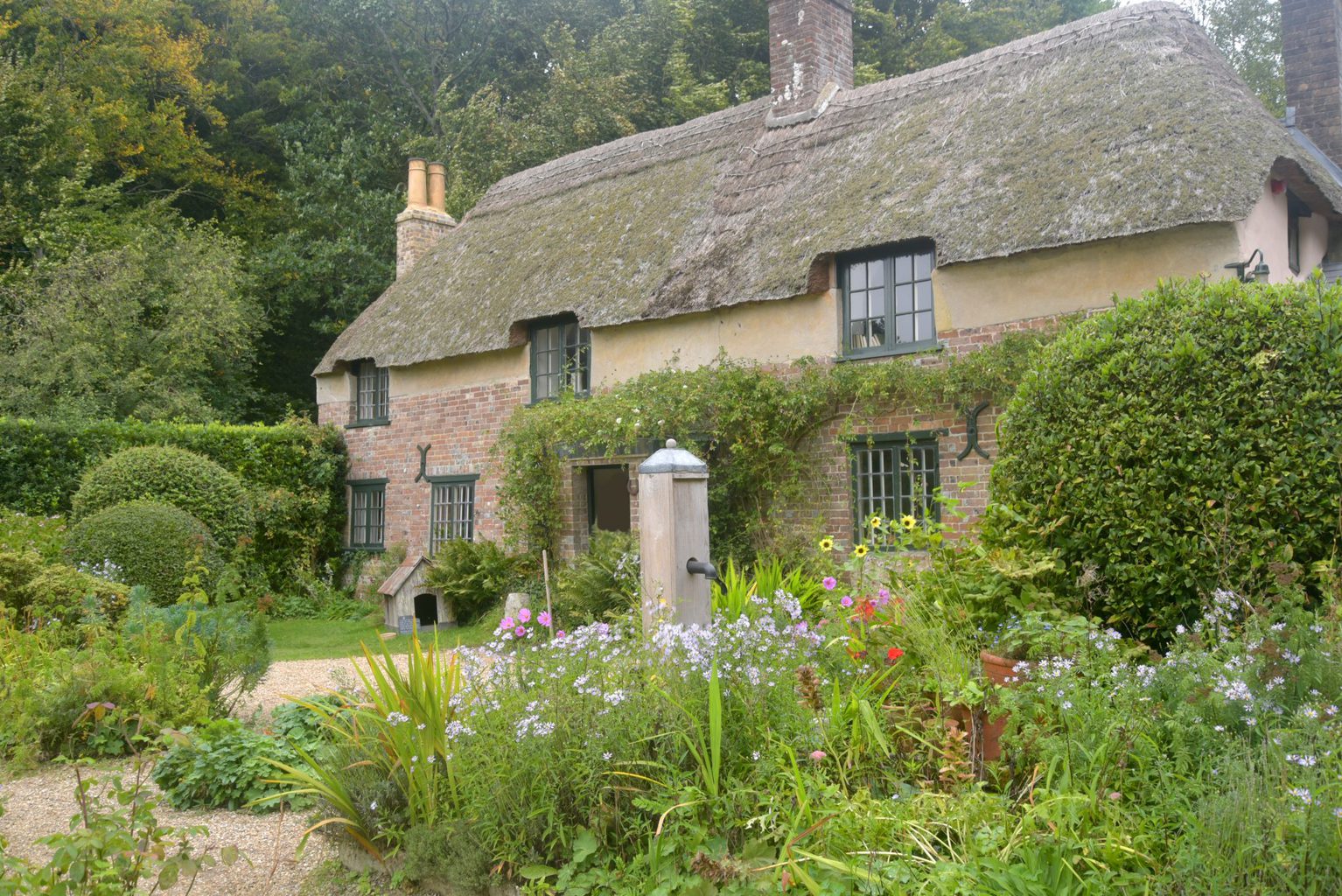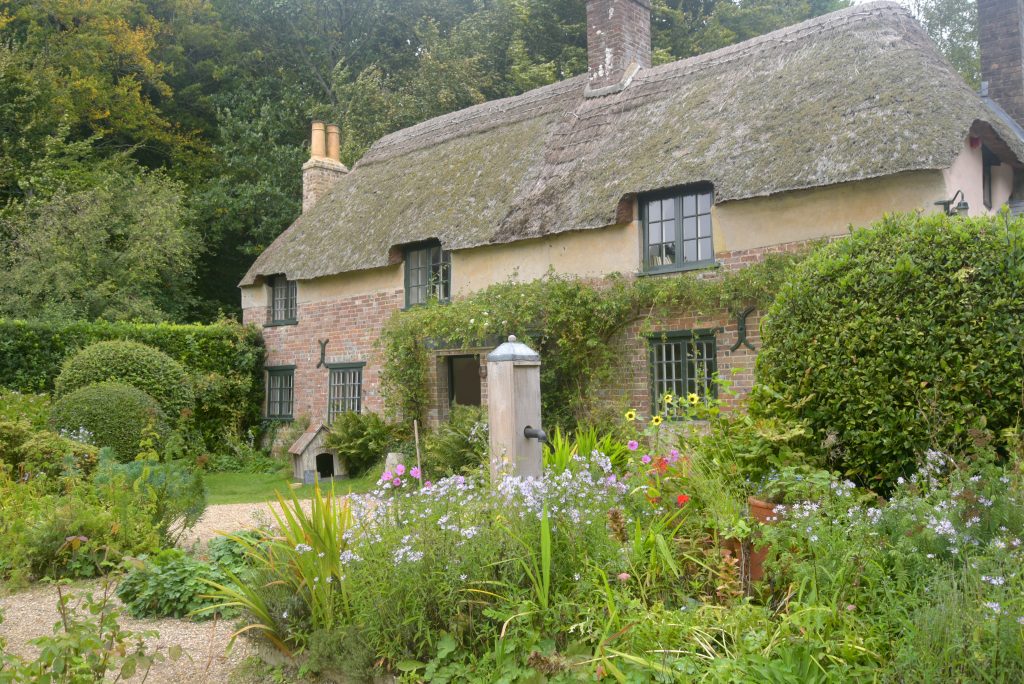 On the outskirts of Dorchester, you can visit Hardy's Cottage, where the author was born in 1840. He wrote several novels while living in this pretty cob-and-thatch cottage, including Under the Greenwood Tree and Far from the Madding Crowd. The cottage remains largely unchanged, so it provides a beautiful glimpse into the author's early life.
2. Maiden Castle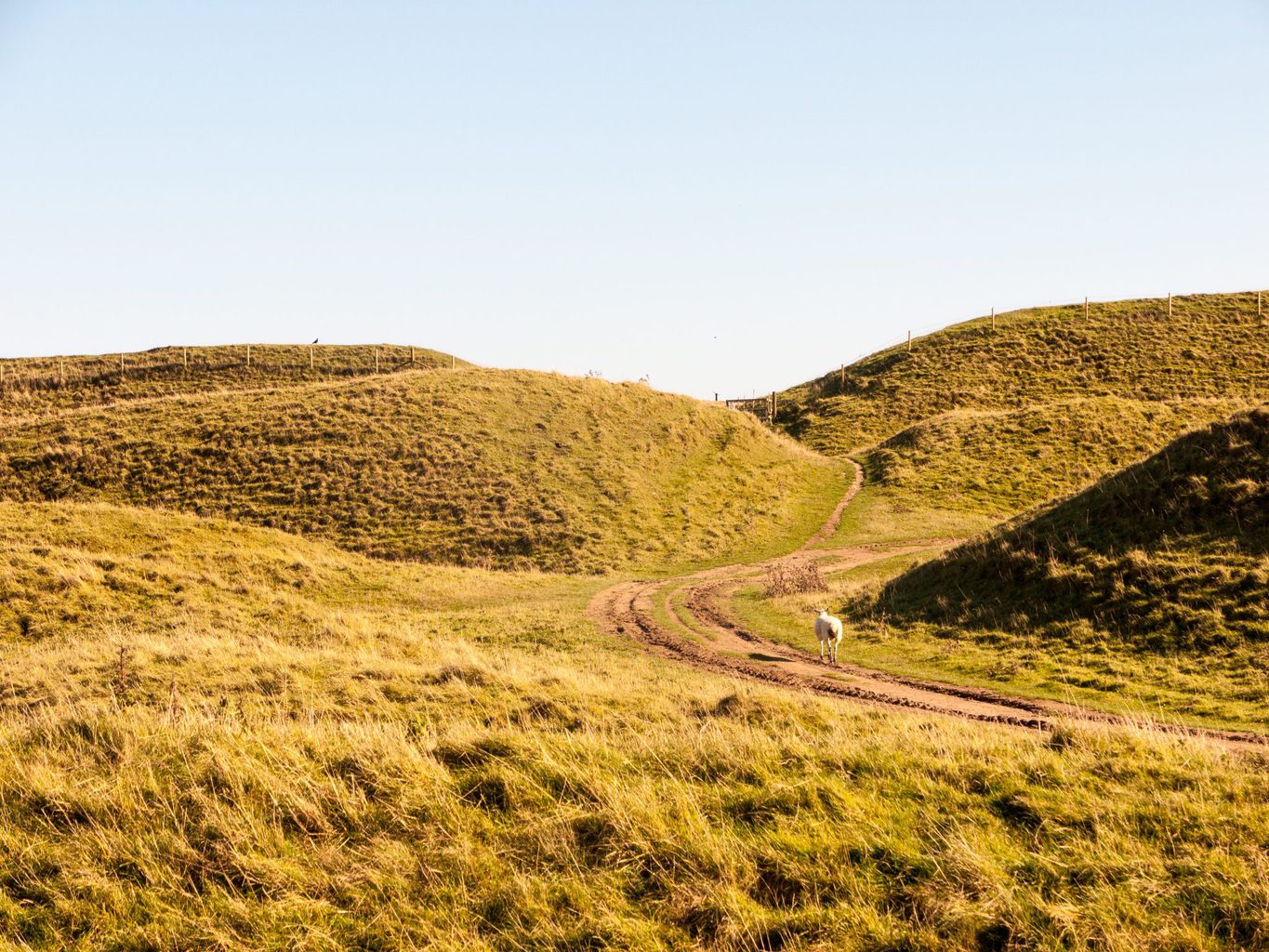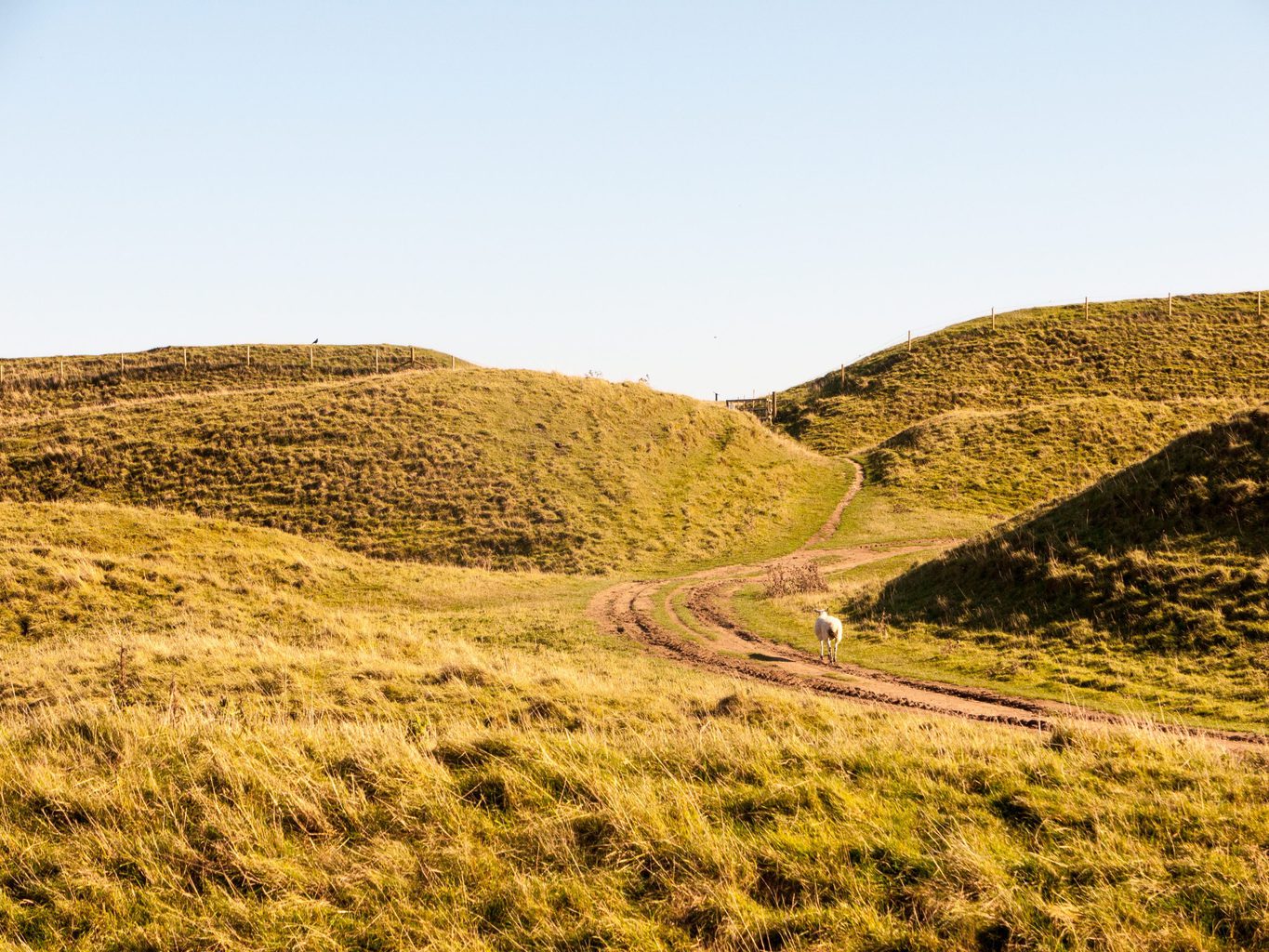 Just southwest of the town, Maiden Castle is another of the best things to do in Dorchester. This sprawling site is one of the largest and most complex Iron Age hillforts in Europe. Although the ramparts largely date from the 1st century BC, excavations have revealed evidence of human occupation dating back to the Neolithic period – some 6,000 years ago! So there's a long history hidden beneath the gentle undulations of Maiden Castle's grass-covered ramparts.
More than that, this is a splendid spot for walking. It's a serenely quiet area where you're more likely to encounter grazing sheep than other humans, and the views across the countryside surrounding Dorchester are amazing.
Check out my 5-mile (8km) circular walk to Maiden Castle from Poundbury, or simply park in the castle car park (it's free) and head up the hill to explore!
3. Eat Local in Dorchester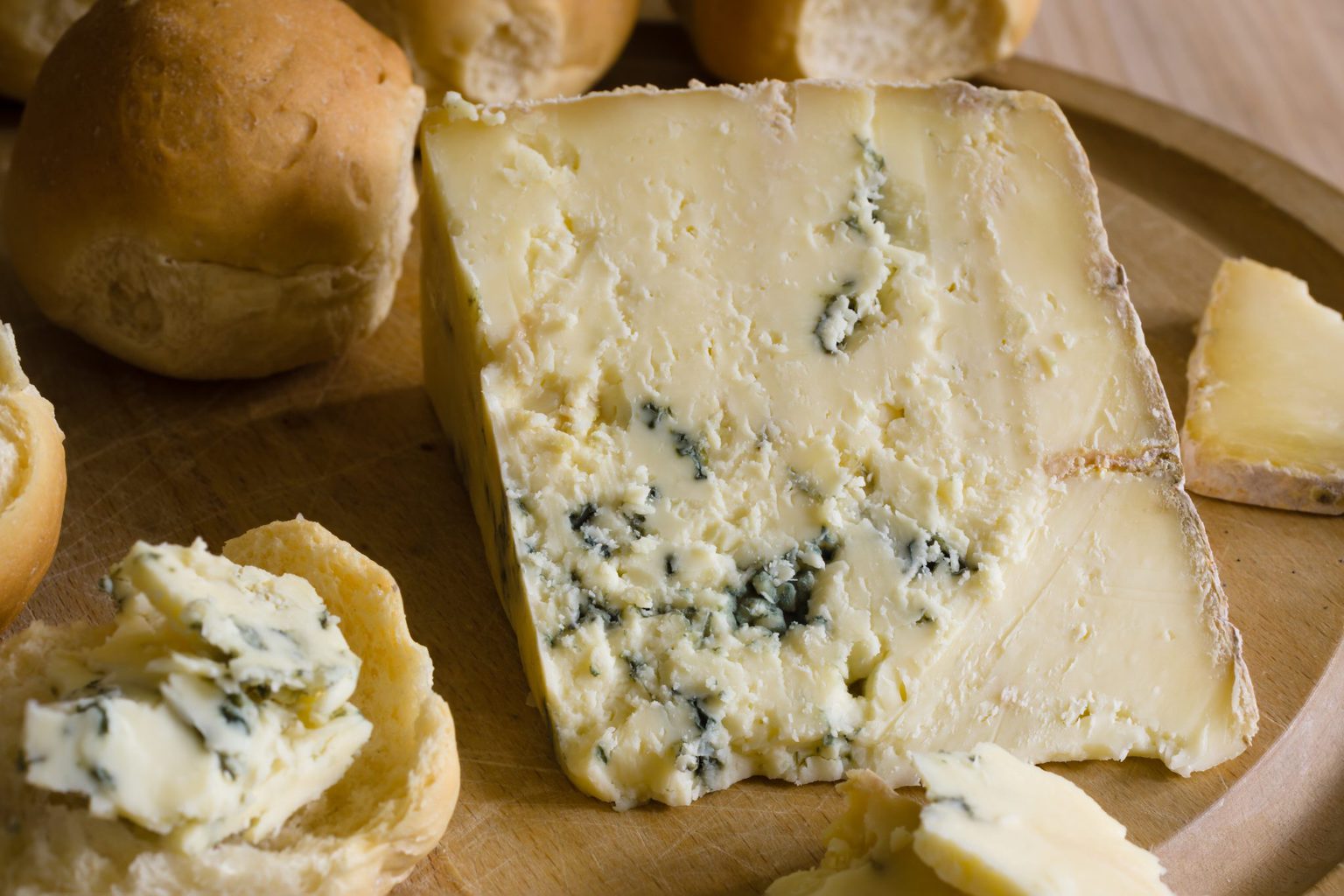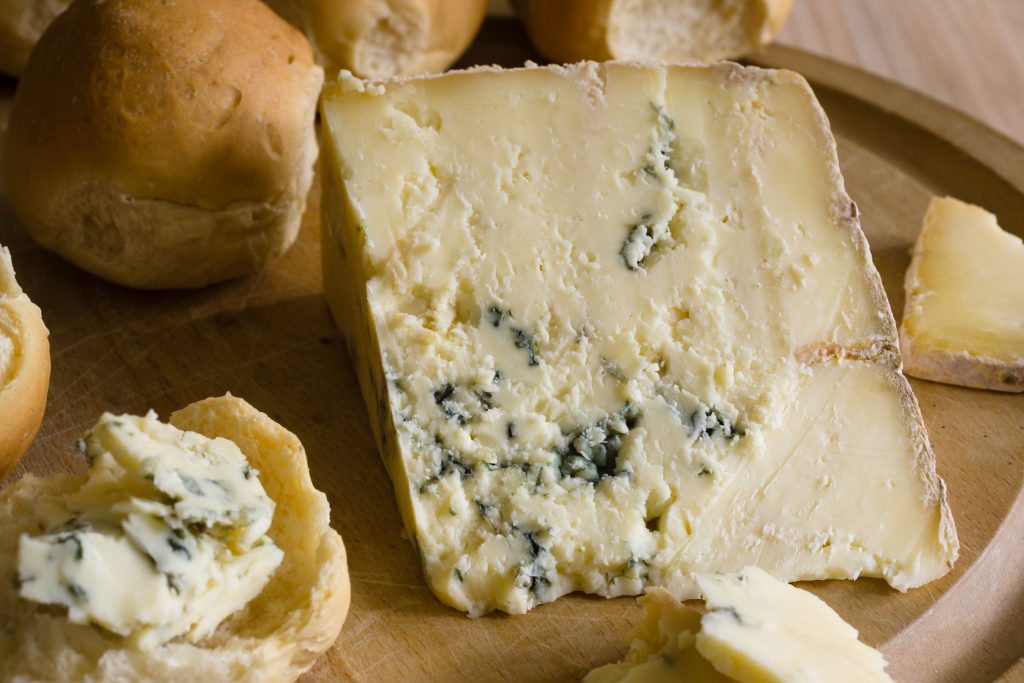 Dorchester is full of fab independent restaurants, pubs, and other eateries. Making the most of the excellent local produce from the surrounding farms and the nearby coast, there are so many great places to eat in Dorchester that you're truly spoilt for choice! Check the list below to get started, then read my full guide to where to eat in Dorchester for even more!
Al Molo – seafood restaurant in a historic setting.
Duchess of Cornwall – cute pub with a great menu.
The Fridge – deli selling local produce including an enormous range of cheeses!
4. Antiques and Vintage Shopping in Dorchester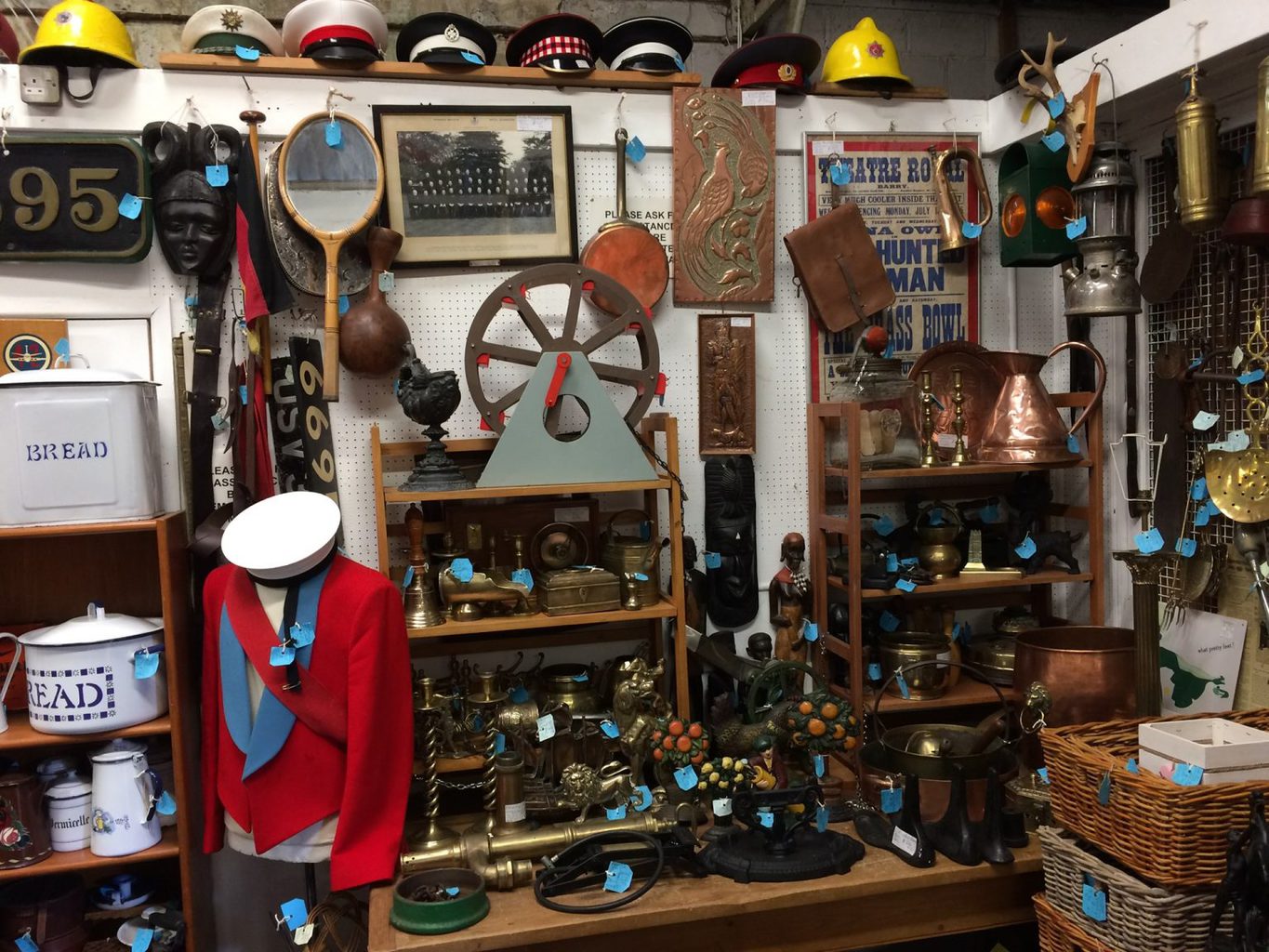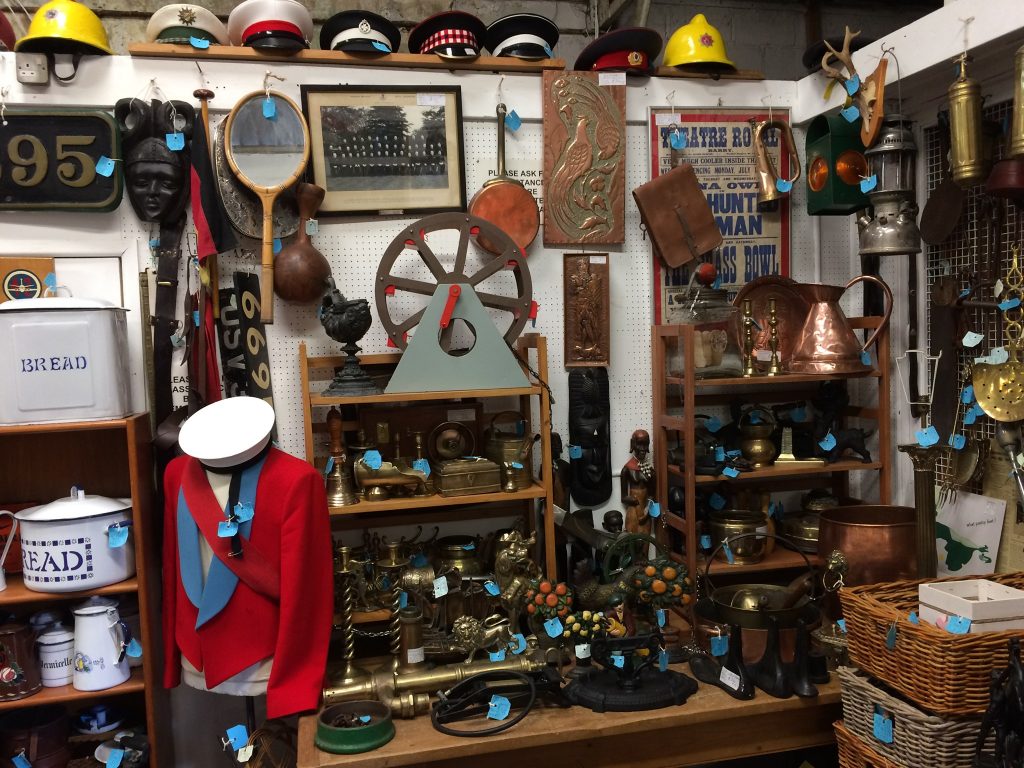 Historic Dorchester is the perfect place to hunt for antiques and curios, so here a few great shops to get you started…
5. Poundbury
On the outskirts of Dorchester, and within walking distance of the town centre, is Prince Charles' "model" village of Poundbury. The development was begun in the mid-nineties as an eco-friendly and stylish alternative to the UK's suburban post-war "New Towns".
Although all the architecture works together very well, there is little uniformity, and the town uses a blend of traditional architectural styles.
The result is a town that feels brand new and quaintly old-fashioned at the same time. The village is also home to several lovely independent local businesses, including cute tearooms, a chocolate maker, and a lovely garden centre.
6. Max Gate
An atmospheric Victorian townhouse close to the town centre, Max Gate was the later home of Dorchester's most famous son, Thomas Hardy. The writer designed the house in 1885, once he'd enjoyed a fair amount of success. This is where he wrote several of his most famous novels, such as Tess of the d'Urbervilles and Jude the Obscure. Like Hardy's Cottage, it's managed to by the National Trust and open to visitors.
READ MORE: 11 Stately Homes to Visit in Dorset
7. Brewery Square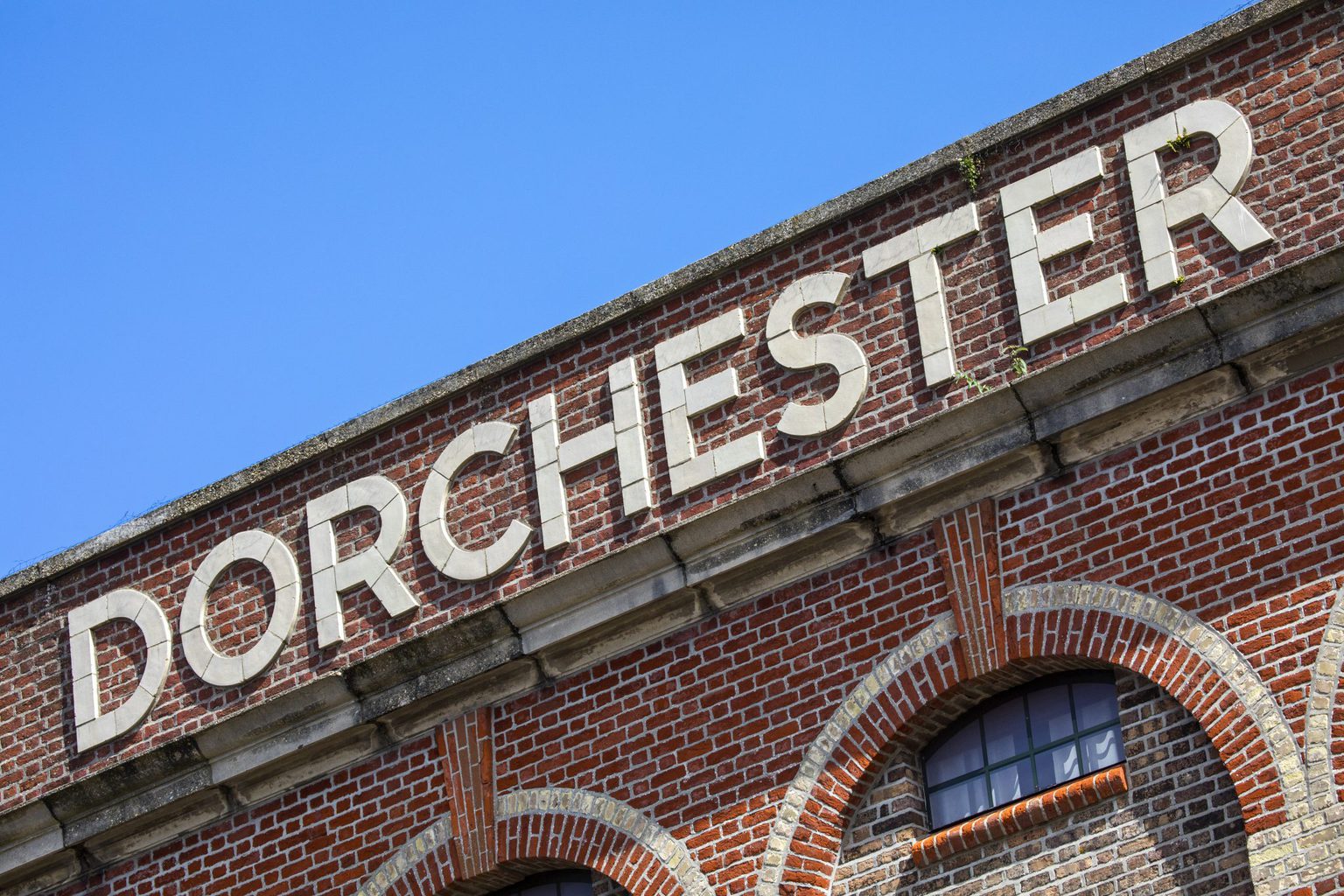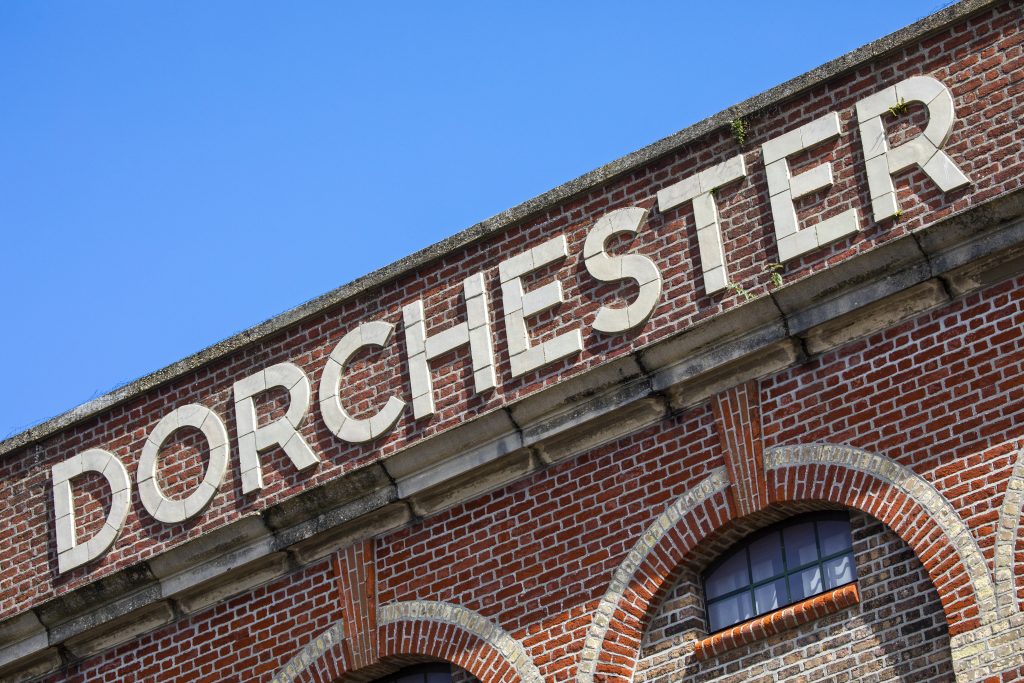 In 2012, the site of the historic Eldridge Pope Brewery was regenerated into Brewery Square – an attractive, modern complex of shops, eateries, and apartment buildings. The transformation brought a much-appreciated contemporary vibe to Dorchester, without detracting from the town's historic atmosphere. Today, you'll find dozens of restaurants and shops – both chain and independent – as well as a cinema.
8. Borough Gardens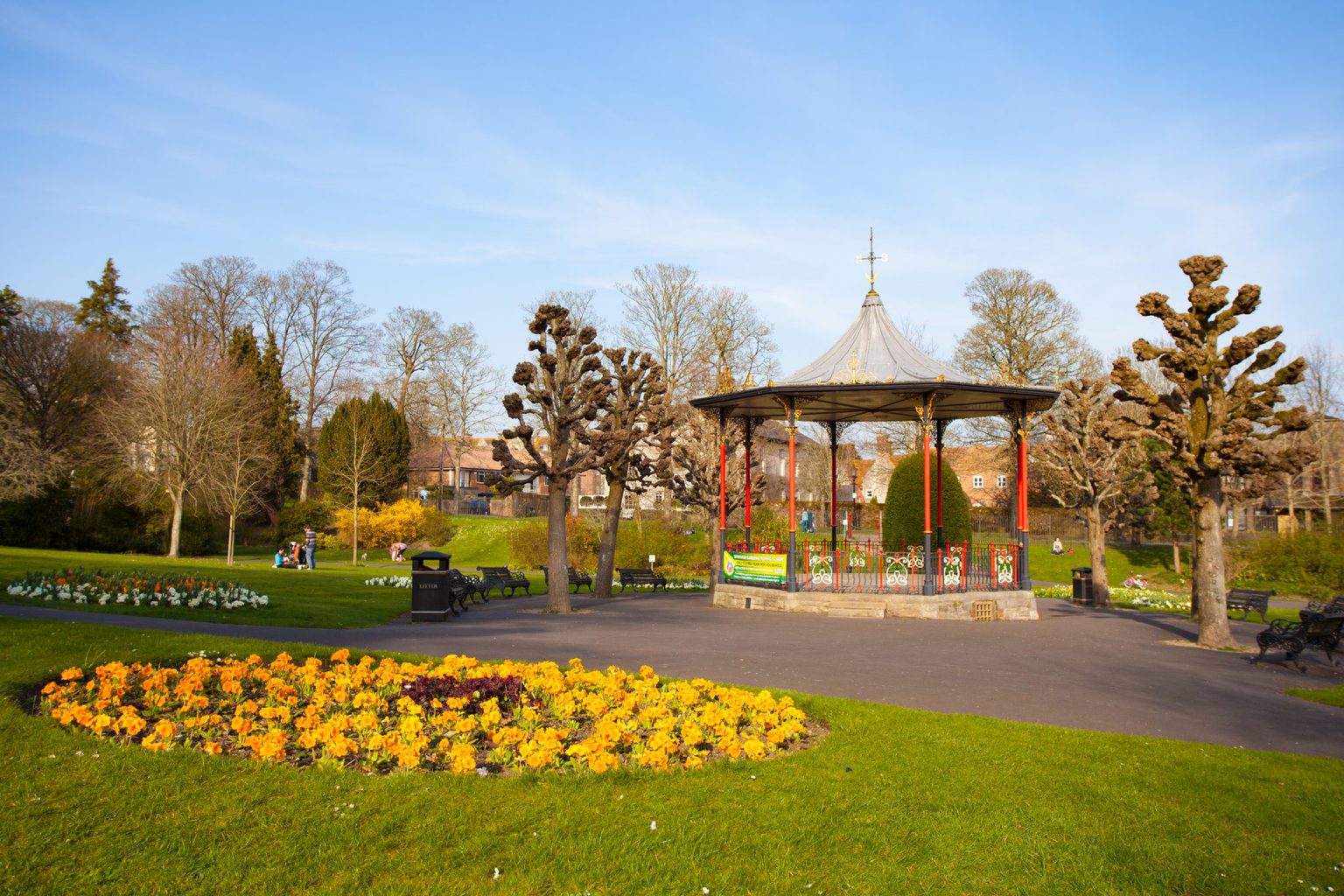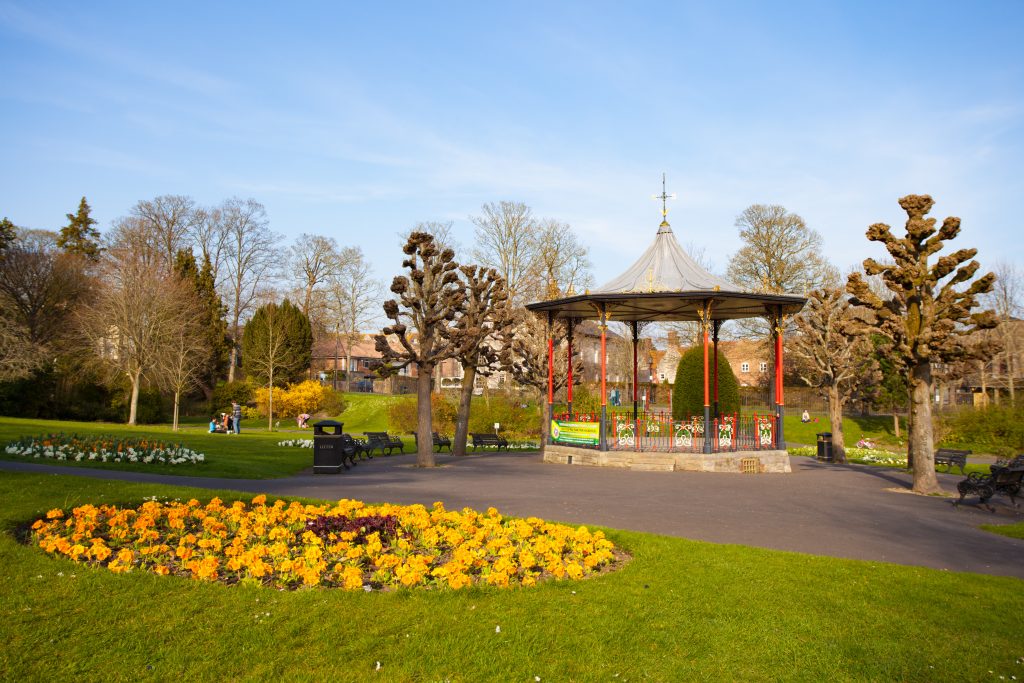 A beautiful, leafy space in the centre of Dorchester, the Borough Gardens were designed in 1896 by the famous landscape architect William Goldring of Kew Gardens. Today, the park is a hub for many festivals and events. It's had a bit of an update, adding a play park, refreshment kiosk, and outdoor gym, among other things. But the essence of the charming English garden remains the same.
9. Maumbury Rings
Maumbury Rings is a Neolithic henge which has been standing since long before the Romans came and founded the town they called Durnovaria (Dorchester). Two and a half thousand years after its original construction, the henge was adapted into an amphitheatre by the Romans.
It's had a long history since then! During the Civil War, the site was used as an artillery fort, while in the late 17th and early 18th centuries, it was a place of public execution. Today, this lovely green space is often used for outdoor events and small festivals.
10. Roman Town House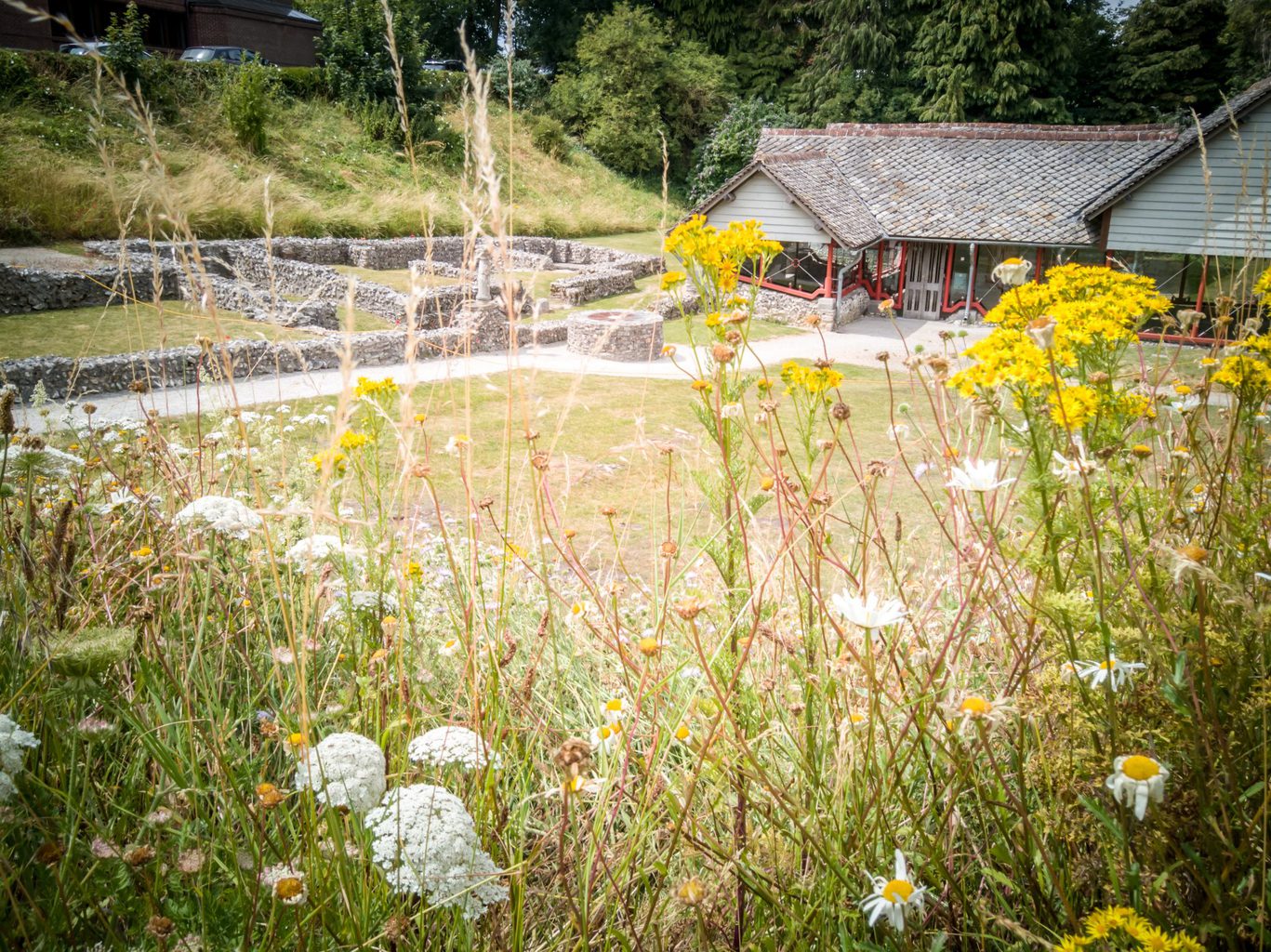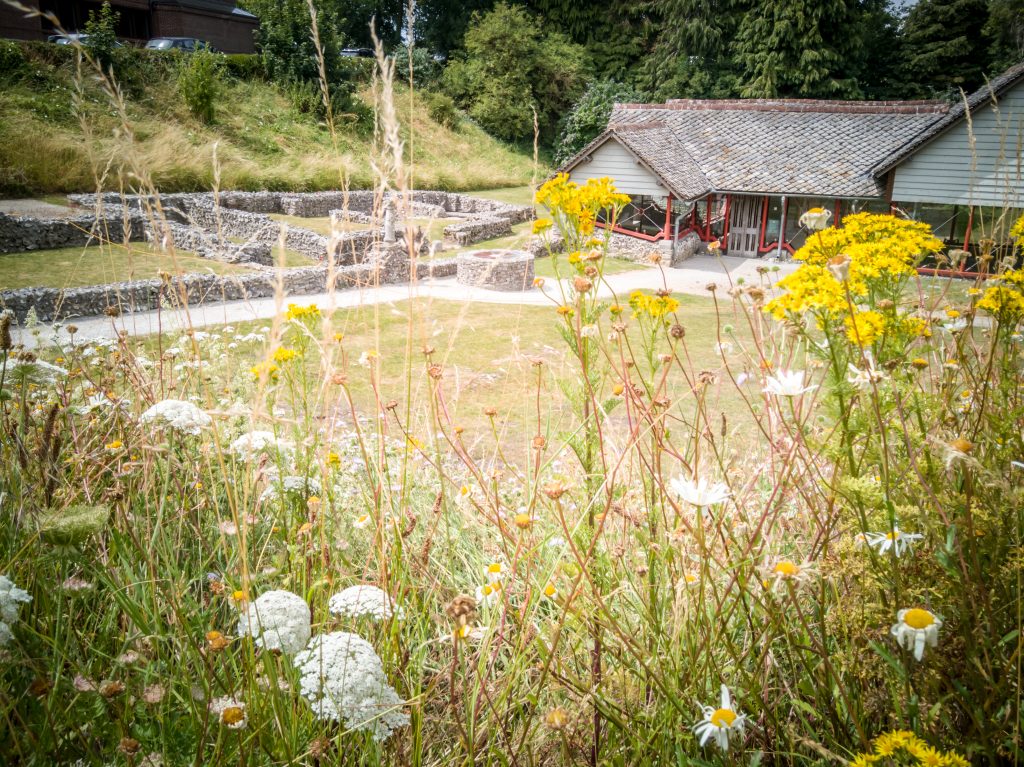 Speaking of the Romans and Durnovaria, another key historic site in Dorchester is the Roman Town House. It was discovered in the 1930s when the former Dorset County Council bought Colliton Park to build a new County Hall. Dating from the 3rd and 4th century AD, this is the only fully exposed example of a Roman Town House in Britain.
11. Walk the River Frome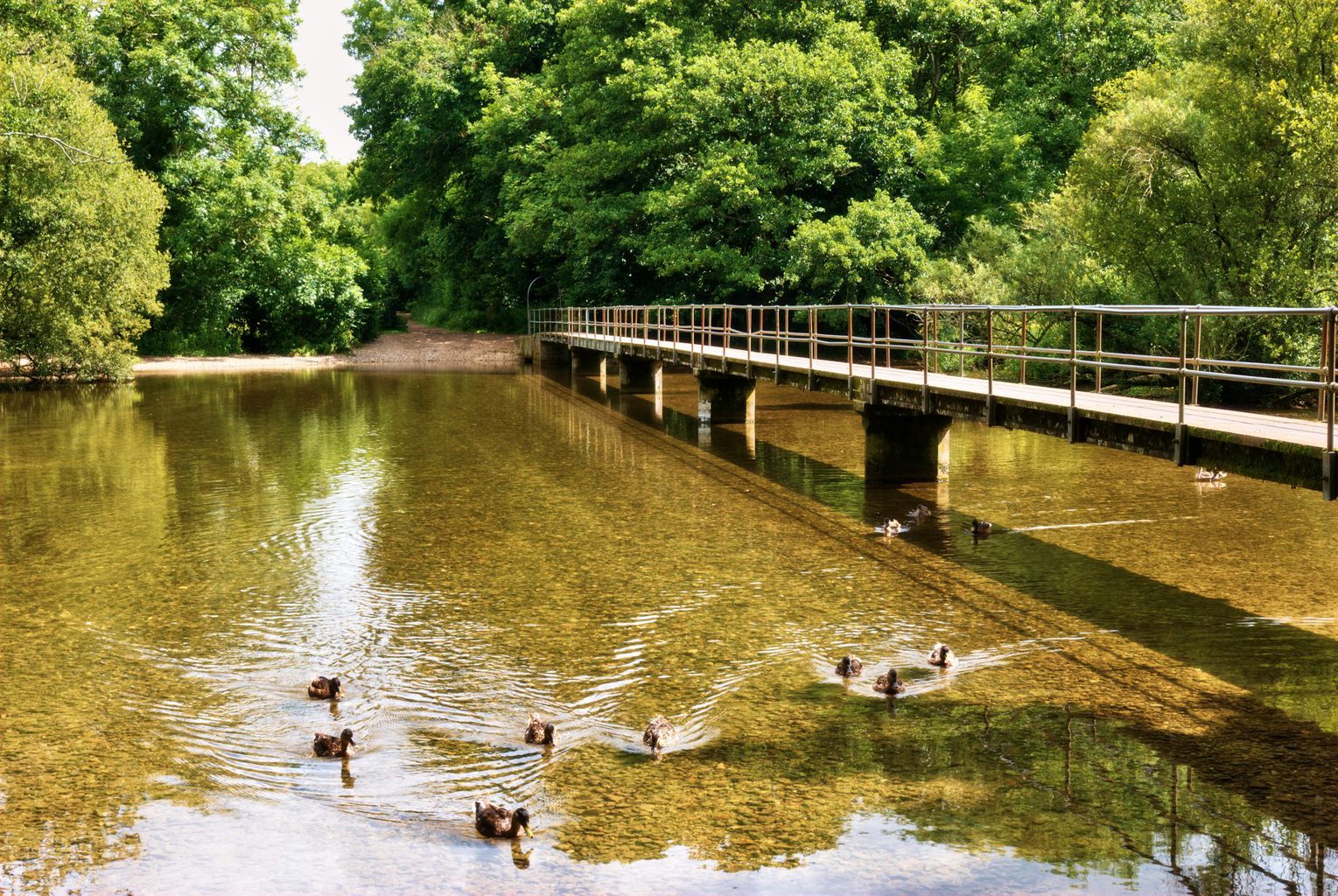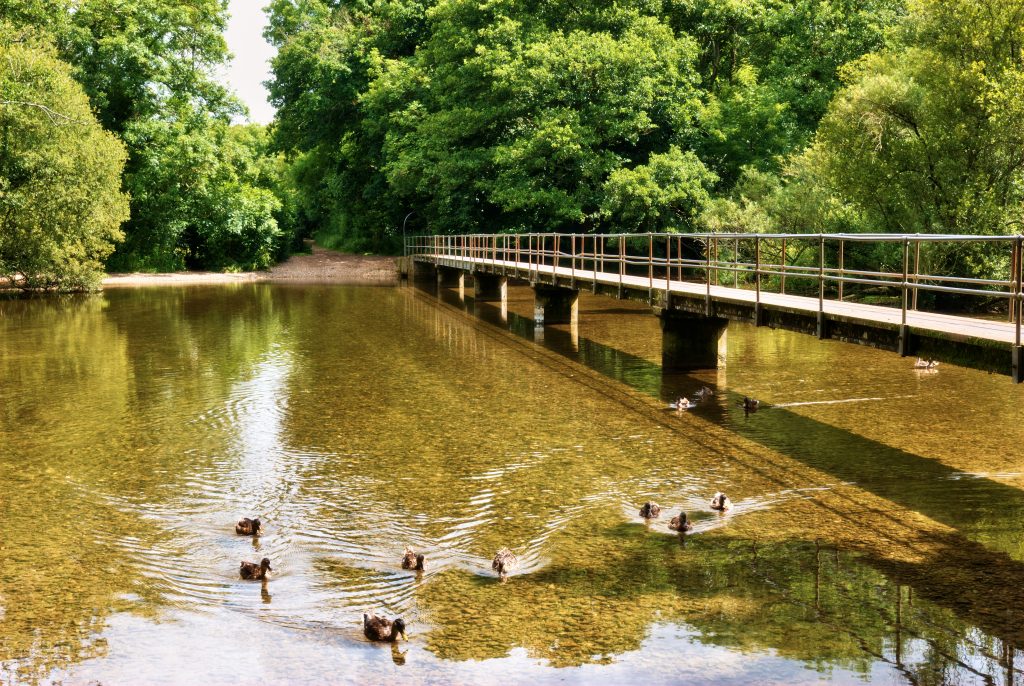 Despite the spelling, the River Frome is pronounced "froom" to rhyme with "broom". It begins at Evershot in the Dorset Downs and runs through the outskirts of Dorchester on its way to the sea at Wareham.
At 30 miles, it might take a considerable amount of time to walk the full length of the river. But a short walk follows the meandering river as it skirts the edge of town, which is ideal if you're looking for something relaxing to do in Dorchester.
READ MORE: 11 of the Prettiest Villages in Dorset
12. Plaza Cinema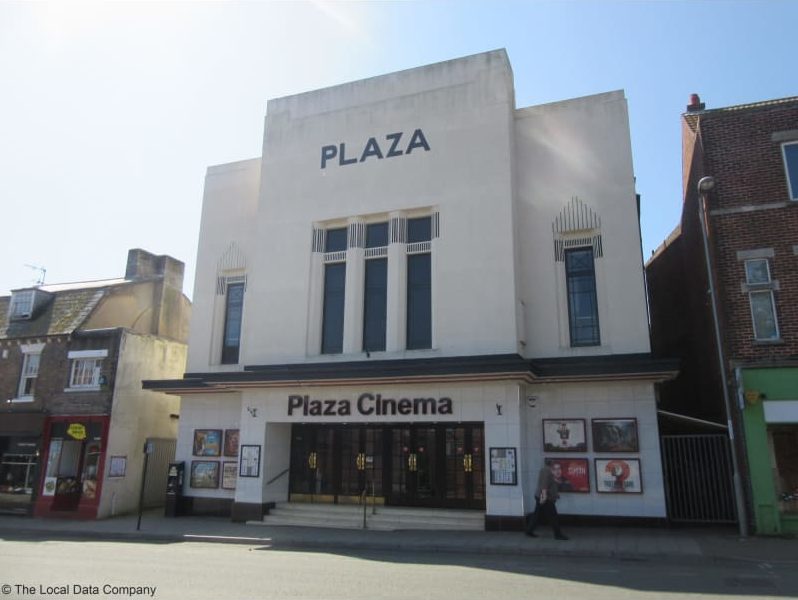 Last, but by no means least on this list of things to do in Dorchester, we have the Plaza Cinema. This art deco cinema was built in 1933, so it has a lot of history. It's also something of an institution and is beloved by locals. And with surprisingly reasonable prices compared to other cinemas these days, the Plaza is an ideal choice if the weather takes a turn for the worse!
6 Dorchester Museums to Visit
Dorset County Museum
One of the best places to learn about local history is the Dorset County Museum. It recently reopened following a two-year redevelopment. So you can expect a brand-new experience with top-of-the-range facilities.
The Keep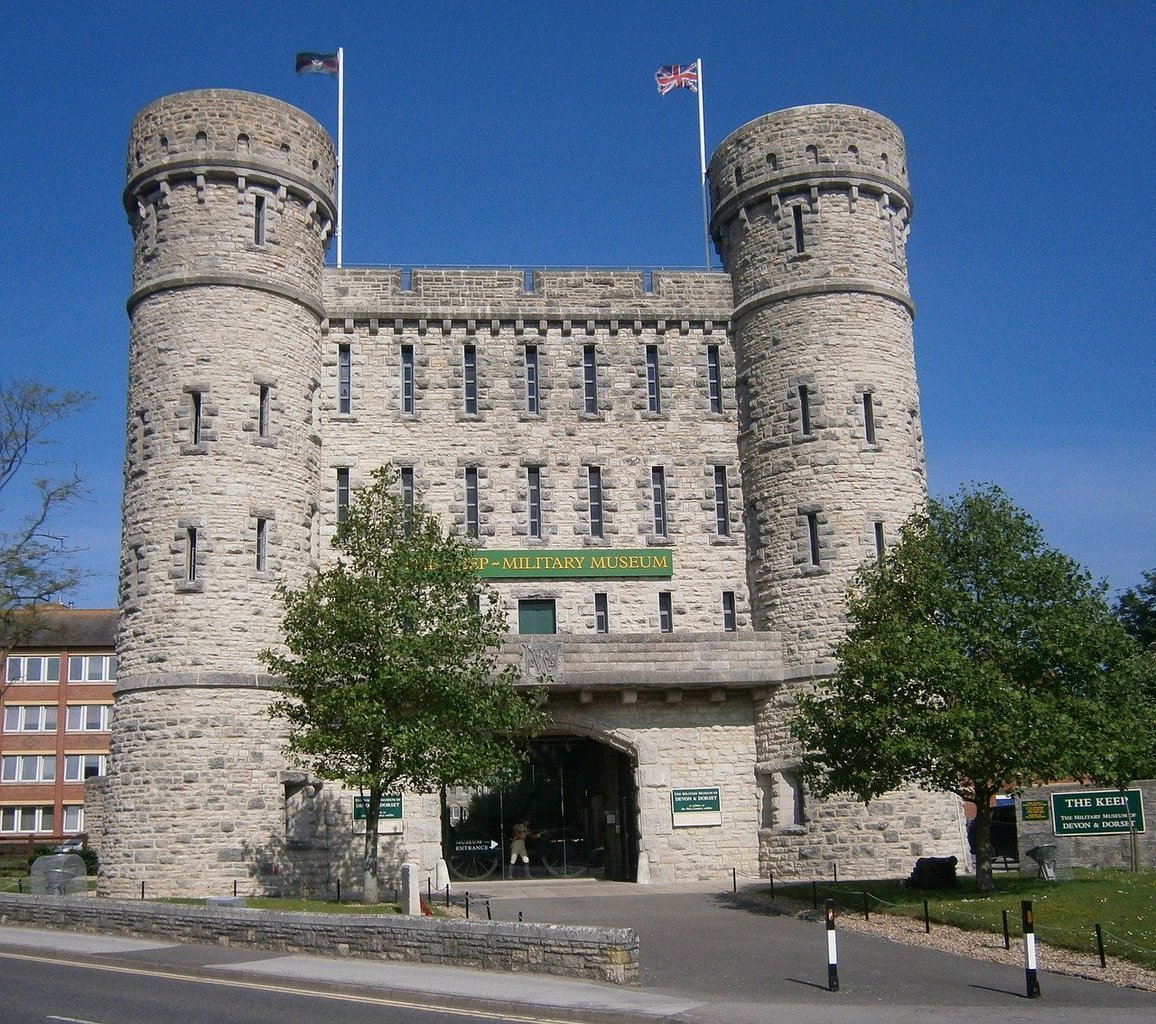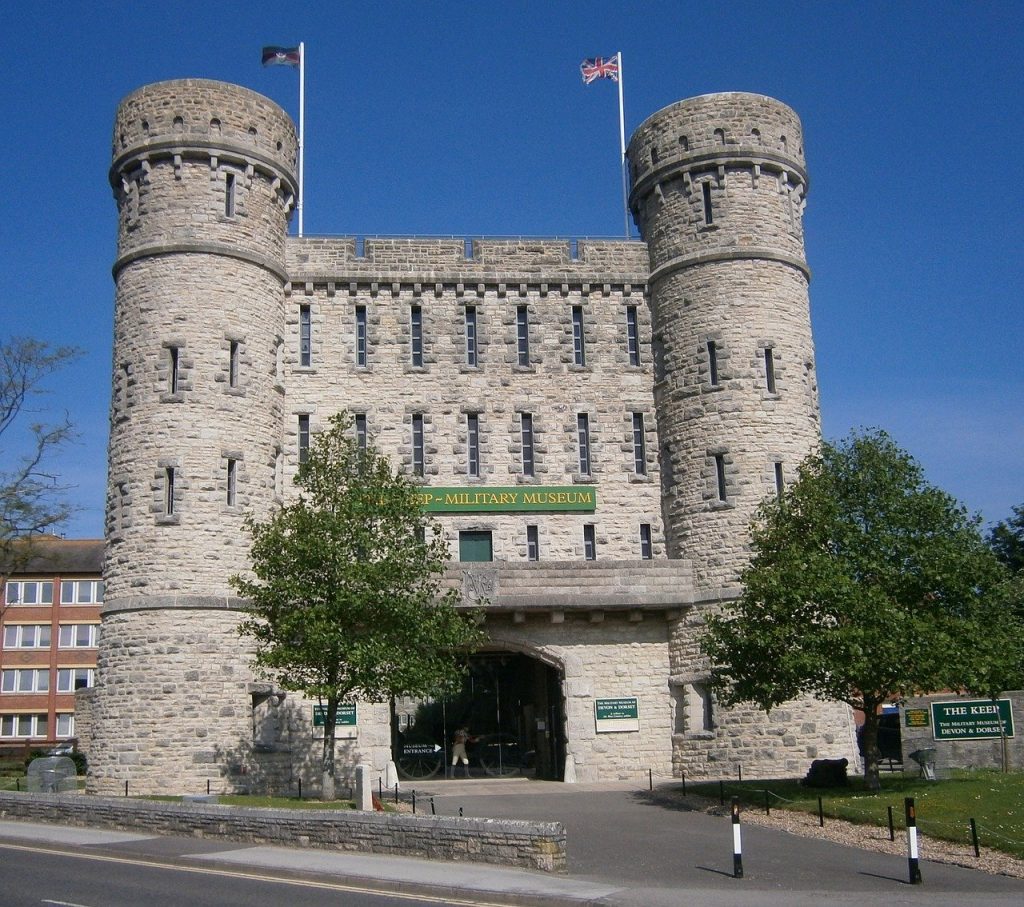 The Keep Military Museum is one of the most popular things to do in Dorchester. Built in 1879 using local Portland Stone, the Keep was designed to resemble a Norman Castle so it's a very striking landmark in the heart of the town. Today, the castle-like structure – with its round towers and impressive facade – houses an extensive military museum.
The displays focus on the history of the Devonshire and Dorset Regiment, as well as various yeomanry regiments and the older Dorset Militia. Alongside the fascinating displays of uniforms, weapons and other equipment from the regiment's 300-year history, The Keep also offers excellent views of the town from its battlements.
Shire Hall Historic Courthouse Museum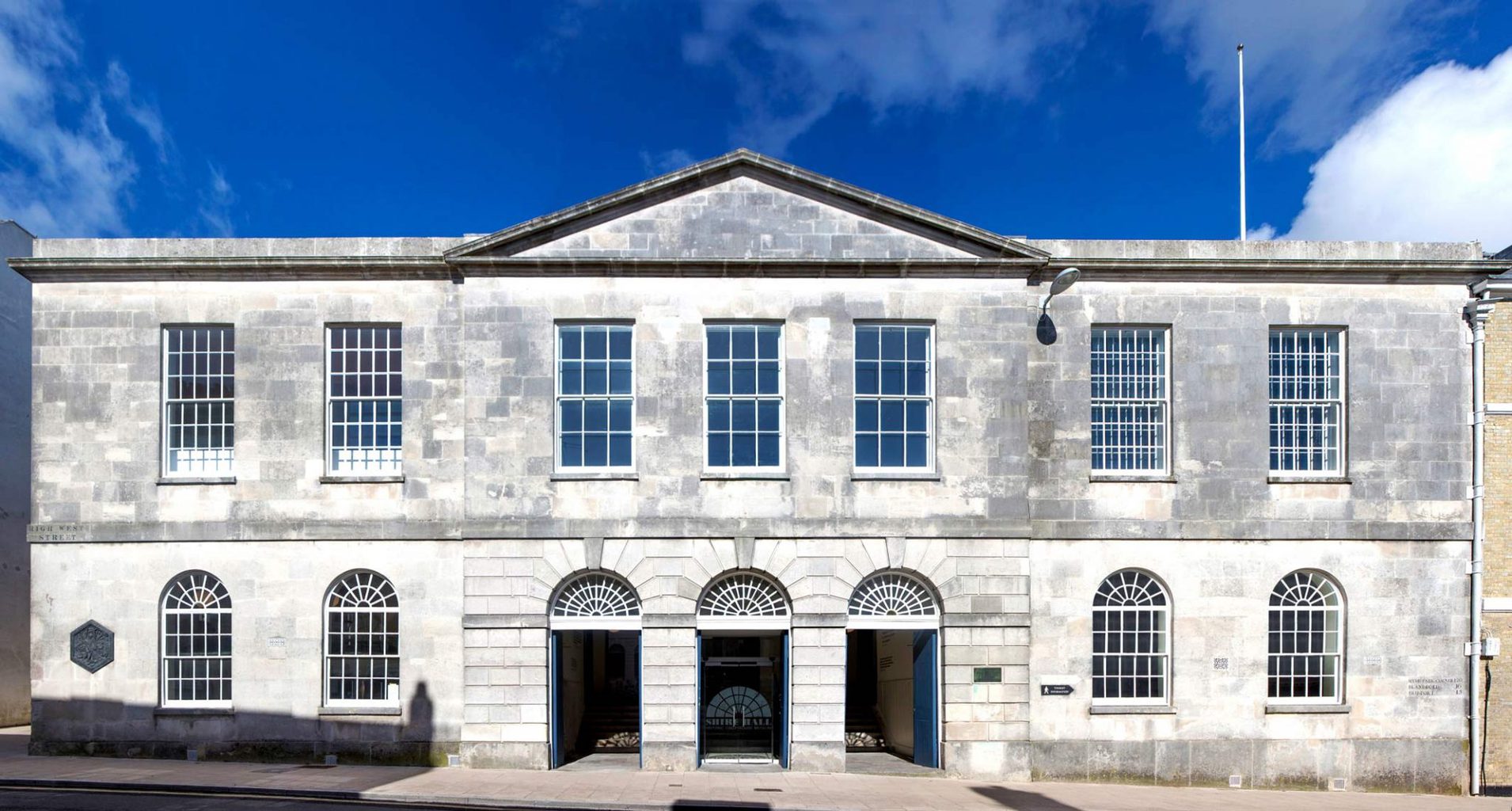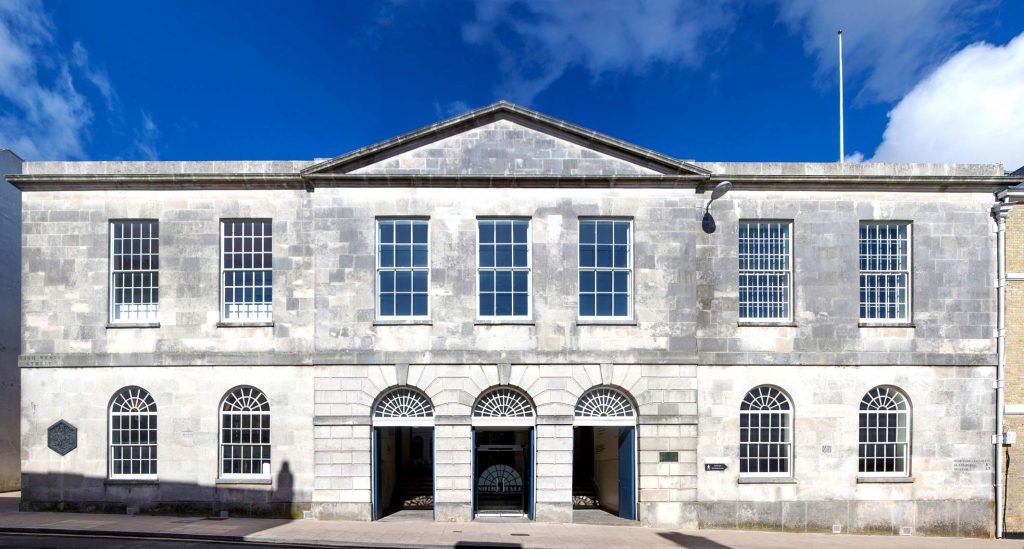 Shire Hall was Dorset's courthouse from 1797 until 1955. Several famous local trials took place within the striking neoclassical building during that time, including the 1834 trial of the Tolpuddle Martyrs (more on them in the next section) and the 1856 domestic abuse case that inspired Thomas Hardy's Tess of the D'Urbervilles.
Today, the Shire Hall Historic Courthouse Museum offers an immersive glimpse of local history. Visitors can explore the original cells, courtroom, and dock. There are also loads of fun, interactive exhibits, puzzles, and dress-up opportunities to keep kids entertained.
Dinosaur Museum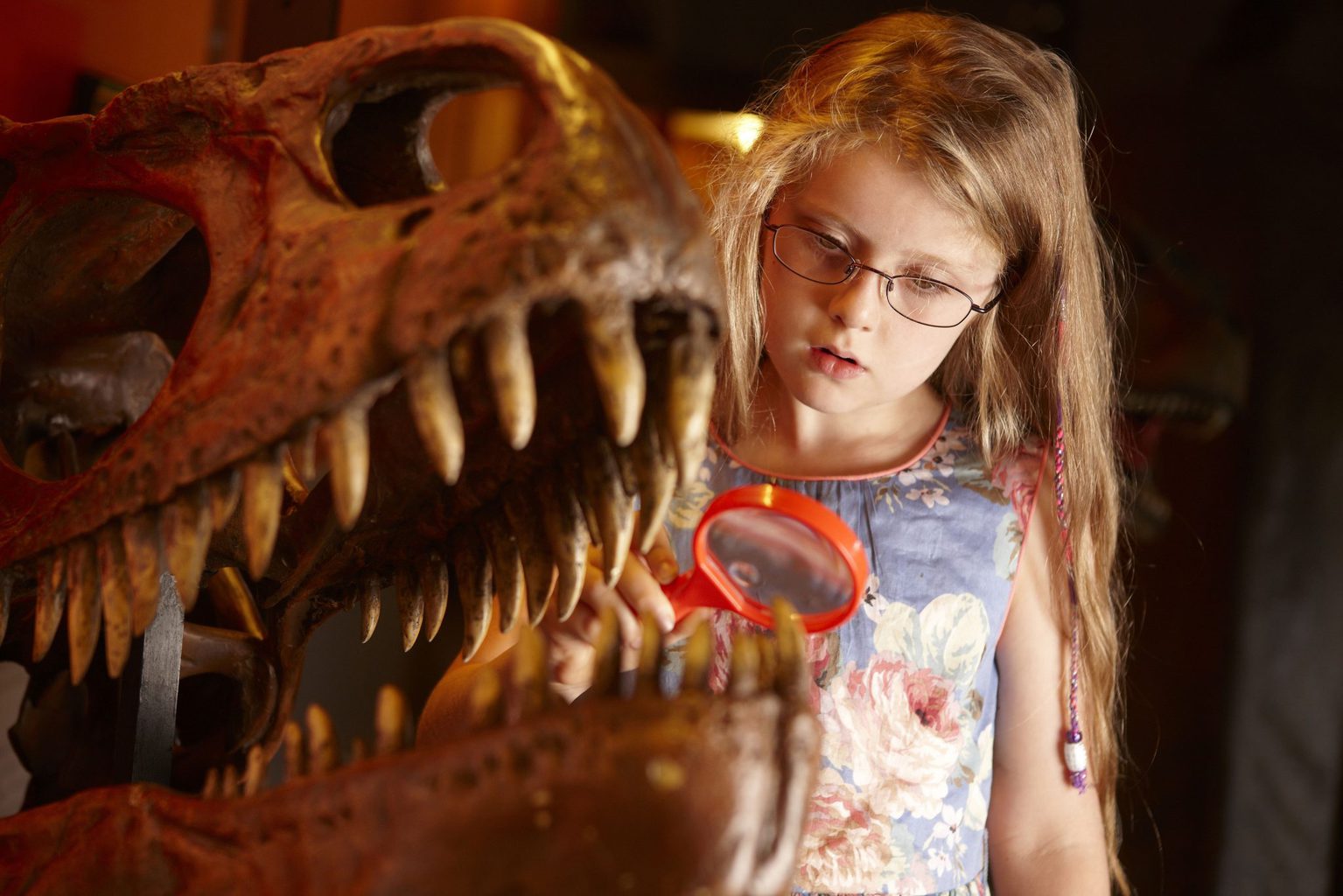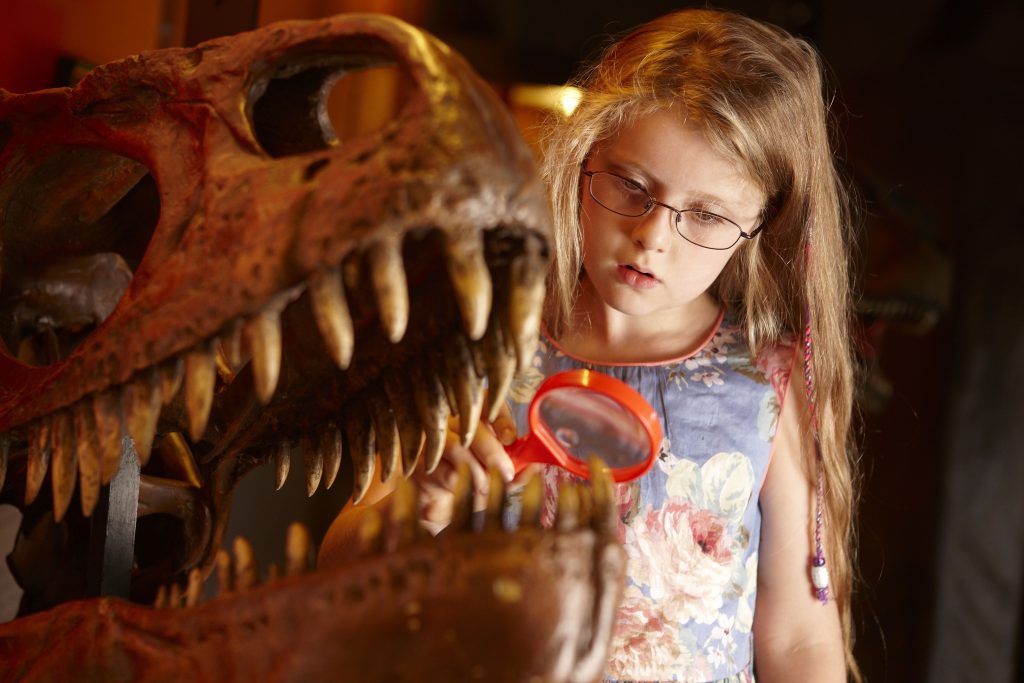 Just seven miles from Dorset's Jurassic Coast in Dorchester town centre, the Dinosaur Museum is the perfect place to learn a little more about creatures whose fossils still litter the coastline. Set in a converted Victorian schoolhouse, the museum displays dinosaur skeletons and real fossils, as well as life-sized reconstructions. Ideal for families in search of kid-friendly things to do in Dorchester.
Teddy Bear Museum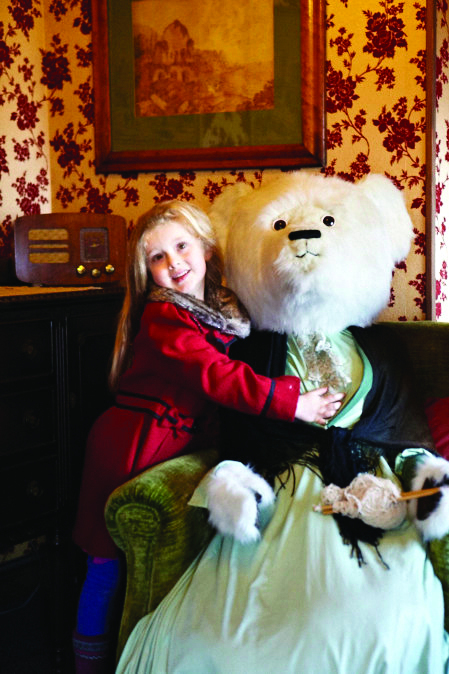 If you're looking for a rainy-day activity with the kids, look no further than the Teddy Bear Museum in Dorchester. This small, family-friendly museum is home to over 100 kinds of teddy bears, all displayed amongst the vintage furnishings of an old-fashioned home. The collection includes many early antiques, as well as more modern favourites. It's an incredibly sweet museum!
Tutankhamun Exhibition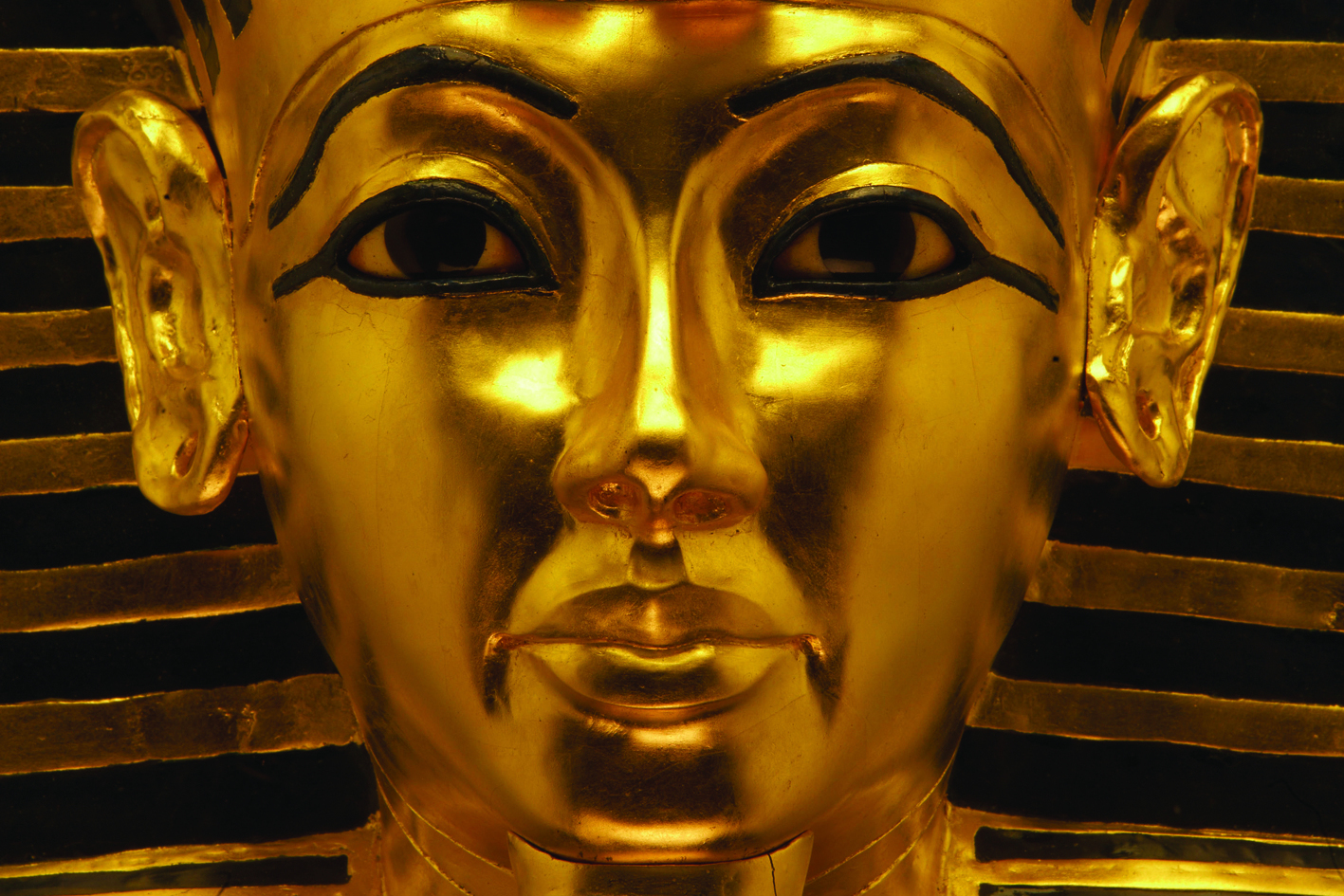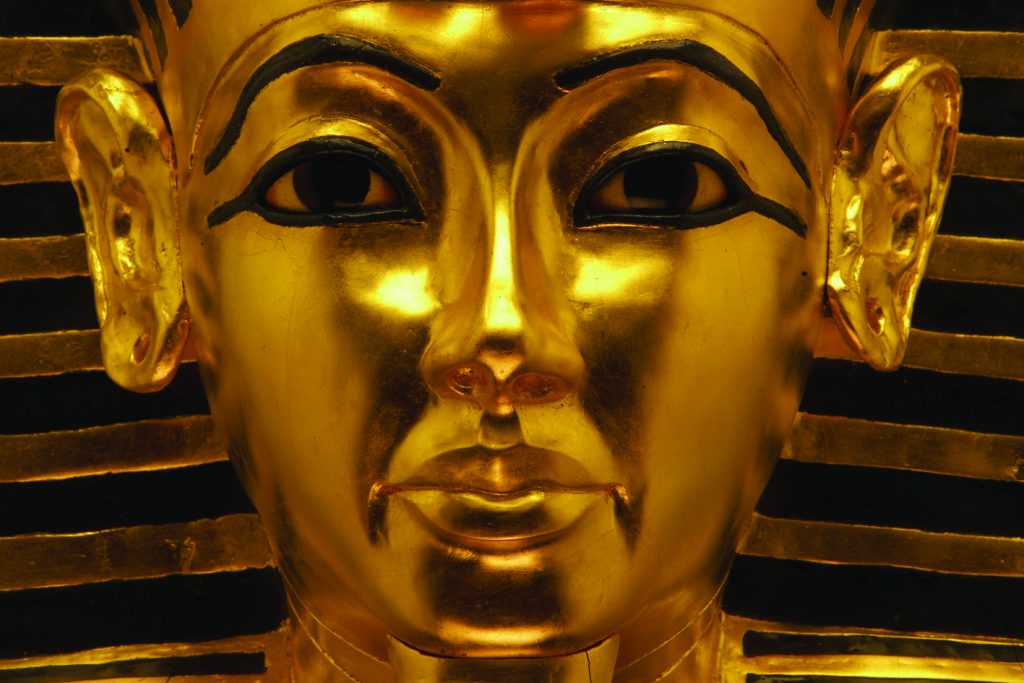 The Tutankhamun Exhibition is an incredibly accurate recreation of the tomb and treasures discovered by Howard Carter in 1922. This World Heritage Exhibition is world-renowned for its meticulous accuracy. Especially because many of the replicas have been made using original materials and techniques.
8 Things to Do Near Dorchester
Hiking in Hardy Country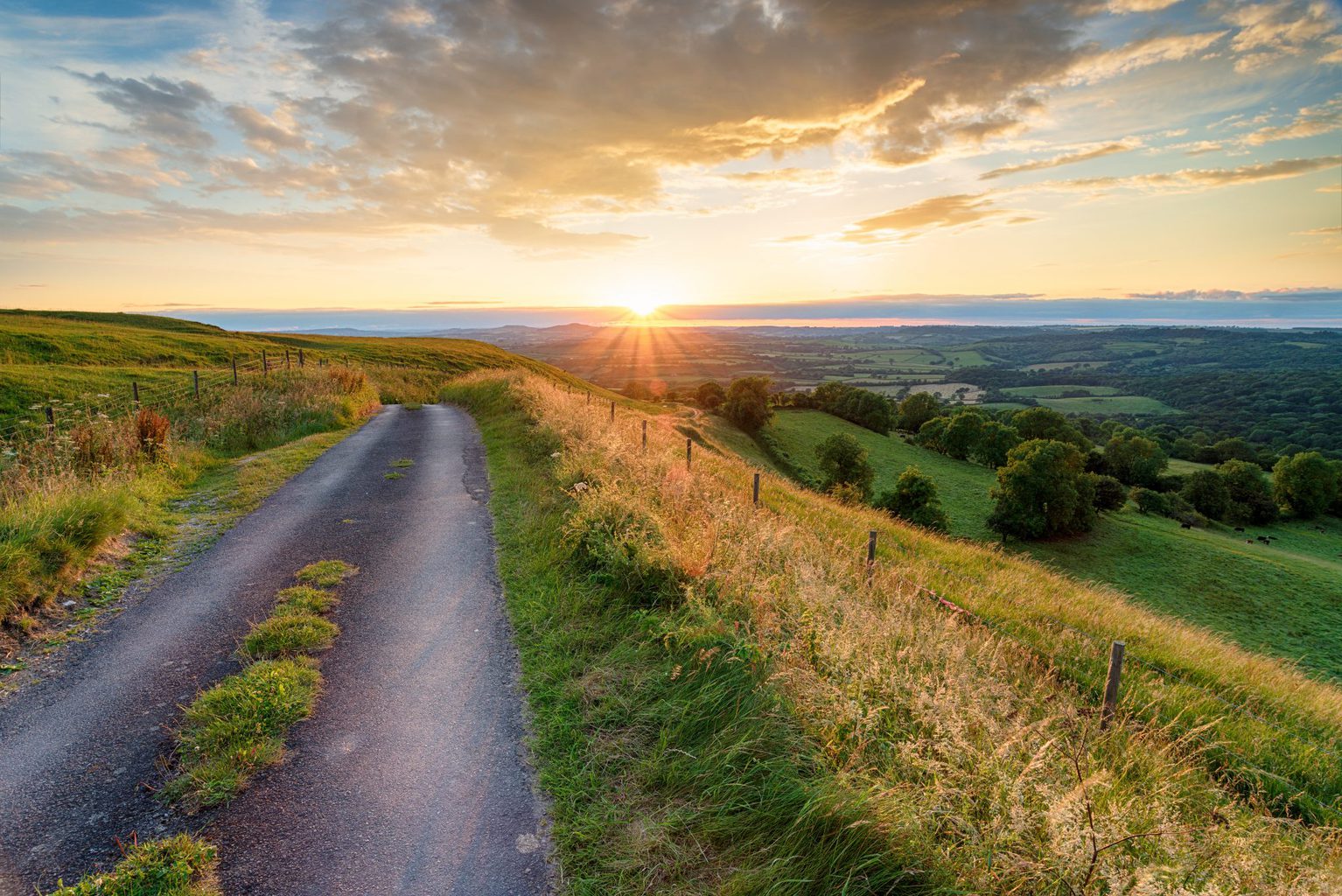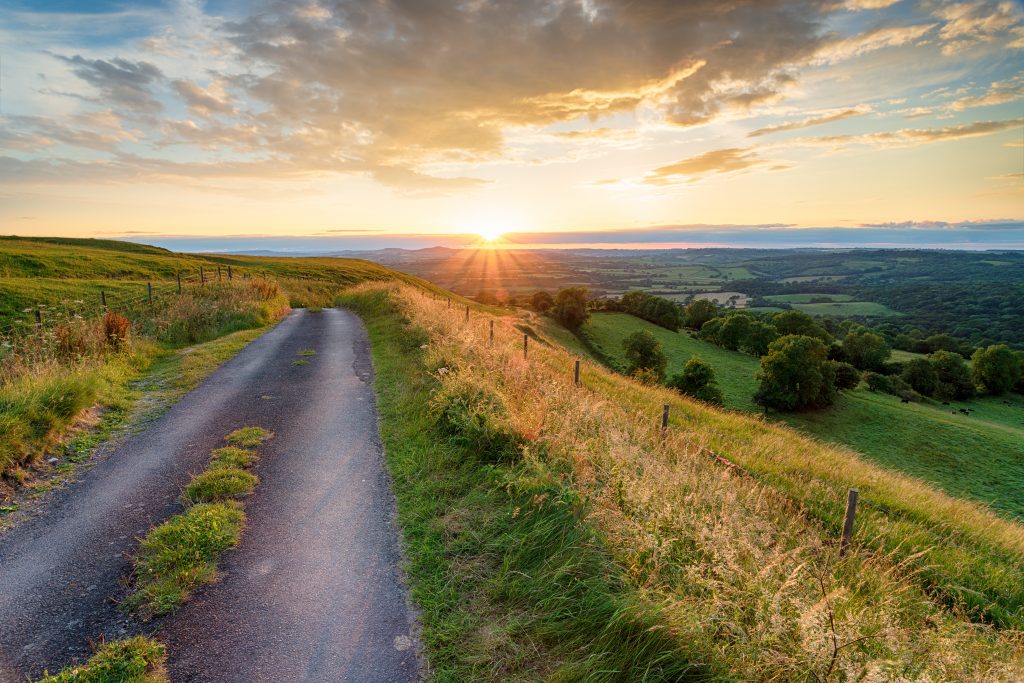 As mentioned a few times already, Dorchester is right at the heart of Thomas Hardy Country. The author used a fictionalised version of the county, which he renamed Wessex, as the setting for almost all his books. The Hardy Trail is a long walking route which connects many of the key locations that figured either in Hardy's life or in his fiction. Starting in Dorchester, the trail loops through various villages and towns, passing through the heaths, grassy vales, and idyllic countryside which filled Hardy's novels and poetry.
Hardy's Monument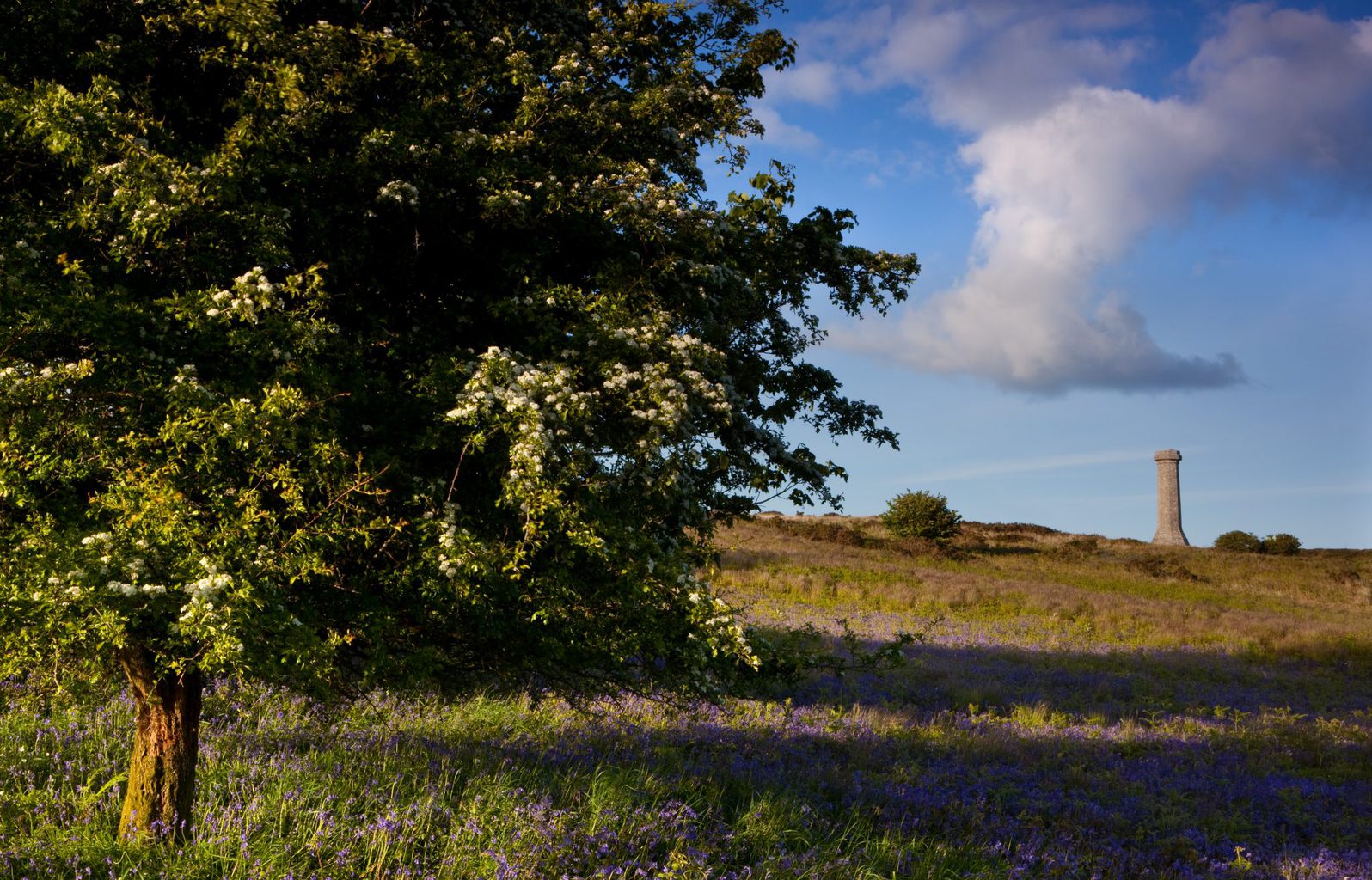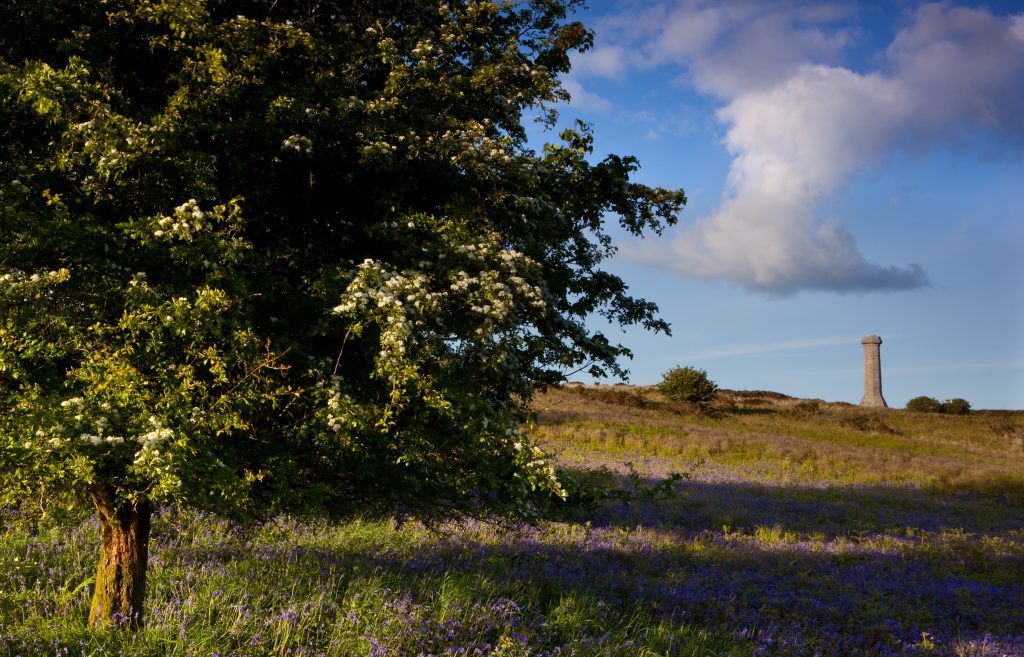 Now onto a different Thomas Hardy! This time it's Vice-Admiral Sir Thomas Hardy, a commander at the Battle of Trafalgar. The same Hardy from the famous last words of Admiral Nelson, who supposedly said "Kiss me Hardy" before dying.
The Hardy Monument, more often called Hardy's Monument, is a 72-foot-high monument on the summit of Black Down in Dorset.
It's run by the national trust and offers unbeatable views of the surrounding countryside. Although the tower is only open from Wednesdays to Sundays, the car park is open every day. So you can leave your car here while you head for a walk in the beautiful heathland.
READ MORE: 9-Mile Circular Walk from Hardy Monument to Littlebredy
Athelhampton House and Gardens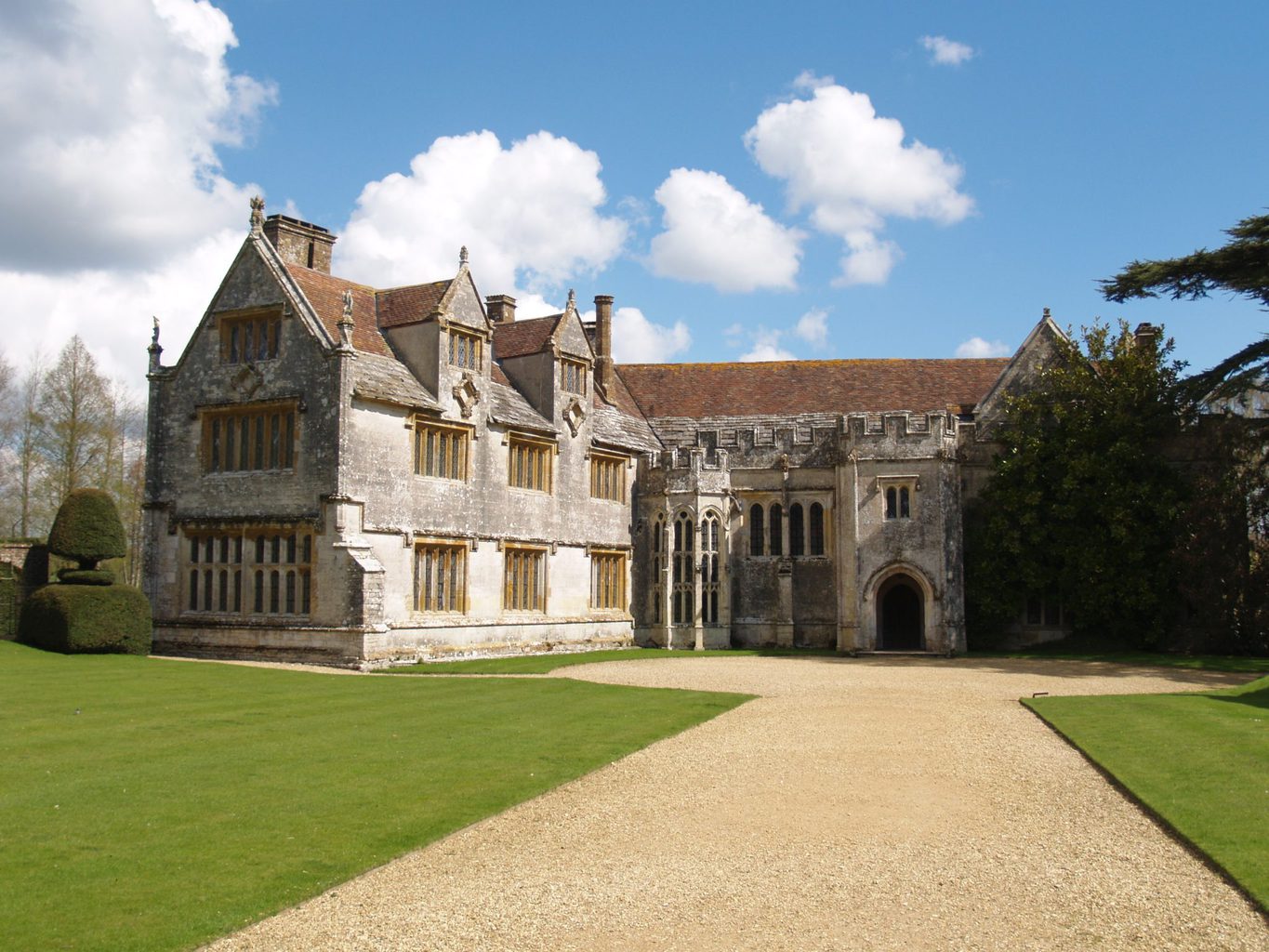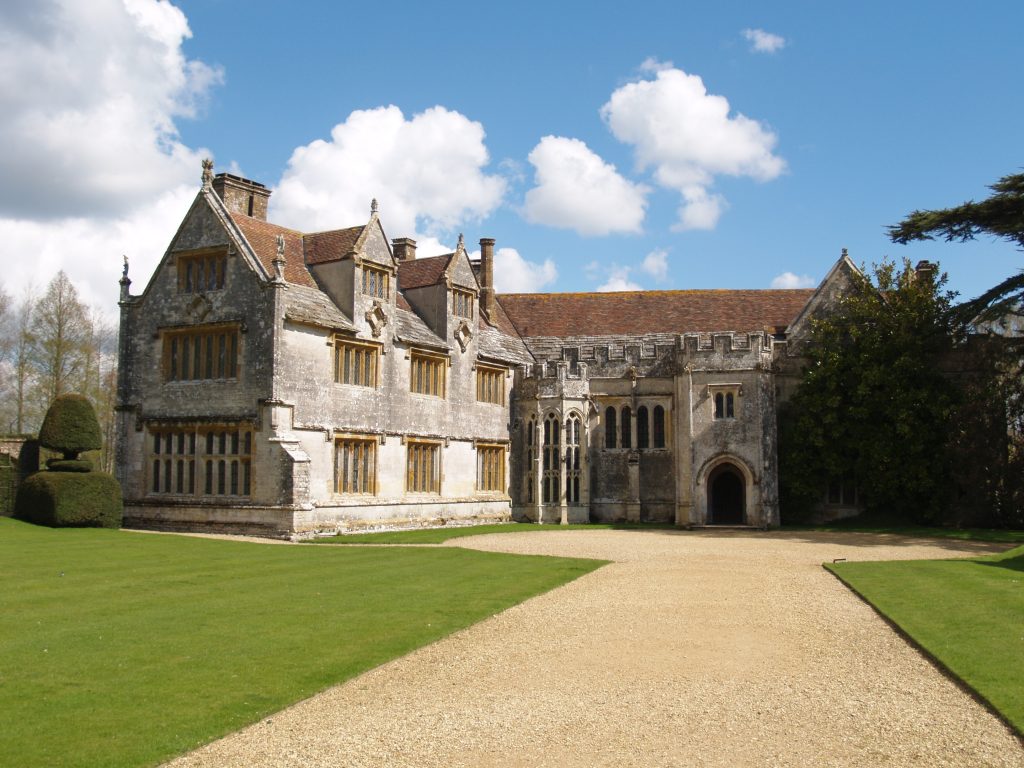 Not too far from Dorchester, Athelhampton House and Gardens is a popular day out in Dorset. One of the finest Tudor manors in England, the house was built in 1485 and boasts a long and interesting history. There are even several ghost stories!
Kingston Maurward Gardens and Animal Park
One of the best things to do near Dorchester has to be Kingston Maurward. The 16th-century manor house is now home to Kingston Maurward College, so is not generally open to the public. However, the stunning landscaped gardens of the surrounding estate are. The estate is also home to a lovely animal park. Families can meet farm animals and other critters, including pigs, goats, owls, and various birds. You'll also spot more exotic animals such as alpacas, rheas, and wallabies.
Tolpuddle Martyrs Museum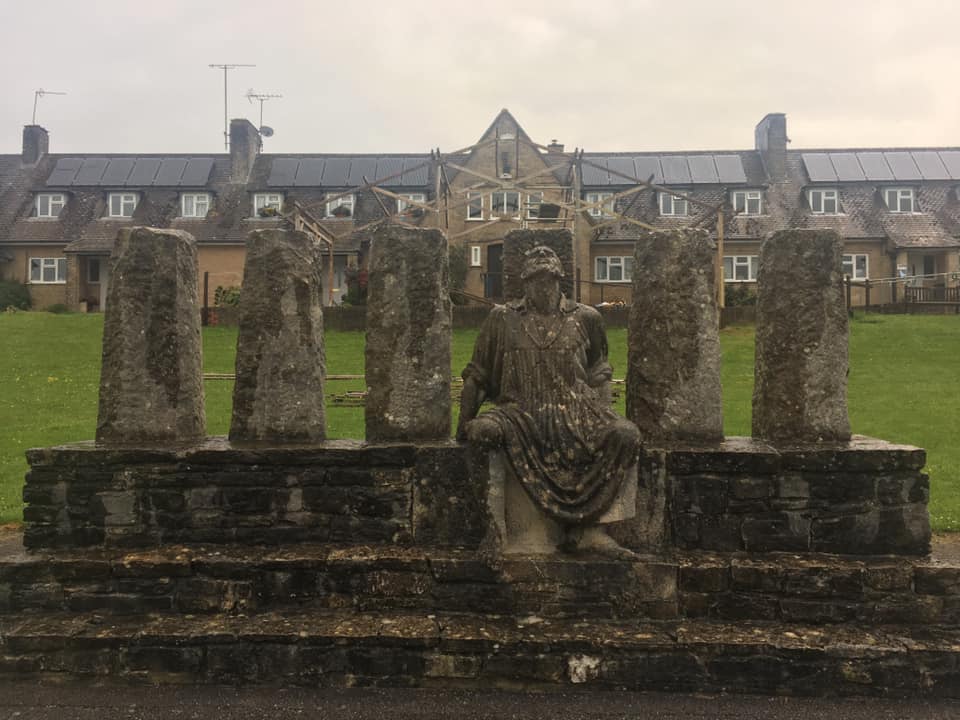 The Tolpuddle Martyrs were six local farmers from the nearby town of Tolpuddle. They formed a workers' union in 1834 in order to campaign against cutting wages. Because landowners wanted them silenced, the six men were arrested on a technicality and sentenced to seven years of transportation (exile in Australia). Today, they're celebrated for being among the first to stand up for workers' rights.
In Tolpuddle, you can learn more about their history, as well as the cause they fought for. A monument was erected in their honour in 1934, while a sculpture was created for the village in 2001. The Tolpuddle Martyrs Museum is a small museum but tells the whole story very well. The village also hosts an annual festival in the Martyrs' honour.
Thorncombe Woods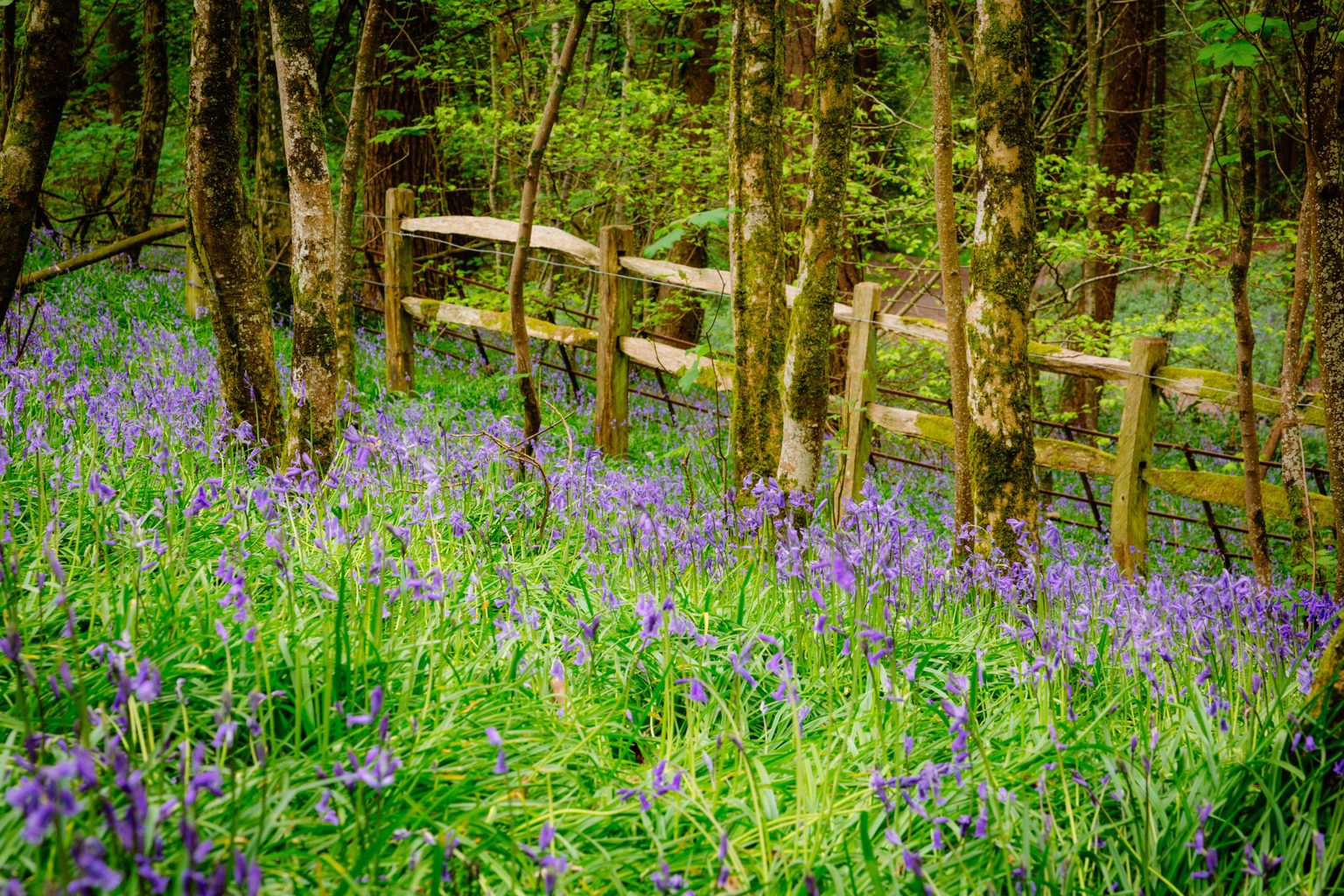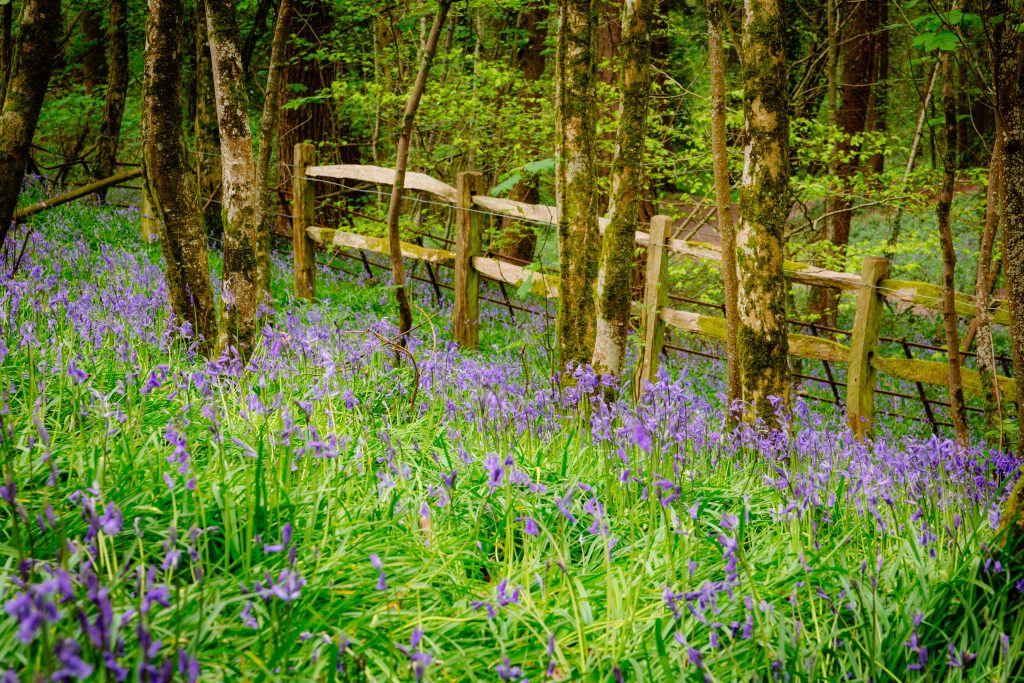 Thorncombe Woods is a brilliant spot for walking in Dorchester. The site is a 26-hectare nature reserve made up of both woodland and heath.
The woods are just behind Hardy's Cottage, so fans can expect to see some familiar landscapes. Among them is Rushy Pond – which is also home to an abundance of local wildlife. This stunning woodland is also one of the best bluebell woods in Dorset during springtime.
Sculpture by the Lakes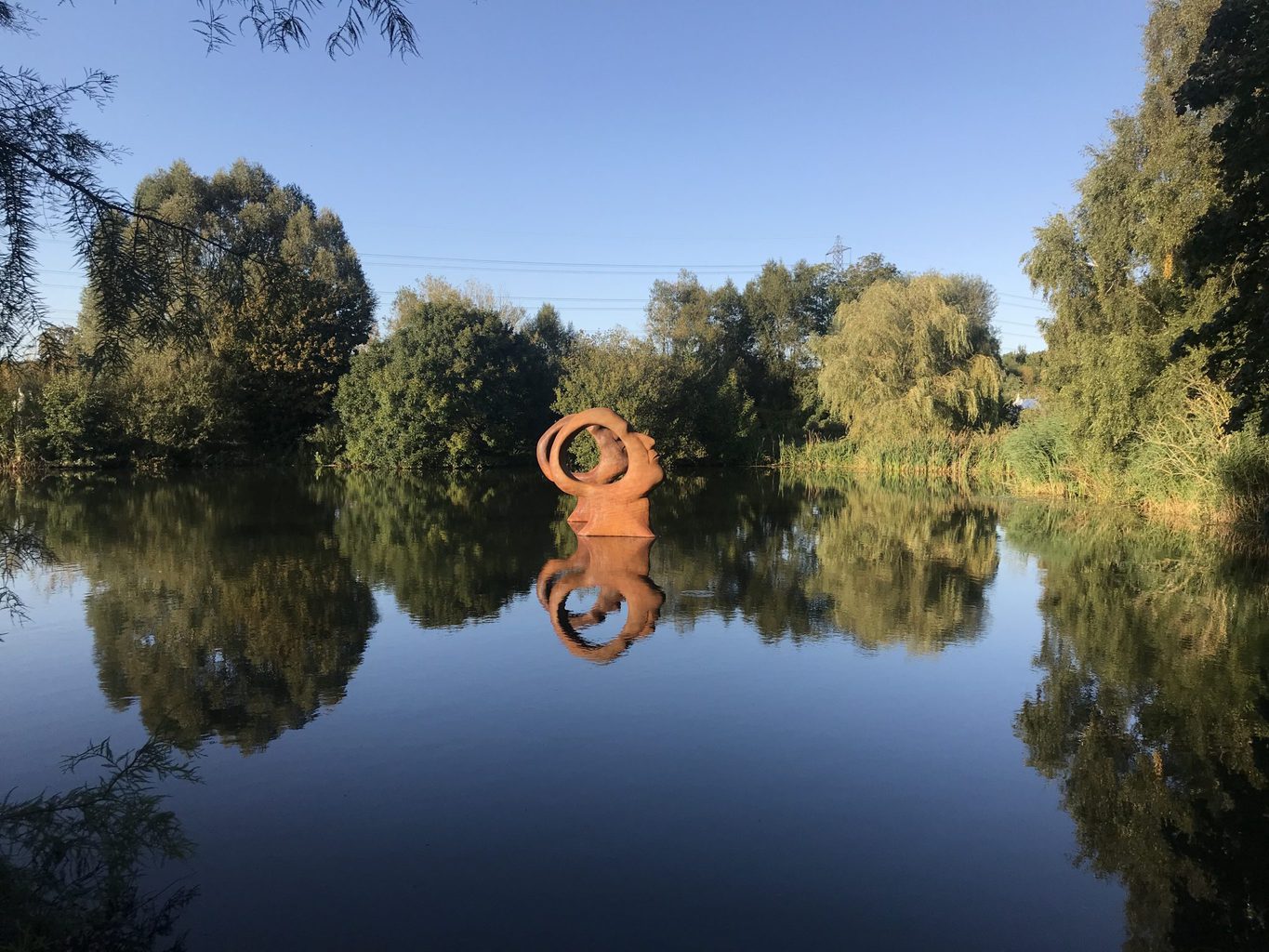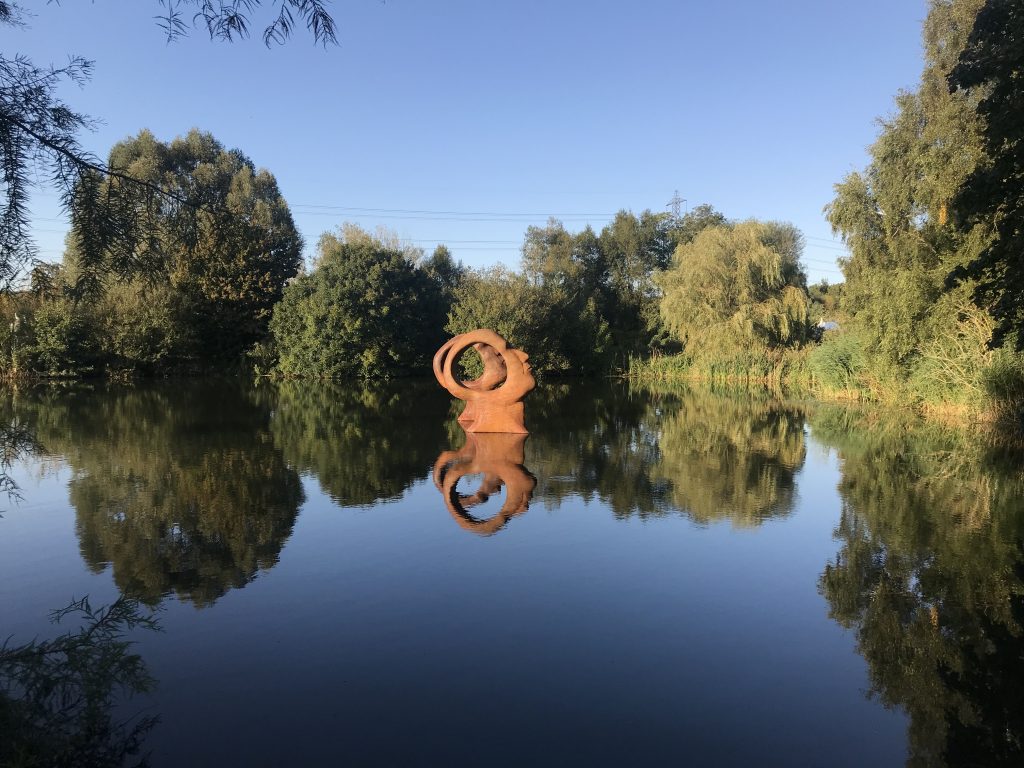 Nestled in 26 acres of Dorset's stunning countryside lies Sculpture by the Lakes, a sculpture park on the shores of the Pallington Lakes. The park was created by renowned sculptor Simon Gudgeon along with his wife, Monique. As well as an impressive collection of sculptures dotted throughout the beautiful landscapes, the park has three gallery spaces. They also run regular events, from talks and workshops to an annual wellness festival.
Have an Adventure at Insight Activities
The Dorset countryside around Dorchester is the perfect place for an adventure – so why not get outdoors and try something new? At Insight Activities, you can try your hand at a range of "woodland weaponry", such as archery, crossbows, and axe-throwing. Whether you fancy yourself as a medieval night or a modern-day Rambo, this is the perfect place to try your skill!
Dorchester Festivals and Dates for Your Diary
Dorchester Walking Festival – 13th to 21st May 2023. During National Walking Month, Dorchester is hosting its first walking festival, with a great range of walks – many of which are free.
Thomas Hardy Victorian Fair – 4th June 2023, High West Street and High East Street. Step back in time and experience Thomas Hardy's Casterbridge when Dorchester remembers its Victorian past and celebrates the life and times of the famous writer.
Tolpuddle Martyrs' Festival – 14th-16th July 2023, Tolpuddle. A celebration of the Martyrs with various events, including a procession.
Dorchester Cider Festival – 19th August 2023, Borough Gardens.
Great Dorset Steam Fair – 22nd-24th August 2024 (postponed for 2023), Tarrant Hinton.
Dorset County Show – 2nd-3rd September 2023, Agriculture House. An agricultural country fair with a huge range of entertainment and food.
Wellbeing by the Lakes – 7th-10th September 2023, Sculpture by the Lakes park. A 3-day festival focusing on mindfulness and wellness, with art, talks, meditation, yoga, and other healing therapies.
Dorchester Literary Festival – 14th-21st October 2023, various locations. A mixture of events, including various talks and discussions by leading authors.
Dorset Knob Throwing & Food Festival – May 2024 (held every two years), Kingston Maurward. Bi-annual food festival based around the tradition of throwing Moore's Knob Biscuits.
Read More
9 of the Best Walks in Dorchester
Know any more fun things to do in Dorchester and nearby? Scroll down to share your tips in the comments!