Some posts on this site contain affiliate links. If you book or buy something through these links, I earn a small commission (at no extra cost to you). Take a look at my privacy policy for more information.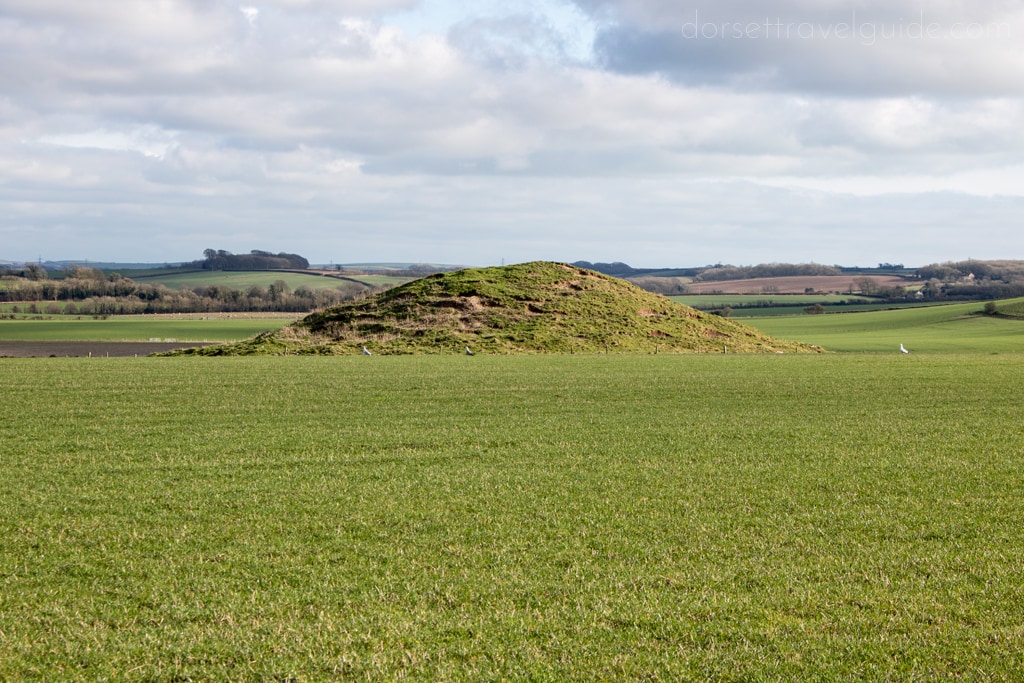 If you're looking for some fantastic walks in Dorchester and the nearby countryside, you've come to the right place!
This is a collection of walks around Dorset's historic county town – and beyond. From short loops around the charming town centre, exploring historic sites and hidden gems, to longer jaunts into the surrounding countryside.
I live in Dorchester and have done all the walks on this list myself (or parts of them). In fact, many of the route guides that I've linked to were written by me! And I'll keep adding to the list every time I test out a fab new local walk, so hopefully, this will continue to be a great resource for both visitors and locals.
Visit neolithic earthworks and Ancient Roman ruins. Spot wildlife in the chalk downlands around the River Frome, or pay a visit to the places that inspired British novelist Thomas Hardy.
Whatever you're looking for, there's sure to be a Dorchester walk for you on the following list. Enjoy…
9 Walks in and Near Dorchester
Dorchester Historic Town Walk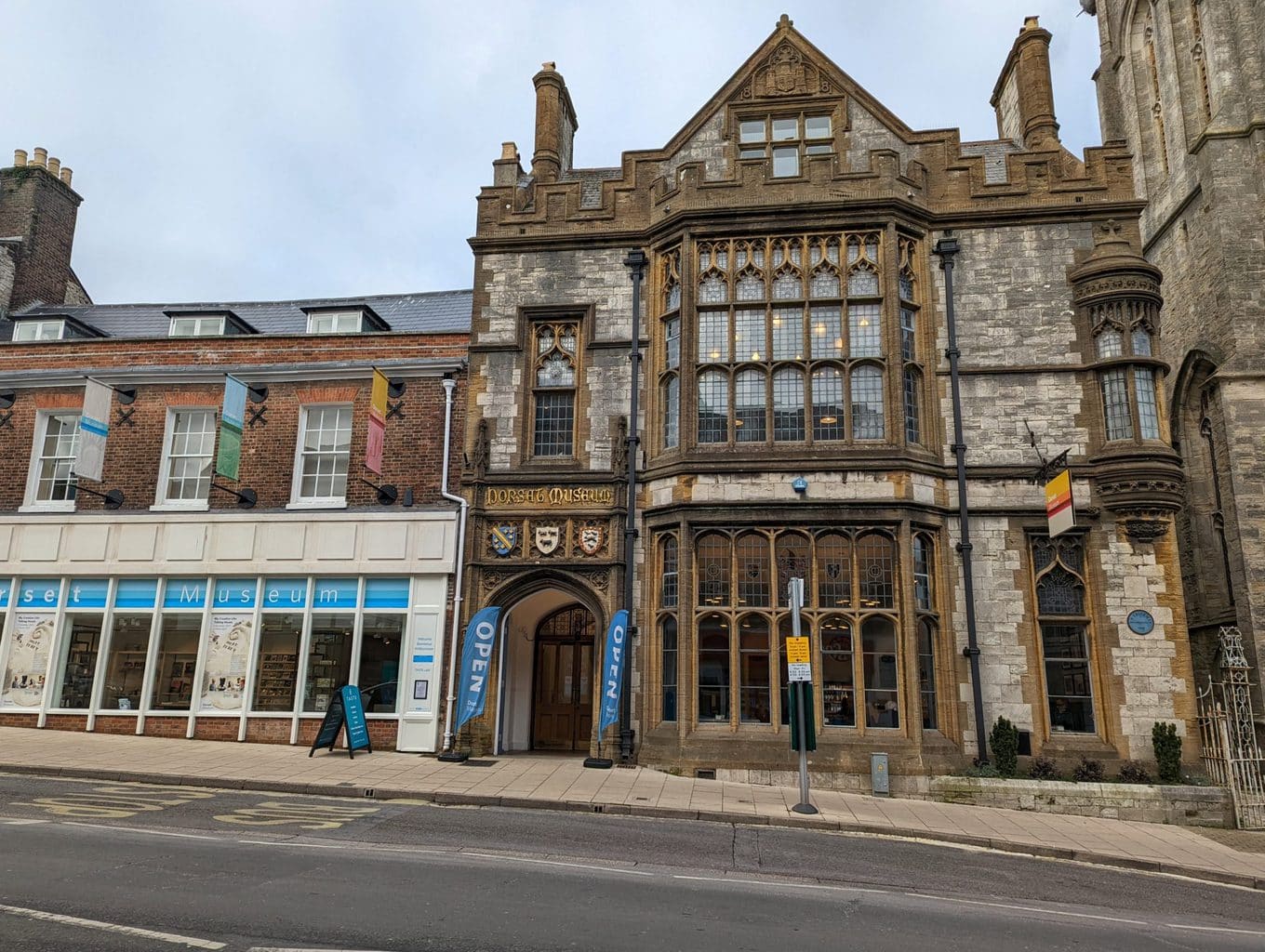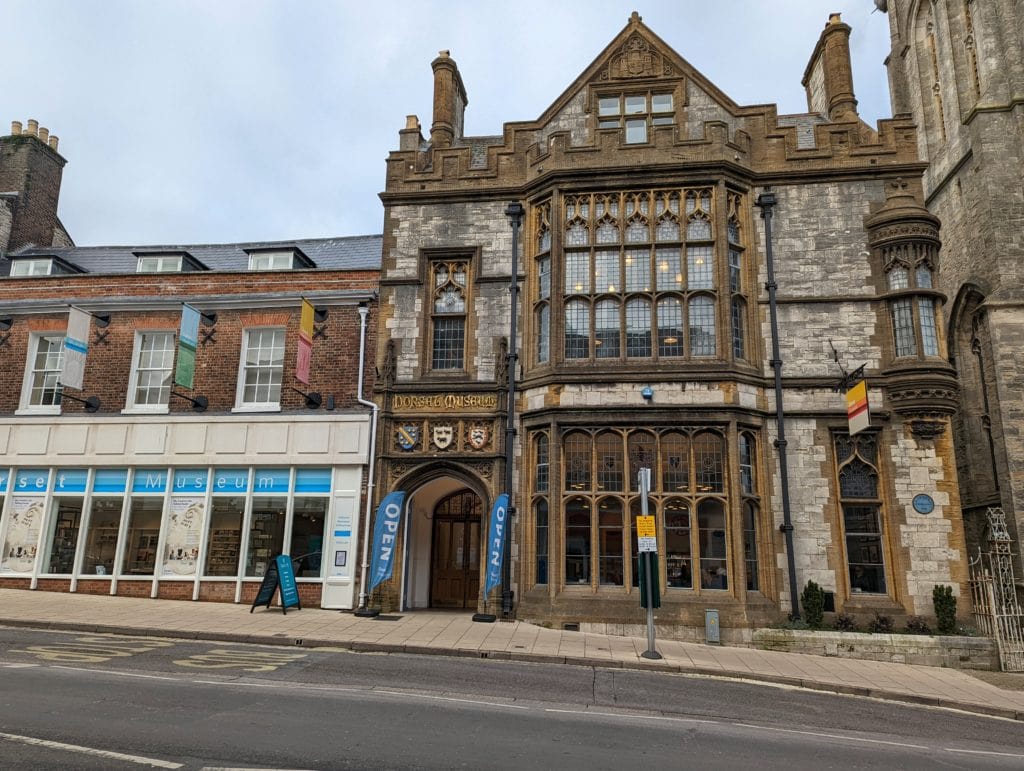 This short circular walk around Dorchester town centre takes around 40 minutes to an hour to complete. Explore the County Town and delve into its fascinating history – and discover some hidden gems and cute independent shops as you go!
Visit a Neolithic Henge right in the town centre, follow the route of the Ancient Roman town walls, meander through the beautiful Borough Gardens, and pass some of the most historic buildings on the High Street.
For a longer walk, combine this one with the Dorchester River Trail below to create a two-hour figure-8 circular.
Dorchester River Walk (aka Ratty's Trail)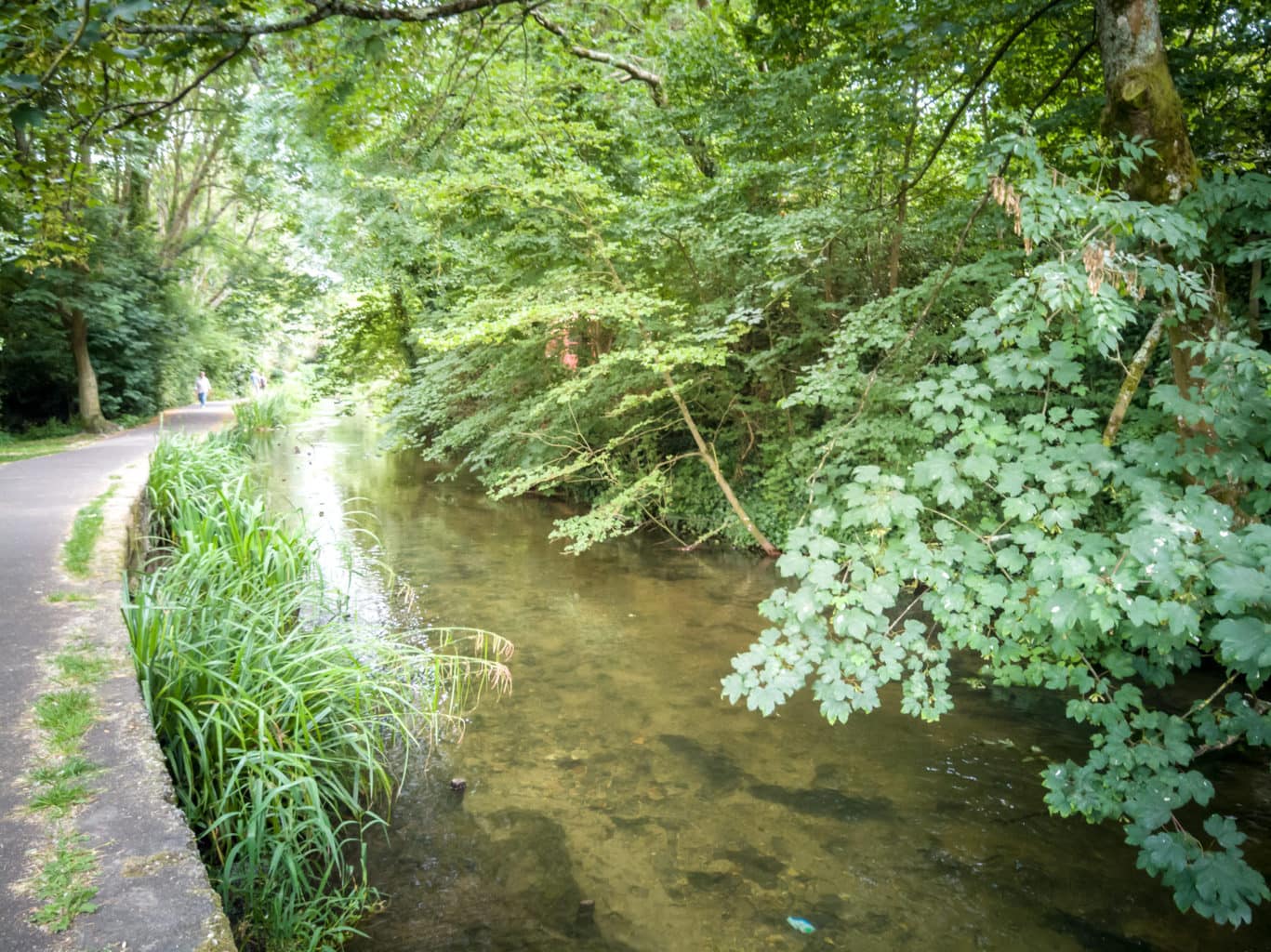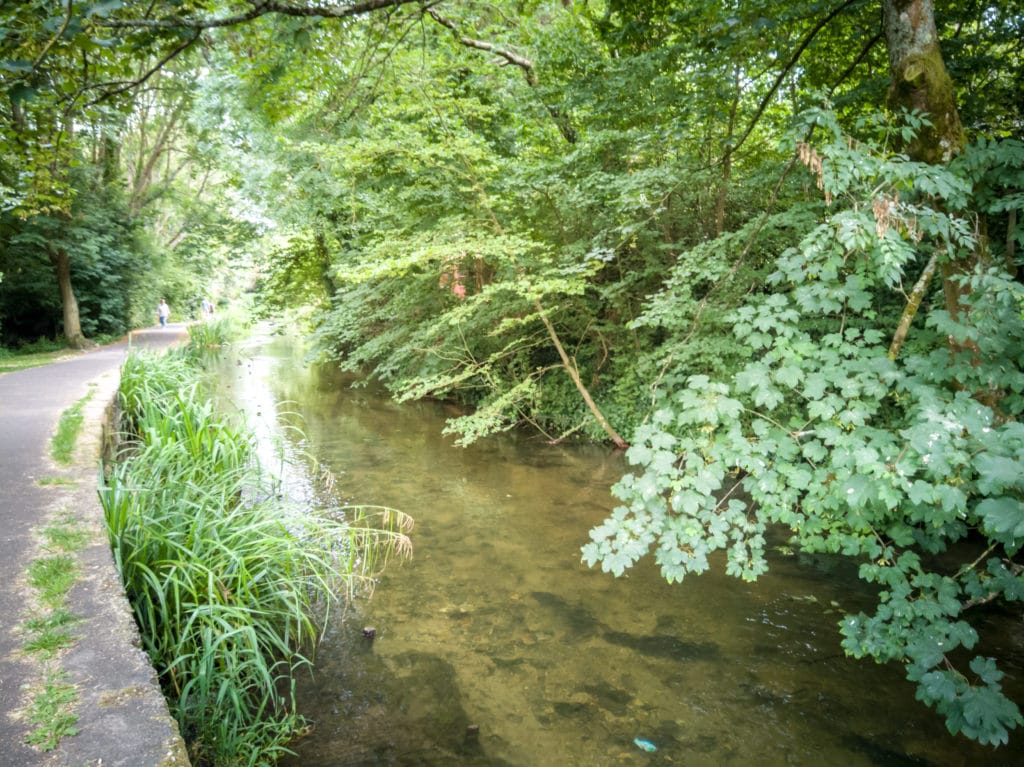 This short circular walk along the River Frome* in Dorchester takes you from town to countryside and back in around one hour. From the historic town centre, you can follow the river out into the picturesque Frome Valley. Keep an eye out for birds and wildlife, including water voles and kingfishers, which can often be spotted along this part of the river.
You'll also have a chance to explore the Roman Town House behind the Dorset County Council offices. Dating from the 3rd and 4th century AD, it's the only fully exposed example of a Roman Town House in Britain.
*Despite the spelling, Frome is pronounced Froom, to rhyme with broom.
Poundbury/Dorchester to Maiden Castle Walk
A lovely circular walk through the countryside on the outskirts of Dorchester to reach the enormous Iron Age hillfort, Maiden Castle – for some brilliant views of the town and the South Winterborne Valley
This 5-mile (8km) route starts in the heart of Poundbury, an experimental urban village dreamt up by Prince Charles and built on Duchy of Cornwall land. You'll quickly leave the houses behind, though, to cross picturesque farmland and pass Bronze Age barrow cemeteries on your way to Maiden Castle, one of the largest iron age hillforts in Europe.
Hardy's Cottage and Thorncombe Woods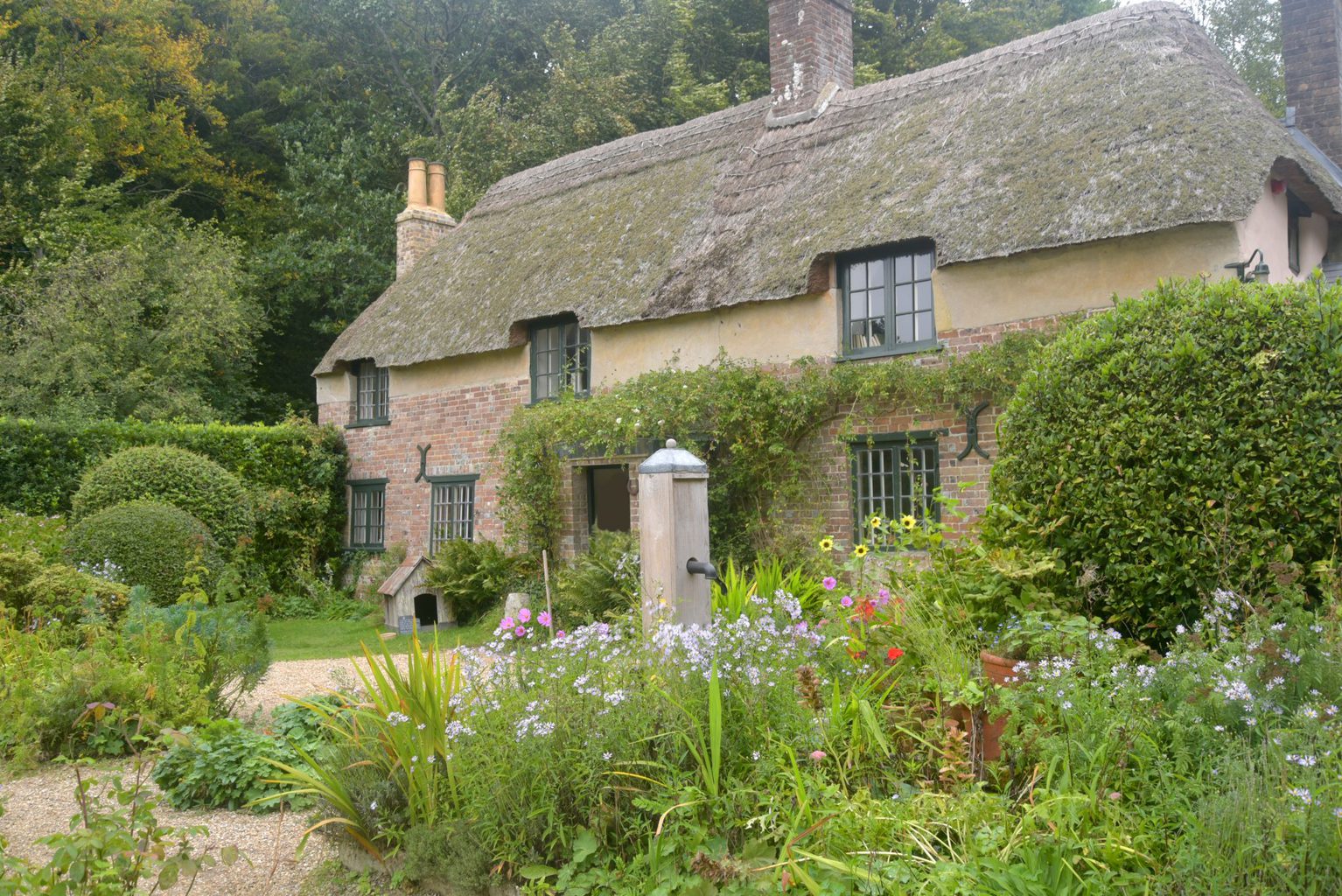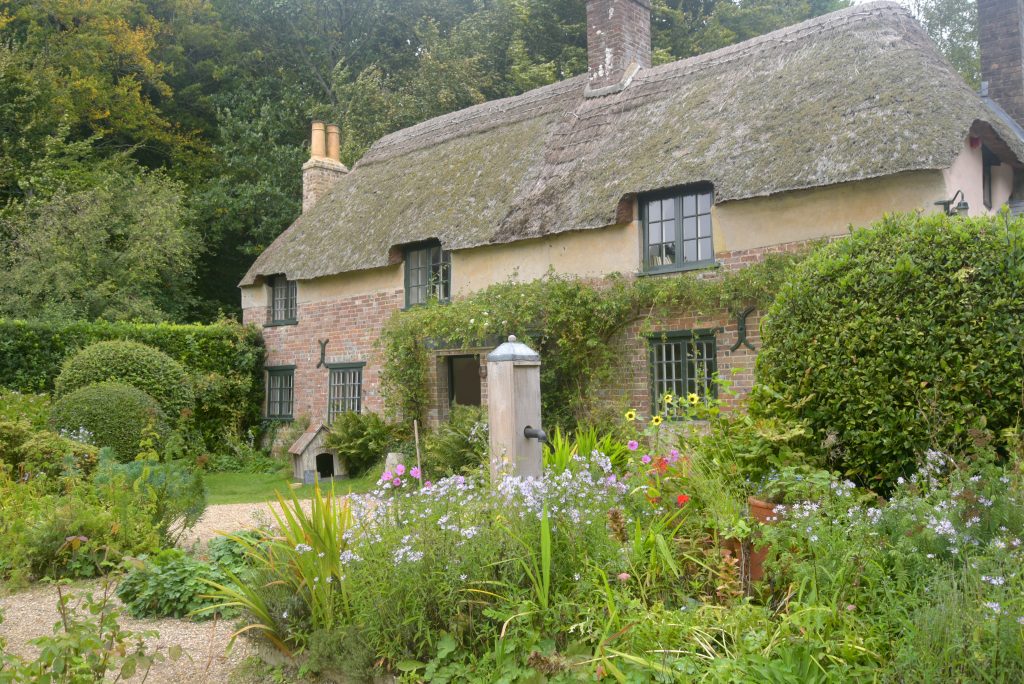 One of Dorchester's most famous connections is as the birthplace and home town of British writer Thomas Hardy, the man behind stories like Tess of the d'Urbervilles and Far from the Madding Crowd. Almost all of his works were set within a fictionalised version of Dorset and southwest England. For example, Dorchester became Casterbridge in The Mayor of Casterbridge.
The cottage where Hardy was born, just outside the village of Higher Brockhampton (which he called Mellstock in his novels) is still standing today. It's managed by the National Trust and is well worth a visit for anyone interested in learning more about the author's life.
The woodlands behind the cottage are also a beautiful place for a walk. There are several trails you can take, some of which pass by the attractive thatched roof cottage
Kingston Maurward to Hardy's Cottage
This pleasant stroll through the countryside near Dorchester is one of two "Walkabout" routes that start at Kingston Maurward. Now a college, Kingston Maurward is a historic country estate set within extensive grounds and gardens.
The house, which dates from 1720, was the inspiration for Knapwater House in Hardy's Desperate Remedies. This walking route takes you past several landmarks relating to Thomas Hardy, as well as some picturesque countryside on the way to Hardy's Cottage and Thorncombe Woods.
READ MORE: Dorset Stately Homes to Visit
Hardy Monument Walk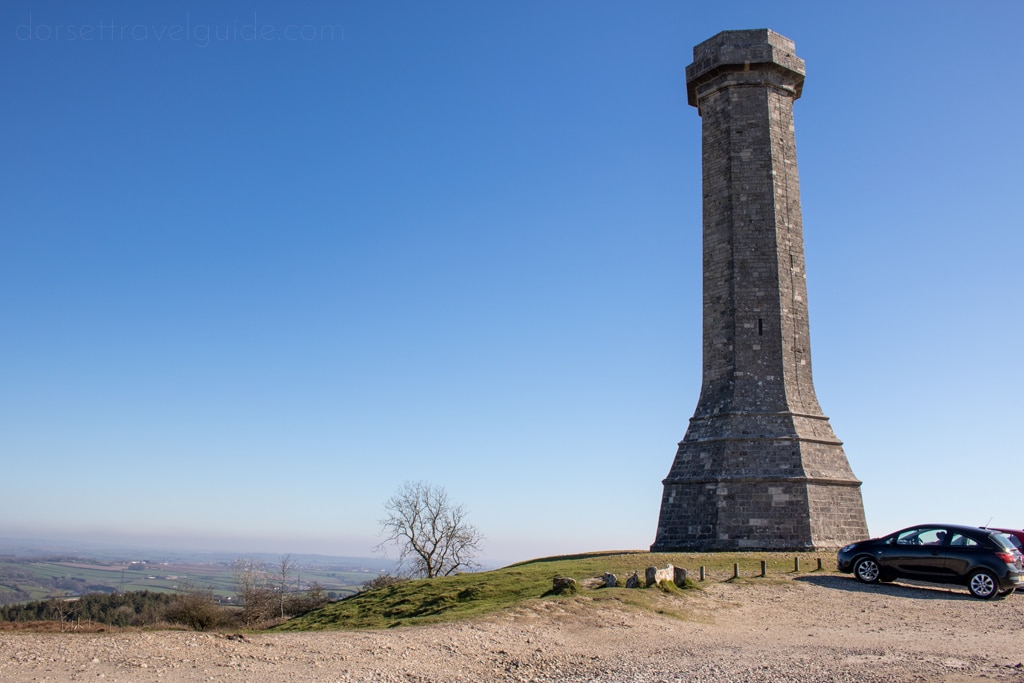 Now for a different Thomas Hardy! Just southwest of Dorchester, on the summit of Black Down, stands a 72-foot-high tower-like monument.
It was built in 1844 in memory of Vice-Admiral Sir Thomas Hardy, Admiral Nelson's flag captain at the Battle of Trafalgar – and the man mentioned in Nelson's famous last words, "kiss me, Hardy."
There are many lovely walks around the Monument and Black Down, offering superb views of both Dorchester and the coast. Click here for some fab routes.
Hardy Monument to Littlebredy
This is a longer circular walk from the Hardy Monument that takes you through some of the prettiest countryside near Dorchester to reach the picturesque village of Littlebredy.
Along the way, you can see some of the numerous stone circles and earthworks that dot this area. Soak up the sweeping views down to the Jurassic Coast and Abbotsbury, before winding through idyllic farmland to reach the village of Littlebredy – where you can visit one of the only waterfalls in Dorset! 
Dorchester to Weymouth Walk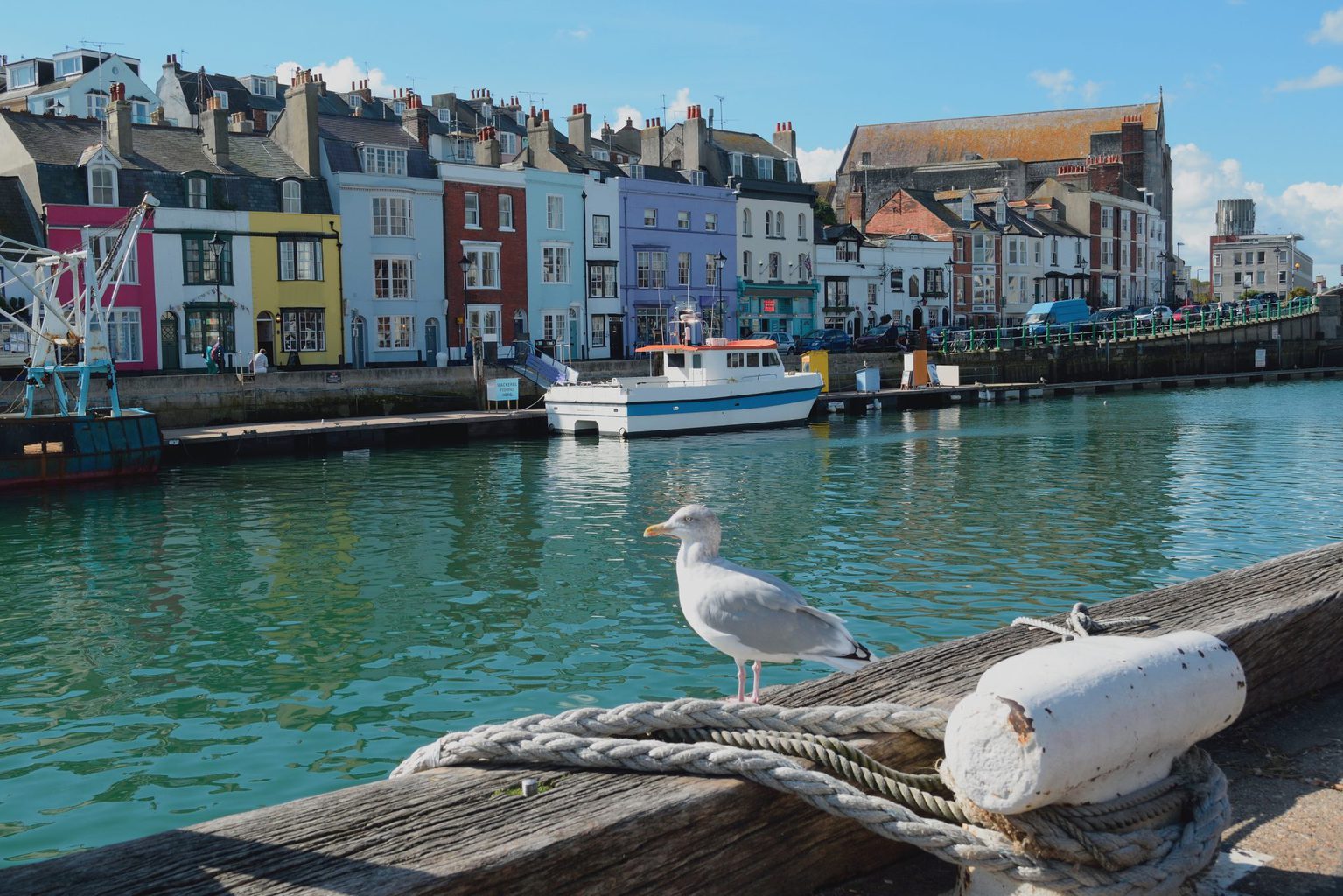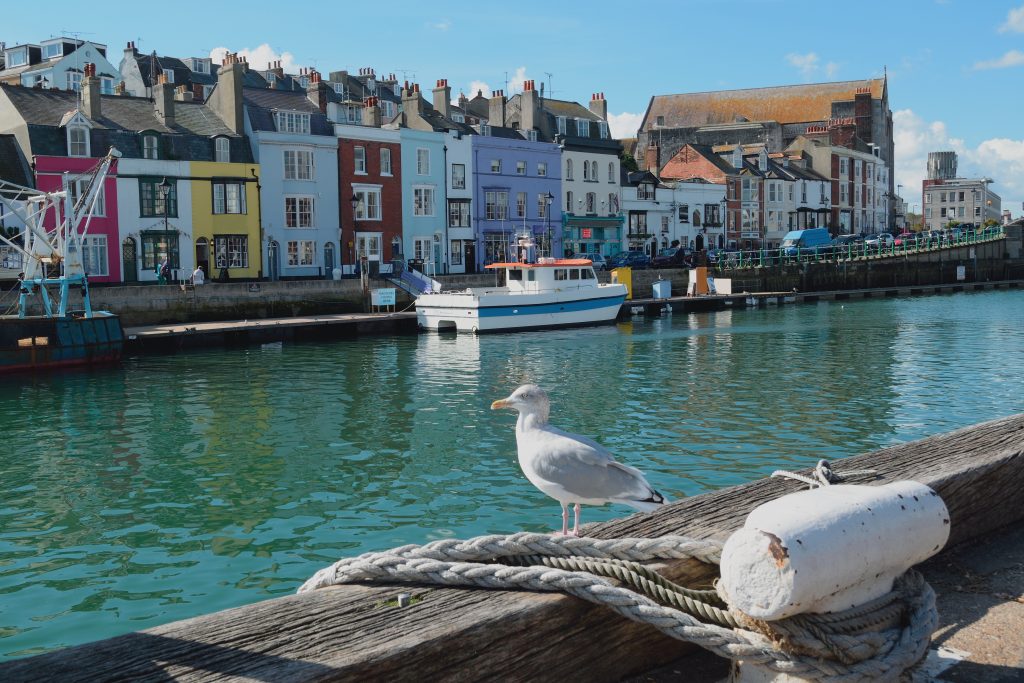 For a bit more of a challenge, walk the 8.8-mile linear route from Dorchester to Weymouth. If you don't fancy making the trip both ways, you can easily take a bus or taxi back to Dorchester.
The walk from Dorchester down to the seaside takes you through peaceful countryside and farmland. You'll head into Weymouth through Preston and into Bowleze Cove, so you'll get a fabulous view of Weymouth Bay as you walk over the top of Bowleze Hill. Finish on the harbourside in Weymouth for some fish and chips, or a well-earned pint outside one of the many pubs there.
Frome Valley Trail from Evershot to Dorchester
Distance: 16.1 miles (plans to extend it to 43.5 miles)
Start: Evershot
Route Guide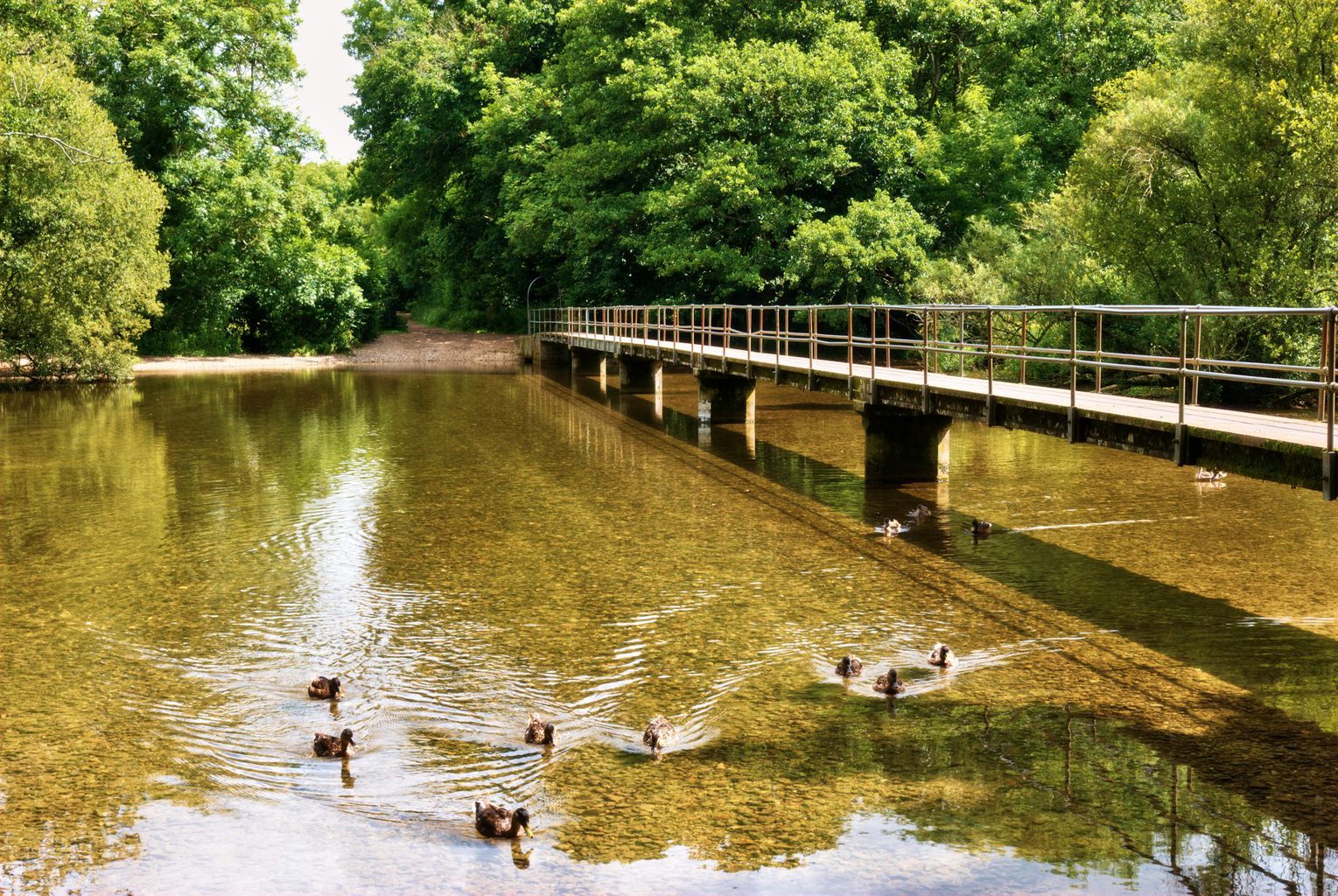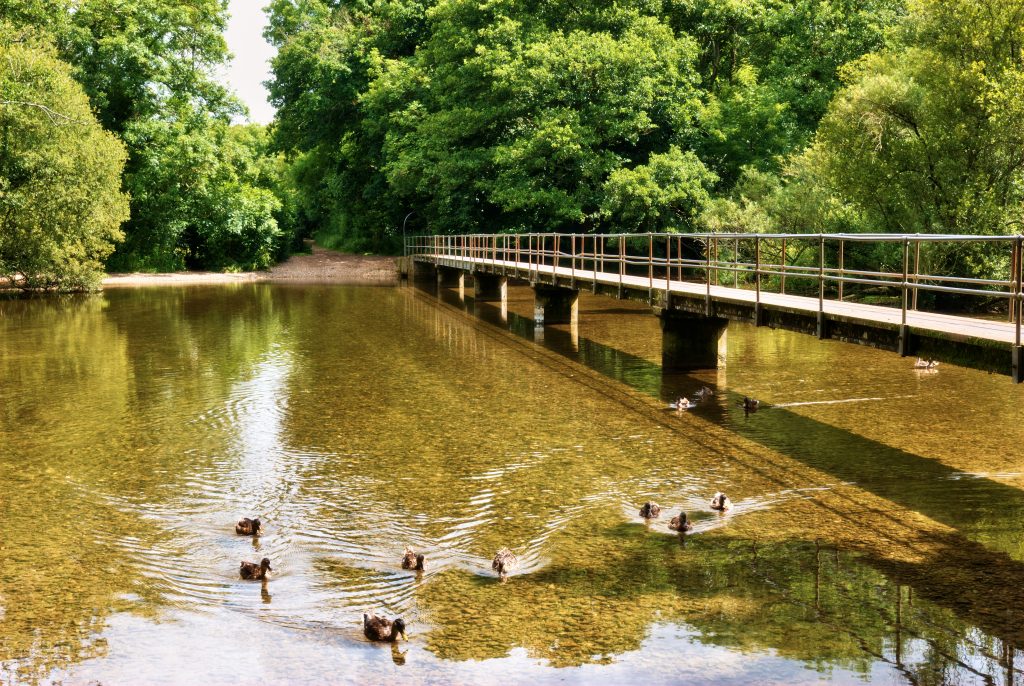 The Frome Valley Trail is a relatively new long-distance river walk in Dorset. Currently, it follows the River Frome from its source in the village of Evershot as far as Dorchester. But there are plans to extend the route to follow the river all the way to where it flows into Poole Harbour.
Follow the Arrowhead trailmarkers on this lovely walk through the beautiful chalk downlands and water meadows of the Frome Valley. Spot wildlife and birds, from brown trout in the river to bright yellow marsh marigold flowers -and, if you're lucky, the bright blue flash of a kingfisher.
At 16 miles, this stage of the Frome Valley Trail from Evershot to Dorchester can easily be done as a day hike. However, there is no direct bus service running from Dorchester to Evershot so you may need two cars, or to take a taxi, if you don't want to walk back again!
Read More
15 of the Best Coastal Walks in Dorset
How many of these walks in Dorchester have you done? Scroll down and leave a comment to let me know – or to recommend a fab local walk of your own.