Some posts on this site contain affiliate links. If you book or buy something through these links, I earn a small commission (at no extra cost to you). Take a look at my privacy policy for more information.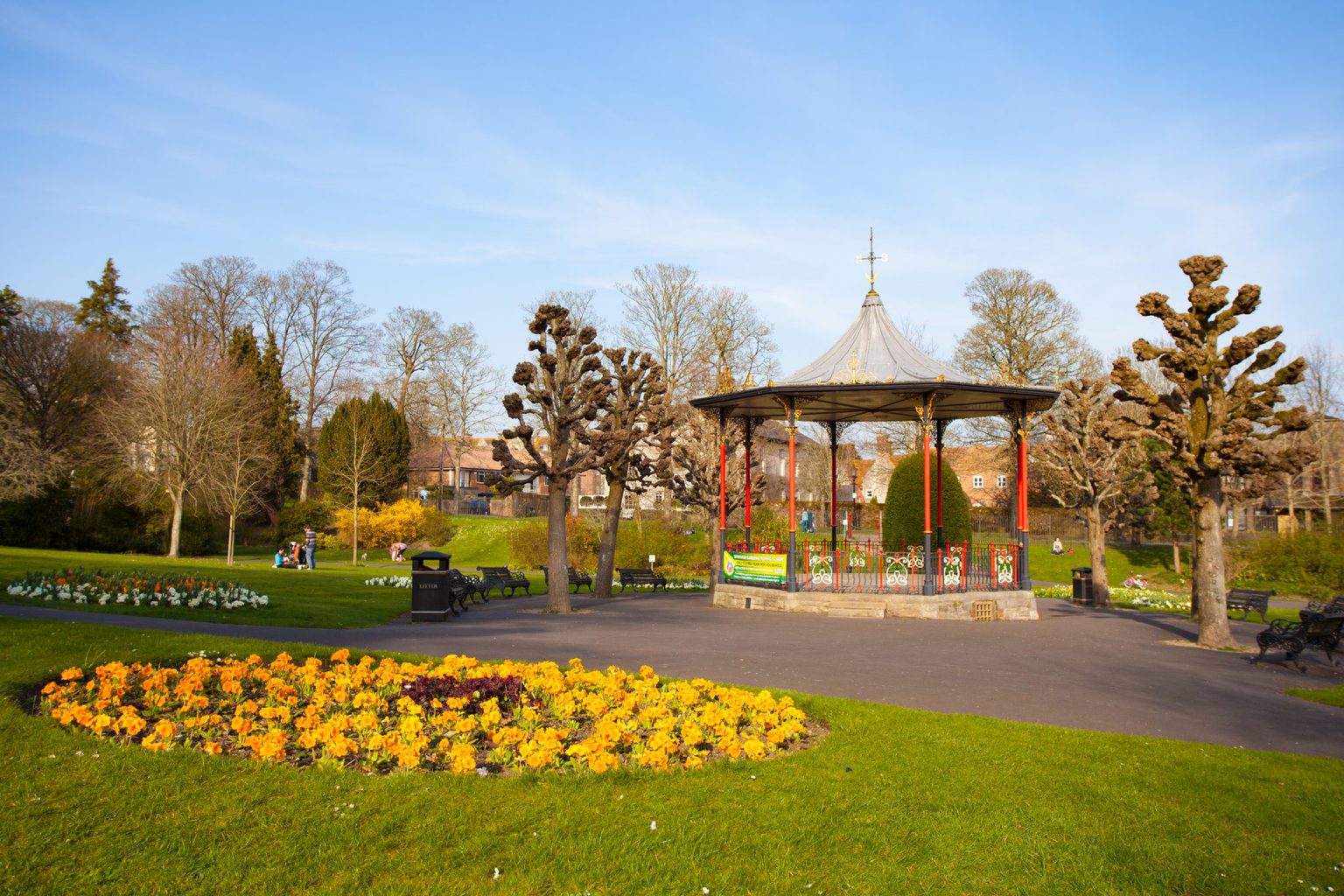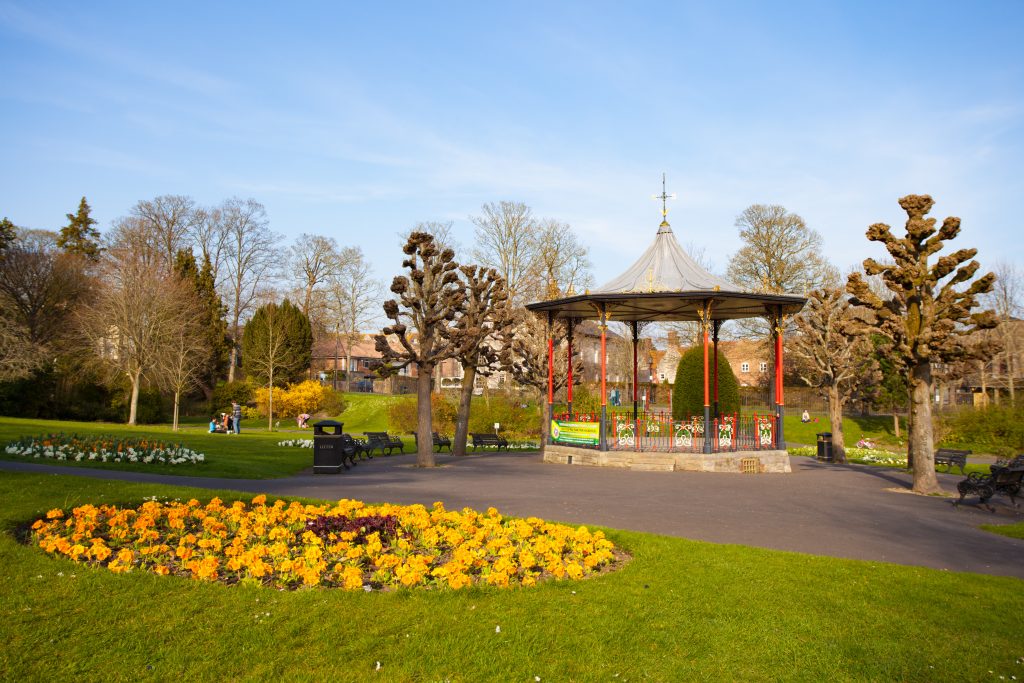 Get to know Dorchester with this short circular walk around the town centre, passing some of the town's most historic sites along the way.
Explore a Neolithic Henge, walk the Ancient Roman walls, and pass some of the most historic buildings on the High Street. Visit independent shops, discover hidden gems, and enjoy the beautiful Borough Gardens.
History aside, this is a great walk for any visitor to Dorchester. It's a short loop around the town centre and the picturesque East High Street, perfect for getting your bearings if you're new to the town, and taking in some of the top sights along the way.
If you want a longer walk around Dorchester, you can combine this route with my Frome Valley river walk to create a roughly 7km figure-8 loop which would take about 2 hours (or less) to complete).
Short Historic Background
For some background before you start this historic Dorchester walk, I recommend reading this short article about the town's history. Otherwise, scroll down for the map and route guide.
Originally founded in AD 43 by the Romans as Durnovaria, Dorchester has a long and fascinating history as Dorset's county town. It was also the home of famed British writer Thomas Hardy, who modelled his fictional town of Casterbridge on Dorchester and captured it brilliantly in The Mayor of Casterbridge.
"Casterbridge announced old Rome in every street, alley and precinct. It looked Roman, bespoke the art of Rome, concealed the dead men of Rome."

Thomas Hardy, The Mayor of Casterbridge
Dorchester Town Walk: Details and Map
Distance: 3km / 1.8 miles
Time: 40 minutes – 1 hour
Difficulty: Easy
Accessibility: No steps or stiles.
Terrain: Paved paths and pavement, as well as a grass field (avoidable).
Parking: Paid parking at Top O' Town Carpark (DT1 1XT) – from £2.60 for 3 hours in the long stay section.
Facilities: There are public toilets at Top O' Town Carpark. Also at Trinity Street Carpark near the High Street and in Borough Gardens. Plenty of shops and eateries along the way.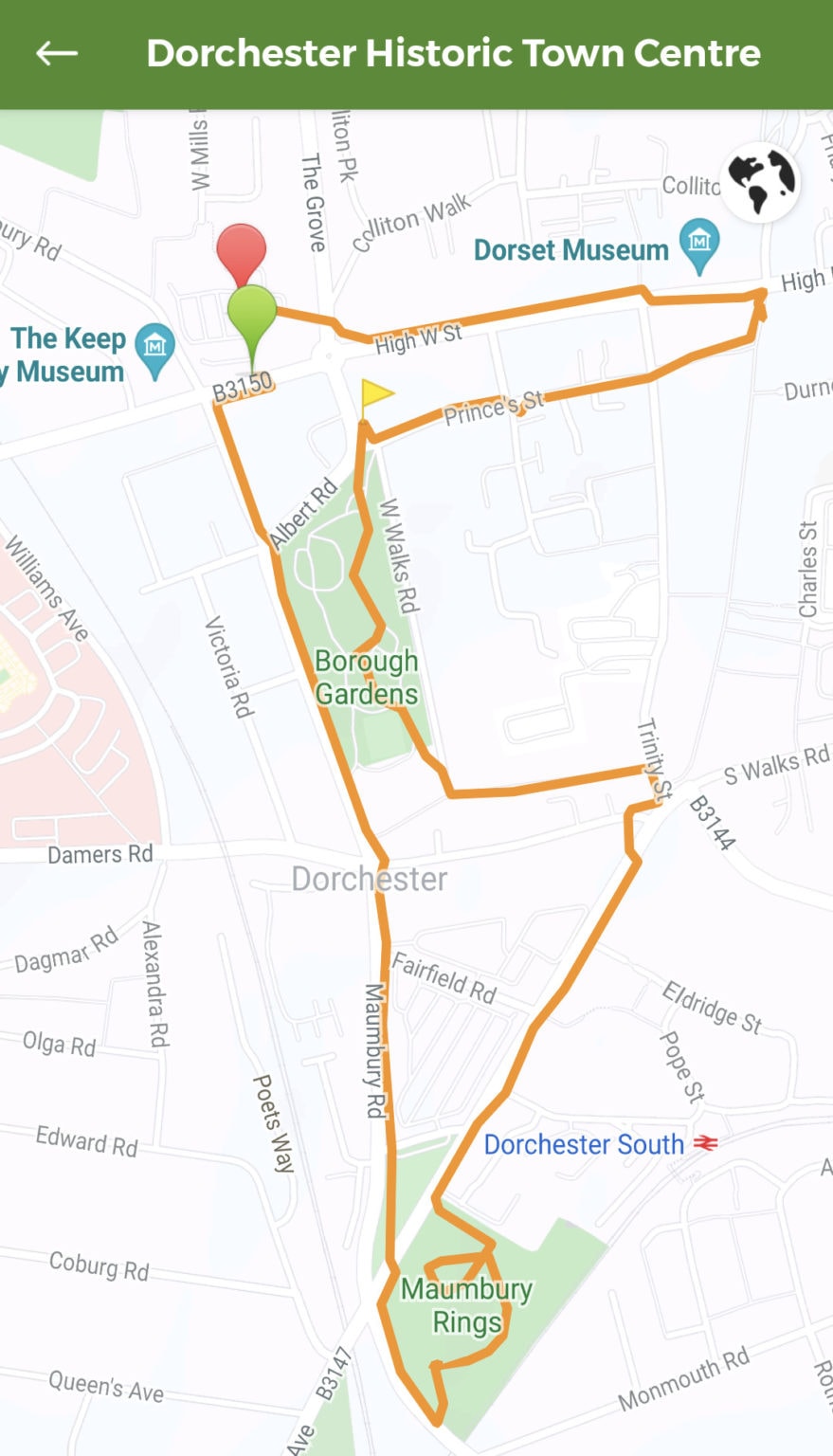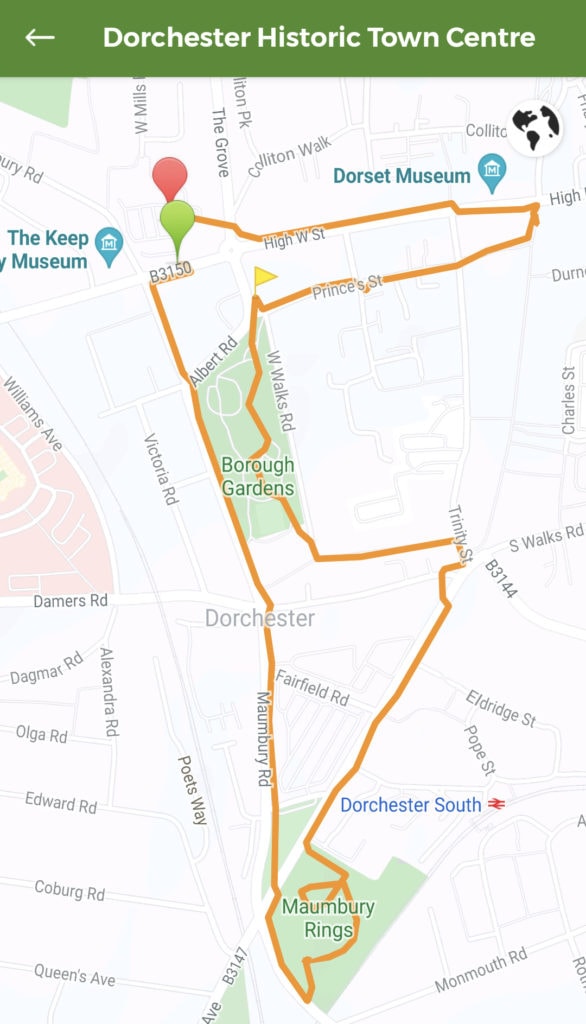 To make following this walk easier, feel free to use my GPS trail route on Wikiloc. It's a free app where people can share hiking routes! You'll probably still find my instructions below helpful, though
Dorchester Town Circular Walk Route
Step One – Maumbury Rings
Start this walk from Top O' Town Carpark, which is next door to The Keep Museum. This impressive fort-like structure was built as a barracks in 1880. If you have time, a visit to the museum provides a fascinating look at the military history of the area – and the chance to explore this historic building!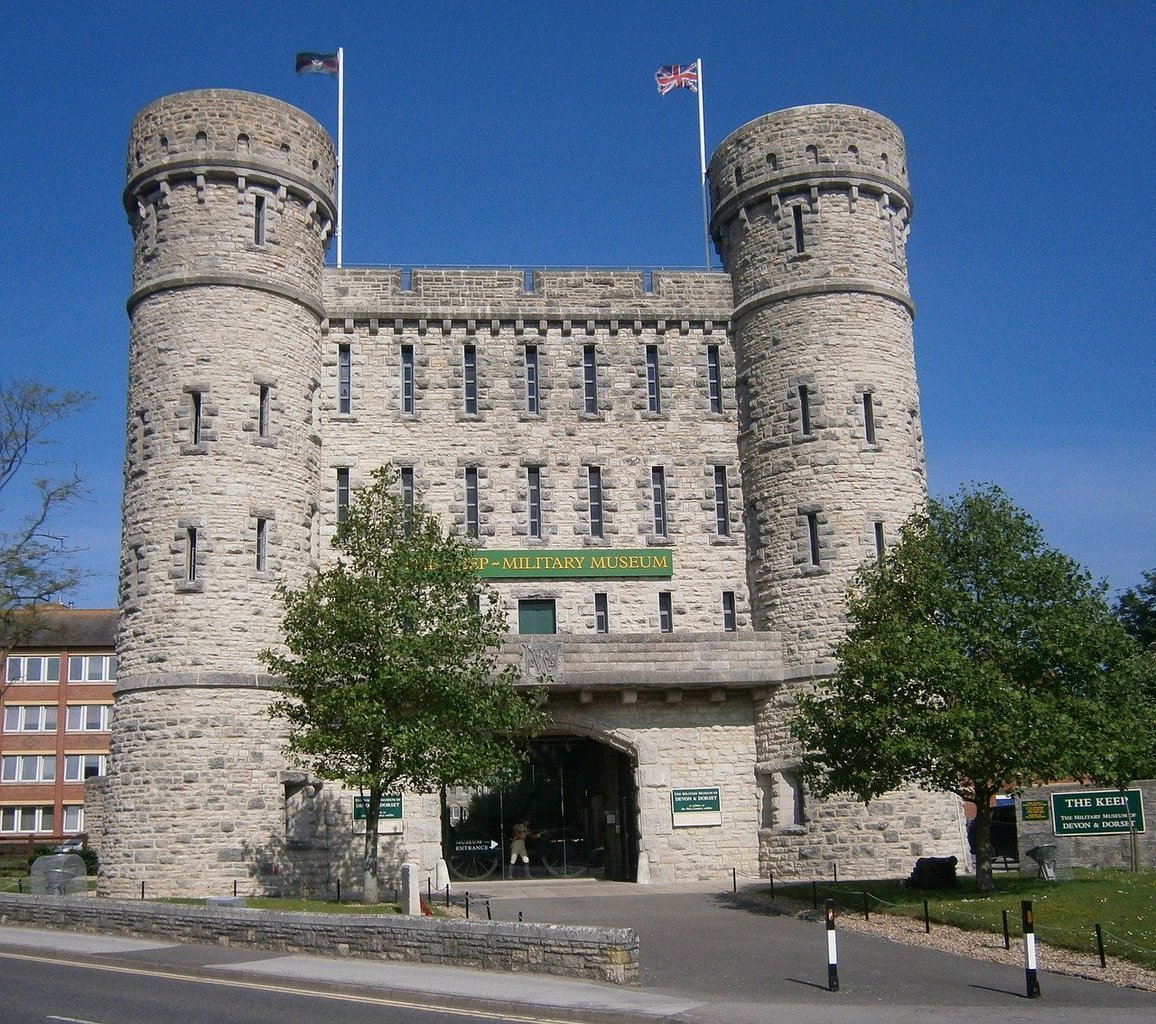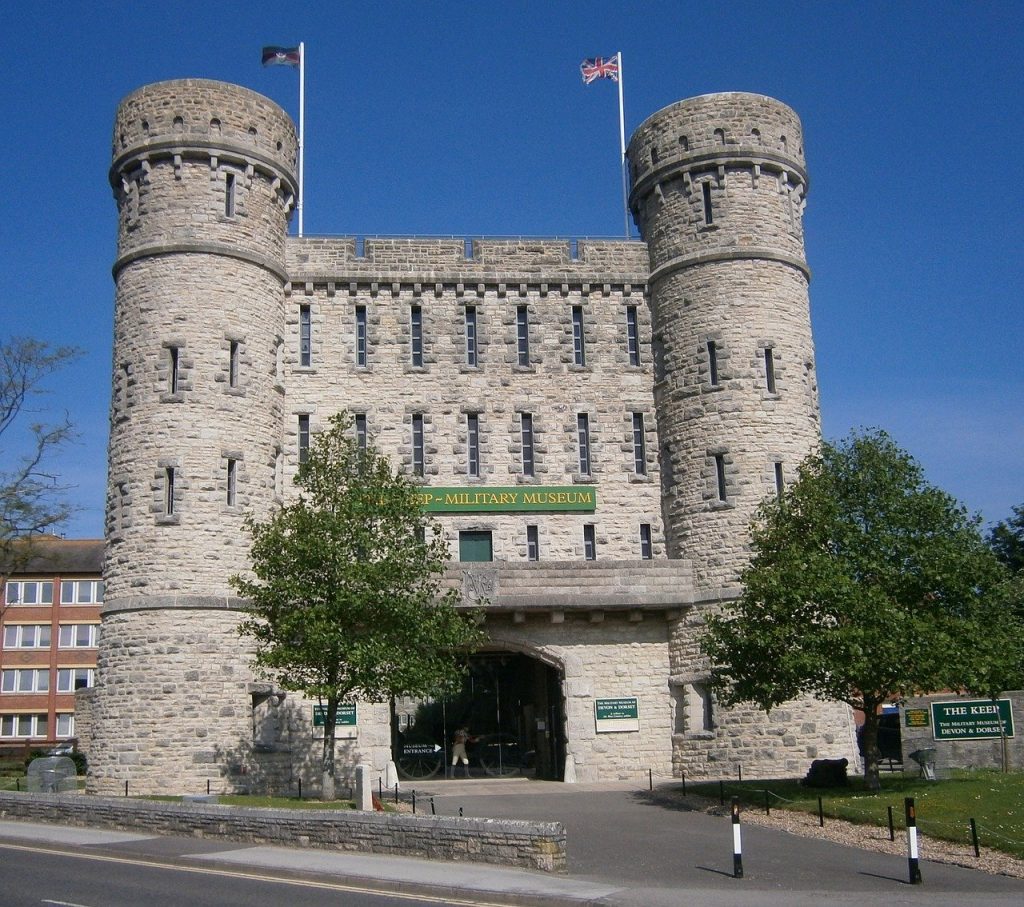 Setting out from the carpark onto Bridport Road, use the zebra crossing to cross in front of the church, then turn right and walk a short way up the road before turning left onto Cornwall Road.
Follow Cornwall Road down past Borough Gardens to a crossroads where it becomes Maumbury Road, and keep following this past Fairfield Carpark until you reach another crossroads, where you can see the grassy hills of Maumbury Rings across from you. Use the crossing to cross Weymouth Avenue, then continue a short way down Maumbury Road.
Just before the railway bridge is a gate on your left leading into Maumbury Rings. Head through this to explore the Rings, a Neolithic henge with a fascinating history.
First built in the late Neolithic period, around 2,500 BC, the circular earthwork was later used as an amphitheatre by the Ancient Romans, who founded the town of Durnonovaria where Dorchester stands today. Later, the henge was used as a place of public execution in the late 17th and early 18th centuries.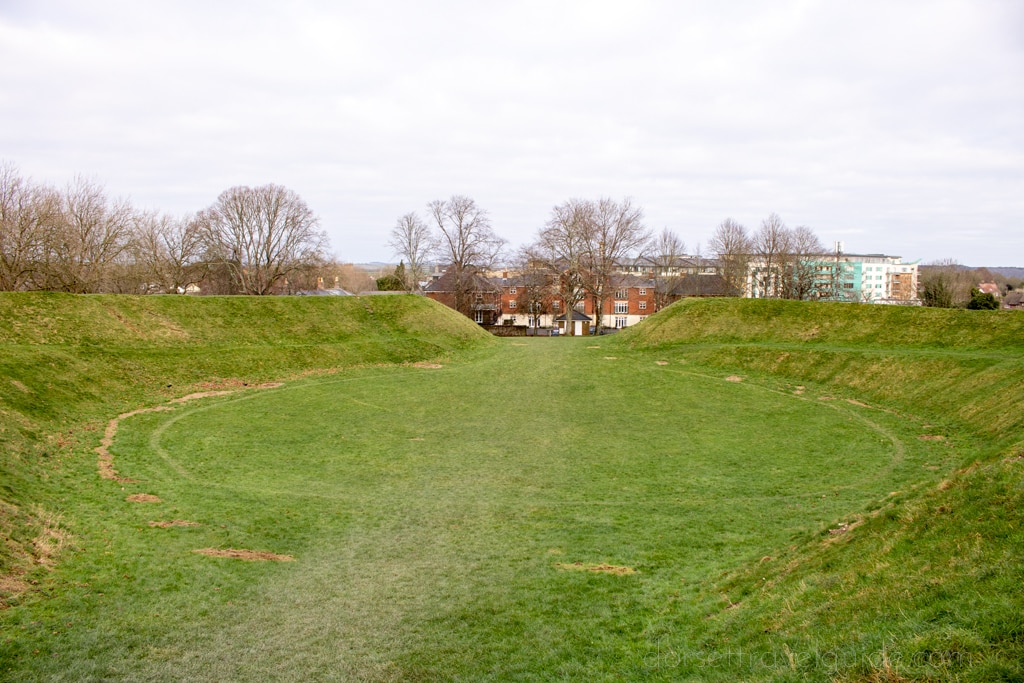 Step Two – Walk to Dorchester Town Centre
On the opposite side of the field (diagonally left from where you came in) another gate leads out onto Weymouth Avenue (opposite the skate park). Head out the gate and turn right to follow Weymouth Avenue back towards town.
On your right, you'll pass Brewery Square, a recently redeveloped area with shops, restaurants, and a cinema. Detour into this area for a view of the red brick building and chimney of the historic Eldridge Pope brewery.
When you reach The Junction pub (a large cream building on the other side of the road), cross over and head up Trinity Street, then turn left behind the pub onto The Walks.
This tree-lined path follows the route of the original walls of Durnovaria. Sadly the walls no longer remain, but the walk is a pretty one and allows a chance to imagine the size of the original Roman town.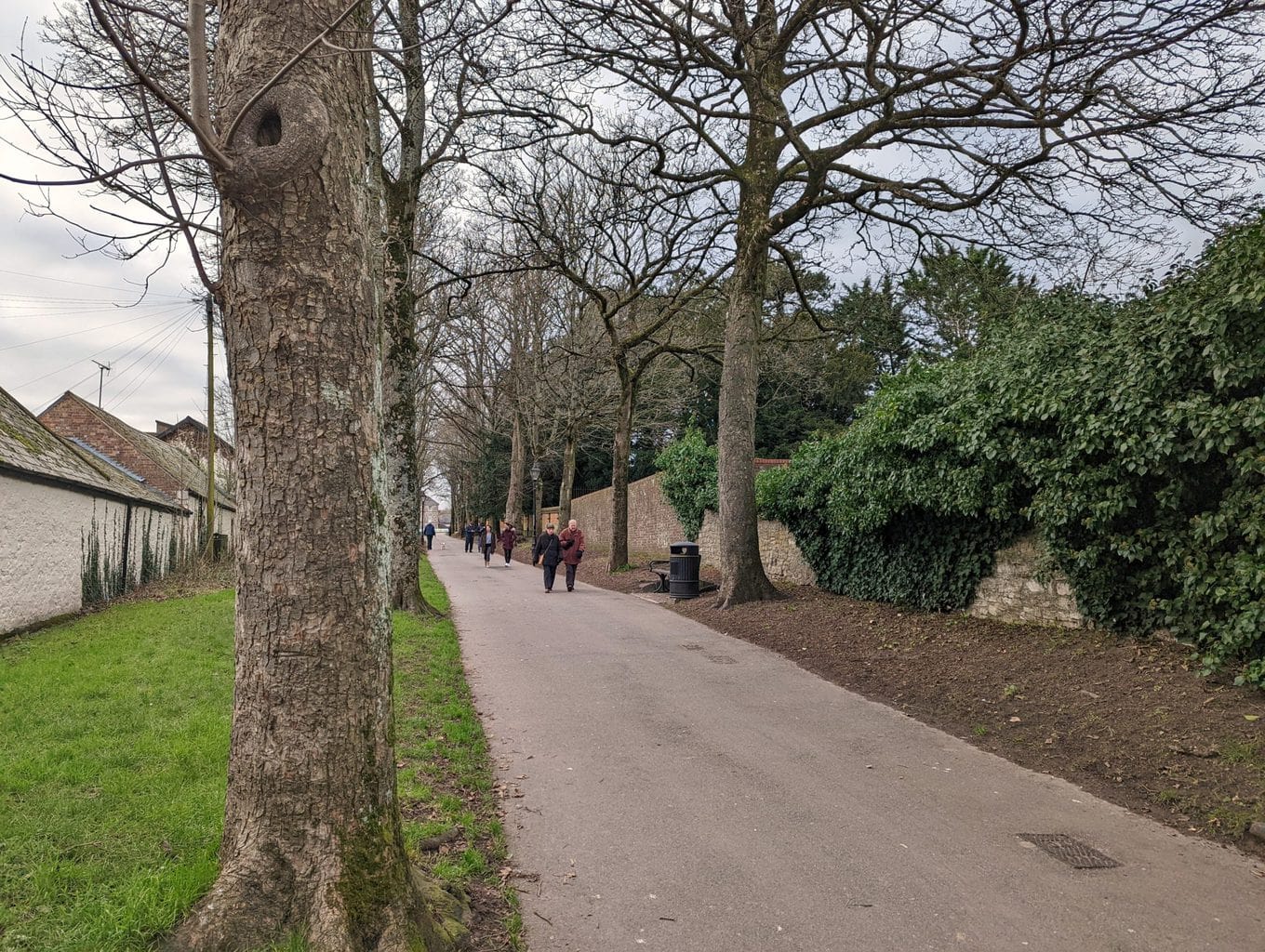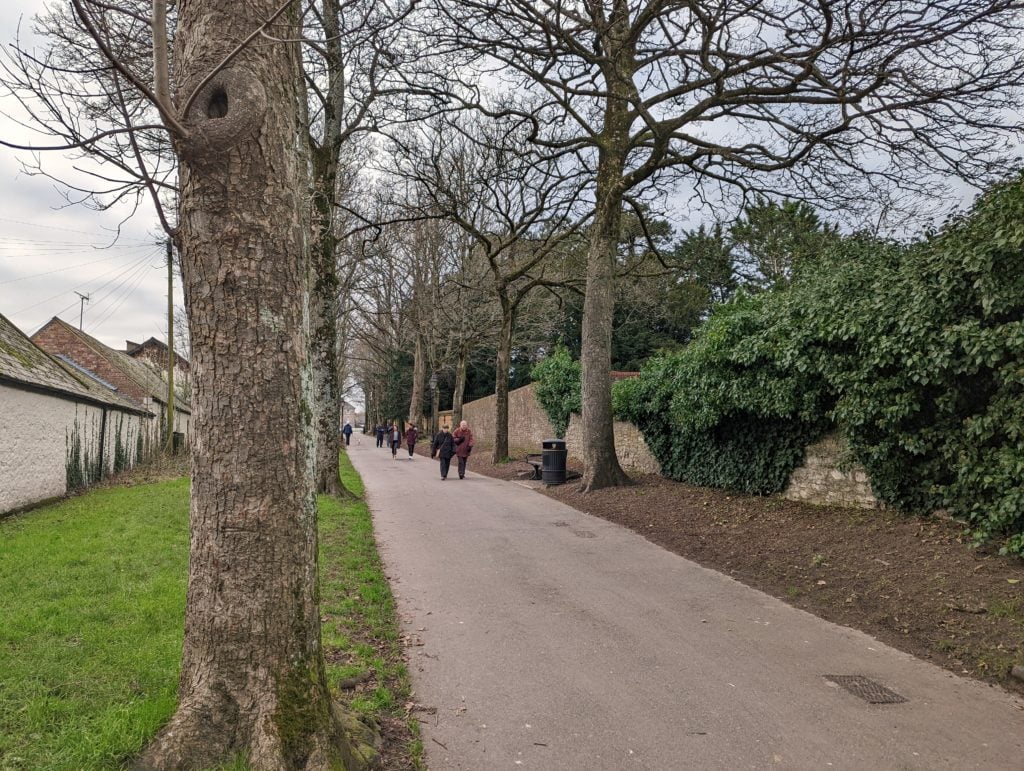 Step Three – Borough Gardens
At the end of the path, turn right onto West Walks road, then head through the gate into Borough Gardens.
This is a very pretty public park with an elaborate Victorian clock tower (erected in 1905) and a colourful bandstand, as well as a refreshment kiosk and an excellent play area for children.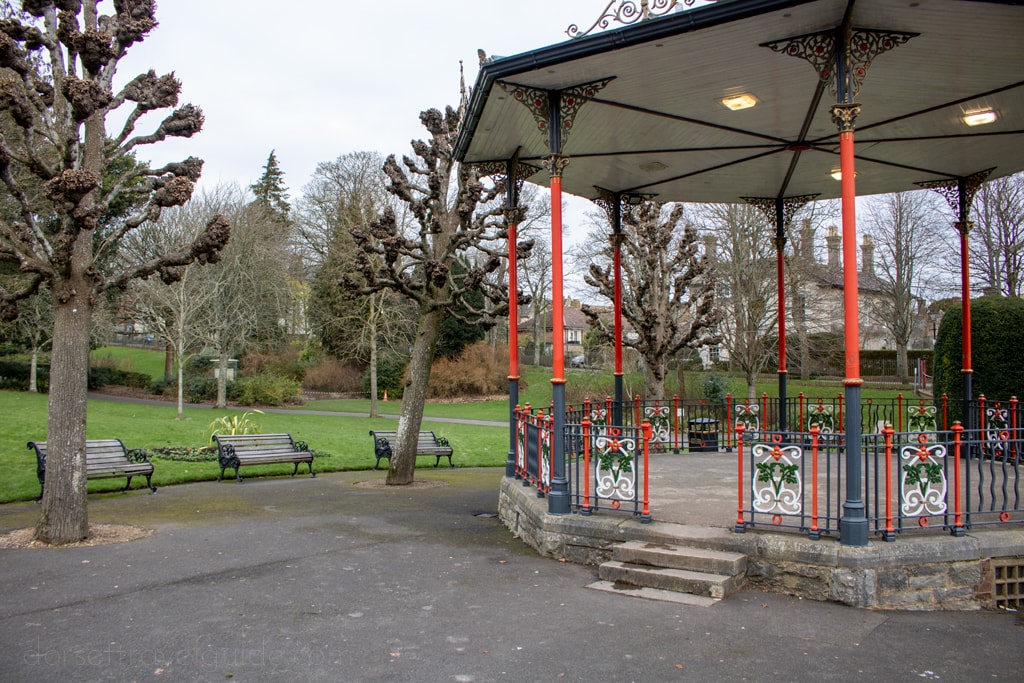 At the top right-hand corner of the gardens head out through the gate. Directly across the road in front of you is the only remaining fragment of the Ancient Roman town walls – stones that have been standing since around the 4th century!
Turn back on yourself to walk down Princes Street towards Dorchester town centre. As you pass Somerleigh Road look out for an interesting sculpture next to a small carpark.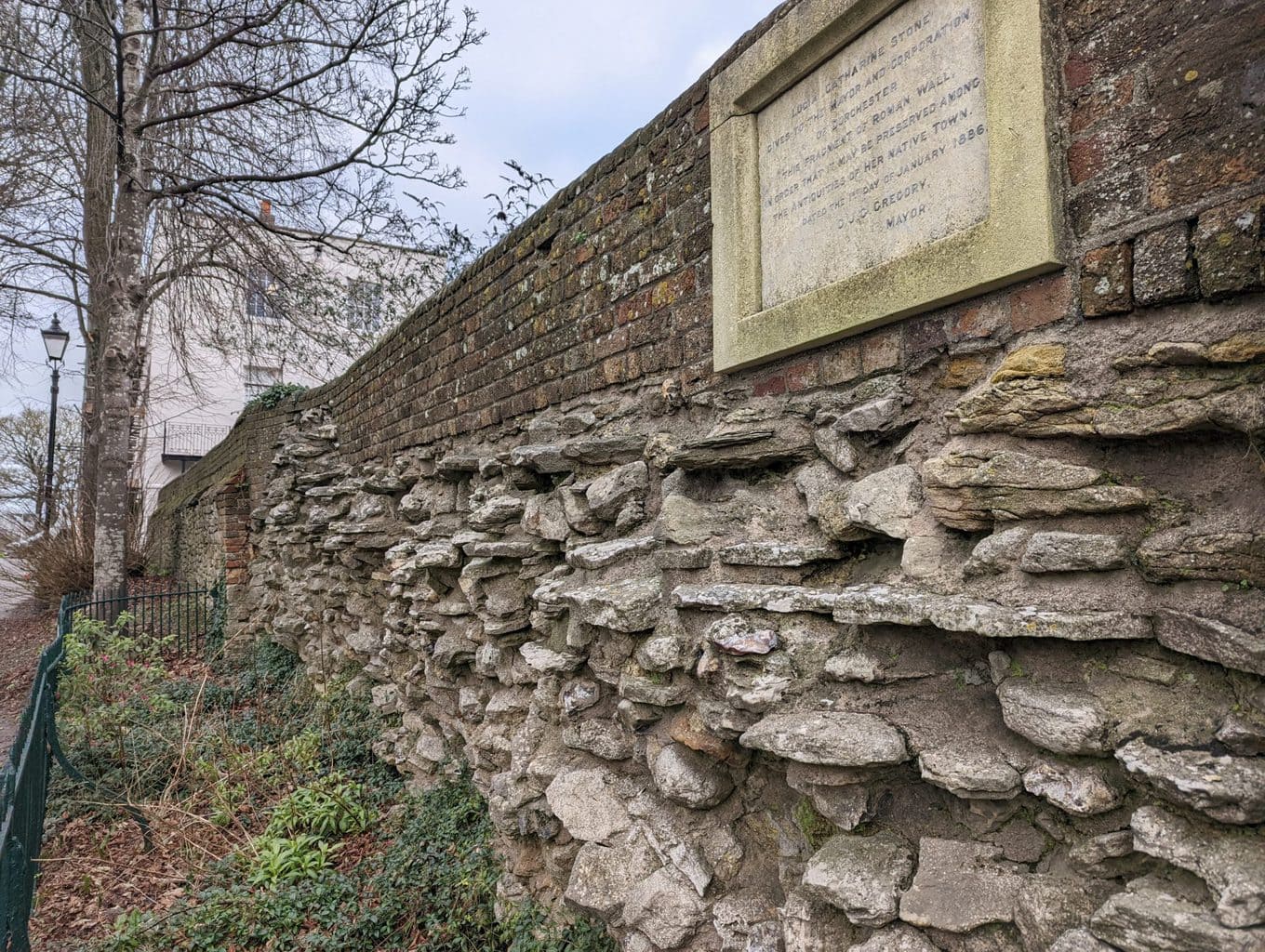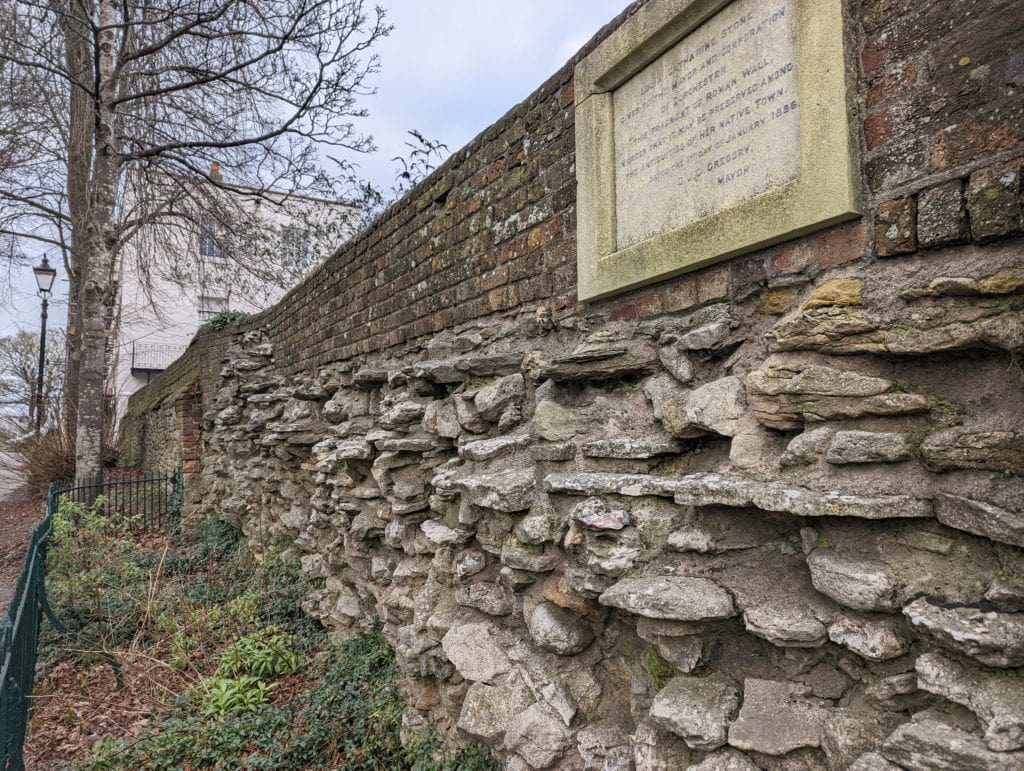 Step Four – Walk Up Dorchester High Street
At the end of Princes Street, cross the road to head down Antelope Walk, a picturesque little passage lined with an eclectic mix of independent shops.
The Walk emerges into the High Street – you can detour here if you want to explore the shops etc. Otherwise, turn left and walk past the stone Town Pump (built in 1784) to reach High West Street with St Peters Church in front of you. Turn left and head uphill.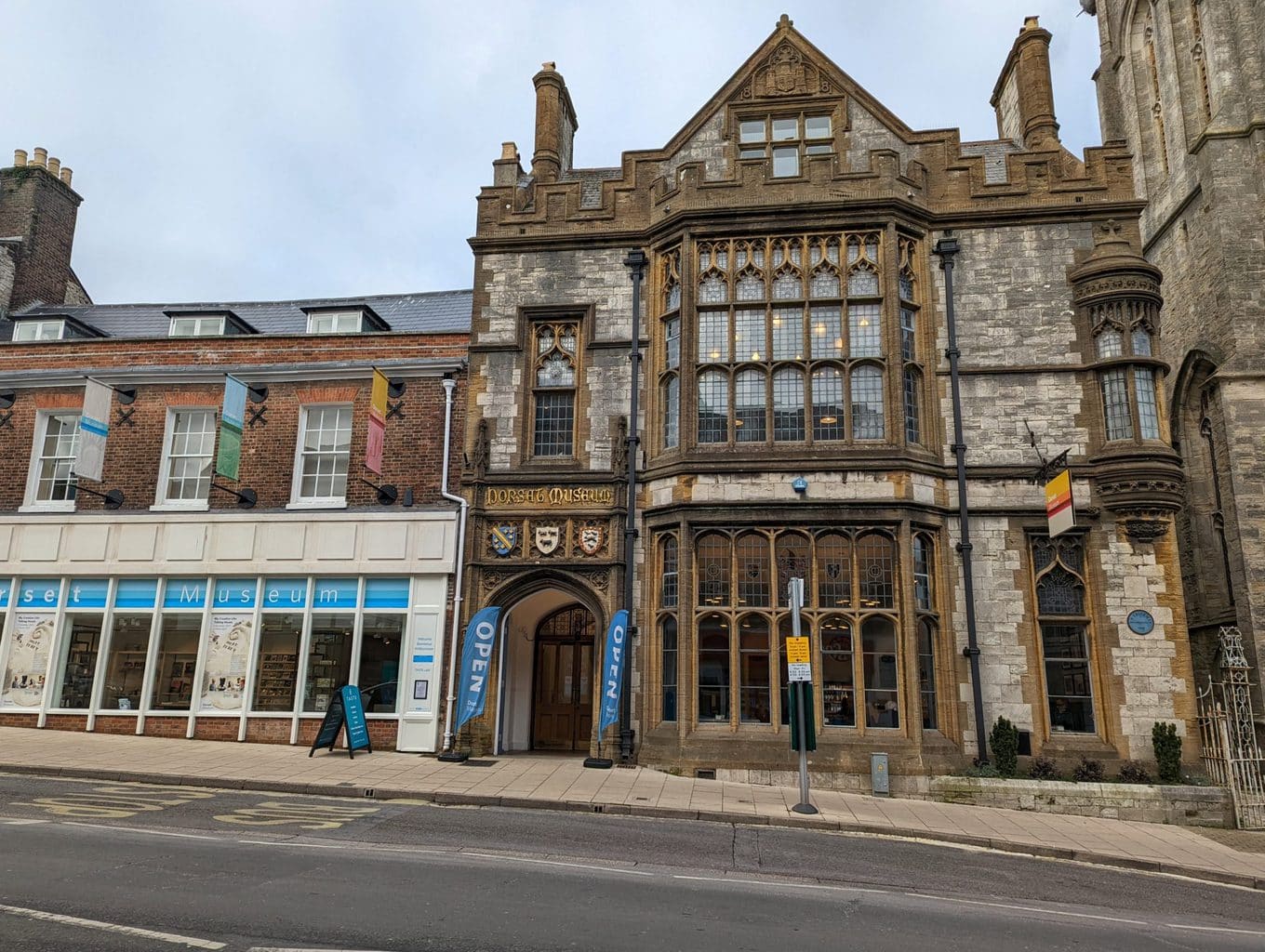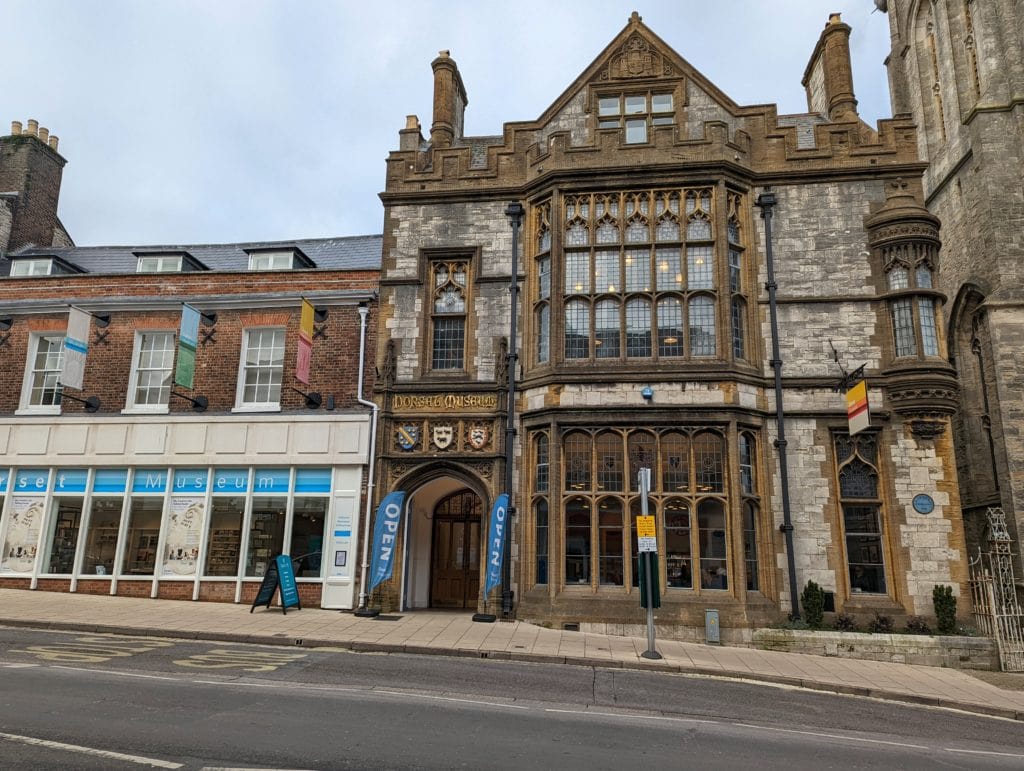 Along this road are several notable buildings, including the Dorset Museum in a striking Victorian property, and the Shire Hall museum in the county town's former courthouse (dating from 1797).
There are also numerous shops, pubs and eateries. I recommend a quick detour to Vinny at Six (6 North Square) for cocktails, or to Taste Brasserie (6 Trinity Street) or the cosy Kings Arms (30 High East Street) for a meal.
READ MORE: Best Places to Eat in Dorchester
When you reach the roundabout at the top of High West Street, look to your right (along The Grove) to see a statue of Dorchester's most famous connection, writer Thomas Hardy. Use the zebra crossing to cross over to reach the Top O' Town Carpark, and you'll be back where you started.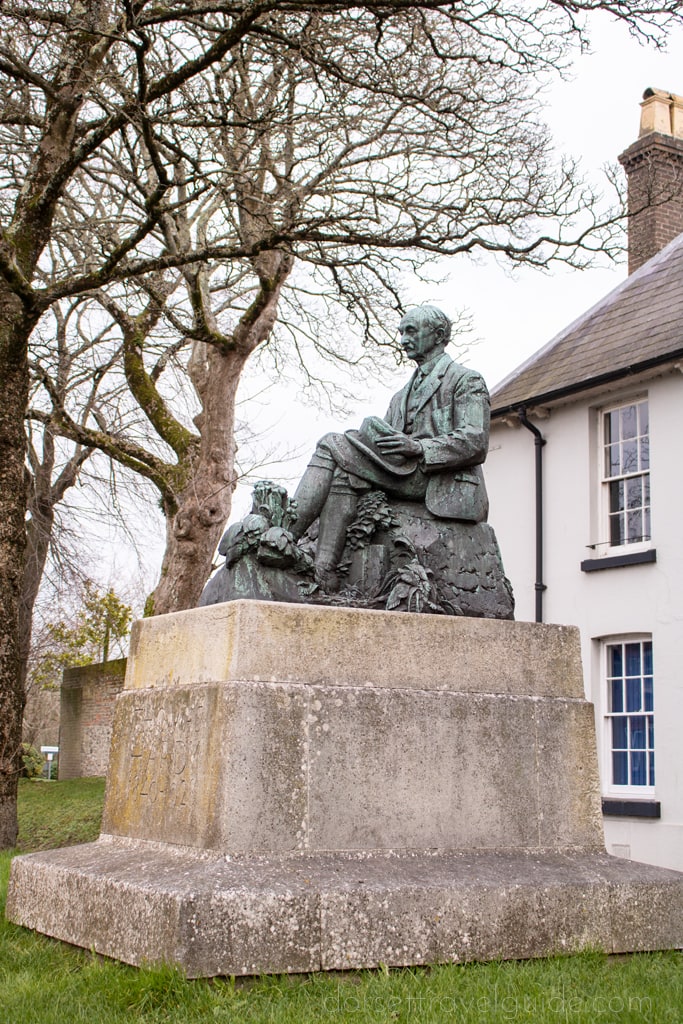 Read More
9 of the Best Walks in Dorchester
4km Dorchester River Walk – aka Ratty's Trail
15 Short Dorset Coast Walks Under 4 Miles
Best things to do in Dorchester
If you enjoyed this Dorchester walk, or have any feedback for me, please leave a comment below! Especially if any info needs updating.