Some posts on this site contain affiliate links. If you book or buy something through these links, I earn a small commission (at no extra cost to you). Take a look at my privacy policy for more information.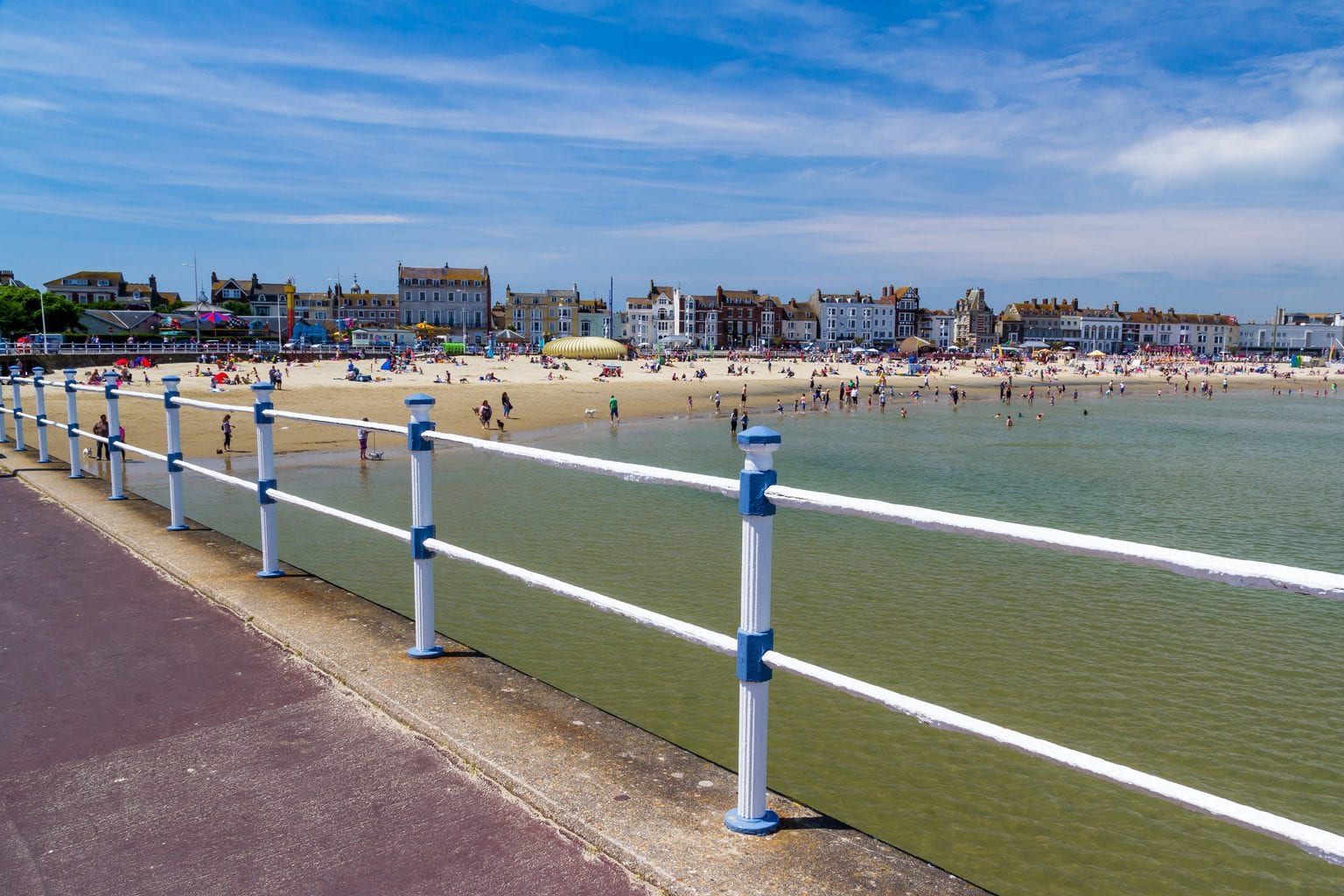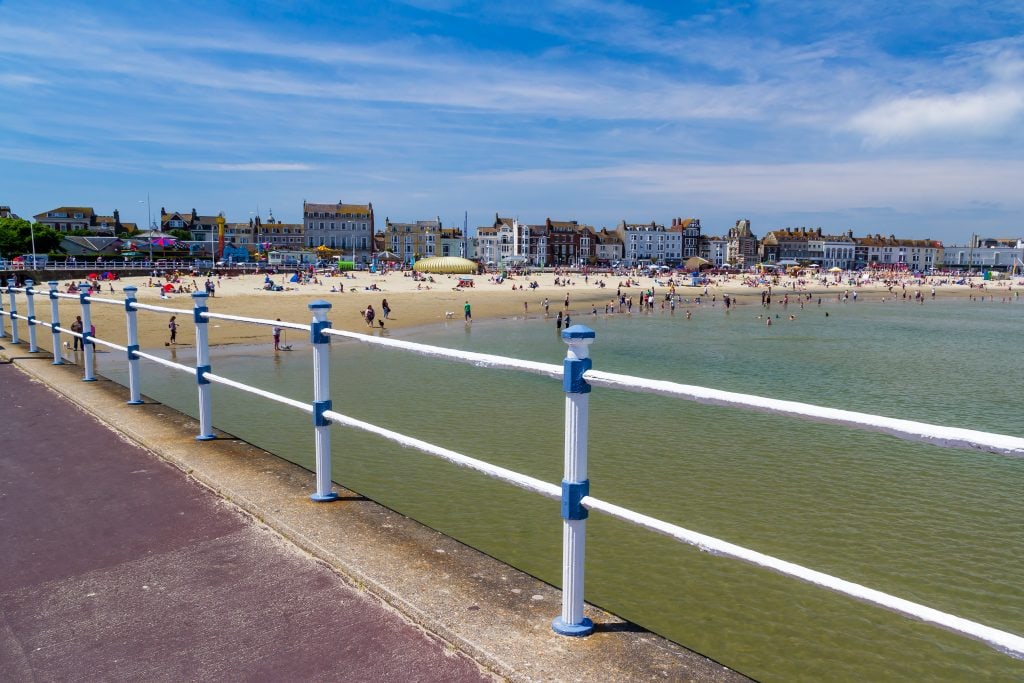 From luxurious Georgian style boutiques to charming B&Bs, these are some of the best seafront hotels in Weymouth, Dorset.
Dorset is home to some of the best coastal hotels, and many of these are situated in the charming seaside town of Weymouth. Here, you'll find pristine white-sand beaches backed by Georgian houses.
And with views across the world-famous Jurassic coastline, this is easily one of the most beautiful destinations in southern England.
So if you're seeking a quiet getaway, book a hotel on Weymouth's seafront – you're guaranteed to have an unforgettable experience.
Best Seafront Hotels in Weymouth
Nothing quite beats the views from Weymouth's popular beach. To ensure you don't miss out, here's a list of the town's top seafront hotels…
Bay View Hotel
The first entry on my list of Weymouth seafront hotels is the modern yet charming Bay View Hotel. This is a four-star accommodation situated right on the town's award-winning beach. Its scenic position offers a wonderful reprieve and endless views of the Dorset Jurassic coastline.
At the Bay View Hotel, you'll find a lovely selection of luxury four poster bedrooms. Some offer a private balcony with beautiful ocean views. And if you opt for a ground floor room, you'll find the beach's soft sand right on your doorstep.
The Bay View Hotel provides the perfect base for visitors looking to explore the quaint seaside town. The hotel is just a stone's throw from Weymouth's historic old town bridge, the colourful fishing harbour, and several other attractions.
Bay View Hotel is the #1 Weymouth Hotel on TripAdvisor, winning their 2021 Traveler's Choice award, so you know you're in safe hands here. Click here to read the latest TripAdvisor reviews for more info.
The View on the Terrace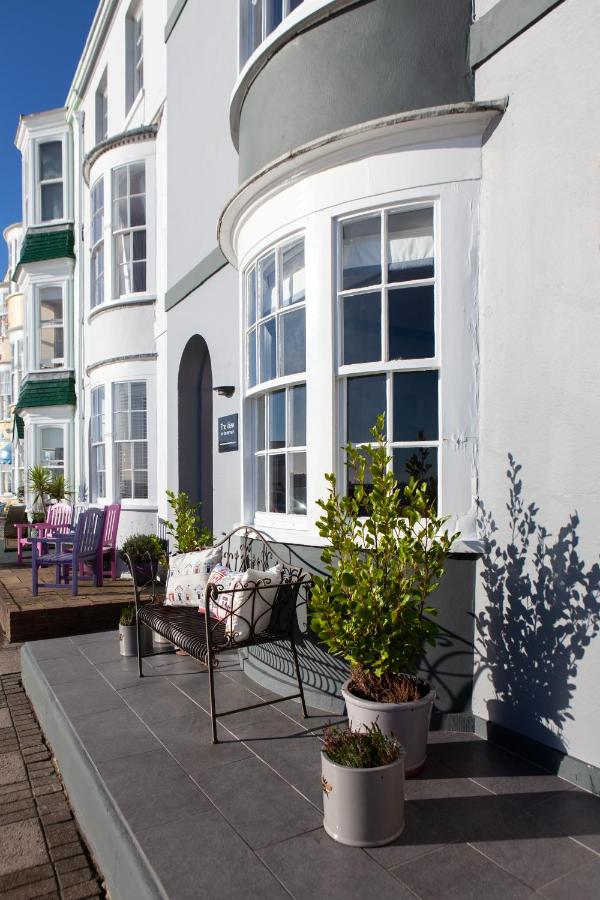 If you're seeking a beautiful and quiet place to stay while in Weymouth, then The View on the Terrace is a good option. It's a luxurious boutique bed and breakfast situated right on the town's beautiful bay.
The accommodation offers four elegantly-designed guest rooms – the Flamingo, Rhino, Stag, and Beetle rooms. Seamlessly blending Georgian style with modern décor, each of these rooms is just as beautiful as the ocean views outside.
While the rooms and views here are stunning, what is sure to have you coming back is the breakfast. Using local, seasonal, and sustainable ingredients, The View has prepared a delicious menu comprising a number of breakfast classics.
No. 98 Boutique Hotel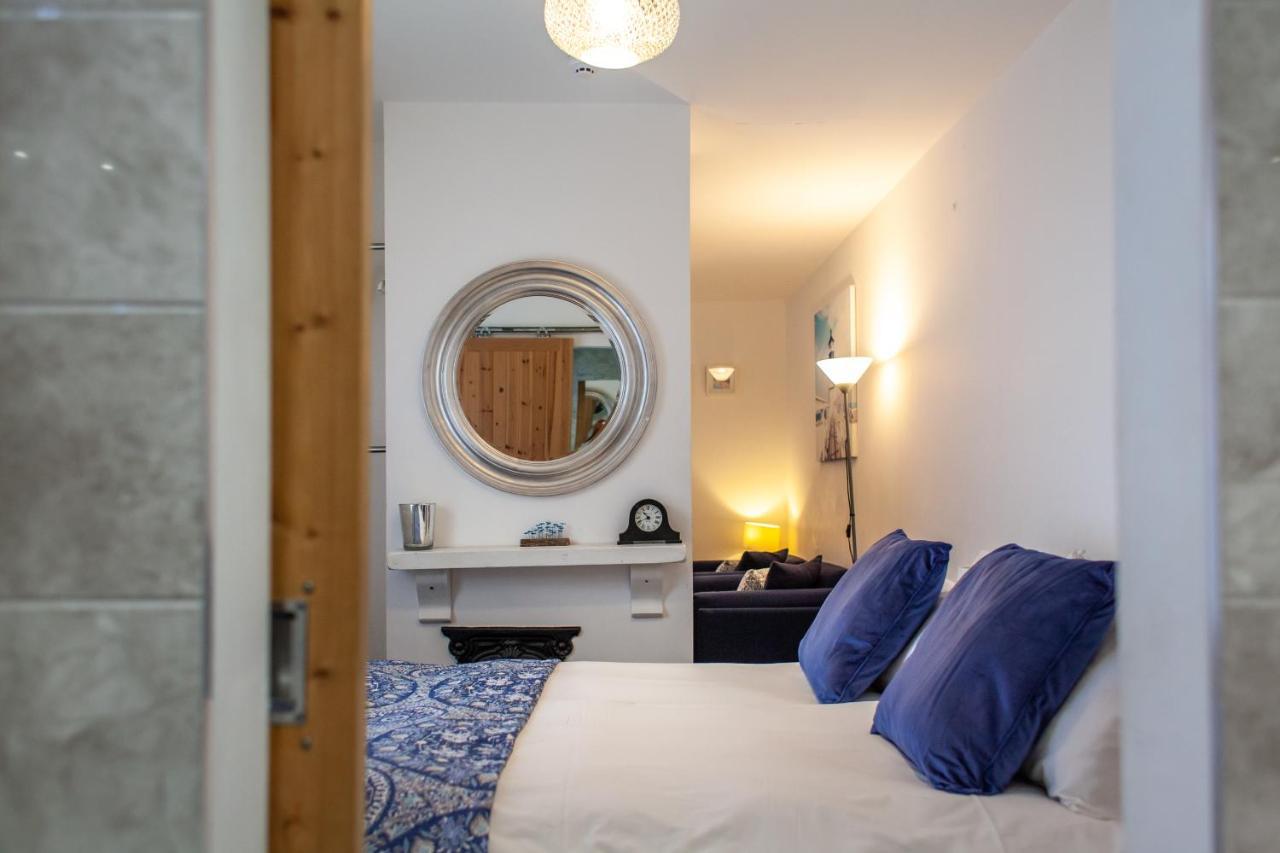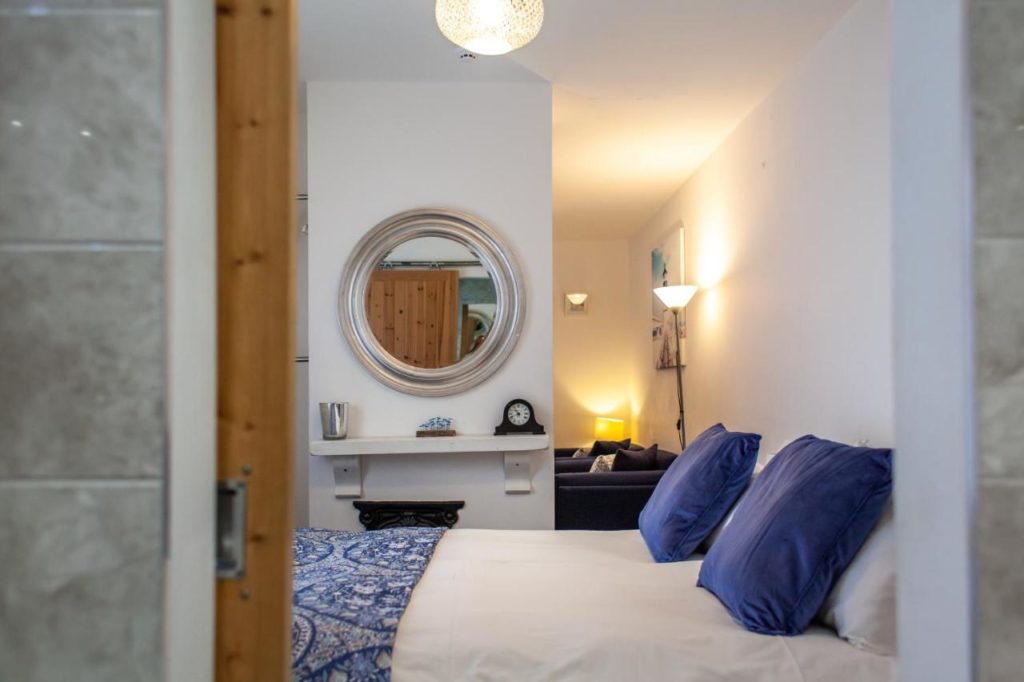 Overlooking the popular Weymouth beach and housed in a Grade II listed Georgian townhouse is the luxurious No. 98 Boutique Hotel. It's the perfect spot for those seeking a quiet or romantic escape.
The No. 98 features nine refurbished Mediterranean-style bedrooms. Five of these offer incredible ocean views, while the remaining four face the hotel's scenic courtyard garden.
Each of the rooms boasts a refreshing and unique design, complete with an en-suite bathroom, TV, and various other amenities needed for a comfortable stay.
Another reason for staying at the No.98 Boutique Hotel is its central location. The hotel sits directly opposite the famed Jubilee Clock Tower and is just a two-minute walk from the train station. This way, you'll have easy access to the beach and many more of Weymouth's best attractions – as well as easy access to other top spots around Dorset.
Gloucester House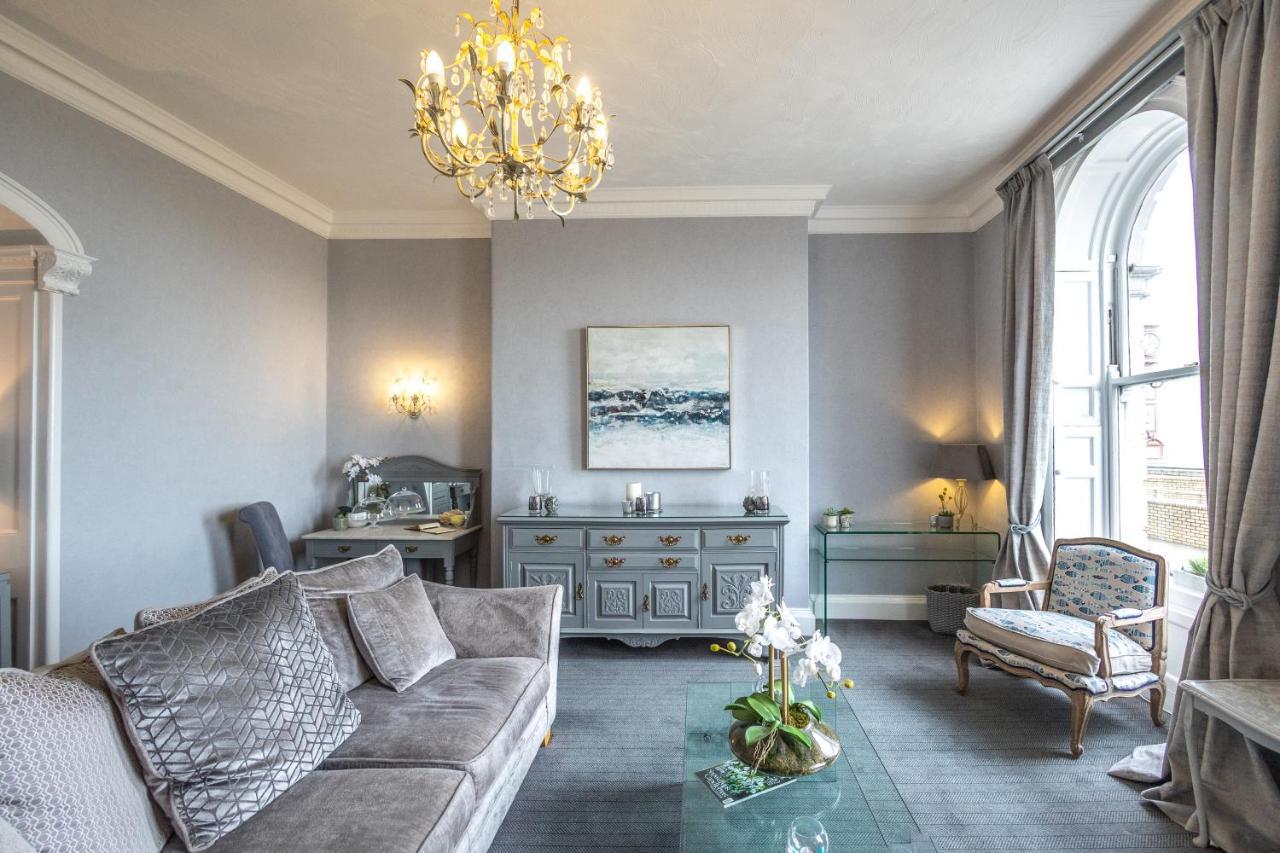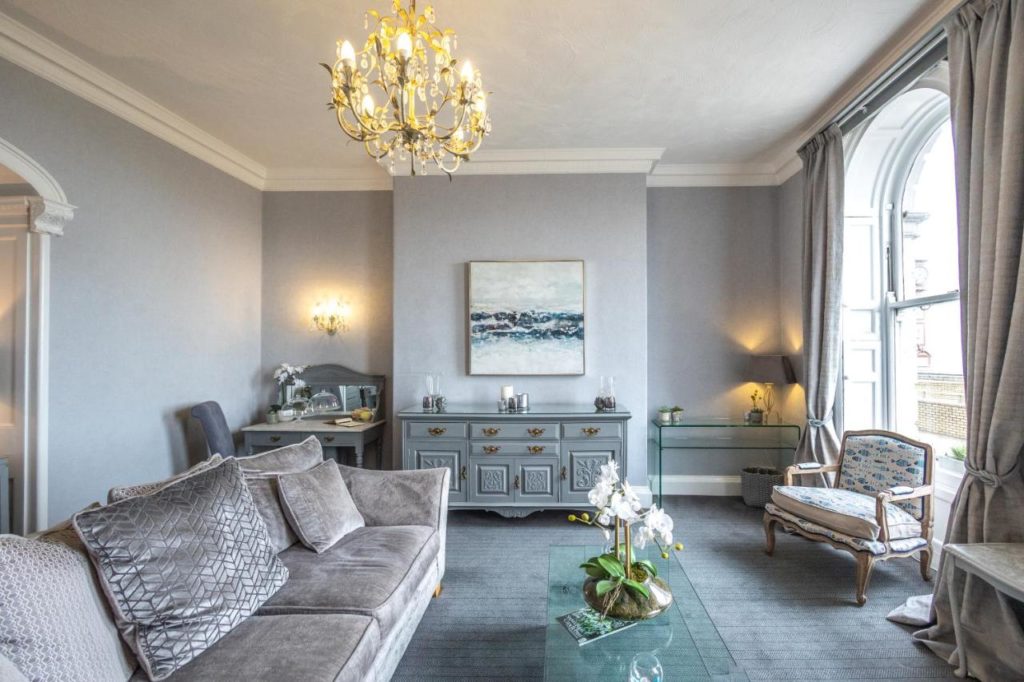 When it comes to luxury accommodation in Weymouth, Gloucester House is among the very best. The AA Four Gold Star award-winning boutique hotel is situated right at the heart of this quaint seaside town, with expansive views over Weymouth's unspoilt coast.
Gloucester House offers guests a variety of stylishly-appointed rooms. Beautifully refurbished and complete with en-suite facilities, you're guaranteed a pleasant stay. Some rooms also feature a private balcony, where you'll be able to wake up to stunning sea views each morning.
The opulent Gloucester House also earned an award for its incredible, freshly-cooked, and locally-sourced Dorset breakfast. For your other meals, simply step outside, and you'll find many of Weymouth's best restaurants, coffee spots, and pubs just a short walk away.
The Beach House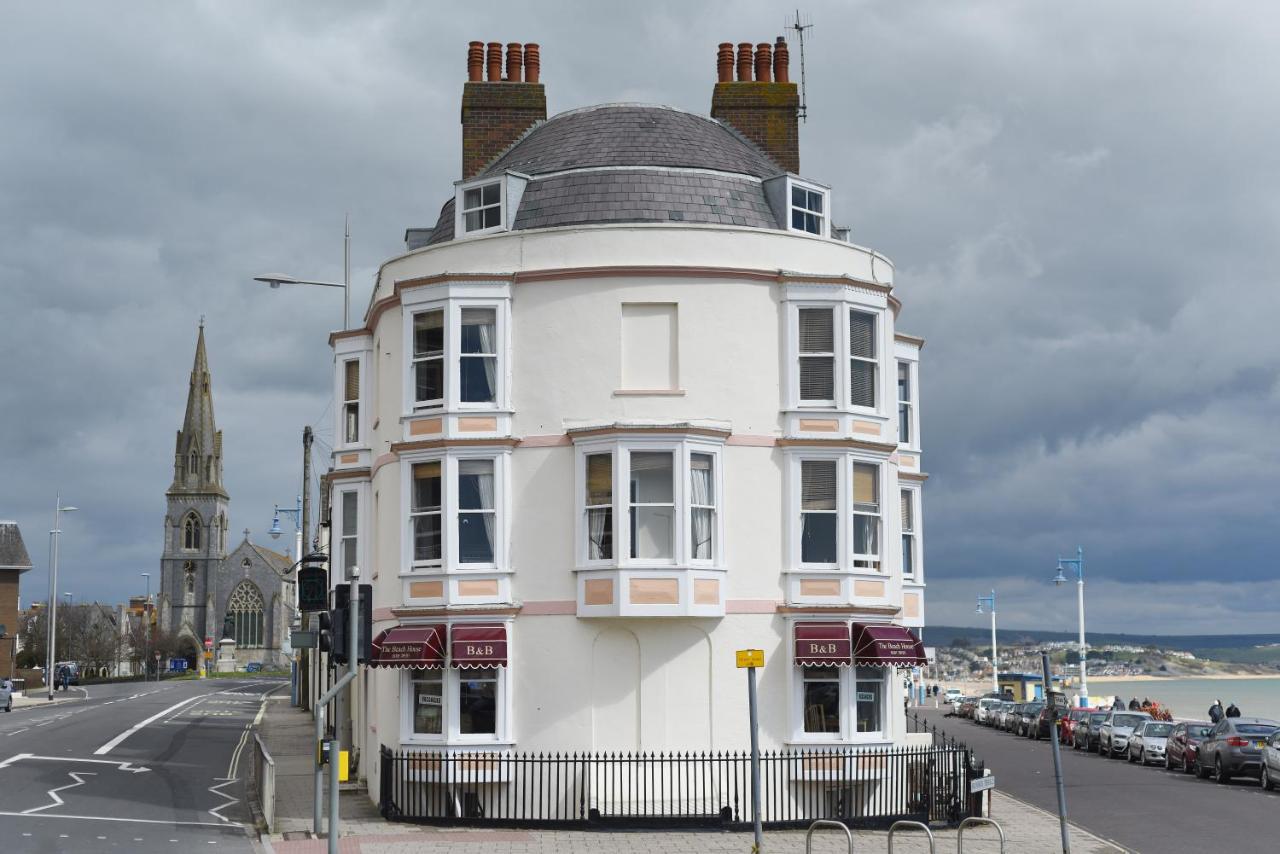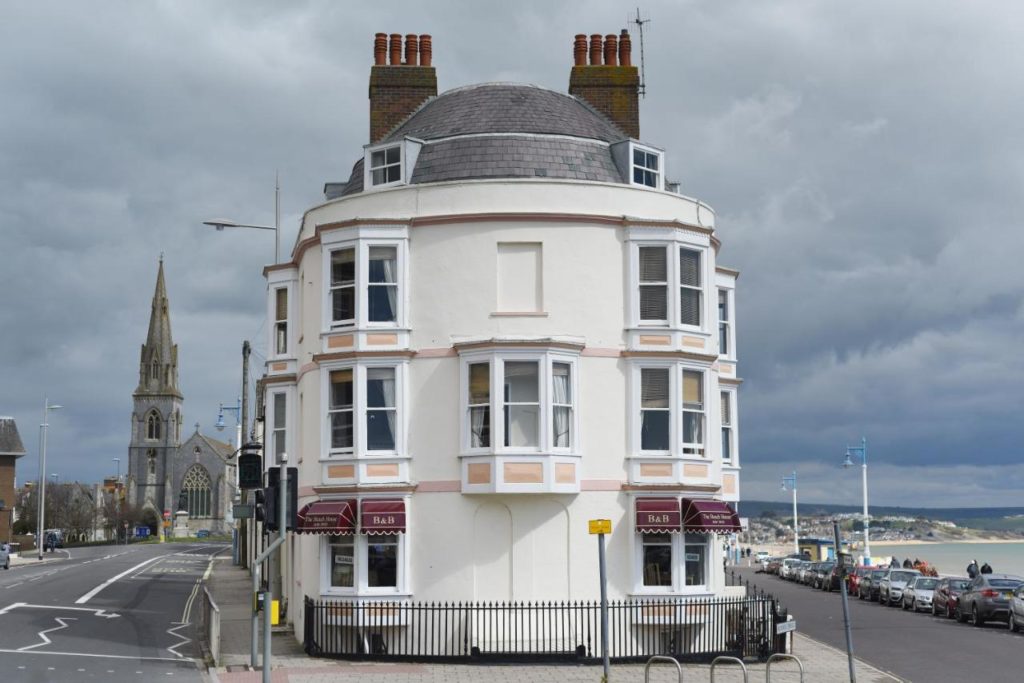 If you're looking for a comfortable and affordable place to stay on Weymouth's seafront, then The Beach House is a good pick. This is a charming, eco-conscious bed and breakfast situated right on the famous beach's sandy shores. It's also an ideal base from which to explore the town.
Spread across three floors, The Beach House offers eight rooms – each boasting a clean, spacious, and modern design. Rooms also come equipped with free WiFi, a TV, tea and coffee-making facilities, and an en-suite bathroom.
Guests at The Beach House can enjoy a full English breakfast and freshly-baked treats. There are also vegetarian options available, as well as various daily specials. And if you want to dine out, you'll find some of the best places to eat within walking distance of the accommodation.
The Seaham Weymouth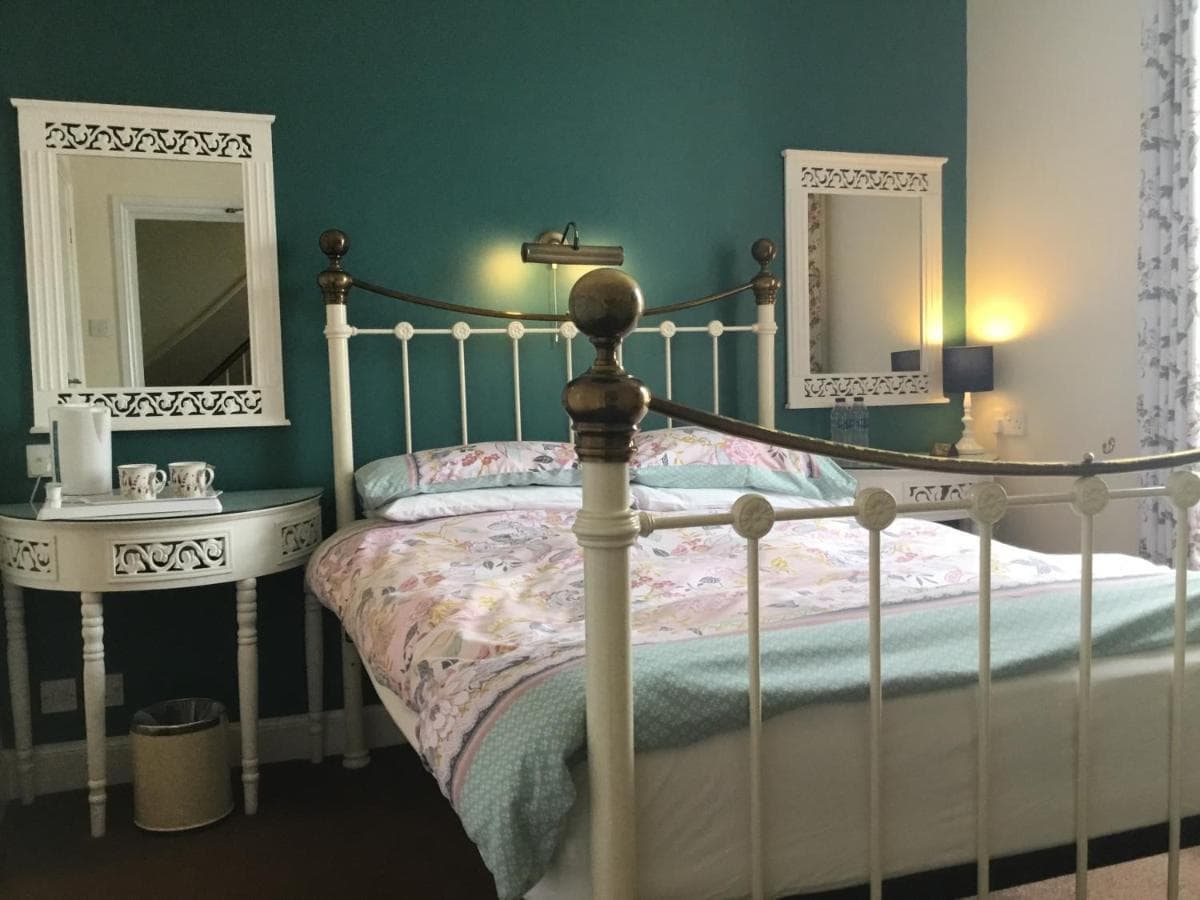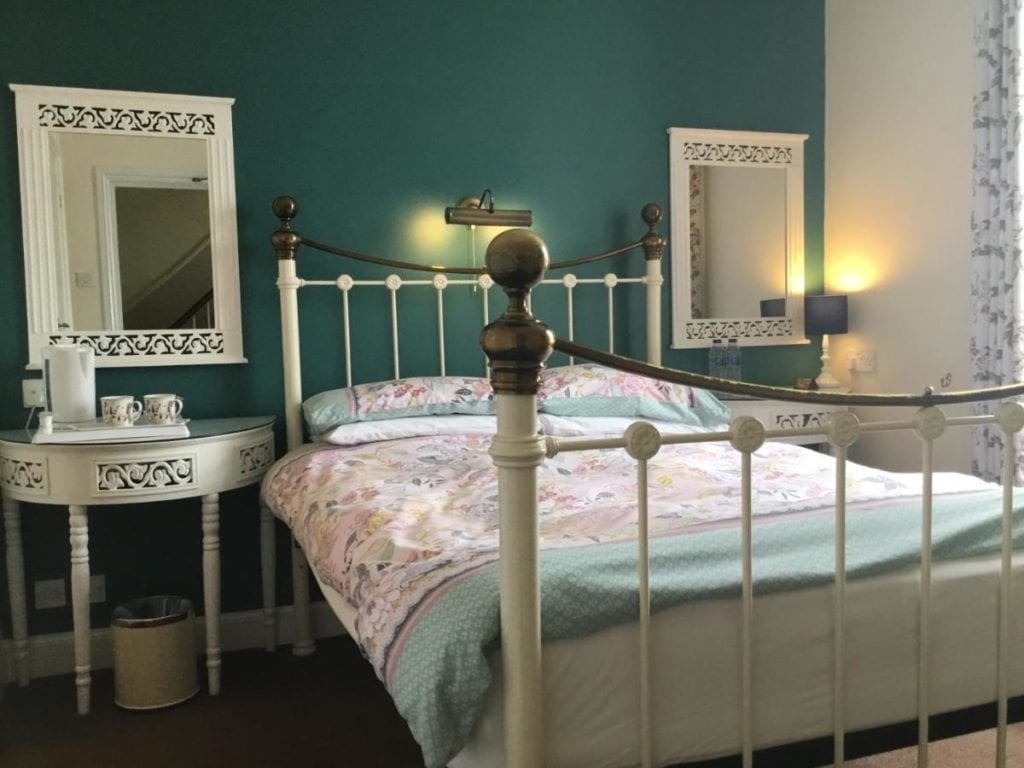 Another incredible seafront bed and breakfast in Weymouth is The Seaham. The accommodation has welcomed guests for over nine years and has become a popular spot for those visiting the seaside town. And being at the heart of the Jurassic Coast, you'll find the beach just minutes away.
The Seaham has also earned a reputation for its stylish and contemporary design. The rooms offer a similar feel, with comfortable beds, an en-suite bathroom, modern amenities, and incredible sea views.
When it comes to breakfast, The Seaham offers a wide selection. This includes everything from a generous full English breakfast to fish and vegetarian options. A buffet comprising fresh fruit, yoghurts, and cereals is also available each morning.
Hotel Prince Regent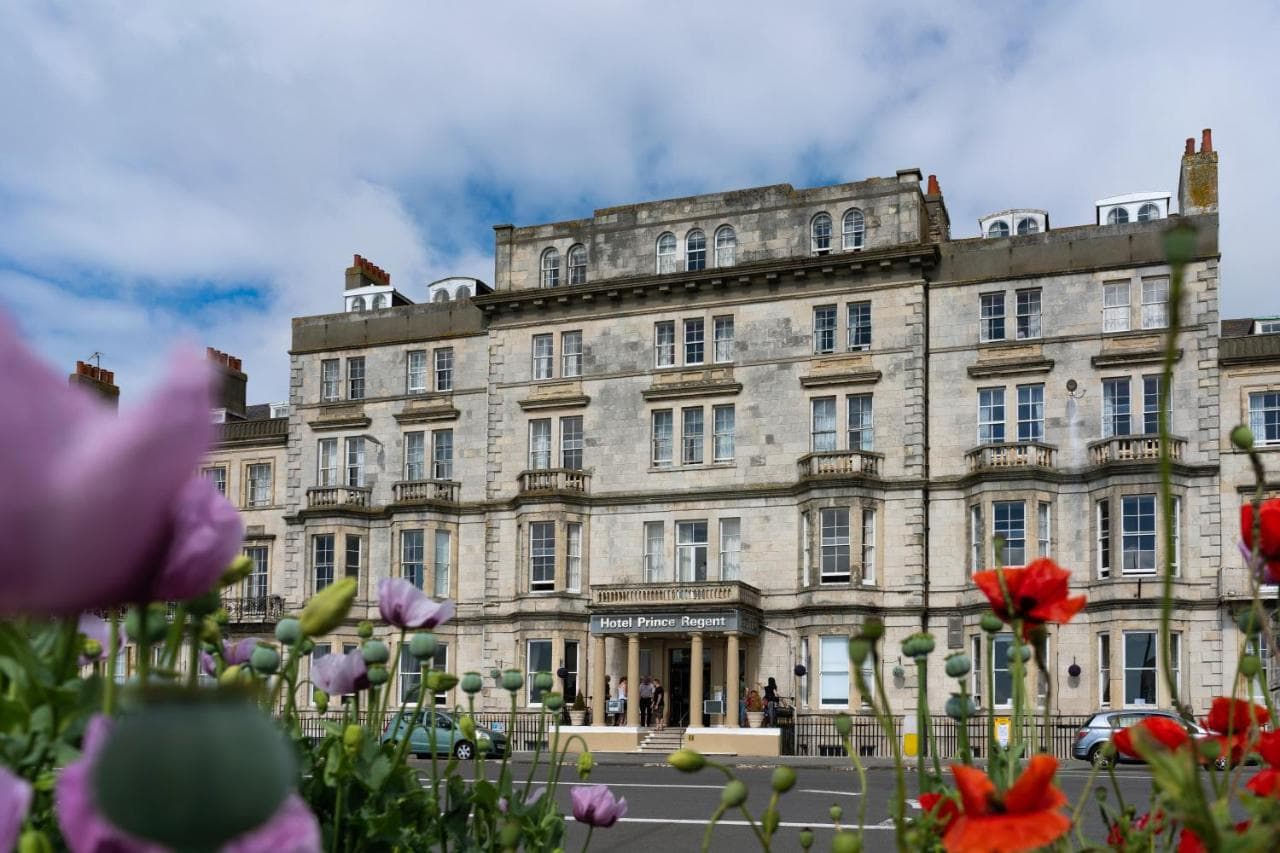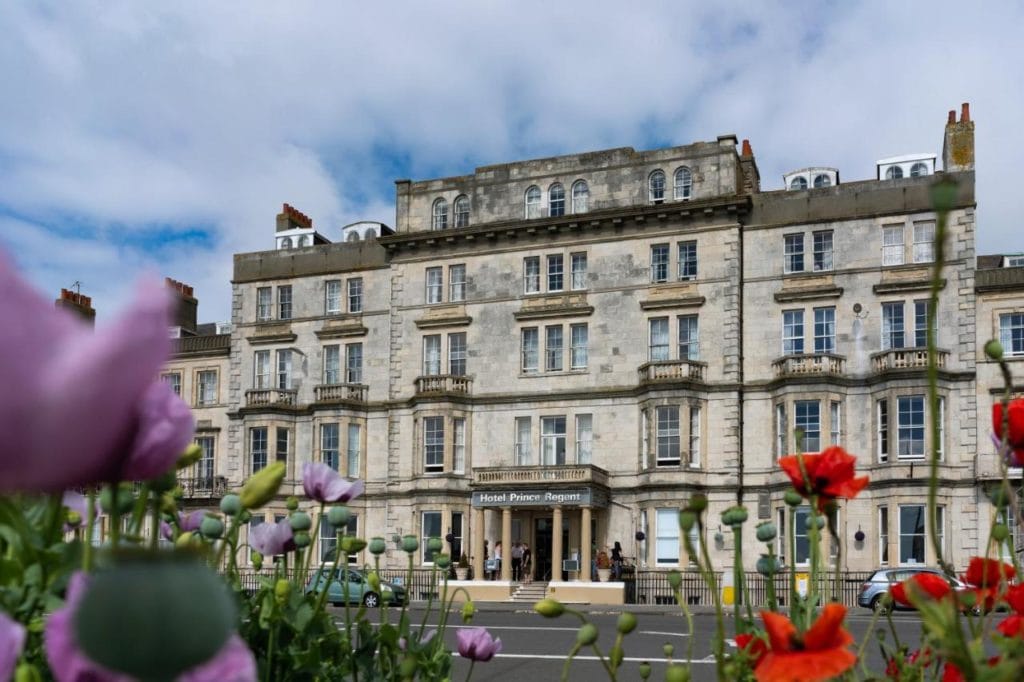 Regarded by many as the leading Weymouth seafront hotel is the grand Hotel Prince Regent. The property sits on the town's historic Esplanade and offers unobstructed views of the beach and Jurassic coastline.
The Hotel Prince Regent blends Georgian elegance with contemporary décor and furnishings. Inside, there is also a Georgian style ballroom. Here you'll be provided live entertainment each evening. This includes cabarets, dancing, bingo, and quizzes. And if you're in the mood for adventure, the hotel can also arrange a number of excursions and day trips.
The Hotel Prince Regent also boasts an on-site restaurant. Here, you can indulge in a full English or continental breakfast each morning. And in the evenings, dine in style with a three-course meal.
Premier Inn Weymouth Seafront
If you're looking for a seafront hotel in Weymouth on a budget, you can't go wrong with the Premier Inn.
It's down at Greenhill, which is the shingle end of Weymouth Bay – but the sandy beach is less than a 10-minute walk away if that's your preference. The Premier Inn Weymouth Seafront hotel is on the edge of Lodmoor Country Park – home of some fab attractions including the Sea Life Centre, Pirate Adventure Golf, and the Leisureranch mini funfair.
It's a little further from town than some of the other seafront hotels – about a 20-minute walk or 3-minute drive – but still close enough to all the shops and restaurants.
If you've ever stayed in a Premier Inn before, you'll know what to expect. A basic, but comfortable, room with everything you'll need for a great night's sleep – including their super-comfy luxury Hypnos beds.
Stay at the Best Seafront Hotels in Weymouth
With its picturesque beach and laid-back seaside vibe, this Dorset town is undoubtedly a must-visit destination. And the best way to experience it is right on its sandy shores.
In this guide, we highlighted some of the best seafront hotels in Weymouth. Whether you're a family seeking an affordable place to stay or a couple wanting a romantic escape, you're sure to find suitable accommodation from the list above.
If you stay in any of these lovely seafront hotels in Weymouth – or discover any other great ones – be sure to let me know in the comments. I'd love to hear about your trip!