Some posts on this site contain affiliate links. If you book or buy something through these links, I earn a small commission (at no extra cost to you). Take a look at my privacy policy for more information.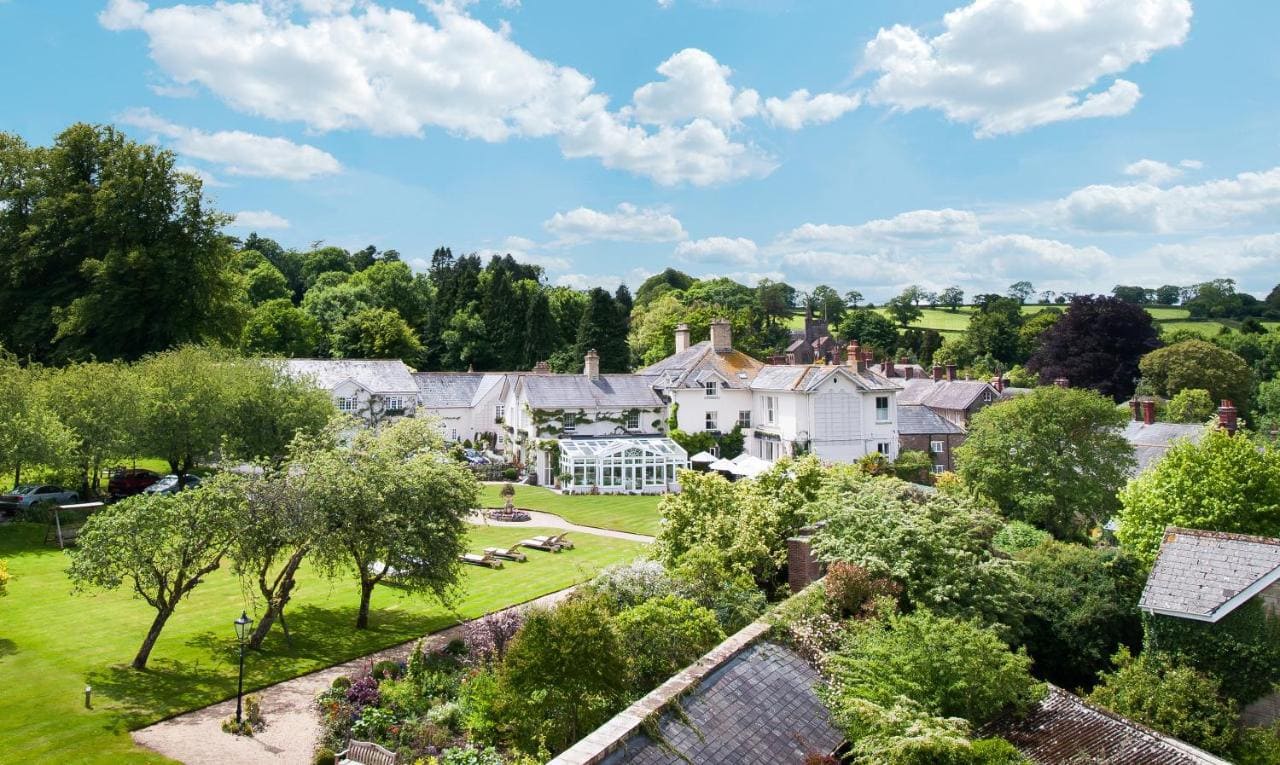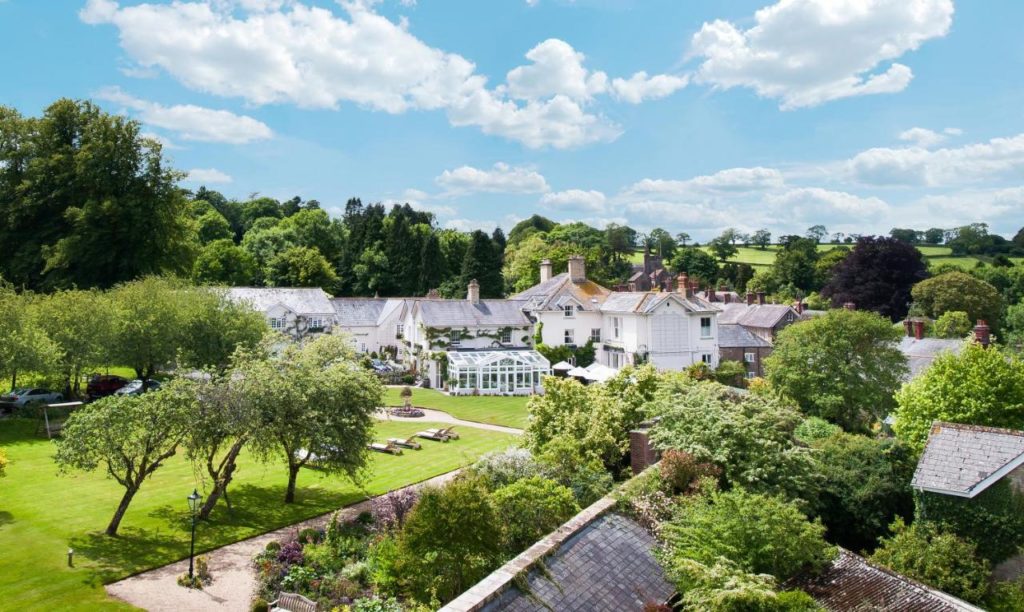 From grand country manors to luxury apartments, these are some of the best 5 star hotels in Dorset to take your holiday to the next level.
Known for its stunning coastline, Dorset is a quaint county in southwestern England. With its idyllic countryside and protected rural areas, this county is ideal for a relaxing holiday getting away from it all.
The Jurassic Coast in Dorset is made up of marvellous fossil-rich cliffs and rock formations. The coast is a UNESCO World Heritage Site stretching over 154 km. Along the coast, you'll find sandy beaches and natural landmarks like Durdle Door, the ancient limestone arch.
If you prefer to stay closer to the action, head to Bournemouth. Famous for its golden sandy beaches, lively city centre, and fantastic nightlife scene, the town has plenty to keep you busy. Such as coastal cliff walks, boat trips, a funfair, arcades, and a myriad of places to eat.
There are so many things to do in Dorset, and you can't possibly do them all in one day. So you'll be looking for a great place to stay while you're in the county.
Have a look at these excellent 5 star hotels, B&Bs, and self-catering lodges you can book during your time in Dorset.
Best 5 Star Hotels in Dorset
Here's a look at ten of the finest hotels for a one-of-a-kind experience in Dorset…
Summer Lodge Country House Hotel, Evershot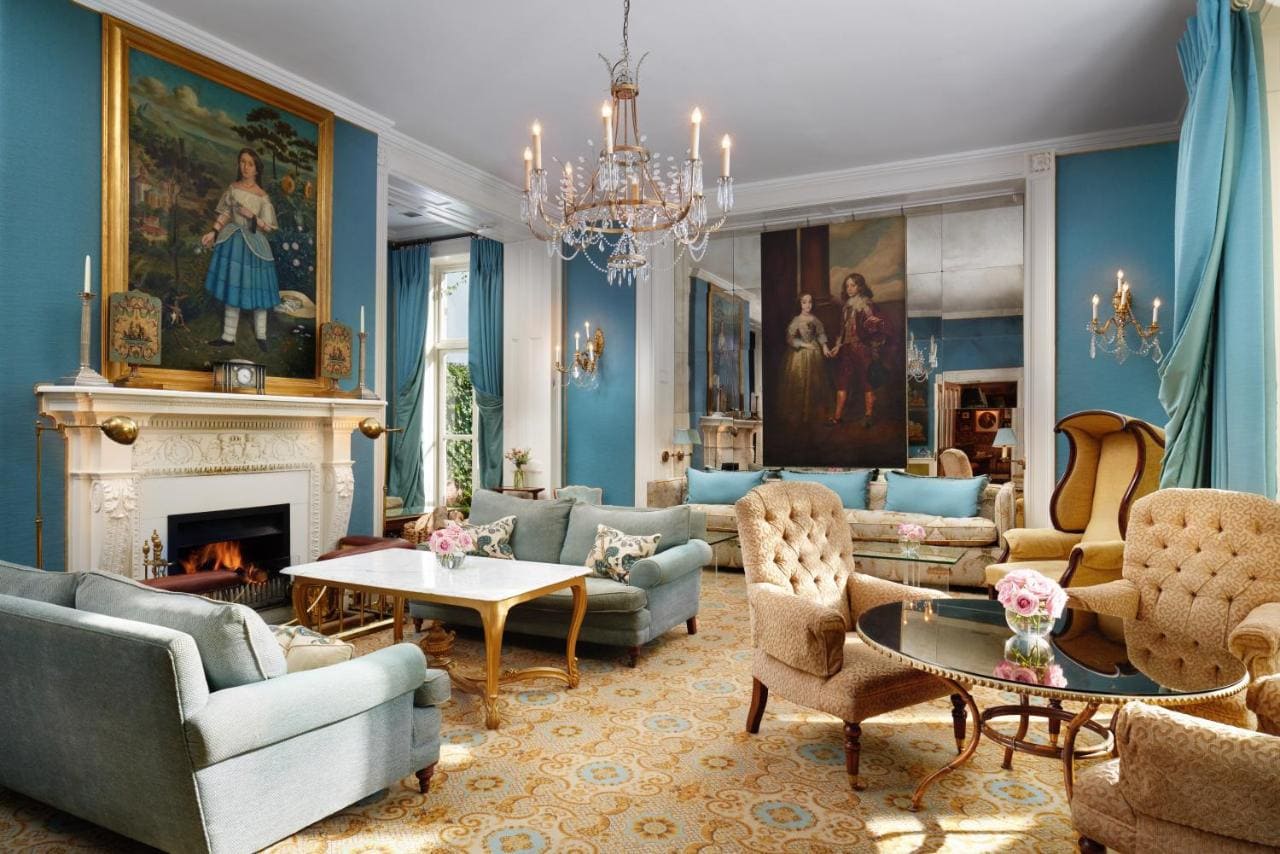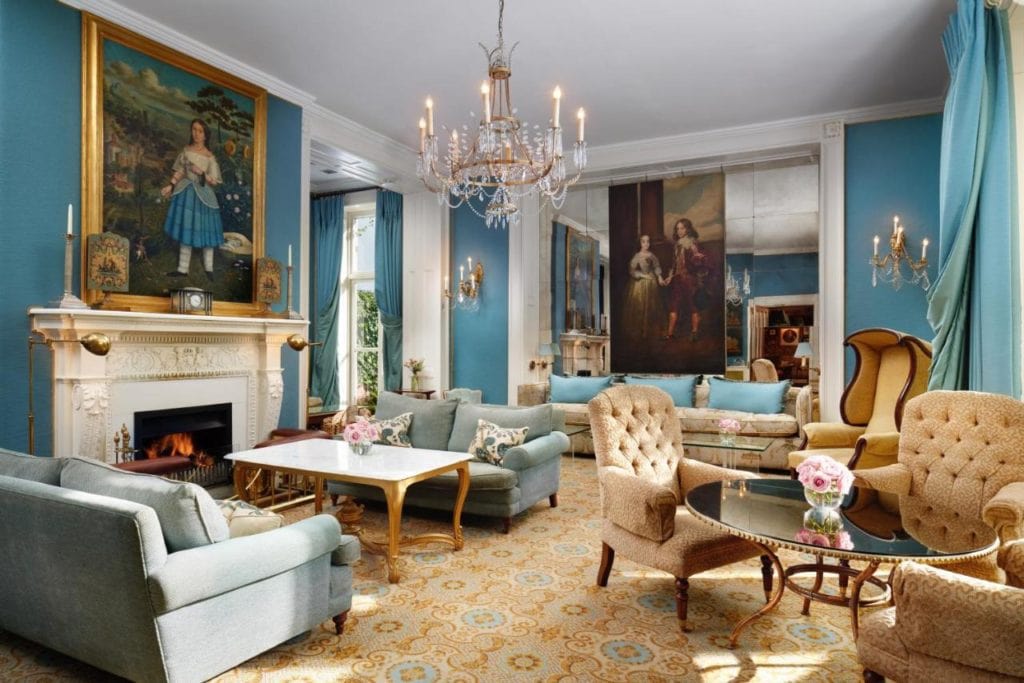 Secreted amongst the rolling hills of Evershot village, Summer Lodge offers a classic countryside experience. The hotel's traditional English decor encapsulates the spirit of Dorset.
Start your day off with an amazing English breakfast on the glass terrace. Just outside, you'll find an expansive garden with a lush green lawn, water fountains, and croquet setups.
The exquisite restaurant serves farm-to-table cuisine paired with the in-house sommelier's select choice of exceptional wines. Across the road is the hotel's sister establishment, Acorn Inn, a 16th-century pub serving local drinks and gourmet meals.
With so many things to explore, you'll find yourself immersed in equestrian, fishing, hiking, swimming, and sailing activities all in one day.
Little Court, Charminster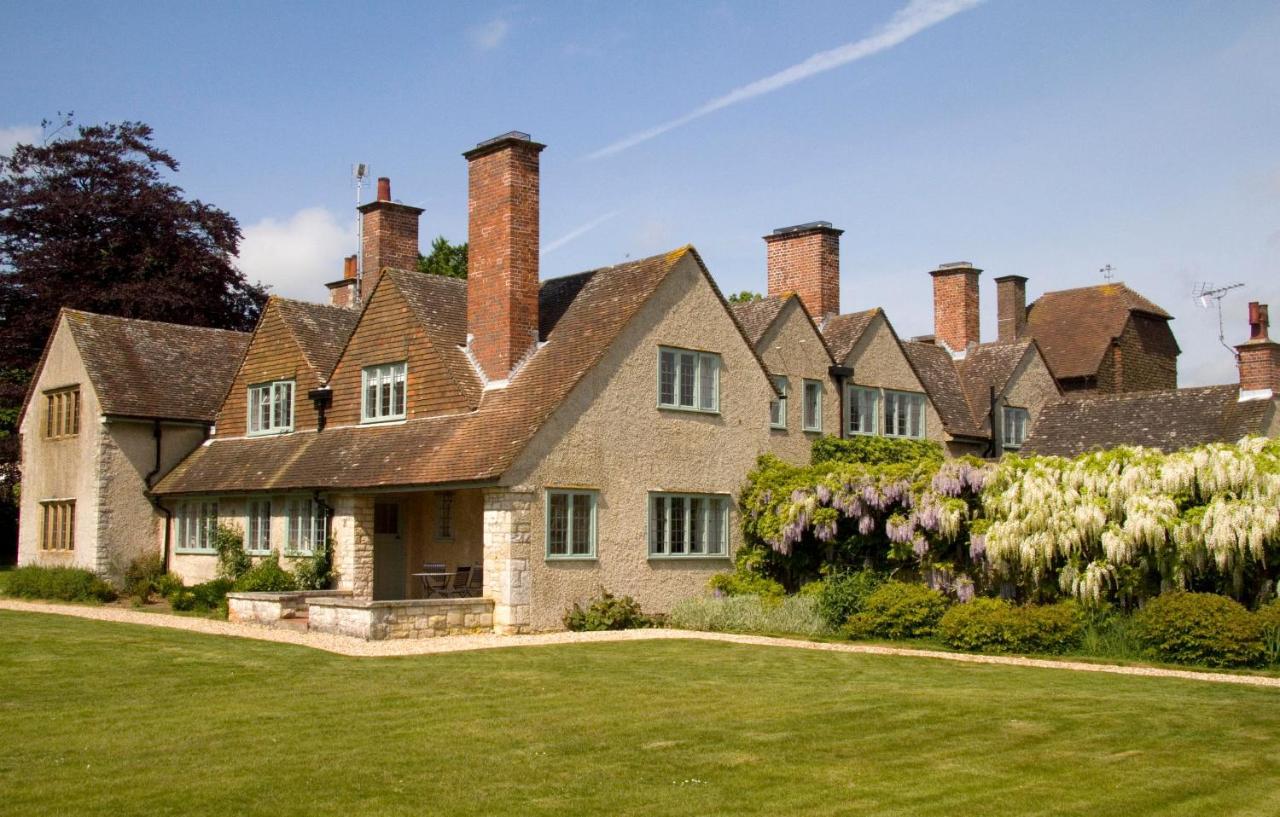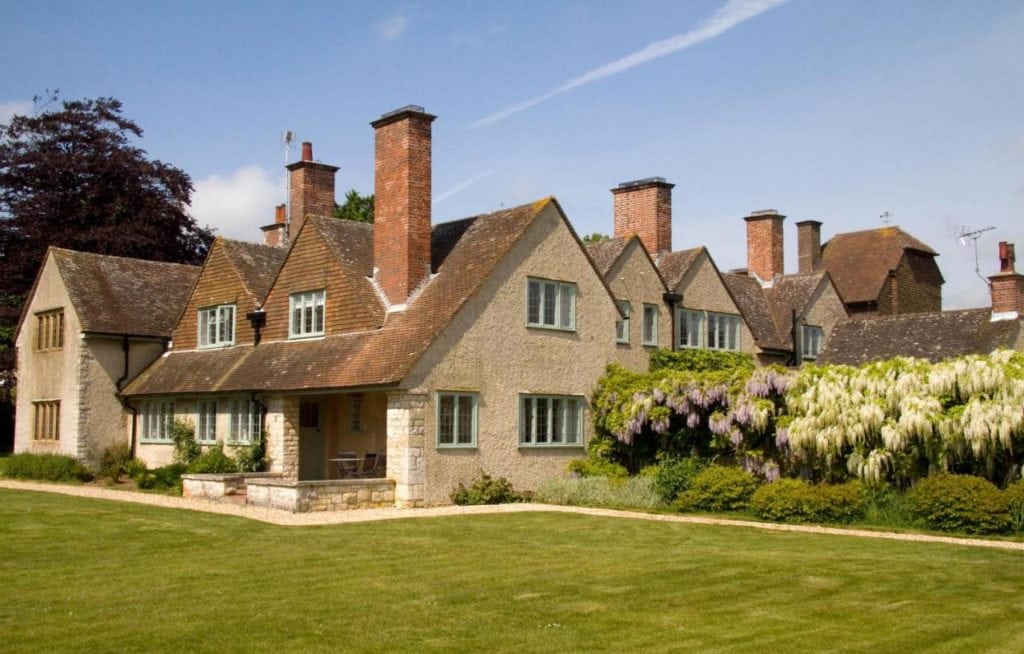 Located in the quaint village of Charminster, Little Court is a bed and breakfast that offers a 5-star escape into the Dorset countryside.
Built in 1909, this gorgeous Edwardian Lutyens style country house has four acres of lush green gardens. So it's the perfect place to bring your dog! The classic interior decor matches the fortress exterior, where you can spend your days laying out by the poolside or playing a thrilling game of tennis.
The B&B is only 1.6 km from the historically acclaimed market town of Dorchester. Here you can do your souvenir shopping and experience local cuisine from traditional Dorset pubs and bars.
Balincourt Guest House, Bournemouth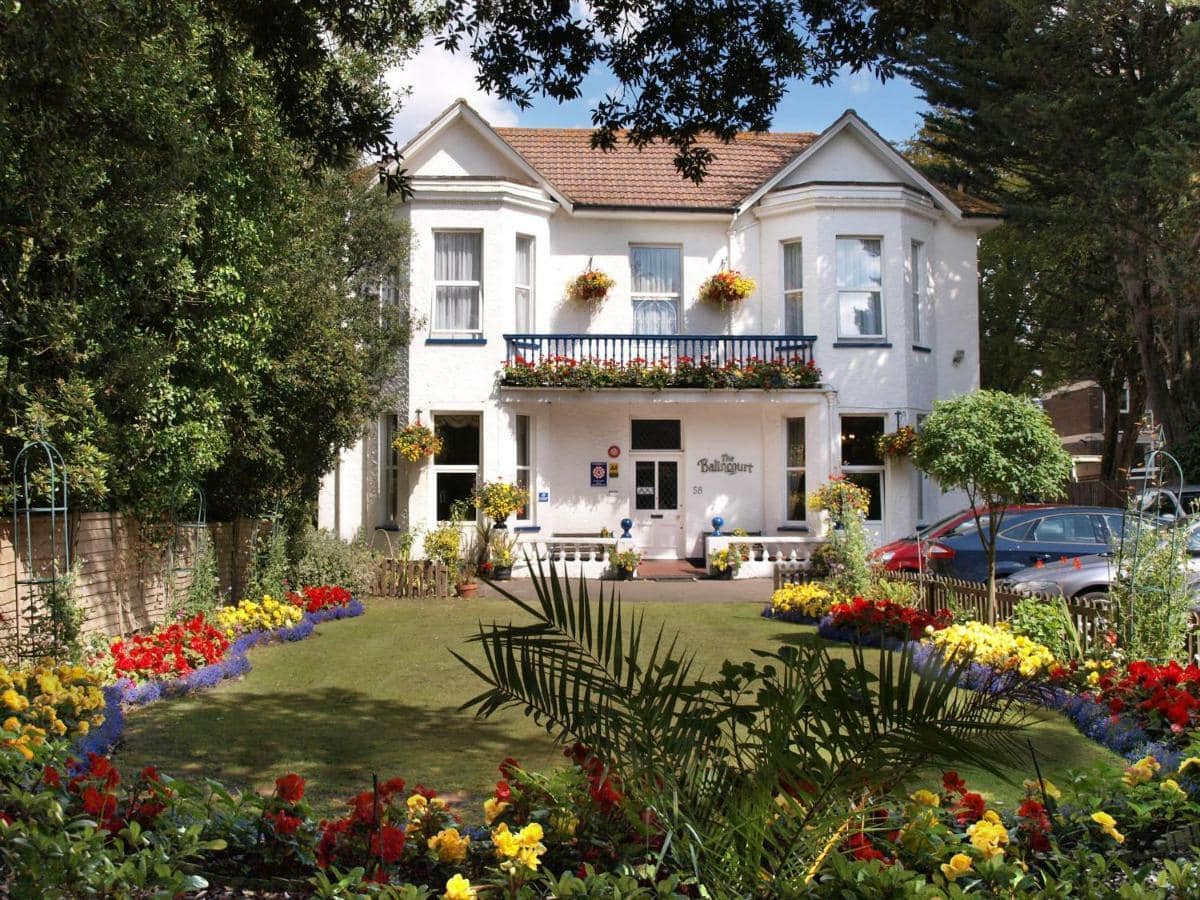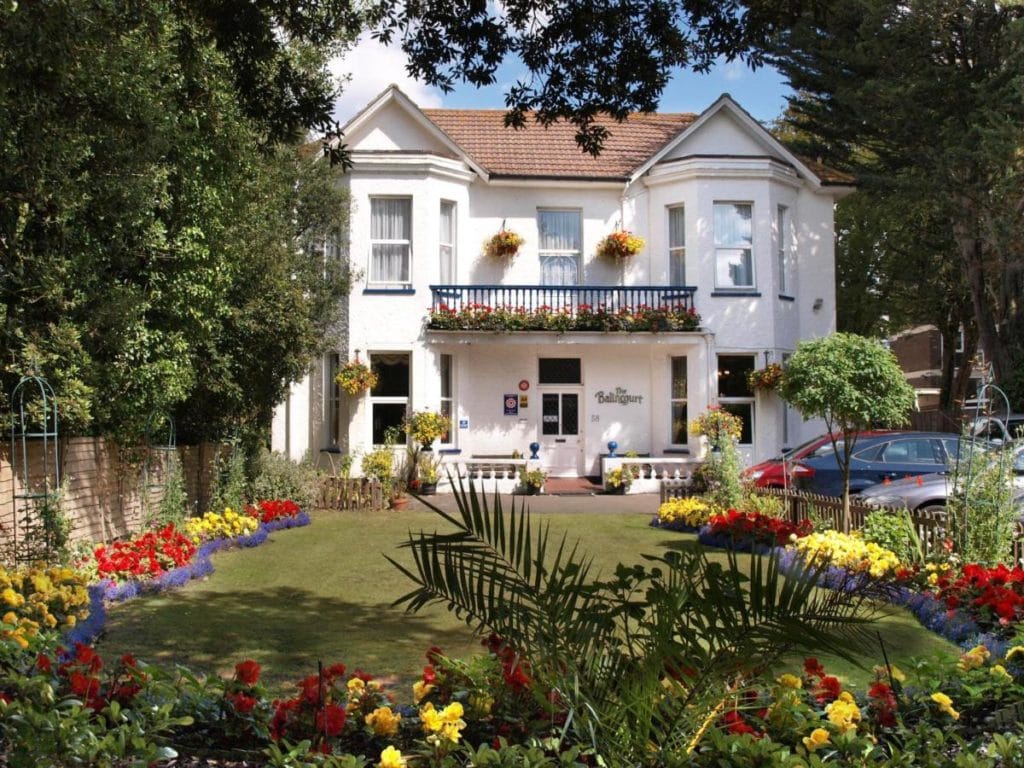 Balincourt is a luxury, award-winning 5 star guest house just 6 minutes away from Bournemouth Beach. The white Victorian home boasts a colourful exterior with rows of exotic flowers and an equally vibrant front garden.
Inside, you'll find comfortably-sized bedrooms with classic furniture polished off with subtle pops of colour. Balincourt also has a traditional-style dining area where you can enjoy a tasty English breakfast or afternoon tea.
Take an open-top bus tour to discover Bournemouth Pier, Poole Quay, and other local attractions while enjoying panoramic views of this seaside town.
Greenwood Grange, Higher Bockhampton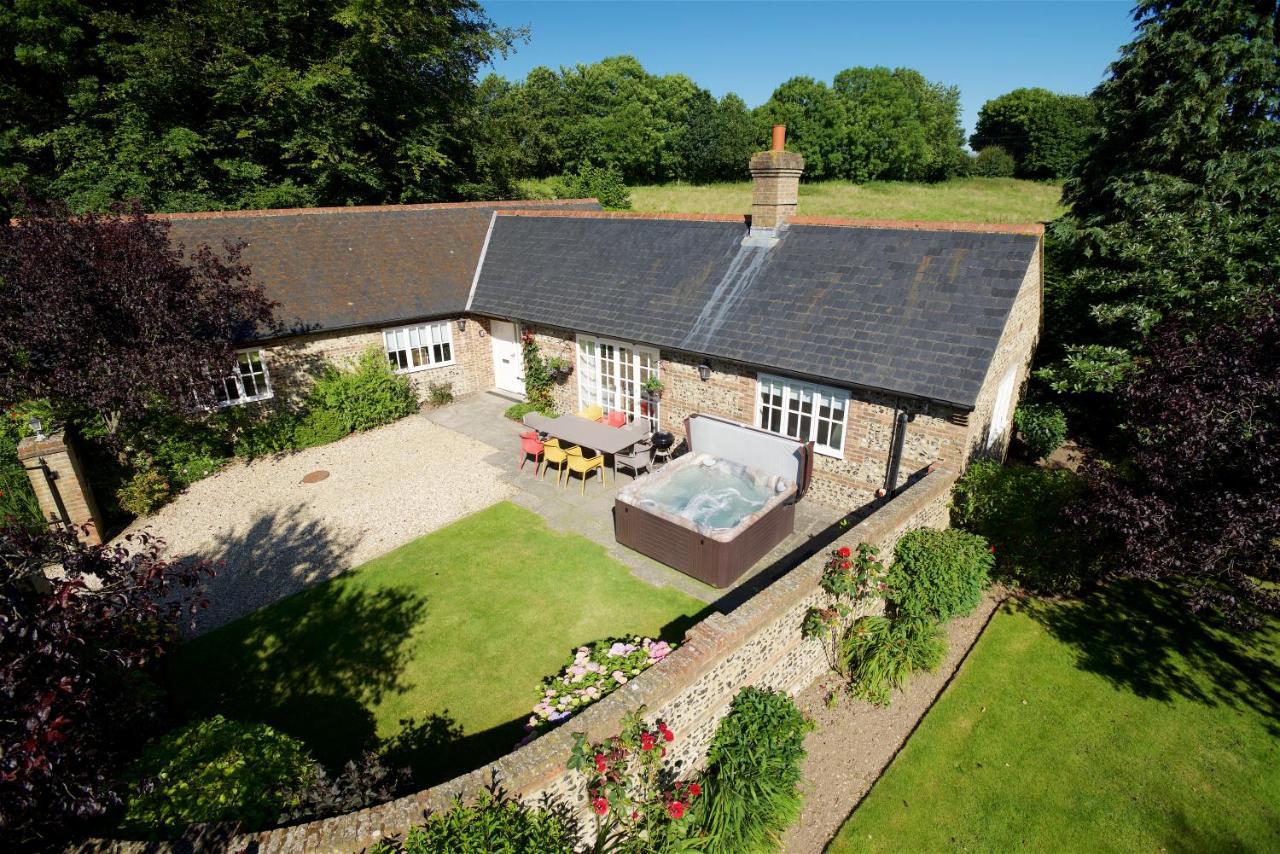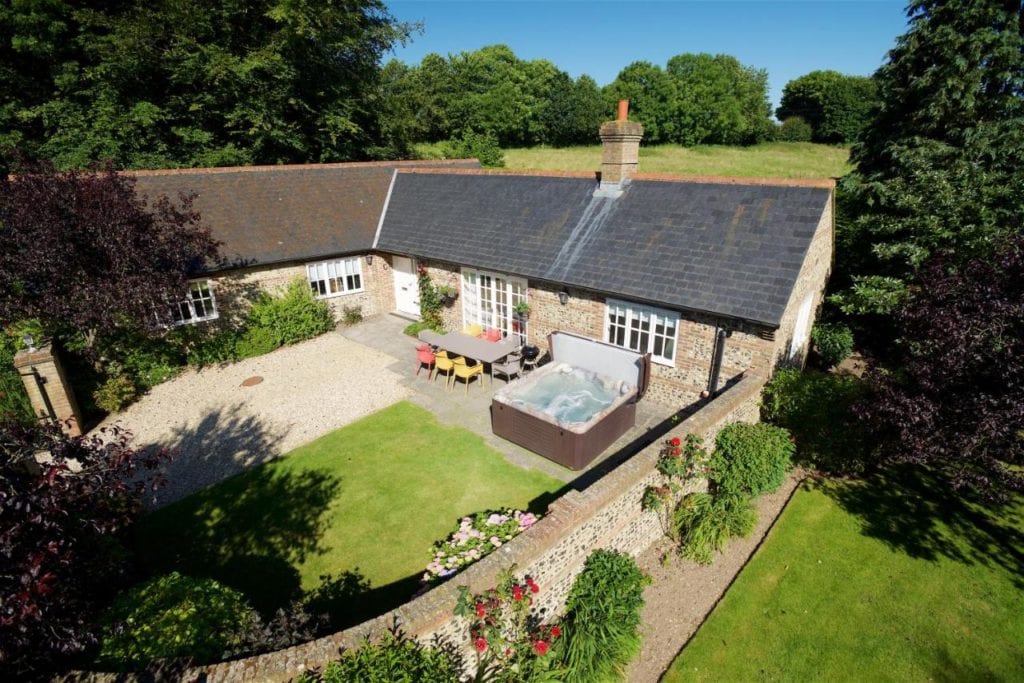 Originally built as a group of farm buildings in 1849 by Thomas Hardy's father, the Greenwood Grange's 17 stone cottages emanate Dorset's countryside luxury living.
The self-catering cottages are a few minutes away from Thorncombe Woods, which is dotted with walking trails.
Greenwood Grange is nothing short of luxury entertainment, from an arcade room to tennis courts. There's also a fruit and veggie garden where you can grab ingredients for supper.
The park also offers relaxing saunas, indoor swimming pools, and hot tubs. So it's the perfect place to relax after a long day of exploring the woods.
Quay House, Christchurch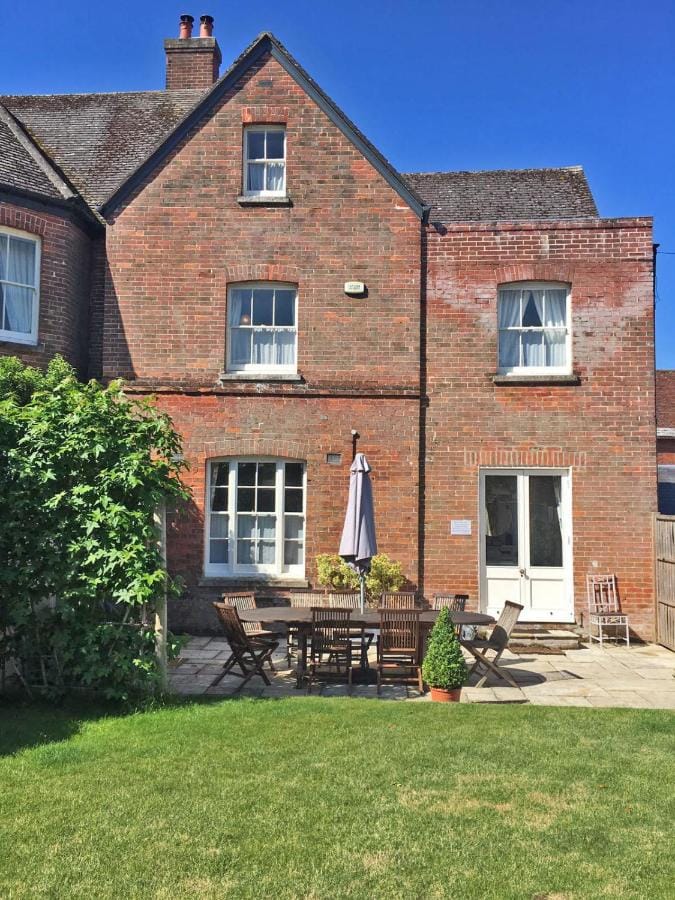 Situated in the centre of Christchurch, this 5 star Georgian townhouse features a beautiful garden and spacious kitchen. The house has six bedrooms and can comfortably accommodate 15 people, so it's perfect for a large group or family gatherings.
The exterior red brick facade and black roof give the house a modern rustic curve appeal. Inside you'll find softer features such as white furnishings, floral drapes, and pops of yellow and turquoise.
Quay House is also very centrally located. So you'll have easy access to various bars, restaurants, boutiques and natural landmarks like River Avon and Southbourne Beach.
The Lord Bute & Restaurant, Christchurch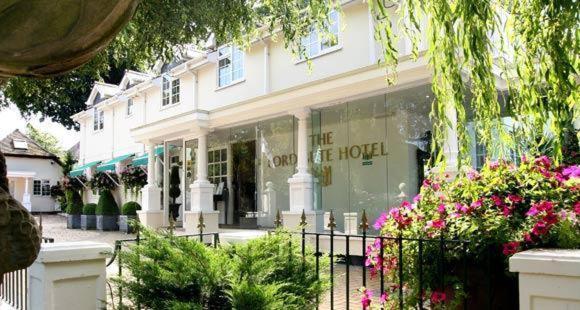 Comfortably situated between the Dorset coast and the scenic New Forest, Lord Bute is a stone's throw away from Highcliffe Castle. Yes, that's where the last season of ITV's hit drama Mr Selfridge was filmed.
The boutique hotel offers self-catering options coupled with exquisite culinary delights from the restaurant's à la Carte menu and afternoon tea.
Lord Bute guests can take day trips to Christchurch for a unique shopping and dining experience. Alternatively, they can go a little further to enjoy the sandy beaches of Bournemouth.
The Priory Hotel, Wareham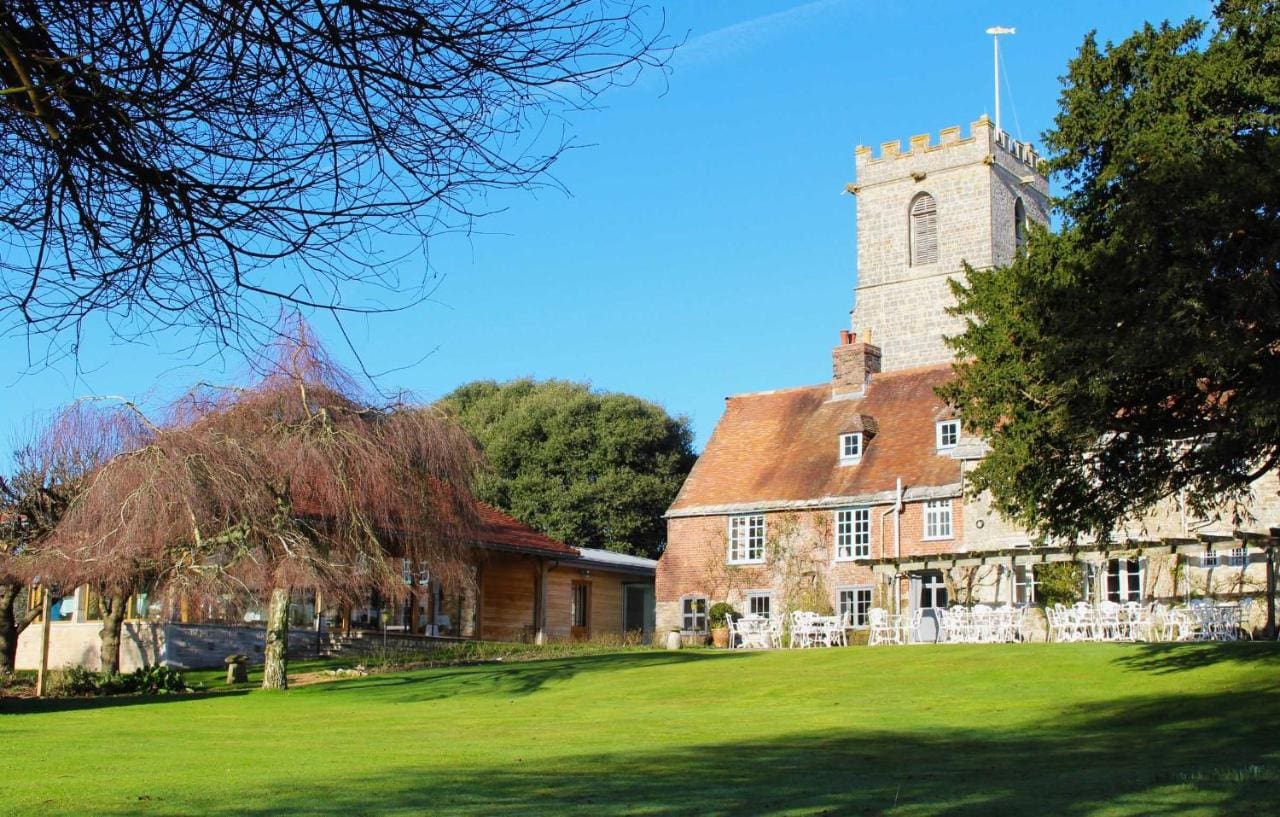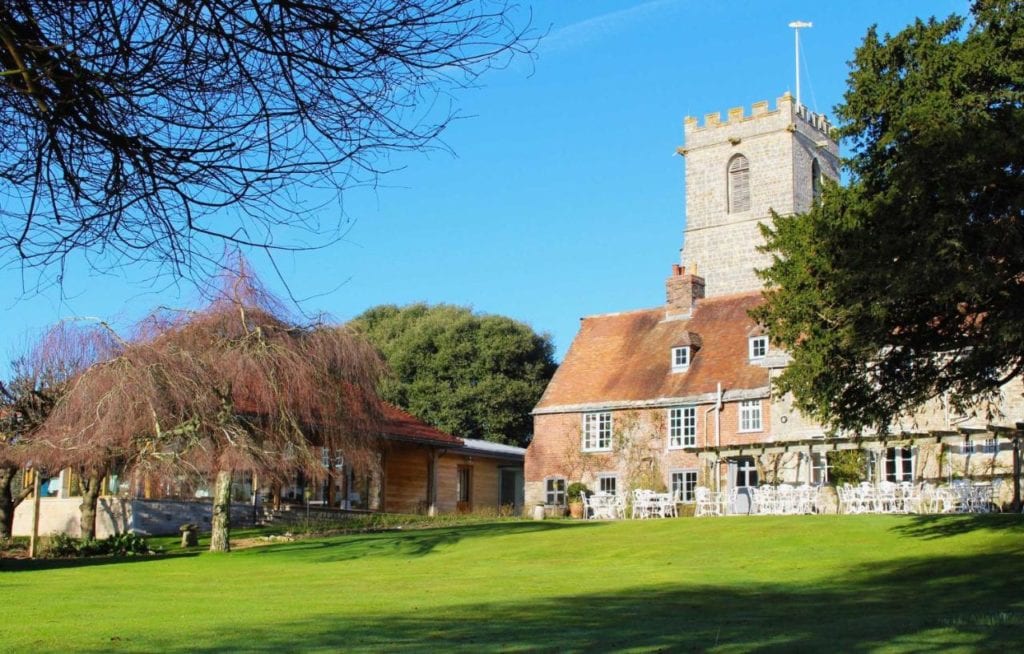 The Priory Hotel is a lavish boutique hotel situated on the banks of the River Frome. Offering an exquisite getaway, the hotel features individually designed rooms and a garden room restaurant where you'll get a unique dining experience.
A short bike ride or walk away from your hotel's doorstep is the magnificent Dorset Coast. This shoreline boasts a crystal blue ocean and unique limestone bays such as Lulworth Cove and Kimmeridge, serving you picturesque views of the Jurassic Coast.
Chewton Glen Hotel & Spa, New Milton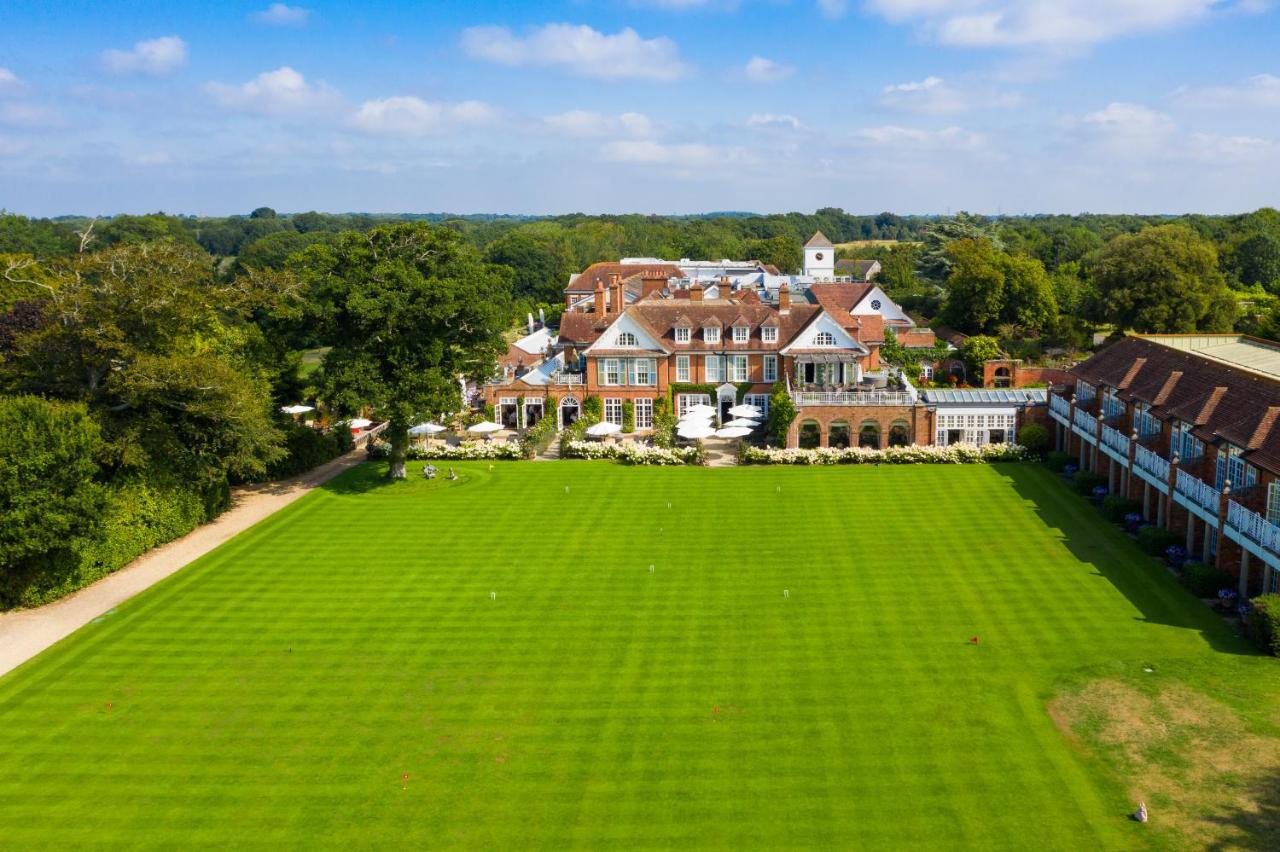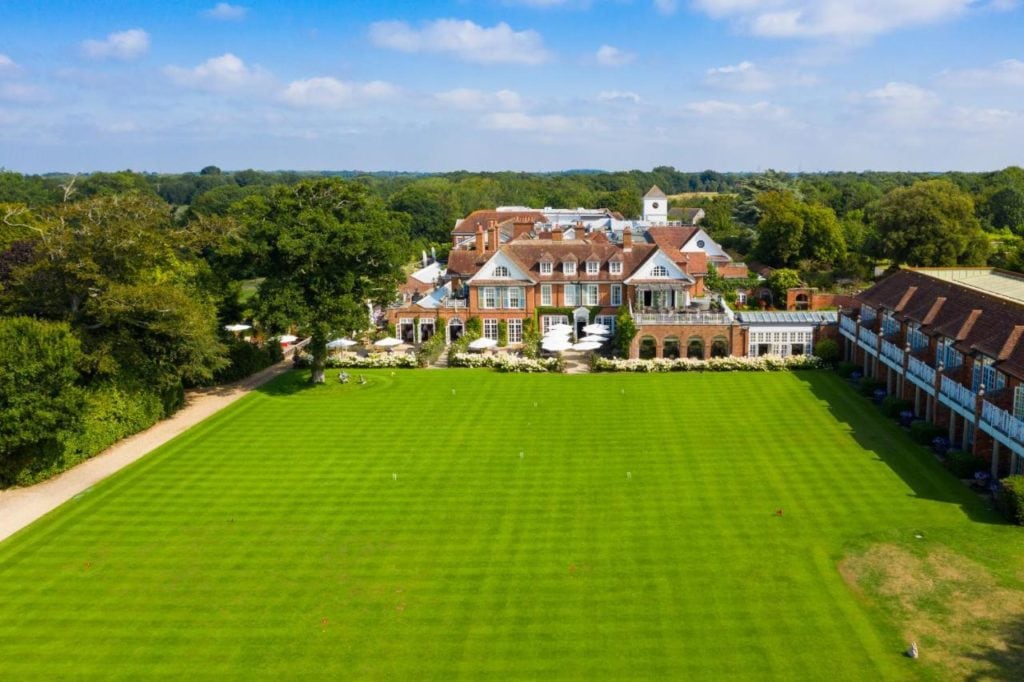 Chewton Glen is a luxurious chateau hotel on the edges of the New Forest – just over the border in Hampshire. As well as beautiful traditionally-styled garden rooms, the hotel also offers unique treehouse cottages. These are fully equipped with deluxe furnishings, a hot tub, and idyllic views of the forest.
With ingredients sourced less than 100 metres from the kitchen, the Chewton Glen restaurant offers a variety of local cuisine and beverages. Learn more about your diner by attending a cookery class with the hotel's award-winning Chefs.
Spoil yourself at the wellness spa with a range of treatments, or head out to the New Forest for equestrian and hiking activities.
The Kings Arms, Sherborne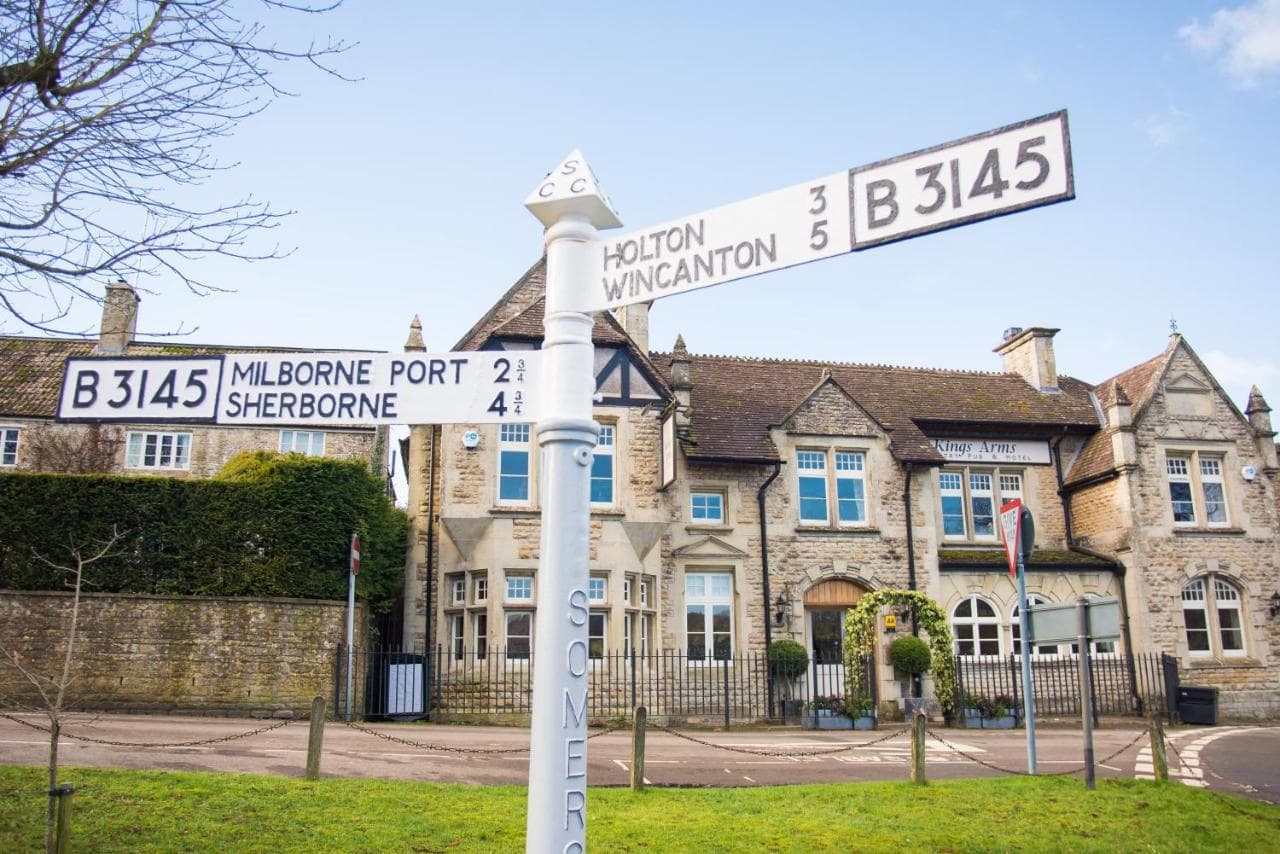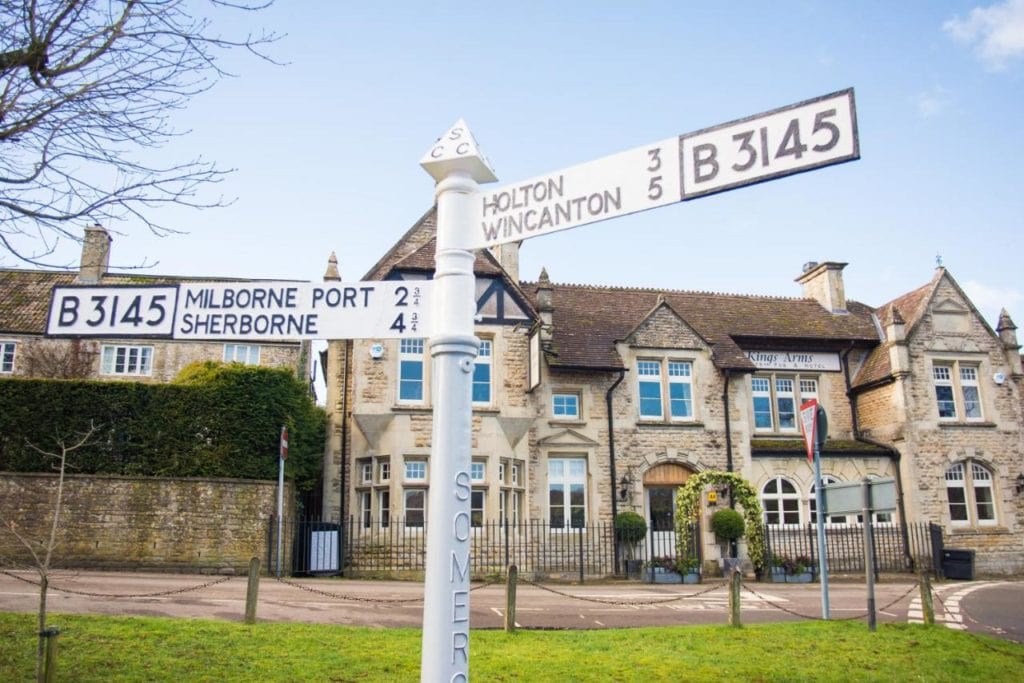 Dating back to 1813, the Kings Arms is an Edwardian country pub and inn. It provides ten classic ensuite bedrooms, a contemporary restaurant with a tantalising menu, and a tranquil garden with views of the valley.
The hotel's pub offers a wide range of select wines and spirits, enjoyable on the outside terrace while taking in stunning views of the Charlton Horethorne countryside.
Rainbow Apartment & Spa, Bournemouth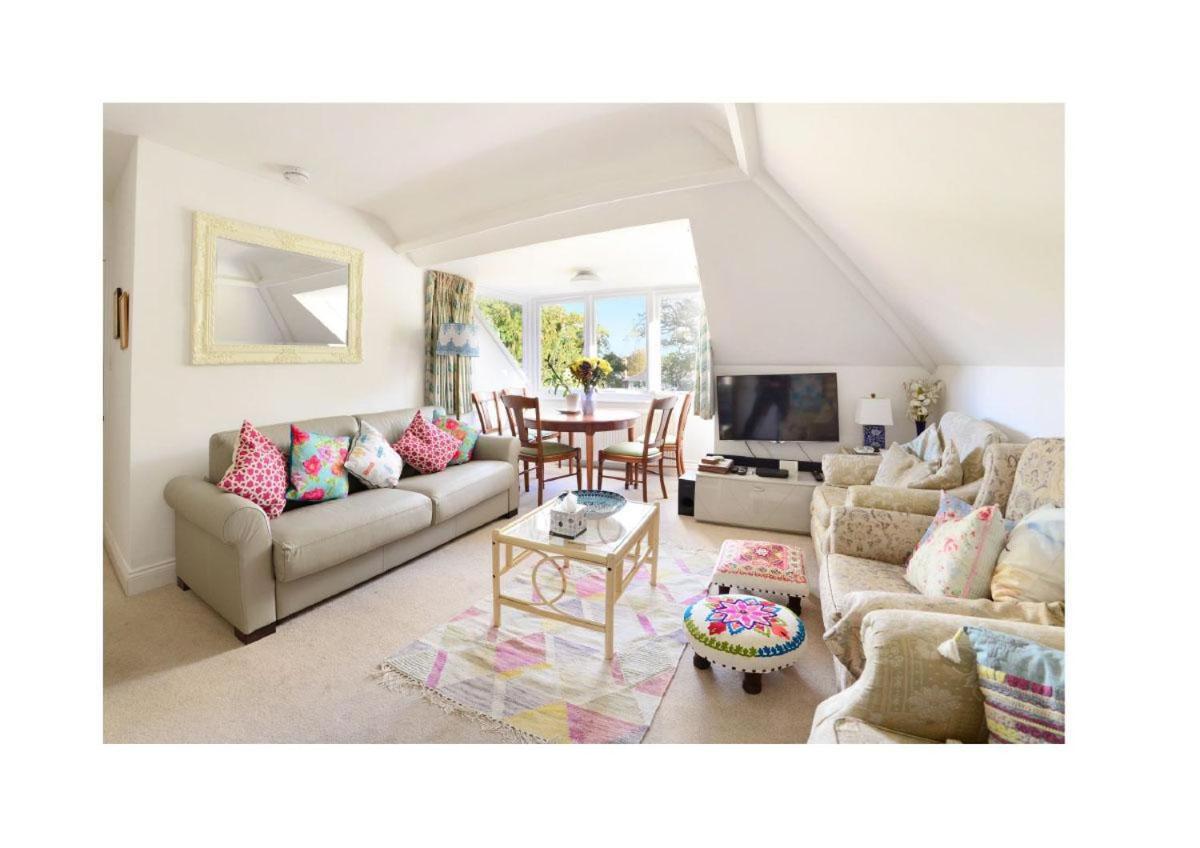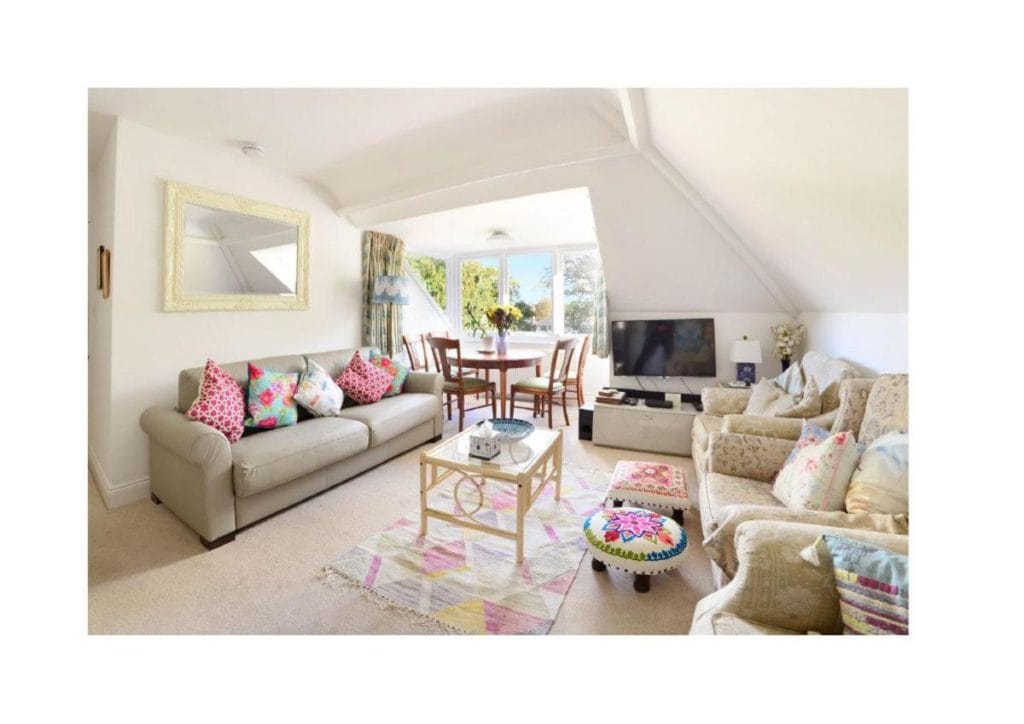 This 5-star apartment features contemporary modern furniture, an expansive garden, and beachfront views. The deluxe apartment comfortably sleeps 8-12 people, making it suitable for a big group or family vacation.
Spend your days relaxing in the spa or jacuzzi, grab a drink at the bar, or head to the casino if you're feeling lucky.
Just 2.5 km away from Eastcliff Beach and a 30 minute walk to the Bournemouth pier. Here you can enjoy snorkelling, surfing, and sunbathing while having an ice cream.
Stay at a Luxurious 5-Star Hotel in Dorset
Dorset may be a small English county, but it's rich with hidden gems that will leave you wanting more.
There are many great places to stay across Dorset, from these 5 star hotels to cosy guesthouses. Whether you want to stay by the seaside, on a clifftop, or enjoy some countryside living, Dorset has it all. Here are a few more fab local hotels for you to look at…
12 Stunning Cottages and Lodges With Hot Tubs in Dorset
Airbnb Dorset: 16 Unique Places To Stay in Dorset
12 Dog-Friendly Cottages in Dorset for a Country Escape