Some posts on this site contain affiliate links. If you book or buy something through these links, I earn a small commission (at no extra cost to you). Take a look at my privacy policy for more information.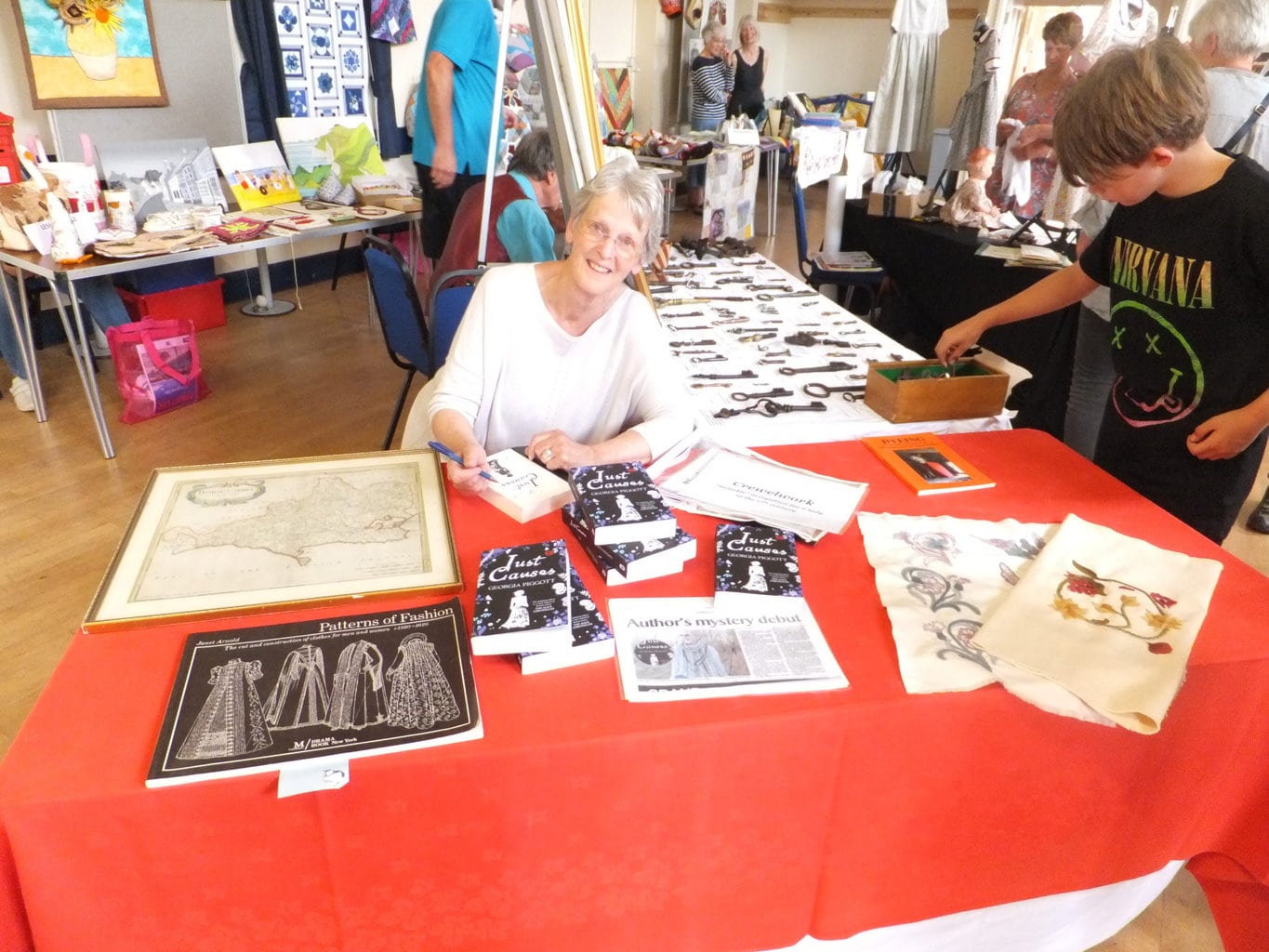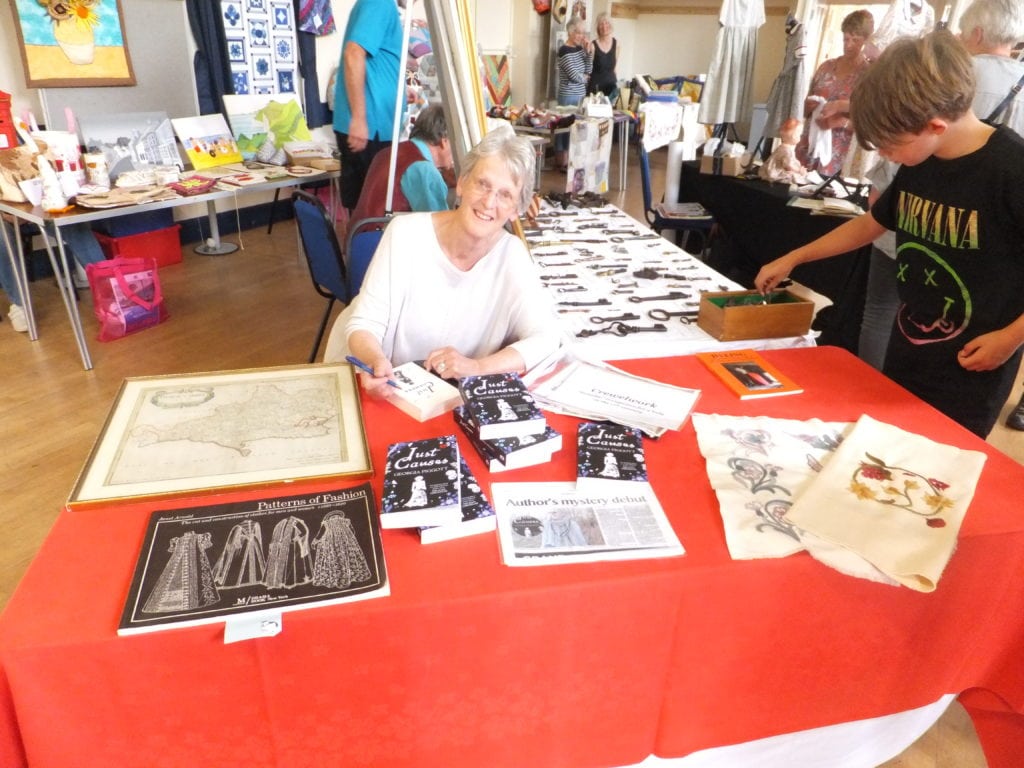 Local author Georgia Piggott's debut novel Just Causes is a historical mystery set in Dorset in the early seventeenth century.
In this post, Georgia shares her experiences writing a historical novel – and how she immersed herself in 17th-century life in order to learn exactly how her character would have lived! She's also shared a Jacobean recipe for Court Sops (cinnamon toast) at the end of this post, so you can try a slice of 17th-century life for yourself…
About Just Causes
Alice Edwards is struggling for survival on her own in a world that is wary of independent-minded women. Along with the farm she now owns after plague strikes, Alice has her own guilt, an orphaned child and jealous neighbours to contend with. So the death of rich bully Rupert Cazanove is the least of her worries. But a chance remark draws Alice to the Cazanove mansion and to its buried secrets. Then the neighbours start to circle and too late Alice realises what easy prey she has become.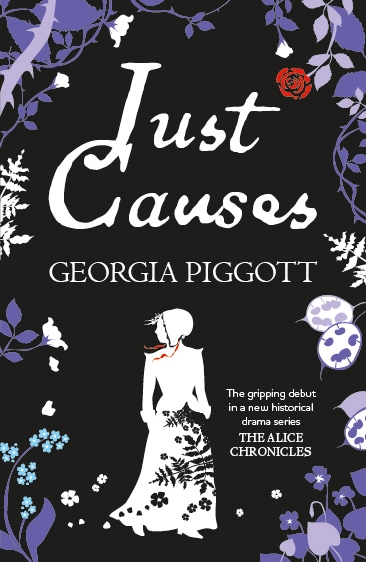 Recipe for History: Georgia's experience writing a historical fiction novel set in Dorset…
The early seventeenth century is a somewhat forgotten period of history, coming after the great Tudor dynasty and preceding the Civil War. It is one of the reasons I chose it when planning my novel Just Causes. Science was beginning to take hold of people's imaginations; questions were starting to be asked about centuries-old medical practices; the authoritarian style of sovereigns began to be openly resented. An ideal age in which to place Dorset-bred Alice.
Orphaned by the plague, Alice still has to run her house. It became clear that I needed to understand the workings of an ordinary or 'yeoman' household and cookery was a major part of that. I was fortunate at that time to live not far from the Weald and Downland Museum in Sussex, where I joined courses led by, amongst others, Ruth Goodman, the social historian who advises film and TV dramatisations and museums like the V&A.
I learned cheesemaking in a Tudor kitchen. I learned how to light a bread oven and know when it was hot enough. I made white flour out of brown flour, 'bolting' it through a cloth to filter out the brown husks, and realised why only the rich ate white bread – they had servants to do the work!
I butchered game, churned butter, made pies and sweet pastries, and scrubbed the working surfaces clean with salt and water – ironically, Health and Safety rules dictated that we afterwards cleaned these clean surfaces with modern spray cleaners.
Perhaps my favourite cookbook from that period is Elinor Fettiplace's Receipt Book by Hilary Spurling (ISBN: 9780571247332). From it comes this recipe [which I have slightly adjusted] for Cinnamon Toast.
Written down by Elinor, the lady of a Berkshire country house, in the early 17th century, it is a sort of Jacobean comfort food…
Court Sops [Cinnamon Toast] Recipe
275ml/0.5 pint brown ale
15g/1 tbsp caster sugar
Ground nutmeg to taste
Ground cinnamon to taste
4 thick slices white bread
Heat the ale, sugar and nutmeg, stirring until the sugar has dissolved. Toast the bread as slowly as possible and then lay the slices in a baking dish. Pour over the ale at least 10mm/0.5" deep for the bread to soak up. Leave the dish in a slow oven or any other warm place for about 10 minutes. It can be left much longer. Add more liquid if necessary.
Serve the sops buttered with a sprinkling of cinnamon, and more sugar and nutmeg if necessary.
The beauty of this dish is that it can be left almost indefinitely, toasting on top and steeping below.
Just Causes by Georgia Piggott is out now in ebook and paperback, published by Crumps Barn Studio.