Some posts on this site contain affiliate links. If you book or buy something through these links, I earn a small commission (at no extra cost to you). Take a look at my privacy policy for more information.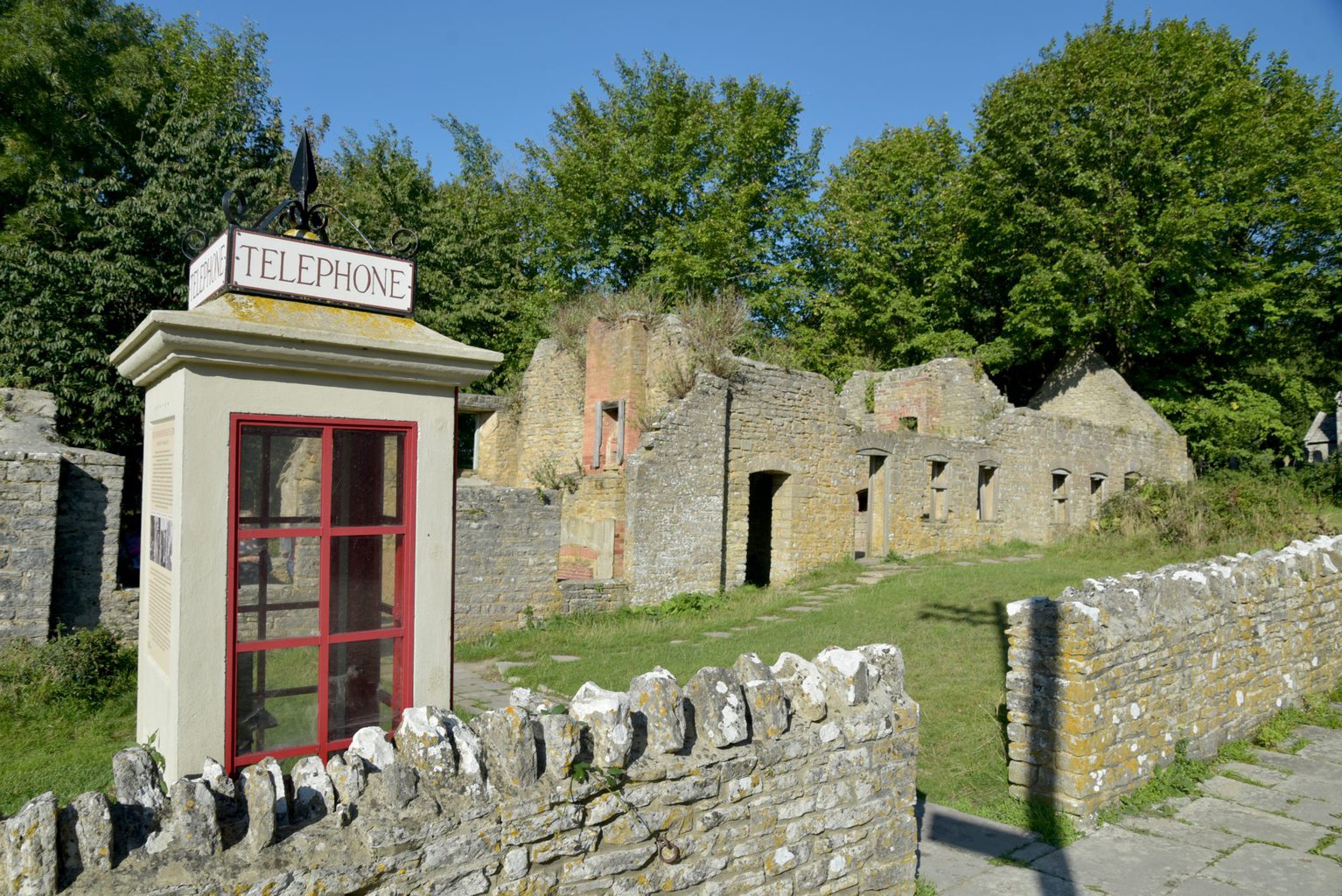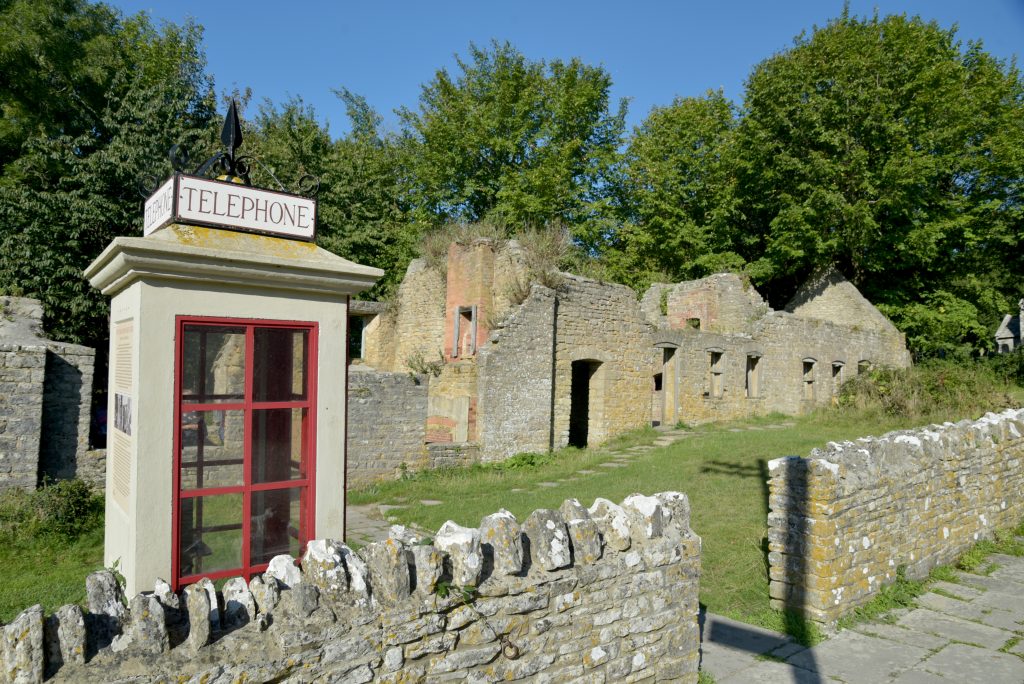 Thanks to the current Covid-19 pandemic, most museums across the country are currently closed. But that doesn't mean we can't still explore them!
If you're stuck at home and miss exploring Dorset, there are quite a few ways to explore digitally. You can take to Google Street View to look around some of the historic sites around the area. You can browse museum collections online, or watch YouTube videos for further context. Why not put this time to good use and try learning a little more about Dorset? Below, I've listed some of the best local museums across the county – along with ways to visit them "virtually".
ALSO – Help support your favourite Dorset museums at this time by following them on social media. Many will continue to post images and videos of interesting things from their collection, so you might discover something new or learn a fascinating fact!
RELATED POST: A list of Dorset tourist attractions and charities that are currently fundraising to survive COVID-19.
Discover the Abandoned Village of Tyneham
Tyneham is a village frozen in time. Its residents abandoned their homes during WWII because the army needed the surrounding area for training. Sadly, they could not return, and many of the buildings were destroyed. Today, visitors can explore the ruins of the village, as well as several restored properties which show what country life was like during in the 1930s. Thanks to Google Street View, you can take a virtual tour of the village via a series of 360° photos.
How to explore virtually: Use this link to access Tyneham on Google Street View. Click and drag the photo to the left or right to "turn" around. Use the map in the bottom left corner to navigate: where a darker green circle appears it means a 360° photo is available. Click it to jump there and explore another building.
The Tank Museum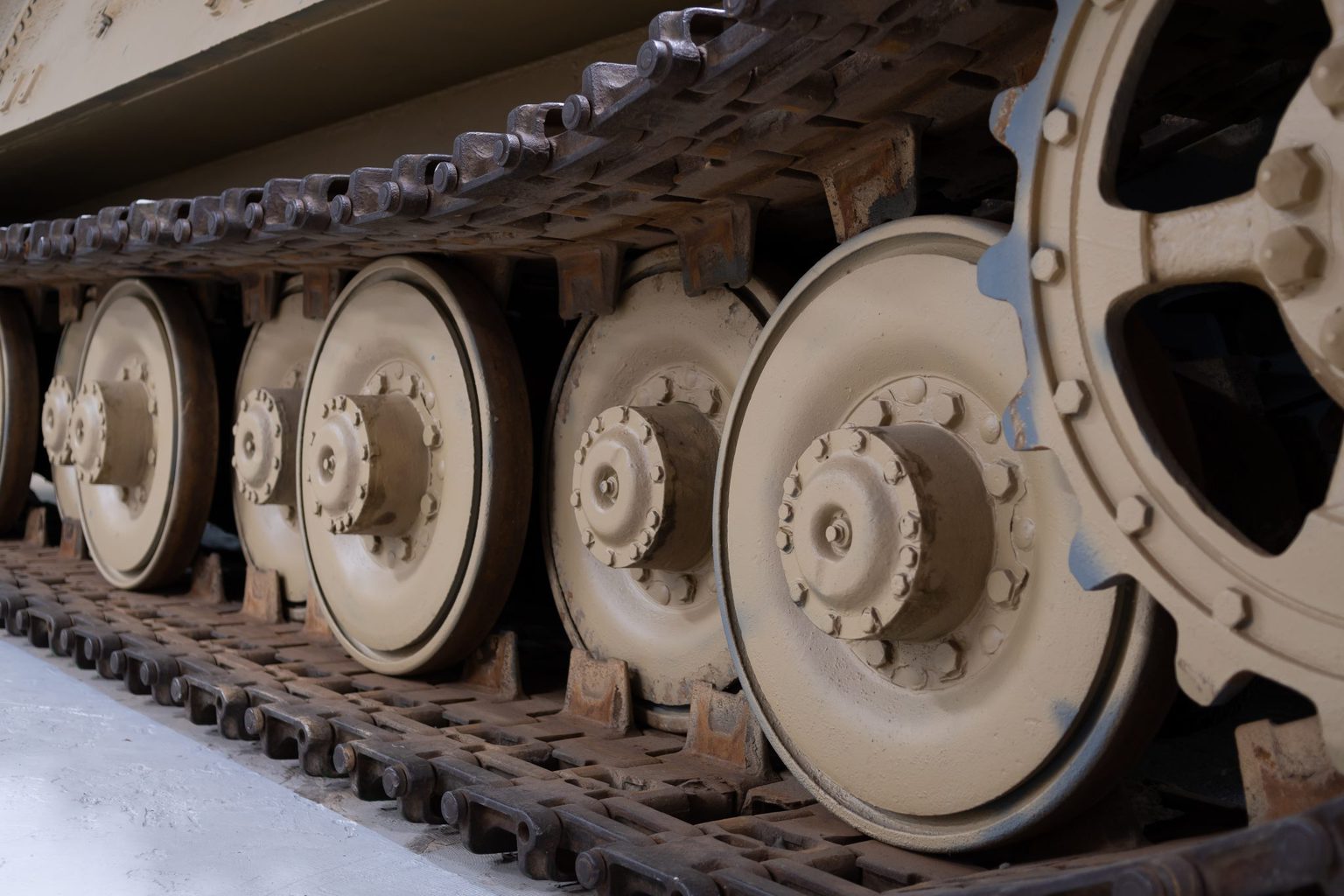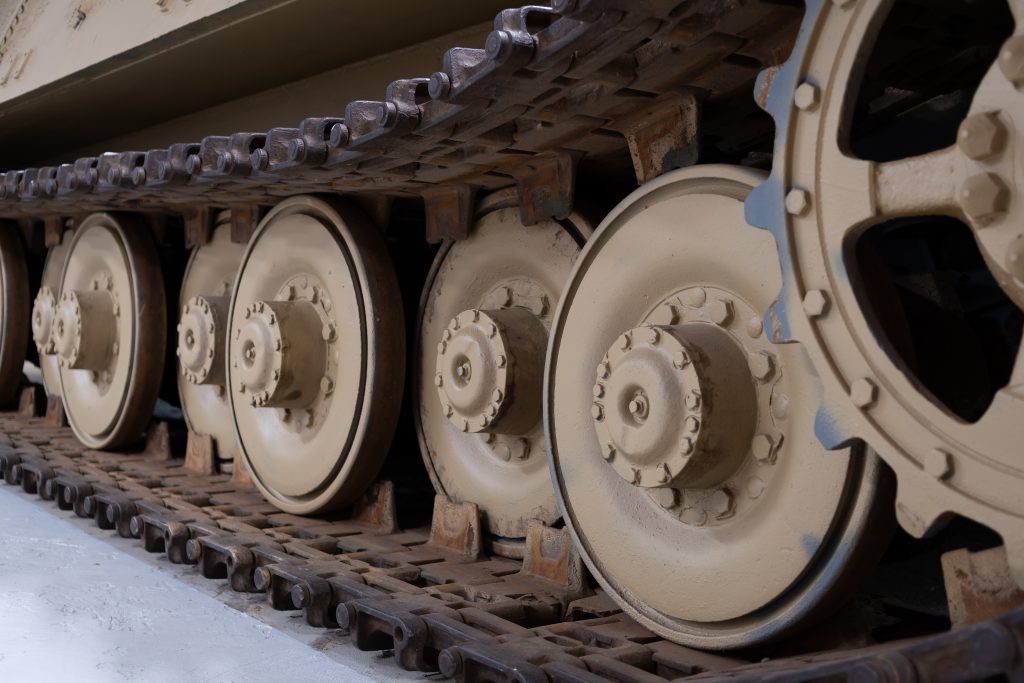 In Bovington, The Tank Museum is home to a huge collection of armoured fighting vehicles. Discover the history of the tank, from 1915 to the present day, and get up close to a variety of vehicles.
How to explore virtually: The Tank Museum have an extensive number of videos on their YouTube channel covering the collection – and even showing some of the tanks in action. They also say that they will continue to share content across their social media platforms throughout the closure, so stay tuned!
Russell-Cotes Museum
In 1901, Merton Russell-Cotes gave his wife Annie a dream house in Bournemouth, on a cliff overlooking the sea. Together they filled the house with a fascinating collection of British art, as well as objects collected on their travels around the world. Today, the Russell-Cotes Museum allows visitors to explore this curiosity-filled villa.
How to explore virtually: You can use Google Street View to do a virtual tour of the museum here. The navigation works as mentioned earlier.
Hardy's Cottage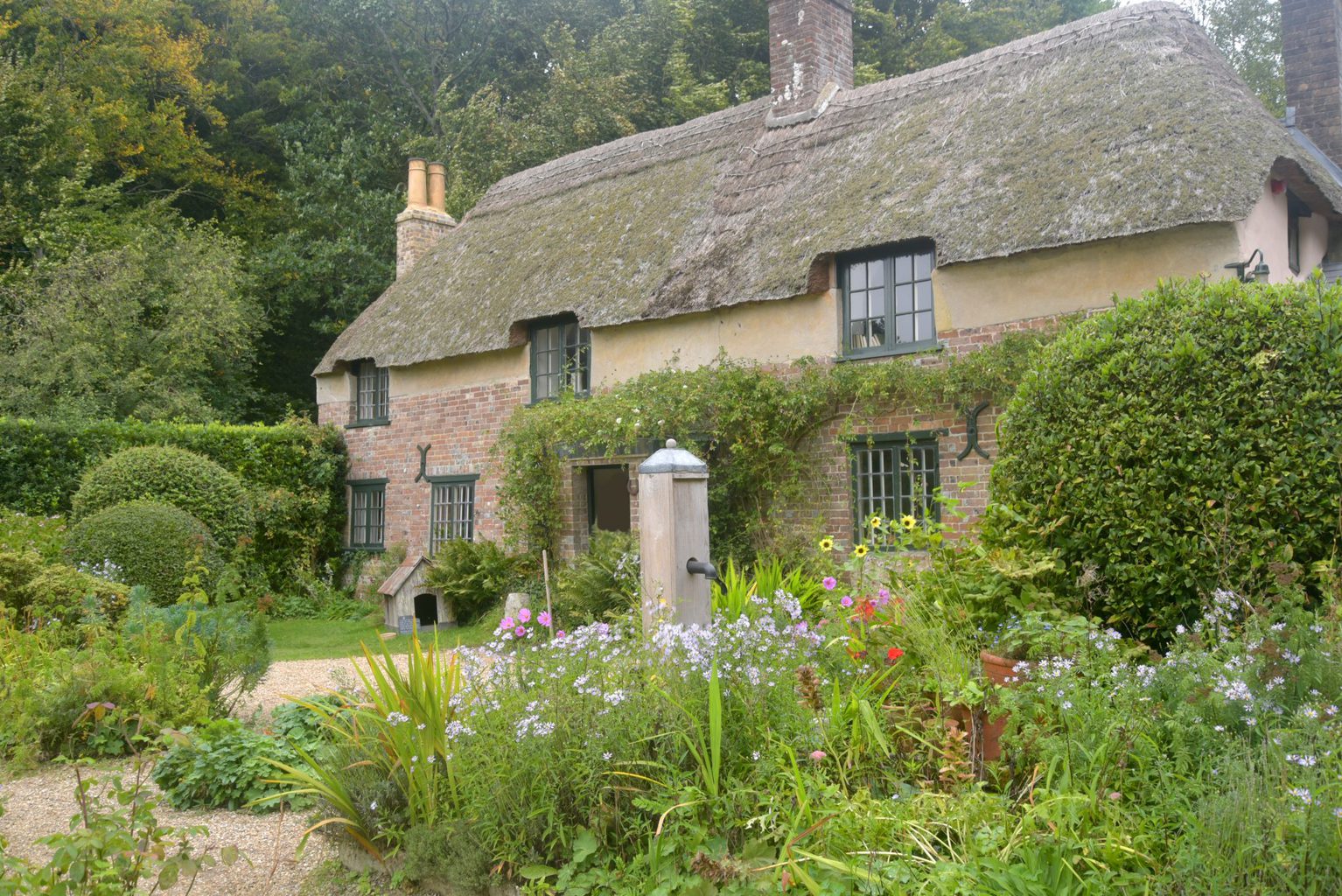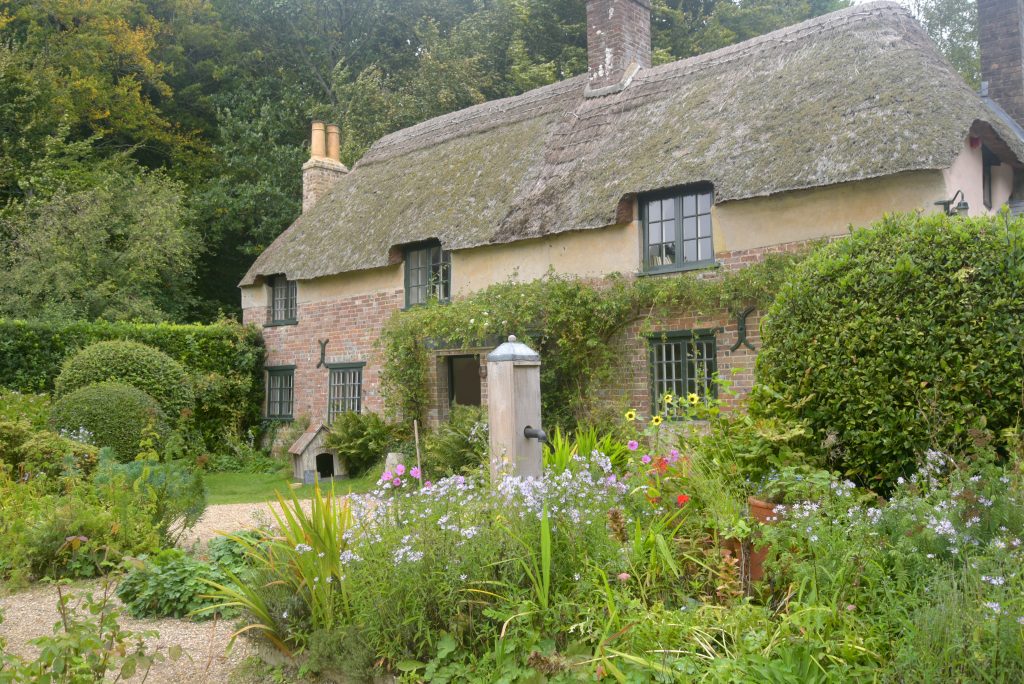 Thomas Hardy, the author behind many famous works including Tess of the Dubervilles and Far from the Madding Crowd, was born in Dorset and set most of his novels there. He wrote many of these in the cottage in which he grew up. Hardy's Cottage is now a National Trust property, open to the public for a glimpse into the author's upbringing.
How to explore virtually: The National Trust's website offers a room-by-room exploration of Hardy's Cottage in pictures.
Corfe Castle
Another National Trust property, Corfe Castle is a thousand-year-old ruined castle with a fascinating (and often bloody) history. It was partially demolished in 1646 by the Parliamentarians, so today all that's left is a striking ruin. Standing on a hilltop on the Isle of Purbeck, this historic castle has some of the best views in the area!
How to explore virtually: Another Google Street View exploration allows you to virtually tour the entire site, and even go inside some of the ruined rooms.
The Nothe Fort
The Nothe Fort, on the edge of the harbour in Weymouth, was built between 1860-1872 was built to protect the Naval Harbour at Portland. It has a rich history and played an important role locally during the Second World War. Today, the Nothe is a fabulous, volunteer-run museum.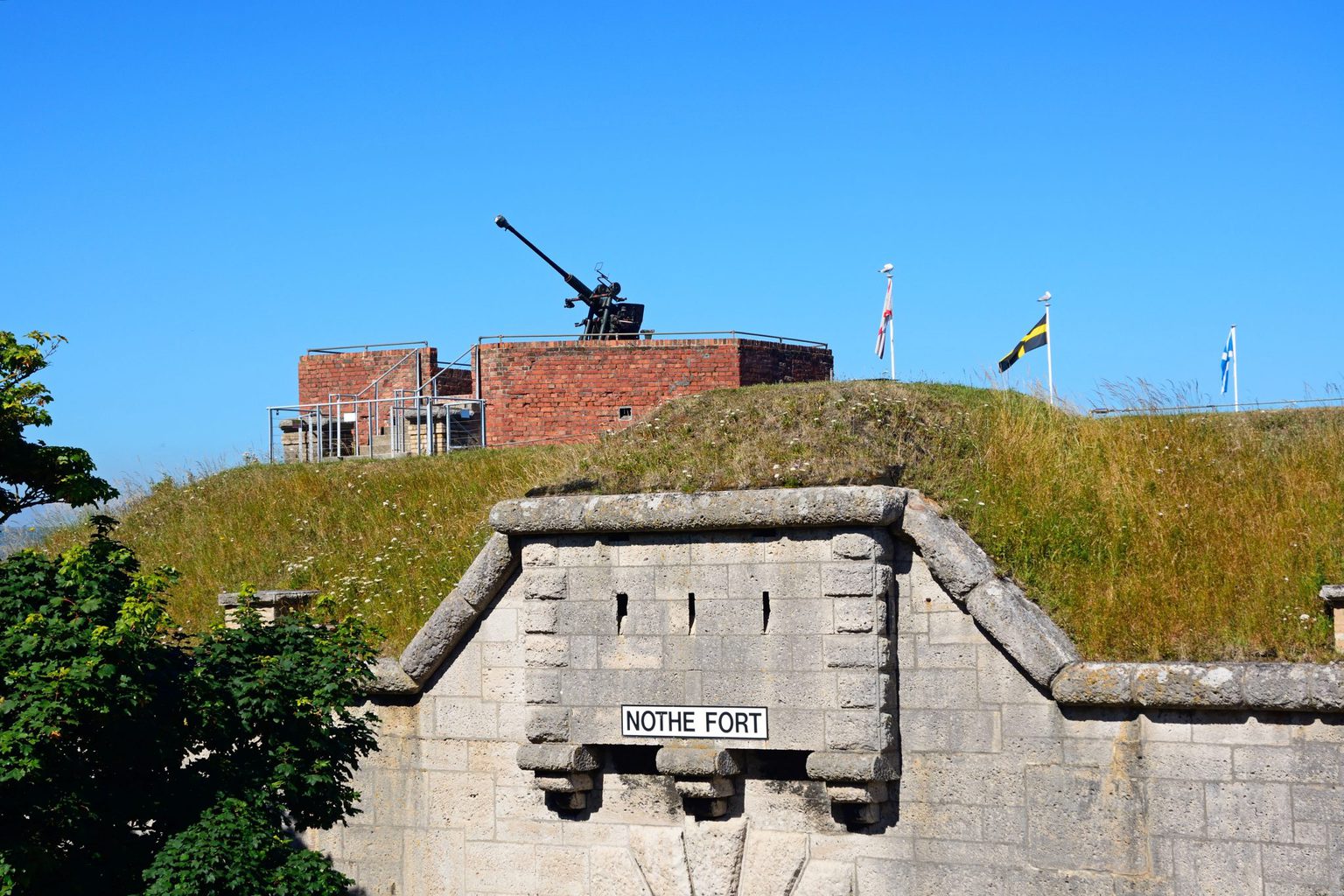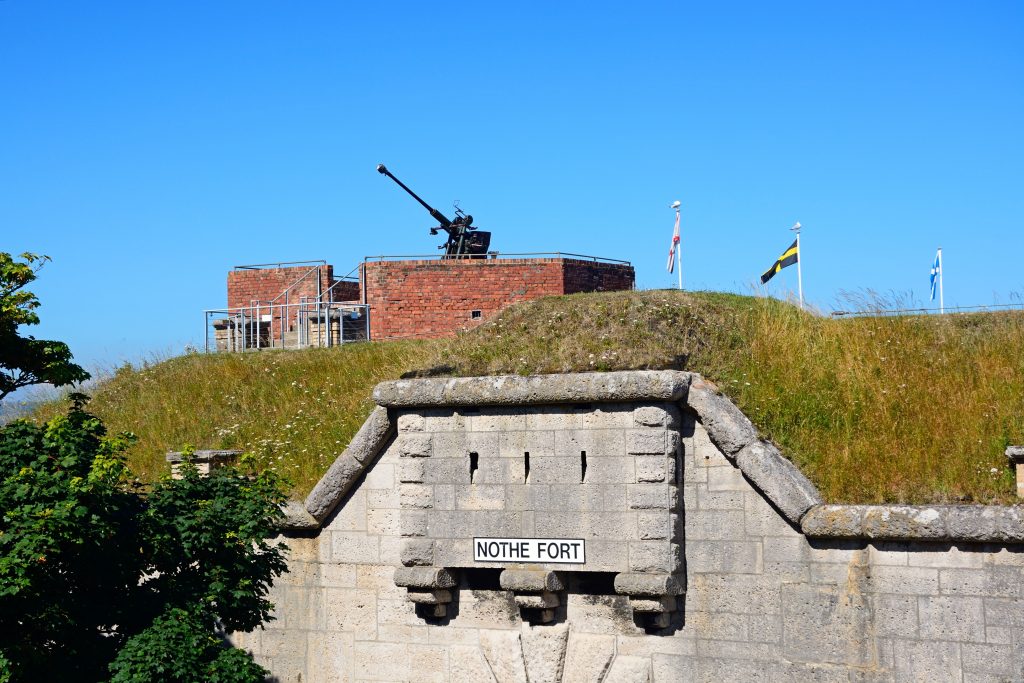 How to explore virtually: You can watch several videos of the Nothe Fort on their YouTube channel. One of the Nothe's volunteers, Geoff Kirby, has also scanned and uploaded a great many of the museum's images. You can explore the collection here.
Poole Museum
Sitting inside a Victorian quayside warehouse, Poole Museum is a treasure trove of local history. From an enormous logboat dating from 295BC, to china from the famed Poole Pottery, there's an eclectic mixture of items to discover.
How to explore virtually: Poole Museum have created a virtual tour, so you can "walk" through the entire building. If anything catches your eye, you can get more info about the collection highlights on the museum's website.
The Keep Military Museum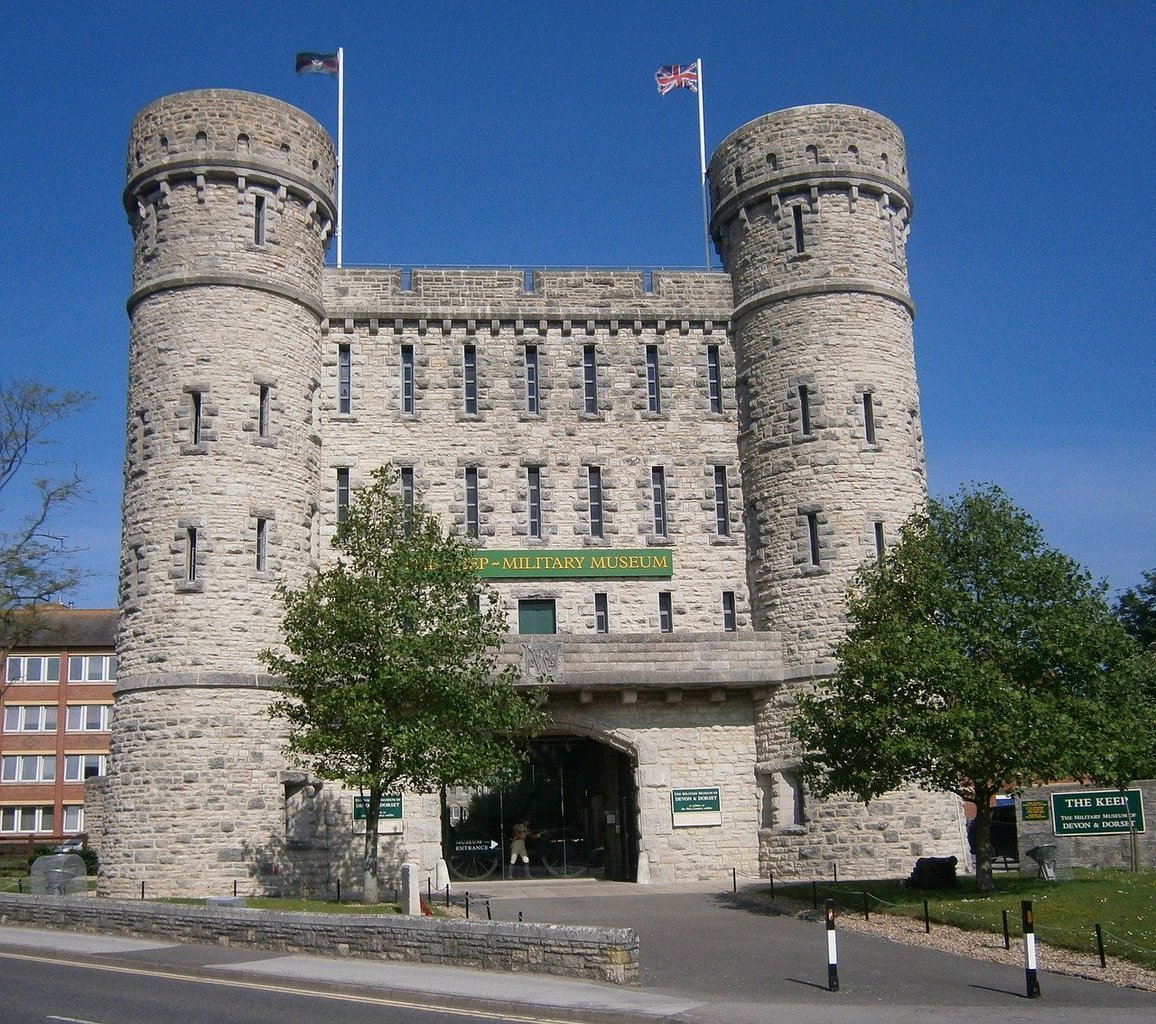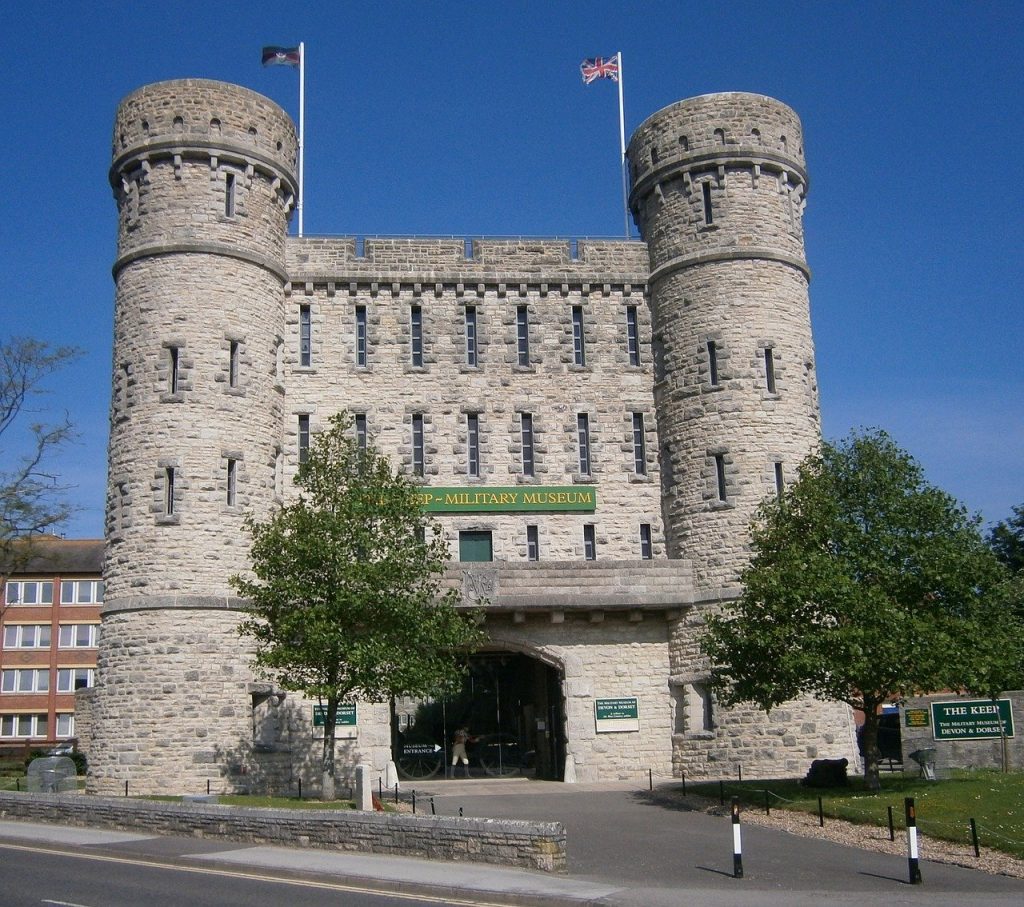 The former county barracks in Dorchester now houses the Keep Military Museum . This imposing building was built around 1880, so it features a lot of history. Inside you will find a vast collection of military memorabilia, weaponry, and other historic items.
How to explore virtually: The Keep Military Museum has an excellent blog, which deep-dives into the individual histories of some of their most fascinating objects using both videos and articles. Over on their Facebook Page, the Museum are posting regular previews of their upcoming publication The Keep in 50 Objects – sharing close-up photos of individual objects, along with their history.
Bridport Museum
The Bridport Museum lies in the heart of Bridport, in one of the town's oldest buildings, an early 16th-century building known as the Castle. Bridport is a historic rope and net making town, so the museum features a unique rope and netting collection – with working machinery. Alongside this is an intriguing and eclectic collection of local history. You'll find everything from Roman artefacts to fossils found along Dorset's Jurassic Coast.
How to explore virtually: Although the museum is closed, you can explore many of our photographs and paintings on their Flickr Page.
The Etches Collection
The Etches Collection is one of the best collections of Late Jurassic age fossils in Britain. The fossils were all found in Kimmeridge Bay by Dr Steve Etches MBE, and are housed in a purpose-built museum in the village of Kimmeridge.
How to explore virtually: Head to their YouTube channel to see some videos with the museum's founder, Steve Etches, taking you through the highlights of the fossil collection.
Swanage Railway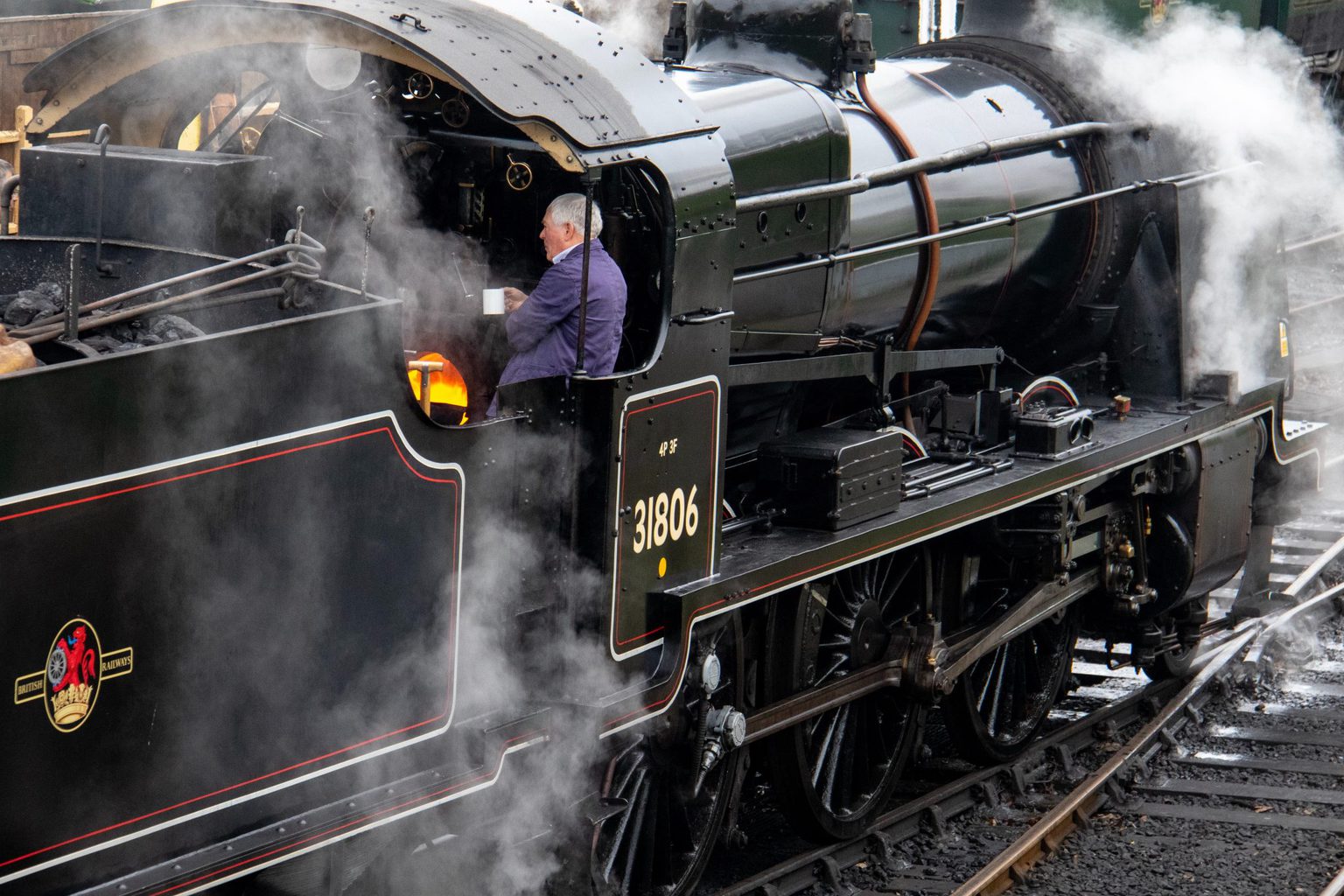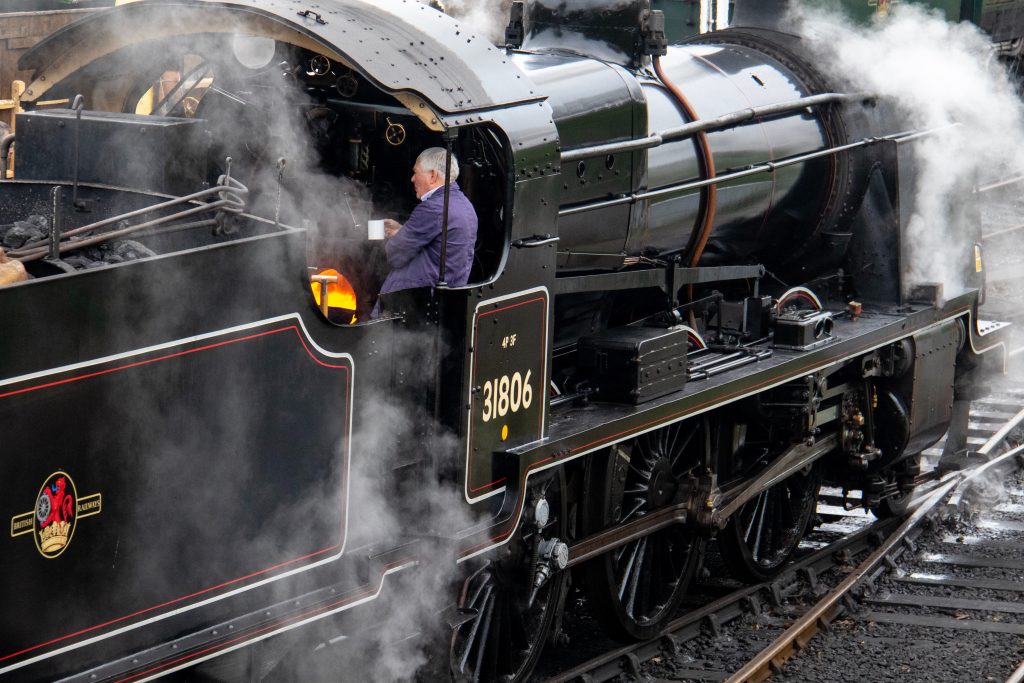 Although not technically a museum, Swanage Railway is a living piece of history. This beautifully preserved steam railway runs across the Isle of Purbeck, through idyllic countryside. Even the stations feel like living museums! The railways is one of my favourite things to do in Swanage – so I can't wait for them to reopen!
How to explore virtually: Lose yourself in the many videos on Swanage Railway's YouTube channel. Everything from videos of entire train journeys, to playlist collections of old British Railways films. The channel is perfect for steam train fanatics!
Pin this post