Some posts on this site contain affiliate links. If you book or buy something through these links, I earn a small commission (at no extra cost to you). Take a look at my privacy policy for more information.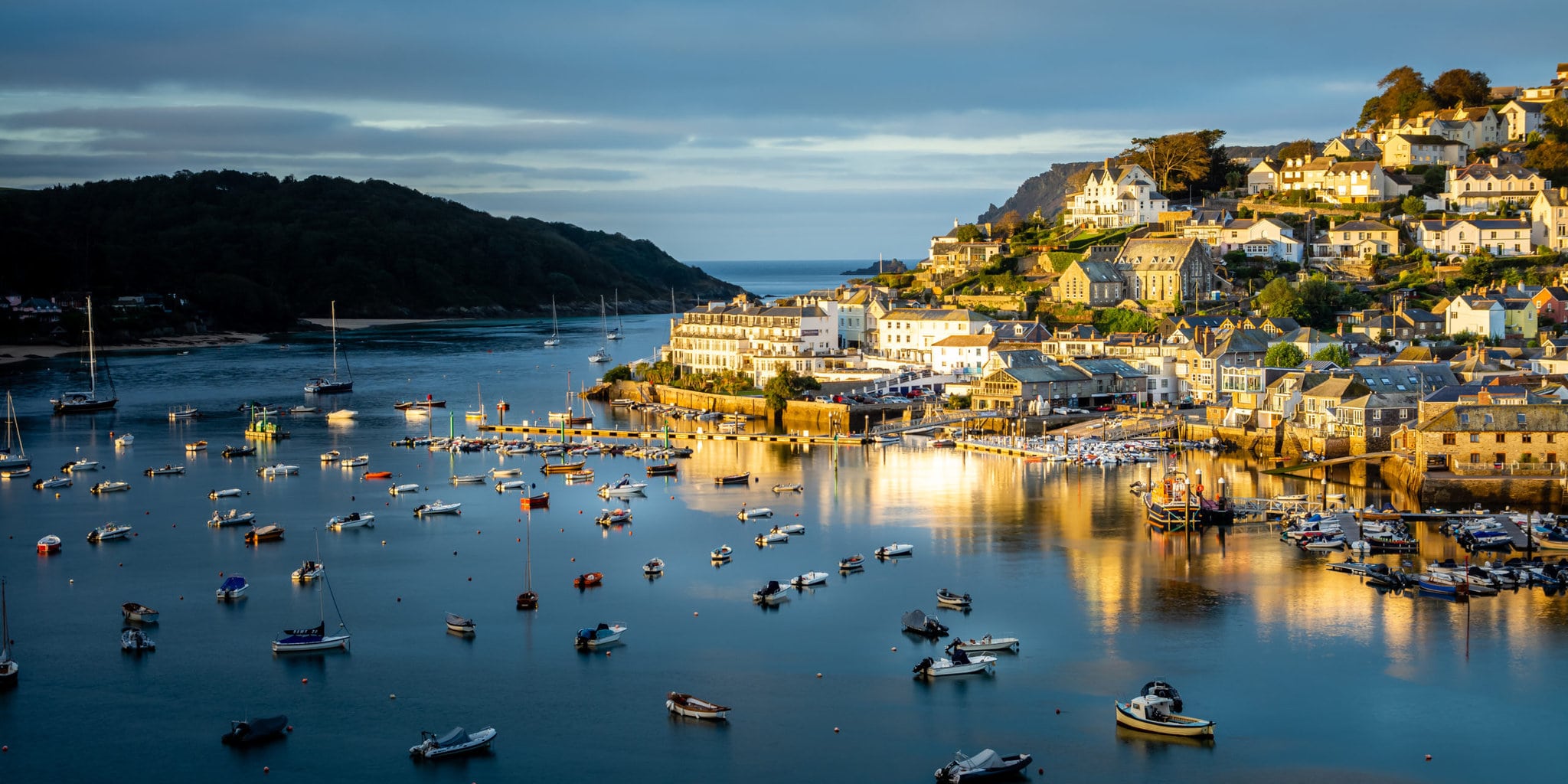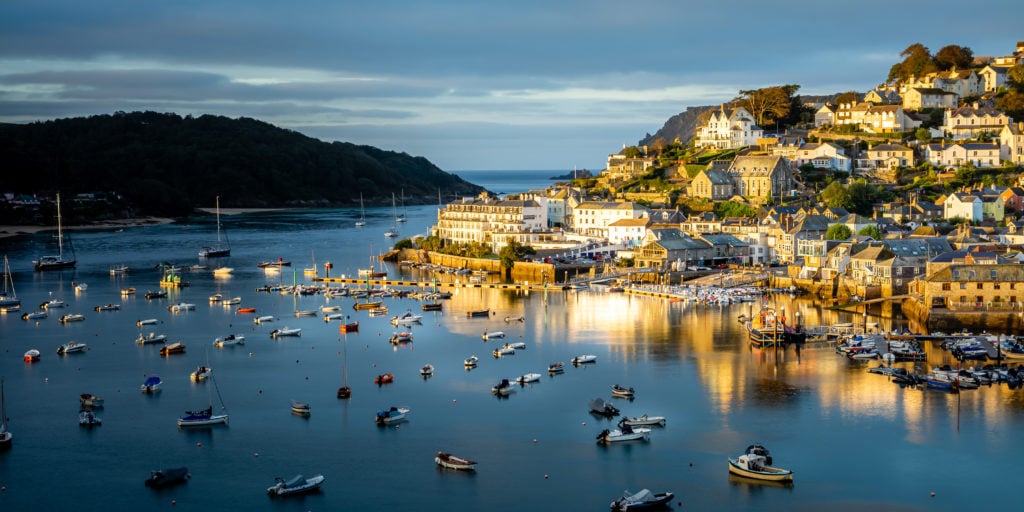 Want to see a bit more of England during your holiday in Dorset? Here's our pick of some of the best day trips from Dorset!
Are you ready to uncover the hidden gems surrounding the enchanting region of Dorset? There are many captivating destinations to discover beyond the county borders.
From historic landmarks to breathtaking natural wonders, these places are sure to leave you spellbound. So, pack up the car and set off on an adventure to the best places to visit near Dorset!
Day Trips from Dorset
1. Salisbury and Stonehenge: A Timeless Gem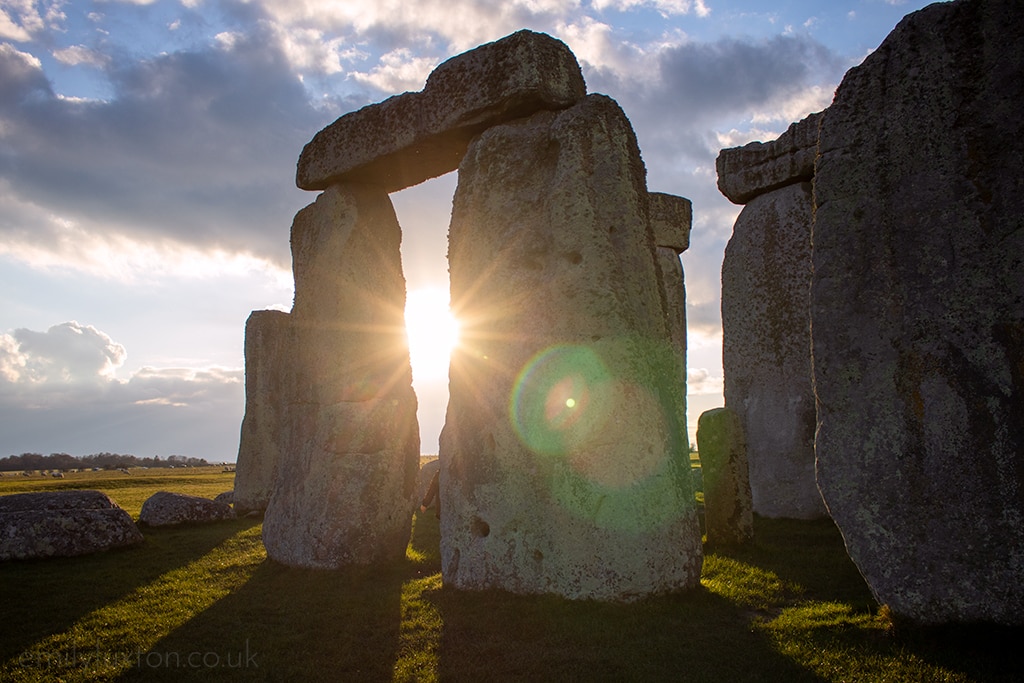 Our first stop is the historic city of Salisbury, just a stone's throw away from Dorset. Famous for its magnificent Salisbury Cathedral, this charming city will transport you back in time. Marvel at the towering spire of the cathedral, a masterpiece of medieval architecture, and explore the tranquil cloisters and stunning stained glass windows inside.
While in Salisbury, don't miss the opportunity to visit Stonehenge, an iconic prehistoric monument shrouded in mystery. Witness the ancient stone circle and ponder over its origins and significance. It's a truly fascinating sight that will leave you in awe of our ancestors' ingenuity.
2. The New Forest: Nature's Playground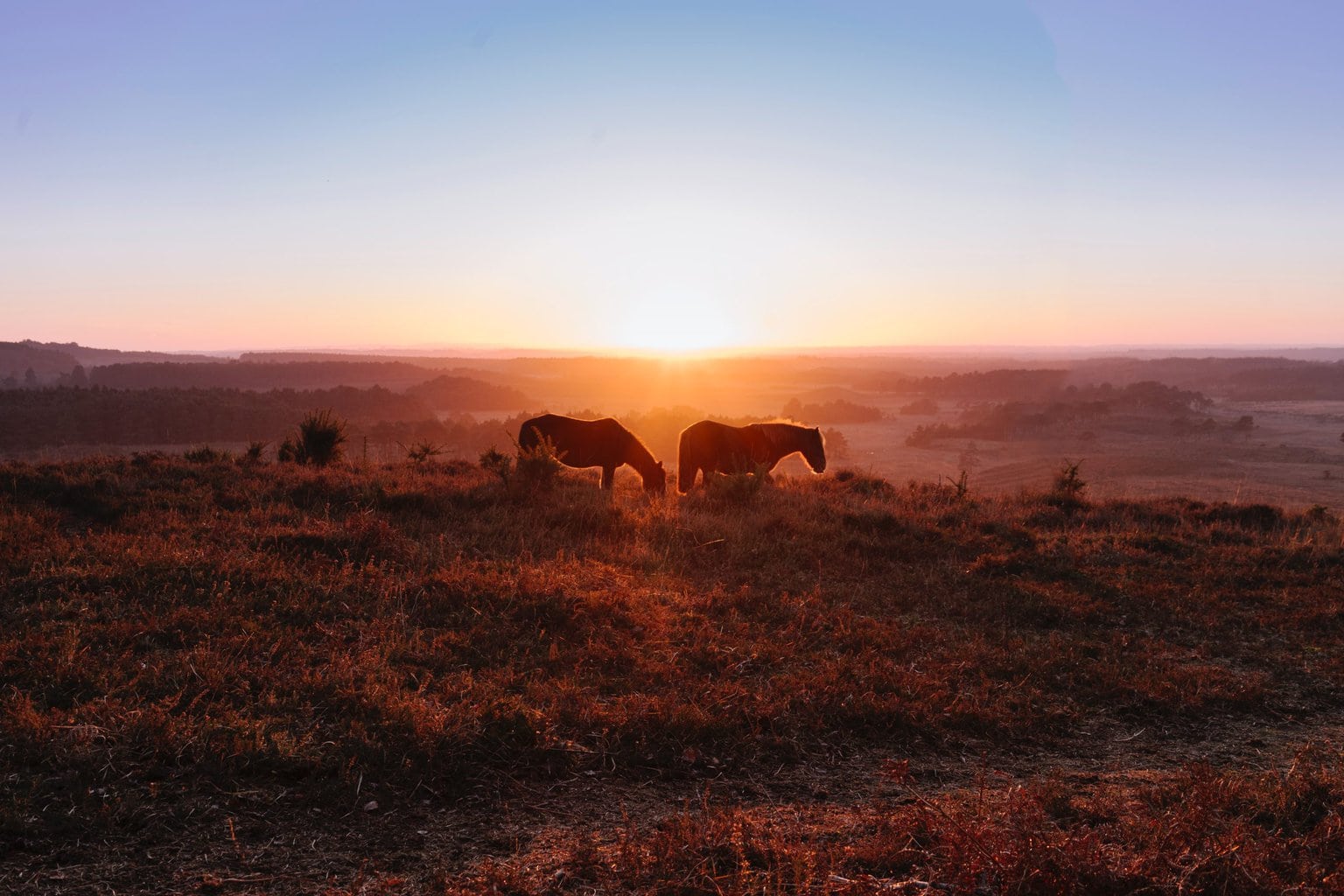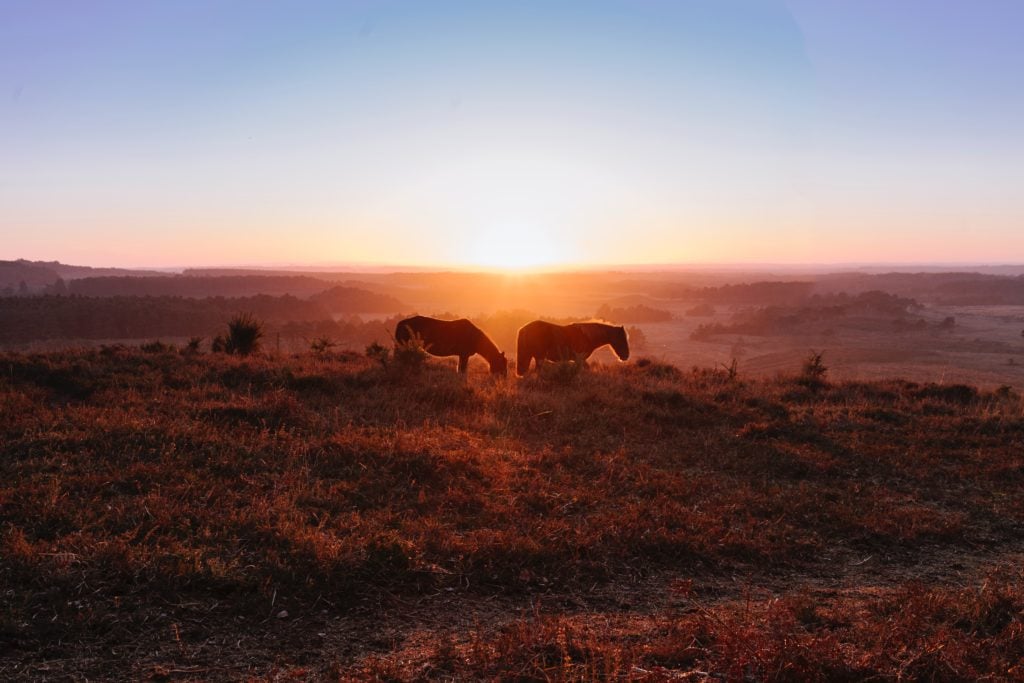 Nestled on Dorset's eastern border, the New Forest National Park beckons with its serene woodlands, open moors, and wild ponies roaming freely. This idyllic destination is a haven for nature enthusiasts and outdoor lovers alike.
Take a leisurely stroll along the woodland trails, breathe in the fresh air, and listen to the soothing melodies of nature. If you're feeling adventurous, rent a bike and explore the park's vast network of cycling routes. Don't forget to keep an eye out for the adorable ponies that call the New Forest home!
3. Bath: A City of Elegance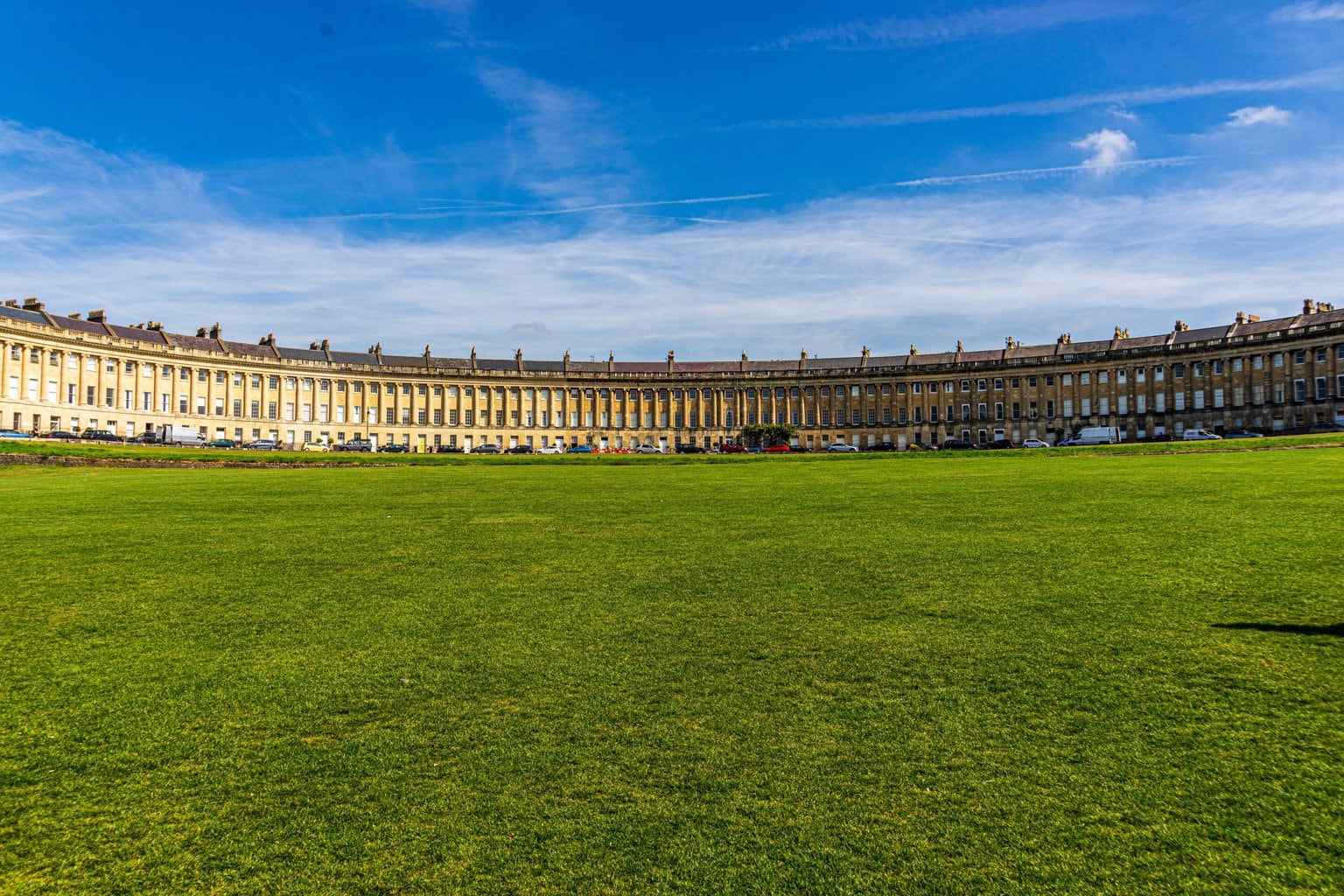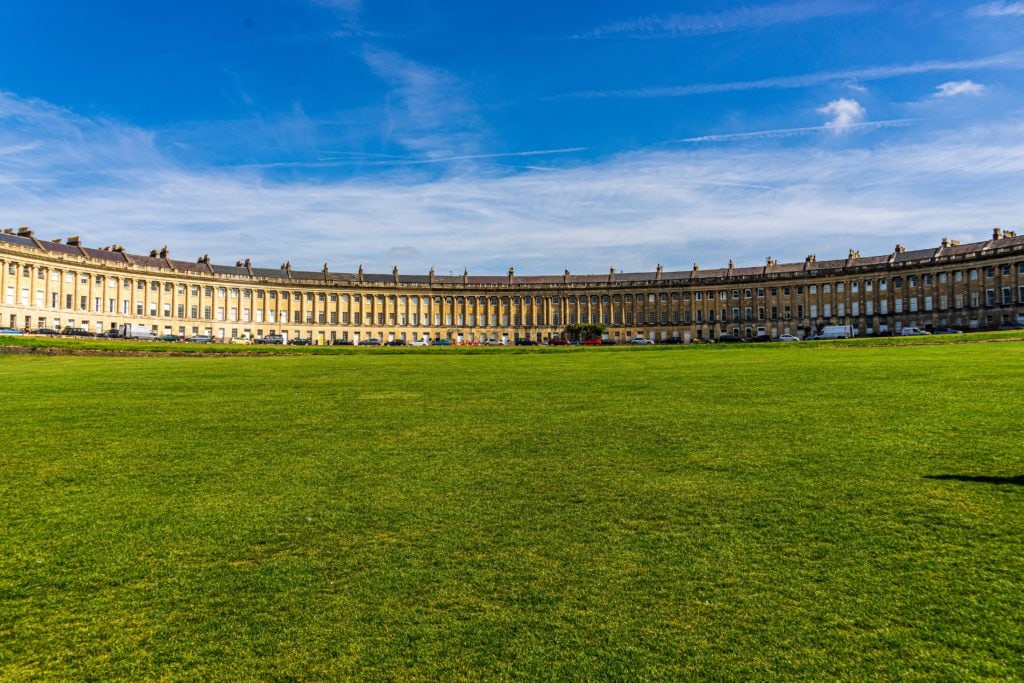 A little further north lies the elegant city of Bath, known for its stunning Georgian architecture and natural hot springs. Step back in time at the Roman Baths, where you can immerse yourself in history as you learn about the ancient Roman bathing rituals. The Thermae Bath Spa offers a modern twist on Bath's ancient tradition of thermal bathing, allowing you to relax and rejuvenate in the warm, mineral-rich waters.
Aside from its famous baths, Bath boasts remarkable landmarks such as the grand Bath Abbey and the beautifully landscaped Prior Park Gardens. Take a stroll through the city's picturesque streets, lined with quaint shops and charming cafes, and indulge in a traditional afternoon tea for the perfect British experience.
4. Isle of Wight: Island Paradise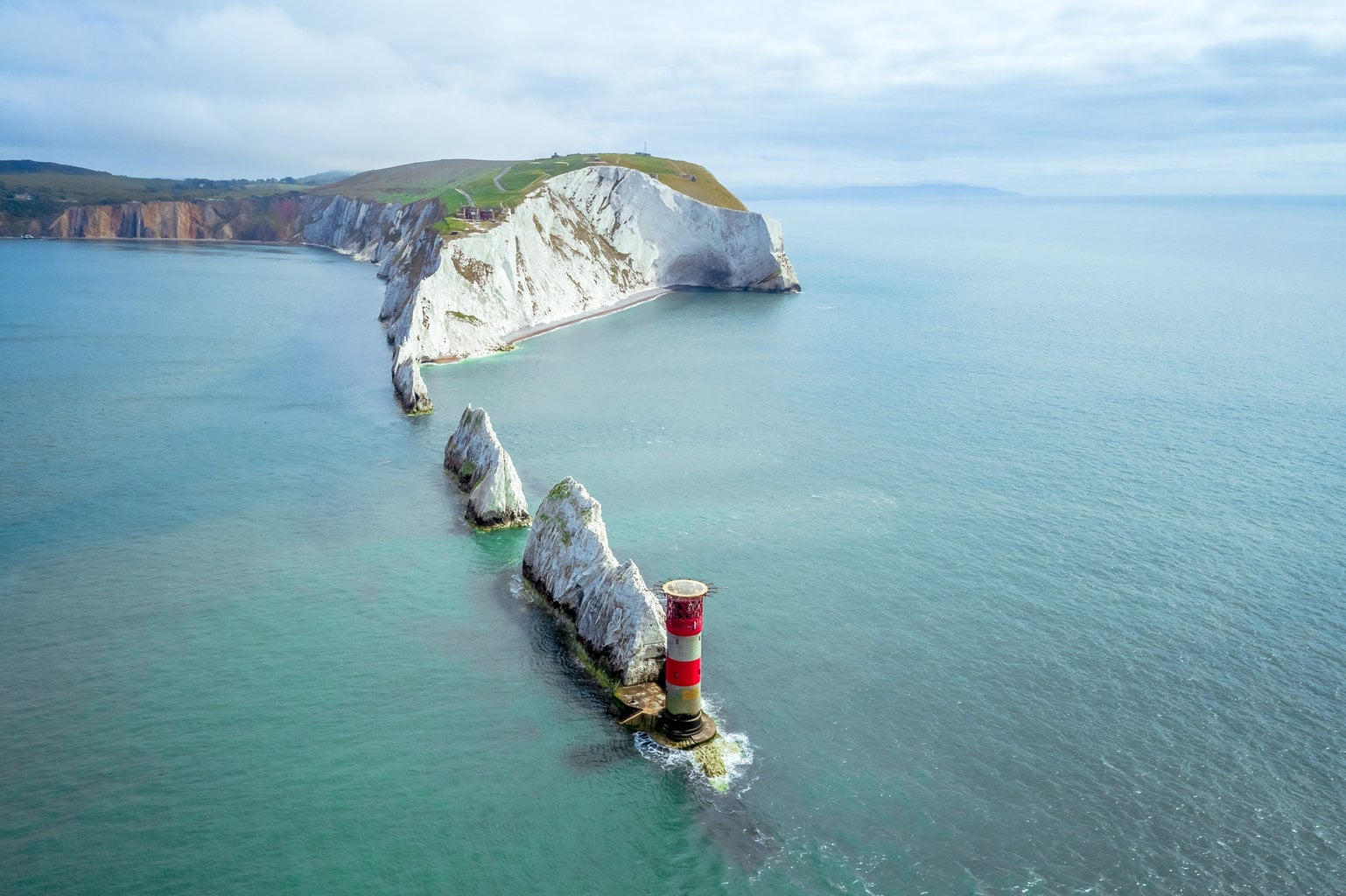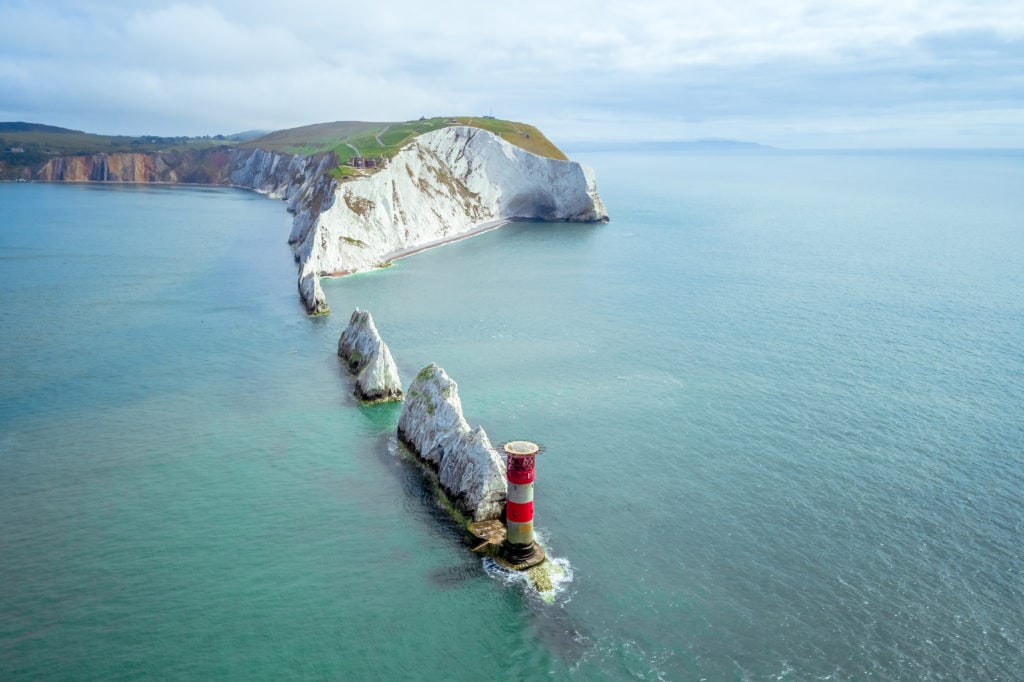 For a unique day trip experience, catch a ferry to the enchanting Isle of Wight. This charming island offers a delightful mix of stunning landscapes, quaint villages, and intriguing historical sites.
Visit the iconic Needles, three chalk stacks rising dramatically from the sea, and take a ride on the chairlift for breathtaking views. Explore the picturesque village of Godshill with its thatched cottages and enjoy a traditional cream tea. Don't miss Osborne House, Queen Victoria's former residence, where you can step into the life of the British monarchy.
Ferries depart from Lymington, Southampton, and Portsmouth in Hampshire – about 1-2 hours drive from Dorset.
5. Dartmoor National Park: Untamed Beauty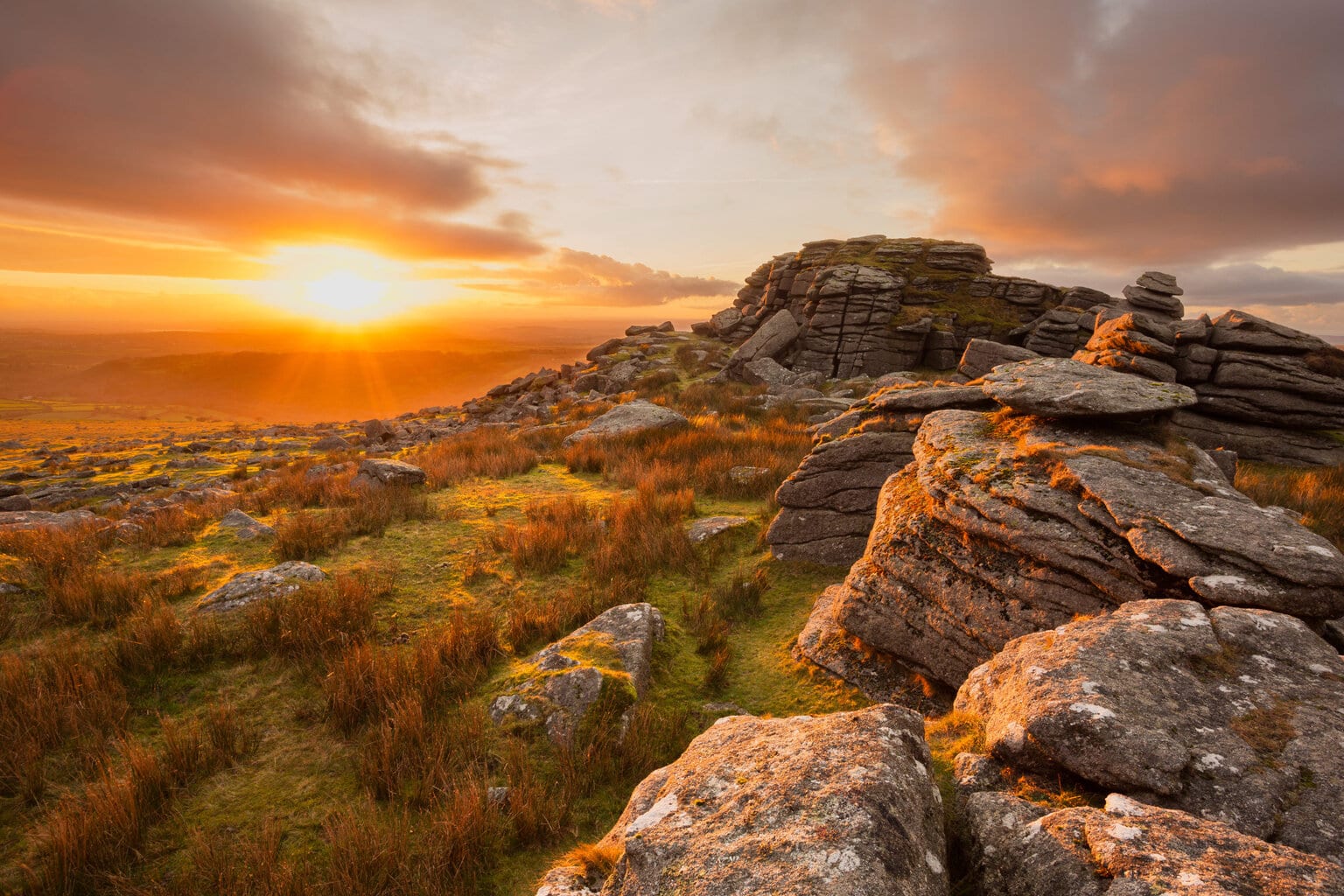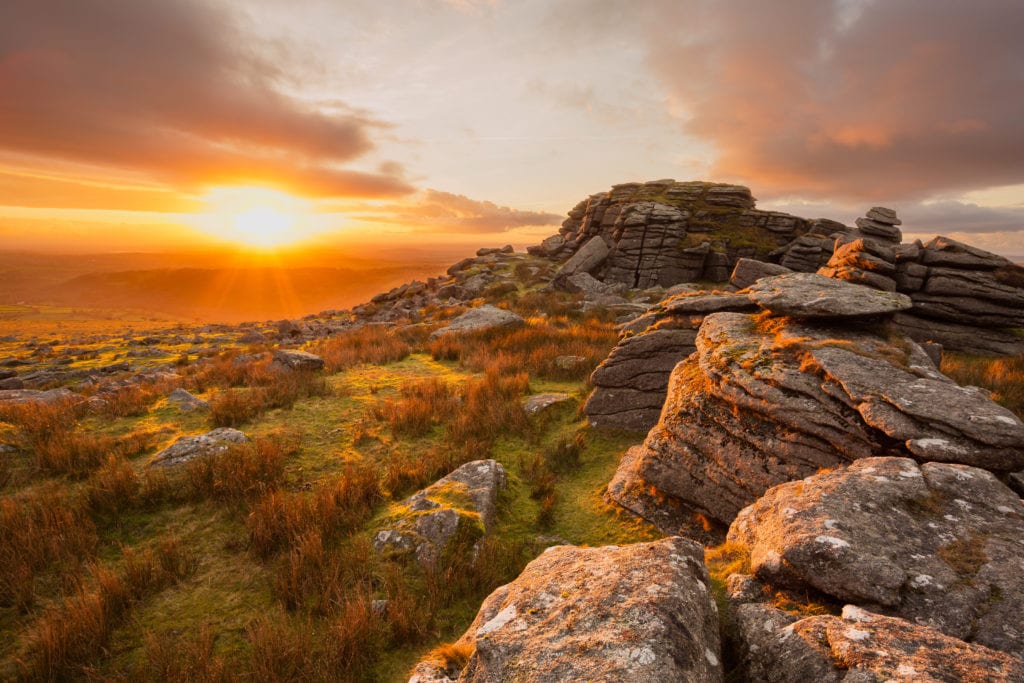 If you're seeking rugged landscapes and wild beauty, Dartmoor National Park is the perfect day trip from Dorset. Located just across the border in Devon, this vast moorland offers a captivating blend of rolling hills, granite tors, and ancient woodlands.
Embark on a scenic hike and feel the freedom of the open moors as you breathe in the crisp, fresh air. Keep an eye out for the famous Dartmoor ponies that roam freely across the landscape. Visit the mystical Wistman's Wood, an enchanting ancient forest filled with moss-covered trees and a sense of mystery.
For history enthusiasts, the park is dotted with prehistoric stone circles and ancient ruins, such as Grimspound, providing glimpses into Dartmoor's rich past. Whether you choose to explore on foot, cycle along the winding trails, or simply road trip through the untamed beauty, Dartmoor National Park is a nature lover's paradise.
6. Dartmouth: Coastal Beauty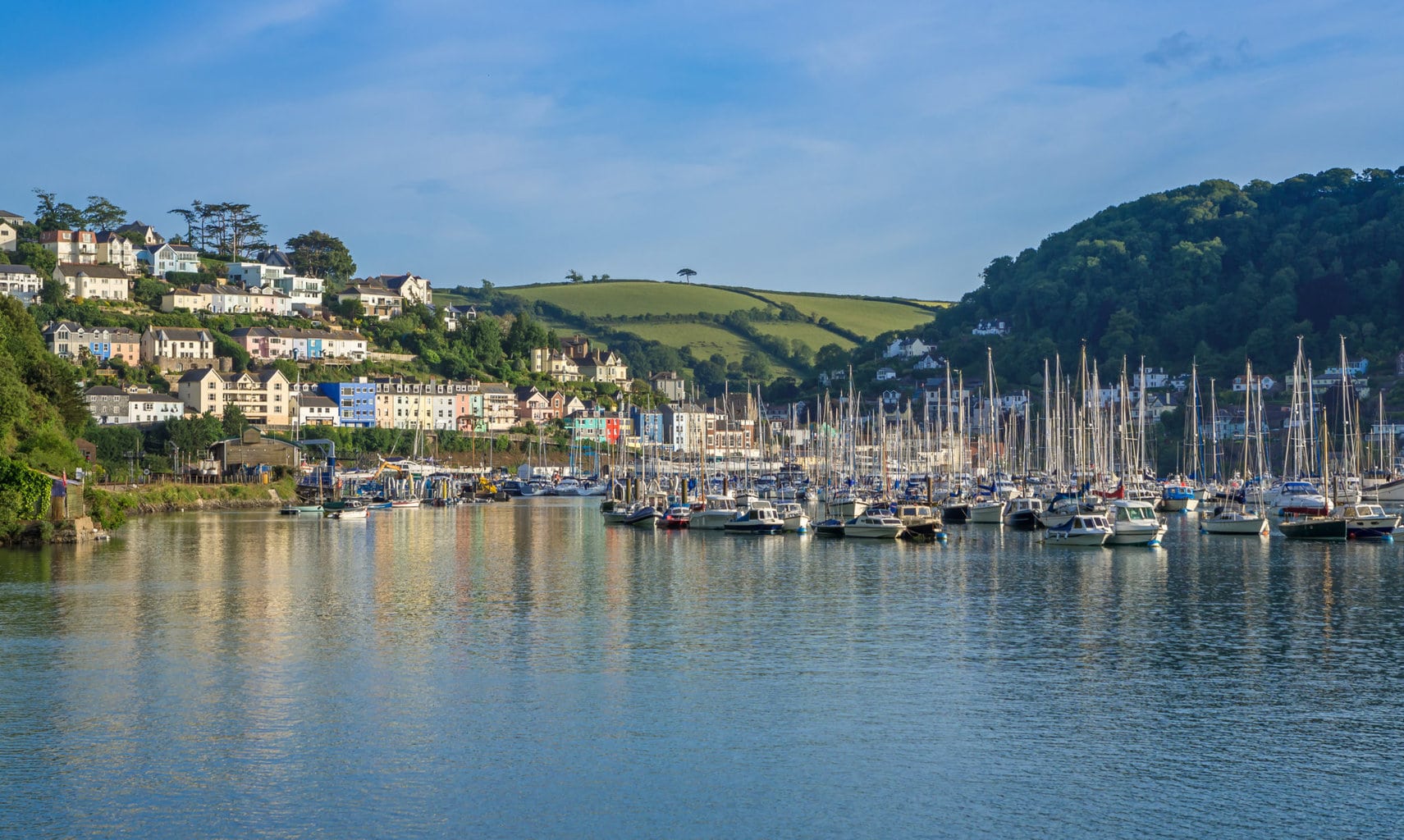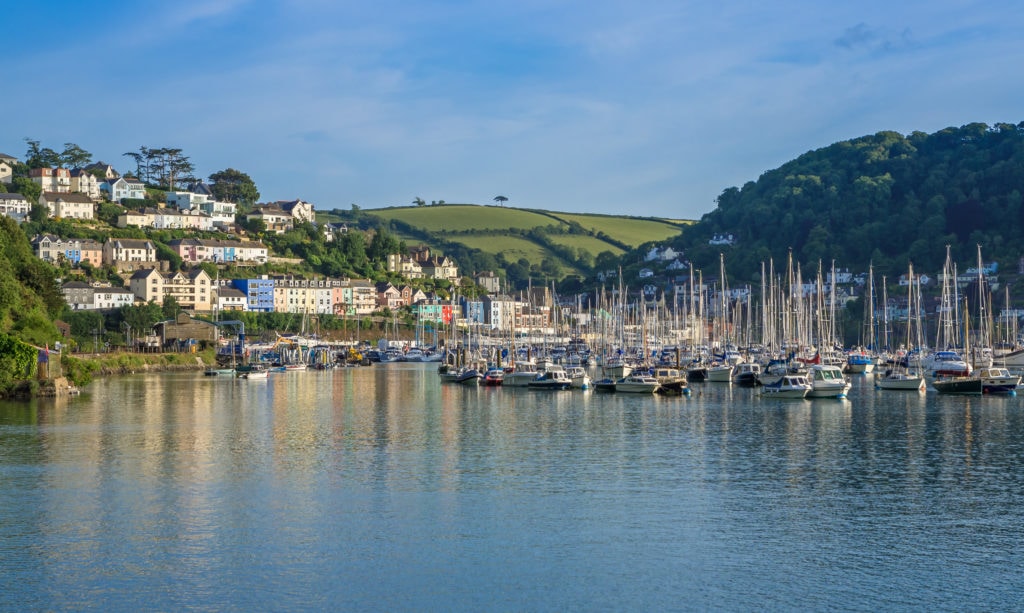 Nestled on the banks of the picturesque River Dart, the charming town of Dartmouth is a delightful day trip destination from Dorset. With its colourful waterfront, quaint streets, and historic buildings, Dartmouth offers a serene coastal escape.
Take a leisurely stroll along the embankment and soak up the breathtaking views of the river and harbour. Explore the narrow, winding lanes filled with independent shops, art galleries, and cosy cafes. Don't miss a visit to Dartmouth Castle, a fortress that has guarded the town for centuries.
A boat trip along the River Dart is a must. Discover the stunning coastline, spot wildlife, and learn about Dartmouth's rich naval history. You might even spot a few of the seals that call the estuary home. If time allows, indulge in some fresh seafood at one of the town's renowned seafood restaurants.
7. Winchester: Historic Charm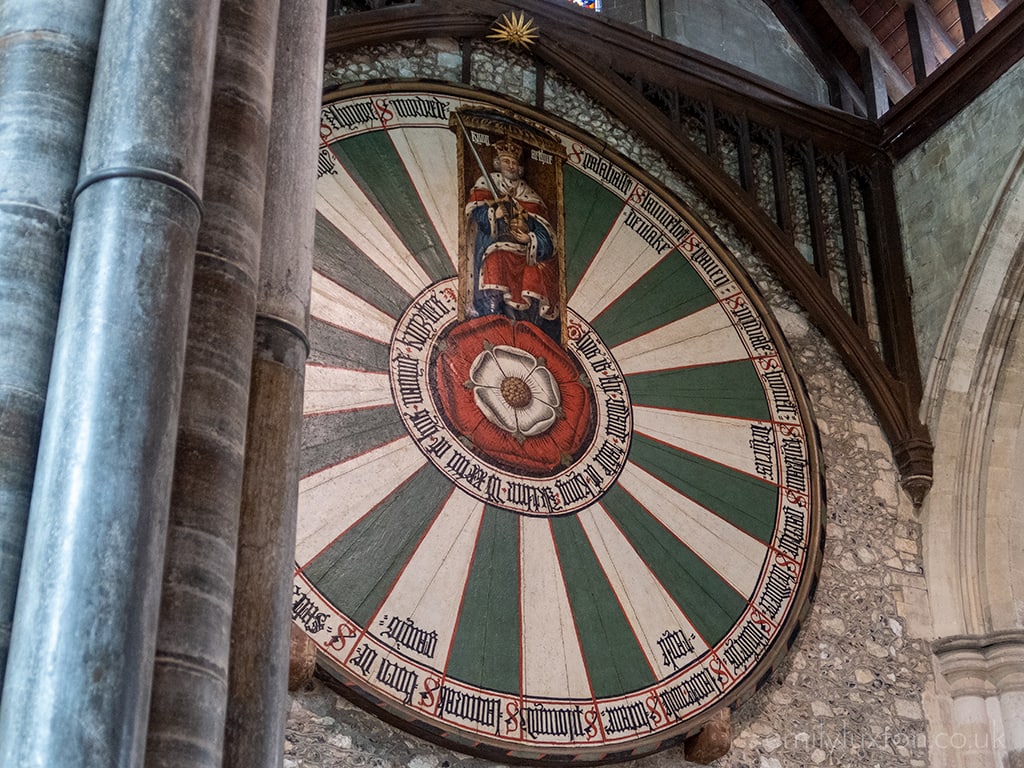 Venture east from Dorset, and you'll find the historic city of Winchester, a captivating day trip destination. Steeped in history and boasting magnificent architecture, Winchester offers a journey back in time.
Start your exploration with a visit to Winchester Cathedral, one of the largest cathedrals in Europe. Marvel at its exquisite Gothic architecture and visit the crypt, which houses fascinating historical treasures. Explore the medieval Winchester City Mill and learn about traditional flour milling techniques.
Wander through the quaint streets of the city centre, lined with charming shops and inviting cafes. Don't miss the chance to visit The Great Hall, home to the legendary King Arthur's Round Table.
8. Bristol: Vibrant Culture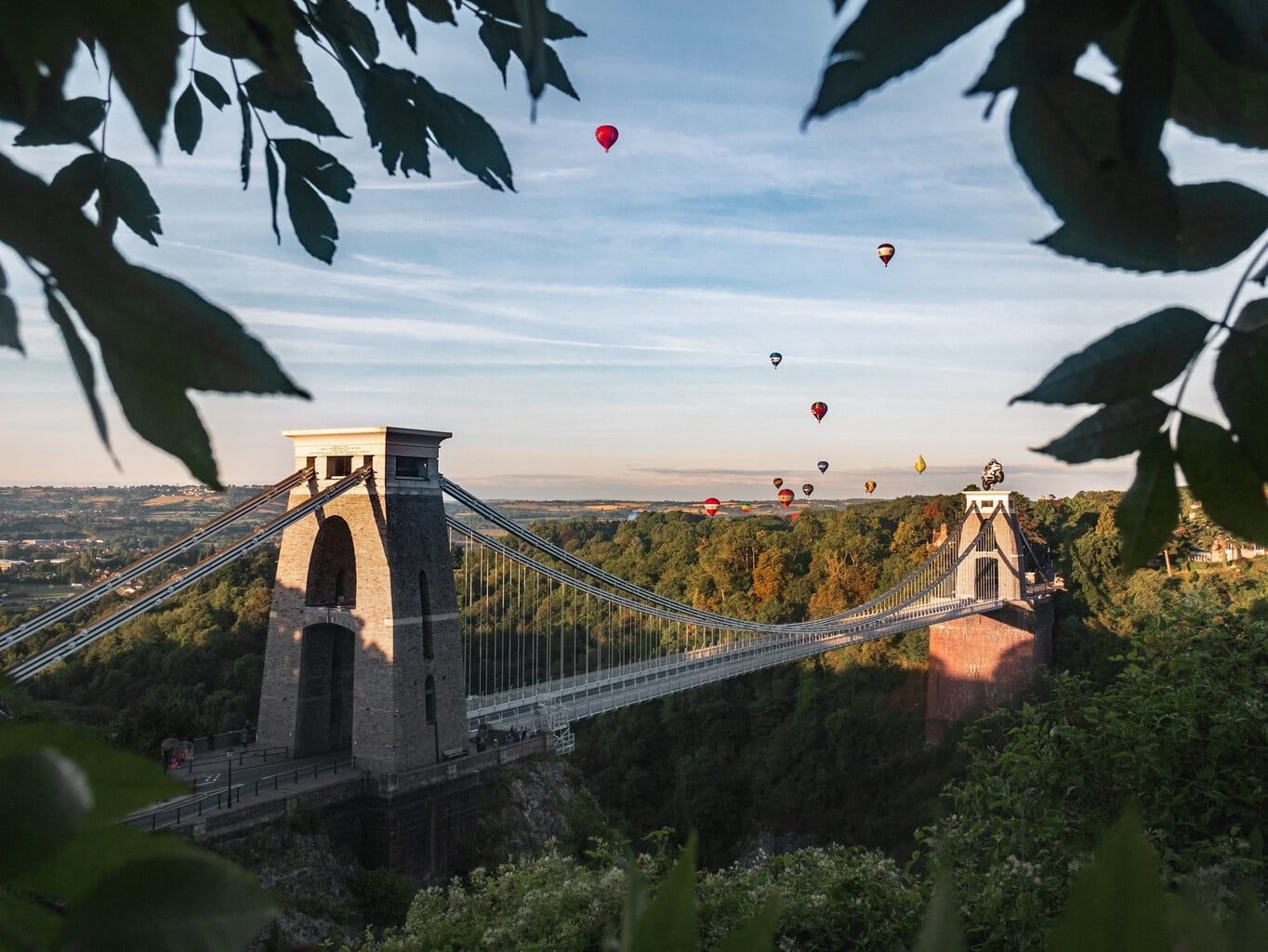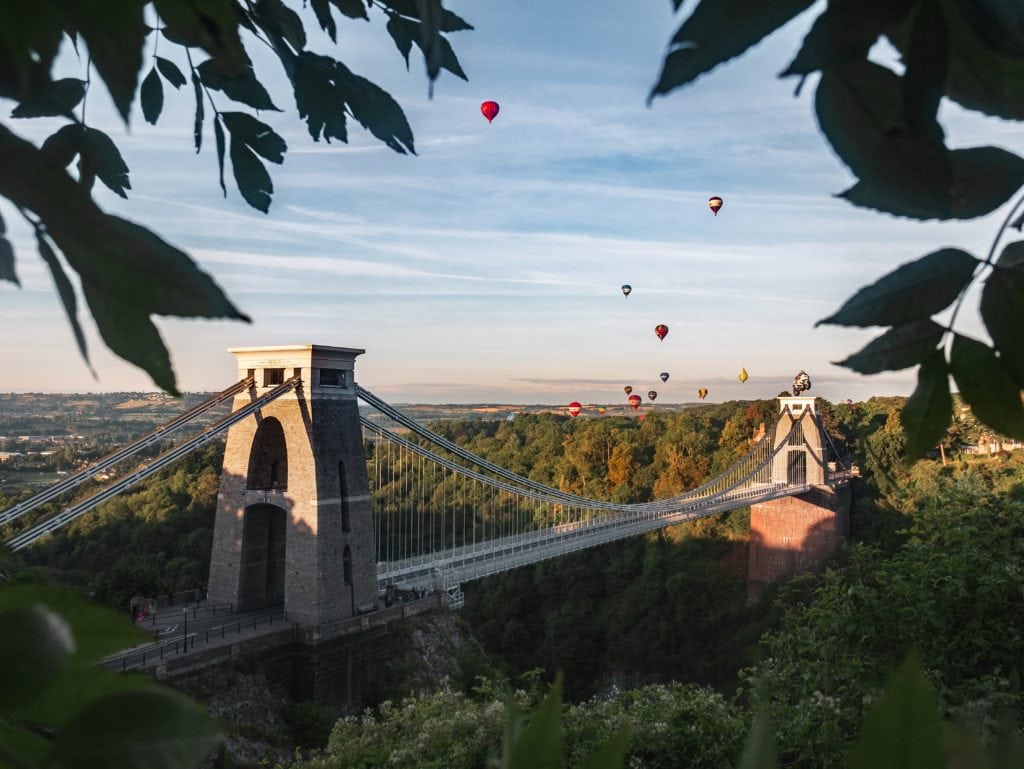 A bit further north from Dorset lies the vibrant city of Bristol, bursting with creativity and cultural diversity. This thriving metropolis offers a fantastic day trip option for those seeking a unique urban experience.
Marvel at the stunning street art adorning the walls of the city, thanks to renowned artists like Banksy- who comes from the city. Visit the iconic Clifton Suspension Bridge, an engineering marvel spanning the Avon Gorge. Explore the historic harborside and indulge in delicious food from the vibrant food markets.
Bristol is also home to an array of museums and galleries, including the Bristol Museum & Art Gallery and the M Shed, where you can delve into the city's rich history and immerse yourself in art and culture.
9. London: The Bustling Capital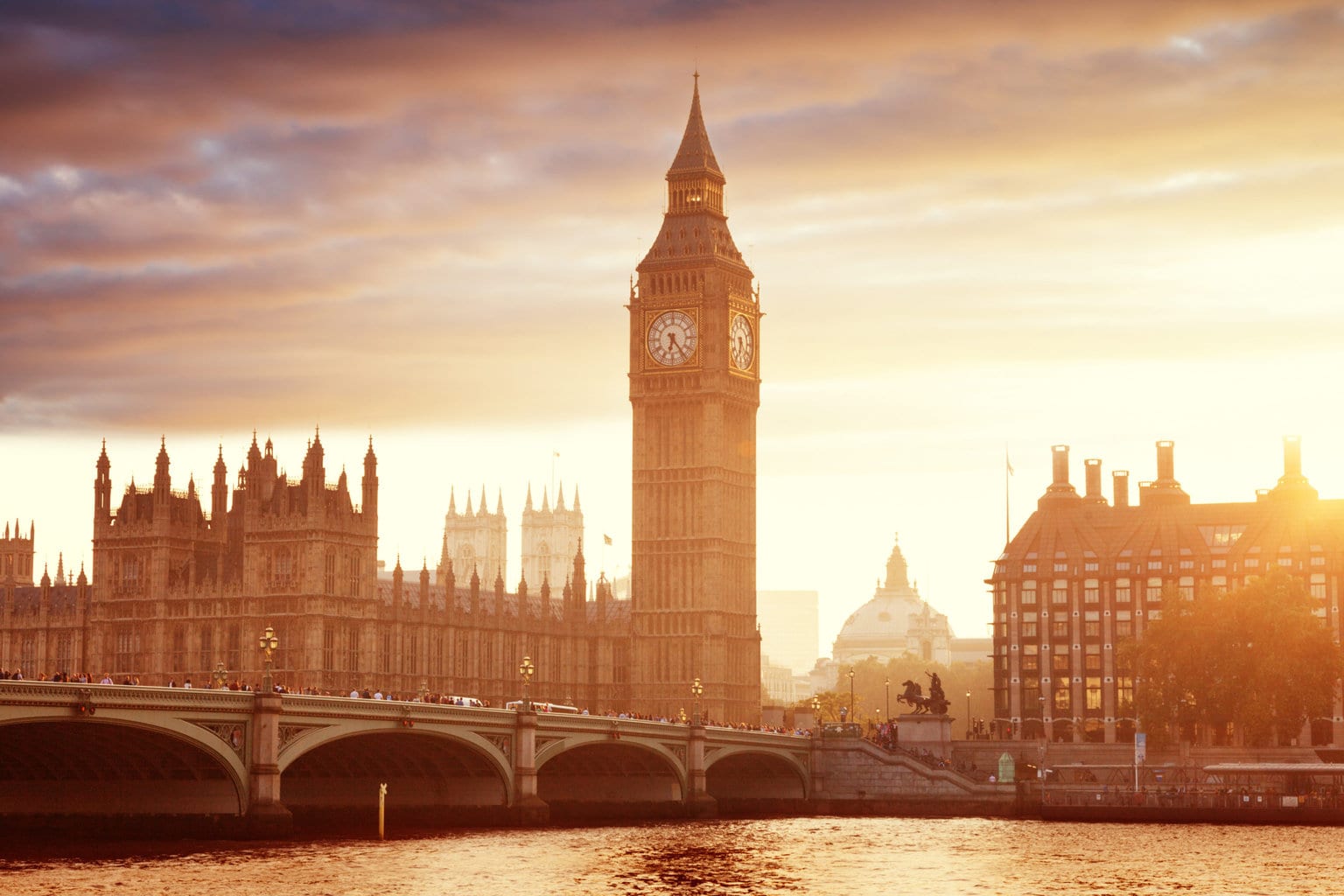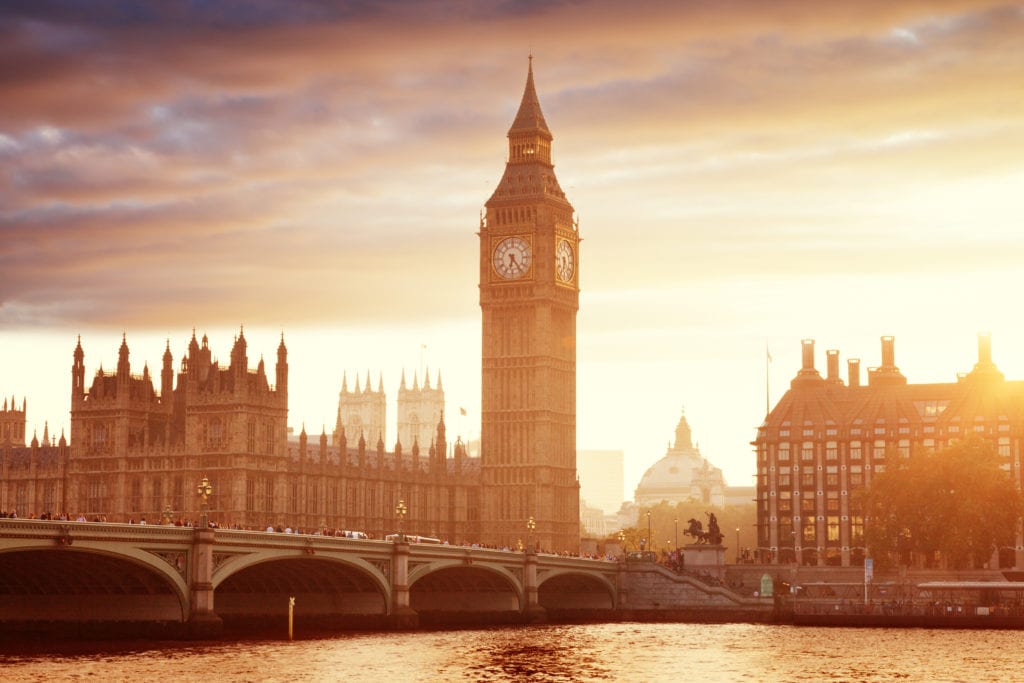 No trip to England would be complete without a visit to the vibrant and bustling capital city – London! Although it might be one of the longer day trips from Dorset, the allure of this iconic city is well worth the journey.
From world-famous landmarks like Big Ben, the Tower of London, and Buckingham Palace to renowned museums like the British Museum and the Tate Modern, London offers a wealth of cultural and historical attractions. Take a leisurely stroll along the River Thames or explore the vibrant neighbourhoods of Covent Garden and Notting Hill.
Indulge in a delicious meal at one of the city's diverse eateries, or treat yourself to a traditional afternoon tea. Shopaholics will be delighted by the eclectic mix of high-end boutiques on Oxford Street, quirky markets in Camden, and unique vintage stores in Shoreditch.
Although a day trip may not be enough to fully explore the vastness of London, it provides a taste of the city's energy and charm. So, hop on a train and immerse yourself in the cosmopolitan ambience of this dynamic metropolis.
Top tips for your Day Trip from Dorset
Perhaps the easiest way to get around Dorset and beyond is to drive. If you're not travelling with your own car, you can rent one in most major towns in Dorset – including Dorchester, Weymouth, Bournemouth and Poole. I recommend downloading the JustPark and/or Ringo parking apps to make paying for carparks easy.
Plus, if you're driving, you can create some amazing road trips around England – and the rest of the UK. If you don't mind driving all the way to the other side of the country, this 14 day North Coast 500 itinerary is a great way to see Scotland!
That said, public transport is usually an option – although it can sometimes be slower and more restrictive. Regular trains run between Weymouth and London, calling at Brockenhurst for the New Forest, Winchester, and Southampton for ferries to the Isle of Wight along the way. There's also a direct train from Weymouth to Bristol and Bath.
If you're headed to more rural areas, like Dartmoor, it might be a good idea to pack a picnic for your day trip. There are lots of great farm shops in Dorset where you could pick up some tasty local treats.
There you have it! These remarkable day trip destinations near Dorset are just waiting to be explored. From the historic allure of Salisbury and Bath to the natural wonders of the New Forest and Dartmoor, each of these destinations offers a unique experience that will leave you with lasting memories.
Are there any more parts of England that you'd love to discover on some day trips from Dorset? Let us know in the comments!