Some posts on this site contain affiliate links. If you book or buy something through these links, I earn a small commission (at no extra cost to you). Take a look at my privacy policy for more information.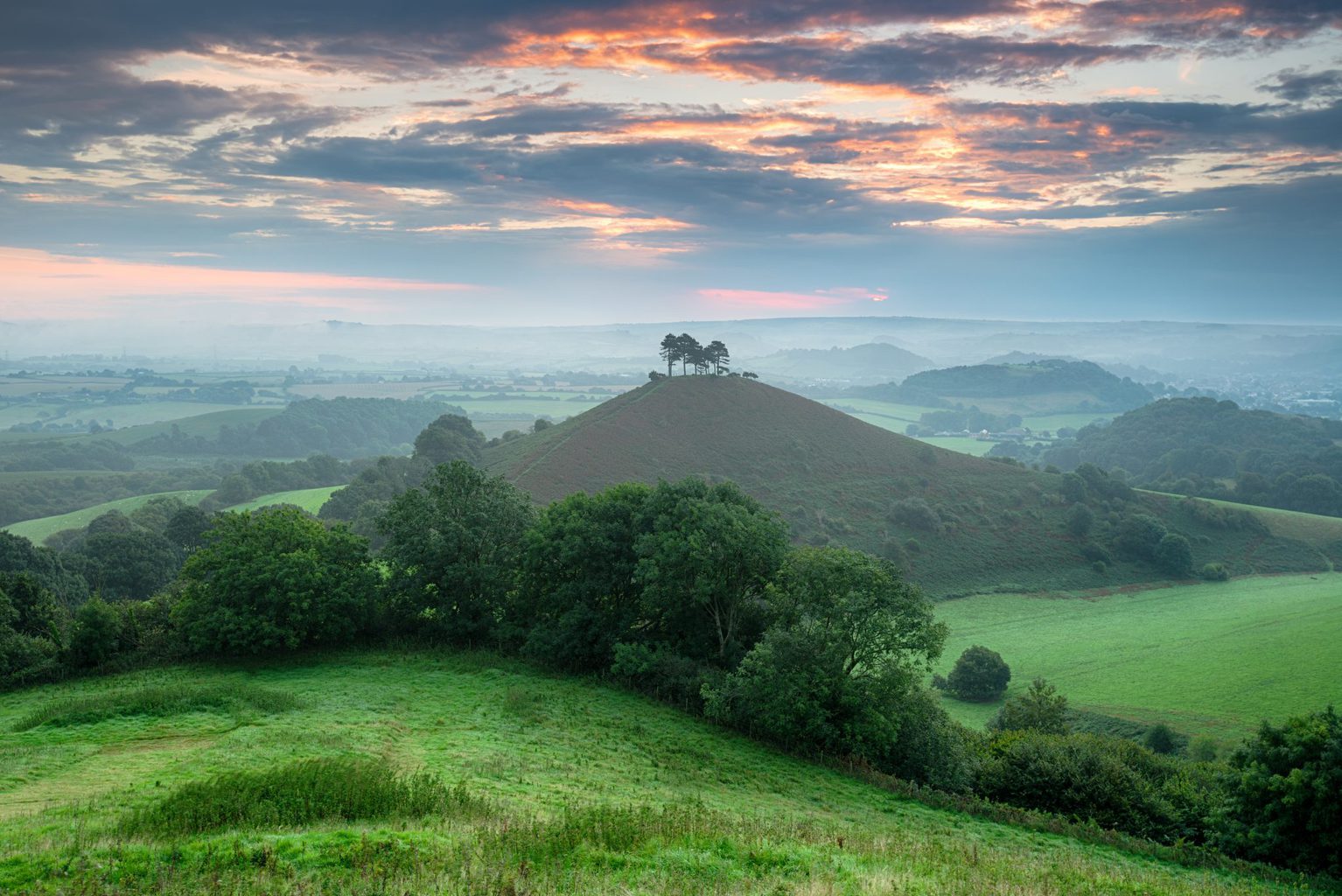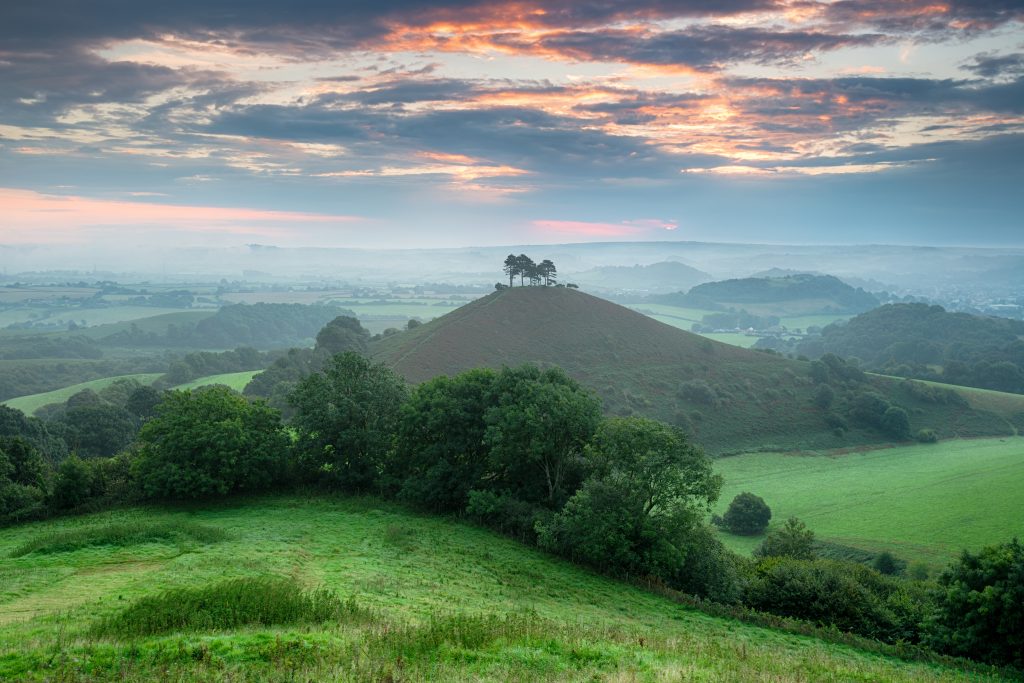 Dorset relies heavily on tourism for income, yet thanks to COVID-19 many of our top tourist attractions are currently closed during their busiest time of year. Even if things begin to reopen soon, it will take a while for many of these places to recover. So if you love visiting Dorset for holidays, or you're from the area and have always loved using our amazing local businesses, perhaps you'll want to help support them through these unprecedented times.
Below, I've rounded up some of the Dorset tourist attractions that are currently fundraising in order to survive the pandemic. The list includes museums, charity-led projects, and small local businesses. I'll try to keep it updated, so please share any worthy projects you come across!
The Nothe Fort, Weymouth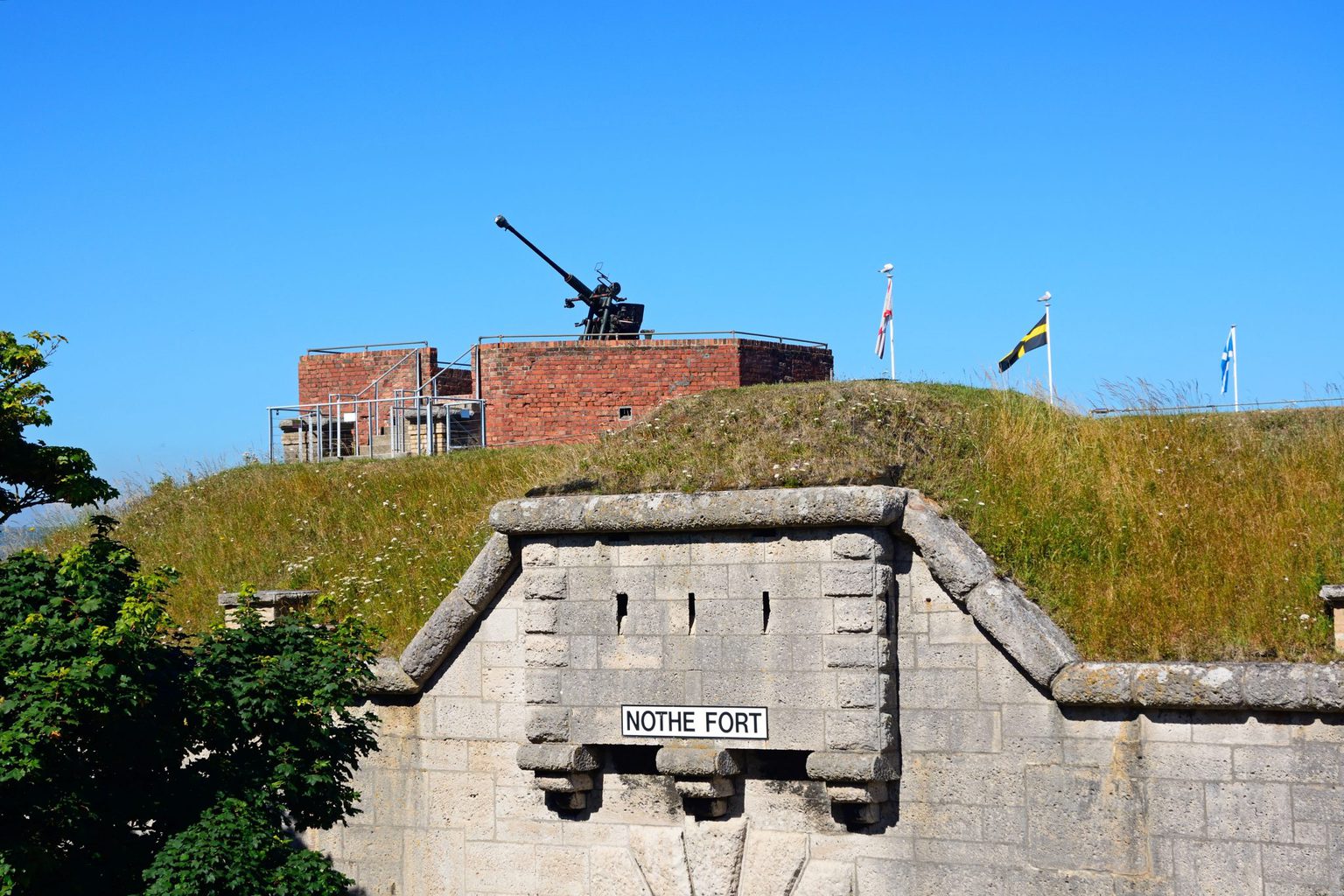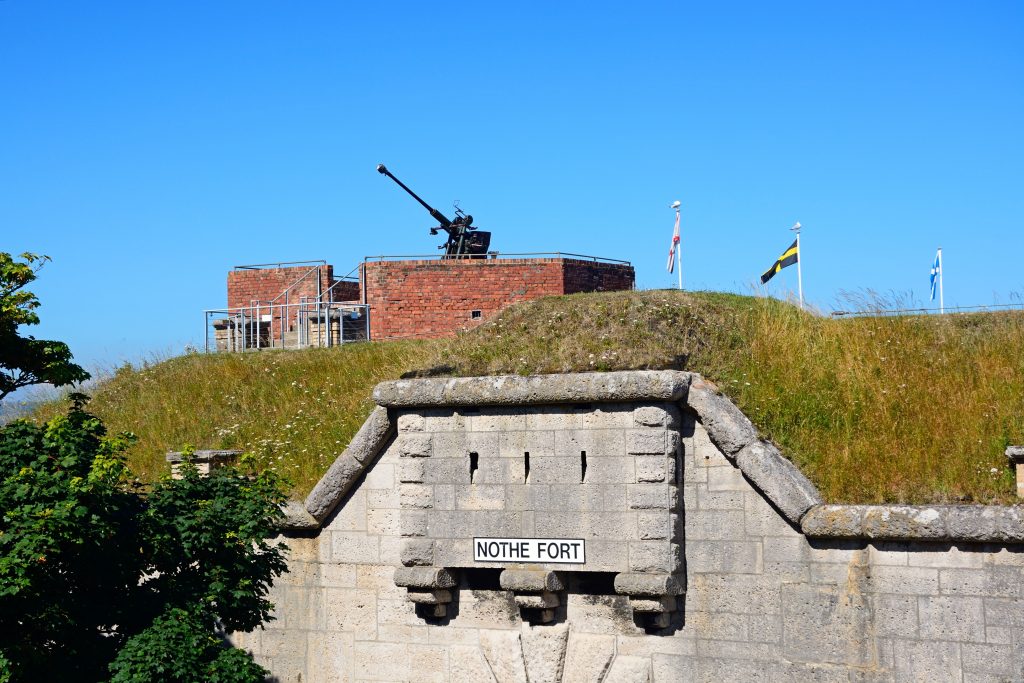 The Nothe Fort is a historic sea fort which stands on a small peninsula between Weymouth and Portland Harbours. Originally built in the 19th century, the fort also played an important role during the First and Second World Wars. Today, it's a lovely, volunteer-run museum with exhibits showcasing the fort's military history.
The Nothe is one of my favourite attractions in Dorset, and right now they need our help! The fort's income is 100% generated by visitors, so if they don't reopen this summer they will run out of money before next season. They're asking for donations to help make essential alterations in order to reopen the fort safely. This includes things like alterations to the ticket desks and museum exhibits to allow social distancing. They hope to reach a target of £5,000, which will be doubled thanks to Dorset LEP's match-funding. Click here to read more about the fundraiser and make a donation.
Monkey World, Wareham
Animal lovers will definitely want to help support the Monkey World Ape Rescue Centre in Wareham. It was founded to rescue primates from things like labs, illegal pet trades, and tourist attractions. As well as providing a brilliant sanctuary for over 250 rescued and endangered primates, the centre also works on important rehabilitation programmes.
Monkey World is a favourite with families and is one of the most popular days out in Dorset. But right now they're closed during what's normally their busiest time! Without the funds from their entrance fees, the centre is stretched. So they're asking for donations to contribute to their fresh fruit and veg bills, as well as their huge bedding and PPE costs. Click here to read more and make a donation.
Dorset Wildlife Trust
The Dorset Wildlife Trust are Dorset's largest nature conservation charity. Along with 28,000 members, volunteers and supporters, they work to champion wildlife and natural places. The charity manages over 42 nature reserves across the county, as well as working with other organisations and landowners to protect and connect wildlife sites.
They've always relied on donations and the income generated by their memberships, but right now the Dorset Wildlife Trust say they need more help than ever. Consider becoming a member or making a small donation to help the Trust preserve wildlife habitats across Dorset.
Swanage Railway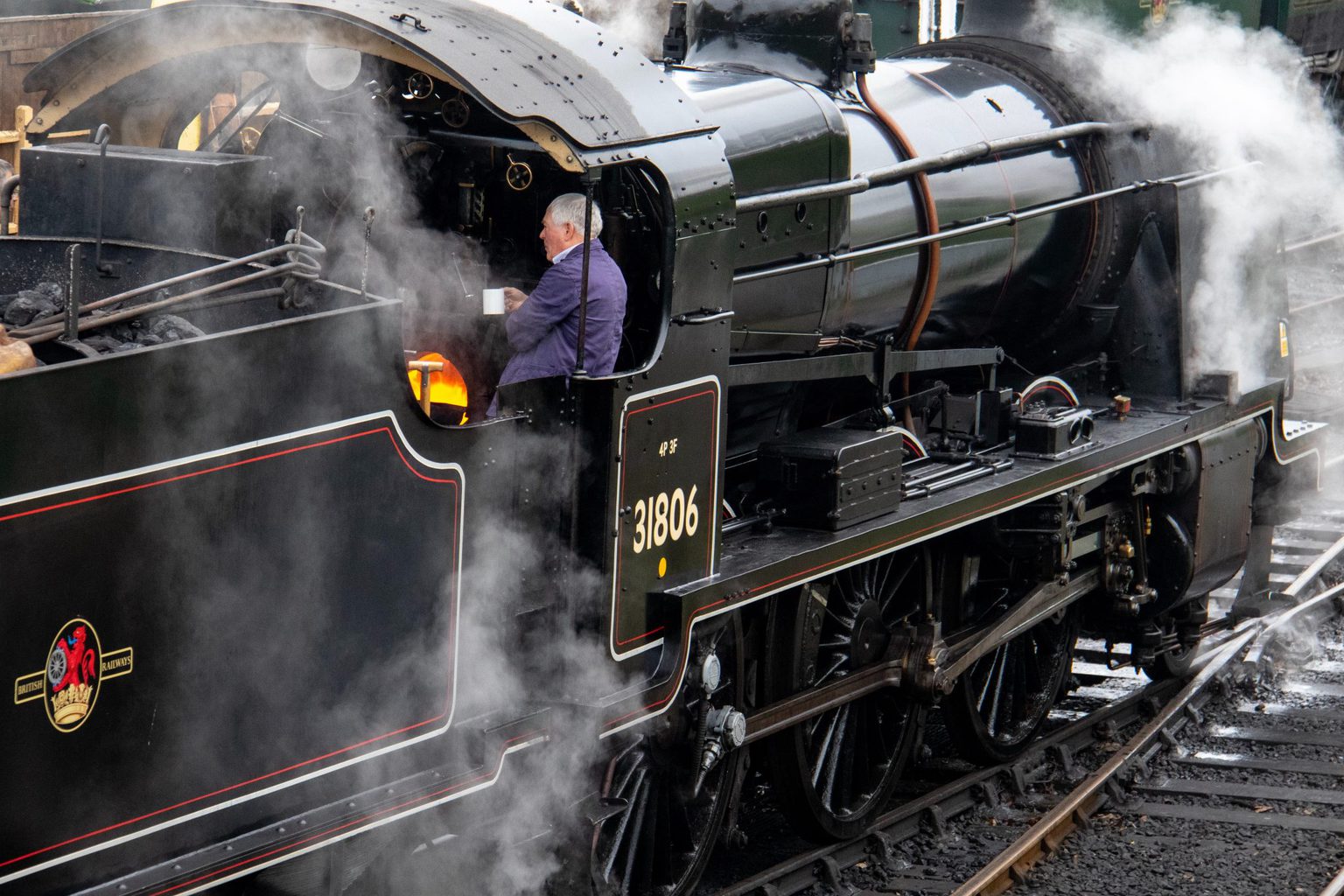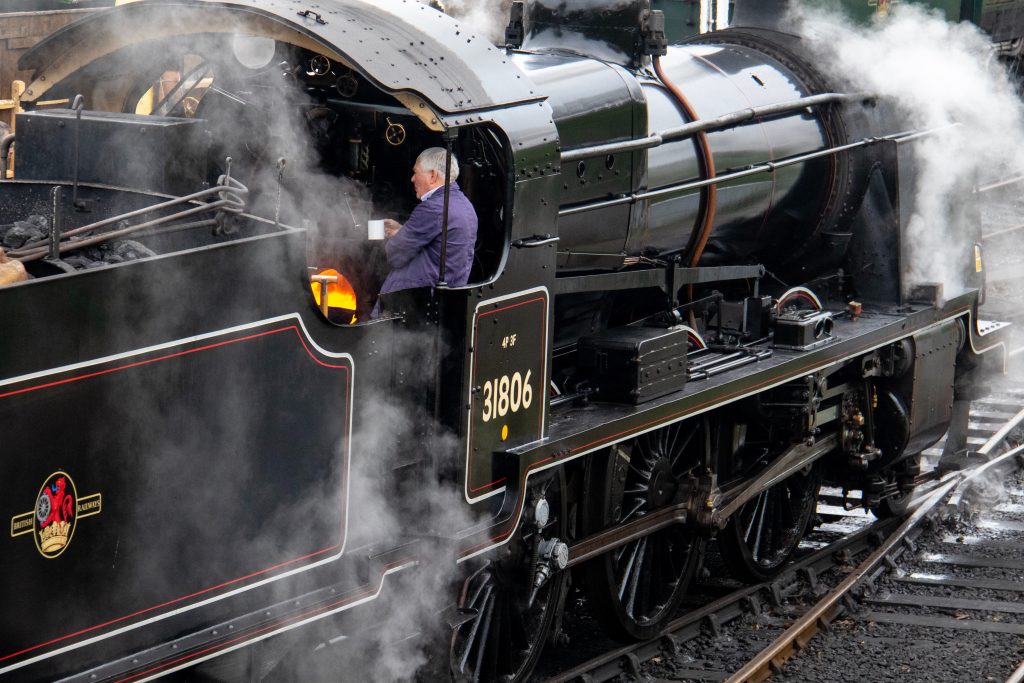 Swanage Railway is a vintage steam railway running across the Isle of Purbeck to the seaside town of Swanage. It's one of the best days out in Dorset, recreating the olden days with a classic train trip to the beach!
But thanks to the COVID-19 pandemic, this charming railway is facing what the Swanage Railway Trust calls "the most urgent and potentially devastating challenge in its history". They're asking for donations to help save the railway from financial jeopardy. At the time of writing, the Trust were over halfway to their target of £360,000 – so I'm very hopeful that they'll raise the funds they need. If you've ever enjoyed a trip on this historic railway, please spare a small donation to help keep them running trains for years to come!
Dorset Artists' Emergency Fund
With events cancelled, venues closed and public gatherings restricted, many artists in Dorset can't work and urgently need support. So b-Side – an internationally recognised and locally loved arts organisation based on the Isle of Portland – have launched the Dorset Artist's Emergency Fund.
They're asking for donations to help artists in Dorset meet their most urgent financial needs during the current crisis. This will help individuals pay their bills and ensure the Dorset arts sector stays afloat ready for the future. Art, culture, and heritage have a key role to play in our community, while artists also help produce local festivals and boost tourism.
Lyme Regis Brewery, Lyme Regis
Lyme Regis Brewery recently featured on my round-up of the best breweries in Dorset. A small brewery serving up innovative craft beers on the Jurassic Coast, they're a firm favourite with locals. But, like many local businesses, the brewery has been hit hard by the current pandemic.
So, they've launched a Crowdfunding campaign, asking their patrons to Pledge a Pint. Basically, you can pay for a drink now, which you can then claim when the bar reopens. You can also give these as gifts, or donate one to an NHS worker to show your appreciation for the efforts they are making at this difficult time.
Shaftesbury in Bloom, Shaftesbury
Every year, the volunteers of Shaftesbury in Bloom work tirelessly with local businesses and community to get the High Street and surrounding areas looking bright and colourful for both residents and visitors alike. Although the High Street is still currently closed, the team still went ahead this year to ensure that the hilltop town would look as lovely as ever.
However, the cost of the project is usually covered by donations from local businesses. Because so many of these businesses are closed and struggling themselves, this hasn't been the case this year. Shaftesbury in Bloom are asking for donations, however small, to help them reach a target of £1,00 to cover the cost. The work is already underway, so the town will be ready for when things are allowed to re-open and tourists can start coming back.
Do you know of any other attractions in Dorset that are currently fundraising to get through COVID-19? Share in the comments and I'll try to add them all in!